There has been an itchy stinky rash of negativity lately, huh?
Coming from weird places
Random clustering of data
Pure chance we would like to think

then the Jaimie Warren wall sign arrived wrong and said this emo shit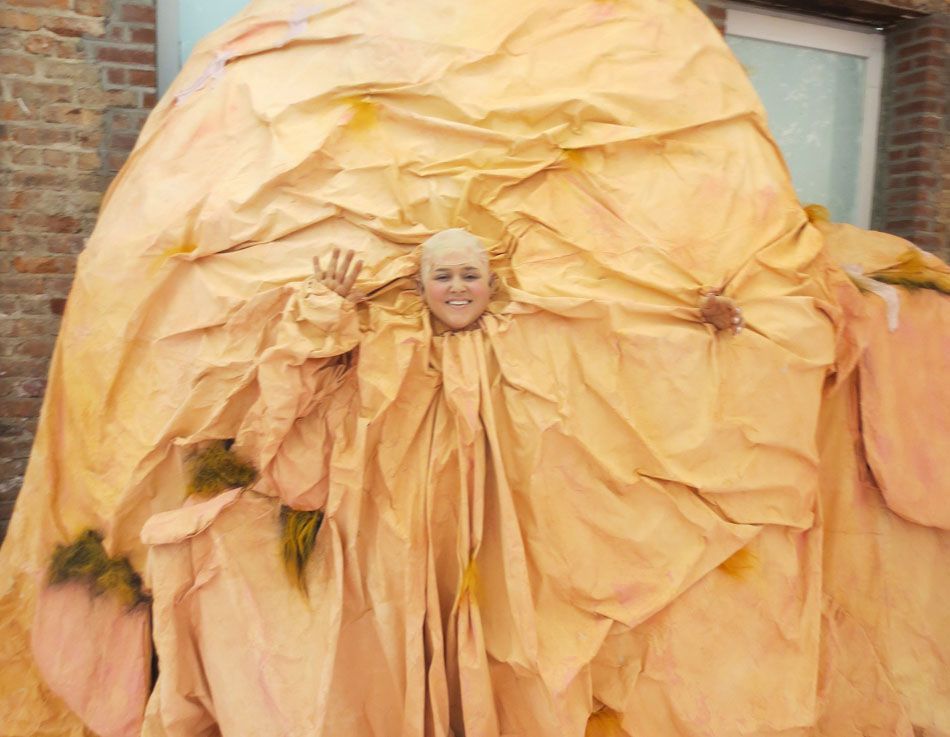 and then the tidal wave of feelgoodery that is Jaimie Warren hit too!

omg

i realize that "feelgoodery" just gave the anti-Deitch right a new word to add to their impoverished vocabulary to explain what they don't like about him
but it is nothing to be embarrassed of!
Her first show was called "Don't You Feel Better" and the answer to that was YES!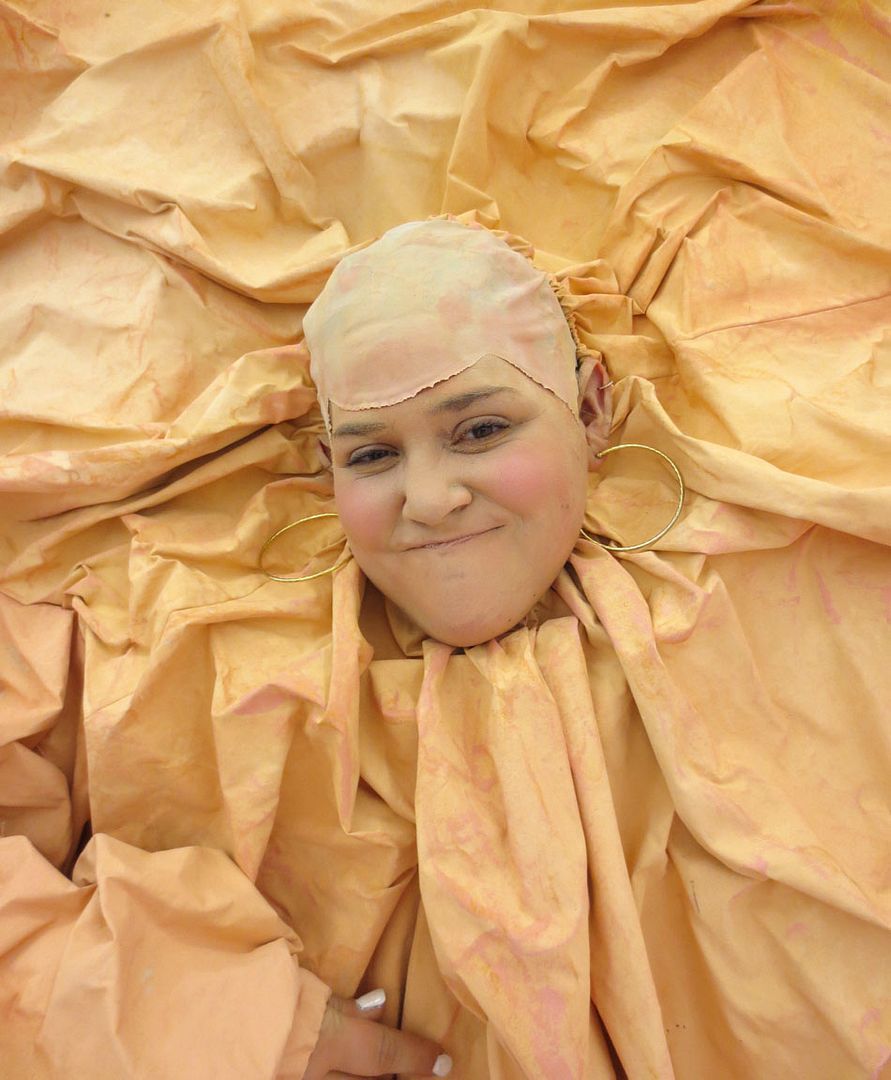 OMG look at that face i could just eat it up

her show The Whoas of Female Tragedy II opened Thursday here at Hole

i'm sorry
i cannot help but smile

i just can't feel bad with this around

they do grow people different in the midwest

i would kill for a little less darkside myself

these are our interns Gia and Ashley
now you can all have crushes on them in the international internet lurker community

this guy has a great photo face, you have to keep that photo face, guy!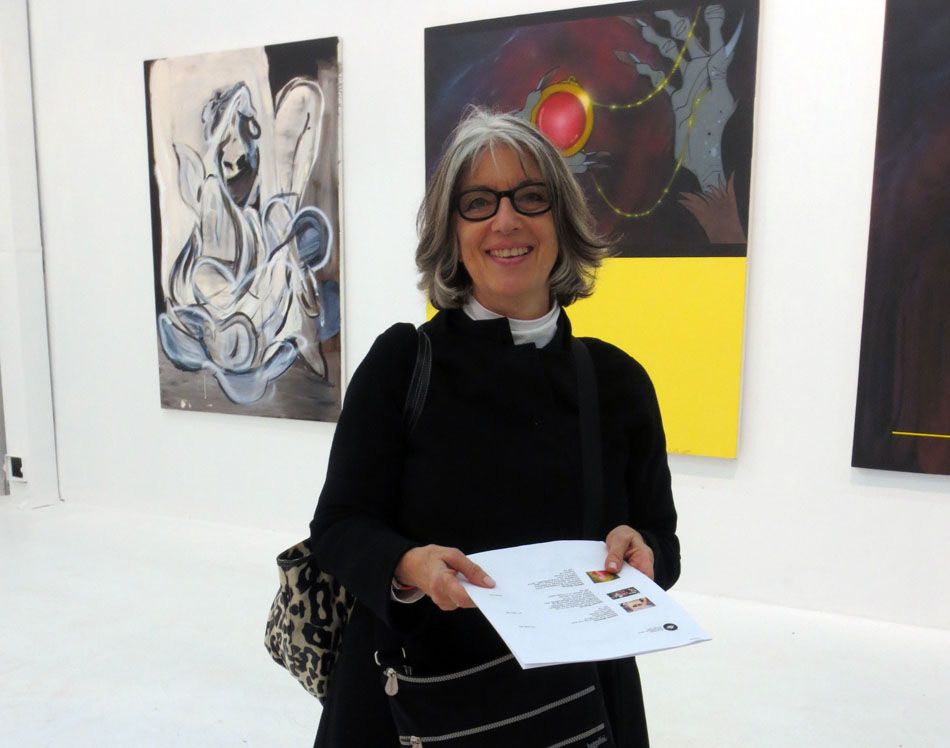 Gracie Mansion i think it is!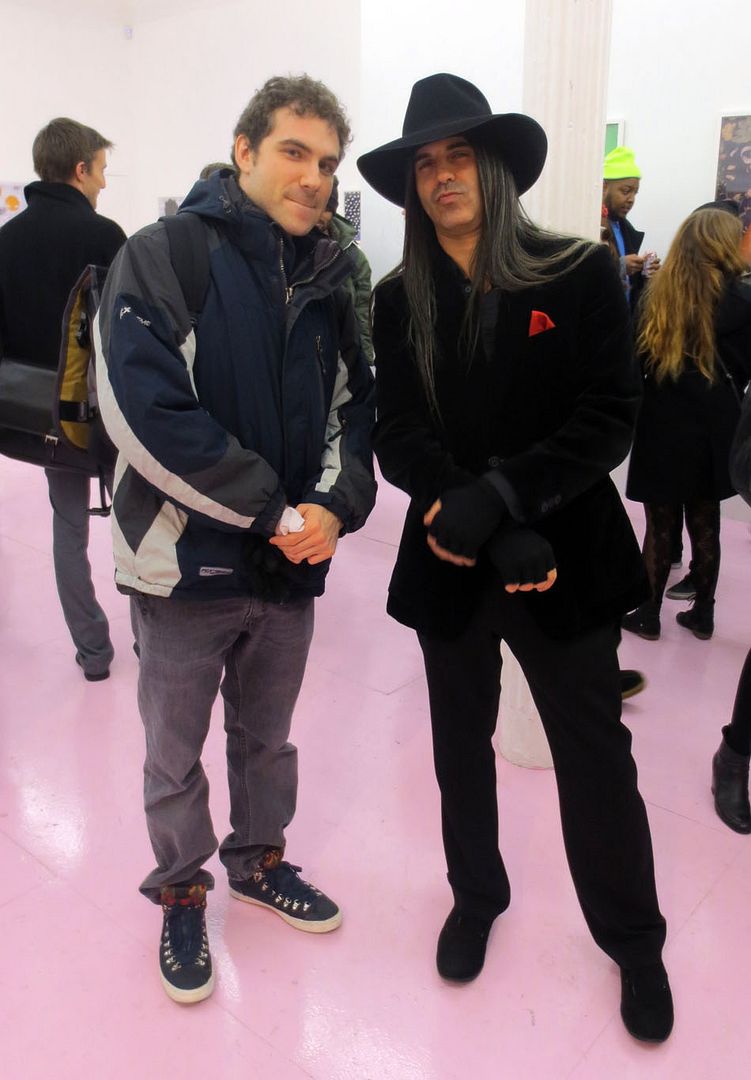 kembra's dudes

nobody's baby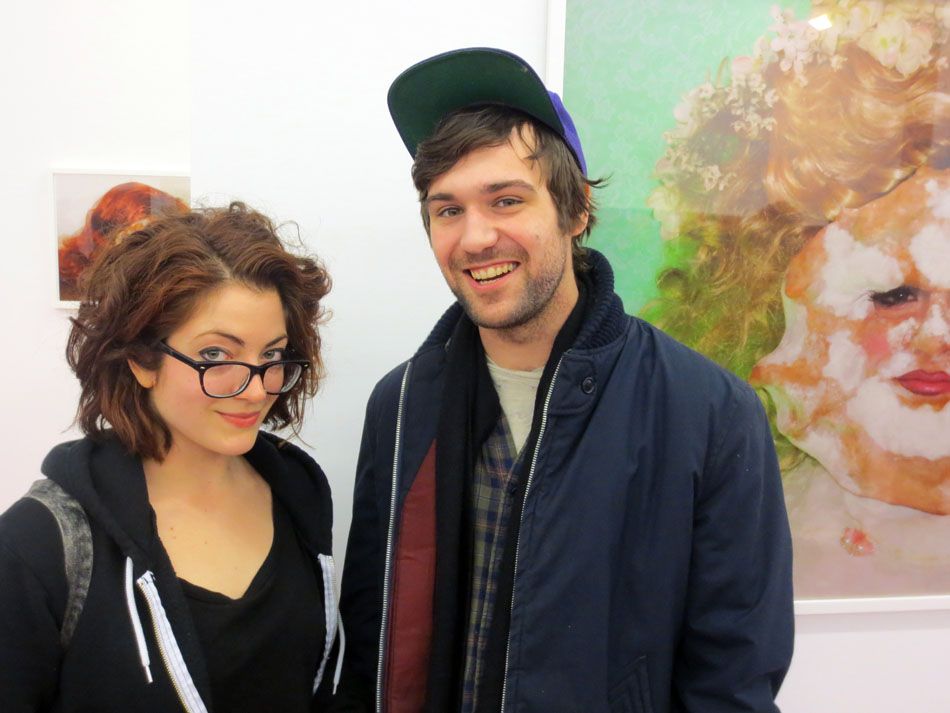 teddy!
and amanda told me lady is a plus sized model and i am so jealous because i want to be that too!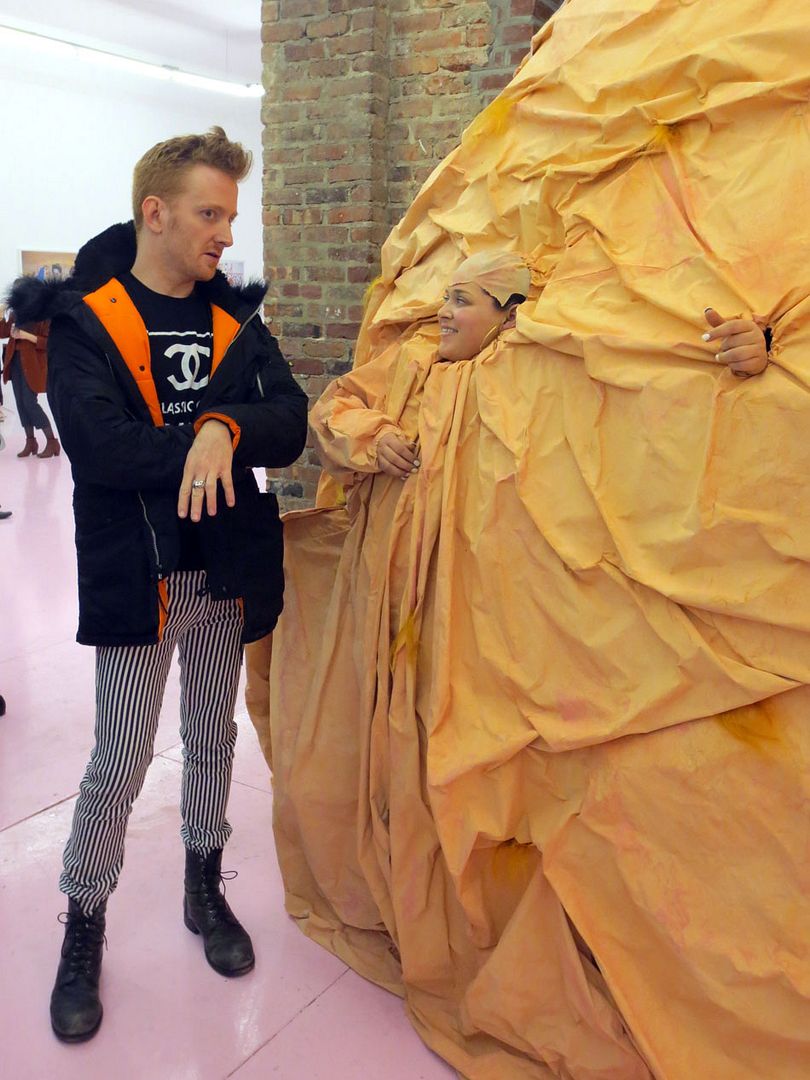 do these guys look fun or not i can't tell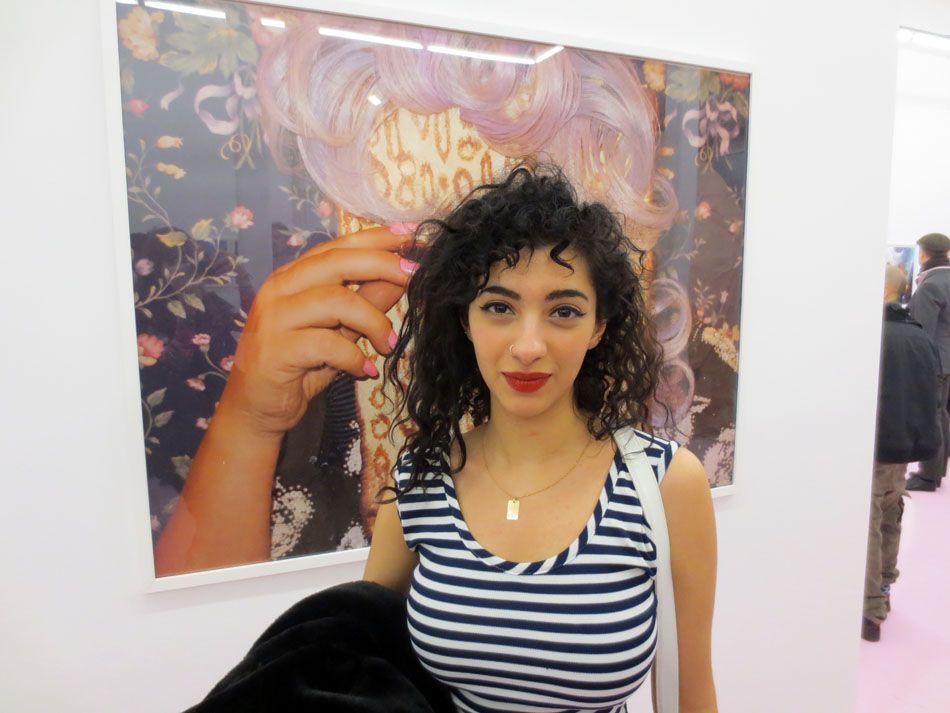 whoah those horizontal stripes are really…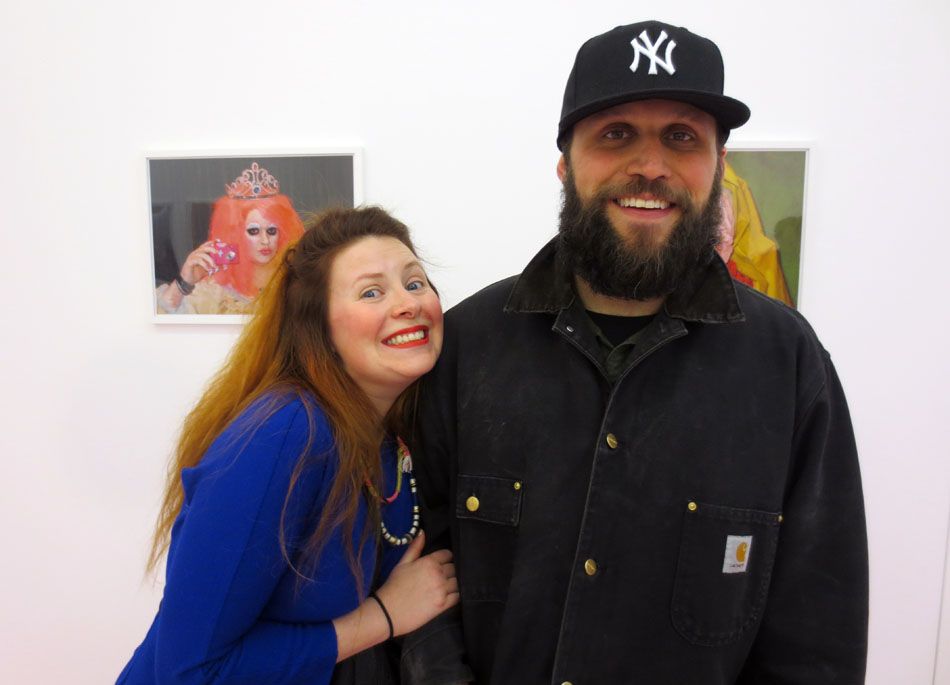 Big Blue Bag Babe
i thought it would make autolevels cool to make that much blue but it didnt

Chartreuse Car Coat Chic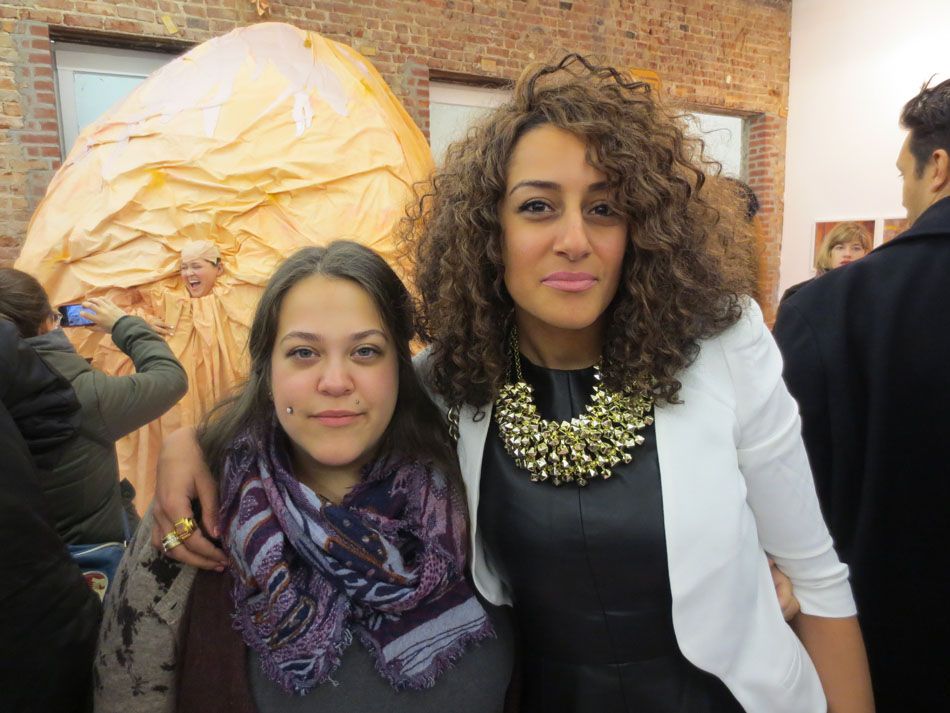 diamond dimple pimple person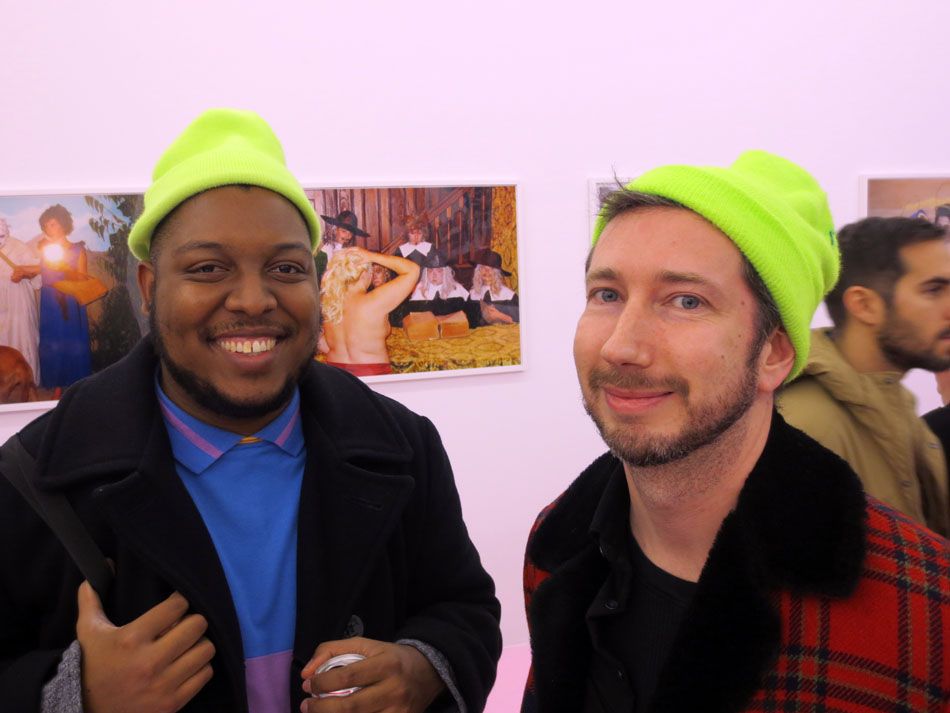 more neon? ugh im out of words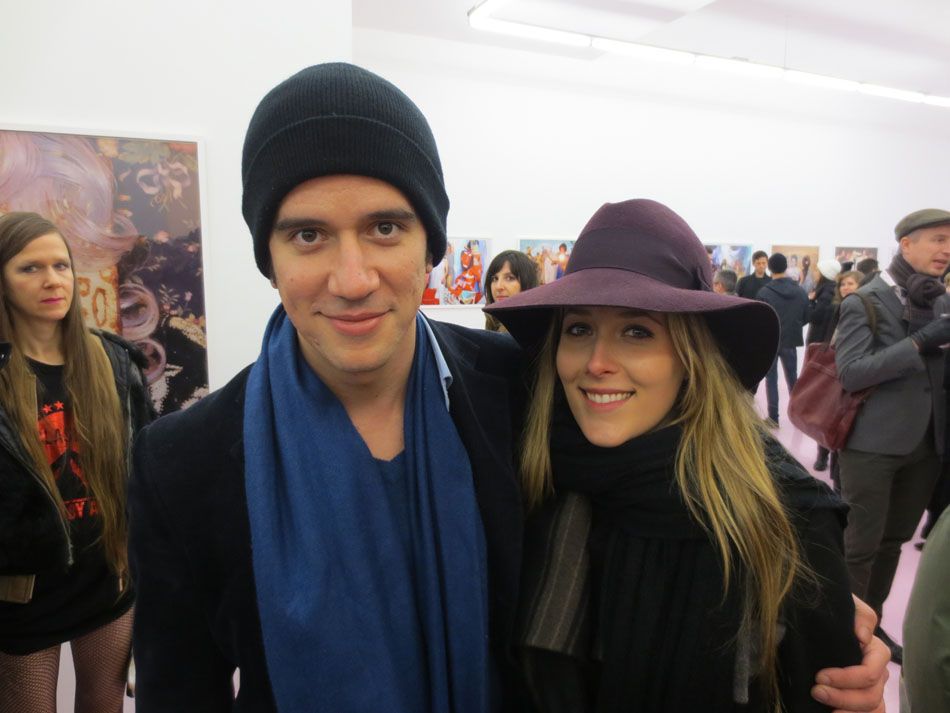 why is everyone so good looking here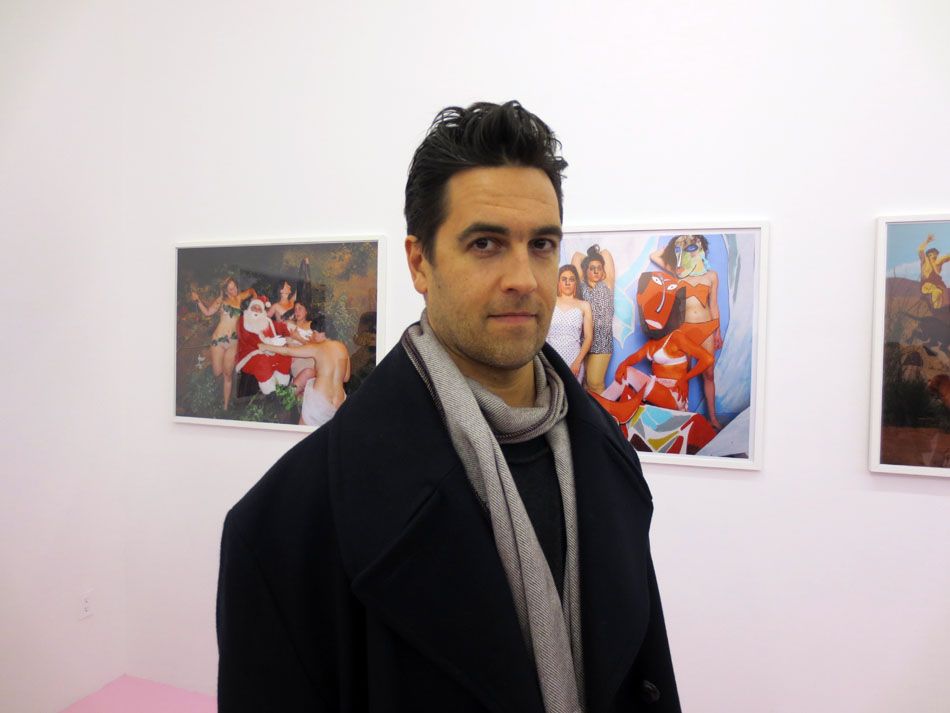 The Dugas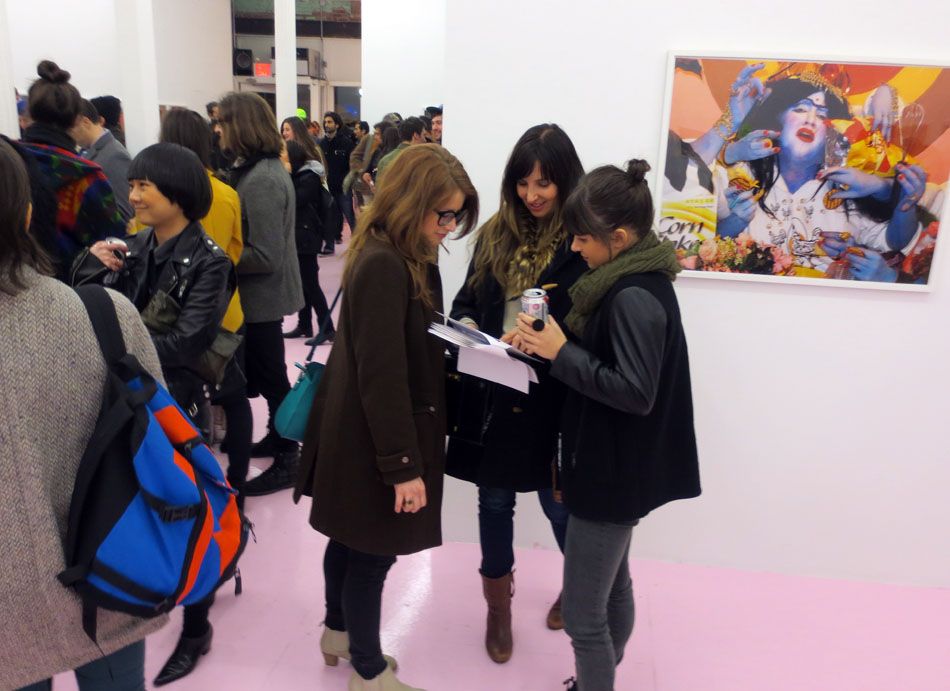 bitches better buy something over there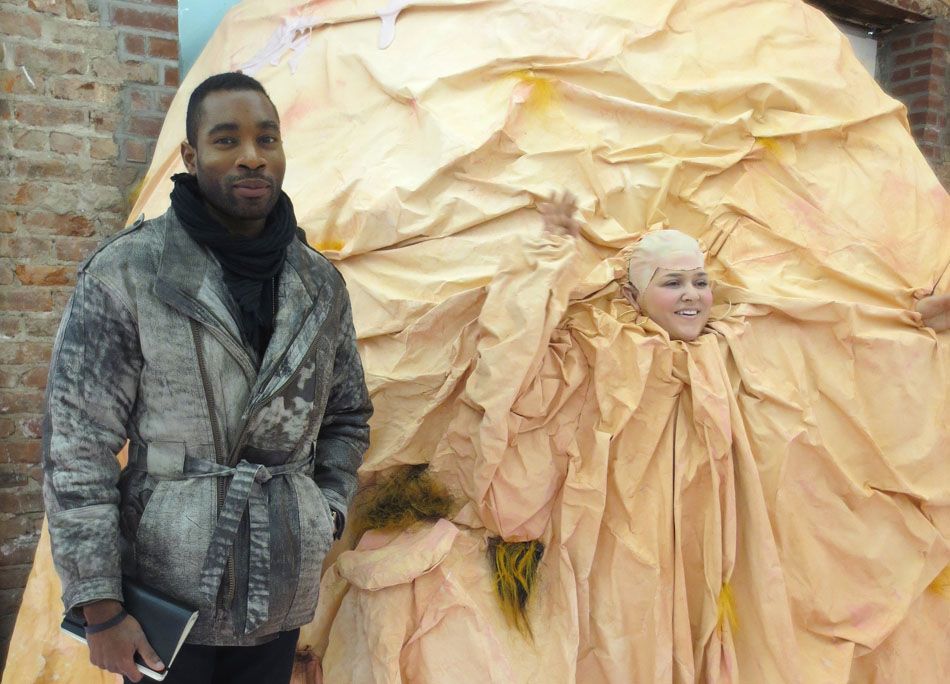 chilly cap couple

a man alone in contemplation of the jaimie universe

why does everyone look like a creamy natural make up commercial

odd couple

awesome

two men frends in contemplation of a laser photo laser engraving

ryan best dancer ever remember him?

kembra kept talking the whole time about jaimie's art decisions of peachyness and creamyness as really cutting edge

i think the pink floor makes everyone look like a little peach pop!!!

tim barberino introduced me to her work so long ago!
how long ago??
patrick long ago!
Dumbo 2007??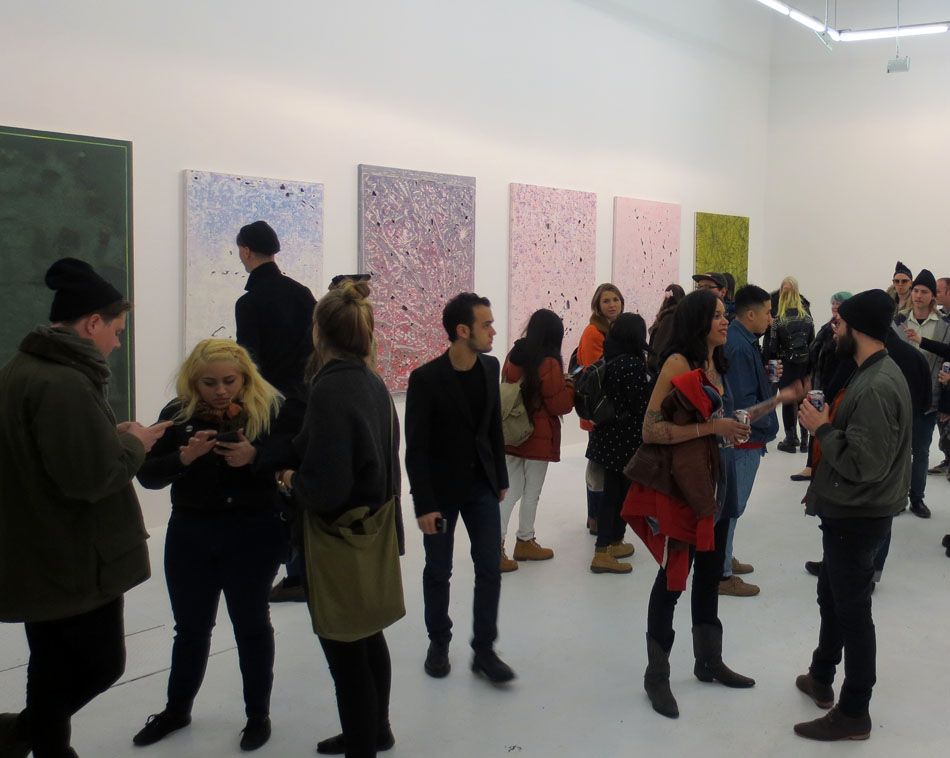 showroom crammed full of paintings!
shit is really is kinda crammed huh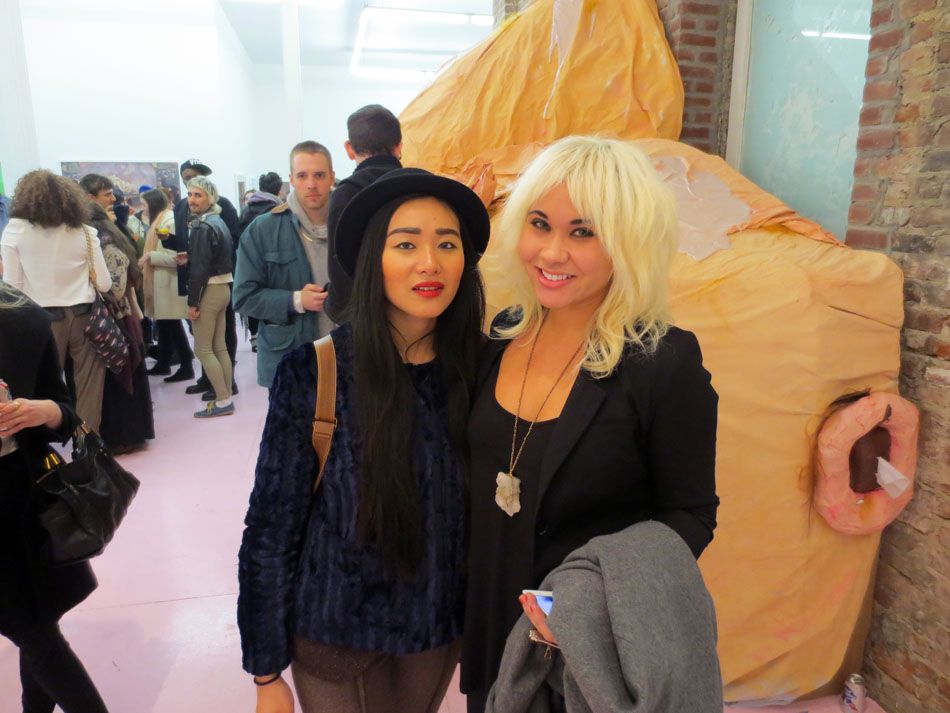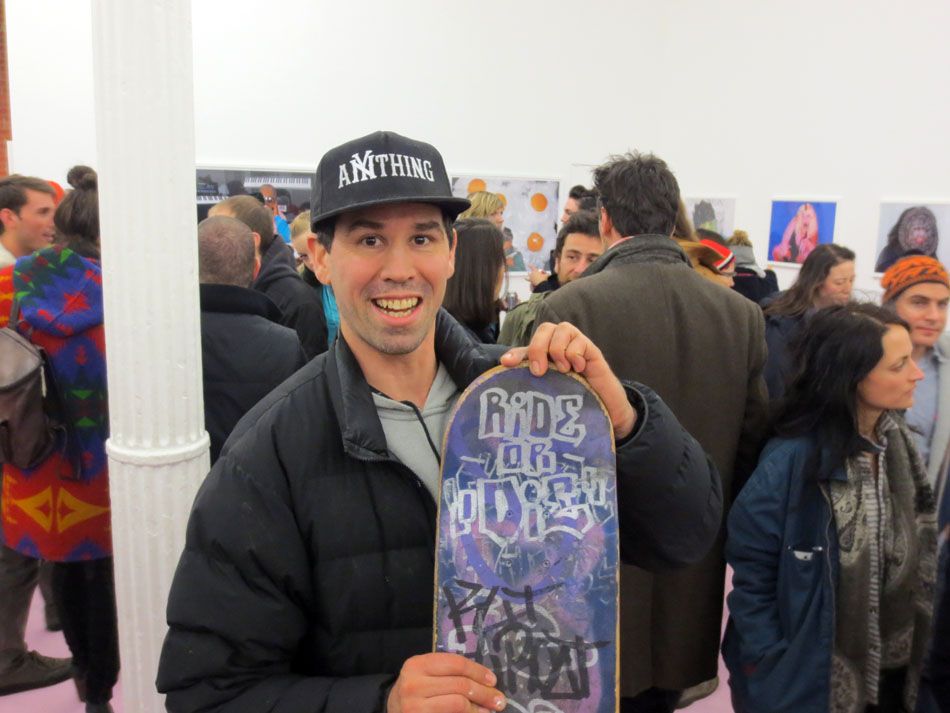 jesse helped make it happen
especially with that big honker four panel piece

this hair!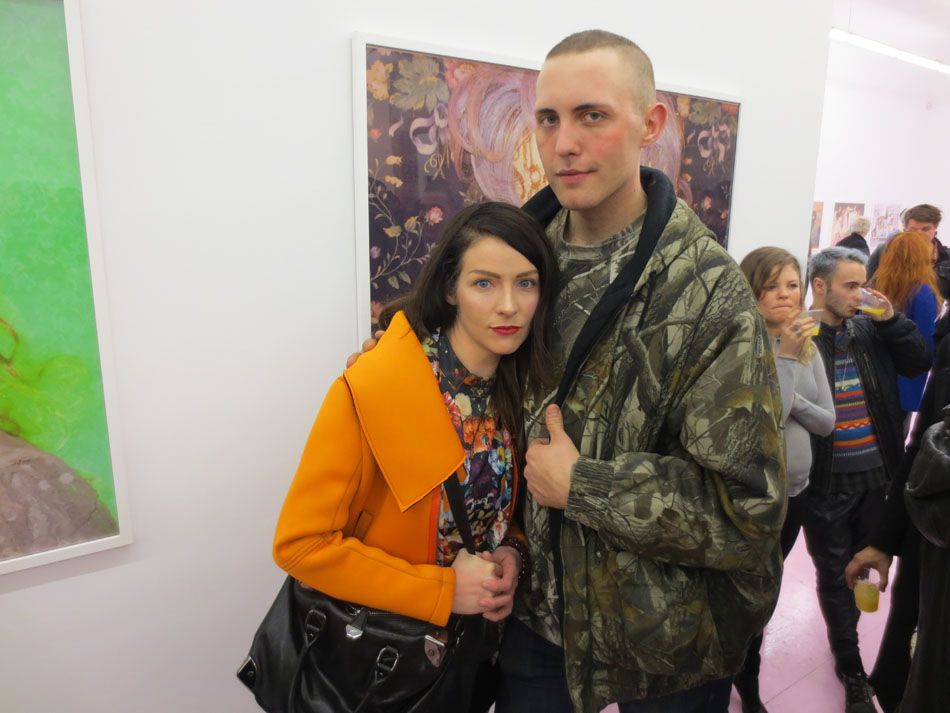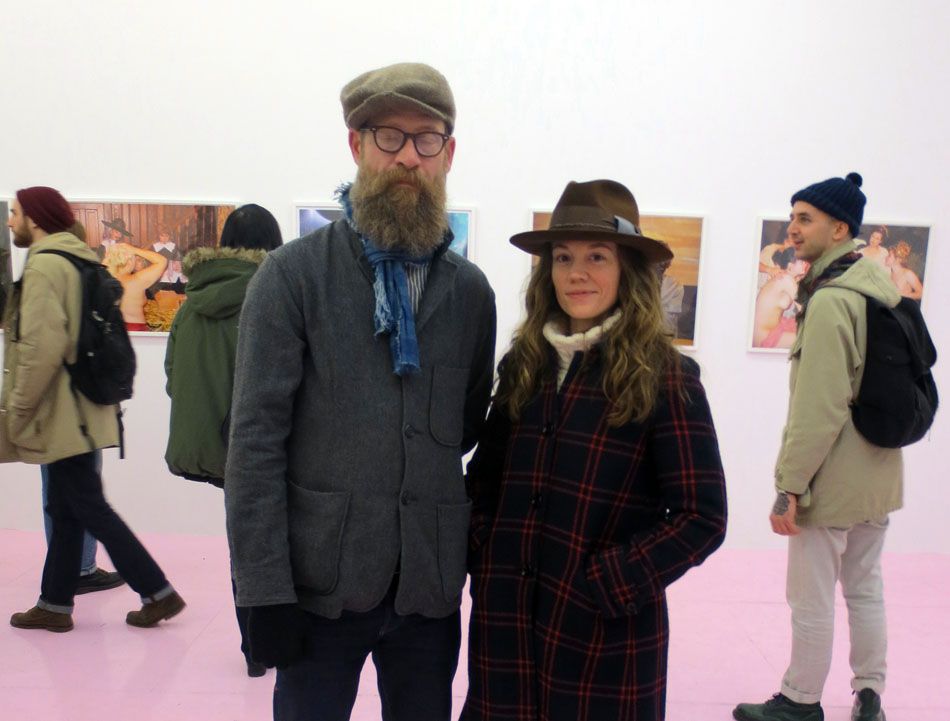 ok now everyone is getting really weird looking what time is it

these guys sat in the office tryin to make friends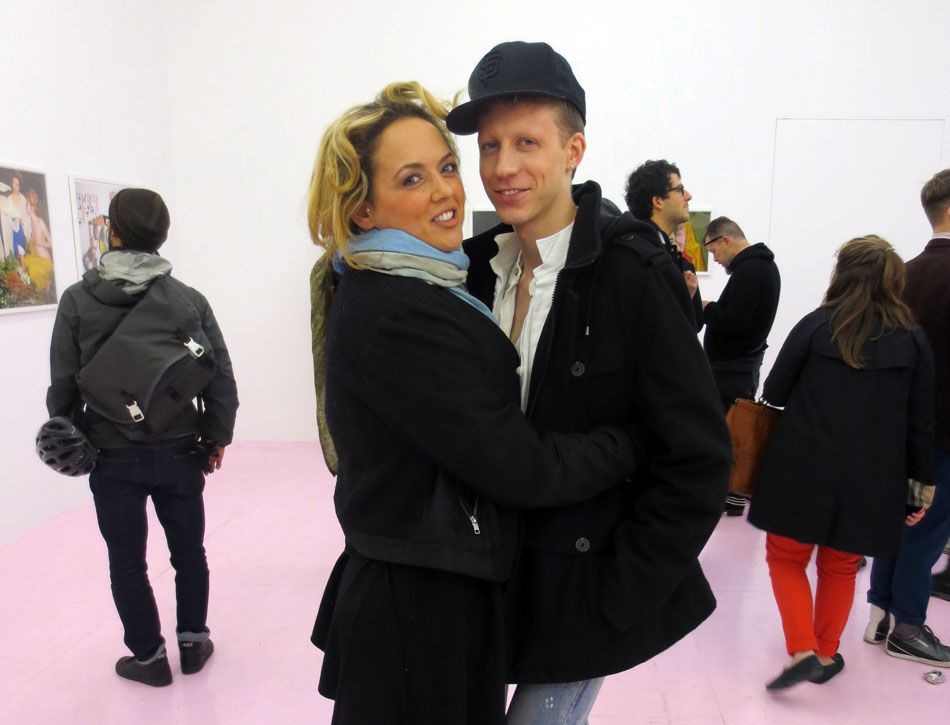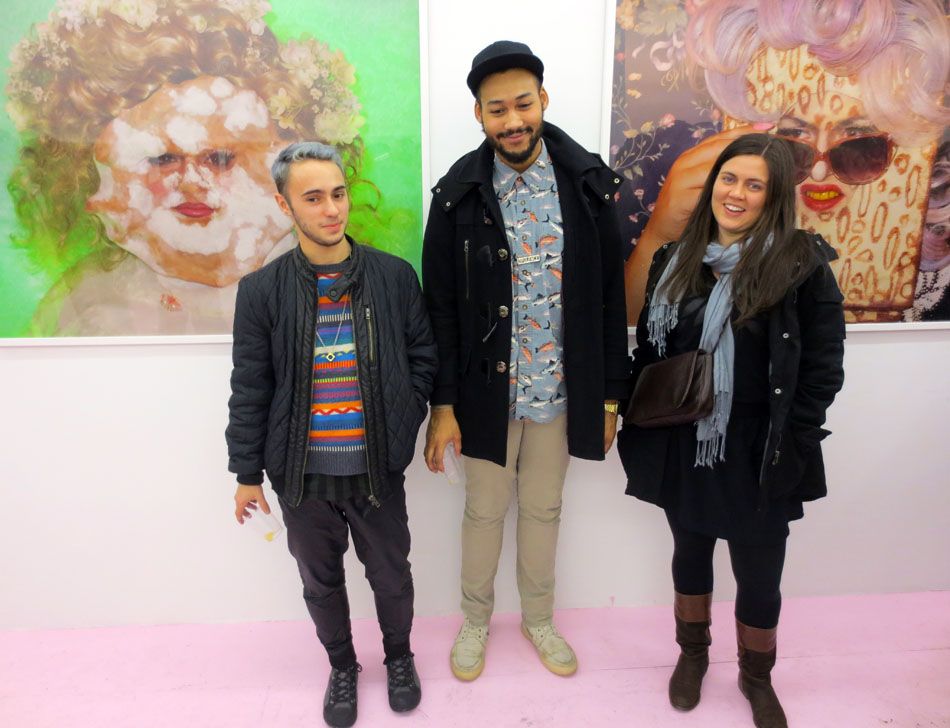 i hope you guys get to see some of the show this way
before we shoot le install shots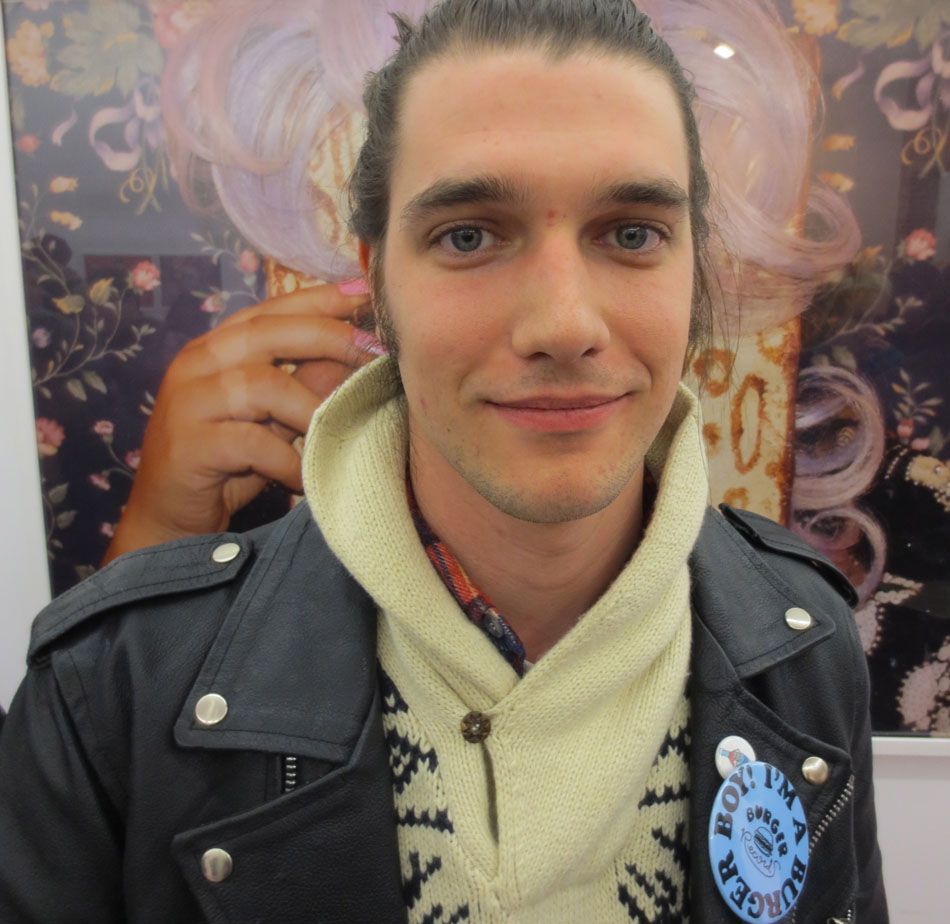 yay!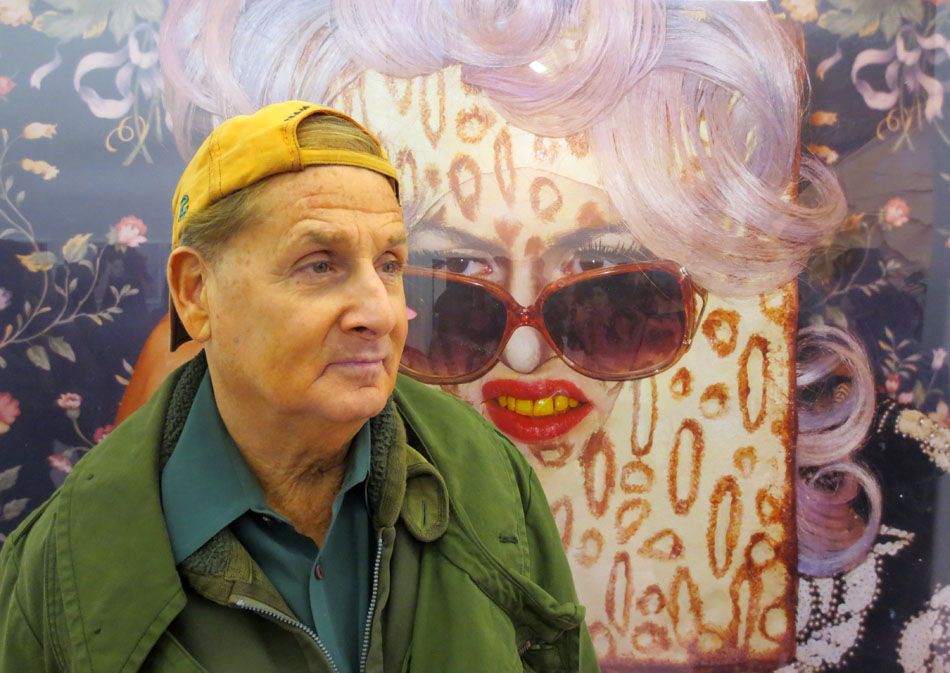 so this
is maybe the best photo
couldnt have styled this guy better herself, huh?

and then this
is my favourite photo

ok fun's over you slopped my nice pink floor and clogged my toilet get out of here
rabble

the next night

the riff raff

amanda made dinner again!

she has mastered the art of budget casual dinner funny

some intern balled
was it ashley?
and some intern took those photos, was it….? shit the australian one
help me out here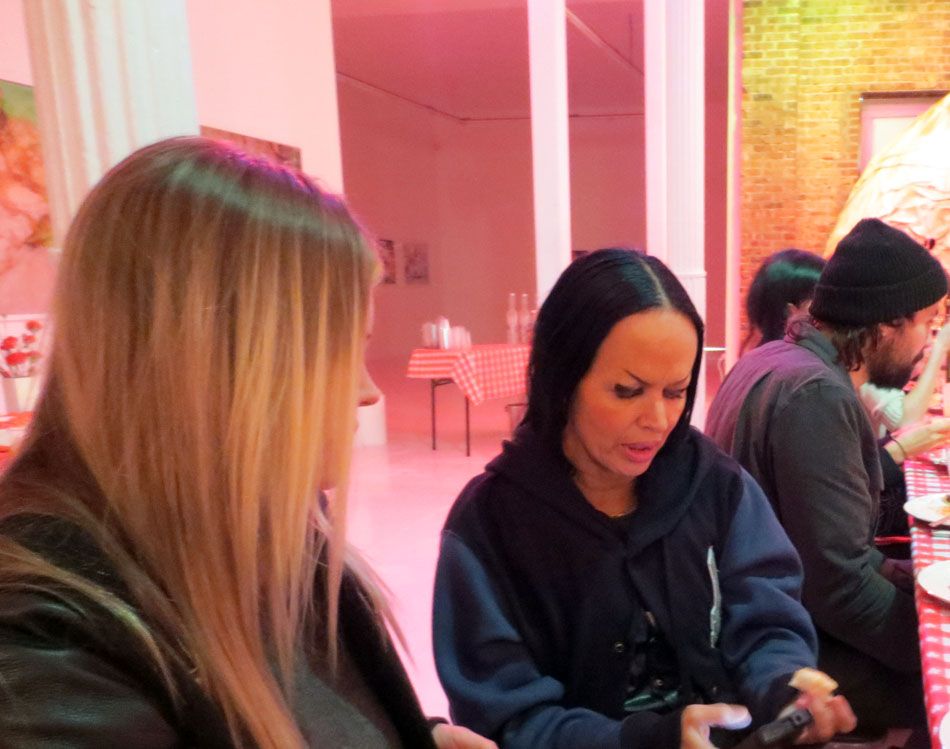 maymay came!
big belly bump!
it's true!
horay!
and behind her Alexey walking around good as new
this makes me happy

Casey Spooner toasted the artist
everyone piggin out at the trough
tough trencherman at table!

as Jaimie said in recent interview why do you like food in your work "I'm always hungry"

it's good to stay hungry
it's good to stick to your weirdy when you come up against people from conventional lifestyles who try to homogenize you into the normal
that is what i meant circling back to the topper if you will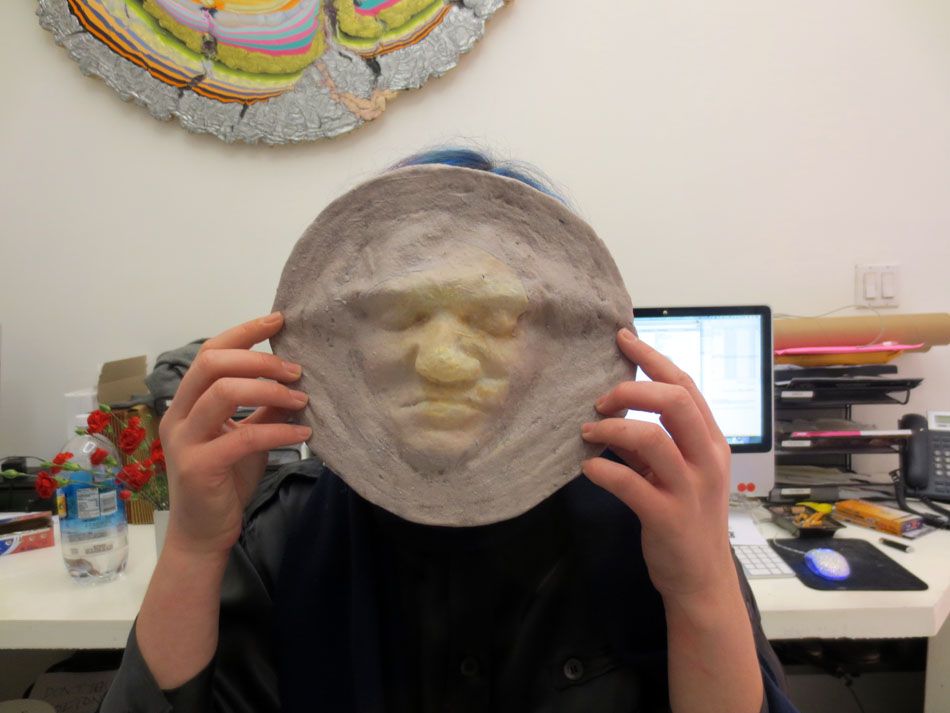 i feel very, perhaps, underestimated. i don't feel like all the people around me really know what is going on up here in the ol' cockpit. i was thinking about the way jaimie is nice and the very different way that i … am.
maybe i deserve a wee break from "wearing the mask"