i had absolutely crippling nightmares last night
that consisted of being in this abusive, weird cycle where this person, who shifted face and back story, repeatedly raped and murdered me in various settings and circumstances
and the weird climax of this dream was this character explaining to me that this would happen over and over forever just with different people, forever
i woke up to my blackberry wedged under my butt on vibrate going off repeatedly as jon tried to call and warn me i was 30 min late to a collector+artist lunch i had scheduled and immediately forgotten about
i put on this overpriced designer dress and uncomfortable shoes i bought, both, during fits of horrible insecurity, and ran to Peels in a daze of vaguely still feeling trapped in a cycle of abuse and misery
i sold about 33.5K of art yesterday in total, but today i merely responded to emails of collectors passing on works and interviewers asking "just why am i so cool"
i'm working late at the gallery now, by this point fairly drunk off the extra bottles of sponsored rum from our last opening
if this seems like an overly personal or overly text heavy blog then so be it
i woke up this morning to my friend making grumpy noises as i tried to hug him and say bye i was going to work and him rolling over into the type of ball that is virtually un-huggable
i had a meeting with the organizer of a big side project in miami who wants me to take over and program this space, where i tried to explain that i couldn't 100% be a part of a project that may or may not contain five huge street art murals at the entrance of it, unless i was allowed to step in and curate these murals so they didn't suck
got an email from Olivier from Purp that he wants to pick up the Sandy Kim he purchased tomorrow even tho it is in on the wall of a show that is supposed to run through Nov 2
emailed with this gallery in Copenhagen that i am curating a show for and WILDLY nervous and distraught about and pondering whether i really can fit ten paintings in my suitcase, perhaps if i only pack socks and underwear and wear the same outfit the five days i will be there
a country where it is freezing and i know NO ONE except the gallery owner who will probably be too busy to entertain me at all while there, and picture myself reading philosophy on freezing park benches and crying alone in my hotel room
i just ordered ten PG Wodehouse books i havent read (93 in all, have read about 25 at this point) and his nickname was PLUM and everyone called him Plum, and while it was obvious that he just couldn't love the human race of which he was a part, he definitely could not bring himself to ever hurt it either and lived in a way that causing pain to anyone was the prime organization of his life, as in he organized his life in a way that he never bought pain to anyone, and only wrote these diverting (in a very literal sense) books that made people all over the world and at all different times including the present day Kathy very, very happy
joe said i should have definitely ordered some other books because my obsession with Wodehouse is bordering on the escapist and scary as opposed to the thriving and generative creatively intellectual pursuits i am known for an obliged to continue; obliged by both my inner calling and now the calling of the public apparently, which is a thing that drives me insane
i am typing all of this without posting photos at all because i just… don't want to look at anything right now. i want to shut my eyes and somehow bring to order the horrible mess of things that exists behind my eyes that i never outwardly see
does that make sense?
i always wanted this blog to be a person and real look at the art world from one set of female eyes, and that i wanted it to show the reality behind a thing that is very powerful and very secretive and very intimidating because when i started working at Deitch i immediately saw, due to jeffrey's unique vision, that art did not need to be ANY of those adjectives and could just be inspirational
so i wanted to present a real person perspective so people could see that this was something for real people and not alienating
and i wanted to put a human voice in amongst the powers that be
but now that i am a wee bit of a POWER that IS things have gotten even more muddled and i feel compelled to be even MORE personal to dissipate the sense that i have become absorbed in or enmeshed in the thing i hoped to DEMYSTIFY and lo
a blog
oh oh and in some ways life has come to the point where it is almost unlivable to me. because i've created a situation where the pressures are too much and the scrutiny is too much and i dont have any private anything, let alone a person i love to share that prive thing with, where i can actually be myself in a way that reminds me what THIS IS ALL FOR
i hope you can understand
i feel mushed under a heel of my own making
it's all very humorous
i've lived in a way that i have created a person who is incapable of surviving in the environment i have created for it…

who jon called "the maya angelou of our time"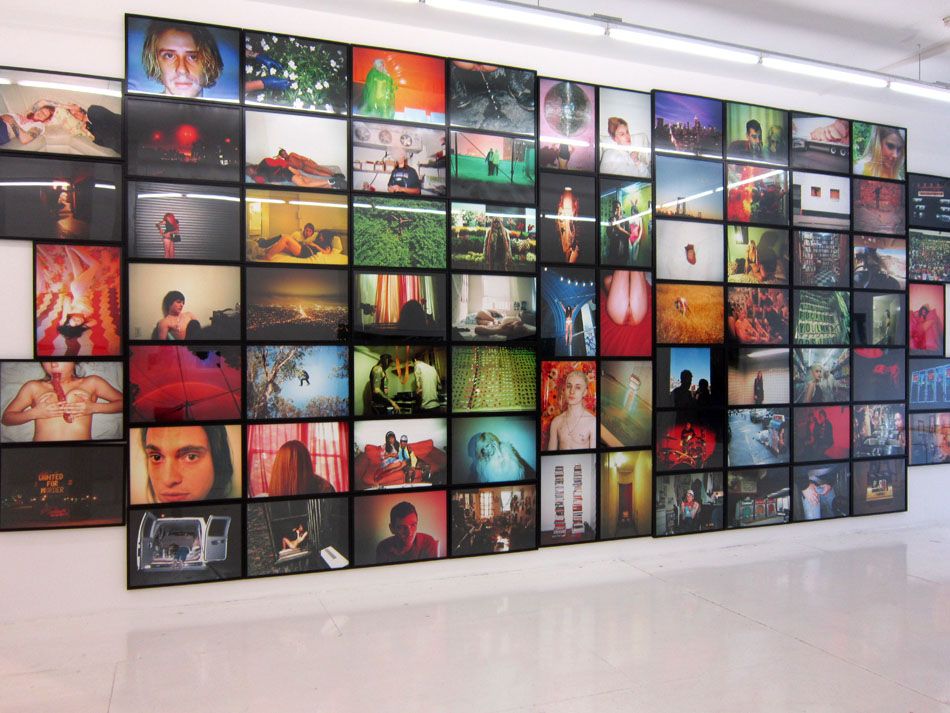 our new show which is our first photo show and has been wildly successful and happy making

omg and the people everywhere!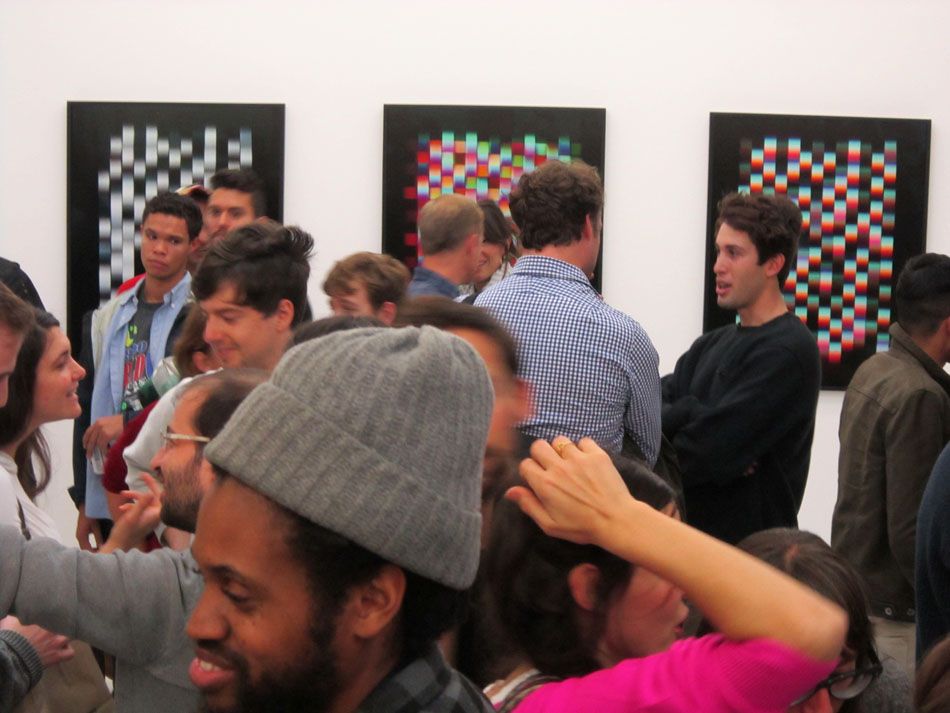 i gave the majority of my photos to Opening Ceremony for their blog so sorry, you dont get any more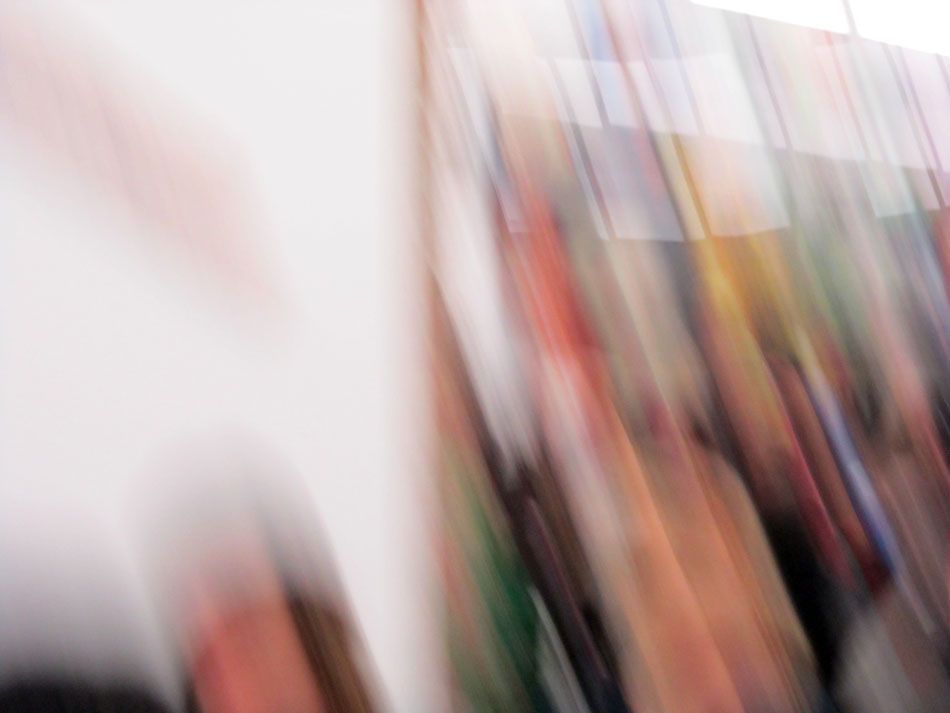 ha ha u can have this one!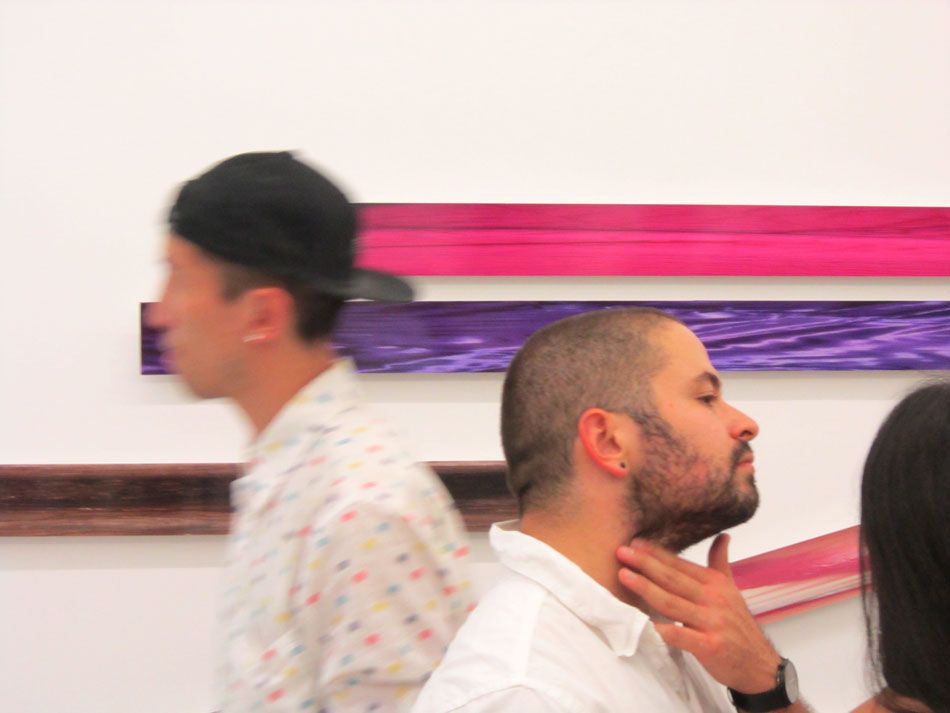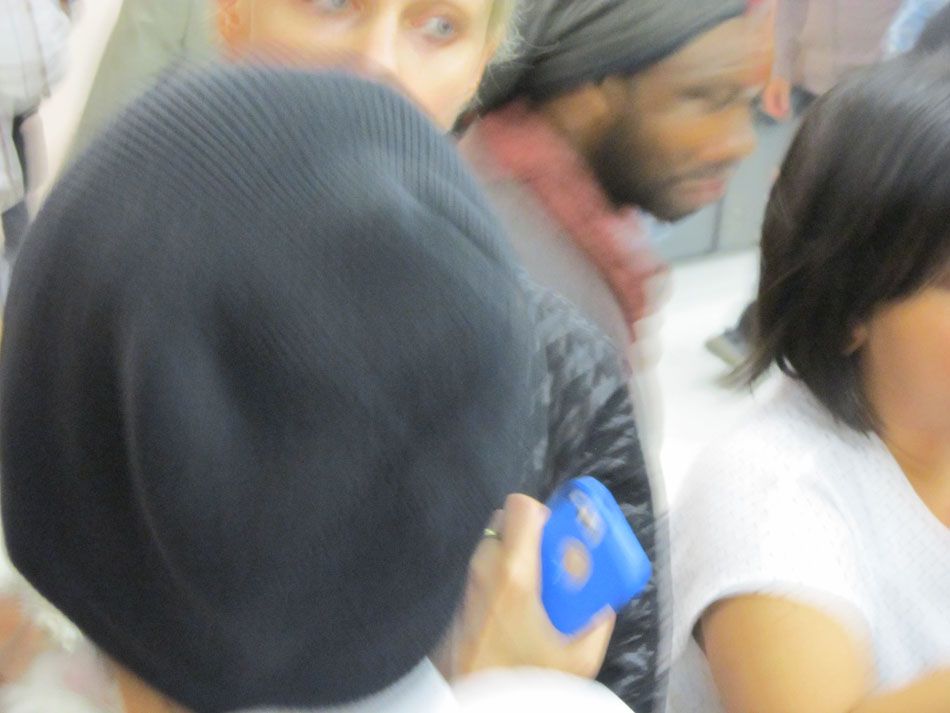 or maybe this one

this is Dash Snow's old door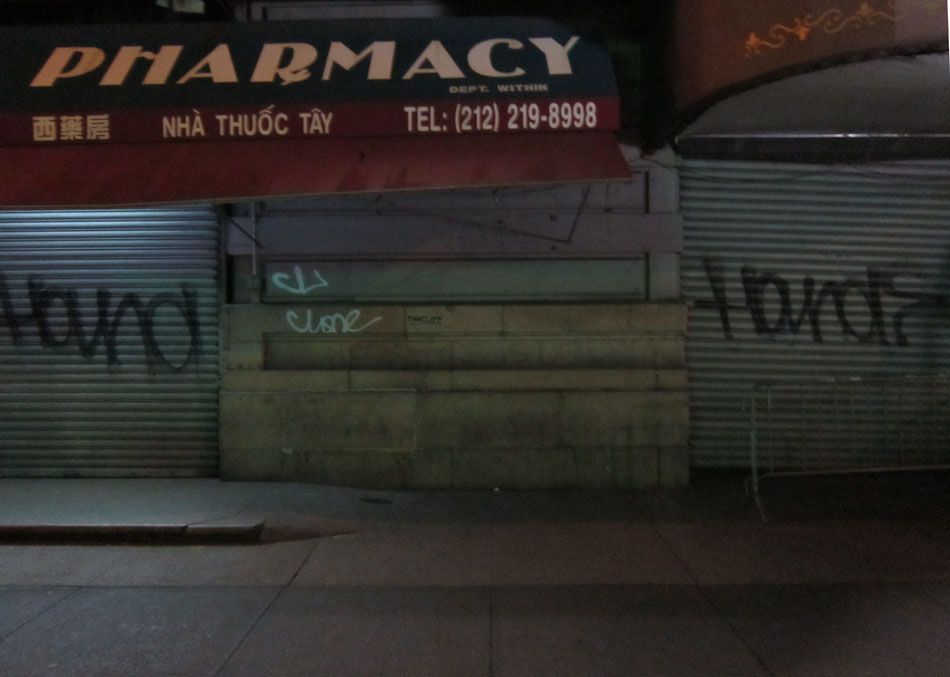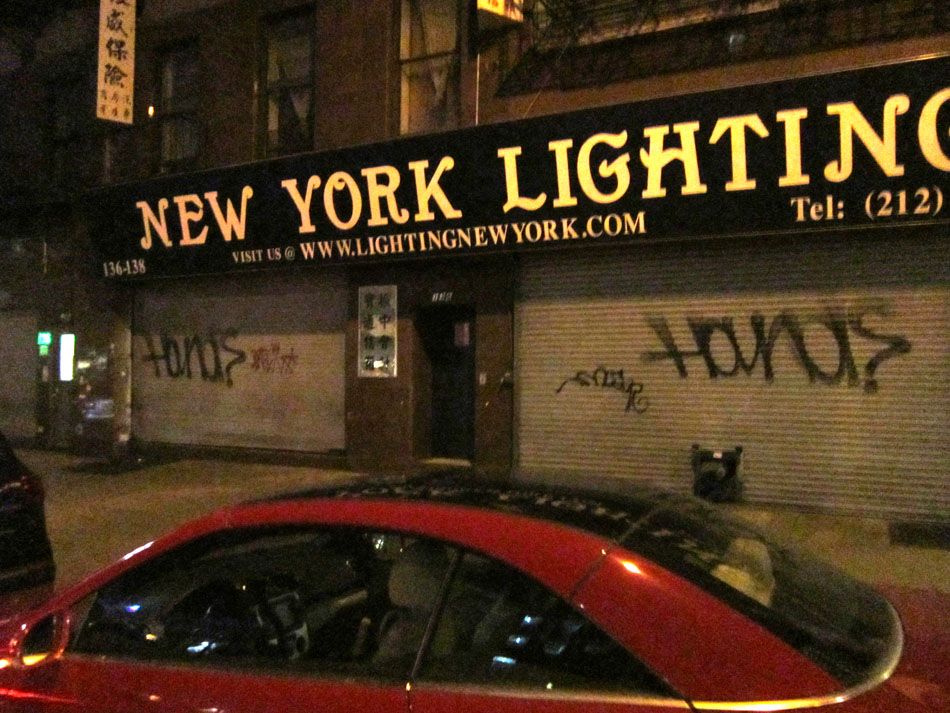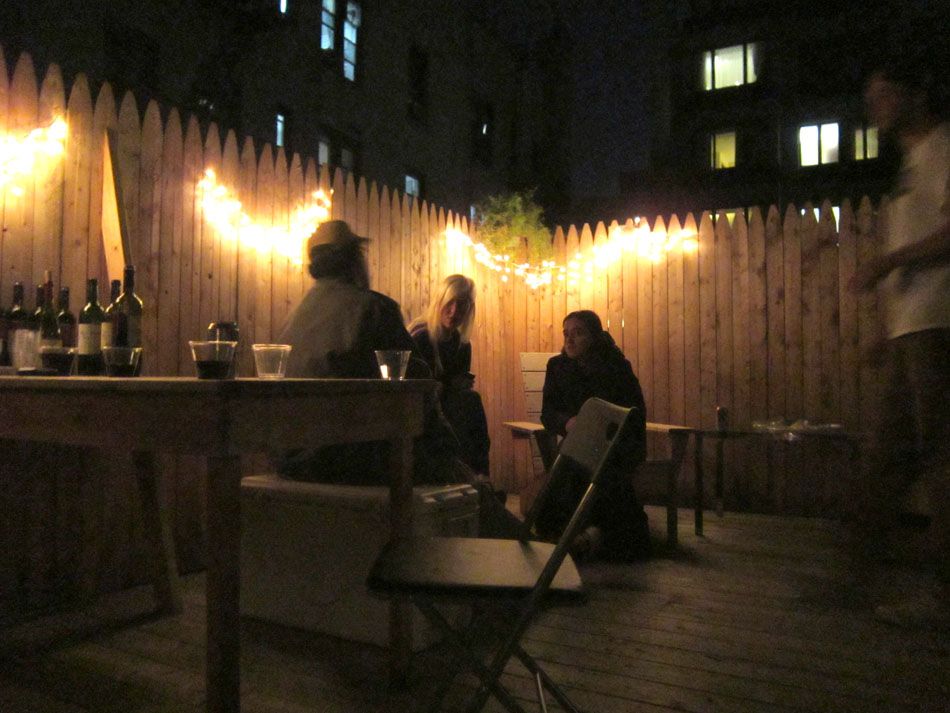 this is Tim Barber's back yard where we had our dinner after

almost a sandy kim photo?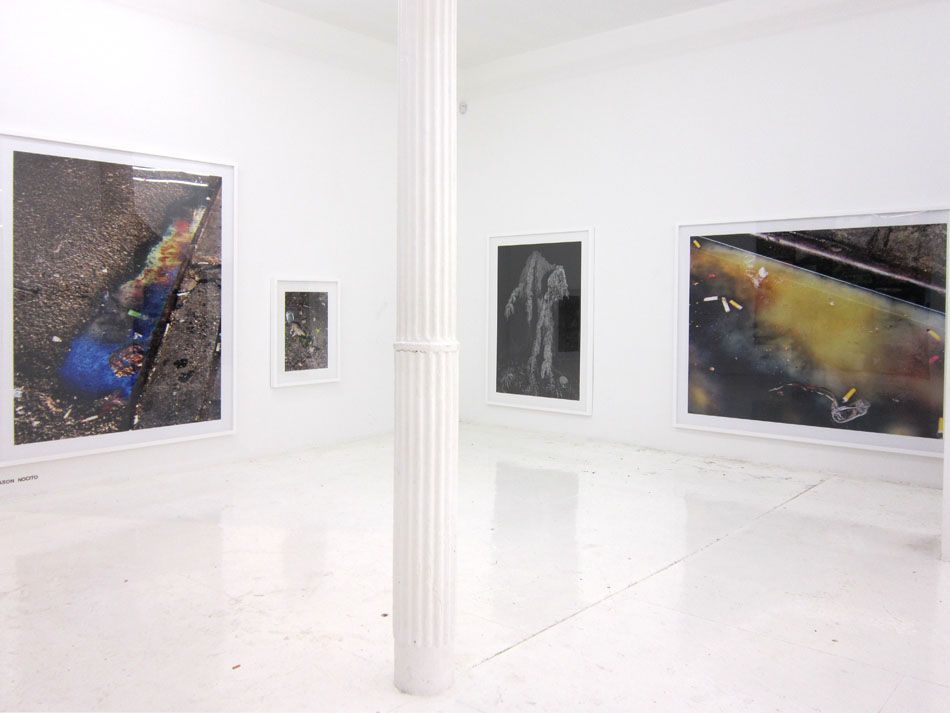 oops more show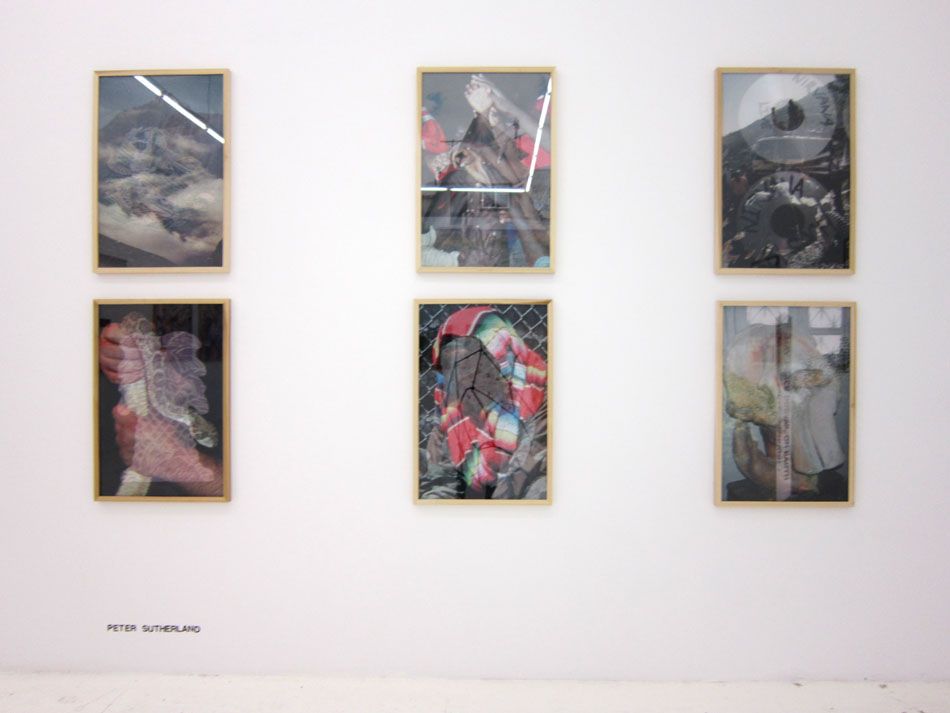 i tried to document it myself so i could save $500 for not having pro photography but maybe not soo good 🙁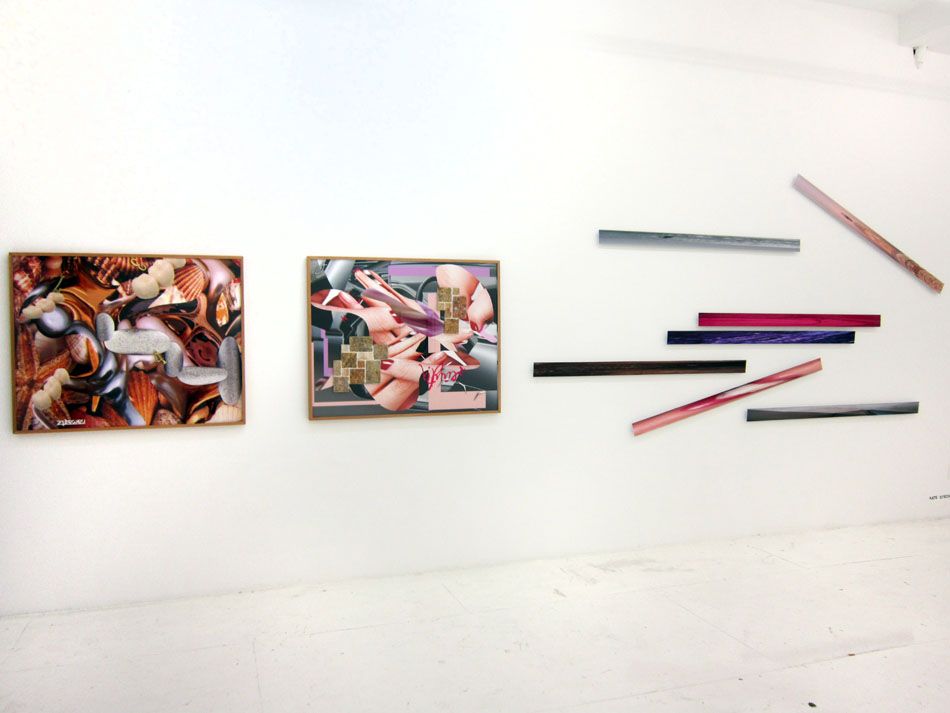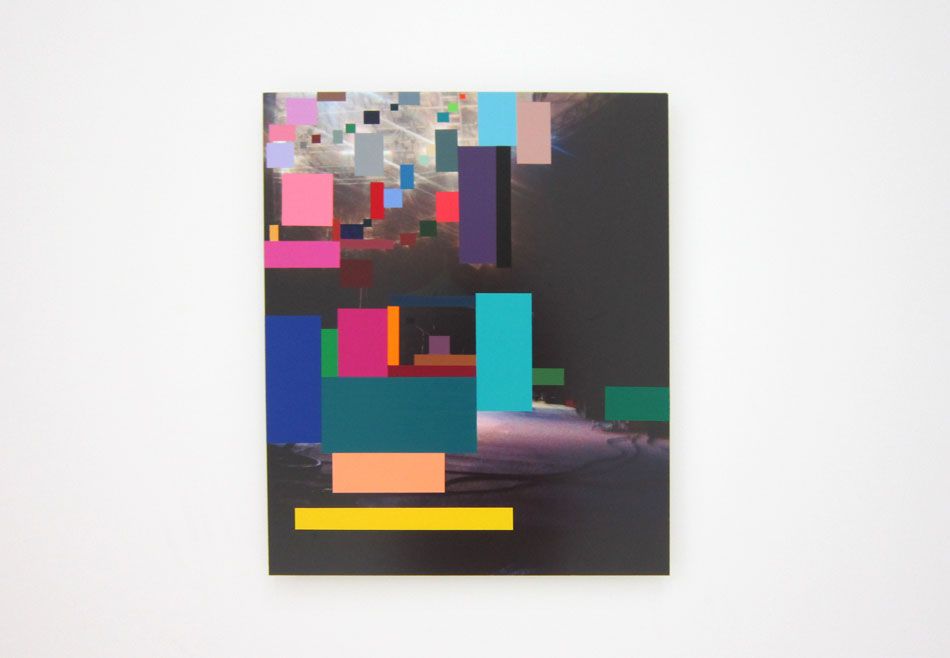 andrew kuo

kate steciw

these photo "sticks" are awesome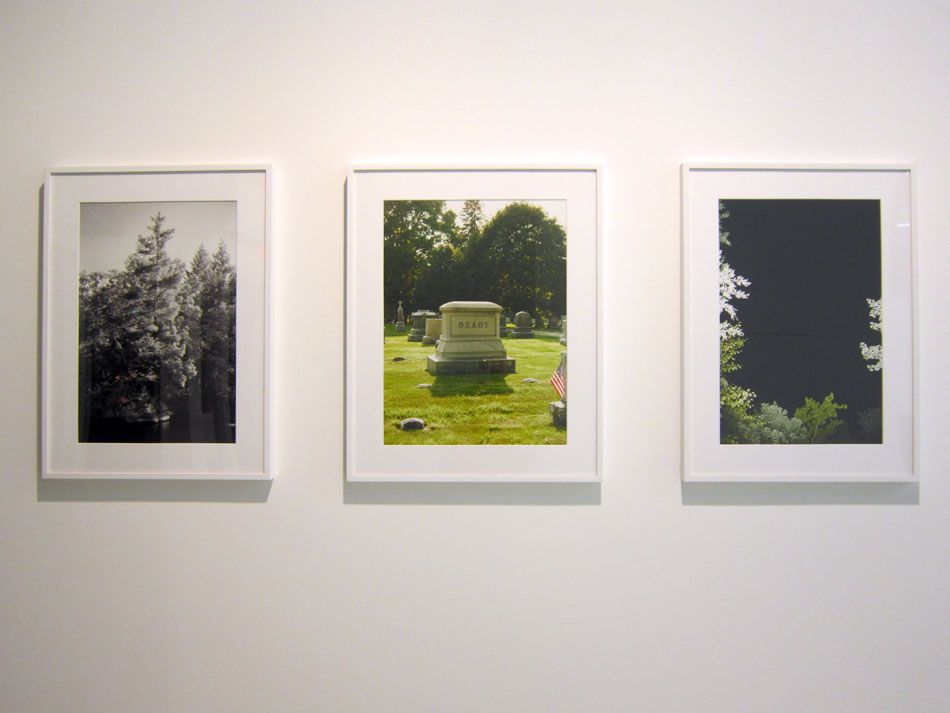 DEADY

we made cards for each of the artists, nine in all, collect em all!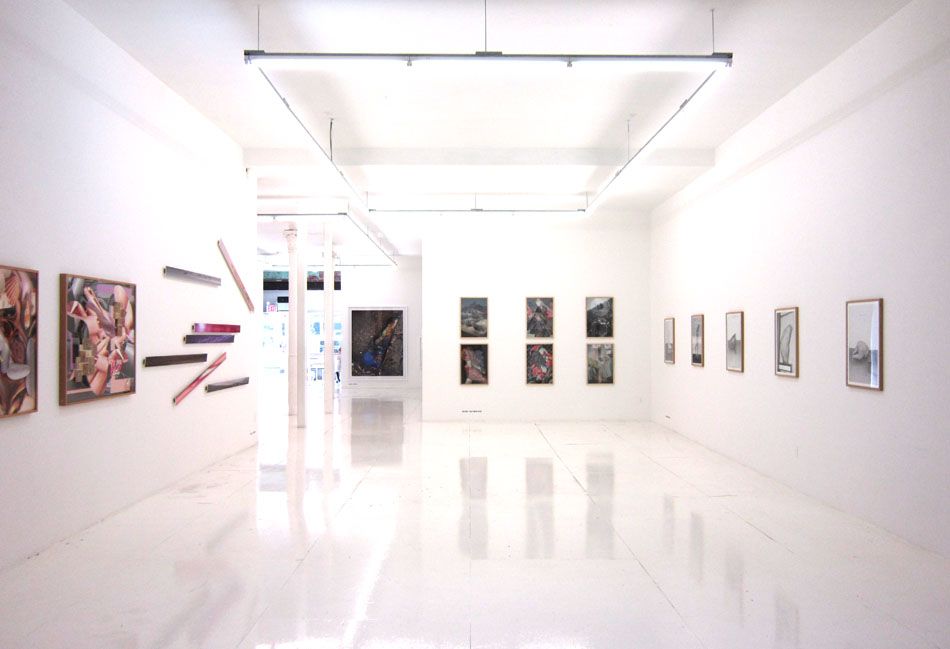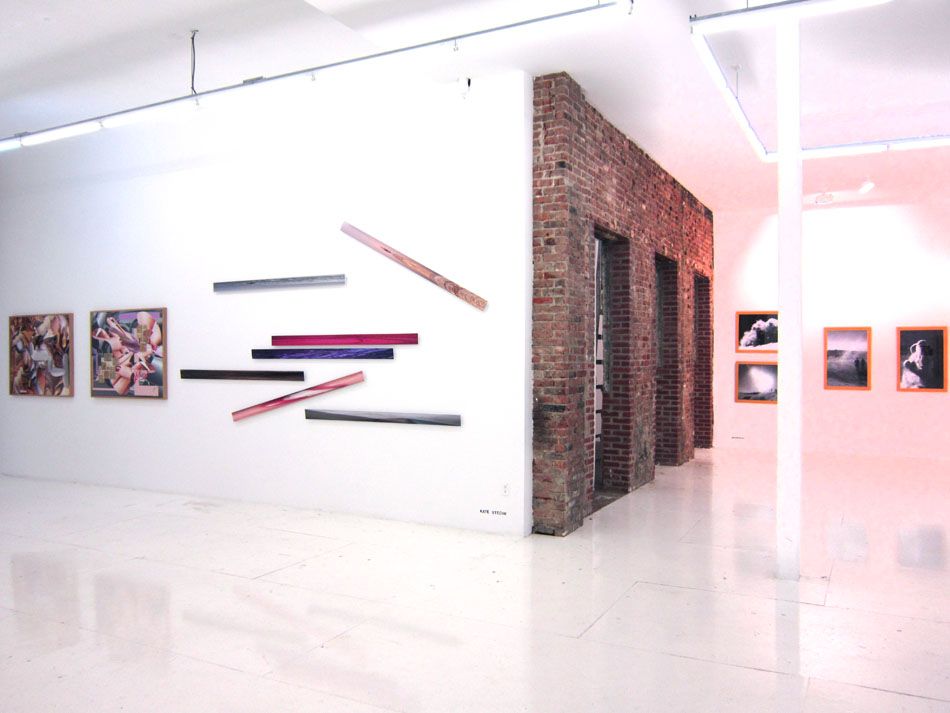 seems silly to take install shots of a photo show
maybe that is why i hav been hesitating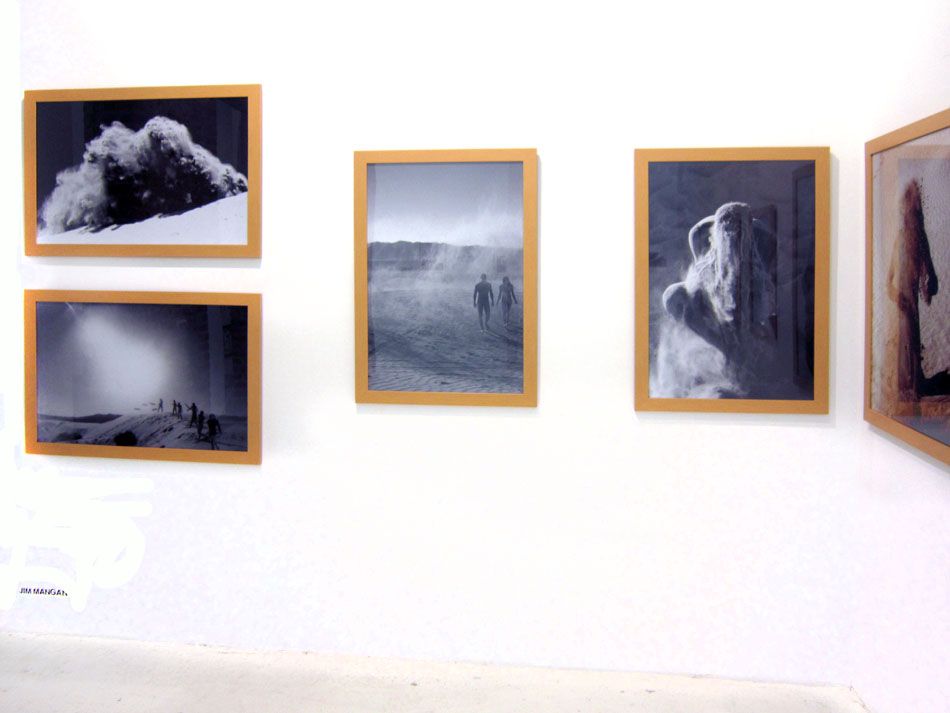 this corner is notoriously hard to photograph

this arrived today!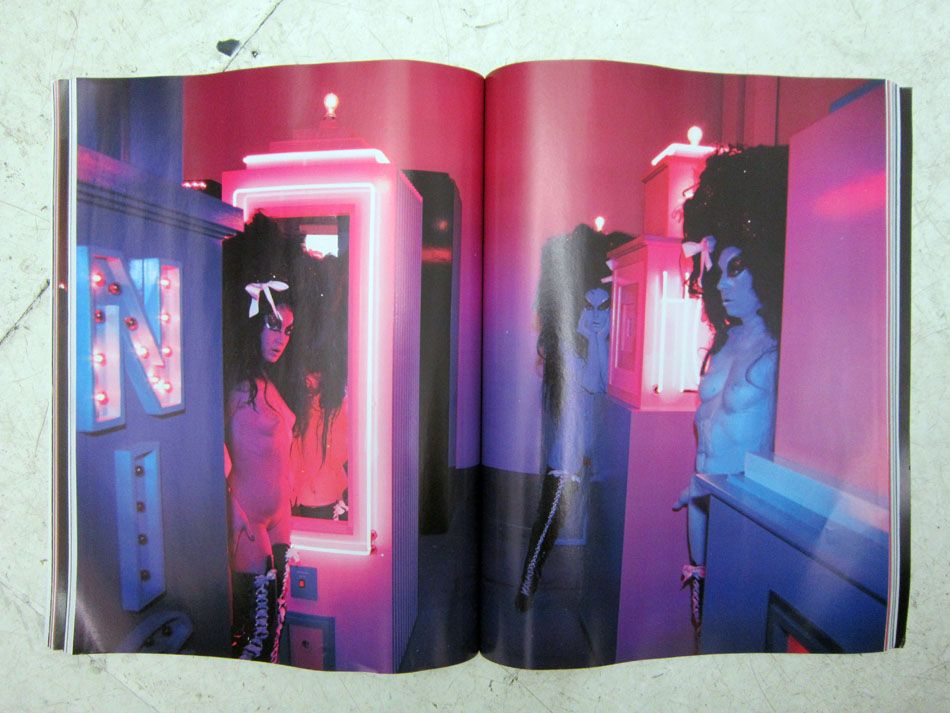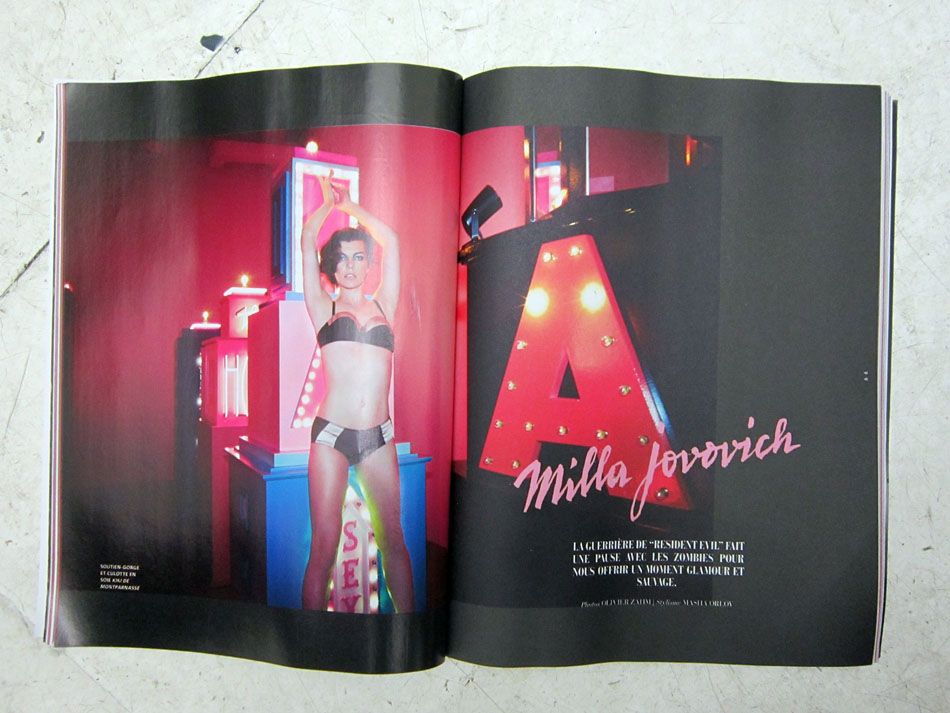 i love it

a new peter sutherland as we sold out of all the others!

went by Matthew LeFevre's studio
he was an artist i had asked to be in my Art of the Joke show a year ago
and he sadly passed away a few months ago in a tragic bike accident

ignore the crate this is a canvas and the post it note is sheet metal and paint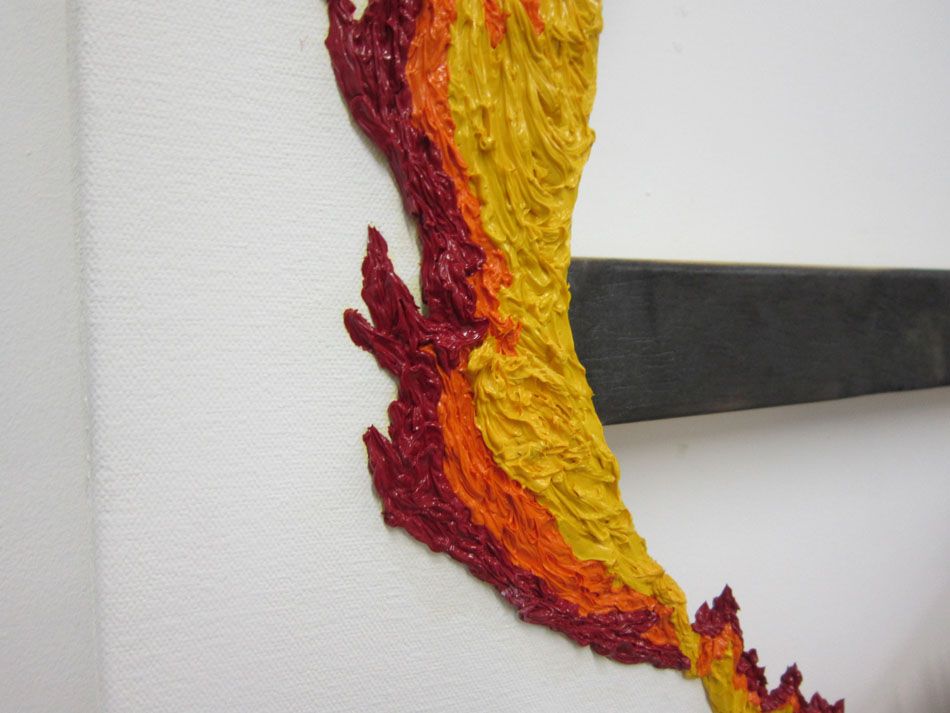 he is great and i am very happy to get to posthumously include him in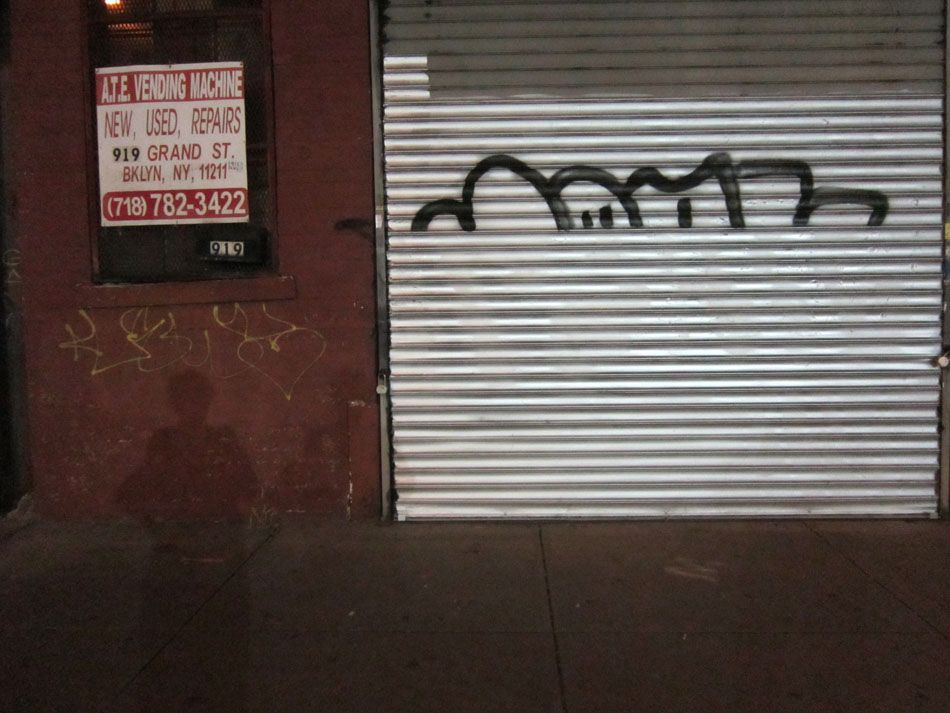 looks like LEWY had been out there as well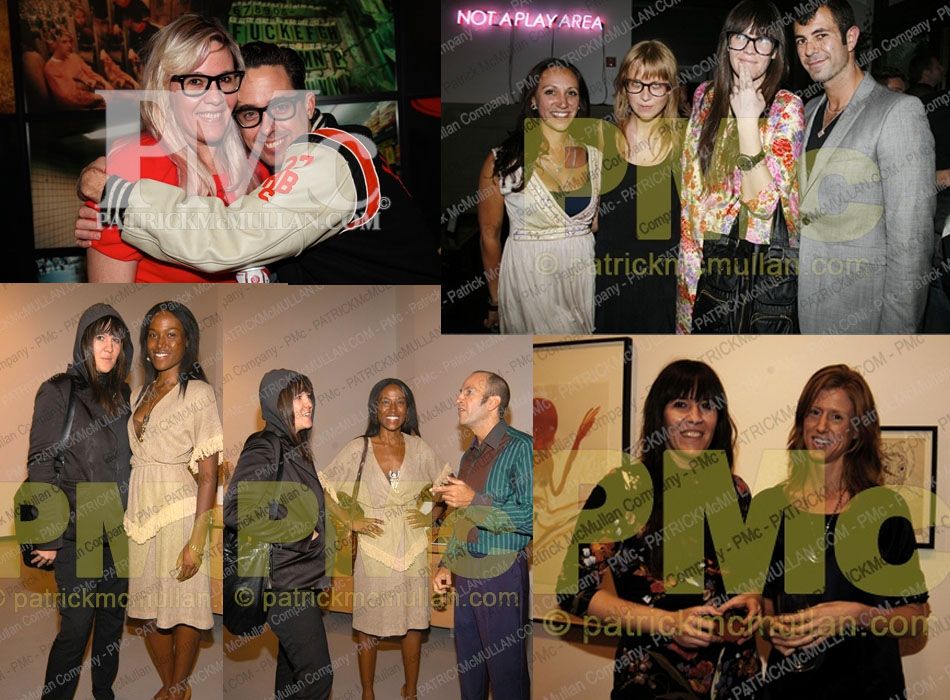 a PMC password allowed me to see all these old photos of me and it maybe also intensified this feeling of the disparity of what people see and what is real
i wonder what all these happy party photos look like to someone somewhere else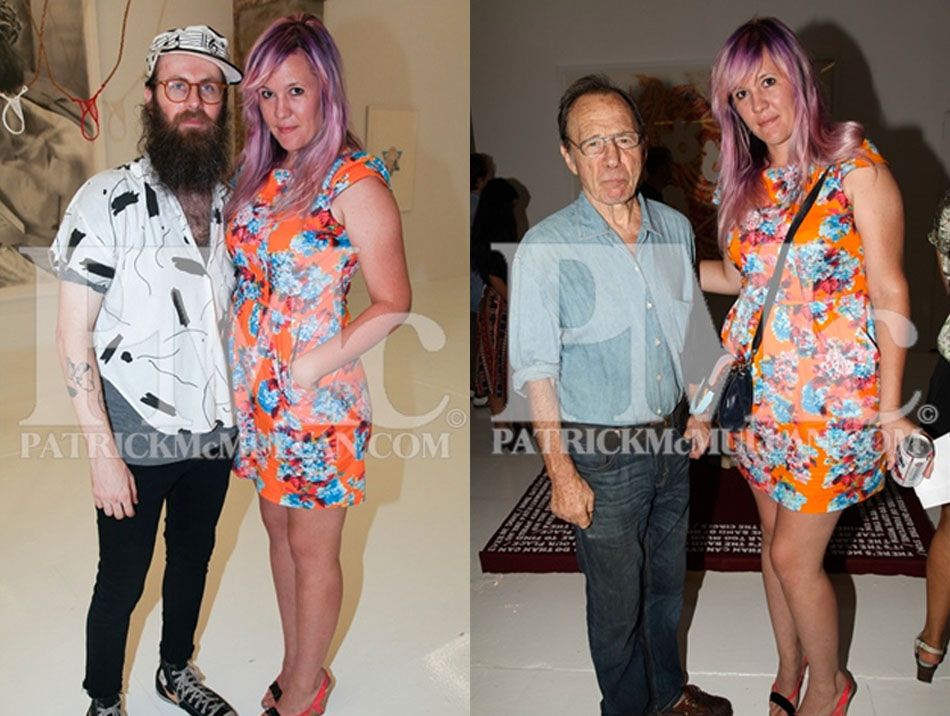 this is me just being happy at Erics opening
maybe worrying about making Anthony Haden Guest feel short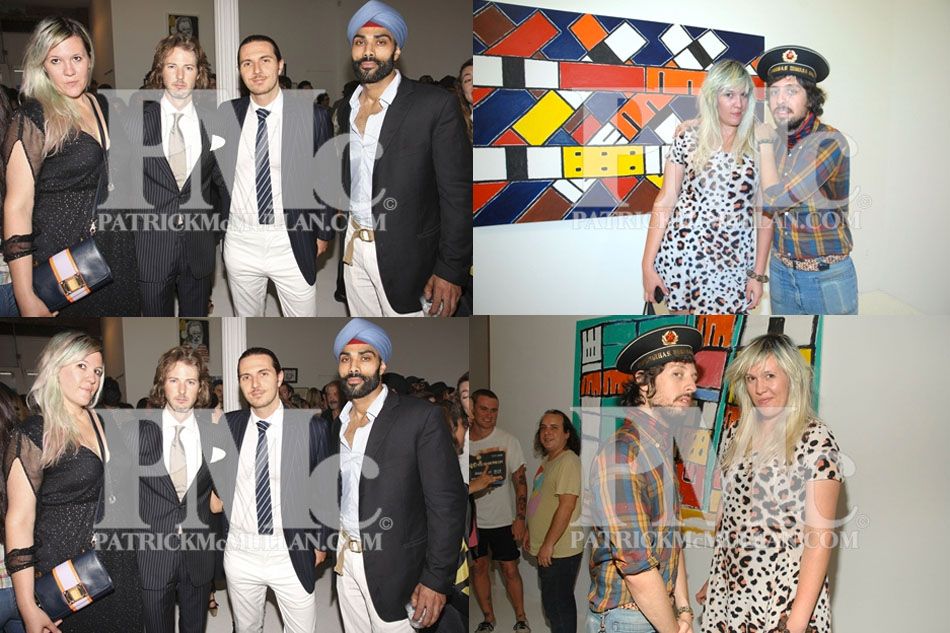 i have no idea who the people on the left are
but am actually in real life very close to adam on the right

when this photo was taken i remember worrying about the lady on the left, how she had already bought an eric yahnker work and should i try to push her to buy more, should i invite her to the dinner in hopes of pushing more on her
while Knight on the right is my long time real friend and has met my parents and gave me Amanda who is great and we both enjoy the fact that we look ridiculous together in pictures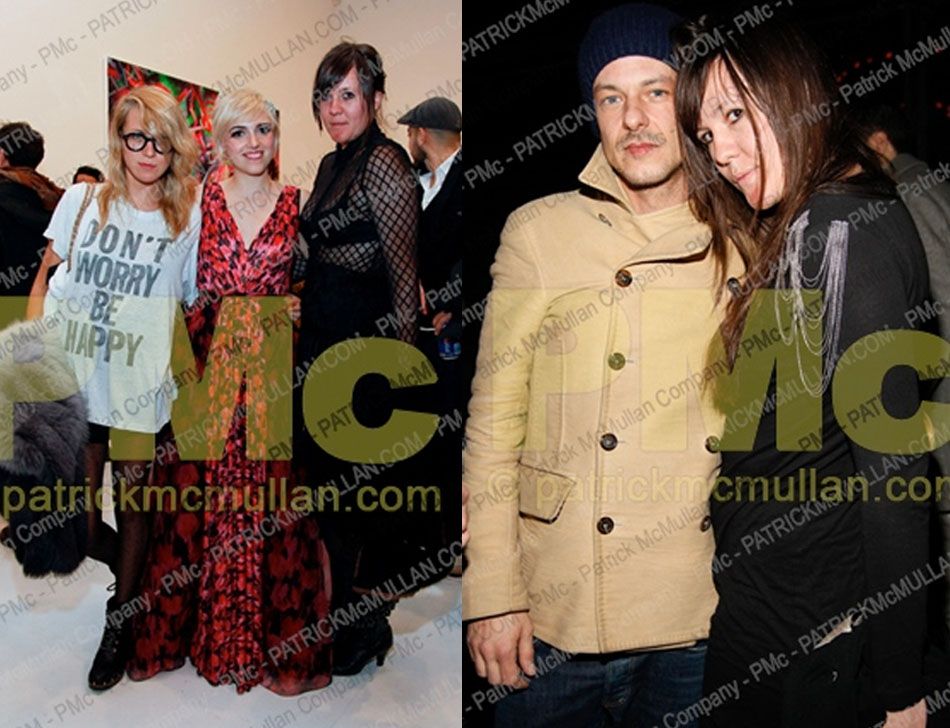 the left is a photo people use of me for articles about "the next deitch"
and i have a scab on my chin from making out with the night before a guy with a very stubbly face who i will never be able to name in public either and the right is alex who is super

this is obviously pure unadulterated fun and part of my plan of appearing naked in public as part of "demystification"

before this shoot we were at Peter Brant house in CT and jack had me take his photo with Naomi Campbell and i couldn't help but feel insecure about whether my having salem in miami helped them so much they didn't need or want me anymore, and after the photographer shooting jack with a million different people bumping me out of the shot, they finally took one of me and i wasn't even pleased, because the being displeased shone such an ugly light on myself i wanted to puke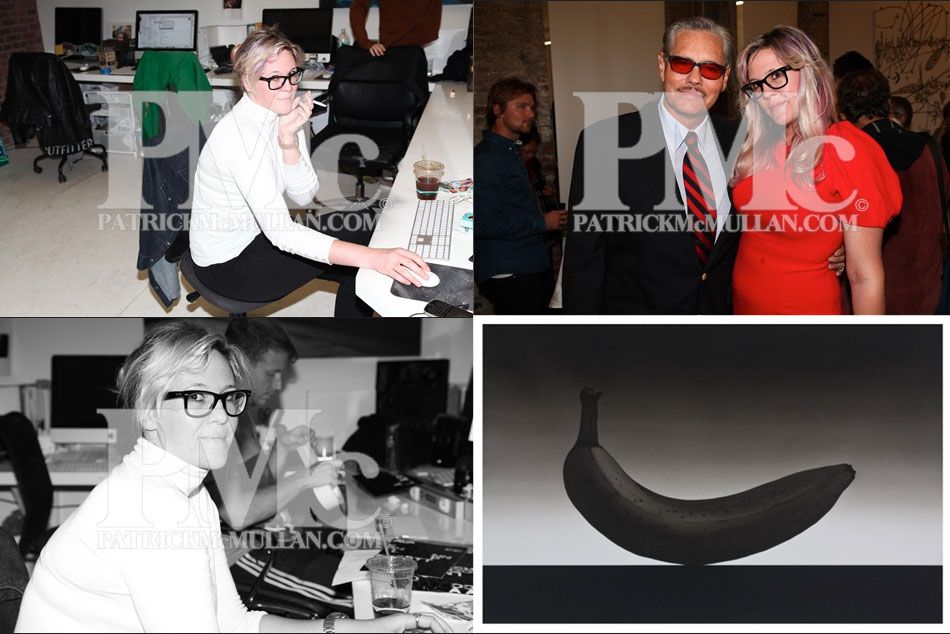 this is me before i put my dress on (on the left) and after in full "opening mode"
plus a banana by Evan Gruzis

this is someone shooting me unawares
as i worry about:
do i look ok
do i look professional
am i talking to the right people
did i snub anybody accidentally
did i explain the art well to the collectors
should i go bother the collectors a bit further in case that precipitates a sale
is it ok to stand a lone not talking to anyone for a sec
can i go hide downstairs or in the office a bit as my anxiety is literally making my knees buckle

oh and this lets see
patrick, who was great and then just collapsed in his lameness and unsophistication of feeling and understanding
aurel back when we matched better
twice
fab and i looking not so evenly groomed

genuine interest in JD and this photo, worrying whether Jeff on my right, my original and most supportive investor, would like Holton on my left, my most successful artist from our may show

near-fatal boyfriend on the left, nervous as all hell about my first ever art fair booth on my own without jeffrey on my right
i think i am actually wearing my dress BACKWARDS if that gives any indication as to my state of mind at the moment
OH AND dont say anything nice because it will just make me feel worse

ok i am sober and at work and everything is magically fine again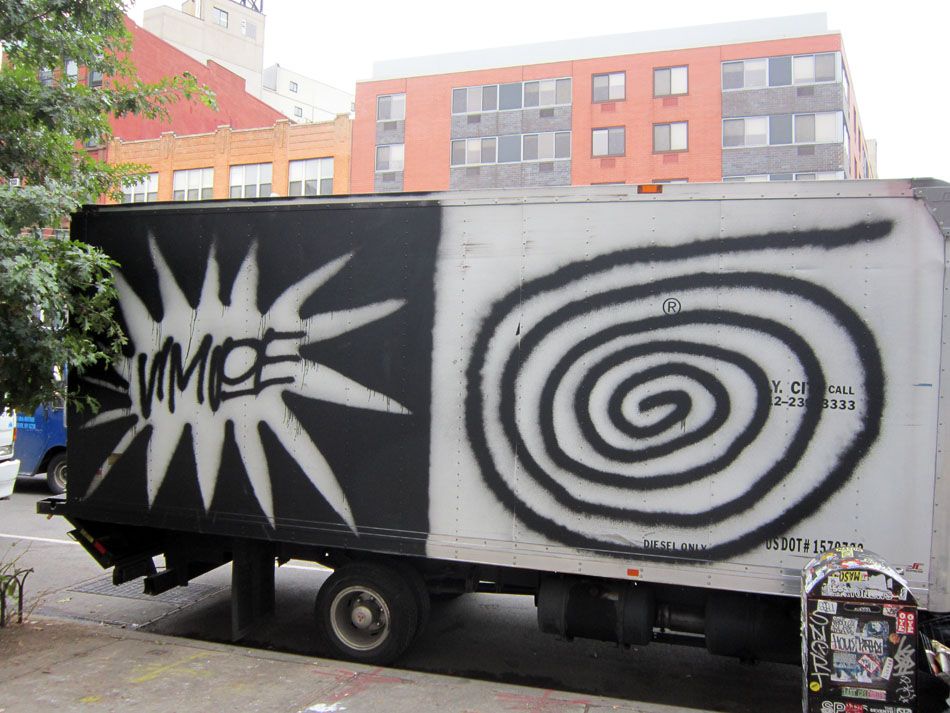 funny how alcohol is a depressant in many senses of the word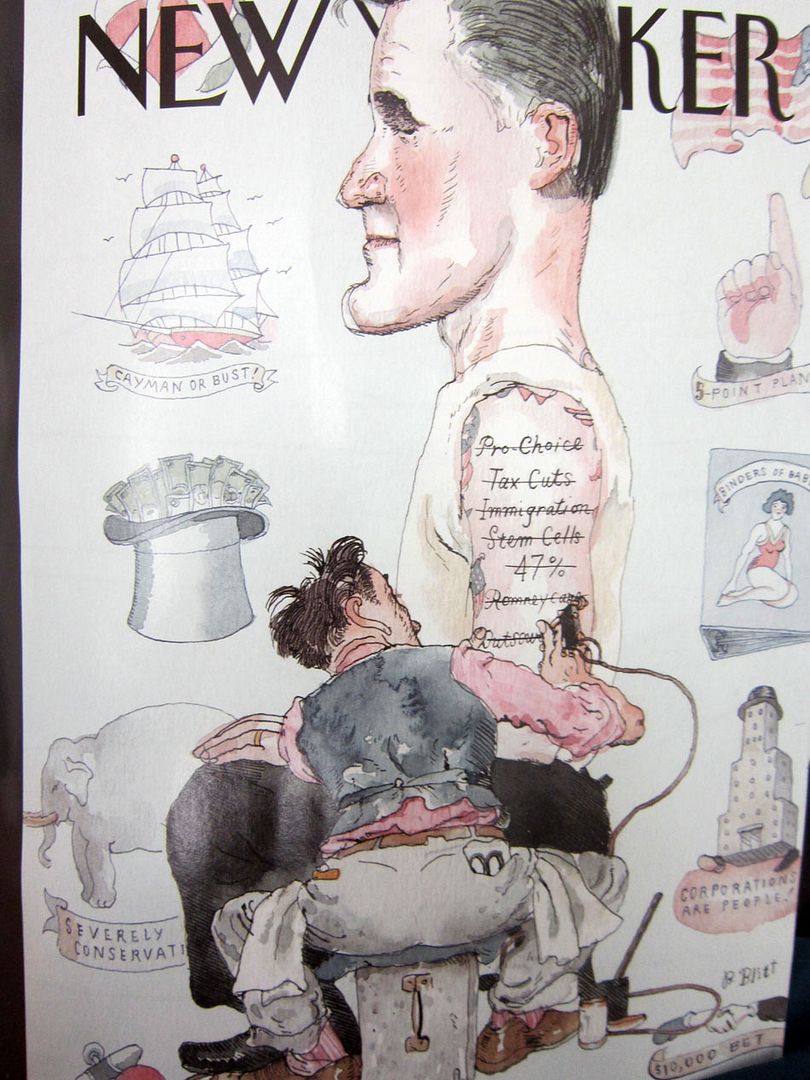 then this!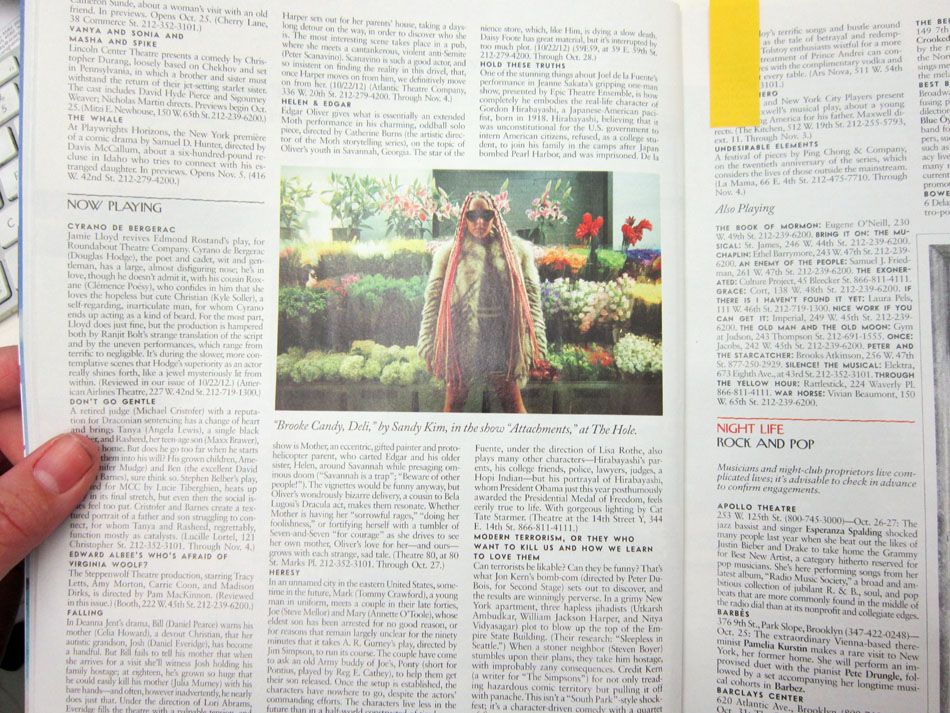 shoulda bought this yesteday it would have fixed me right up!

remember when Ryan McGinley did that Kunsthalle Wien project?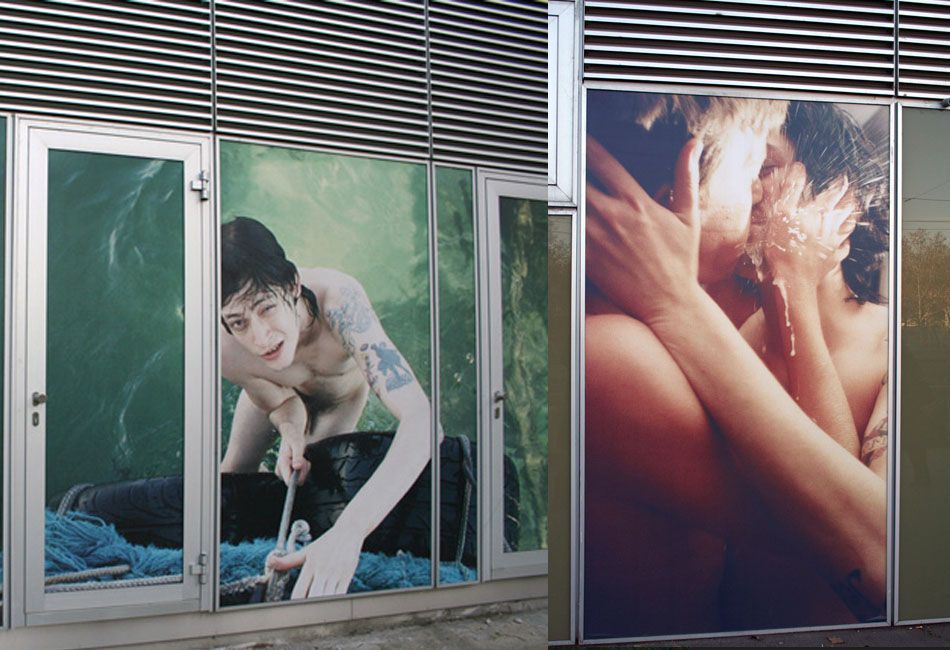 I wanna do this to the building across the street with Sandy Kim! Woo!
Jules de Balincourt opening tonight at Salon 94 and a KRINK release here at the shop (of special cans that let you make huge things like that VIZIE as he is only 6'3″ and that outline is like 9'6″) so more cheery arty photos tomorrow 🙂