no, i am not describing myself

i walked up to this dude and was like where did you get this weird aurel jacket and he was like
who
and i was like
WHAT

dinner after fun PERFORMA thingie
Matthew's piece was unphotographable

this awesome fellow was in it tho

essentially it was this pitch black audio visual composition that was like 40 minutes of loud droning sound and a video through like a wormhole
it was meant to induce a shamanic state of mind
and induce half the audience to leave halfway 🙂

no not really though many of them did.
if you gave yourself up to it and let it work on you the effects were intense

and you were rewarded at the end as the lights went up a bit and there was Cello and Dancer guy and Laura singing opera

this is the terrified face of a lady who does not sing karaoke

this guy is partying

wow these colors are awesome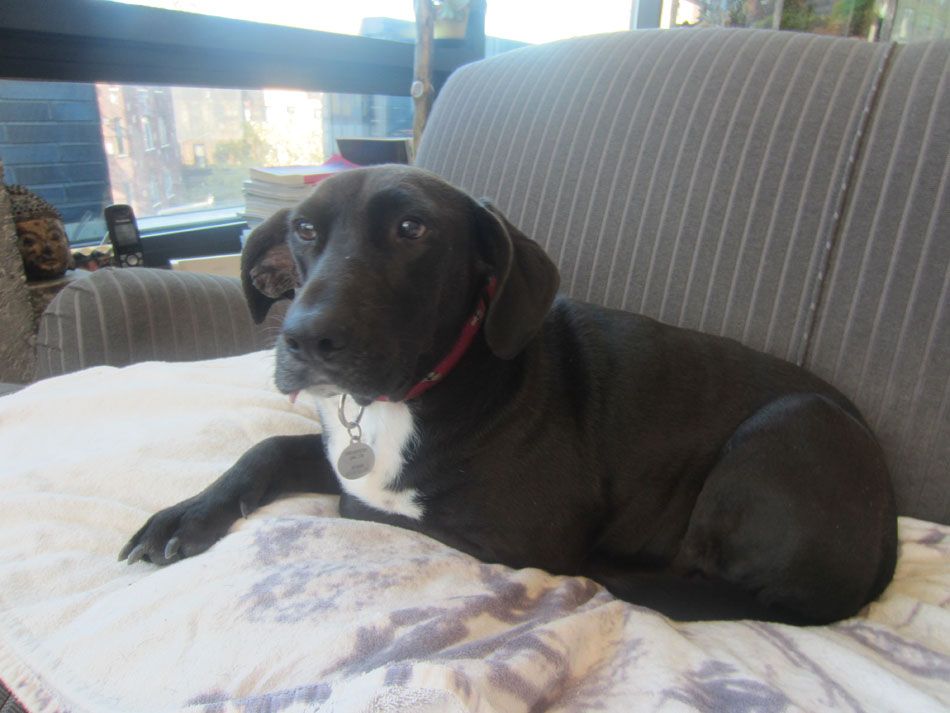 we stayed out until 4 something
drinking tequila and acting silly
"we became overserved"

i had a fantastic time

is this donoghue and hurricane?

a few fall days left!

let's look at it closer

let's grab it

let's sniff it

let's peer at it through plexiglas

let's look for an opening

let's….?
refract it through a series of plexi planes, various textures colors and new materials
let's vivisect and splay it!

let's say hi to andrea who worked on this David Altmejd show for Peter Brant polo house place

wearing BLAND

mirror art is always very popular with vain people

which is to say mirror art is always very popular with art collectors

i really like altmejd works

i like matthew photos better than my photos so i handed him my camera

i like the sorta assyrian relief met museum scale and the megaplinths

i like the word MEGAFAUNA

i love the word MEGADONKEY

did you know that MEGAFAUNA are "K-strategists"

many were wiped out during the Wurm Glaciation

did you know Australia used to have huge MARSUPIAL LIONS

did you know the Steller's Sea Cow was exterminated by humans within 27 years of its discovery???

did you know there once were MEGASLOTH that were the size of elephants?
(and very slow)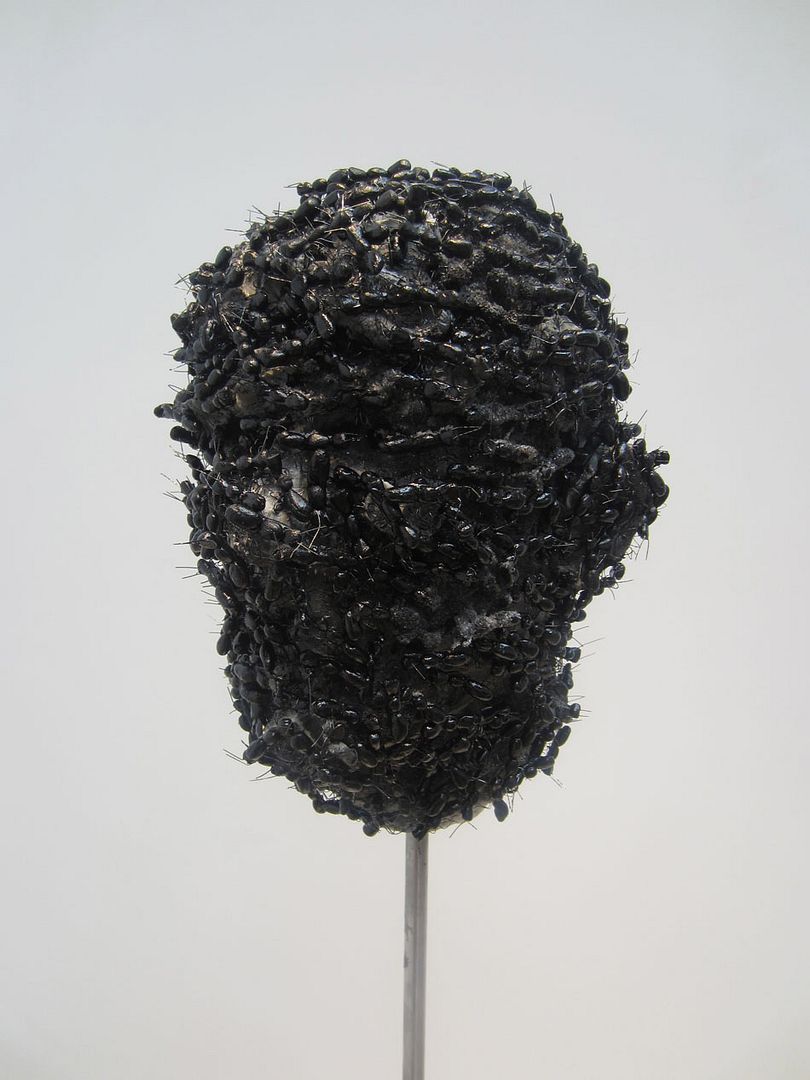 i have seen (and photographed for blog) the largest living rodents, Capybara, when i was in peru
but did you know their ancestors once weighed up to one ton?
ONE TON RAT

did you know that in googling all this i came across the word "odd-toed undulate"

oh and it appears that one 8.2foot "terror birds" once walked around north america

there is also a thing for nightmares later called a MEGASCORPION it was a few feet taller than you are

hmmm

abyssian gigantism
monotremes as big as sheeps
i am only doing all this silly because it seems like david is into it, no?

i don't like when the works border on kitsch tho. or maybe that is the wrong word
or maybe it is spelled wrong

ok camera back to me

why isn't the Frieze tent like this tent

stacy engman looking awesome

marilyn minter showing off her ink
engagement and wedding ring!

nature showing off its wonders!

monk by the reservoir?

patrik scampering across the road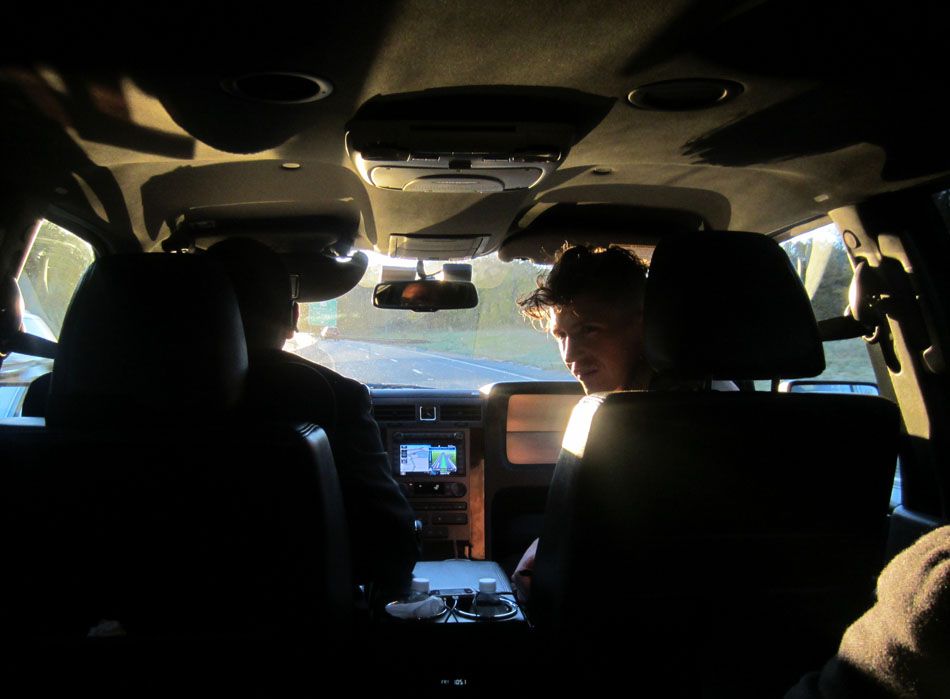 i love when digital cameras cant process visual info right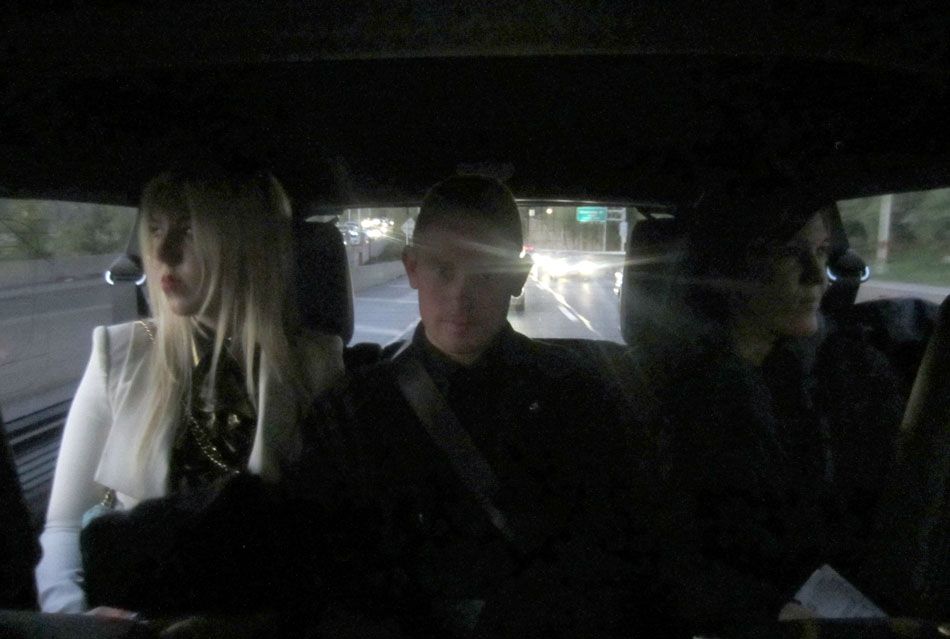 🙂

and matthew is asleep
why do i find it rewarding that we succeeded in exhausting him?
can we keep him in nyc forever please?? we promise to feed him and walk him

my hair is these colors
i am going to may's house
how's the above for same day reportage???