i like that whenever i write "curating" spellcheck asks if i mean "crating"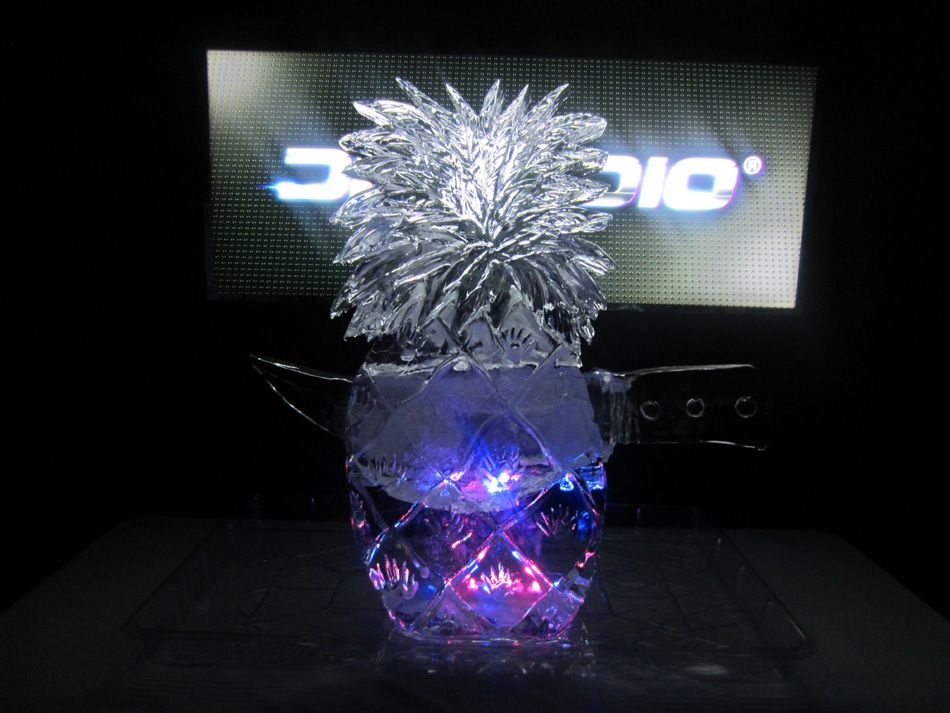 this post has two fun events, two photographers, and at least a little bit of art i promise

BLORP today was the last day of Evan Gruzis' exhibition and a few hours after the show closed Jorge had everything magically off the walls and packed and labeled, WOW

it's 1AM and i just finished two 3000 word articles and the gallery is empty!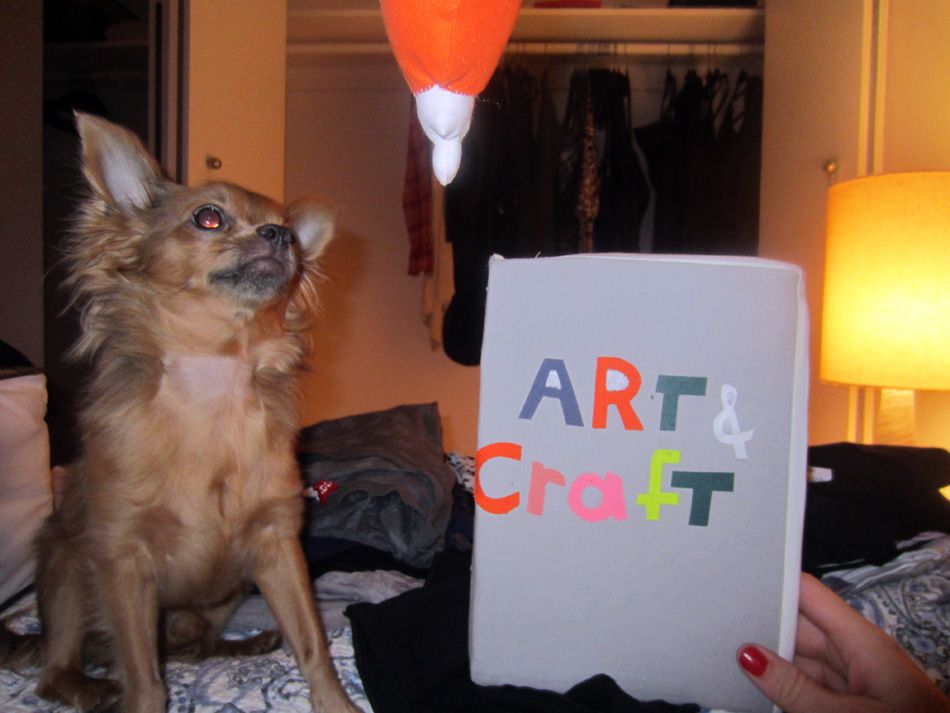 i am really impressed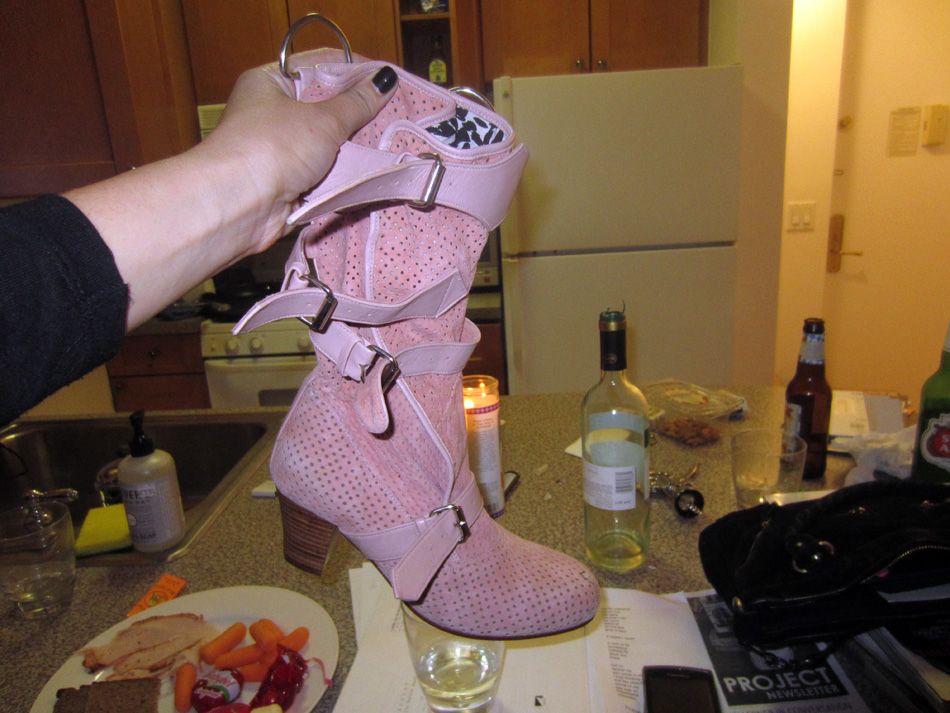 ha ha look at these crazy boots she owns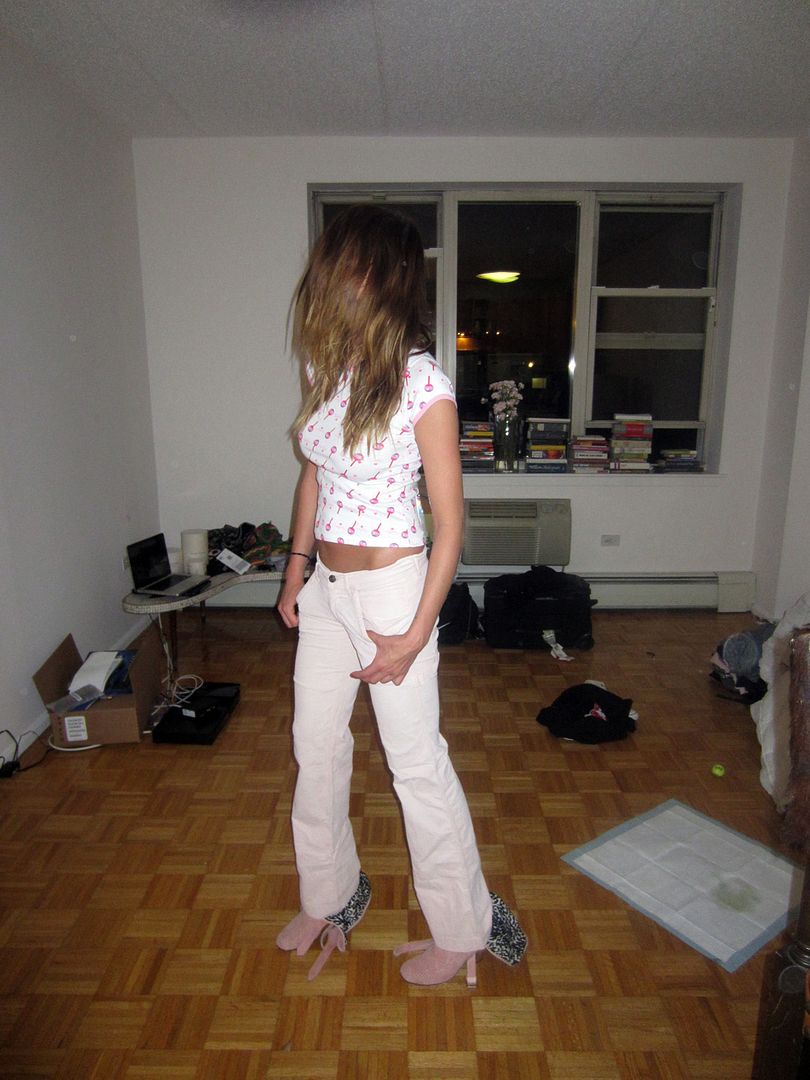 they go with her new look
cargo cords and baby tee
(we were stoned)

the only time i like this thing is when it rains and you can see Kenny underneath 🙂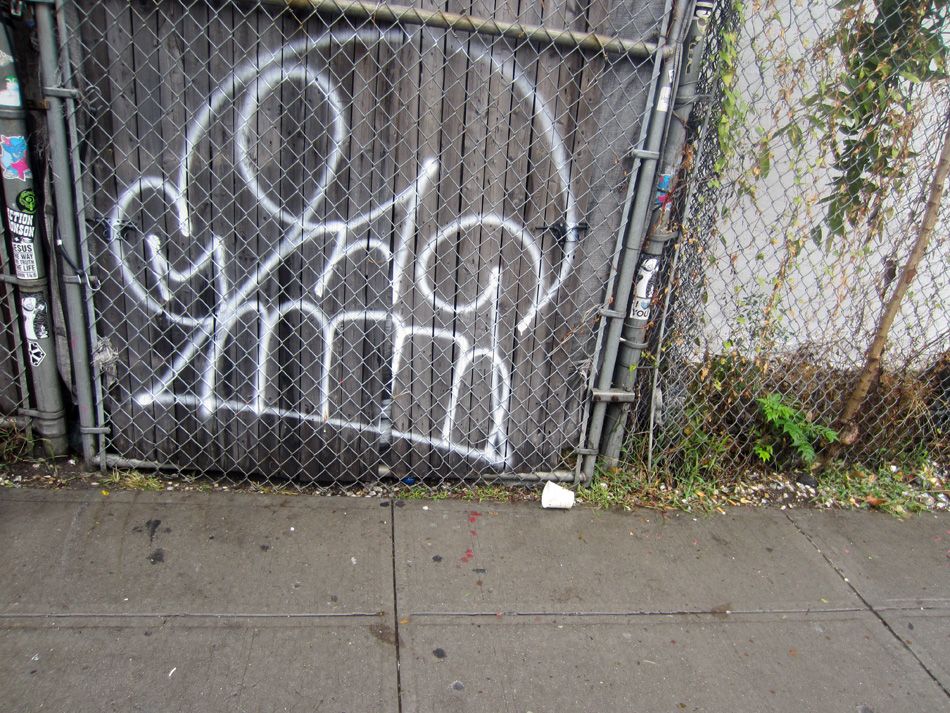 has it been raining a lot? i have been sitting at my computer for what feels like five days straight and dont know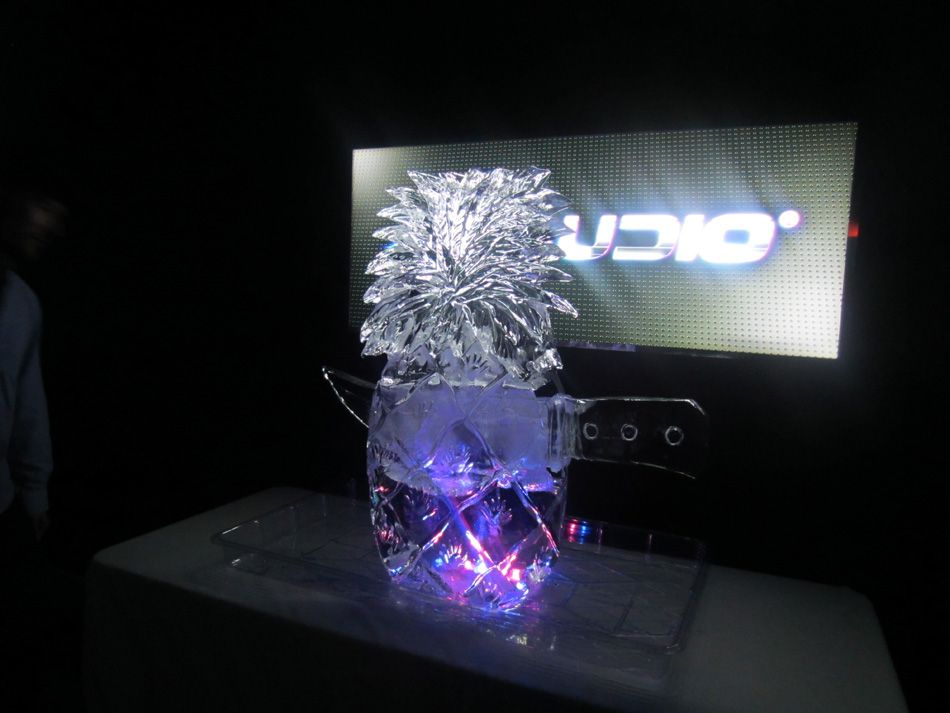 back to this thing!
Evan made this for our True Religion dinner they threw to celebrate him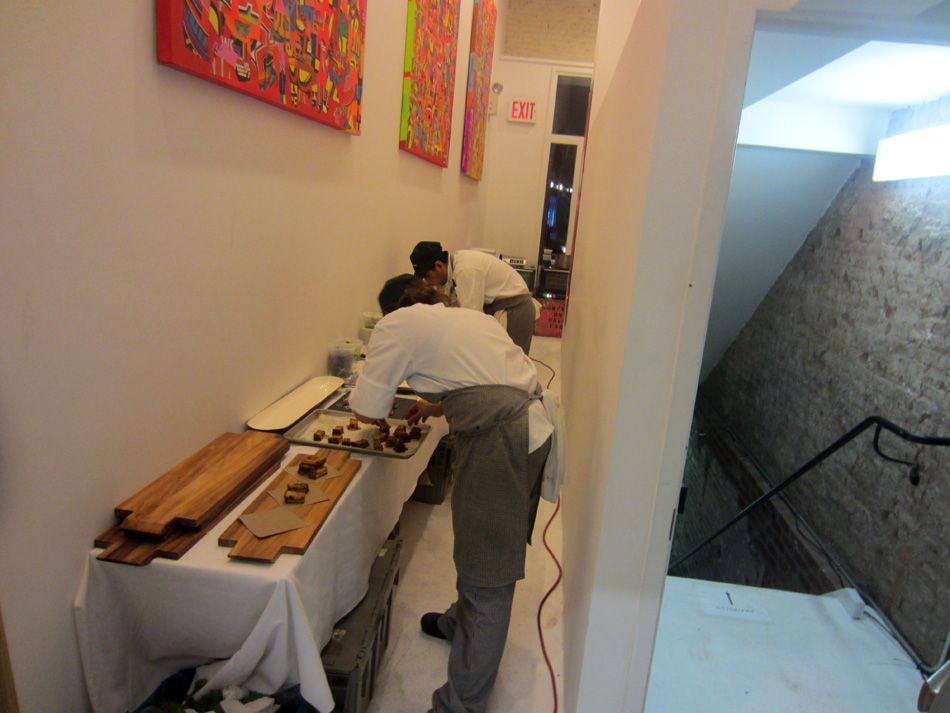 Fat Radish chefs in Skinny Hallway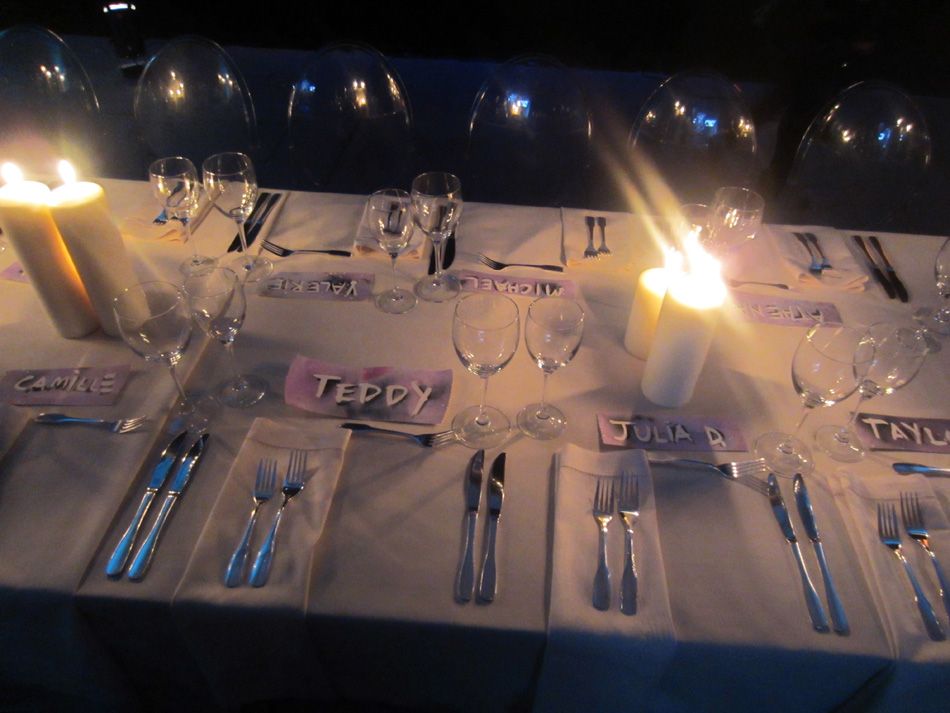 yay fancy!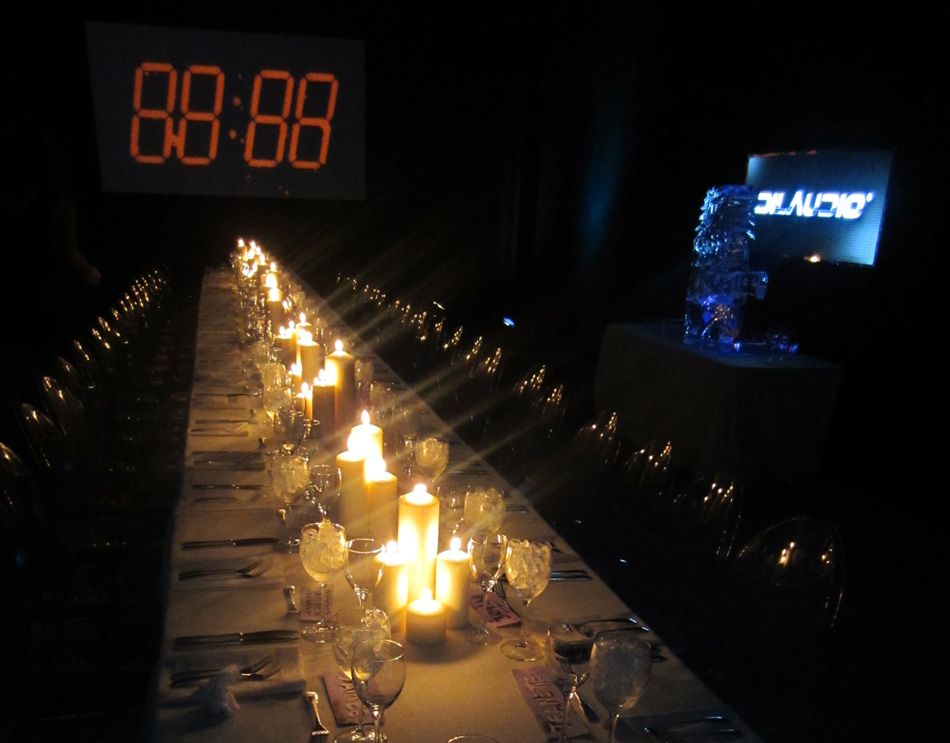 yay!!!!
true religion showing HOLE how to throw it fancy

totalyl into it

i love fat radish food but i must say i think all dishes have hidden beets….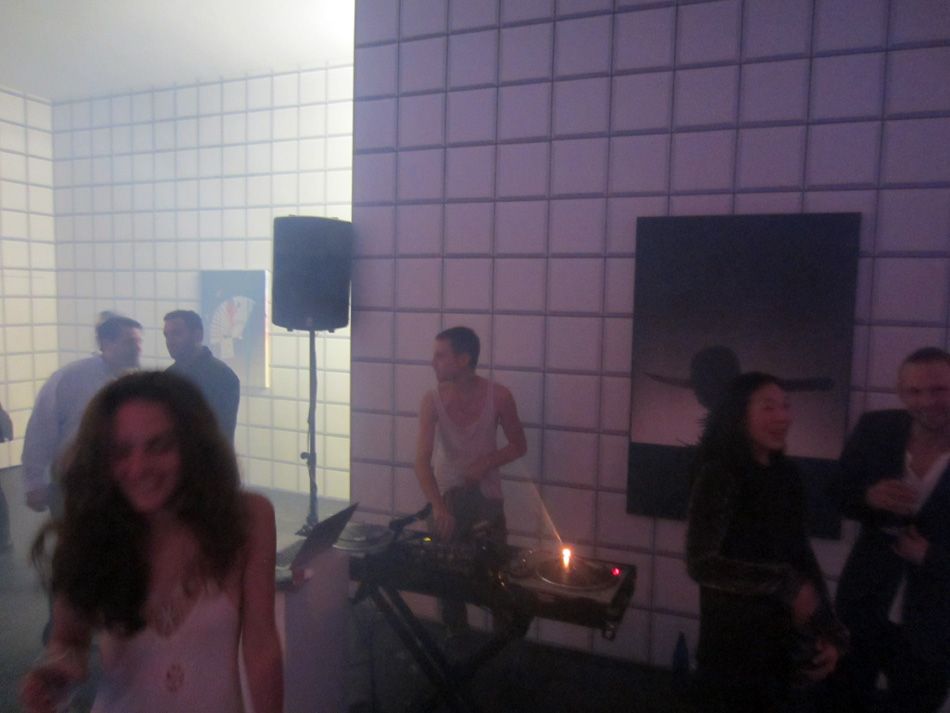 john got excited to play music so jon got excited to find our basement fog machines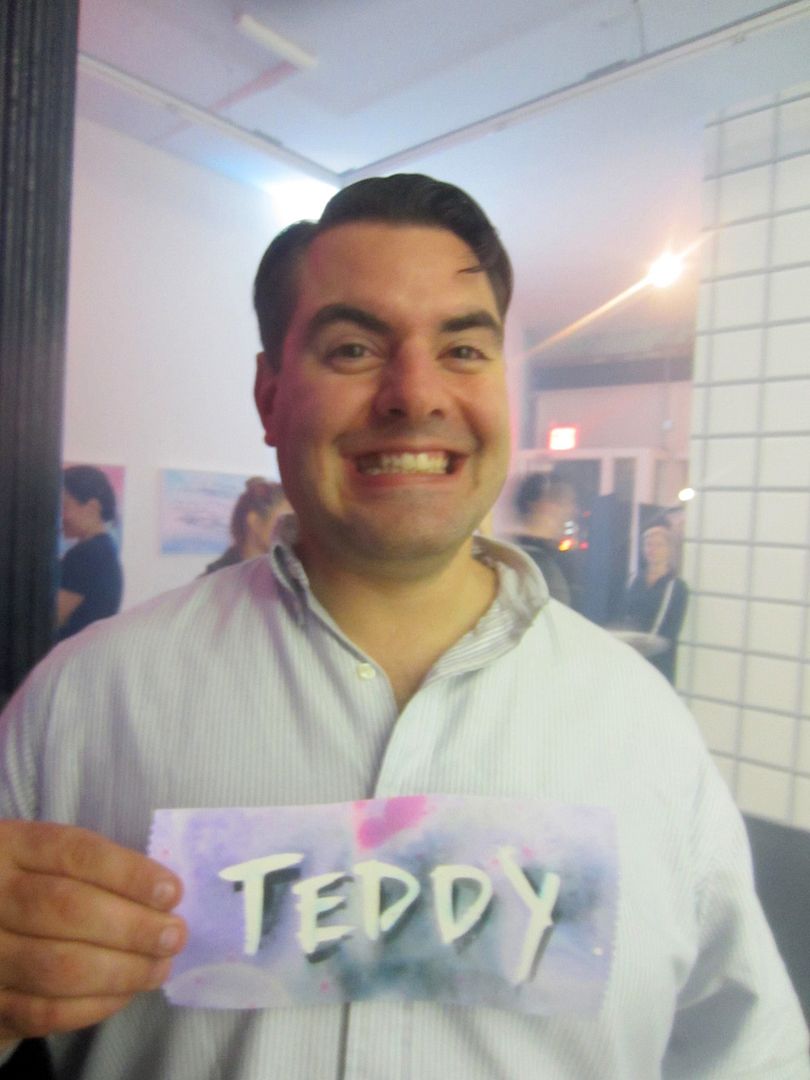 teddy, well, he's just excited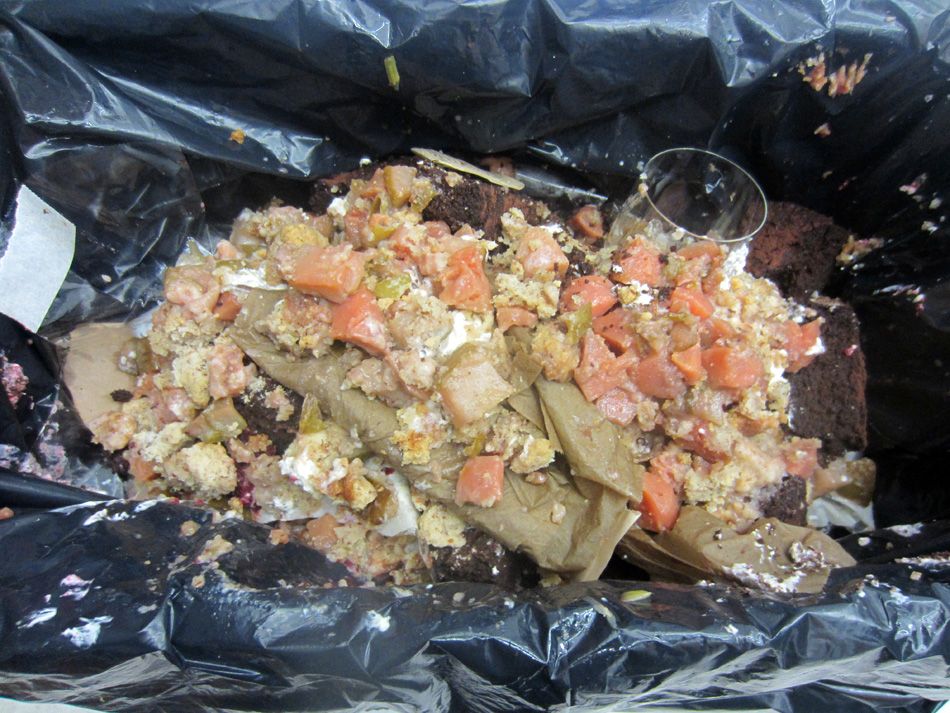 am i psychologically disturbed because i think it is poignant that all fancy dinners just end up like this?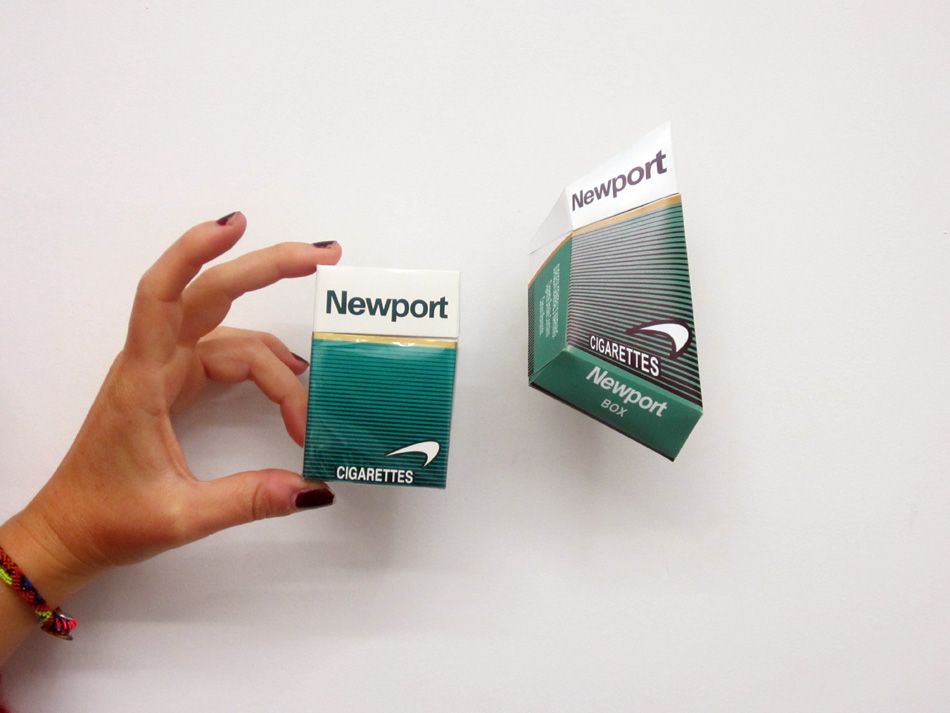 no im ok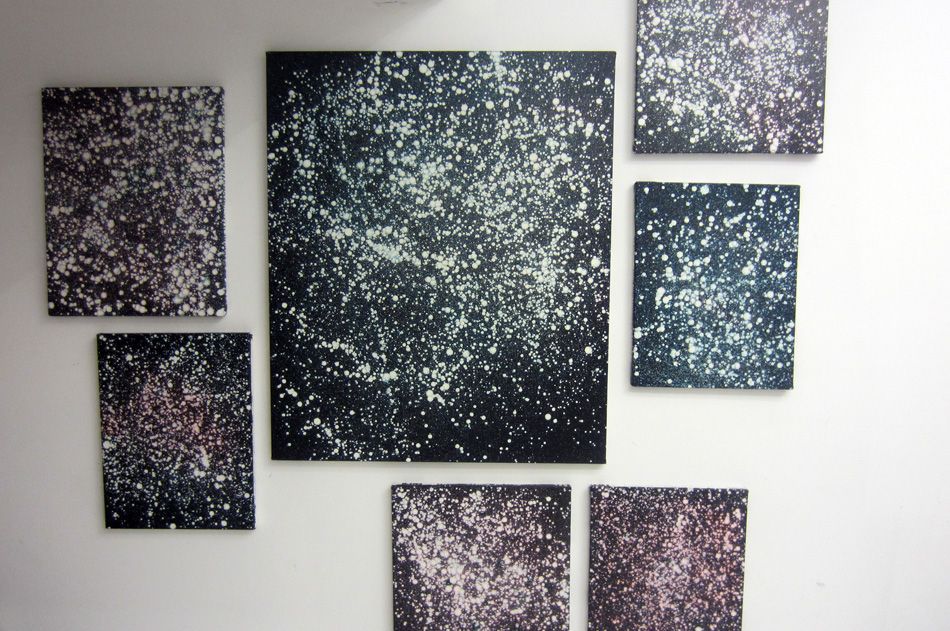 some new little galaxies on the wall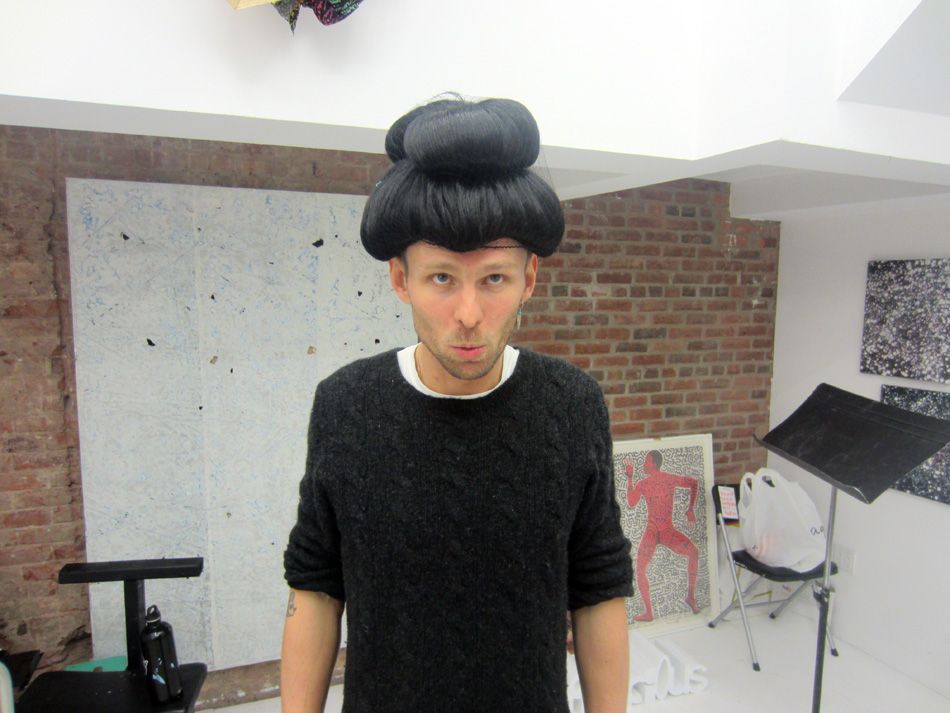 now that show is over we all get to try on fun geisha wig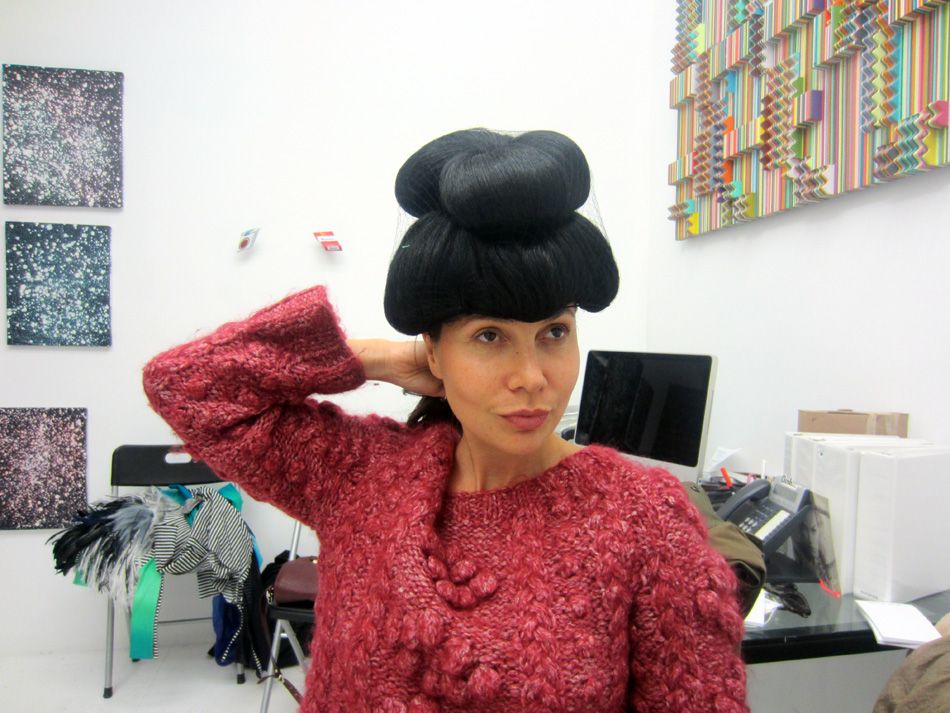 ha!

fabiola got some sexy shoes at INA and got me the funnest big silk dress and cashmere glove thingies!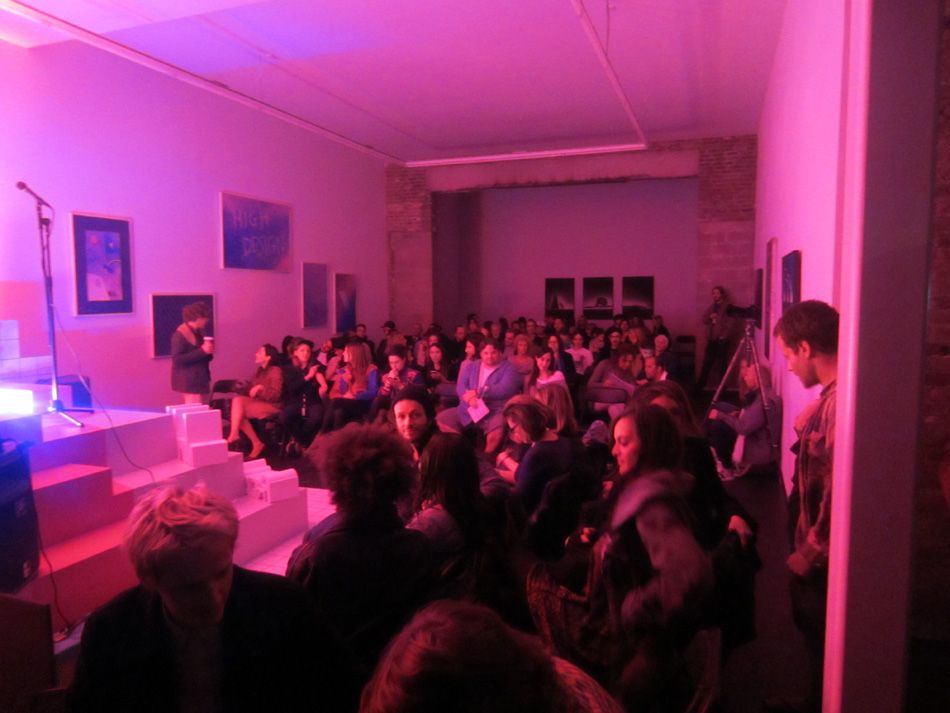 so i had nice outfit for our big poetry night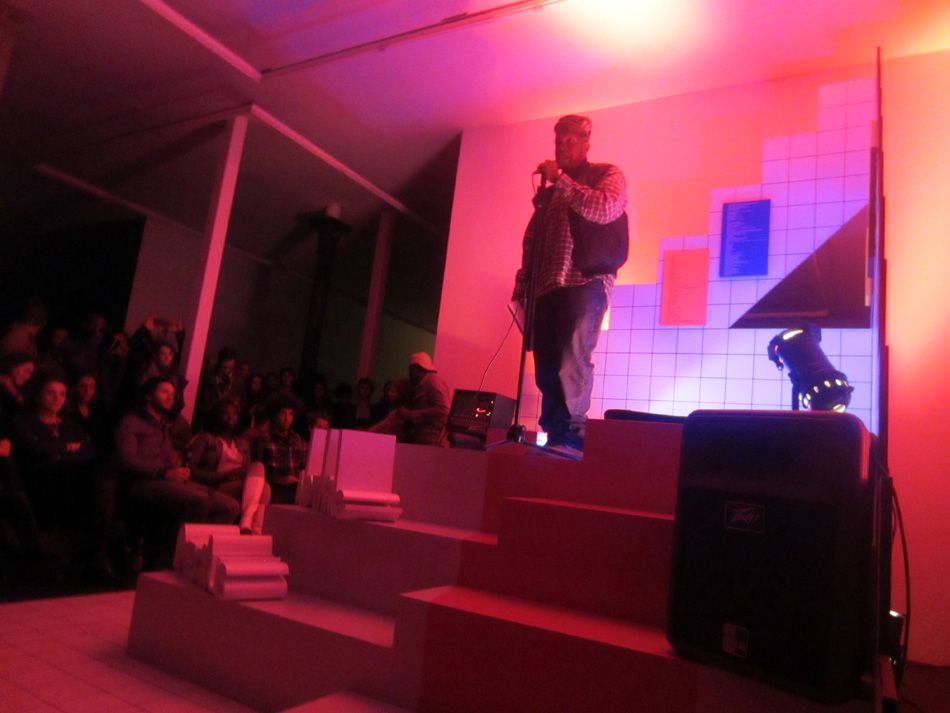 was it last night?? my brain hurts
this is Jeru the Damaga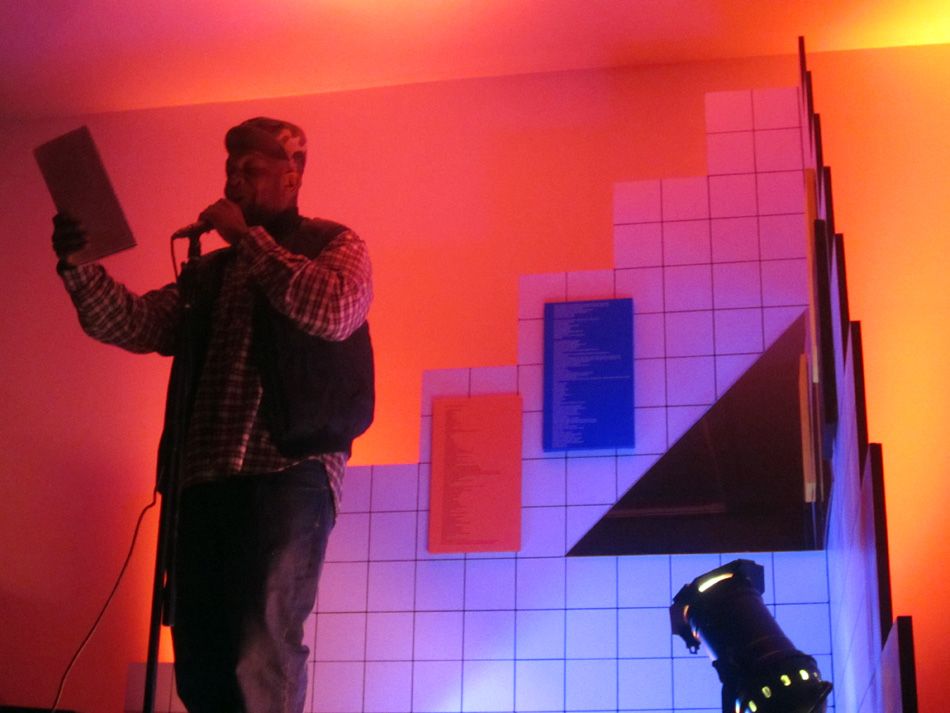 did i spell that right?
if not i am EXTRA embarrassed

look its lance!

look poetry faces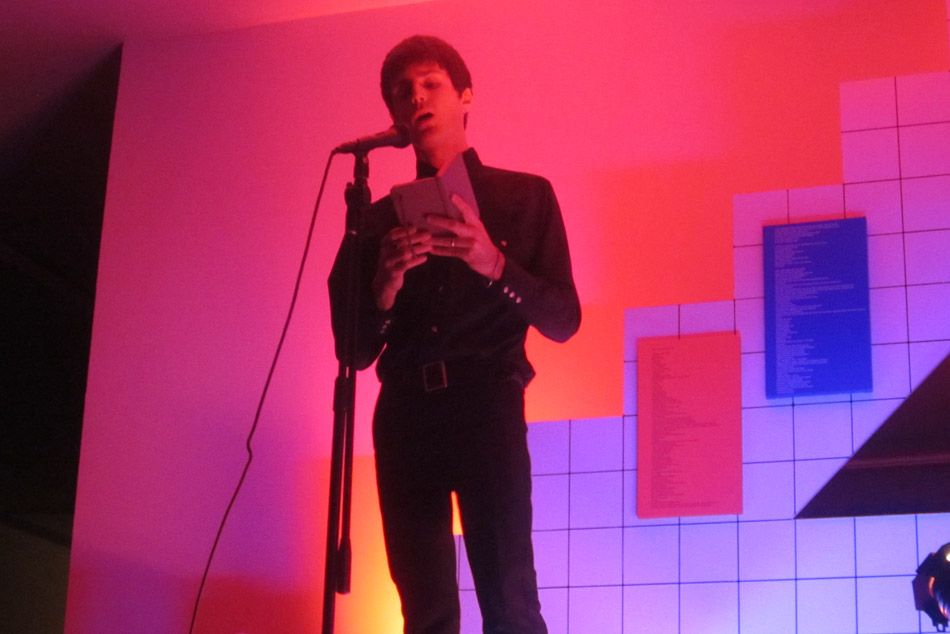 look its Pablo Lopez!
you dont remember because it was before i kept blog but Pablo was my roomate back in like 2003 with his then boyfriend named Nono, best name ever, and i think Dylan Walker was around then too?
wow awesome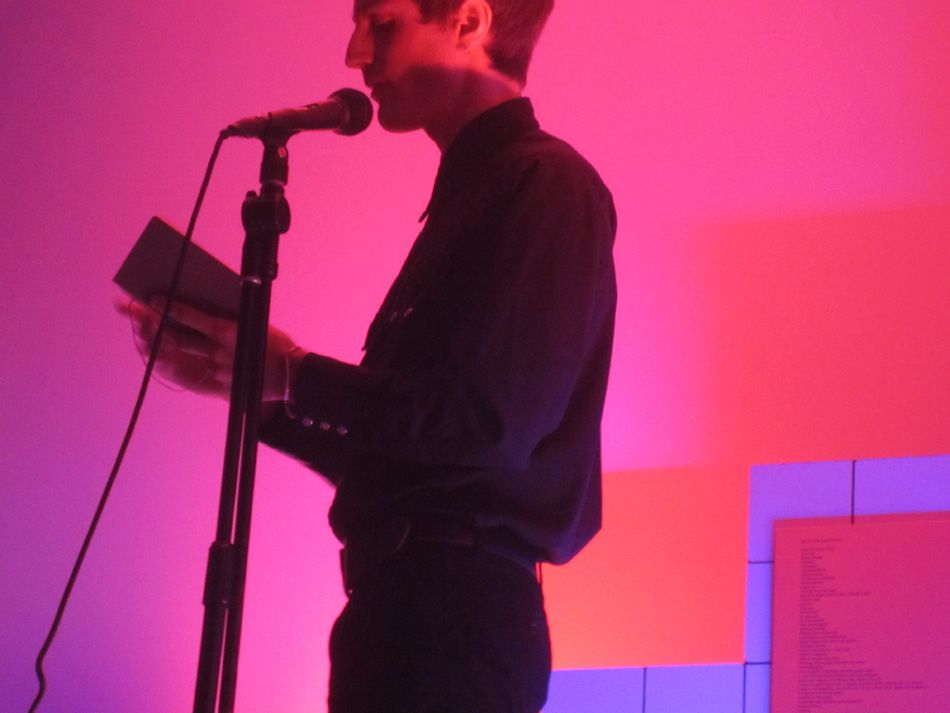 Pablo looks like he is from another decade, huh?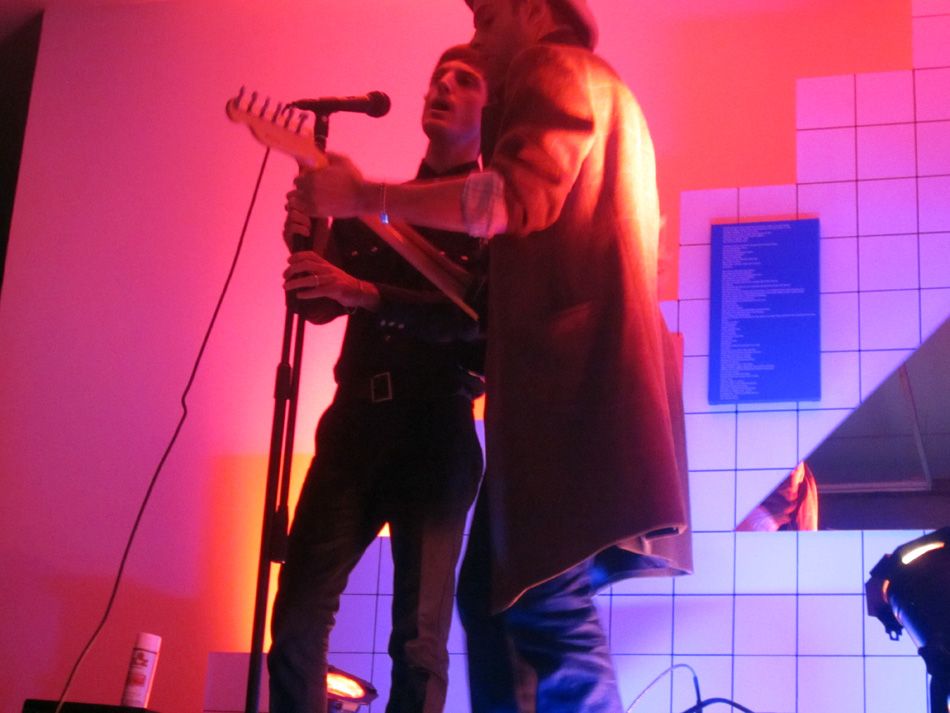 one poem was a song and it was good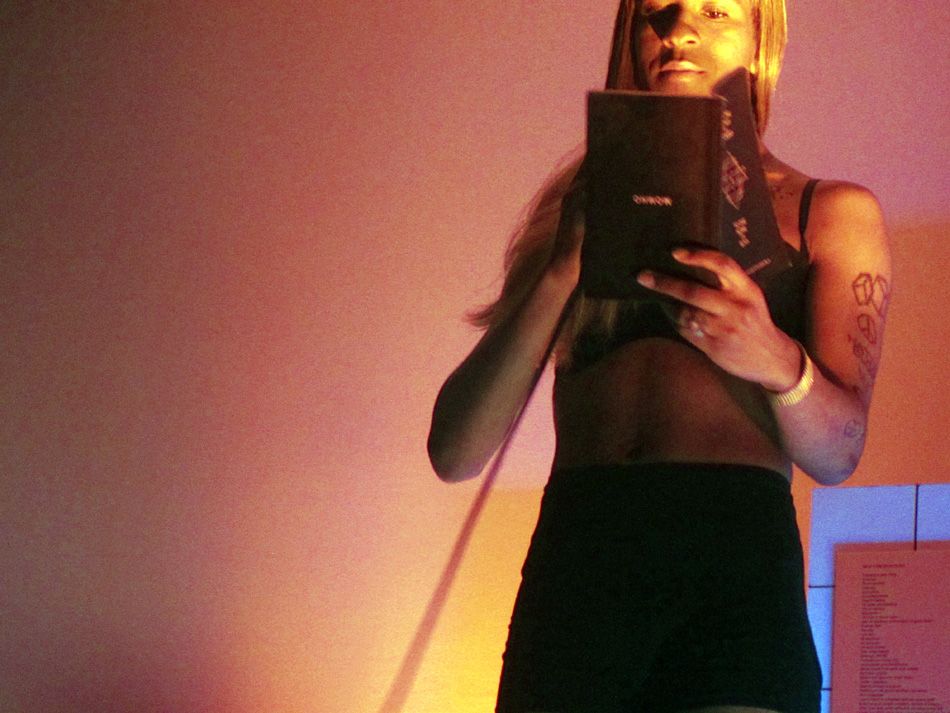 Mikey David Quattlebaum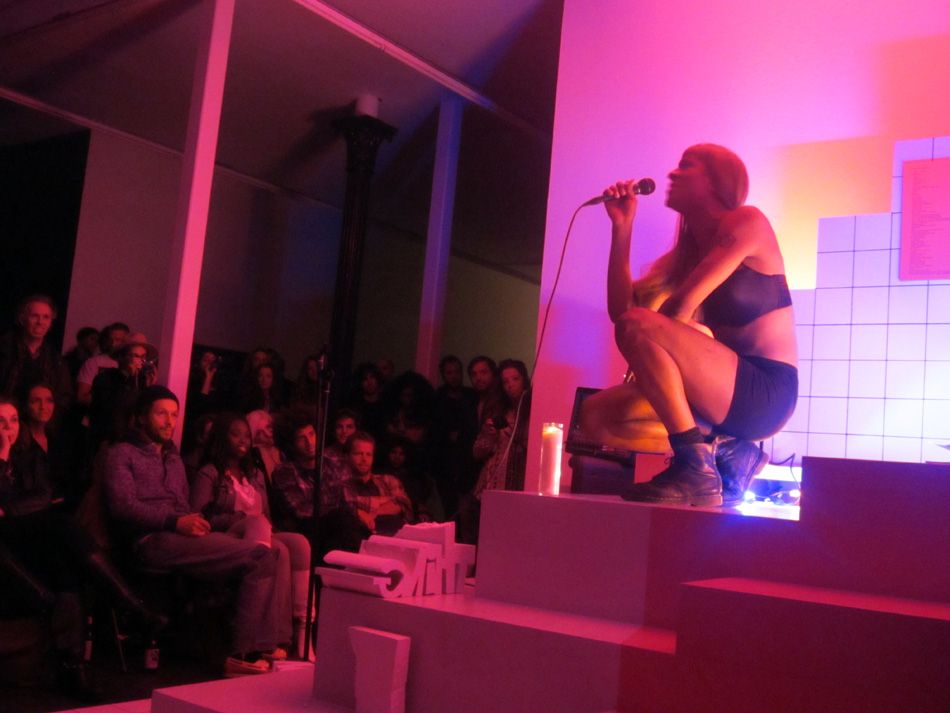 i remember when mikey first came to new york he and i had a long kinda jittery conversation about "putting yourself out there" and "contributing to the downtown community" and it is such a thrill to see him doing it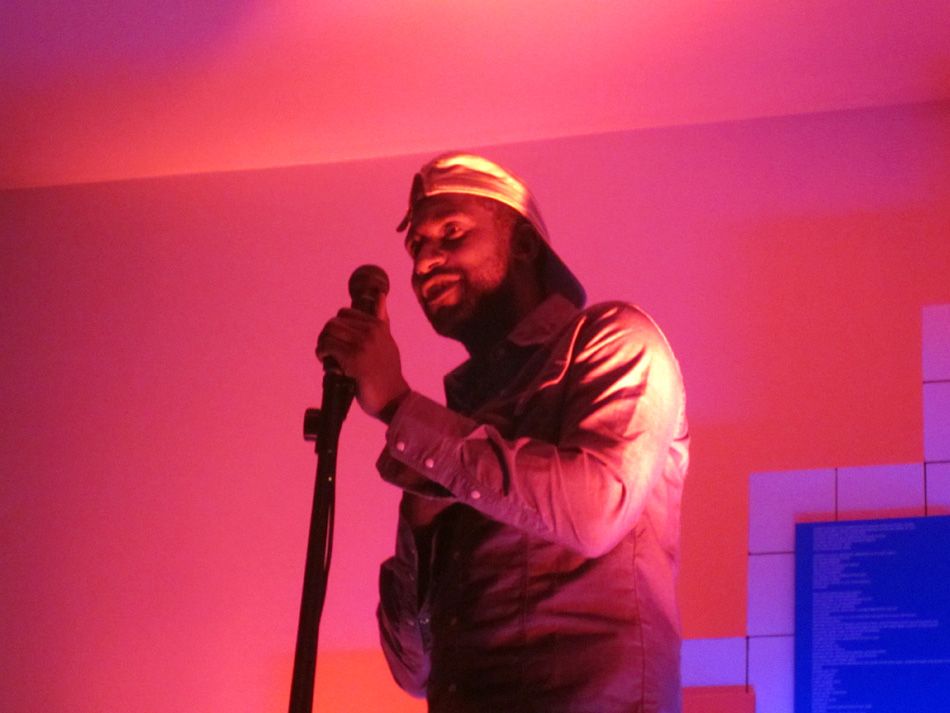 the Hole's own Derrick Harden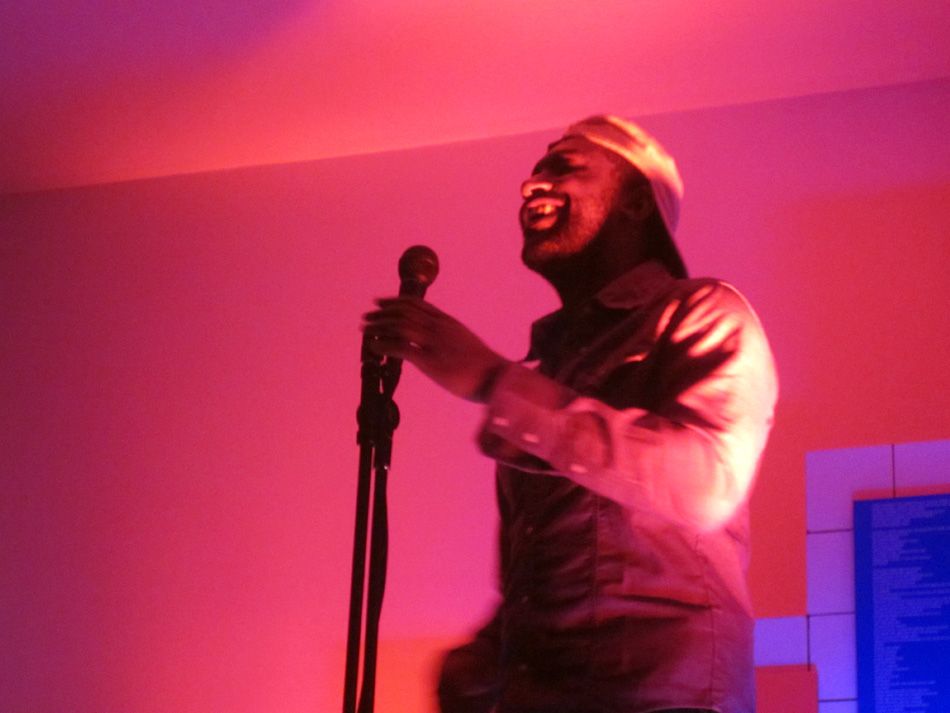 i like that he couldnt quite remember his poem
it took some of the fussy seriousness out of things
poems can make me nervous
and embarrassed
im sure you feel that way too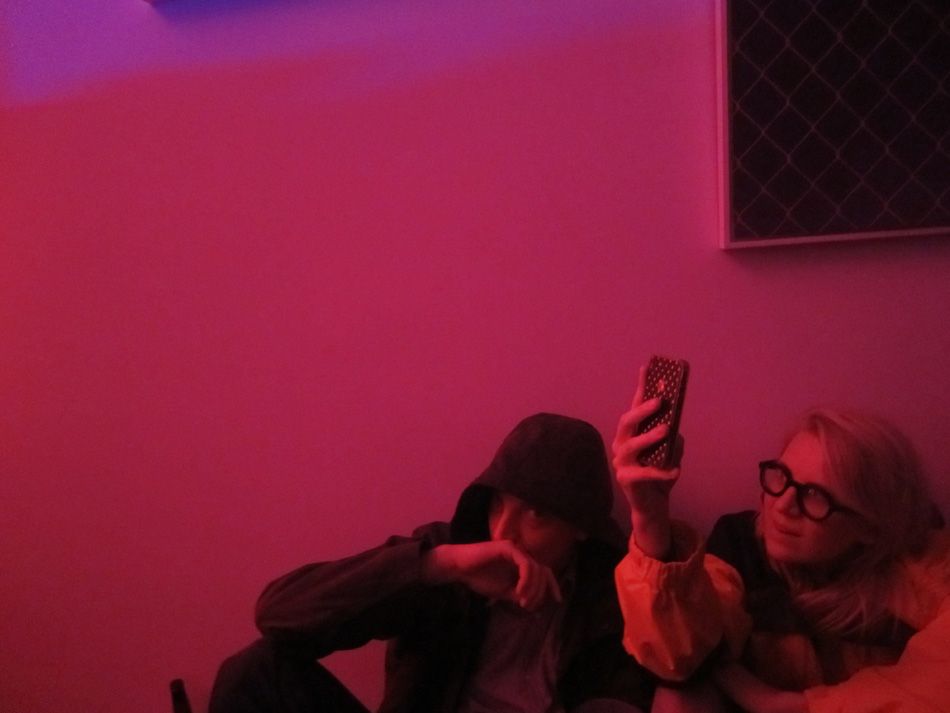 tim was so embarrassed by poetry he put his hood on and then after a while just had to leave
ha ha tim!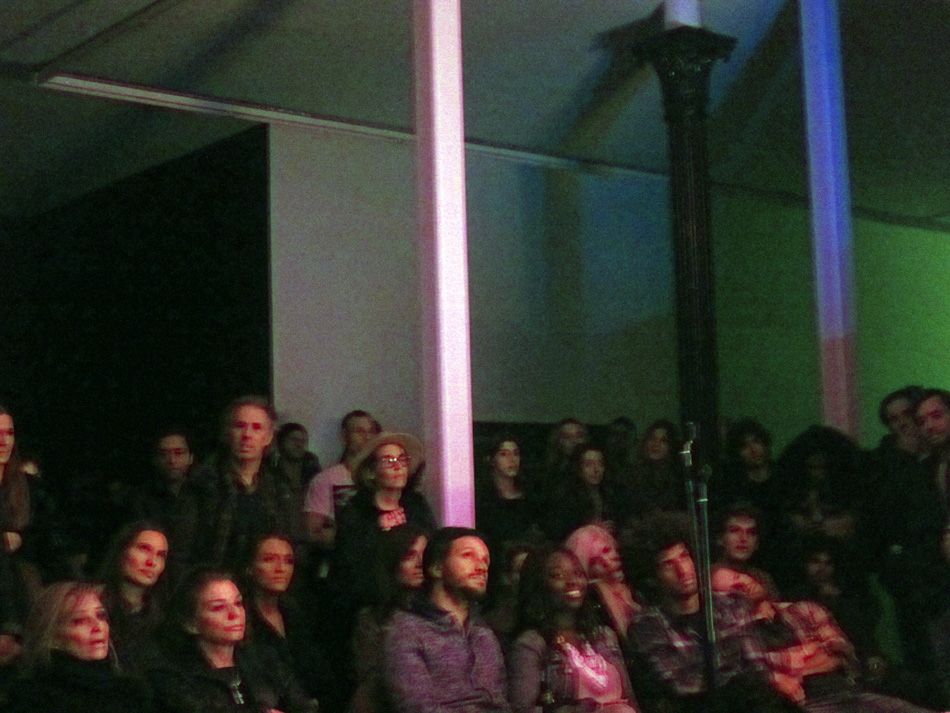 the place was packed
poetry!
who knew??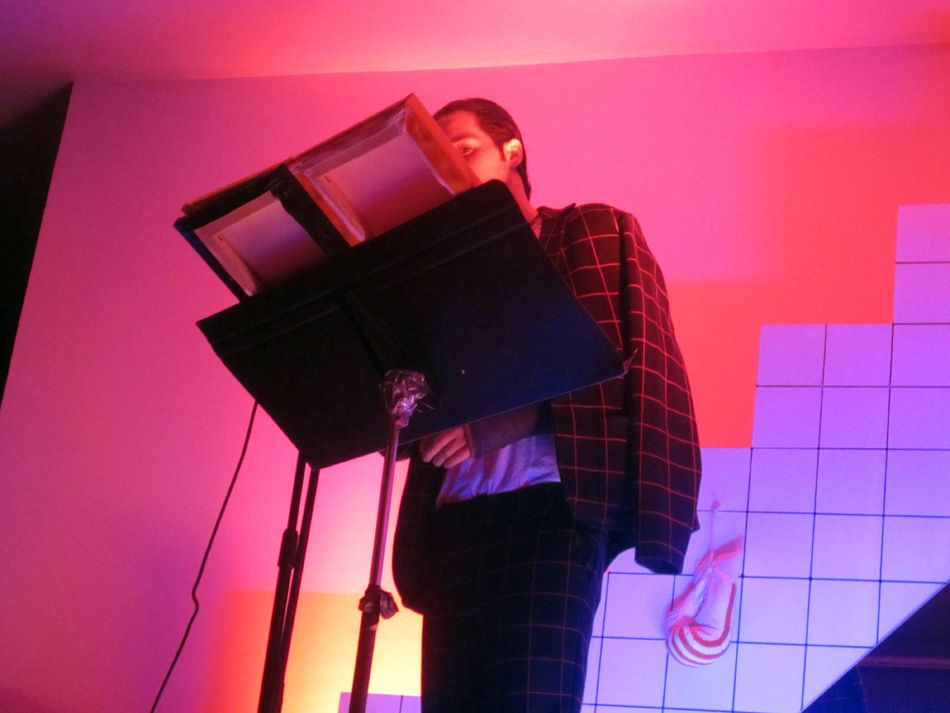 stefan knew
he organized the night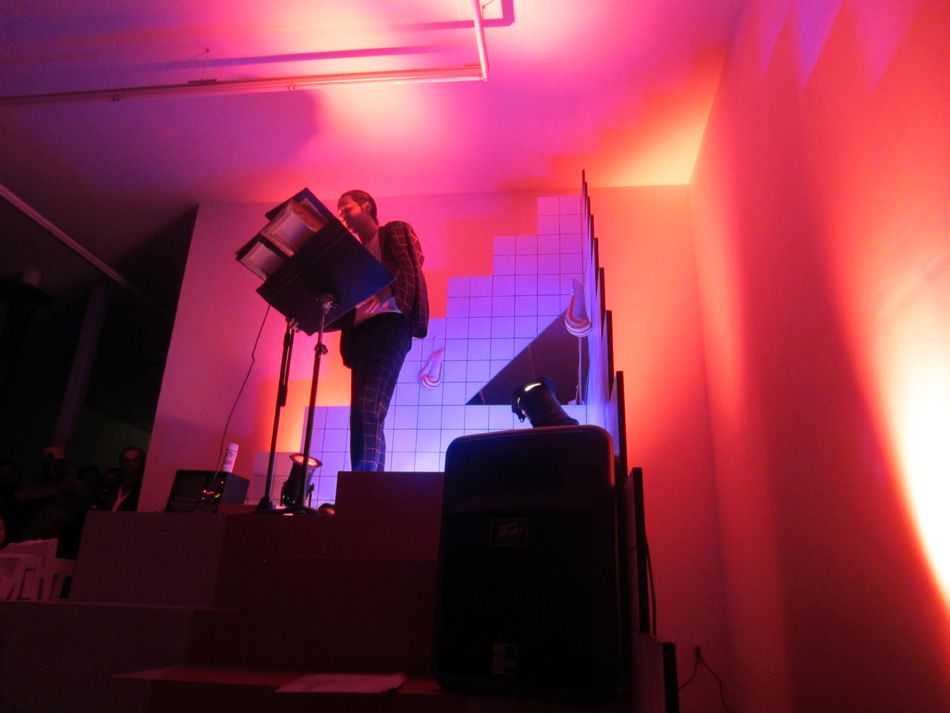 his poem was insane
it was kinda like a long rant about the art world in all its failings and an exhortation to young artists to put more poetry and depth into their work
but it was crazy. i think he made fun of deitch? and when he said "art dealers in high heels and coke deals" or something, i felt bad that i had worn platform wedges to the party 🙂

Rene Ricard was next and last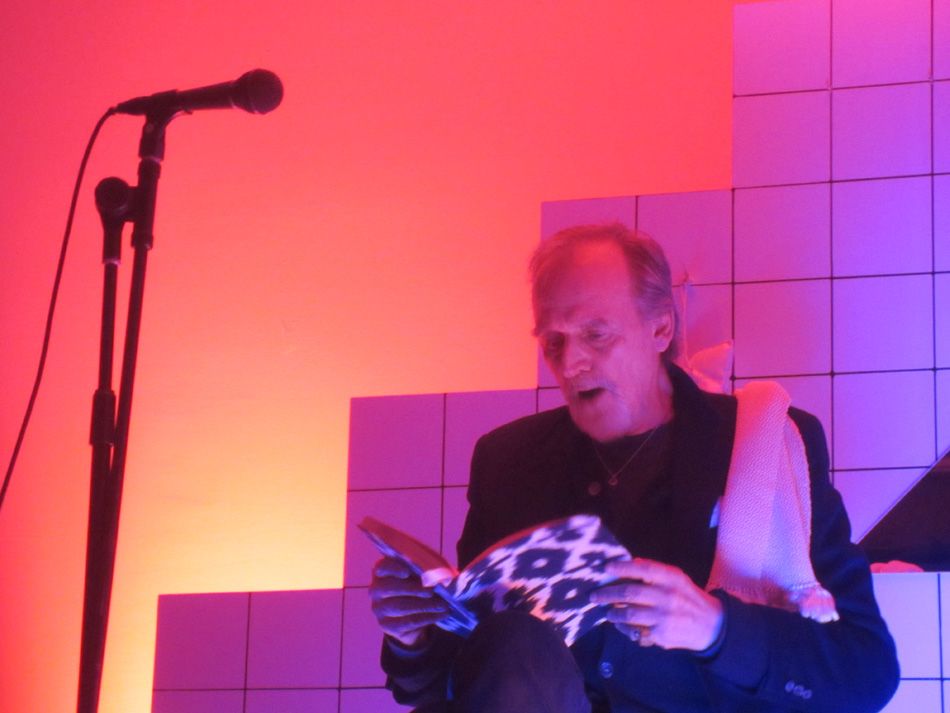 i should have gotten video i hope someone did
he just read notes jotted in a notebook

mini poems
straightforward and fun and gleeful and strange

he was a friend of Dash's and Dash's gleefulness i guess it was, well, i can see where he got it, i can see why they liked each other so much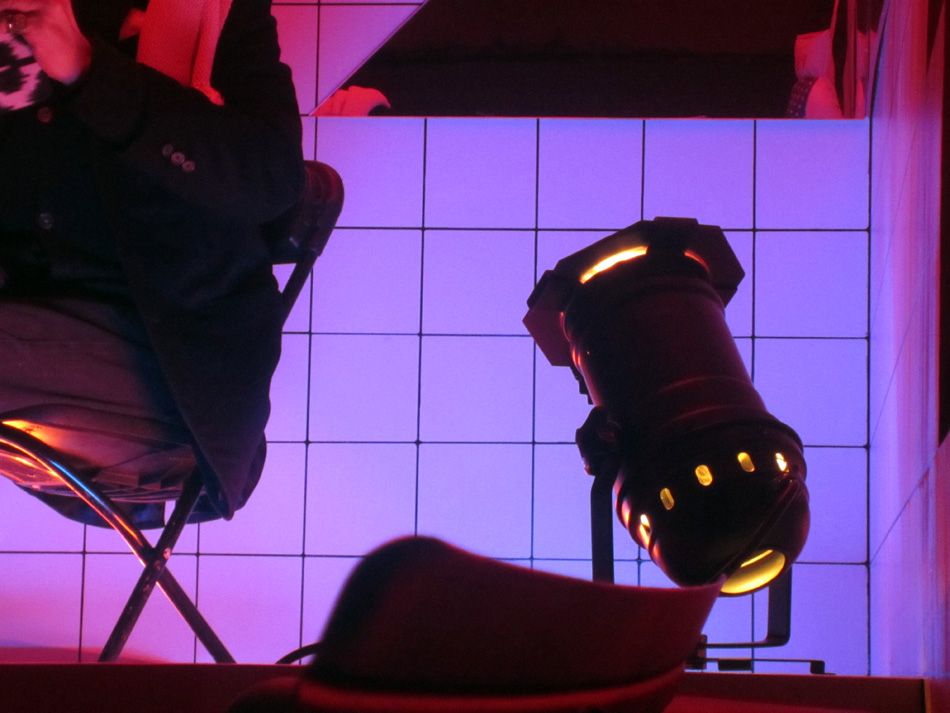 one poem was like
"joe,
sober 26 years
congratulations, joe!"

but the way he said it!

then i ate weird spaghetti with leaves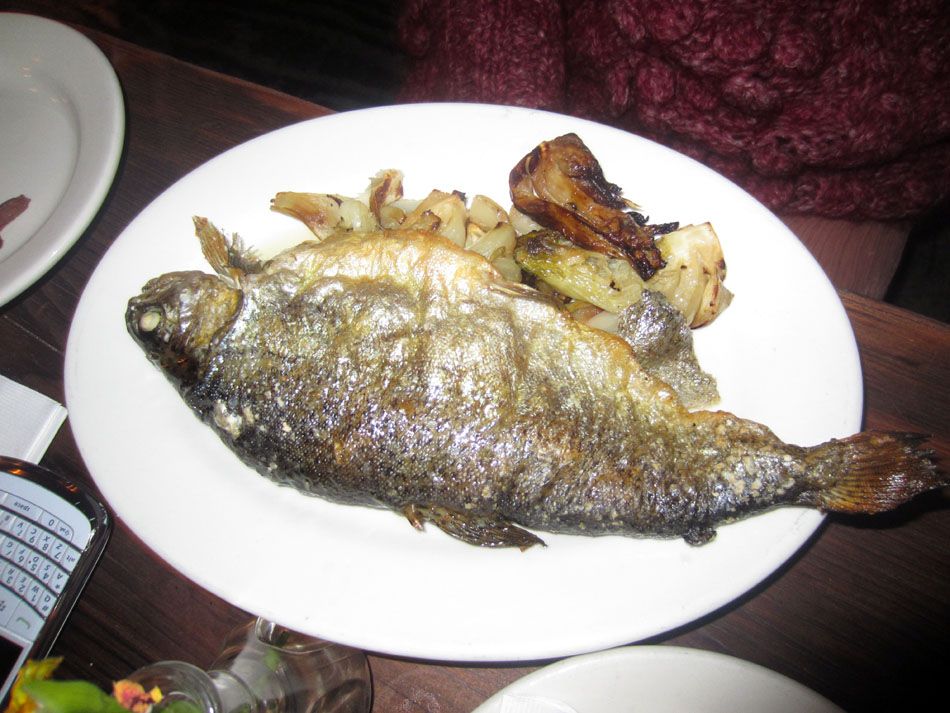 i probably should have ordered this because full of pasta i went home and fell instantly to sleep and missed Spencer's friday party which is always fun and wah-wah i am such a fucking loser sometimes

clown cab

today
jeez looks like all i did was eat Pinkberry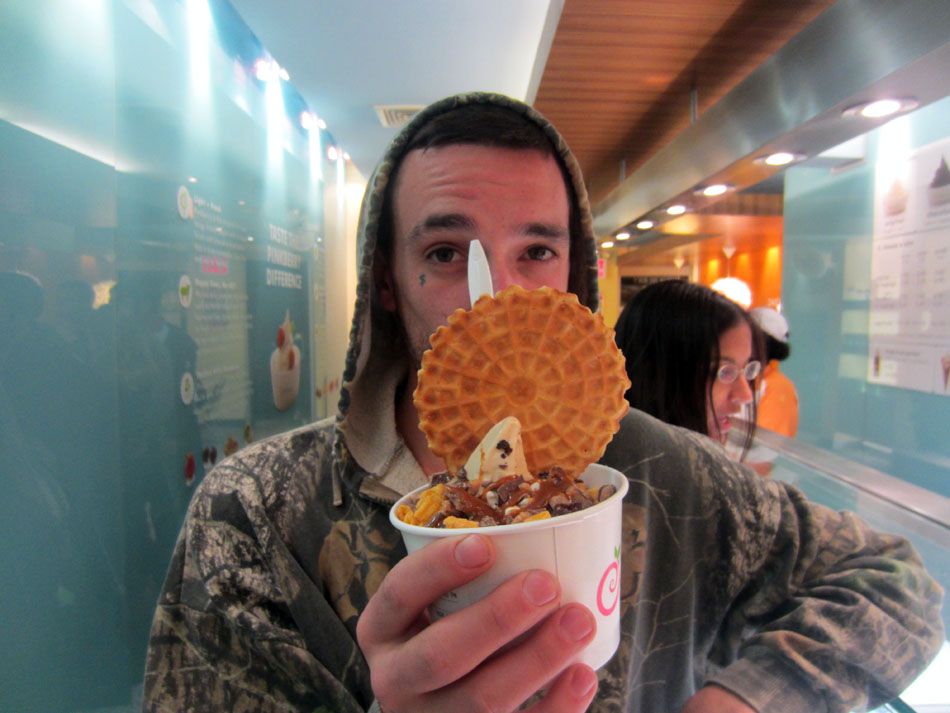 with john holland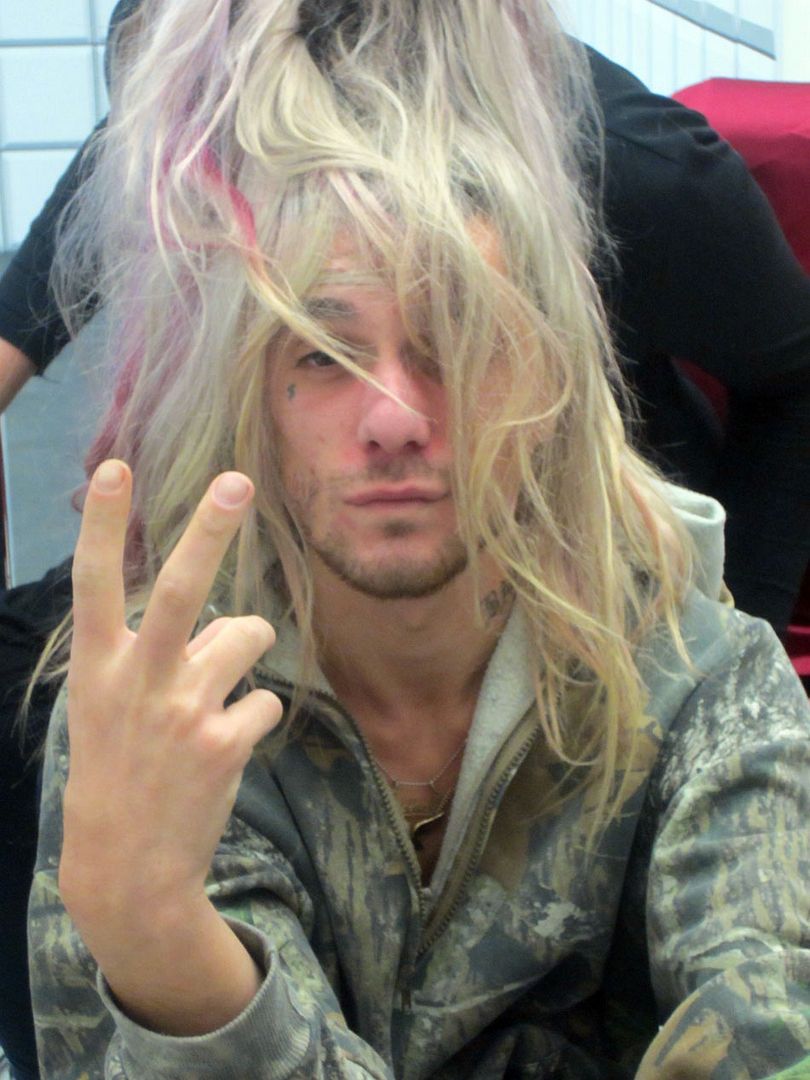 and let him try out my hair

just when you thought this blog had no art!
eric cahan took photos at the dinner and let me upload them and i got some fun presents from his memory card

i dont know what this is but i like it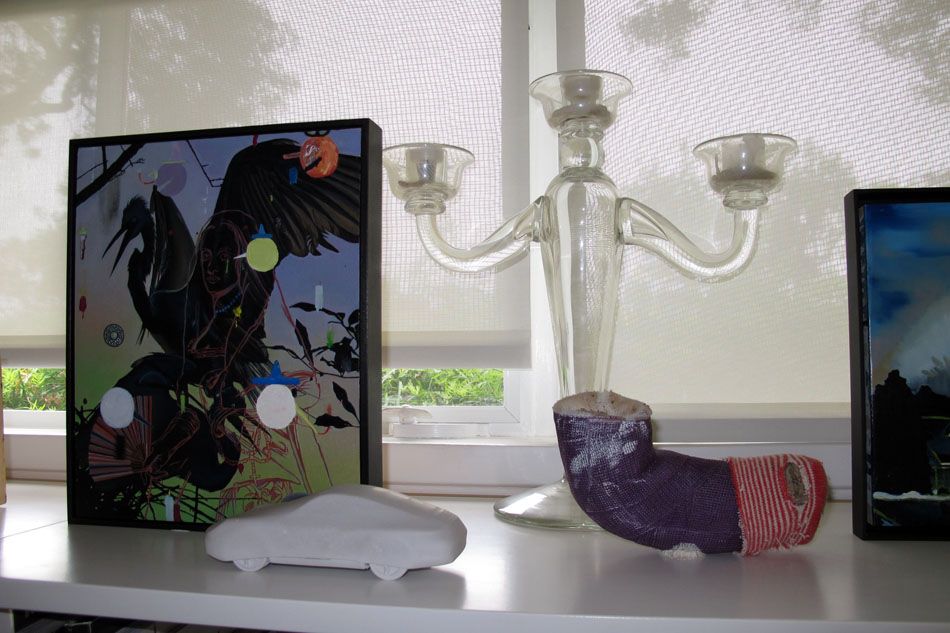 that piece on the left looks like Ry Fyan made it

oh that makes sense because it appears we are in stefan simchowitz' house

i recognize those shapes!

yay! rosie and morris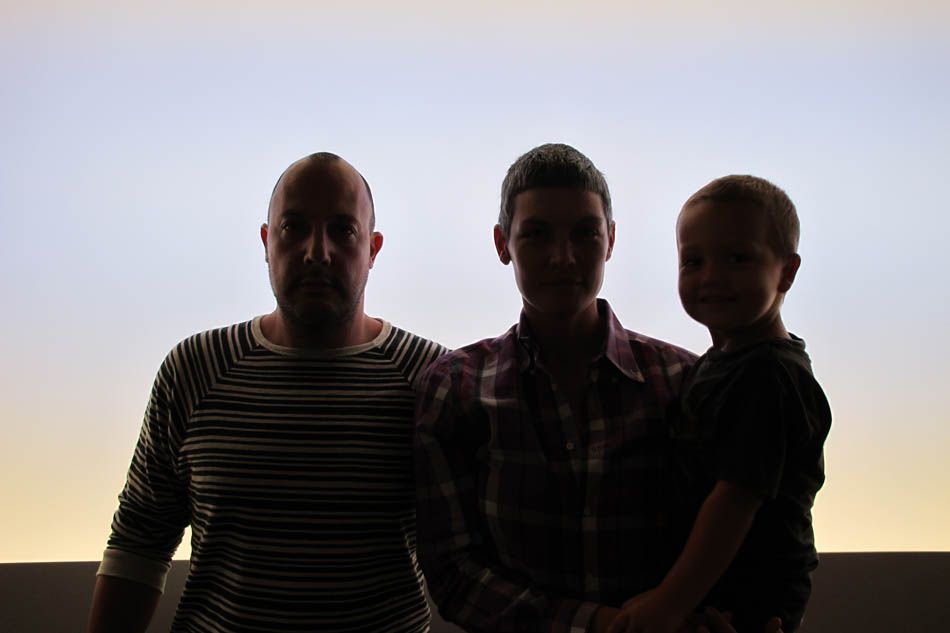 three shapes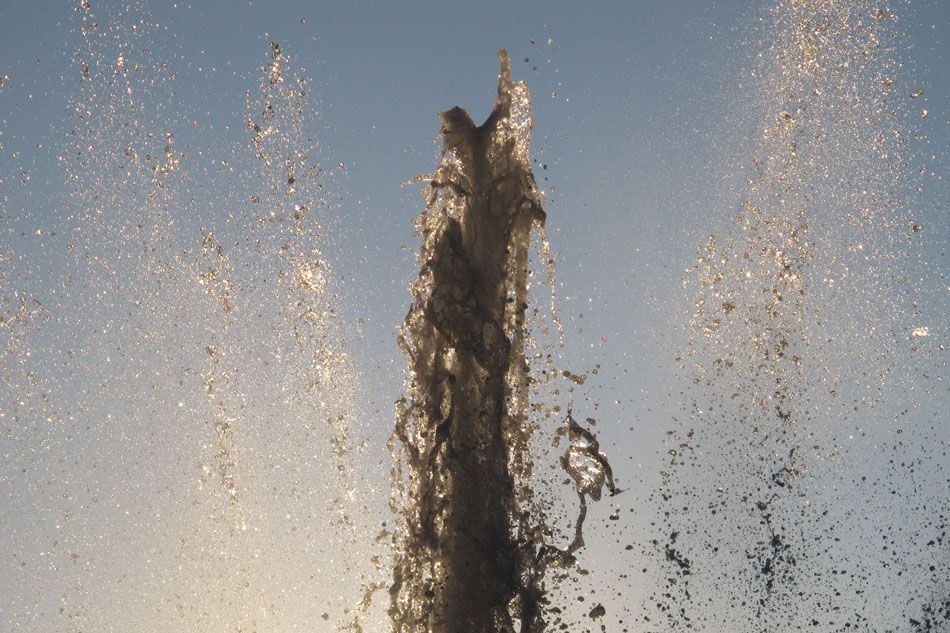 whee!
maybe eric is a realyl good photograher….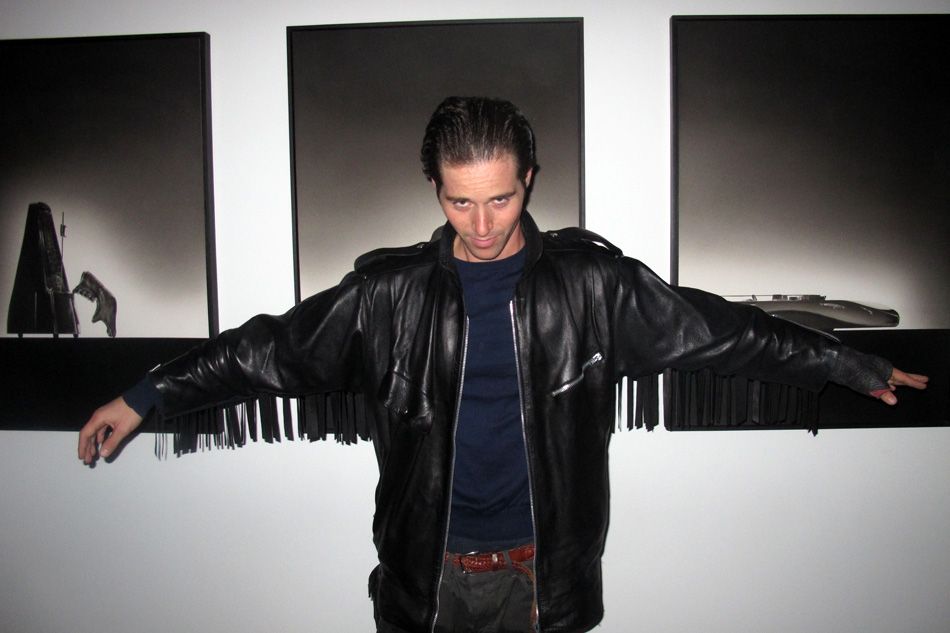 stefan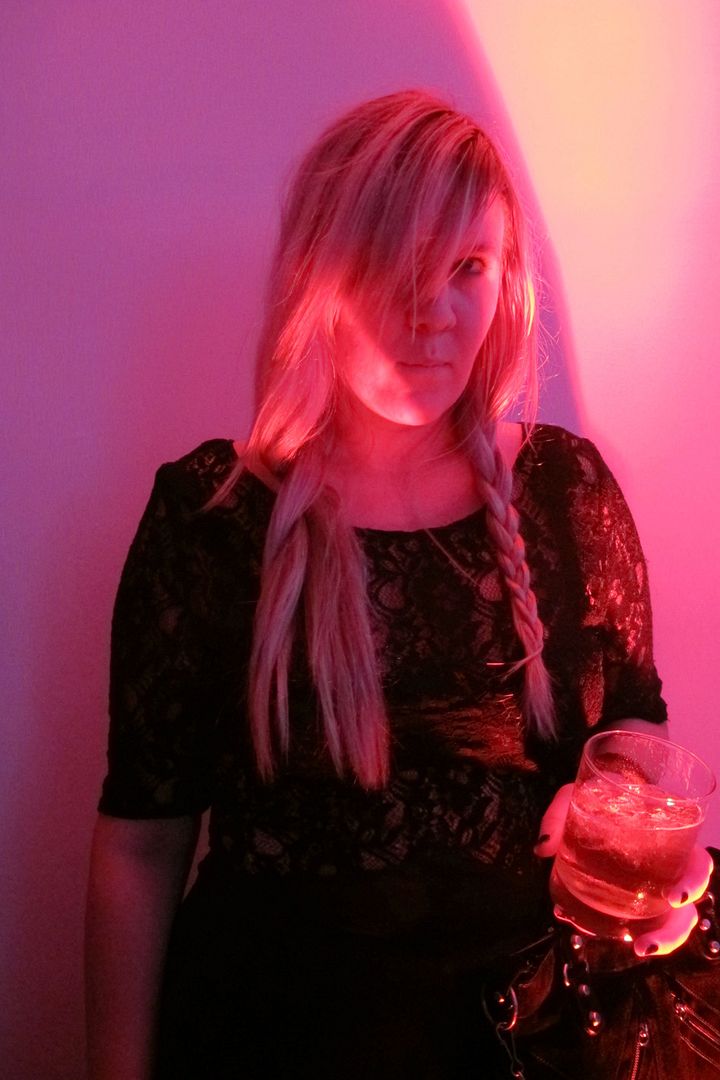 kathy but i dont look supercute i look meh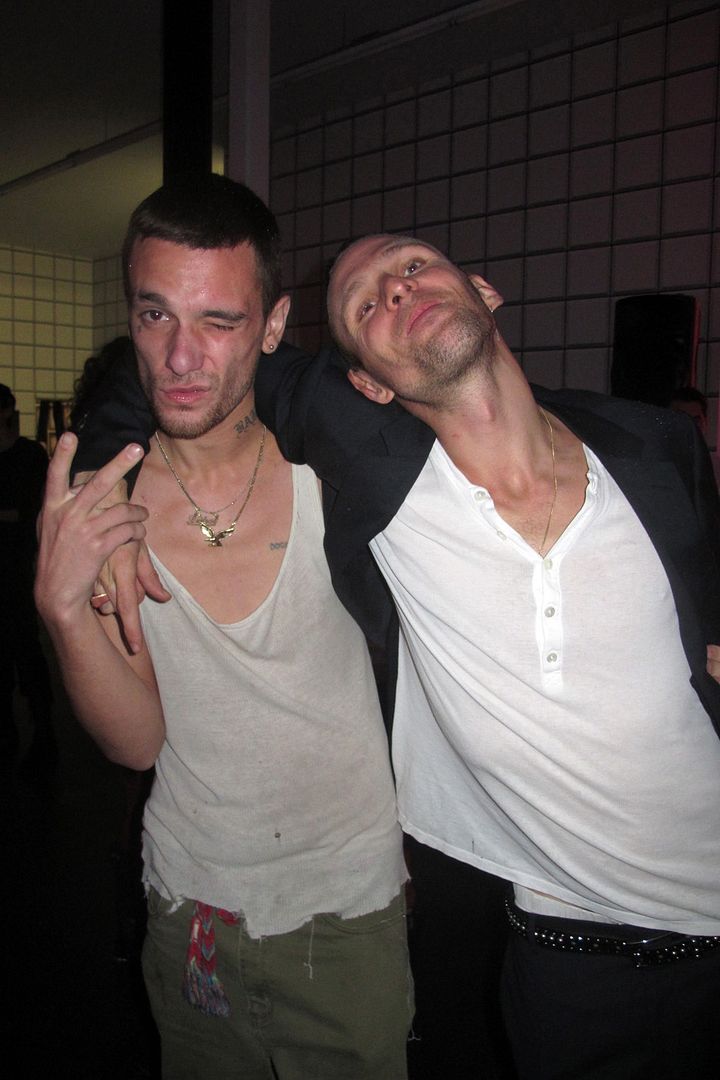 john n jorge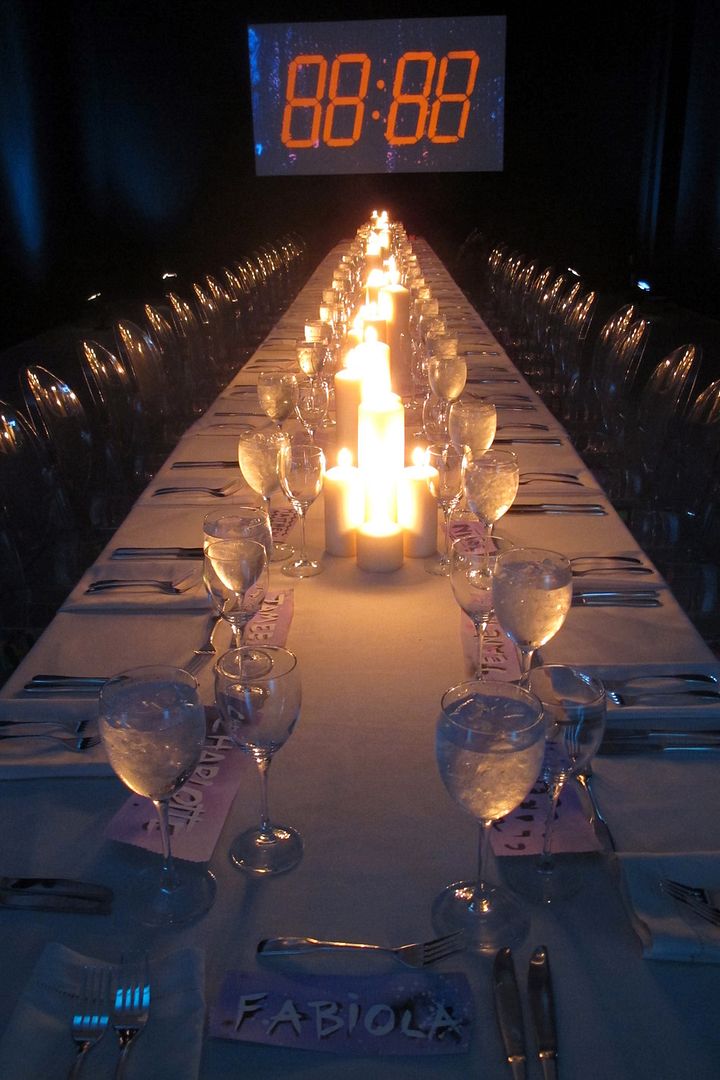 i think this is me giving toast? or about to? or just did
in front of all these fancy people listed in these links!
VOGUE

style.com
ELLE
fashion week daily

the journal

shit we should really do dinners more often, or rather True Religion should because they made this awesome night happen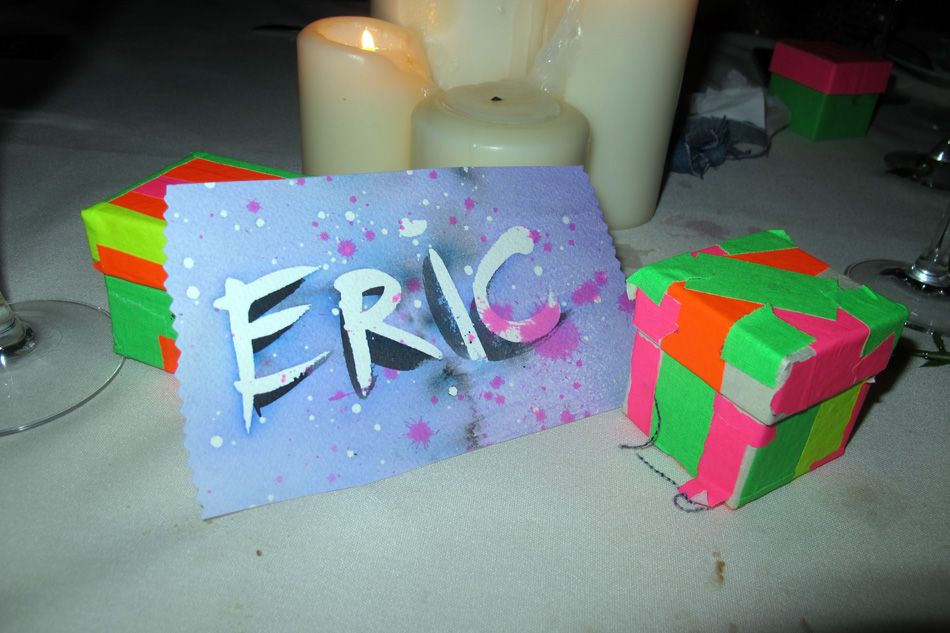 oh boy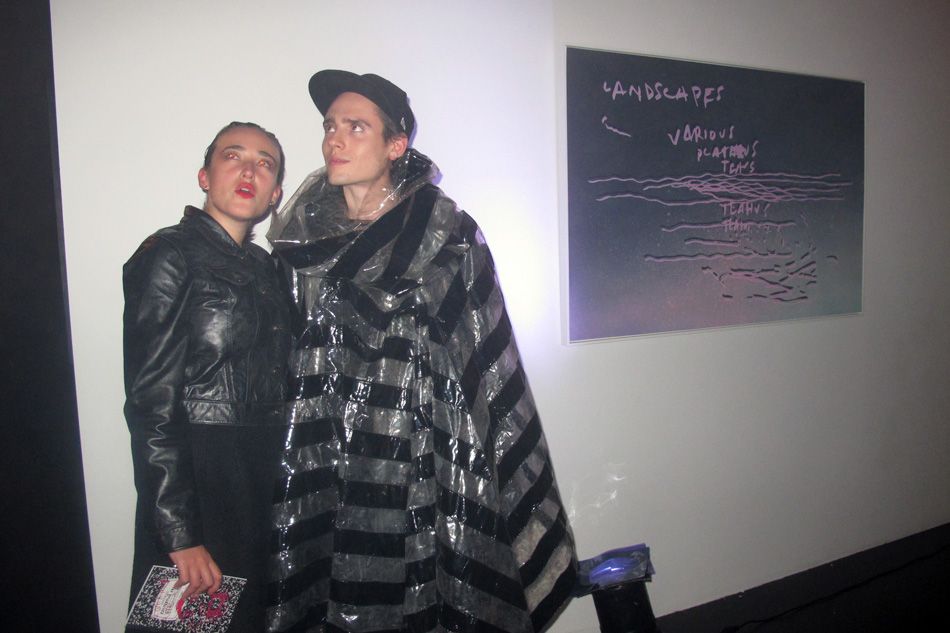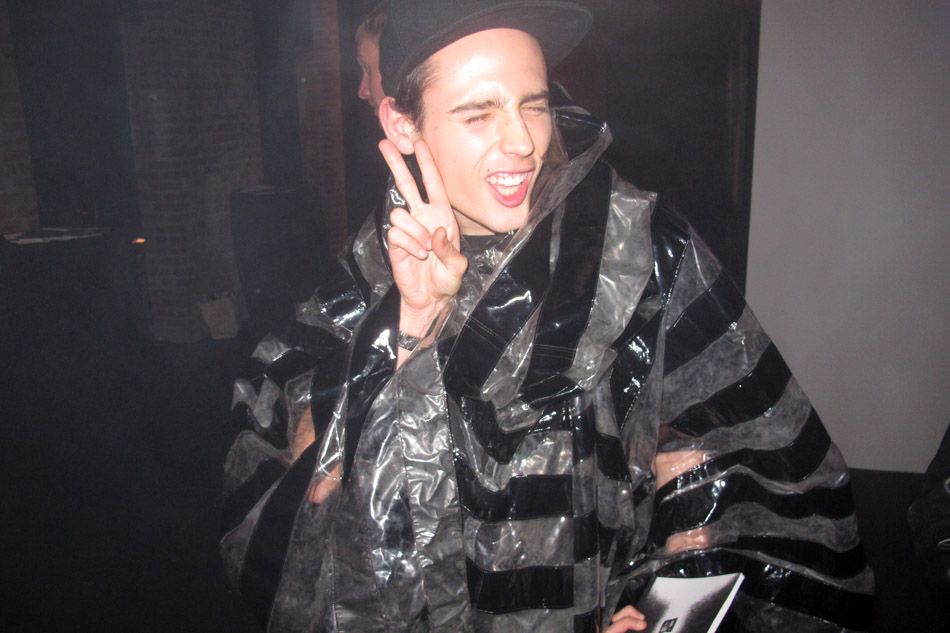 ok martin sometimes looks like nick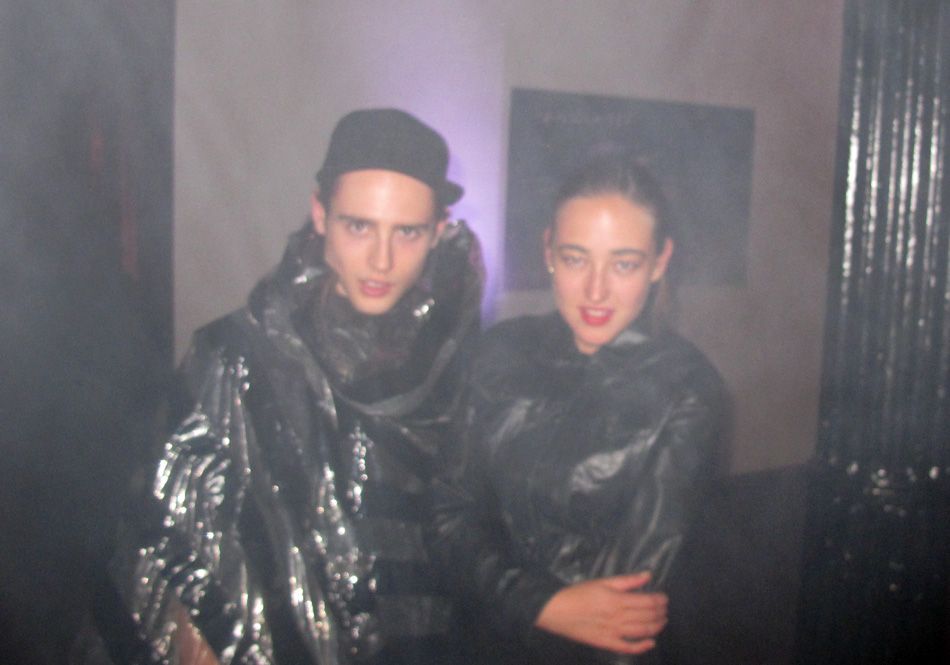 not right now

but he nonetheless is fucking photogenic as fuck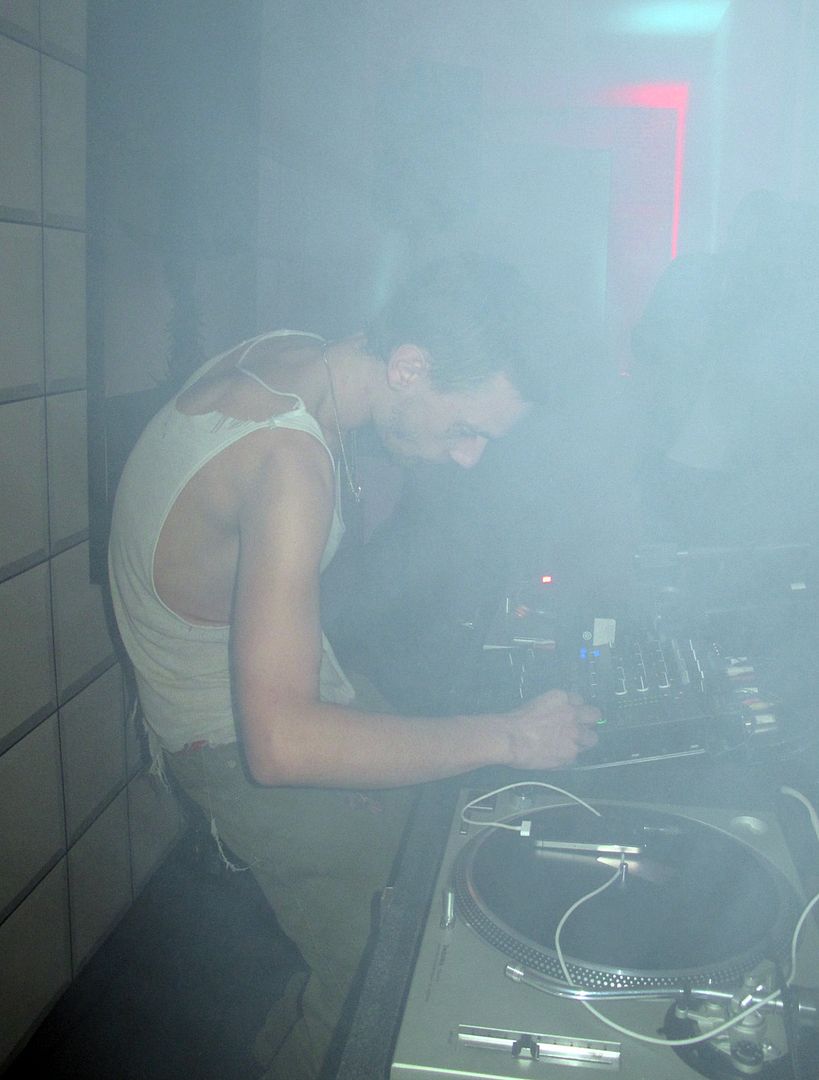 john

kembra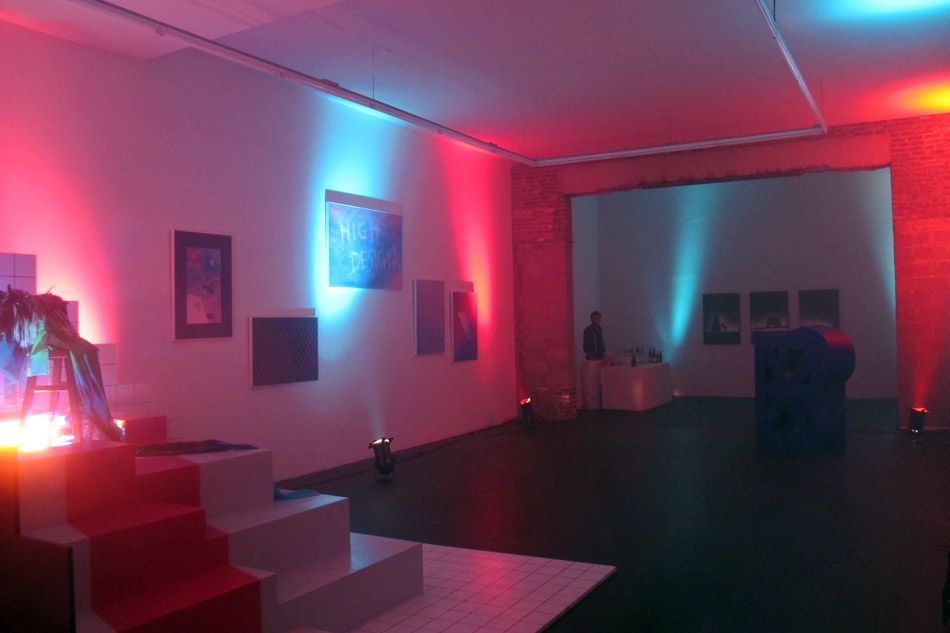 goodbye to evan and hello to matthew stone and matt stone!