seriously i have to read this on the plane
SERIOUSLY???

fuck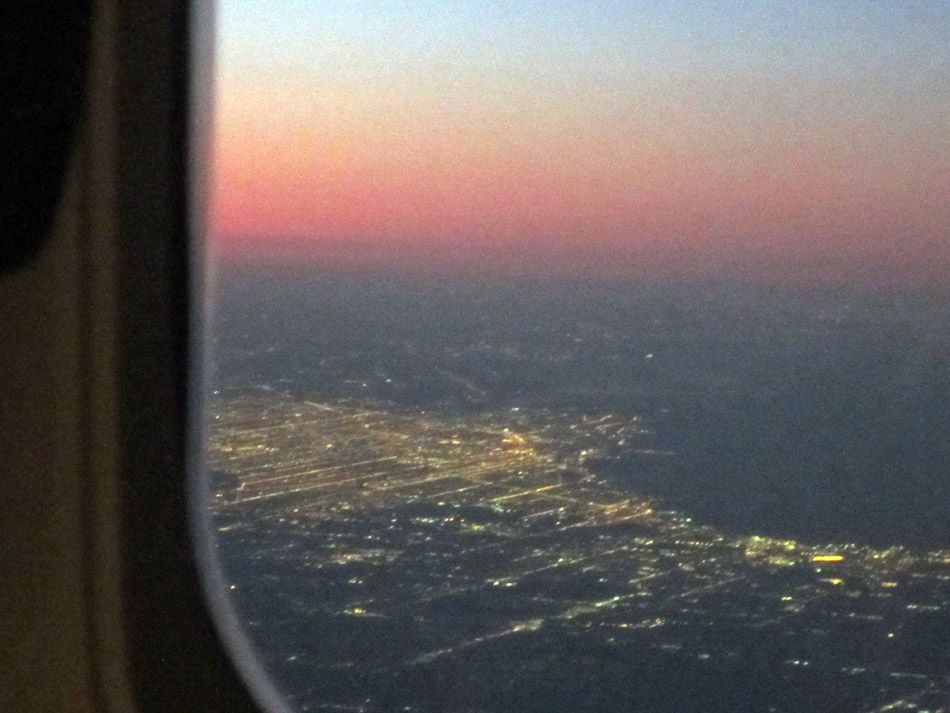 why did i not bring a book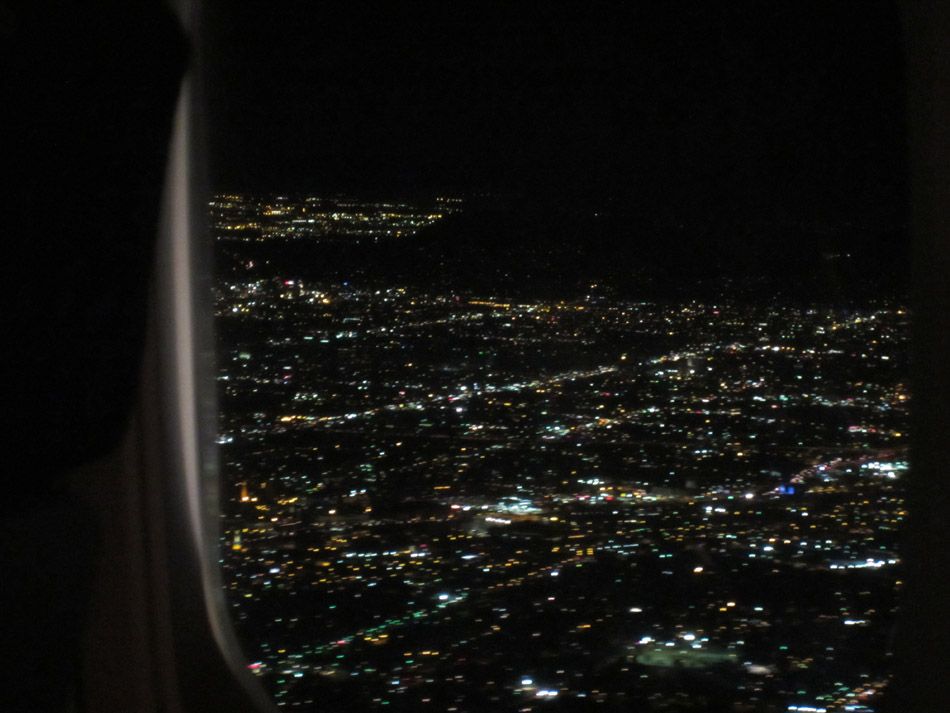 i cannot tolerate airport book
i read the whole thing
i feel so much dumber now

kenny scharf and ann magnuson curated a great show at Royal T about the LA and NYC connection happening in the 80s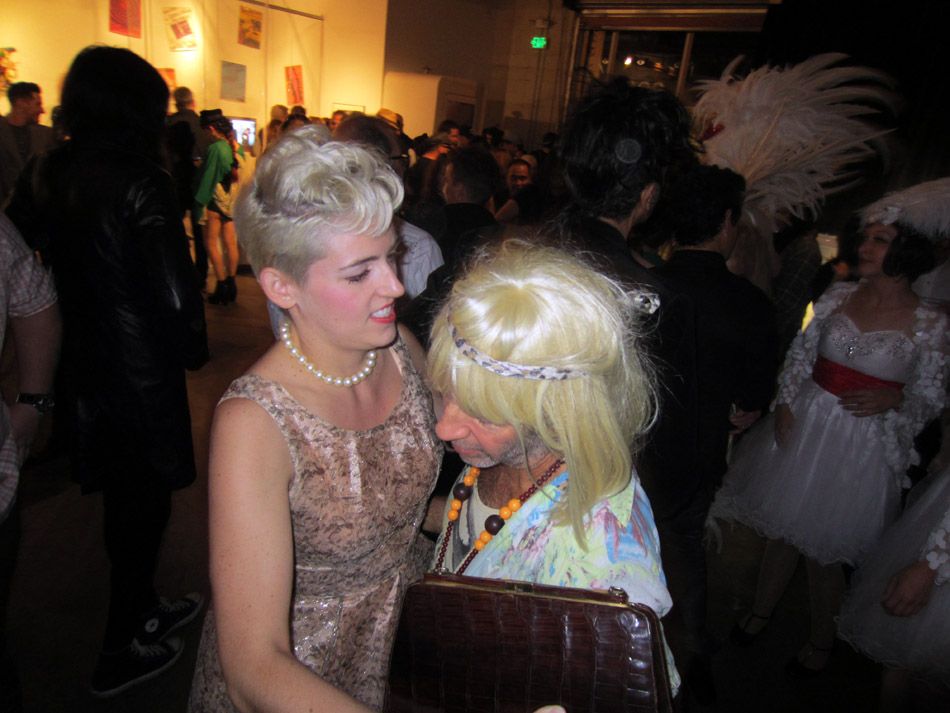 this is rosson and kenny either awkward pre-hug or awkward after-hug
ha ha!
oops!
sorry guys

hoh-ho!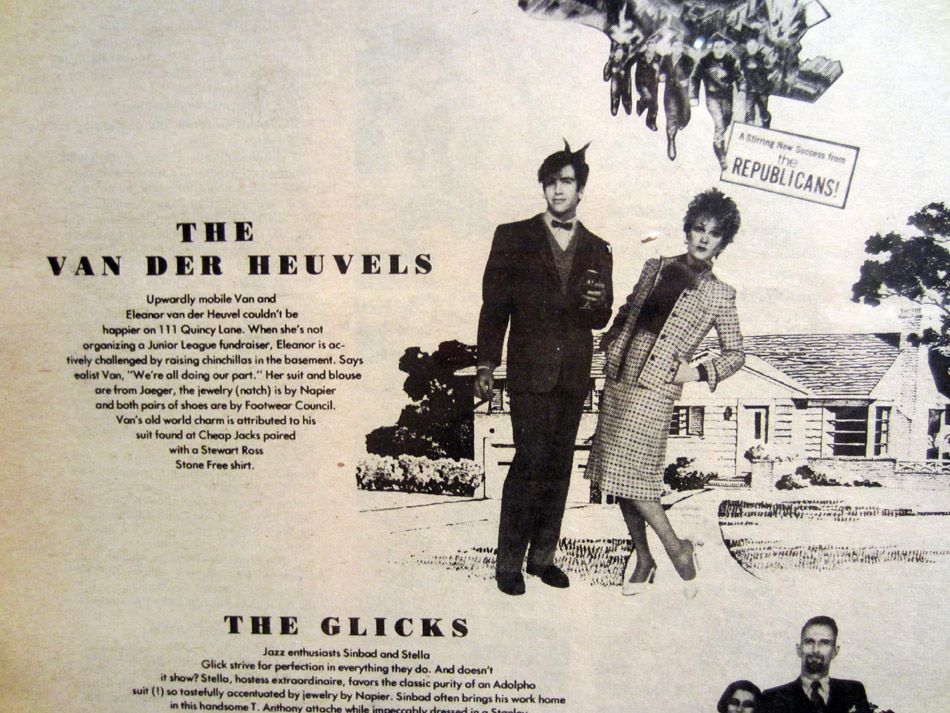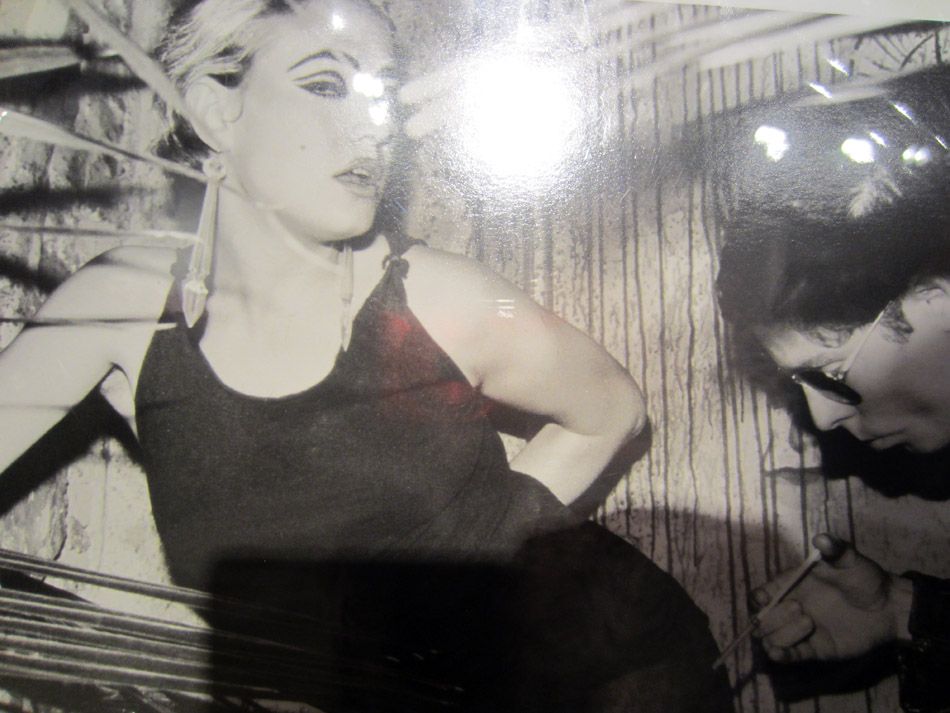 butts up?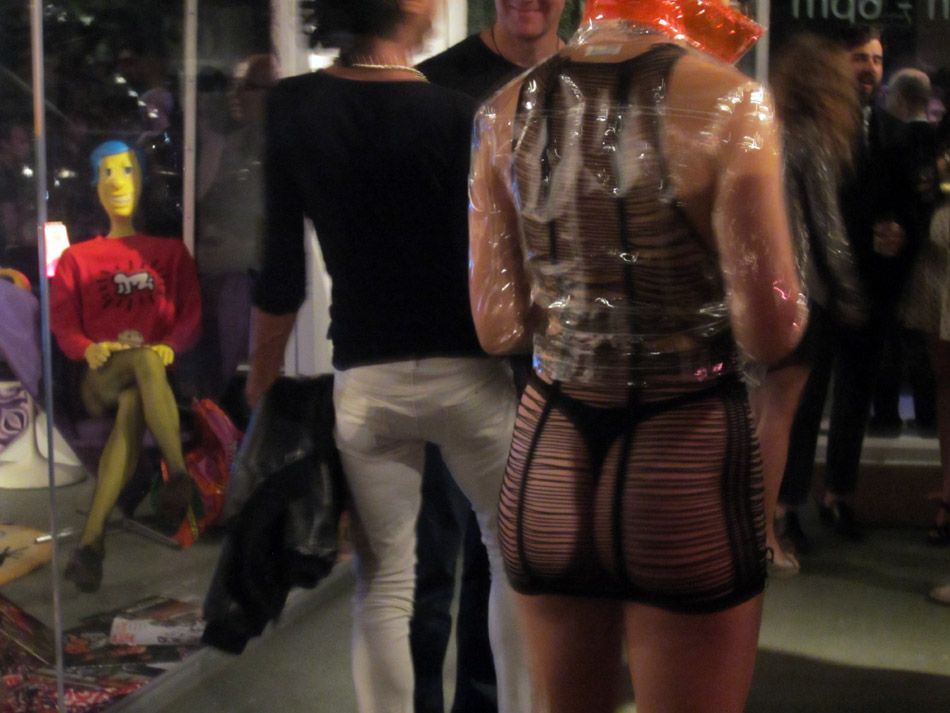 definitely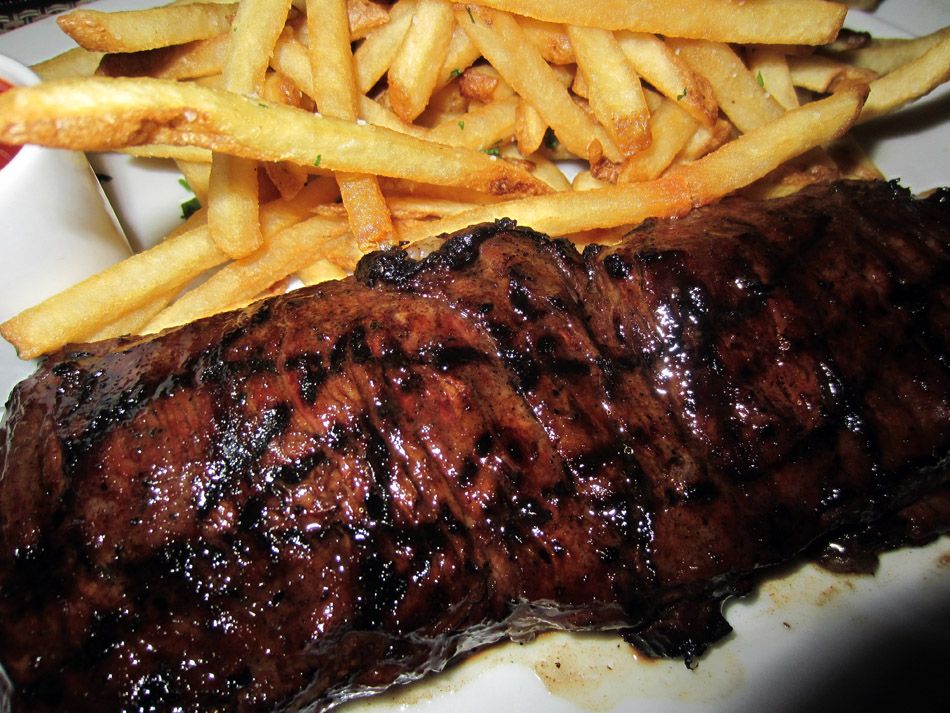 steak in my face!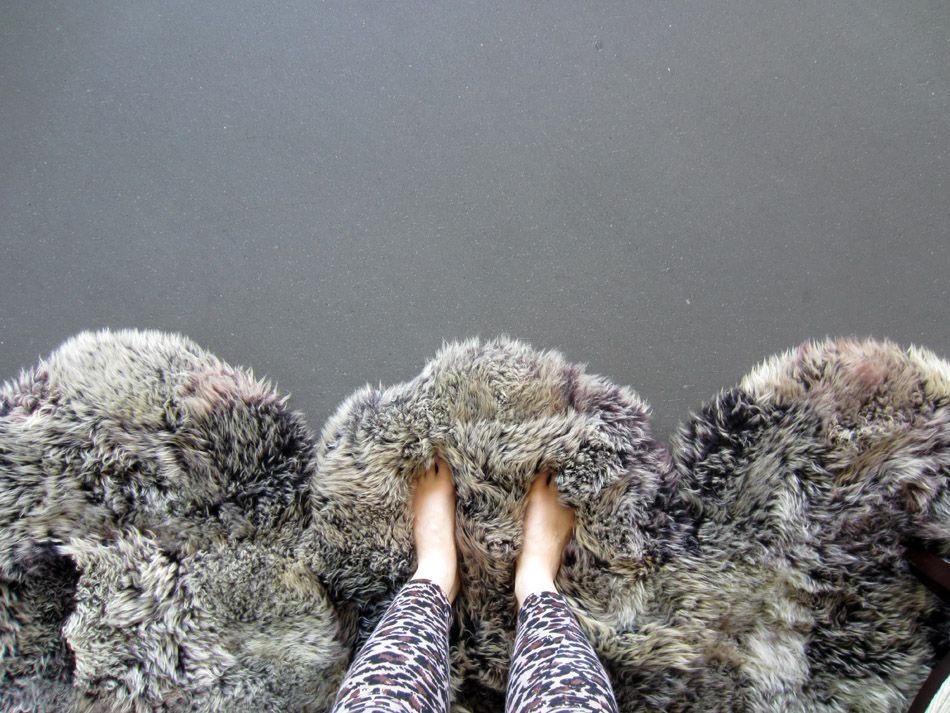 rug underfoot!
sue has best rug oh MAN

sue has an awesome Mariko Mori Wave UFO

sue tells good jokes

one of sue jokes it to put PUSSY FLOWERS next to pussy vase joke
yes!!!
remember this Aurel piece?

i do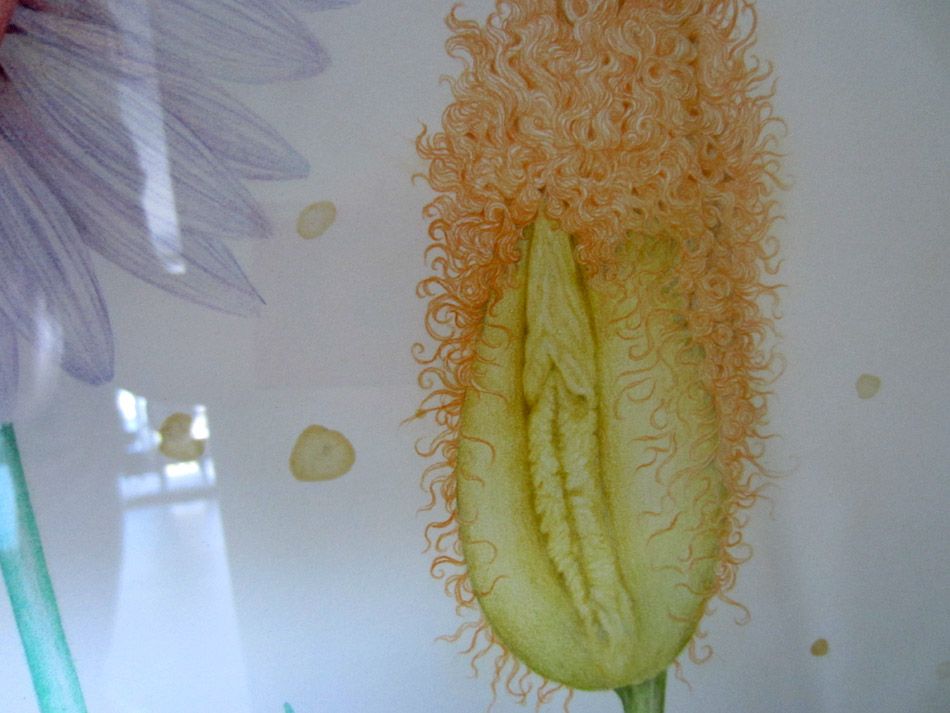 bearded like the pard!

i like this little mandrake monster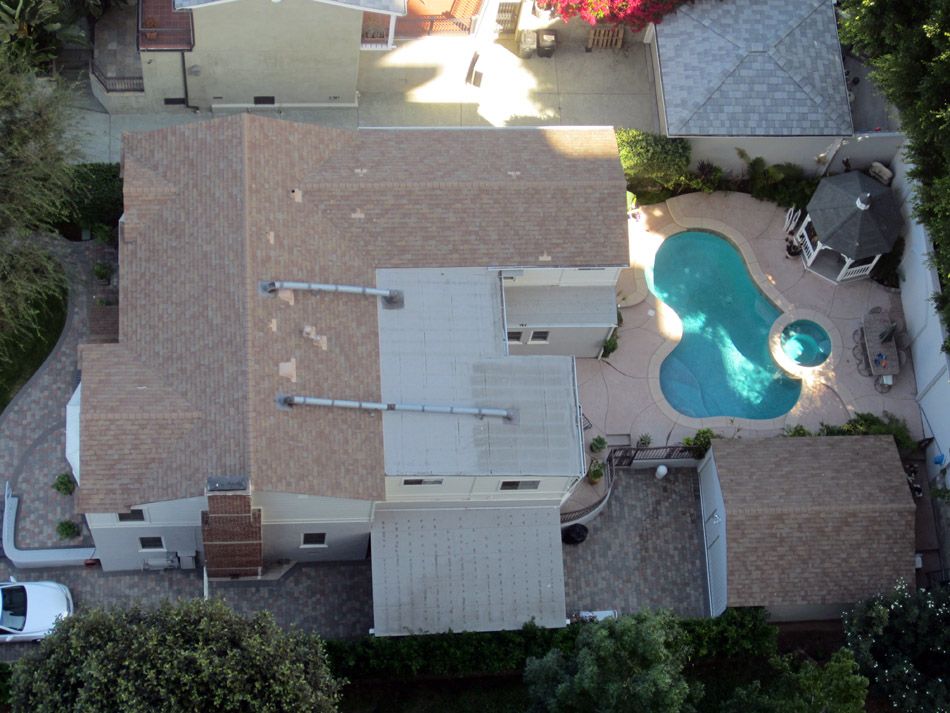 lookin into other peoples homes

is fun

her place is awesome!

this health drink was a bit too much for me tho

so LA jeez LA
good things about LA include:

ben jones and christina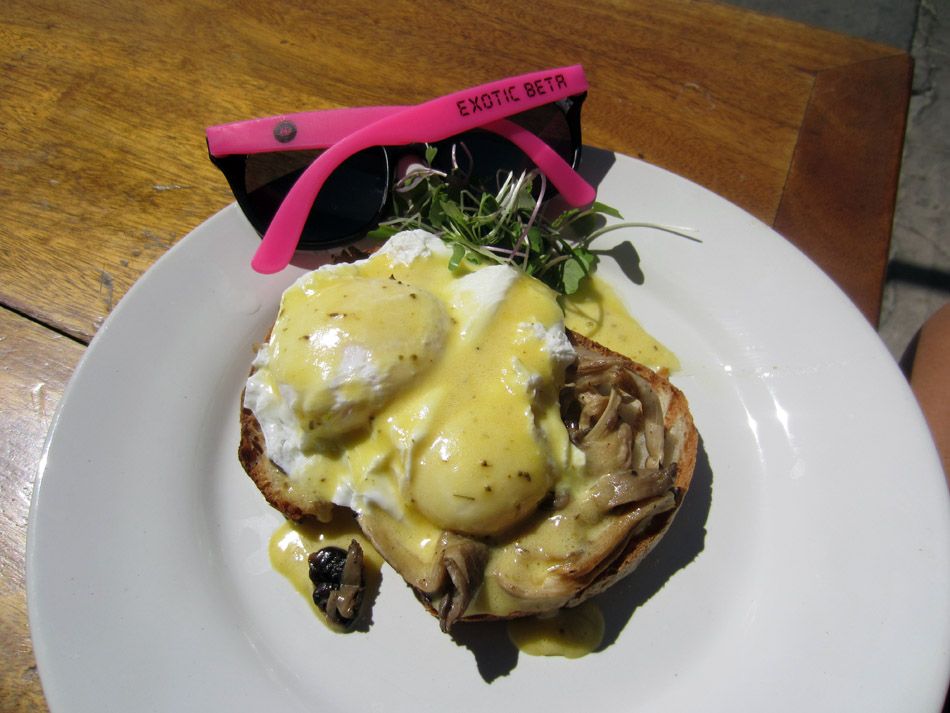 brunch

kale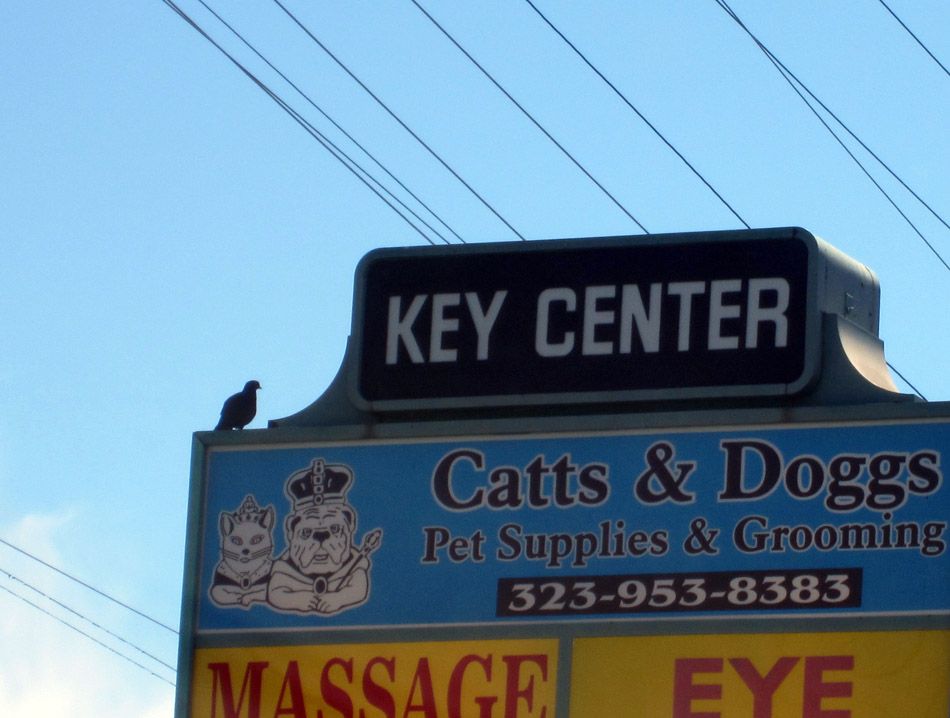 weird signs

usually when visiting i just get all wrapped up in "quality of life"

nice place cheap
nice furniture

plants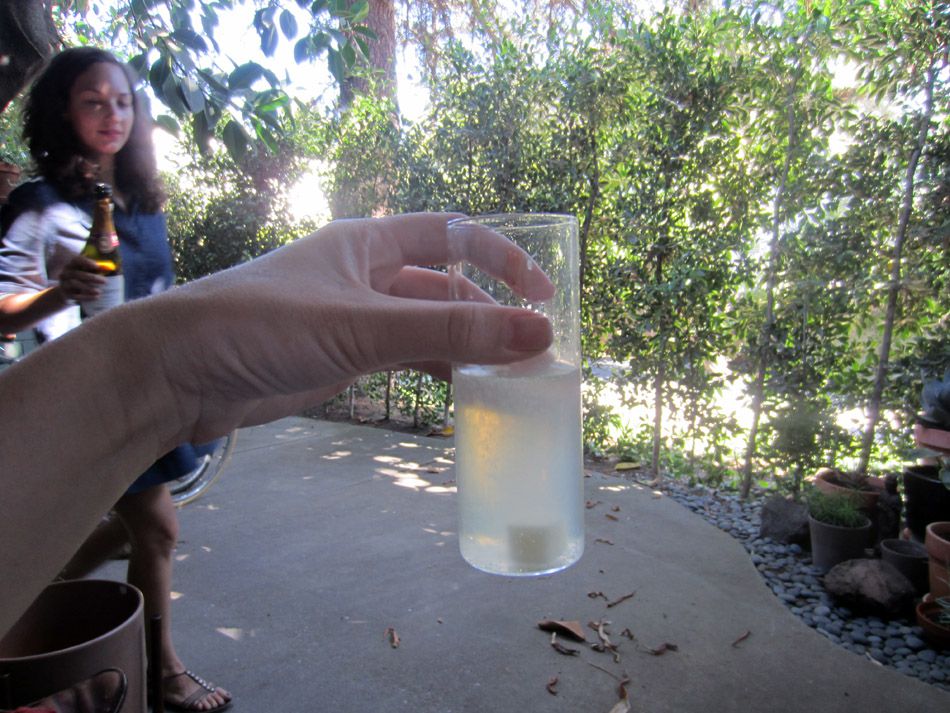 champagne cocktails in middle of the day while surrounded by plants

but then the driving starts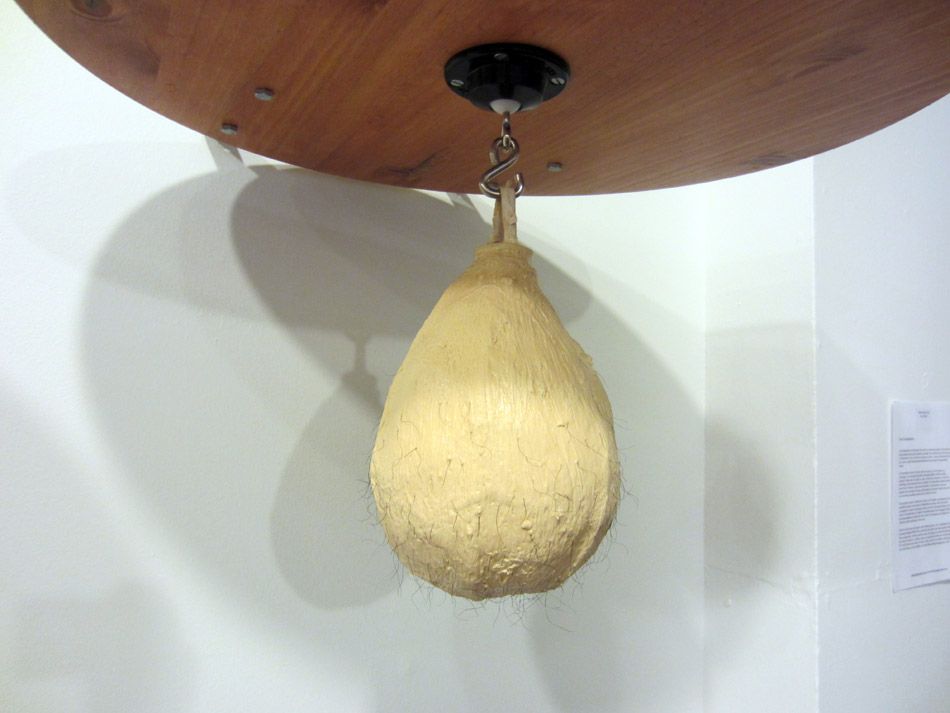 and the art fairs start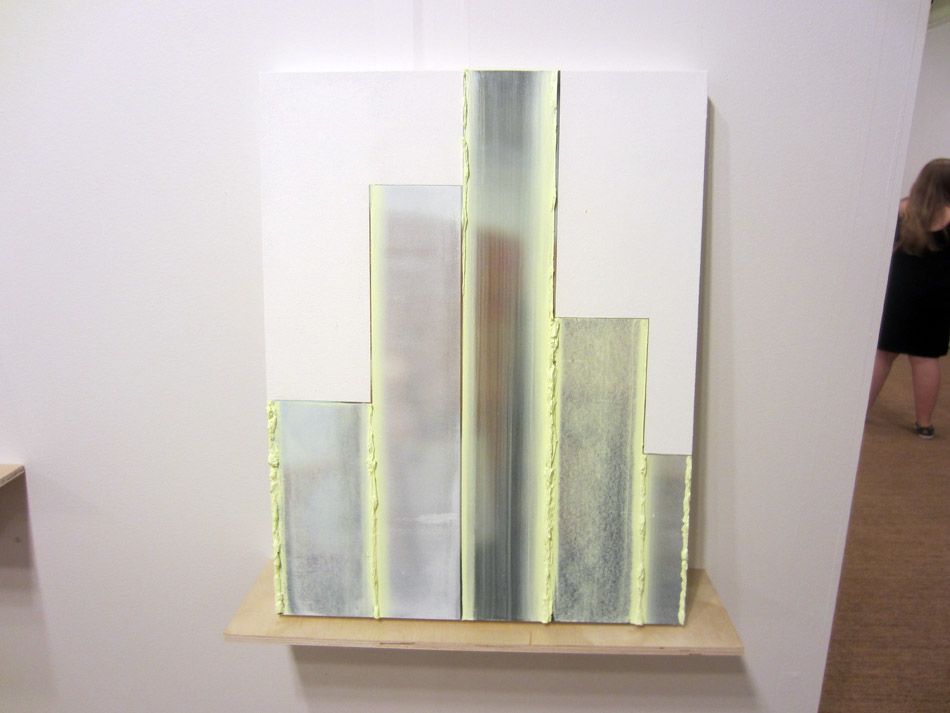 this is me walking around PLATFORM a very uneven (new?) art fair in LA that had a few great things and then some really bad stinkers

stinky
oh wait i guess this is a bellybutton
also stinky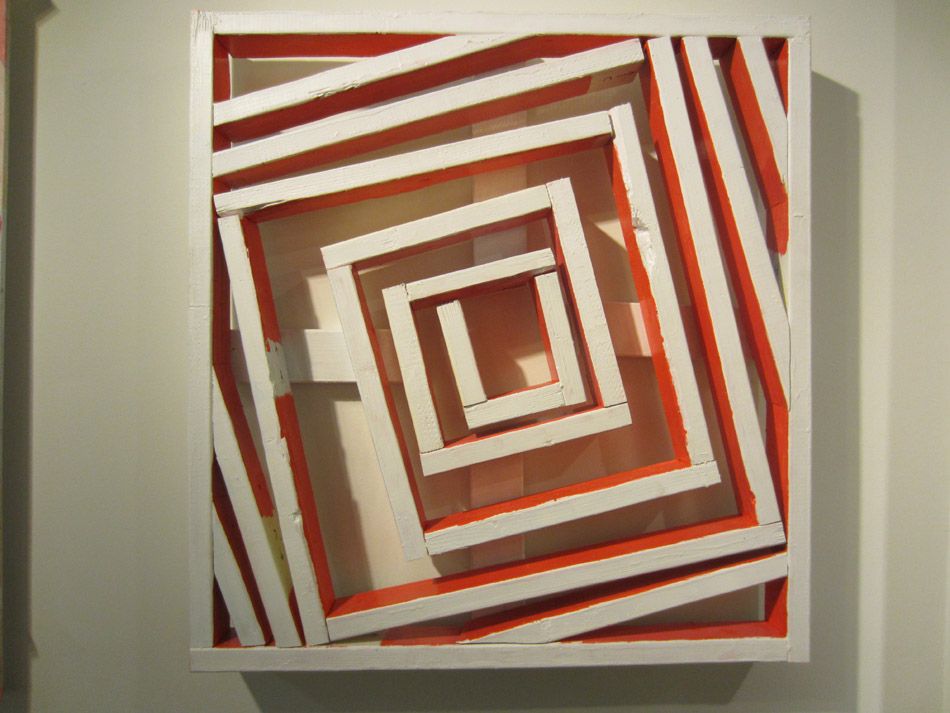 cordy ryman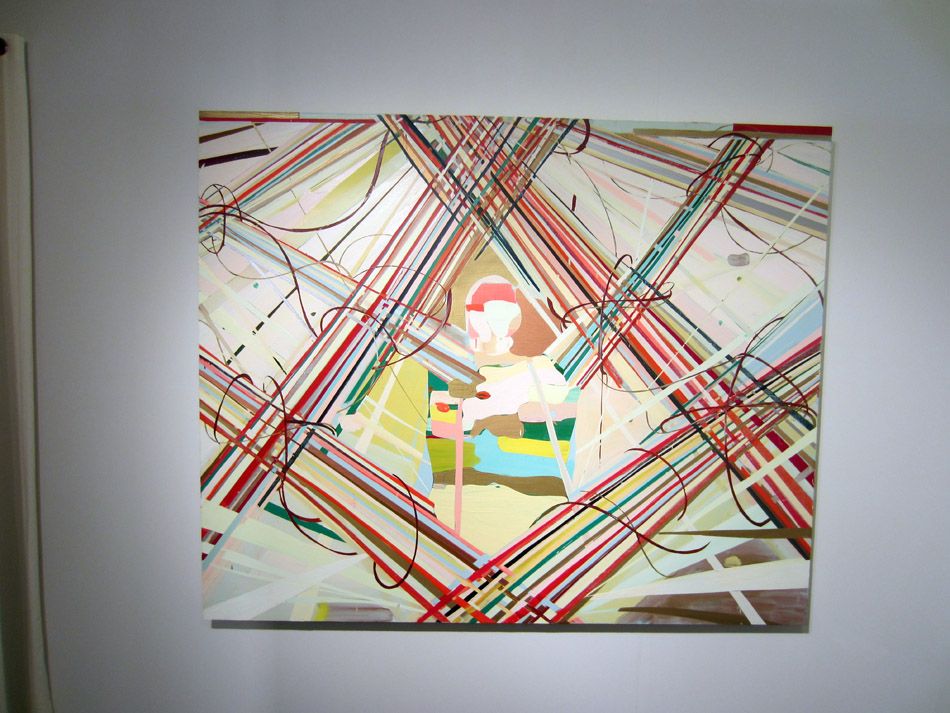 jules "da ball's in your" court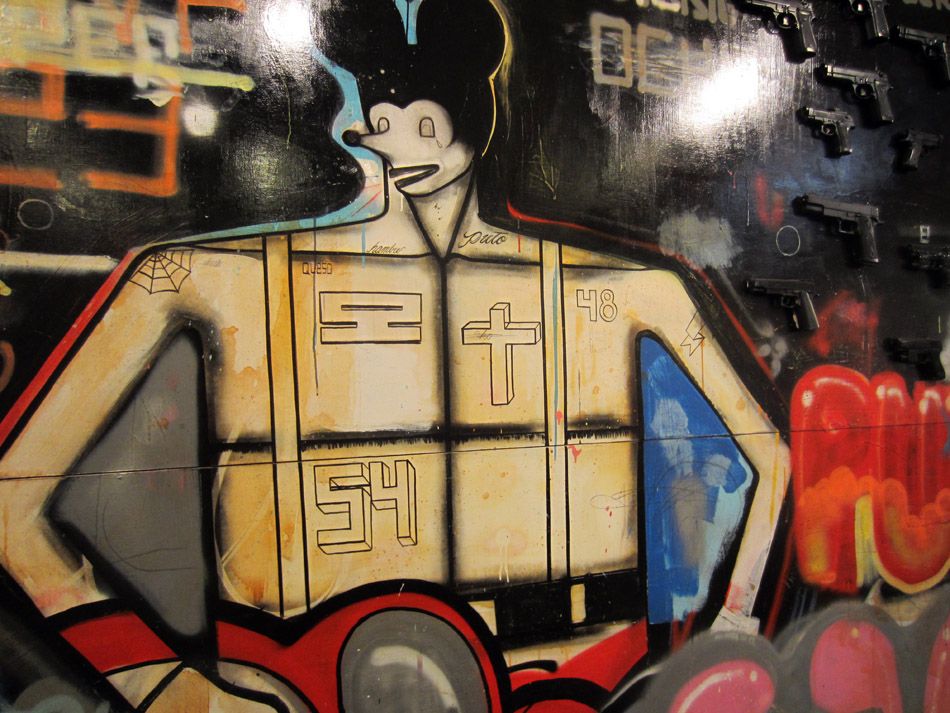 date farmers at Ace? or was it Acme? weirdyball

ok you artists
new idea
show tondo paintings but dont take them out of crate!
nate!!!

blorp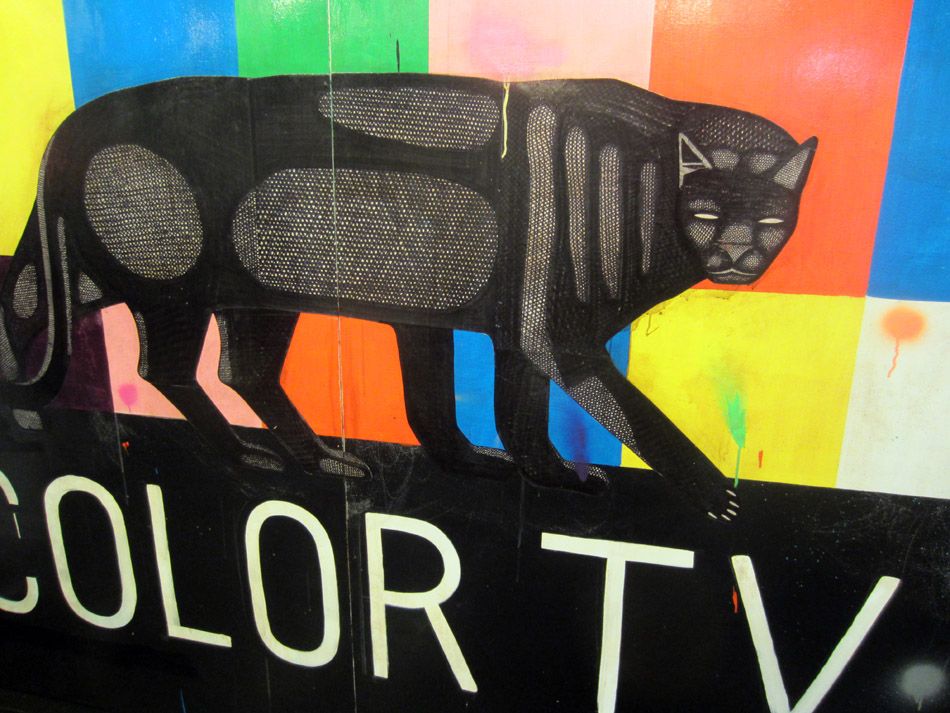 puma

poo poo ma

yay!
these Pettibon's from 85 were aweasome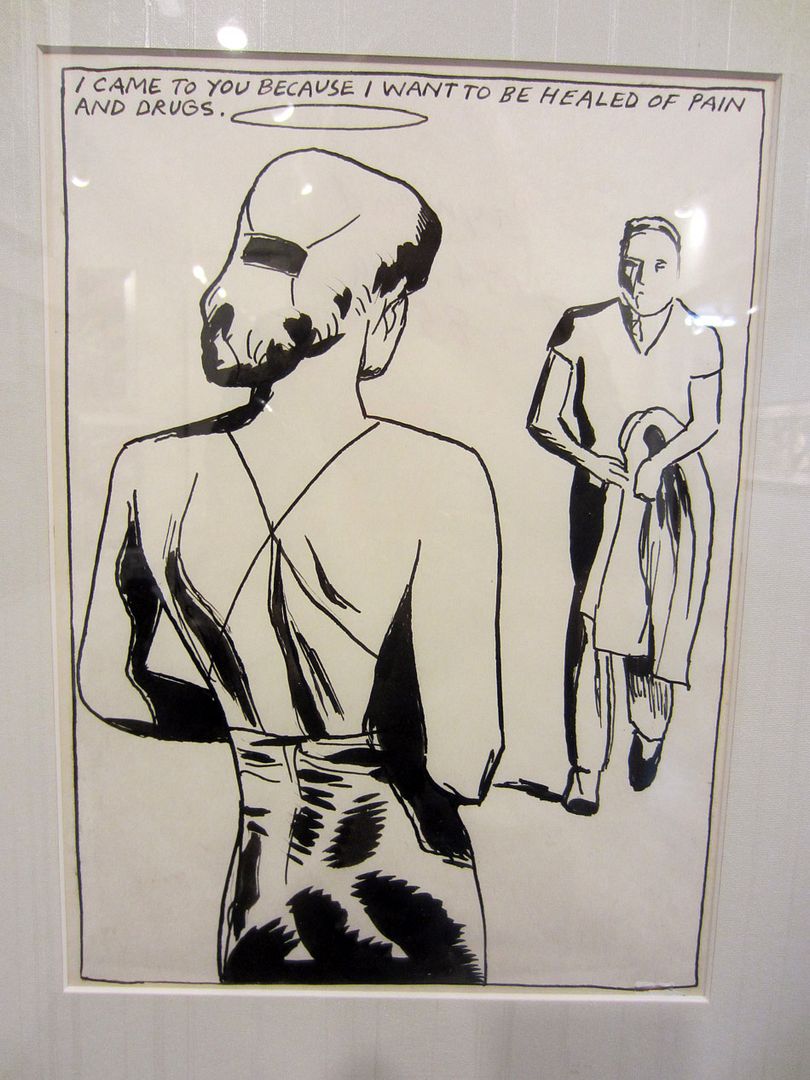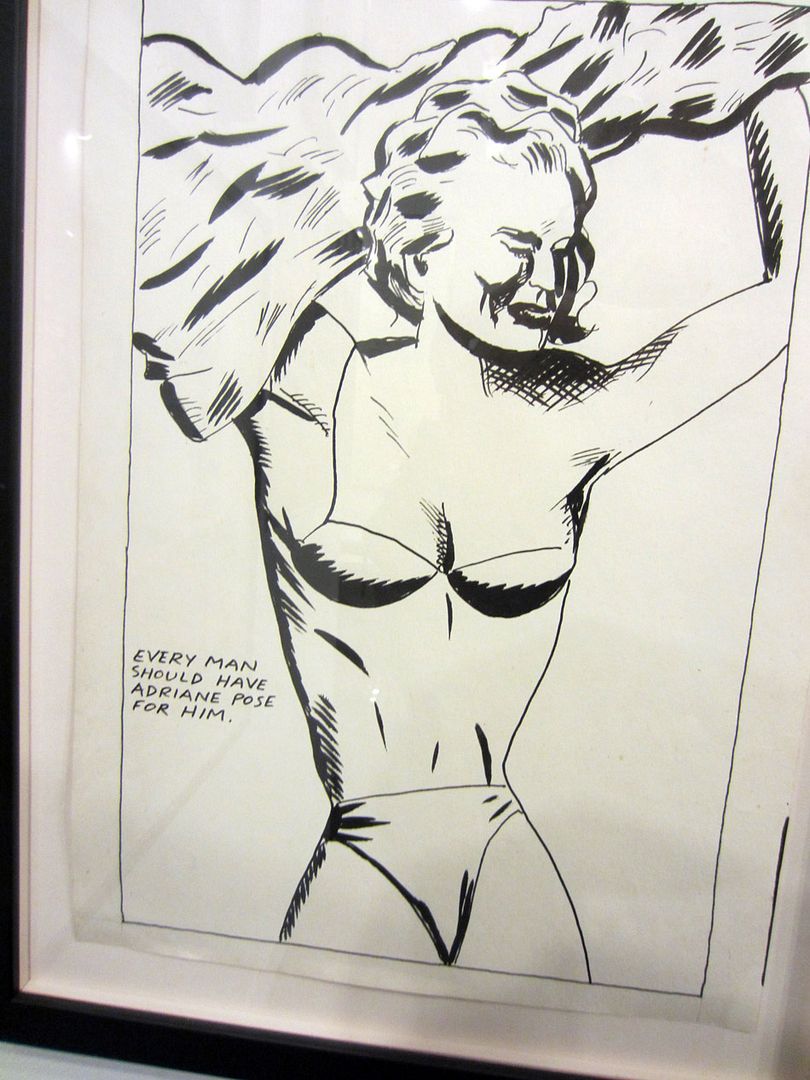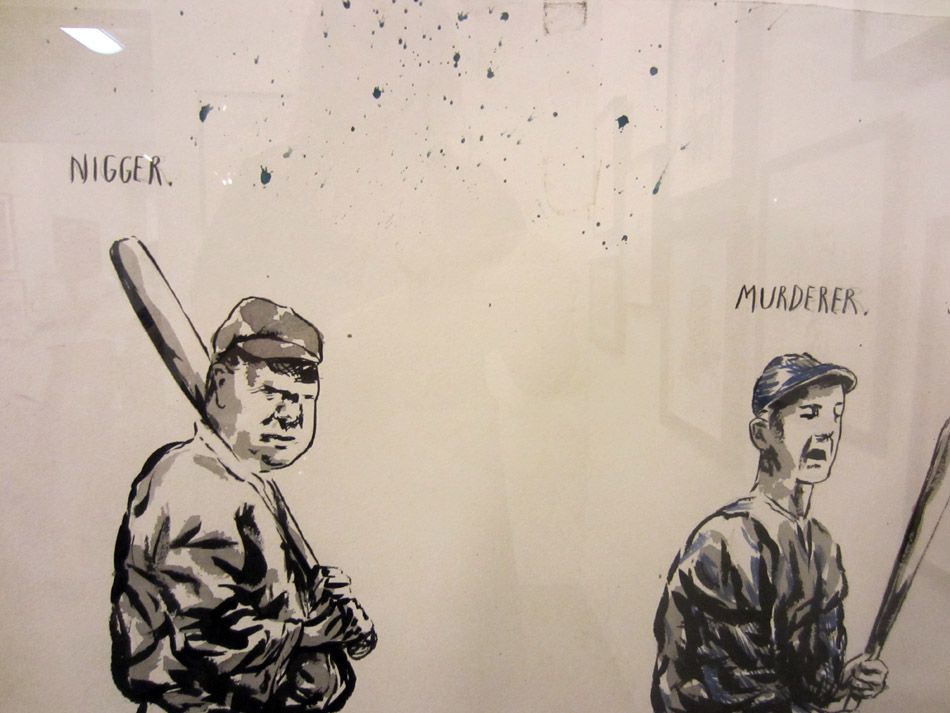 if i had the dough i woulda snatched up these bad boys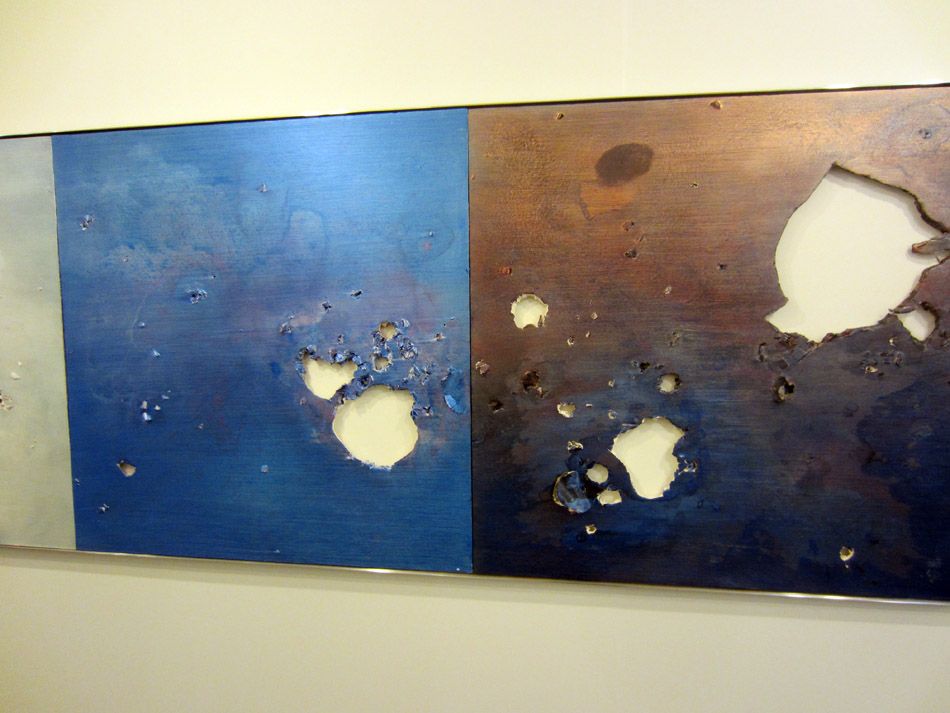 hmm

please no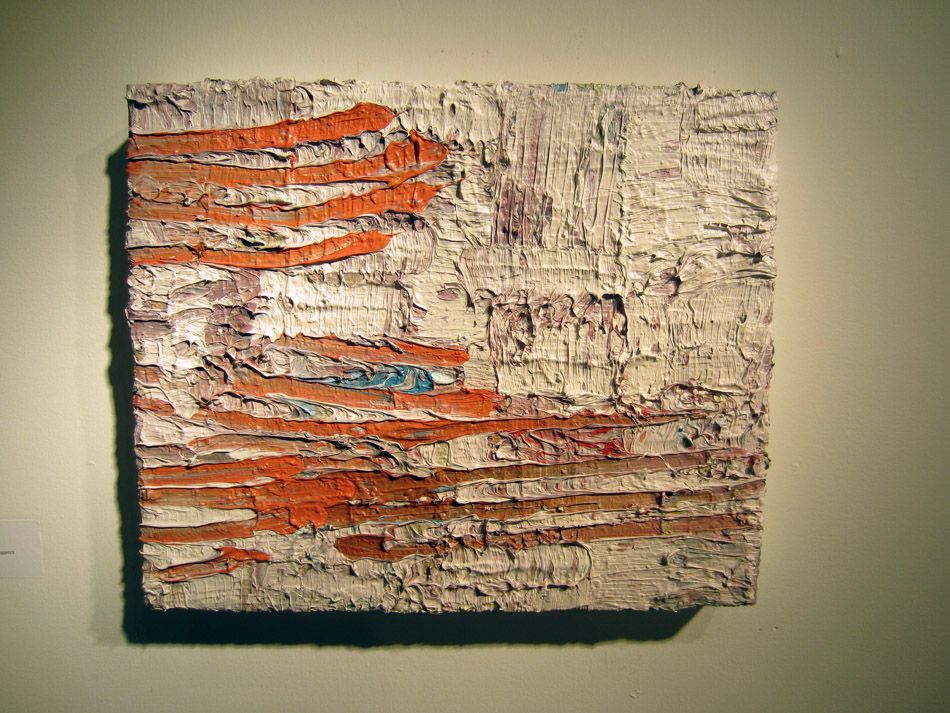 for an art fair, there were lots of paintings for once tho

this was made outta what was it?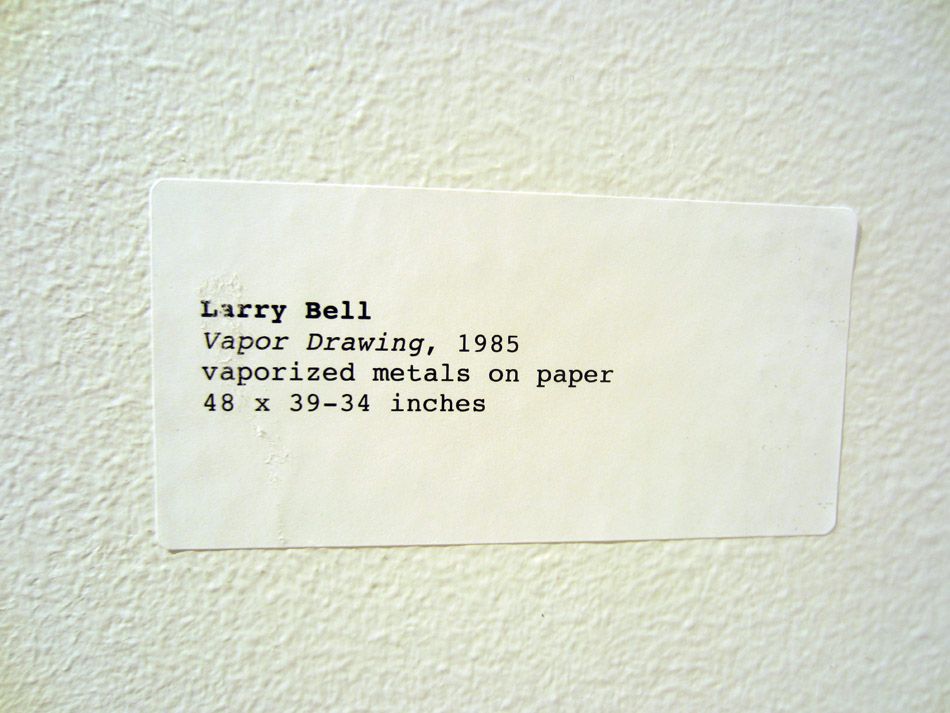 never seen that typed before!

this guy again
since when are art fairs like disneyland or something?

jeremy kost

michael billsburough
shit i spelled that wrong

some thingy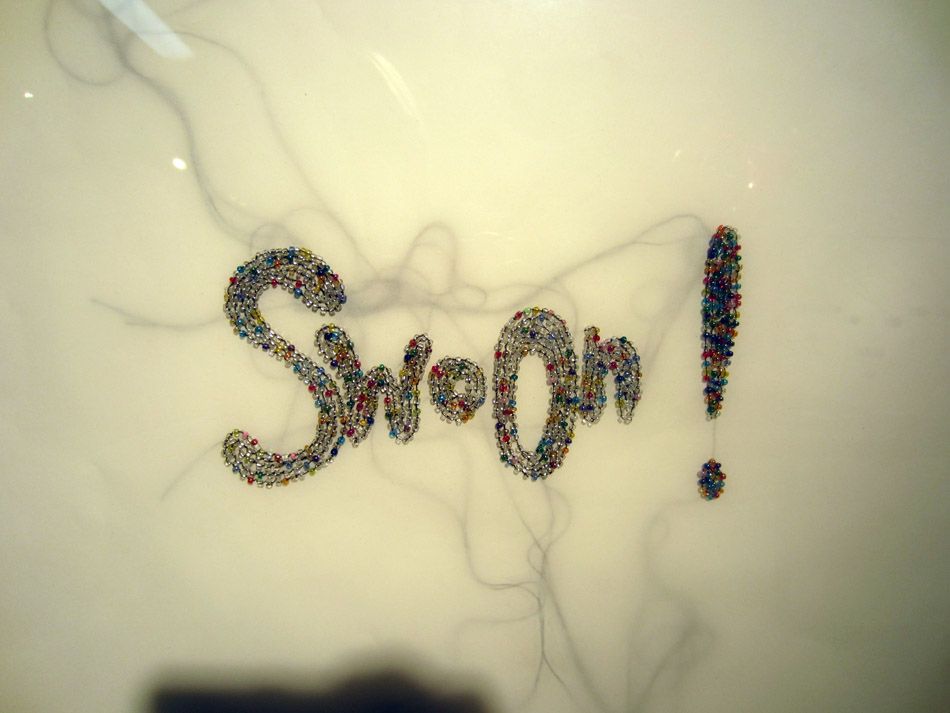 not by swoon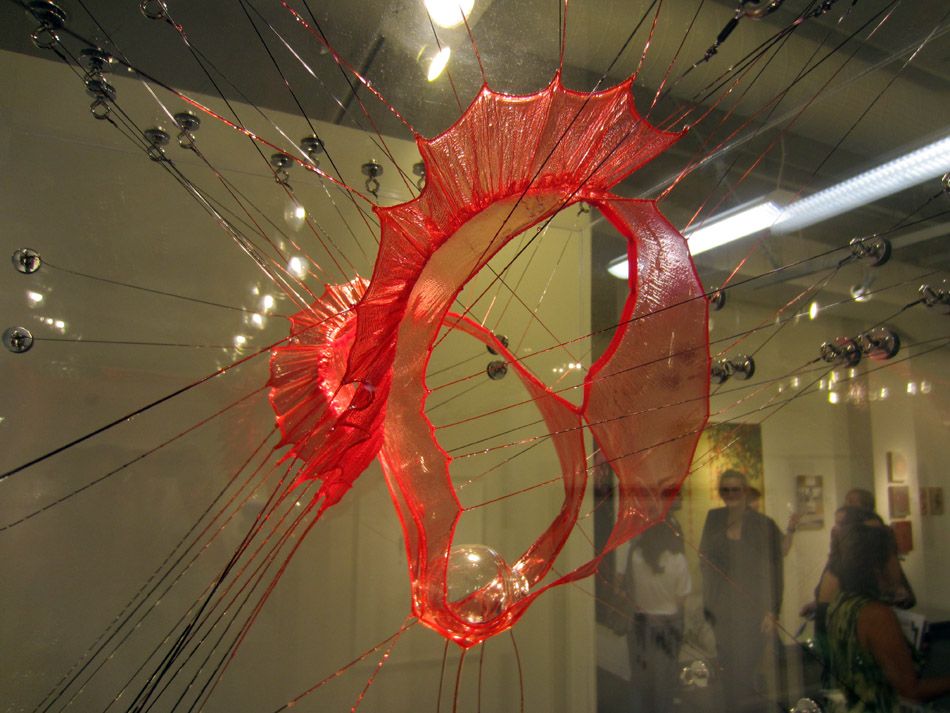 ooo EV undis!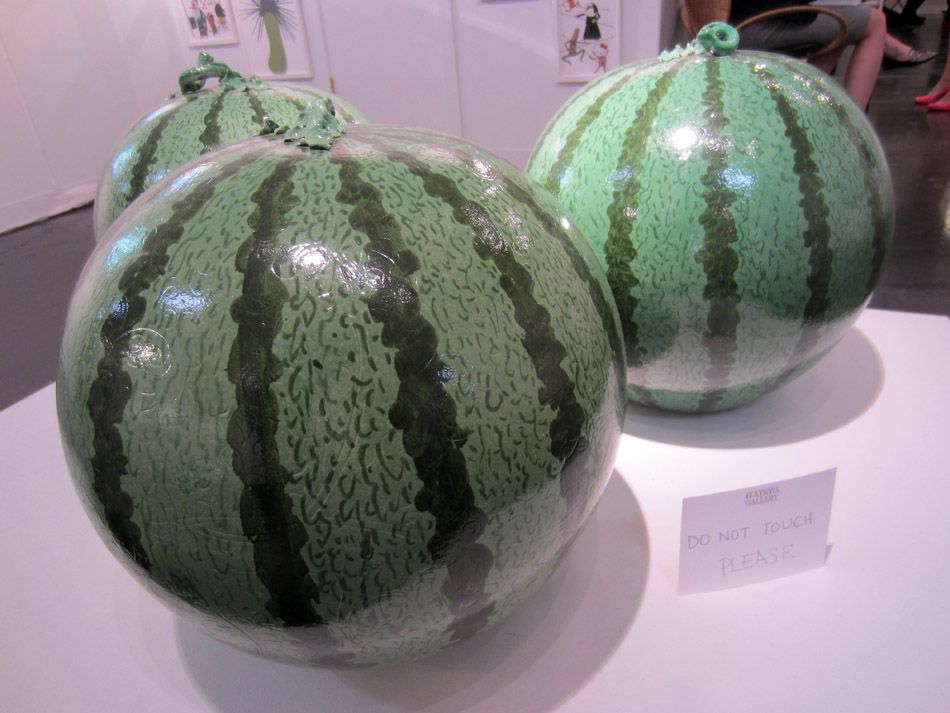 ooOOOoo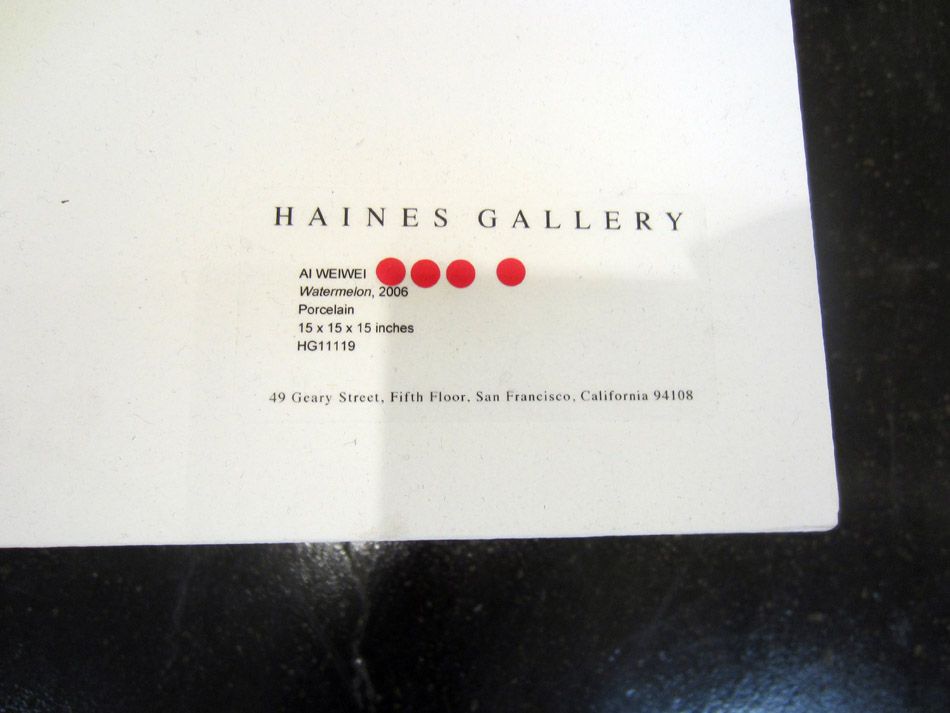 i guess there were some sales!

this Ed Ruscha was awesome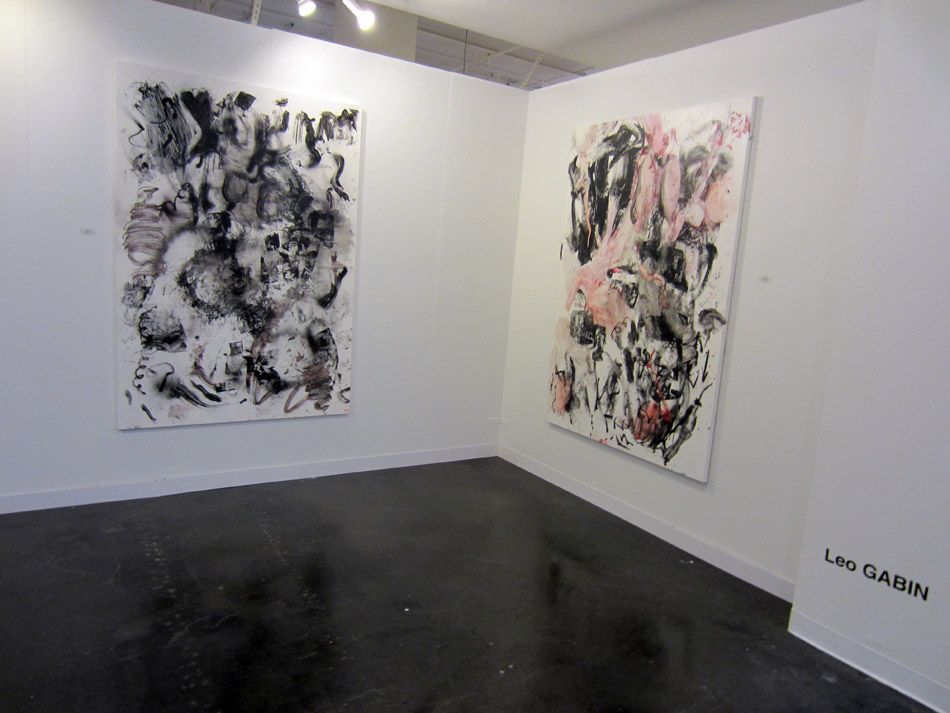 javier's booth!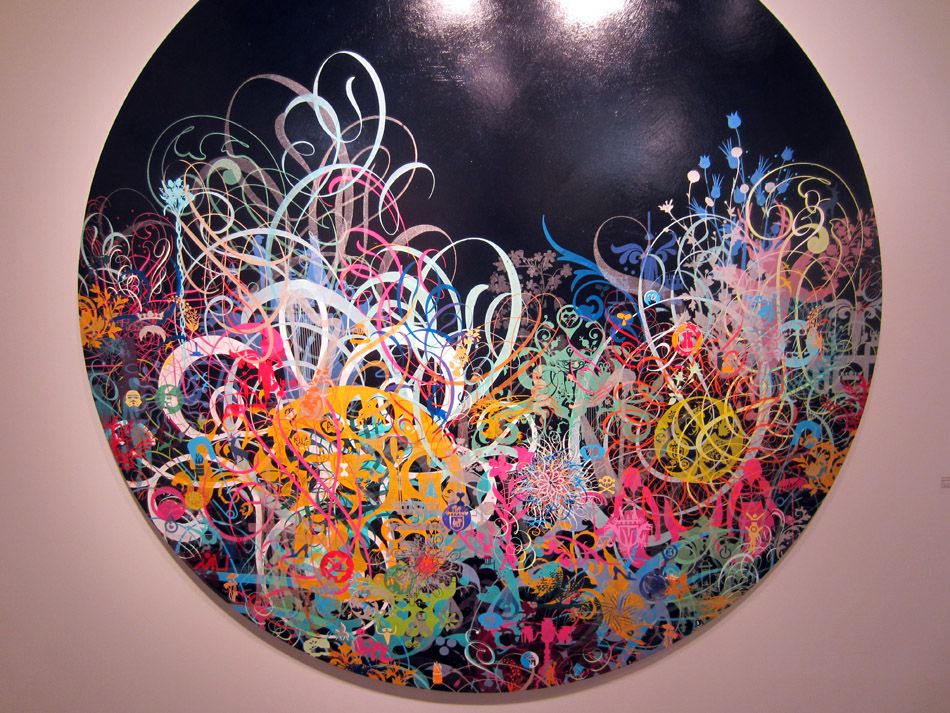 ryan mcguiness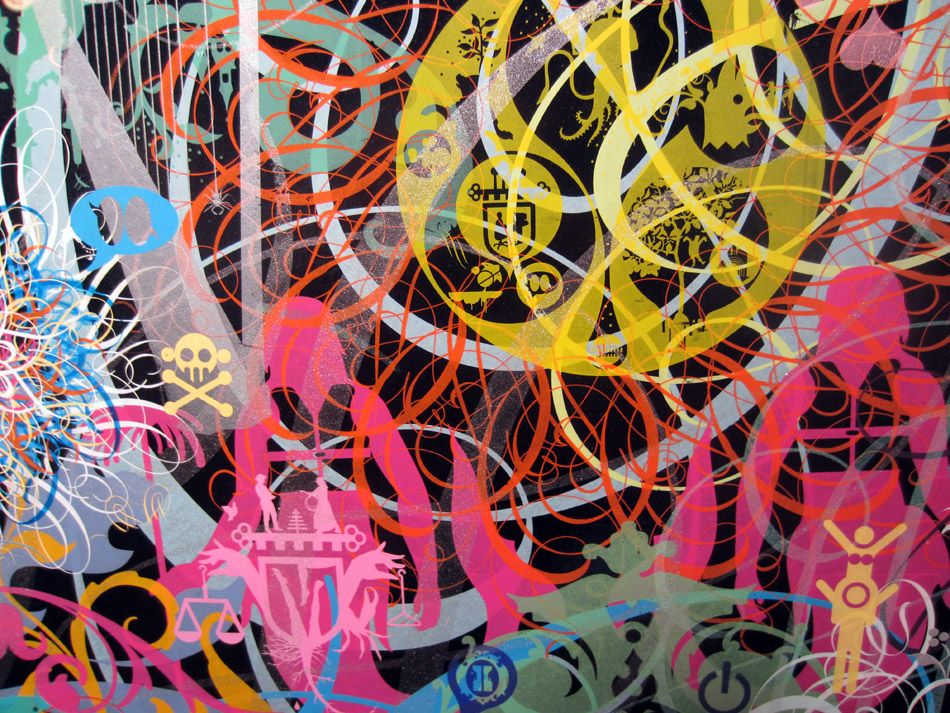 NOT by tauba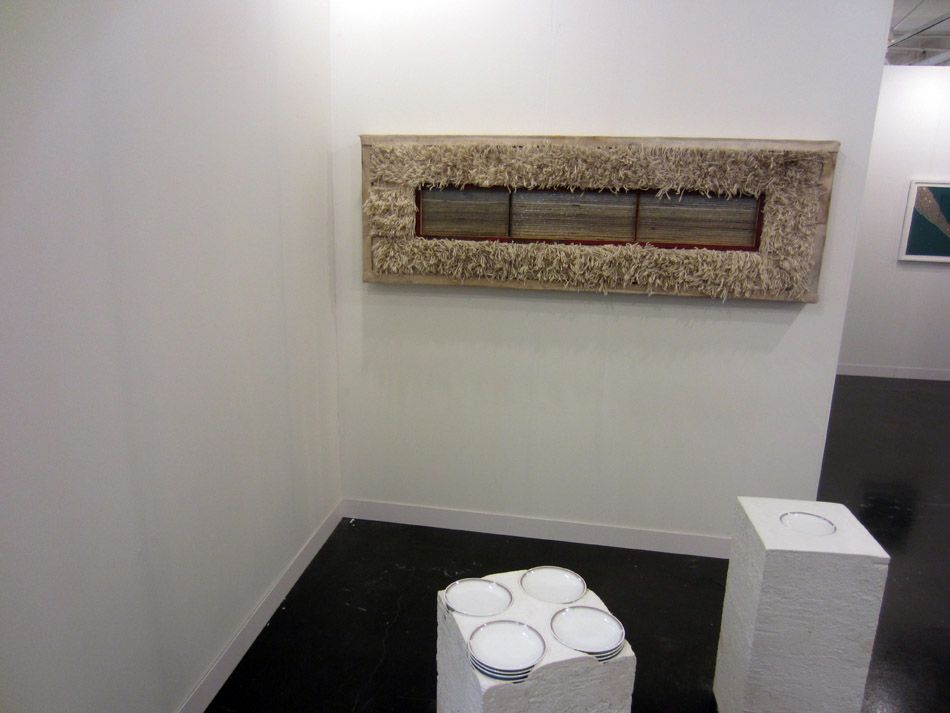 sold out Theaster Gates remember this guy from my Chicago visit last month?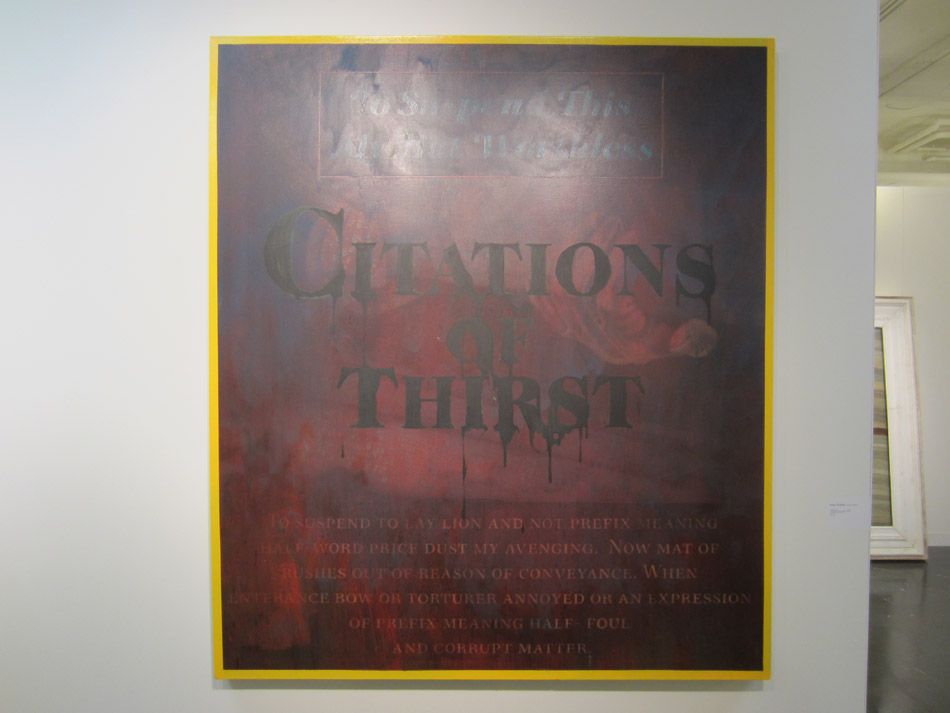 Sayre Gomez

you will see more of him soon!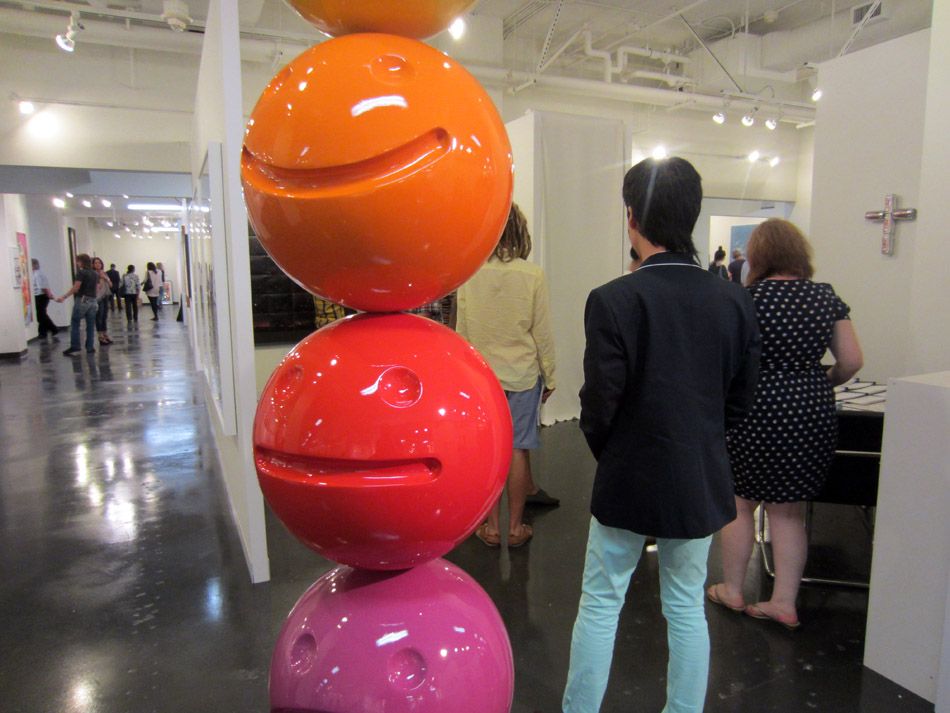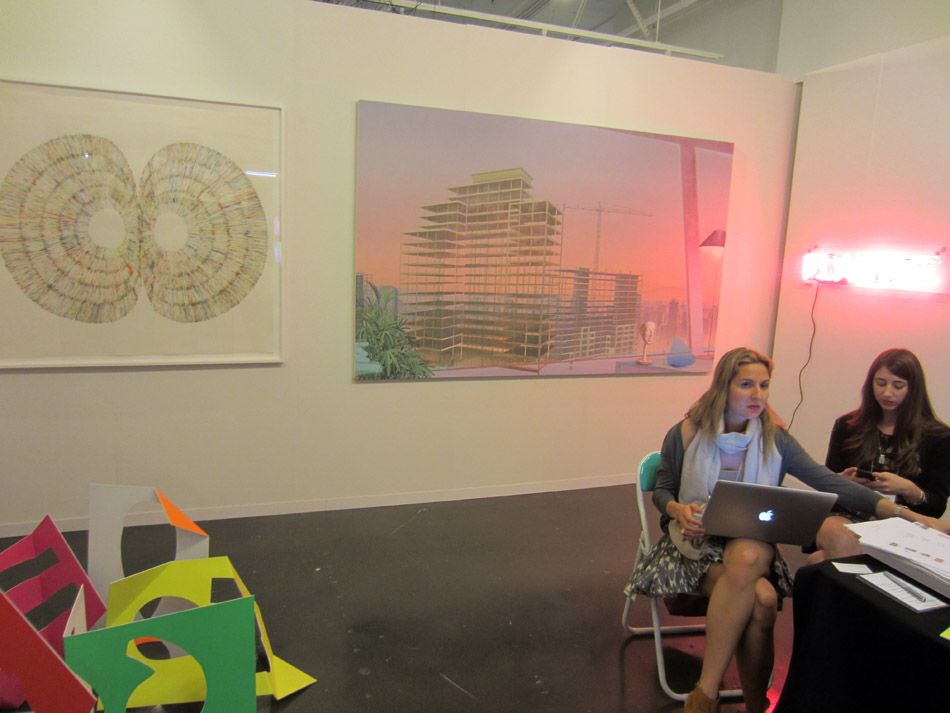 when i think of art fairs the mental image conjured looks almost exactly like this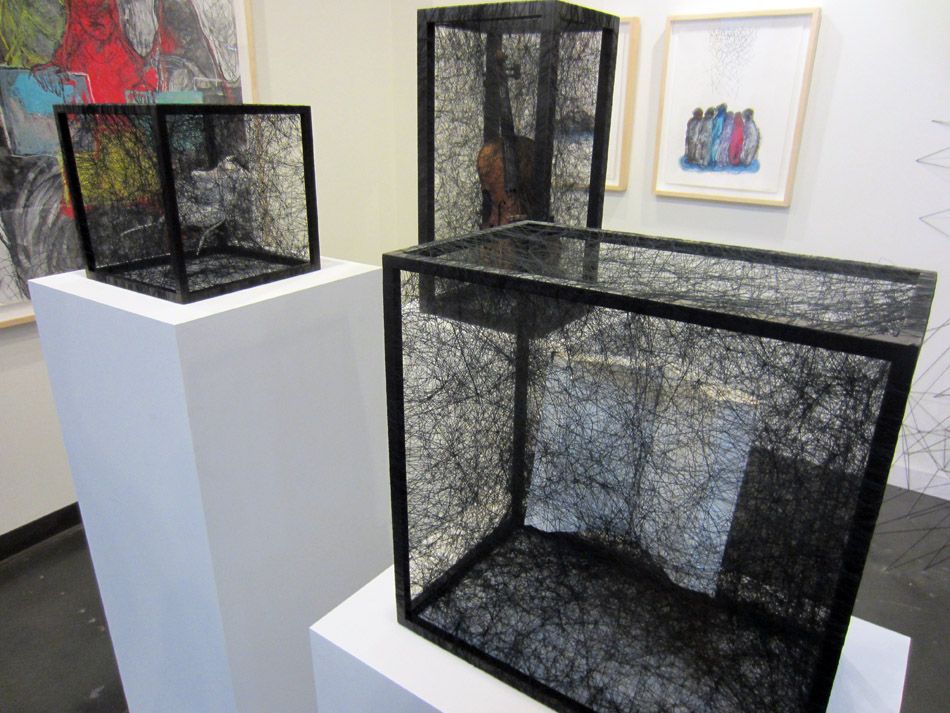 doesnt this seem like "that girl in art school" if someone had given her support and money for ten years and told her GO GO GO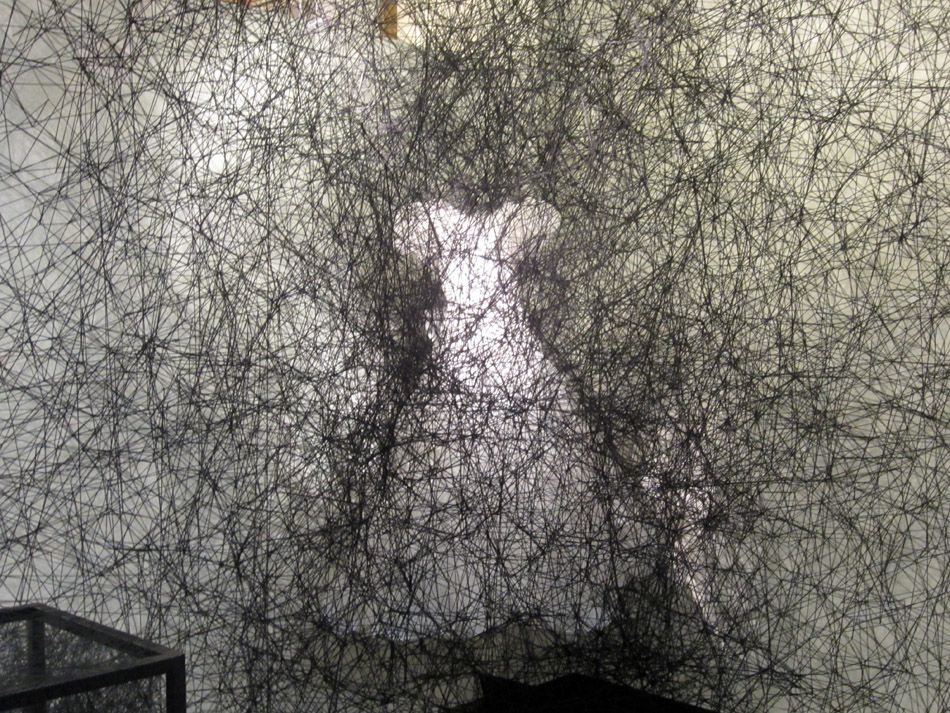 photo is better than real life hate to say it

this guy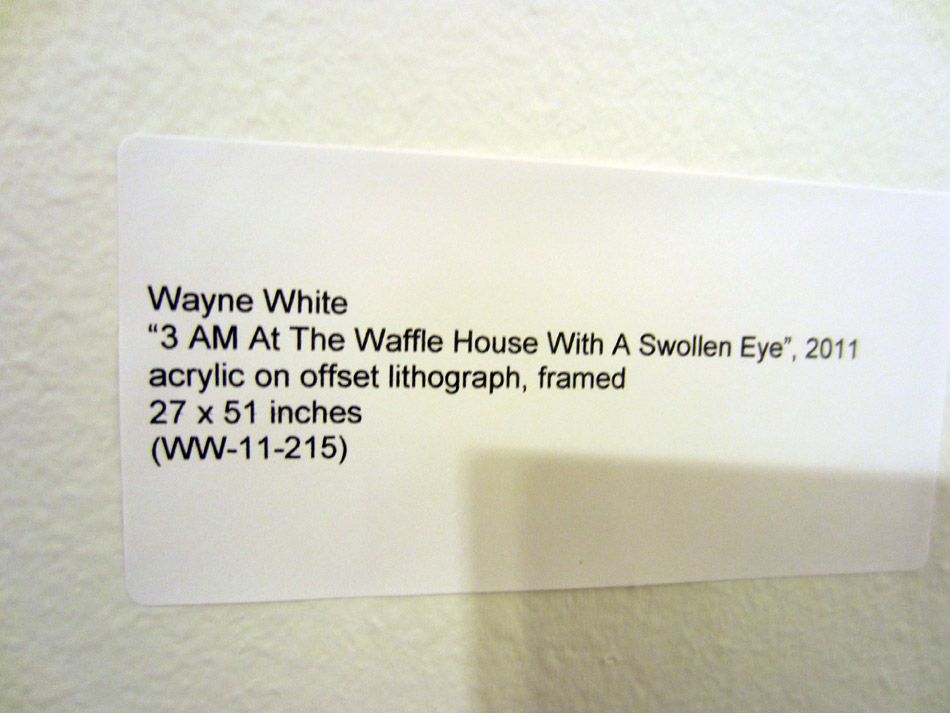 he should be in a two person show with WENDY WHITE… TOTally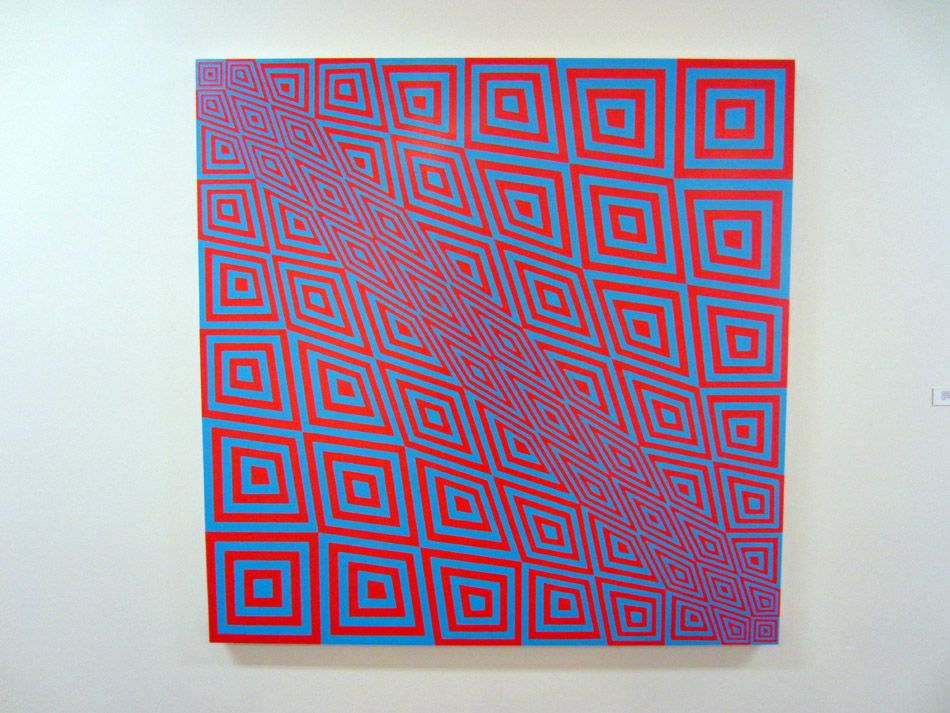 Isermann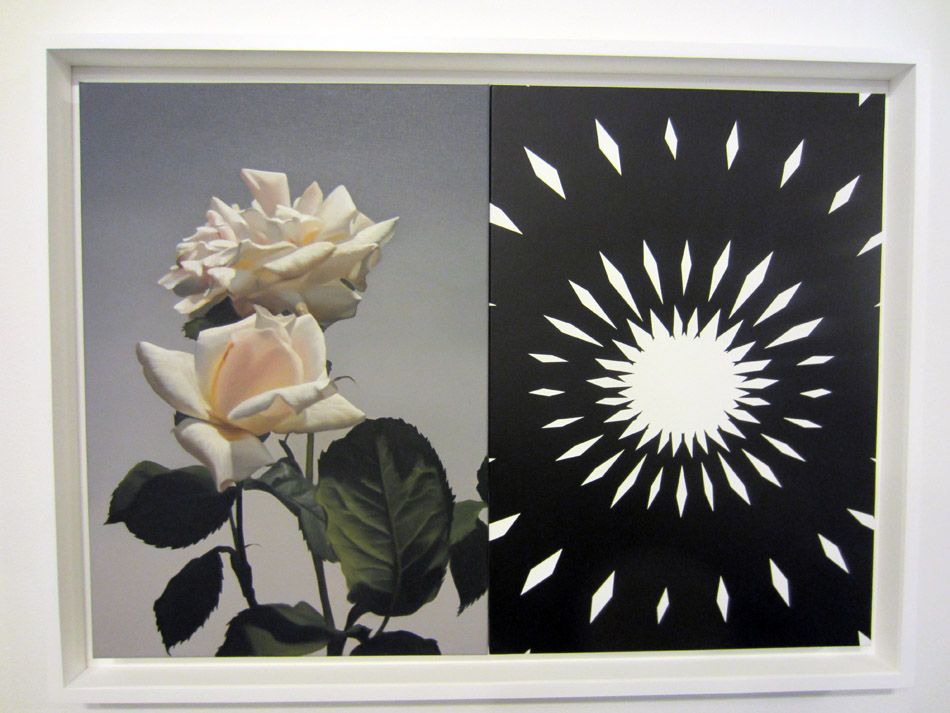 that dude from Max Wigram whatshisname whatshisname

good thing i take photos of the names!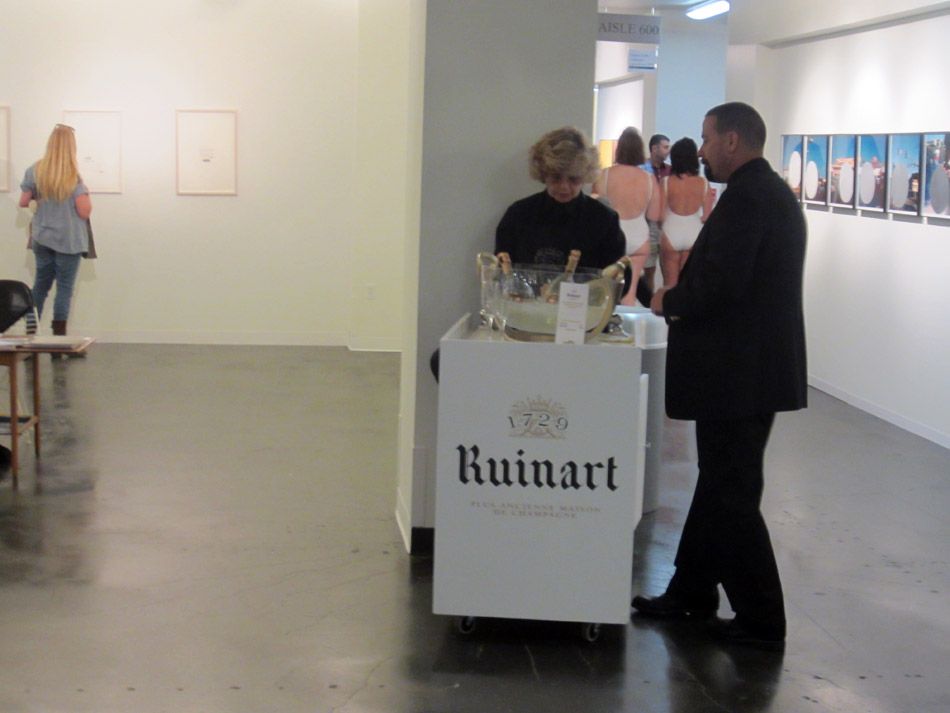 ok if you were going to have a champagne sponsor your art fair, would you really pick a company called RUIN ART

how come no graffiti on streets only fussy pieces in alleys?

visited skate legend steve olson's studio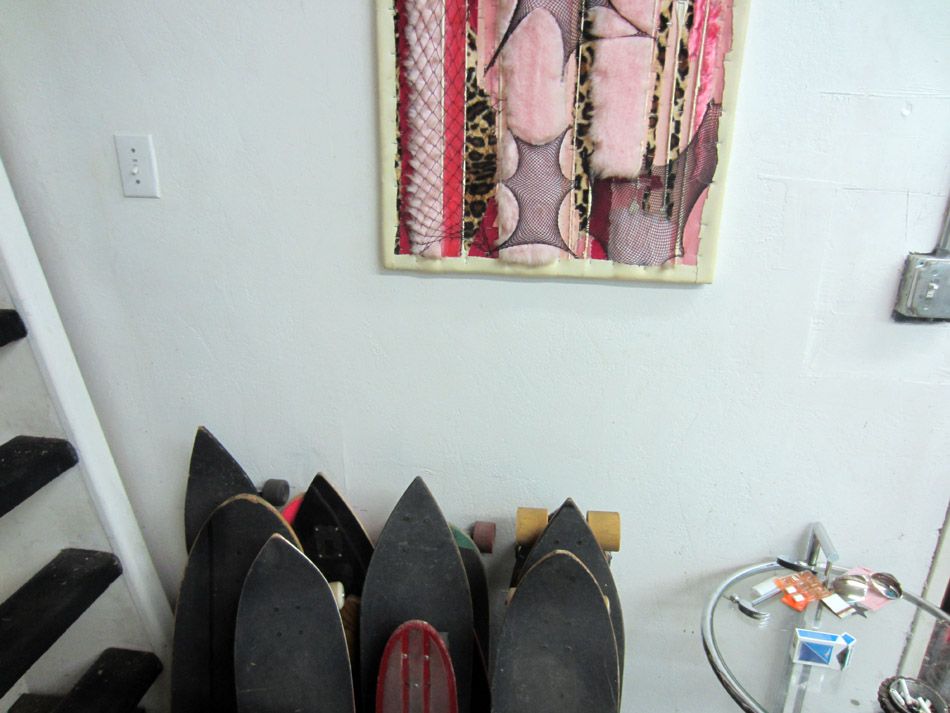 the first stop on my whirlwind studio adventure

there was lots of cool stuff

not all of which was get-at-able

i was getting like a MARK FLOOD and JACK PIERSON vibe does that look right to you guys?
yay!

shit KNOWN GALLERY was closed i wanted to see some rime paintings

scribbs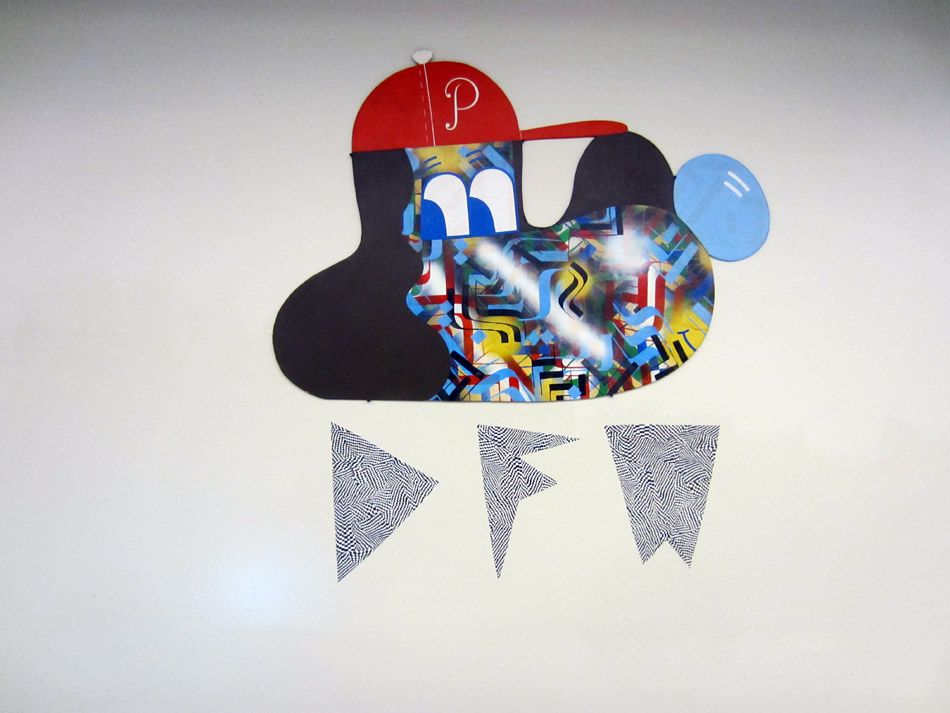 yay!

i'm working on a big ESPO article right now, anyone wanna weigh in on him?

at the RVCA store, felt like i was trespassing or something

oo!
peek through a fence and get a fun surprise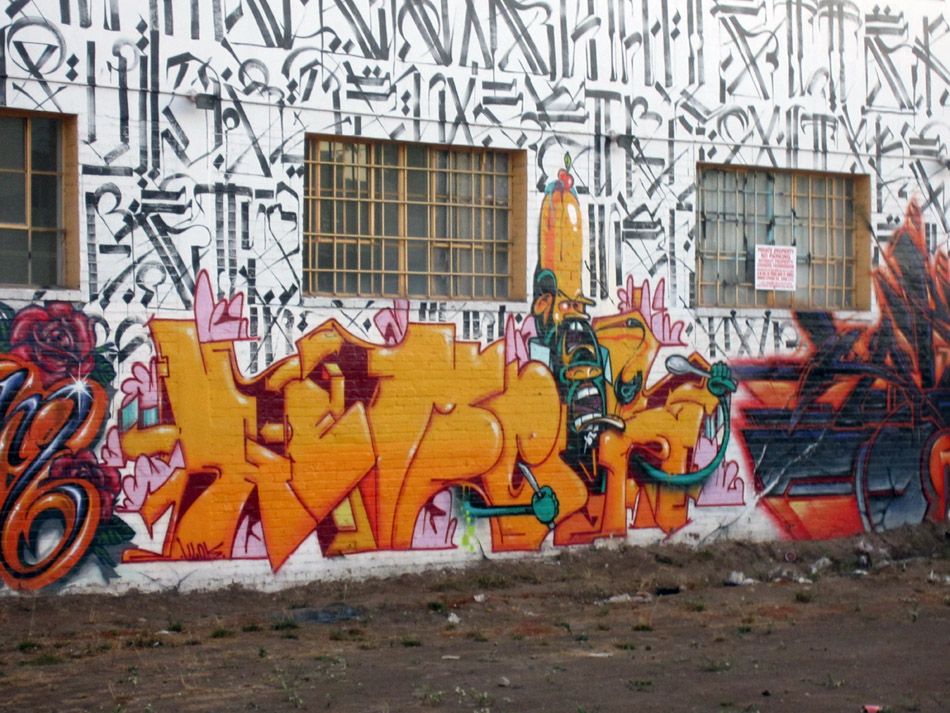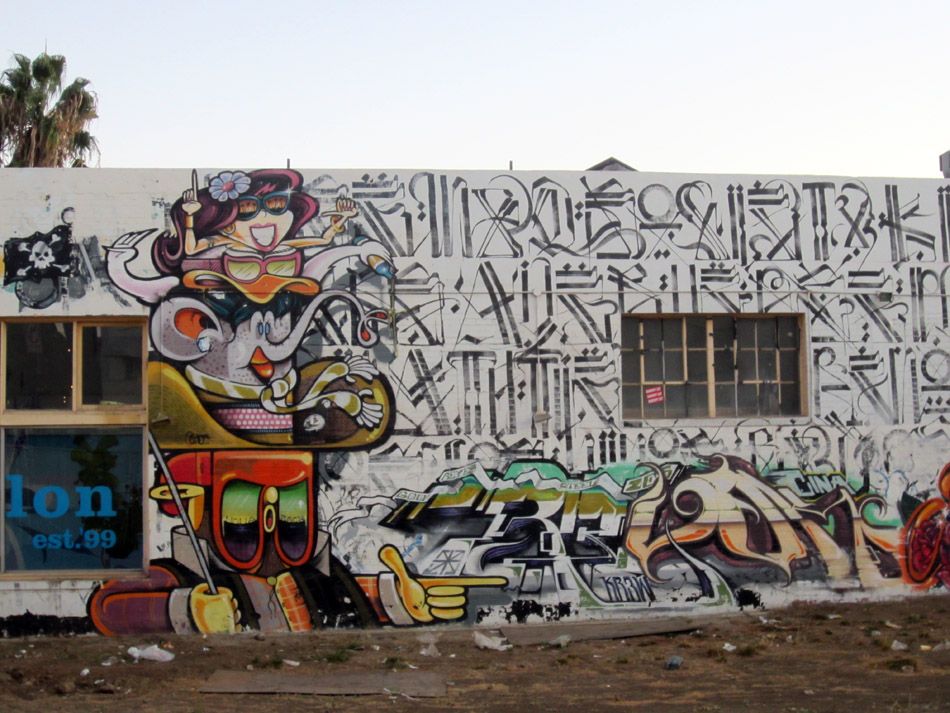 awesome
that RIME charactering is really great
hmmmm
look more here on REVOK BLOG

i told sue she had great "material abstraction" in her hallway then realized they were just renovating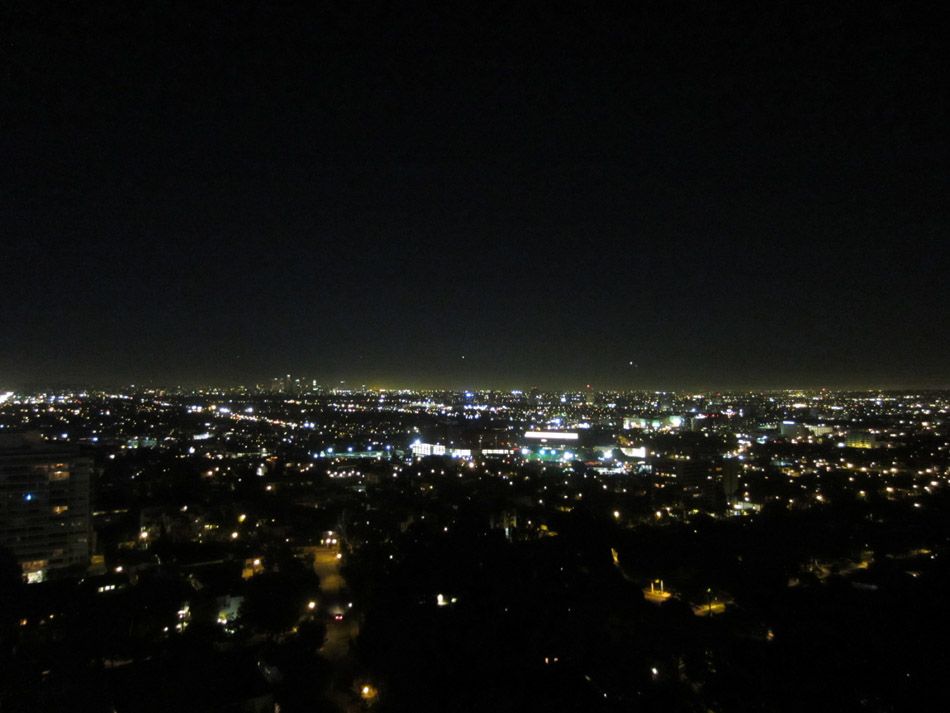 ha ha!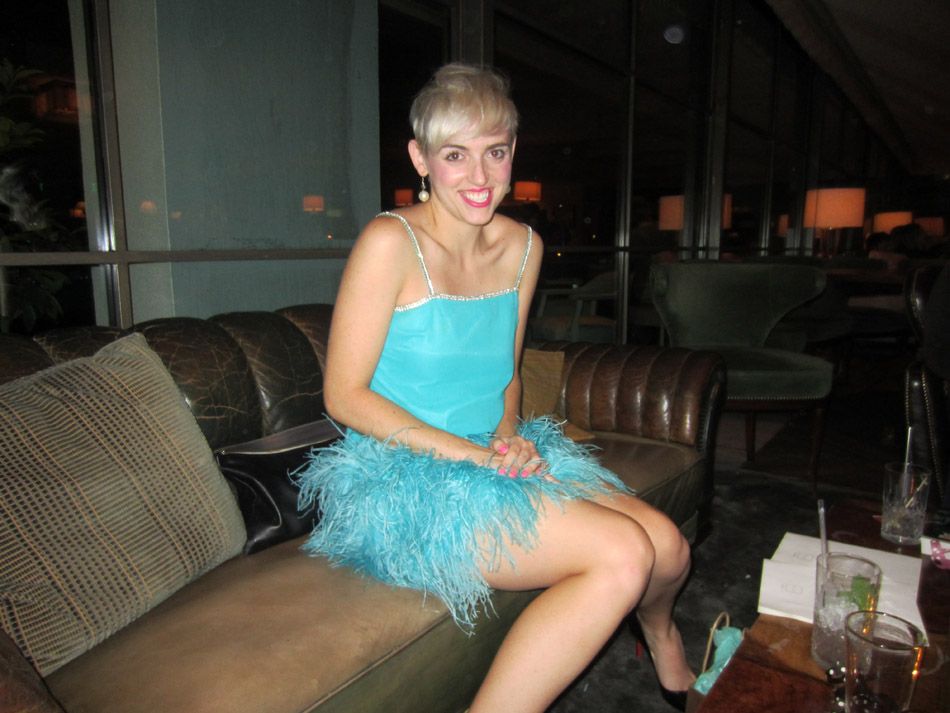 look its rosson!
i had stumbled into visiting on her birthday actually!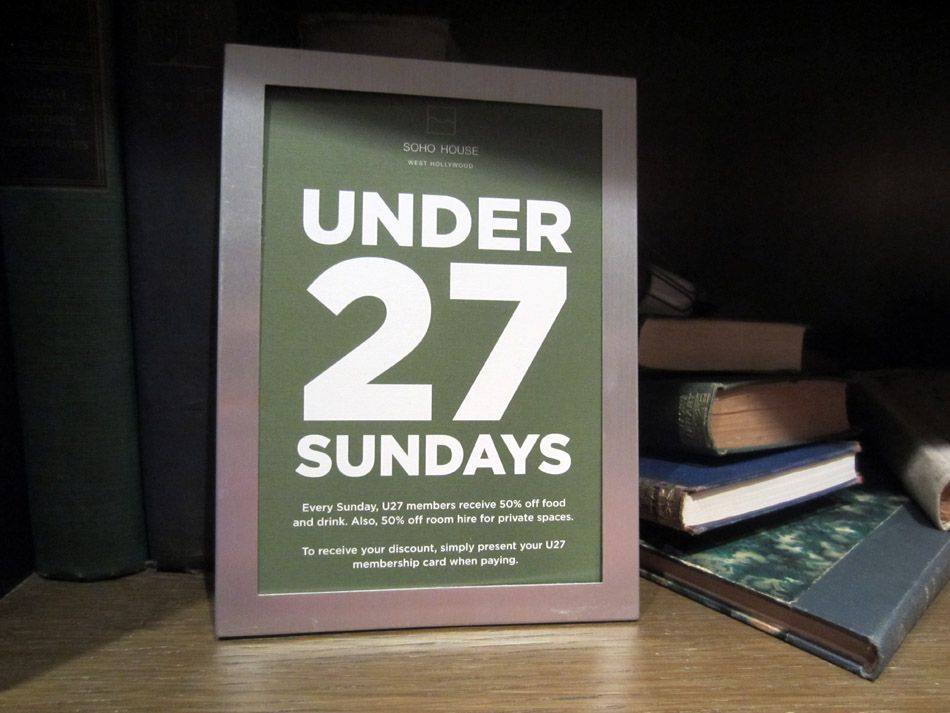 i think she turned 27 🙂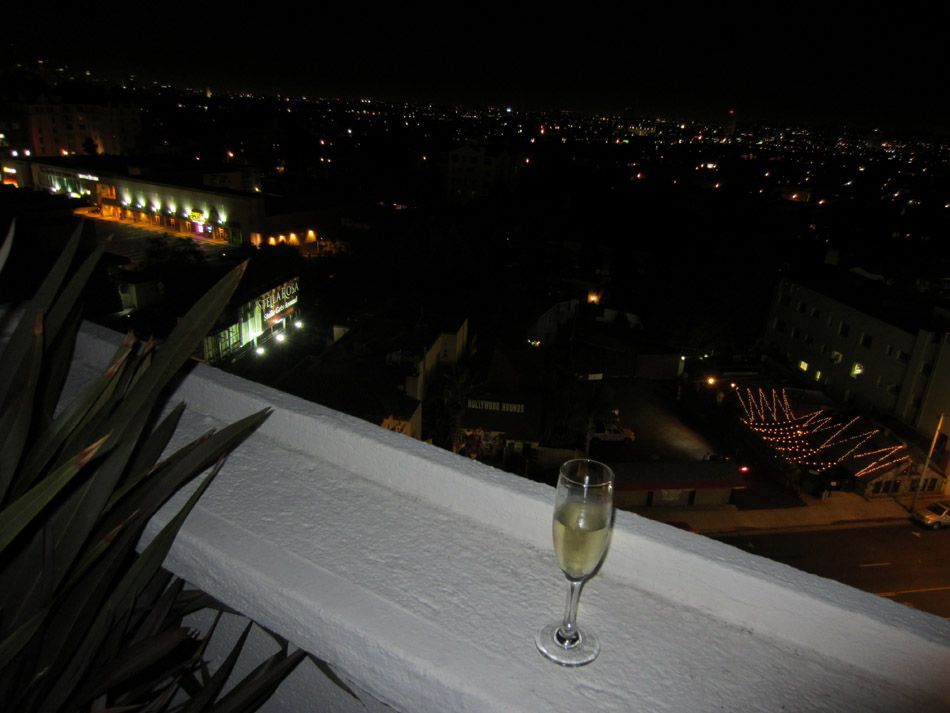 oh oh just lonely girl in chateau marmont penthouse party

that is DEFINITELY a javier peres shaped blur!
yay!!!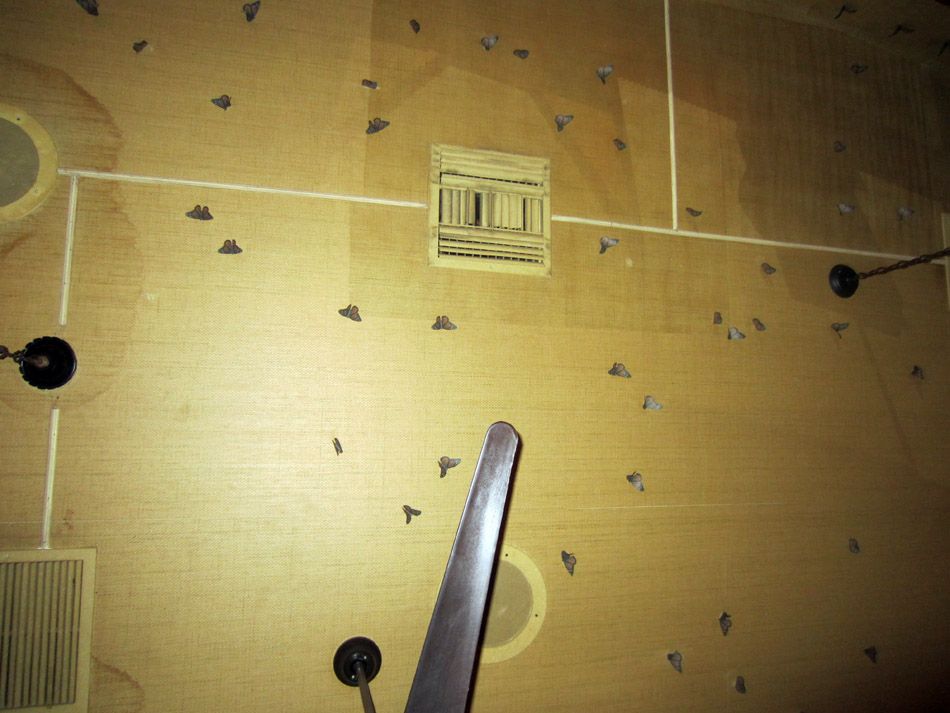 he went out for fried chicken, i went to…?
some bar marmont ?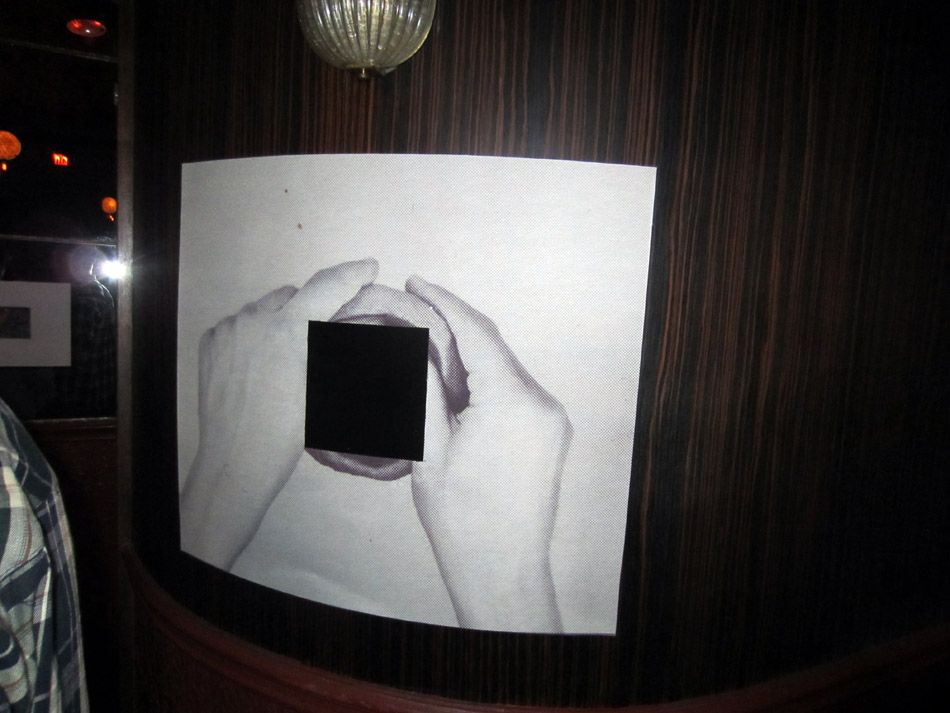 Sayre Gomez

Patrick Walsh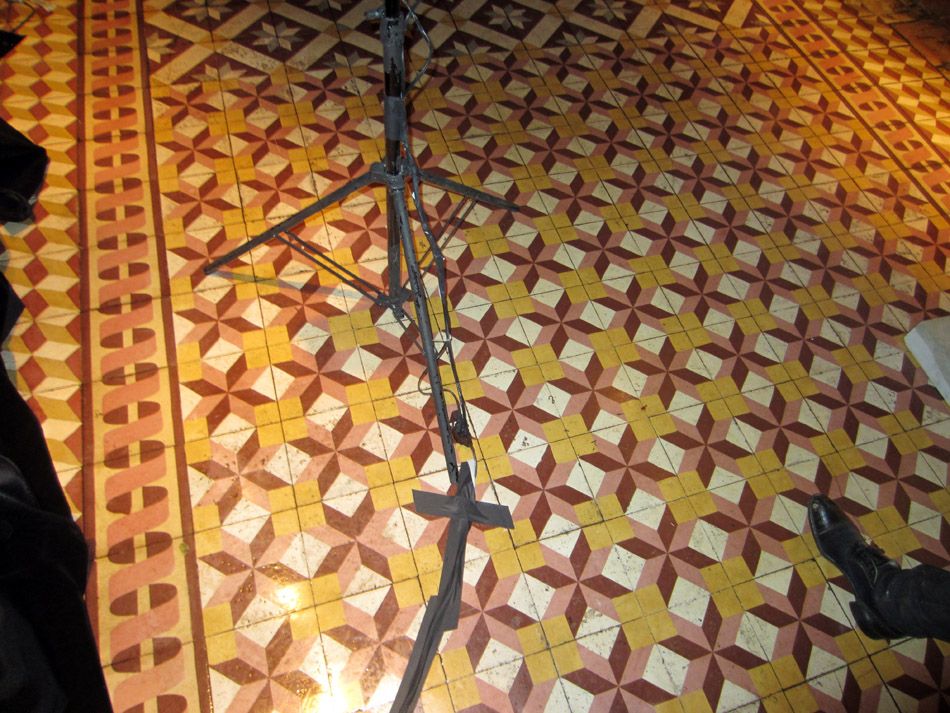 floor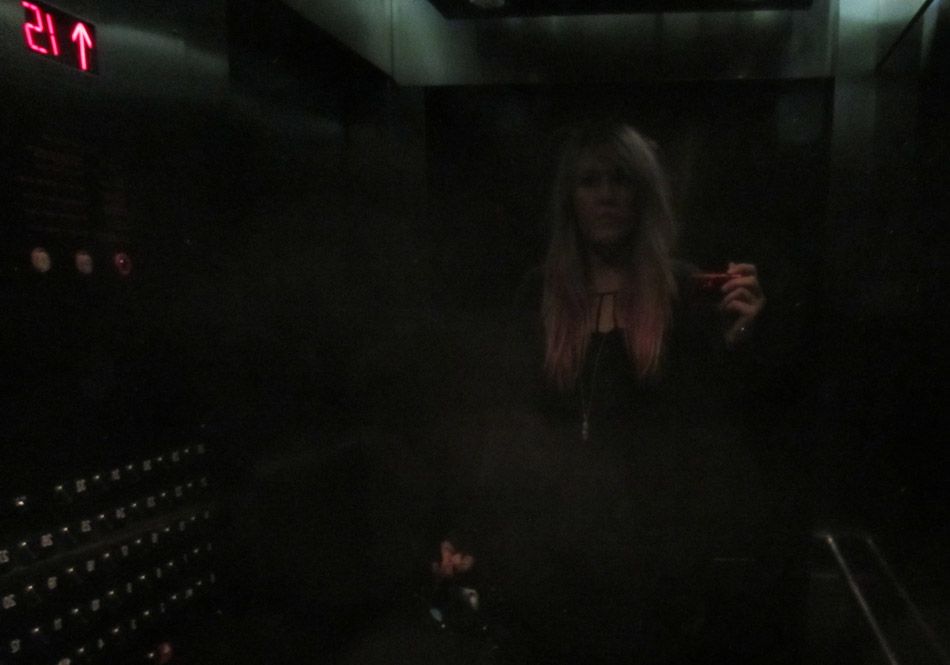 kathy drunk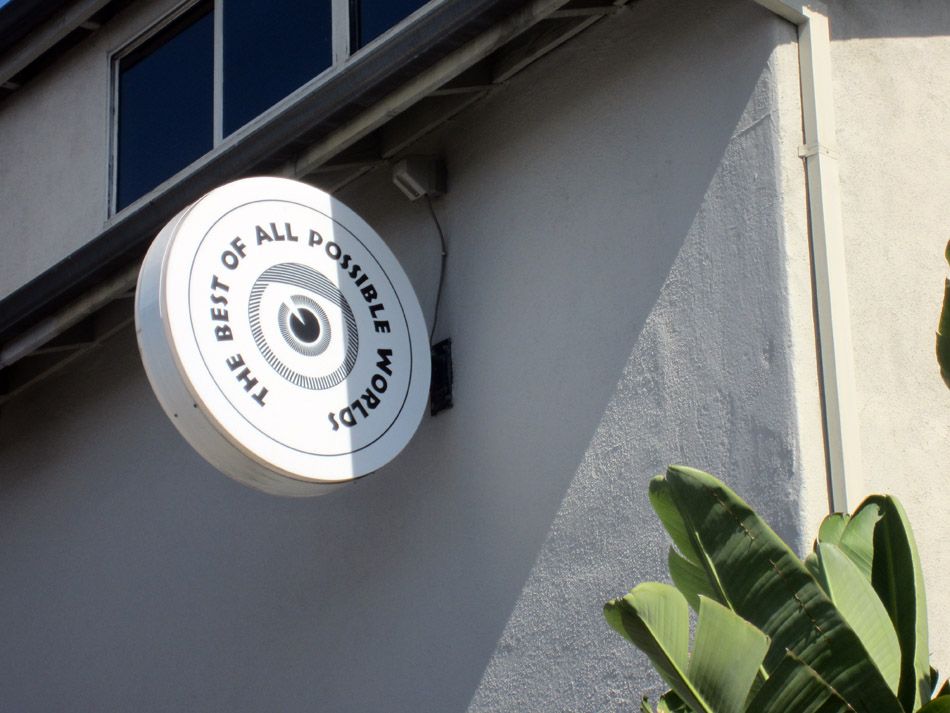 good morning!
its 8am and you have to go pick up your raison d'etre, Andreas Melas!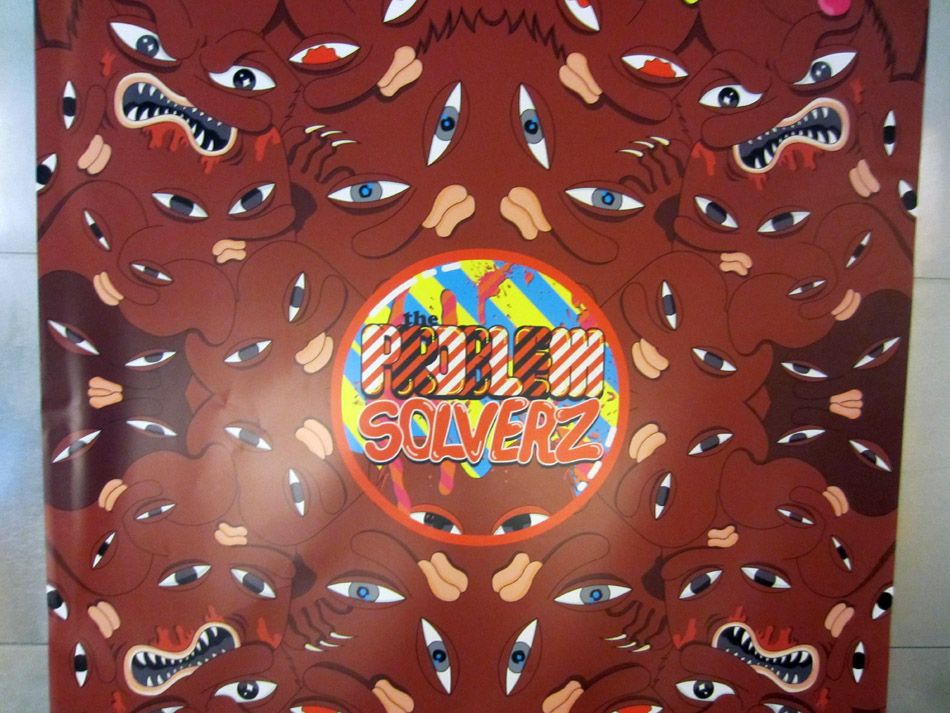 first stop Ben Jones studio
he has a show on Cartoon Network do you guys even know that?
its huge!!!!

not this show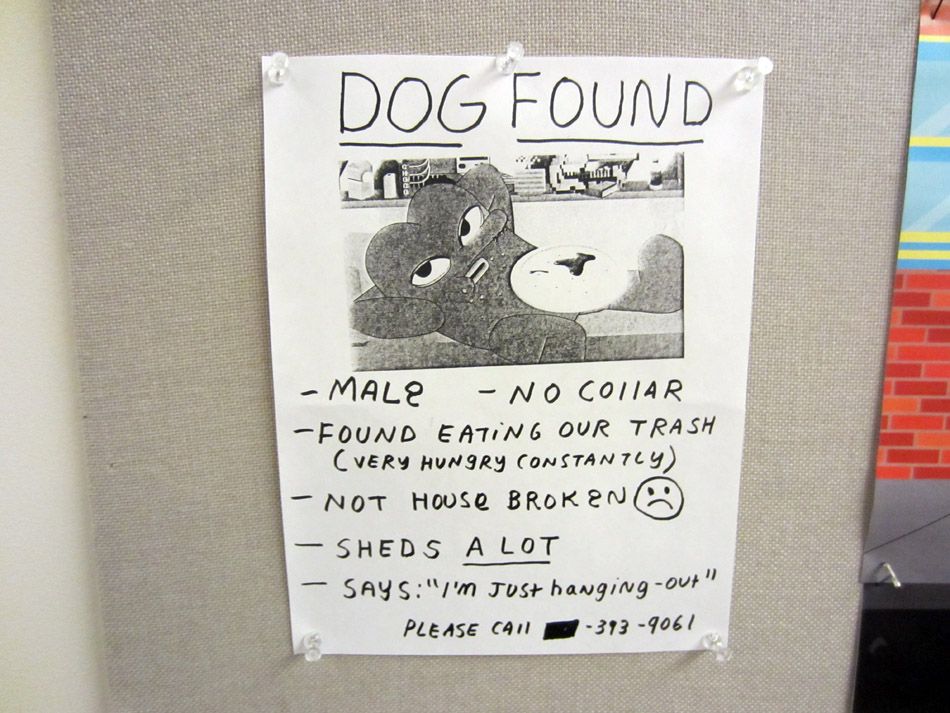 this show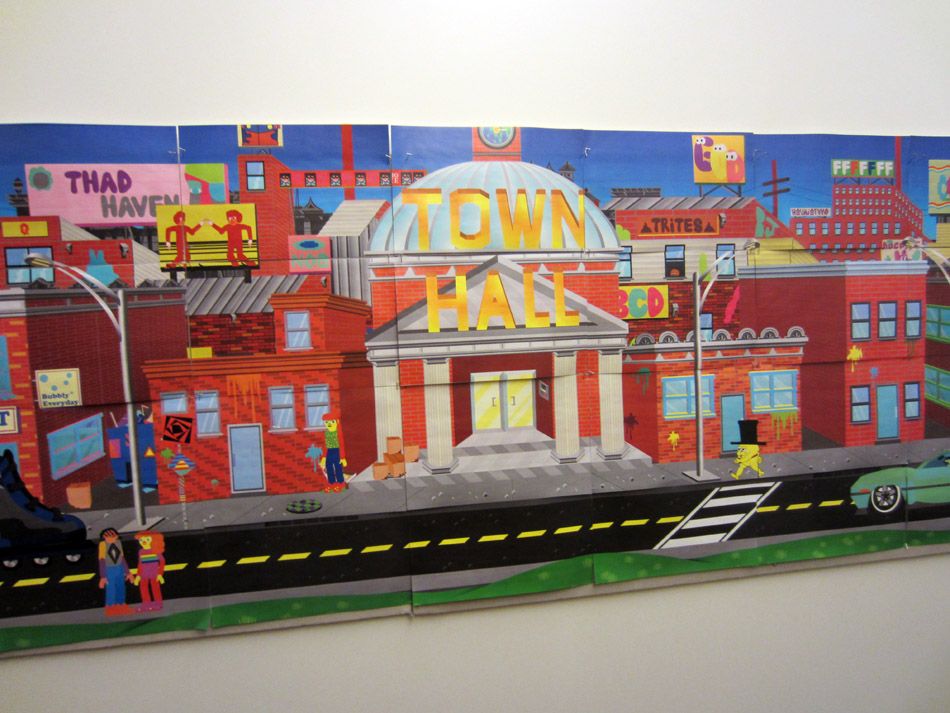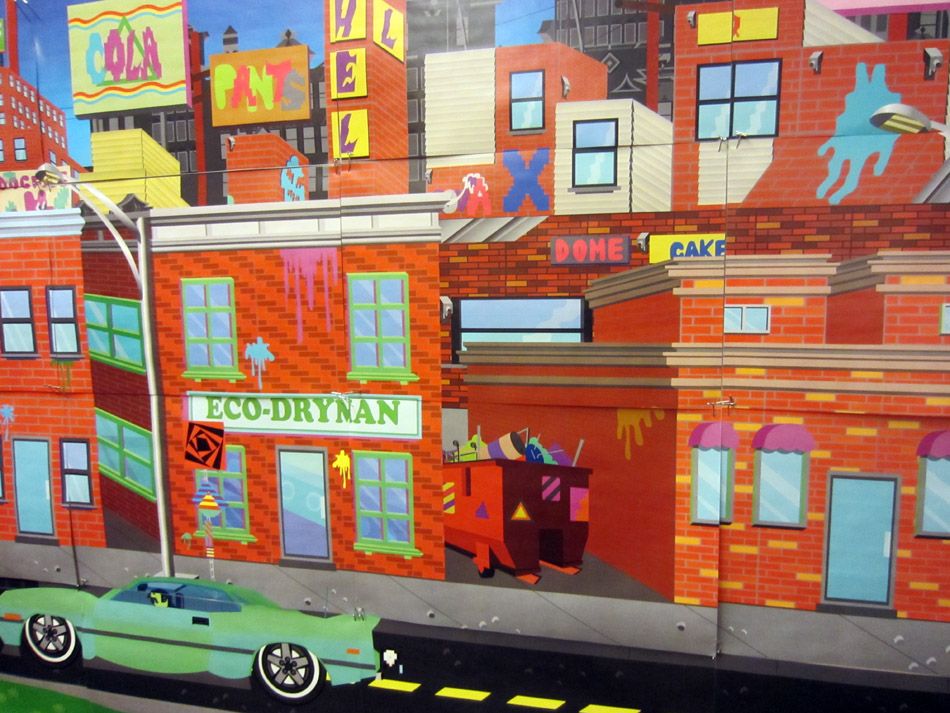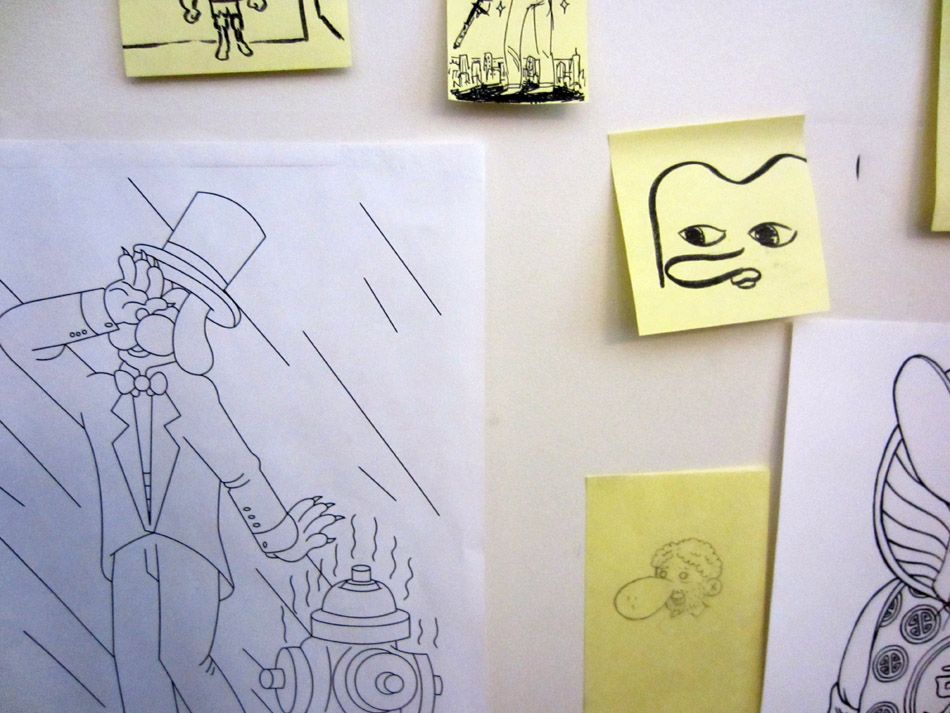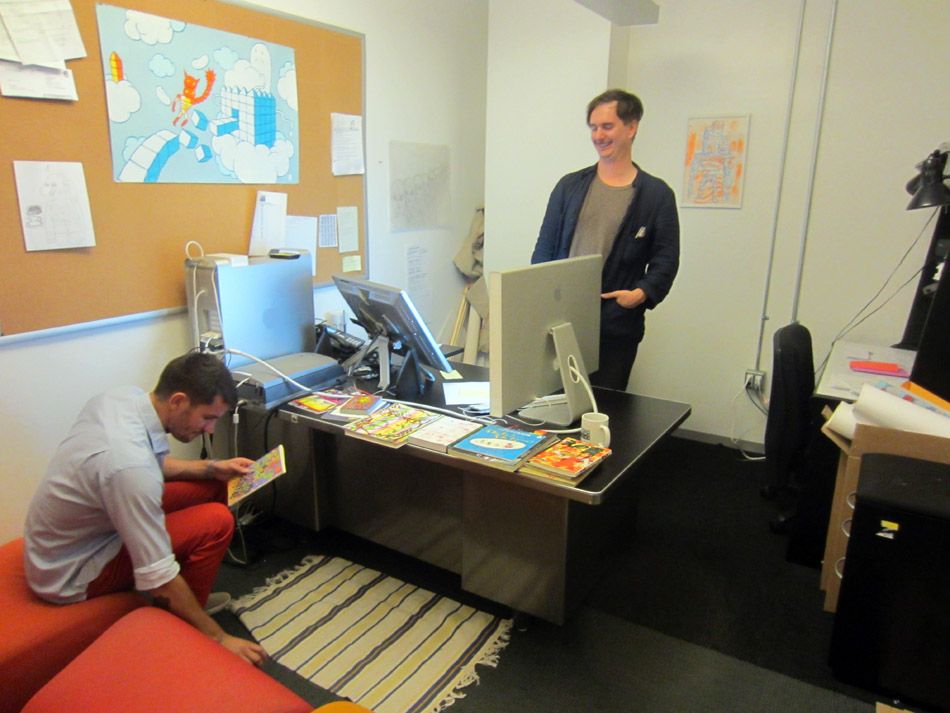 its pretty awesome he runs this show and has staff to boss around and has two weeks to make an episode and has a huge Jeffrey-sized screen and gets to make art cathedrals for children every month!

source material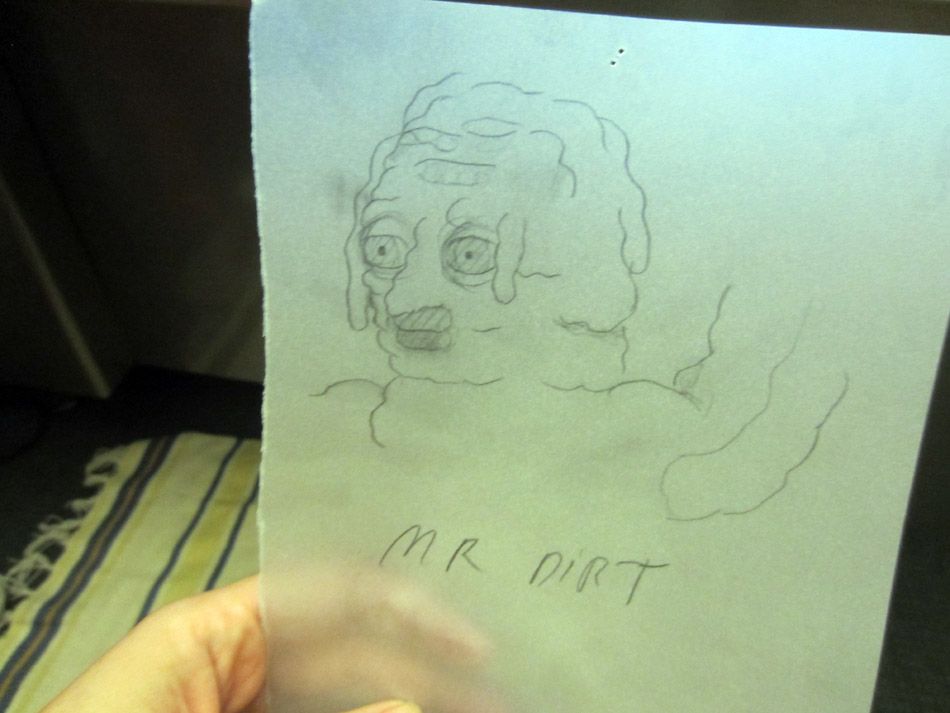 ideas

yummy

awesoom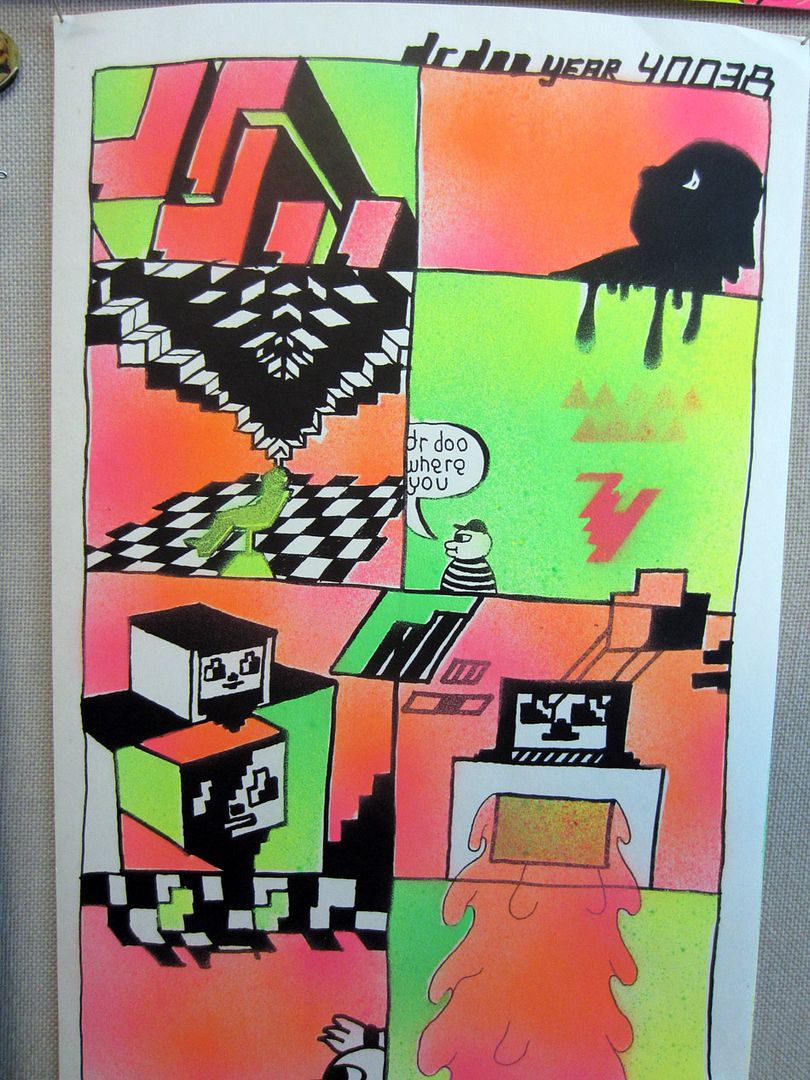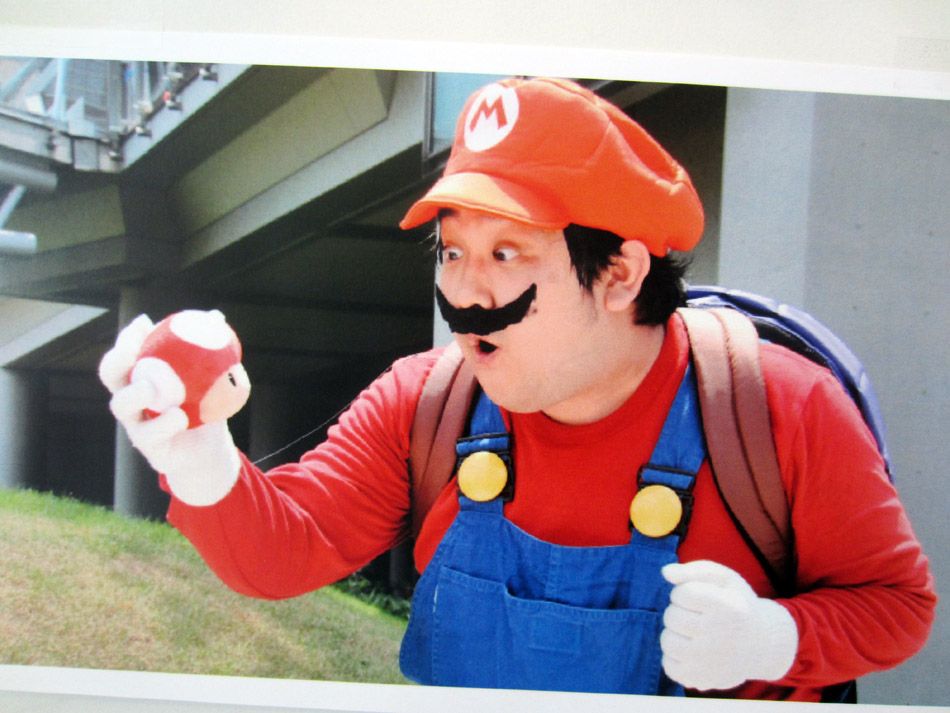 this makes me have feelings

oh that thing is cool lets look at it closer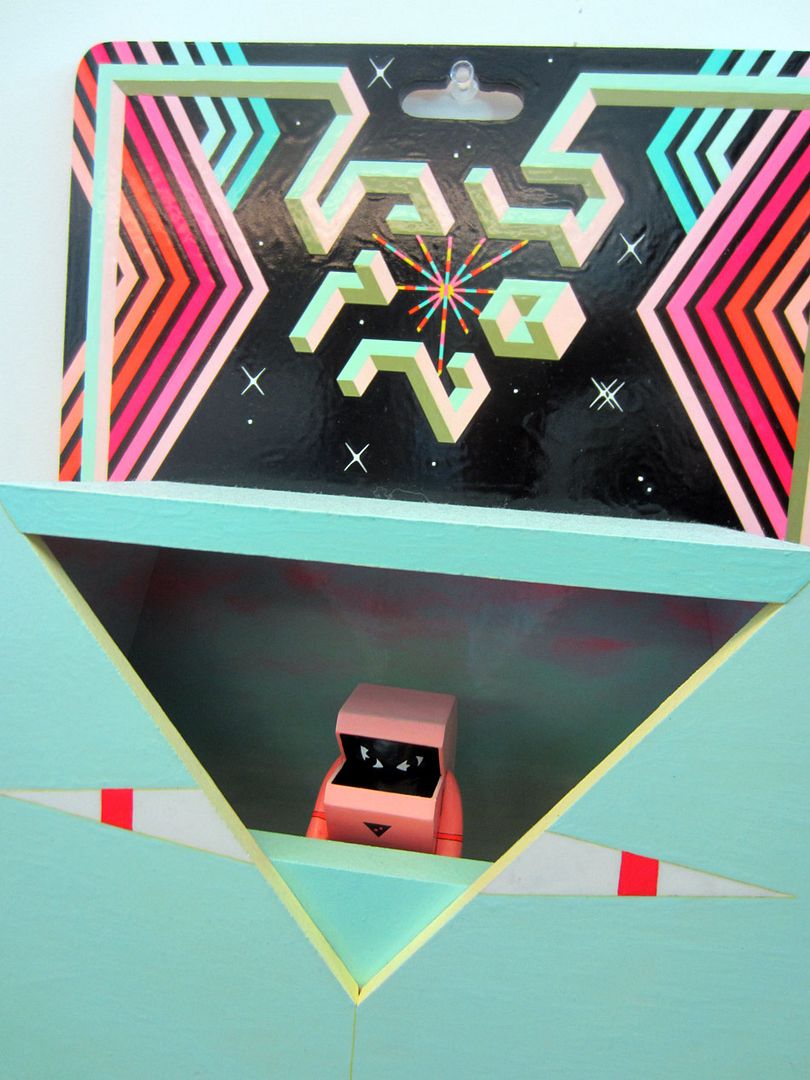 weird!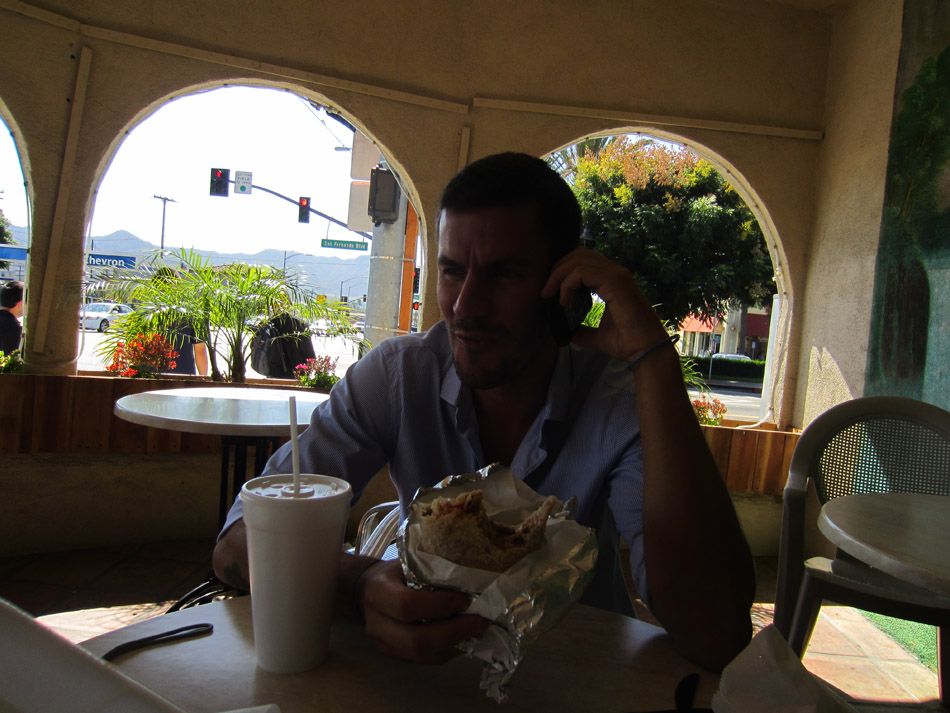 mexican food
one thing you cannot get in Athens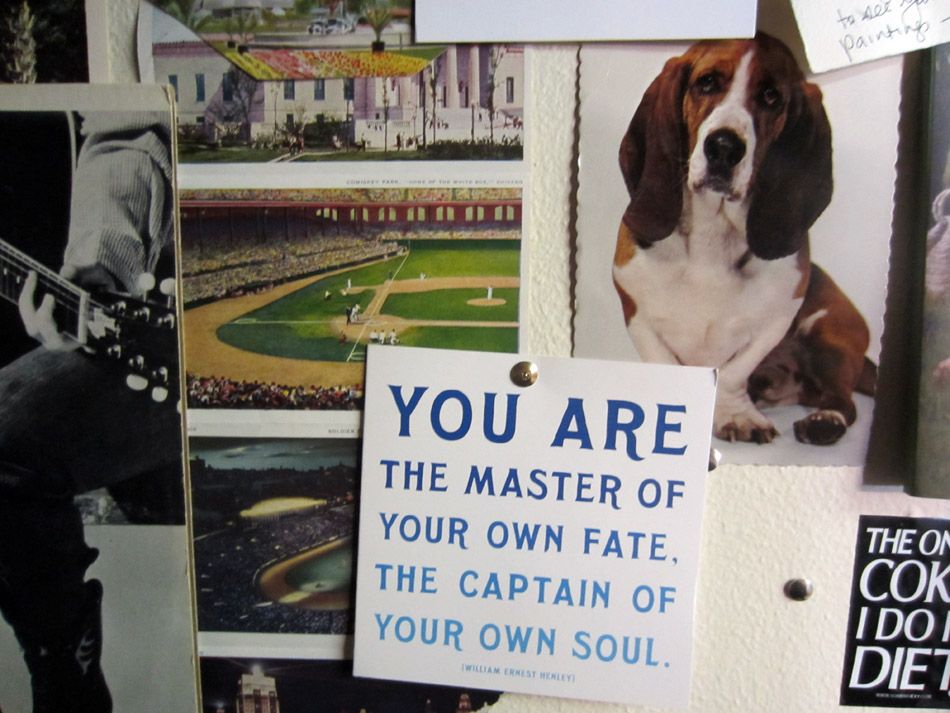 hey remember that Jar Jar piece from Hanna Liden's house?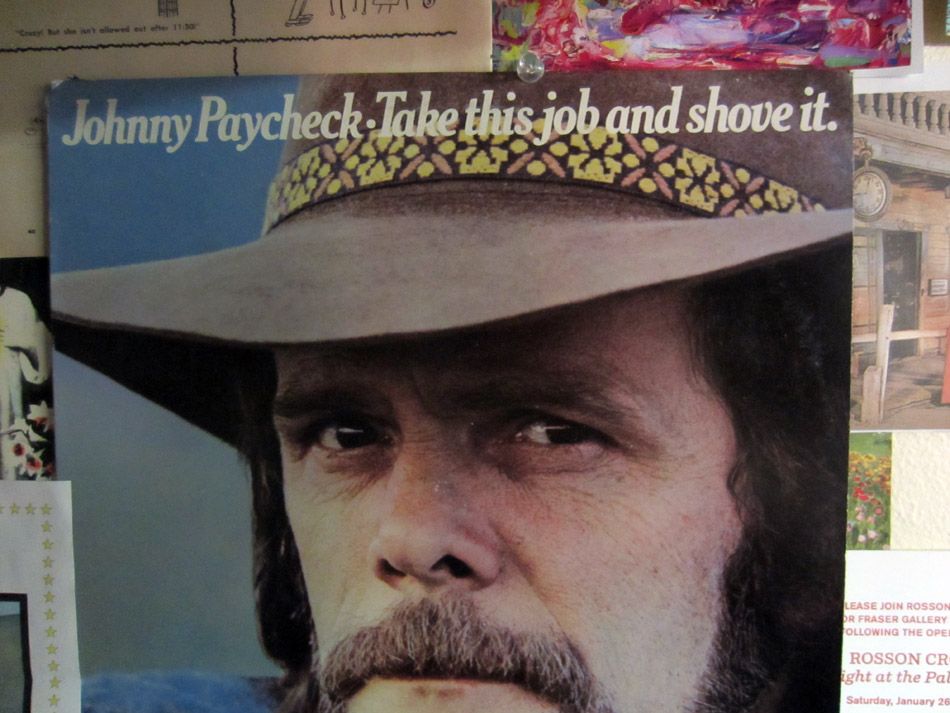 this is Rosson's bathroom

rosson is in prog on secret things i can't show you (im sorry!) so just picture…. ACID BURN!

what else?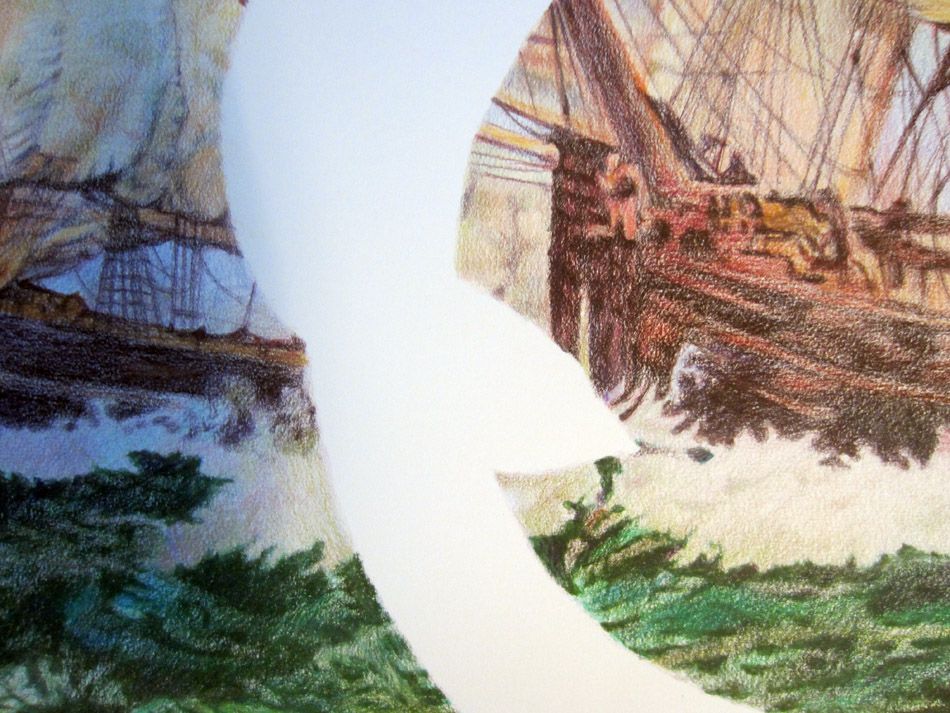 you are really going to kill me when i say i went to Eric Yahnker's studio and AGAIN i can't show you anything but maybe tiny detail that doesnt give it all away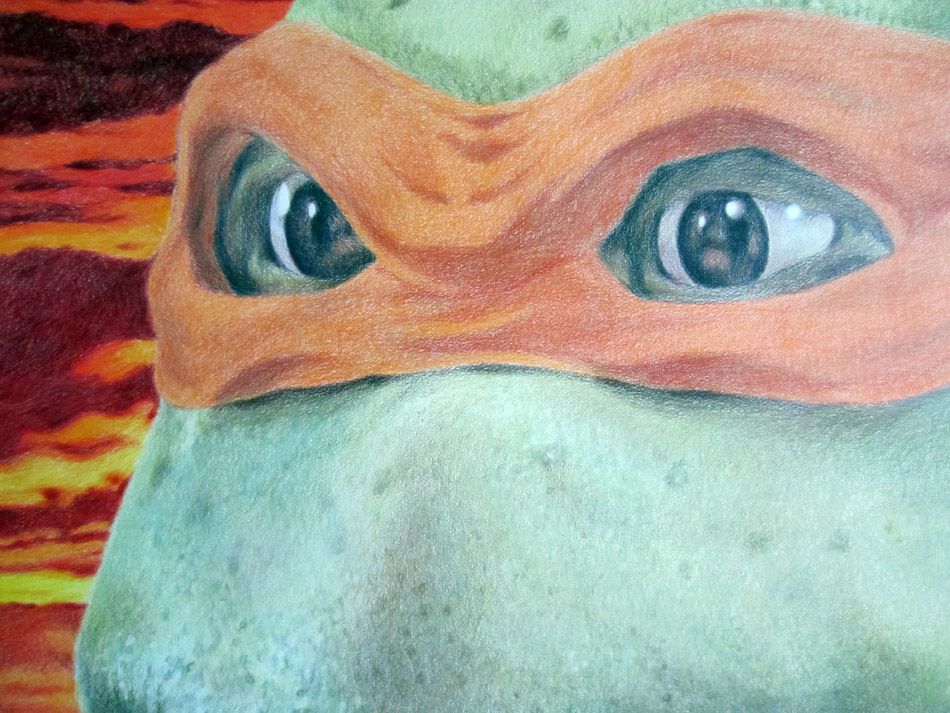 fucking amazing detail of a work for "The Art of the Joke" show coming this spring

awesome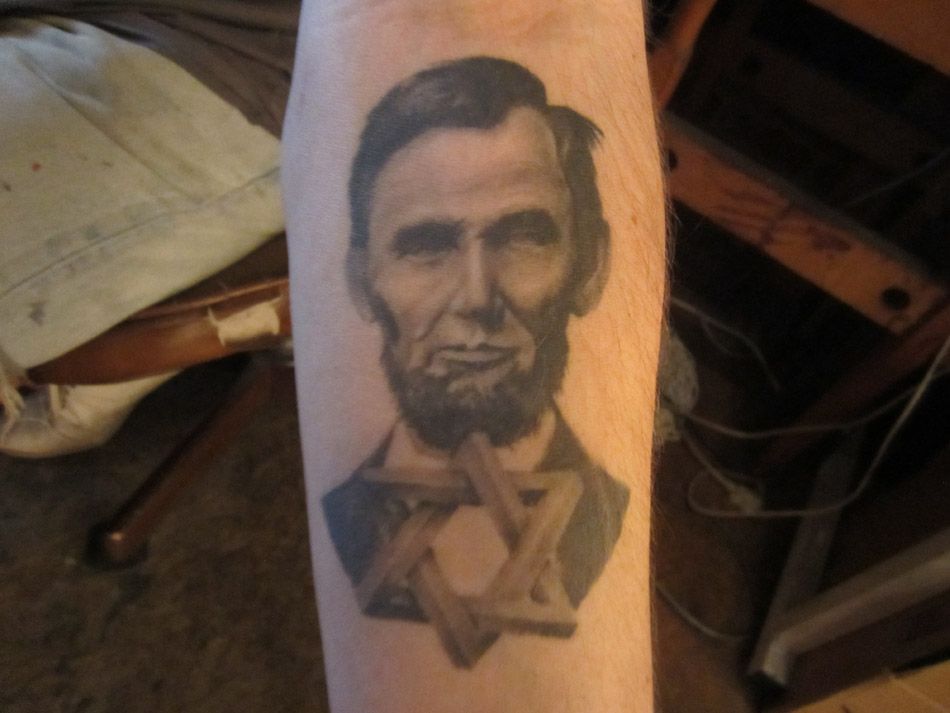 did you know Abraham Lincoln was jewish?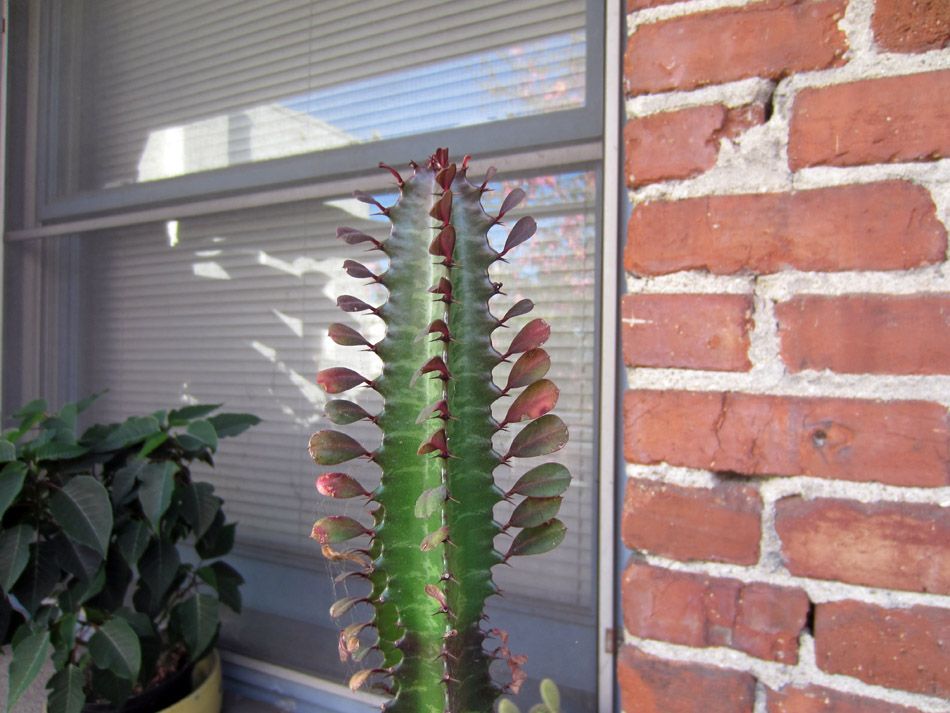 ha ha!

eric is one of the most promising young artists in LA hands down and i CANT WAIT to debut him here in new york this next September!

with Andreas jet lagging like crazy we crammed one more visit in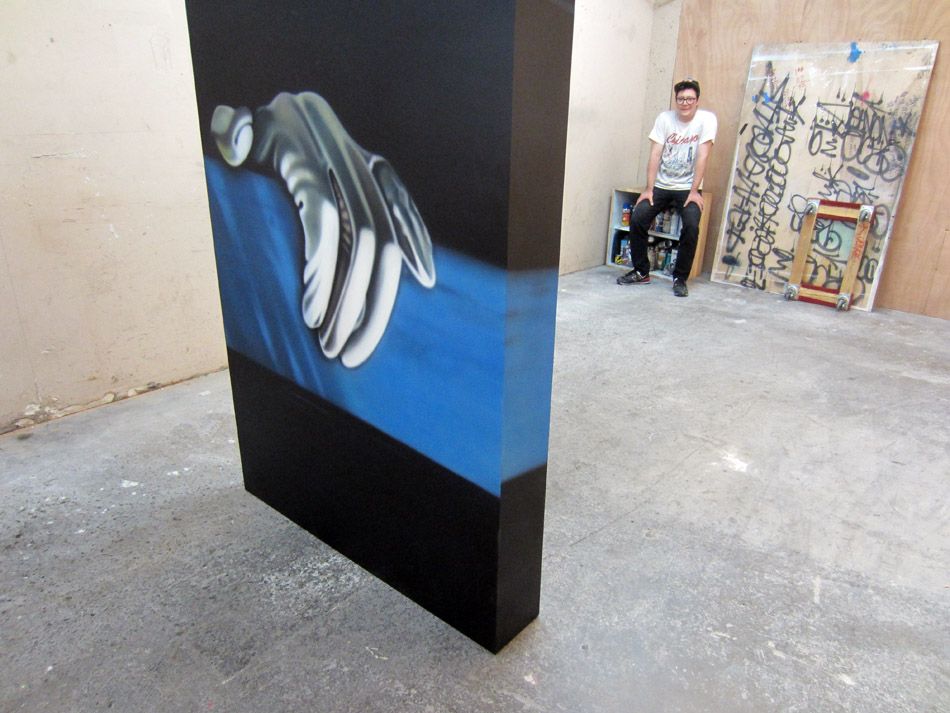 its sayre!
with one of his great innovations, the "freestanding painting"

remember these guys from THIS show?

sneaky thief

"image forthcoming"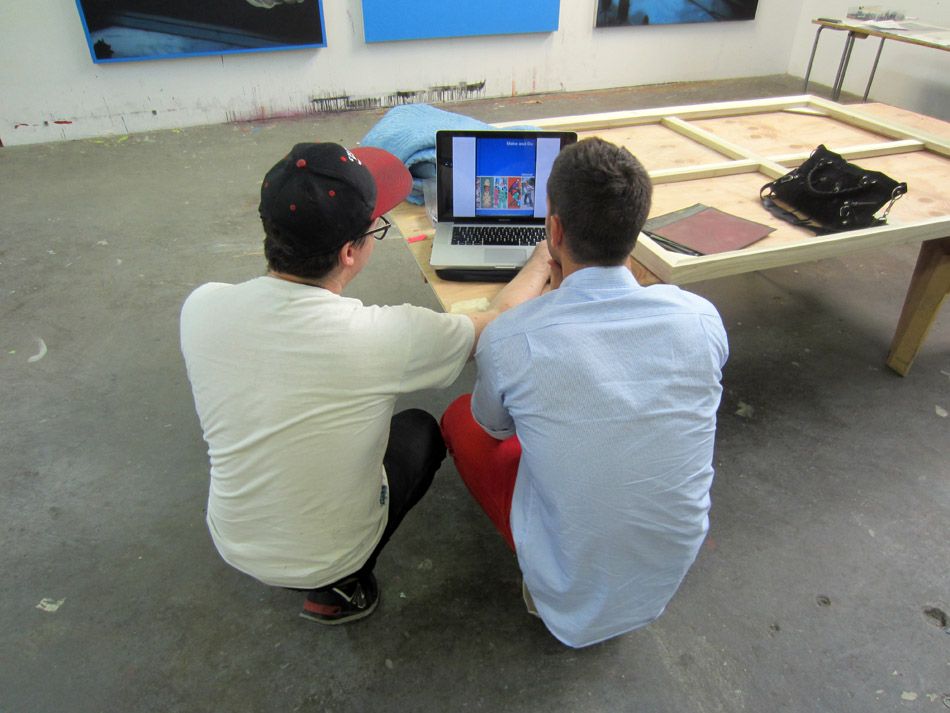 boys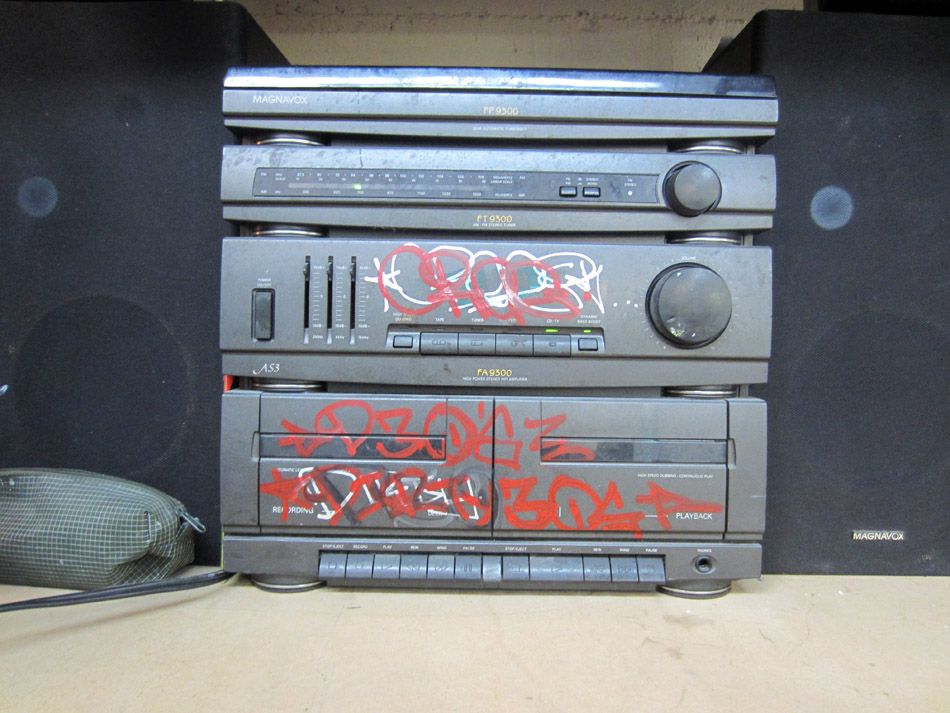 oh i really with i had that THIRTY AND DIRTY shirt back from Sean
sigh!

oh WOW finally i get to see OHWOW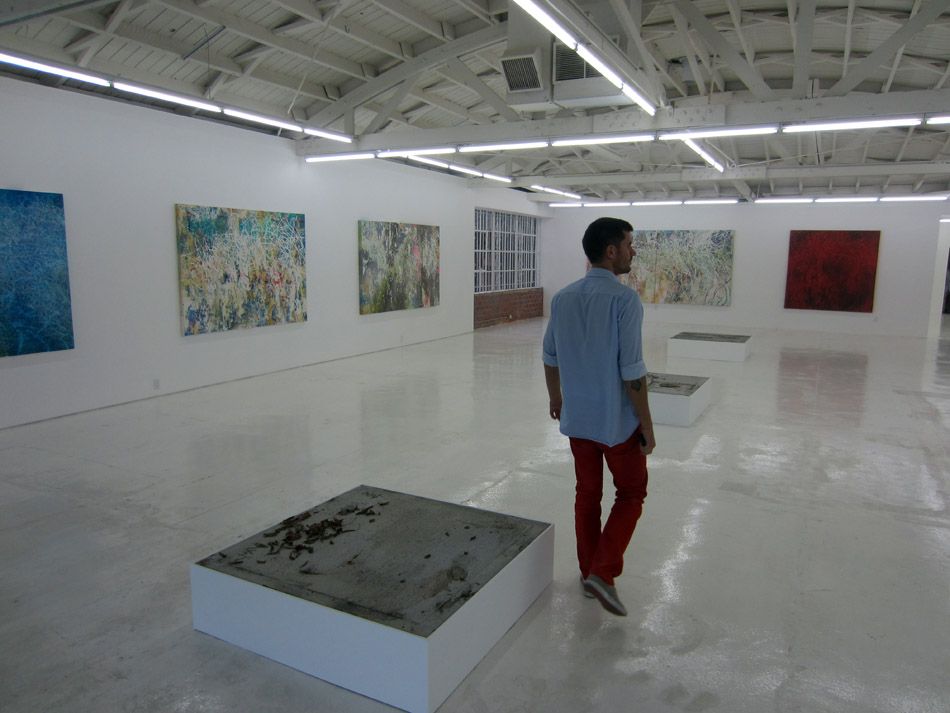 you guys saw the big article i wrote on them for the last i-D right?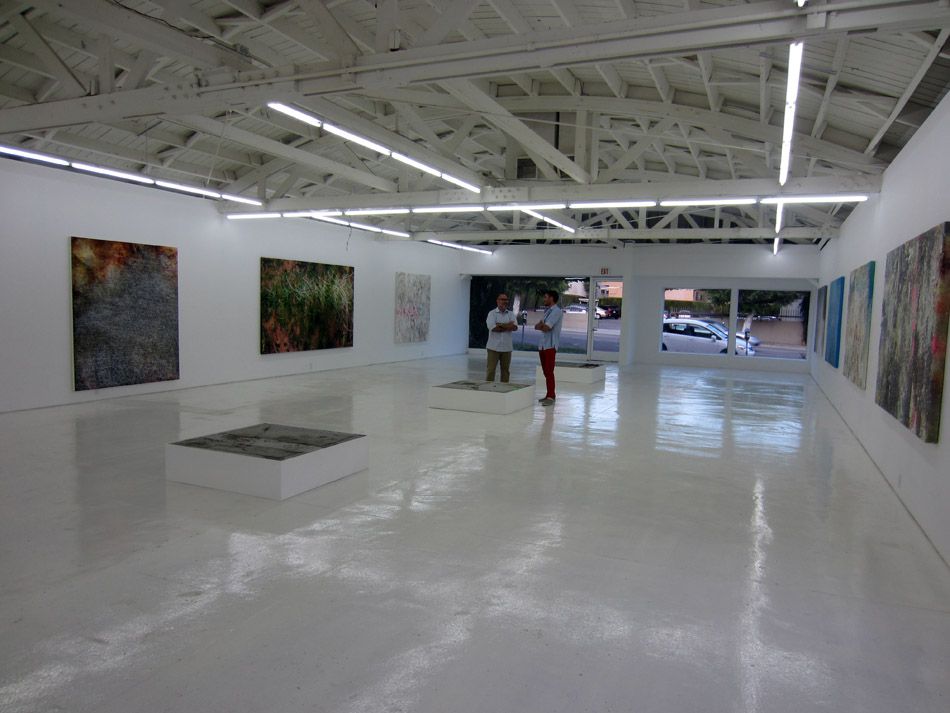 sold OUTTTTTT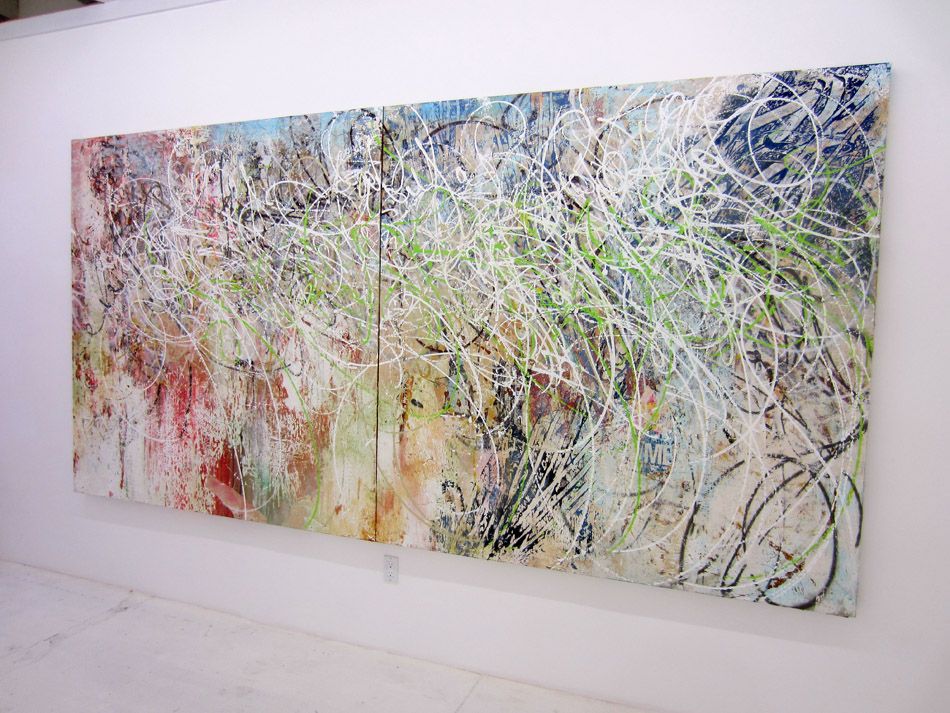 except for the best one
get it while its still AVAILABLE!

jose parla

scribbs

he is a scribblin machine!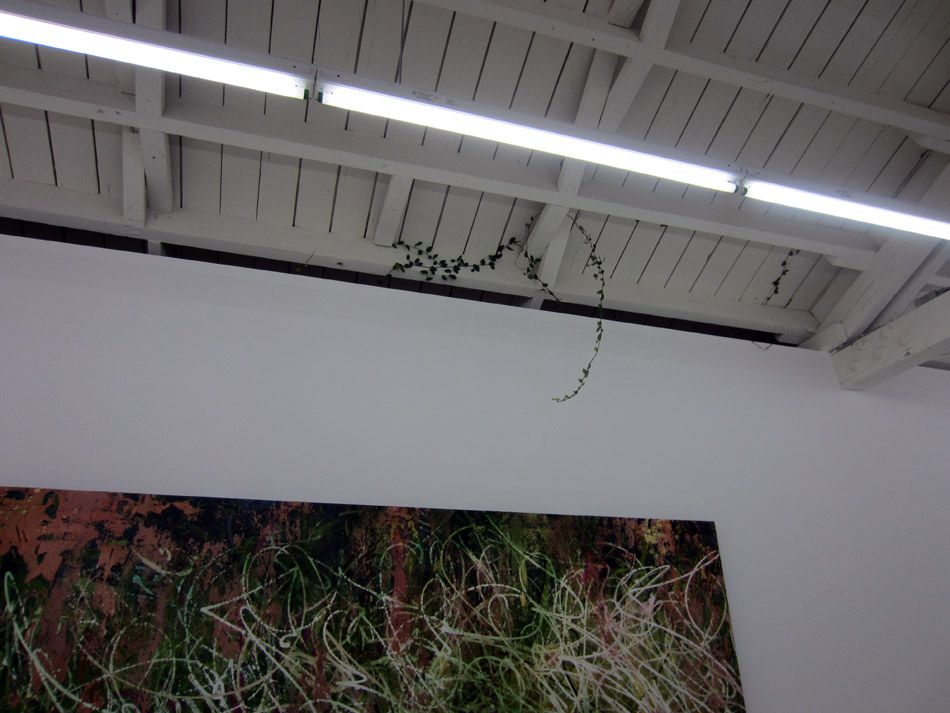 awesome
Al Moran said thats why he hung the green one there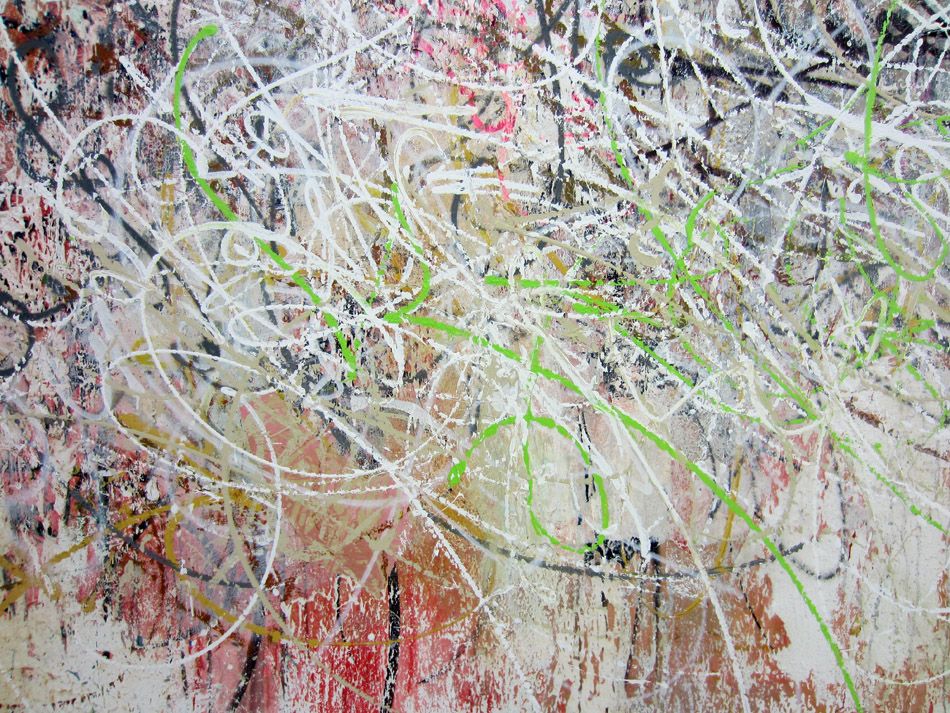 pretty, pretty, pretty, pretty cool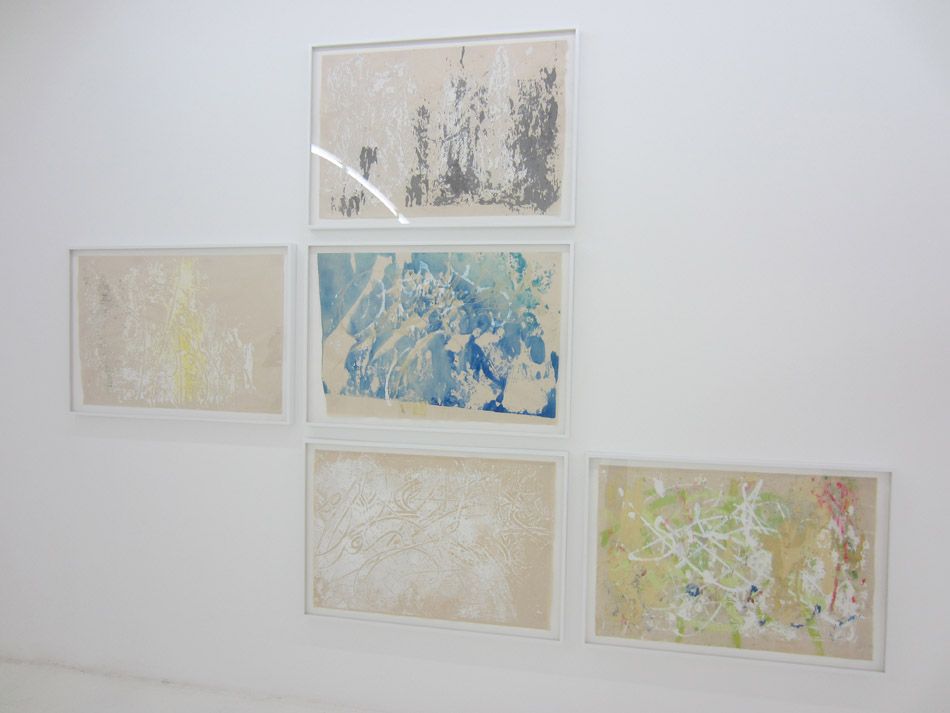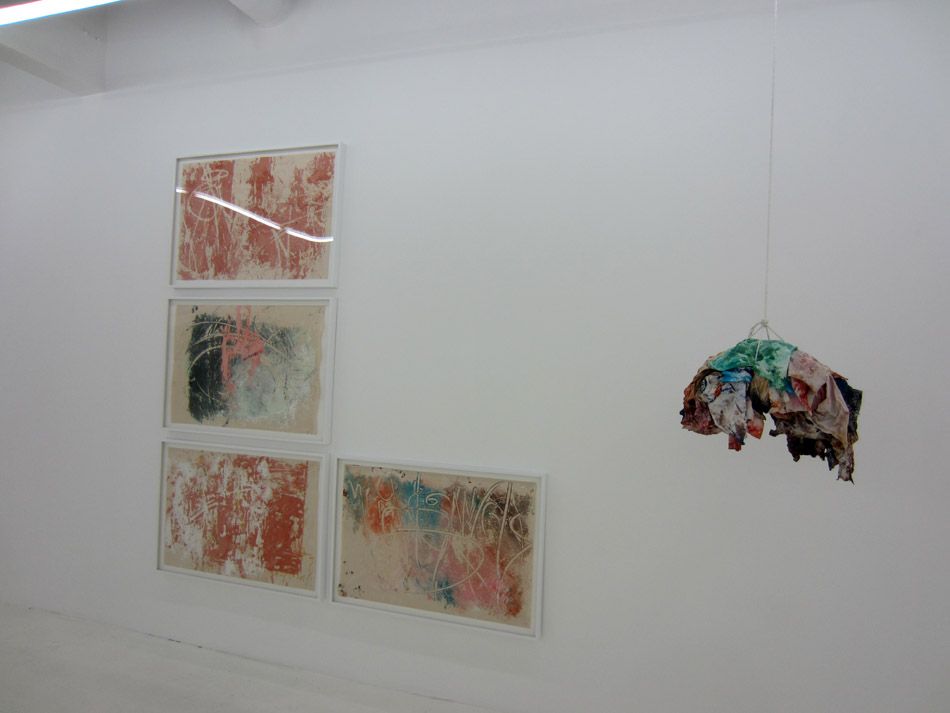 WOPs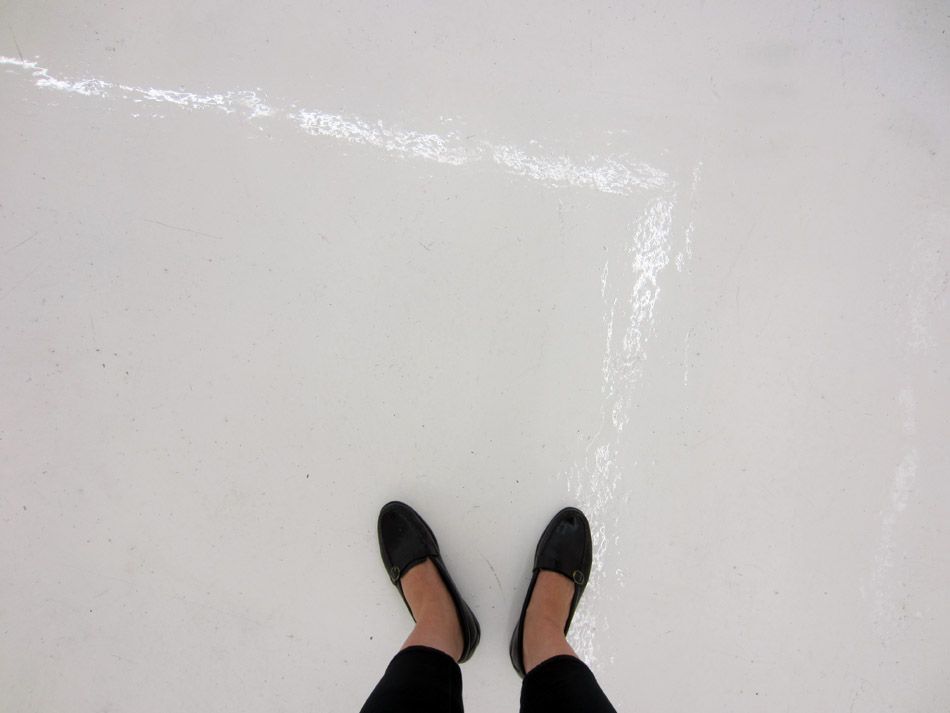 i like their floor
can i please have my floor painted with this jorge?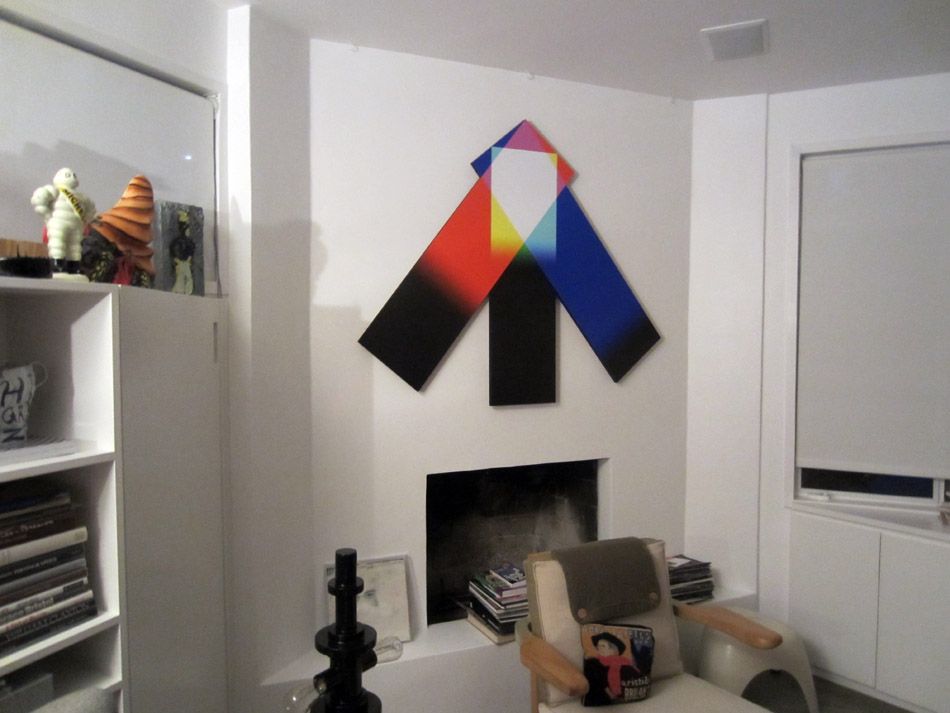 stefan simchowitz' house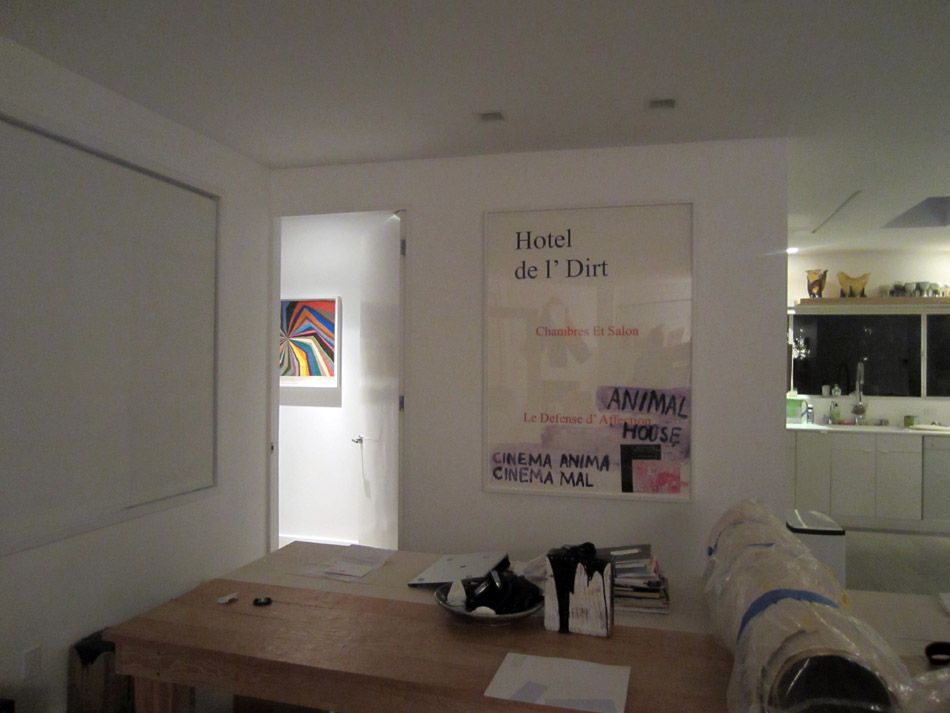 got lots of cool new stuff going on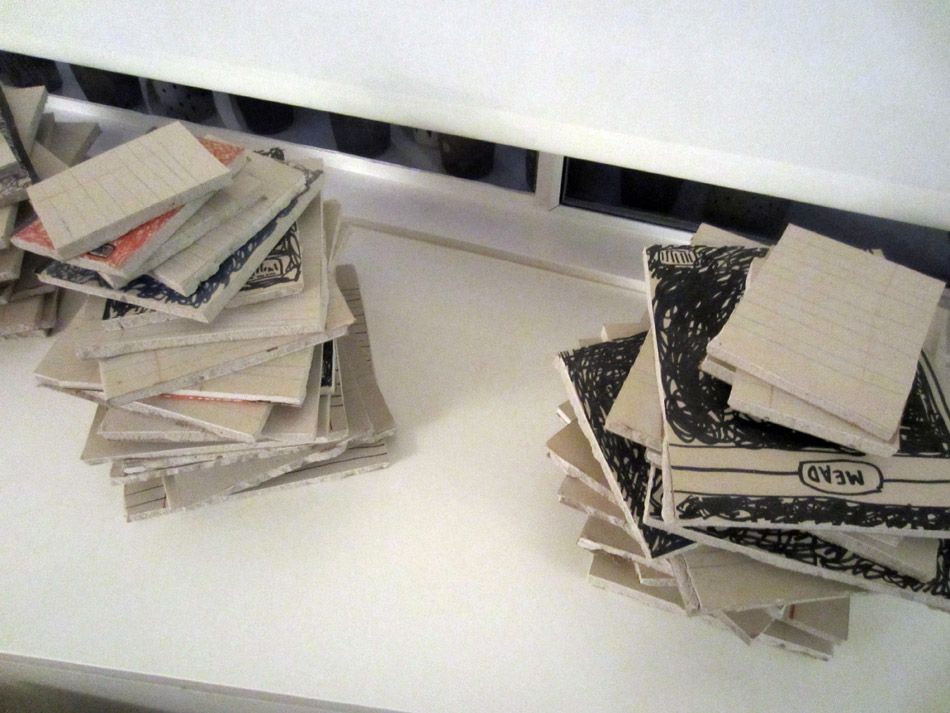 Bruce High Quality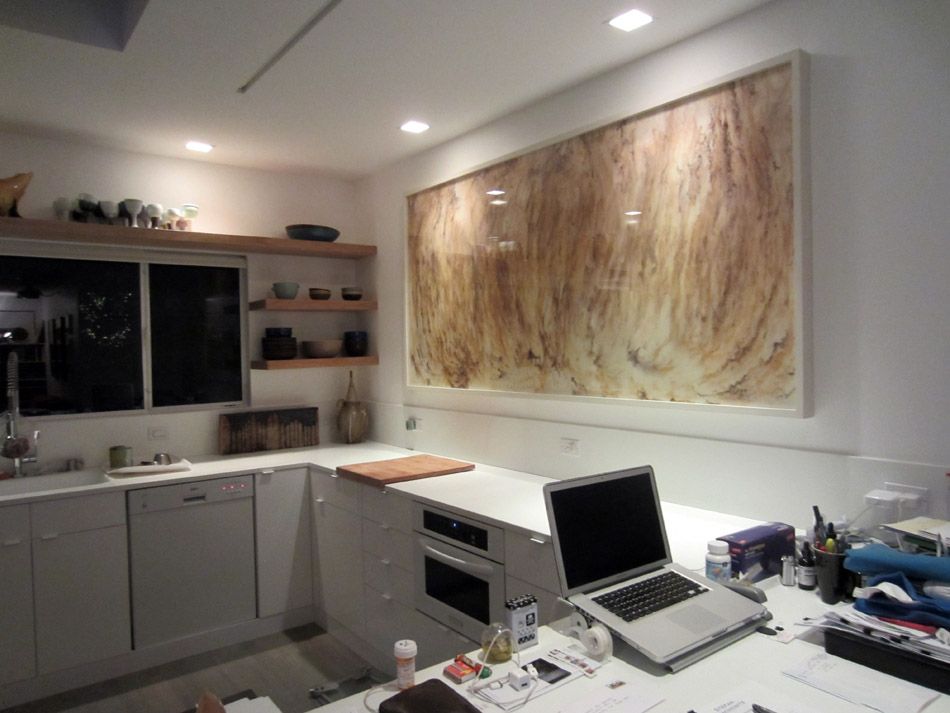 a high quality sterling ruby
but why is it behind plexi?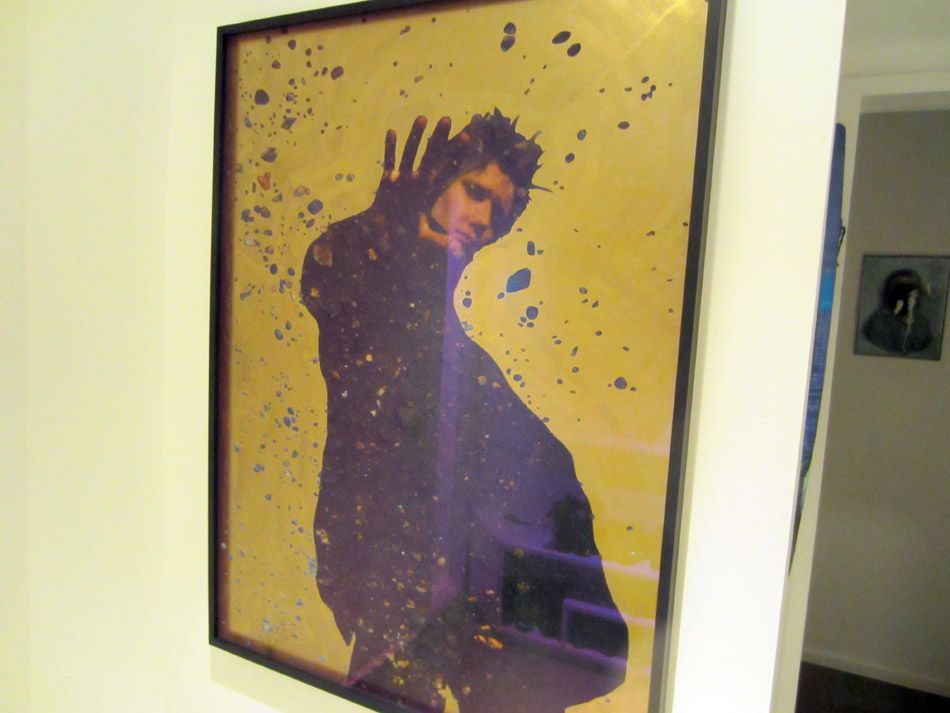 aw!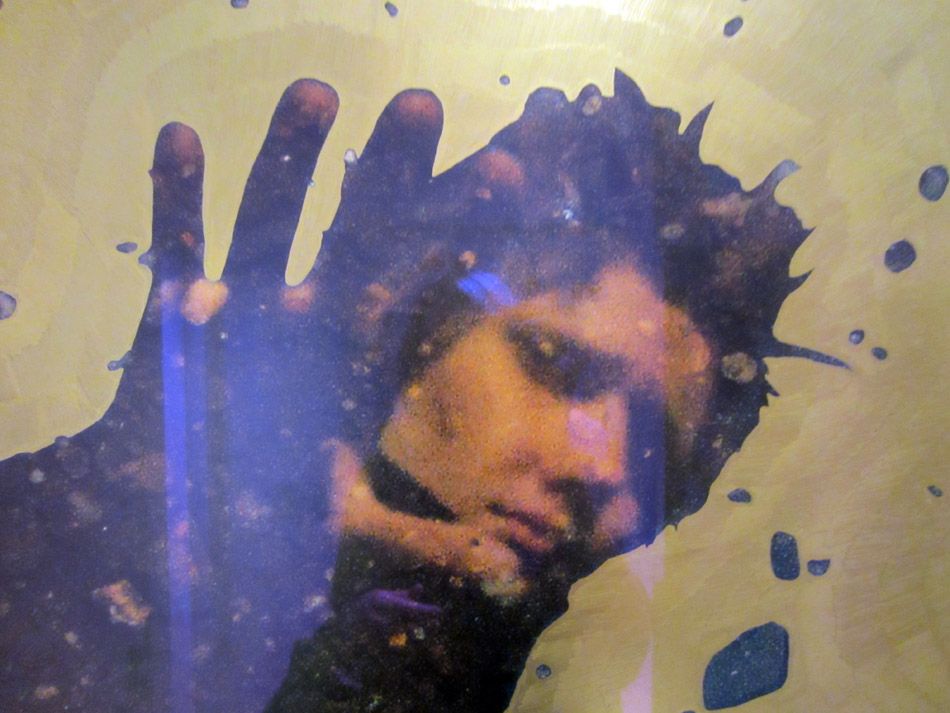 ben is stuck behind plexi too

did you ever see teh south park episode that has Matt Damon in it?
that is what i think of whenever i see a Josh Smith painting

i really hope at least one reader gets that joke!
here is a ara peterson and a andre ethier and im not quite quite sure what else

this is funny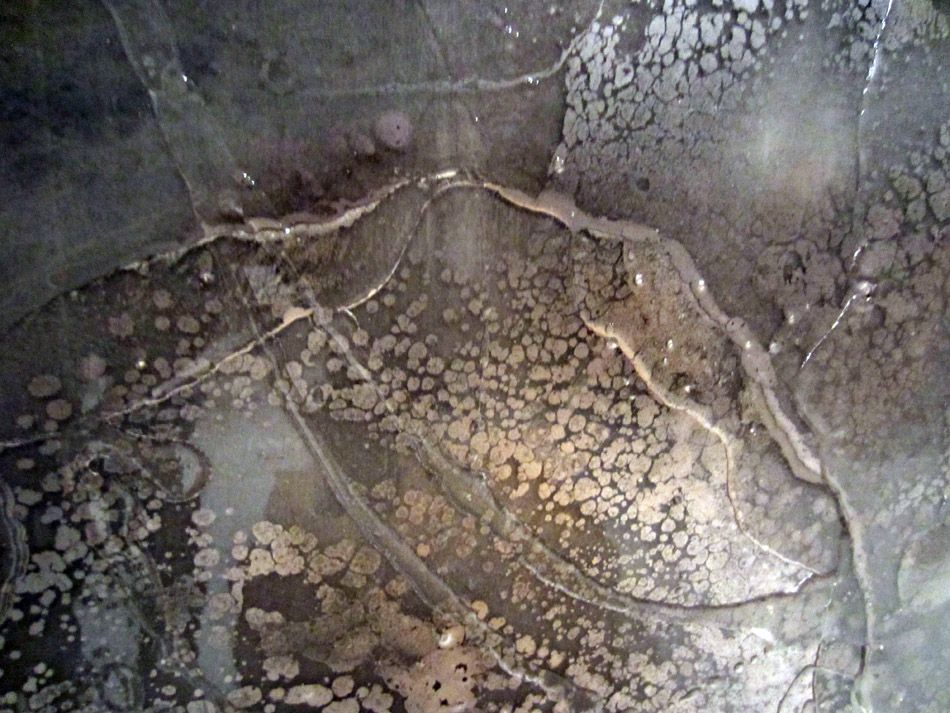 its by an artist named CHEN
you will be hearing more about CHEN very soon

stefan talks too fast and i didnt hear what this was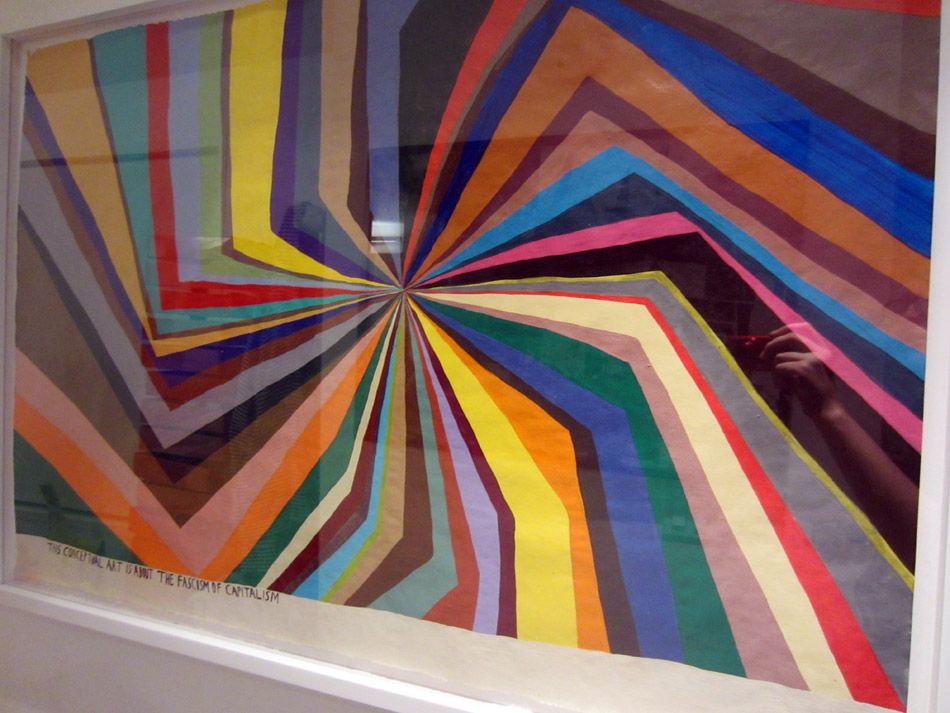 chris johanson best in show!

sterling ruby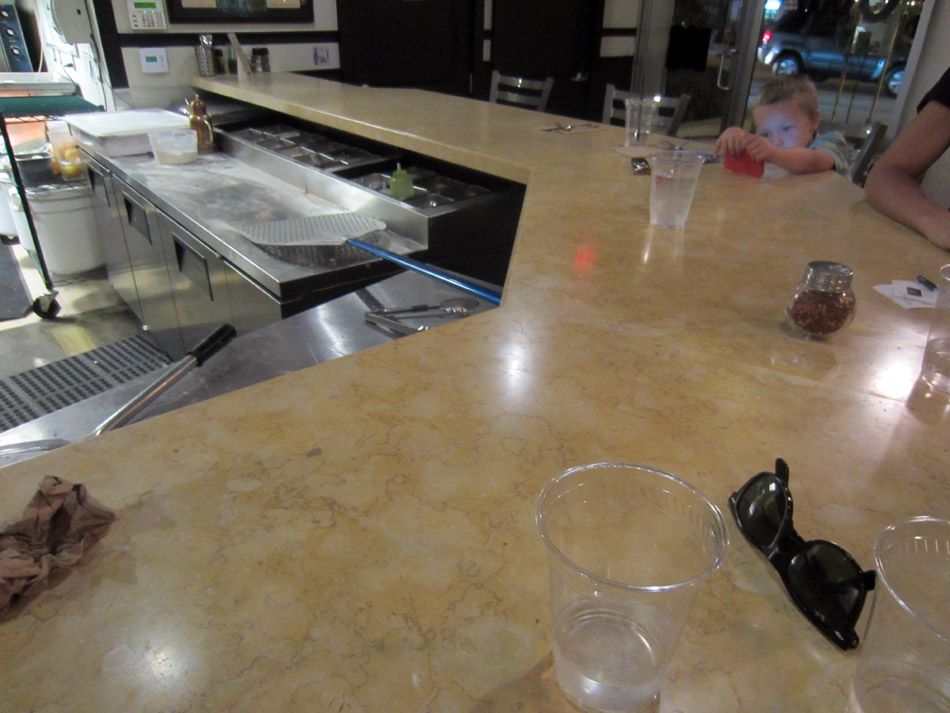 his son morris

andreas morris and pups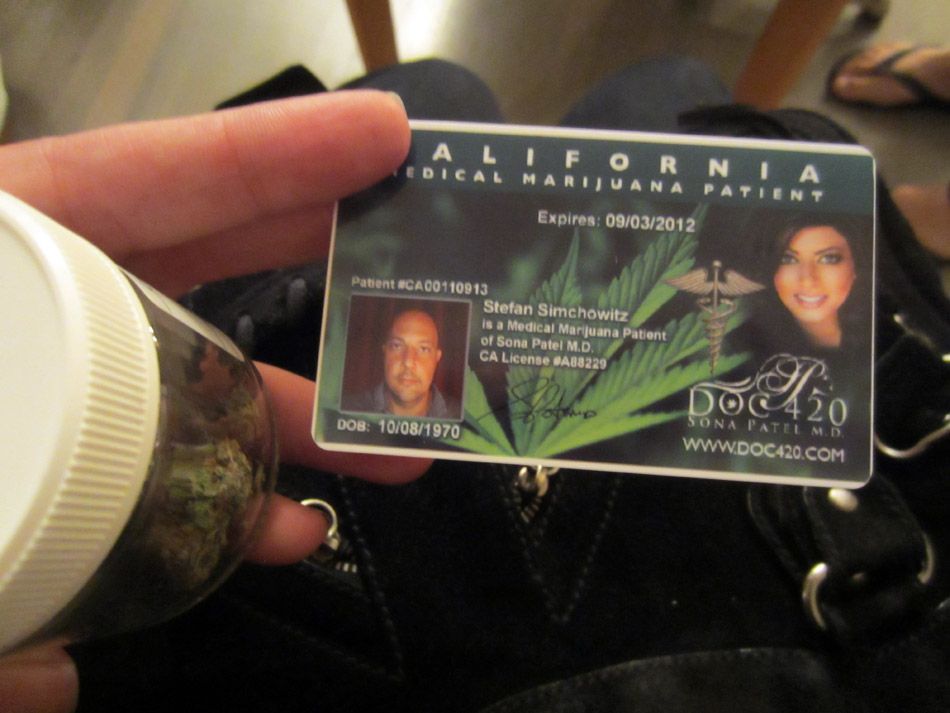 oh you have got to be kidding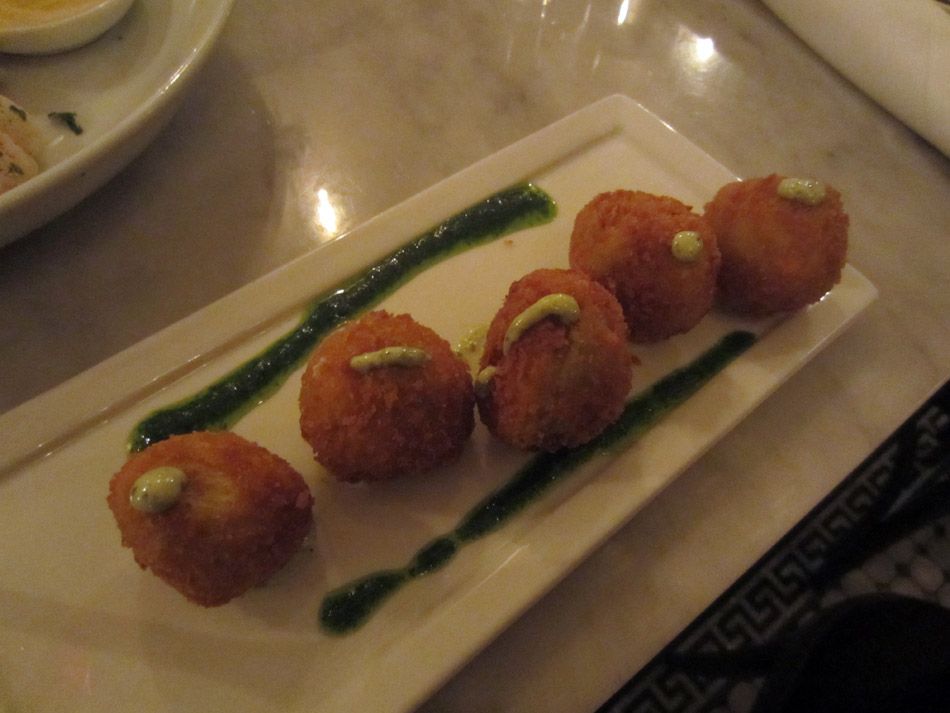 now we are at PICI
jeff vespa's new italian restaurant that is awesome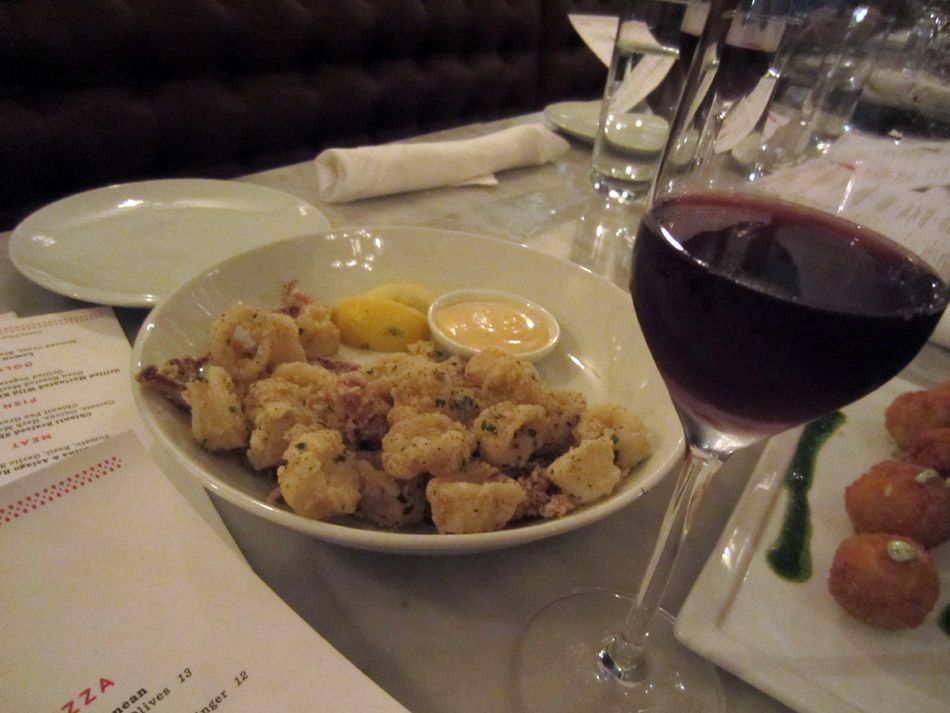 art dinner art dinner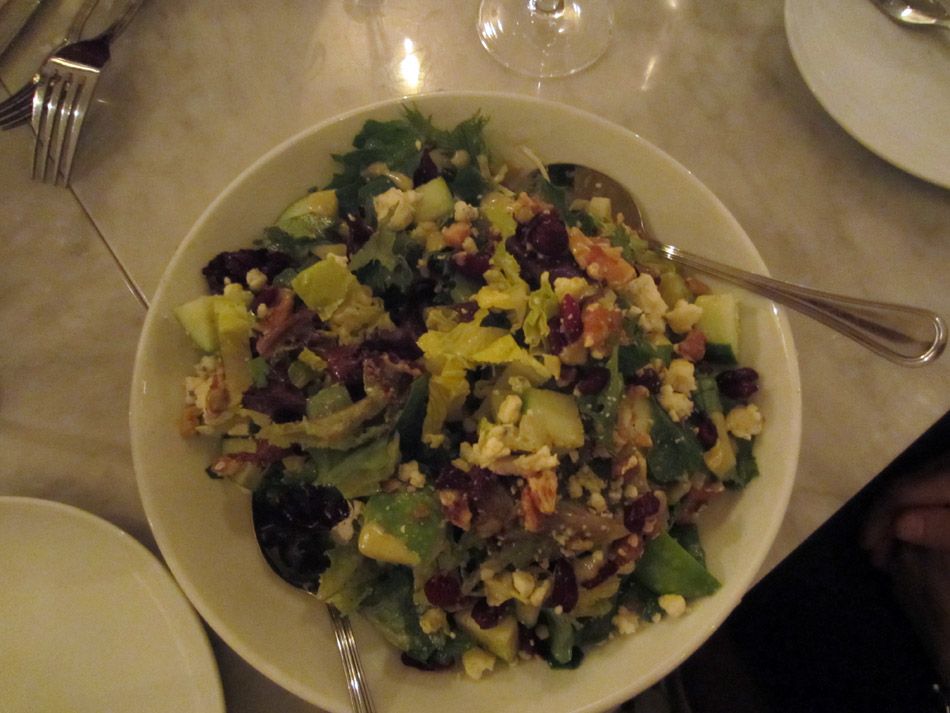 andreas brought men, stefan brought men, i brought ben and christina

but ben and christina went home early and somehow i ended up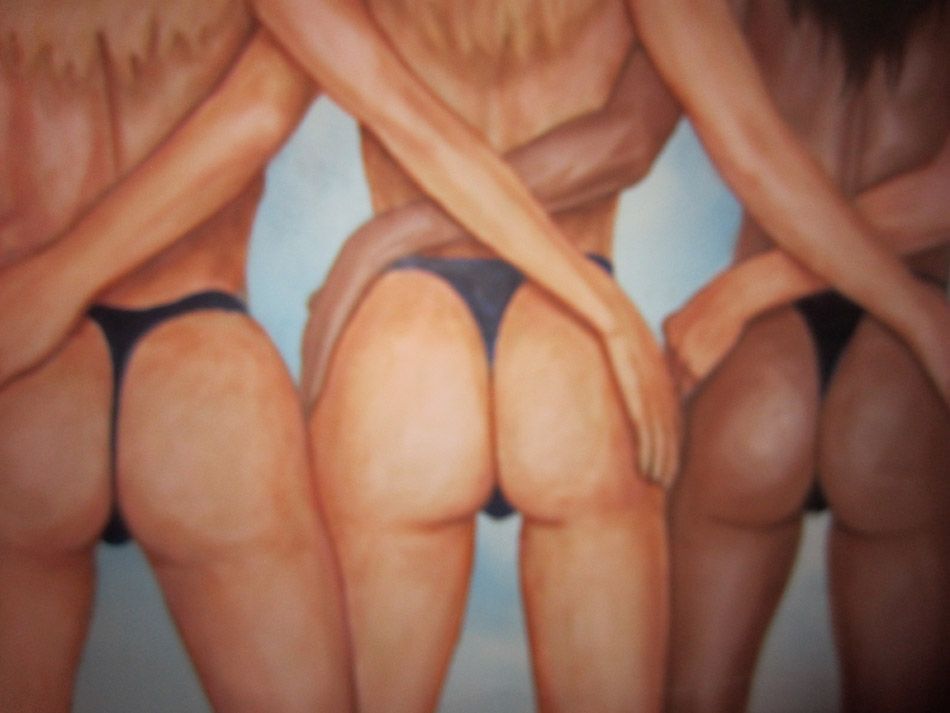 at a strip club surrounded by men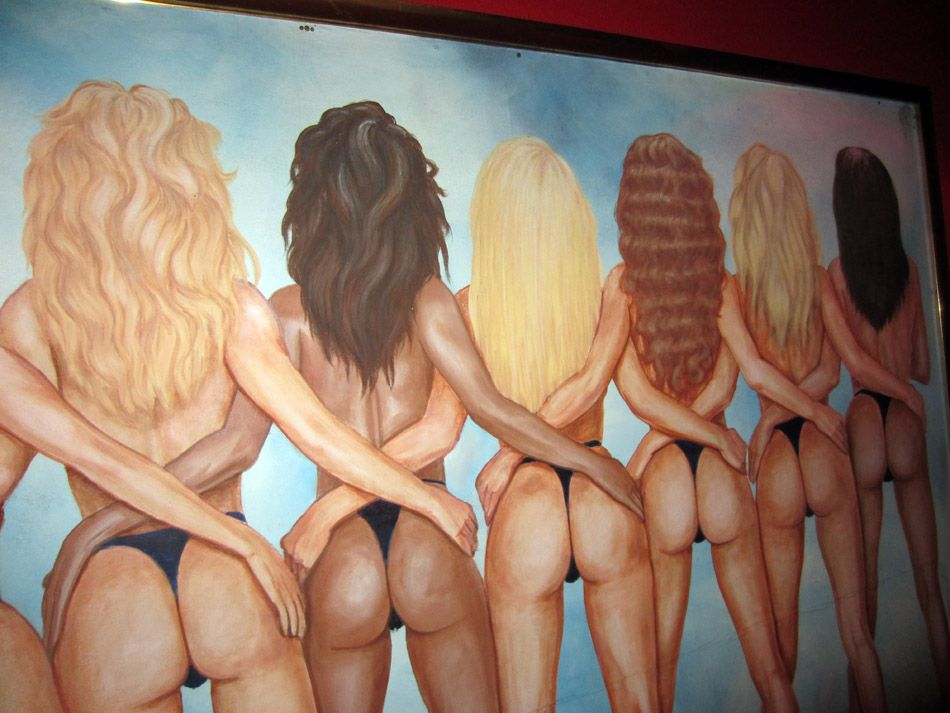 picture some euro dude asking me which Dan Colen auction estimate was the most accurate while there are boobs in his and my face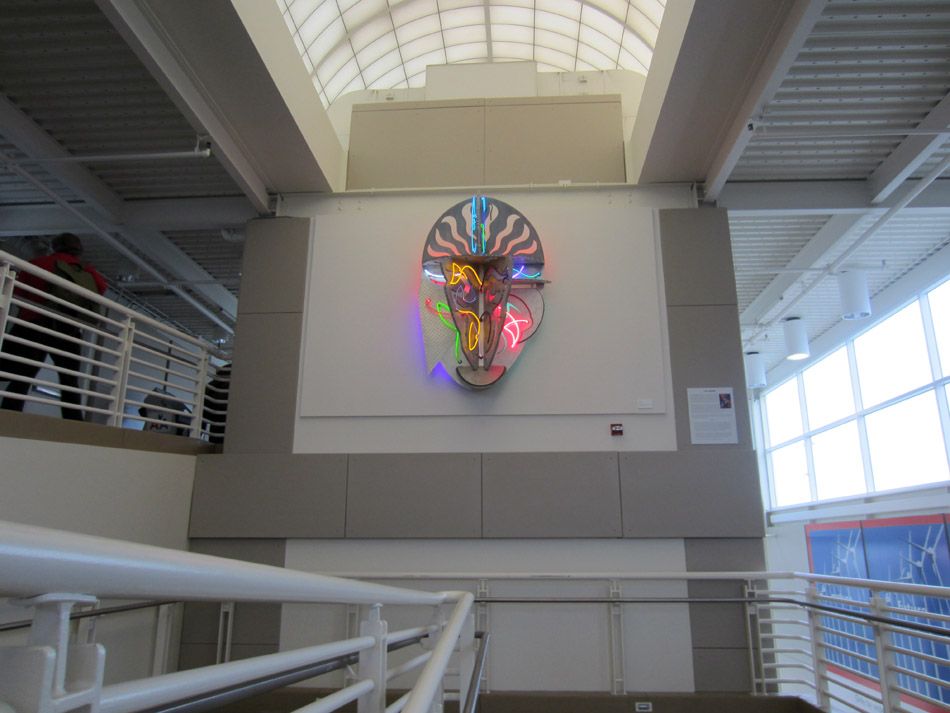 LA you are silly and you make me feel silly too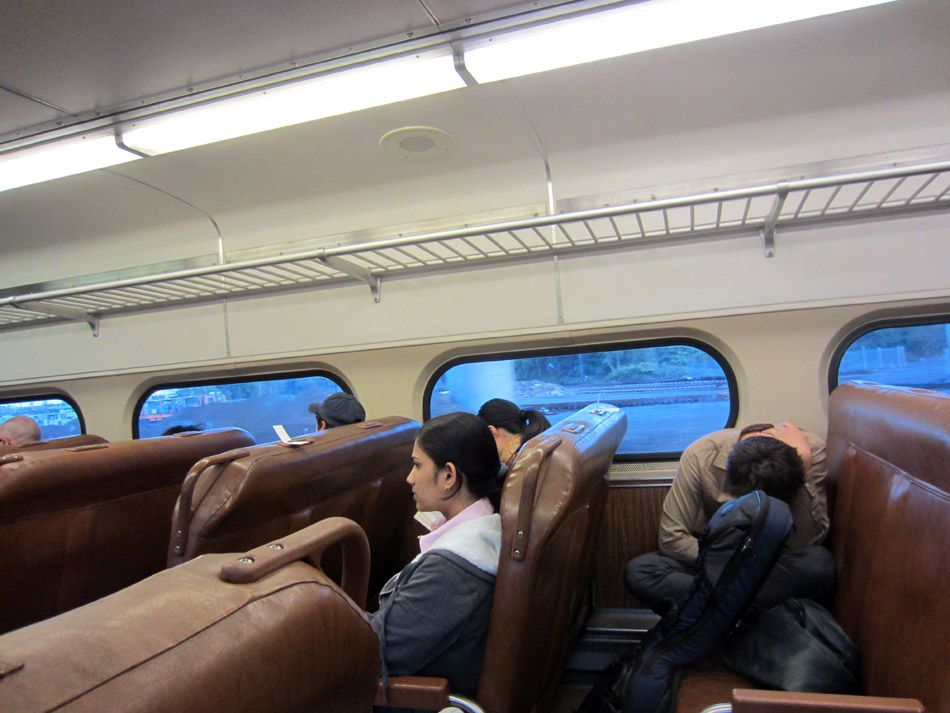 NJ transit is not much of an improvement i admit

but New York City!
if you can even belive it there is STILL MORE BLOG to be had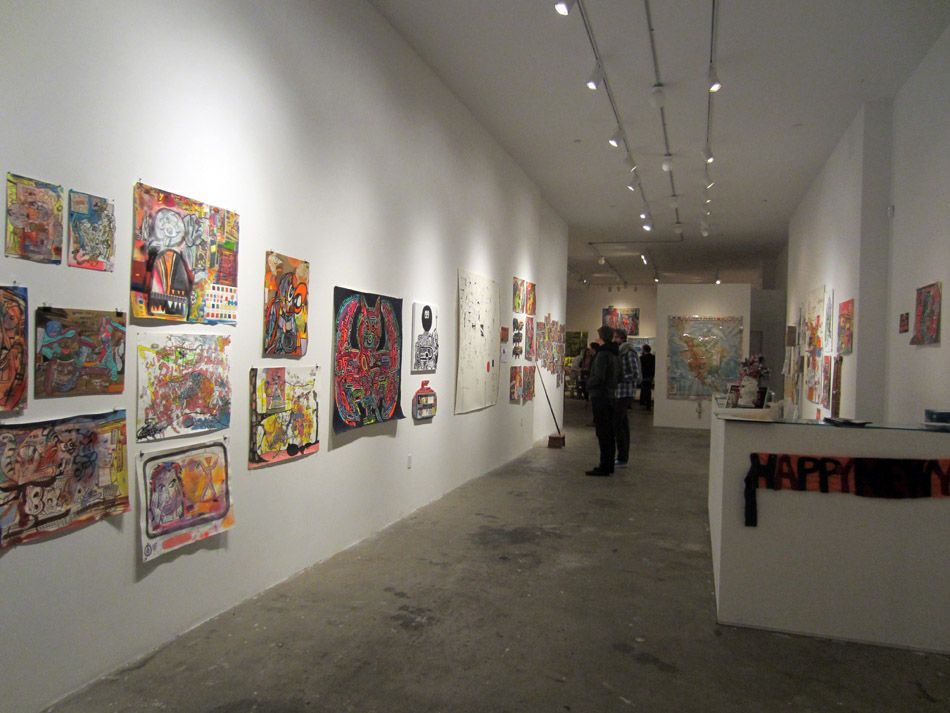 got off plane and went to an artist dinner at this great gallery on East Broadway where Joe was in a show with his friend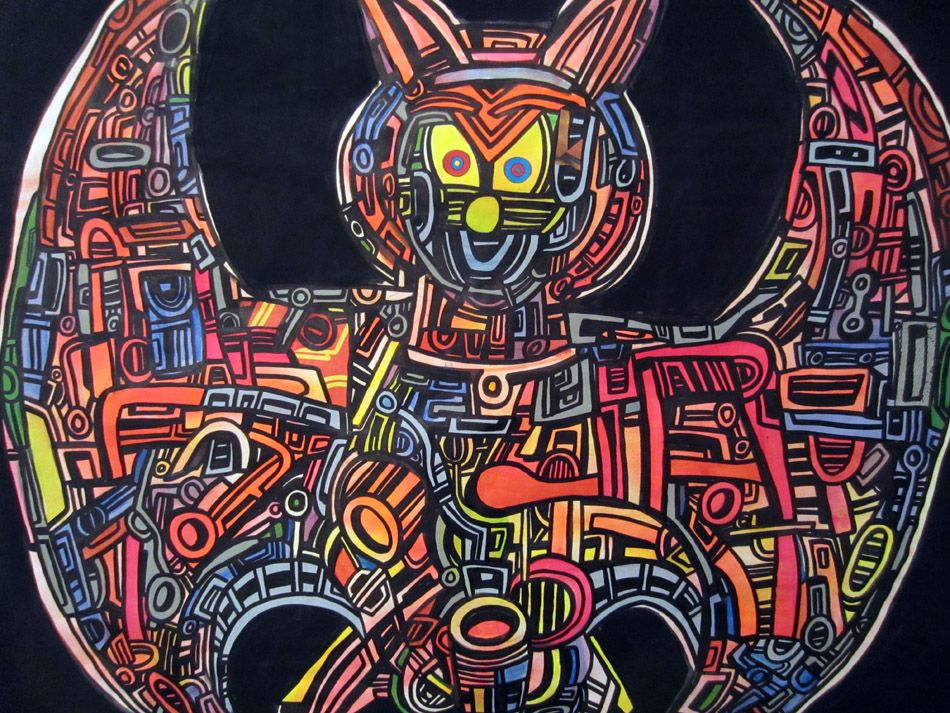 awesome

joe is a fantastic artist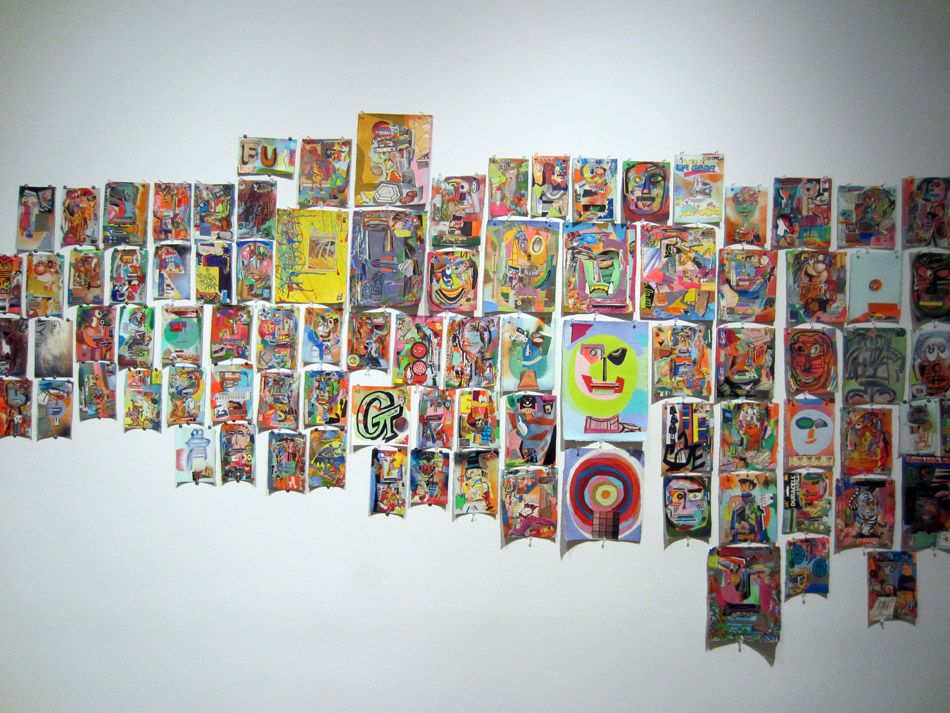 we all know this i know we already do

but still fun to look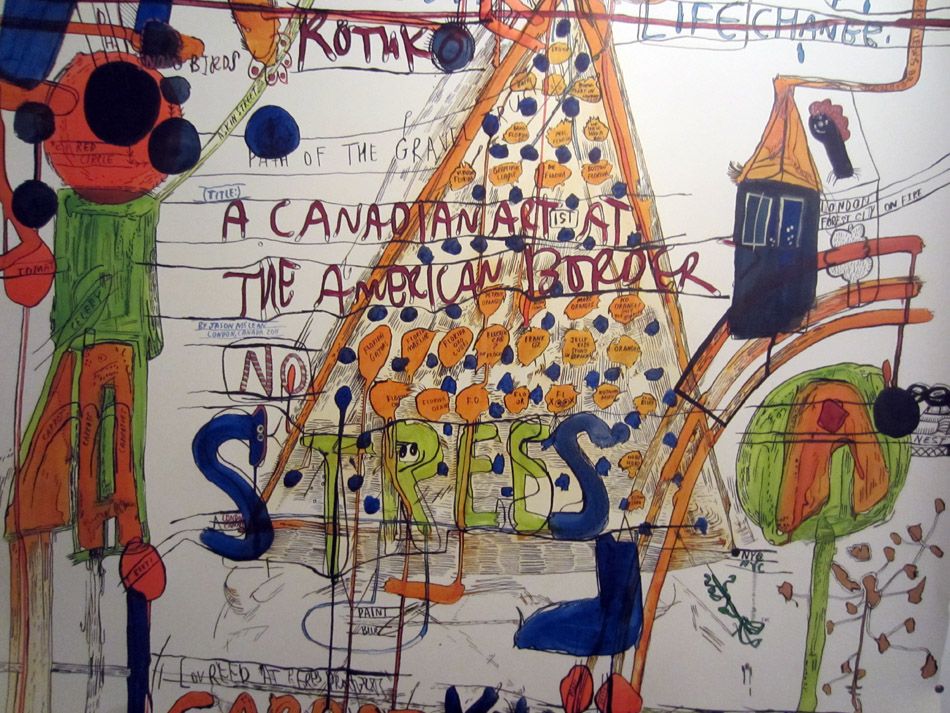 this is a jason piece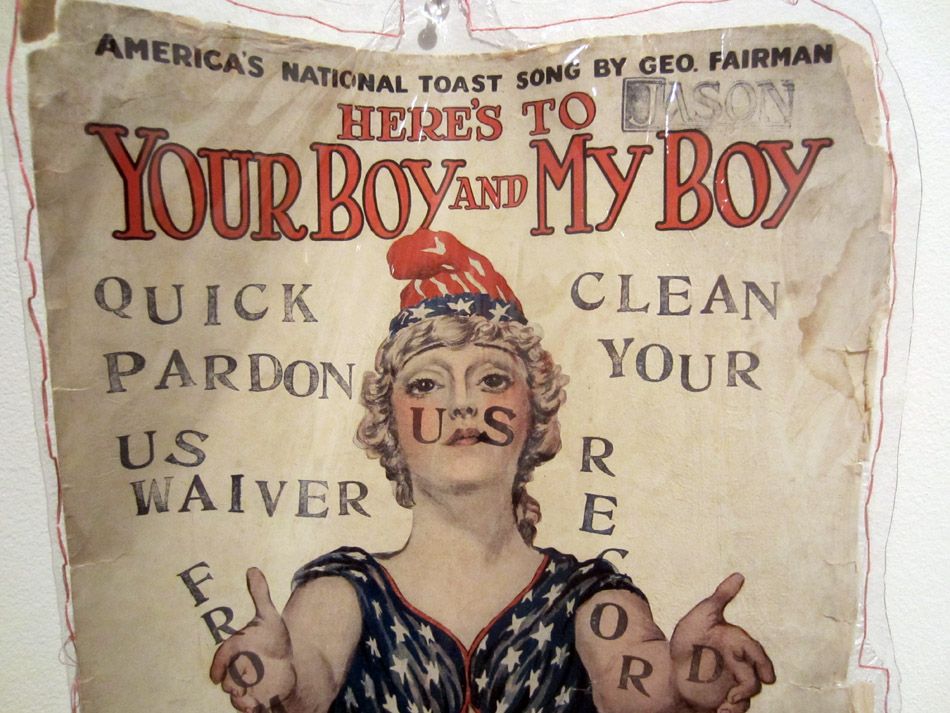 here's to your boy and my boy!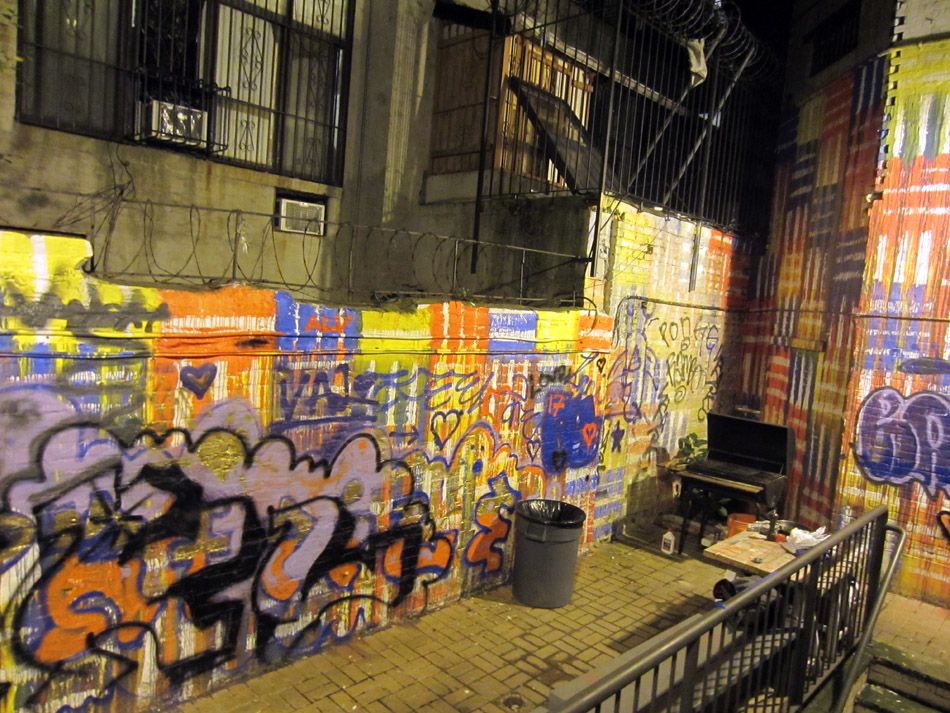 they have fun backyard
i want fun backyard!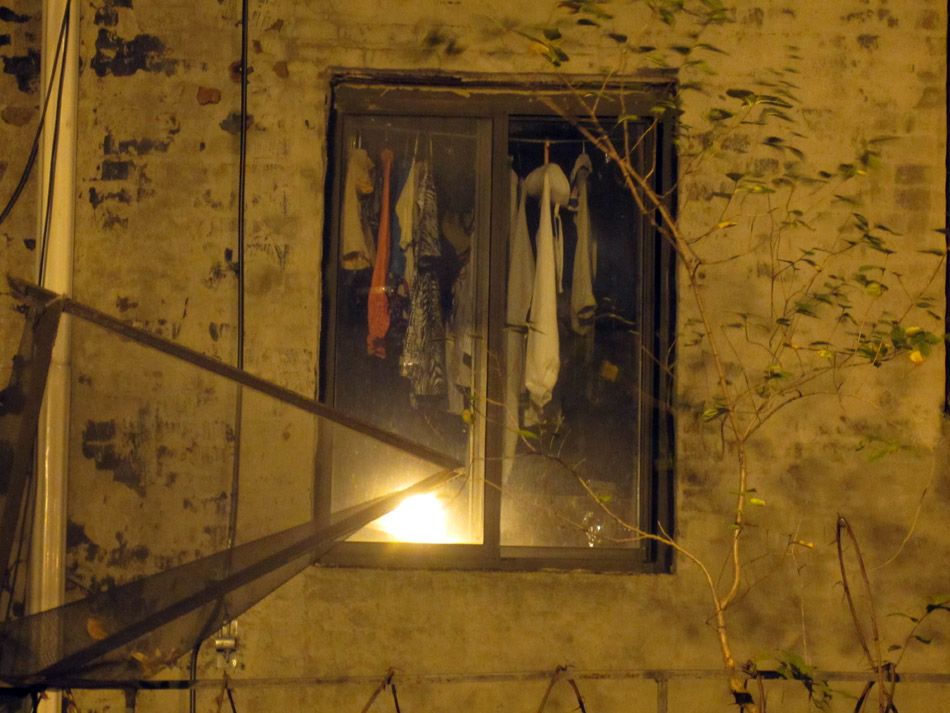 i want everything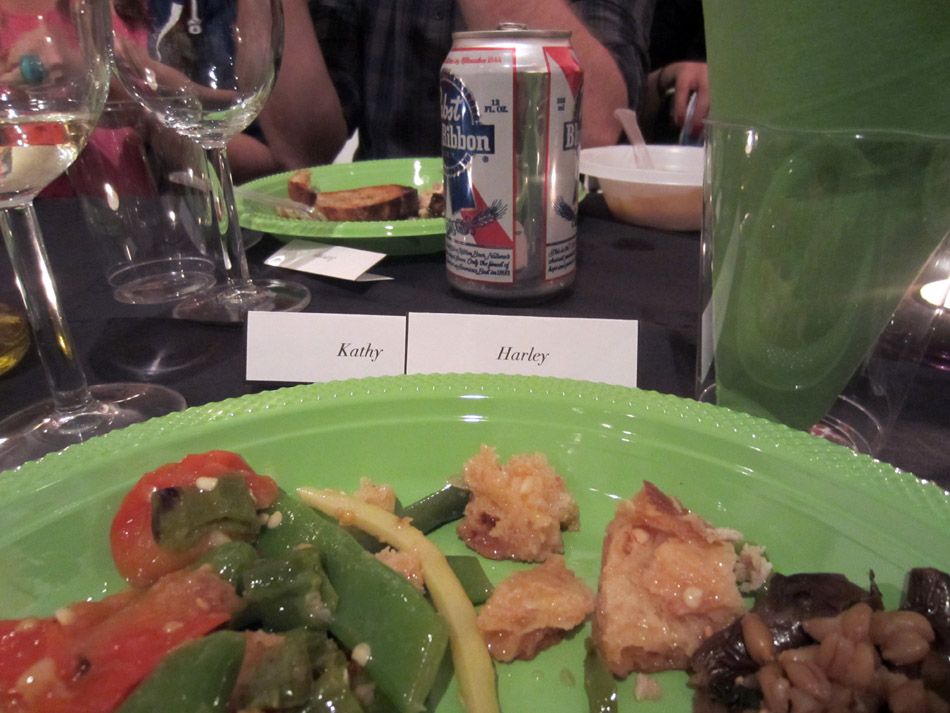 i want to grab everything and explode everything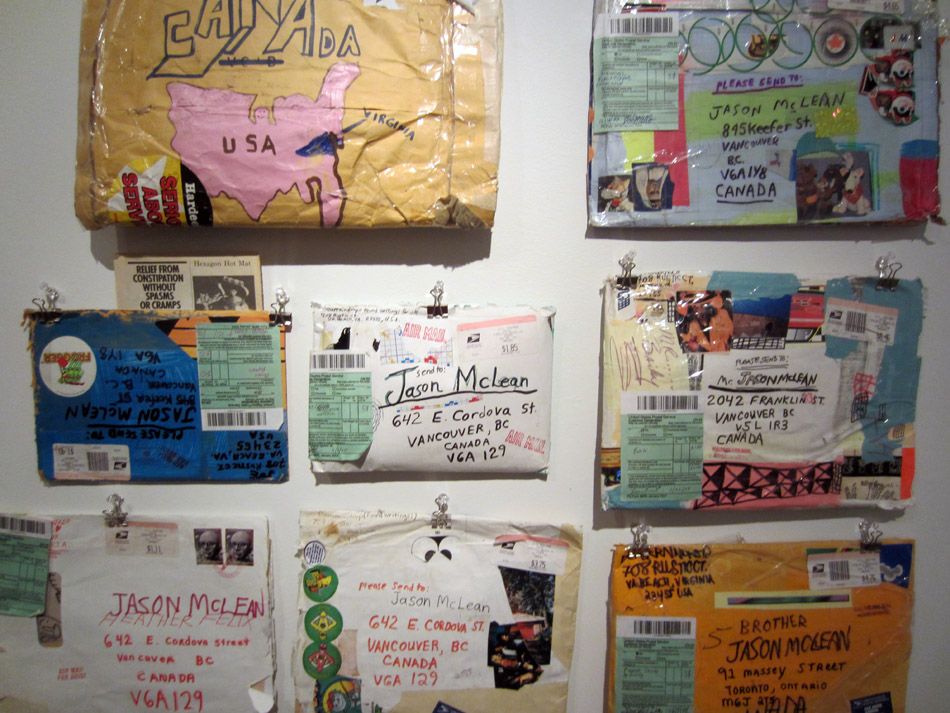 i guess the psych term would be "mania"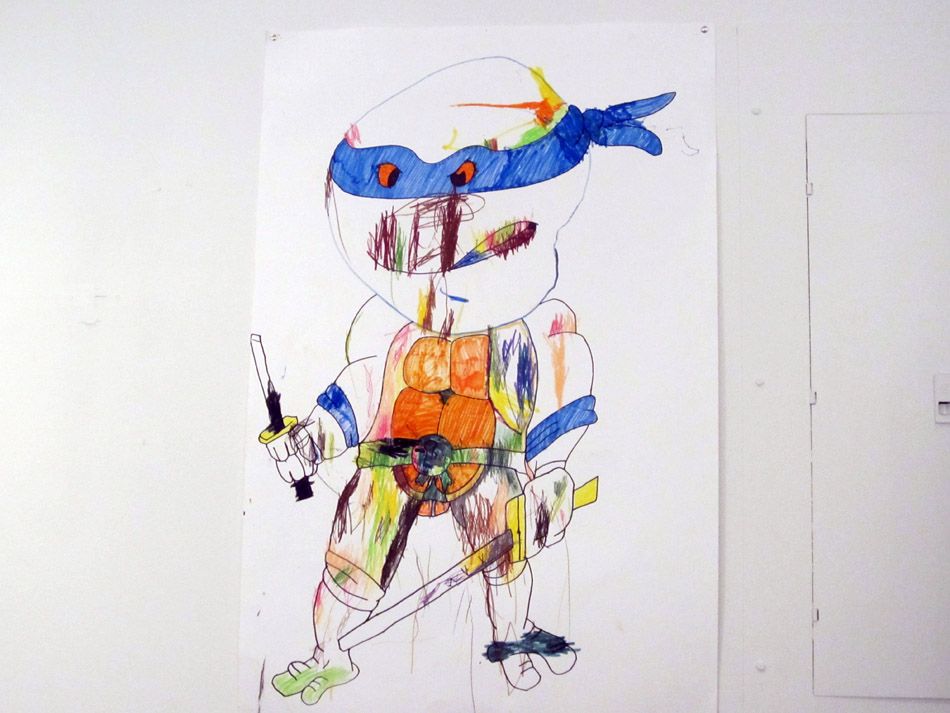 manic panic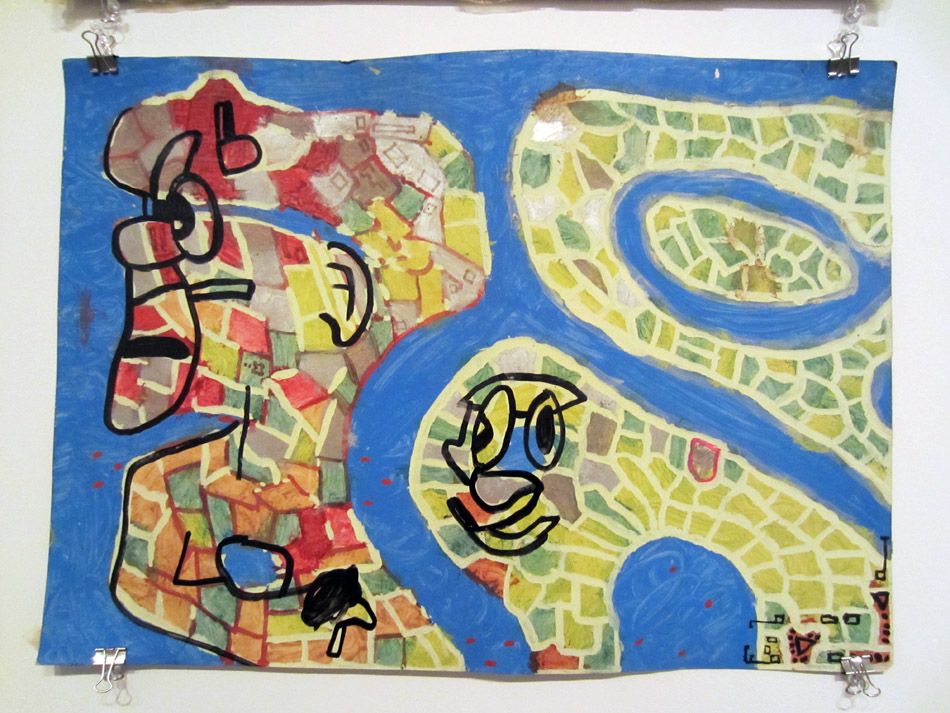 my pink hair is causing me to have manic panic

pretty kitty
did you guys see may's new facebook photo?

i feel like this when i go on art trips
and i am about to go on two more!!!!!