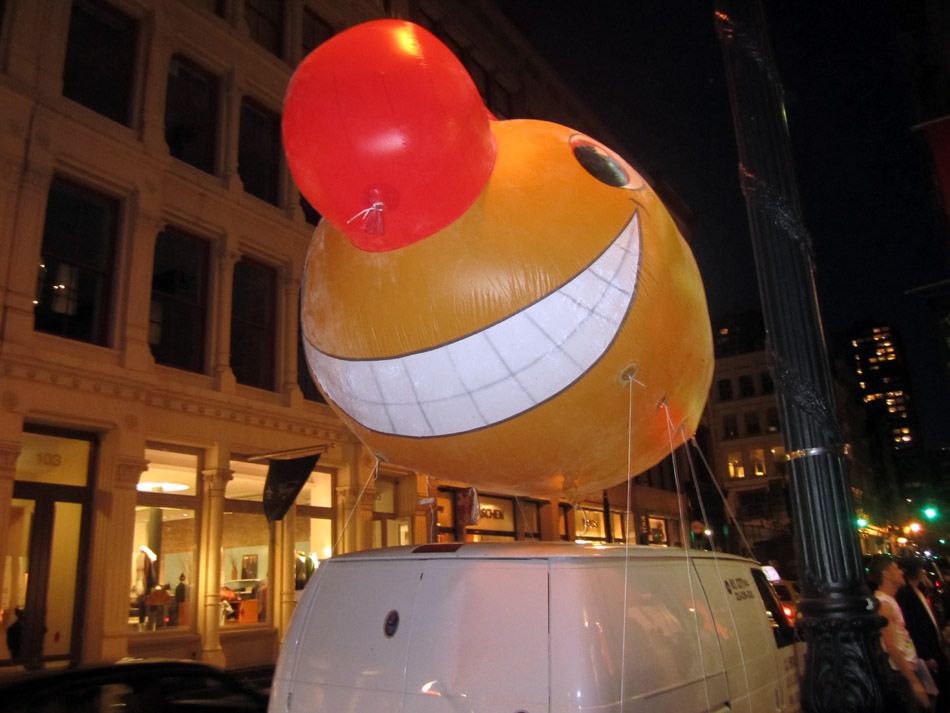 oh boy

last night was awesome! i hope you guys came; it was so crowded i couldnt even tell who came

some pre opening photos

lets look at this one more closely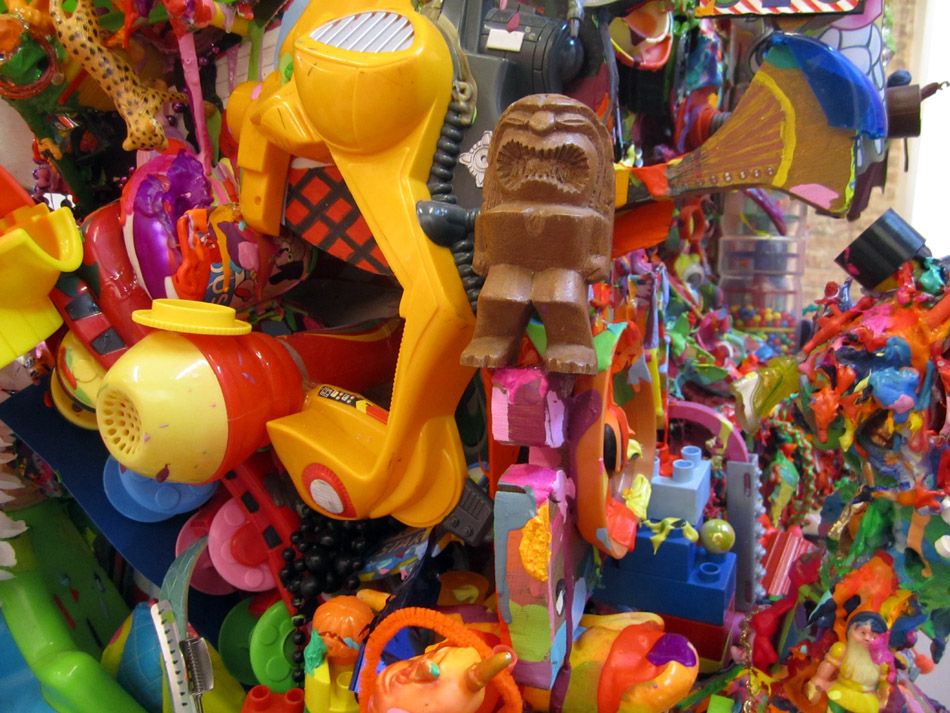 lots of hidden suprises

tee hee

molten toy terrine

awesome

some details for you

MUTANT POP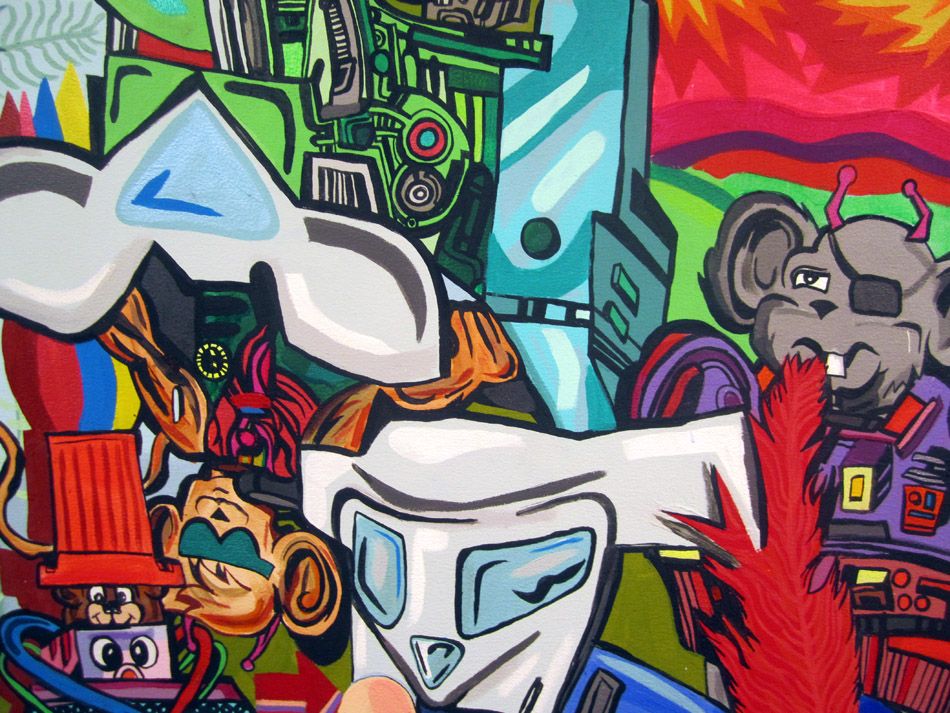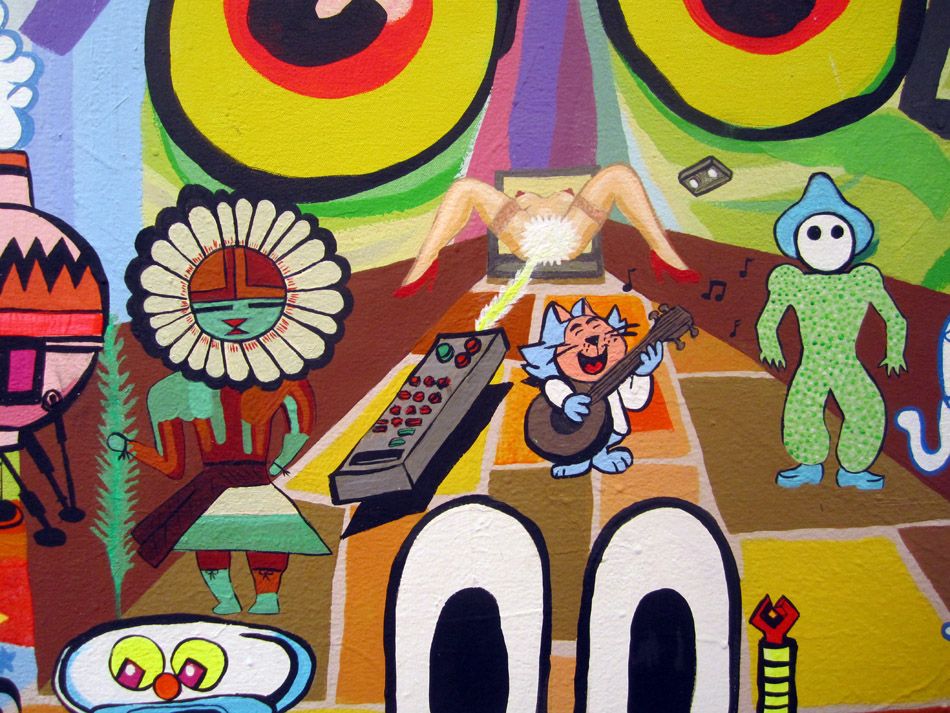 don't let children drink smoke and walk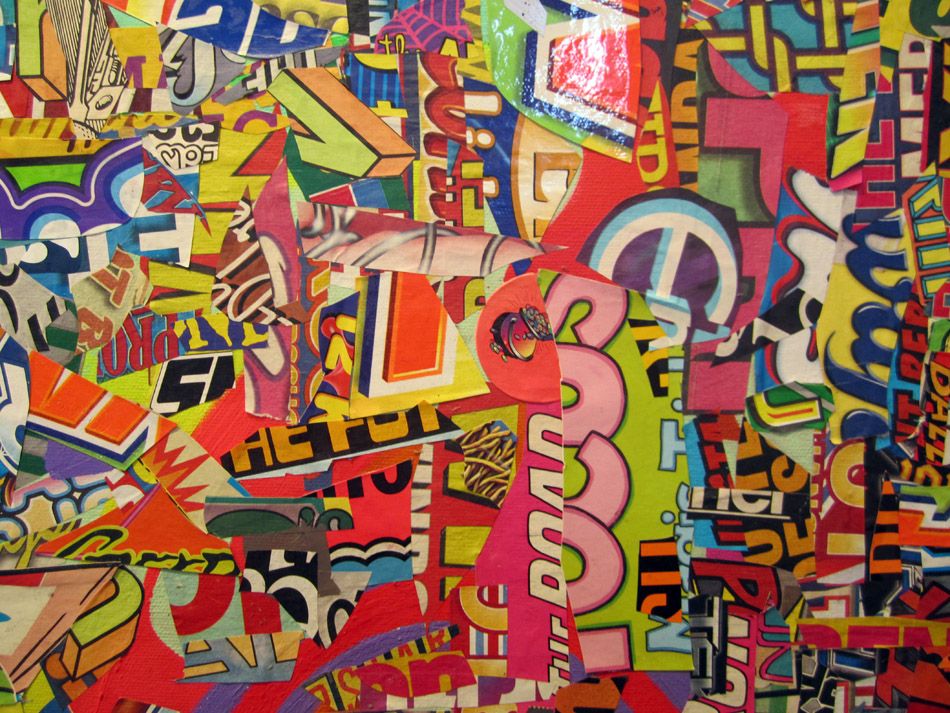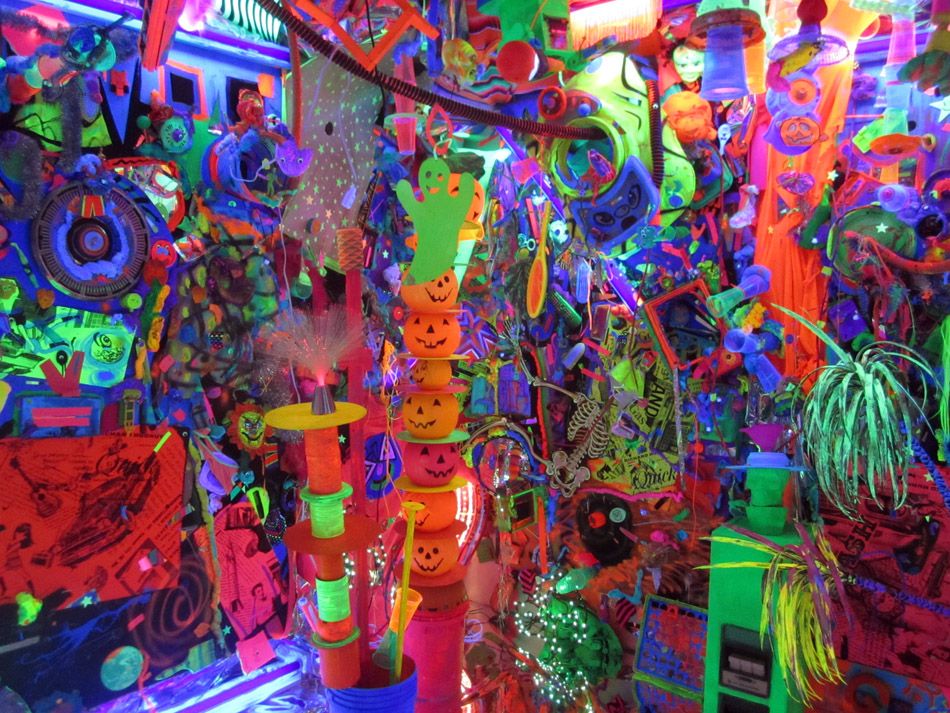 serious

we have a fantastic new addition to our showroom
this great piece by Brendan Lynch

we got a dope Cosmic Donut from Paul Kasmin last second too

Laura's abstract paintings are fantastic

Malcom Stuart gave me this blacklight activated painting jumpsuit he made with peggy noland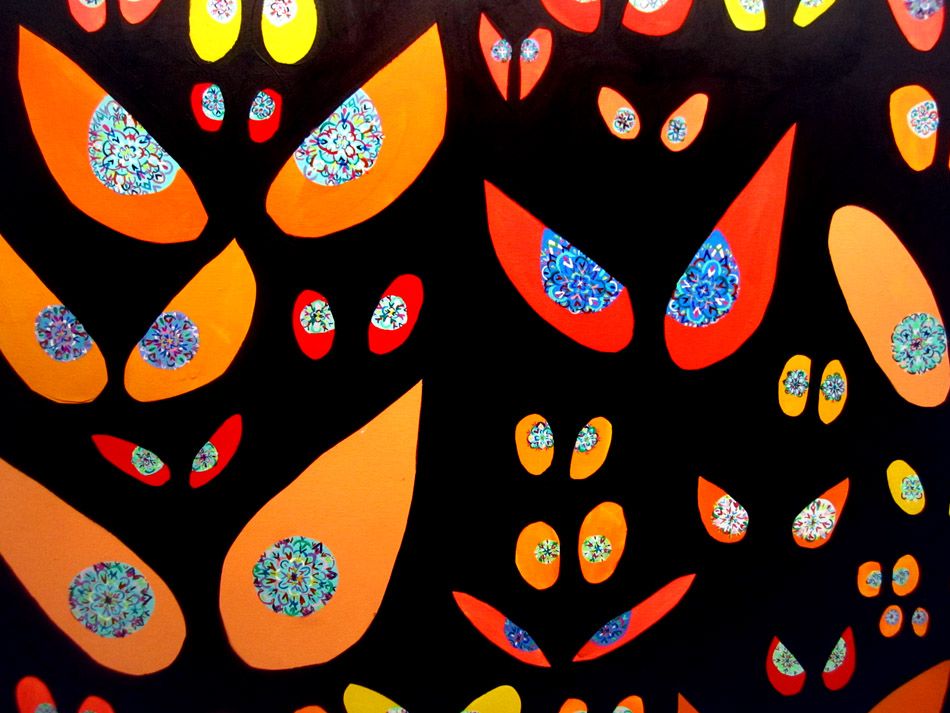 i know i look silly its ok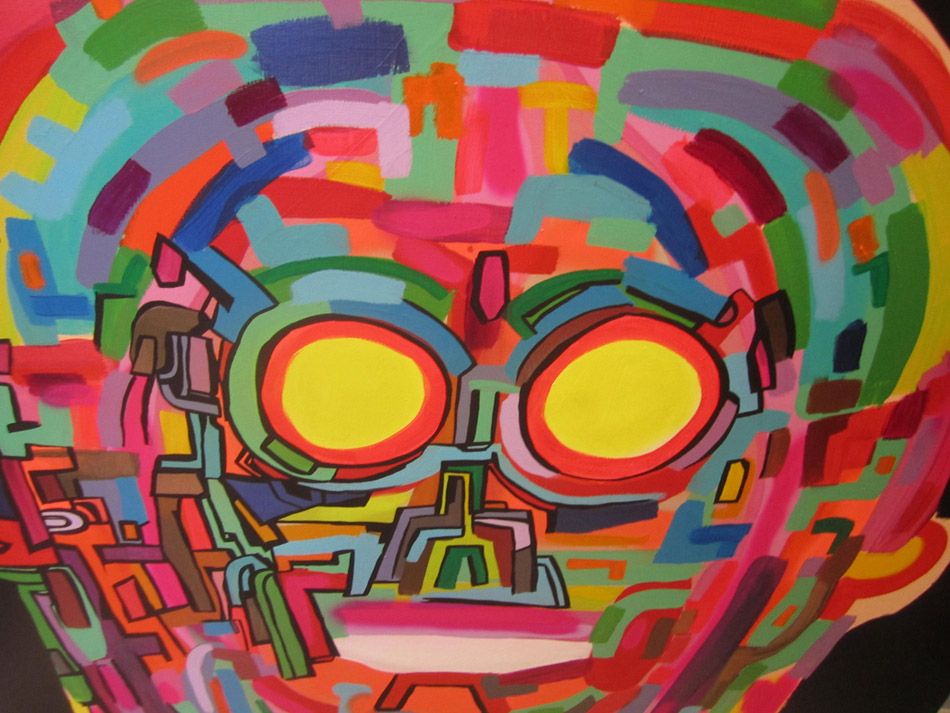 finishing touches

wow! kenny makes it look easy

arugh the people are starting to arrive!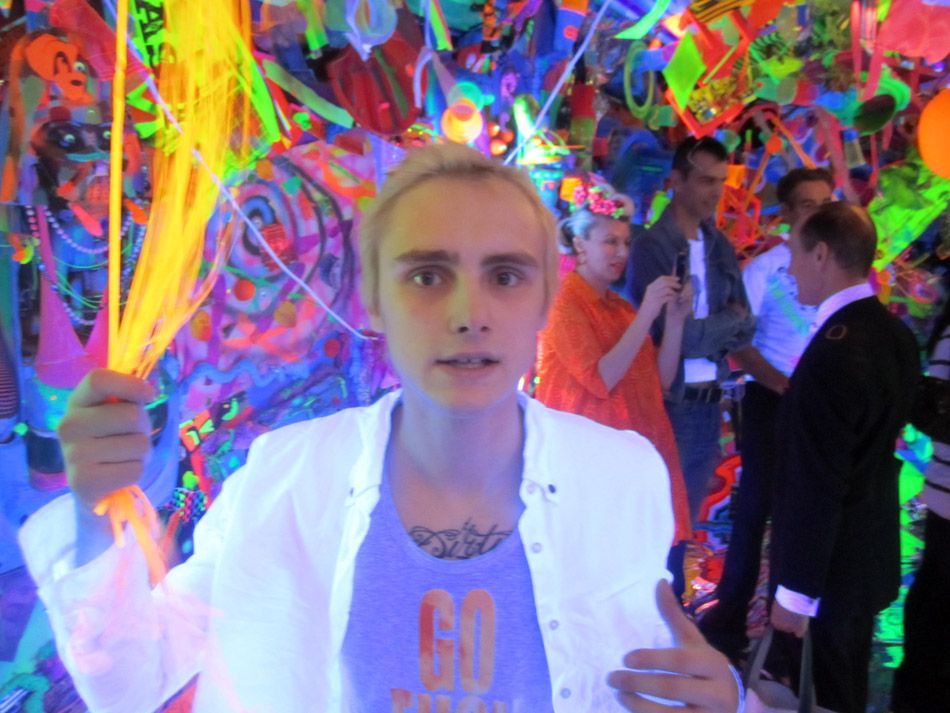 hey look who i found!~

yay!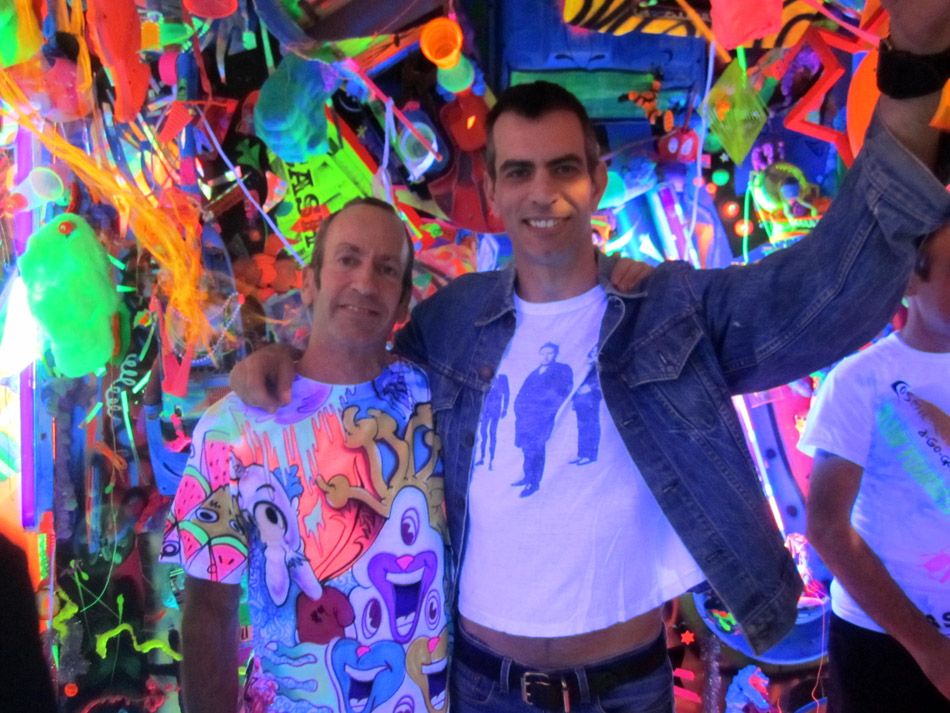 kenny and scott ewalt

Meghan wearing not black!!! OMG

bec stupak in the bookshop selling the shit out of malcom's awesoem clothes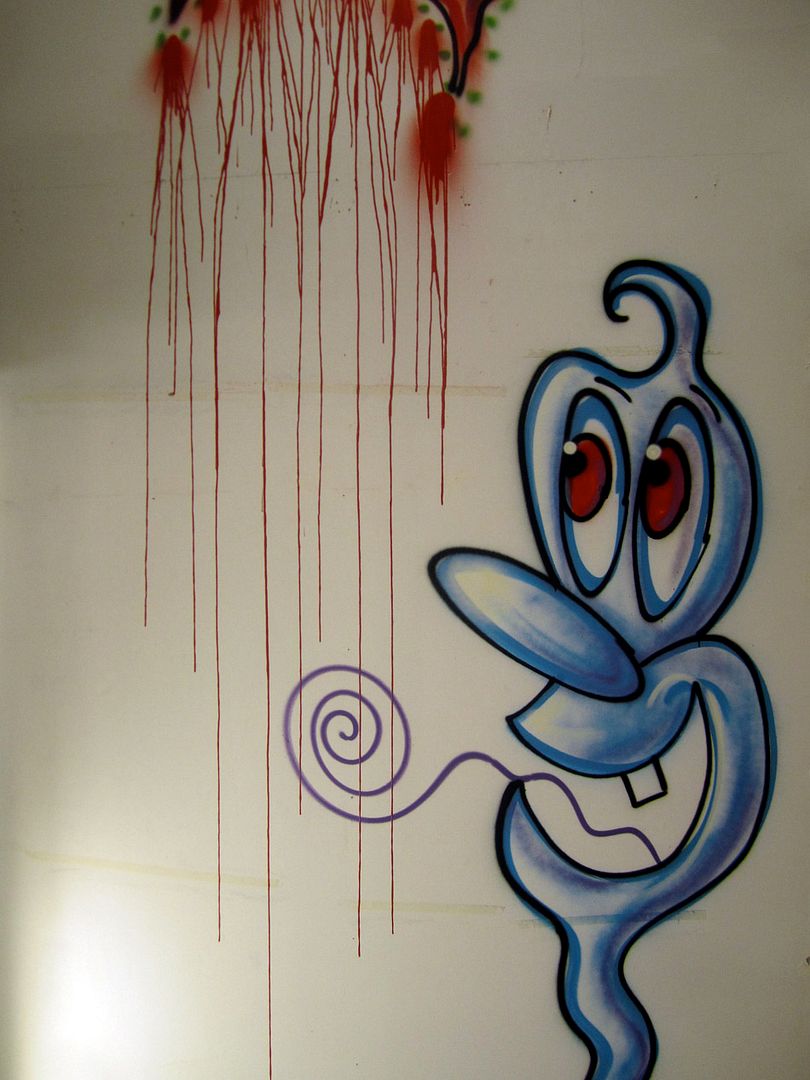 yay!

look i found jules!

ok now we are switching to Joe Grillo's camera for some party photos
i was not a vigilant party photographer last night because there were so many people to talk to and who wanted to buy stuff and so much to do!

oops we are back to set up

shit it even looks awesome with flash shit

fuck yes!!

maria

i really wanted to do this show for many reasons

a big part of jeffrey's program was about connecting the awesome underground energy of the 80s with the very similar and exciting art moment we are in and the underground artists working today

so like Haring Basquiat even Clemente and Schnabel things he did
the stephen sprouse show
debbie harry
alan vega

he wanted to relate them to the awesome people crossing over from music to art, graffiti to art, being interdisciplinary, making the downtown scene exciting again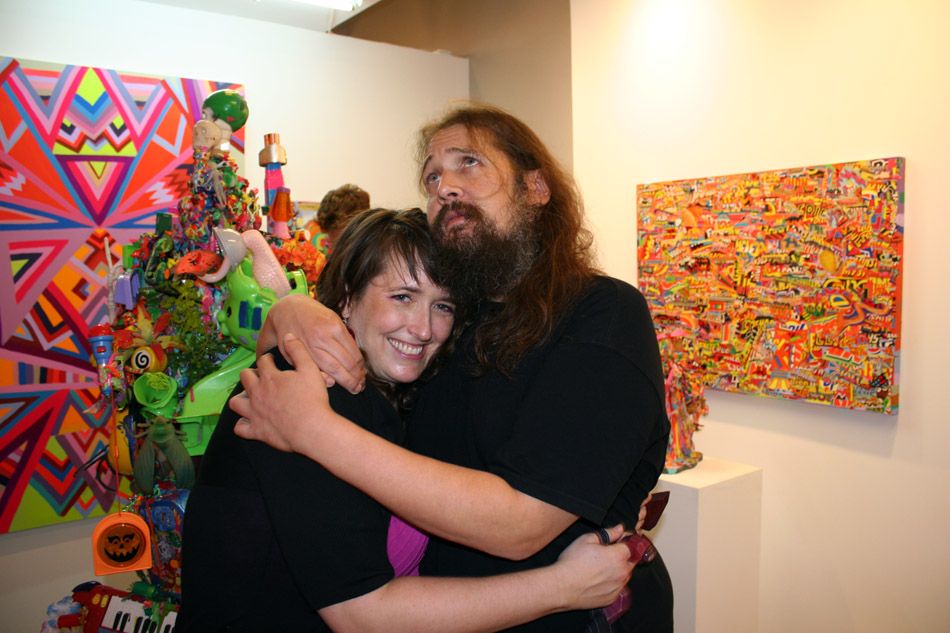 that urge is where the Live Through This book came from in 2005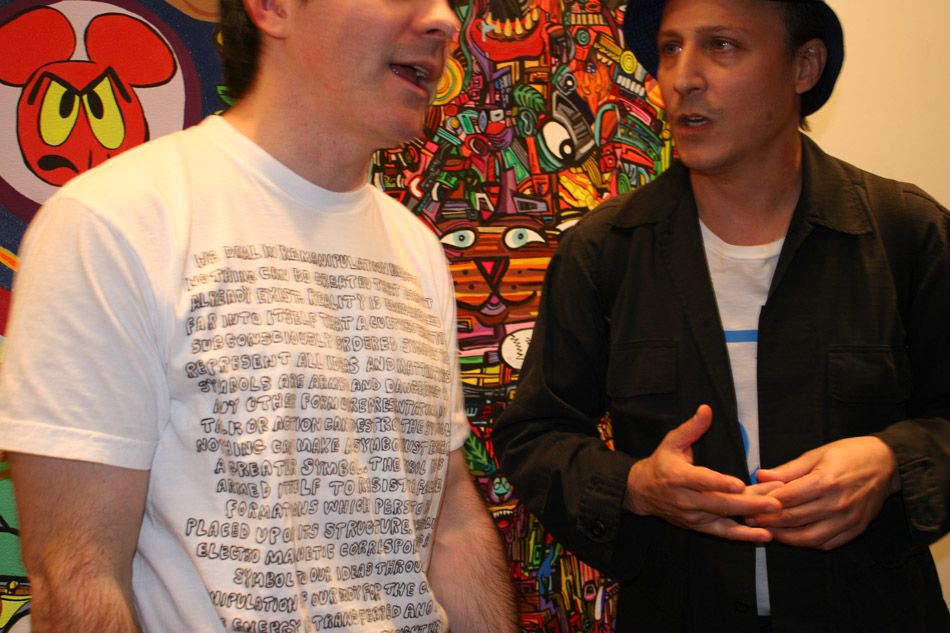 his essay LIVE THE ART is really good at articulating the similarities he sees between his experiences in the 80s (when he was my age) and then what i have been connecting with now

so it was really natural for me wanting to highlight this connection to actually just PAIR TWO ARTISTS together and do a collaborative show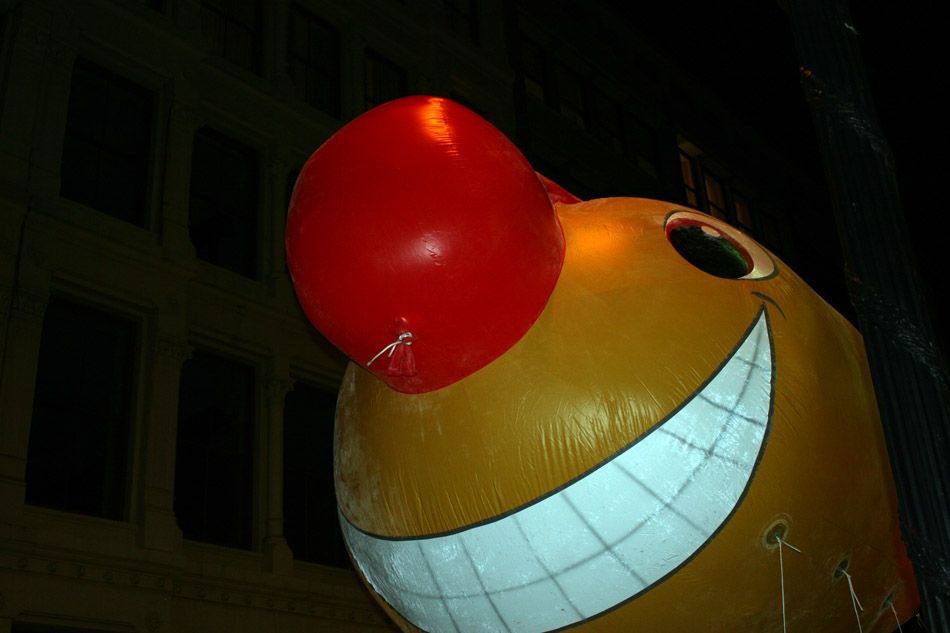 so people can see the links and connections and also see the differences and innovations
on both sides

kenny and drd met down in miami in 2004 at that big show we did

it was my first year going down to miami and i was "in charge" of doing a dearraindrop show in a craig robbins building in the design district

the day before i got down there Billy from DRD backed a scissor lift through a 15 foot plate glass window there

the situation continued to be difficult throughout the show
someone had booked drd at the shittiest scariest hotel i have ever seen
someone left a case of booze at the space that i consistenly drank while staffing the space

i wasn't the responsible business woman then that i am now 🙂

i made out with many interesting people that year tho

so many people dressed up last night yay!!!!
and one of these people is related to Joe!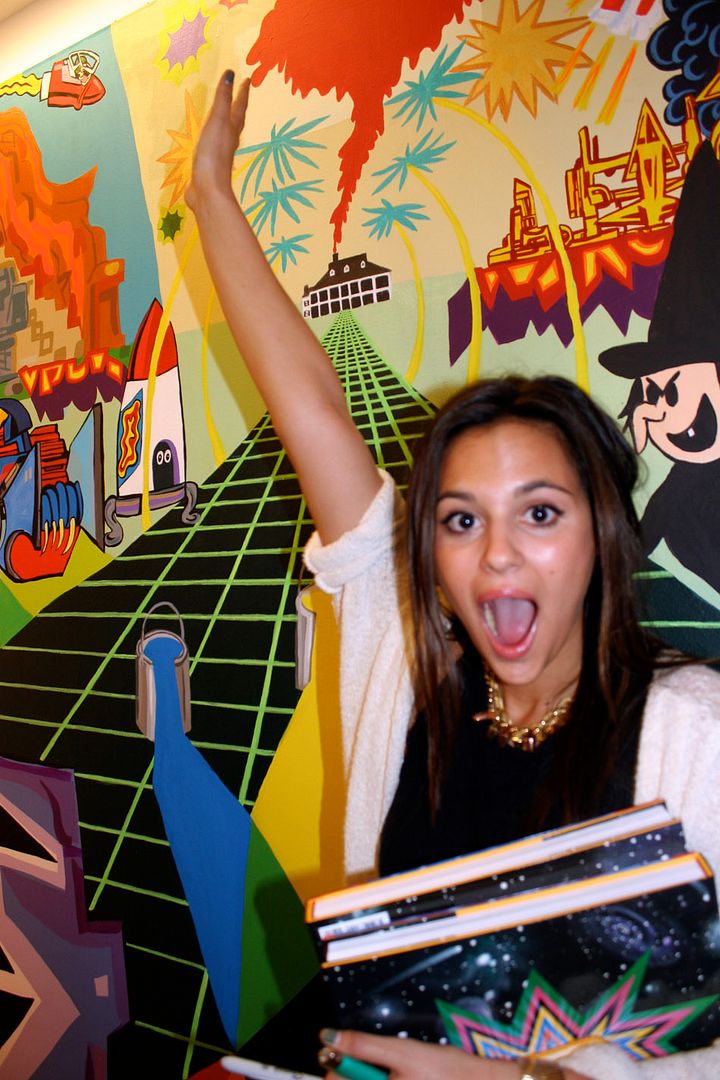 this is Elena! she works with us here now

was this the photo dude? shit i never got his card

whee!

owen and his girlfriend who made the interactive instrument installation

the money shot
yay!!!!! come see HOT GLUE HULLABALOO and say hi to me back here