i'm warning you that 3/4ths of this post is just food

it's not my fault, i keep trying to go out, there is nothing going on, or rather nothing in the past few days that i wasn't afraid of bumping into patrick at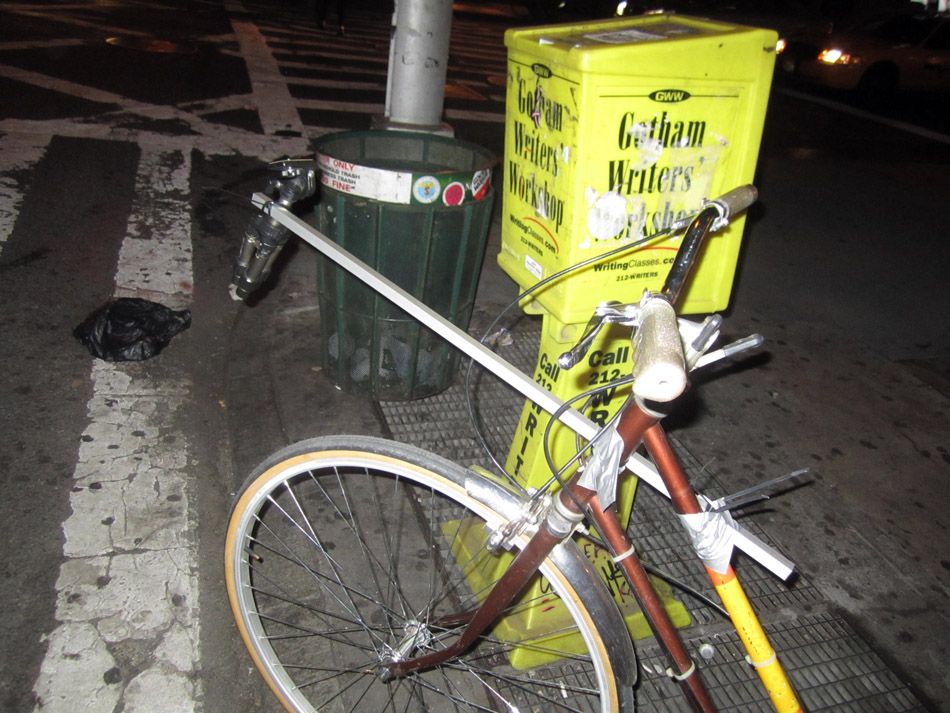 not that i care but i didn't want to make him upset
not that i should care at all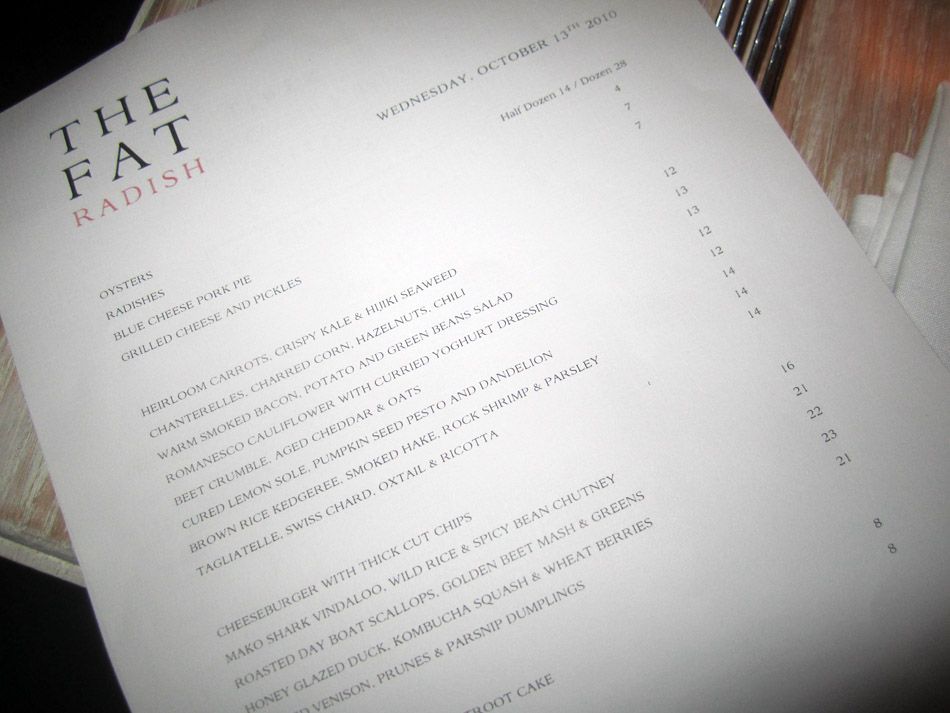 this is what my brain has been doing
don't you wish sometime there was like a "return to factory settings" button?

this is me and Jules at this new retaurant on orchard called FAT RADISH

the carrot thingie

the duck thingie
don't be turned off by the word "kombucha squash" it was actually fantastic

the beet cake
purple in the light
purple on the way out?

sorry im an "a mood" today

scott said i was a lesbian for playing softball in my spare time
but he was excited because he always wanted a lesbian friend

the last super rainy night we tromped over to Teddy's new studio
wow!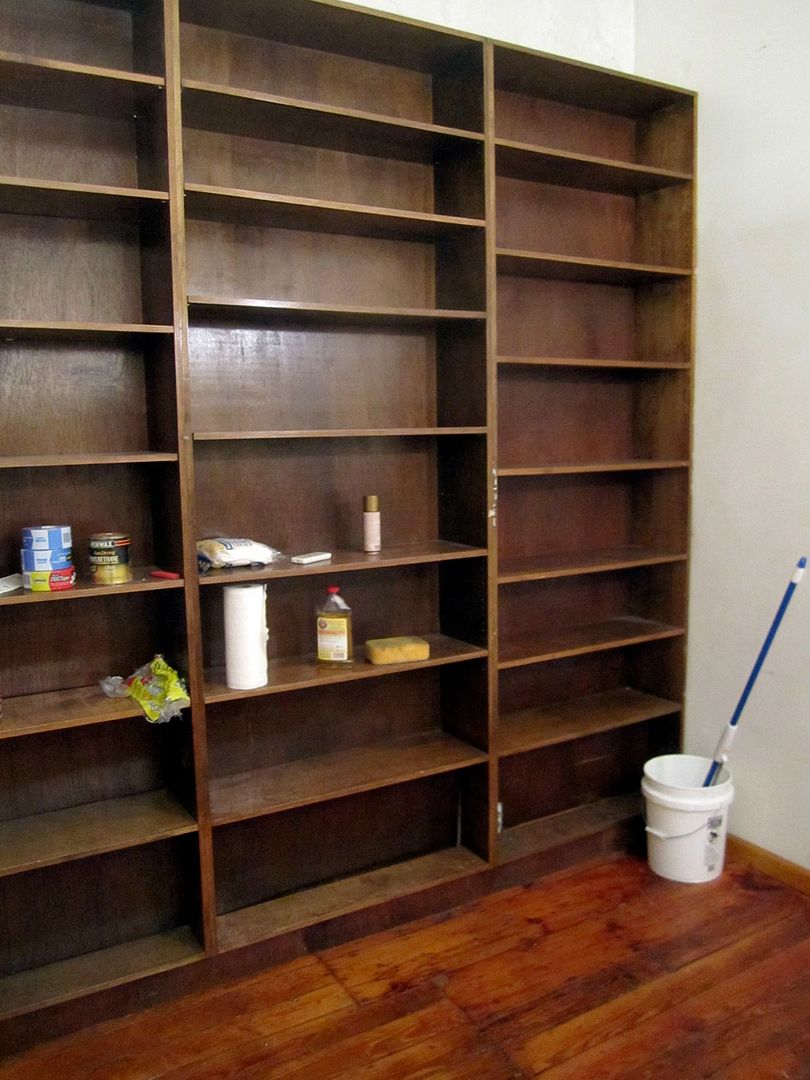 wow think of all the books this could have. this is my dream. floor to ceiling recessed bookshelf
when i make it big, this is the first thing i am going to install

scott said mine stood for Pussy Juice because im a big fat dyke

ok this is the only "event" i attended on this post

tim barberino had a show of running photos!

yay i found him!

we are at that weird Nike space on the bowery

pretty neato inside
shocking! can you tell from the overhead lights pattern that Rafael de Cardenas designed this space?

some fun details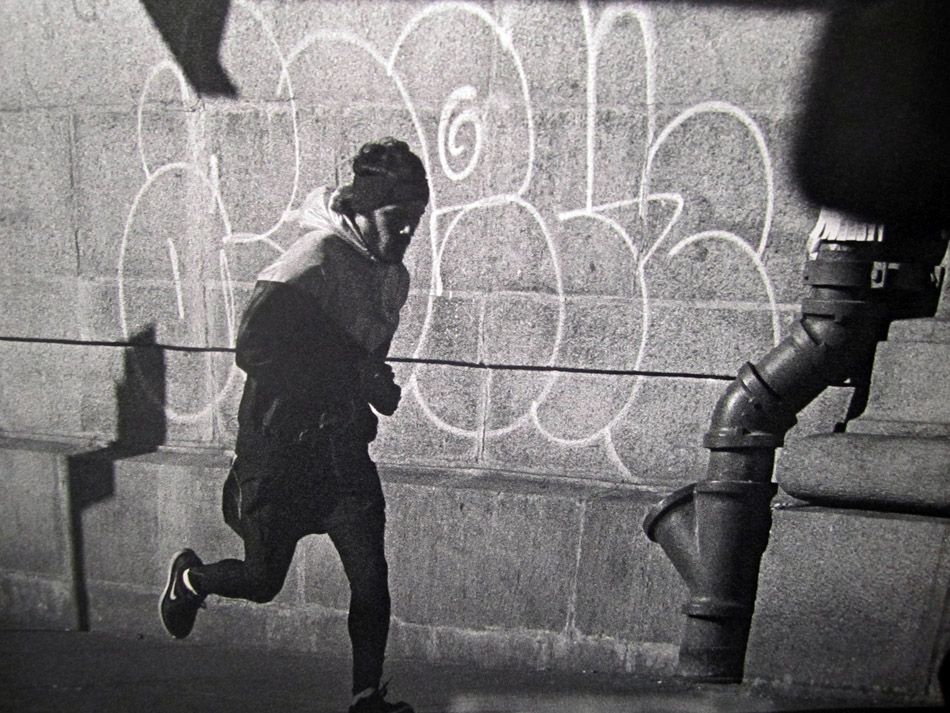 i think my boyfriend is jealous of how many ADEKs i post on this thing but this one wasn't my fault! tim did it!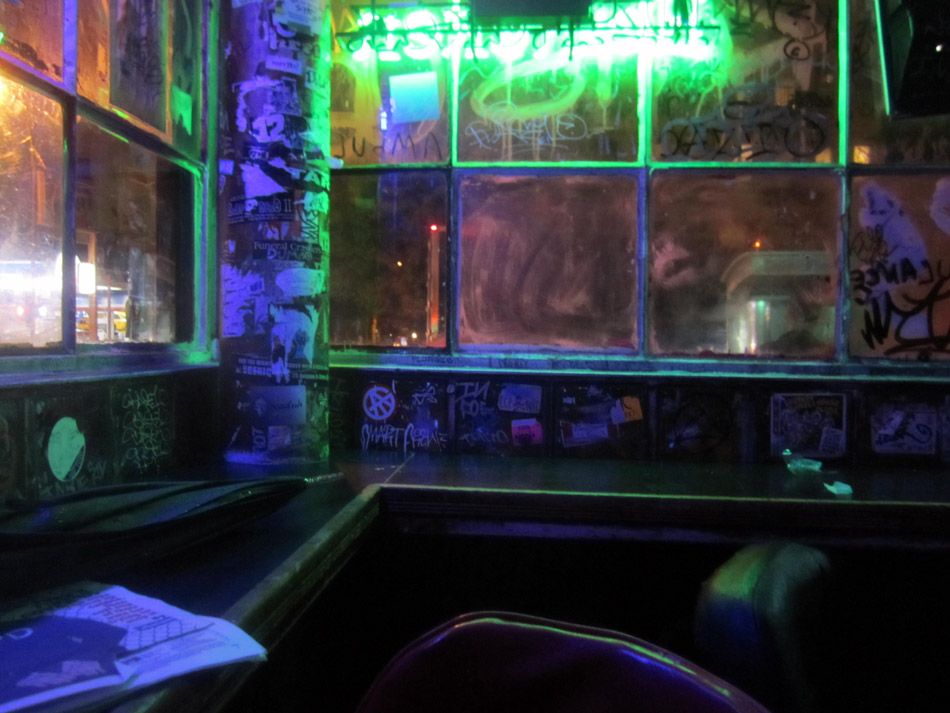 sigh
im so sick of getting kicked out of bars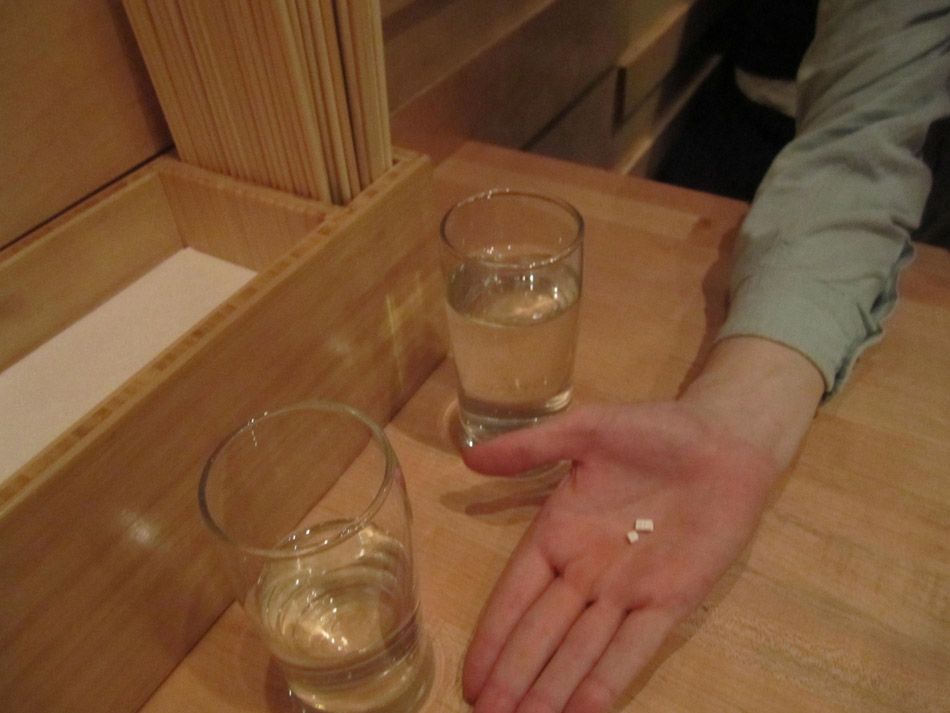 it was pouring and we barely made it to Momofuku unsoggied

i've been wanting to eat here for FOREVER
a downpour meant only a 10 minute wait

oh by goodness you cant believe how excited i am

ramen boner
i could eat ramen every night

now that i am on a by proxy seratonin kick, i can confess that one thing i feel good about is right this second i finally finished and sent to print three HUGE articles on Salem, Rafael de Cardenas, and Mat Brinkman

three totally different parts of brain, but then maybe the Mat Brinkman extreme starts to double back on part of the Salem area??? kinda like Libertarians are liberal to the point of being neo-republican?

hey its not like i take a photo of EVERYTHING i eat; im eating a chick pea salad right now that you will never know how awesome it looked with it slittle arugula tuft and hidden nubbins of fresh mozzarella cheezers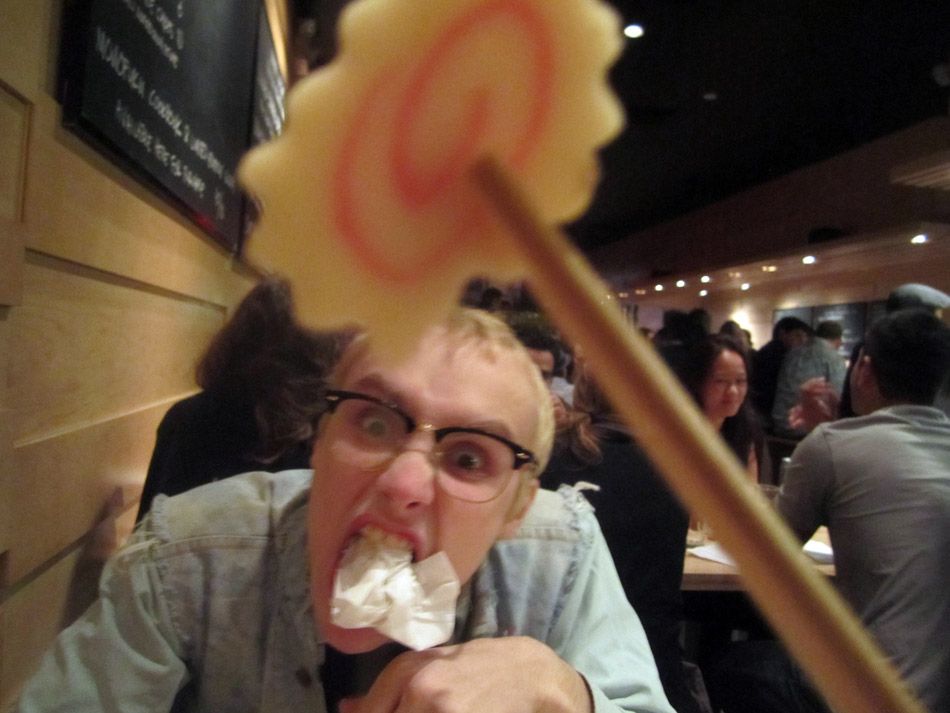 upton and i have been having a really fun week together now that pharmaceutical drugs have evened our playingfields

it takes balls to take arms against a sea of troubles and by opposing end them
yummy apple pie momofuku balls

next morning taking a fun Cobble Hill drive over to get some arts from Paul Bright

took a photo for the signage, wound up with fun GLACER tag
horay!

teen ran out to snap this, who is this guy?

just think of all the people all around the earth reclaiming advertizing space, public space, decrepit space for graffiti
gives you a warm fuzzy feeling inside, doesn't it???

this is Paul's cool storefront on Atlantic Ave that he is in progress on
art and cool furniture, art and design, awesome

this is a low overhead storage place where i bumped my head on a beam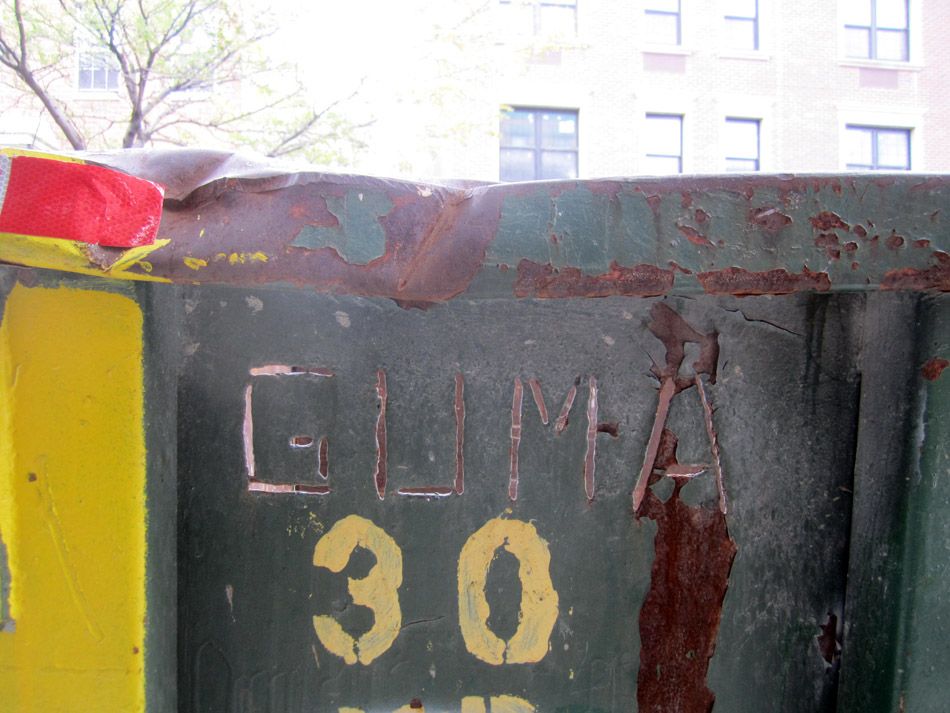 mission accomplished!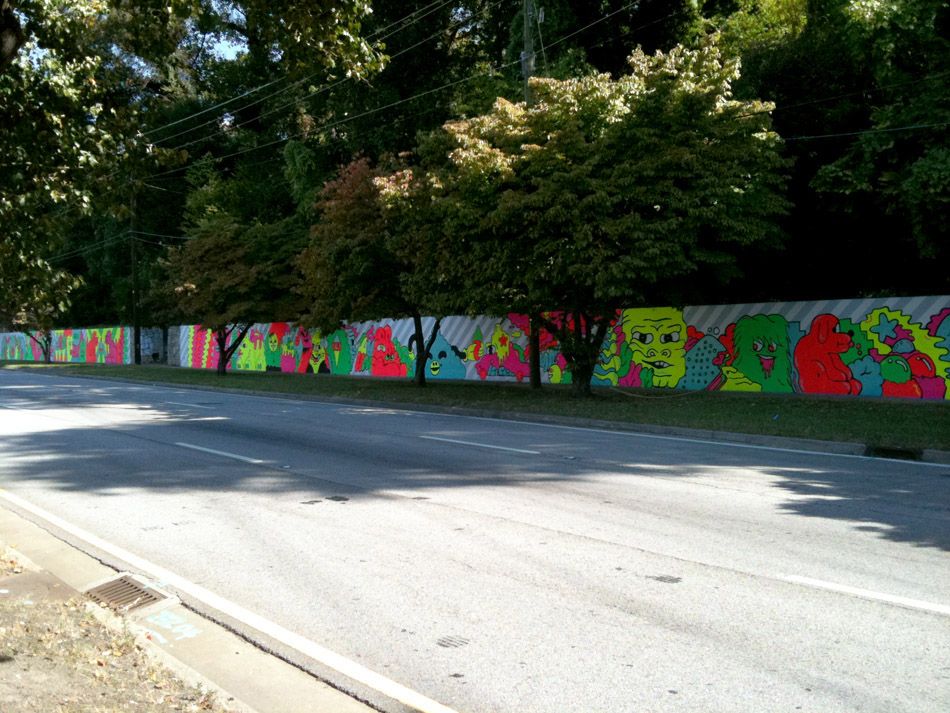 we were picking up some coool Ben Jones paintings and speaking of Ben, he sent me a photo of this huge Atlanta mural he just completed
old school styles

upton got sleepy later that night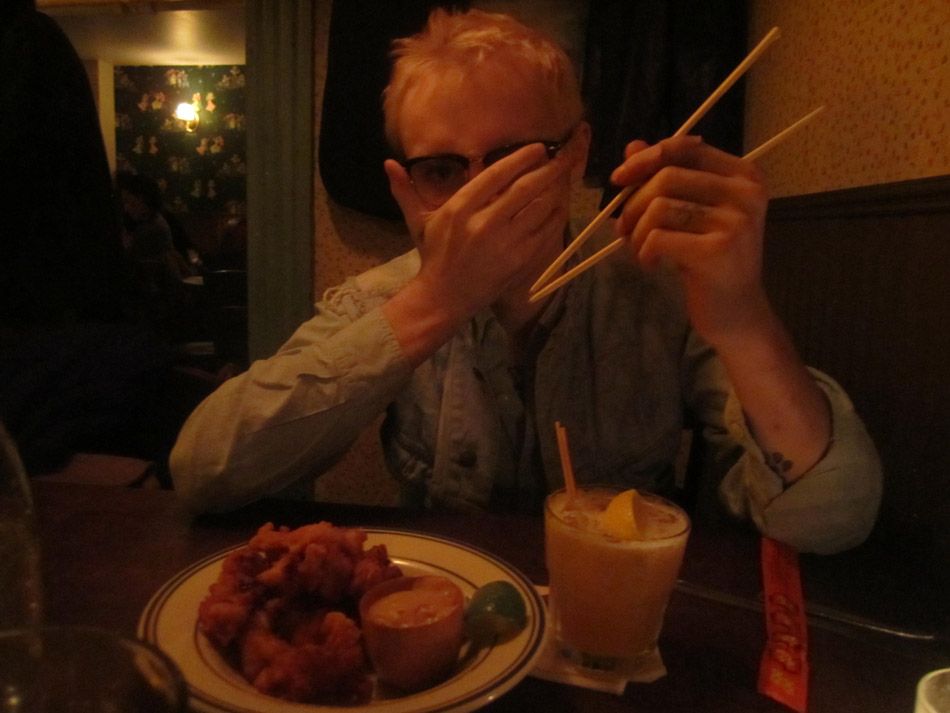 but woke up for feeding time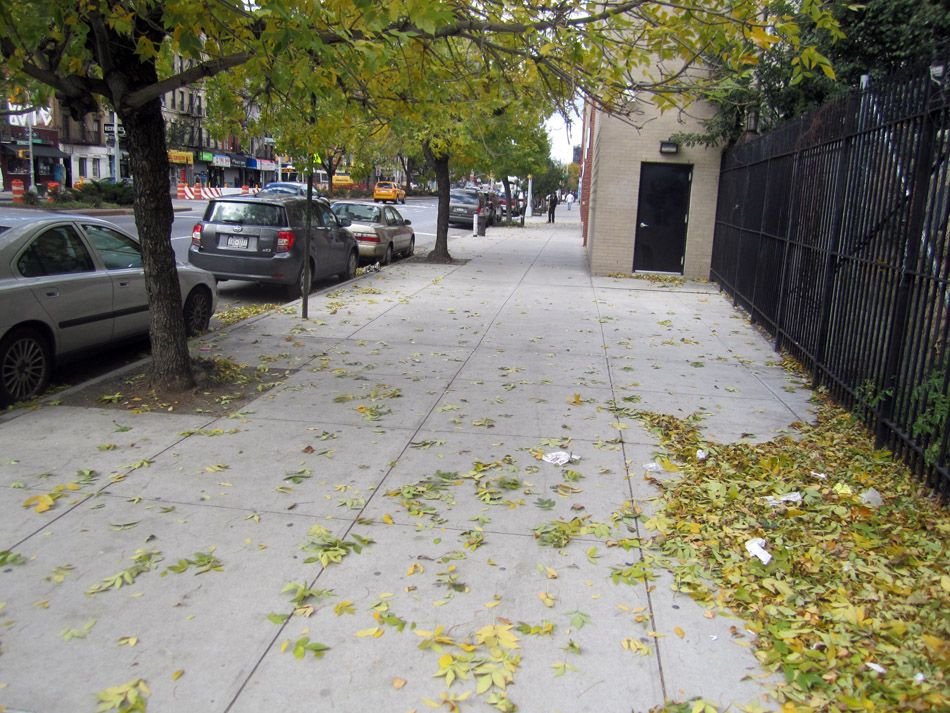 as you can see there was no actual Poutine in this post, i just am experimenting by having kinda porn-y sounding titles to see if i can get some people trolling for porn onto this site to see some art (and food) (and graffiti)
cover the earth!