get ready for a little bit of HORRÓR as kembra pronounces it

we were back on friday i think

mat was still installin

i captured Upton and died him good

for some reason he wanted to be photographed exclusively in the stairwell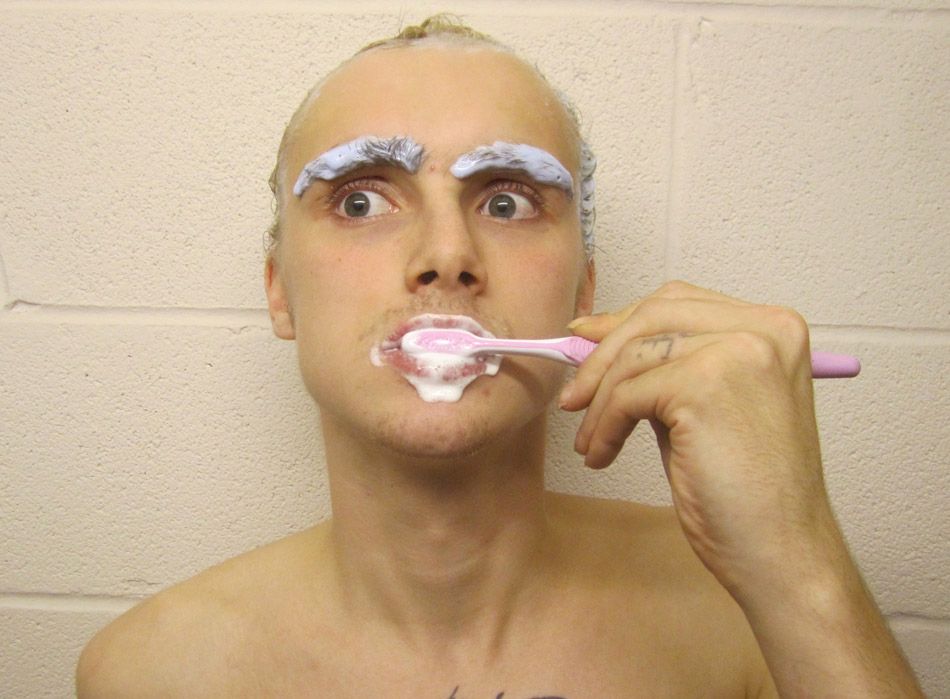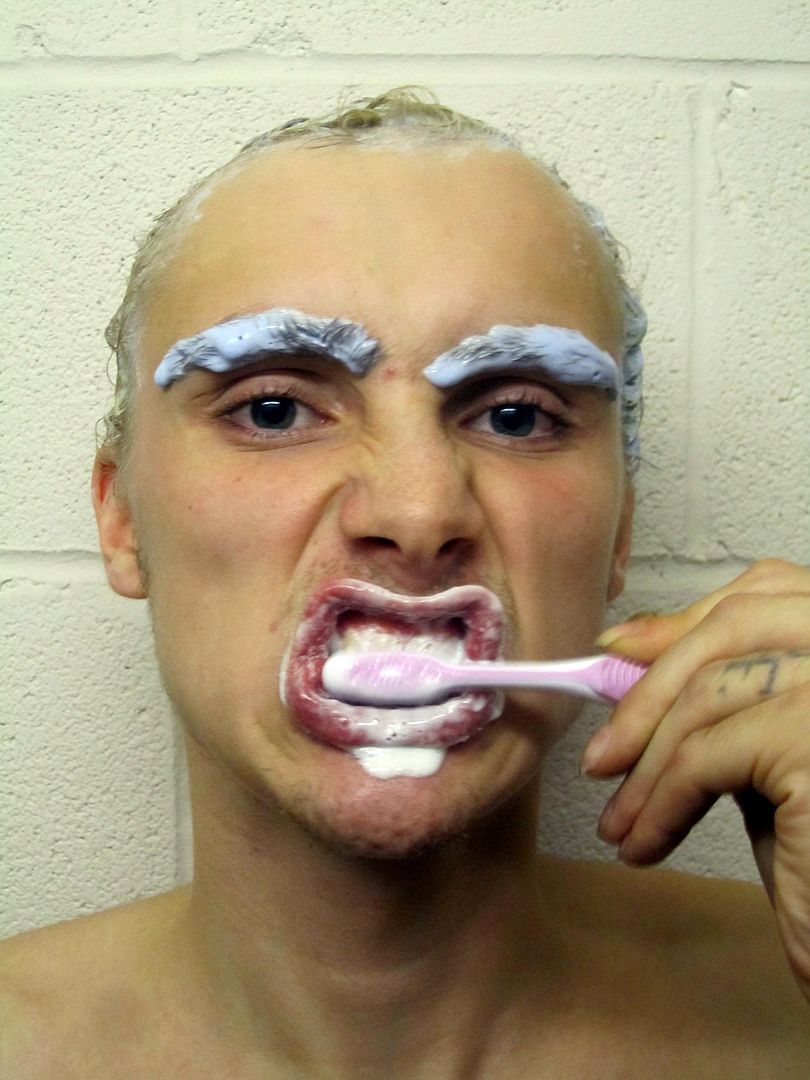 scawy

yay! it turned out good
i think

now that he is a blonde, Upton is a conceptual artist

in another light we had one mad day to get all this art on the walls!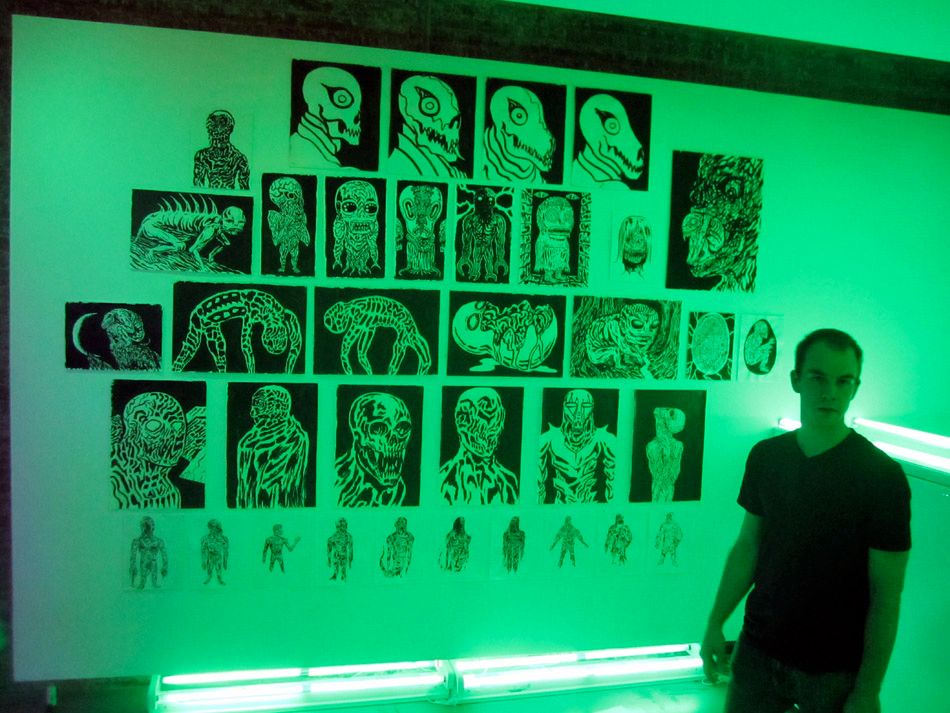 who was this guy? he just showed up and helped it was awesome!

look at all the pee po helping on the art!
this is the most gratifying thing to a kathy heart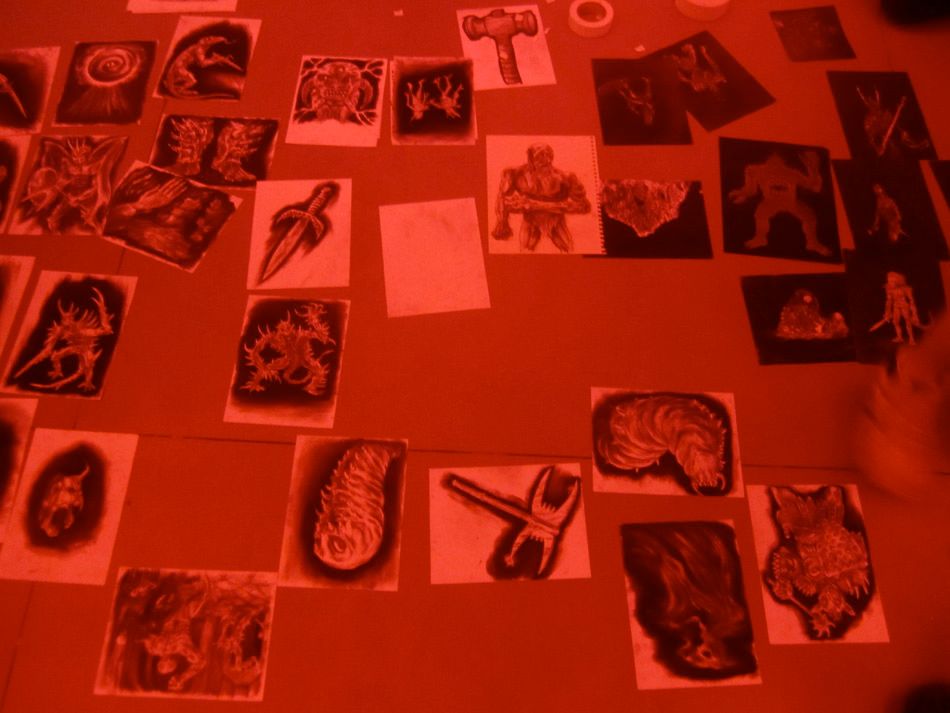 these are board game drawings from five different artists they are only $100 boners and you can come by one and all proceeds go to the board game
it is a "necromancer monster blood bath" i think is what mat said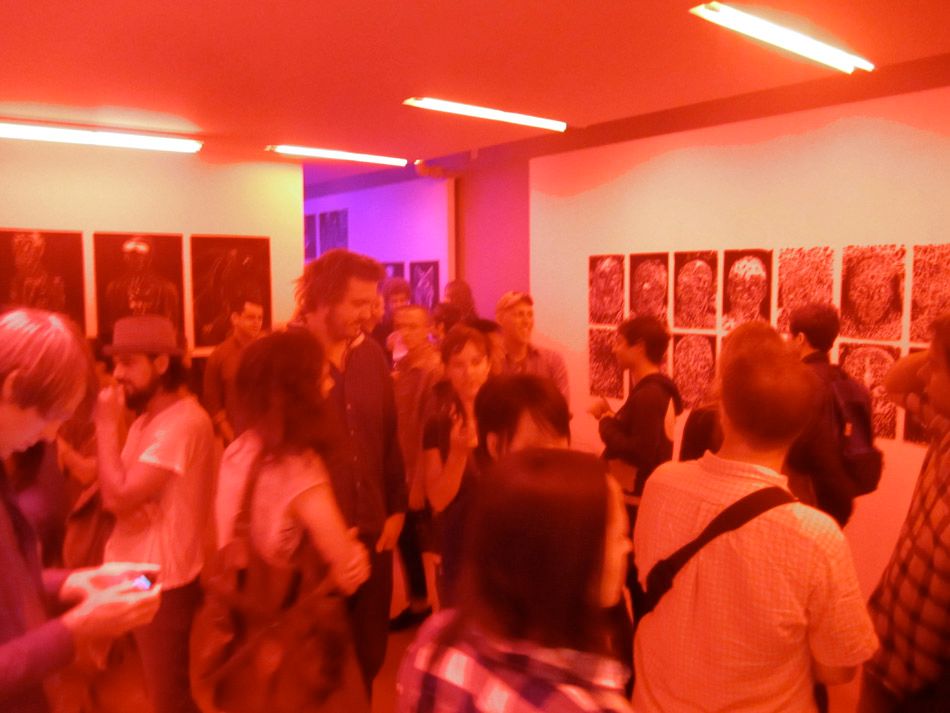 the hoards arrive the hoards arrive!

autograph time

yay!!! i think mat was happpy!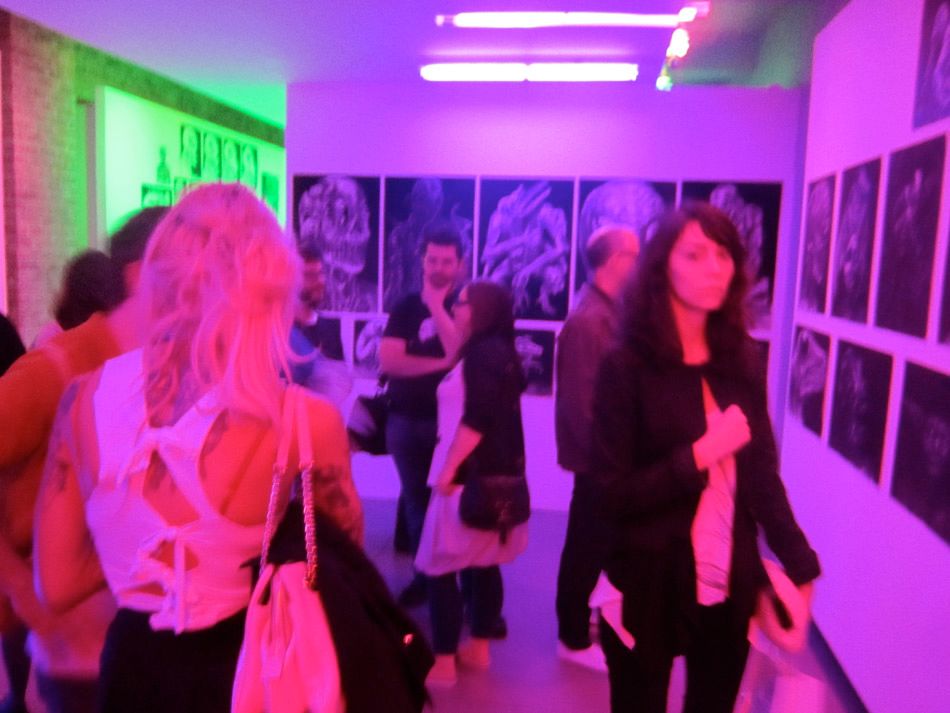 you guys gotta get over here
there is a crapload of fantastic art
and its selling fast!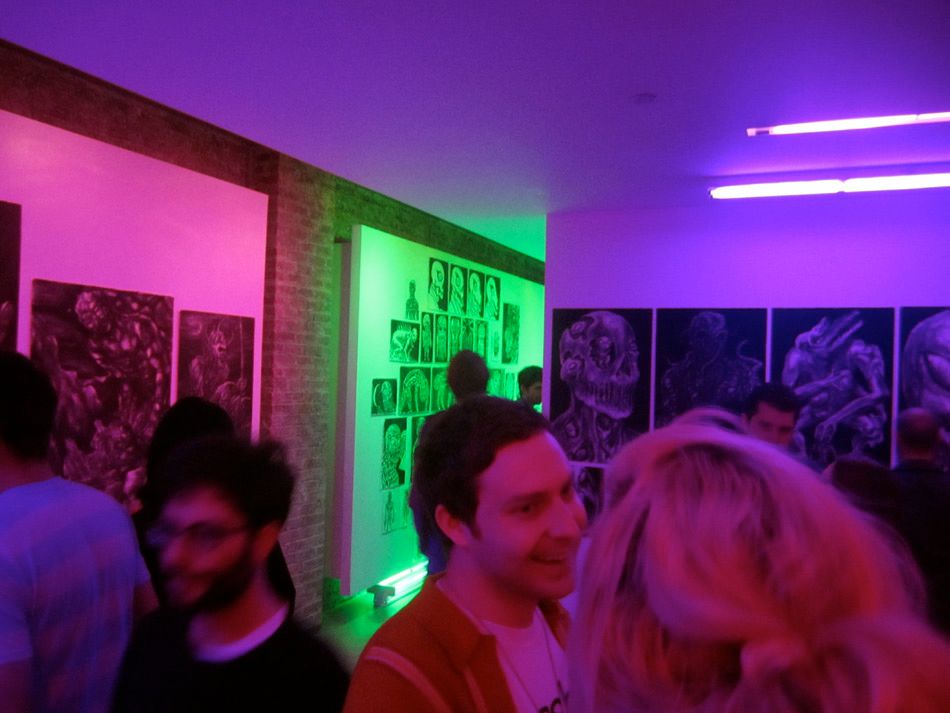 nothing like some SALES to make you feel like you are actually running an art gallery!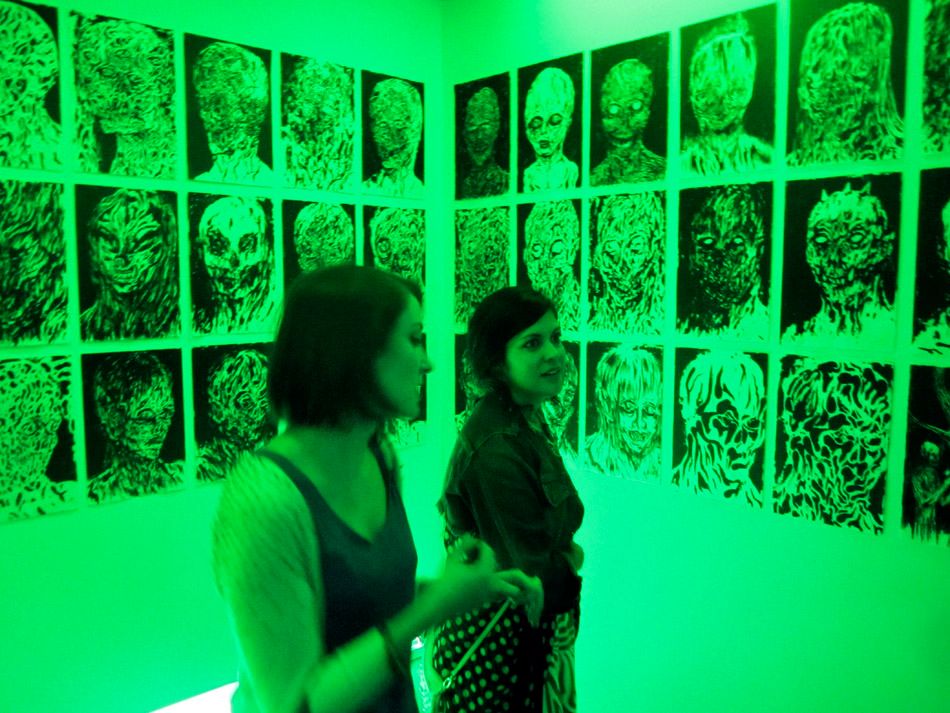 jeffrey's piece from MACRO and WIGGIE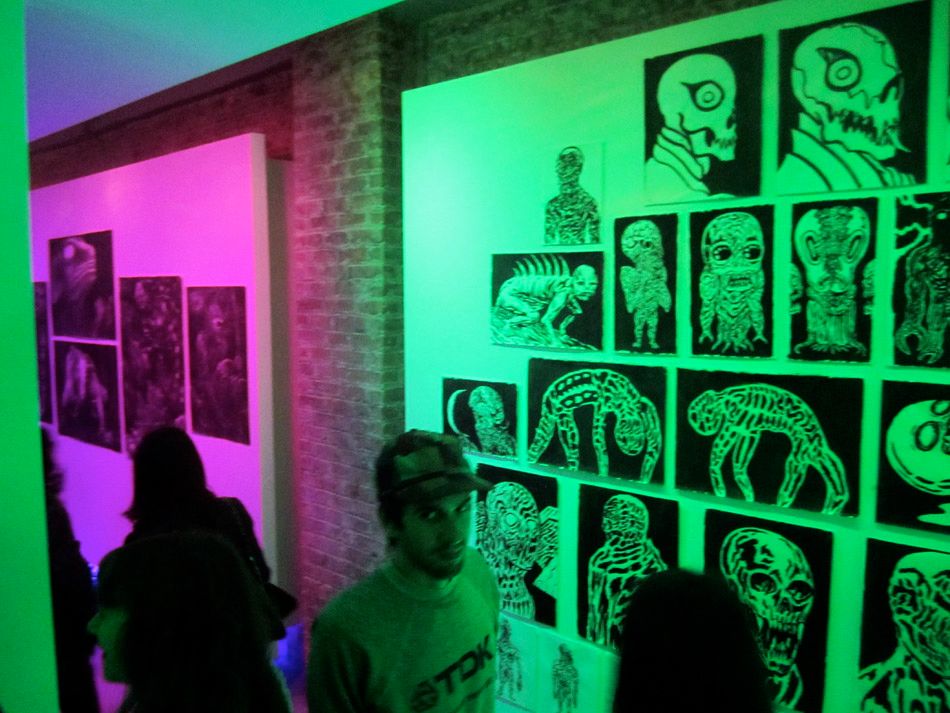 evan with his odouls

dude contemplating crotch mouth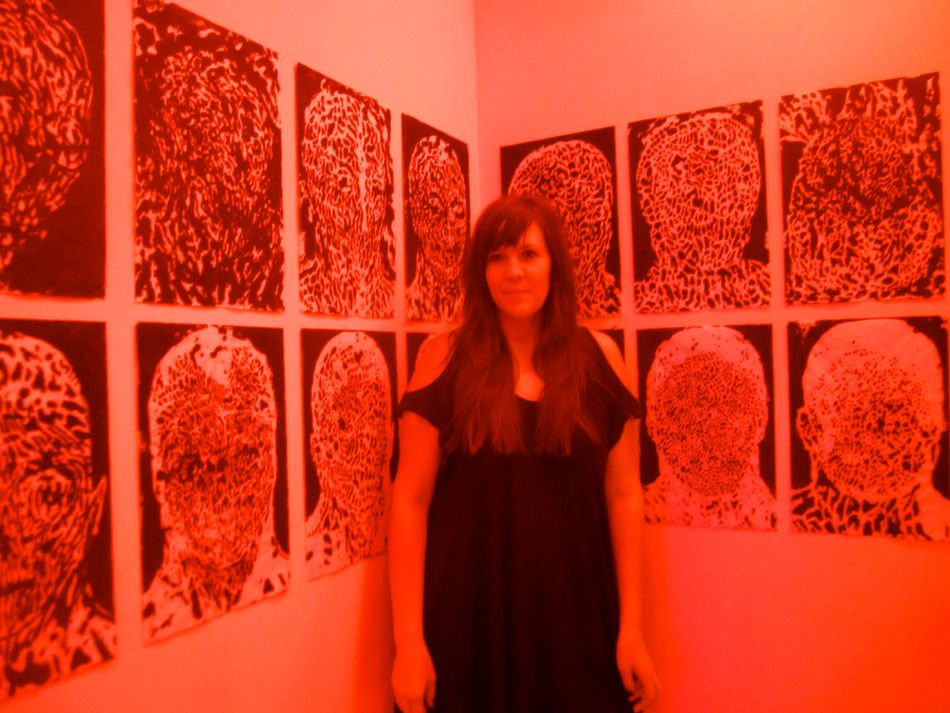 i dont know if you can tell from this picture just how happy i am about this show

how about this picture?
we took everyone to Shabu Shabu!

i snuck food coloring into people's cauldrons

mat was amused

steemy

shabu shabu is the funneset

dont know why upton looks so grumpus tho

full of soup i was down for the count
horay!
my reward is nice sleeping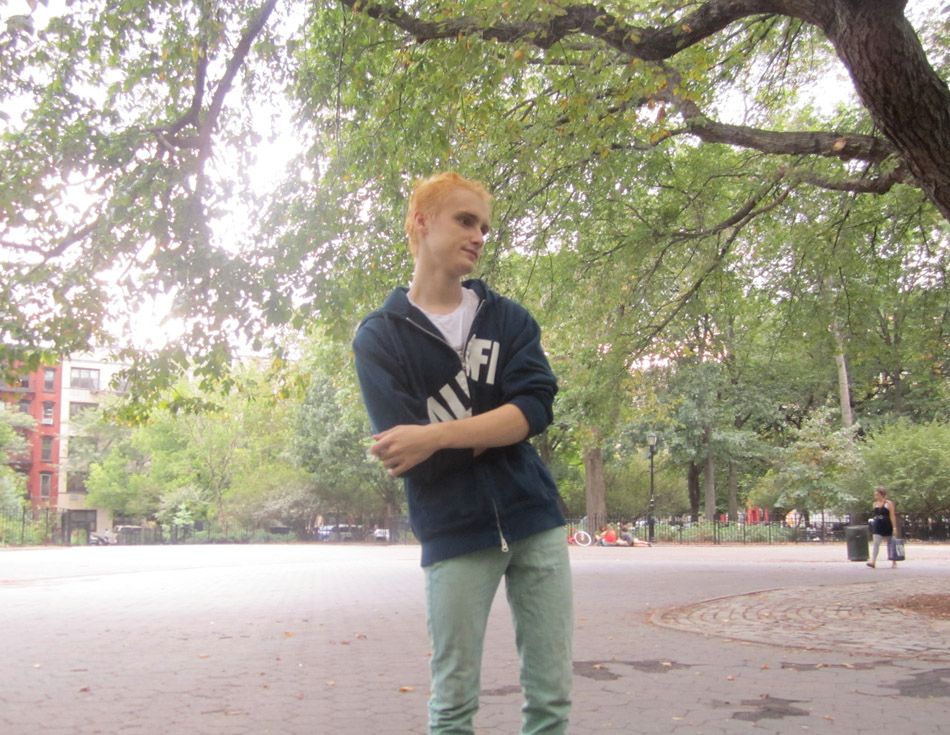 nxt mornin

tsquare park is nice on days off
upton met this dude who said his dog had marched in all these rallies and i petted the dog and upton made really harsh fun of the dude to his face
who cluelessly couldnt tell he was being dissed
he said wow this is a great activist dog, all activists should be dogs, they just sound like barking anyway, why dont just dogs go march for causes?
and the dude was like "yeah"

as we walked off Upton yelled "Unleash the Revolution!"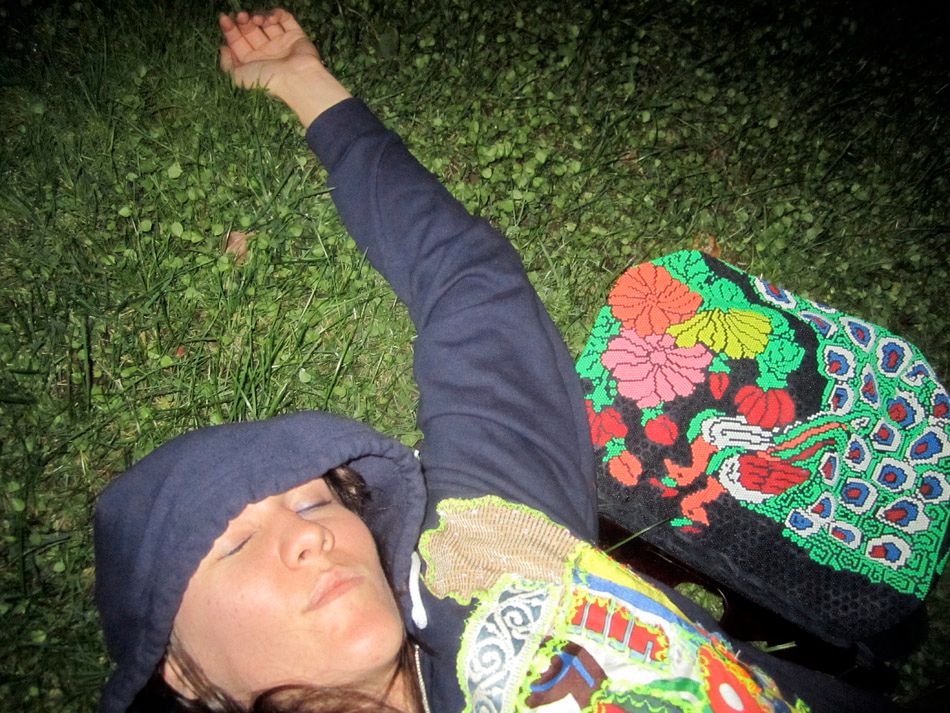 this is me passed out in the back yard after too many Elsa drinks

yay! this is this morning
morning of day off
bright and early getting the Mini ZIP car to go to collector house!

so mayny holes to be filled
tirelss work
i won't show you any photos of the awesome house grounds or collection for privacy reasons but you can see this photo of us driving down the driveway as we left: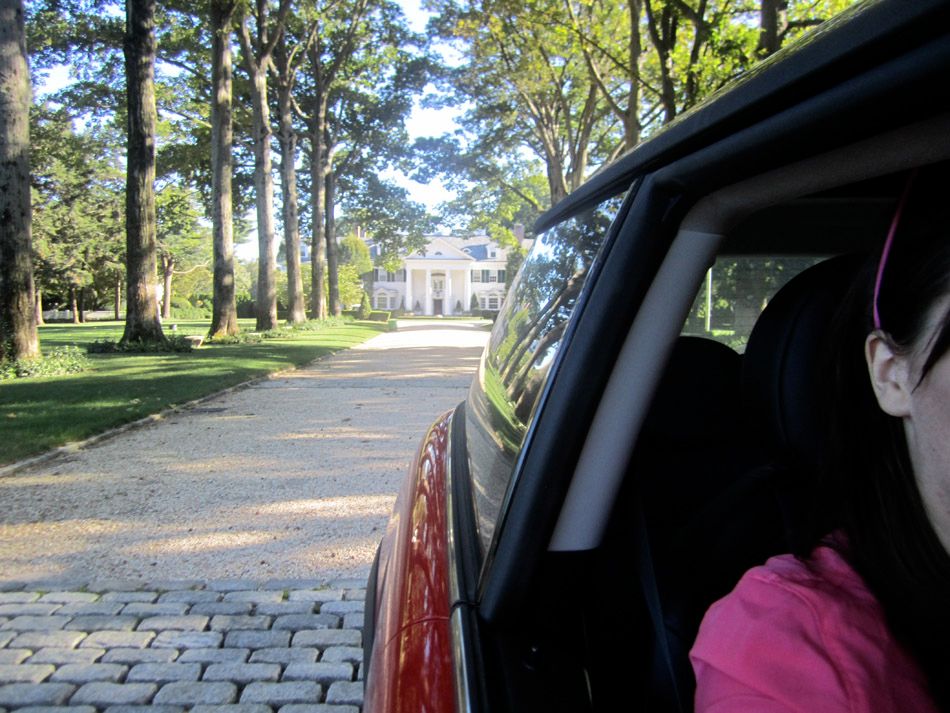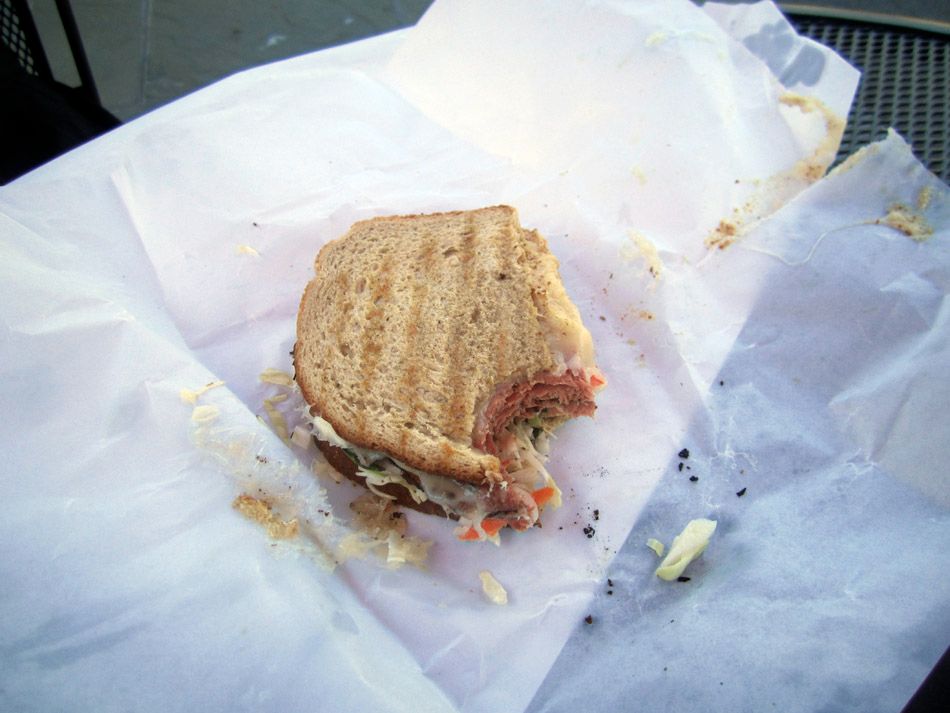 we earned our treat

we earned our traffic!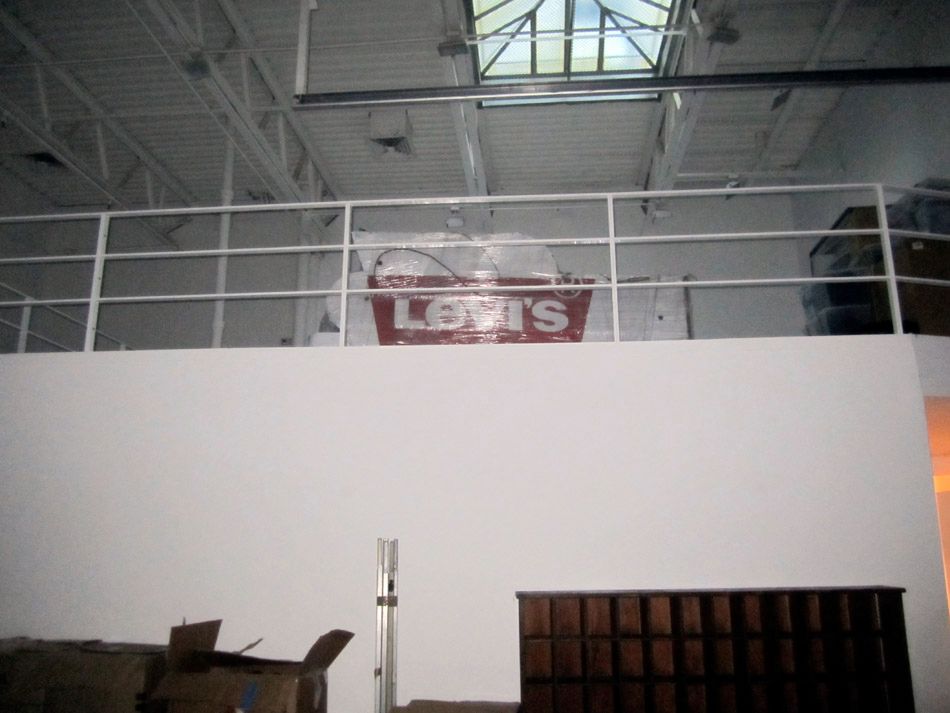 oh shit what the fuck is going on

LEVI's is moving into deitch
its real

walking to work can be fantastic some days
as camera #2 shows us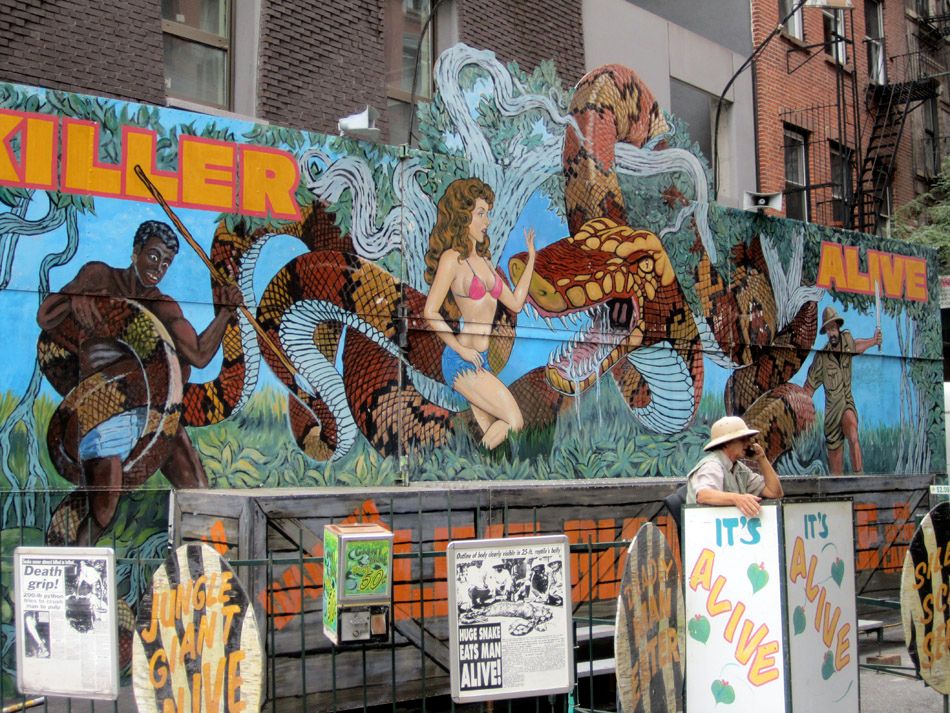 the San Gennaro festival slightly less lovely

a lovely fran painting still available in our showroom

last few light me ups
this is the board game wall: come buy one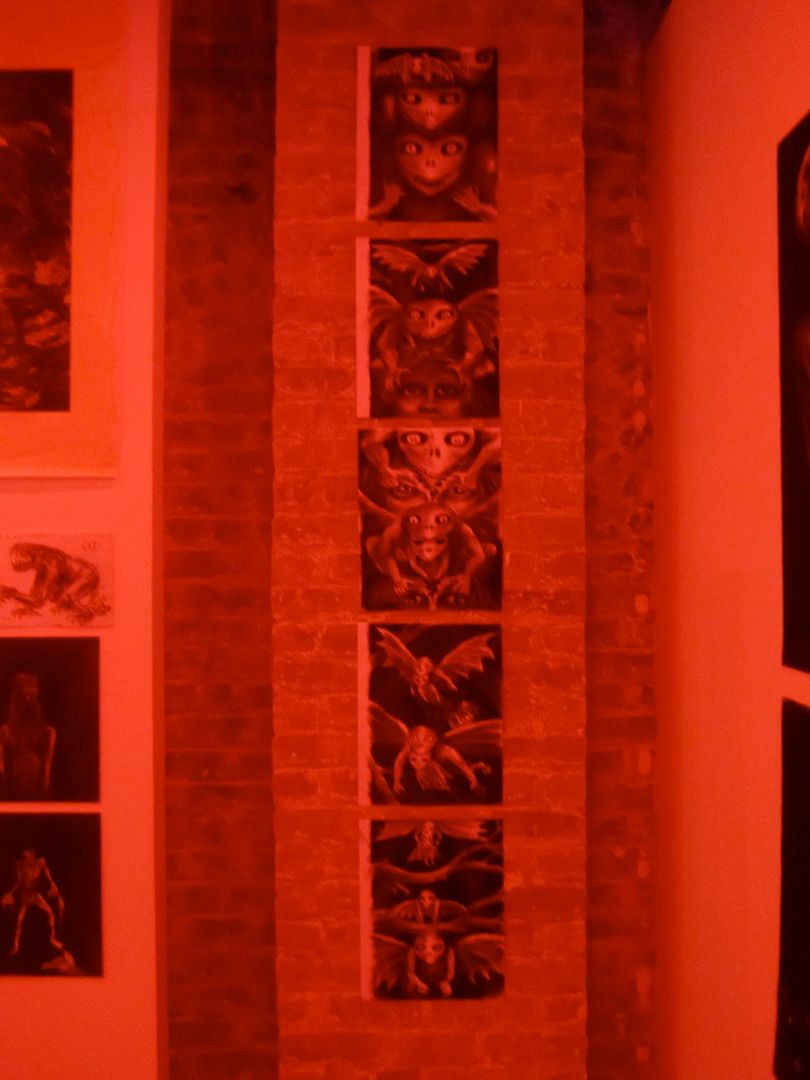 these might be the secret favourite

as opposed to the obvious favourite which is this 40-piece masterpiece

there is so much to love

bottom right rock piggie actually is secret favourite changed my mind

these are some weiiirrrddd tomatoes at the farmy market

this is for patrick

this is for me

this is for Barry from Upton
whee!
the tagger tree stayed on all night one night and made a tag