like a lil baby seal!

it's fashion weak and baby seal was AALLLLL over the runways this season

it's also art weak and Dan Colen was THE talk of the artworld
ha ha is it even remotely credible that i woudl talk like that?

here we are at Dan's show, POETRY

tone poem

ghost gums

mmm chewy

prop piece

crowding
dan: dan likes to always say "it is what it is", which in this show manifested as a kind of no-commenting. the upside down half pipe was not a real life piece, ie. it didnt look like it was built by skaters or really skated on, it was kinda nice but not too nice, and skated on a bit but not very much. it wasnt an "art object" either: it want marble or polished or fabricated looking. it was this weird imbetween where art is neither recreating life or embalming it into object d'art. it just "is what it is"

whether that is good or interesting or new you can decide

i have other places to be!

jorge

plus grain alcohol margarita machine

plus roof taggin equals:

nightclubbin!!!

whee!!!!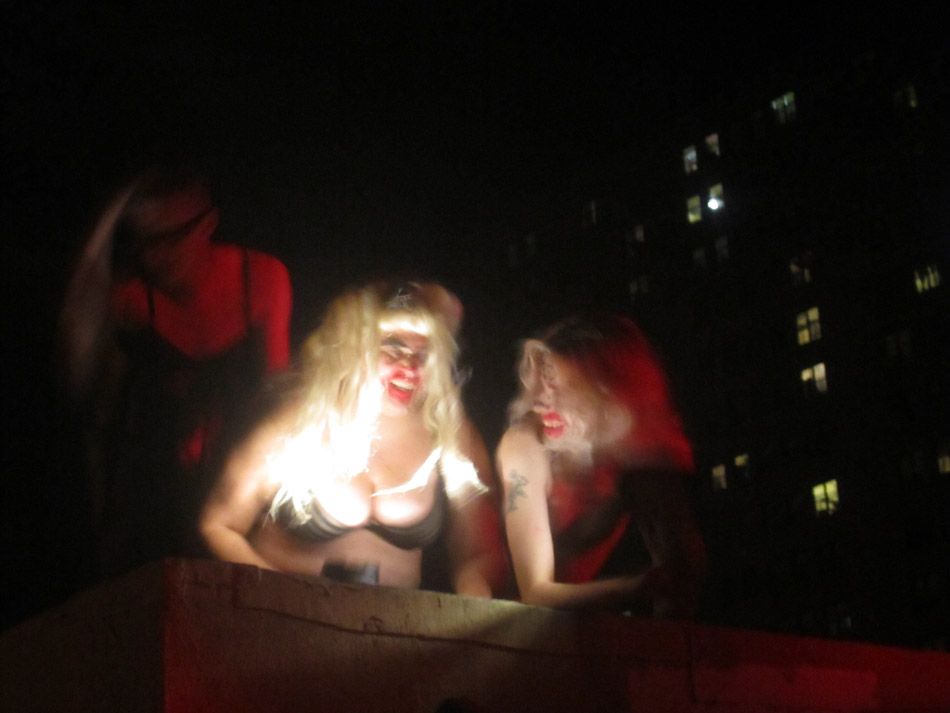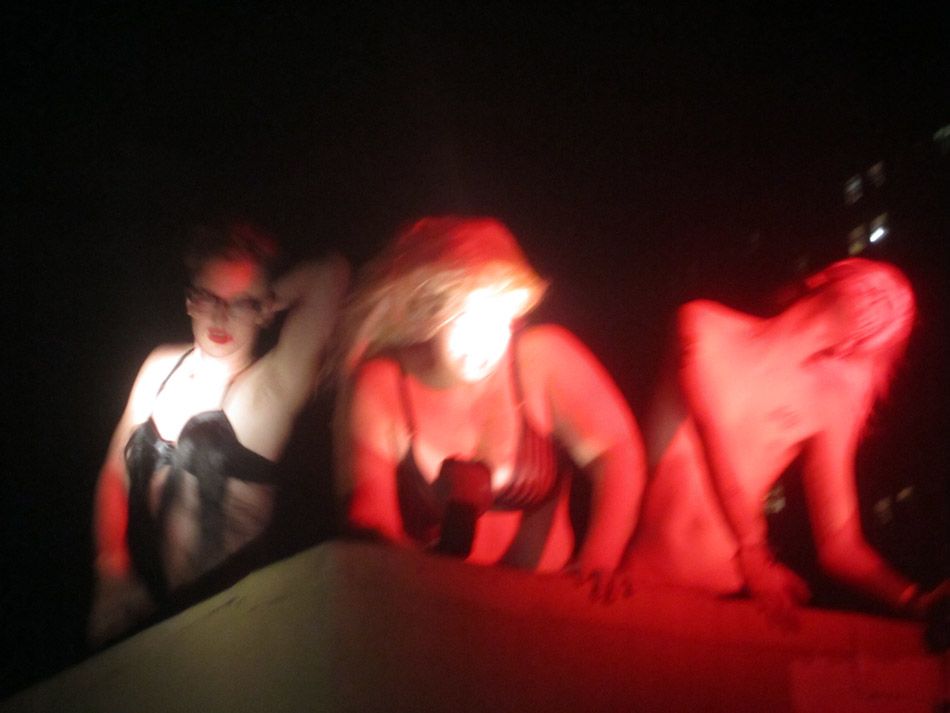 flash makes it even gnarlier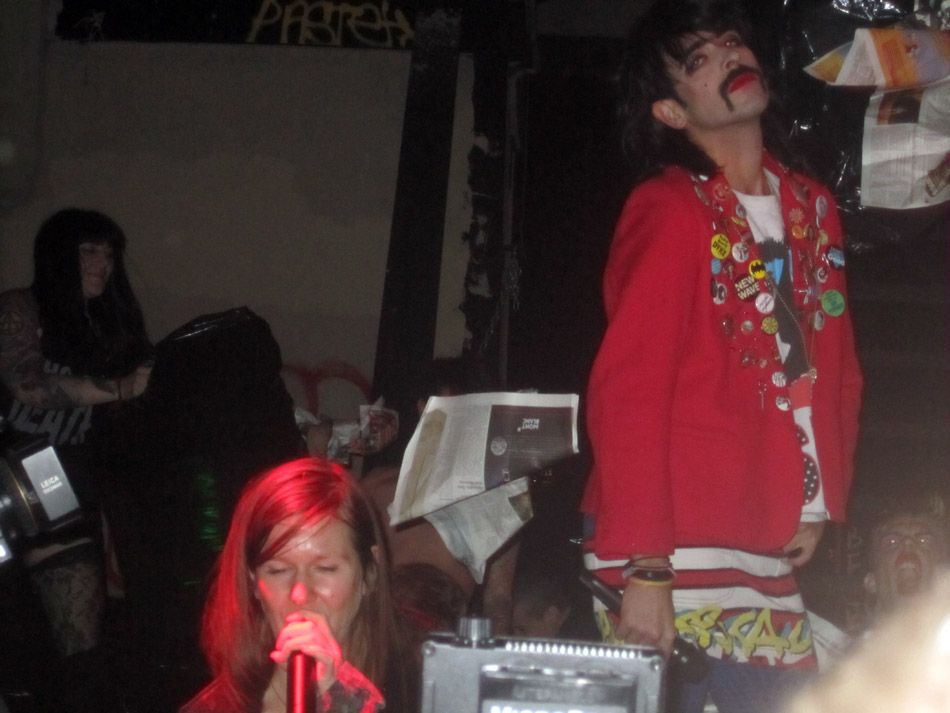 it got hairy!!!

aftermathematics

yay!!!!
the audience wanted more but there was no more
short and sweet and fucked and leave them guessin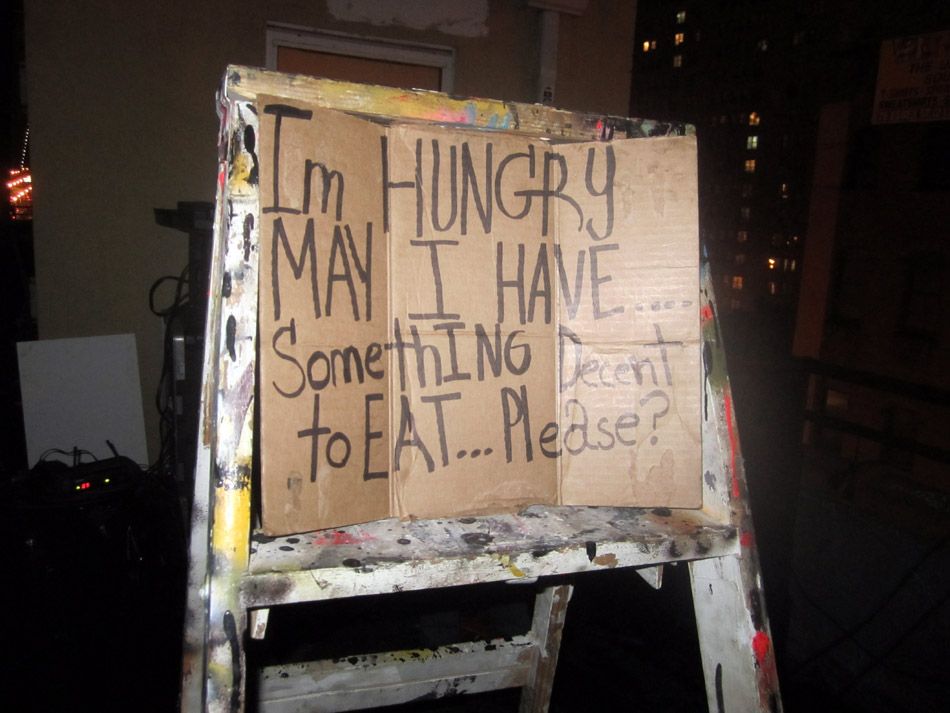 remember when cody + jaimie + leone did that scary thing in Athens Andreas' basement?

i loved it i think everyone did i hope everyone did
anti-fashion week performance!

i hope kristy or bec or others got some good photos of the hot models punching eachother in the background

tee hee
the SSION experience in all its permutations was so fantastic, what a great great few weeks this has been!!!!!