i have been to MOCKBA!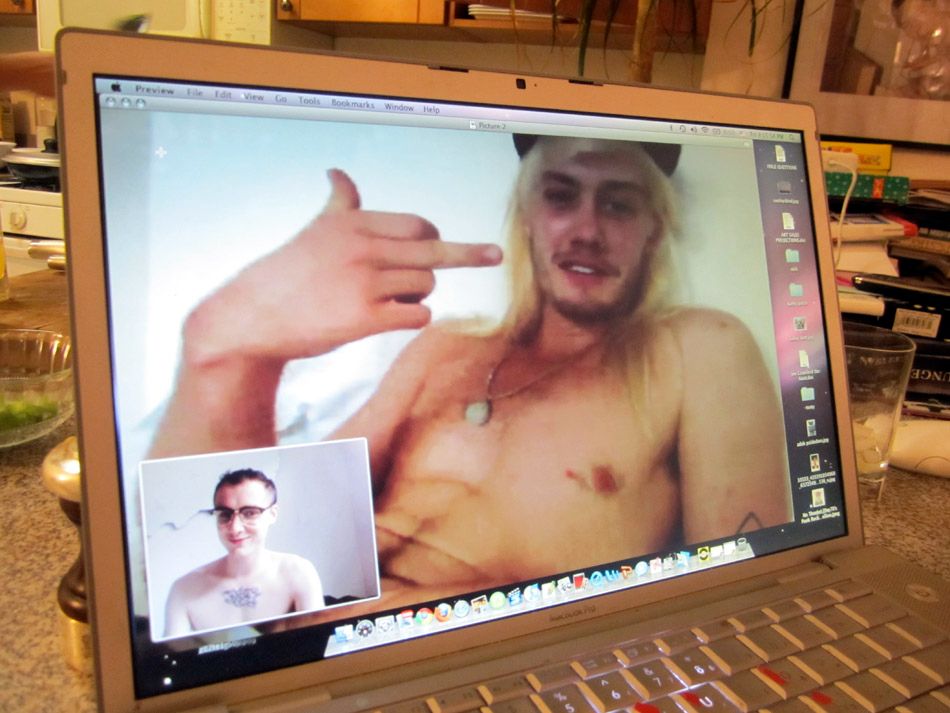 this is the happy domestic situation i left

i was making chicken and dumps for Rosson and Upton was male bonding

he had to borrow salt from the neighbors and it came in a baggie

look how good this looks!

it turned out really awesome
if not a little too yellow

some nice new york colors

awesome new color "ROJO VIVO"

found a plant on the street, bought some hangars
you want to get to the Mockba photos, huh?

this looked like a certain Rosson ex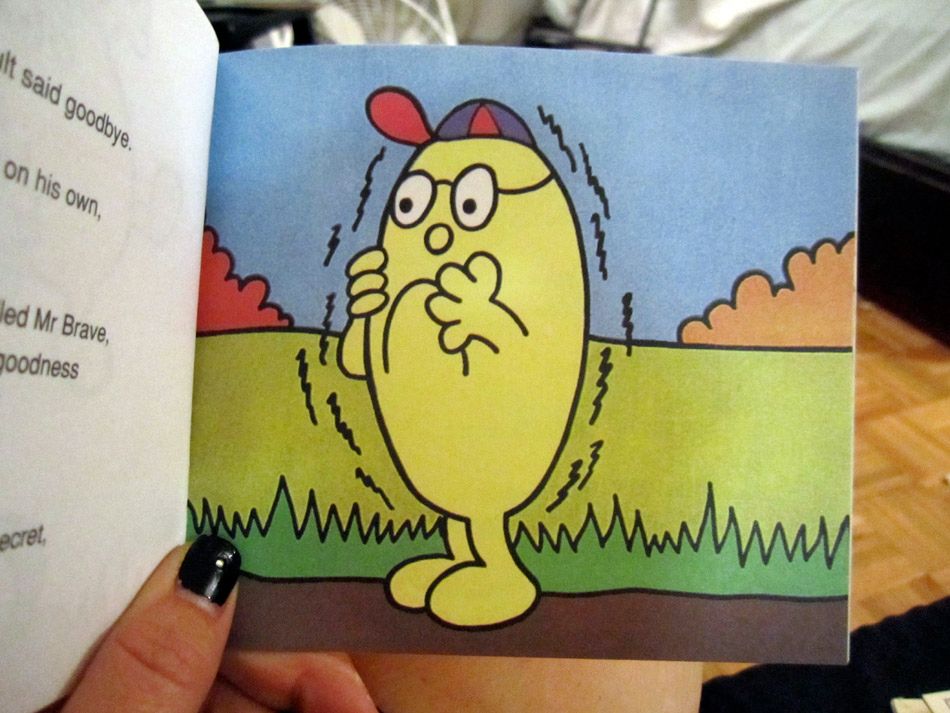 there are lots of hilarious jokes here that i wont tell

on the way to aeropuerto
i see a SACE i see a SCREW
i like that he didnt put SCREW first and SACE second
like SCREW KENT
🙂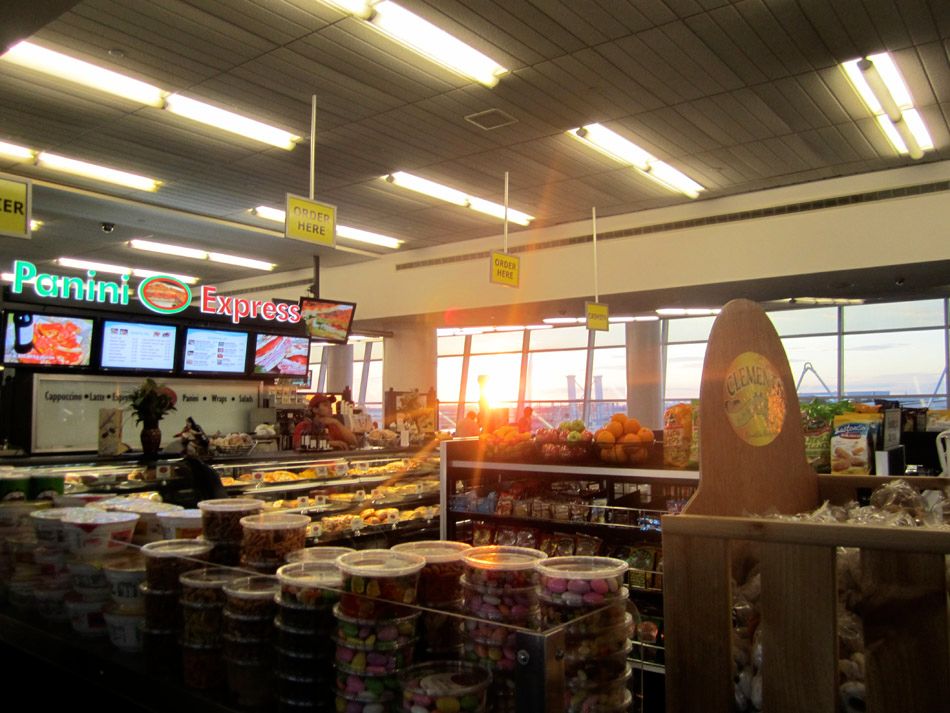 ahh beautiful aeropuerto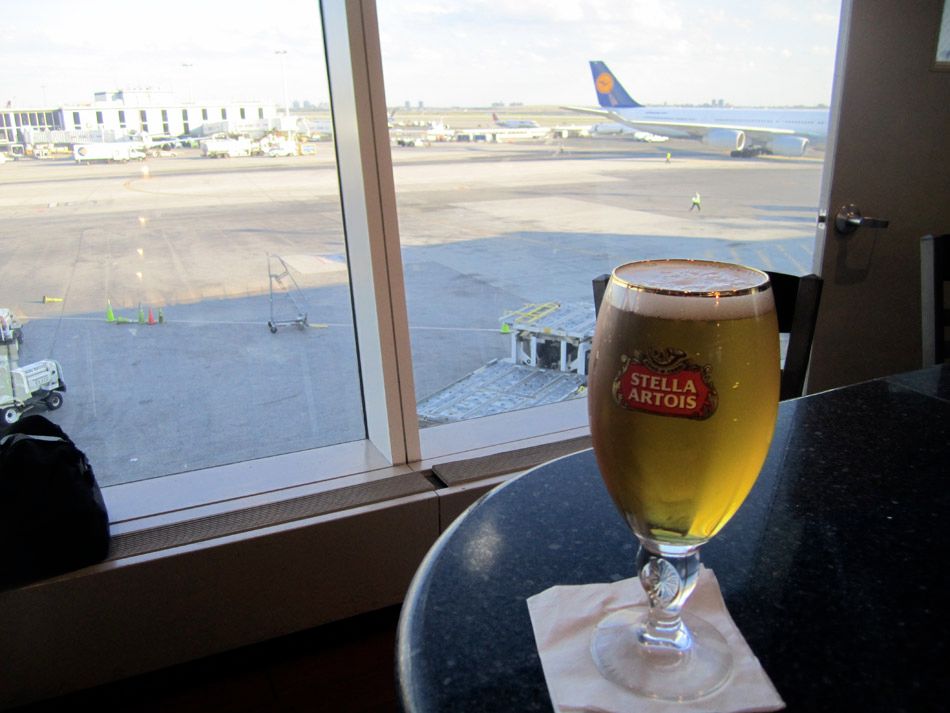 drink #1

drink #2

drink # 3 – 6
i got there way too early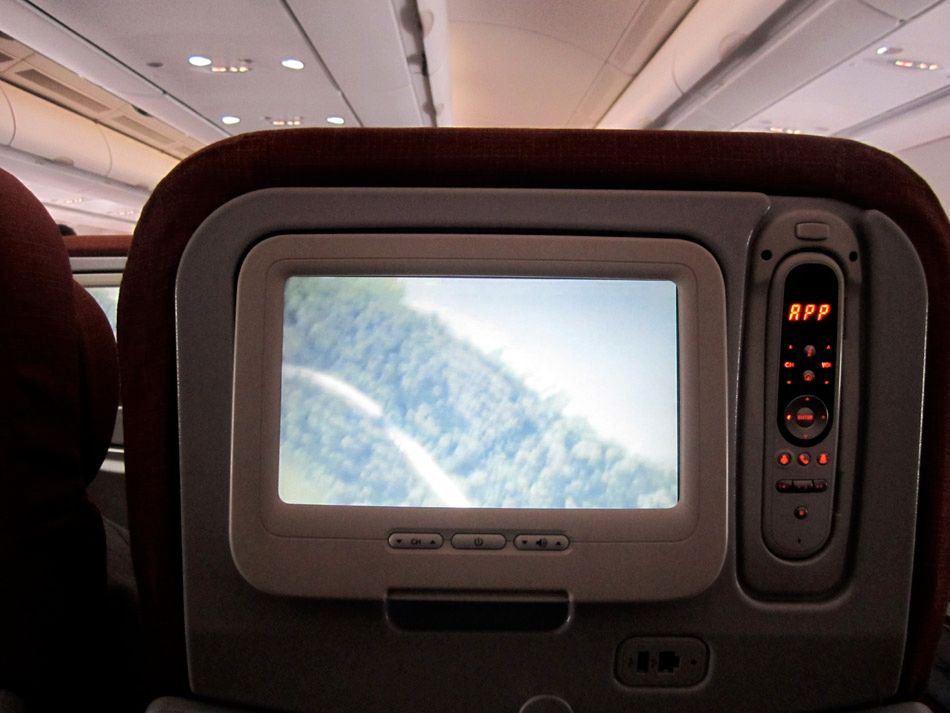 AEROFLOT
name doesnt inspire confidence, does it?

yay! after horrible 10+ hour torture, i arrived at THE GARAGE

fuck look how awesome this place is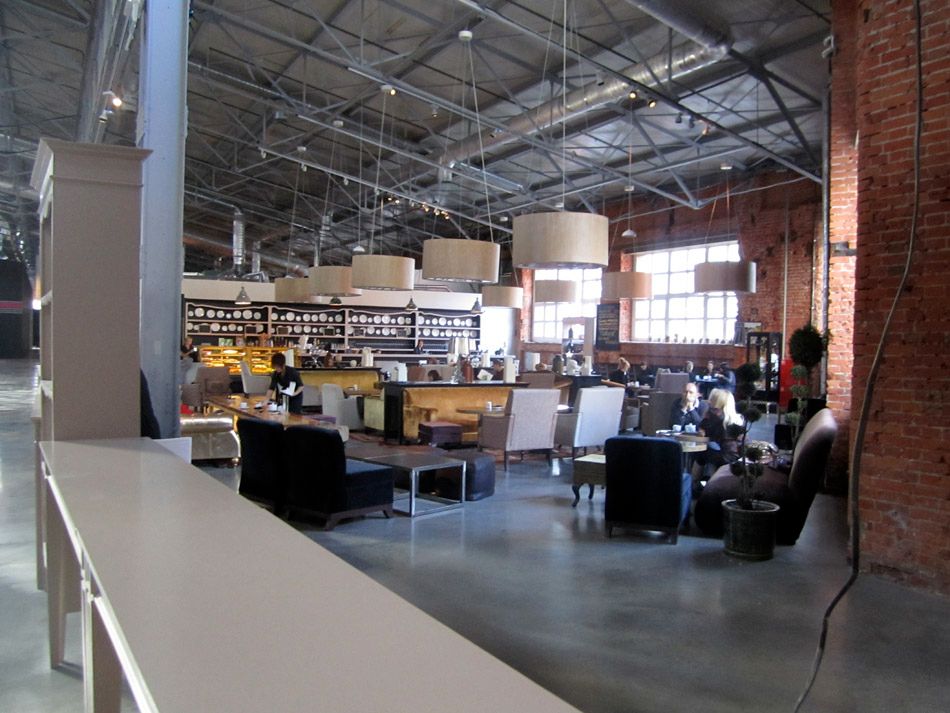 i am very excited to fill you with New York Minute this spring

by spring i mean March 1 which will be about 4 feet of snow on everything and 10degrees i am told

yay!

spent some jet lagging brain time in their book shop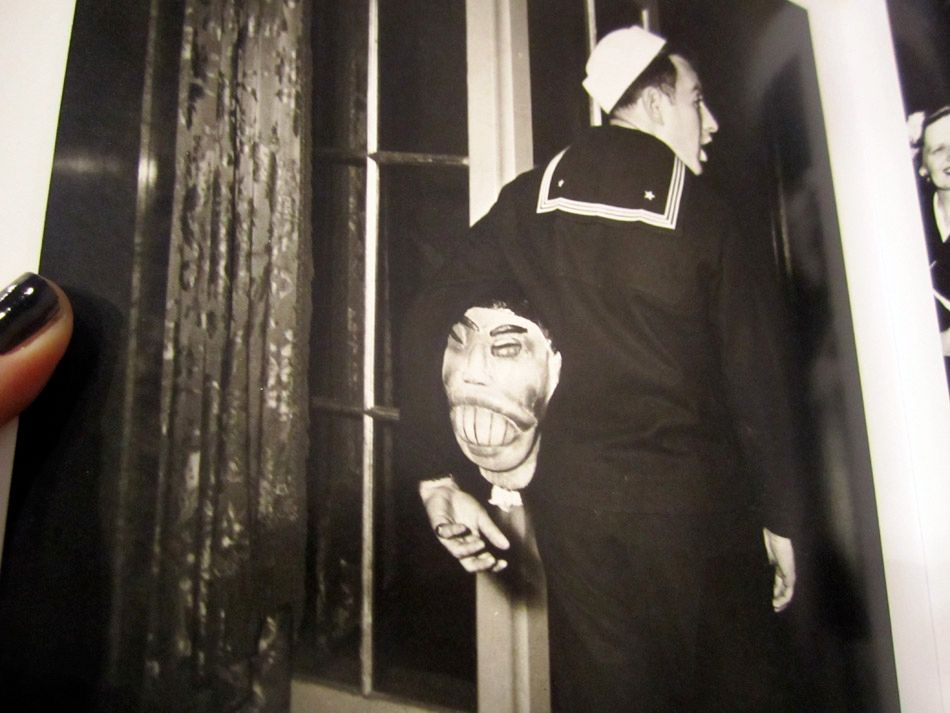 lets pause and look at some rare Weegee photos

vintage trannies!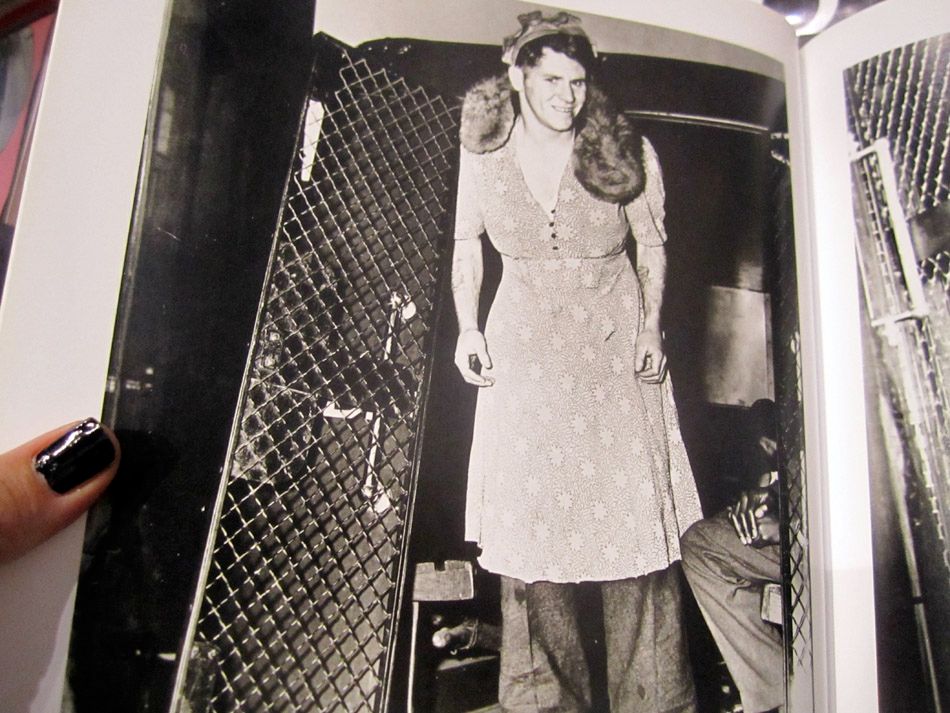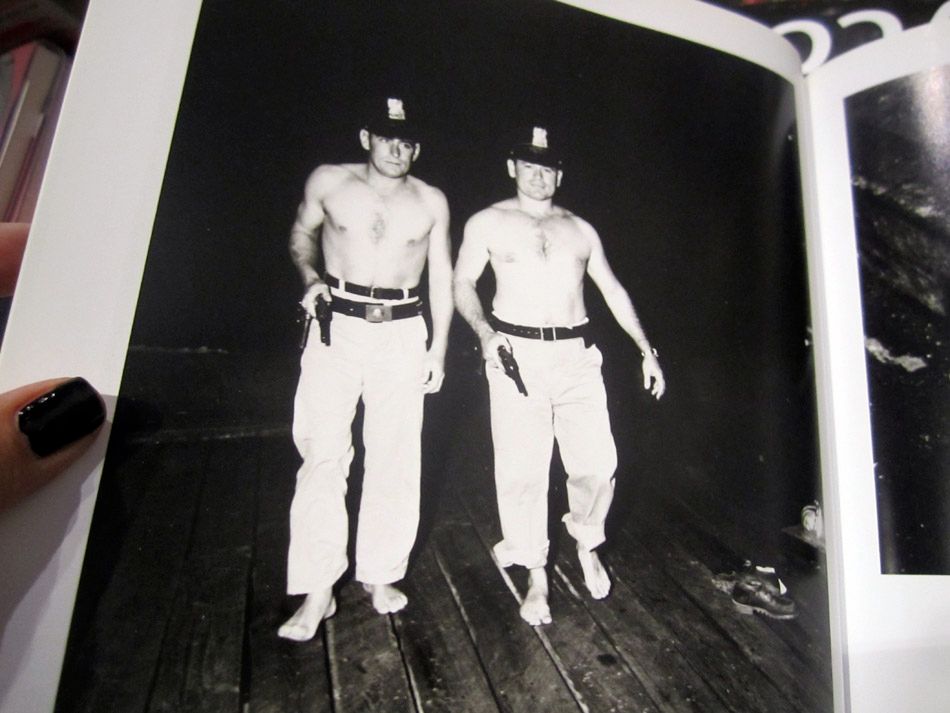 Hot Cops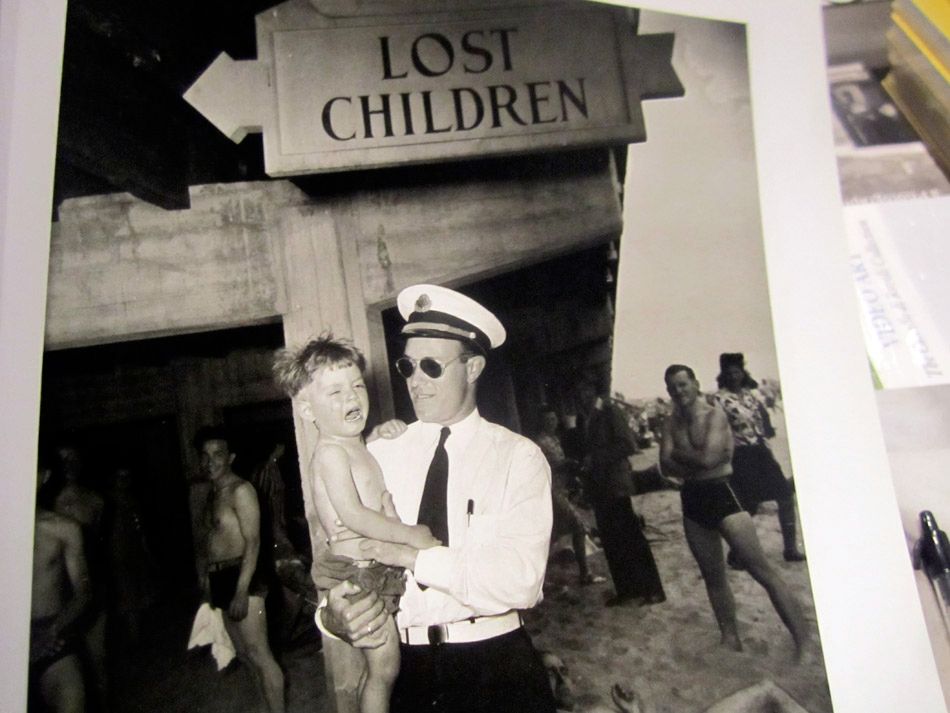 ha ha!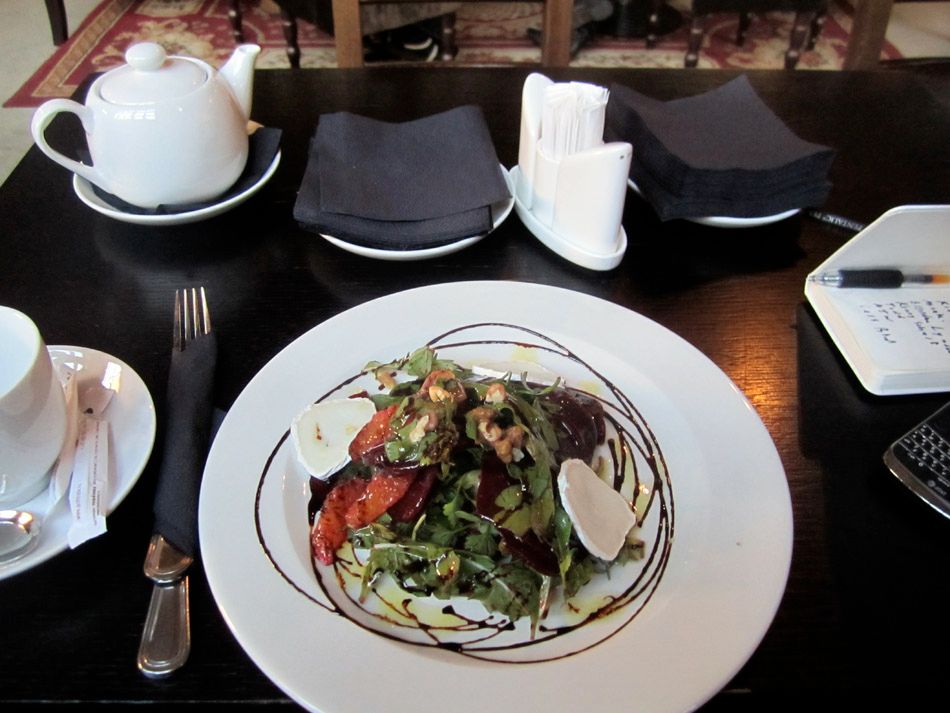 now lets eat some beets

then there was this weird performance as part of the 100 years fo performance exhibition they had there
new yorkers may have seen it at PS1 i think Klaus and Rosylee GOldberg made it?

the russian dude in the helmet was controlled by this video game consol

up down left right
crawl walk dance
scream curse recite poetry
those were the buttons

this is Lena my contact there
and Kalup Linzy!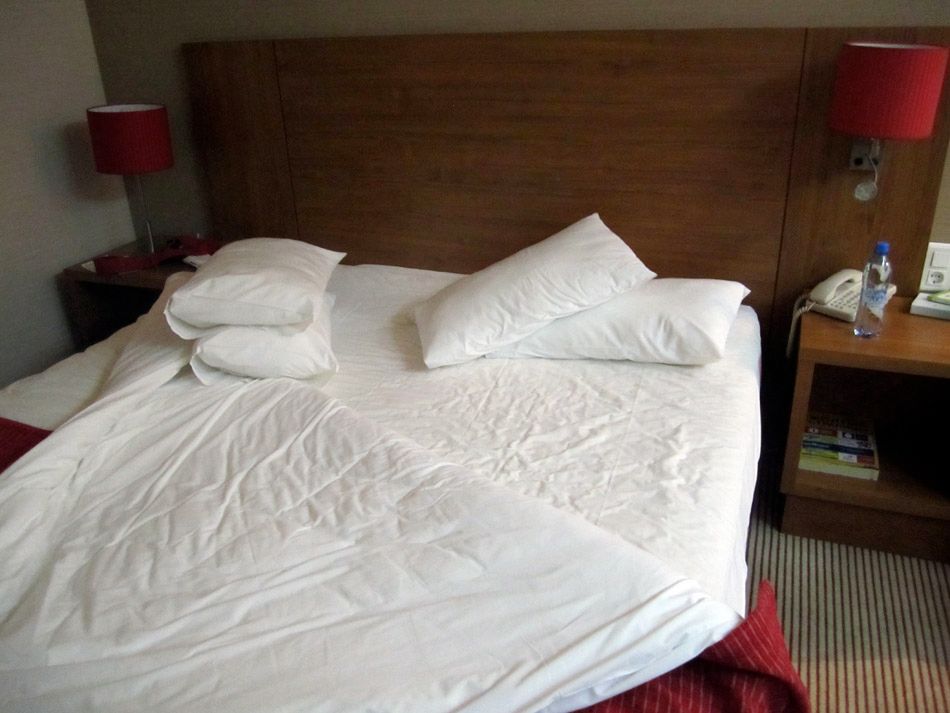 then i did a crapload of sleeping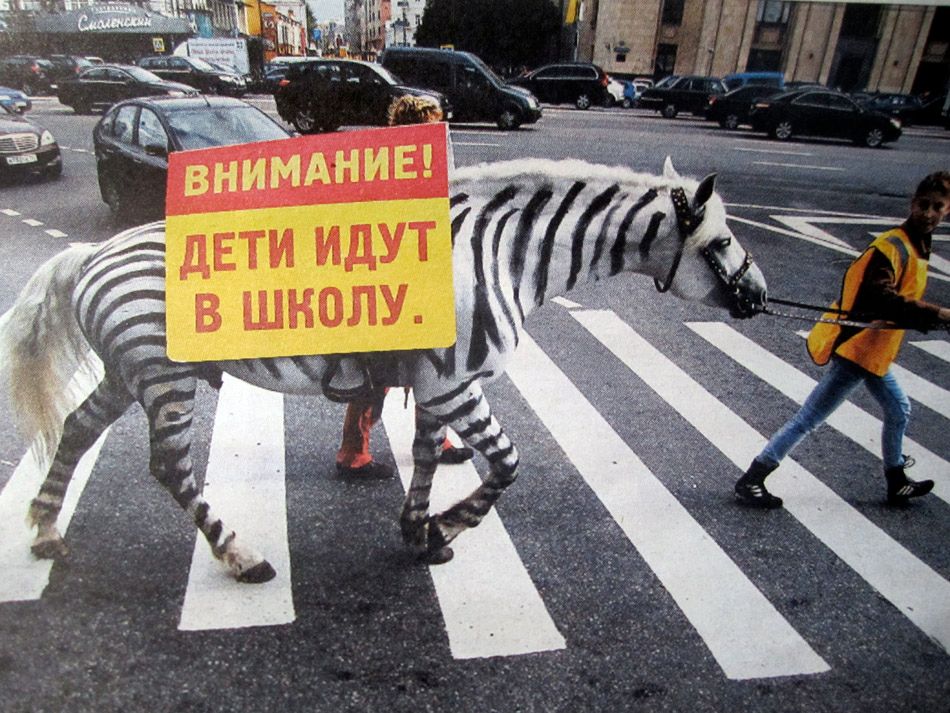 read the paper in the morning bright and early
learned that there were zebras (spraypainted horses) being led around Mockba to promote pedestrian respect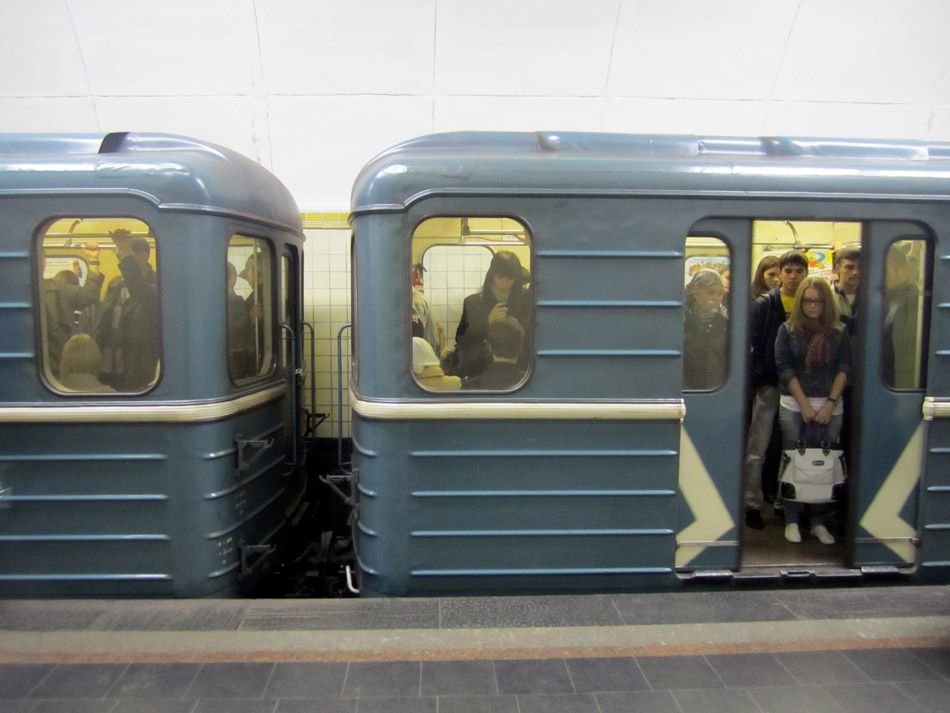 rode the coolest subway ever
9mil people a day ride this thing!
trains come ever 2 minutes
can you imagine such a world

stray cat

korean tourists

whee!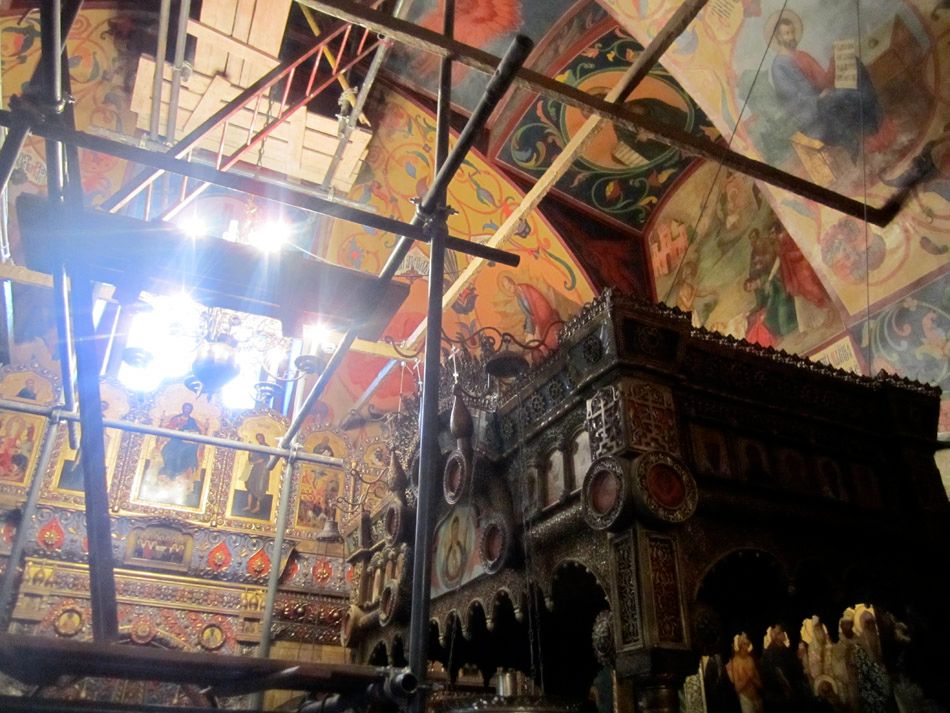 St Basil's cathedral on red square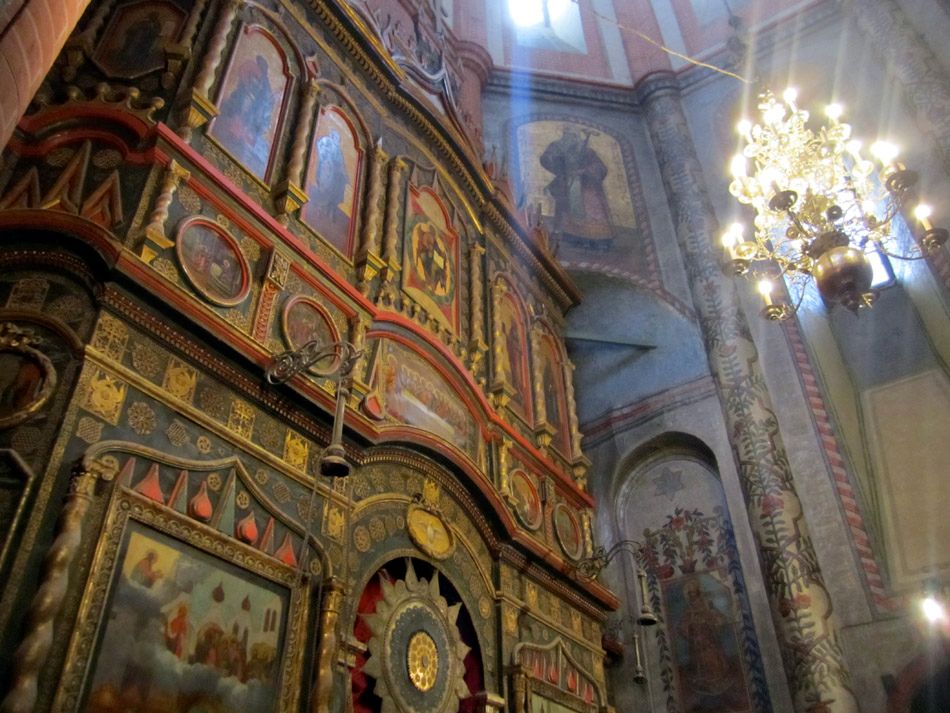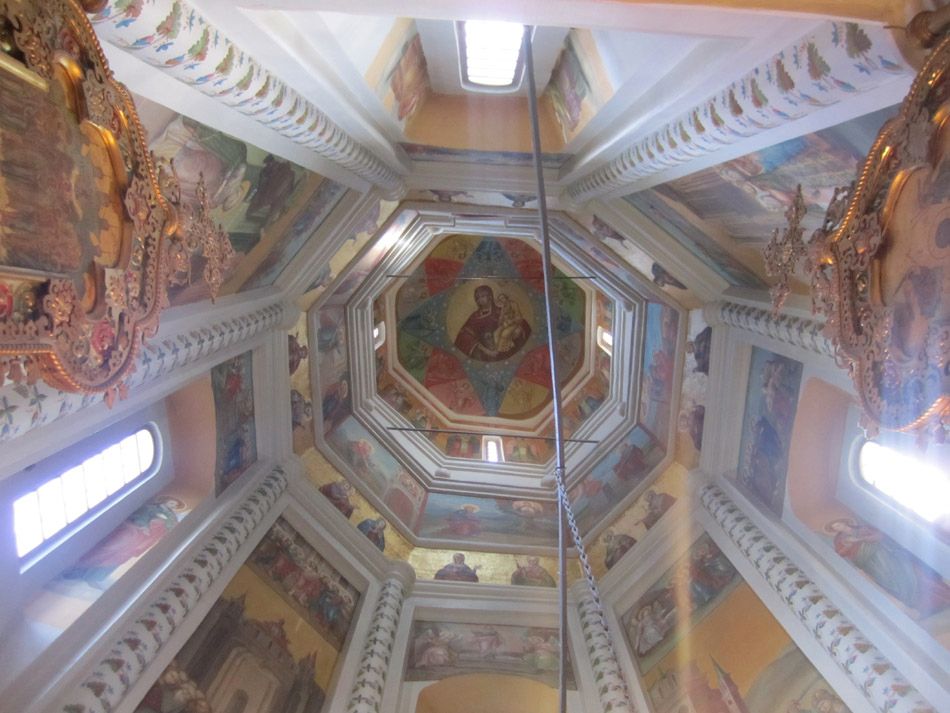 this is the part where i started getting sad about my grandma

she died two aprils ago
she used to take me to her Russian Orthodox church when i was bad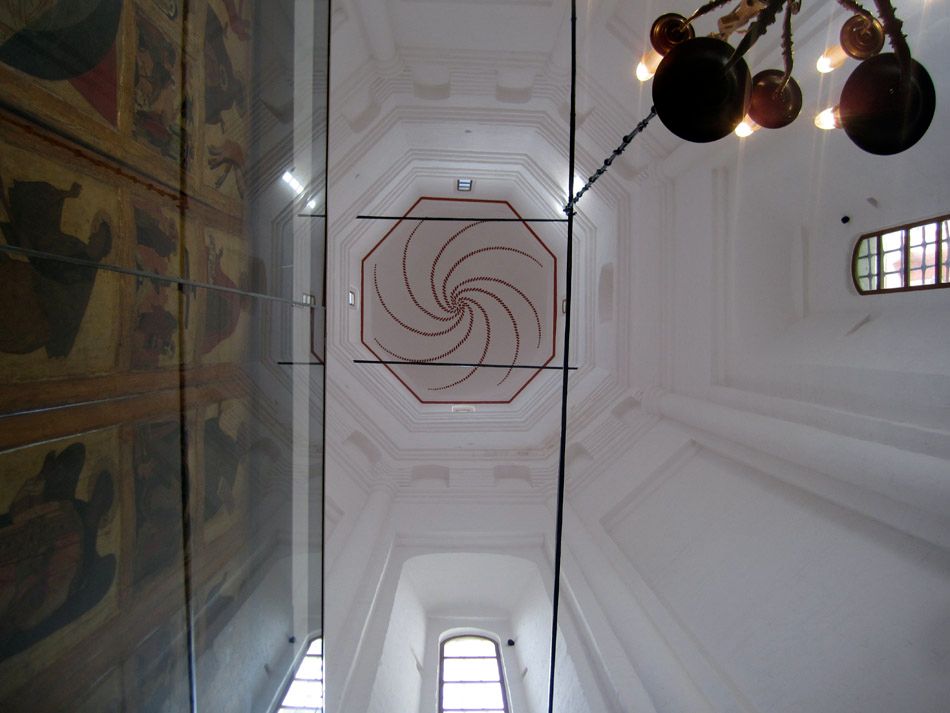 she secretly baptized me against my parent's wishes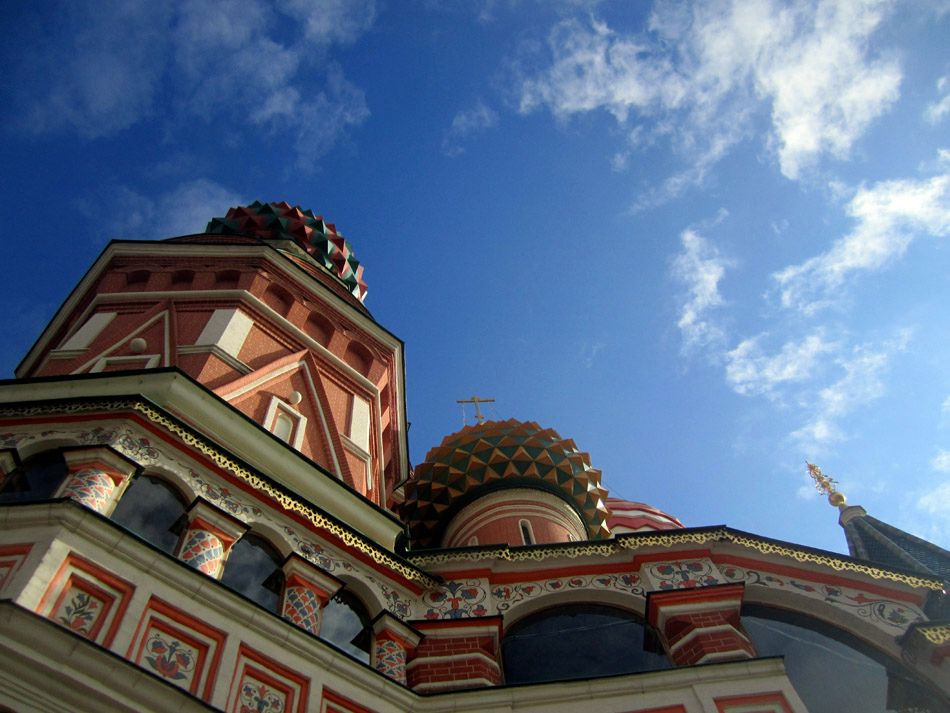 sigh!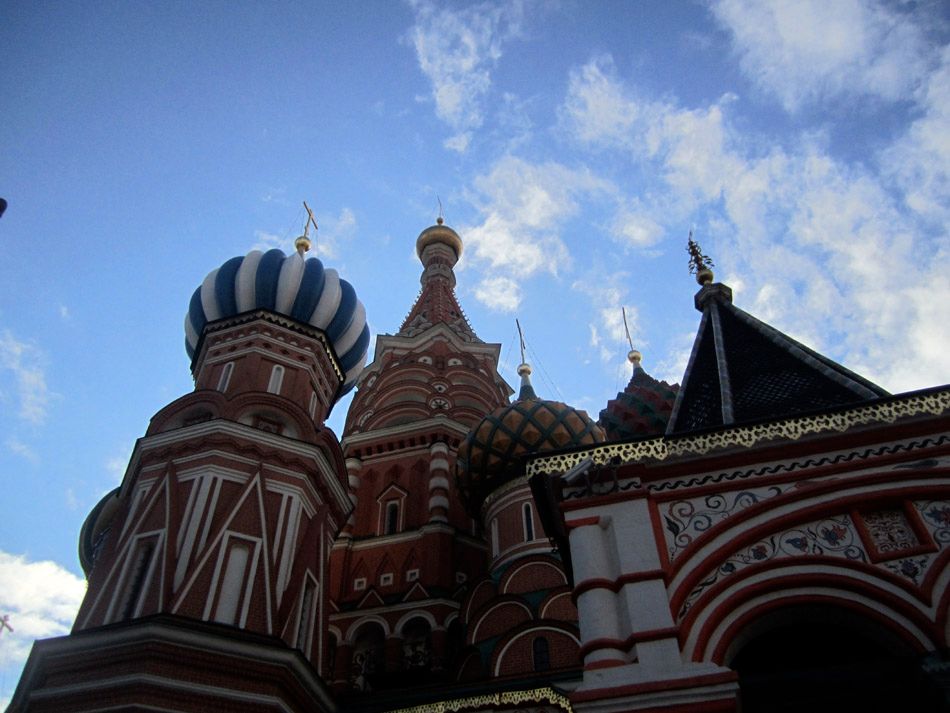 photo skills somewhat shitty it appears
sorry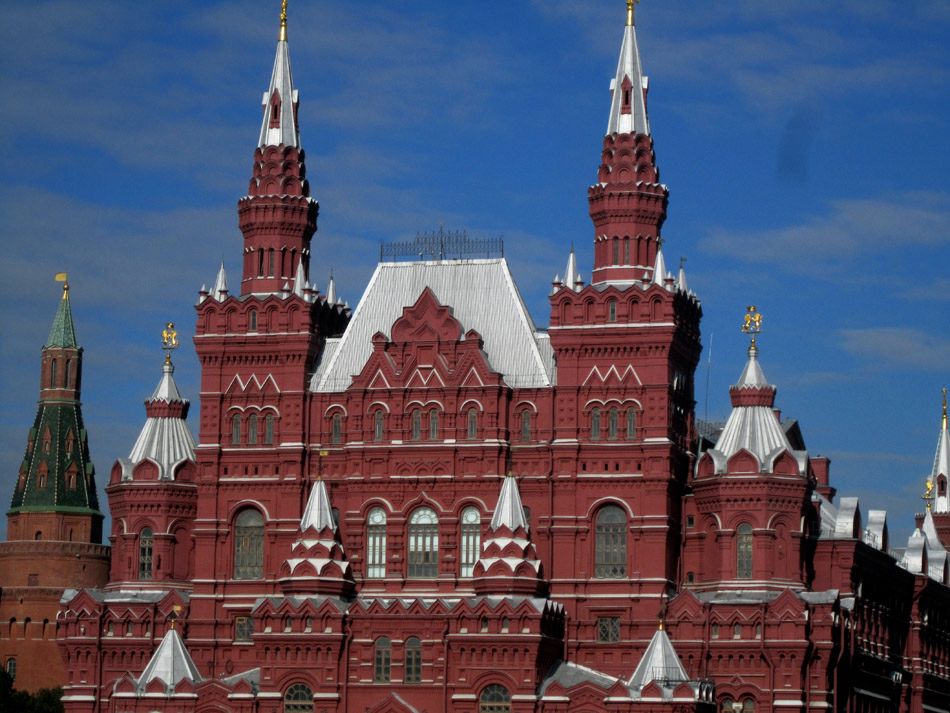 you guys know what this stuff looks like anyway so its ok

the camera got kooky from all the direct sun

scawy!!!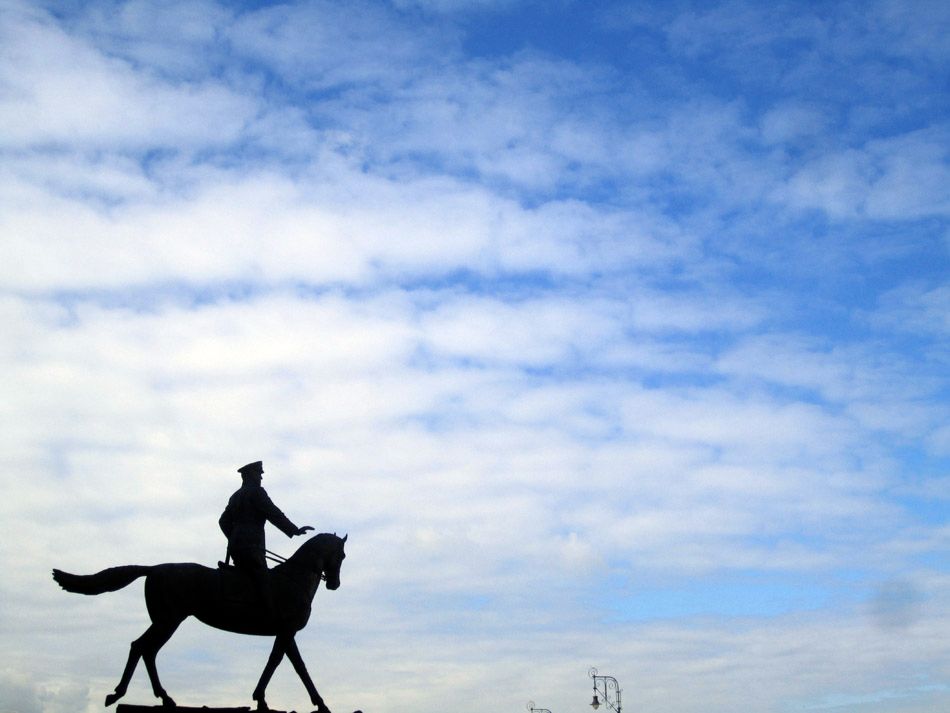 what else

WWII monument

Hot Cops

the weather was fantastic
65 and sunny

Moscow is so beautiful!!!

the tourists are less so

ka boom!

i spend all of day 2 walking around alone with my guidebook

trying to sponge up as much as possible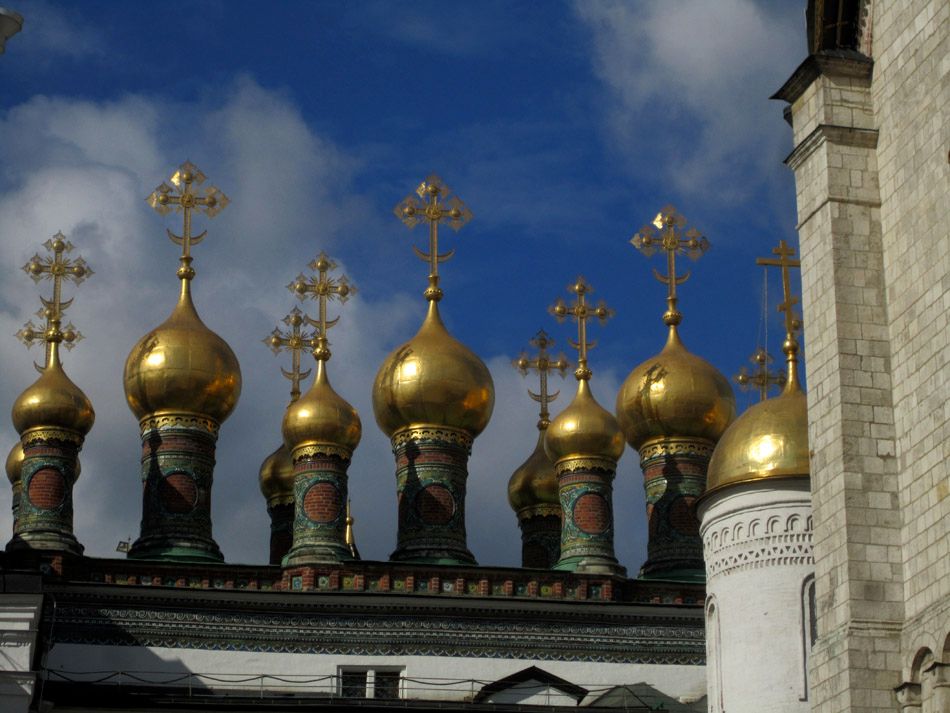 sponge sponge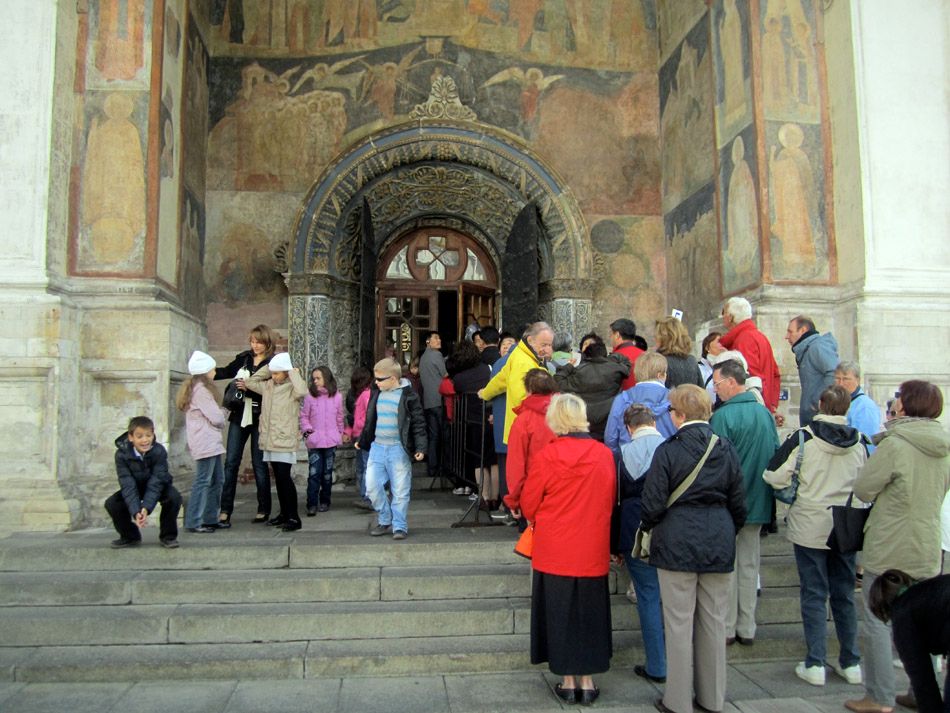 spongiform

spongent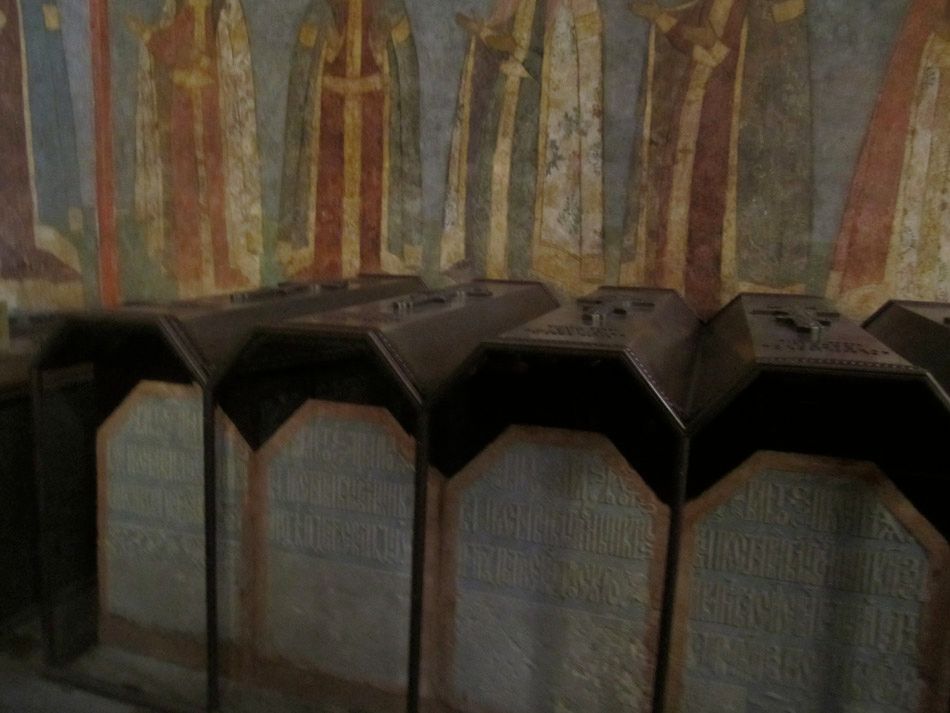 look at all these dead princes and shit

that will put the fear of god in you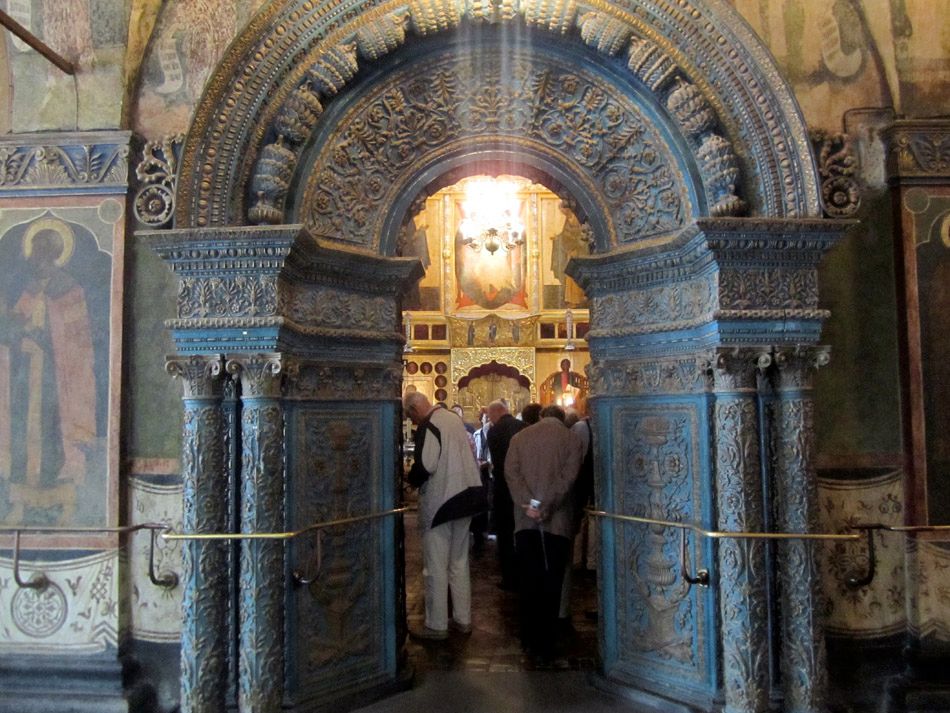 wow~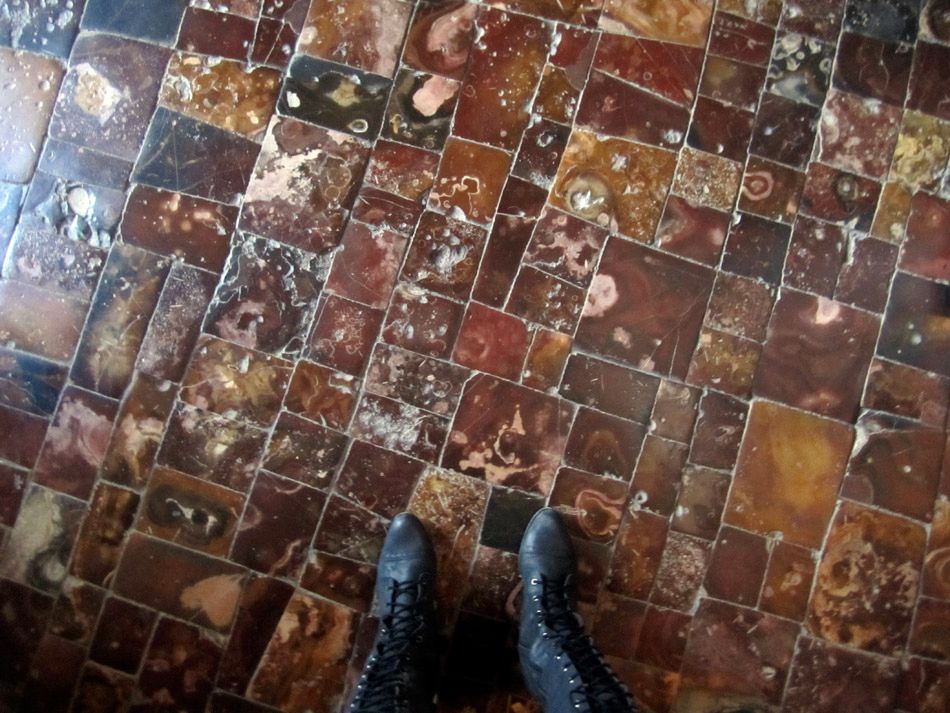 the guidebook said this was a very rare J-word floor but i cant think of the Jword
jUNIPER
jASPER
can anyone think of the right jword for this?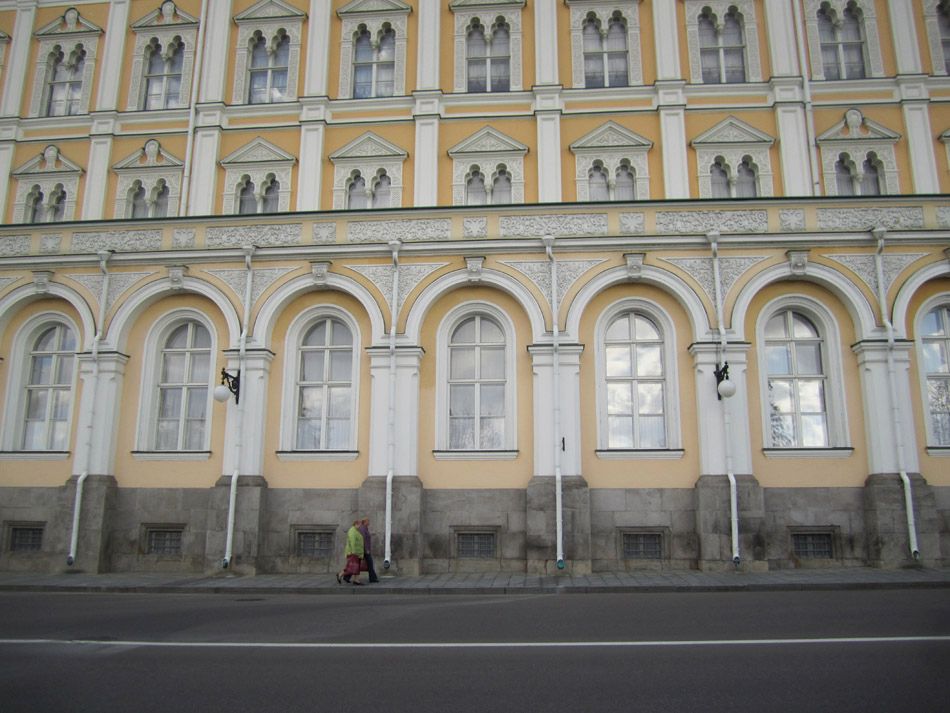 went to THE ARMORY where they have the most awesome artifacts but are much more vigilant about photography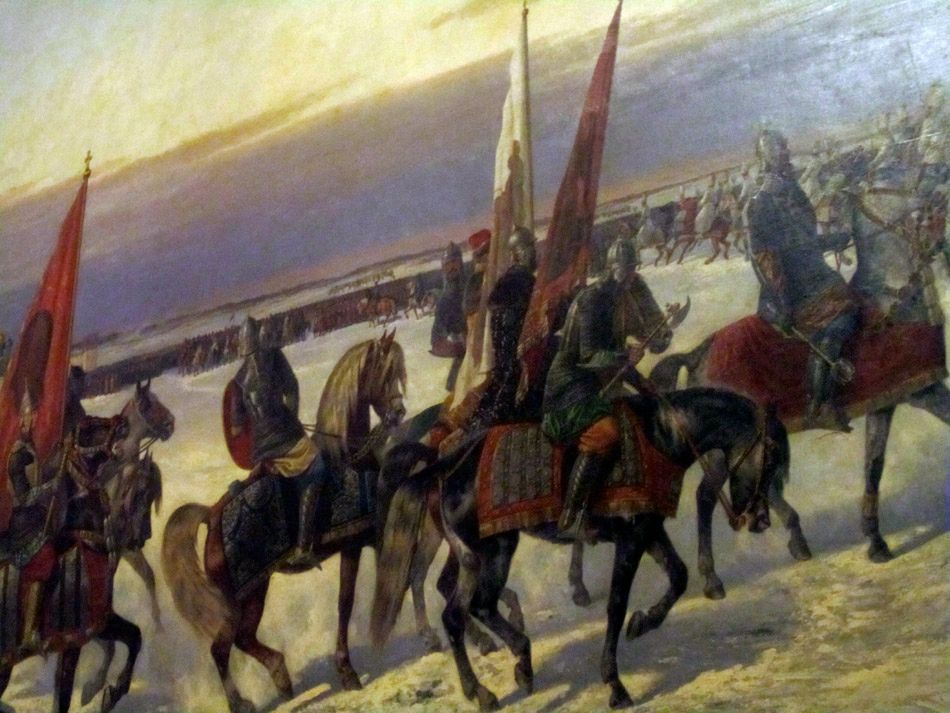 crap

if only i could have snuck a picture of Peter the Great's handmade boots (he sewed a little tag on the back that said "i made these myself!")
or Ivan the Terrible's crown and armor
or Catherine the Great's summer landau!!!!!

Rosson is going to pee all over herself when she comes in march

ate some funny weiners and a fancy restaurant on the river that made its own beer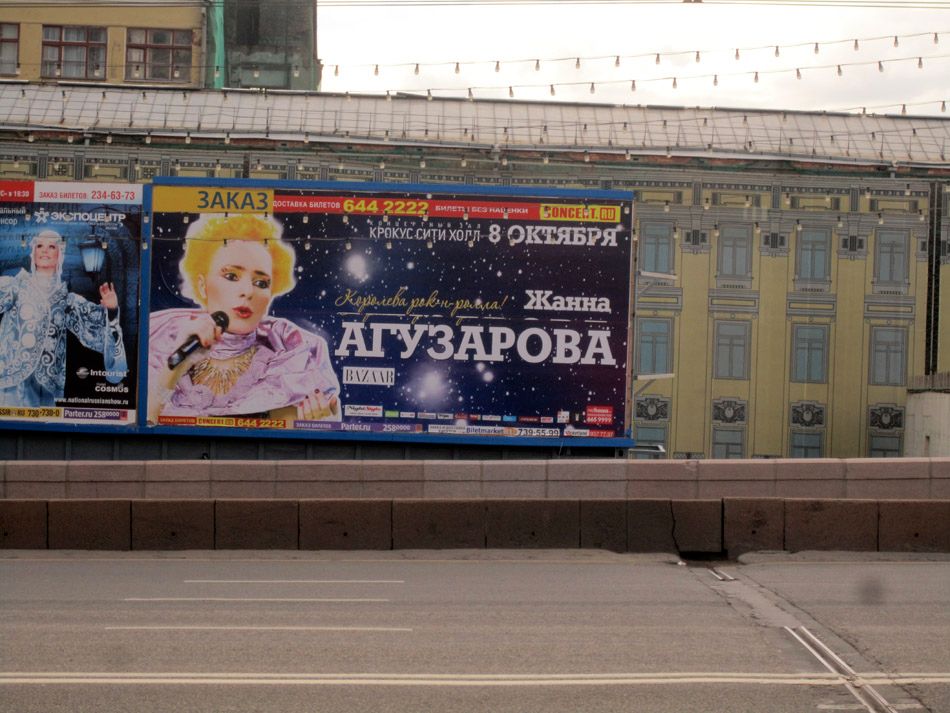 i learned that beer is PIVA and finally realized that my grandma told me kids in school used to call her EVA PIVA and she hated it but she never told me what PIVA meant
and now i know

life is so weird sometimes

what the fuck is this thing

i went to this park because the guidebook said it was the most macabre and melancholy place around

it is all this sculpture piled on top of eachother

all the sculptures from around the city that were removed and left homeless

mostly from Stalin era crap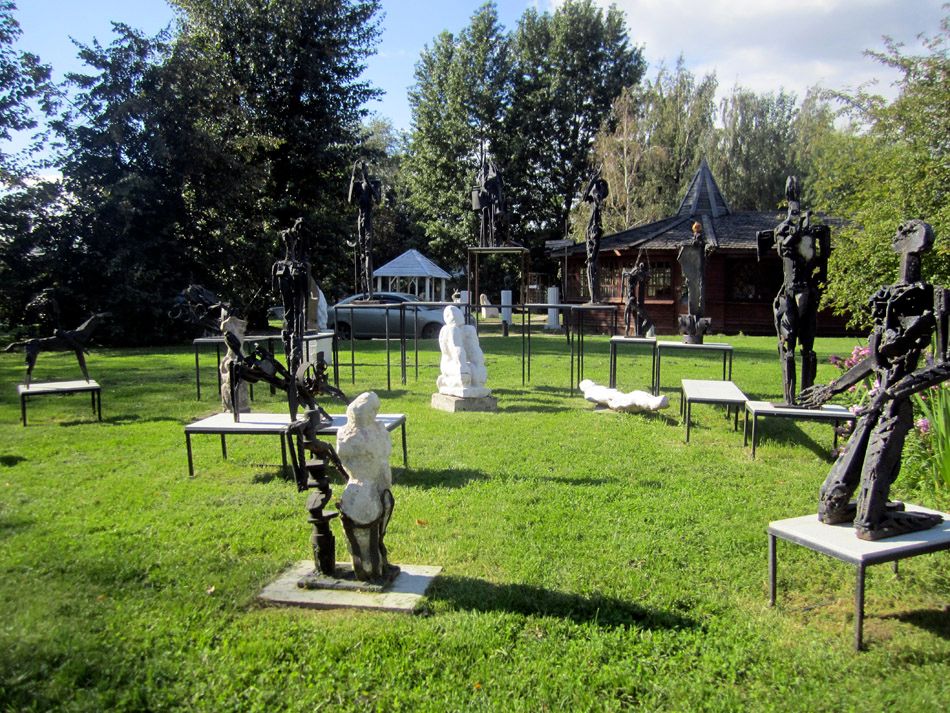 bad first pokes at modernism

lay on a bench for a while

peter coffin should make a big park piece like this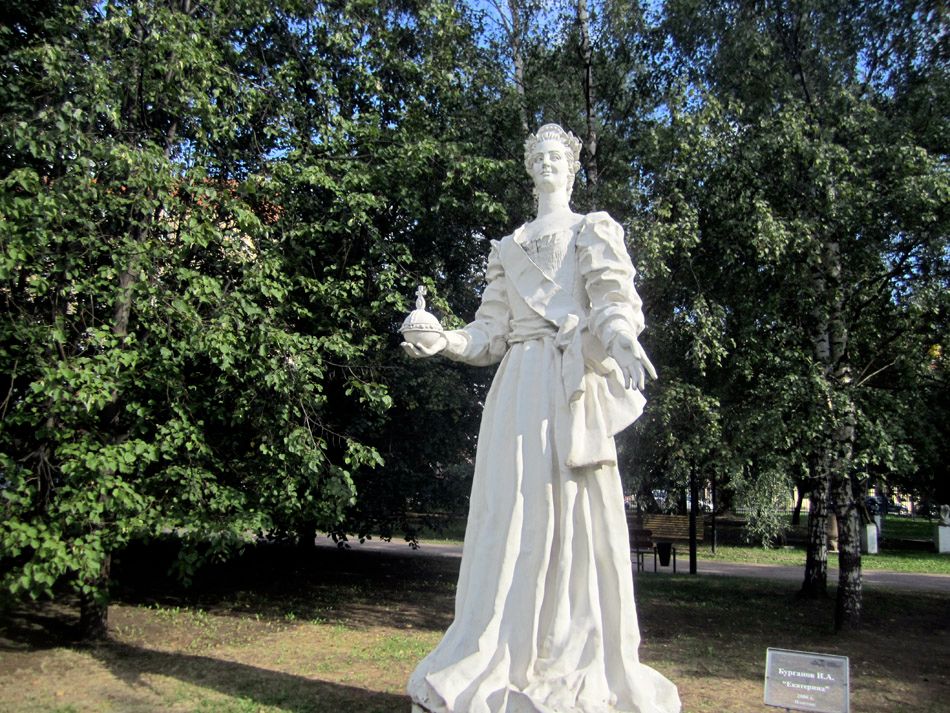 dont you think???

look how crazy the urban landscape is here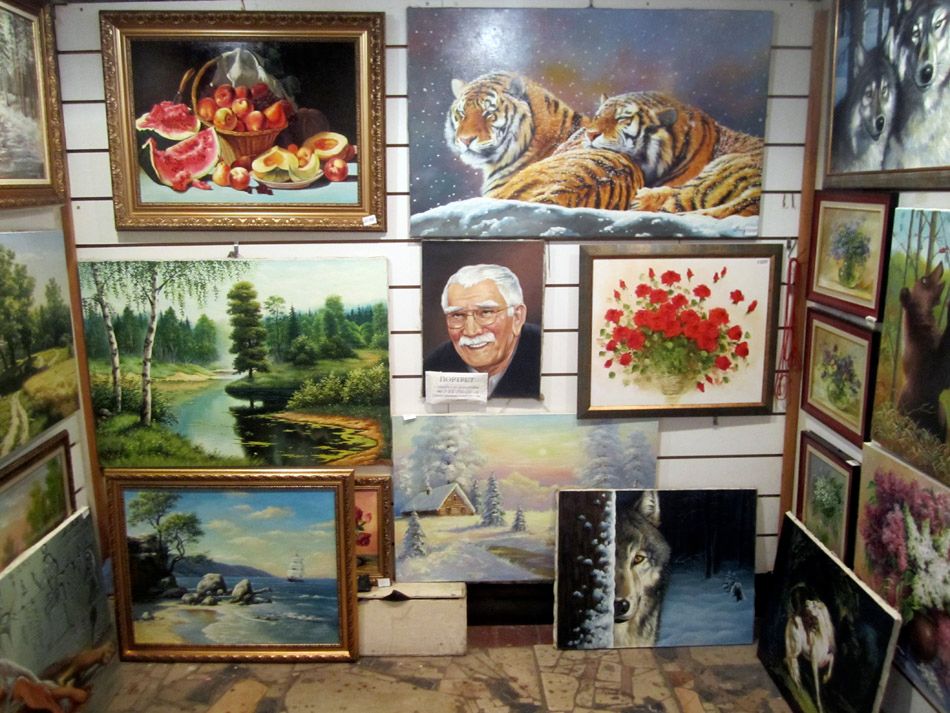 any time you cross a street you have to go under it in this tunnel and the tunnels are full of weird shit for sale and totalyl deserted

crazy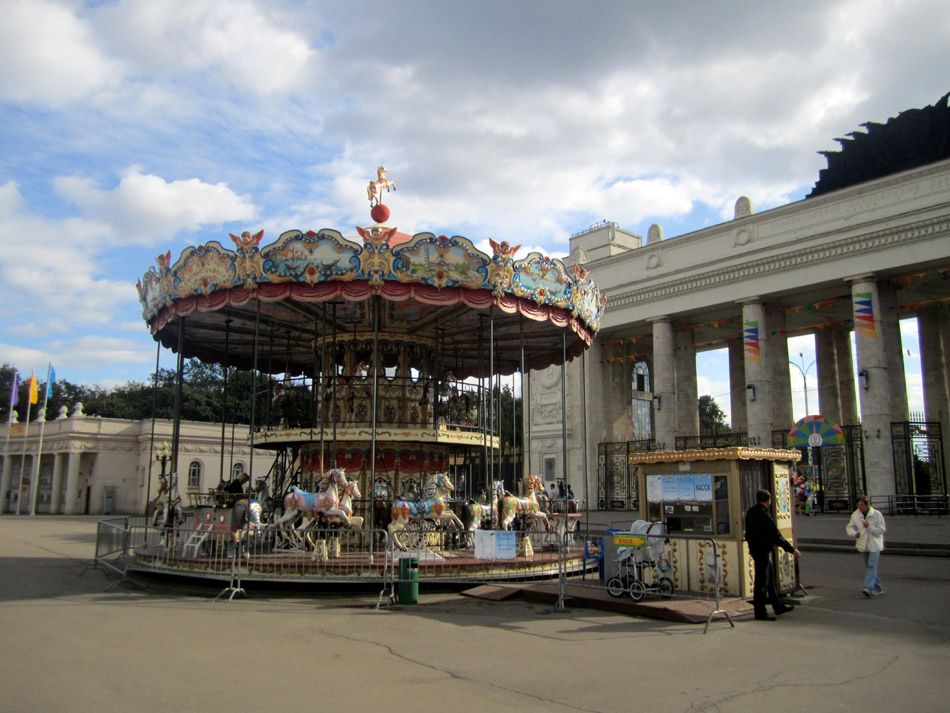 what could be more melancholy than a half-deserted Gorky Park?

Gorky means sour

hence Arschille Gorky means SOUR ACHILLES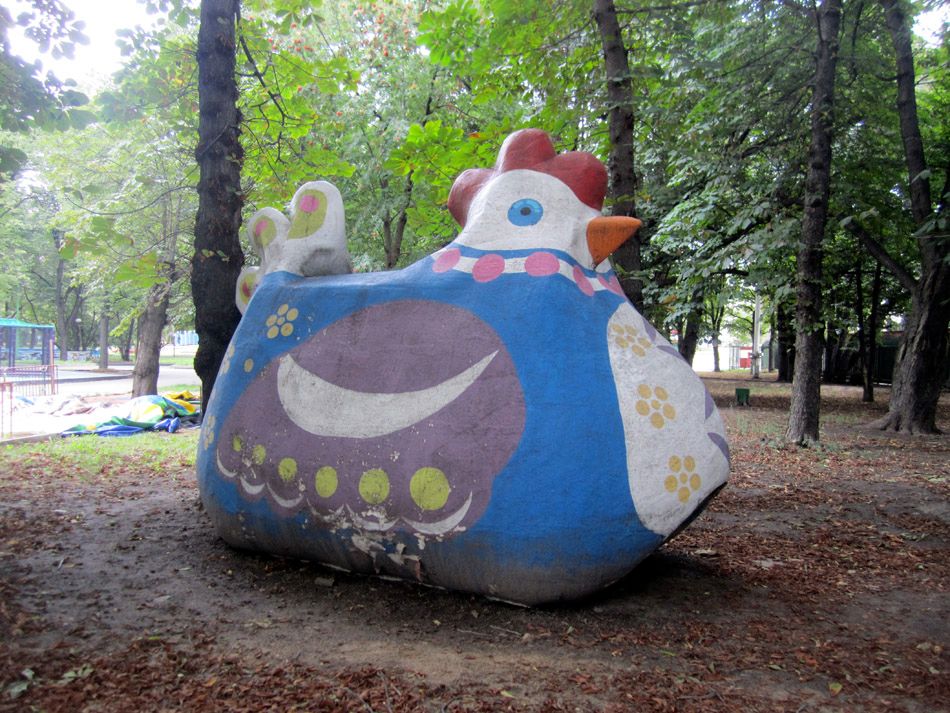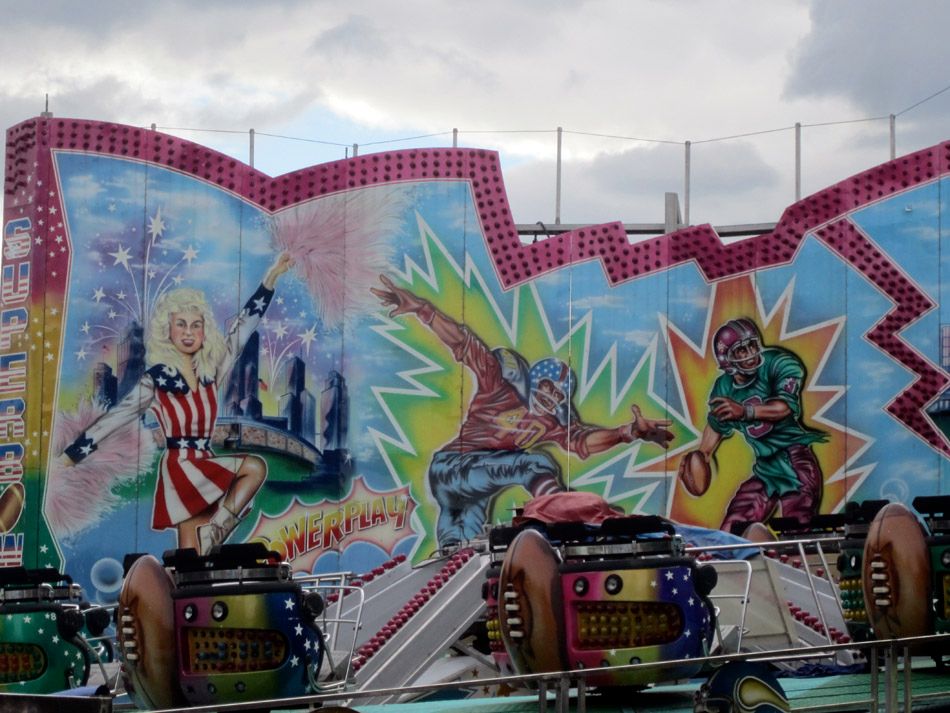 this i liked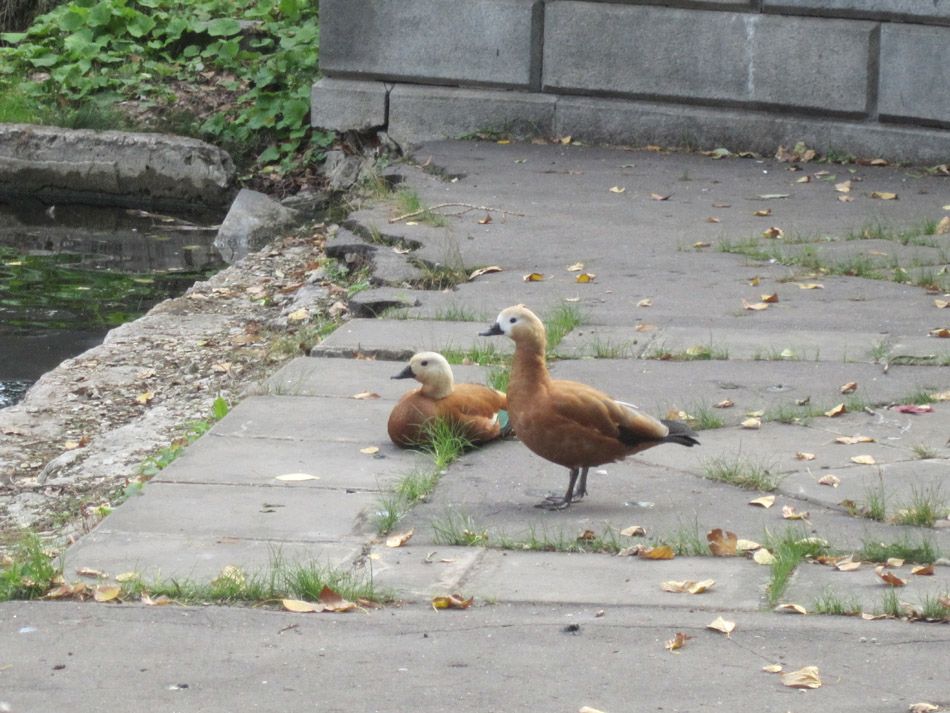 i am being a sponge
i am soaking up russian ducks

weird footbridge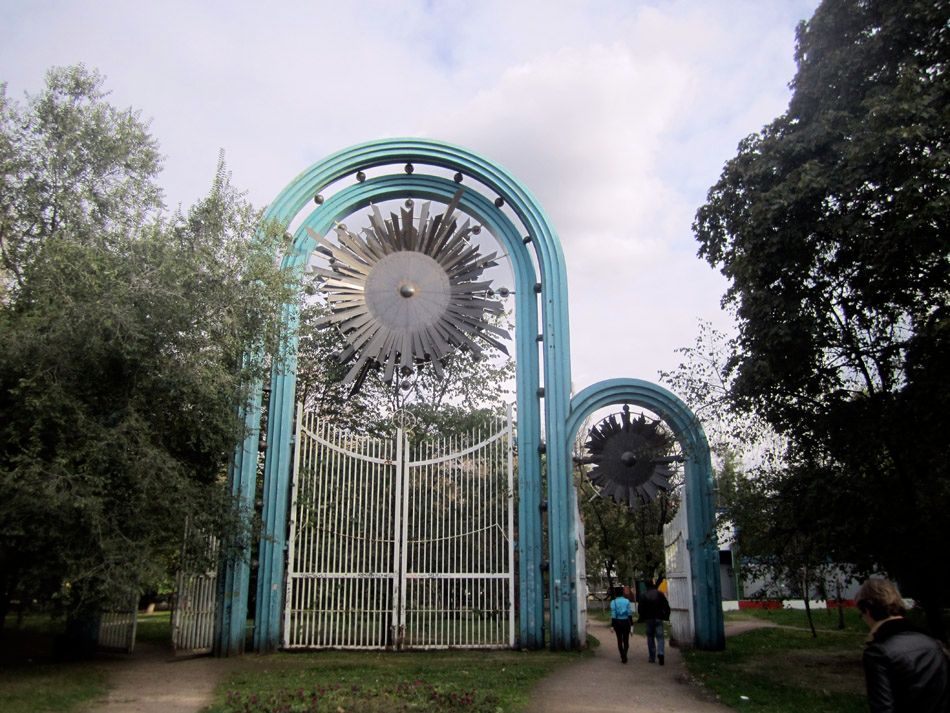 weird shit everywhere

"it's like another country!"

i learned the CYRILIC alphabet on the plane so i could actually read signs like this
it says
JEANS FROM BEHIND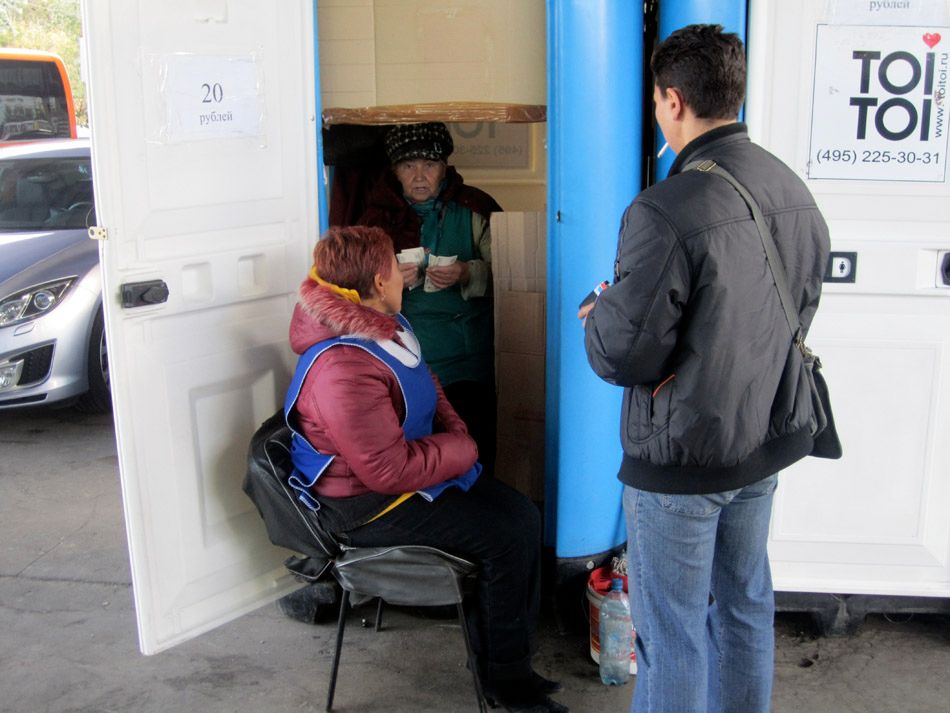 what is this old lady selling out of her Toi Toi?

50 rubles for Pee Pee?

how fun is it that i got to see this???

made me happy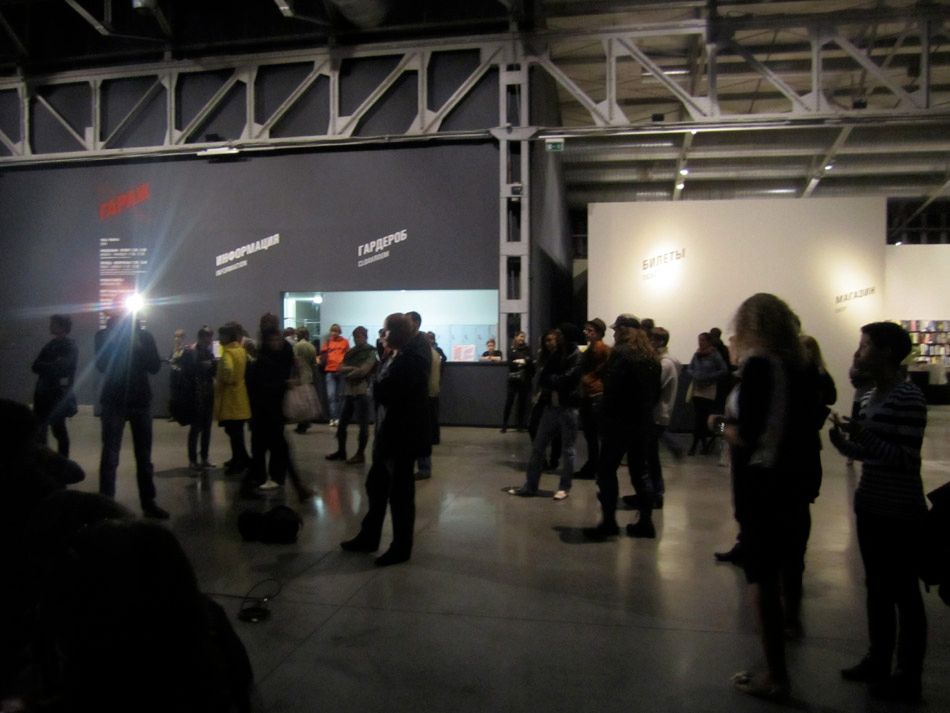 so Russians apparently are fairly racist; there are only white people on the streets as far as the eye can see which is probably part of the problem
they also dont like gays overall and every year the pride parade comes up there are protests and occasionally a cancellation

a black person so rare people sometimes yell out NEGRO not in a mean way but more in a suprised hey look at that way
kalup was not into it
he sang some of his raunchier tunes "dirty trade" was really good, "asshole" i assume was the title of another because of how many times the word ASSHOLE came up, he didnt sing my favourite song "fuck you" but it was ok i had it stuck in my head later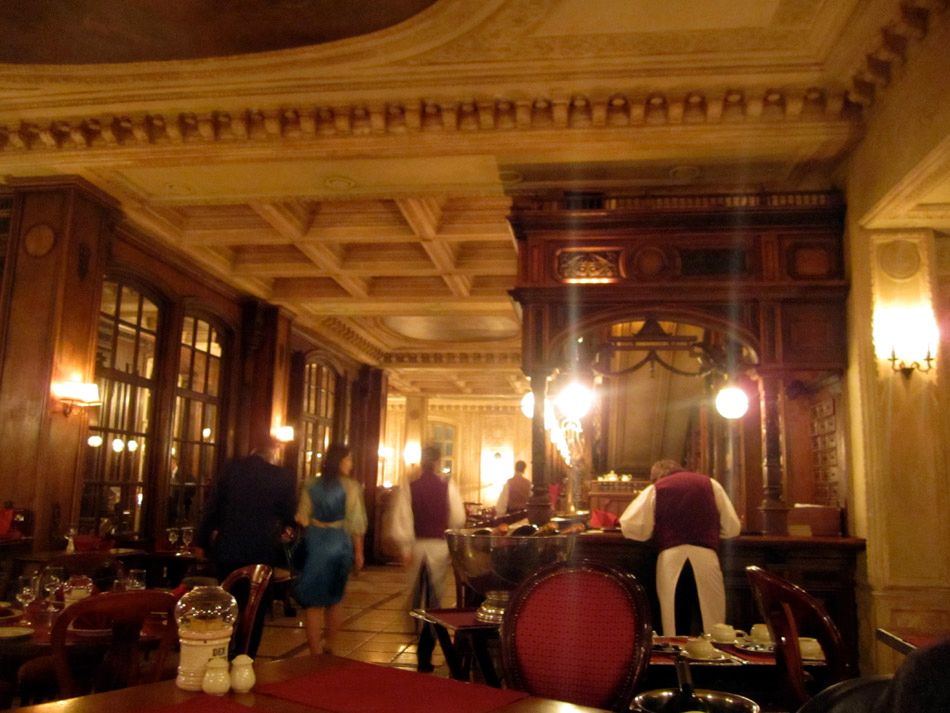 this is us at Cafe Pushkin
good enough food the russians dont mind its tourist trappitude

they give you a little seat for your purse
which is what they are really after

these were amazing

pickles were amazing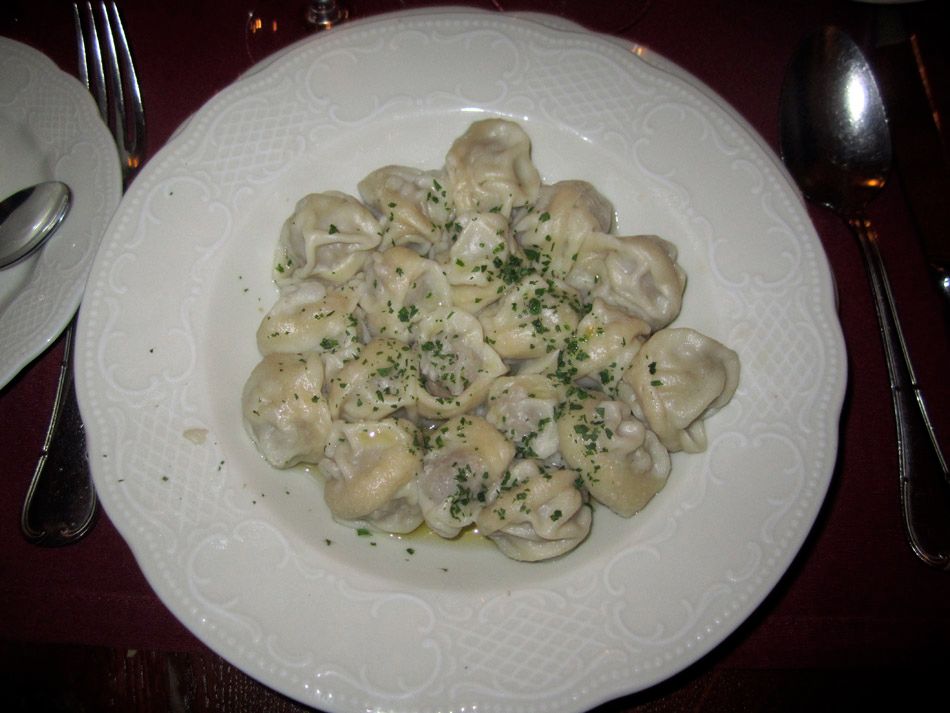 more ravioli that pieroghi
amazing

jet lag was making me not be able to stay out very late
i was also told moscow is a really 24hour city but damned if i saw anything besides the executive lounge and morning coffee

rafael is an executive
he arrived from London just in time to walk around with me on day #3 morning
he is designing the exhibition just like in Rome
i am so excited!!!!

this is me over greenland coming home
already! what a fucking drag

this is me and the teen having dinner and being really excited to see each other and america and food with no sour cream on top

help!
i so much more to say about Russia but no photos left!!!!