used that title before
but have been super behind before!

this is only like day 3 of the LA trip

nothing says ladies who lunch like chicken salad

we went vintage shopping
note how rosson goes right for the glitter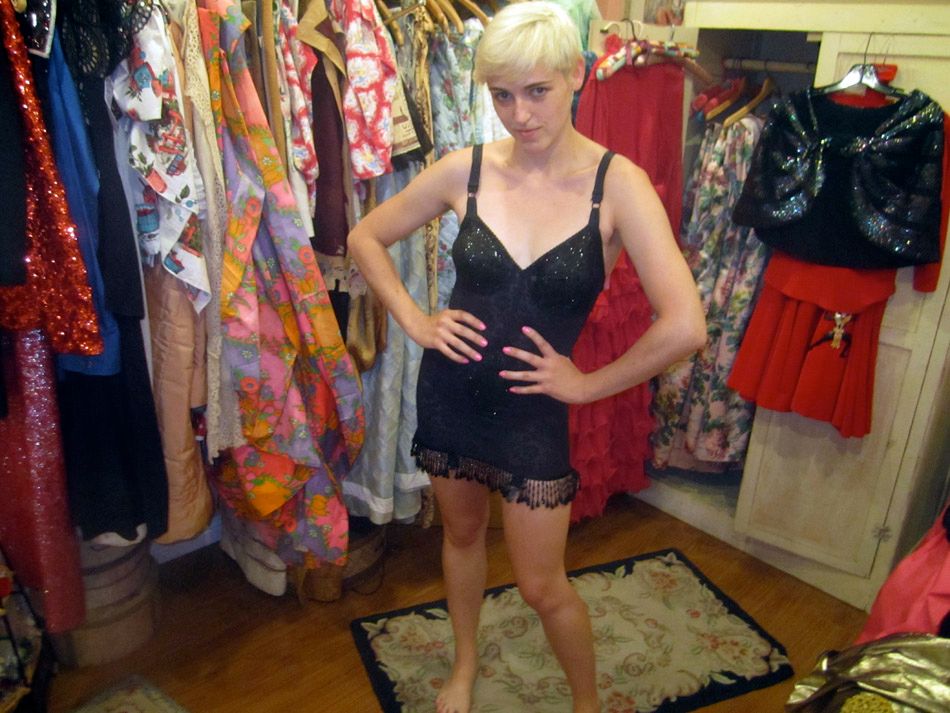 beaded body spanx?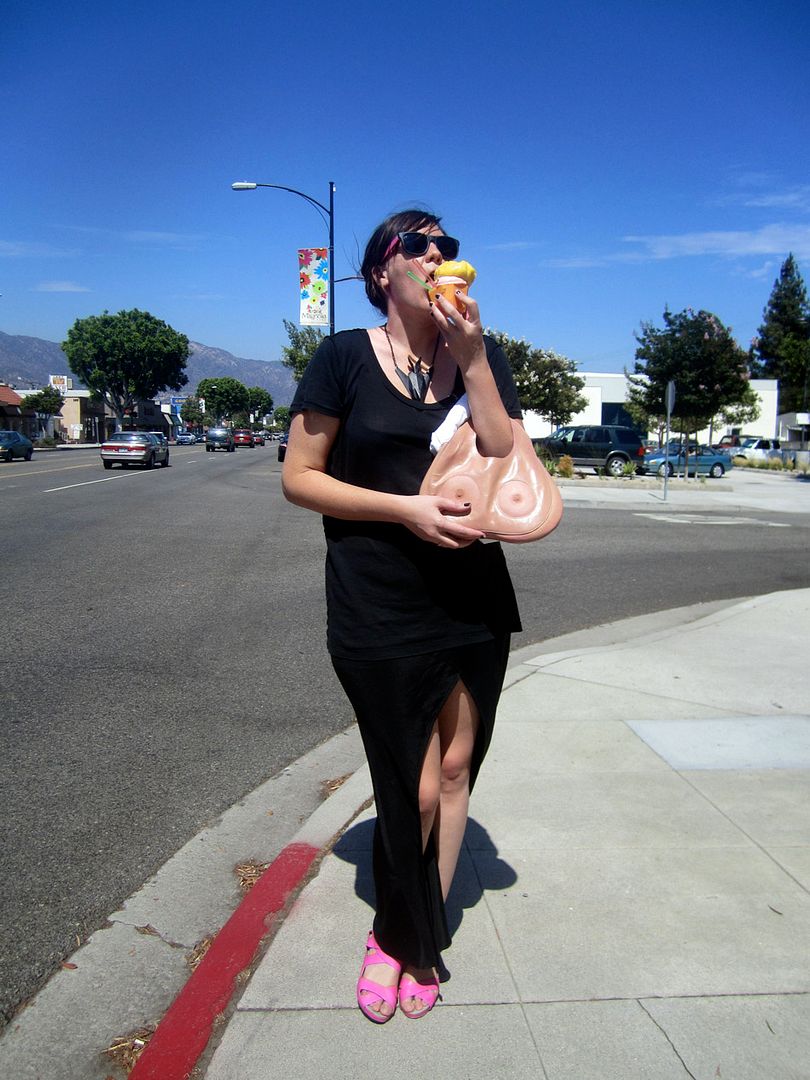 watermelon gelato

i am allergic to cats
and hats
i have an enormous head
i got a pin from dash which i have since lost but it had a zombie on it and said MORE BRAINS!

whee!

rosson is workin on motorcycle paintings
any recommendations of things she shoudl look at or read??

ha ha

this is rosson's bungalo where she will live for the next month

she says she wants willie to be the new star of the blog

he is a little camera shy tho

oh! but he loves to sniff

mee too

i have like a million of these but like i said, we are quite behind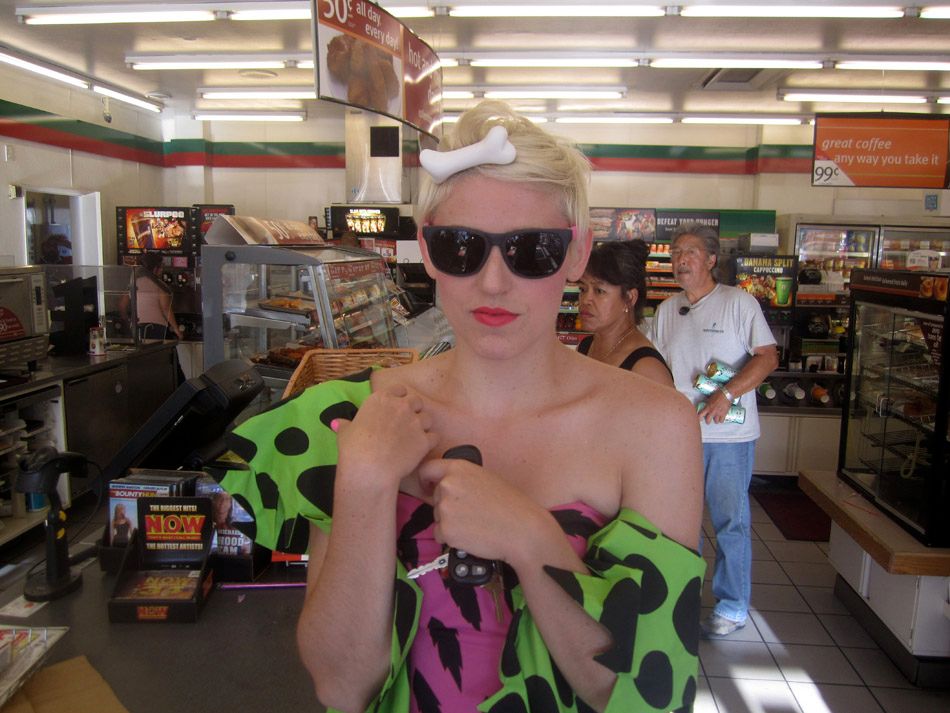 7-11

bone shoes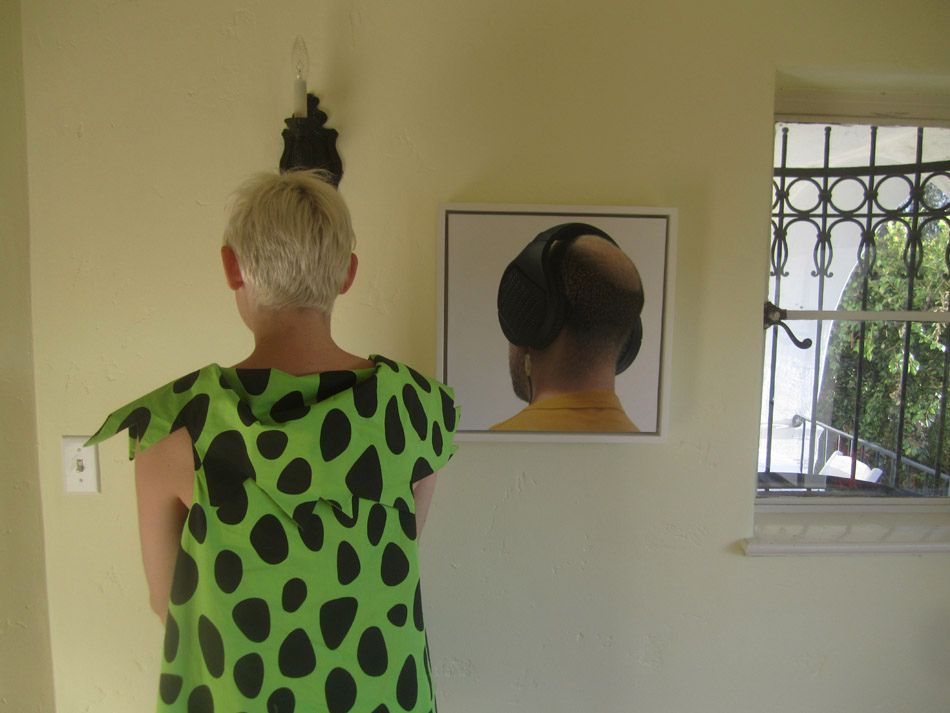 urban nomad

dont fuss at me but i like this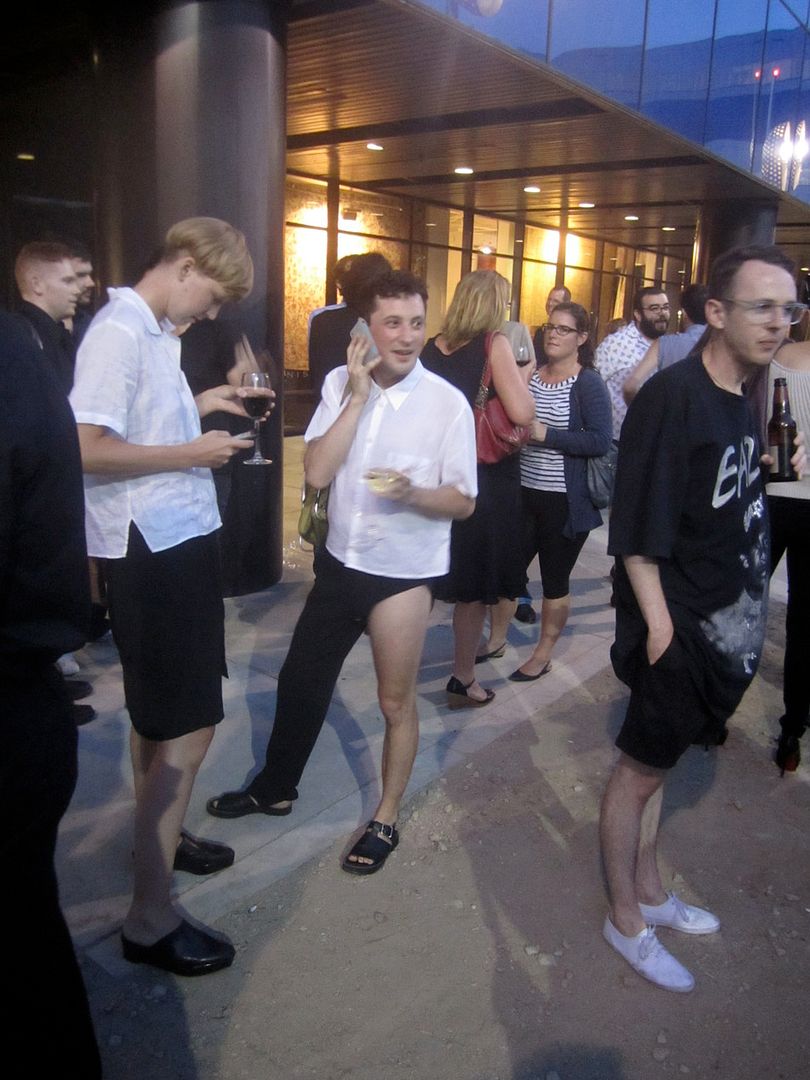 yay! we are at jeffrey's MOCA opening for Ryan Trecartin at the design center location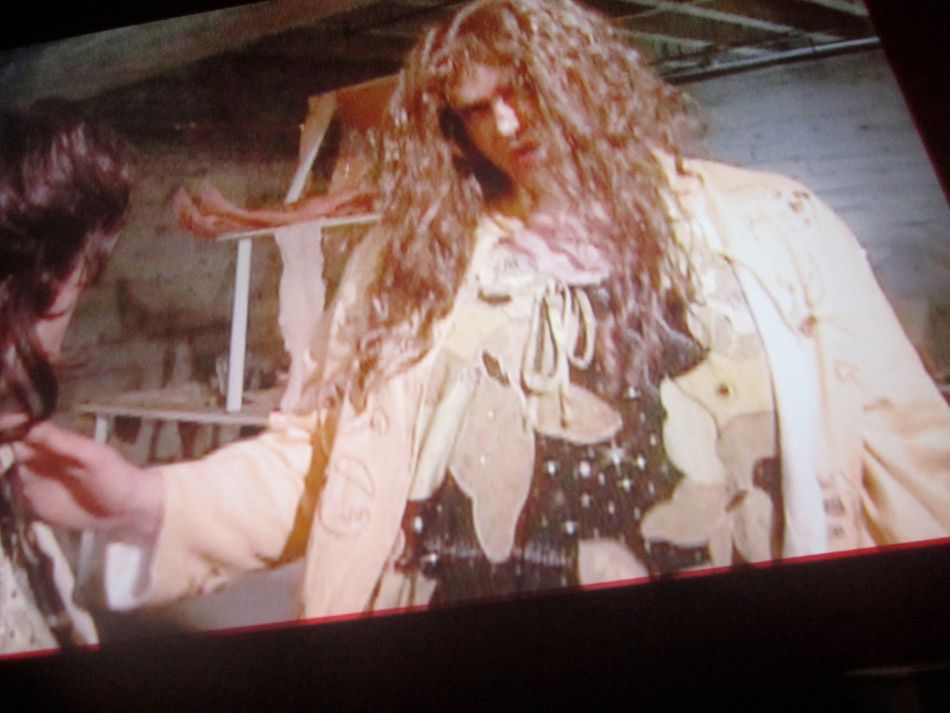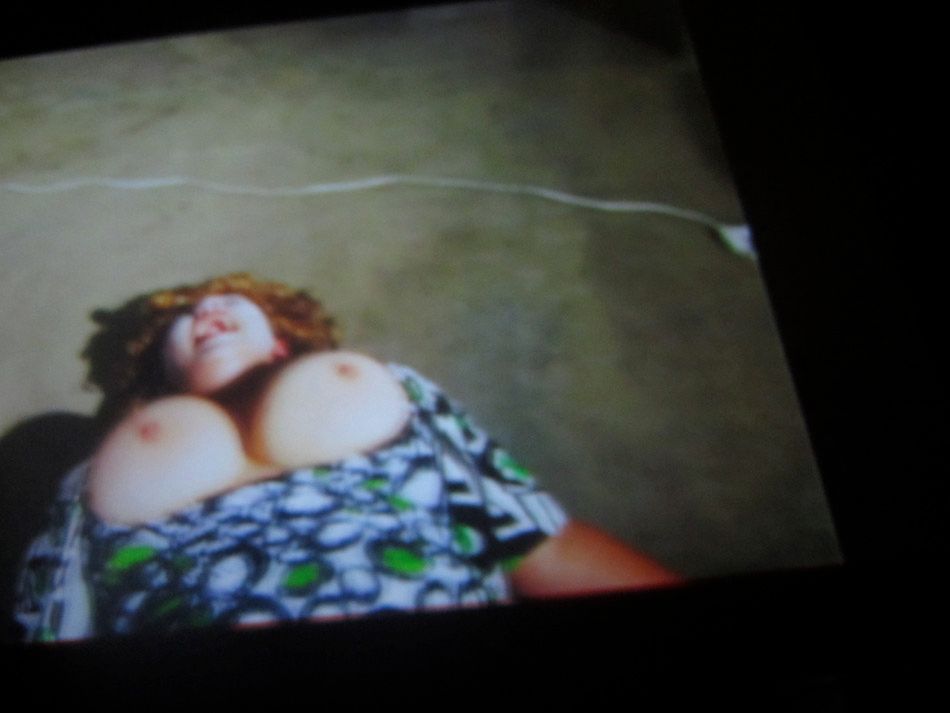 ryan: its hard. he is like 5th generation providence vibe
which is totally cool and its fine to pick up on energy of your epic predecessors
his style is frenetic, schizophrenic, visual, hilarious
but sometimes you just feel like a wee babe being spoon-fed day-old theory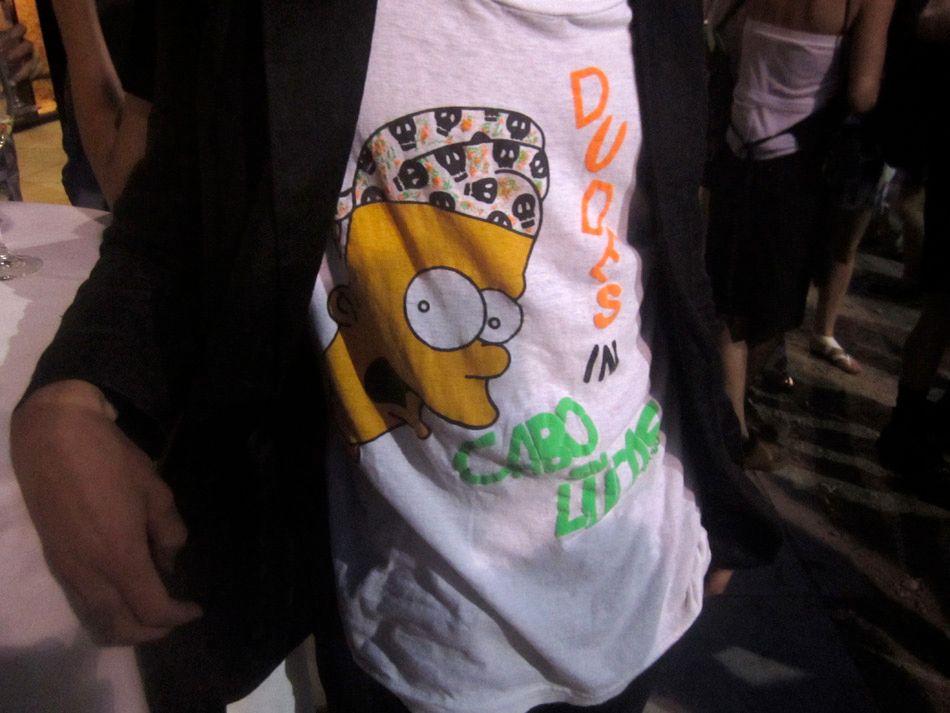 he is still young and maybe he will learn to retire the textbooks

the show was installed great and i totally enjoyed it
i am being harsh because i love
and because i have realyl high standards for RISD grads since i know 10 amazing ones already

what else??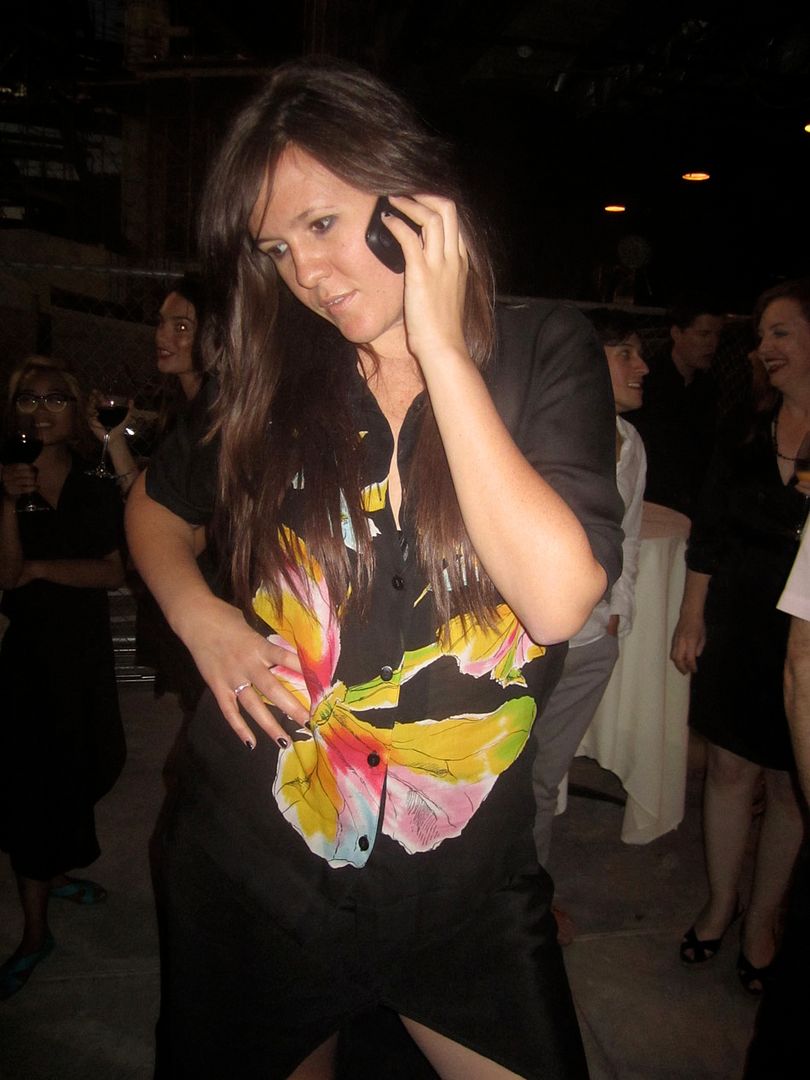 what the fuck else

LA openings are different than NYC openings

ha ha

i love this
you guys know Jeremy Scott and his awesome fashions????

afterparty at jeffrey house
blurry miranda july and mike mills

jeffrey is so mellow now
he only got nervous one sec about art security and came straight to meghan and suzanne 🙂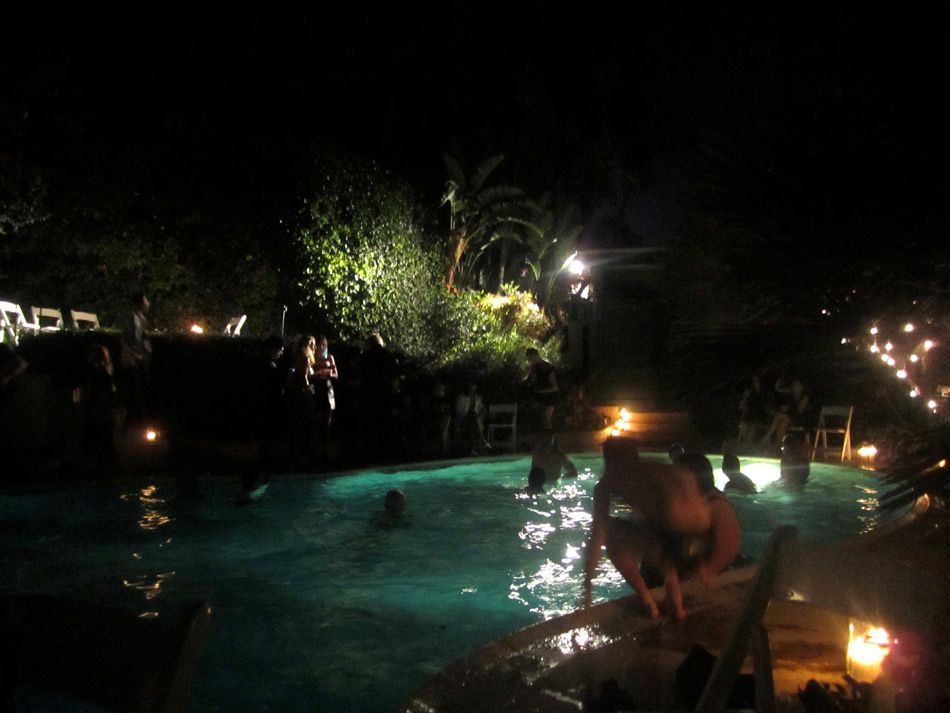 hippies in the pool

there were girls doing coke in my room it was funny

swimming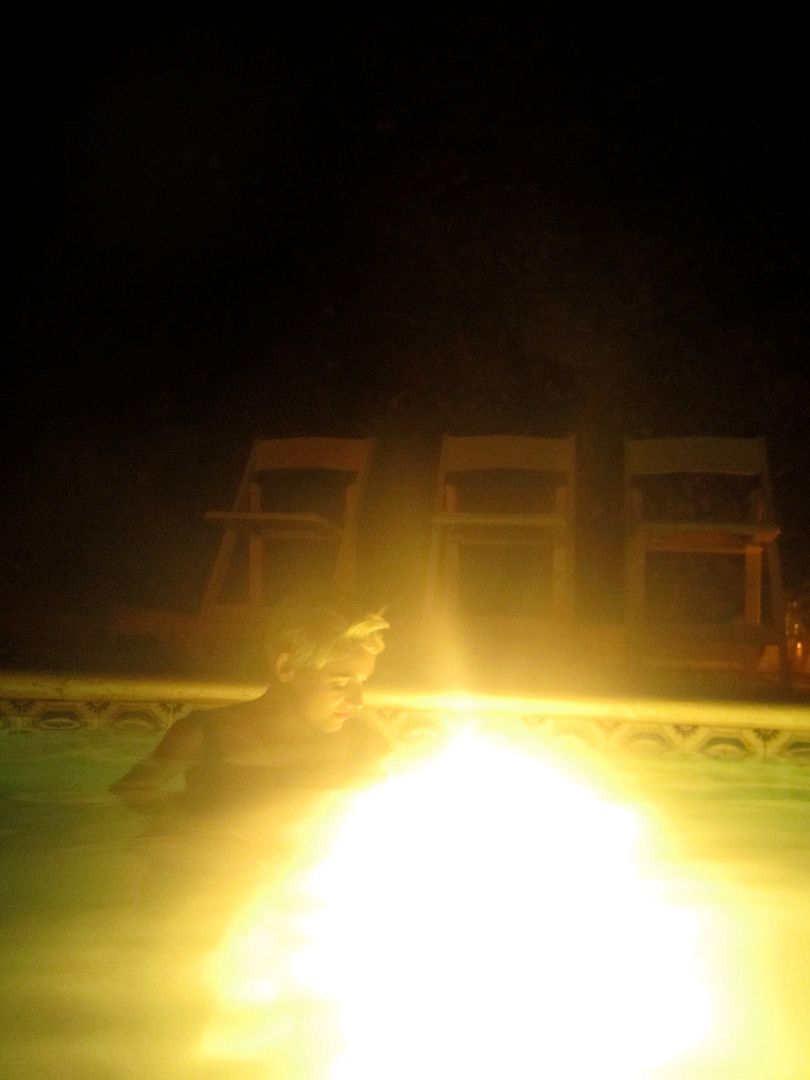 rosson pulled a tree down into the pool
best part of the night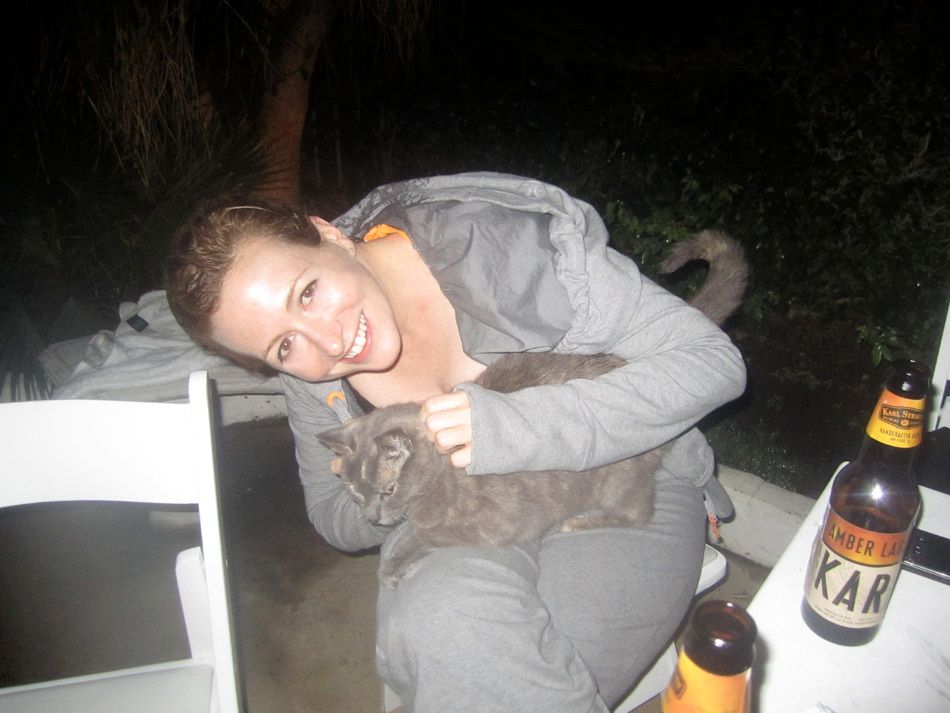 "look at the kitty!"
"just look at me and the kitty!"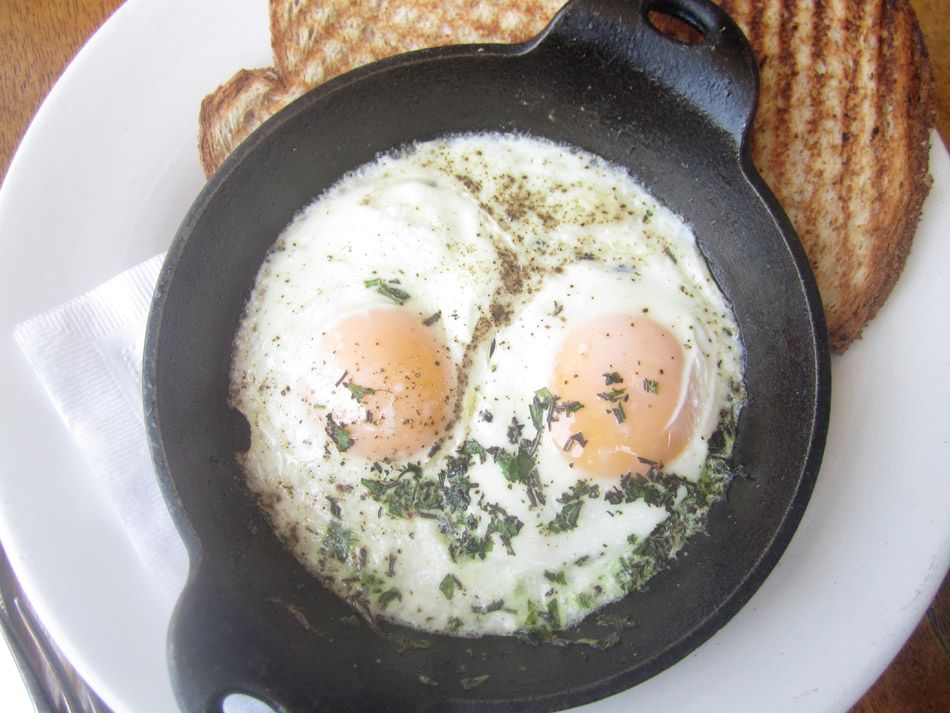 amazing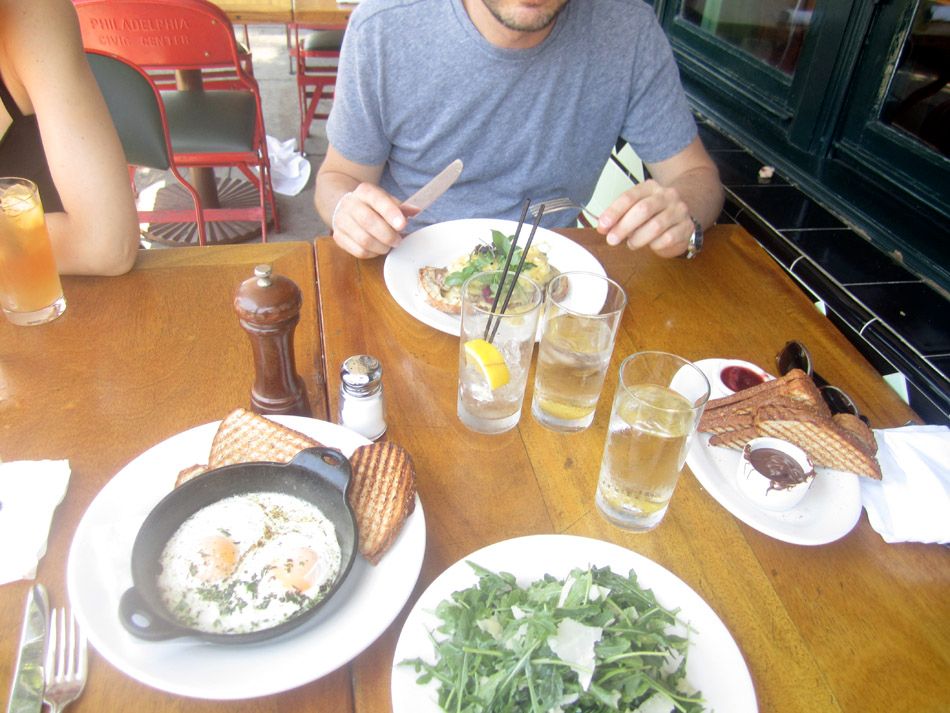 business meeting with the vespa and a very hungover meghan

got in the car with jeffrey
what? yes i know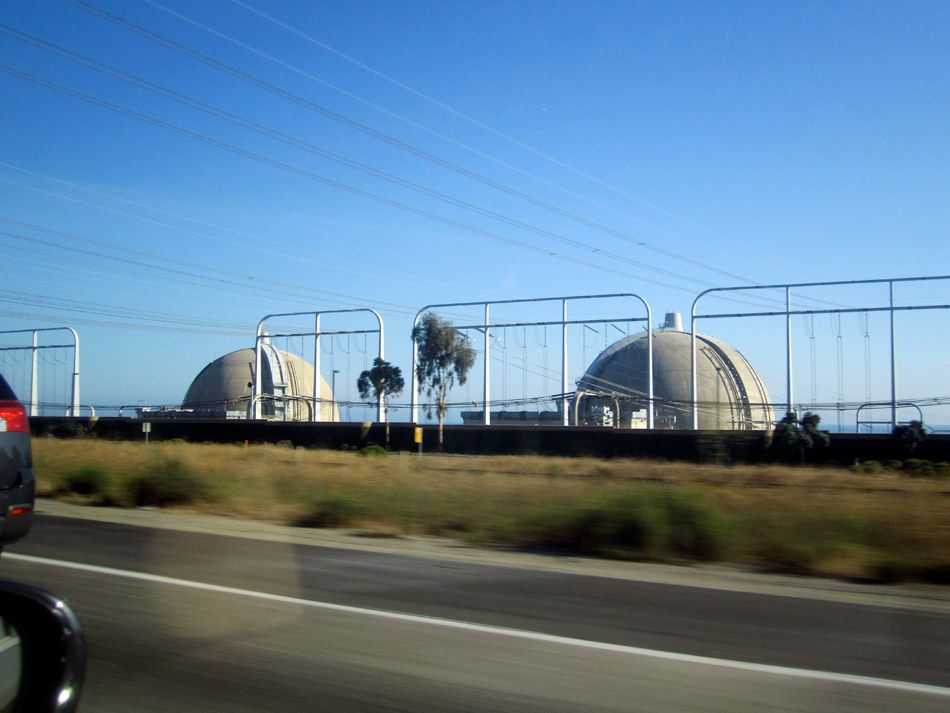 drove 45mph down the highway past some titties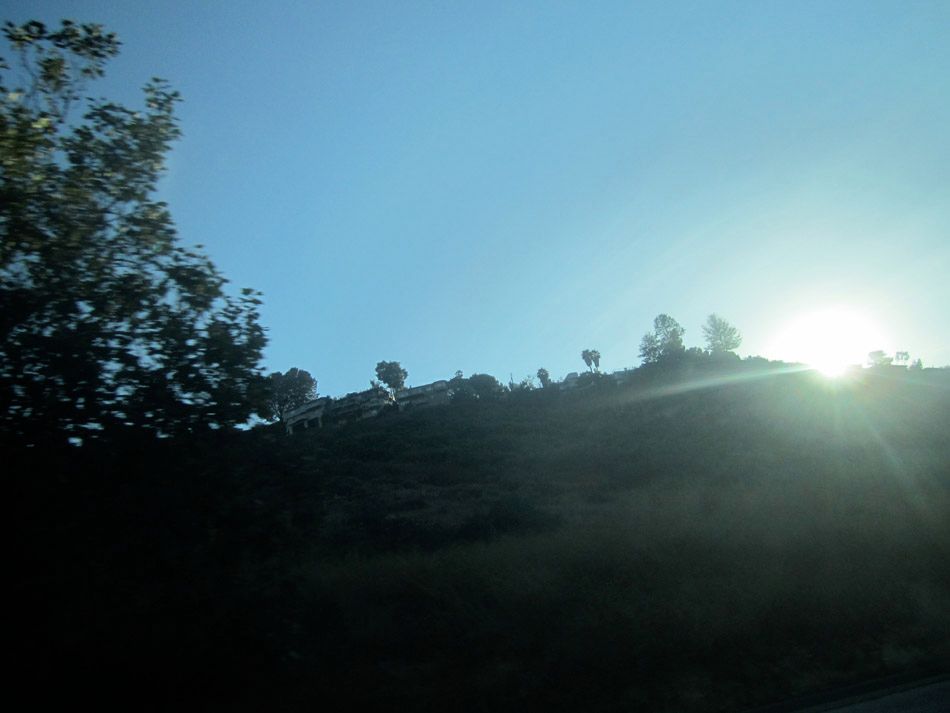 we are going to san diego to the opening of this street art show

why? you might ask

oh you know

os gemeos piece great

this is a mark bradford piece
isnt that odd??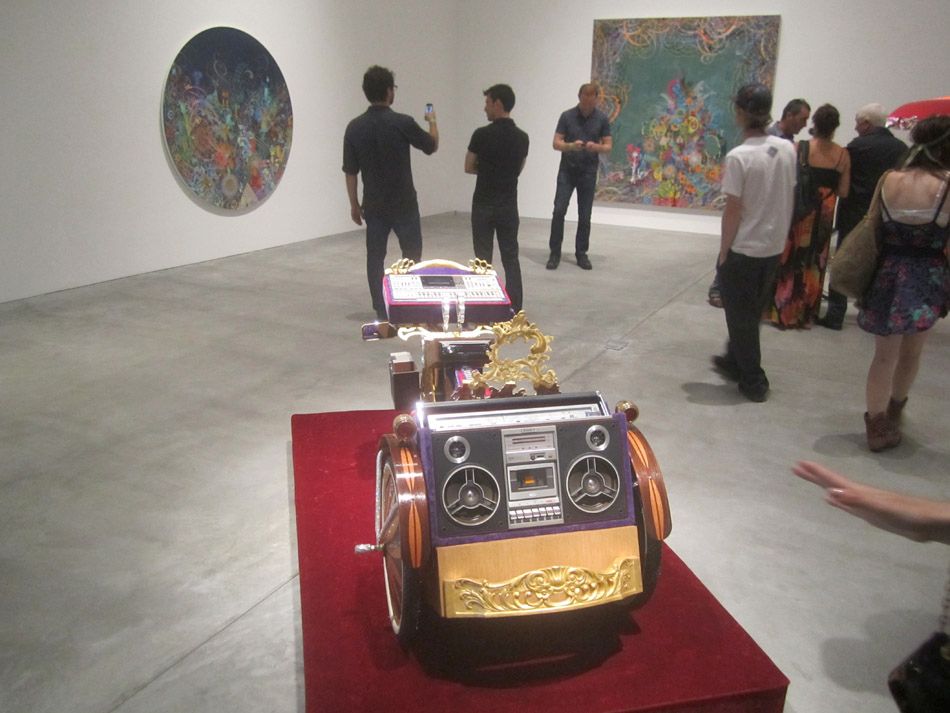 this was the suprise favourite room!
DZINE and Ryan McGuiness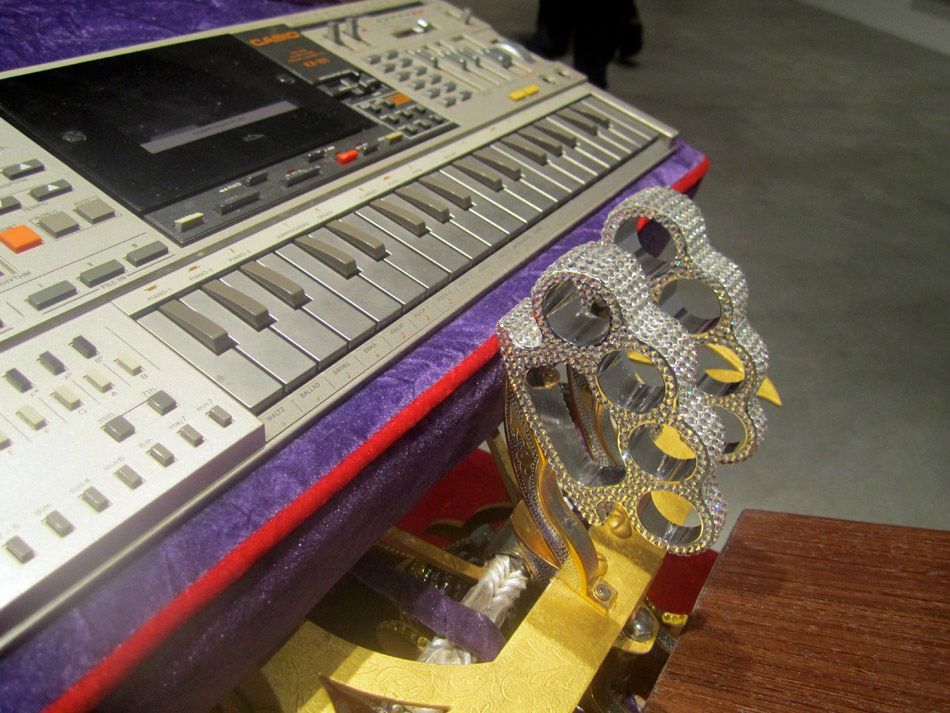 good call giving those two a pairing in that room

ha ha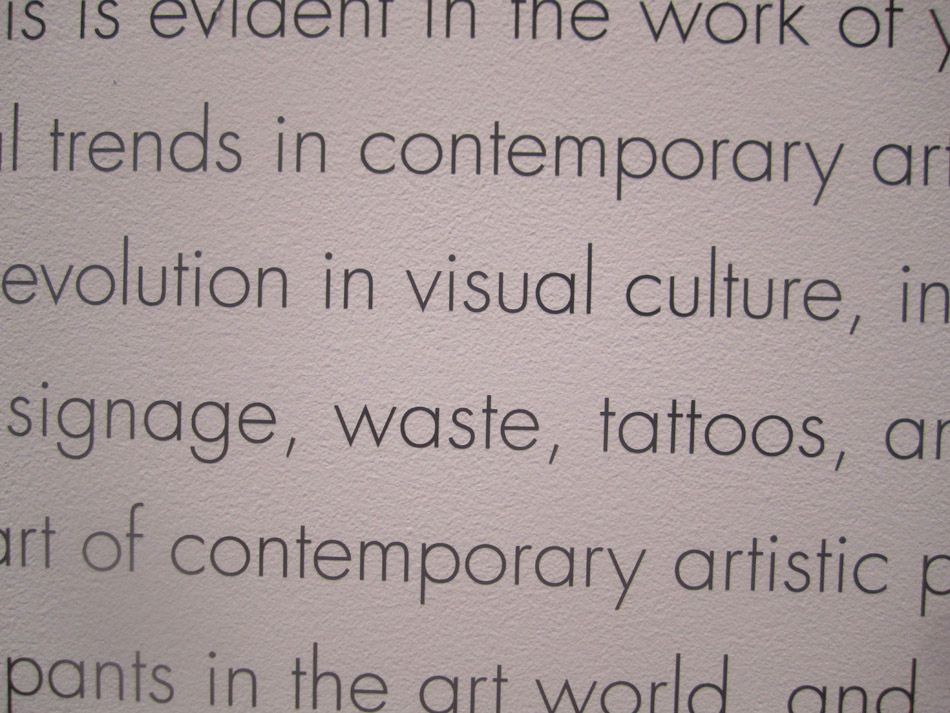 ok since i am trying to keep it positive in 2010 i am just going to show these photos and let you draw your own conclusions about the coolness or total crappiness of this stuff

chris suzanne rosson and i really only came down to see barry's controversial murals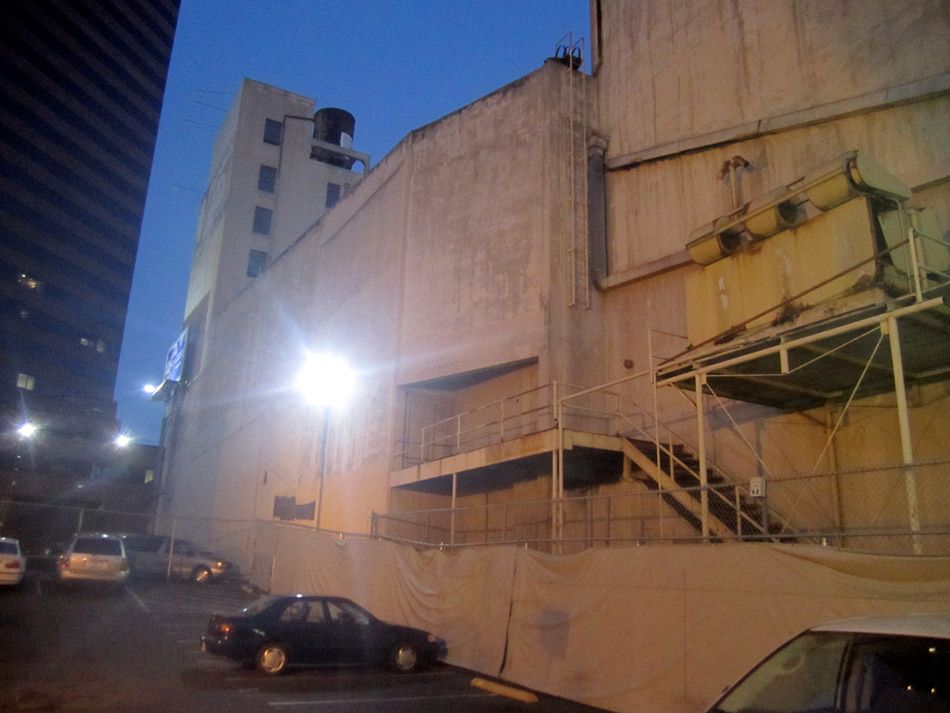 this wall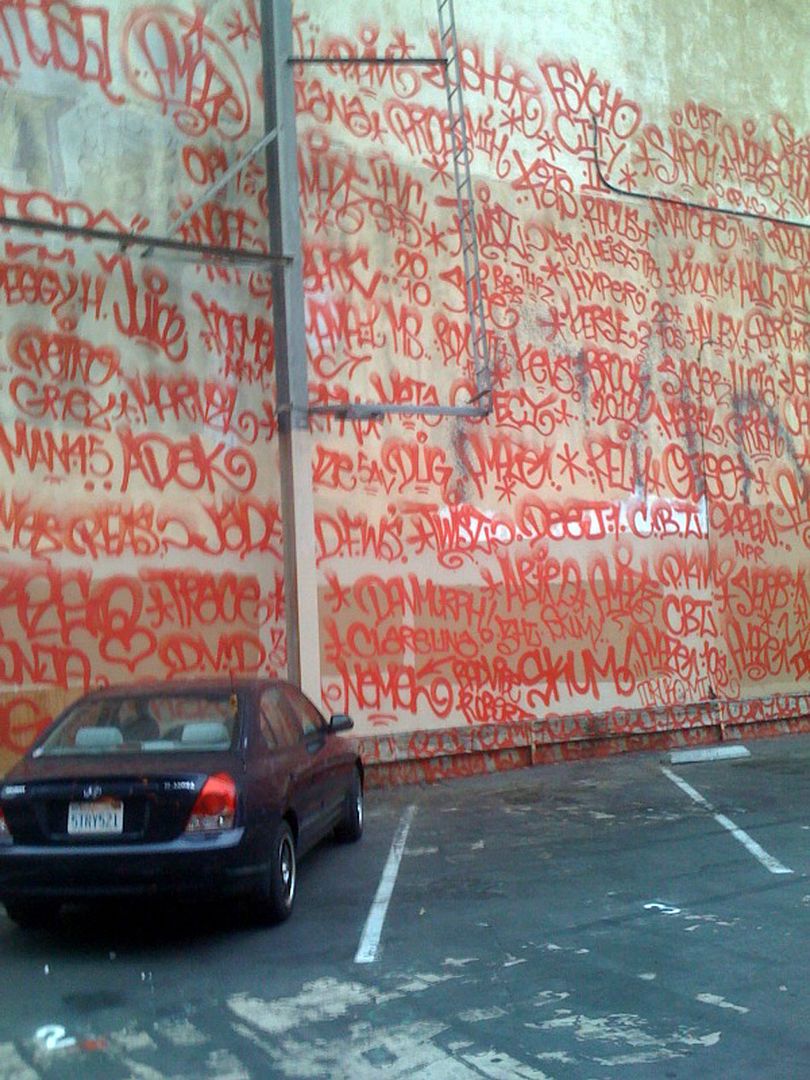 used to look like this

awesome extreme tagging!!!!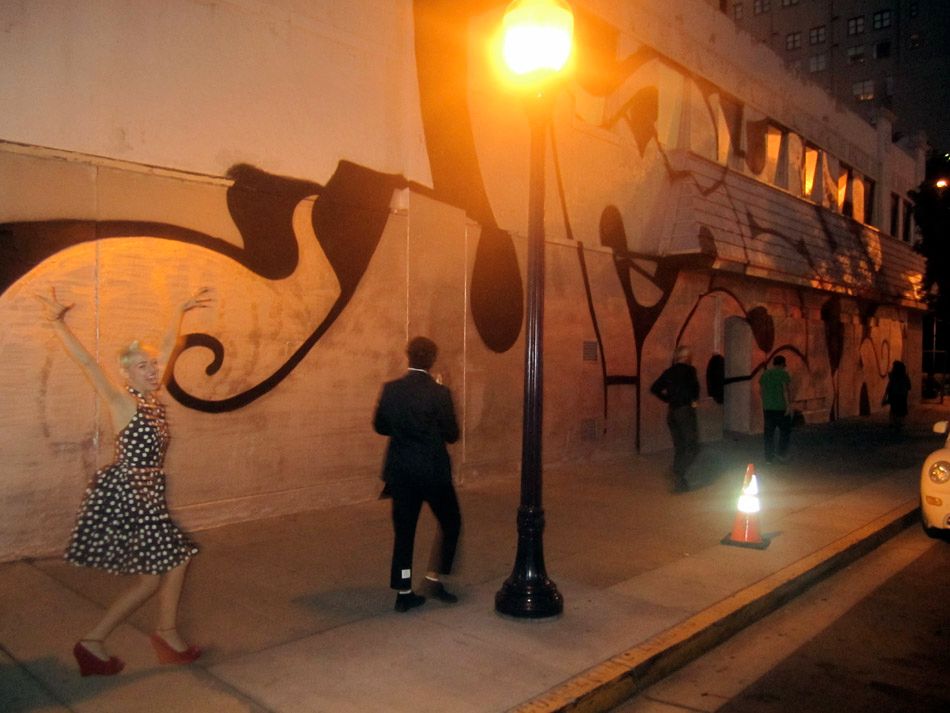 this is still up!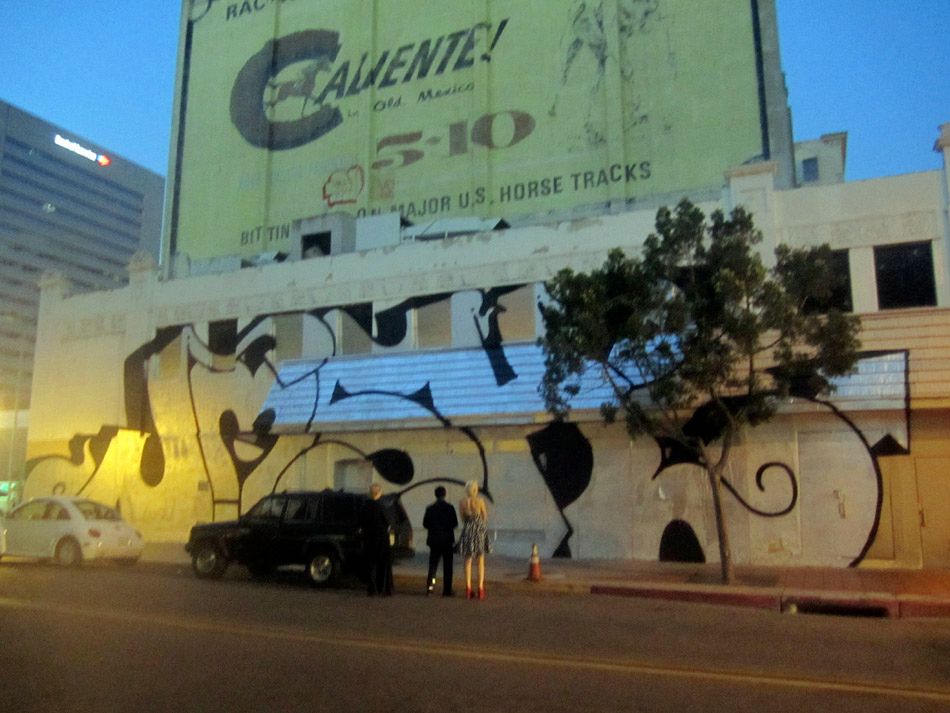 awesome

you remember rome, right???

awesome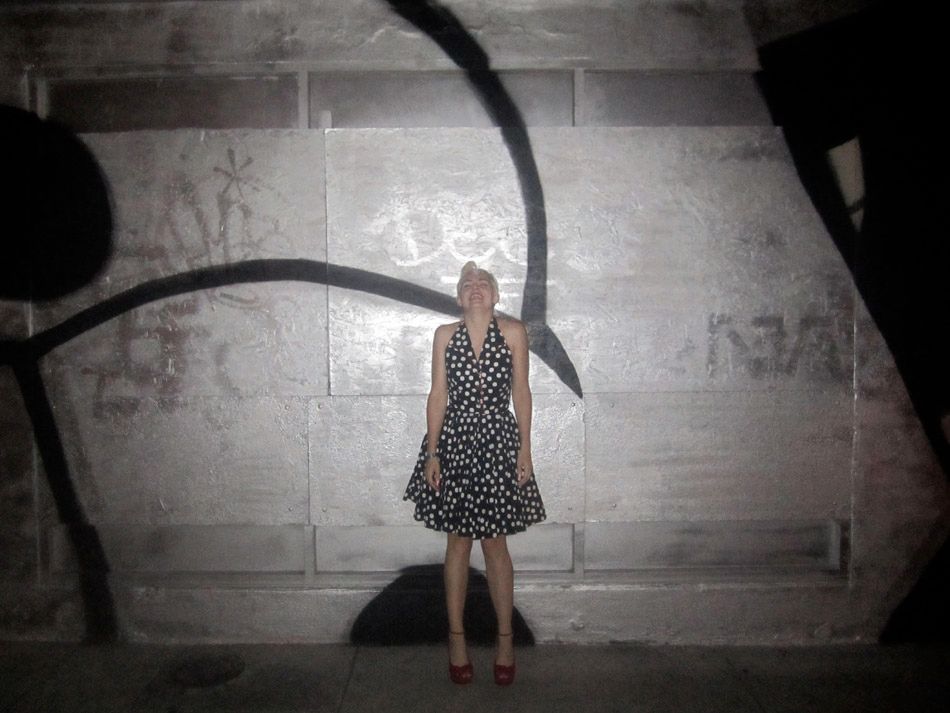 look at the secret tags behind us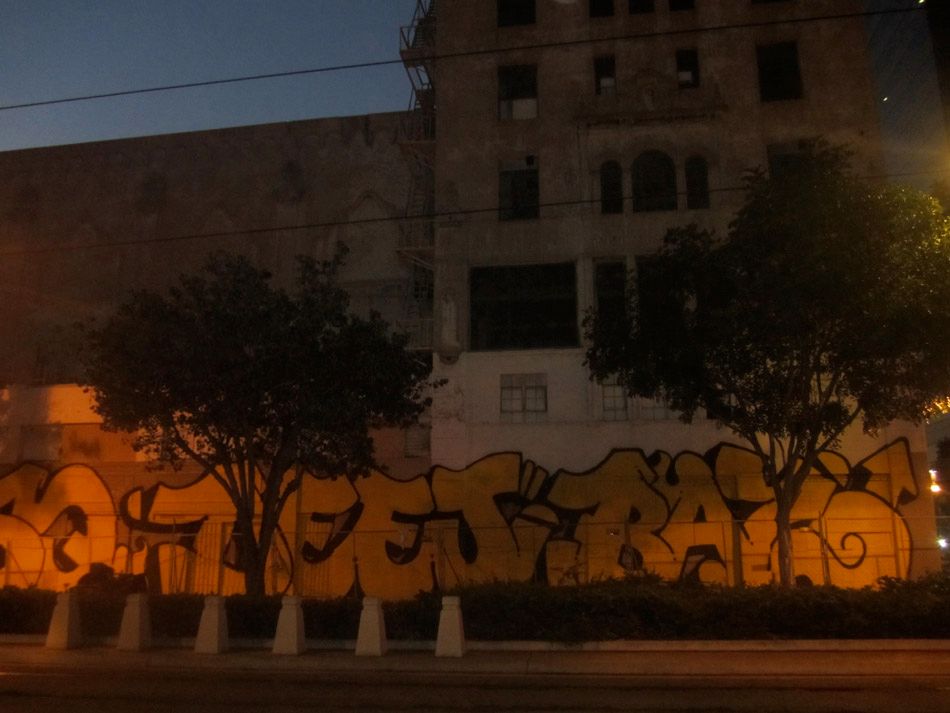 this on the other side

passing

posing

since there were so many butts last time you dont get any more butts today

one of you was extremely ungrateful about all the free nudity by dissing my titties

now everyone will be punished!
like in gym class
you all can run some laps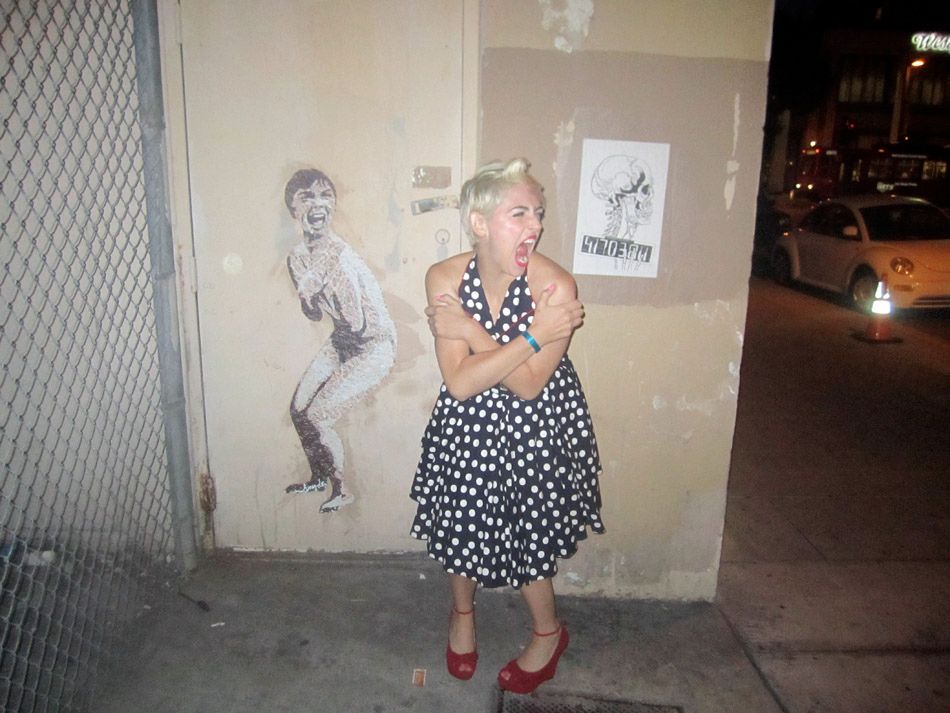 i told rosson not to encourage the street art but she had more posing to get out of her system

tomorrow you get this and then we might actually be all ketchuped!
except of course that last night was the teen's birthday and there are new photos