i finally found the perfect sport for me and it is called fussball

it consists of walking around, looking at art and being fussy

this is the great Basquiat show at the Beyler
this did not make me fuss this was great!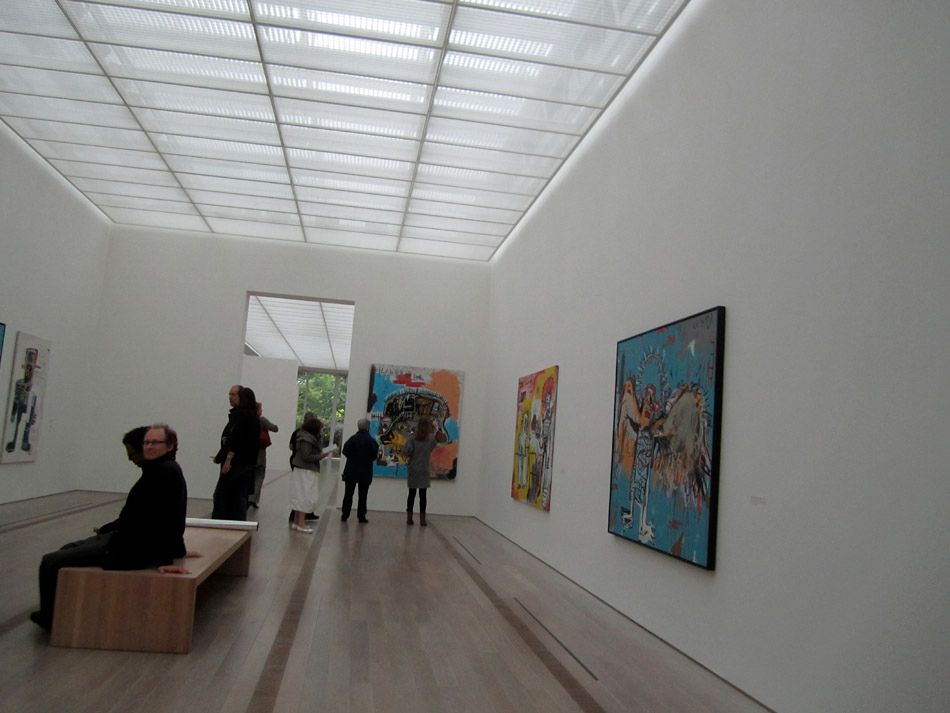 the beyler is beautiful space

andreas! as promised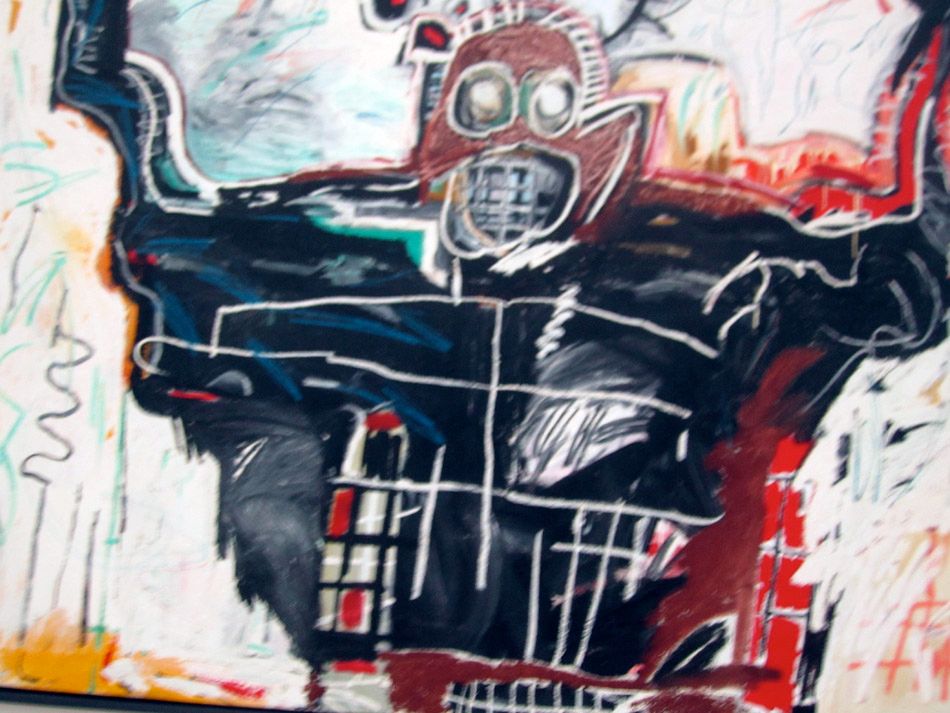 this piece was awesome but it was so hard to take photos with all the guards
you guys should know that i am like a top sly photo taker
this was the best i could do

the heat was on
they didnt want me to take photos
they wanted me to buy the 85CHF book

portrait of andy warhol as a banana

made when he was like 18? ha ha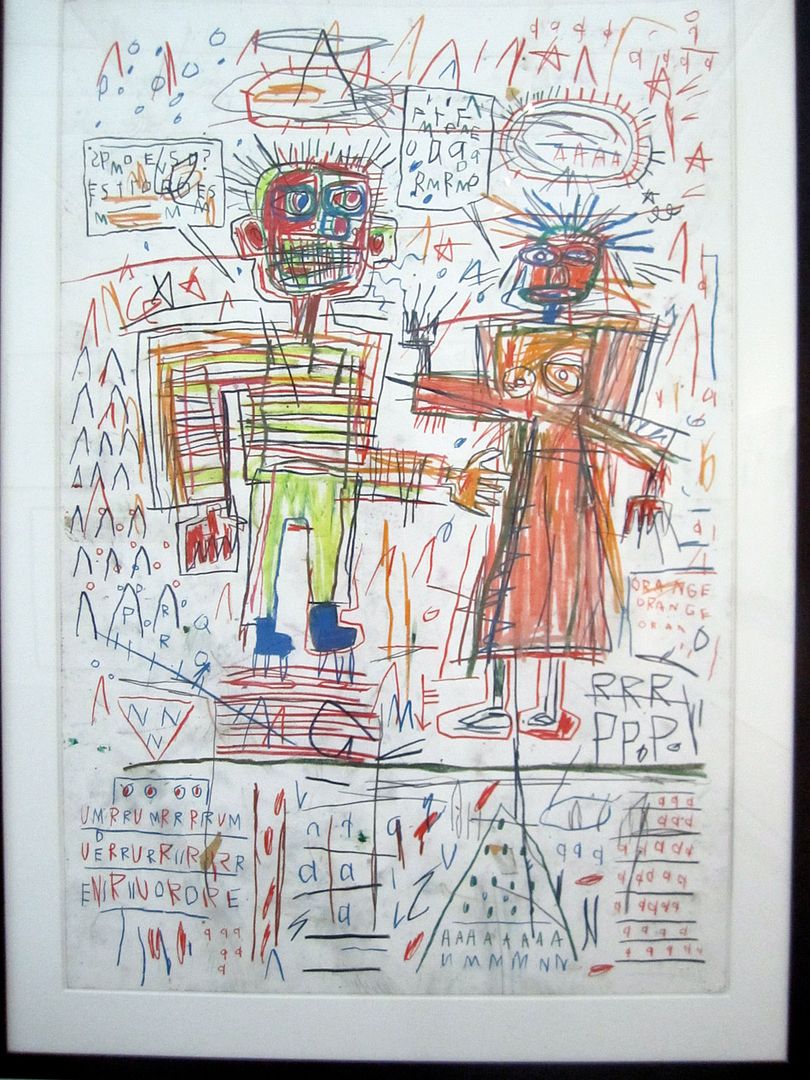 drawing of him and girlfriend suzanne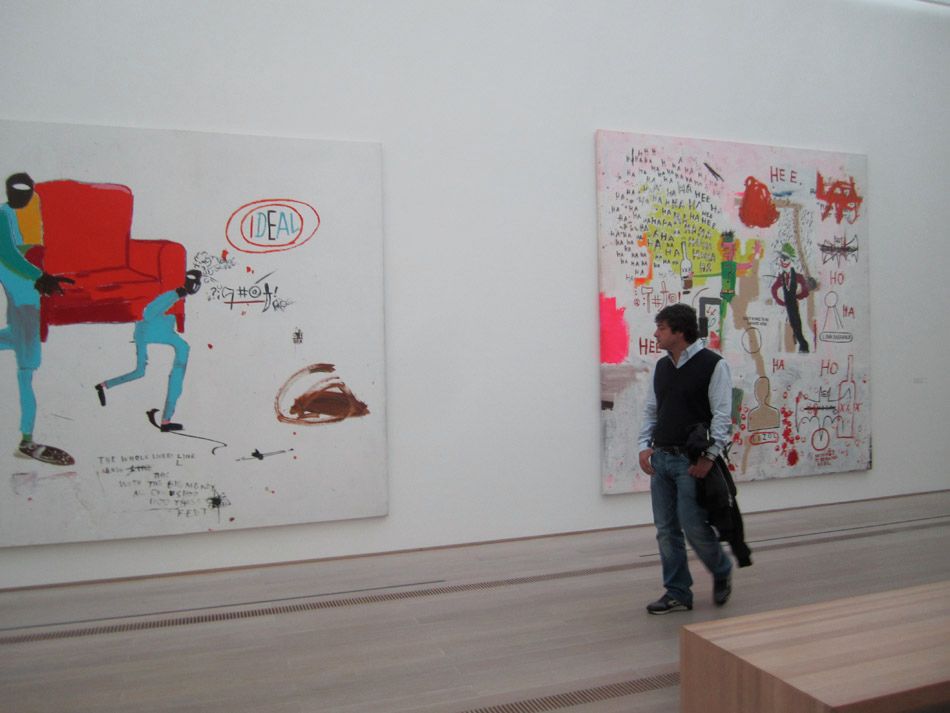 blue movers really cool painting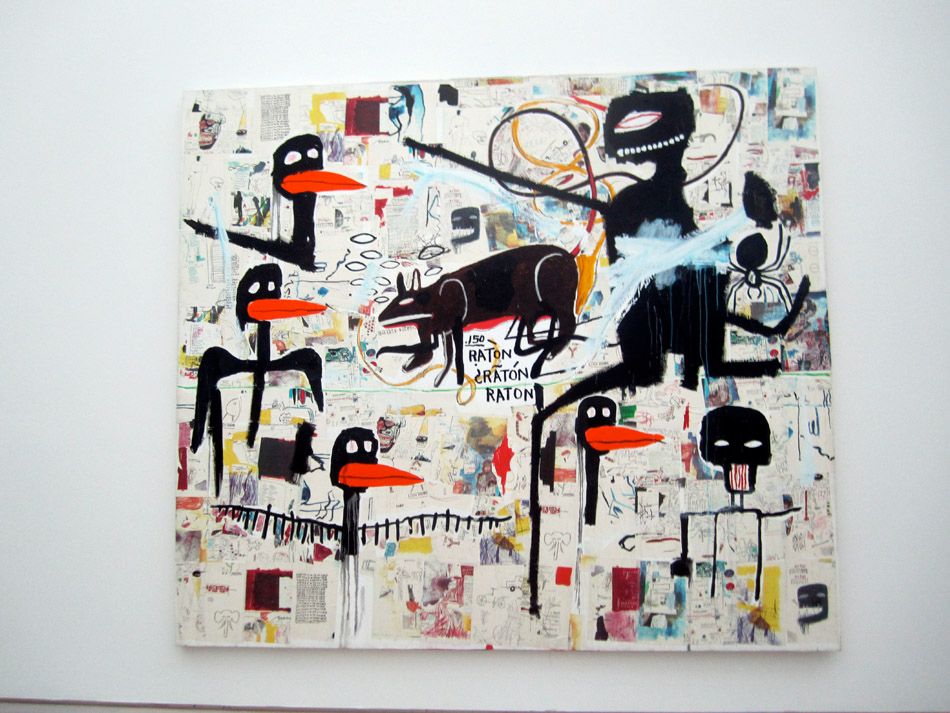 ratòn!

they had lots of other great works
this is one of my favourite Francis Bacons

felix gonzales torres

the Renzo Piano building
so lovely

monet on the left, richter on the right

their lunch place was so nice!
basel meant it was so swamped there
stupid place took like 3 hours for lunch
but what a lunch!

me suzanne andreas and rafael! it was super fun

rafael! did you catch that? he came!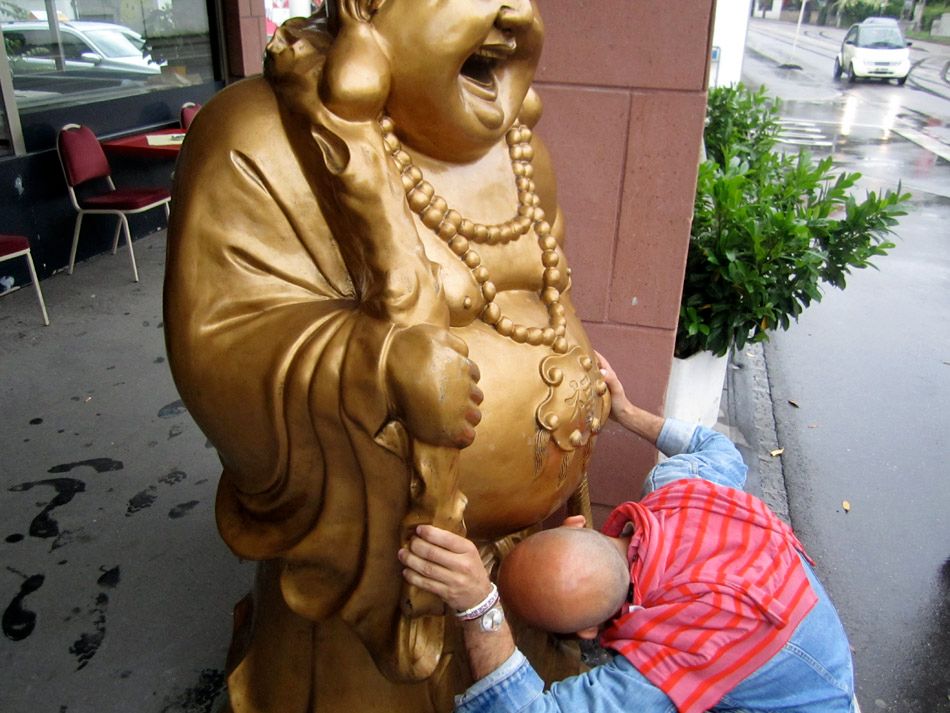 horay!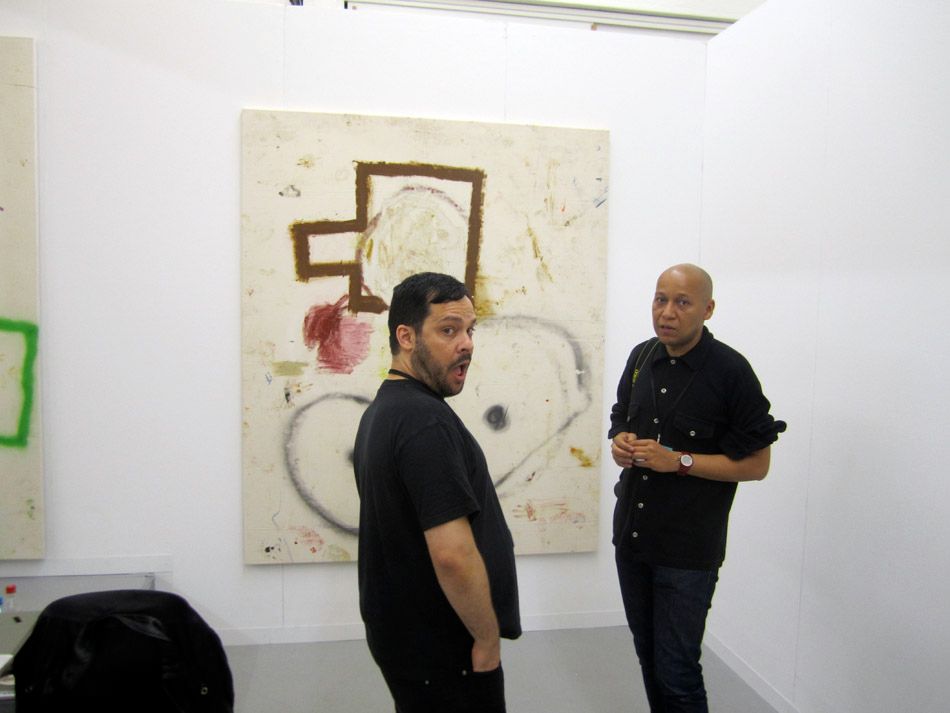 there was nada at nada
except javier and a few other friendlies

Carol Dunham with titties!

the piece at Foxy Productions had the nicest surface–wow!

these are not joe bradleys
they are not half bad tho!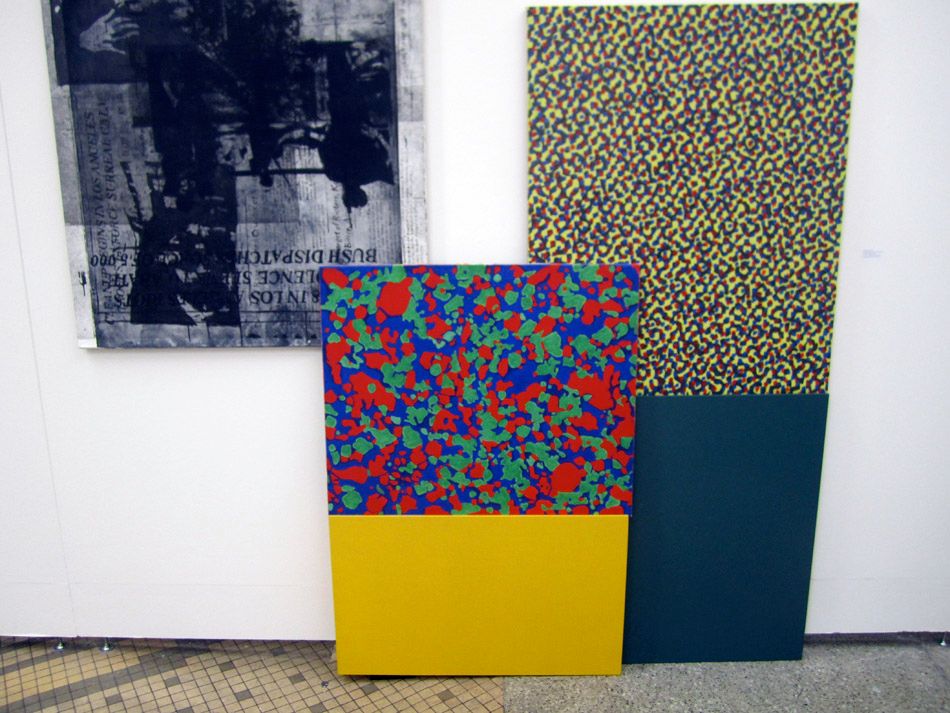 this was kind of like the MEDIAN piece at nada
junky, printy, abstract, leany

i seriously don't know what artists are fucking doing

throw-up

?

derp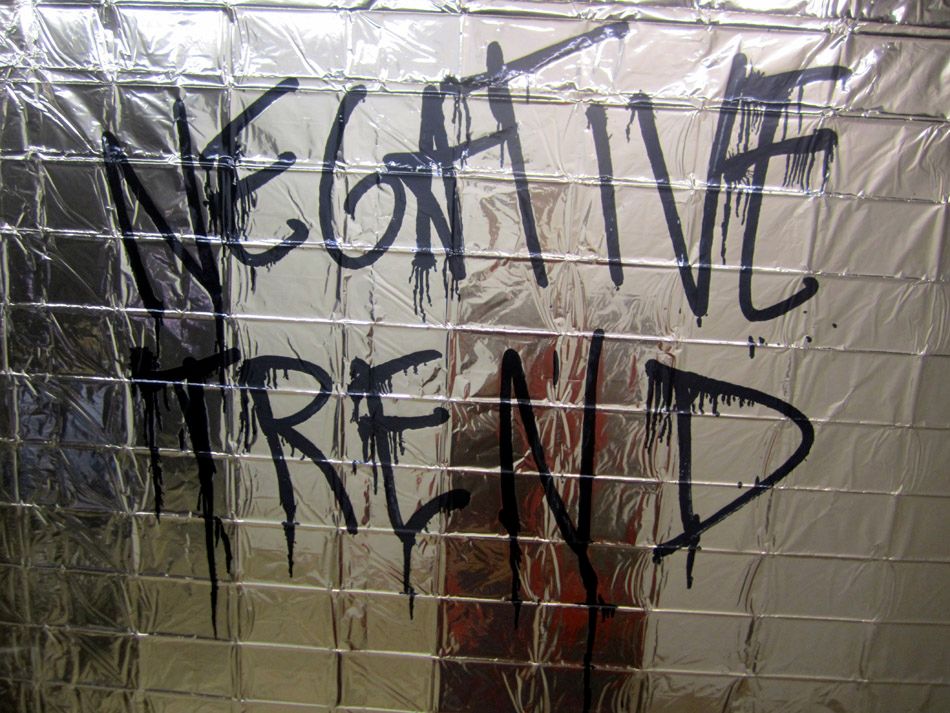 there are a lot of negative trends happening

like whatever this is

this booth, run by those two girls was a good both!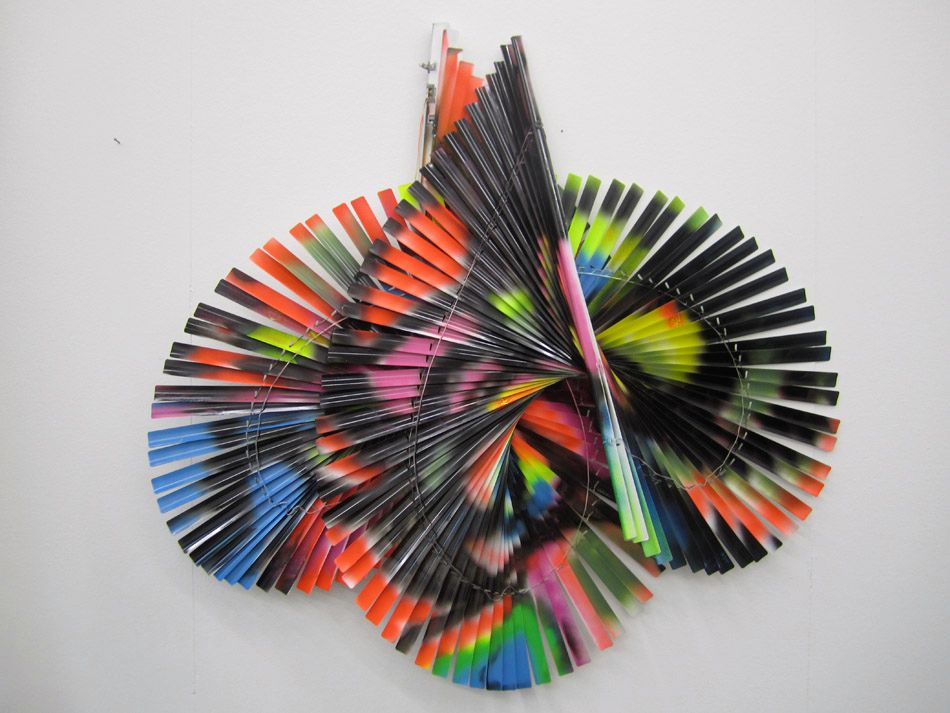 this was my favourite piece in NADA
even though it borders on junk art
it bravely pulls itself up out of junk art to be something more!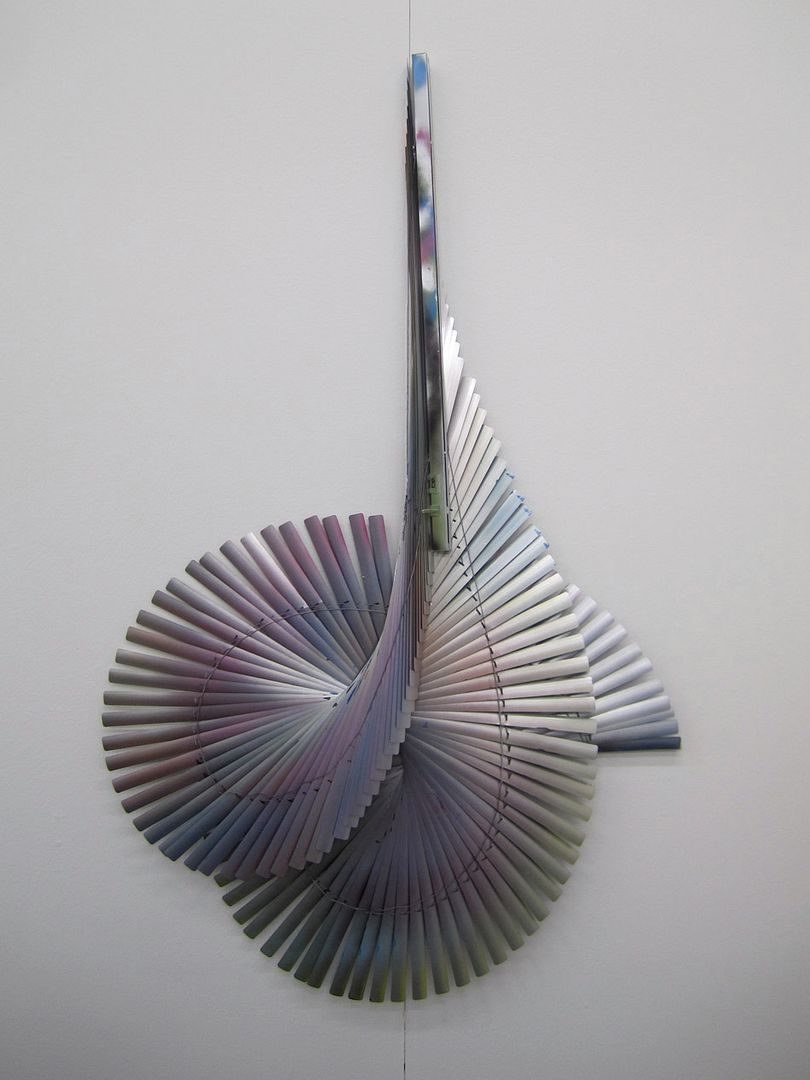 the lesser of the two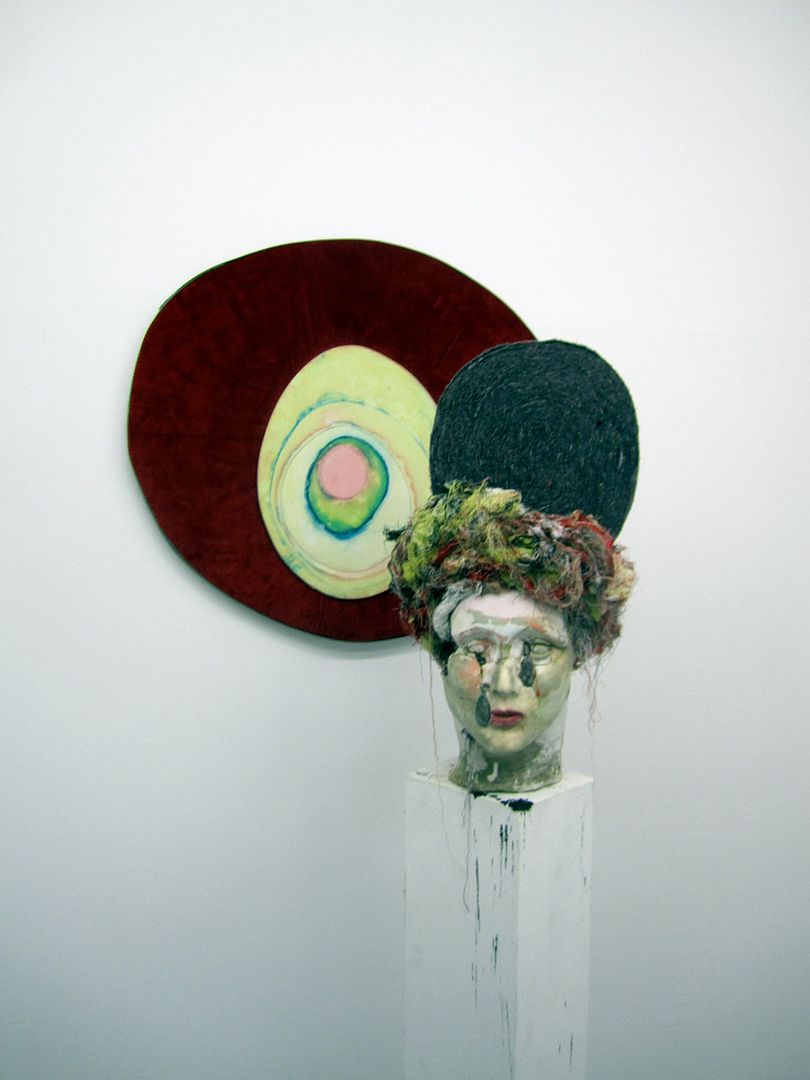 these lizzy b's

still like em!

boy artists really love defacing old photos
they never get tired of it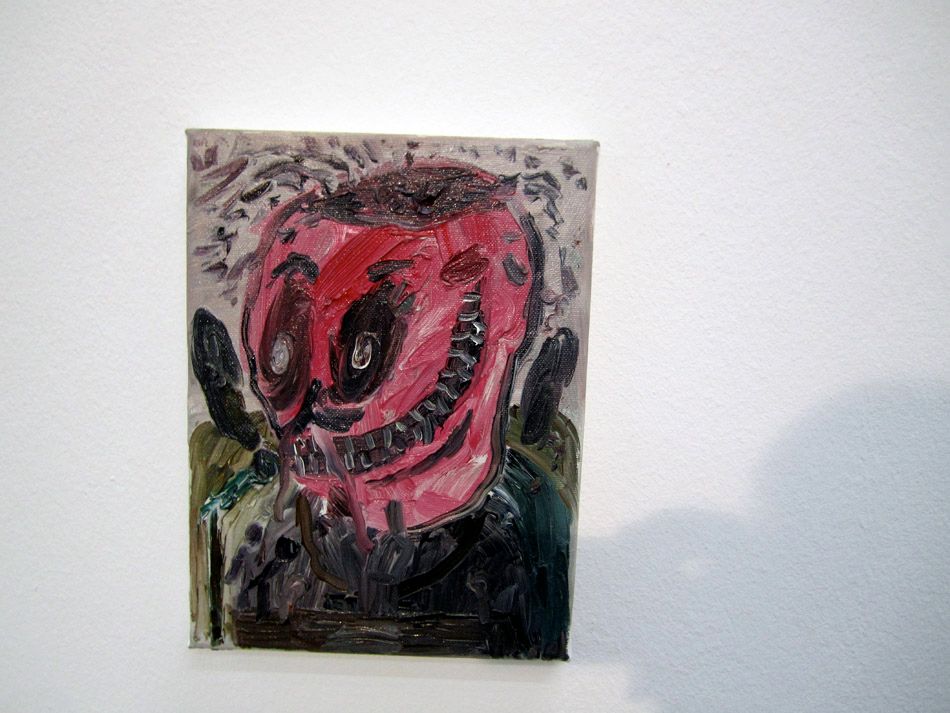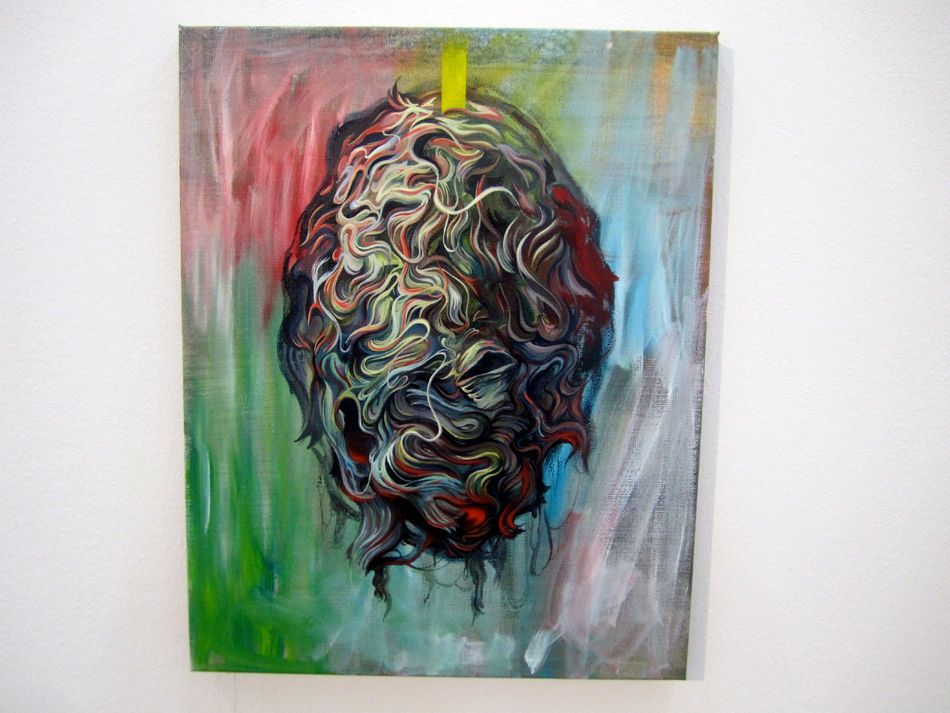 all previous photos were tolerable

do i make fun of this gallery every year?
this year even funnier
rosson and i joked about calling the hole Baby Steps Gallery, Training Wheels Gallery, My First Gallery, etc
Plan B!
it's a name for emergency contraception too which is the best

i liked this. it was the circuit board for the building

now we are in ART UNLIMITED

trapped in Yayoi Kusama's brain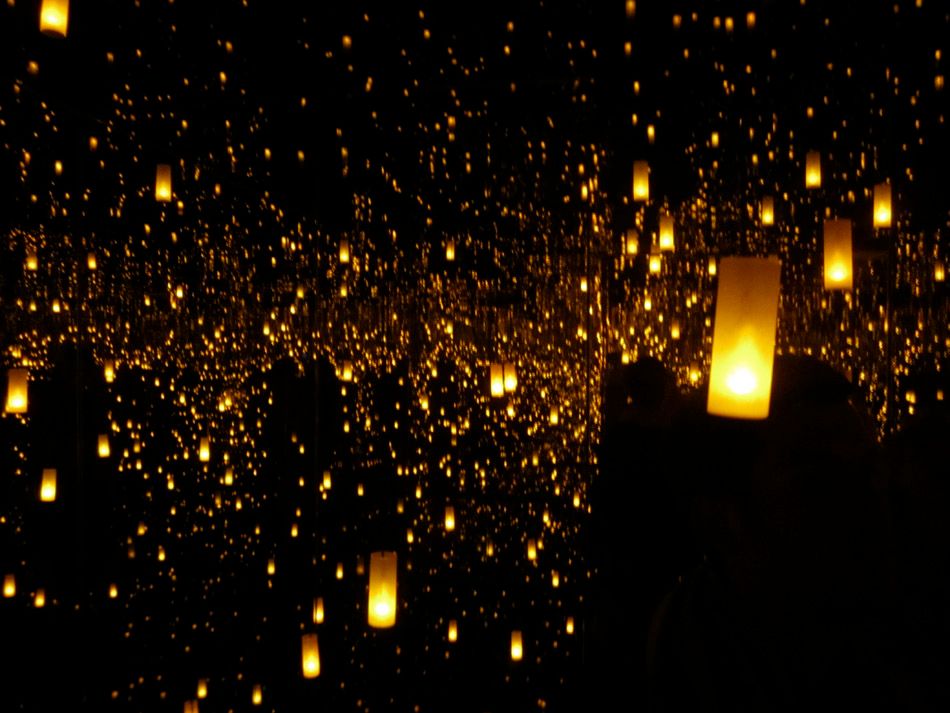 andreas looked exceptionally international playboy like in there. but the camera just couldnt capture it
for kathy eyes only

art unlimited, despite having a name i want, is constantly retarded every year

essentially EVERYTHING we did at deitch would have been better than almost ANYTHING they have done there

although this jack pierson piece is awesome

Doug Aitken's piece was really awesome… from the outside

this is exactly what TEAM's booth looked like but black and white

pretty cool project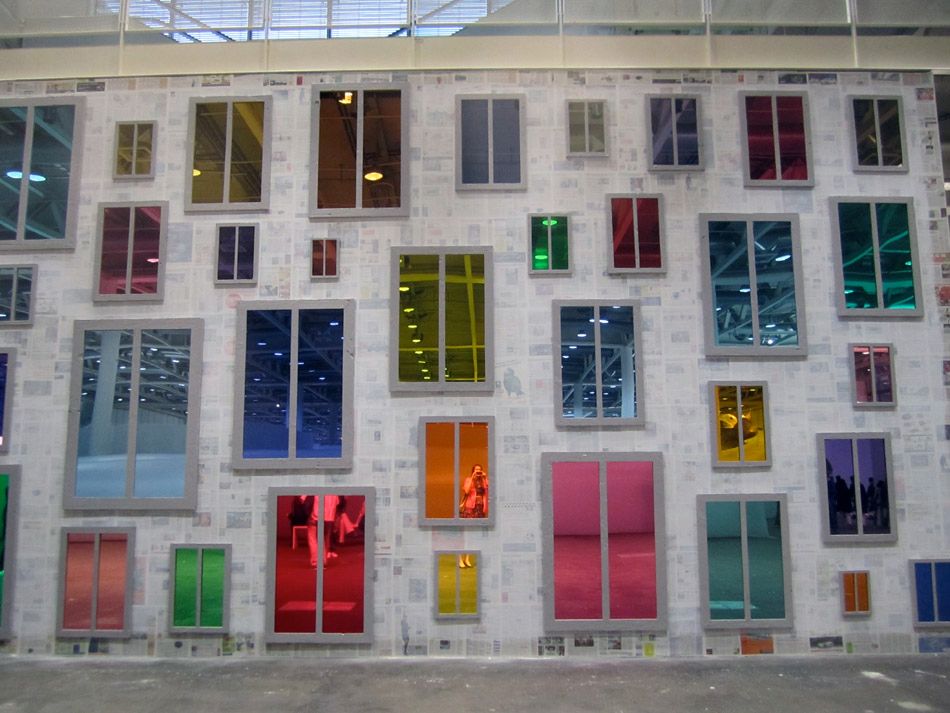 is this Ugo Rondinone? i forget

look at this monstrosity

seriously???

Urs Fischer handy holds: looked better in the new moo

yay!
rafael coming outta a big white plastic vagina!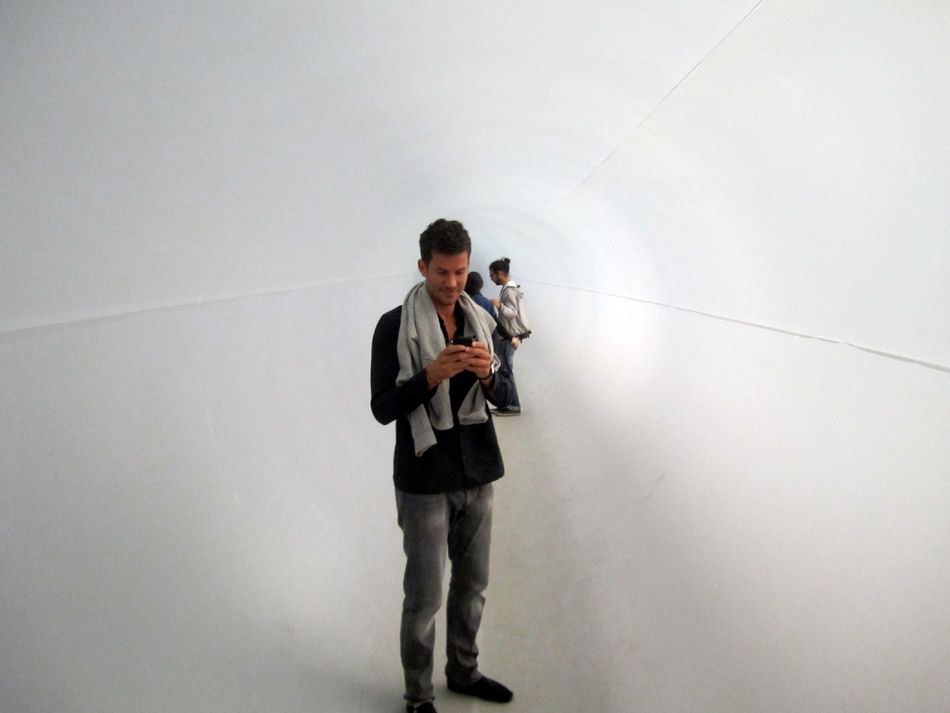 andreas in the vagina

it was a really long vagina
rafael and andreas got bored and played on their phones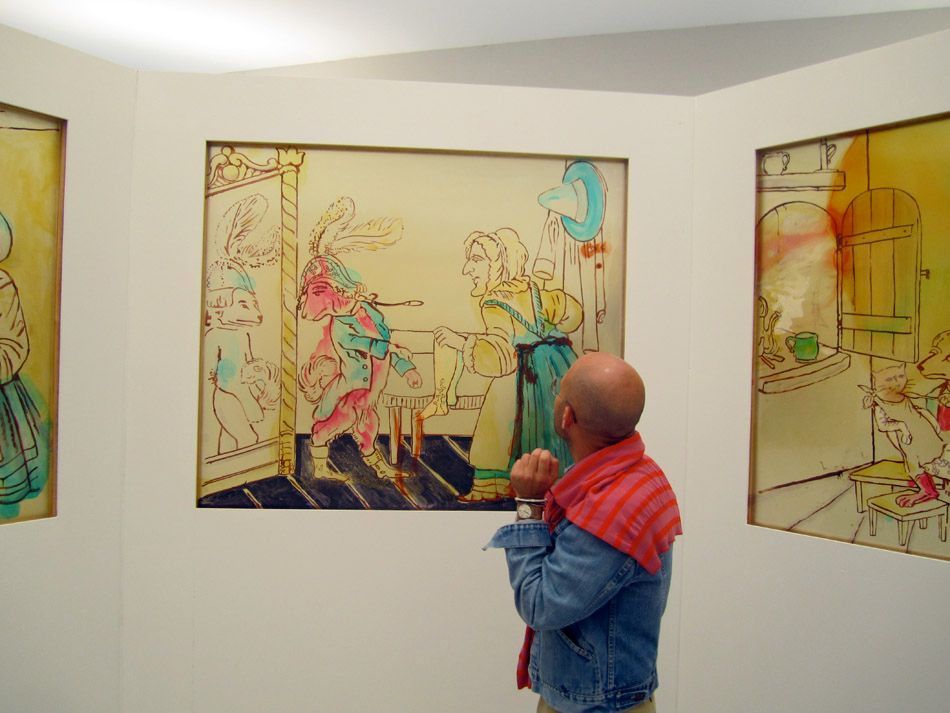 Sigmar Polke. he just died. was this his last piece?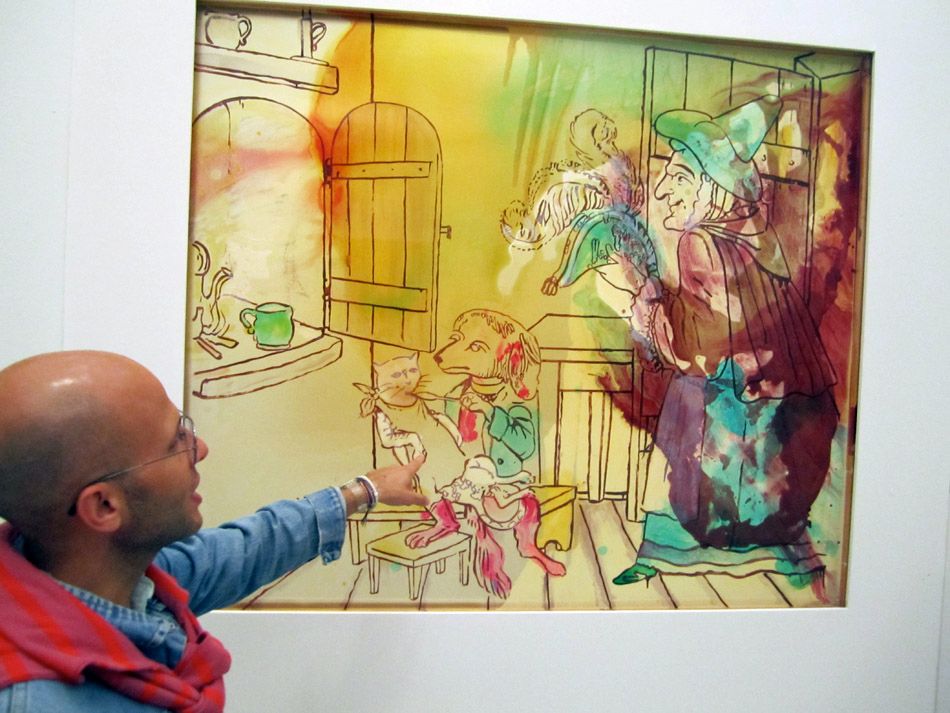 rafael said he felt like that cat…

andreas noooo!!!!

it's not horrible but its just decorative

it should be in design miami

if it were in design miami it would be really good!

this book was pretty neat

spongebrush

no too bad!

i think at this point i'm just saying its good because its better than the rest of the poo

it does have something tho!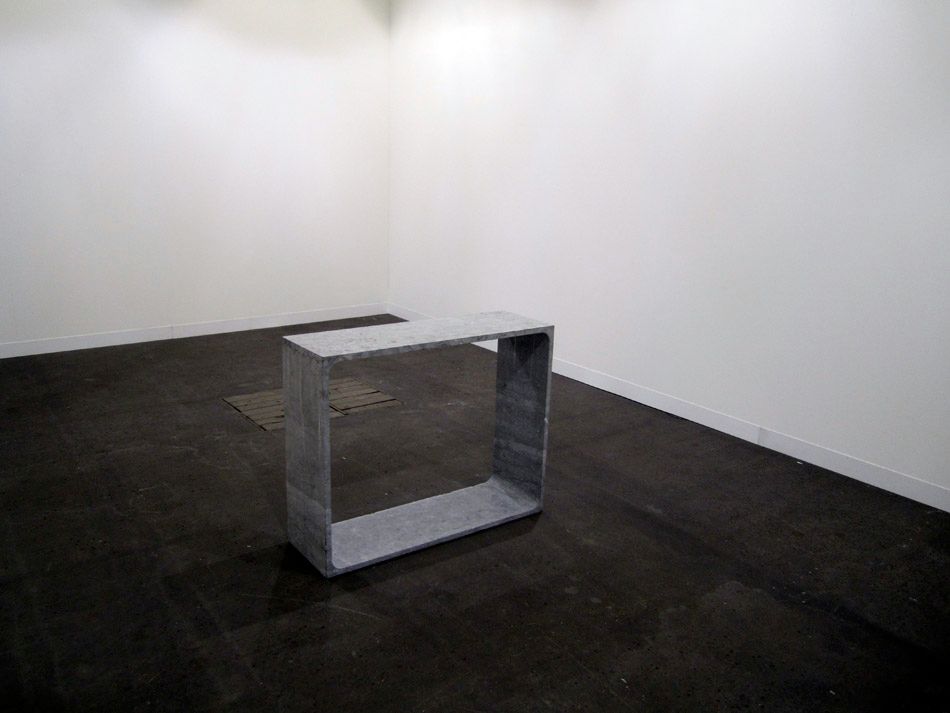 seriously this is your booth?
you work for years to get a booth and this is what you put in it?

i swear to you, the viewing public, that if i ever have a booth somewhere, that it will be the most awesome place you have ever seen, that it will transcend boothness, that it will rock your fucking world
you can hold me to that

i will never prop or lean
you can hold me to that too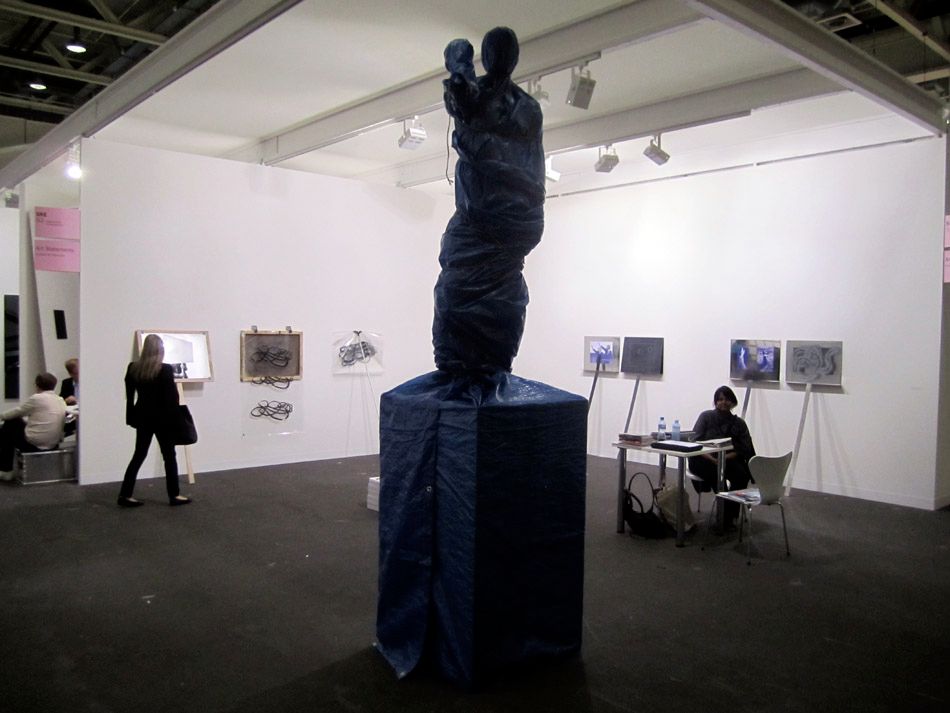 this wrapped statue wasnt terrible
i will not bother to insult it

the cafe
i never quite really like democracy in action

ooh! this was in the lobby of my hotel

big story on evan!

anybody wanna translate?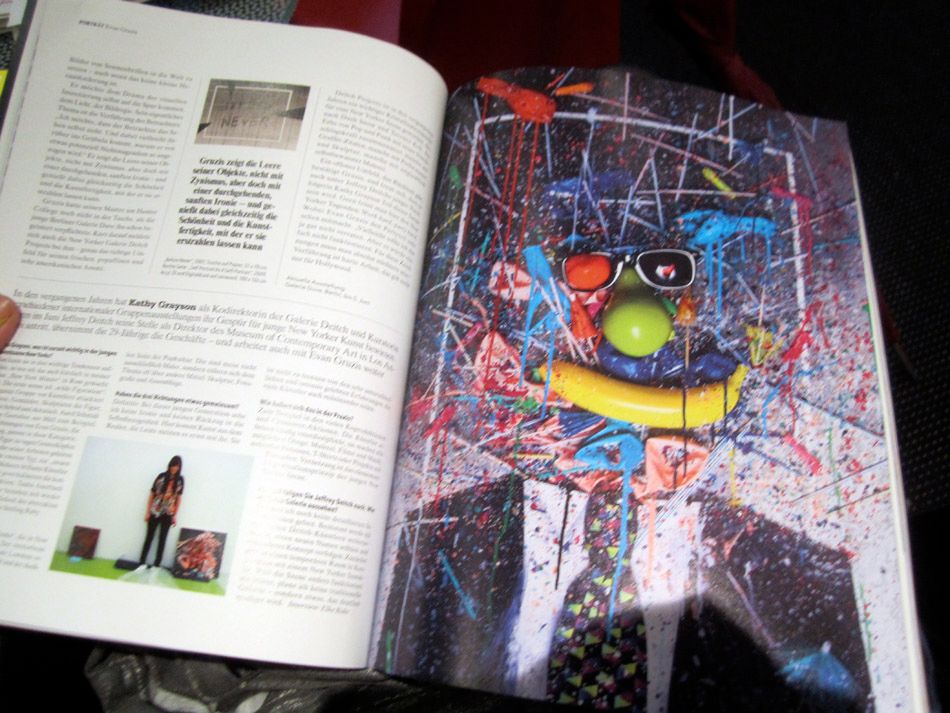 ooh and look its me in the bottom left!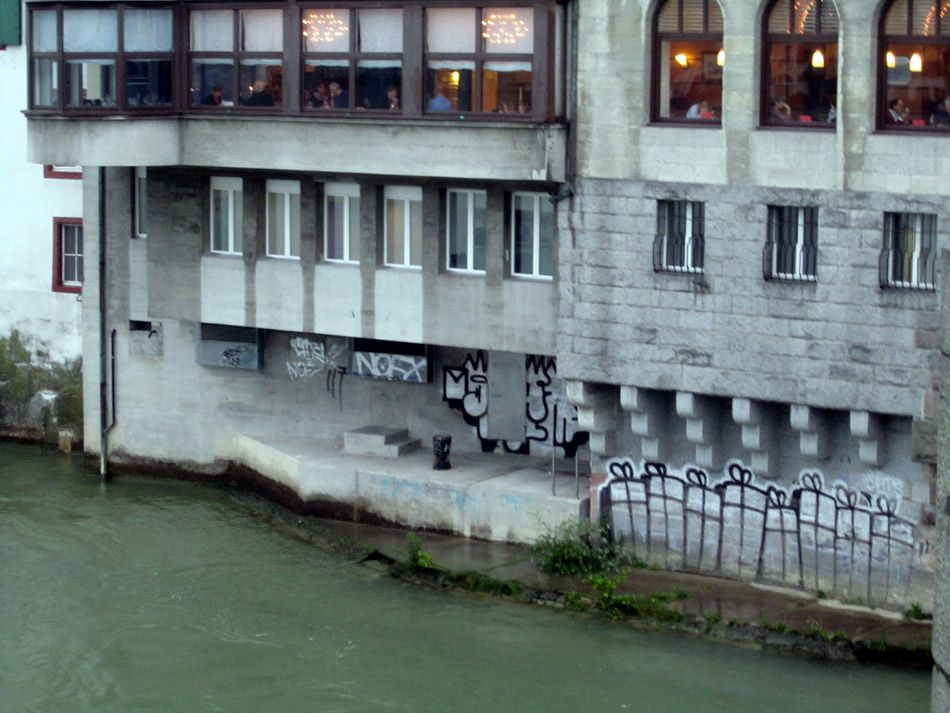 what else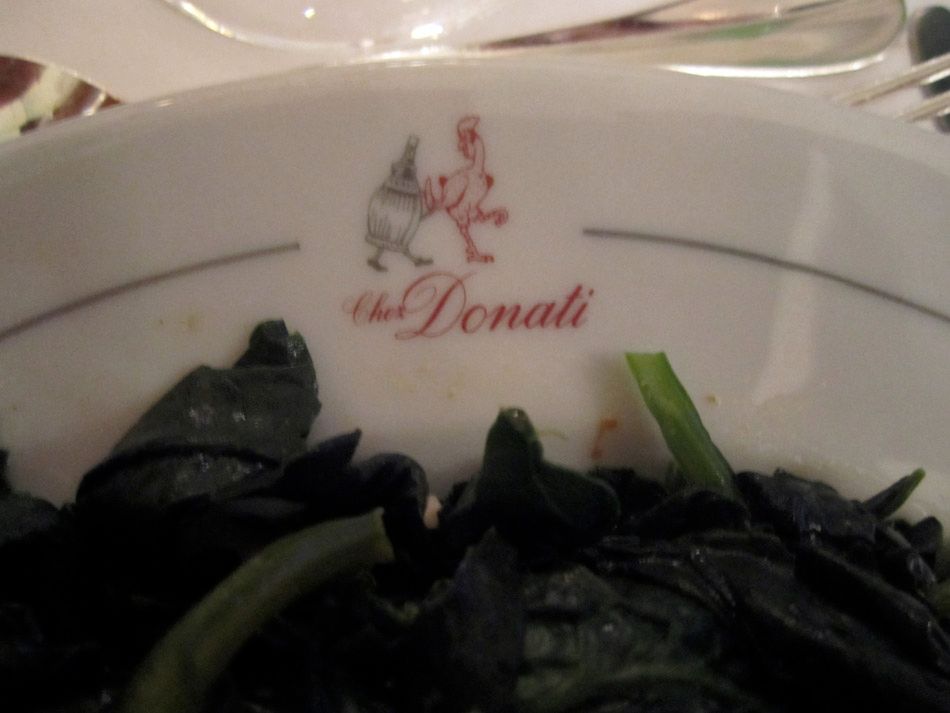 we had fancy dinner with Jeffrey at Chez Donati
suzanne and i were examining him to see what he is like to us now that he is really "museum director"
he was the same
he told the collector with us that i never showed up for work, told interesting art historical stories that made up for it, still says WE in reference to me and suzanne and him, it was fine!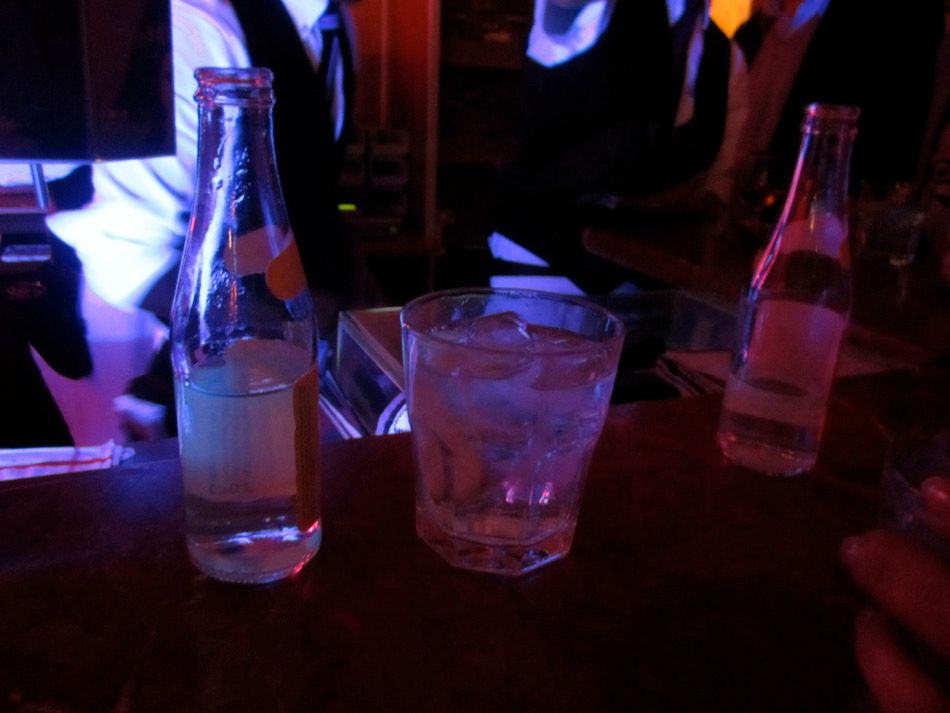 i love it when jeffrey says WE it is the best

i dragged suzanne to the Kunsthalle Bar after so she could see the main meatmarket of the fair

i have done so many bad things over the years in the Kunsthalle Bar

NOFX is the crew patrick woudl hang out withe the years he came to basel
they are awesome! i wish i had their contacts still

i saw one of them in new york in march outside Santos but was shittttfaced and making out with someone and it is all a blur, i should have given him a card or something, i probably really grossed him out tho

this is my favourite sign in Basel

they are full of Fois Gras

we are supposed to eat white asparagus when we go but for some reason i managed to not eat a single sheltered sad one

look! they have an entire section in the newspaper about my new favourite sport!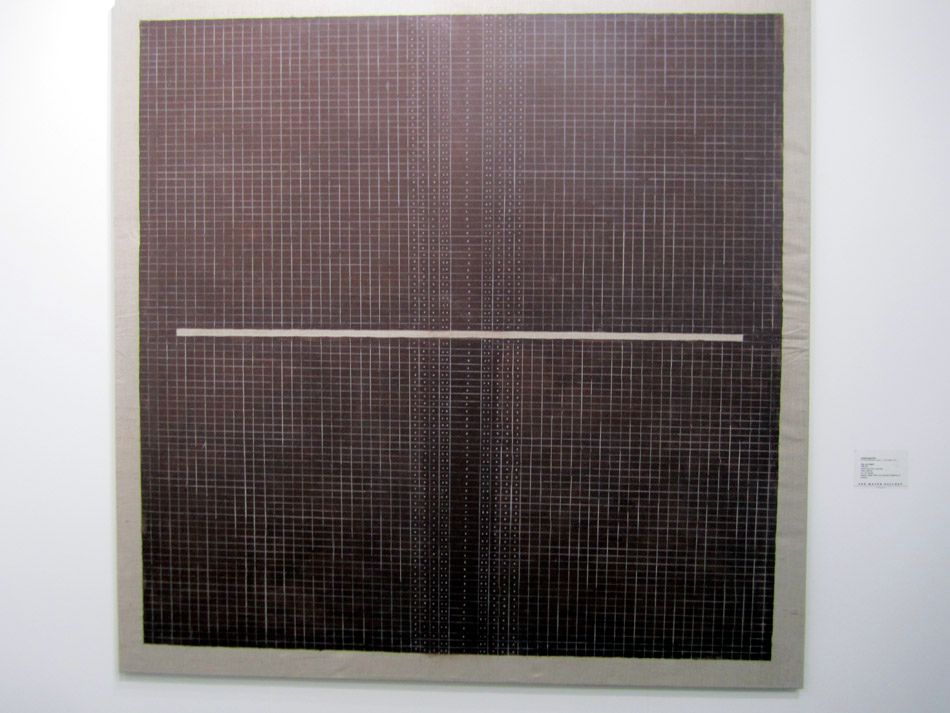 this is maybe next day we took one last gander at the fair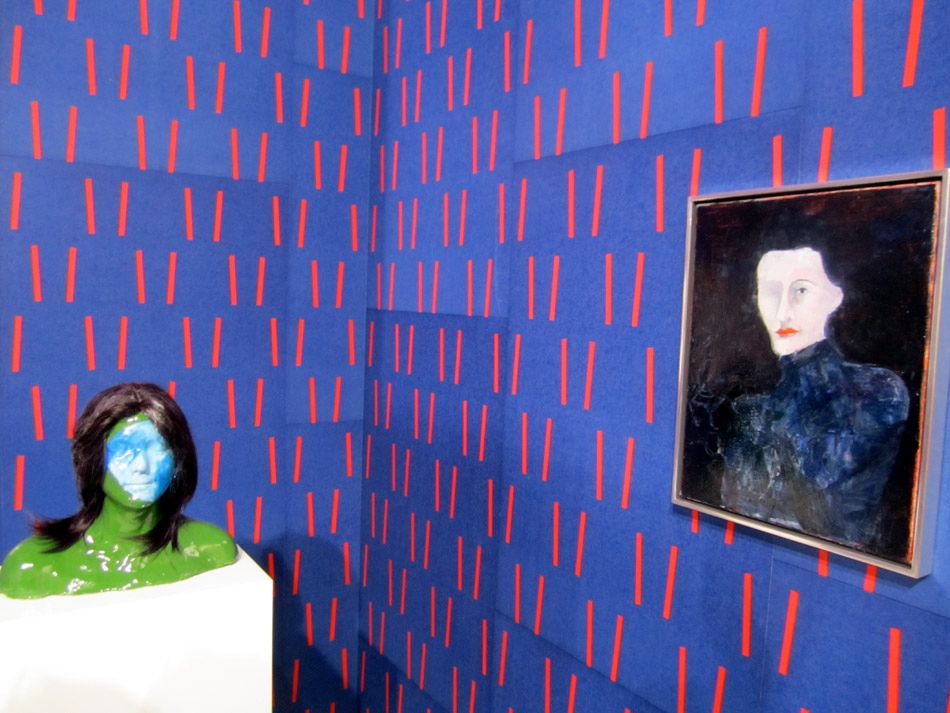 is this… Pawl Althamer?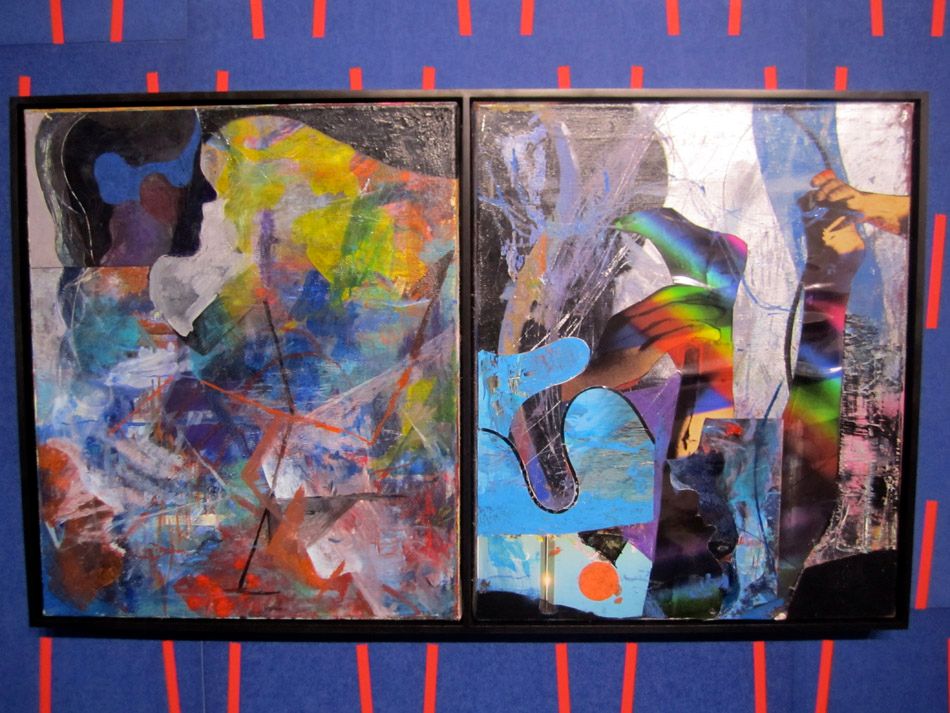 sorta cool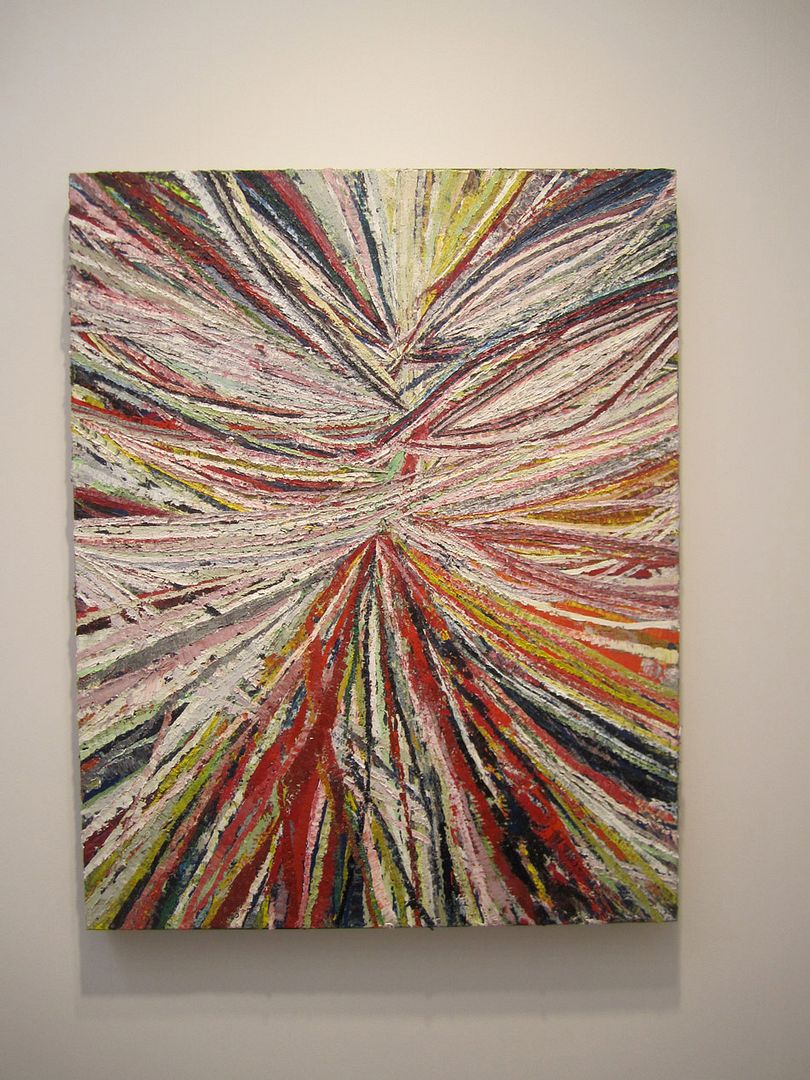 this new mark grotjahn is amazing makes me wanna take back what i said about him being one hit wunderkind

remember when i wrote an essay on Warhol Skulls + Hammer and Sickles?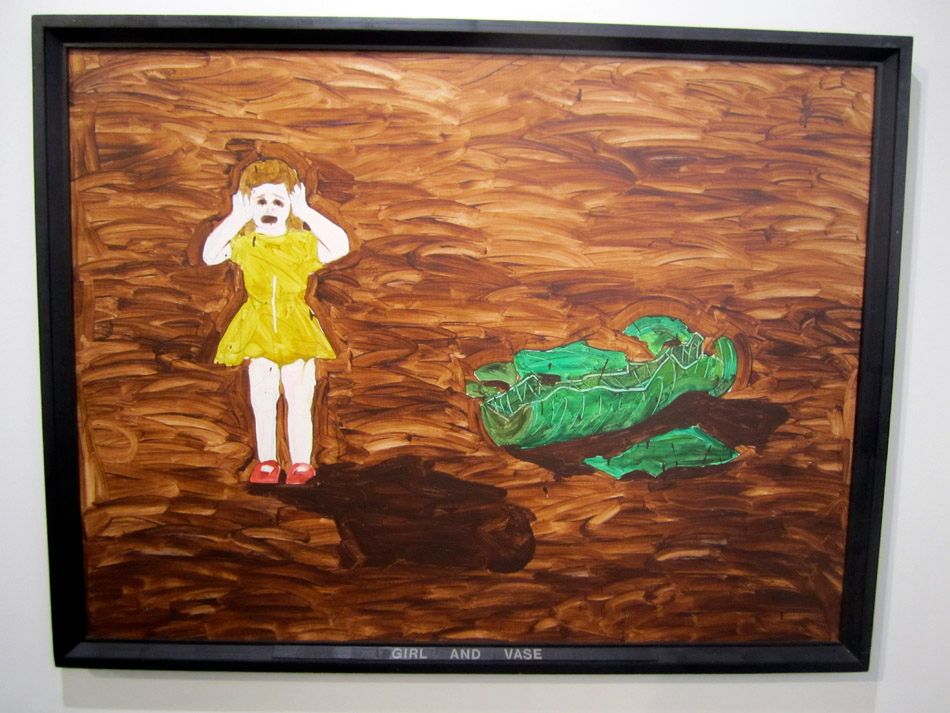 ha ha

pee pee boss
this piece was 18million bucks!

love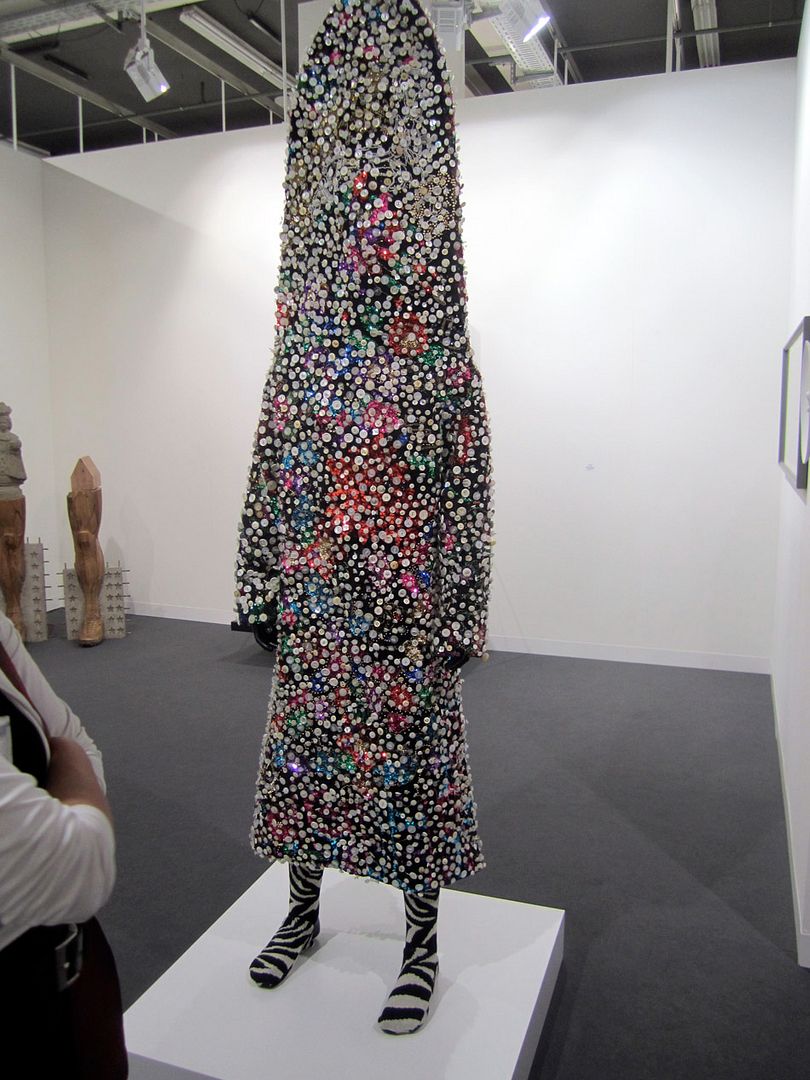 remember when i interviewed nick cave?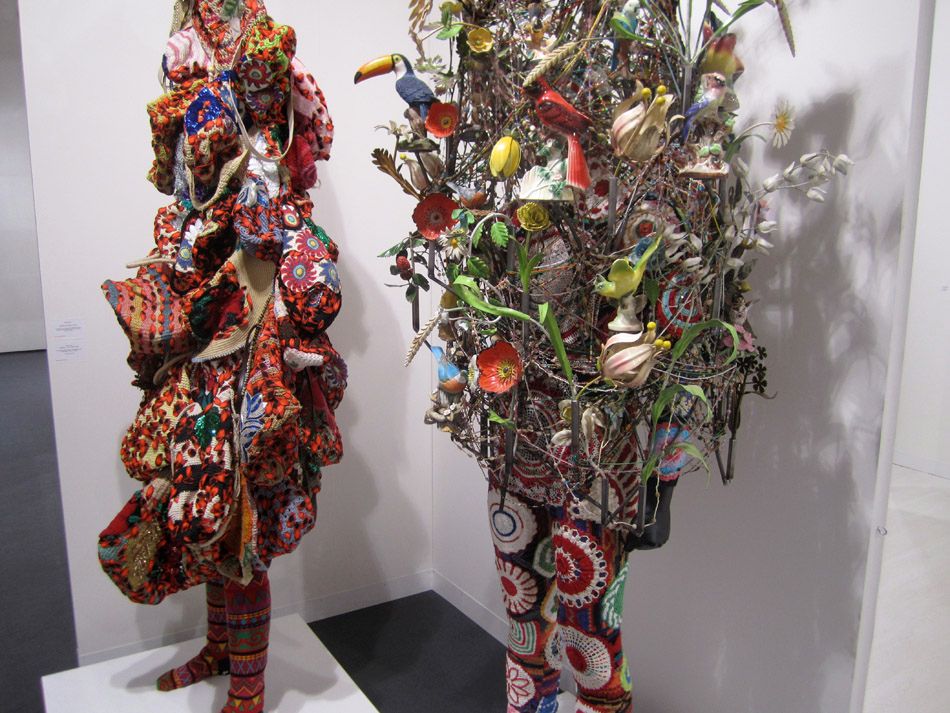 i dont think i have a copy of that i-D do i?

this is for Rosson and her friend Christopher!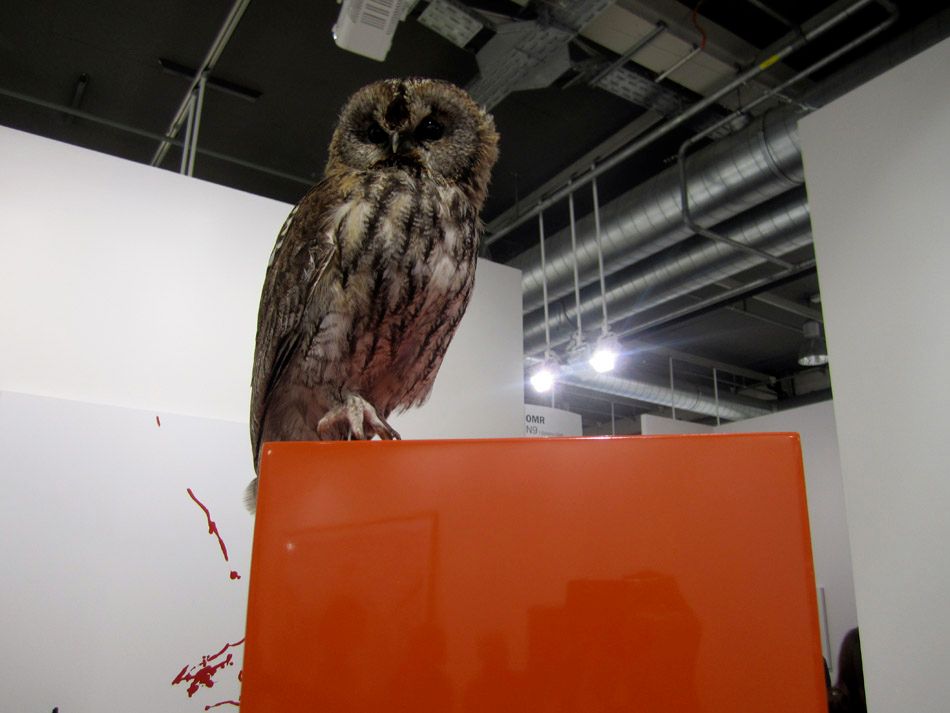 blah ok i am bored and i bet you guys are bored too right?

some other summer i will care more about this

it is my fate not to care about this right now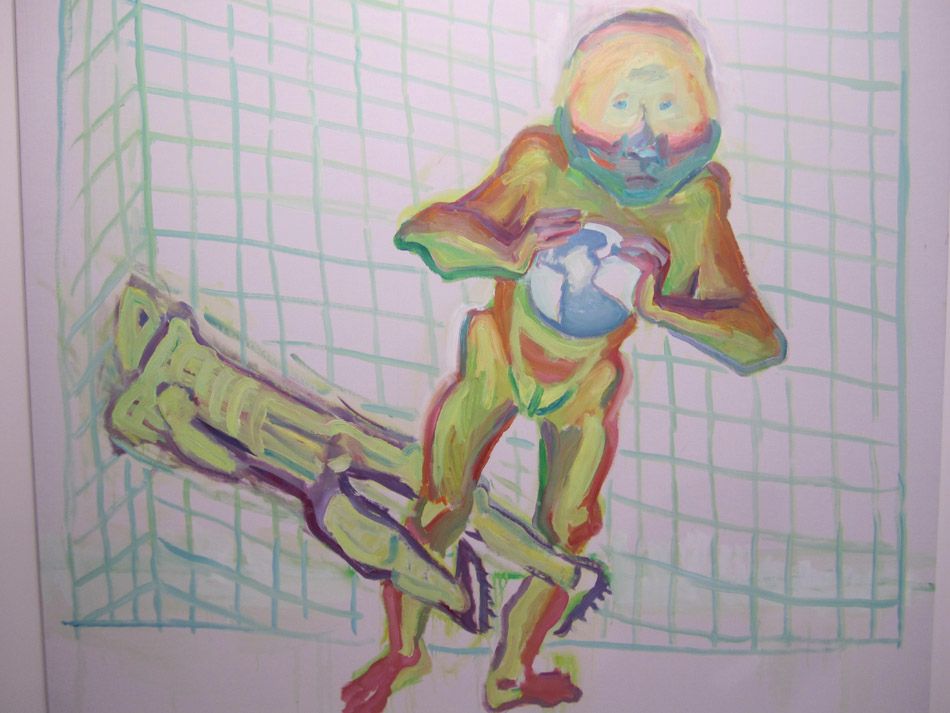 its a sunny saturday 3pm here in new york city and i wanna go make out in a park not post ghey blogs

i have more photos to post tho and what do i do? there are those sitting around their computers super bored hoping the photos are forever so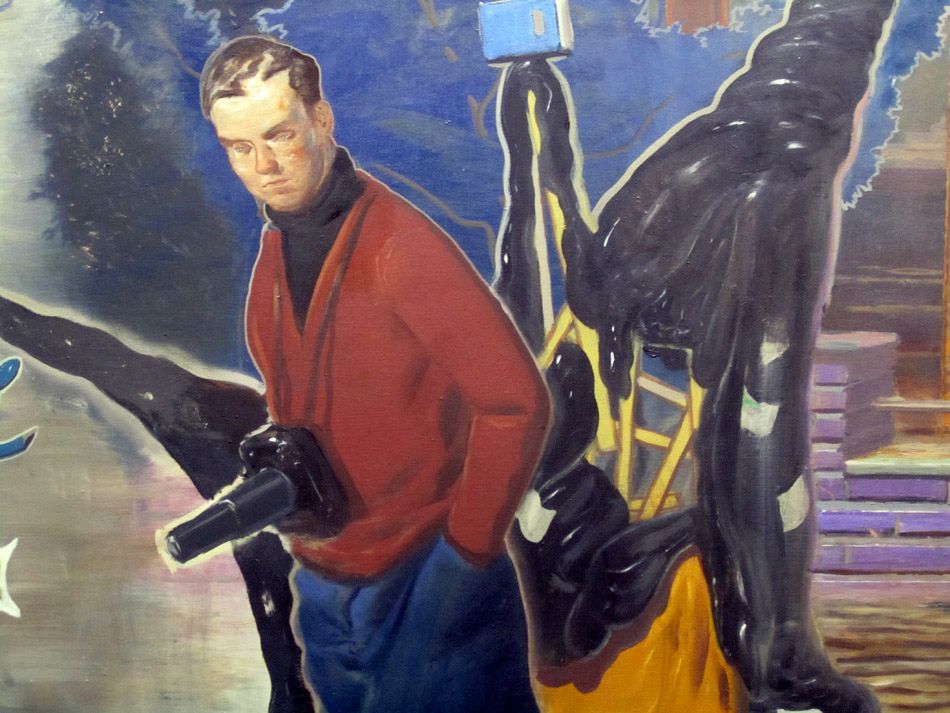 check out this hot proboscis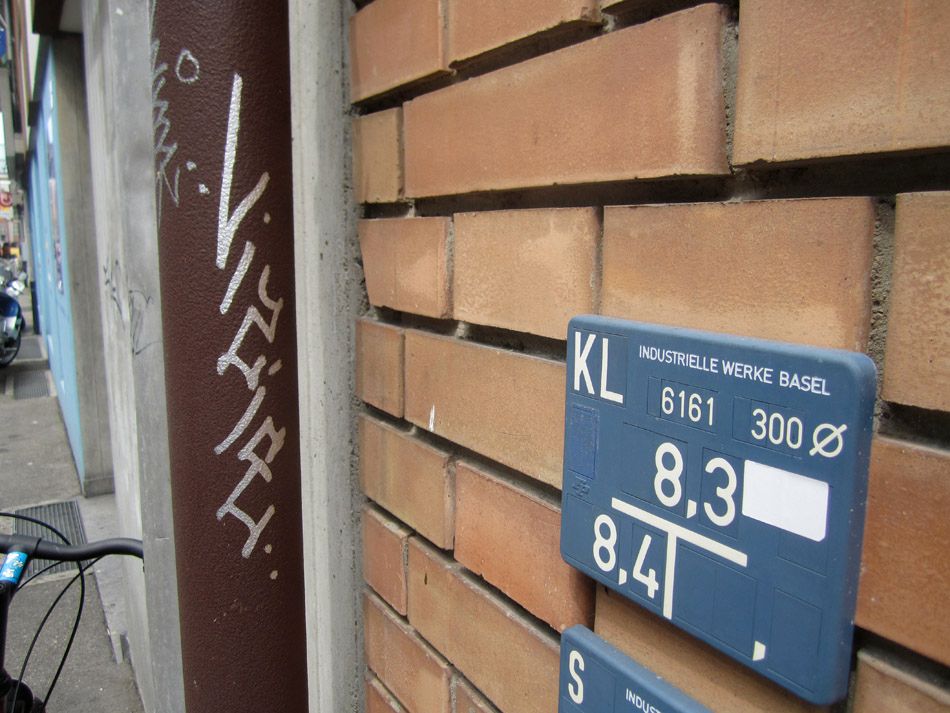 aw!
saw this sad thingie on the way to design fair
(i am allowed to call this sad thingie right? or should i pretend it is not?)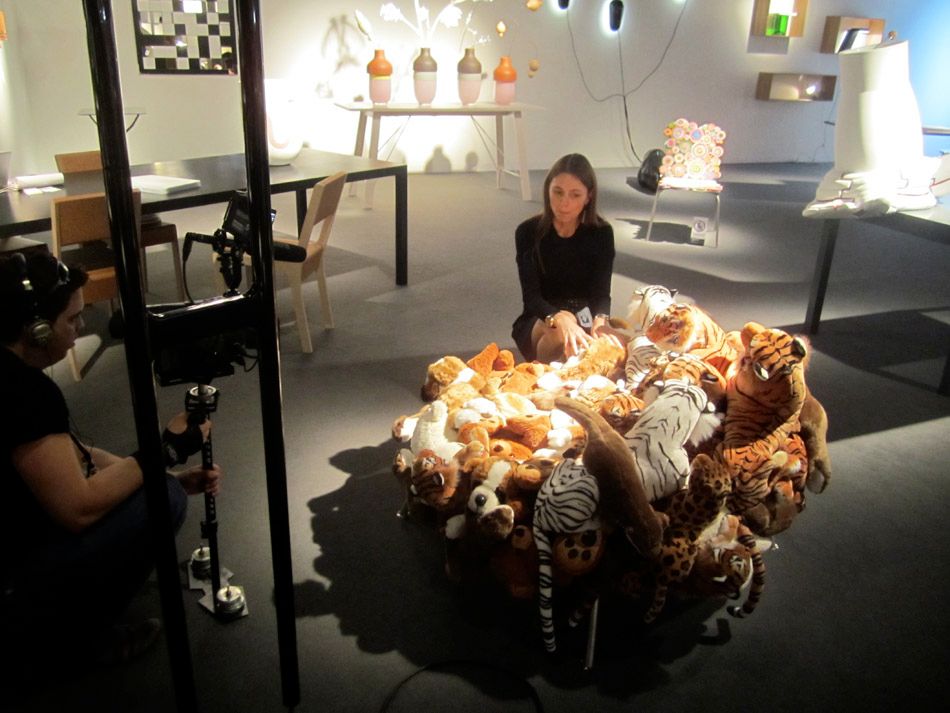 the design fair was funny i wish rafael had been there to guide us

we don't know a hawk from a handsaw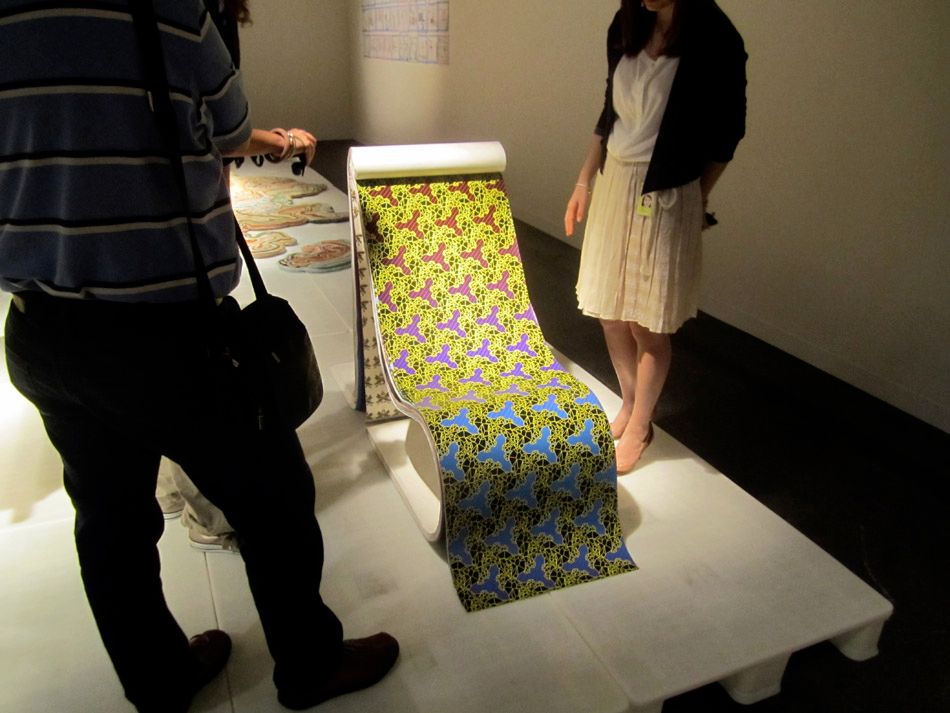 or a chair from a… notebook pad

this was pretty cool actually

i recognize this tho!
i love richard woods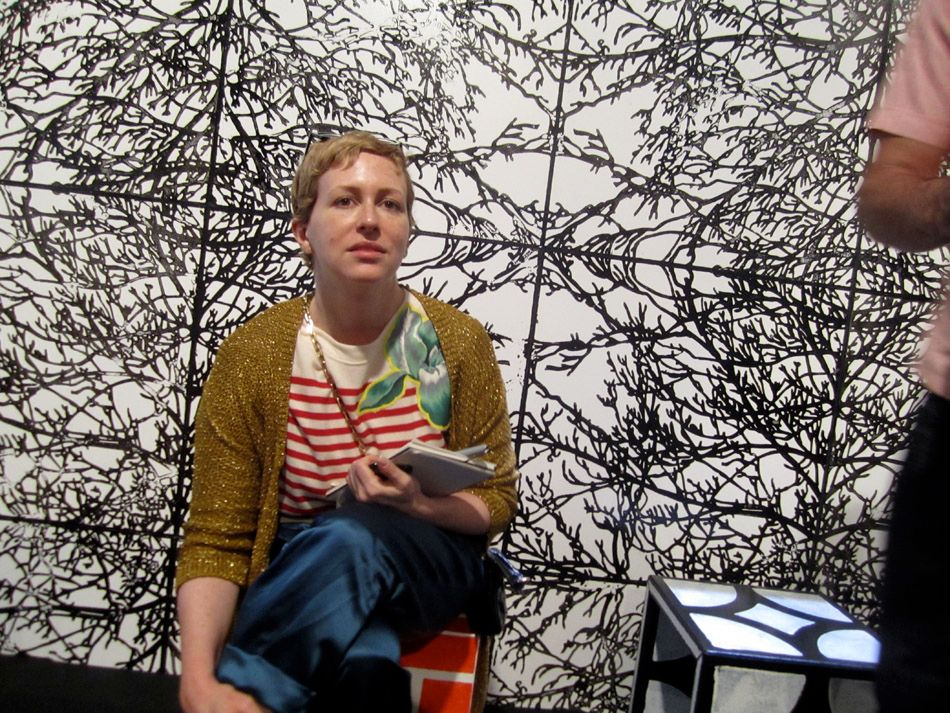 we sat here for a while and took it in and talked to Perry who suzanne said used to be a big model!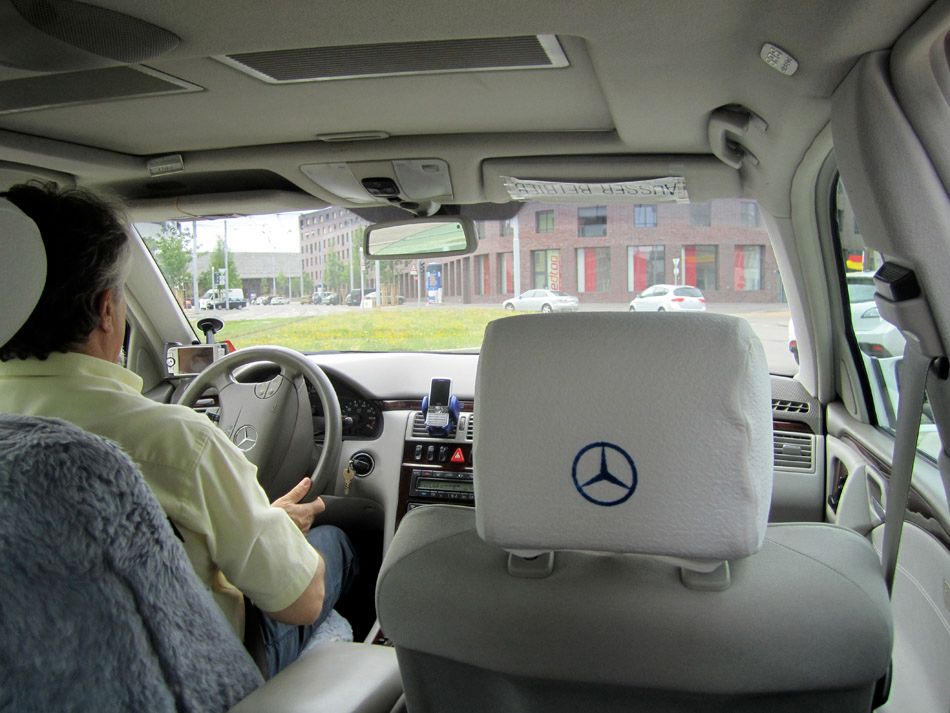 then we took a cab (most cabs are mercedes in super rich people land) to the Schaulager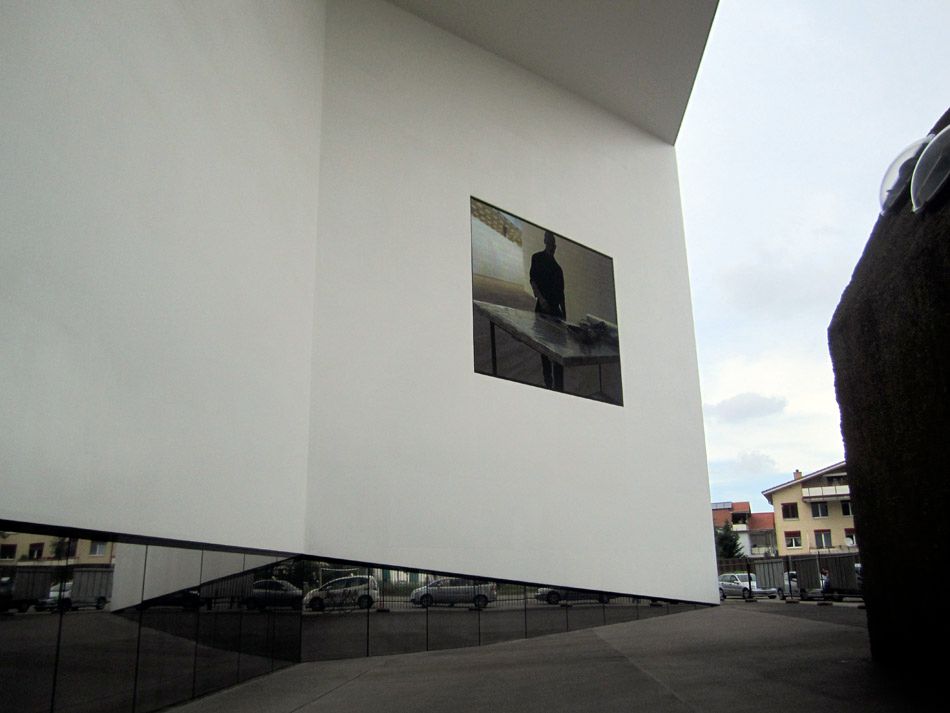 everything about the Schaulager is fun including just saying its name over and over
the matthew barney show they had was totally a bummer and so super serious and lame
suzanne and i giggled the whole way through it

i have almost made "Schaulager" an echolalia but not quite

something about their graphic design is too austere for me
something about how i didnt get to sneak even one photo and they made me lock my (not oversized) purse in a 2CHF locker is too austere for me

then we went to the maybe-should-be-a-bit-more-serious VOLTA fair

where as LISTE was junk and lean, VOLTA was corny and embarrassing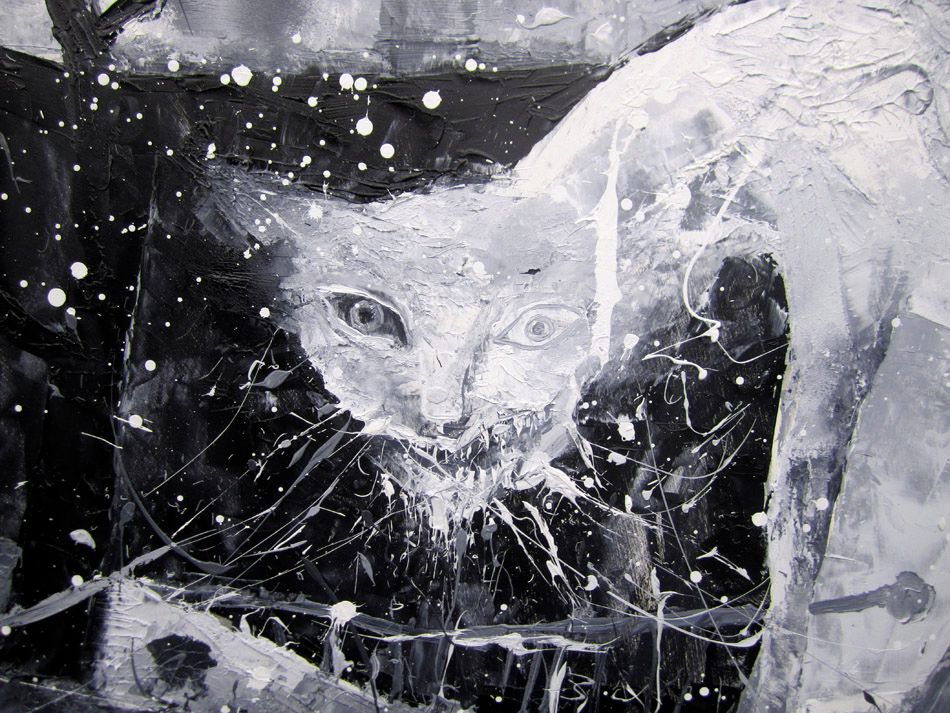 bad kitty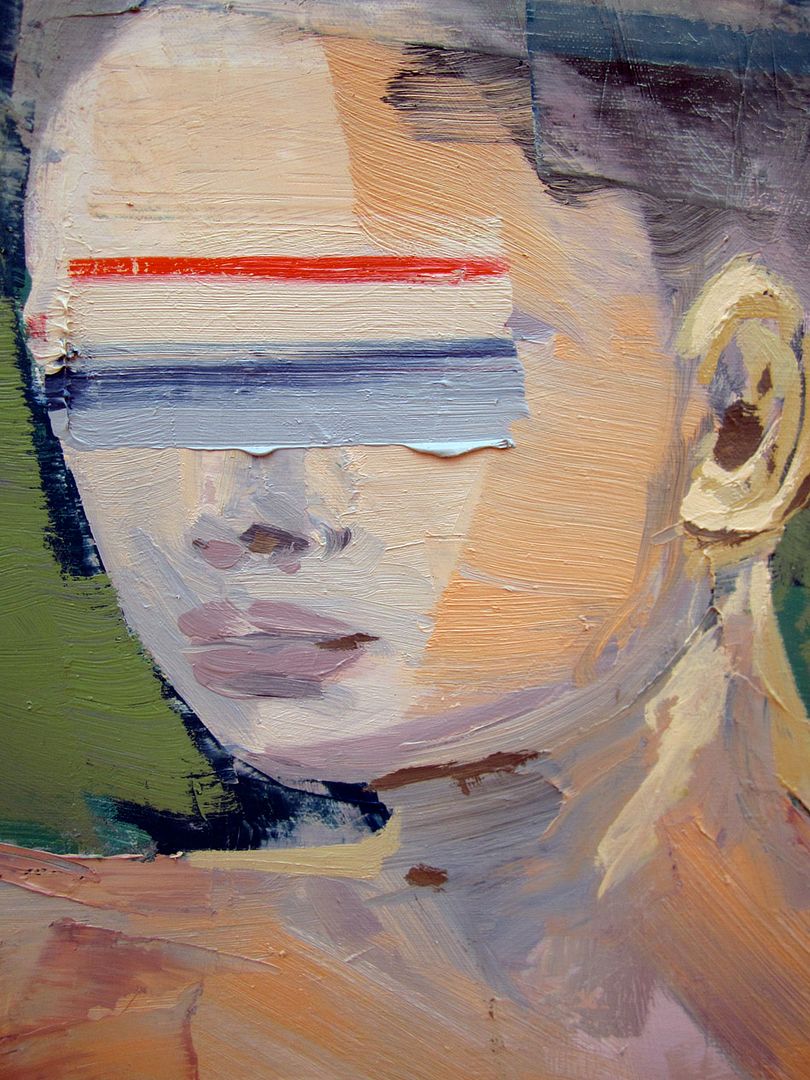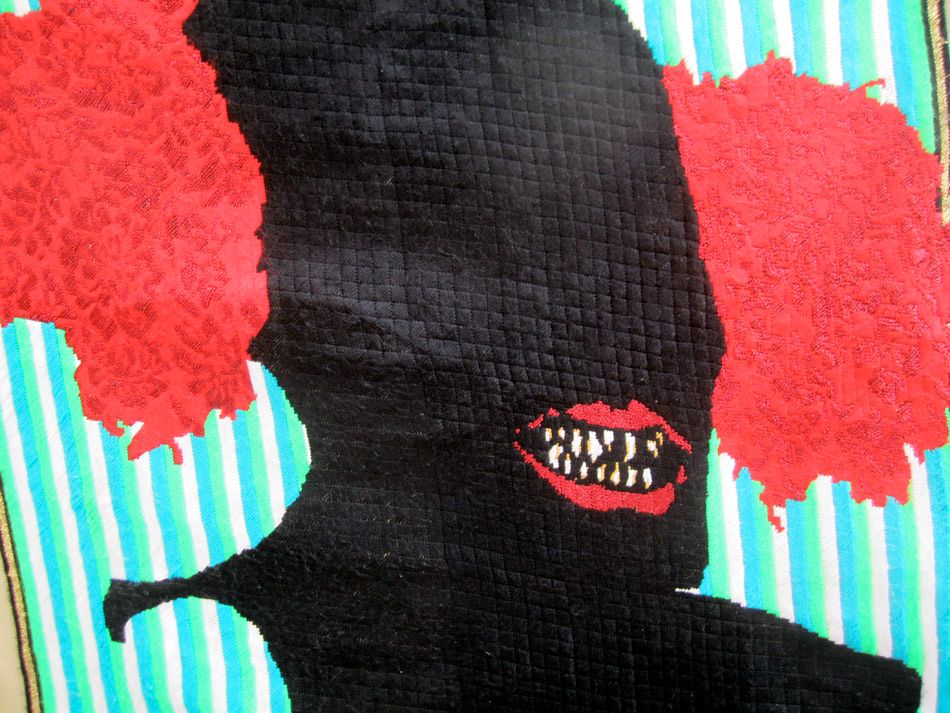 this is me giving you the highlights, remember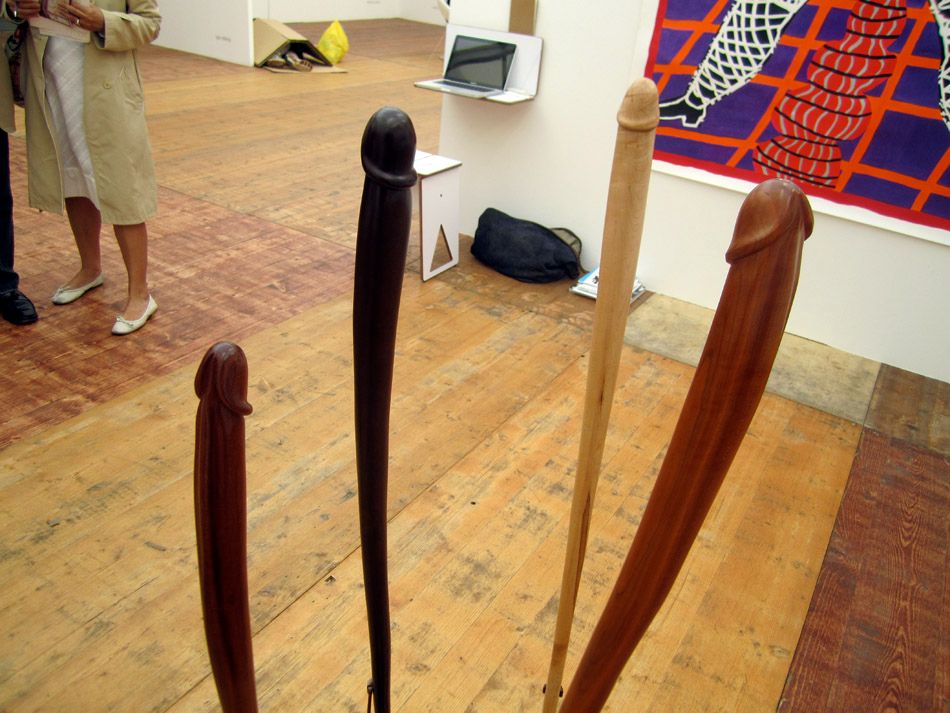 cock walk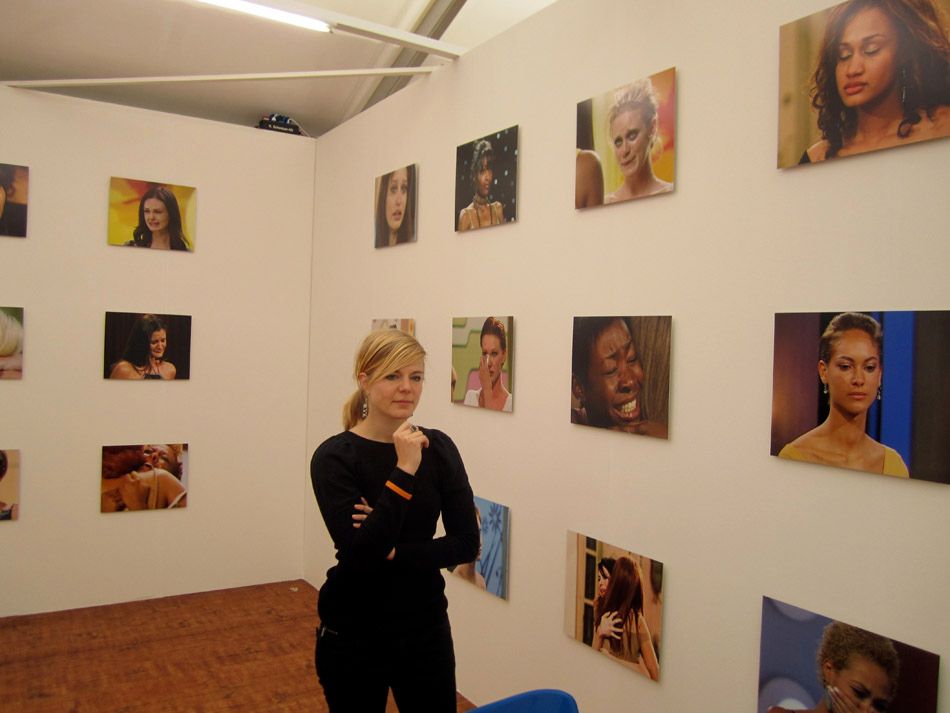 whats this guys name again

you know i cant help but look at things like this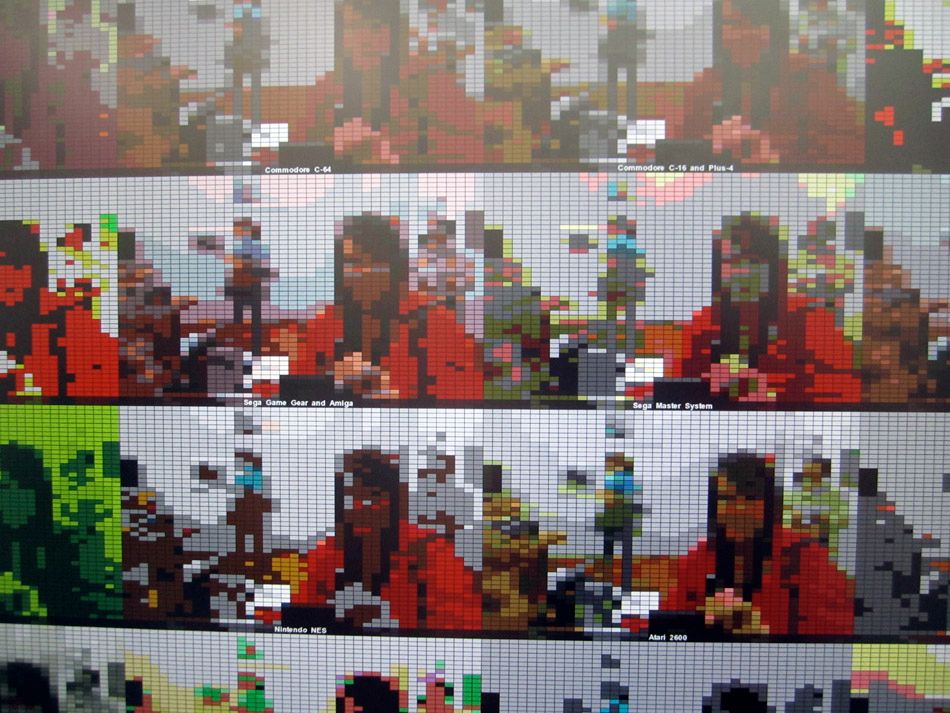 its not my fault its like my hardwiring or something!!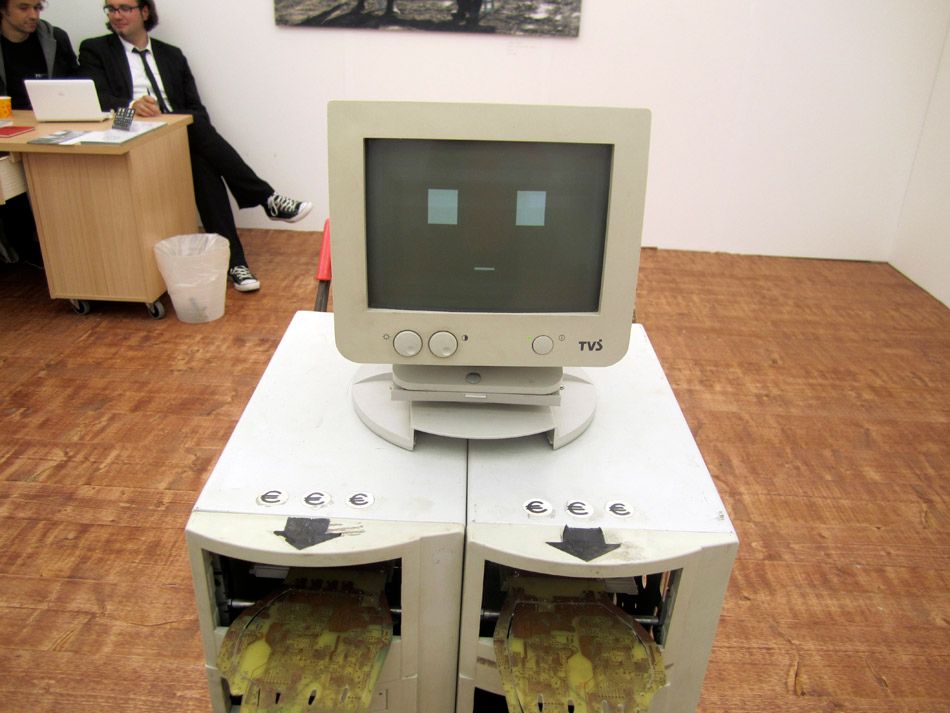 this guy asked us for change for the homeless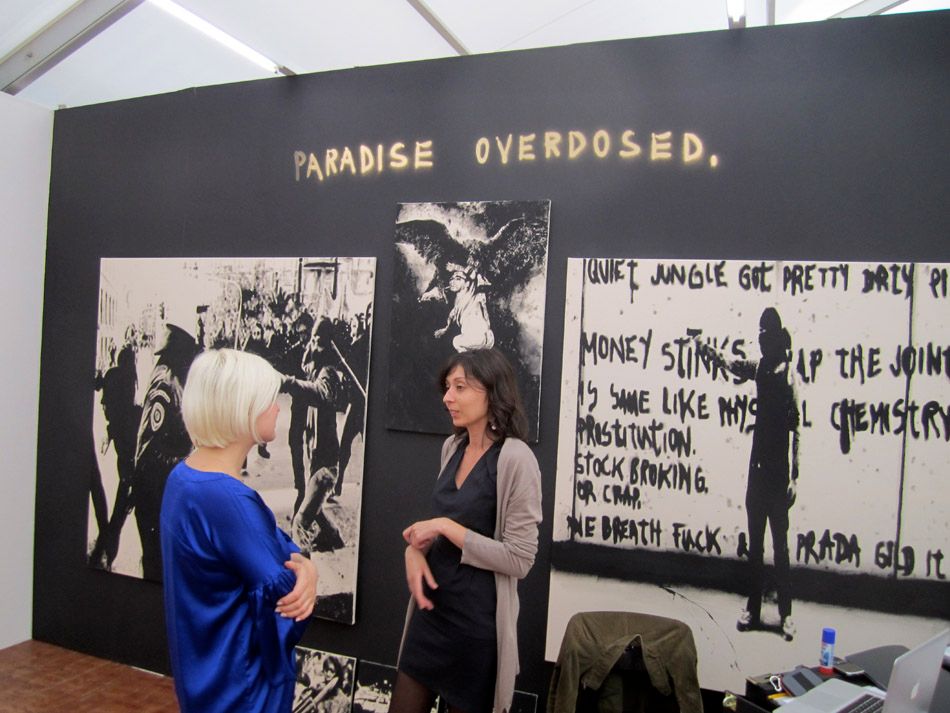 sigh!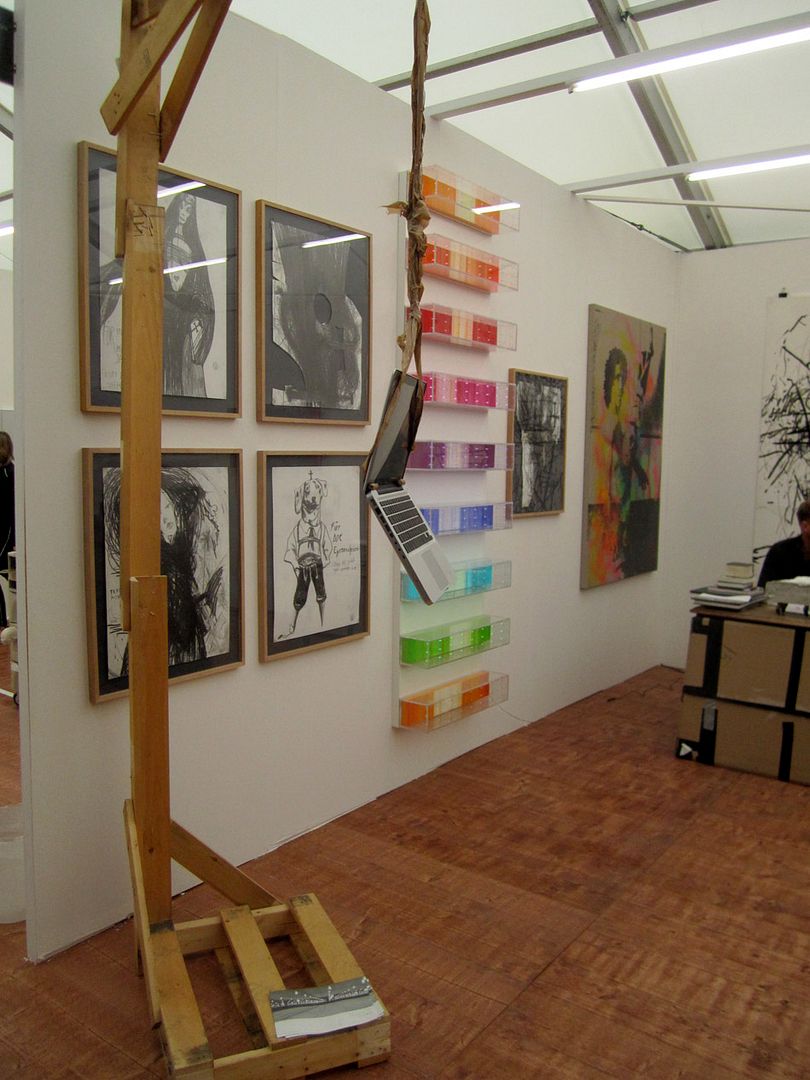 this is a computer hanging from a noose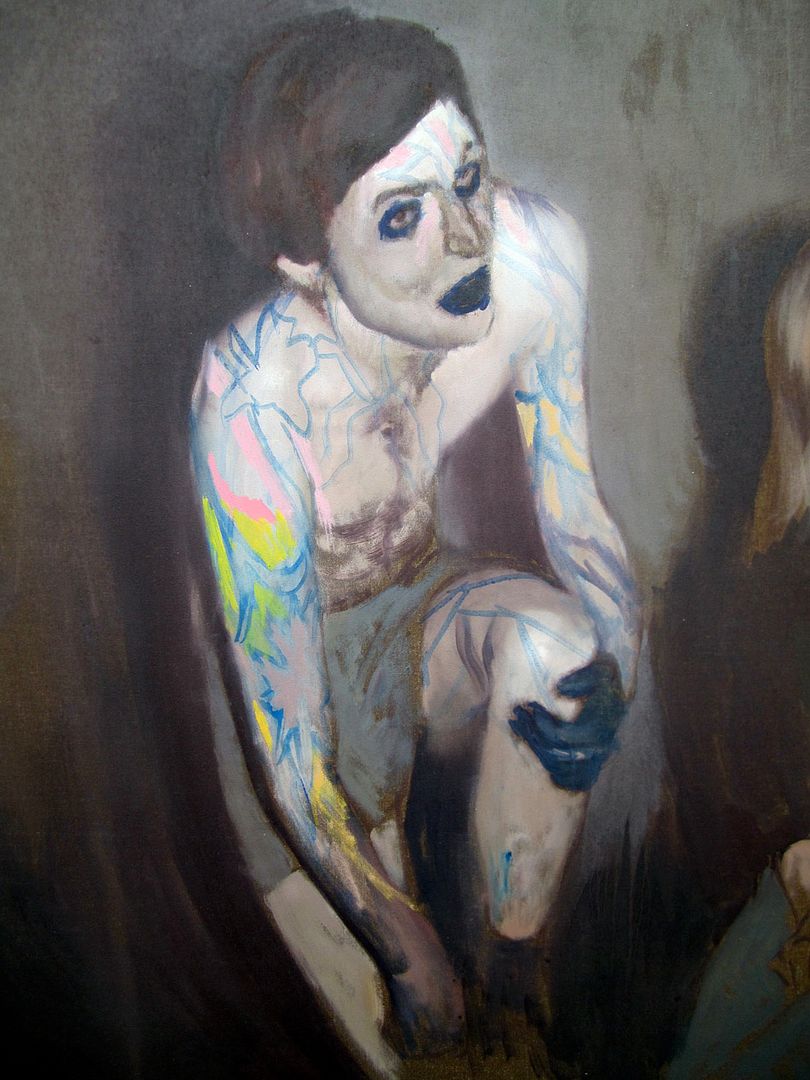 grosser in person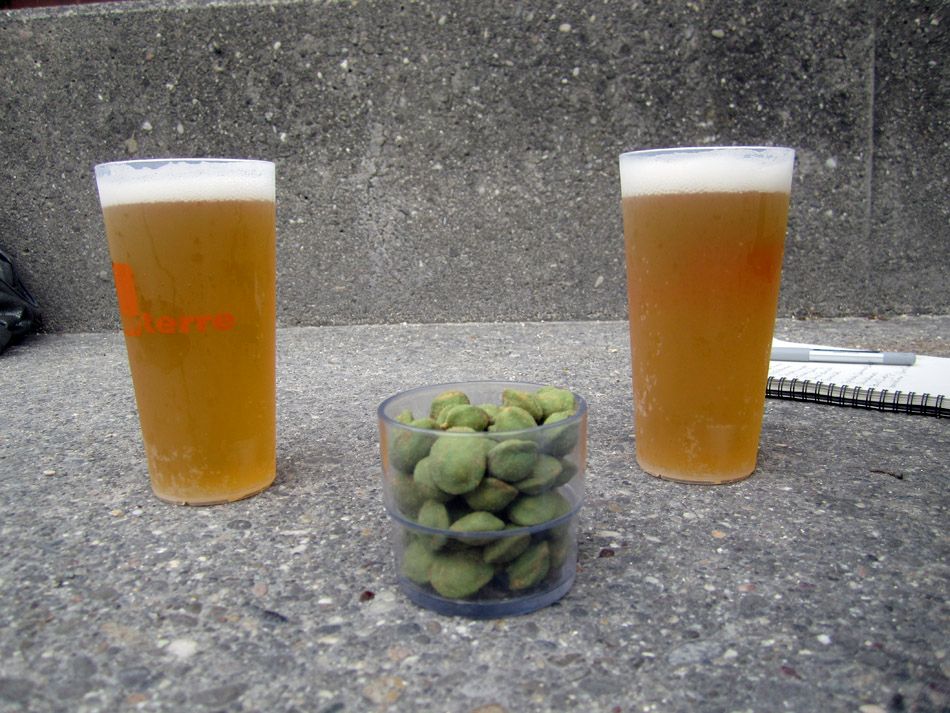 mercifully we decided to leave and get drunk and plan shows about glory holes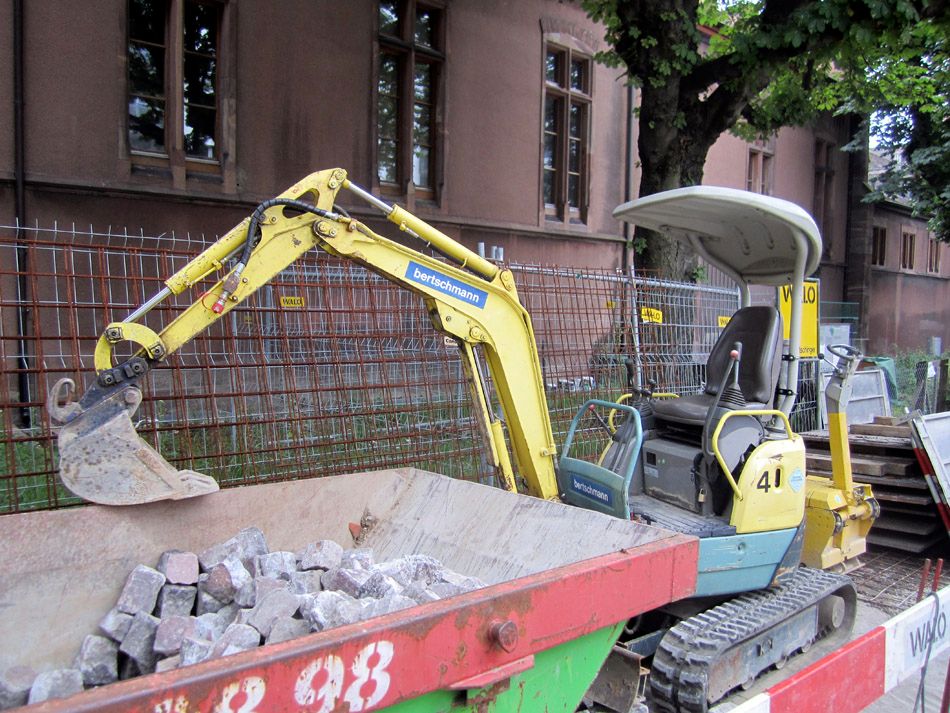 i walked around a long time to find the one liquor store in Basel

it was past the boot house

we watched the boots for a while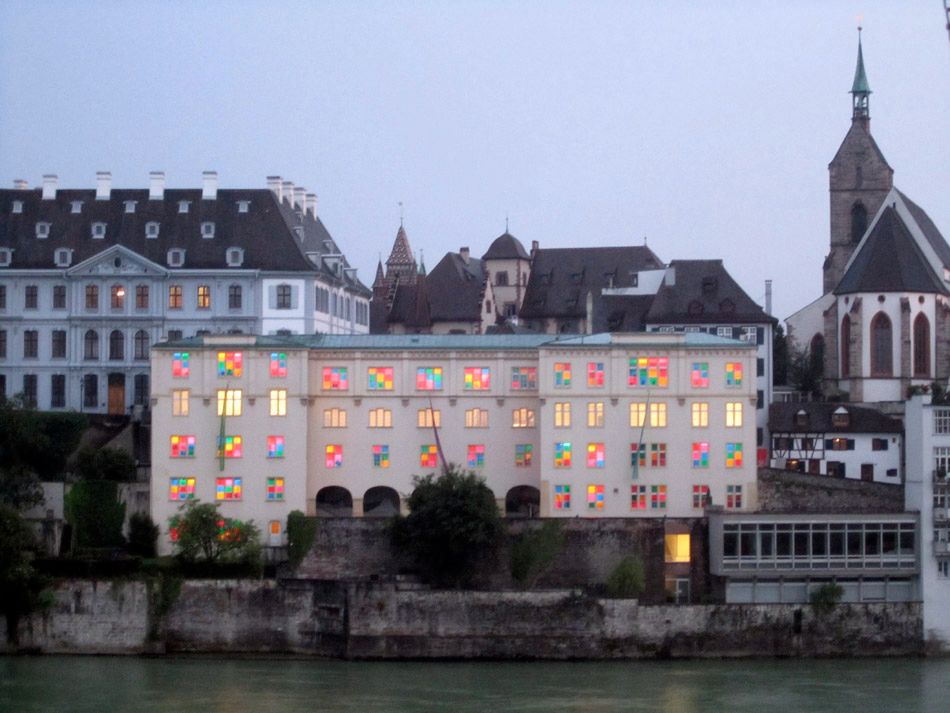 we watched the sunset on this (art project?)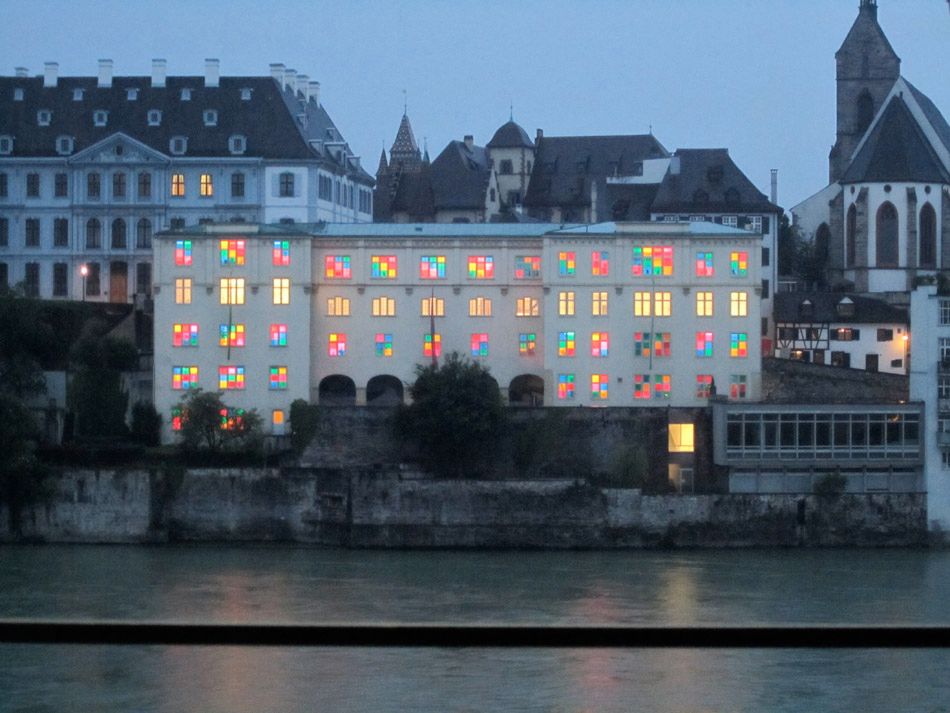 art project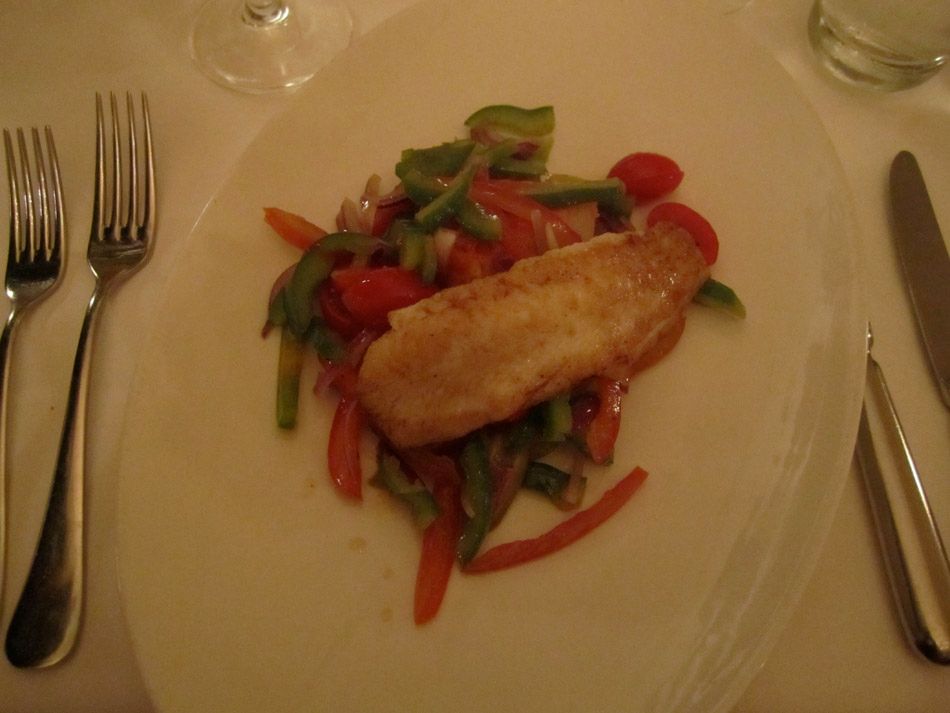 we ordered "art suprise menu" at the Kraft Hotel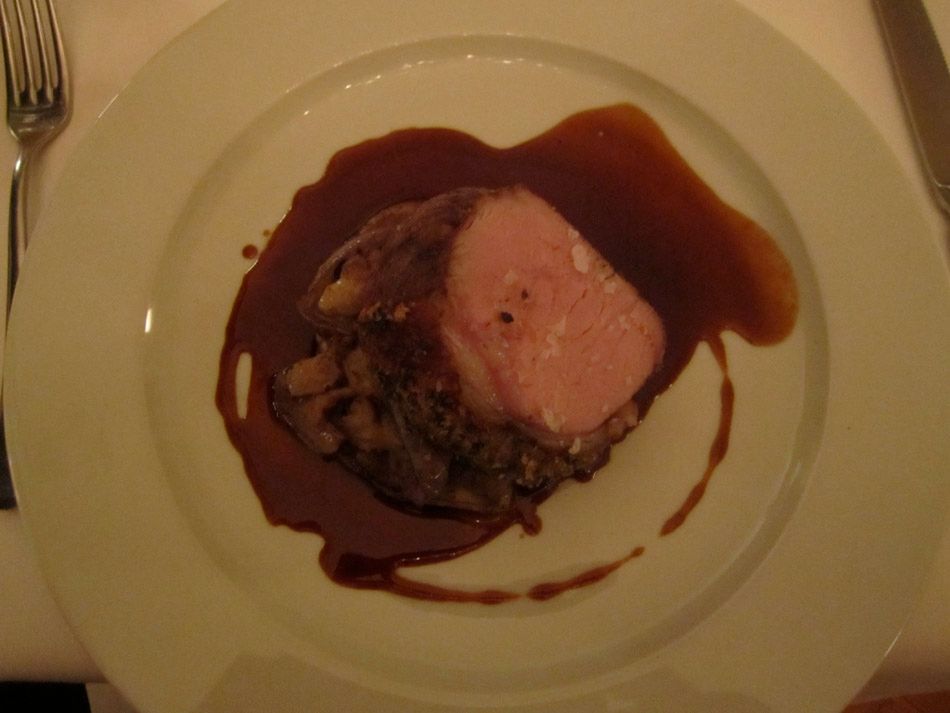 seriously i have never mad more or fancier food that on this past trip

art project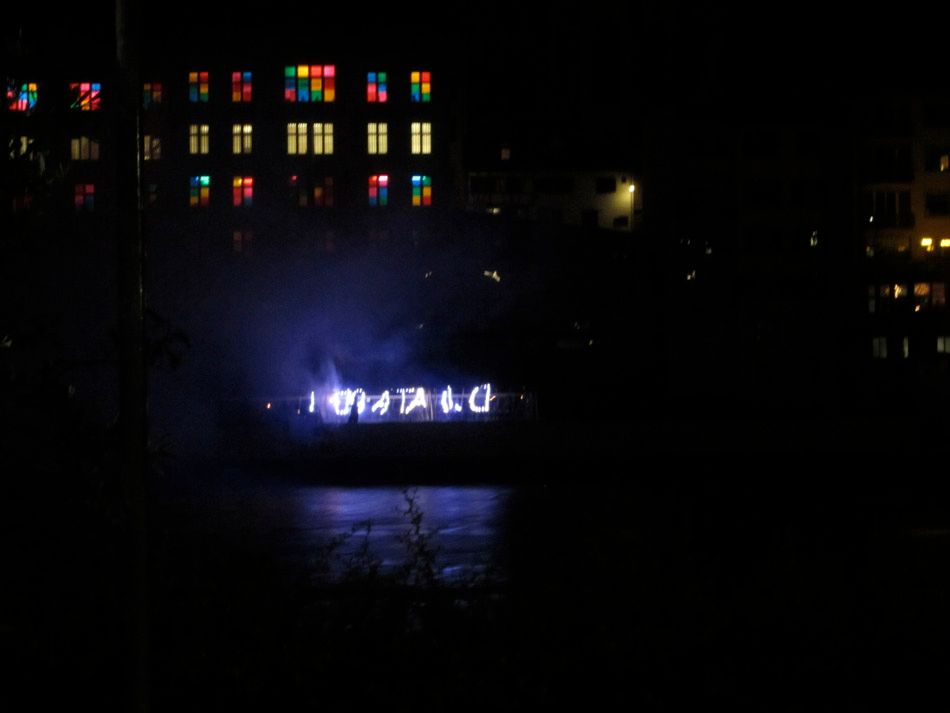 oh shit another art project!
Cerith Wyn Evans
the saddest of the sad firework displays
i blame both the rain and the sodden romanticism

art surprise desert

bed surprise chocolate

early morning time to go

i dont wanna go
it was only sunny for one hour i was there!

so depressing

fine
i will just come back next year and do a circus with suzanne and make Basel awesome for everyone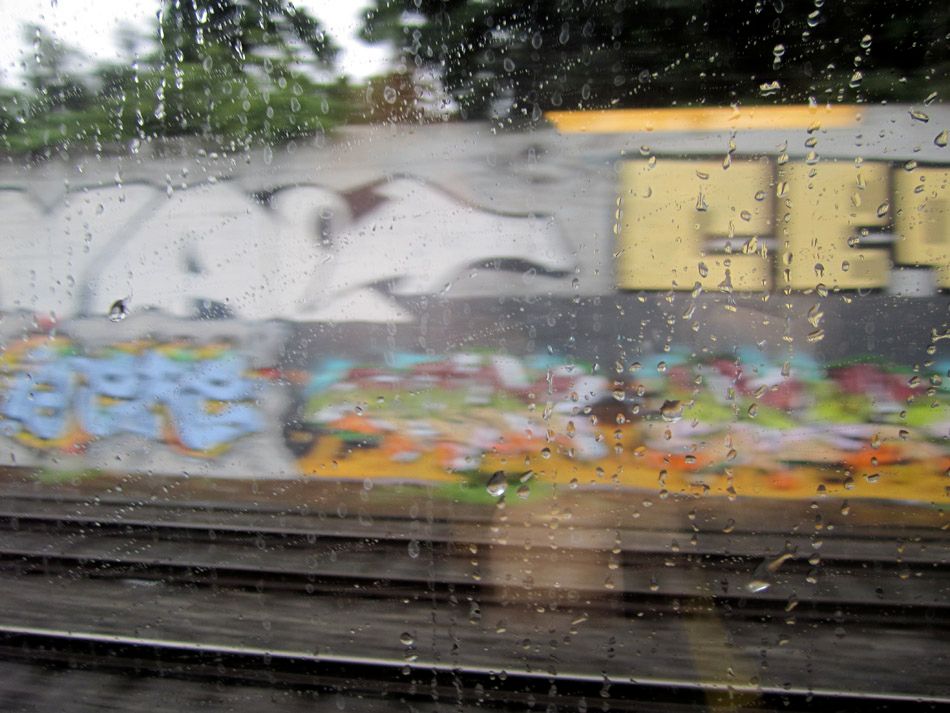 no need to thank me yet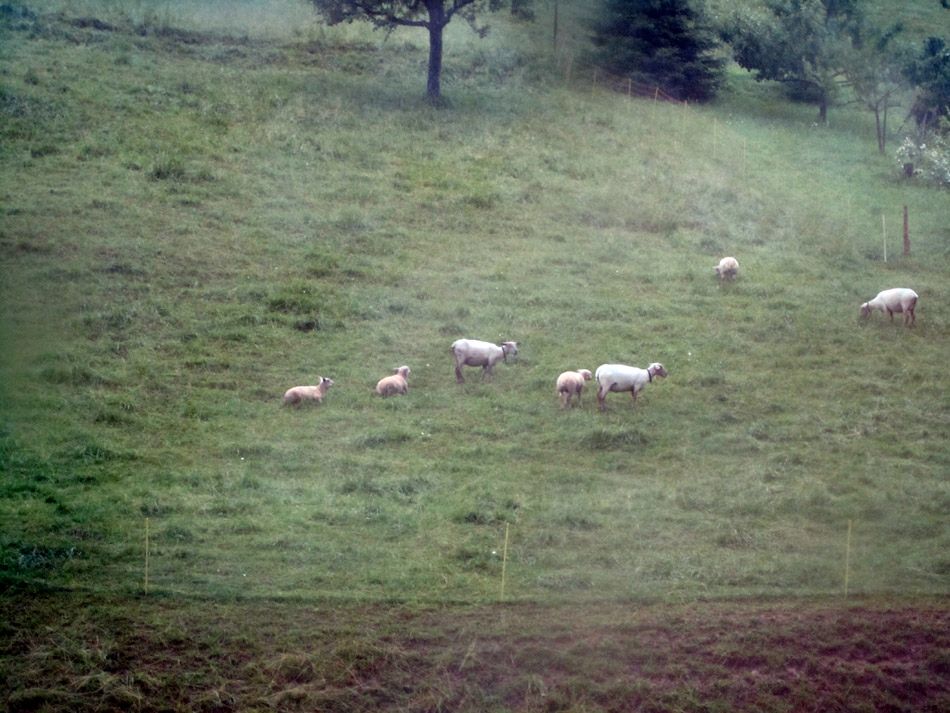 i got the travel itch from my four days there and it made me so sad that i am not doing some grand tour with Athens and Rome and Lisbon and London and Brussels and all the great places i normally get to do and normally with cute Patrick

doesn't he miss that too?
the sad thing is i think he doesn't

i can't imagine missing me when i look this jetlagged and disgusting
which is worse, jetlag heading there or back? there is something about bright sun in your face and hot smelly cab when it is supposed to be 10pm cool eveningtime

whatevs
i'm so happy to be in New York where i can afford things and people are hot and messy and the city is a wild splat
i love leaving but i love coming home even more!