maybe i can homogenize some outfits with this blog of staten island style
as you know suzanne has been ciccerone-ing us around town once a week to show us weird and secret or just plain odd parts of new york and nightlife
"welcome to the dark side"
🙂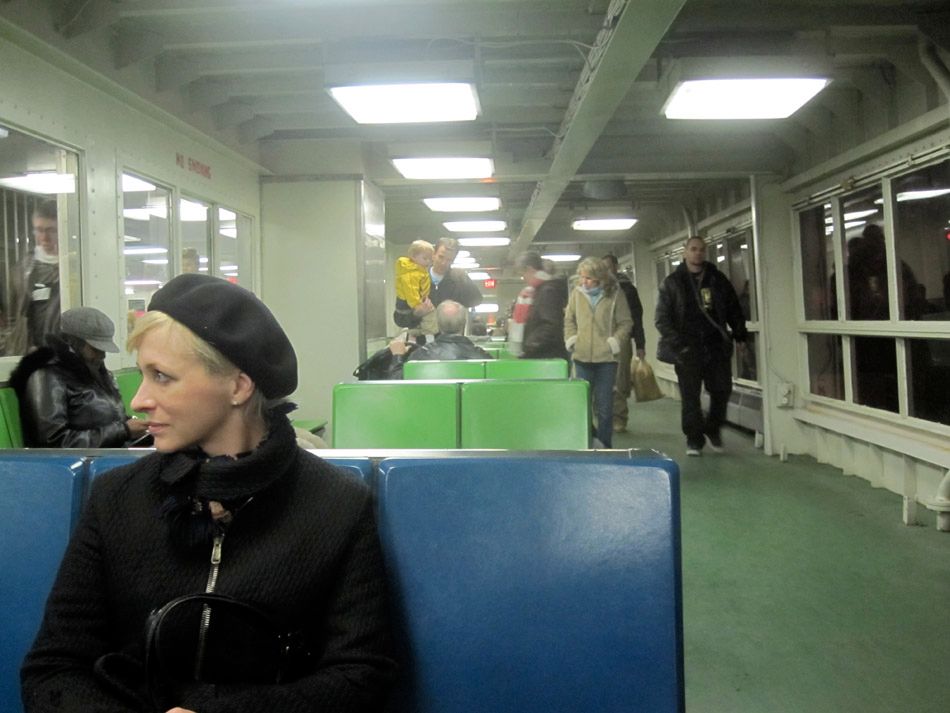 there is no making fun involved, maybe a bit of cultural tourism, but not ill intentioned
i've never been on the staten island ferry
it's one windy bitch!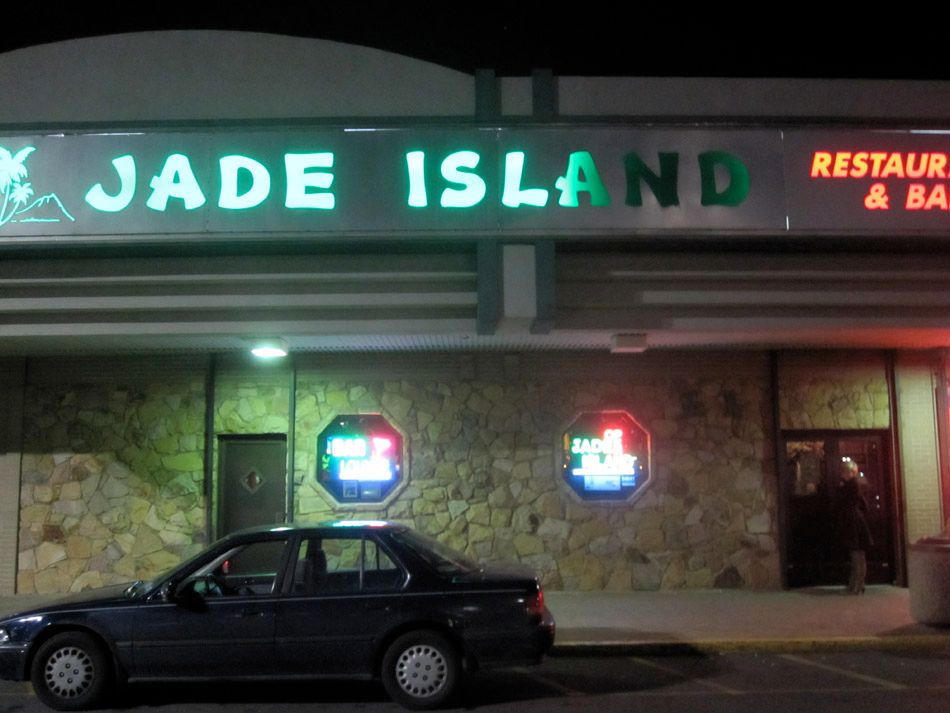 i was reading up on the ferry and it said in 1986 someone killed two people and hacked up a bunch of others on the boat with a machete!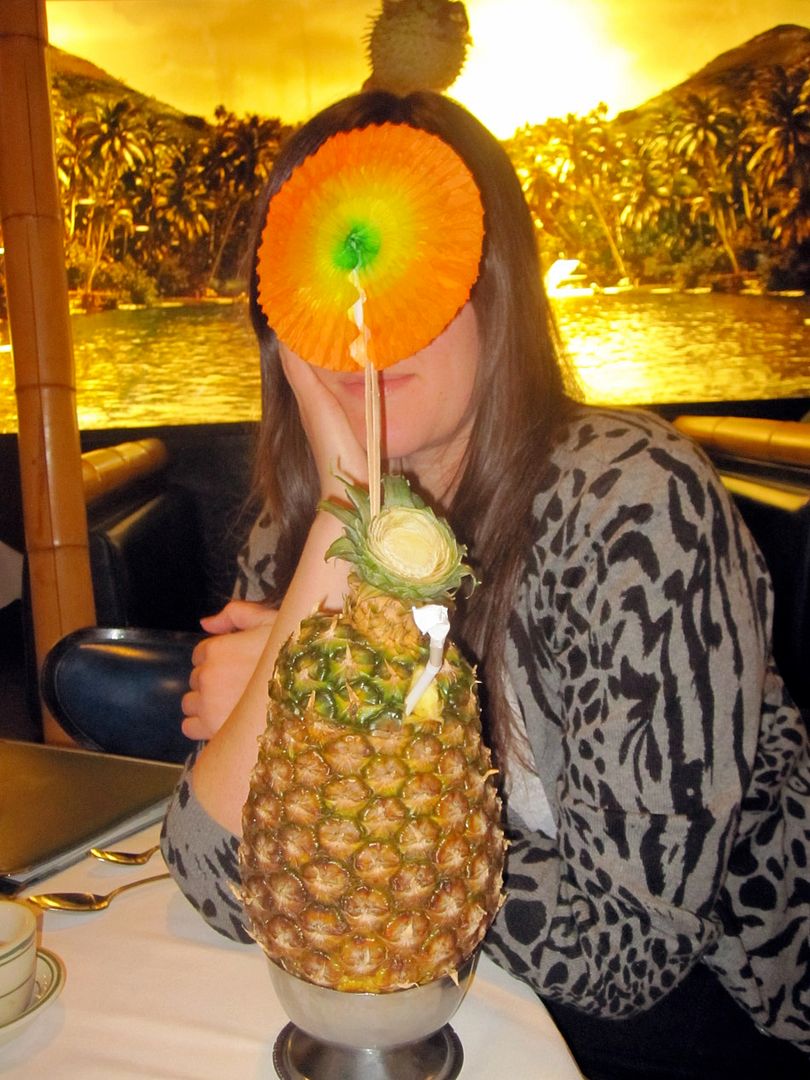 it reminded me of that (hopefully urban legend) story of the man who was decapitated on the chinatown bus
which i will not retell here because the image of it still haunts my subconscious
this is a very beautiful picture to me
no tall man is an island
was this place called "illusions"? i forget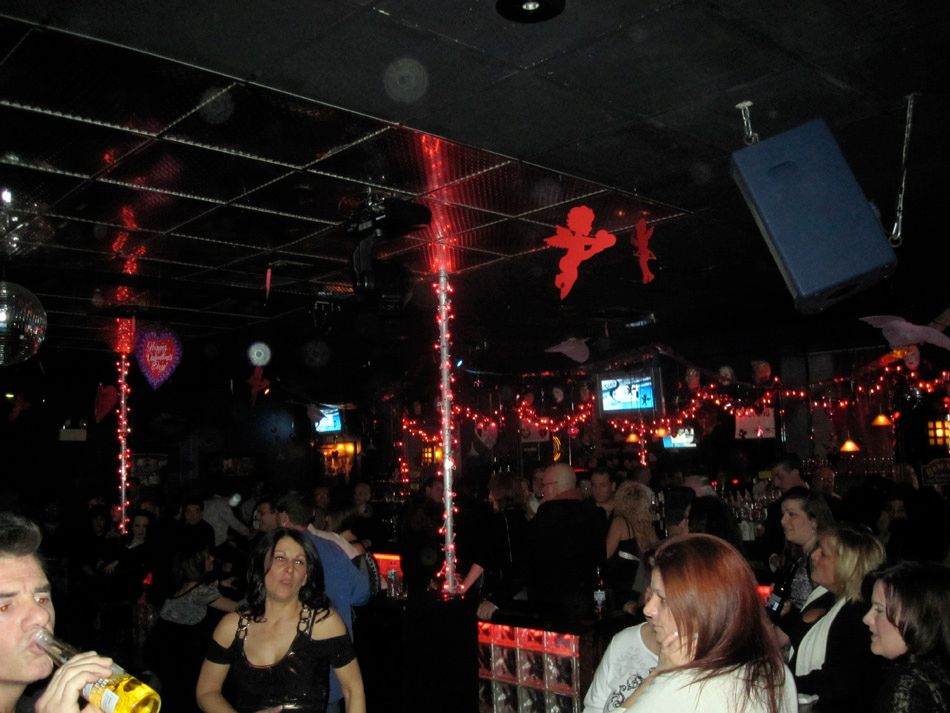 use your illusion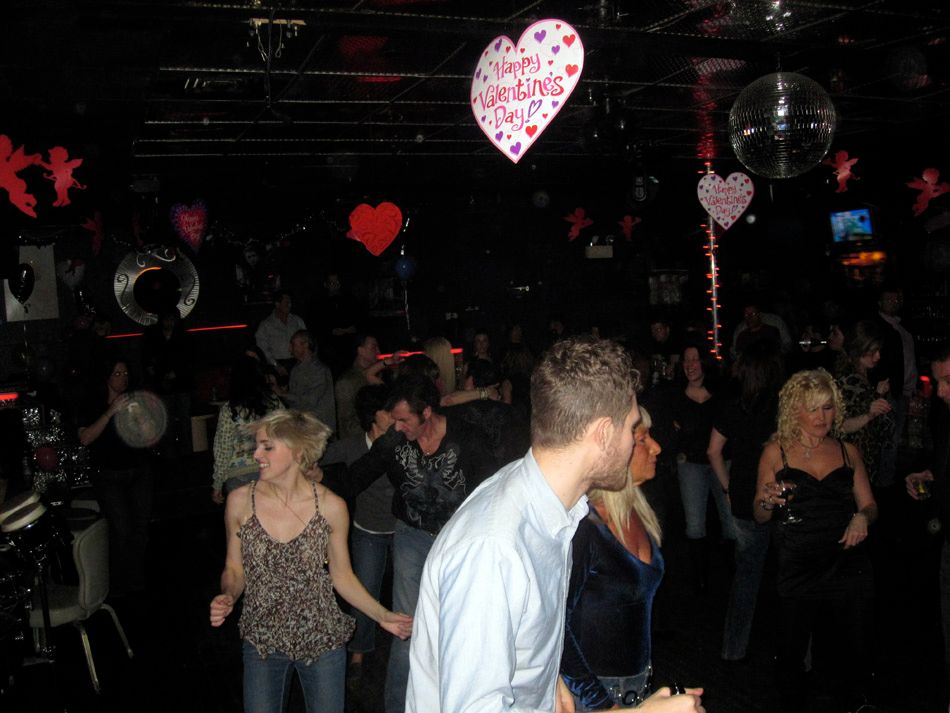 maybe it should have been called "no illusions"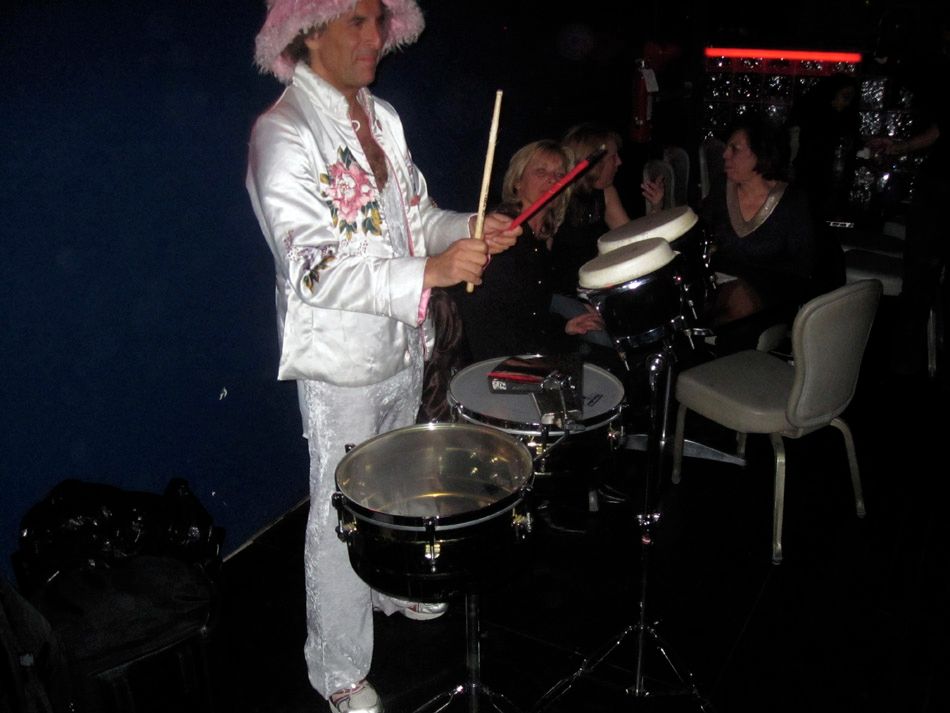 this guy
i know this photo makes it hard to believe that we were not making fun
you must trust us
i wouldn't have thought so at first but live drumming to bad DJ mashups on the worst soundsystem i've ever heard was kind of great!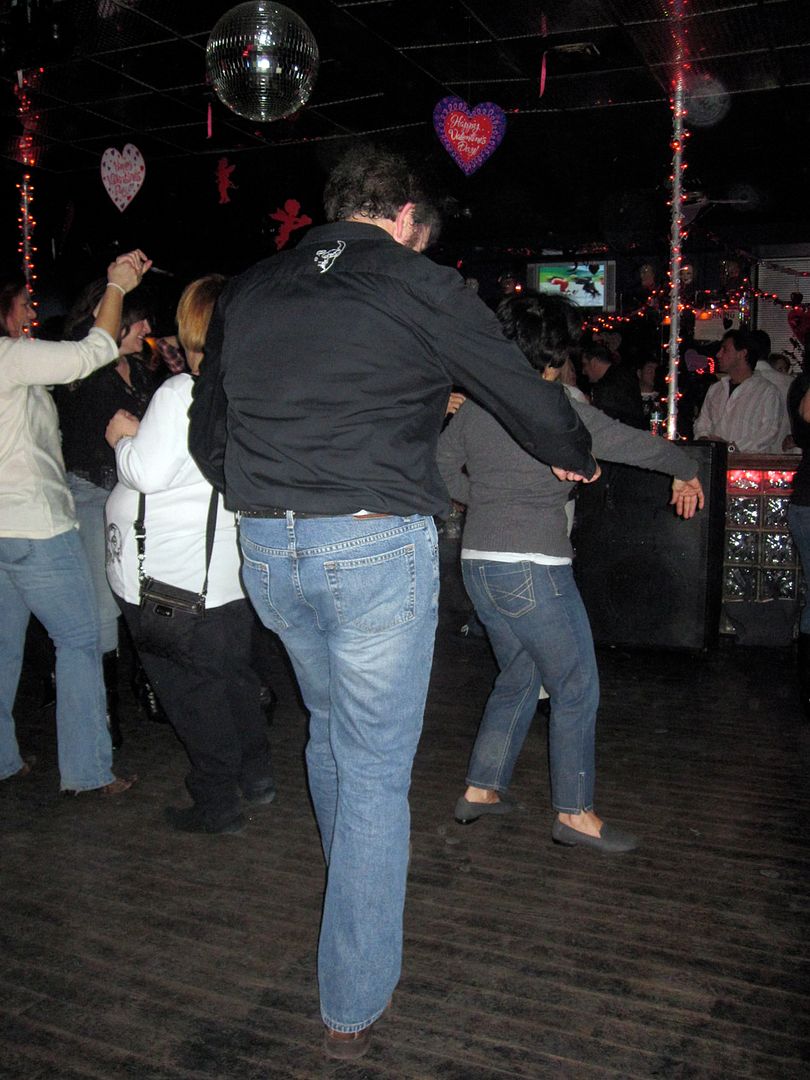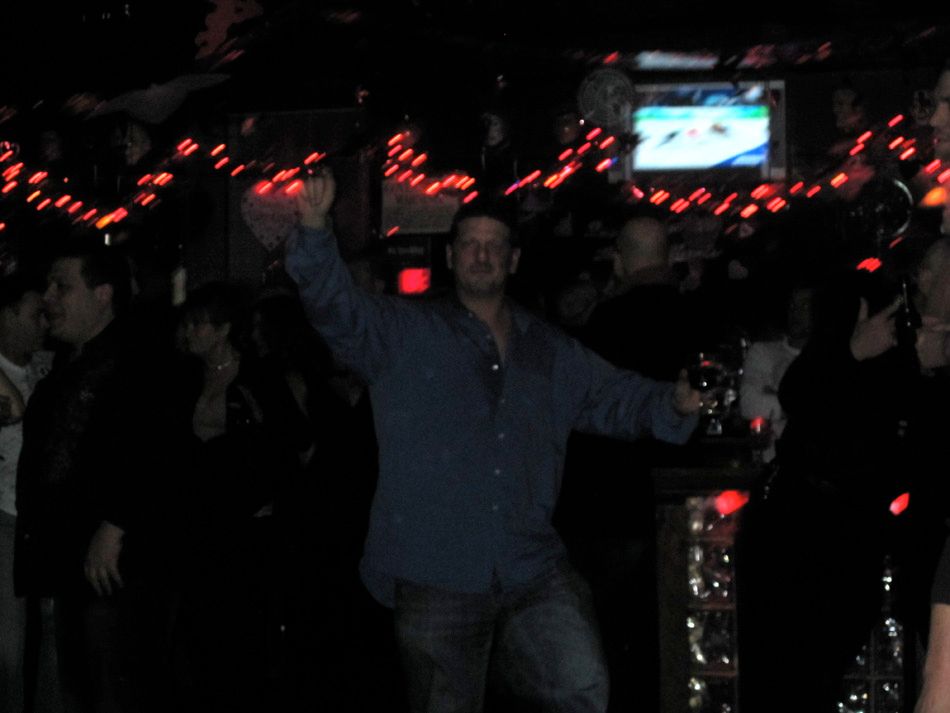 the guys were the most interesting to watch
and the best dancers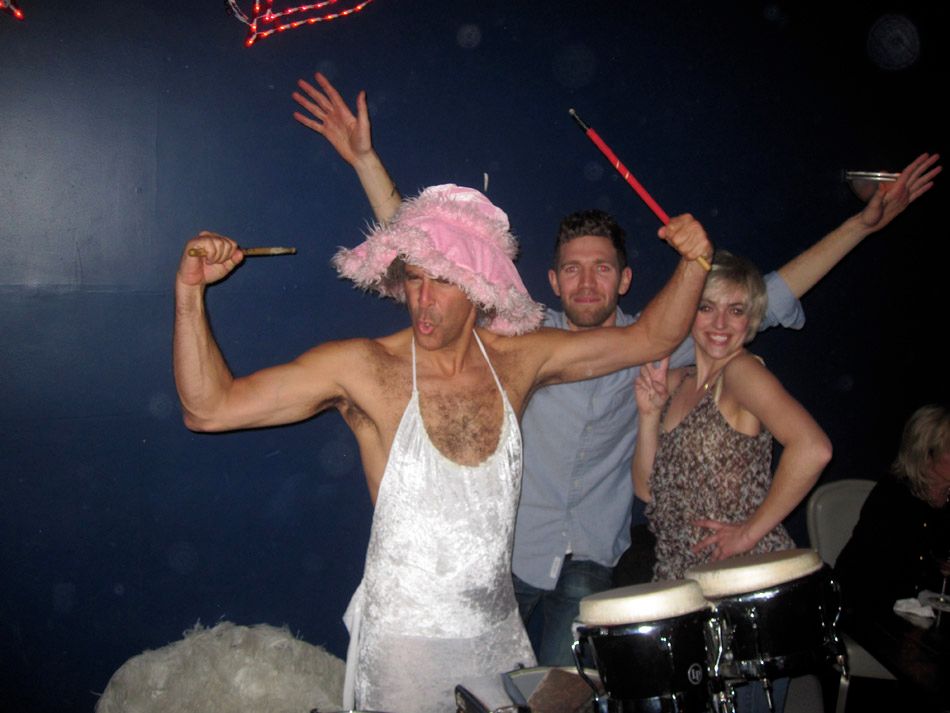 maybe the drummer too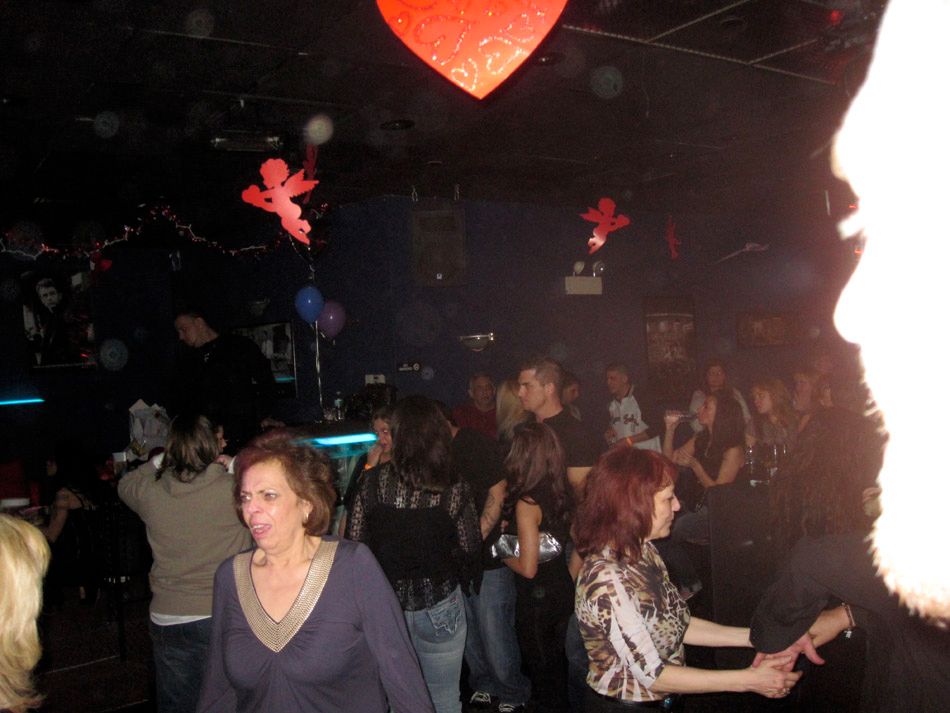 that lady's face is pretty great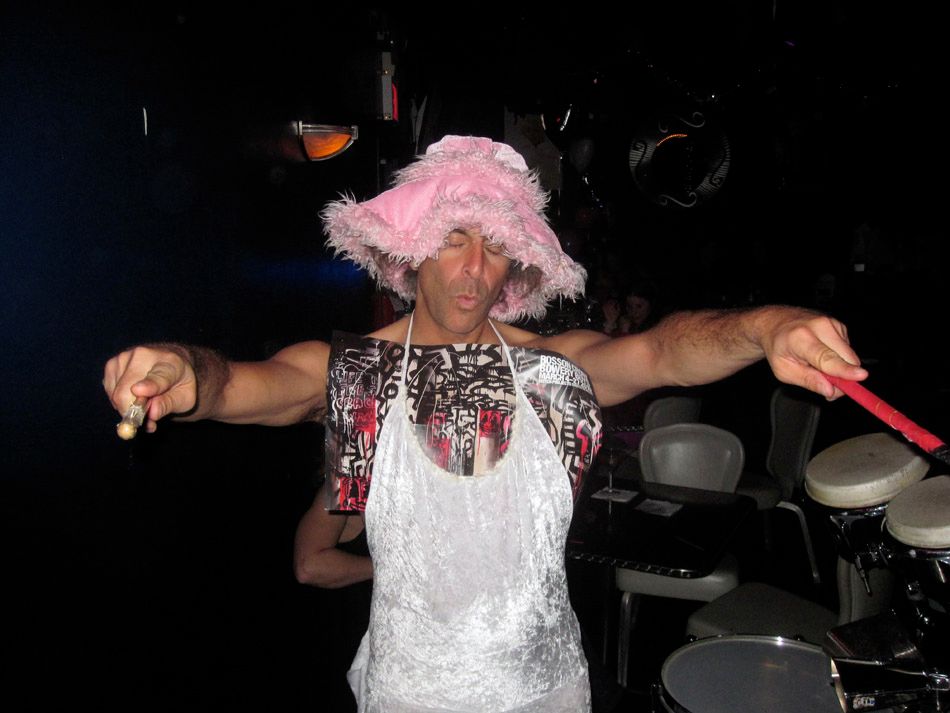 the drummer is coming to rosson's opening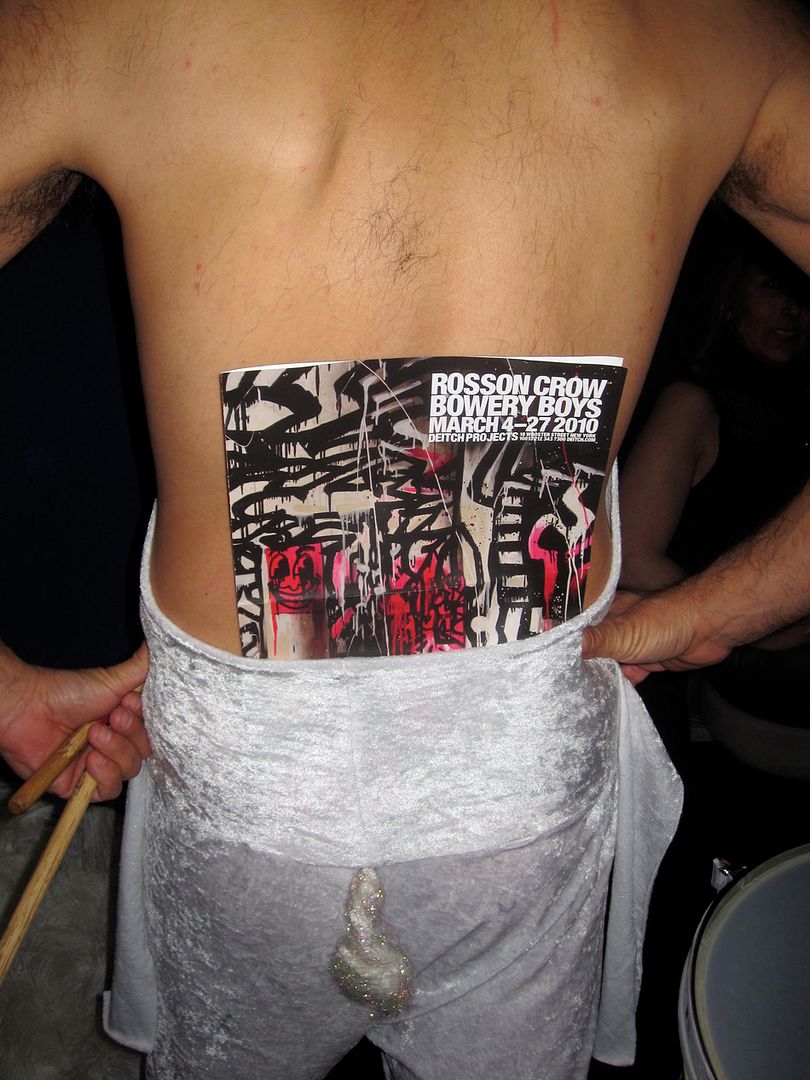 and the afterparty!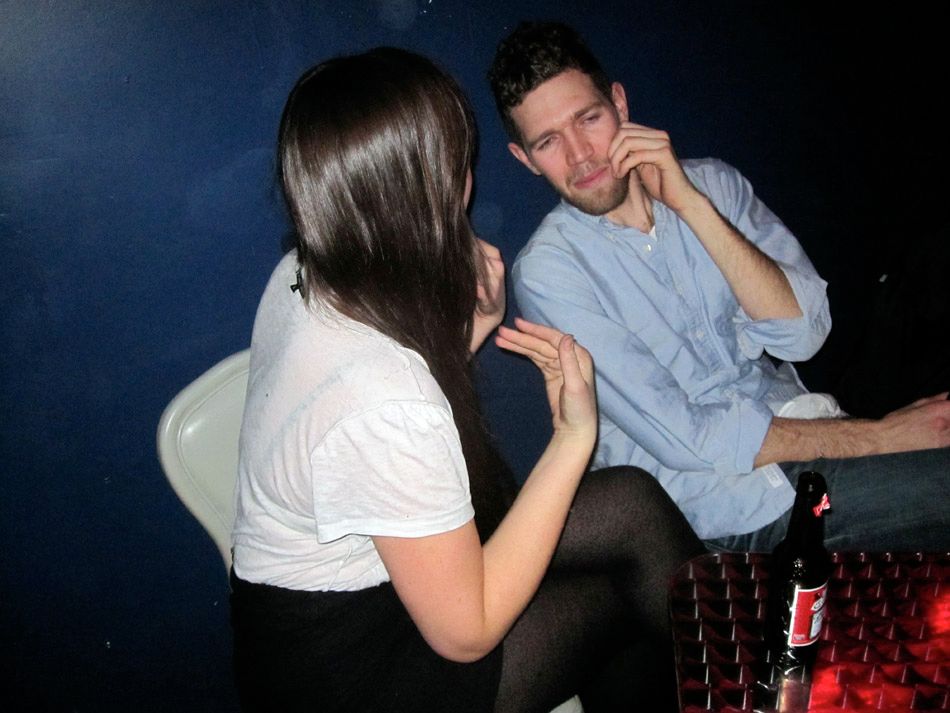 "maybe we should get out of here"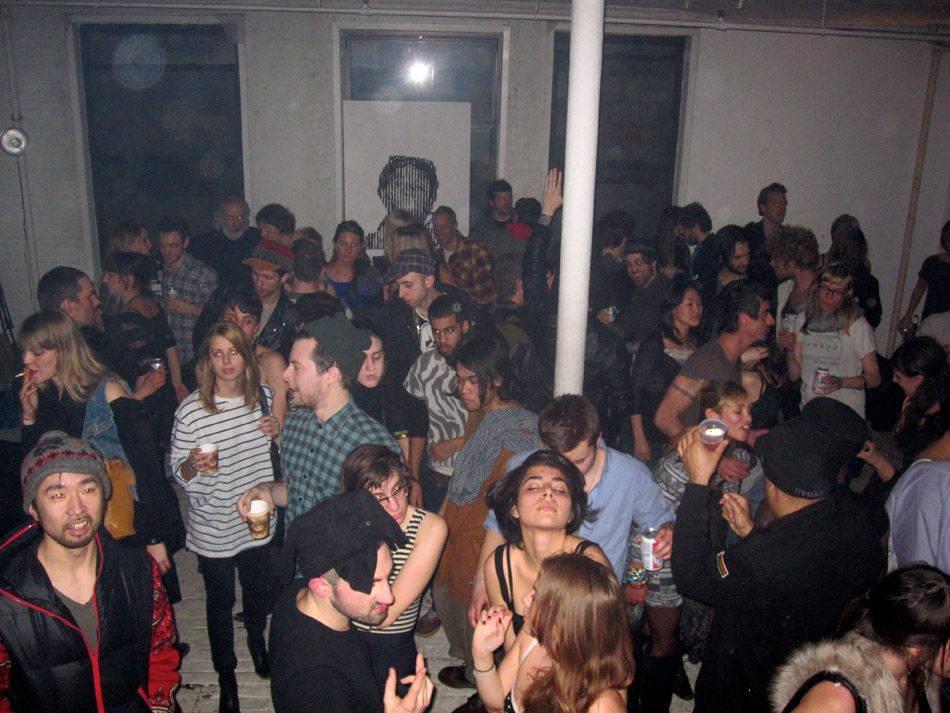 somewhere in the threeasfour building
you decide which scene is weirder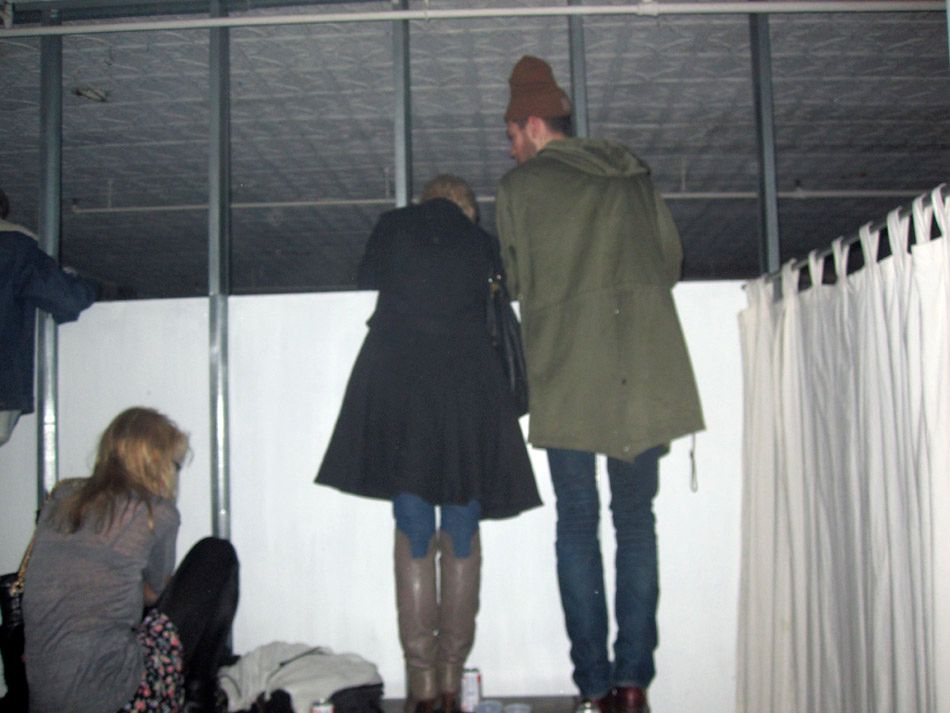 tim baber was pretty funny
aurel and her newly groomed friend were too
who is weirder, aurel or that drummer dude?
i like this picture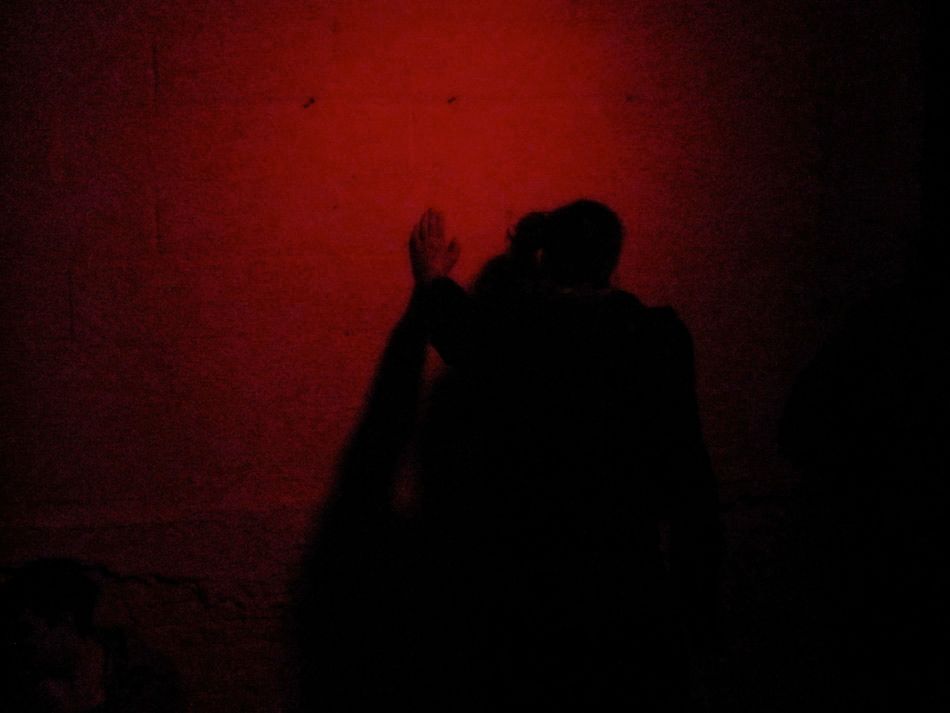 these two dudes kissing
oh i wish someone would invent a camera that takes superclear photos in superlow light!
flash works too: david sherry hot on the dance floor all night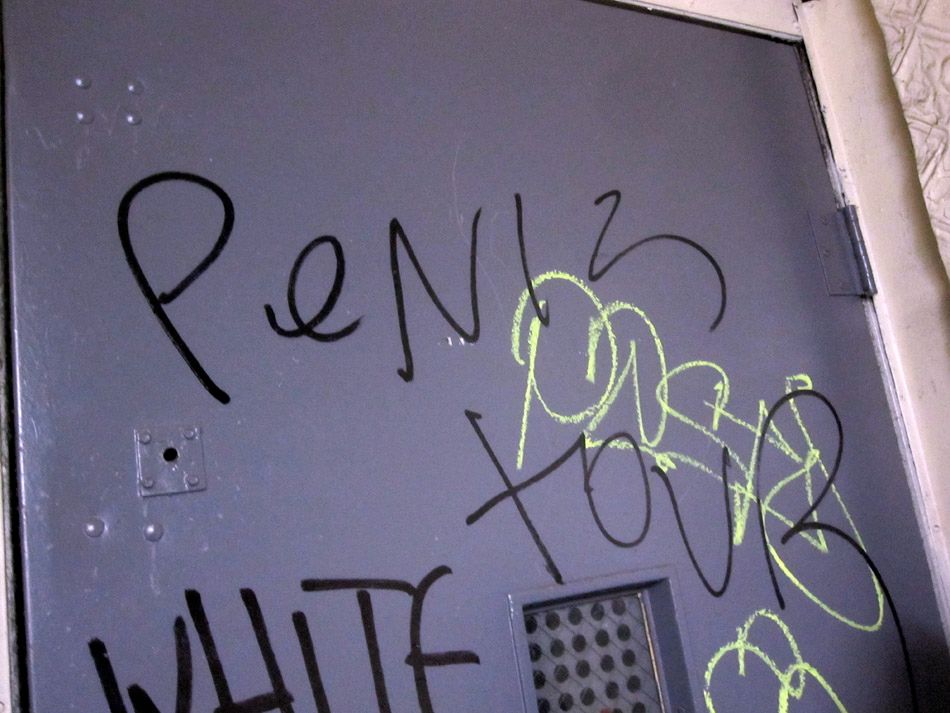 only positive things to say today i promise
i feel bad AGAIN i dont mean to make nice people upset by the offhanded things i type out of boredom out of insulted pride out of genuine revulsion or boredom again
the internet loves those dark feelings and brings them out of everyone but i feel such shame when it brings them out in me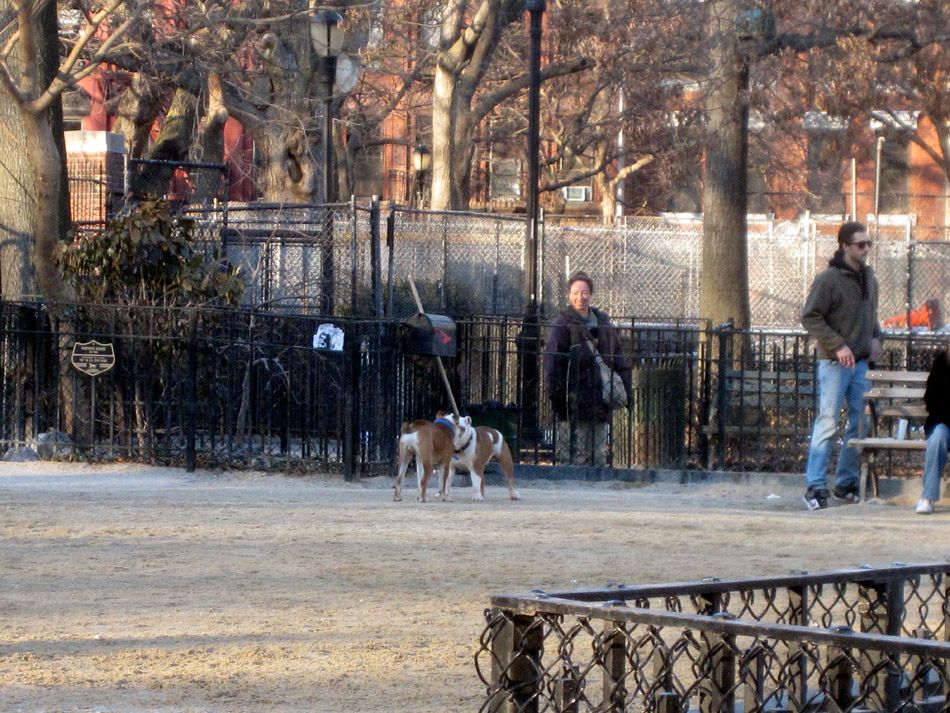 i really like amy and she is how i ended up writing for i-D when she was too busy one day to interview A-ron or was it Larry Clark?
this negative statement falls a little flat too
maybe because it is all alone on that big pretty wall
here is a poem for you that i had to memorize as a kid by edna st vincent millay:
We were very tired, we were very merry–
We had gone back and forth all night upon the ferry.
It was bare and bright, and smelled like a stable–
But we looked into a fire, we leaned across a table,
We lay on the hill-top underneath the moon;
And the whistles kept blowing, and the dawn came soon.
We were very tired, we were very merry–
We had gone back and forth all night on the ferry;
And you ate an apple, and I ate a pear,
From a dozen of each we had bought somewhere;
And the sky went wan, and the wind came cold,
And the sun rose dripping, a bucketful of gold.
We were very tired, we were very merry,
We had gone back and forth all night on the ferry.
We hailed, "Good morrow, mother!" to a shawl-covered head,
And bought a morning paper, which neither of us read;
And she wept, "God bless you!" for the apples and the pears,
And we gave her all our money but our subway fares.