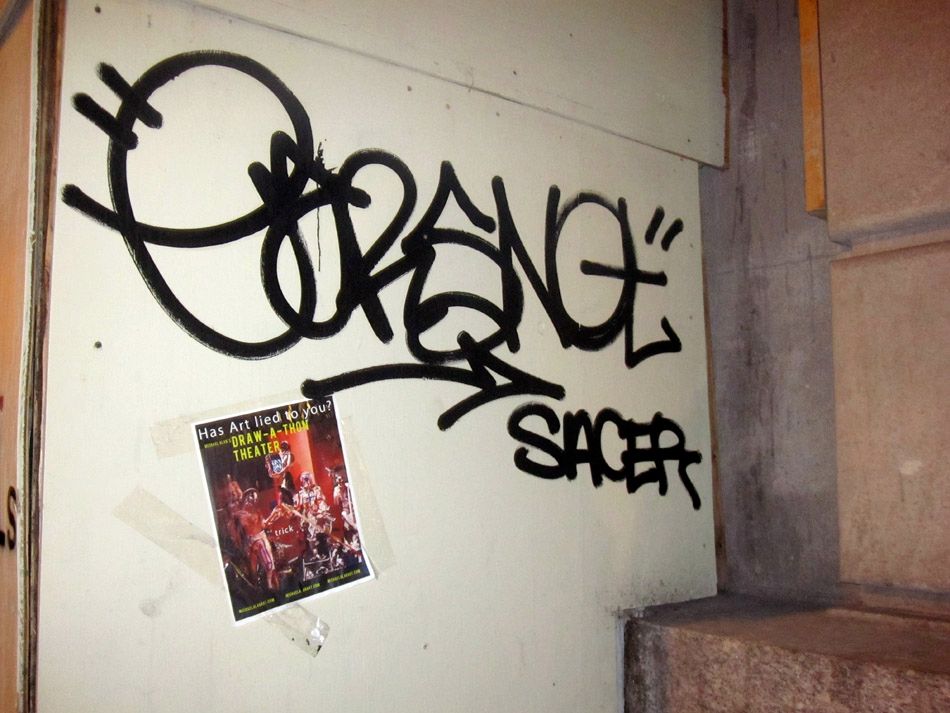 this post is as dull as my weekend was
sorry!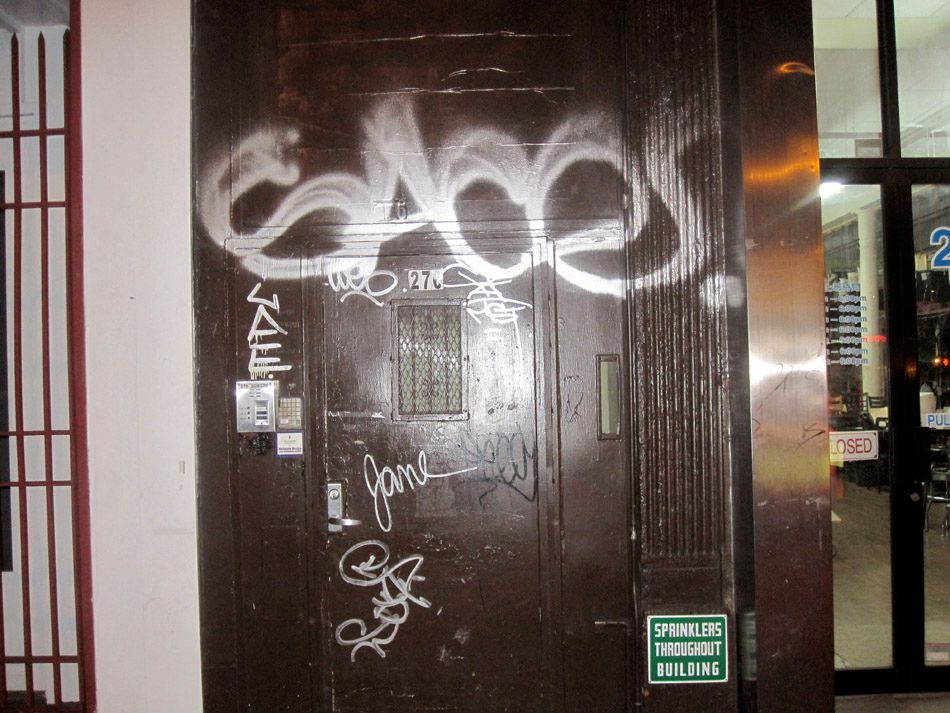 i have a lot on my mind and not a lot of parties on the ical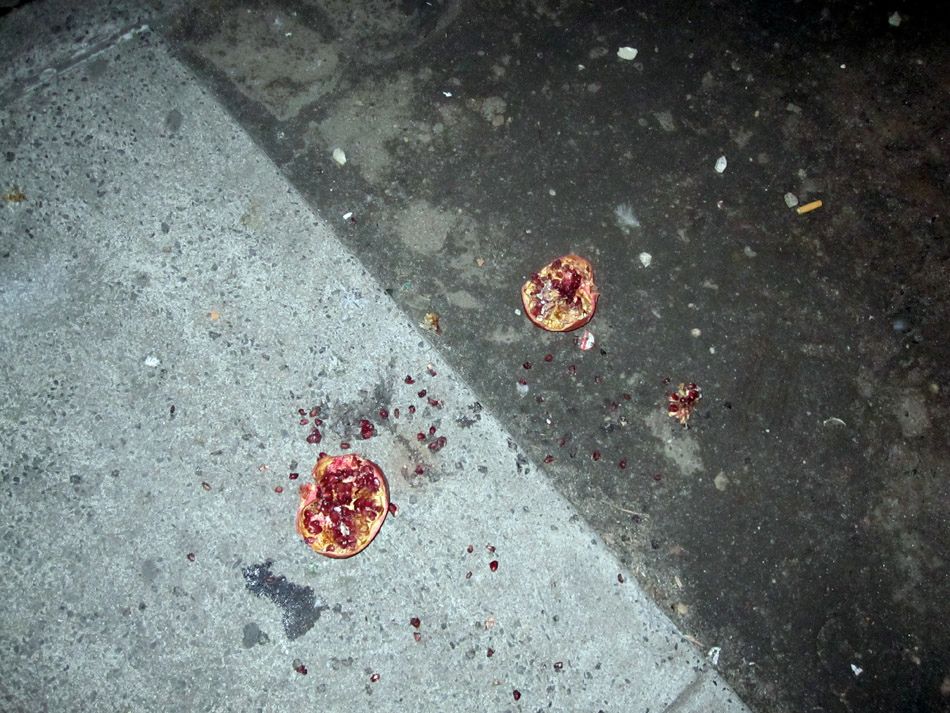 spilling seed fruitlessly on the ground
pomme on the granite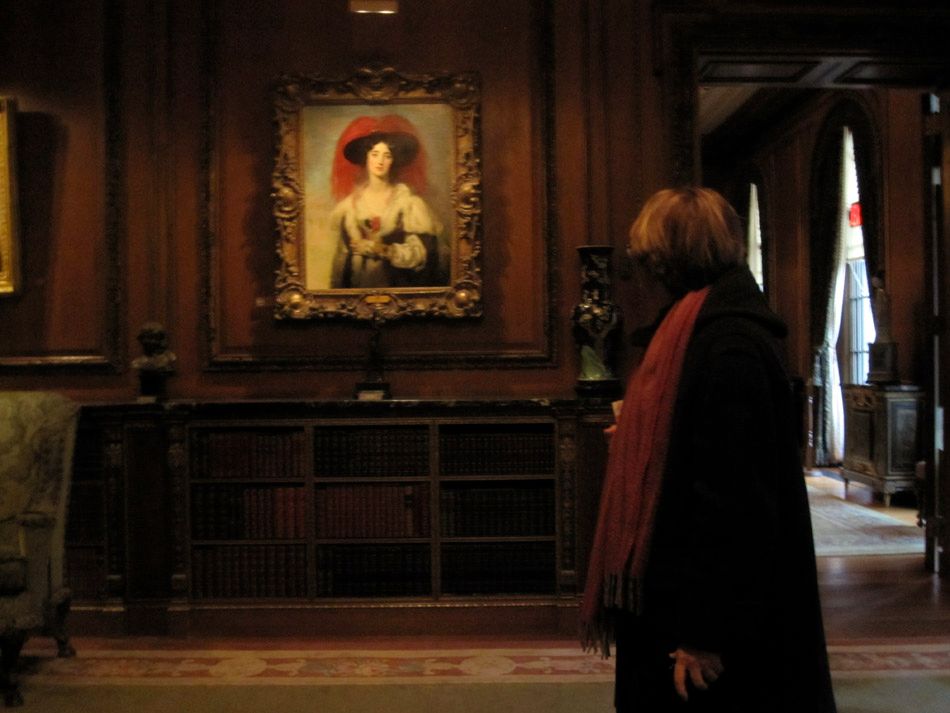 i went to the Frick with Ollie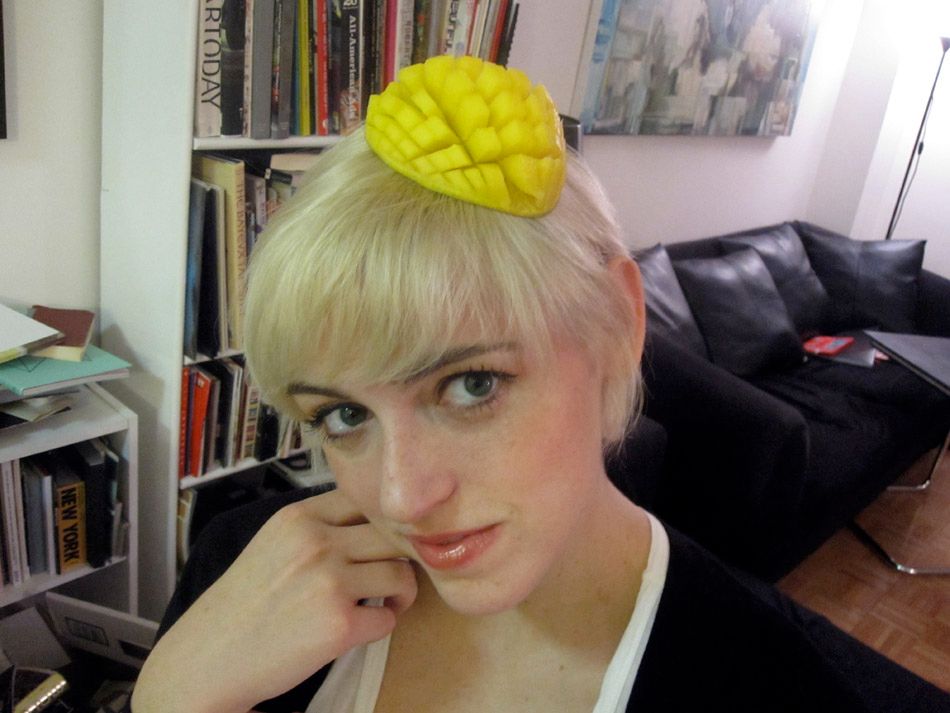 rosson made a mango hat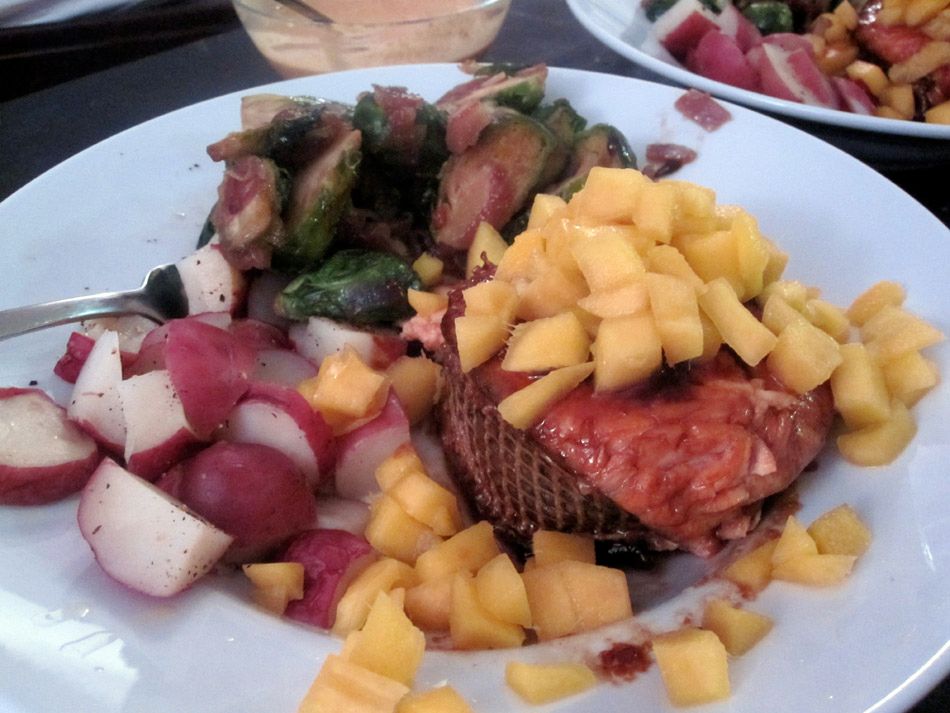 i made a really fancy dinner for us actually
i kind of pretended for a while i wasnt a good cook so others would cook for me
but it was a lie. i am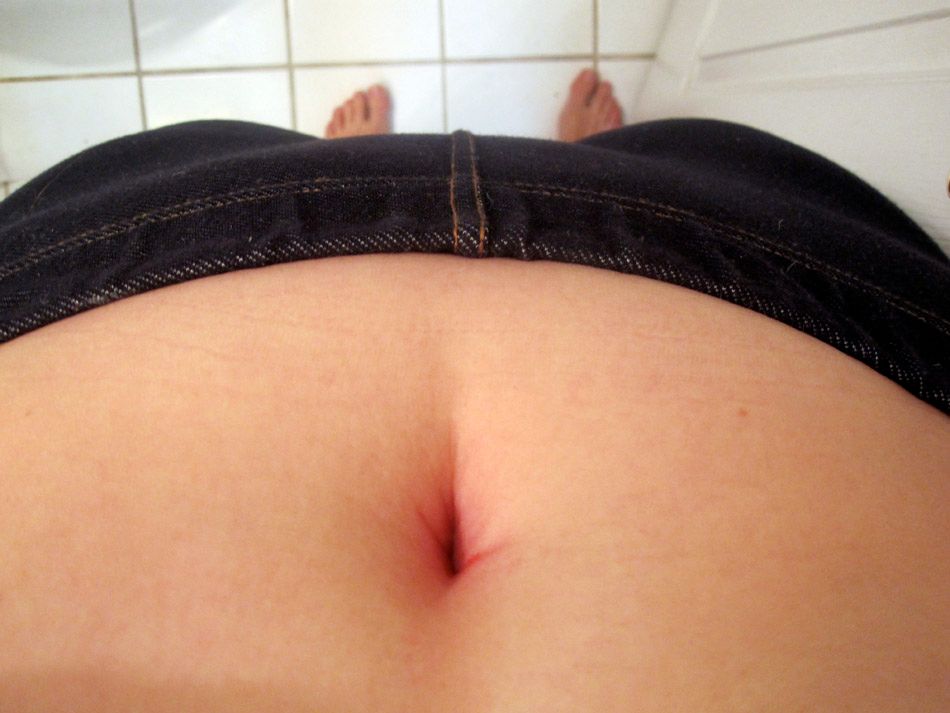 my belly button is the last remaining Kembra red part of me
it looks so weird in there

blah blah sunny and 60 in the park yesterday for about one hour window

i finished this painting

i love/hate it
it took my weekend and gave me poop in return

well i guess there should be one dick in here somewhere

kathy is now in the market for a space and stops to read signs like this
oh shit!
dick #2

this is me at lunch meeting with jules and jeffrey
looks like we are on a boat
a boat going where i wonder????