i made a new joke but now i cant remember it.
i have literally 7 pens in my purse at all times you would think it would dawn on me to write shit like that down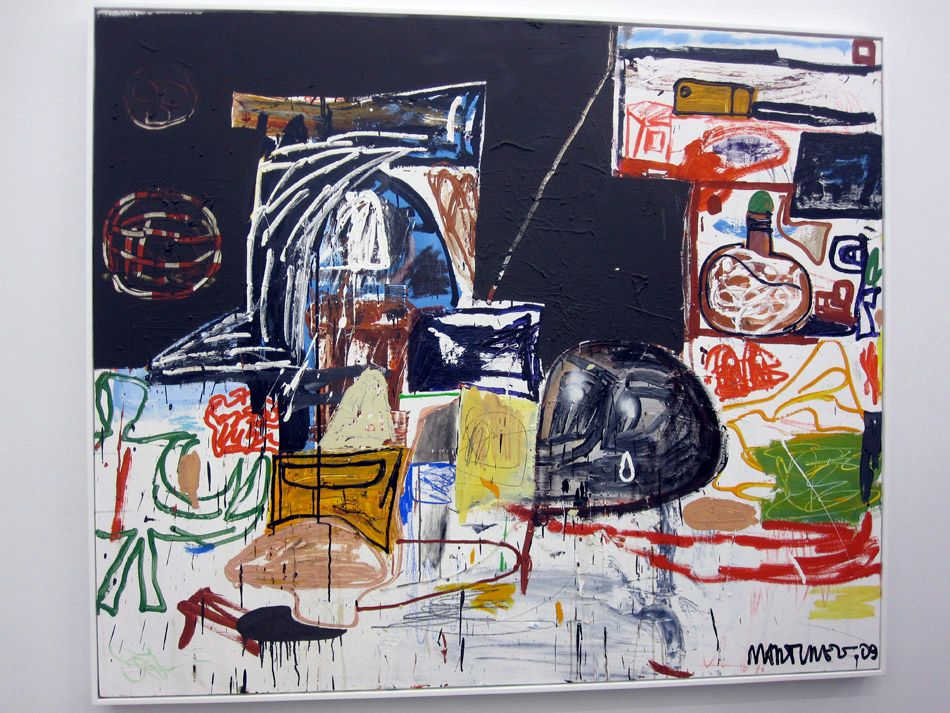 ..
i was typing a pro forma invoice yesterday and accidentally wrote PERFORMA INVOICE at the top of it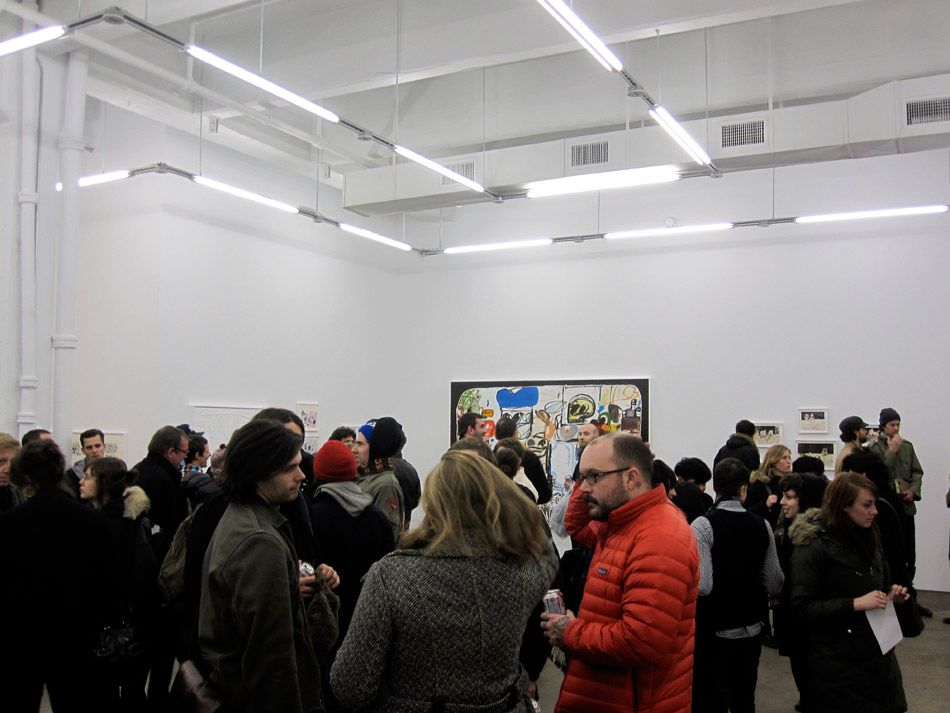 ..
the lamest of art jokes. i went to eddie martinez' opening at zieher smith
they now have one of the top art spaces in chelsea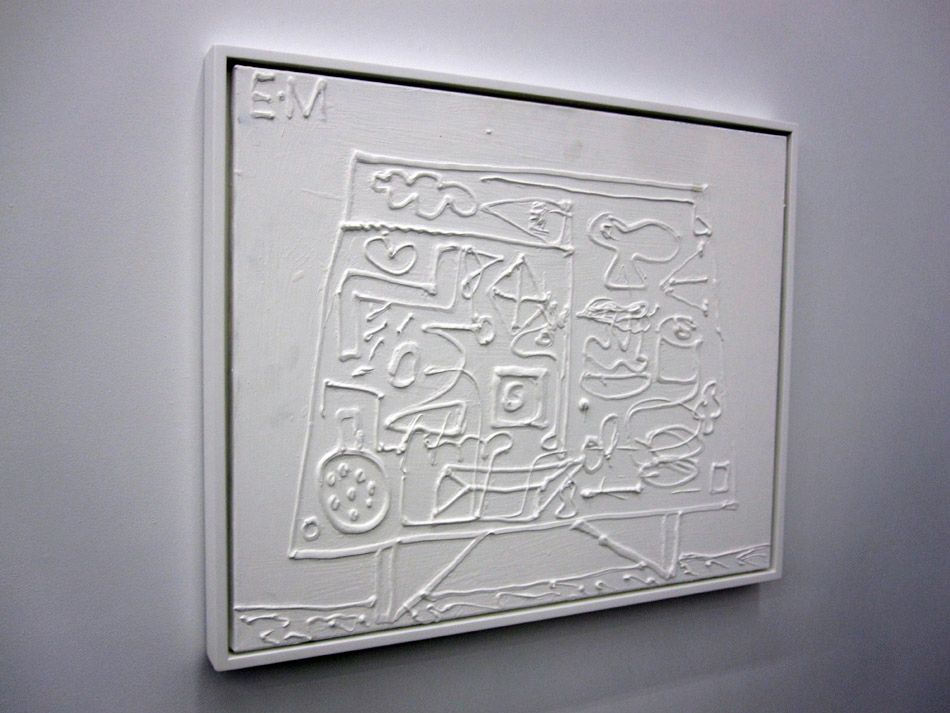 this wes lang paintings was in the office area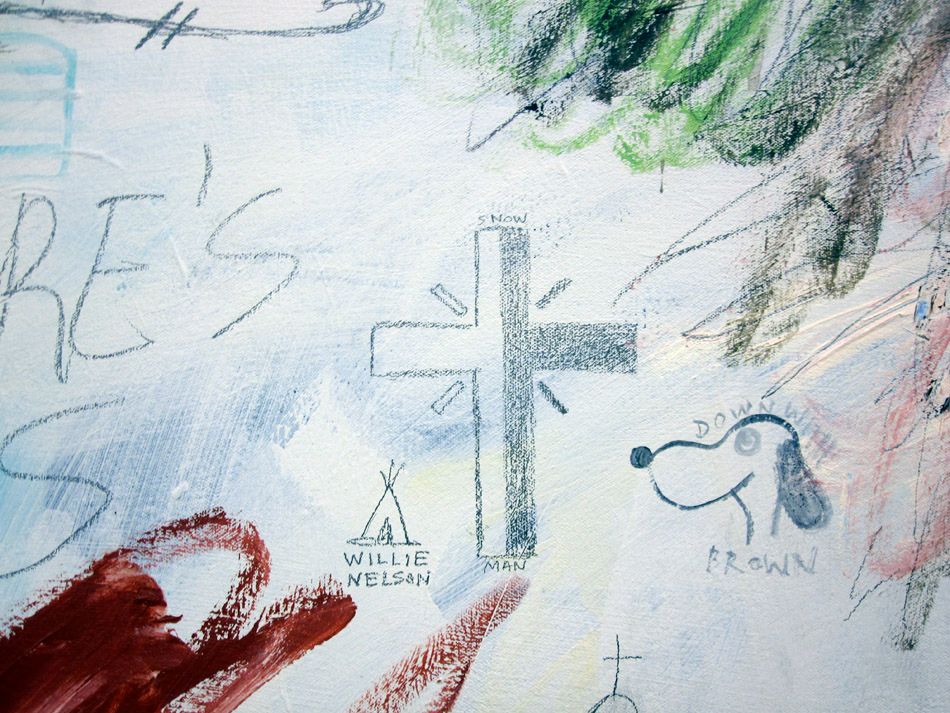 the next opening i had to go all the way uptown last night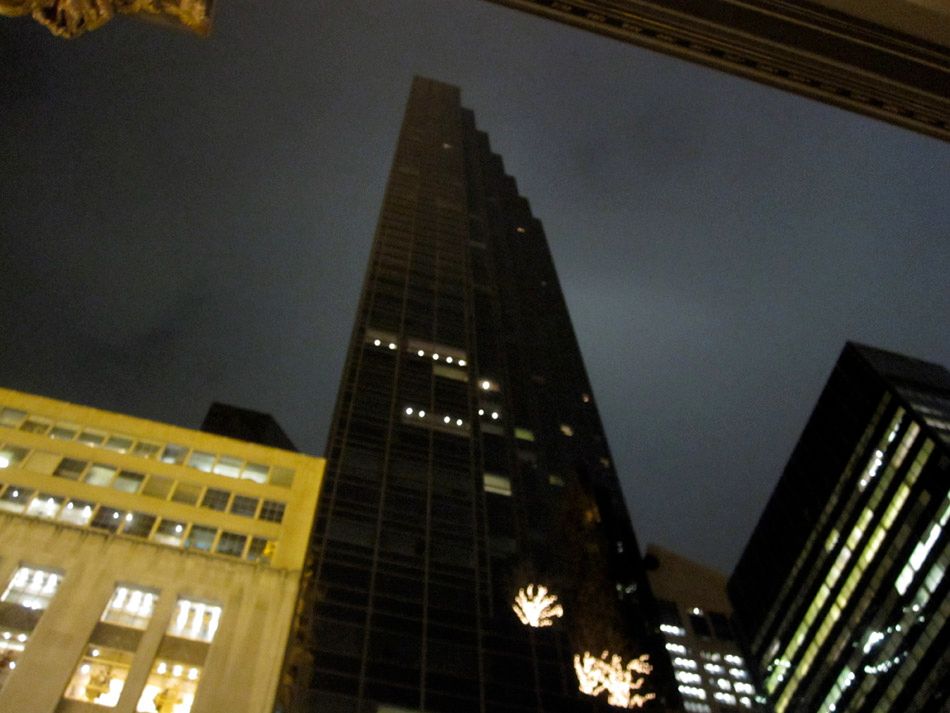 remember when i used to have meeting here?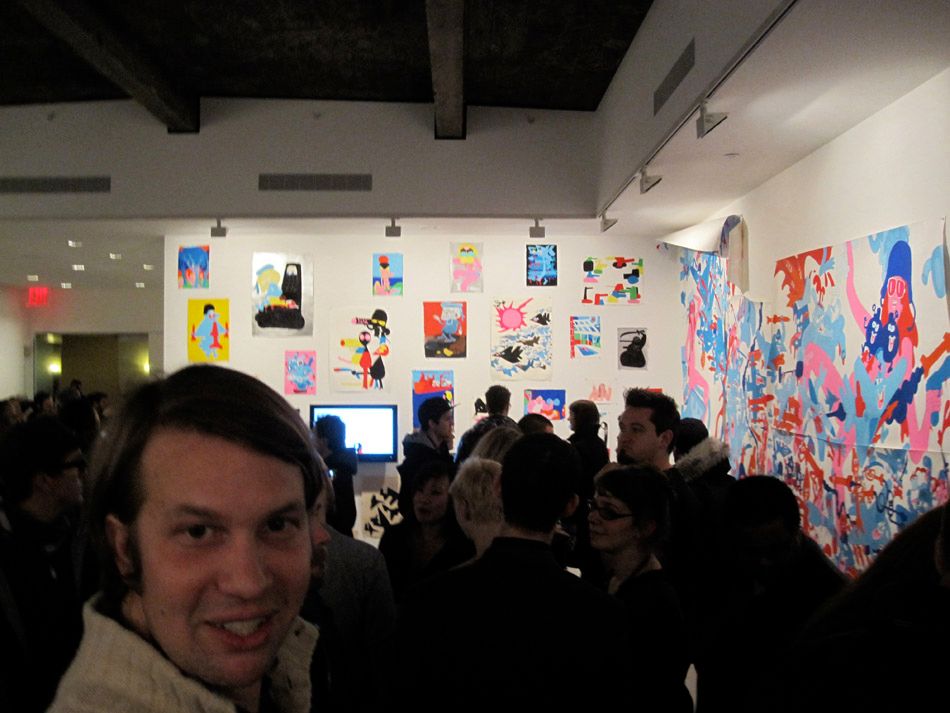 whee now we are at Todd James' opening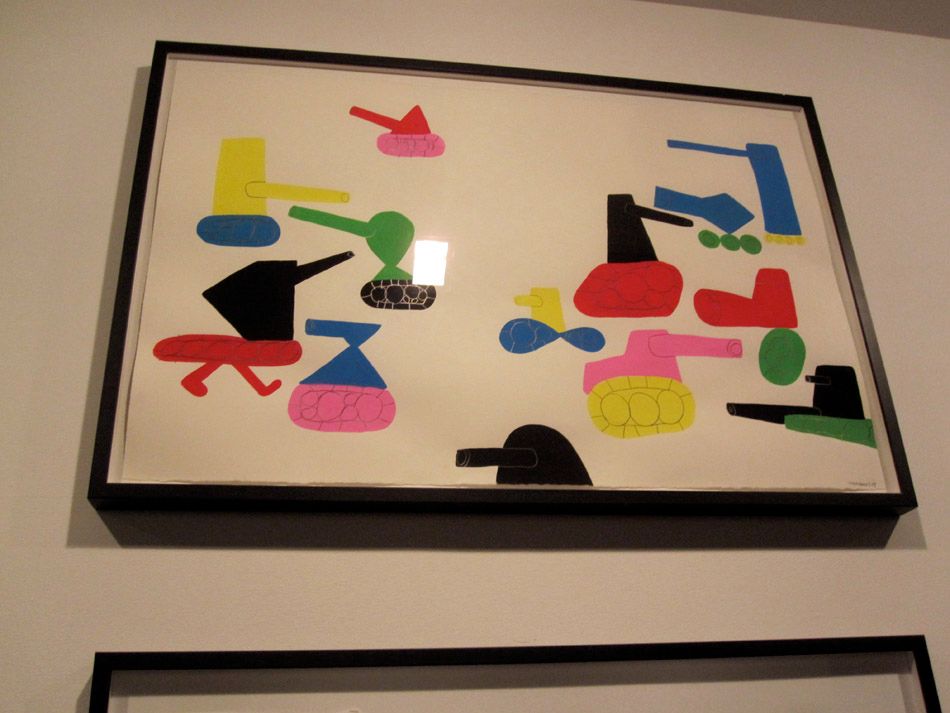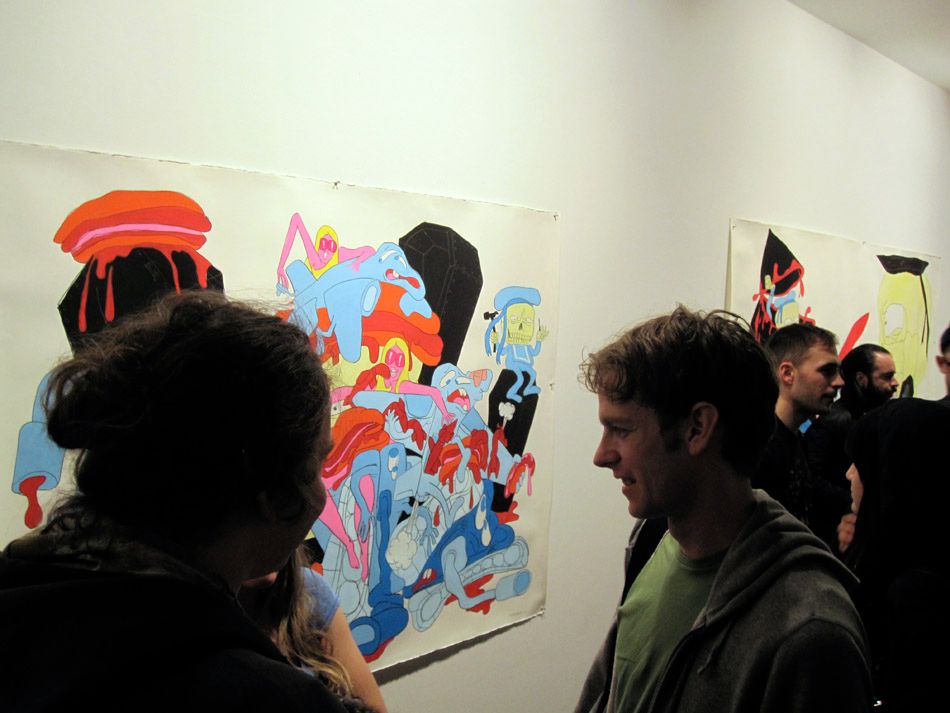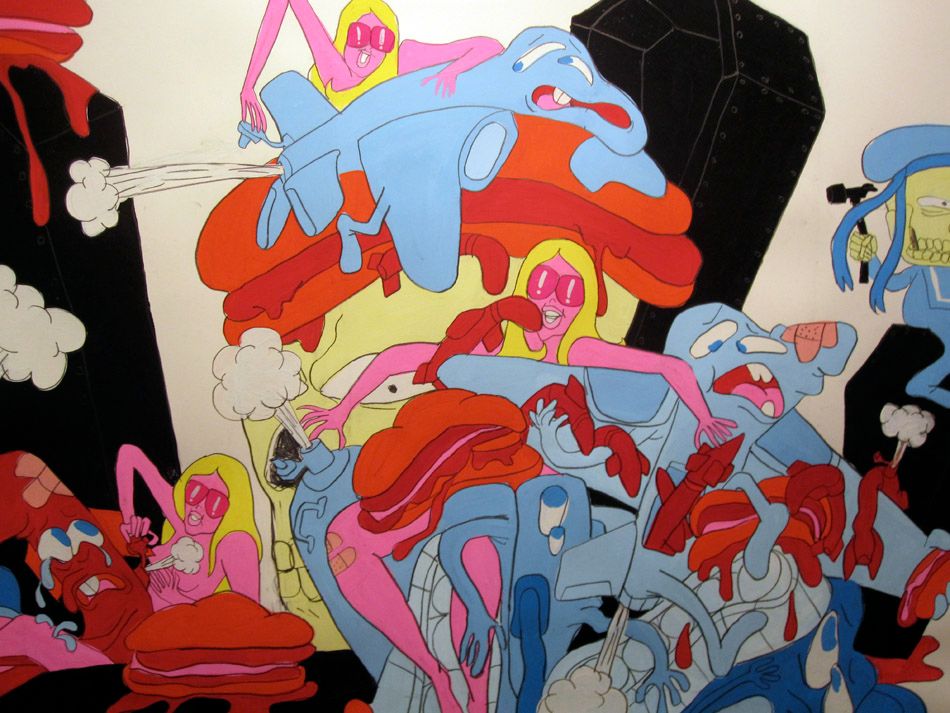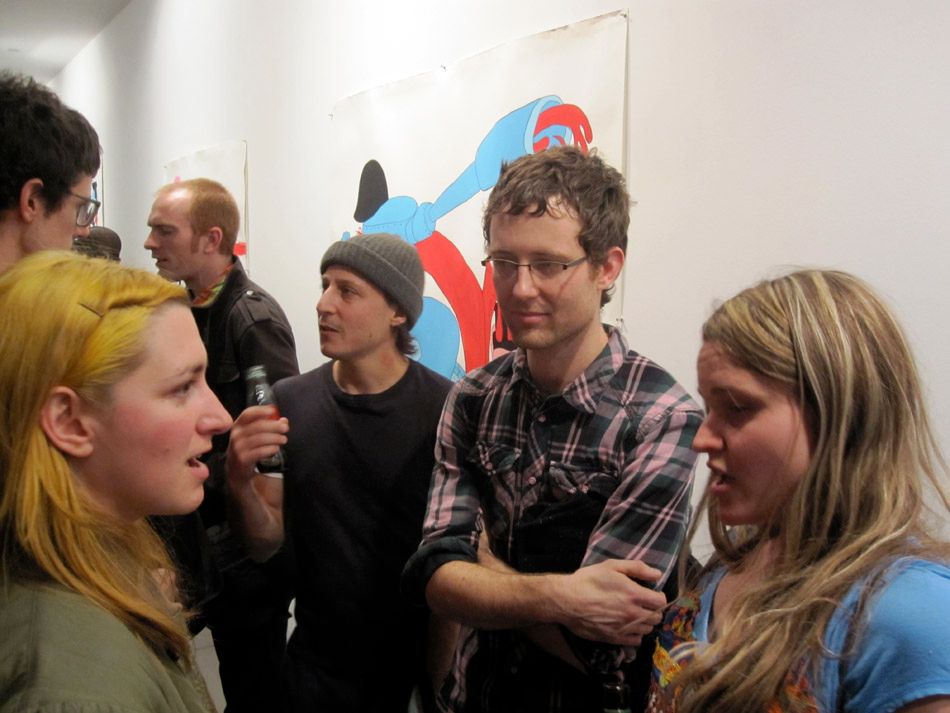 whoah i havent seen Alika since 2004. whoah
that is amy from LOYAL on left and laura from Dearraindrop on right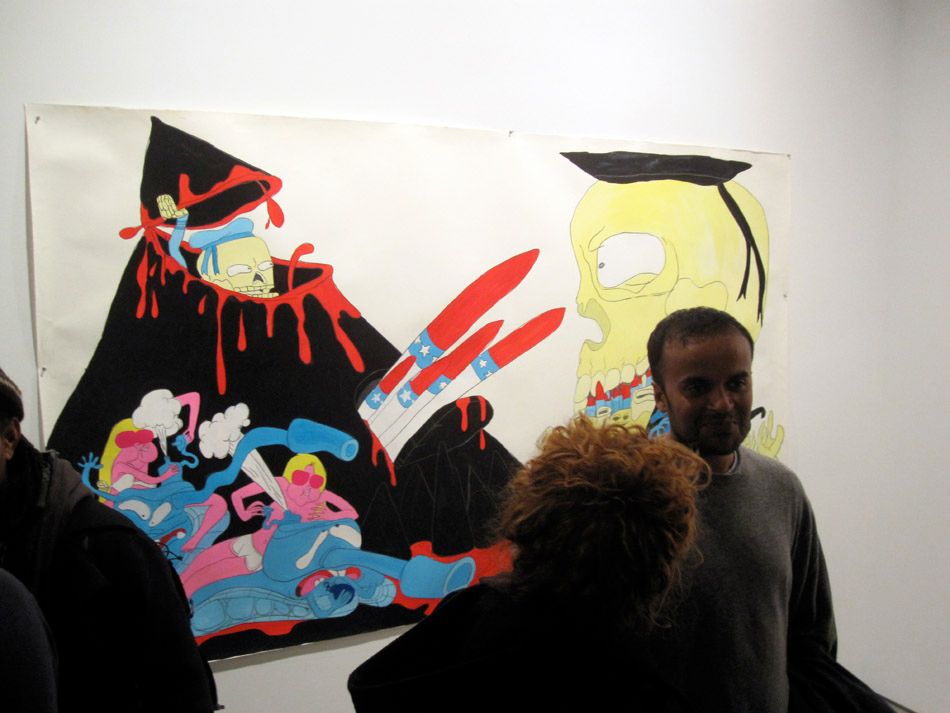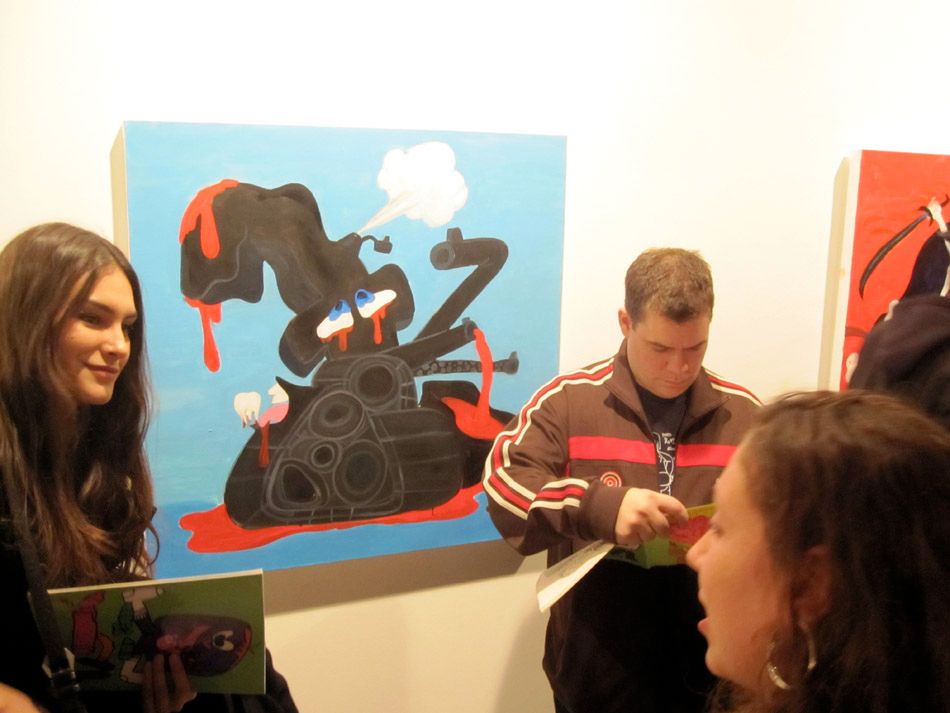 todd signing a line of kids with books
but im not sure what i mean by that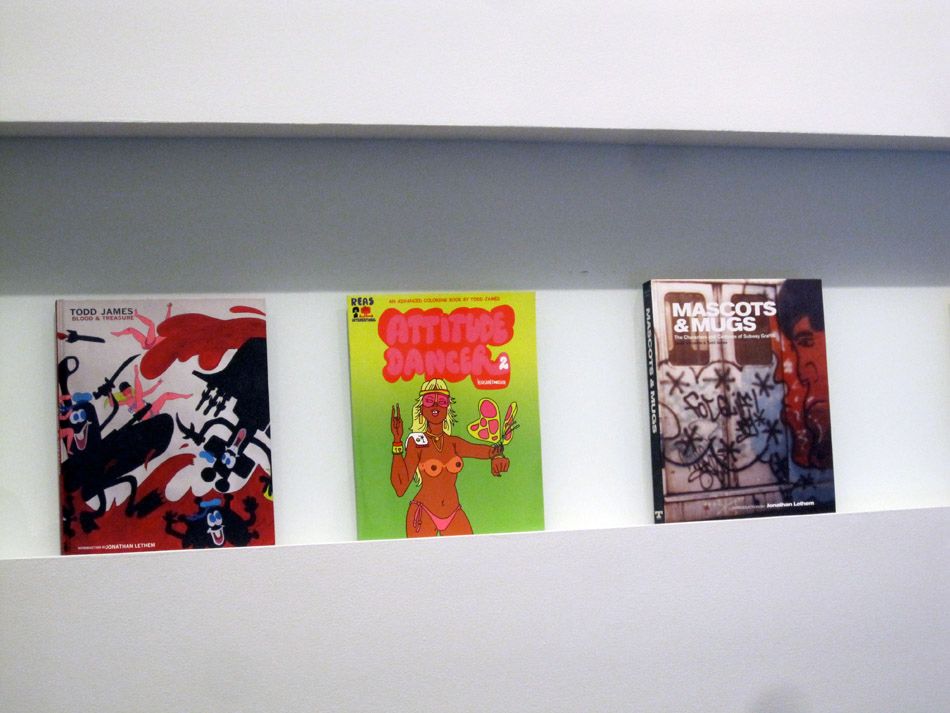 i want that book on the right. i wonder if patrick has ever seen it
maybe i can get him a third and even more pathetically redundant christmas gift
look how excited rosson is about this 1945 wallpaper
we went to GINOS a few blocks away a very old italian restaurant
look! still excited this time about linguine
then this place around the corner
both destinations were off of Suzanne's secret list of old new york
i got a call from Christophe while we were up there inviting us to a party and i though, heck why not!
this picture she had on the wall i couldn't resist taking a photo of. oh its so cute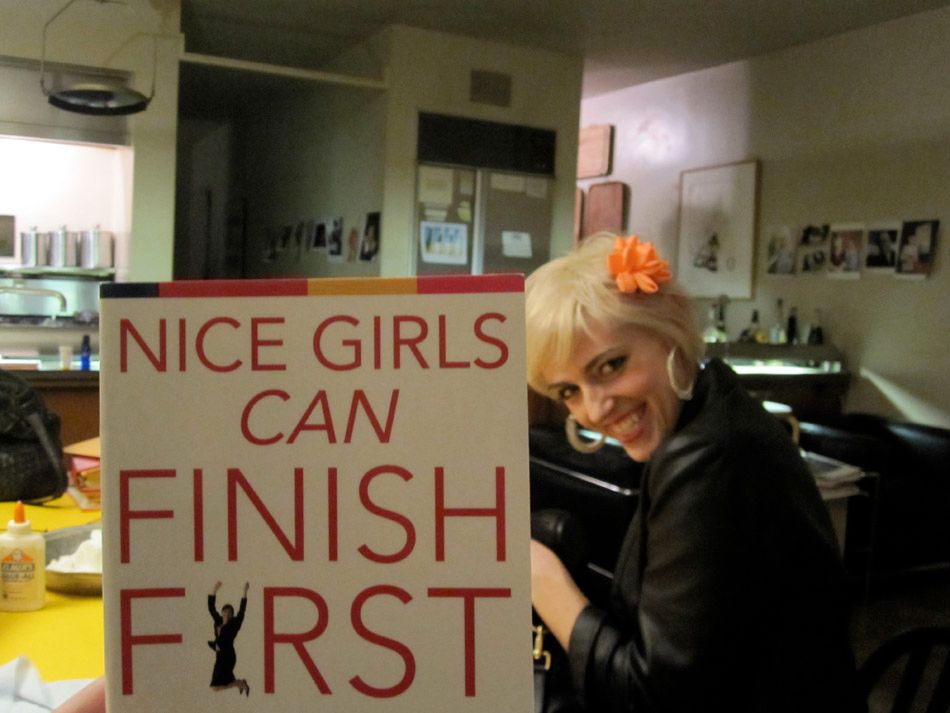 we went to this photographer's party to celebrate his 1 year anniversary of surviving the hudson river plane crash remember???
he told us his story in graphic detail it was so dramatic
amanda lepore was there and looked so awesome i thought my camera would explode if i took her picture
rosson is frowning because christophe told her she was loud and "should work on that"
oh shit! christophe always speaks her mind i can tell you that