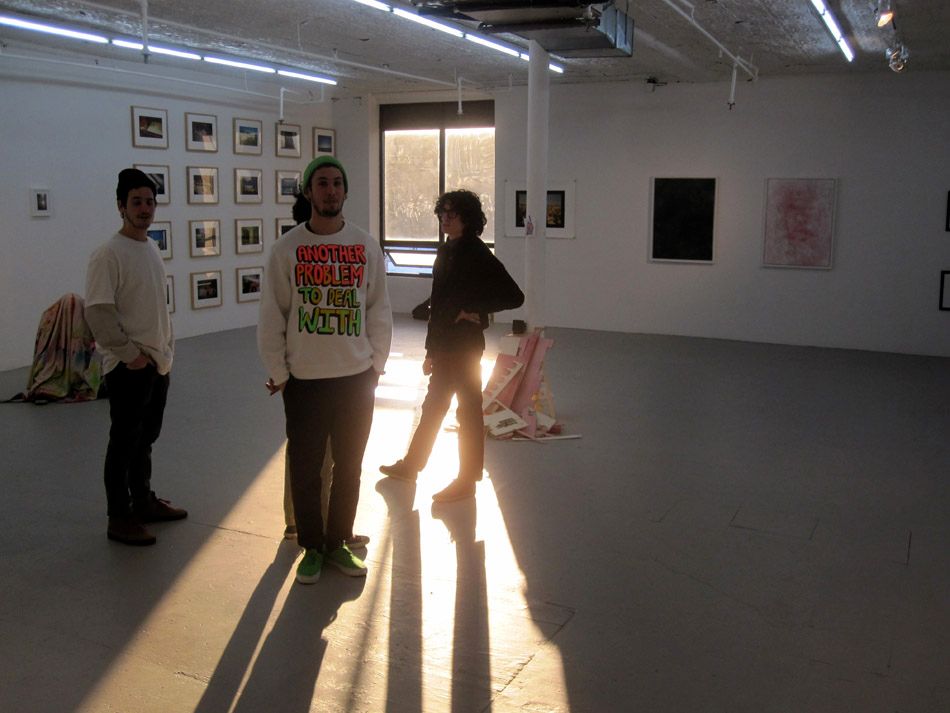 jack and his friends organized themselves into a actually pretty great group show at RENTAL that i let him take me on a tour of yesterday was it? beats me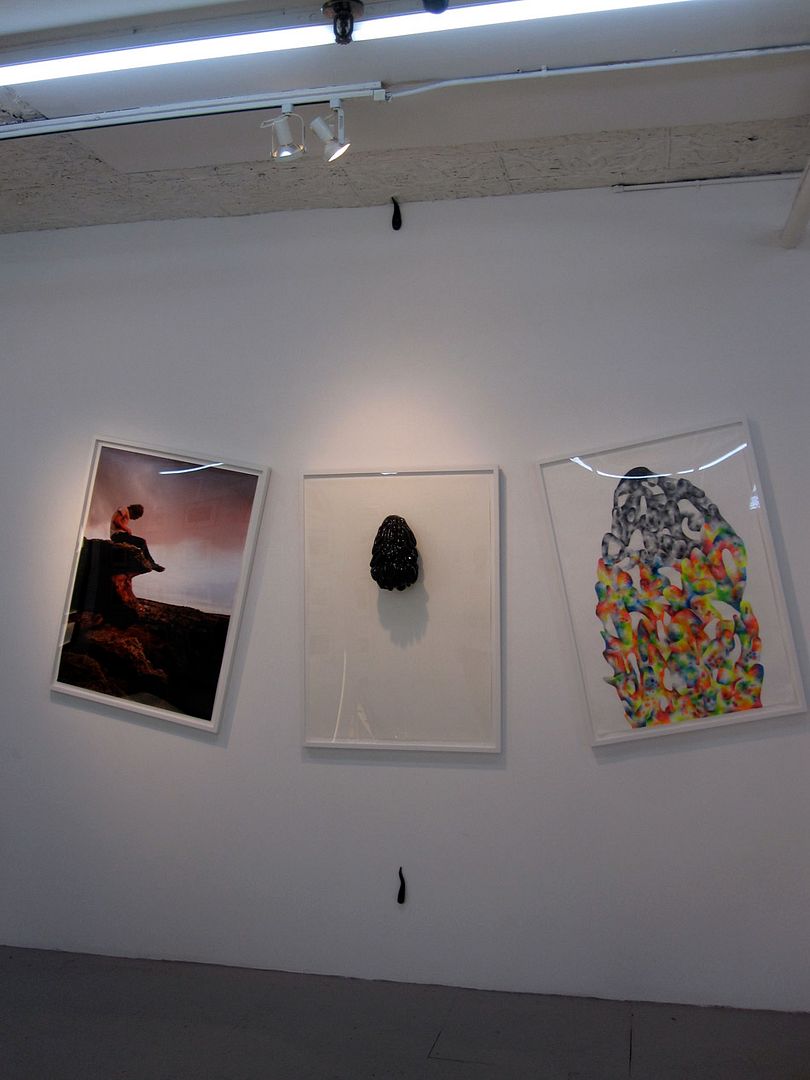 if i told you this was the youth, the next set of things for downtown, would you gasp?
i wouldn't tell you that because i don't think like that or think that but people do like to know
the next thing for downtown
i really liked this piece
why why why does downtown mean so much to me
i'm going to pass up a lot for it soon
and will it love me back?
you know that DOWNTOWN PROJECTS is still in the running so to speak
wait lets see if we cant see aurel's poon in here somewhere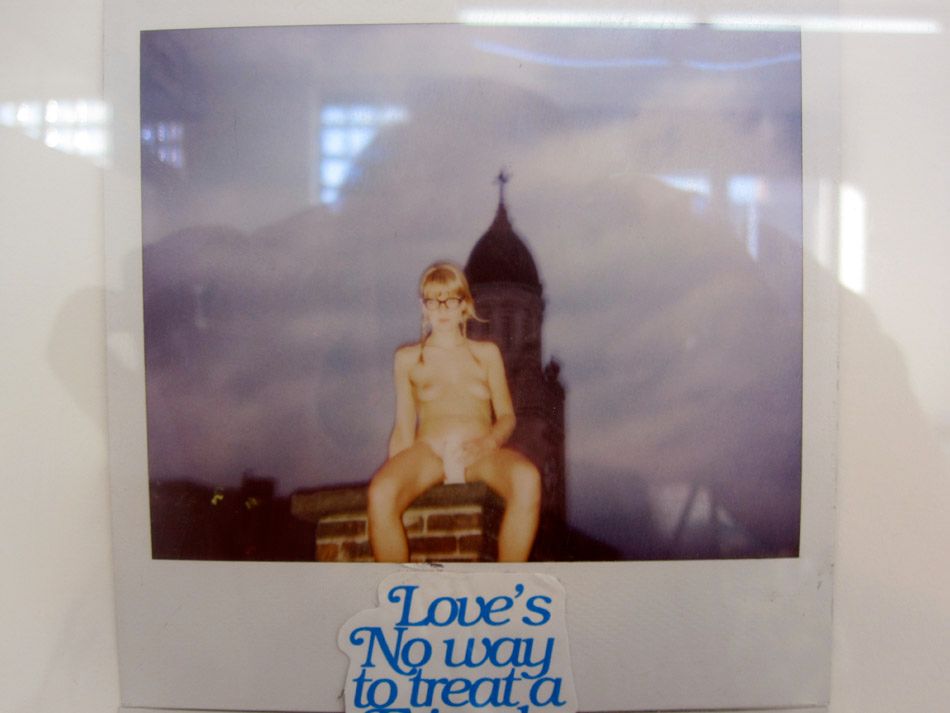 i really liked that one of the artist's brothers who is not an artist did this to the gallery bathroom
and then a collector commissioned him to do it again for her down in florida because she loved the "piece"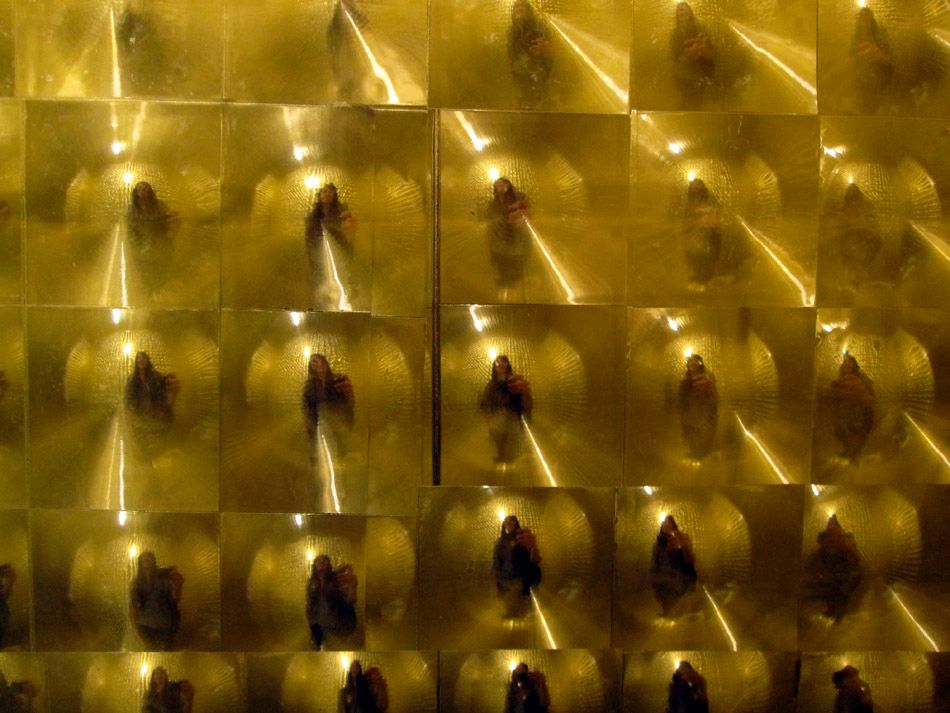 i love when distinctions are absurd because they are and downtown i mean what is so romantic to me about that distinction?
where the rainbow's just a no sho-o-ow!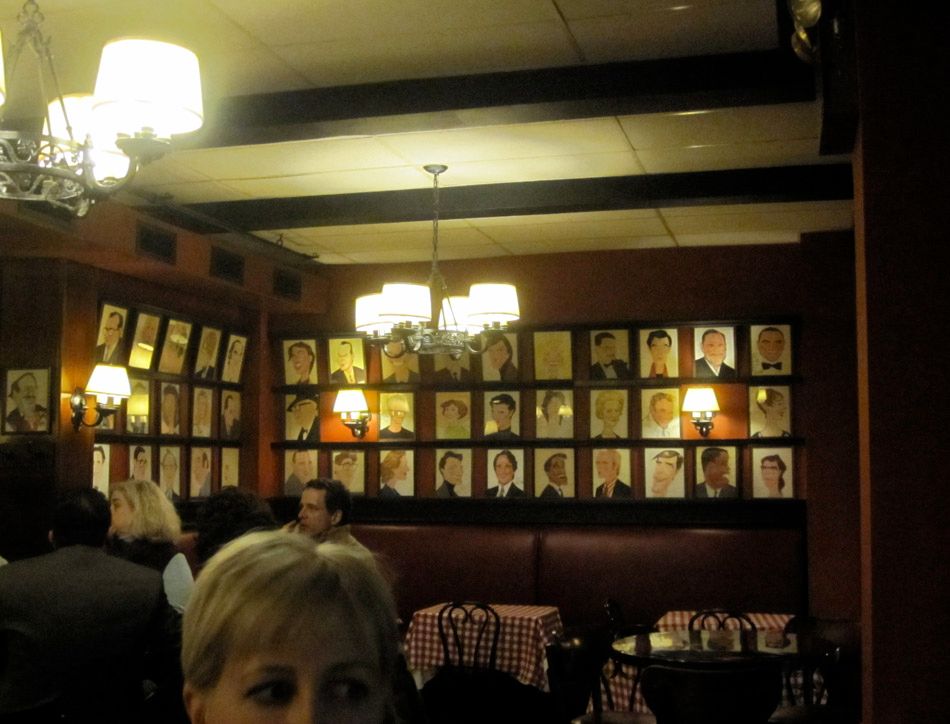 you know those are lyrics from Little Shop of Horrors, right?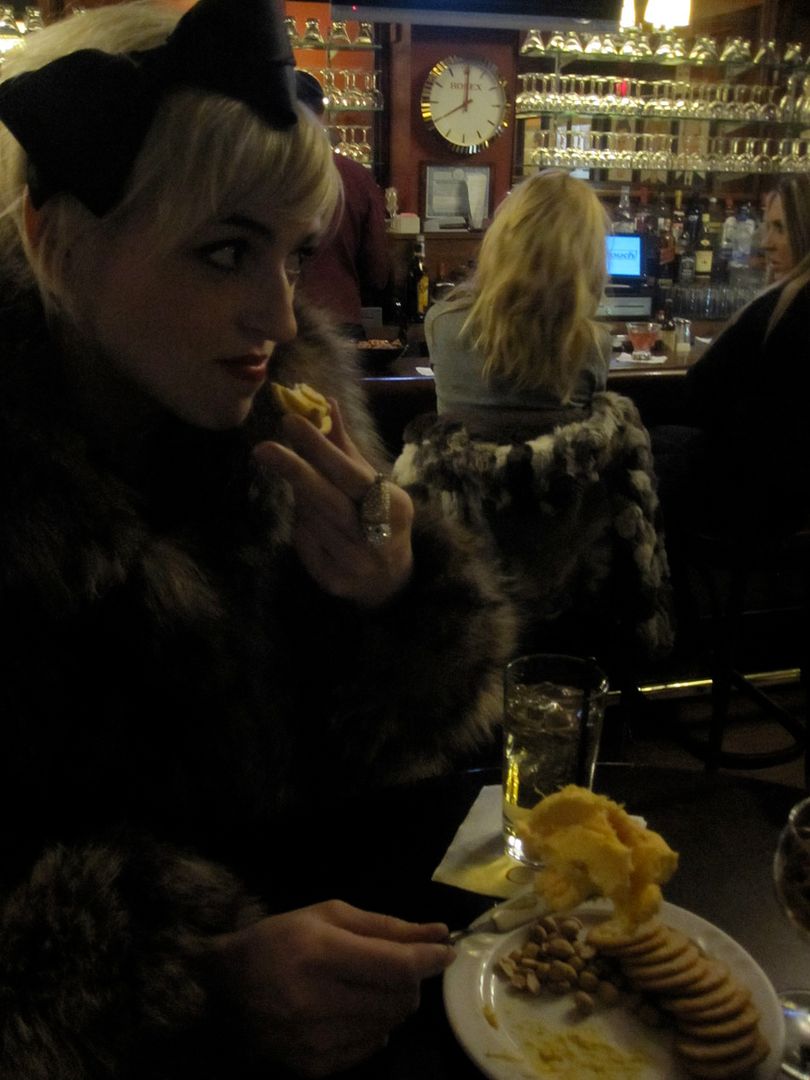 i didn't really know i knew them all, essentially the entire score, until suzanne took me and rosson on a tour of cool old hideaways in the city and we ended up singing show tunes at this west village bar
ever seen a potato with caviar?
the names are a bit of a blur but we three had quite a glamourous night bumping around in our furs from this Wakumba Lounge place to a theater bar to a Monkey Bar to this place: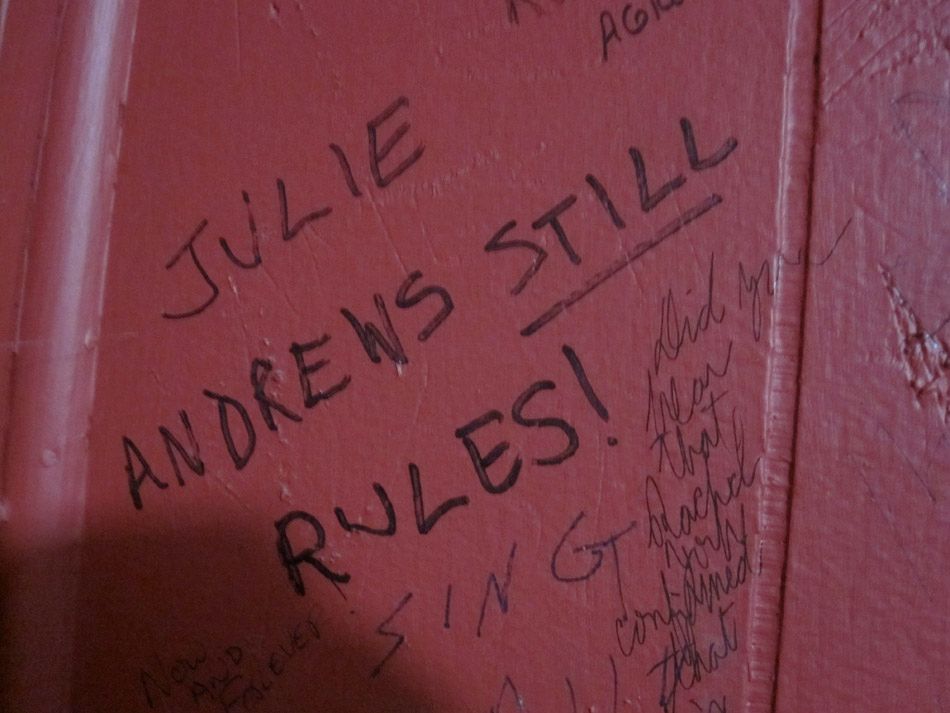 it was such a serious scene, like nothing i have seen before in eight years here
this repugnant photo rosson sent me of me is from some different and ugly night but i like it in the context of this song, excerpted, which i may or may not have sang with all the old musical gays at that piano bar last night:
..Downtown
Where the folks are broke.
Downtown
Where your life's a joke.
Downtown
When you buy your token,
you go….
..Downtown
Where the cabs don't stop
Downtown
Where the food is slop
Downtown
Where the hop-heads flop
in the snow….
..Where the guys are drips.
Where they rip your slips.
Where relationships are no go…..
..Downtown
That's your home address.
Ya live
Downtown
When your life's a mess.
Ya live
Downtown
Where depression's just
Status Quo….
..Downtown
Where the sun don't shine
Downtown
Past the bottom line
Downtown
Go ask any wino, he'll know…..