we are going to hang out in NYC just one sec before you get to see Tomoo and LA

kristin baker opened SPLITTING TWILIGHT anyone know that title reference?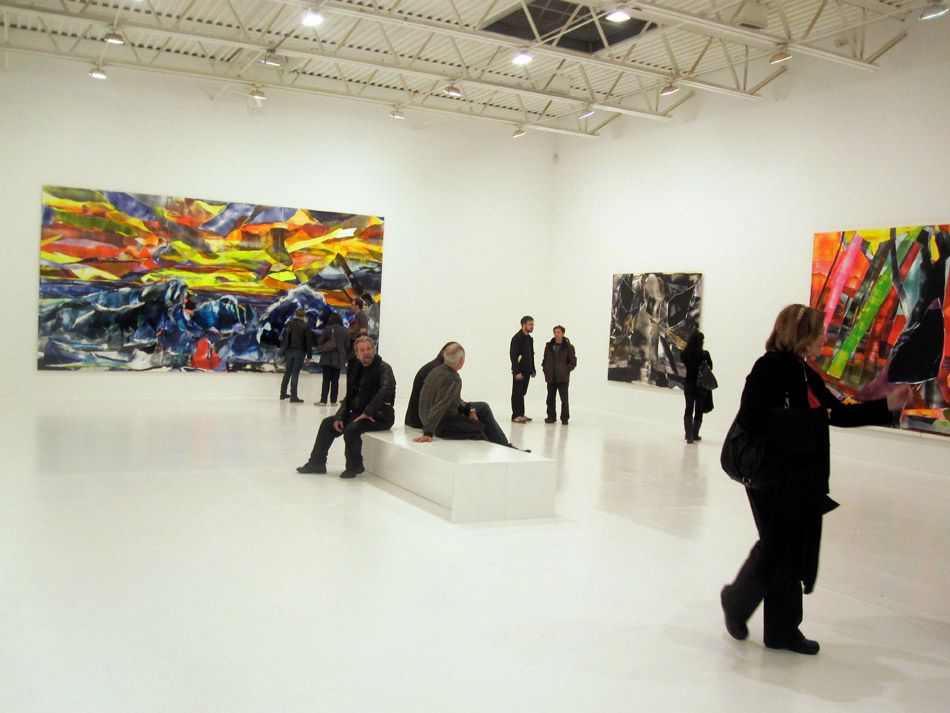 it's on the tip of my tongue. is it a pavement album???

tried googling it and got a little too much info on the next TWILIGHT movie

look at this

wow what a nugget!

this one is one of the best
you kind of have to see them in person!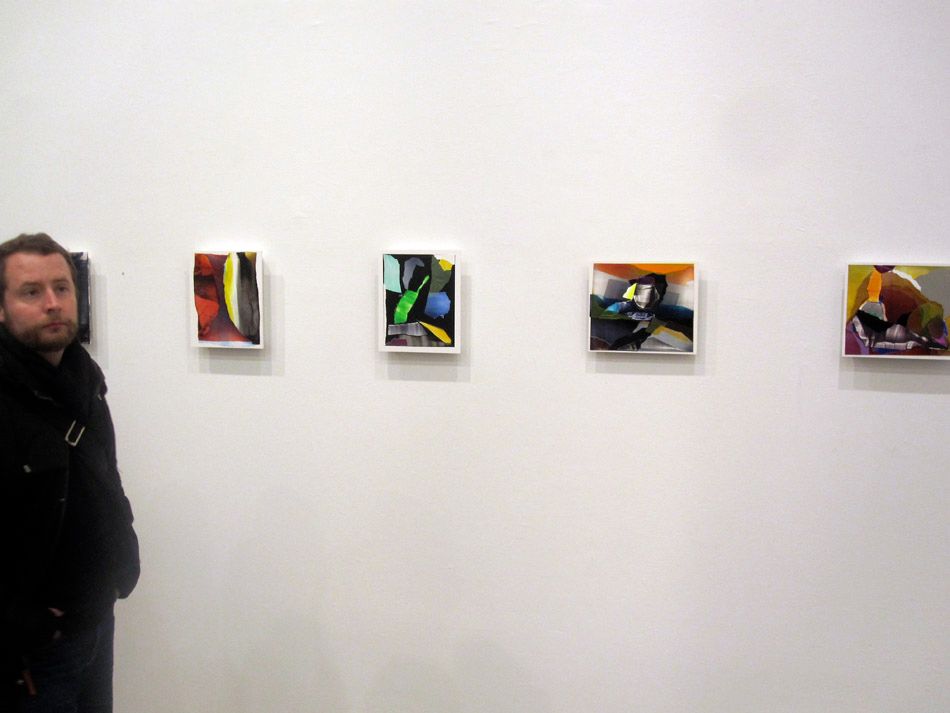 esp the wee ones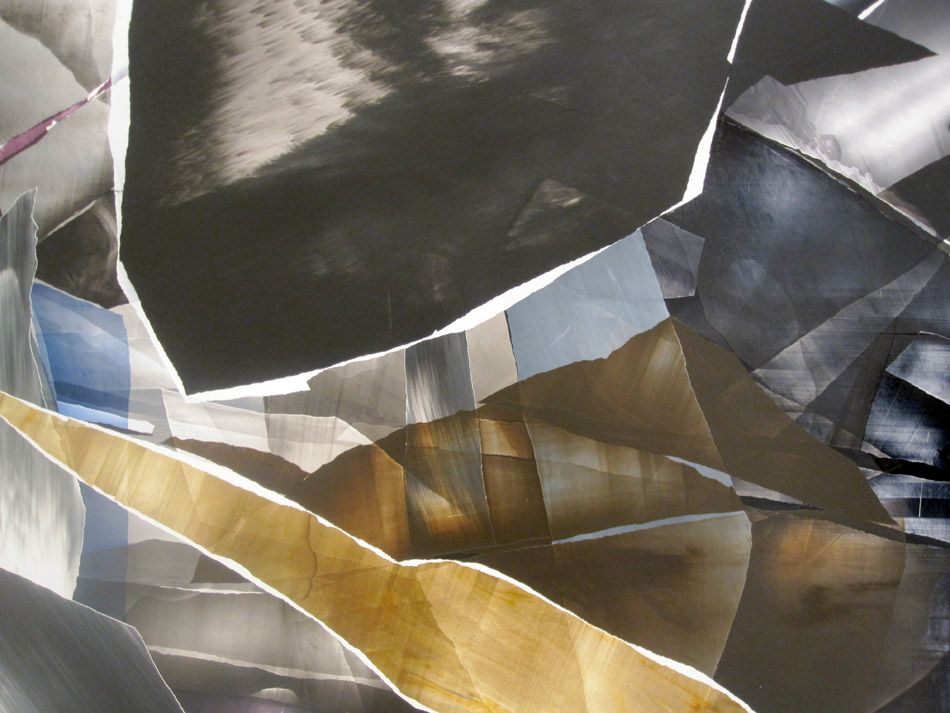 look at that oceanic depth! amazing. this texture is so aqueous and yet torn and yet!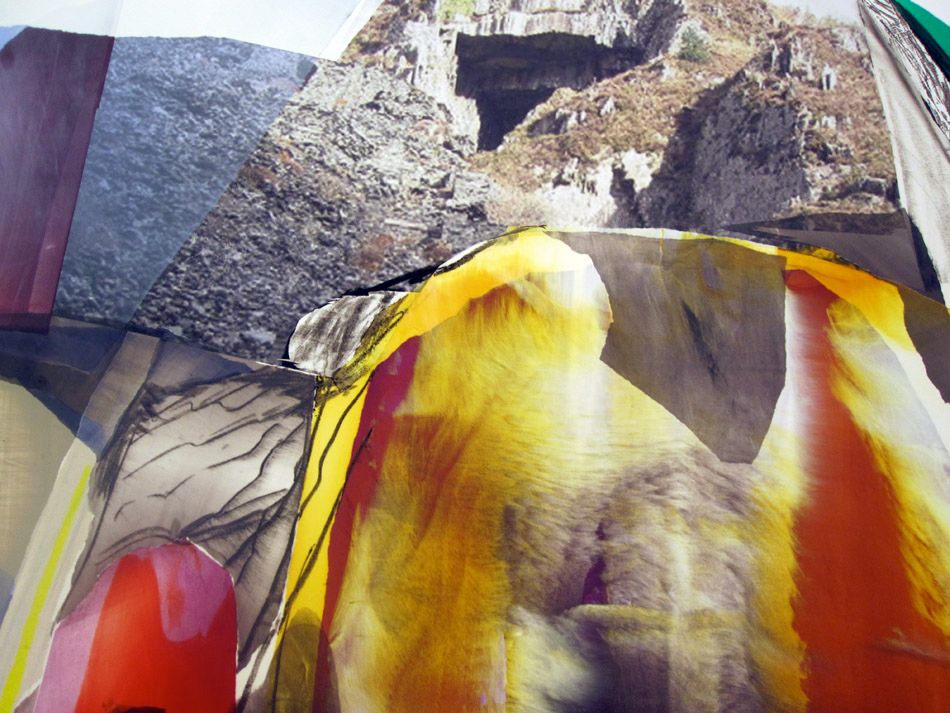 did you spot some digital printouts in there? i thought i did! a new ingredient??

beer and book and flying out of this
not around the world just to Los Angeles!

patrick likes this

i got a great tour of the new Blum and Poe from Matt

i forget about this one
there is something but i forget it
and the fact that i dont mind terribly that i forget it is a bad sign

uh oh WHAT is that

a magic eye painting!!!!
can u see it?
i can

the rough lofty space

can you spot the innovative hang?

new Grotjahn

this is Robers and Tilton

i forget who but they were awesome
layers of "screenic" like painting, blurred deep TV film issues
but they were called "mixed media" on the checklist
which is slang for "wont reveal my secrets"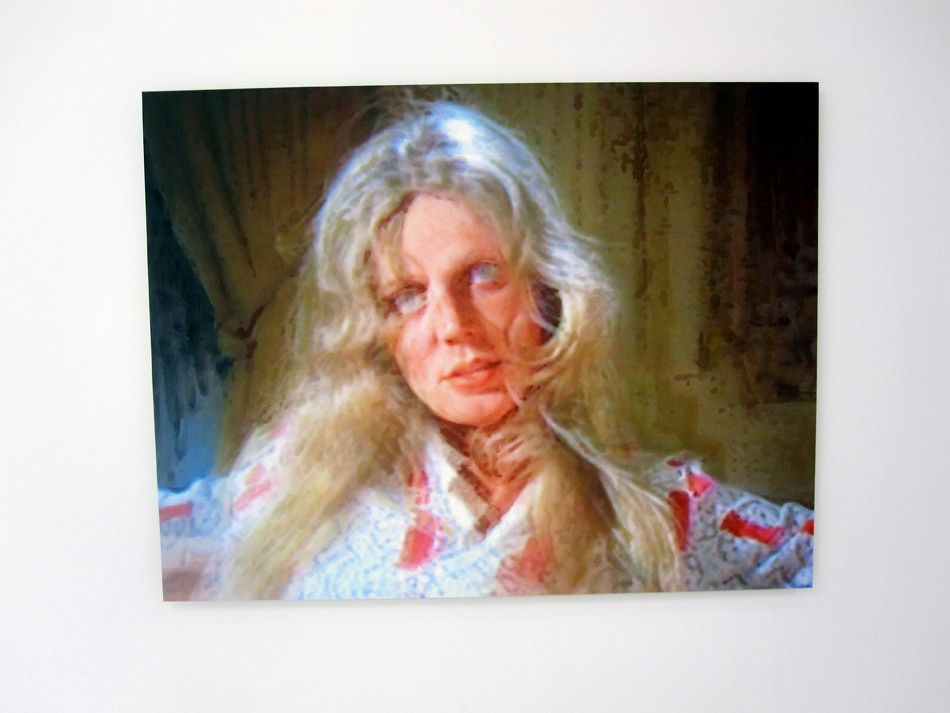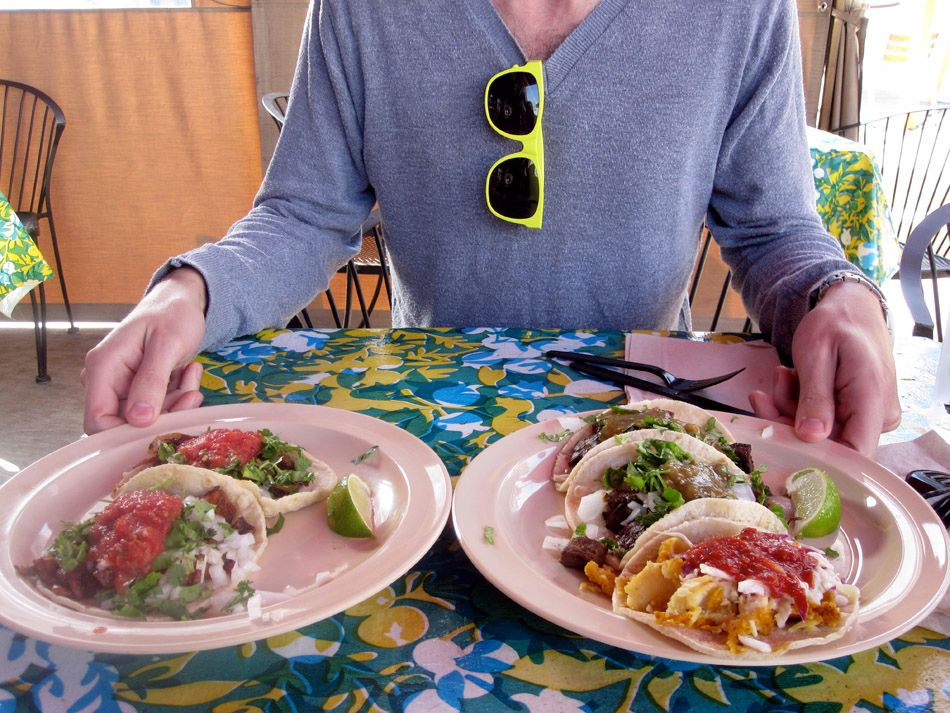 mixed media tacos amazing! with ollie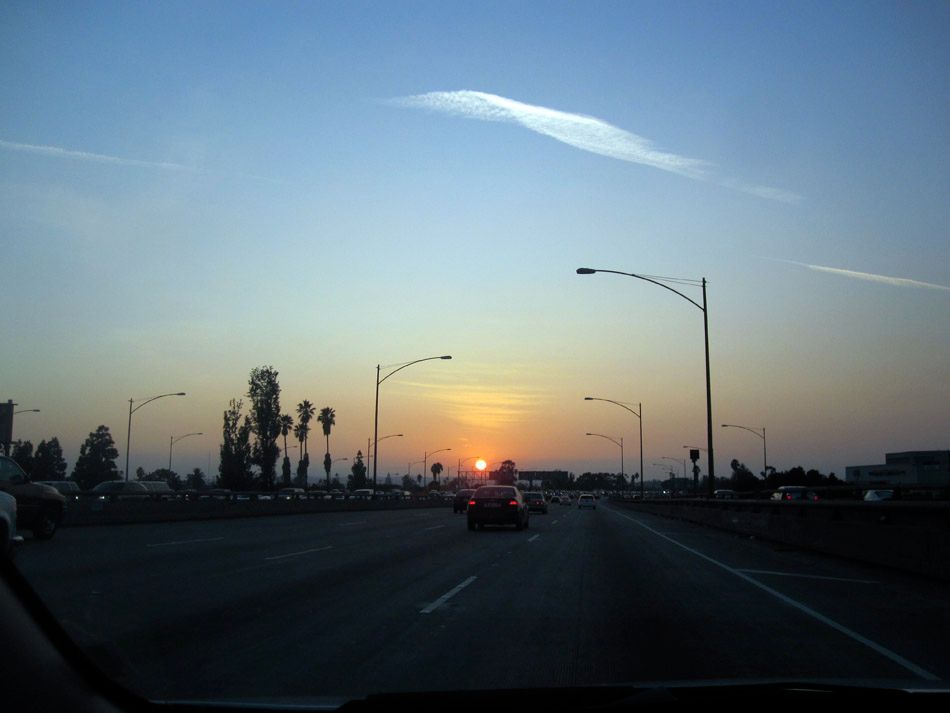 driving into the sun

past everyone
halleluya!

back in culver city and kim light is full of china art objects!

she moved down the block a little. little nice cube space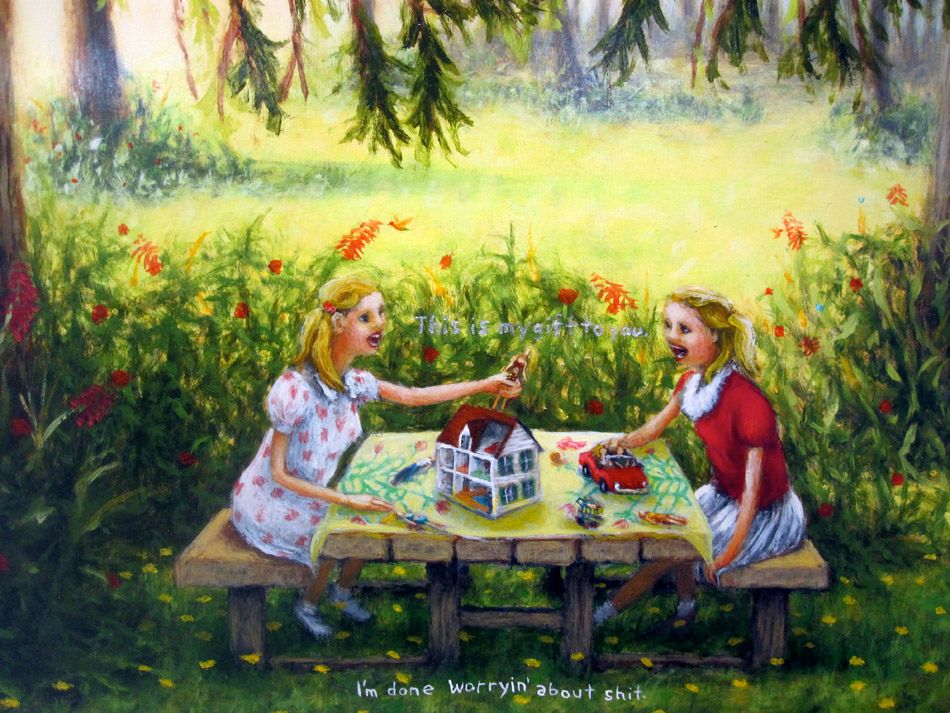 dan attoe at Peres Projects
i always forget that i really like his work
if you asked me i would say "oh sure hes ok" but then when i see his work in person i always leave feeling more like WOW he is really something!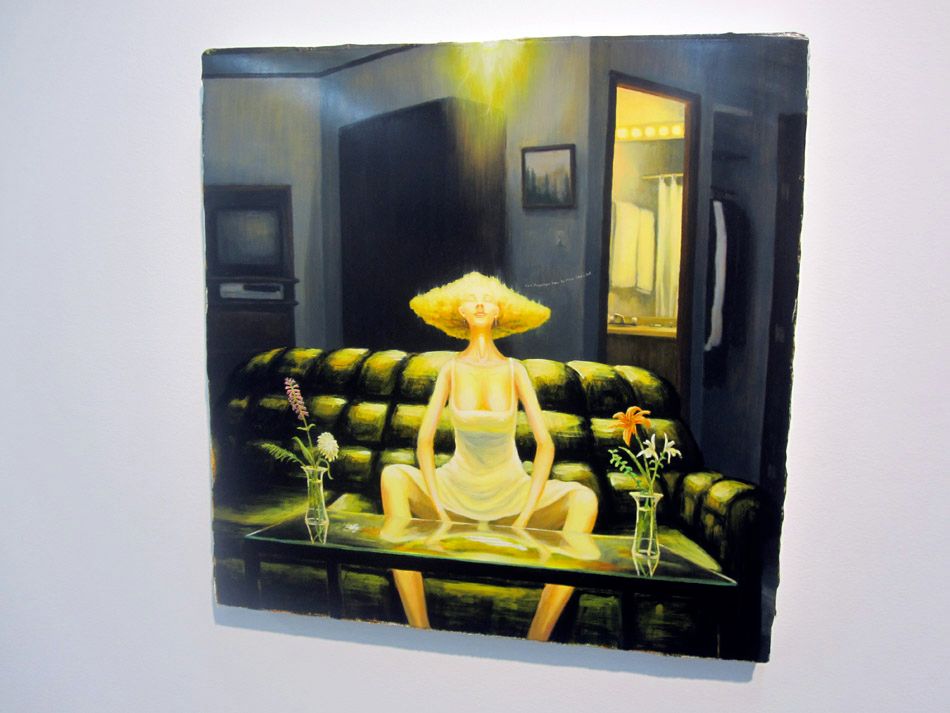 maybe the coke painting is not a good place to mention it but the caption reminded me that i had this major burst of optiism, perspective and well-being while i was in LA, from purely natural causes, and maybe just for the first time felt the effects of the west coast, the effect others talk about that used to annoy me. the getting off the treadmill feeling
maybe not

now onto Tomoo Gokita at Honor Fraser, the raison d'etre of this visit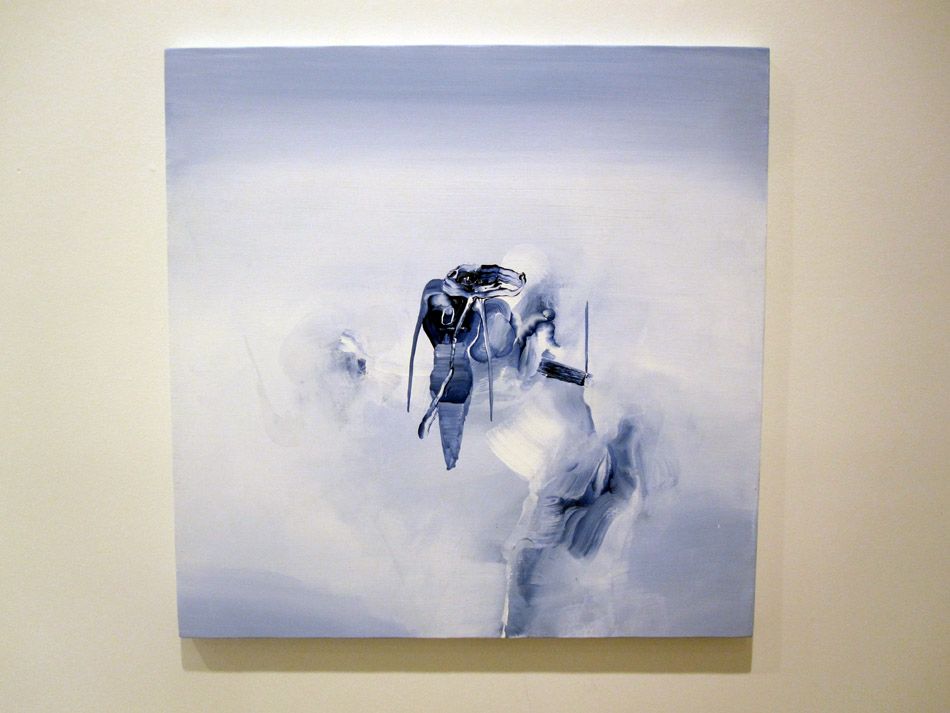 is that a hidden weiner?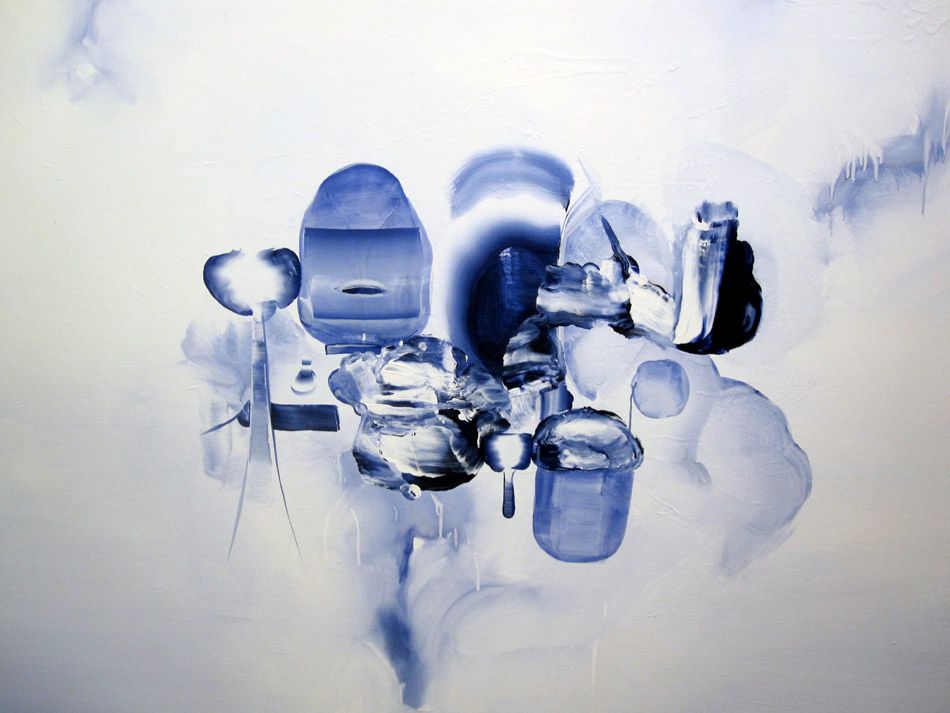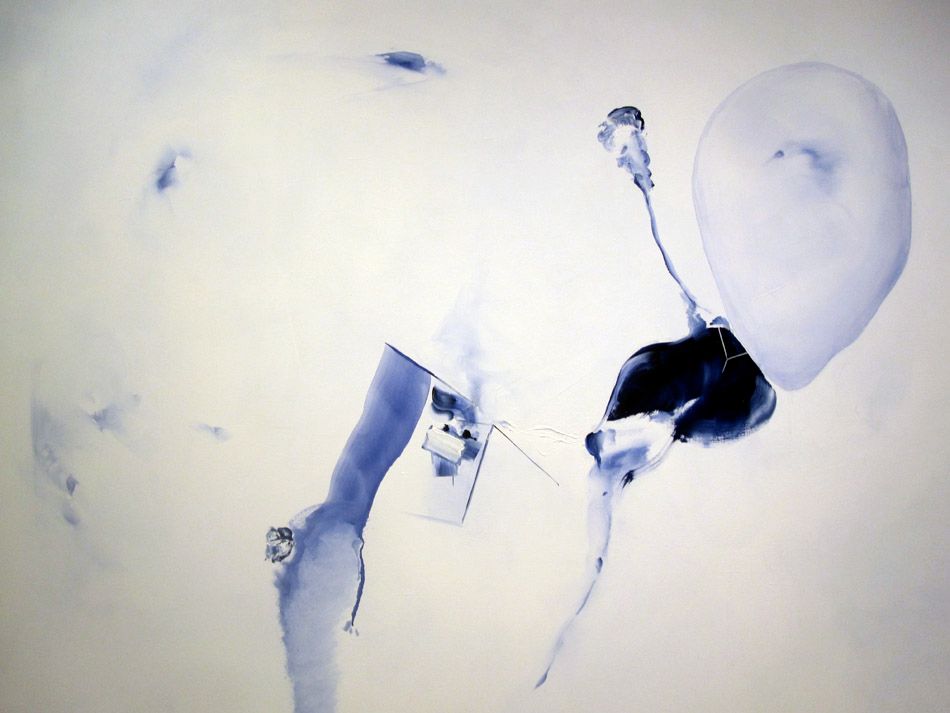 this was my favourite
not incidentally the most figurative one
i like his abstract paintings as well. i just have that extra wow thing with the figurative ones
should i feel bad about that?
or rather, does that make me unsophisticated?
the difference between an A and an A+ is not so very big a difference anyway

oh and look at this nugget!
remind you of anything??

sorry i keep answering my own questions how annoying of me!

i guess maybe today it just seems more apparent than other days that im not actually talking to anyone

now i am down the street a little at "stefan simchowitz's favourite gallery in LA"
did you like my british spelling for the south african?

they had a Brian Bress photo in the back that was truly striking
if it doesnt strike you look at this:

i outlined the figures for you
this is a photo of three people in a set that he built, not just a collage or whatever
remarkable!

kim light looking art sexy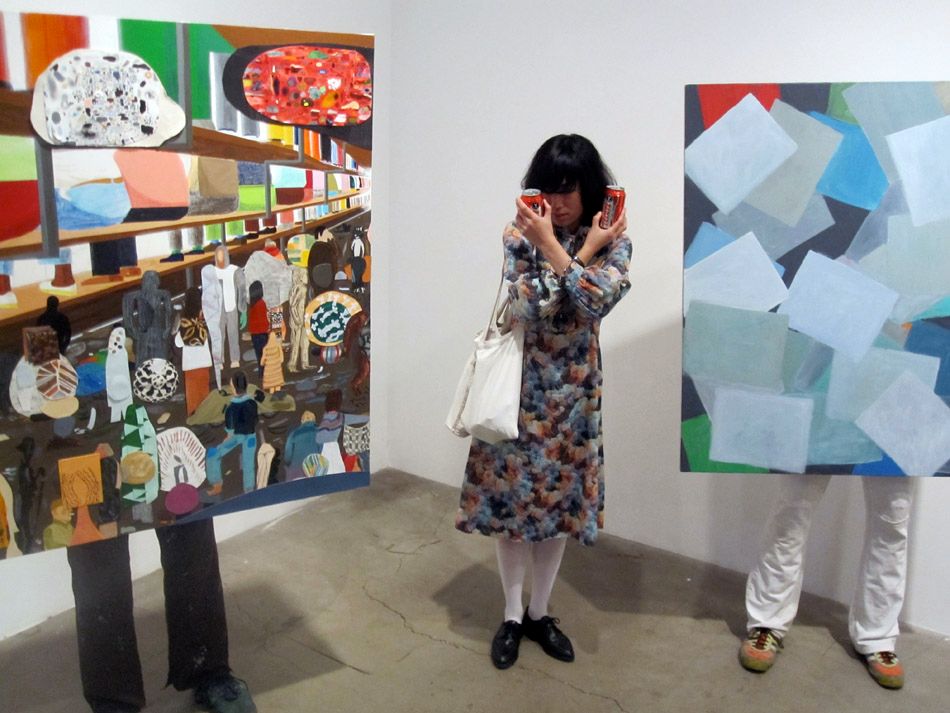 i forget what show this was, the place behind honor's space?
this is KIKI who was on my blog before do you recognize her?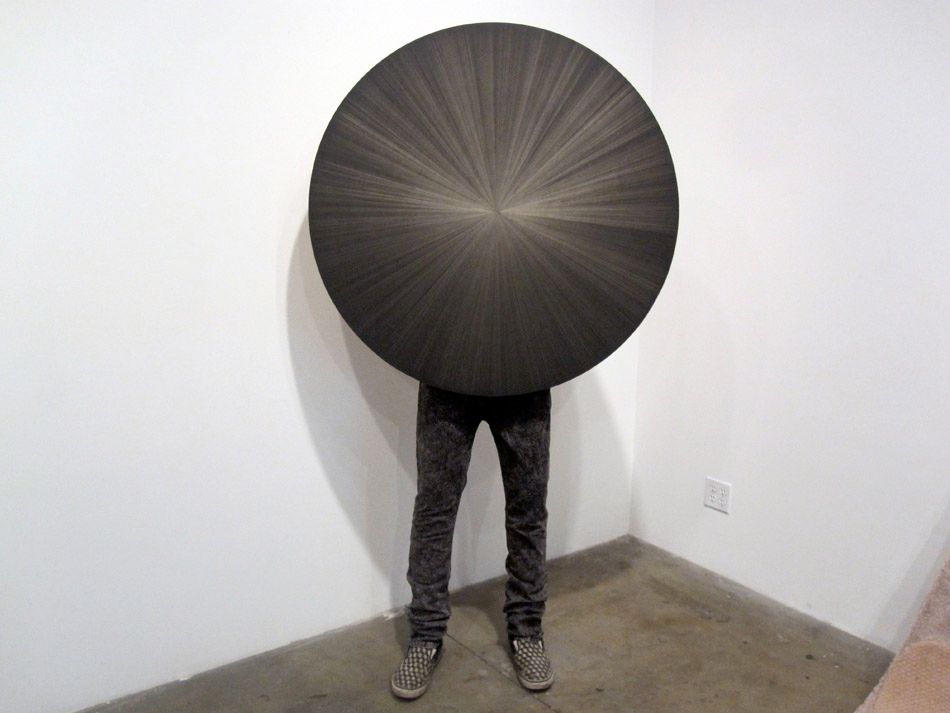 two pieces stuck out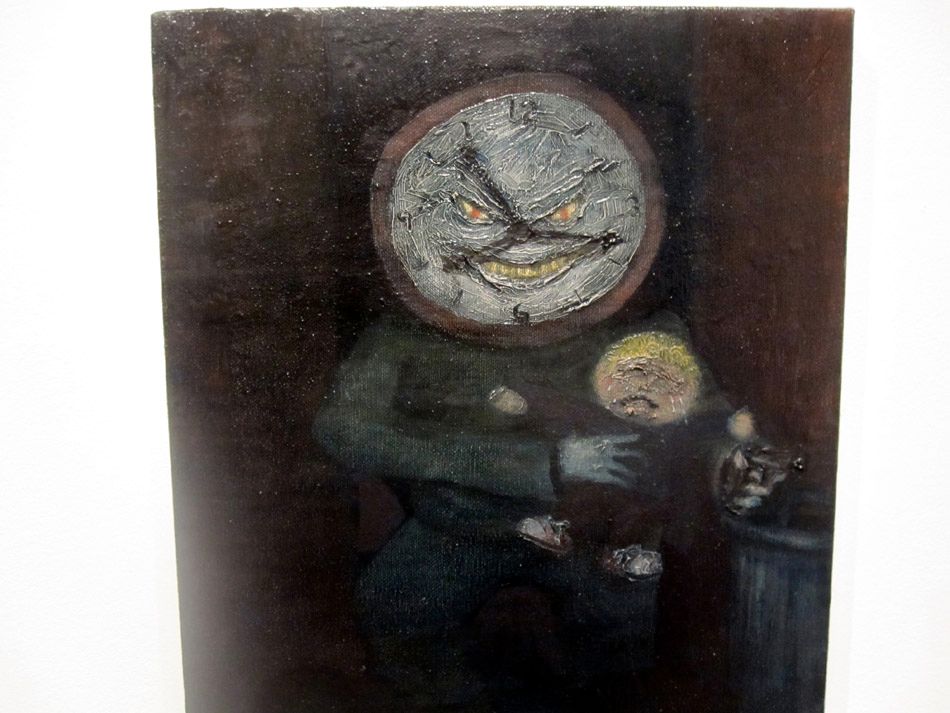 new york minute nightmare!
i had them, i assure you

tomoo dinner
tomoo loves mexican wrestling, tacos, and tequila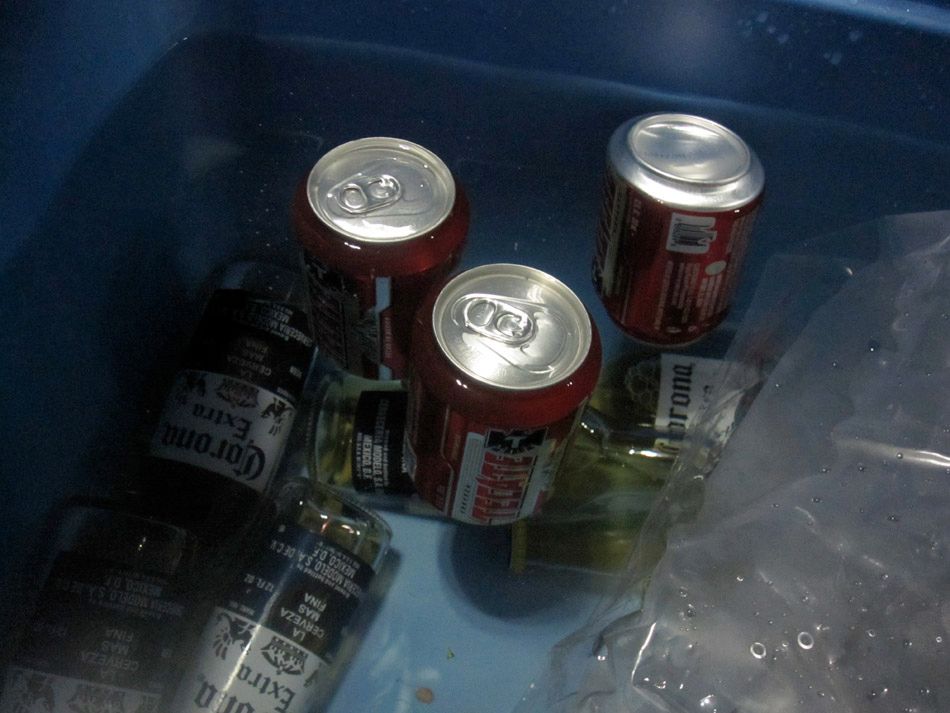 the beers were left largely untouched in favour of it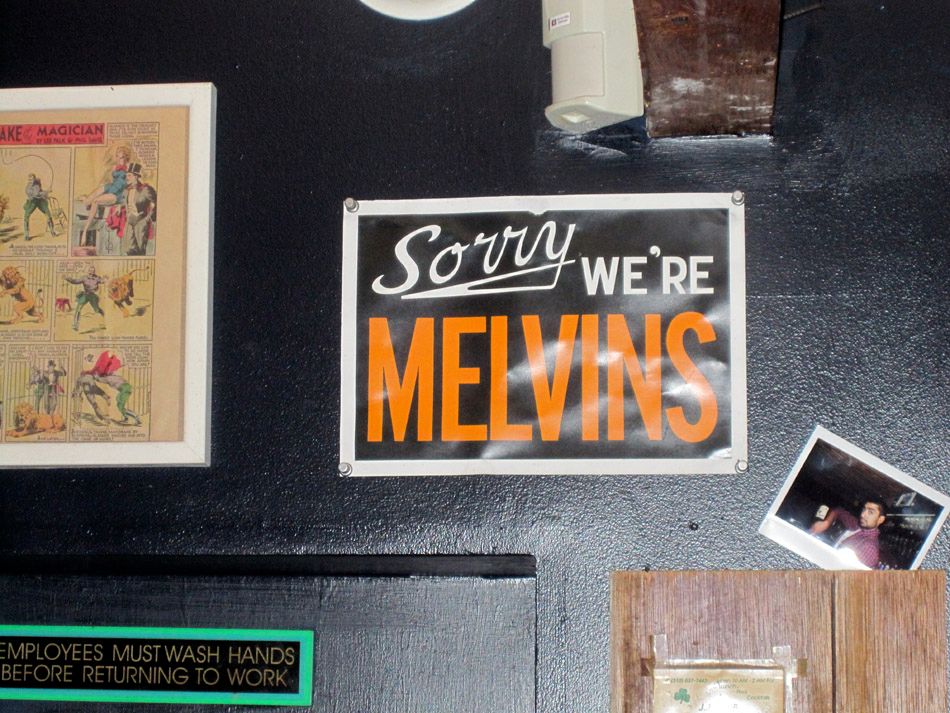 tomoo and friend
i should have taken more pictures at the party because it was really fun (read: lugubrious)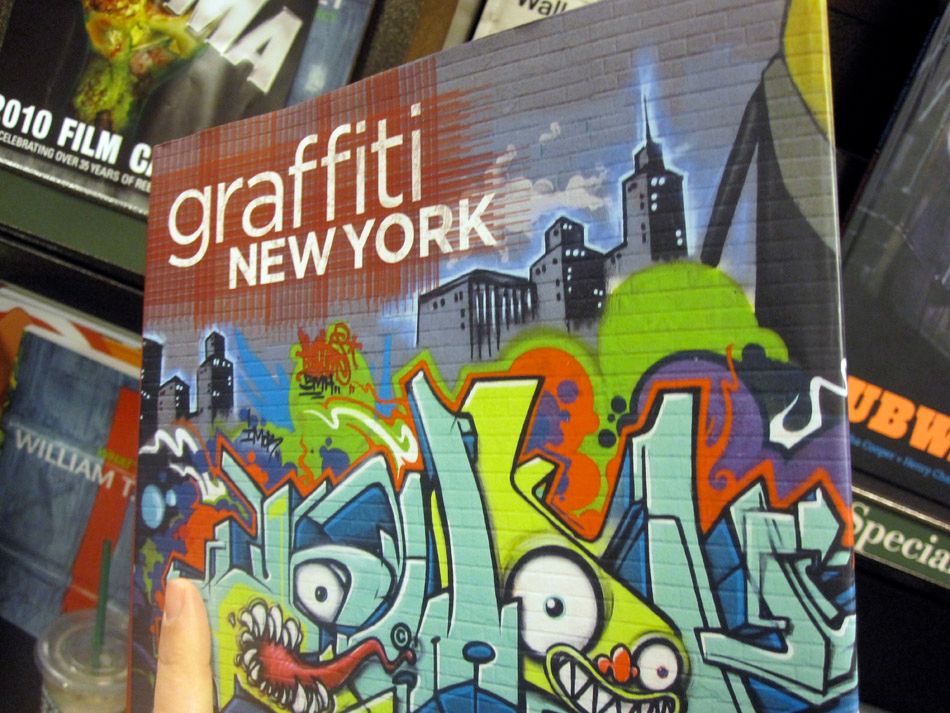 so i drove to santa monica the next morning
i went to barnes and noble and the first thing i saw was the NUMERO with the article i wrote on terence!
it was 13 boners so i didnt buy it and then forgot to take a picture
i took a picture of this odd graffiti book instead

whose only page with anything recognizable included these two photos. which dont make any sense and what the heck was up with that book?
you know those buildings out in LIC? i think it was a book on that sort of thing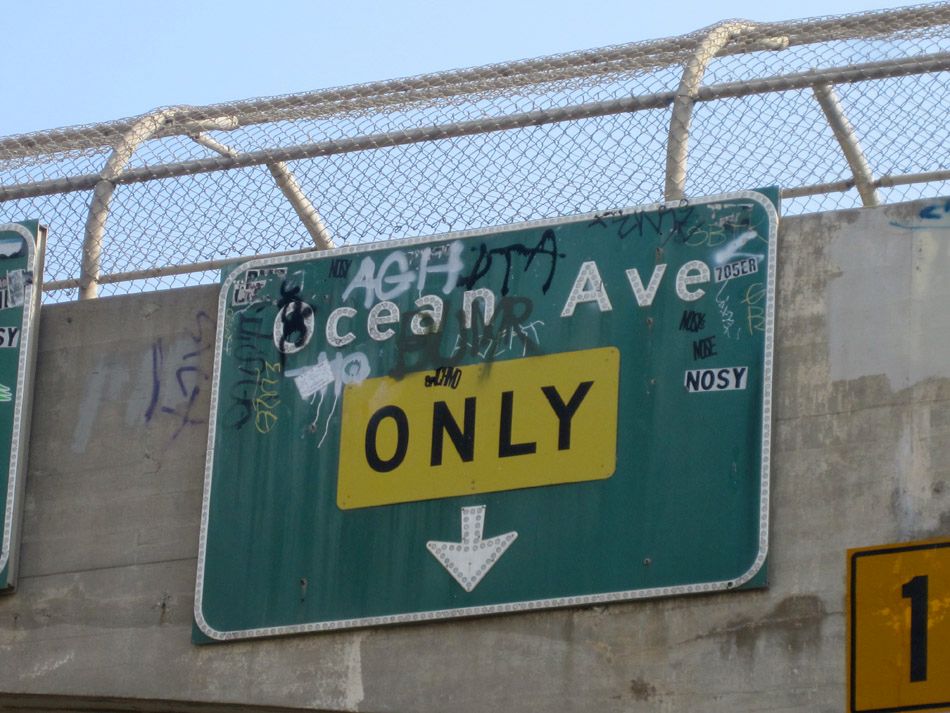 i wanted to stick my toes in the water just for a sec

i did so

i would say it is important to do as many things as possible to constantly remind your dumb brain the scale and scope of the world and the things in it
because you naturally snap back to your tiny set of concerns and your intese stresses and disappointments and forget to stick your head out and take a fresh breath

how many metaphors did i cram in there?

this is my favourite flower because it is so sharp and squaking
i can almost hear the archaeopteric screech it is making

succulent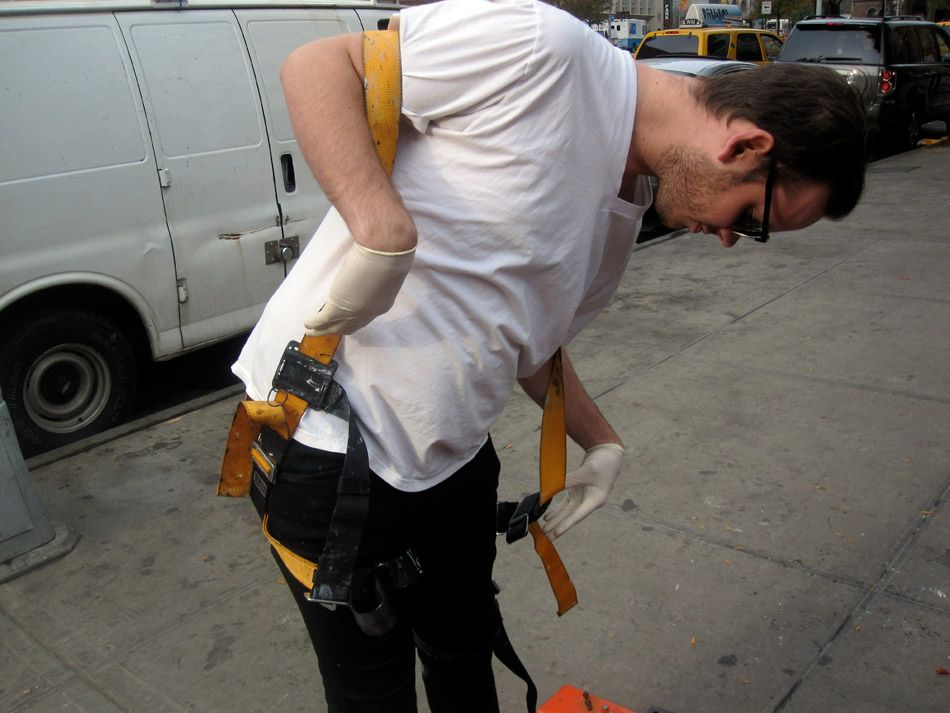 what is this succulent thing?

patrick in a harness!
oh wow what a treat

pat in Art Production Fund action!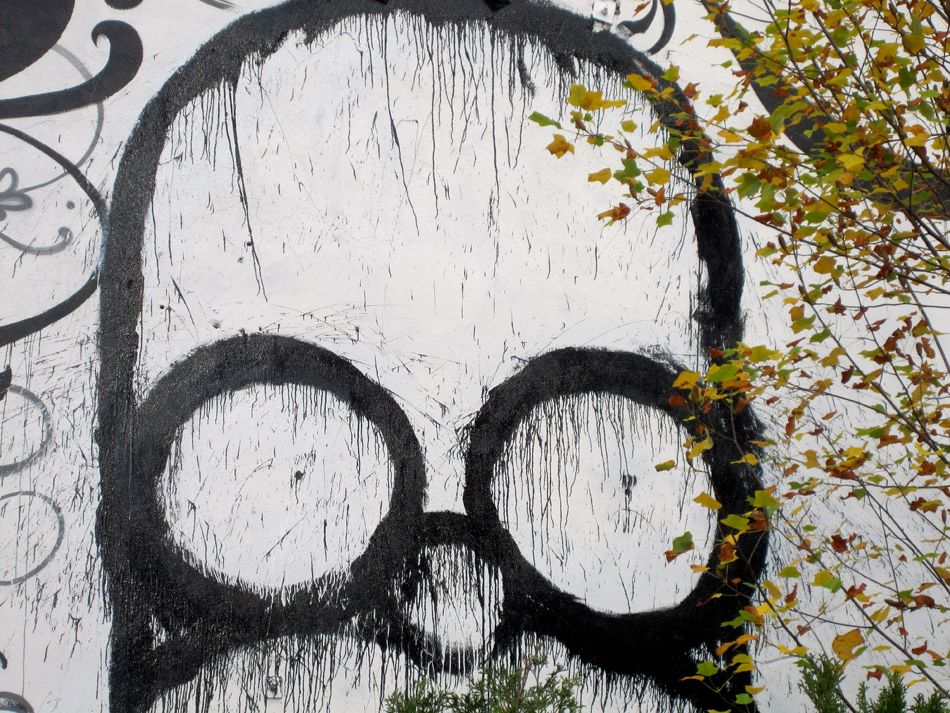 i told joyce i liked her piece's pinhole eyes and she said "he did too many drugs"
joyce being like a 60yr old artist who grew up in brooklyn makes this funnier. google her!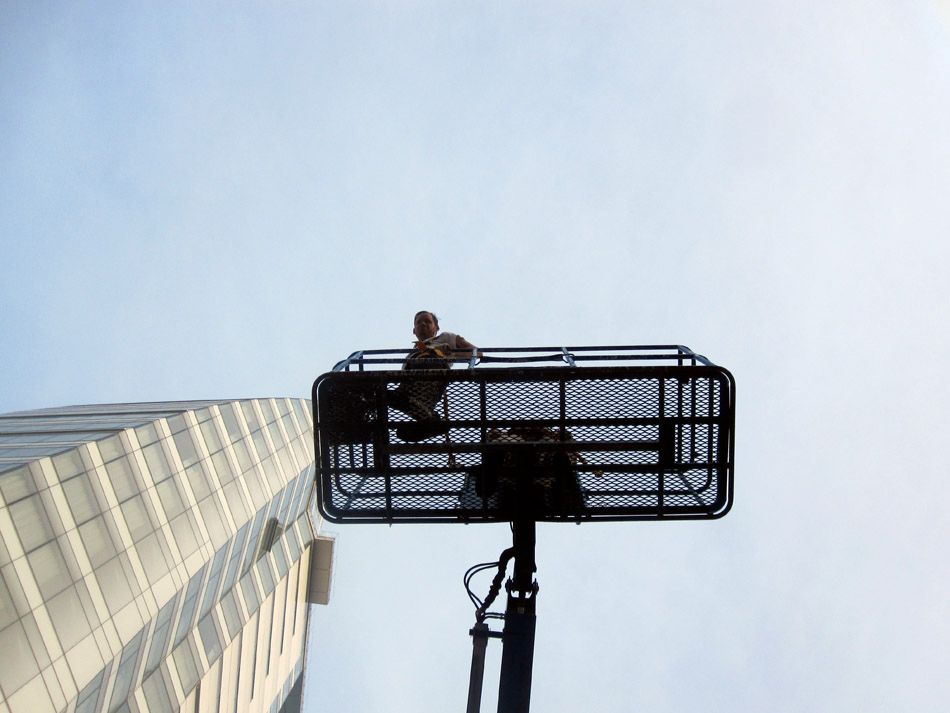 patty pat
splat!

i wont show the whole thing here is a preview with Shinique!

working on something myself, much smaller

i had typed something about Dash but the computer deleted it somehow
it was about how i woke up from this really vivid dream about him this morning and it took a goodly while to realize it was just that.
i have this intrusive memory of how he used to always say "shame shame, know your name!" at me and laugh and poke me.
i cant imagine what i did to keep having him say this to me. maybe my behaviour was especially shameful during that time!

since that dream or rather the morning reality and its recollection right now depresses me, lets look at animals for our remaining 5 seconds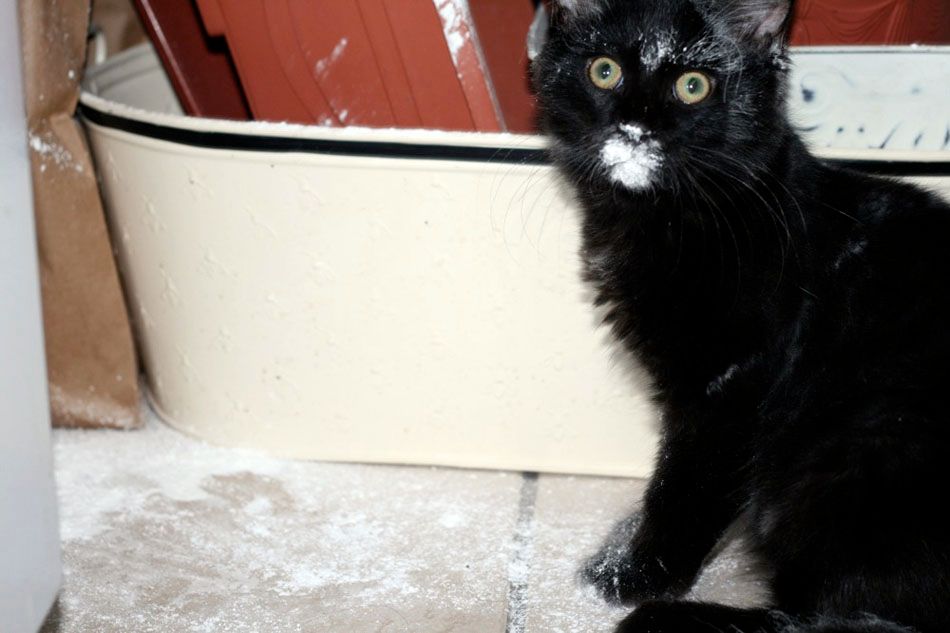 not all thigns on cuteoverload are cute

some are just neato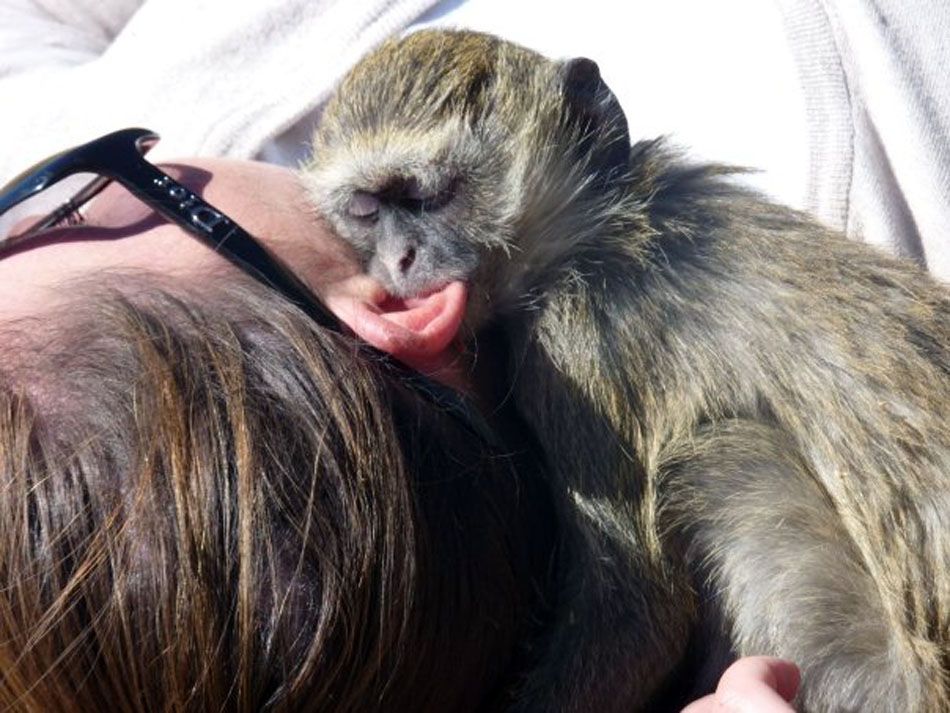 some are shameful!