wow how did myspace get even lamer?
you know i have been trying to move my blog for a while and just cant seem to program wordpress so it doesnt look stupid but i will very soon! this guy Brett Web (yes a web designer named WEB) who once wrote graffiti with Os Gemeos and Dash in Portugal (OMG!) is redesigning the Deitch Projects website and promised to fix my own ART FROM BEHIND blog too.
soon!
soon no more of this place and i hope you all will agree to move with me

what are all these butts on suzanne's desk???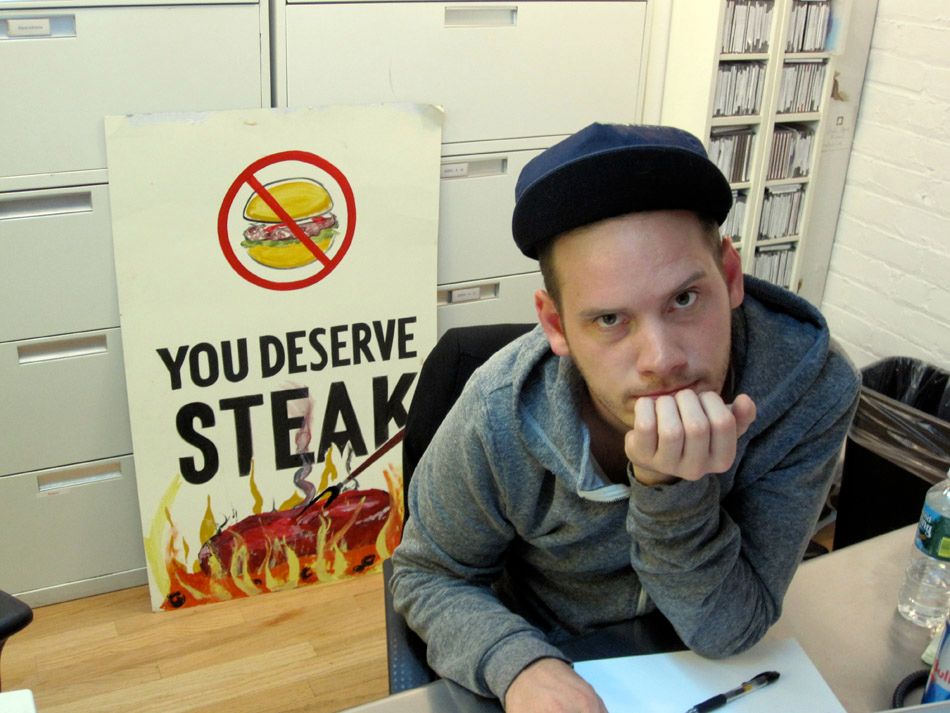 why does patrick look so "creative"?

because it was ZINE NIGHT last night!
here is a link to the hilarious GAWKER post about it, what? yes it was on gawker

this guy is cool he was so excited by how many people made zines he could not get over it. he was so excited. i think it was from working for Scott Hug for so long!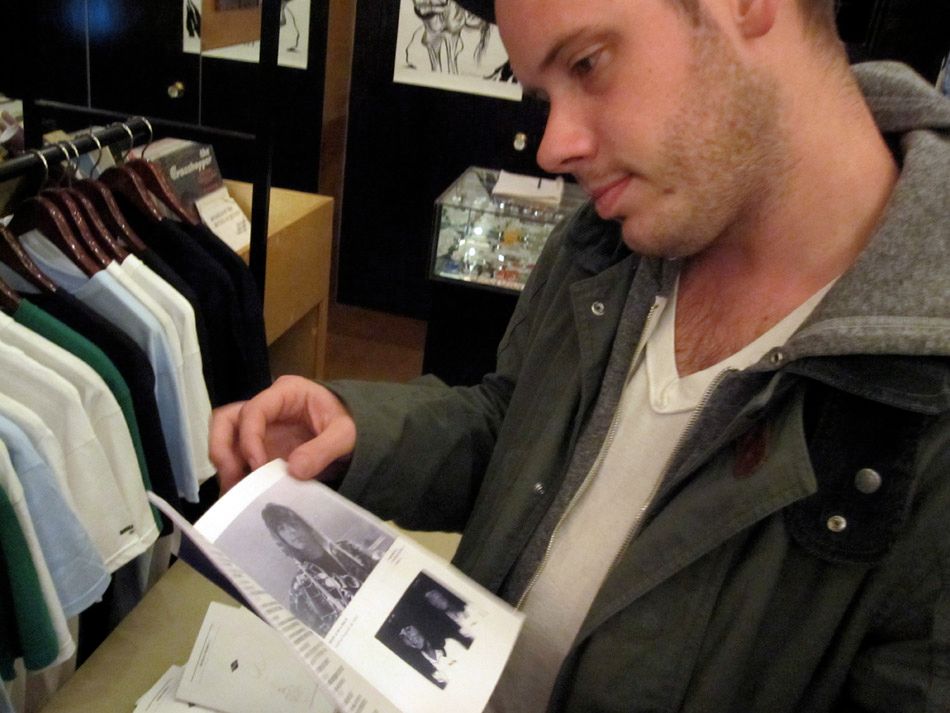 i didnt take photos of much recently and i dont care so

i have some big life things going on and the quotidian banter you have come to expect is RETIRED at least until i get my head back on straight or get a new head or get laid or something GOD