two words i (re) learned from reading the economist
how did i read RIME OF THE ANCIENT MARINER without knowing previously what RIME was? funny how people do that

last meal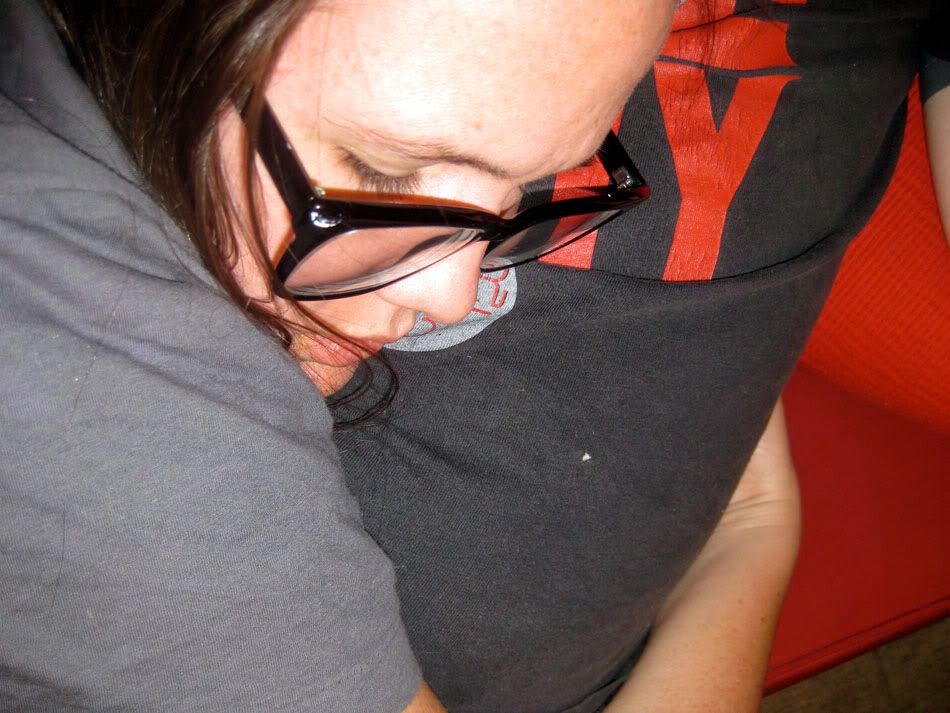 bye pud pud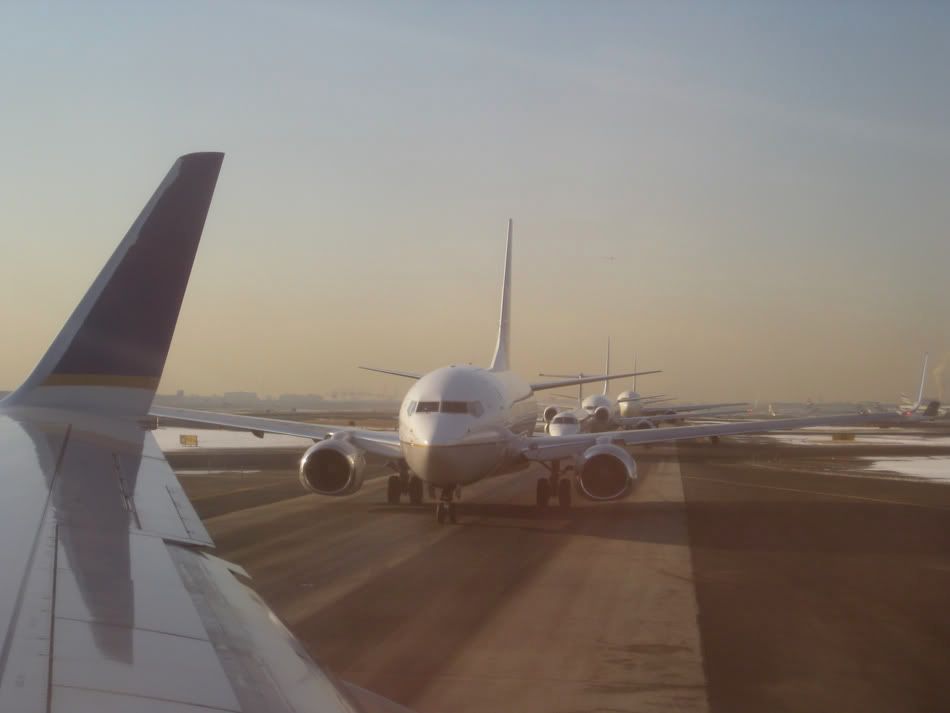 good morning rush hour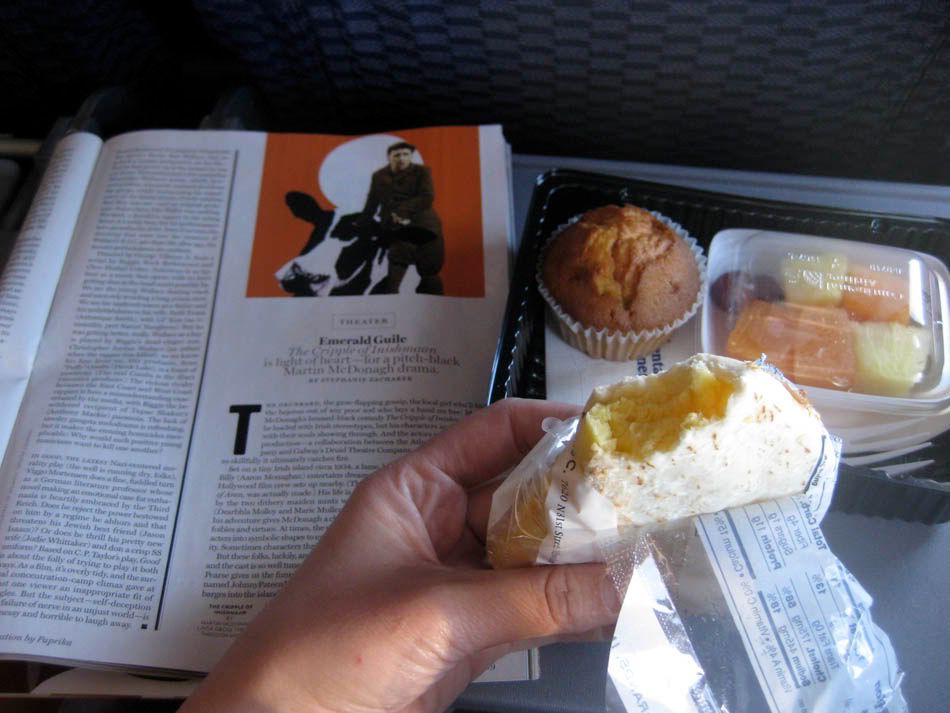 hello revulsion

the guy who made this flew me to LA for the painting show he organized
ever read gogol's THE NOSE??
no relation

the LA art fair was on at the same time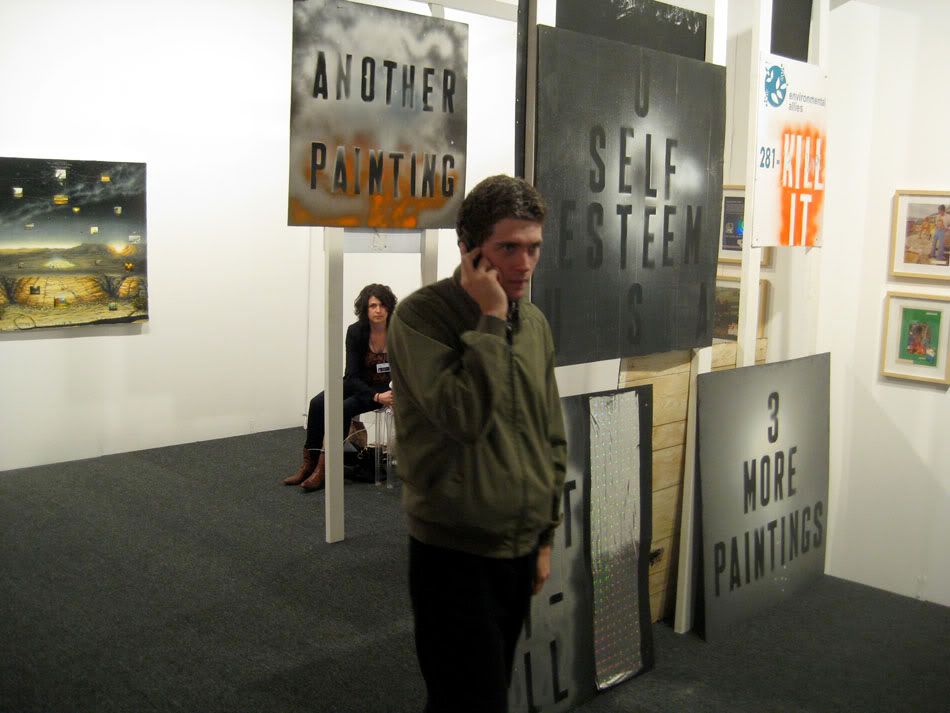 richard and serra whoops i mean sarah

mark flood

cj landia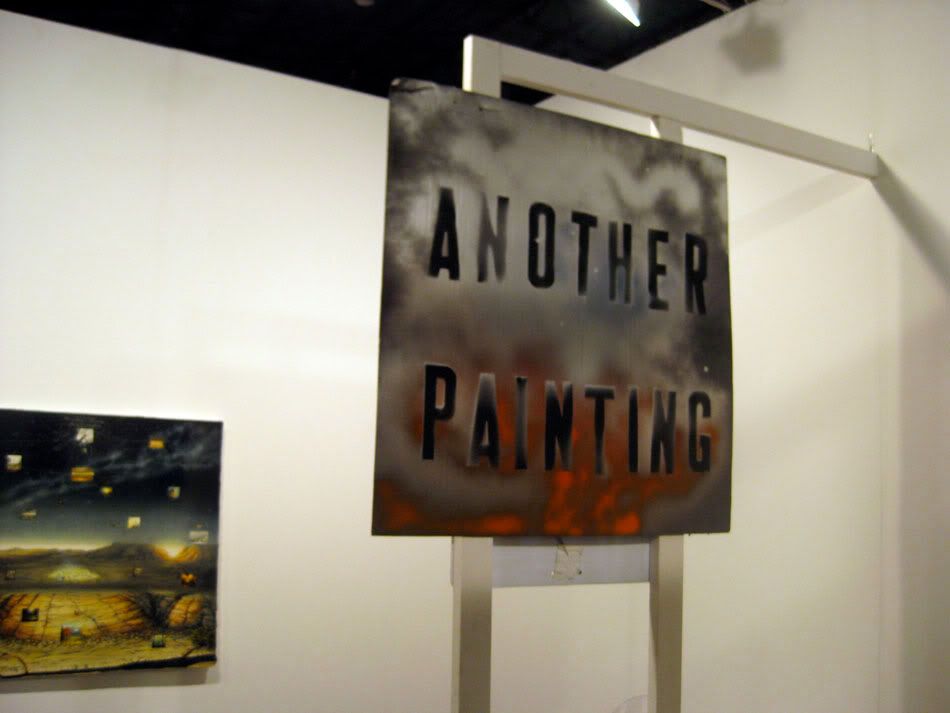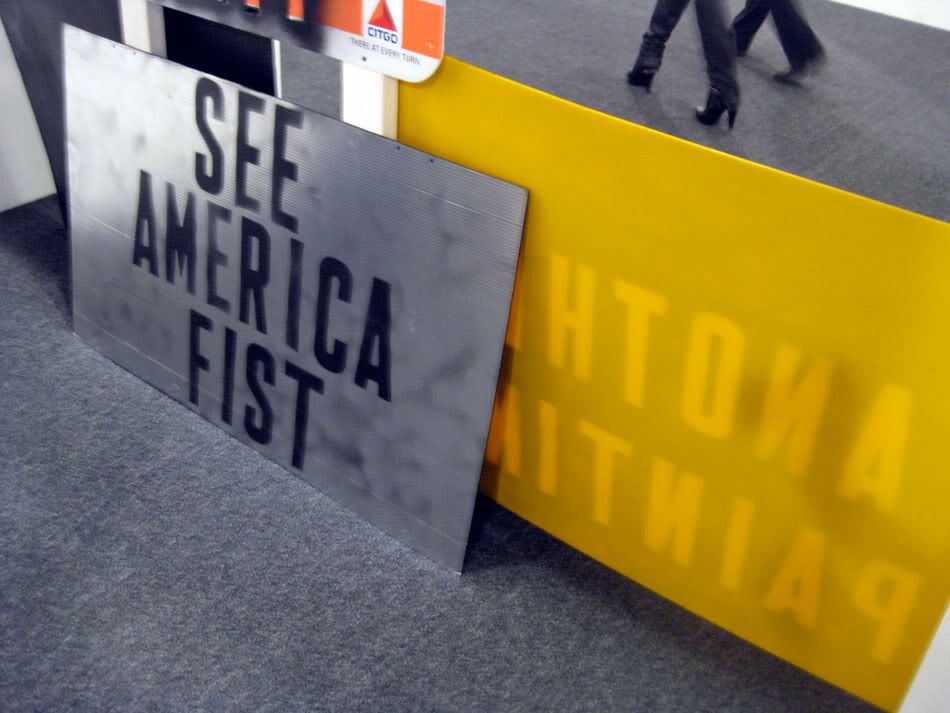 i would LOVED to have had this in the GET A ROPE
houston!
the whole time i am in houston i am going to pronounce it HOUSTON (as in houston street) with a completely straight face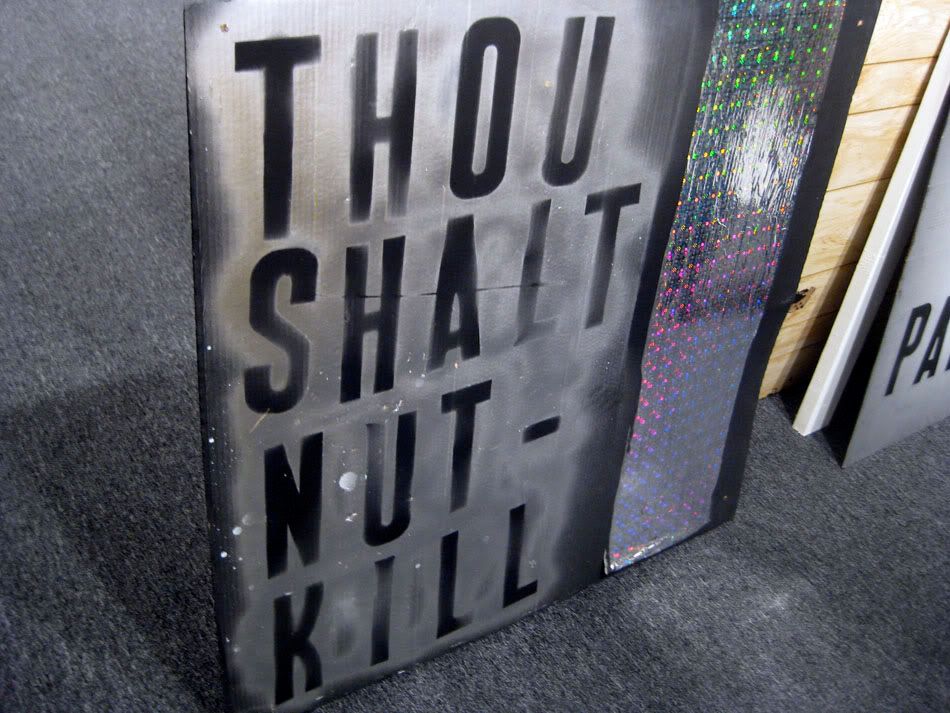 better get a nutguard!
(see previous fractured figure post)

this is a nice kehinde piece

his piece
Bennet Roberts
a blog fan i hear!

barely photo worthy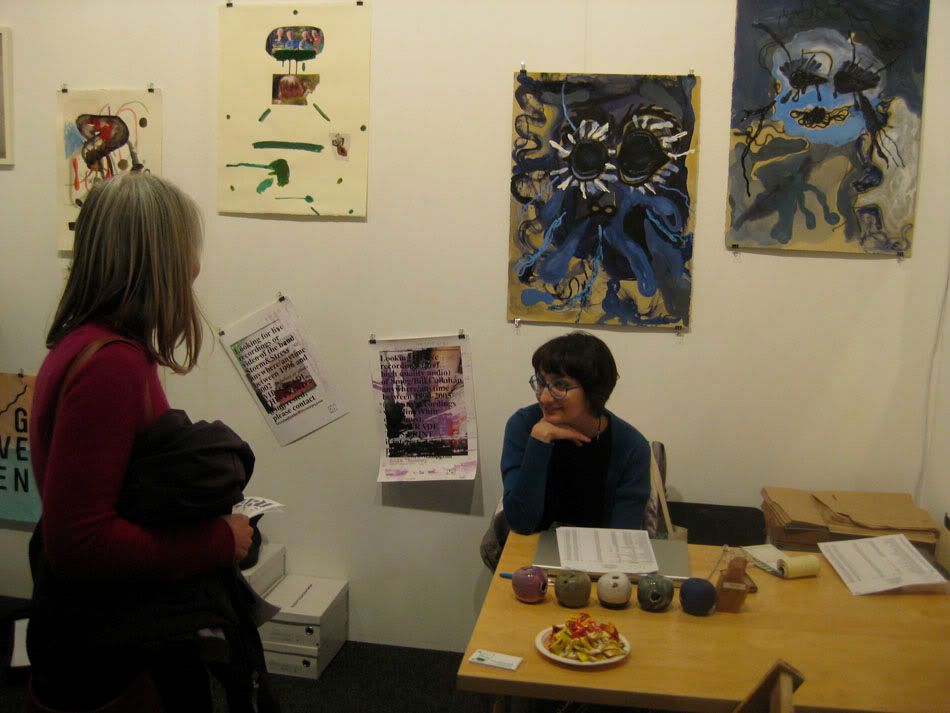 ooga boogs photo worthy but no Yao to be seen

i hate posting vertical photos but i like tim hawkinson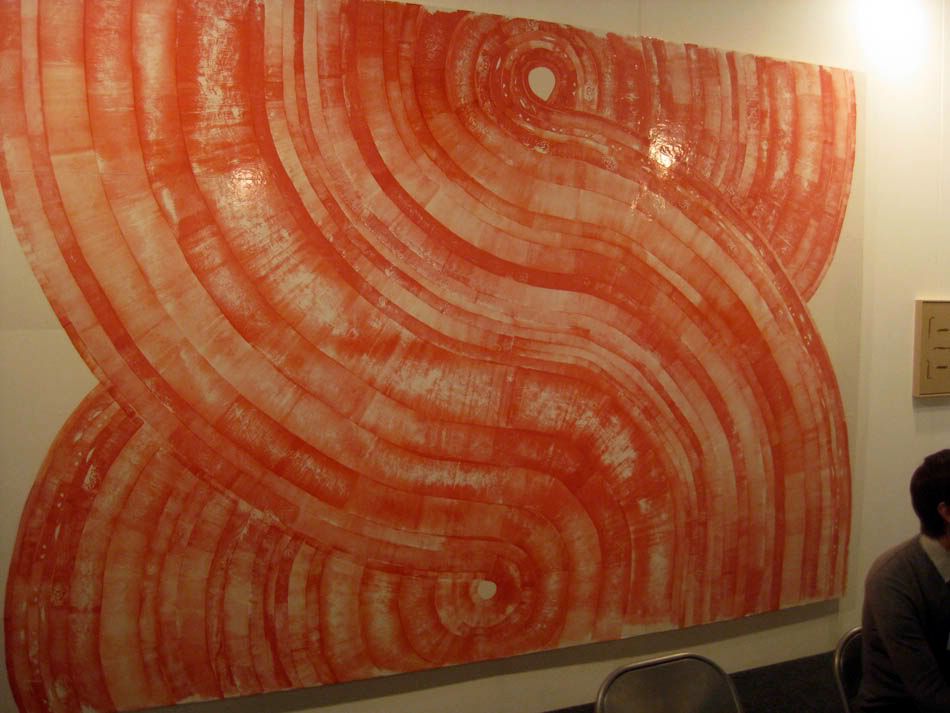 skin twist i think it was called
substraction, Nicky?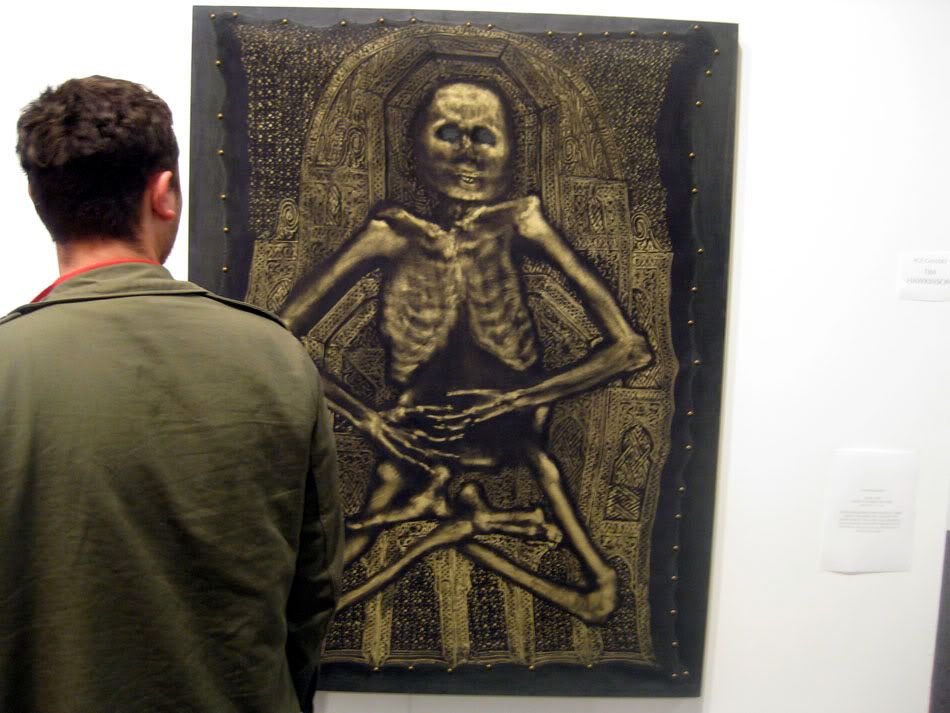 couldnt quite figure this one out, concept wise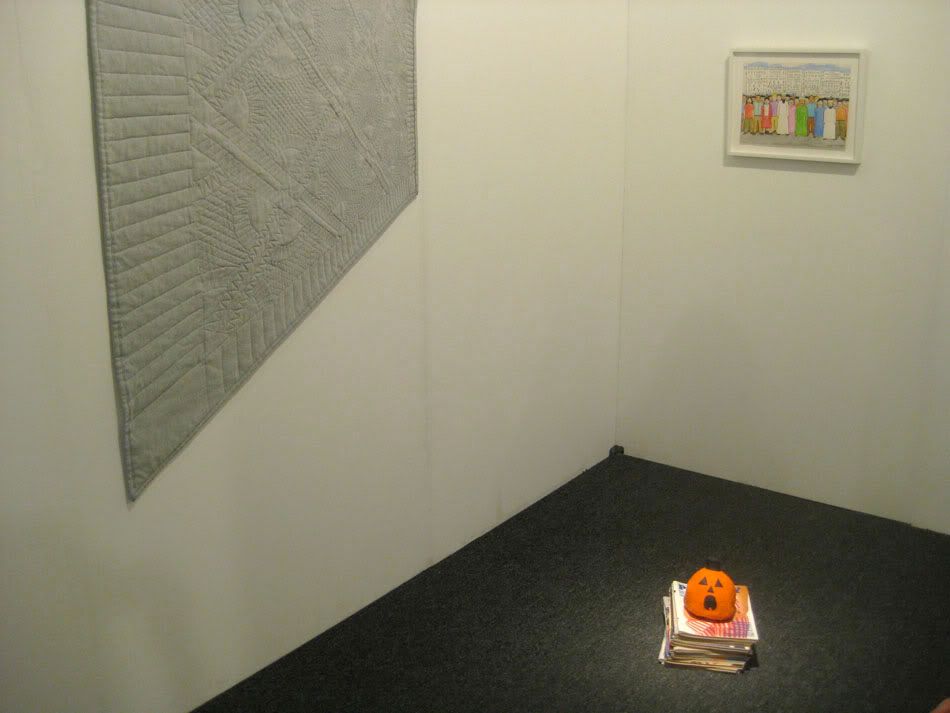 small A small pump again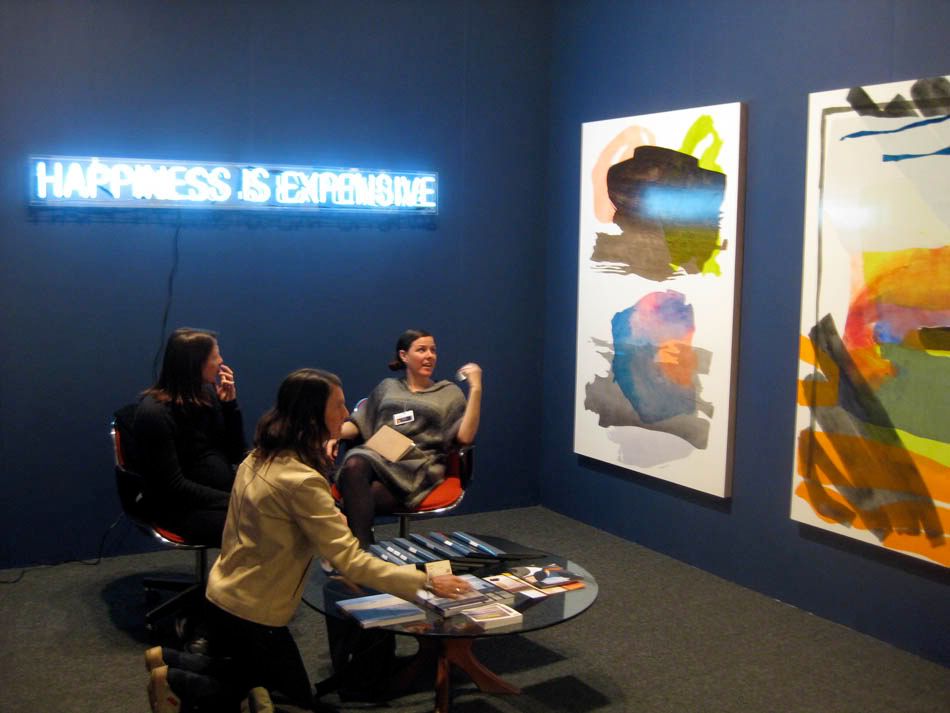 the first kristen baker biter ive seen, courtesy happpy lion

the first weiner of the spring, courtesy Ed Templeton

honor's new tomoos

anslem reyles
one of my recent additions to "faves" file

jack hanley

the journal magazine got me a fabulous like not a standard but a FABULOUS free room at the hollywood standard
i was so psyched it was so nice of them
what?
i know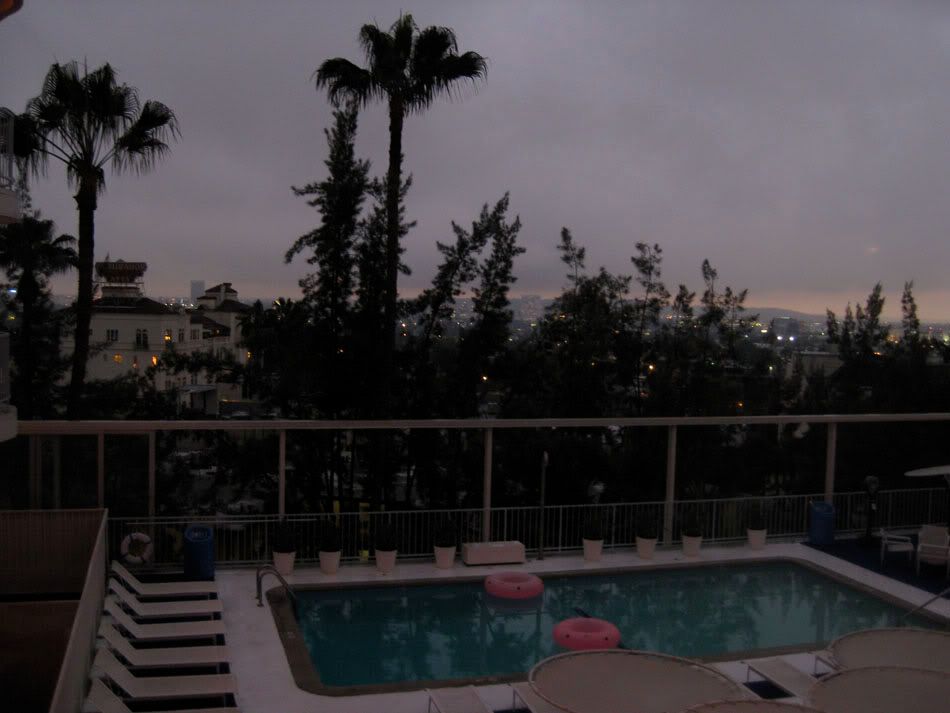 LA dee da!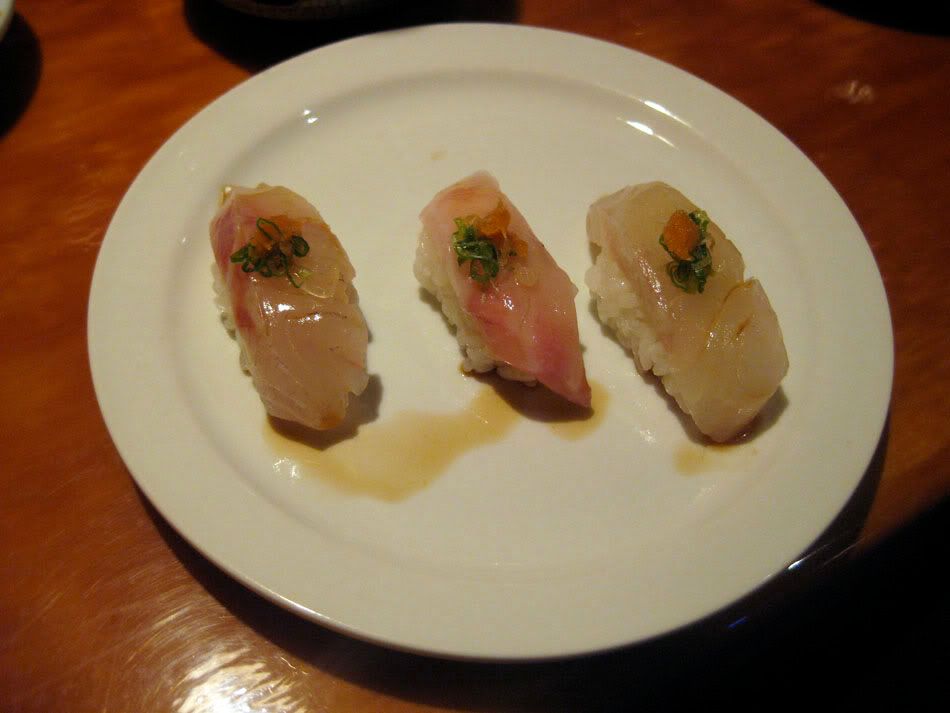 ate sushi at a restaurant with no menu where you just eat what you're served

even when its sea urchin
or……MILT!
no we didnt eat any milt
man milt
oh gross

fresh crab hand roll was the best oh man

i will spare you the other one million kathy bored at hotel photos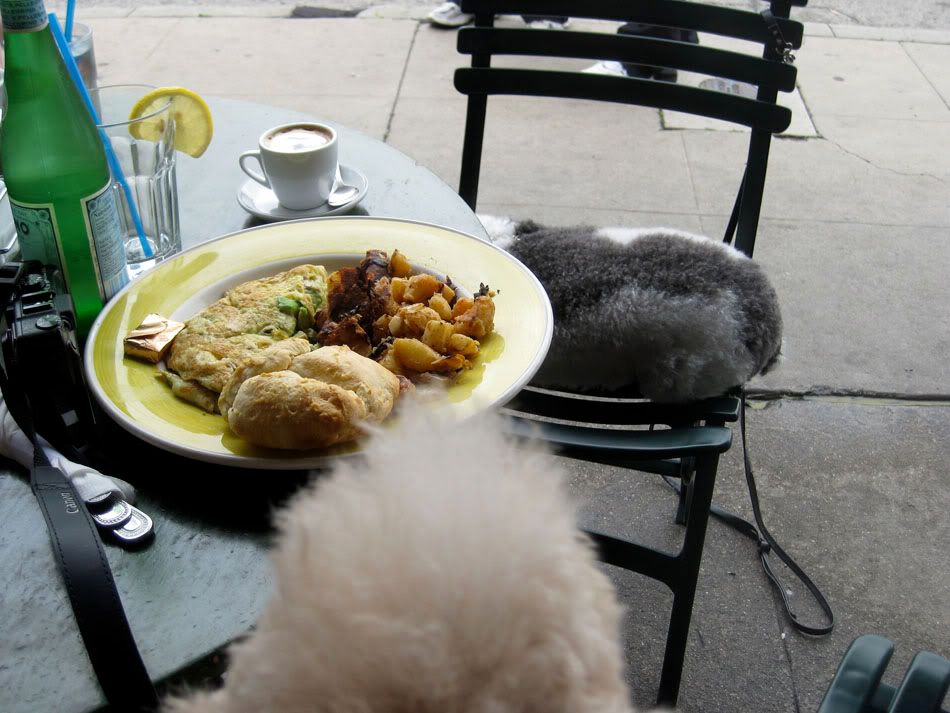 breakfast with puffs

Henry ate stefan's food while he was on the phone

ah stefan
what am i going to do with you
projects or no projects?
i used to be more clear on it

kim light had an opening the same night as mine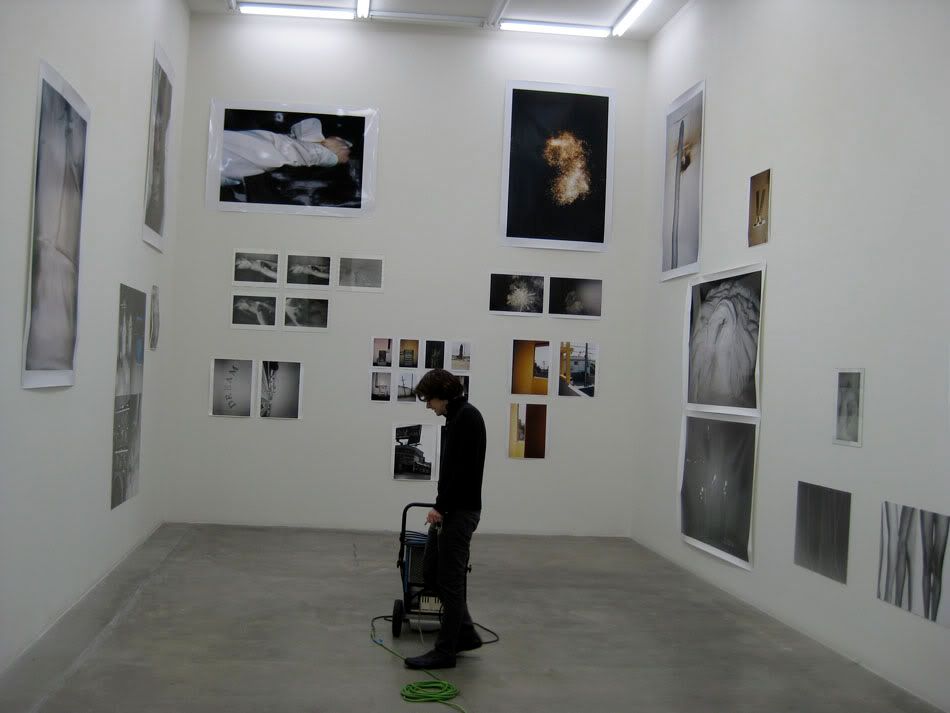 with a photo show stefan aparently organized?
this is what i mean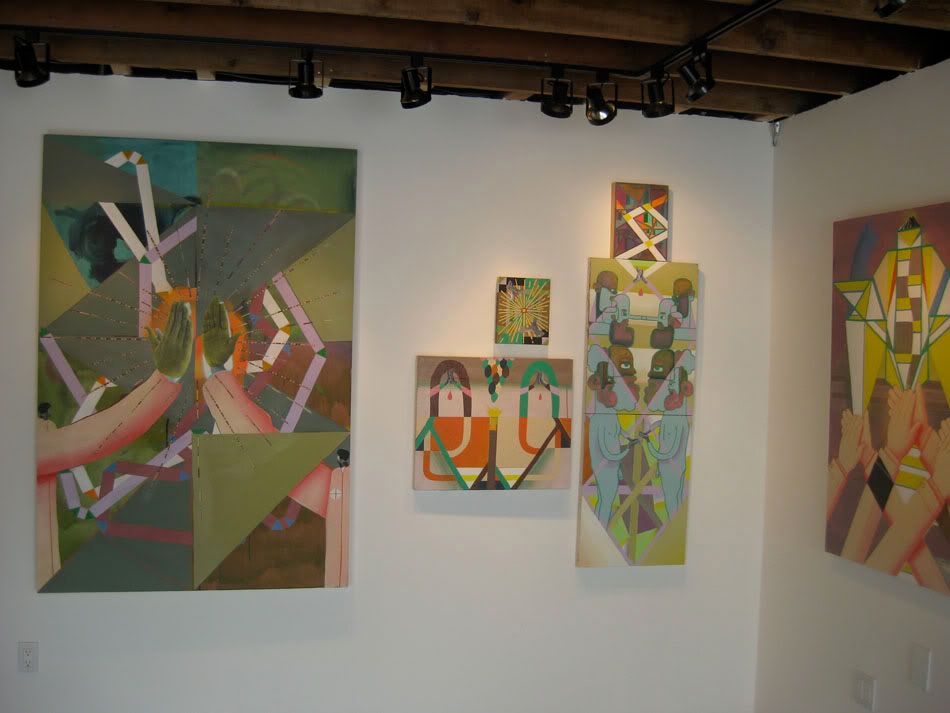 what gallery was it that had these "keegan new style" paintings?

maybe keegan has an even newer style now though?
i should check
maybe he gave up the lease on this style and someone else rented it?

new PERES in culver city

is flooded!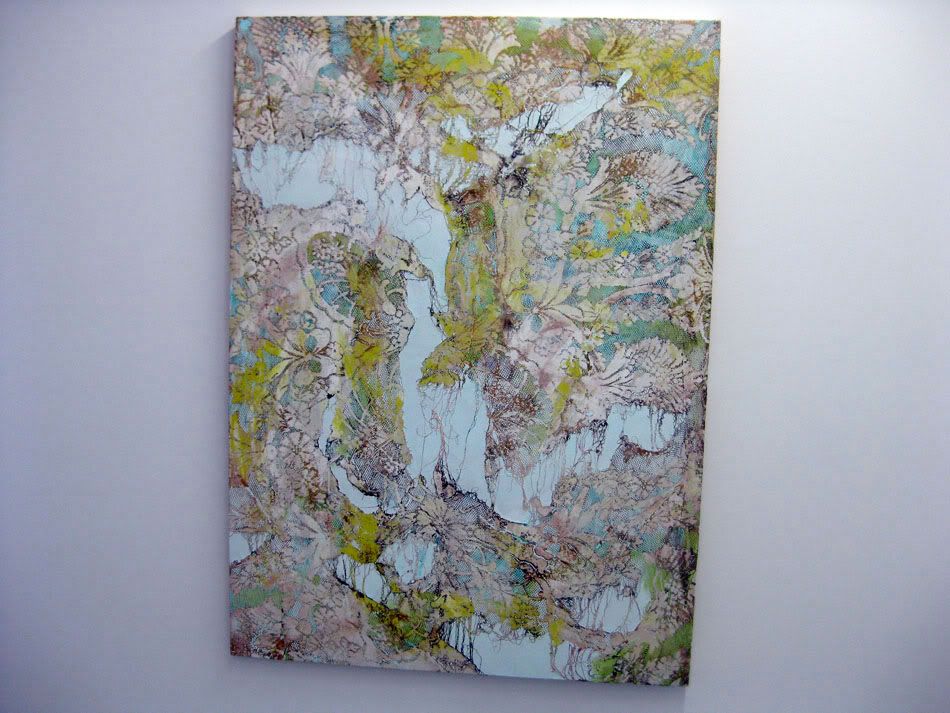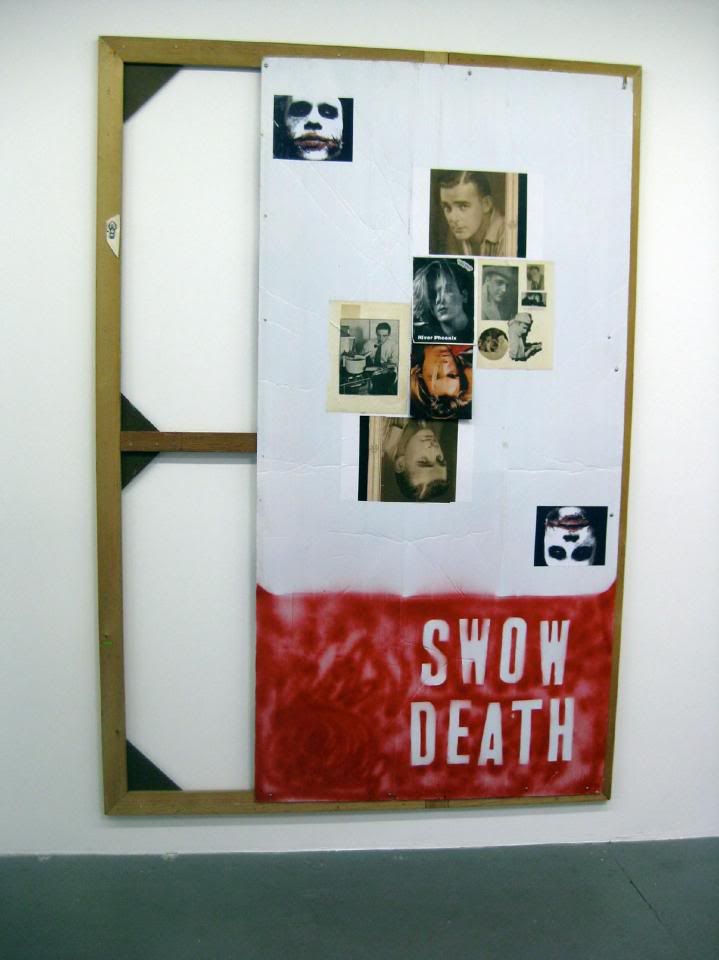 artist robert melee did i spell that right?
who made cool sculptures with stefan

stefan should buy this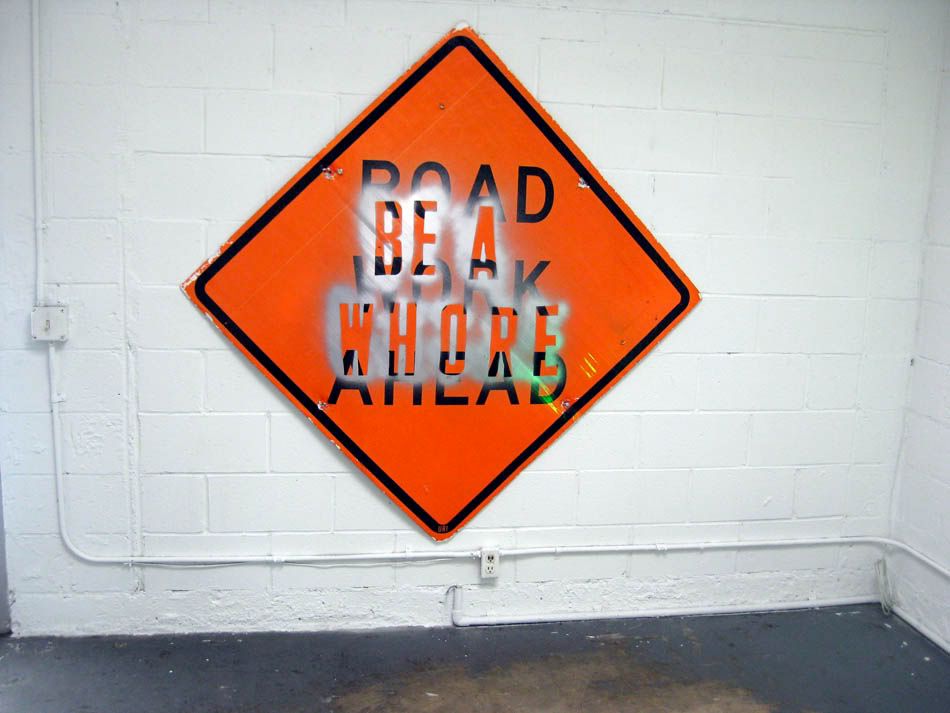 no comment

things on floors things on floors
artist like to put things on floors

my show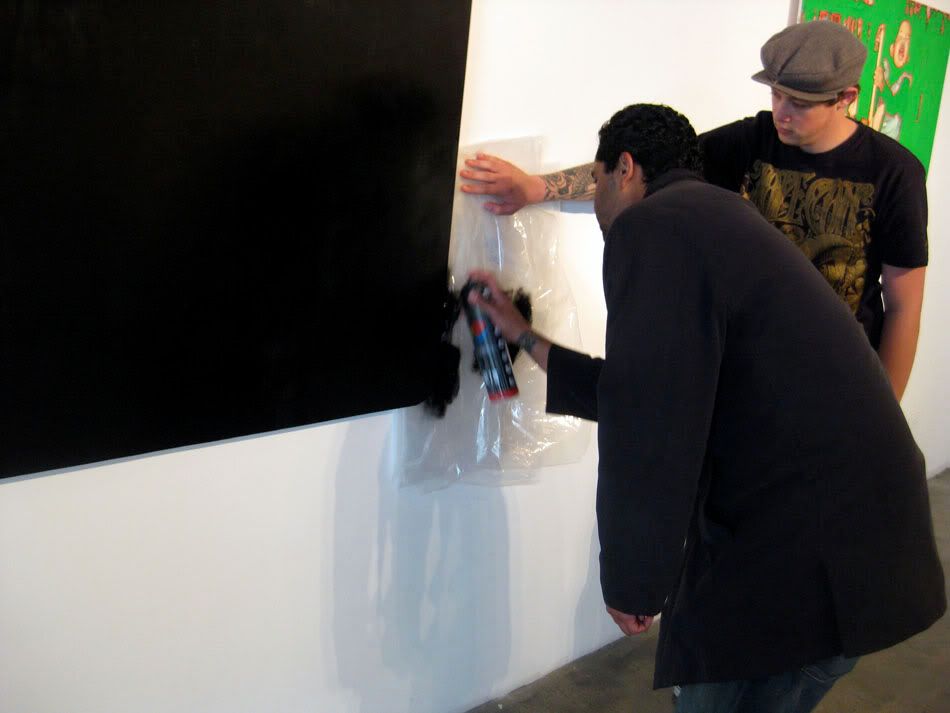 graffiti boys who know some graffiti boys i know helped me touch up this piece
graffiti network: pretty impressive. helping hands across america!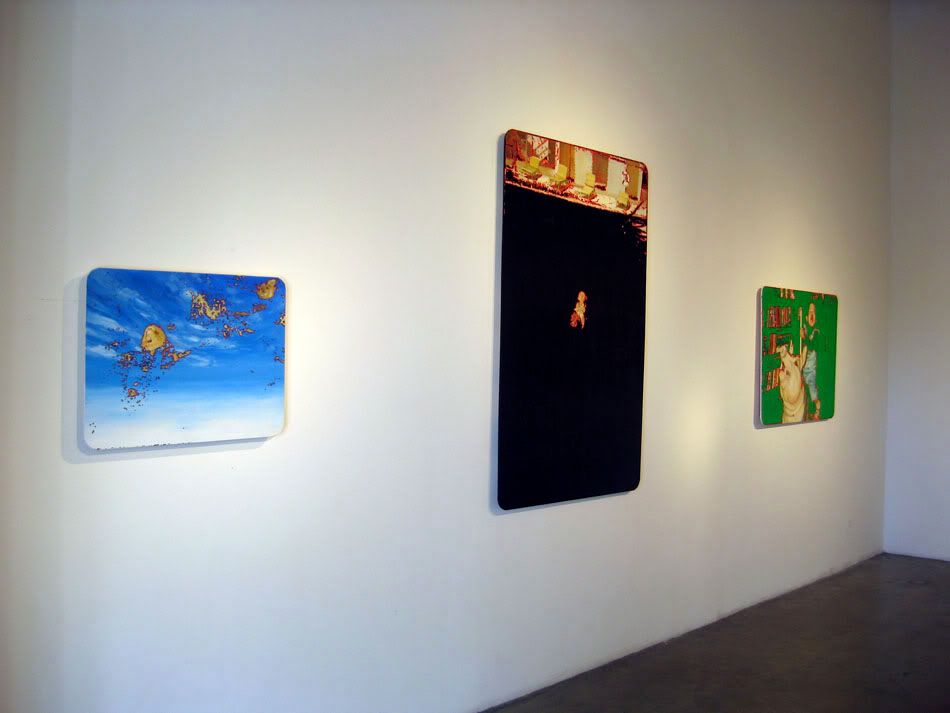 they were all on different walls so its hard to see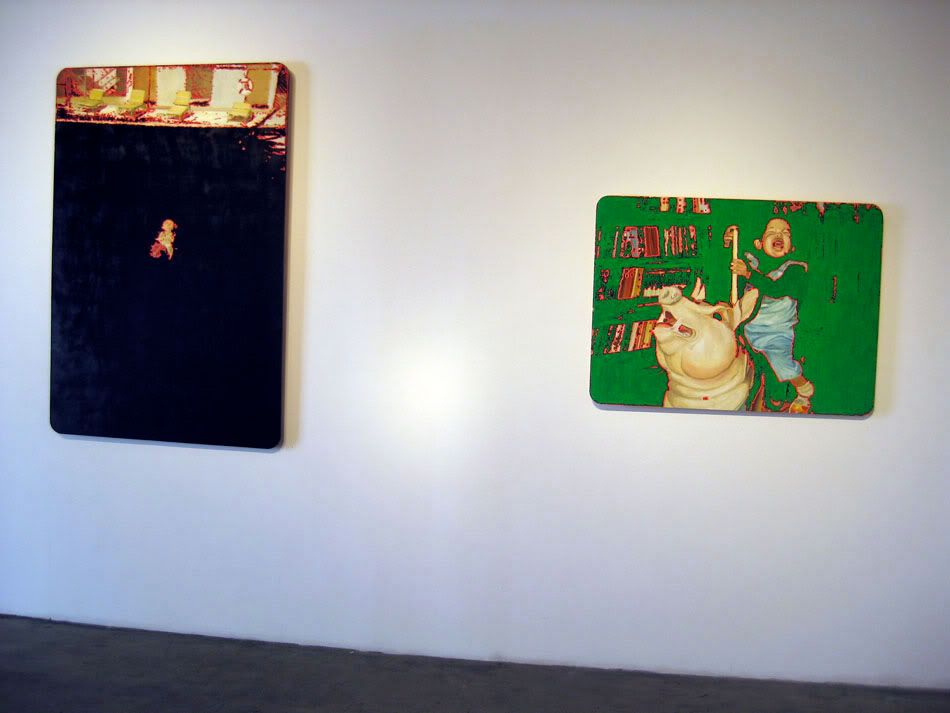 ooops that guy needs some more light on him

whatever you get the idea

this is the gallery
at Bergamot Station in santa monica
that people kept pronouncing "bergamott"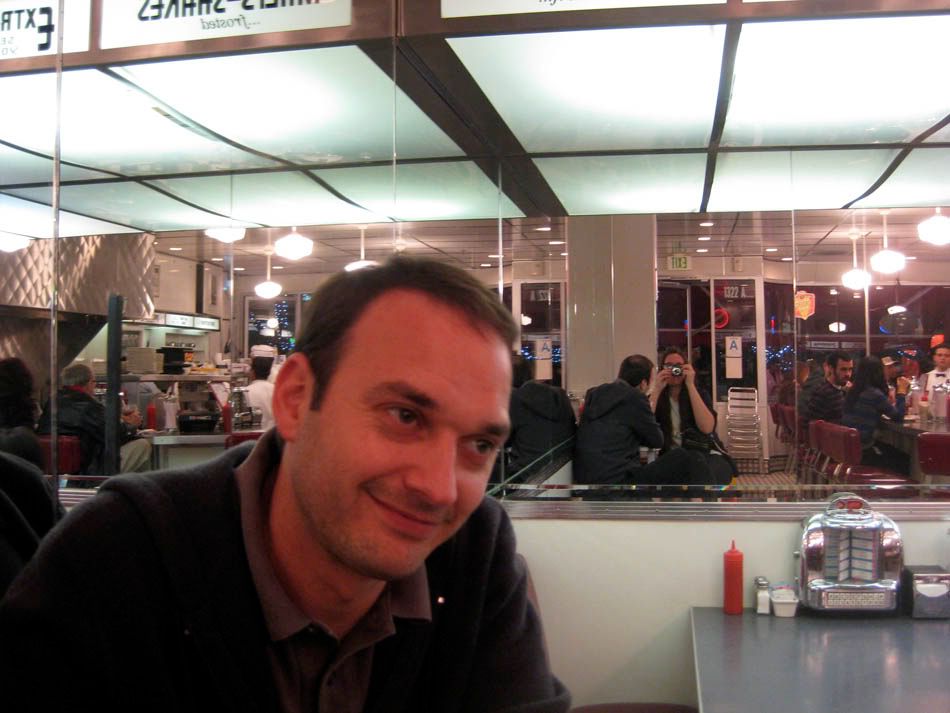 jeff, who organized the show and the nosebleed

"in a burger king bathroom"

count thy buttfors?

pug rug?

fag drag?

beyond just kidding
i just like rhyming sorry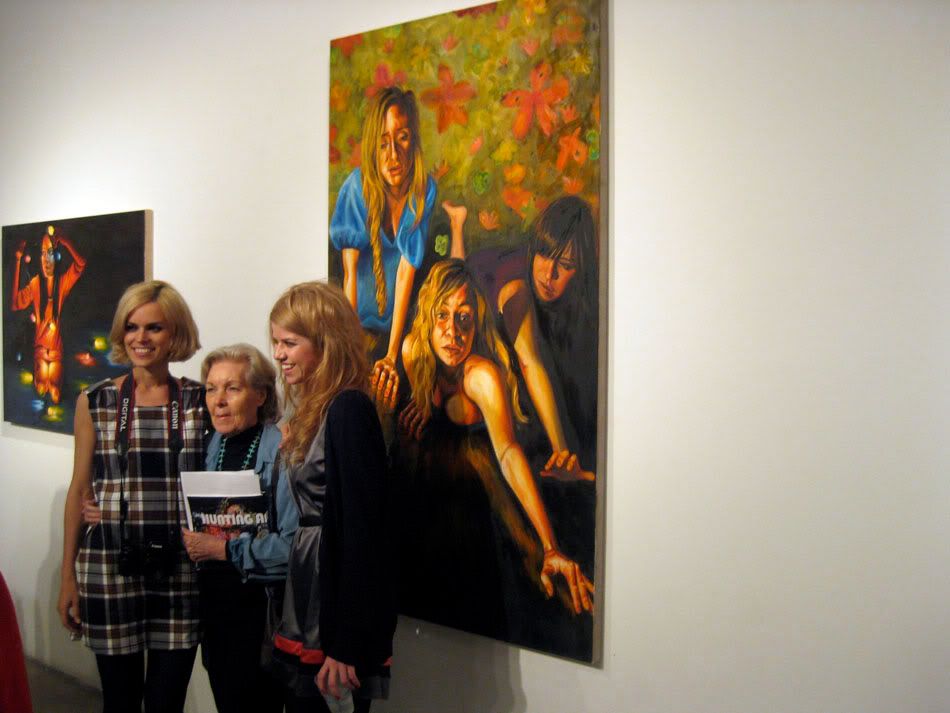 this is the other artist
and her sis
and maybe a mom in there??

we played to a packed house

it went squealingly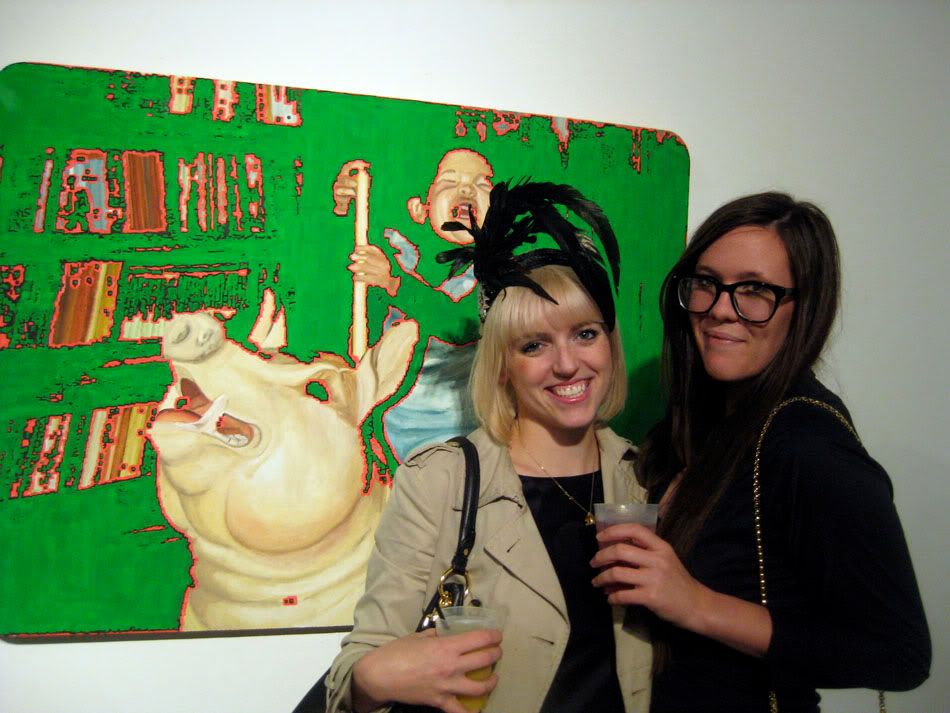 because rosson came!!!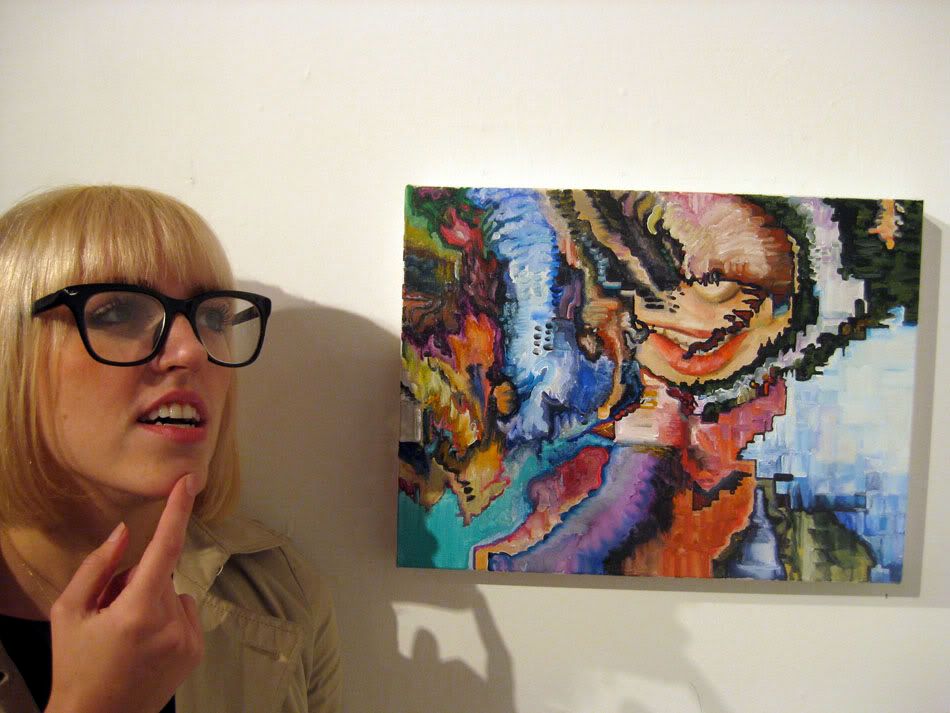 she had lots of insights on the show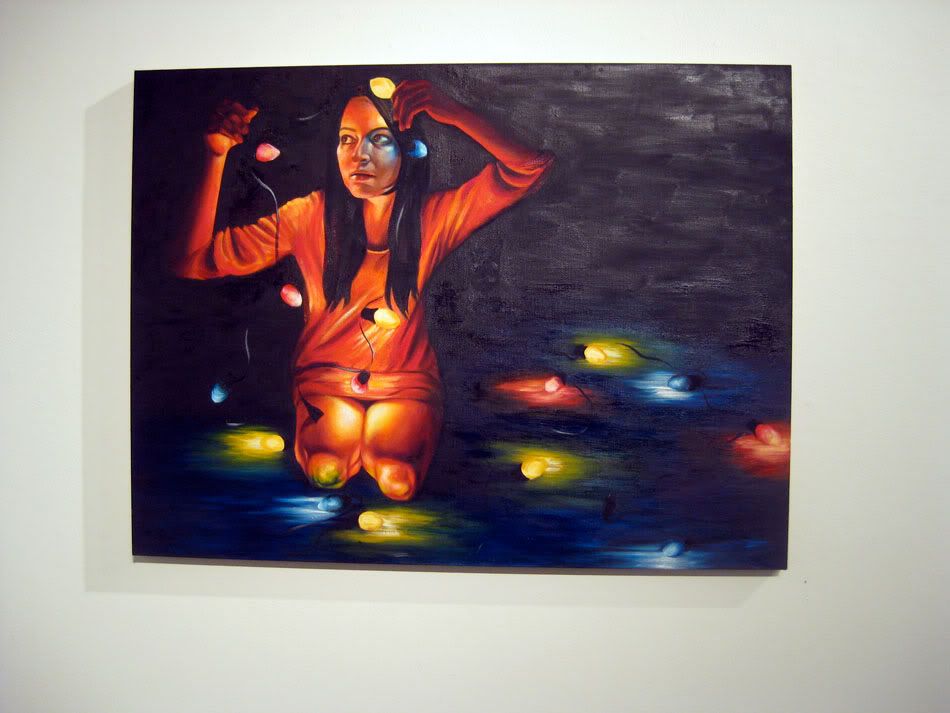 my favourite one by Vanessa

time to refuel before the next LA post
and by refuel i mean go home to my cute boyfriend
can i just say it once?
THE MILT OF THE ANCIENT MARINER
there!