they hated that name!
dont blame them
WEIRD HOLIDAY summed it up so much better anyway!

this butter says WHOOP DEE DOO and the following is what they cooked up all on their own and did so much work it was really inspiring

all i did was decorate the tables!

stefan and naomi got us nice presents

lets try them on

liquor made it
thanks campari!
boy you really saved the day

a-ron kicked things off by being weird and making fun of things and being bah humbug. in his special way

the kids he brough, little wiki? were awesome
13yrolds rapping about cum on titties was a little odd however

they made me go home and google the origin of WIKI which you should do and learn about this Hawaiian bus service a nerd once rode

then the midwest took over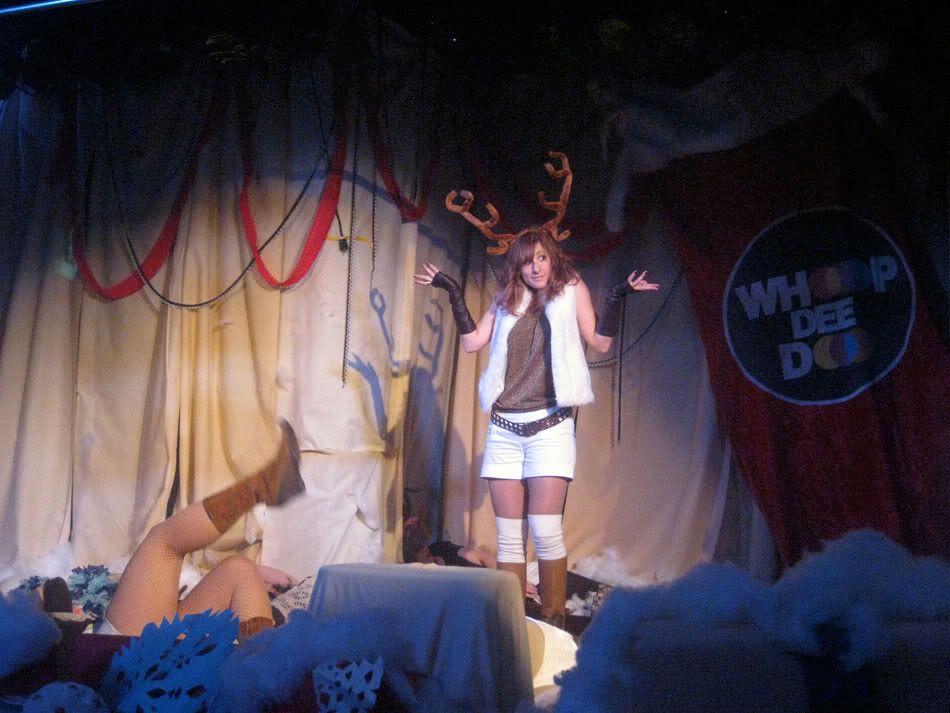 drunk raindeer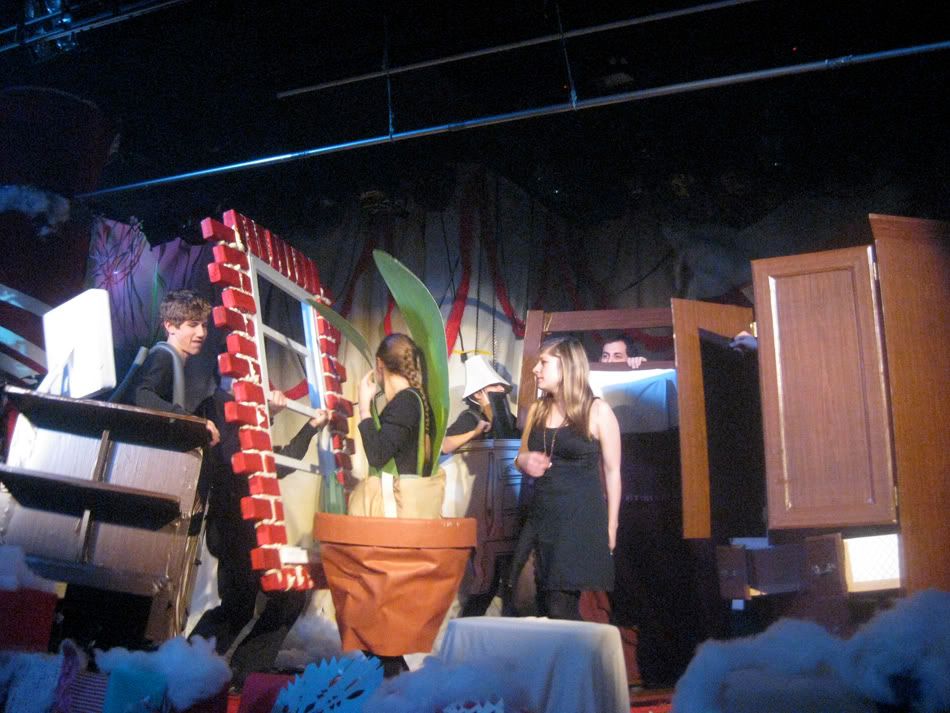 mobile home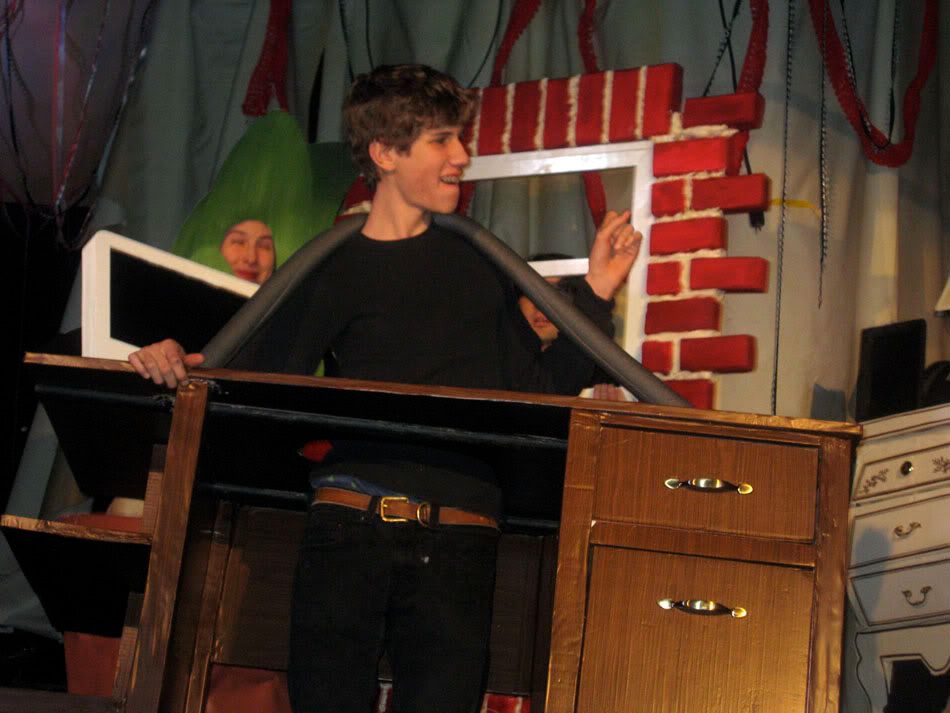 this guy had great energy
reminded me of how ollie might have been as a teen

she was funny
then i smoked a cigarette and missed something cool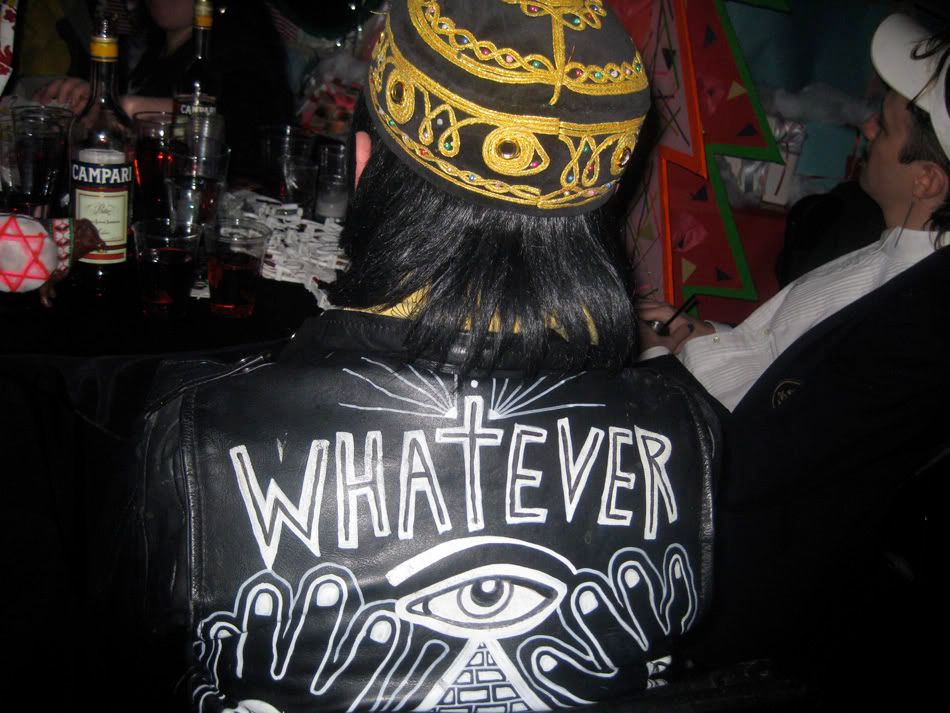 the new video they made at bec stupak's was awesome

the guy from gravytrain!!!! was great

look at this lady
wowee!!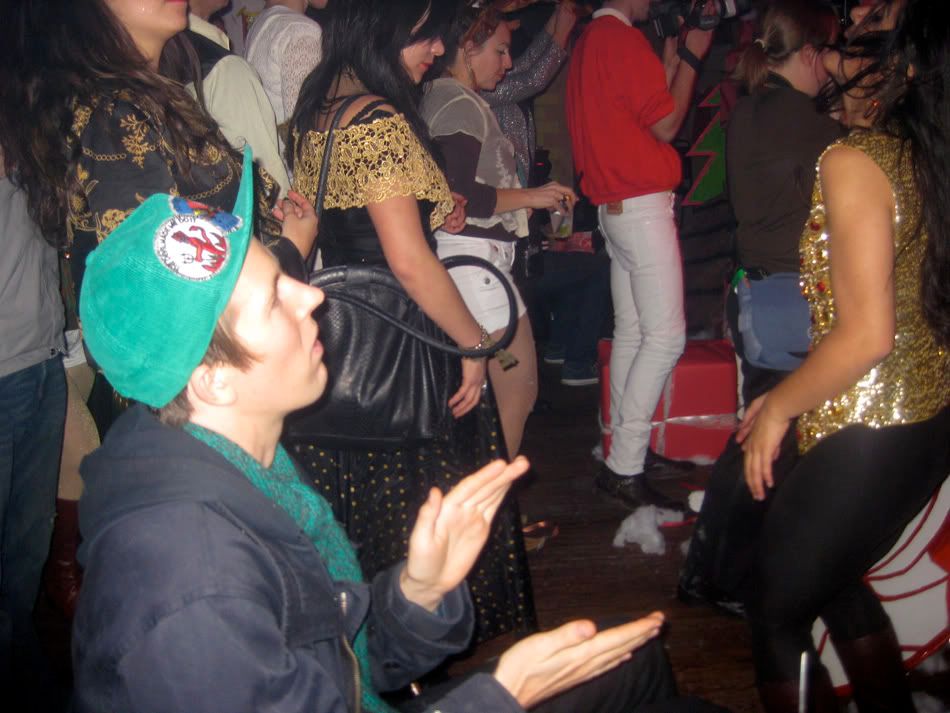 ryan approved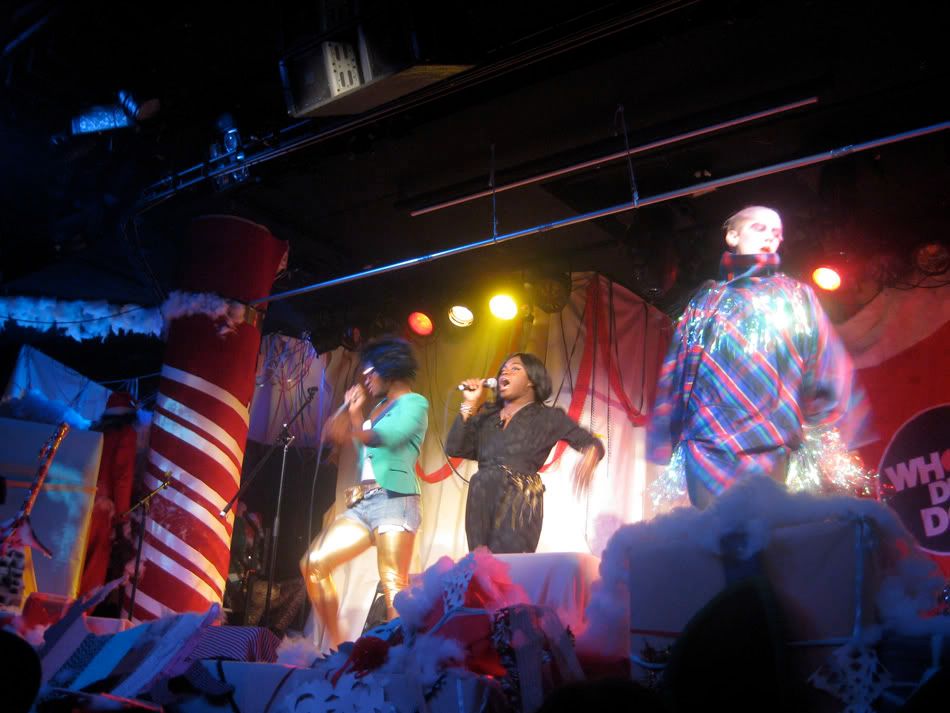 gettin' gay
who were these guys?
there was something endearingly off about their look.
one of their members was 6′ 9″ im almost positive

they were good too

did i mention i was wearing a santa wig and looked stupid?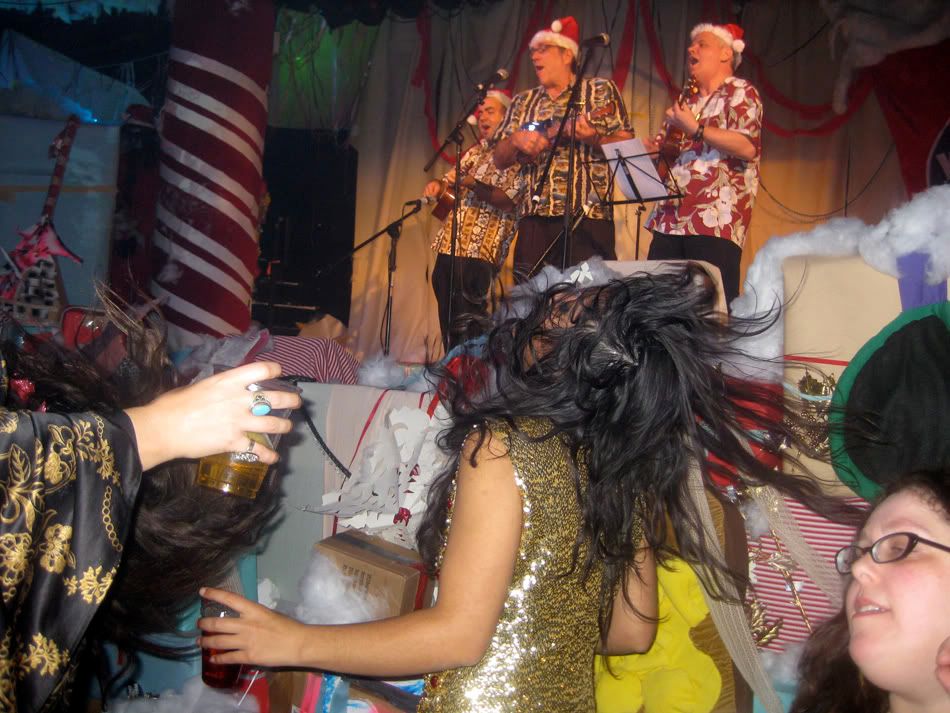 this girl started dancing at 8pm while we were still setting up and didnt stop till she passed out

roland told me she was a student with him?
serious!

the overall vibe at this point was "wasted"

ssion was my favourite maybe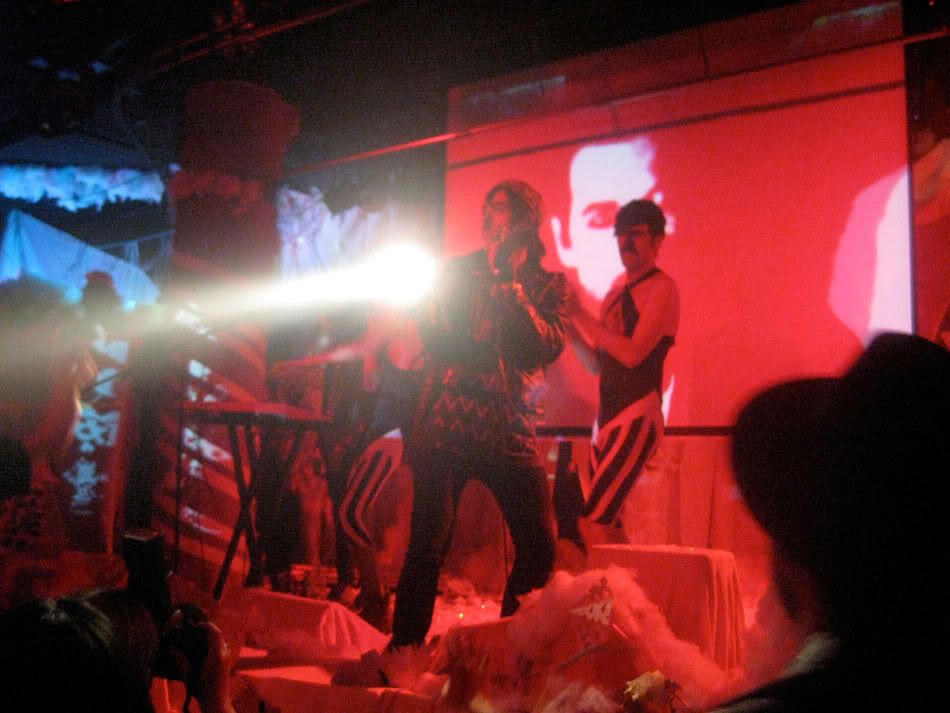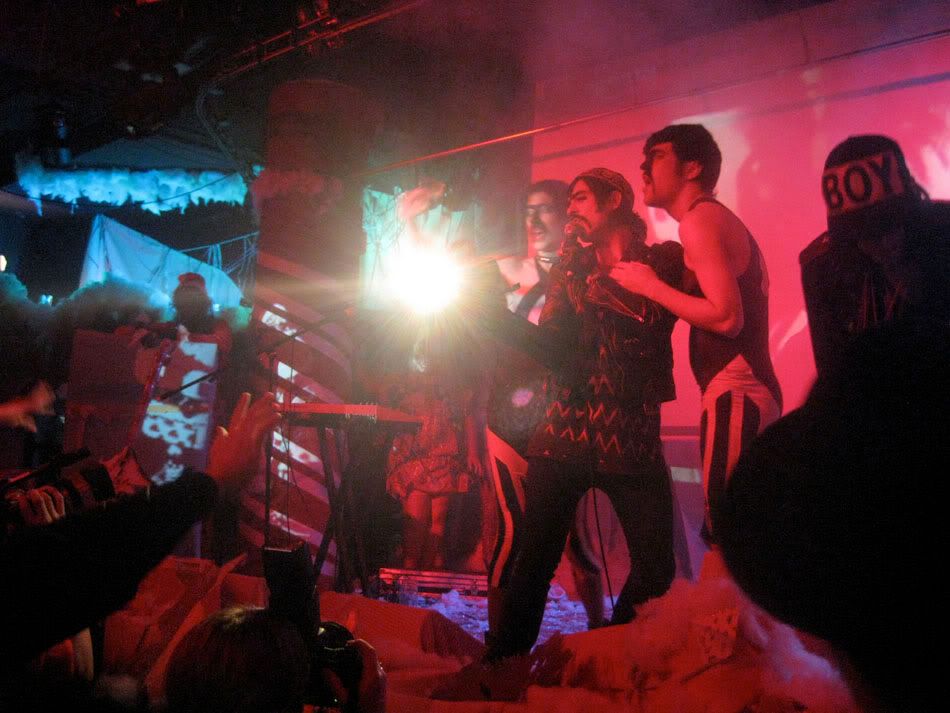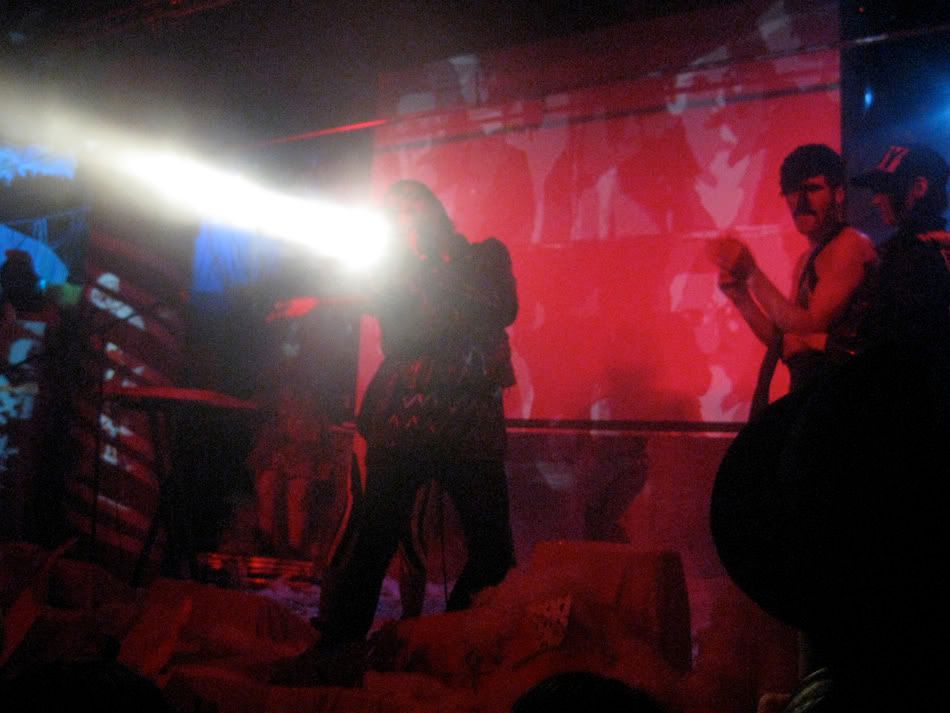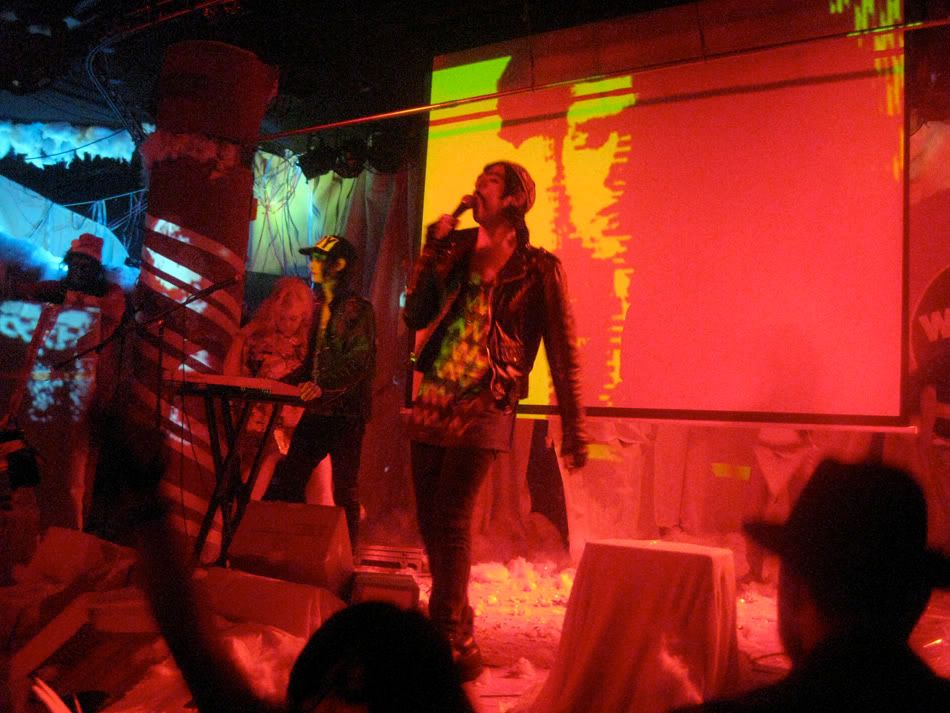 at this point everyone went bonkers and kinda trashed the set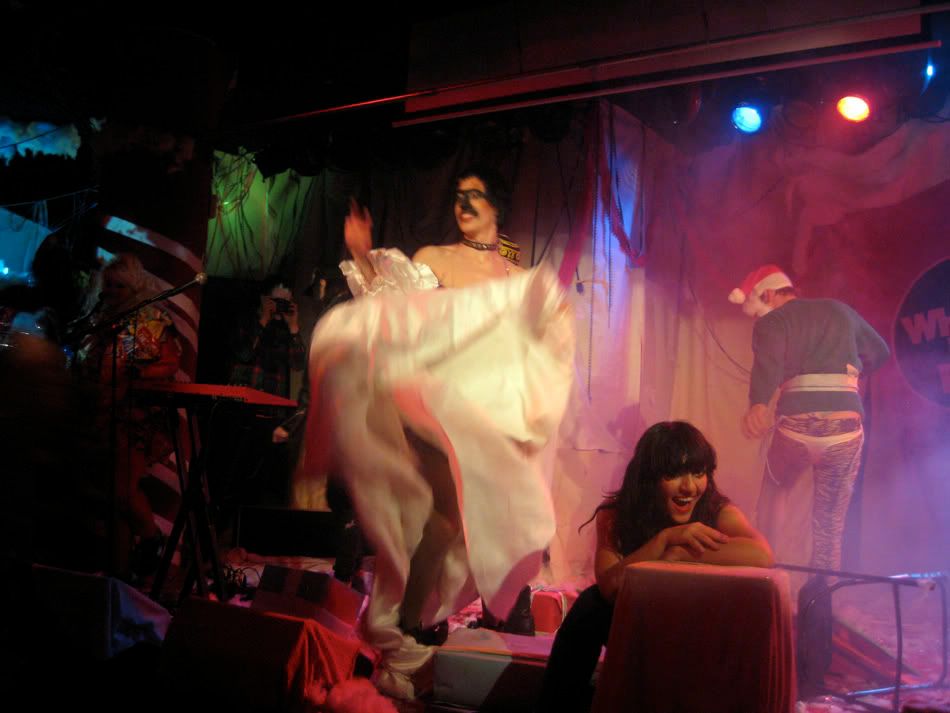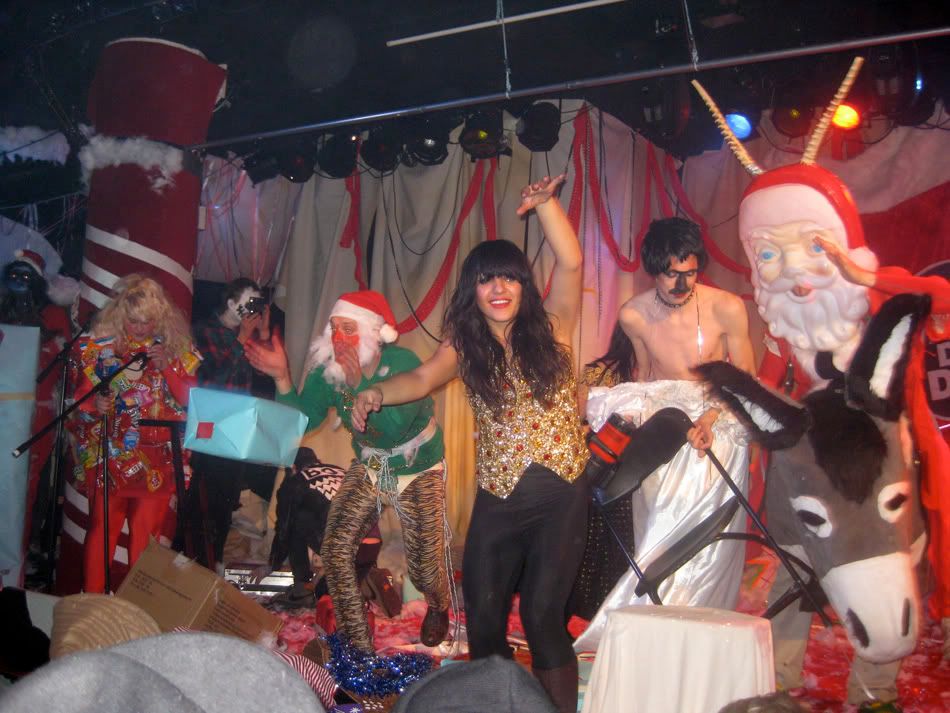 i couldnt tell if jaimie was real annoyed or fake annoyed.
it looked awesome regardless!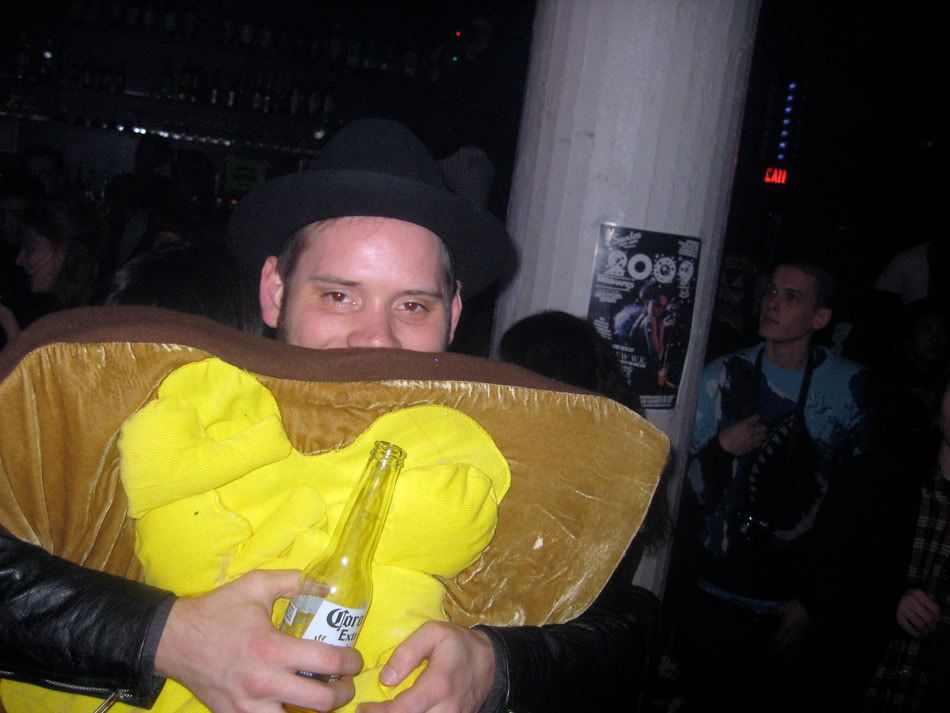 patrick wouldnt leave go of that toast thingie!!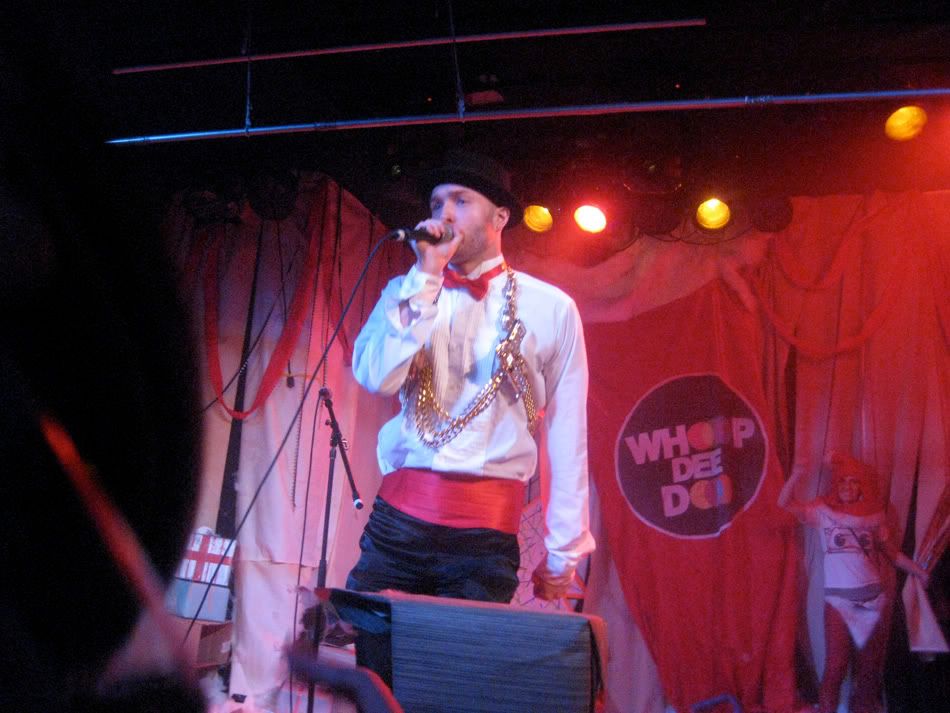 then this guy
this guy ruled!
he sounded like eminem and sang a song about I SAW BEYONCE AT BURGER KING or something

still not lettin go

cheering

then kabam!
this lady appeared

i had only seen amanda lepore hanging out at the david lachapelle pam anderson shoot where she sung happy birthday to DL nudie marilyn style and i thought she was kinda scary, but i thought she was awesome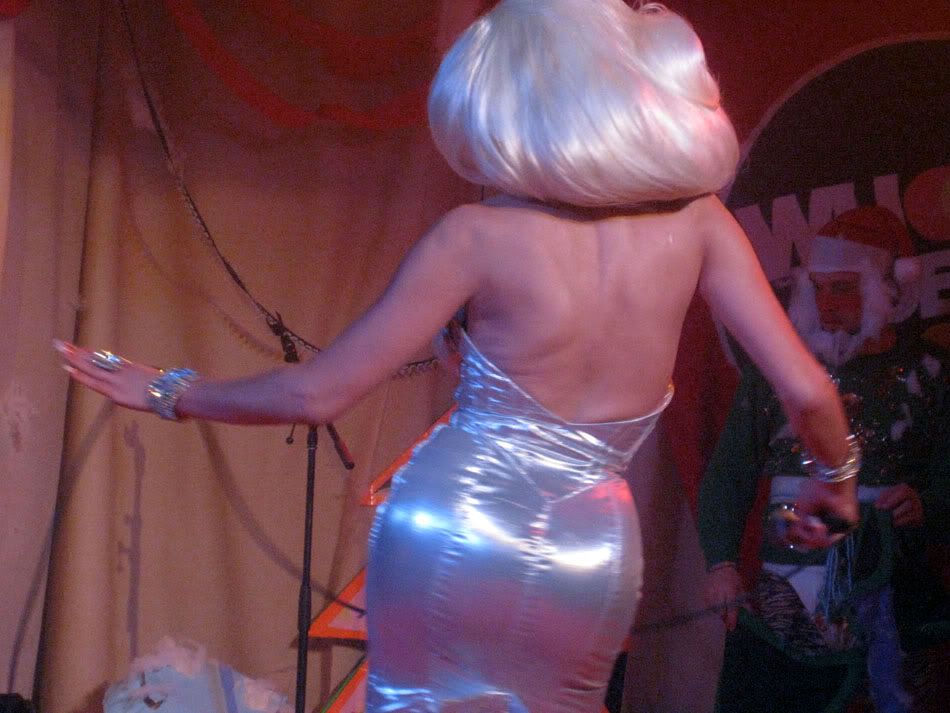 look at her butt!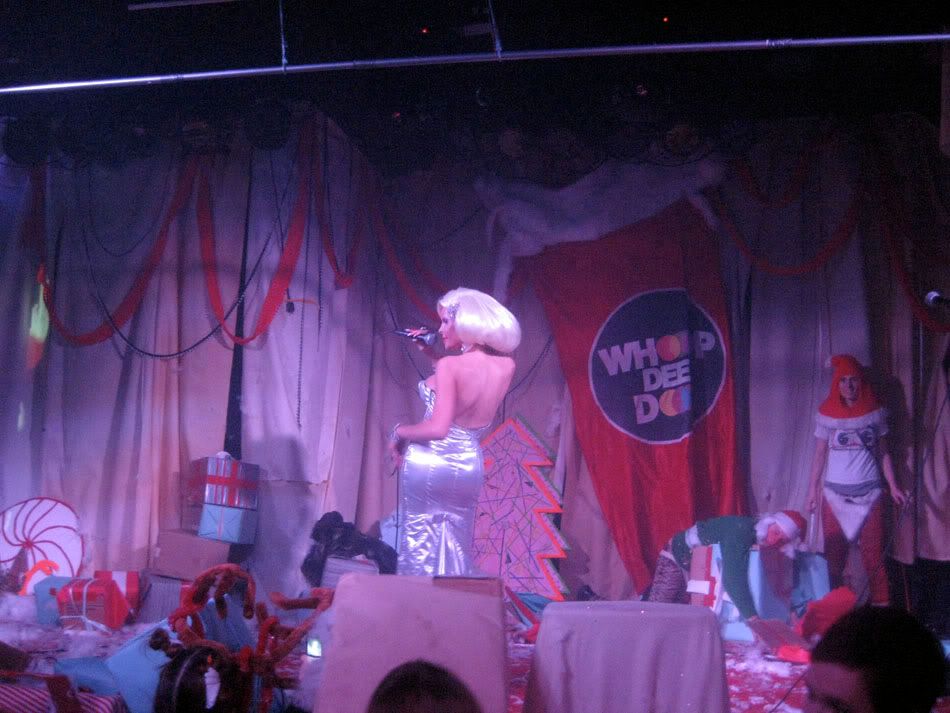 she sang two songs the only one i remember clearly was about how she loves her hair

grande finale everyone was freaking out

last number we were all onstage dancin to man in the mirror
pat ran into the djbooth and grabbed a mic!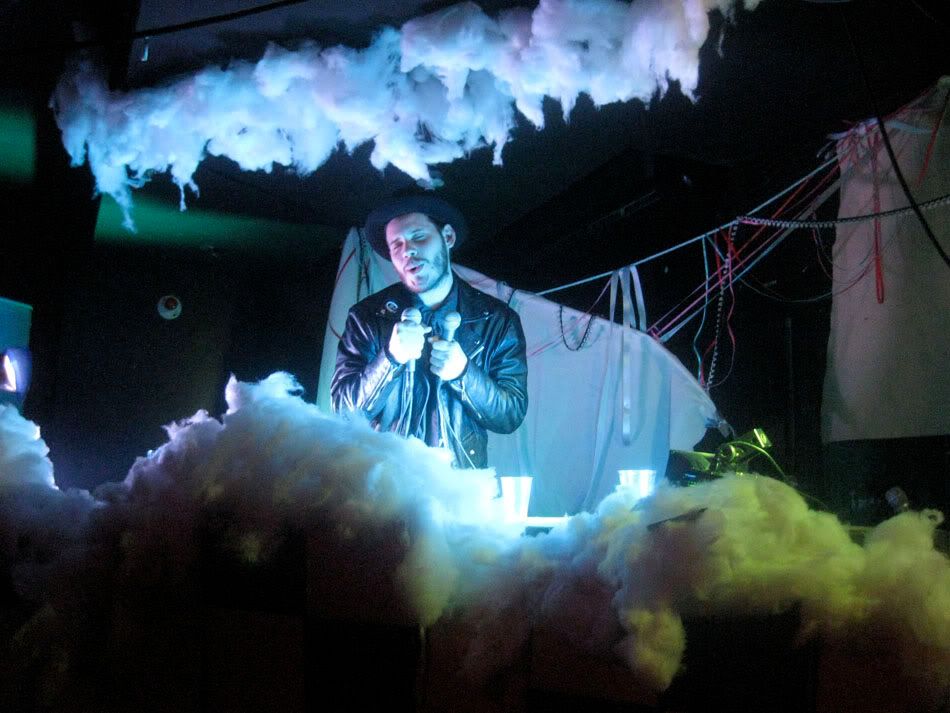 or two!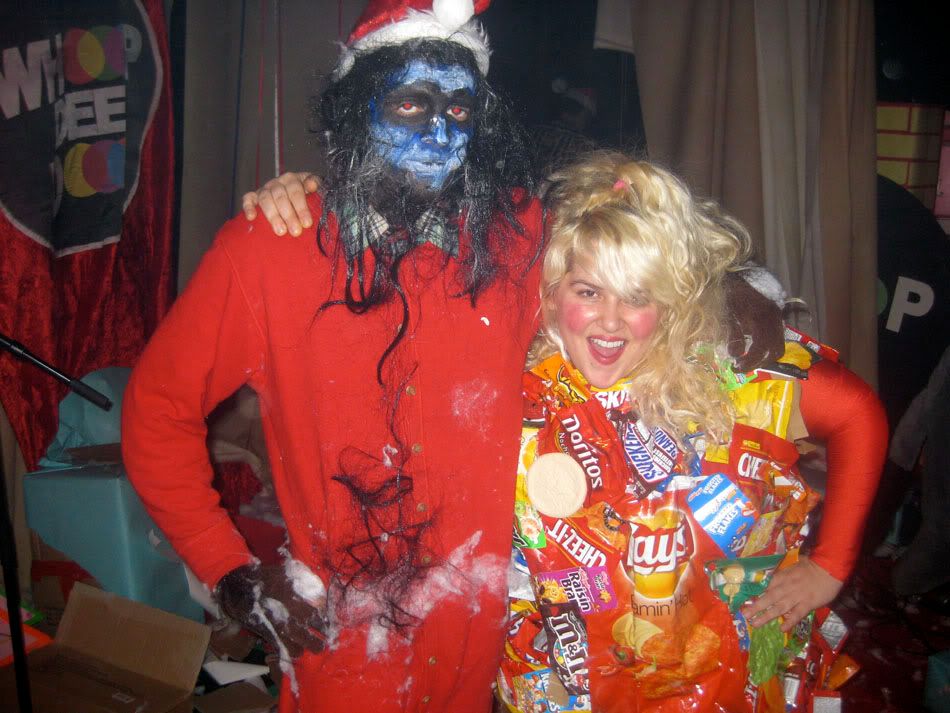 these two put it all together: matt and jaimie
they killed it!!!

smoochis

dancis

wheres the afterpartyis

now THAT was a great holiday party if i've ever seen one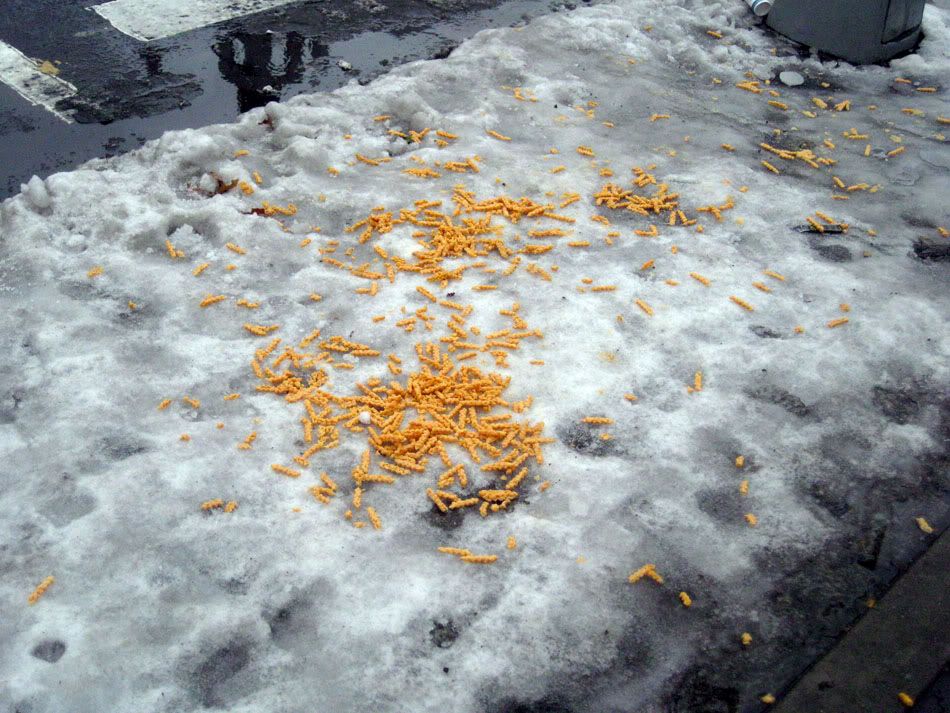 woke up at 8am

to finish this bad boy and shoot him for the january show im doing that i will mention later

sqealingly great event. exhausted just thinking about it!

oh man give me a year imbetween!