hide the children and oxen!
today features irregular pluralities

theses and feces! the DARK SYSTEMS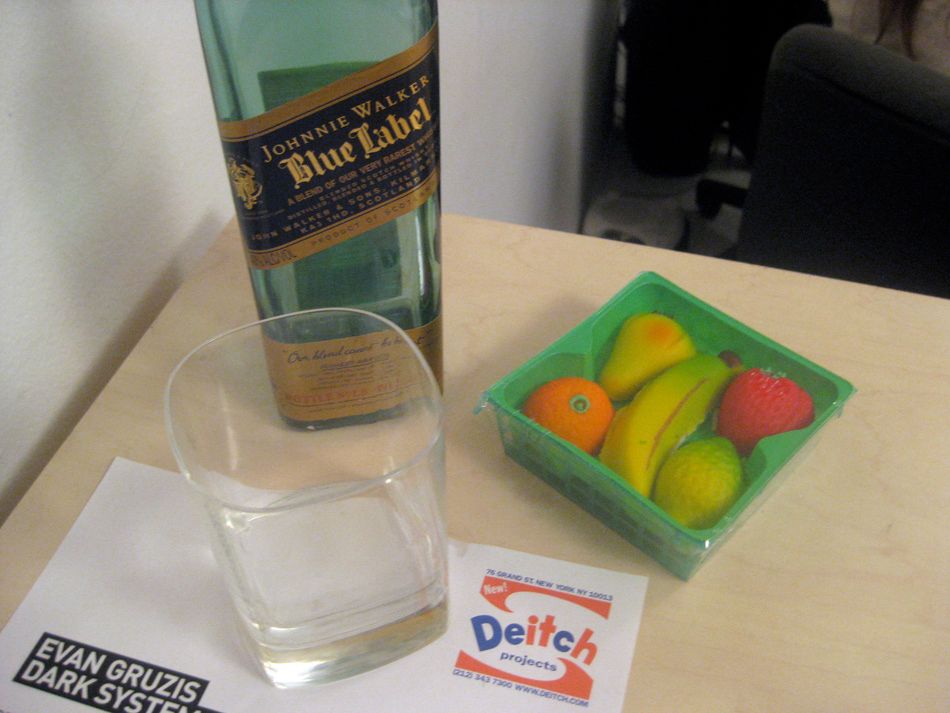 datum and stratum: something about MARZIPAN goes well with Evan's worldview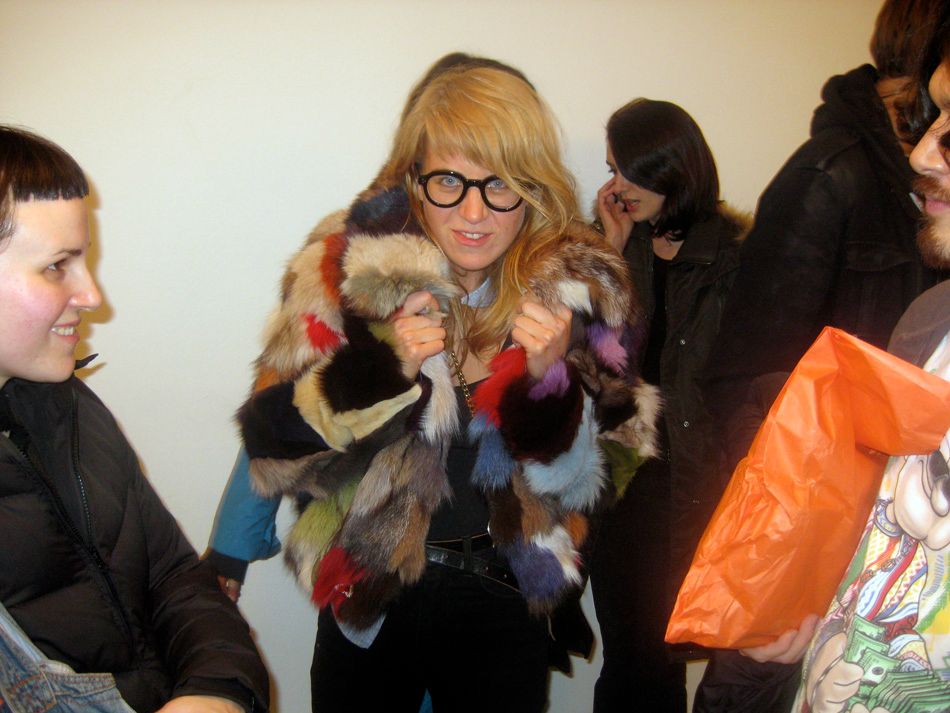 means means no!
no means means!
aurel means business in her ebay roadkill coat

ospreys and bays- never thought i could take an unflattering photo of pat but here we are

at the evan dinner where the cheese resembles strata of lichen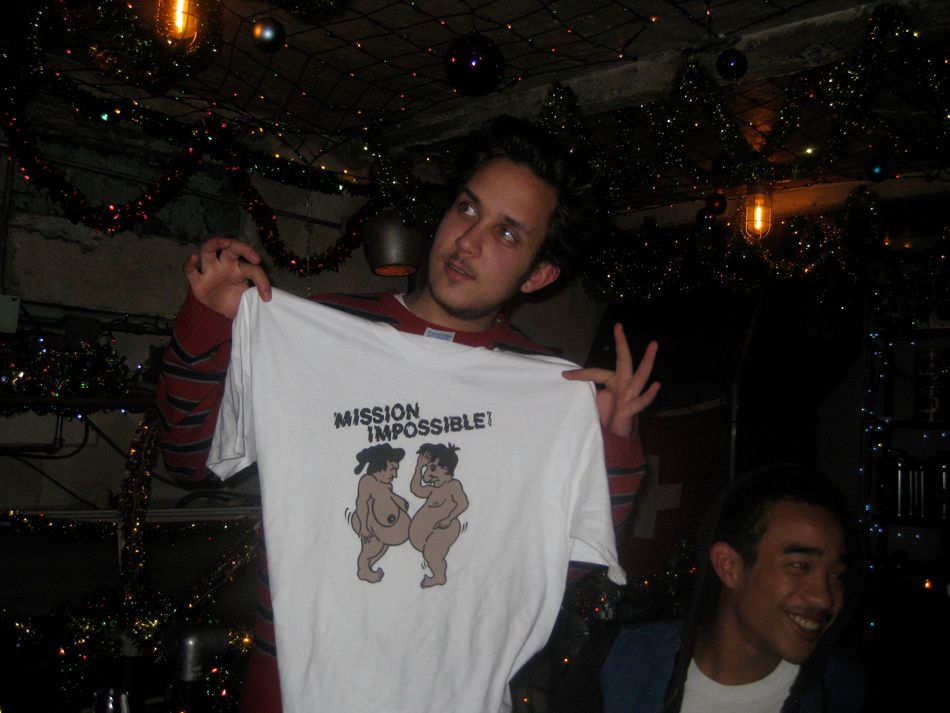 cervices and apices are vortices

the elves calves are in halves; are these pluralities getting too weird?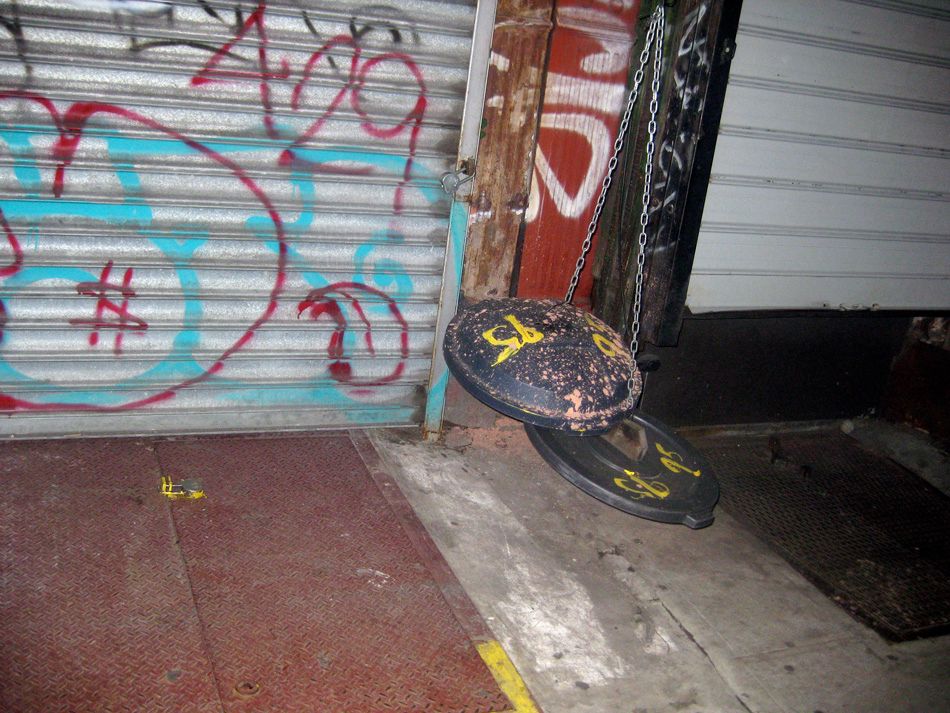 tatooses and papooses
haloes cargoes and embargoes
seraphim and schemata

let's all eat cod perch sheep and trout.

but not sharks; just their offspring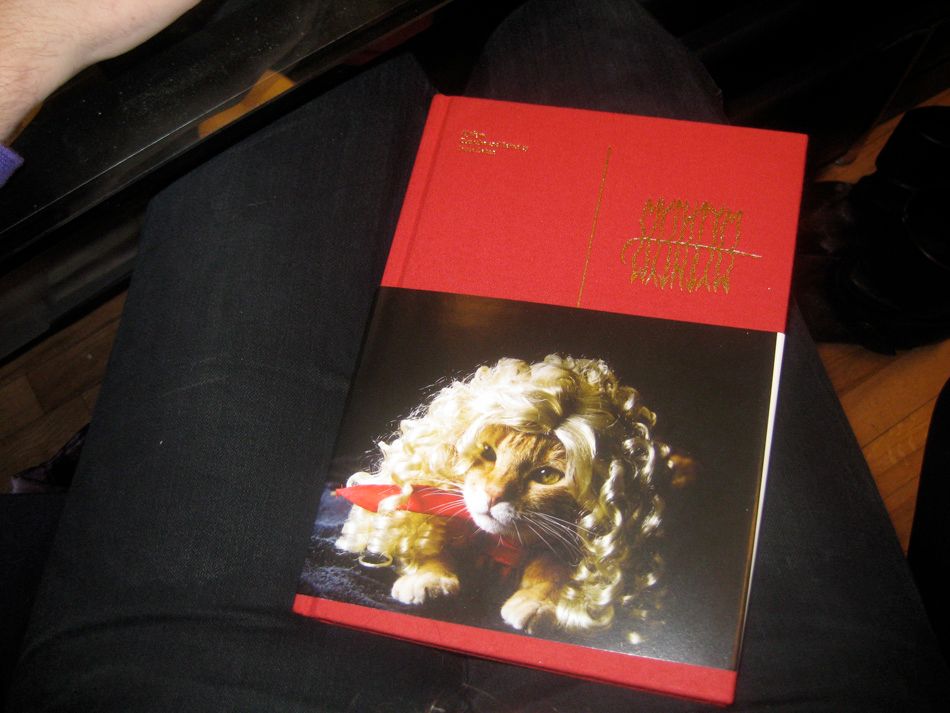 this new book is singular: trinie dalton collection

im trying to make a little band of art writers i like and i think she is one of them!
for an "art criticism zine" i am workin on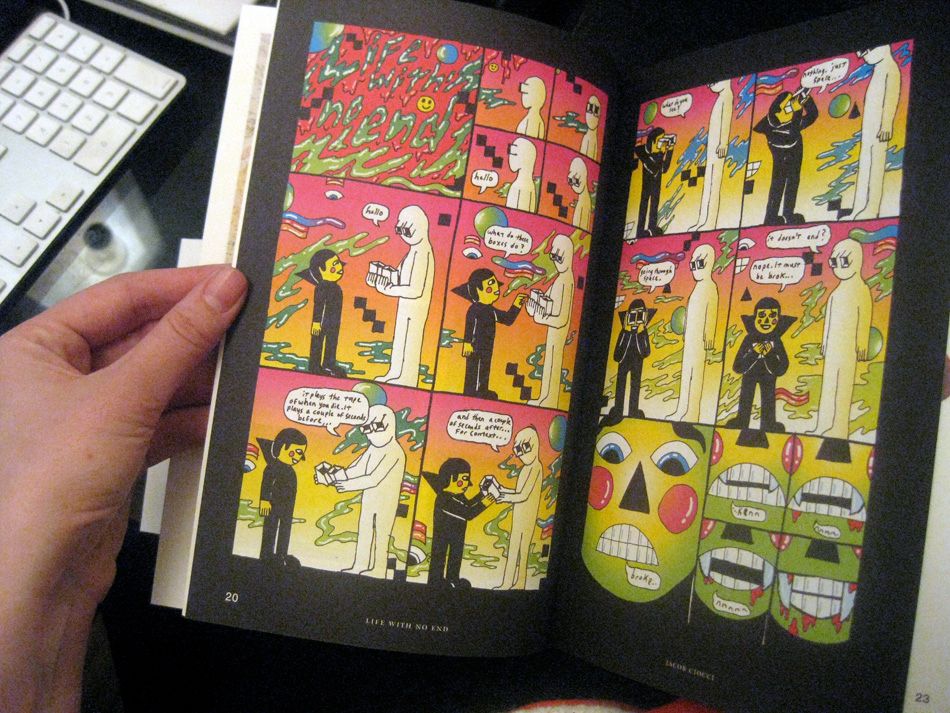 she has more than a few favourites in here

its funny that takeshi HATES stills of his work, but they are the most richly suggestive and exciting to me!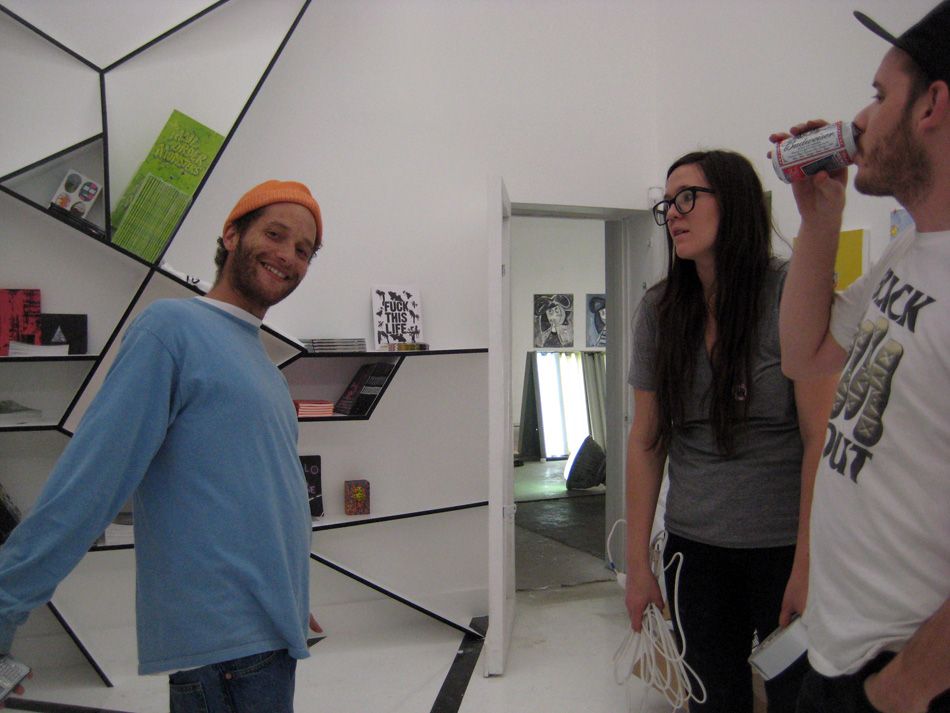 speaking of richly suggestive: another IT AINT FAIR rogue photo by kristy
kinda sums up a-ron to a TEEE oh man i love this photo
im freaking out about something i need a-ron to do for the show, pat is galaxin', and a-ron is only aware of the camera and looking cool and in charge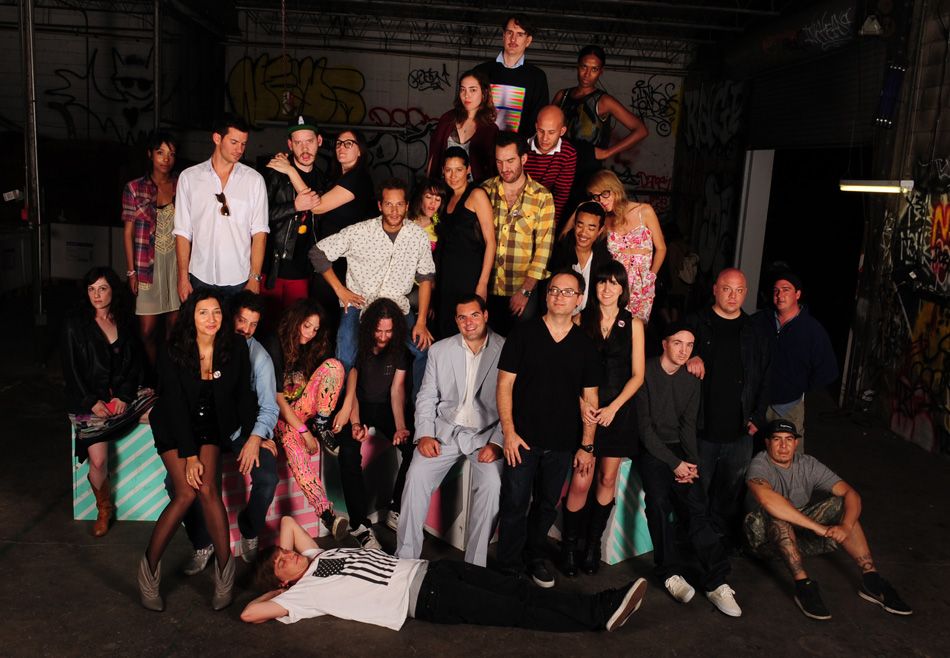 shit one last kristy photo sneaking in.
group shot with cubes
talk about odd pluralities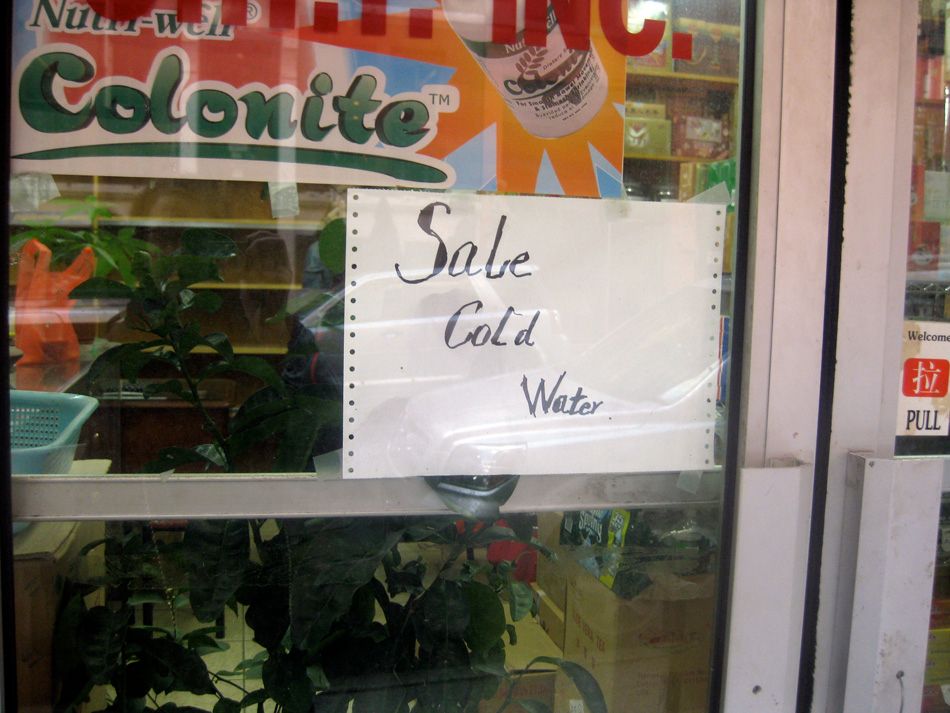 this weekend this weekend what did i do this weekend

besides walk all over the place

and take in the beauty of chrystie street

pat and i are pondering a small MOVE
not far, but off of chrystie street

away from the beautiful and underused Lehman Maupin downtown space

you know what would be really awesome? if some of the "new downtown gallery hip scene" galleries actually showed some LES artists

not LM of course they have their own shit and this MR. show wasnt terrible
im talking about all the other gooses!

we went to see BOLT in 3D because i am intellectually a child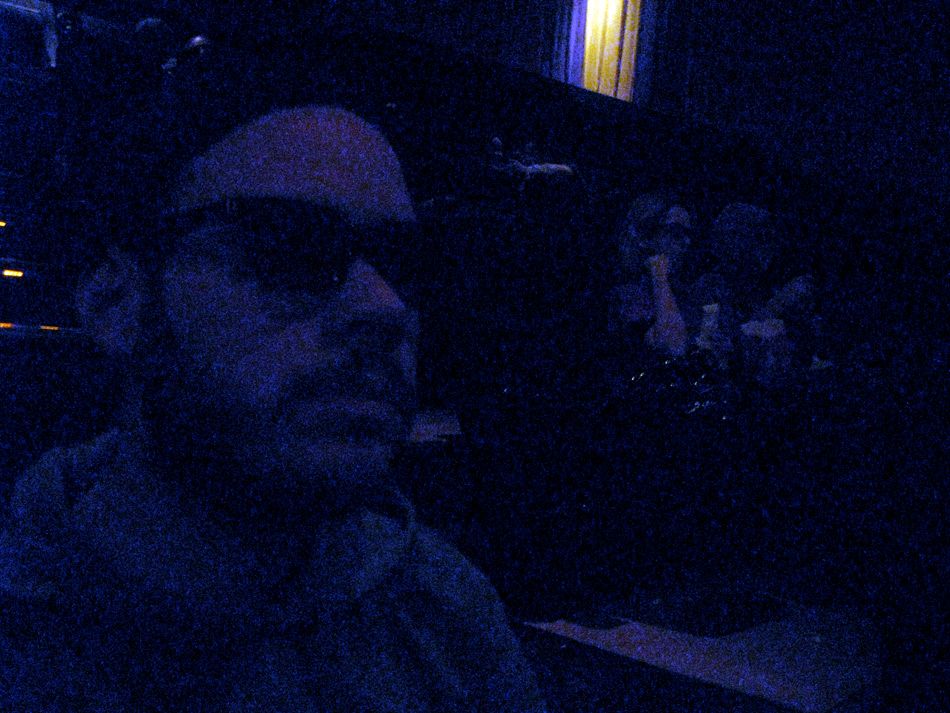 everyone looked super coolis in their 3d shades

except me

this looks like its about to get buffy

walking around williamsburg yesterday after selling clothes at beacon's closet and sampling tacos all over the place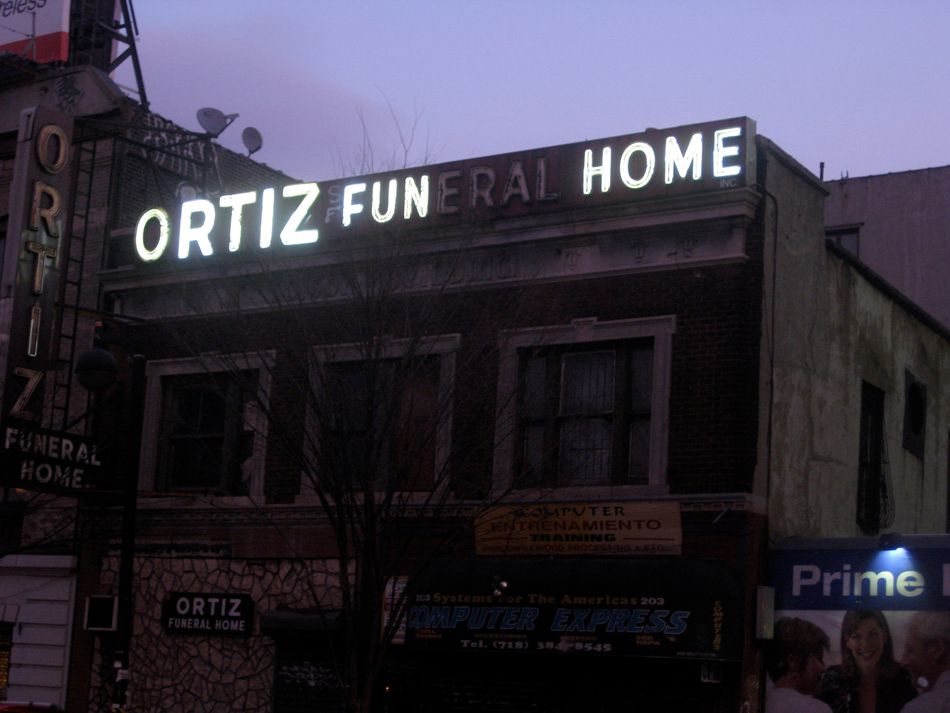 still goin strong

found IT AINT FAIR

i did

this morning carrying my cut wood to the studio before work it started snowing

not terribly picturesque in the photos but tell that to a girl with snow on her nose!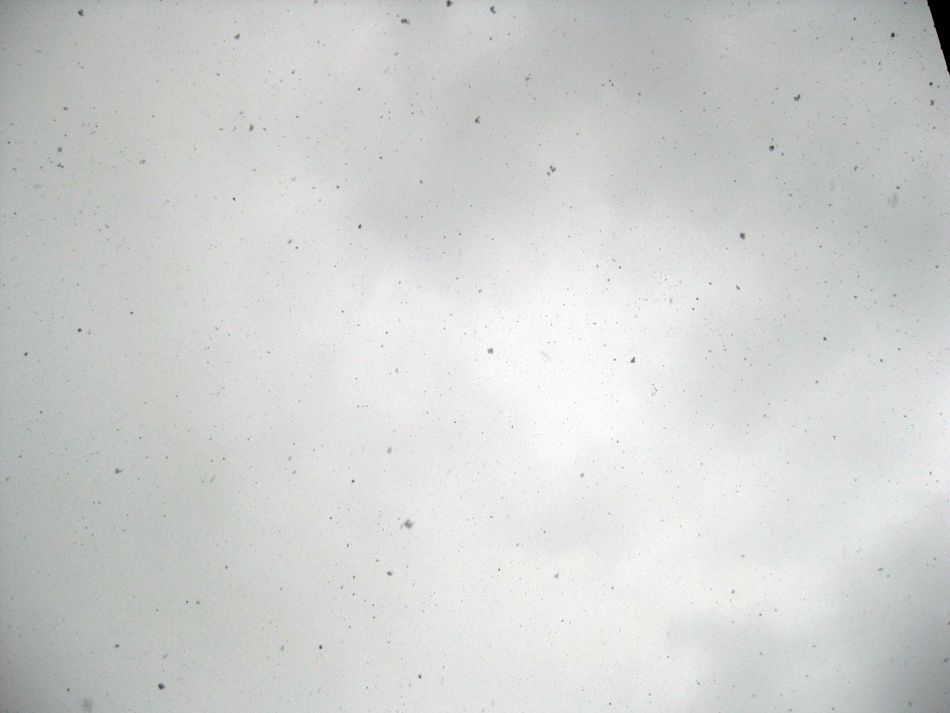 for christmas i want: clothes pants pyjamas trousers binoculars glasses pliers scissors shears savings earnings surroundings stairs premises valuables
how singular!