I can't even enjoy a blade of grass unless I know there's a subway handy, or a record store or some other sign that people do not totally regret life.

hmmmmm frankohara

regret has been creeping all over me nonetheless
despite all my cultural production

despite having a fun studio visit with Slava Mogutin and Brian Kenney last night::

they are one of the first studio visits to request i bring patrick along
i loved it!

so did pat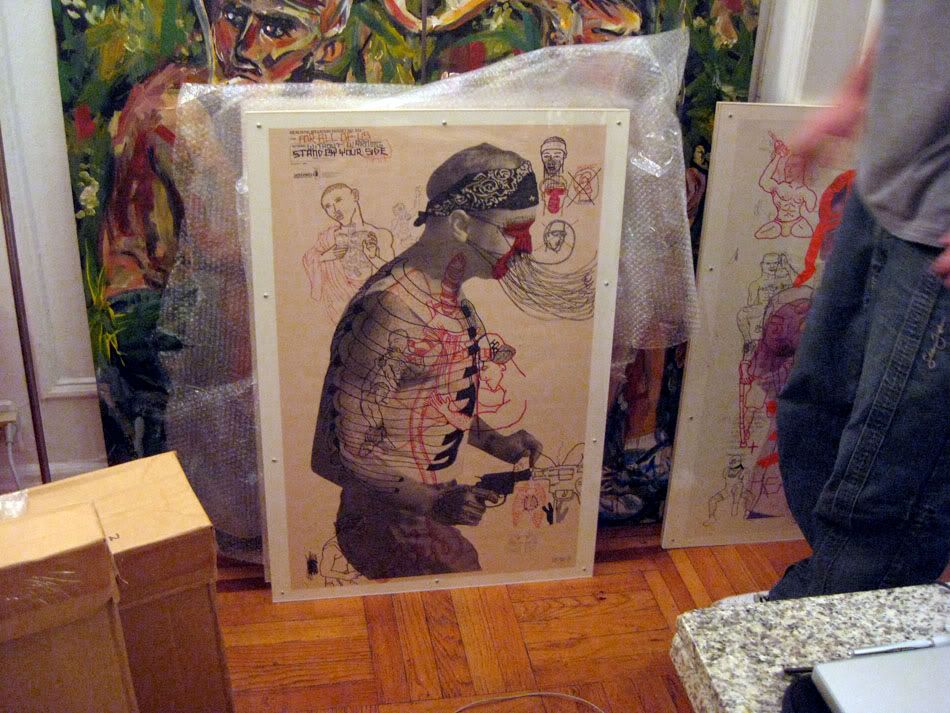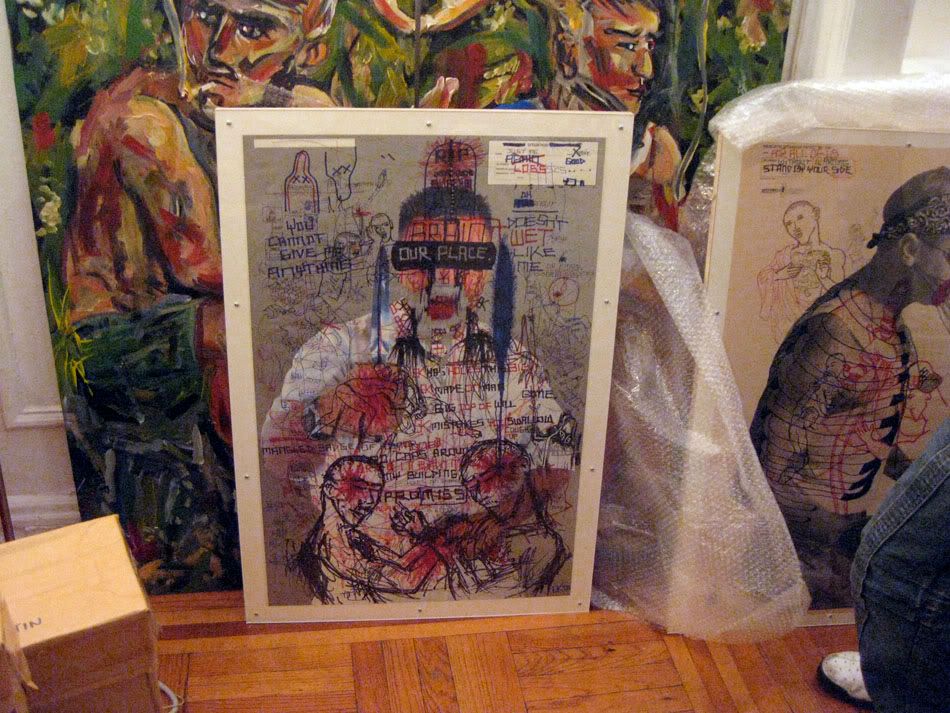 brian made these on old SHOOTING TARGETS like that you shoot at at a range or something
there were some with dogs, some that looked like cops, some that were holding like a caulking gun (presumably you werent supposed to shoot those) guys holding children, etc

photo slava took at Christiania, lawless zone, selfgoverend region of 850 inhabitants in Copenhagen

this is the flag of christiania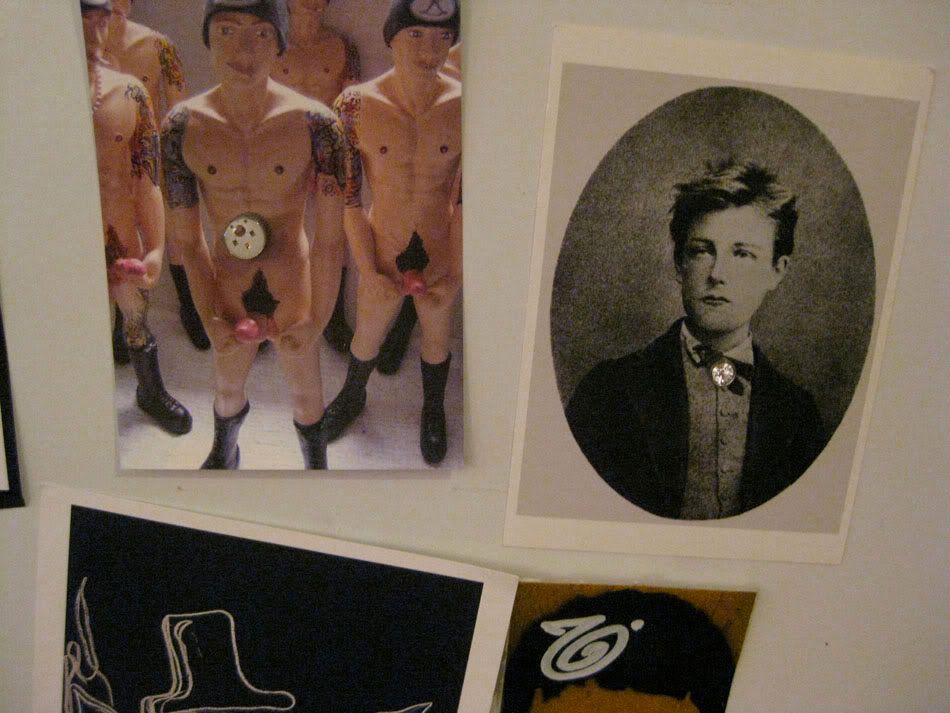 cute i was just looking up rimbaud and verlaine photos, reading a new biography of him that made him seem like quite a jerk, sympathizing with the terrorized Verlaine seduced by tilleuls vert and then googling tilleuls to remember it was spelled thus: tilleuls
pardon
on divague

a project from blackbook

anonymous coupling

dudeles
is that a pun?

great title
i wonder what slava's poems sounded like in russian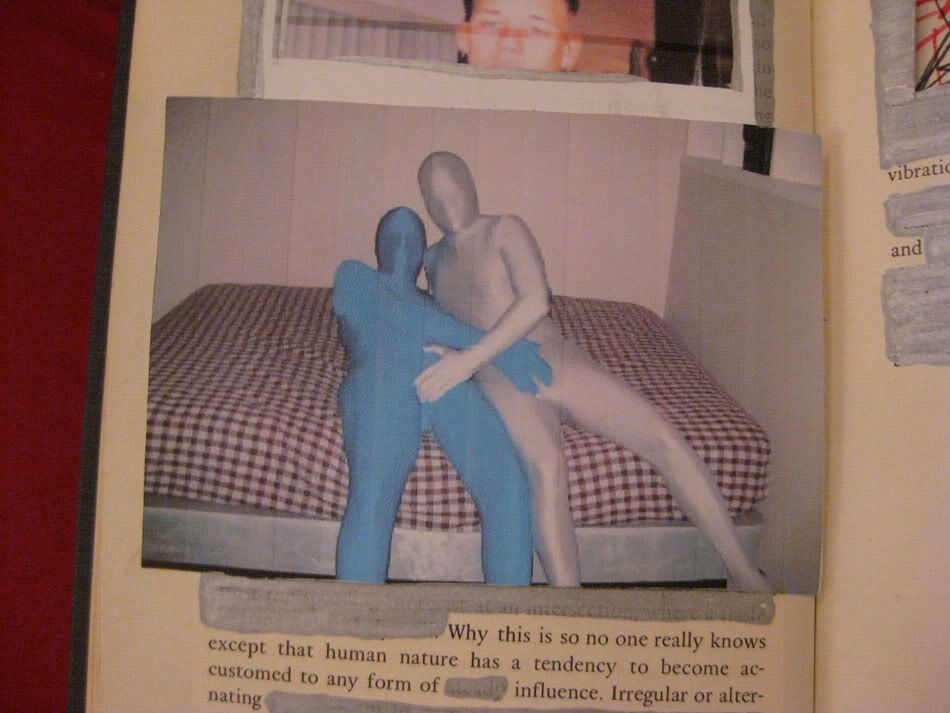 brian is doing this really sweet project defacing/reconstituting this psychobabble novel into something awesome

we looked at I BE AREA on youtube and SSION and SIA putting pantyhose on her fase and youtube party! sometimes it is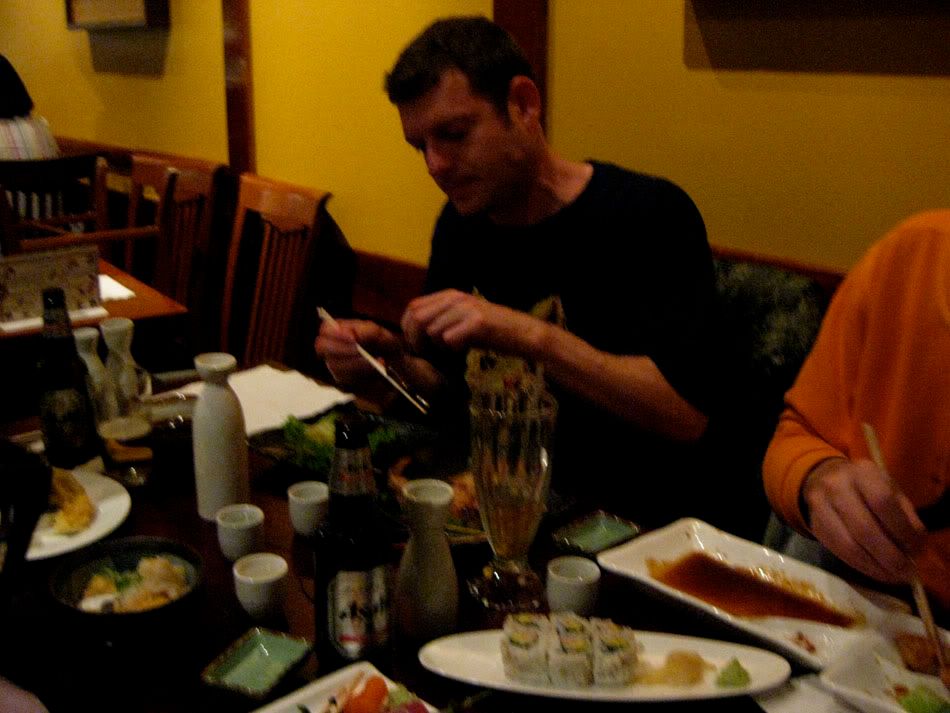 ate sushi
slava told us he long ago attended state dinners uninvited and stood on tables naked pissing on russian writers
brian told us of some sad drunk guy lost his fingers falling onto a smoking gate
we bemoaned the depletion of the "scene" from hard drugs
what else?
je m'en vais au vent mauvais qui m'emporte deca dela pareil a la feuille morte
why am i so poetical? and sentimental today?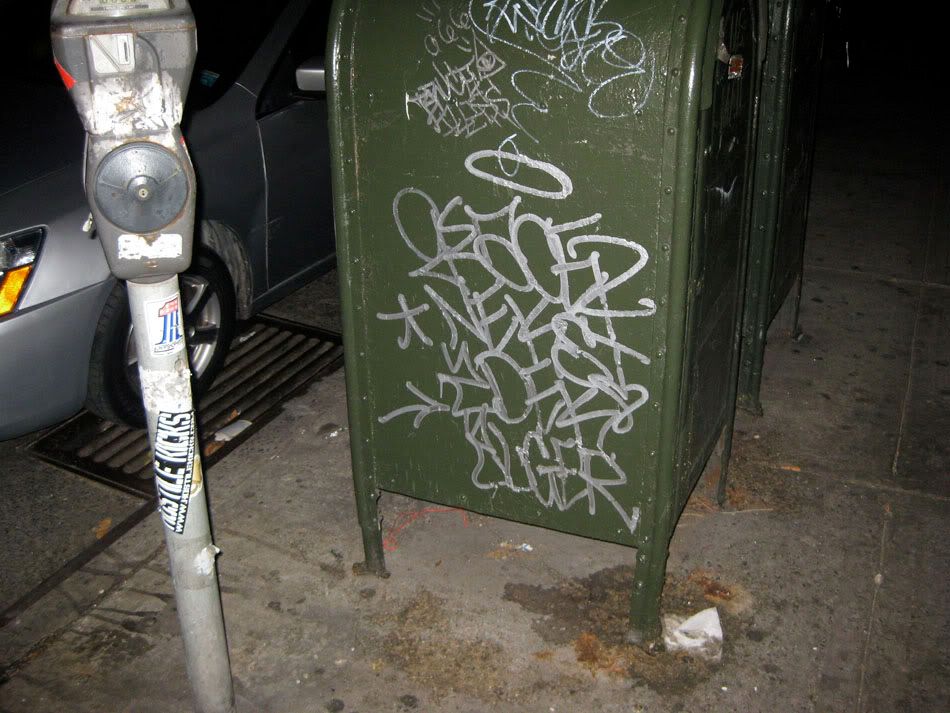 why do they put poems like this on the subway?
Les saglots longs
Des violons
De l'automne
Blessent mon couer
D'une langeur
Monotone.
Tout suffocant
Et blême, quand
Sonne l'heure,
Je me souviens
Des jours anciens
Et je pleure
Et je m'e vais
Au vent mauvais
Qui m'emporte
Deçà , delà ,
Pareil à la
Feuille morte.
seriously why do they want to make me cry
no one wants to talk about my purse FINE anyone wanna talk about jake being back in nyc?

we met him at ANNEX to see thingie and then went to CAKE SHOP to see more thingie
anyone wanna talk about anything? maybe people are just plain talked out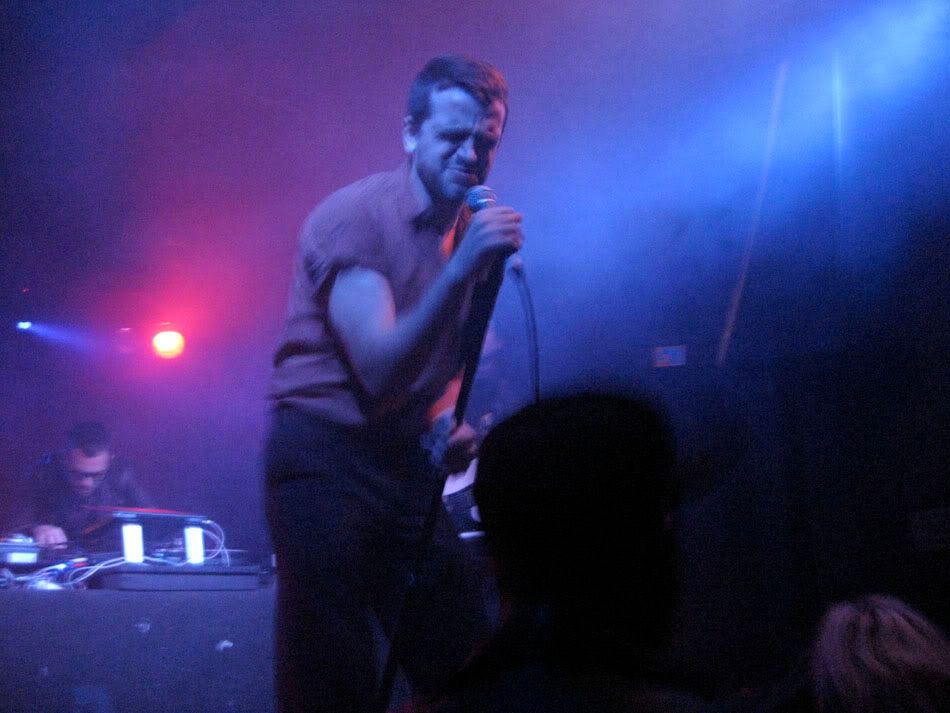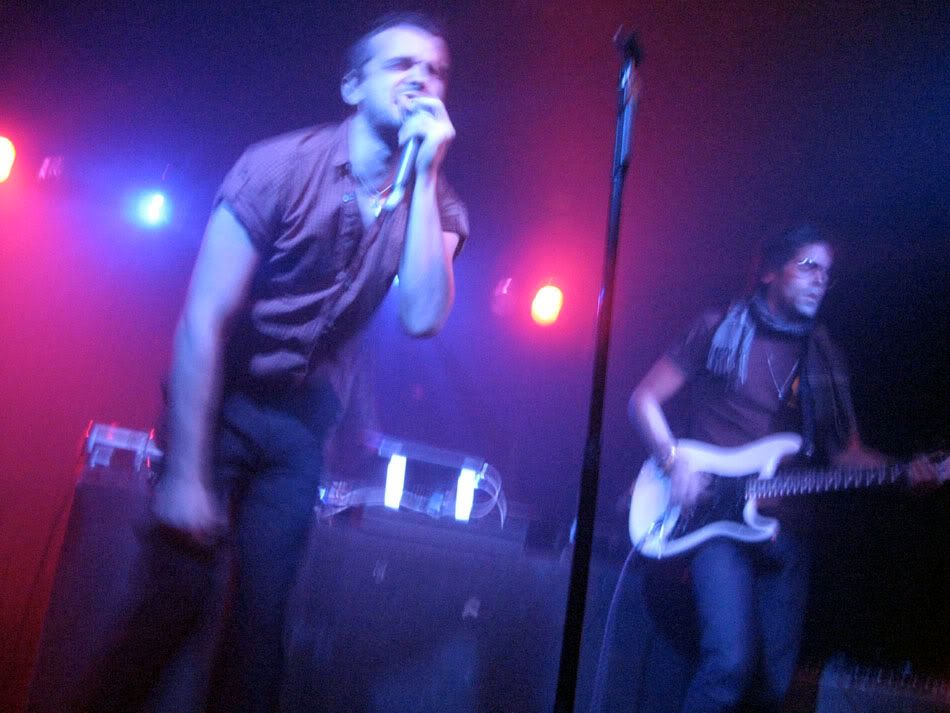 flashy

cory should do a piece where he studies the number of "art talks" and finds commonalities in their topics. or searches all the art press releases from, like, 2008, and make a spreadsheet of the most commonly used words

this year has been
pop punk ham-fisted verité naïf raw abject absurd adumbrated spastic supersaturated gloss

i didnt realize lead singer guy was former VICE head
he was awesome!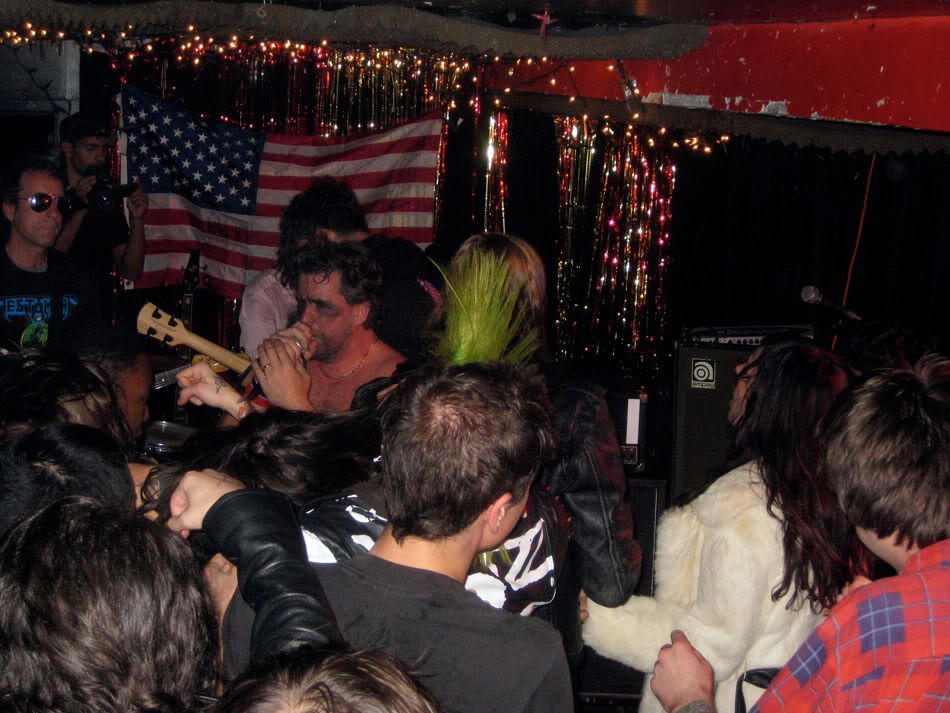 80s metal cover band

who can be depressed and poetical when there are people to shove???

actually that was the weird souce of my ennui was feeling bad for being a BULLY recently

this dumb guy burnt one of my LIVE THROUGH THIS books while he was installing a SWOON exhibition downstairs and he wanted to be in the IT AINT FAIR this year and i blew up at tim barber saying fuck that guy no way will i let some shitface hater in a project of mine

being the "tough" and "honor-loving" woman that i am not

and the guy apologized, to which i sent him a very angry and un-forgiving reply
and then i couldnt sleep that night wondering why i am so unable to properly maintain honor-related boundaries, wondering why i look up to those can and do, but am totally incapable of doing it myselt, that i just want to forgive people always and hug and not care that they insulted me or my friends and just forget about it

sigh
why am i talking about this i am being a freak
this weird squabble touched on deep upsetting issues unrelated to the squabs

shit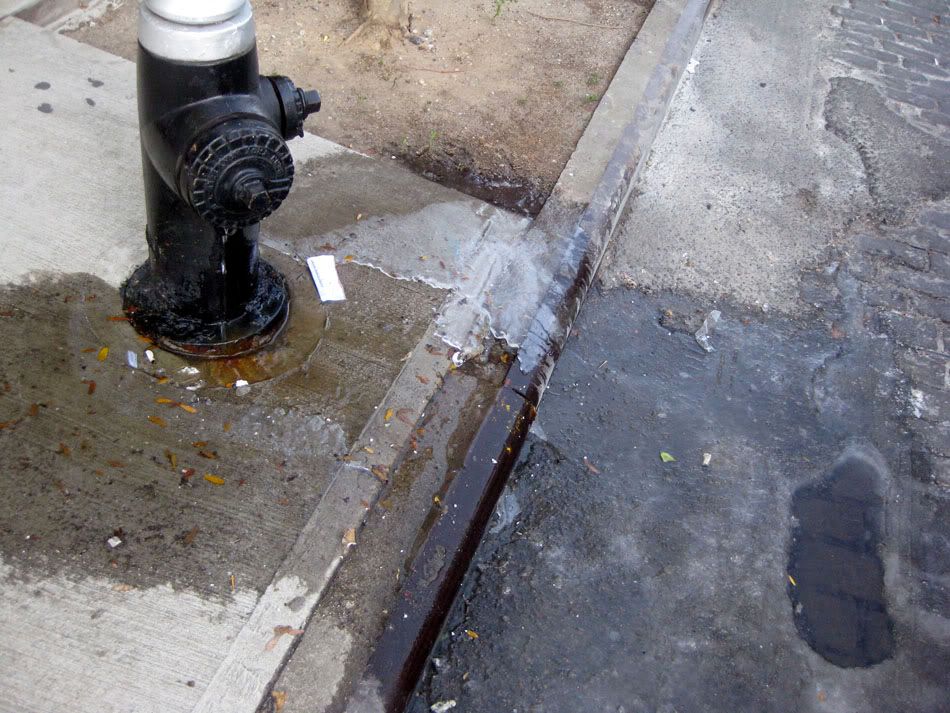 PATRICK mi NOVIO mi carino, mon petit chou, mon petit, quelle dommage, que mono, que suerte!
when my brain is off it plays these records
au secous au rebours au recherche du temps perdu au lait au revoir
aux folles aux armes citroyens bateauxxxx chausettes choux prolux choucroute chouffle ccharmonix
oaxaca ixtapa last night slava said what am i, the triple X triple A? it took me a second
XXX AAA
i dont care
FIRE sale!
ROMAN
On n'est pas sérieux, quand on a dix-sept ans.
—Un beau soir, foin des bocks et de la limonade,
Des cafés tapageurs aux lustres éclatants!
—On va sous les tilleuls verts de la promenade.
Les tilleuls sentent bon dans les bons soirs de juin!
L'air est parfois si doux, qu'on ferme la paupière;
Le vent chargé de bruits,—la ville n'est pas loin,—
A des parfums de vigne et des parfums de bière…
II
—Voilà qu'on aperçoit un tout petit chiffon
D'azur sombre, encadré d'une petite branche,
Piqué d'une mauvaise étoile, qui se fond
Avec de doux frissons, petite et toute blanche…
Nuits de juin! Dix-sept ans! On se laisse griser.
La sève est du champagne et vous monte à la tête…
On divague; on se sent aux lèvres un baiser
Qui palpite là , comme une petite bête…
III
Le coeur fou Robinsonne à travers les romans,
—Lorsque, dans la clarté d'un pâle réverbère,
Passe une demoiselle aux petits airs charmants,
Sous l'ombre du faux-col effrayant de son père…
Et, comme elle vous trouve immensément naïf,
Tout en faisant trotter ses petites bottines,
Elle se tourne, alerte et d'un mouvement vif…
—Sur vos lèvres alors meurent les cavatines…
IV
Vous êtes amoureux. Loué jusqu'au mois d'août.
Vous êtes amoureux.—Vos sonnets La font rire.
Tous vos amis s'en vont, vous êtes mauvais gout.
—Puis l'adorée, un soir, a daigné vous écrire!…
—Ce soir-là ,…—vous rentrez aux cafés éclatants,
Vous demandez des bocks ou de la limonade…
—On n'est pas sérieux, quand on a dix-septs ans
Et qu'on a des tilleuls verts sur la promenade.
fucking shit i forgot these:

pee pee boss

and i was so excited about this bunny one for terence