i had always wanted to name something that and now Cory Arcangel has named his show, opening tonight, that. didn't i once name a blog that?
my brain is mush can someone clue me in on this?

aurel showed up to my work yesterday hot and bothered
weather in nYC right now sucks BTW

tim and aron and nikki and liz and julie and patrick had a meeting about the IT AINT FAIR and were actually quite an amazing brainstroming team. together we make one complete brain!

aron is such an interesting guy. "a puzzle wrapped in an enigma"
interesting developments to the show include
-NO FAIR tshirts to go with the pins
-bikini girls driving shoddy shuttles
-think different
-blacklight graffiti murals
-aurel midnight beach skinnydipping book release
it got weirder after that

due to the drinking part

i never pee when i go to max fish so i though i would take pictures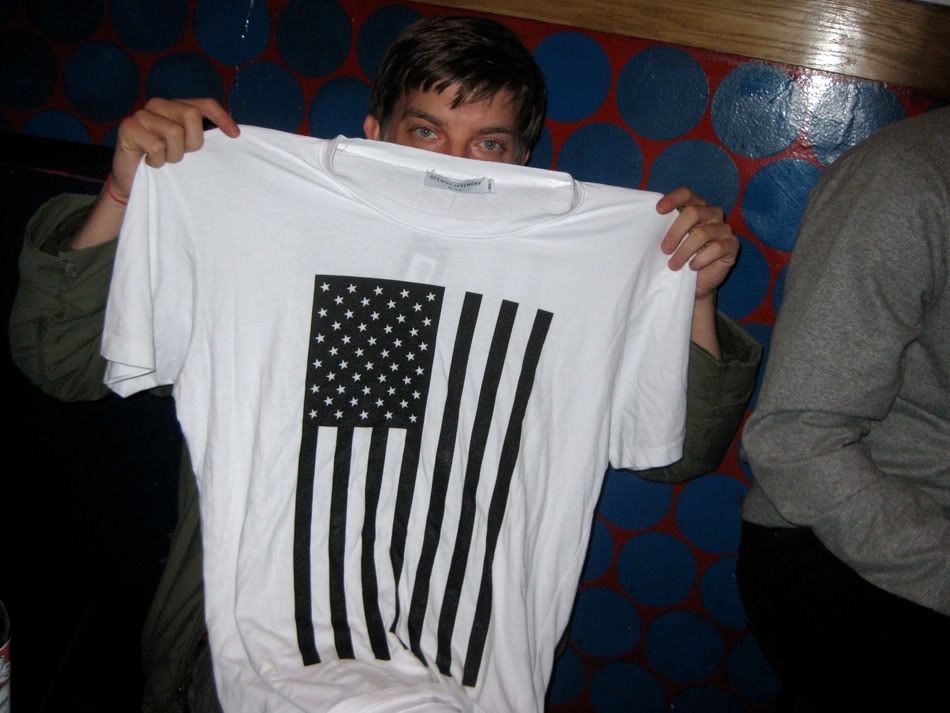 tim had a dream about this tshirt woke up and told Opening Ceremony about it so they made it

at least this street mess has soap bubbles in it

we couldnt find the magical restaurant we sought

and we got rained on

oh my pud i am very excited about us in miami

leaving a book meeting with DAP
worrying about getting the OTHER book ready by miami
dont even wanna mention it in case it all falls through
sigh!