ready for the most stressful incoherent disjunctive series of photos ever?

i spent last night, well i would say "out partying" but the salient characteristic of the night was the barfing and freaking out and crying on phone to who i can only assume to have been a very unfortunate friend for 2 hours.

it started when i went to wburg to pick up this video art book that fucking kinda scooped me

ry refused to return my phone calls on his real birthday, sunday, so i took him out to dinner last night instead. i bumped into Kane while walking there so the team then consisted of these guys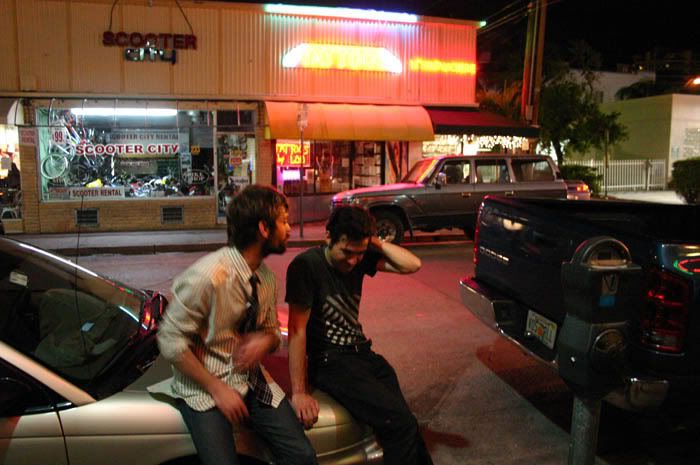 except at diner not outside deuce bar
aurel was vaguely involved with something going on at motor city so i went there
my friend christina met me there, only to be harassed by neckface and flirted at by tim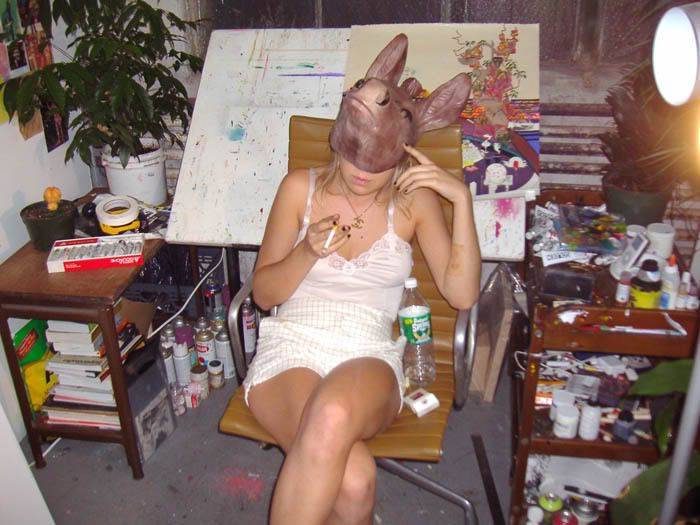 except aurel was a raver not a donkey

i was not an astronaut

overqualified intern alex was david hockney tho
wait that was ssaturday whoops. so saturday jorge meghan teddy threw une early haloweiner party that totally exhausted me for tonight

meghan was not julius caesar

but boy was nikki ever tina!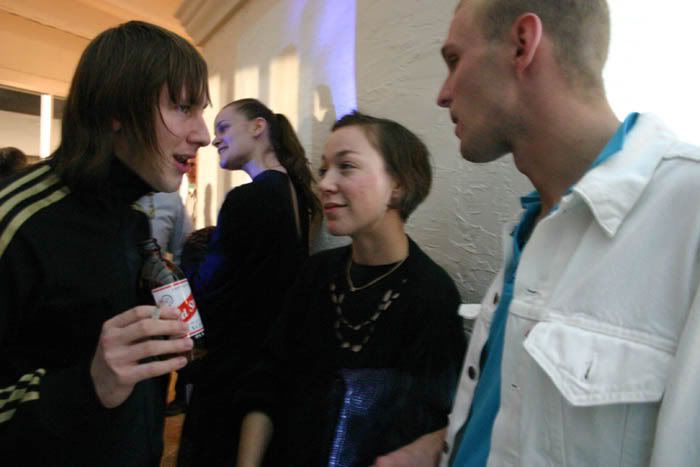 it was at jorges house (fellow on the right) but spiky phil did not attend (fellow on left)
today, despite enormous pain in all parts of my body i did manage to write this press release. wanna hear it?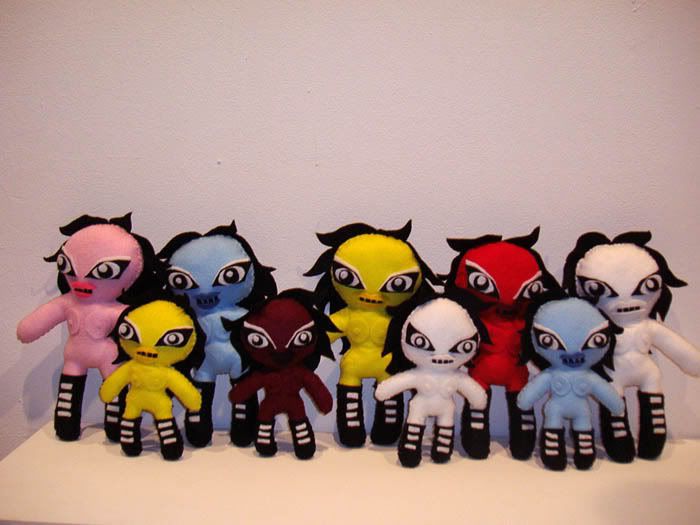 WOMANIZER
CURATED BY JULIE ATLAS MUZ AND KEMBRA PFAHLER
JANUARY 6 – 27, 2007
76 GRAND STREET
JULIE ATLAS MUZ
BREYER P-ORRIDGE
LIZ RENAY
VAGINAL CRÈME DAVIS
KEMBRA PFAHLER
BAMBI THE MERMAID
E.V. DAY
Deitch Projects is pleased to announce a group exhibition of dangerous females featuring Julie Atlas Muz, Kembra Pfahler, E.V. Day, Breyer P-Orridge, Vaginal Crème Davis, Bambi, and Liz Renay. These artists utilize various media for their confrontational, edgy exploits but all share a background in cutting-edge performance. This exhibition will feature not only performance, but also all manner of media to give a truly three-dimensional view of the artists.
Taking on the title WOMANIZER, not in the sense of a womanizing male subject but rather to "ize" with or to saturate with femaleness, this exhibition will illustrate the unique vocabulary of these funny, transgressive, beautiful heroines. Horror, hedonism, pandrogyny and pussies will all figure prominently, as these challenging artists show sculpture, video, photography, and exploring couture.
Julie Atlas Muz is Miss Exotic World 2006 the highest honor available in the neo-burlesque world from which she hails. A performance artist, choreographer, star of the burlesque stage and all around naked lady, Julie has been included in the 2004 Whitney Biennial, and in the 2005 Valencia Biennale in which she swum as a mermaid in Europe..s largest saltwater tank with over 450 fish, two sharks and one giant eel. A Lambent Fellow and recipient of the Ethyl Eichelberger Award, Julie uses arousal and humor to invigorate and manipulate the audience, encouraging an investment of a more intellectualized interpretation. The political evening length show I am the Moon and You are the Man on Me, Julie played the moon with seven men in a race to colonize her, received standing ovations every night, when an American Flag was planted in her asshole by two miniature astronauts. Julie has toured the nation with the Sex Workers Art Show tour and recently returned from London where we wowed audiences with her signature ..Moon Balloon Act." In WOMANIZER Julie includes one of her most shocking and patriotic characters, Mr. Pussy, to welcome everyone to the exhibition.
Kembra Pfahler is the iconic founder and lead singer for "the Voluptuous Horror of Karen Black"; the legendary theatrical shock band which is one part high fashion glamour and one part horror film archetype. Using what she calls anti-naturalism and availabism, she creates a compelling new female paradigm. At her solo show in 2003 at American Fine Arts company she exhibited not only drawings and photographs but also performed the much-heralded 'Wall of vagina'. Her new work promises to be "Femorabeliac", according to the artist, and in this exhibit she will be showing fornicating skeletons and newly-birthed Karen Black babies.
E.V. Day is a sculptress known for her embittered bride battles and exploding couture. In this exhibition she works in black and white to make sculptures that imply action or performance, but seem to freeze it at its moment of obliteration. This series was begun in 1999, in which Day suspended women..s dresses in space with fishing line and hardware. For example, in Bombshell (1999), exhibited at the 2000 Whitney Biennial, Day took a piece of iconic attire (Marilyn Monroe..s white halter dress) and arranged it to feel as if the forces of the implied figure are so powerful that the garment literally blows off, as if outgrowing its stereotype.
Breyer P-Orridge is the conflation of Genesis (from Psychic TV3 and Throbbing Gristle) and Jackie into one pandrogynous identity. Sculptures, photographs, and video will present the extended performance of this work documenting the two artists meeting in the middle of gender through all manner of synthesis, including surgeries. Breyer P-Orridge have had their first solo show under that name entitled "BREAKING SEX" at the Concordia University Gallery, Montreal in March of 2003. They are currently working on a DVD called Putting Your Money Where Your Mouth Is, which shows Genesis getting all of his teeth replaced with solid gold.
Vaginal Davis is an originator of the homo-core punk movement and a gender-queer art-music icon. Her concept bands — including Pedro Muriel and Esther, Cholita! The Female Menudo, black fag, and the Afro Sisters — have left an indelible mark on the development of underground music. Like Ron Athey, Ms Davis made her name in LA's club performance scene, and has earned herself a similar notoriety as a cultural antagonist and erotic provocateur. Her live works feel collagist in nature as she layers memory and pop culture inextricably.
Set apart from gallery-centered art, and Hollywood movies, and from those systems' necessities of high-polish, low-substance production, Vaginal Davis's low-budget—often no-budget — performance, experimental film and video practice has critiqued exclusionary conceits from the outside. Davis has been a prolific producer of club performance, video and Xerox-produced Zines, and other forms of antagonistic low-cost, high-impact work. Such as in her drag reconstruction of Vanessa Beecroft's Navy SEALs performance, Ms Davis derails collector-friendly raciness in spectacles of femininity, queerness and blackness. She critiques both the gallery system and the larger cultural trend that it mirrors, with tongue-in-cheek self-exploitation and rude provocations of racial and gender confusion.
Liz Renay's extraordinary life could almost be a movie script. Raised by fanatical religious parents, she ran away from home to win a Marilyn Monroe lookalike contest, and become a showgirl during the war. She eventually became a gansters moll and when he was arrested she refused to co-operate with the authorities and was sentenced to three years in Terminal Island prison, where she wrote her autobiography. On release she became a stripper, and self-publicist, performing the first mother and daughter strip and the first grandmother to streak down Hollywood Boulevard.
Liz, nee Pearl Elizabeth Dobbins (b. April 14, 1926 in Mesa, Arizona) is an author, actress, and convicted felon who appeared in John Waters's Desperate Living. In her book, My First 2,000 Men, she claimed flings with Joe DiMaggio, Regis Philbin, and Cary Grant among many other male celebrities. She and her daughter toured with a striptease act. Her other books include My Face for the World to See and Staying Young (Lyle Stuart, 1982). My Face for the World to See was reissued in 2002, headlined "A Cult Classic," with a forward by John Waters.
Bambi the Mermaid, Queen of Coney Island is a performance and fine artist and co-curator of the long running Burlesque at the Beach at Coney Island USA. Bambi will be showing a selection from her ongoing series Freak Pin-ups which stem from traditional pin-up vocabulary yet celebrate physical flaws as beautiful. Using the backdrop of Coney Island and traveling carnivals Bambi enlivens and reenacts extreme characterizations of human oddities witnessed from her exploration of the worlds of freak shows, strip clubs, pornography and fetish role play. Her artwork is at once both transgressive and accessible, appealing to both adults and children in the tradition of Pee Wee Herman. Her photos are all created live with no effects or retouching. Bambi..s Freak Pin-Ups have been shown at Elizabeth Harris Gallery, CBGBs, the Williamsburg Historical Society Museum, the Coney Island Museum, and many other locations.
_________
any typos in that please let me know !
so i was looking through my old iphoto thing because i was trying to upload a decent photo of this damn painting i made way back whenever it was i used to care about things like this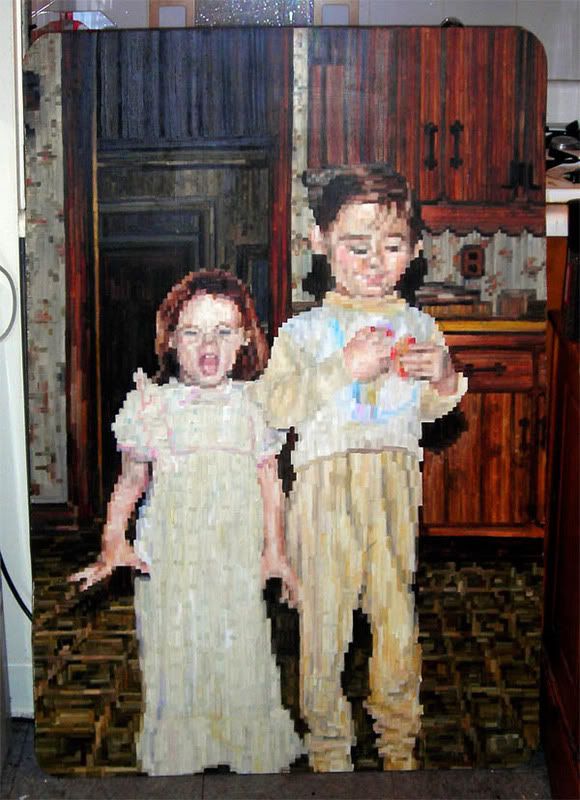 im sorry. that last bit was the overwhelming depression talking. i will try to keep it at bay
so anyway what the old ipoto upchucked was the most stressfull stew here it is:

the most stressful photo ever

the second most stressful photo ever

toilets?

poop patrol

peru?

patrick?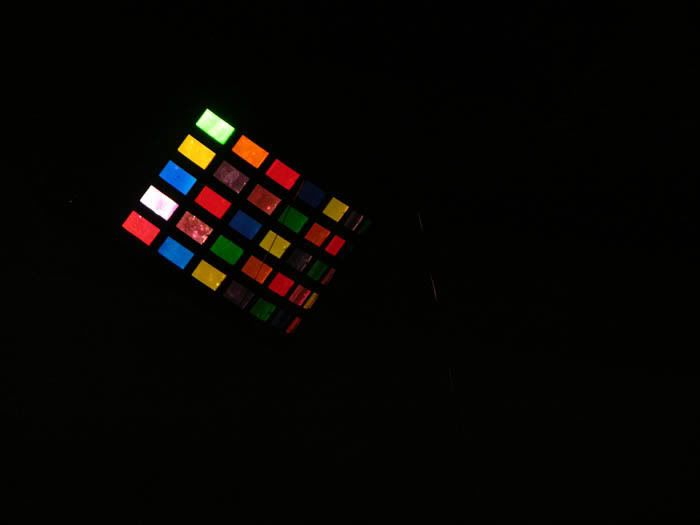 party?

party?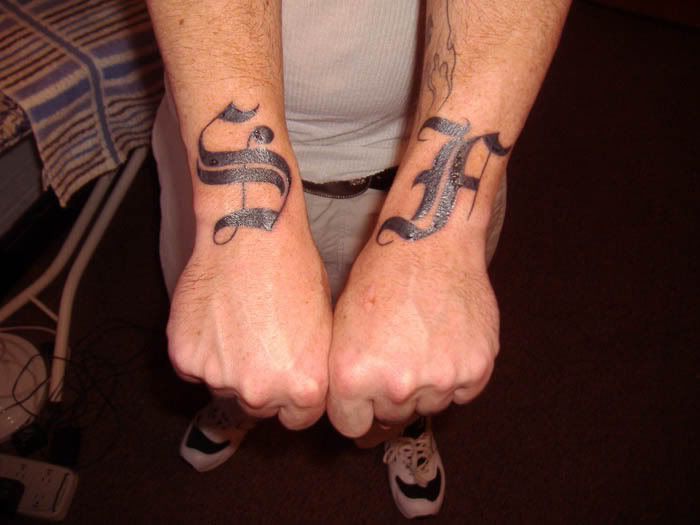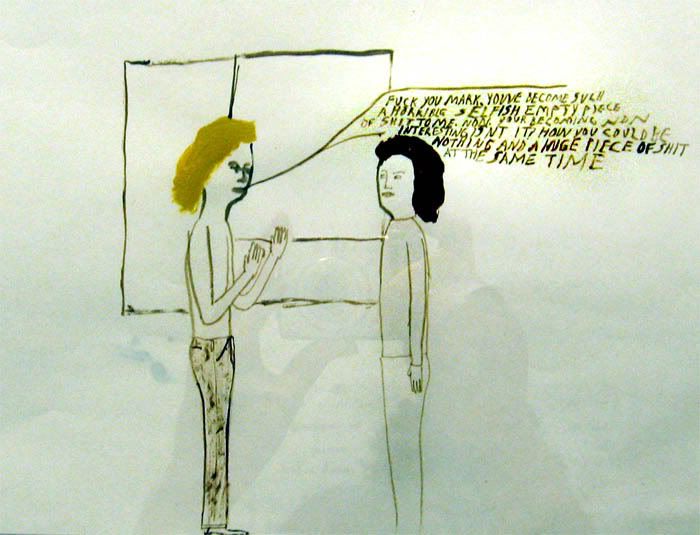 wait read that one more time

remember when keegan didnt make art like this but rather

like this or

this? i remember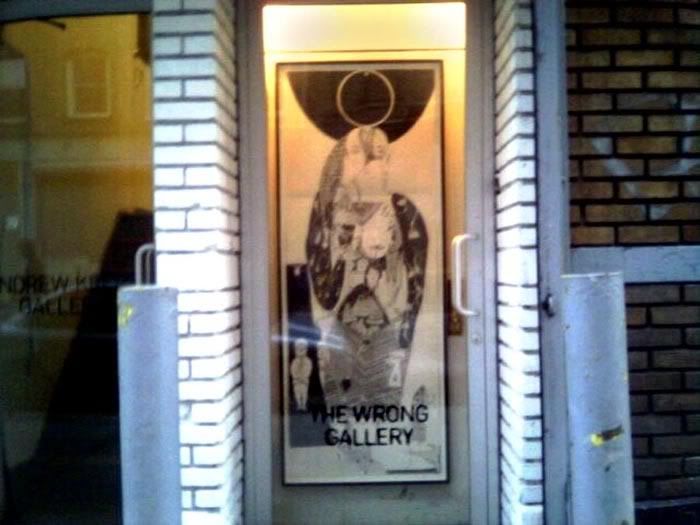 i remember this show too! one of my favourite curatorial efforts evvvver

one thing accompanied by another thing exactly like it but much smaller : cute!!!!

cacti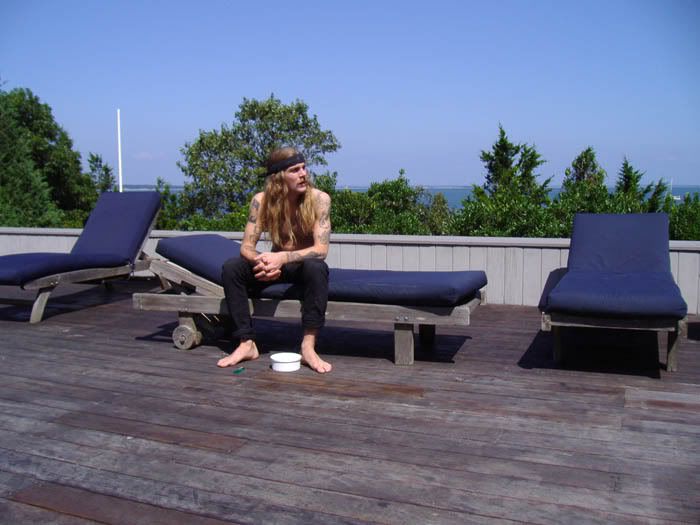 dash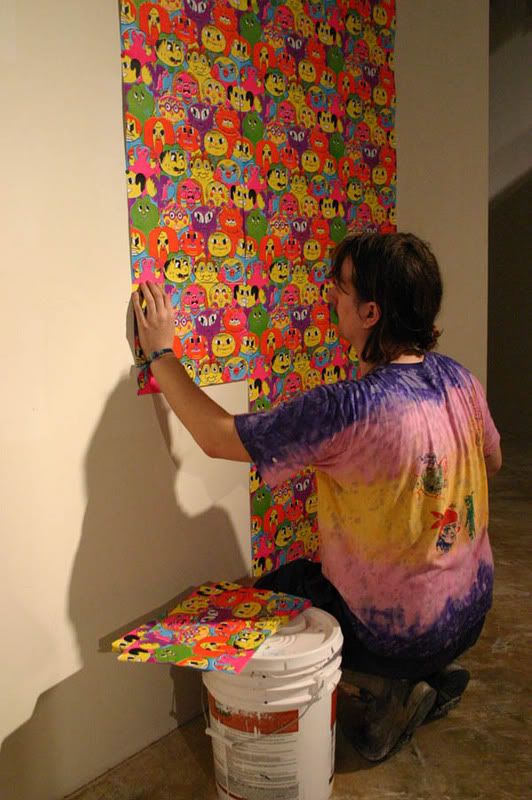 ben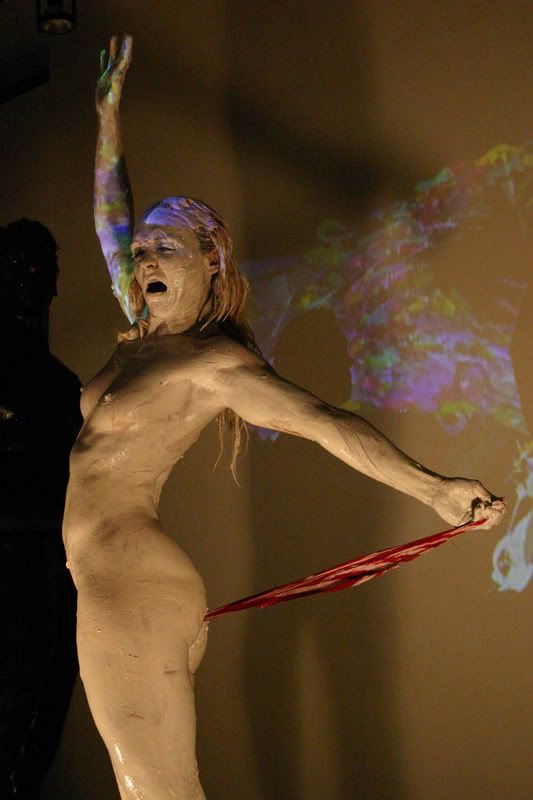 oh man
see press release above for any insight into that one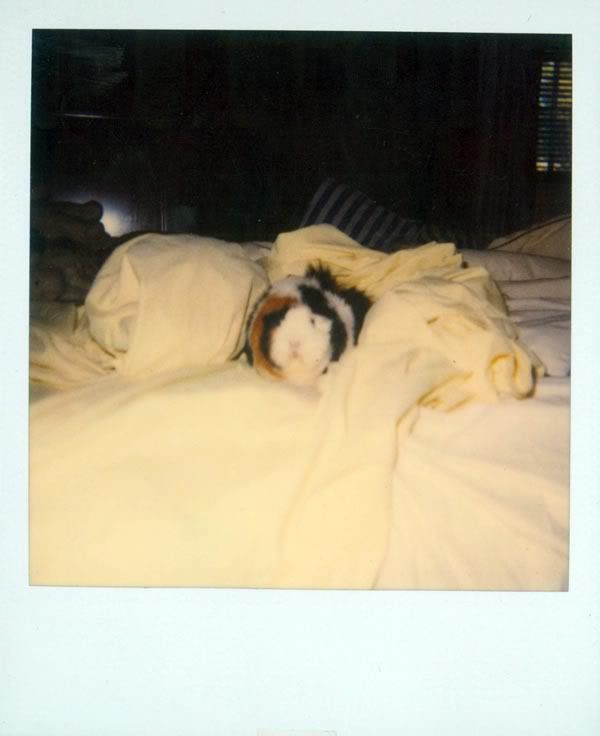 my childhood pet: a guinea pig named Chewbacca
i just gave myself the worst headache ever