everyday i wake up, brush my teeth, and look up to see this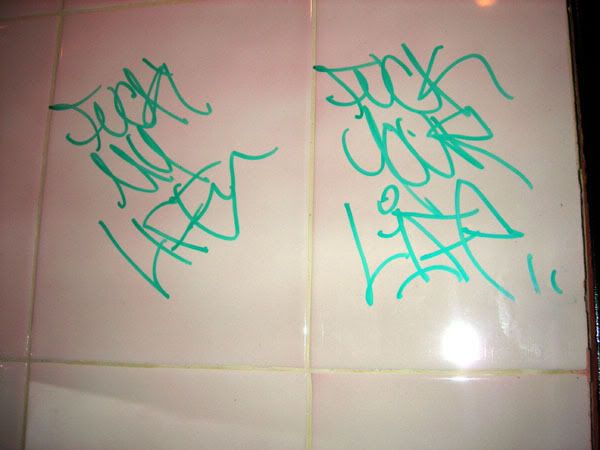 since when did this become a graffitti blog?
as a bookend, then, please view the paragon of puente pieces:
can this picture be called a segue? one of those leany-wheel things the cops ride around DC on?

this is in peru, in cusco, in a shitty hotel. i bought that mask for 30cents outside in an alley

let that be a segue, then, to this piece of information: im returning to my alma mater to lecture to the artkids about… i guess about being an artdealer/curator/writeer? but i also have to talk about "what i painted at dartmouth" and "what i paint now" so i scanned this above monstrosity to turn this into a slide. its like 6ft of weird; i made it junior year; no further comment.
below is a photo from an AREA reception: the gallery Laura Tepper and i started at ye olde dartmouth: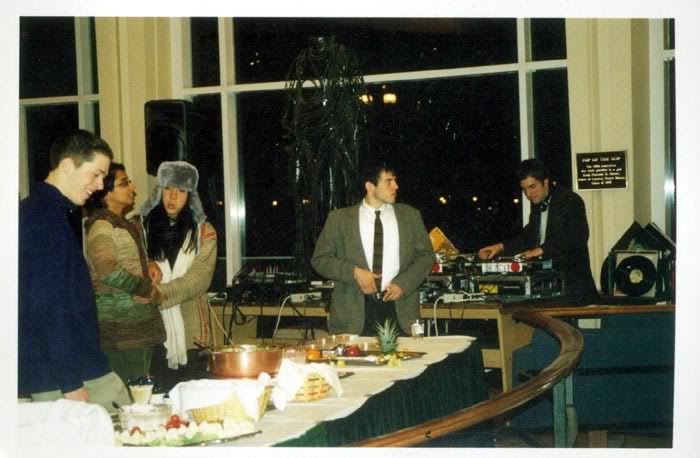 back when david was german and tucked his tie into his pants

i forgot to mention that eddie gave me this rad handcoloured print he made with his PRINT GOCCO. if you dont know what that is, do a search for it on EBAY i just did and its awesome
oh fuuuuuckkk!!!!!!! wait:

check this thing out!!!! rachel carns designed this cover for m y next book PANIC ROOM which will be the DESTE foundation works on paper ive been helping with for months. i get to make another book!!!!!! im going to pee on the floor

she is the best designer ever here is the full front/back/dustflap design. sideways-like.
here is some more of her design work: wow! she works with chris perez's ratio 3 alot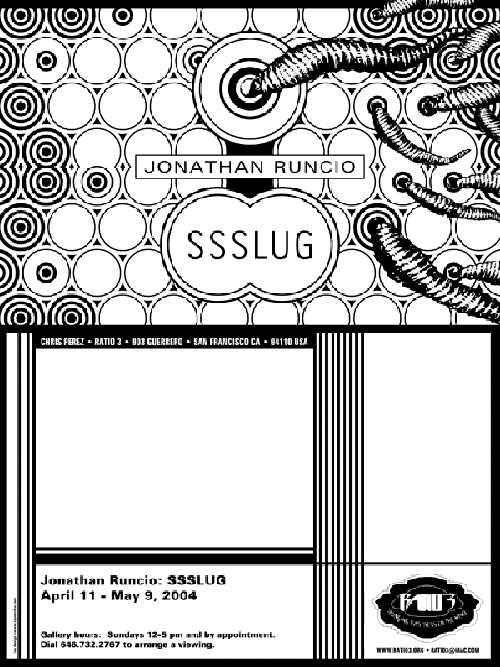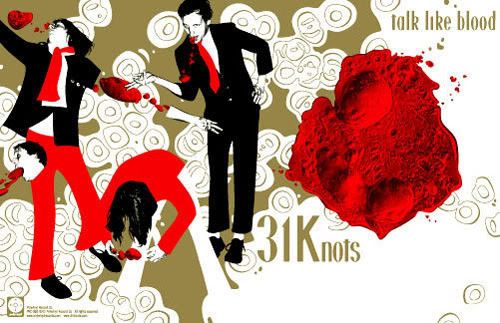 if anyone needs a designer, call her by all means!
lastly, patrick got film back from the past like bazillion months and sent me this phot:
in return he gets this visual pun:
get it big pun?
hint: thats my brother