oh no no sleep and no visuals to come to my aid!

last night la princesse de meghan had une goodbye-from-deitch dinner at suzanne's apartment

wait! this is what kitchen looks like: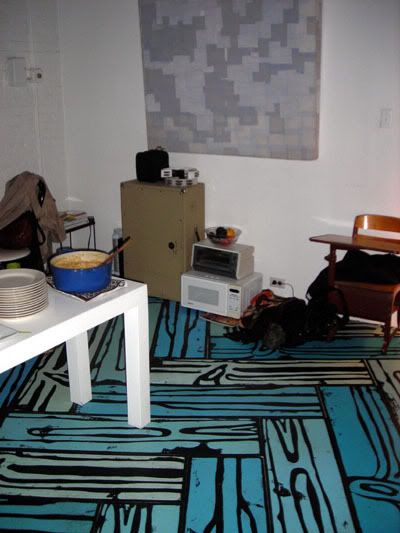 richard woods floor. how can u hate on a richard woods floor?
or risotto?
dinner was lovely but catscatscats i had to leave

jorge and i sat talking so long we didnt even make it to fucking arons club in time to see the virgins we got there at the thank you and good night you know? everyone said it was great. someone tell me about it!
i took this picture totally thinking it was going to be awesome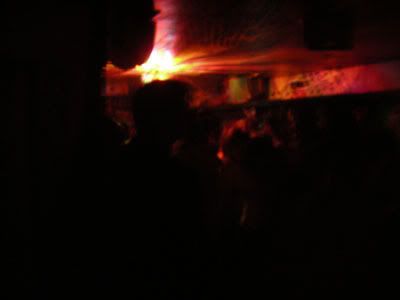 not awesome
the sound system in the basement of this place IS awesome though its full sternum-pounding amazing loud perfect.
i think that was the last picture i took? and the night had not even begun.
alex the overqualified intern has a very lovely apartment that accomodated many many monkeys. i vaguely remember expounding way too loudly on i think it was brideshead revisited? no. far from the maddening crowd? i have no idea. i had no idea at the time either! whatever and being totally boorish and annoying- sorry everyone! i also remember george's very lovely purple shirt, and jasmine staying out almost as late as all of us up up late kids.
skipping quickly ahead…
today has been merciful: jeffrey left for DC and nikki and i are splitting a chicken sandwich and comparing hangovers
guess what?
i win!