went home to DC this weekend because…. well i havent figured that out yet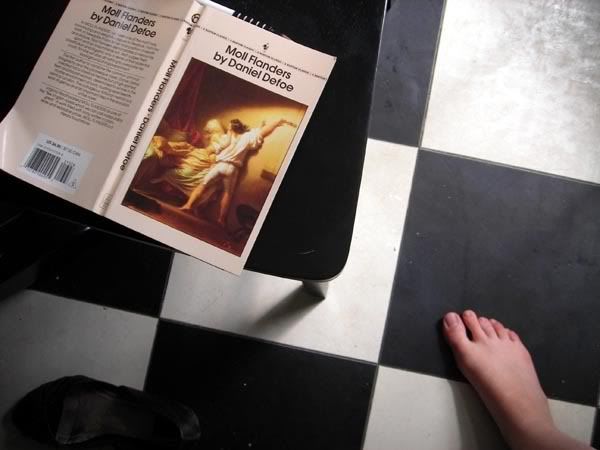 read this on the train… early 18thcentury porn!!! awesome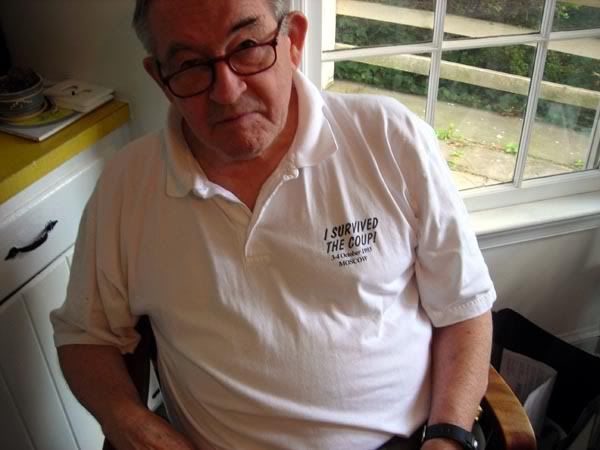 my dad always wears this shirt when i visit. he thinks i am thoroughly diverted by it.

mom NOT diverted by me taking pictures

so i let her take a picture of me
which is GREAT because now i have learned its time to cut my hair

somewhere in this pile of junk in the garadge is a piece of art i made in college. can u find the art?

took my dad to the shakespeare theatre to see a Henrik Ibsen play called ENEMY OF THE PEOPLE it was excellent! this is what it looked like when performed at the turn of the last century
speaking of vintage looking, tracy nakayama sent me some flicks of new work
are any of these good for the works on paper collection?

i think the yoko ono one is hte best, no?
kate's blog about rhyming made me wanna memorize a poem. wanna hear it?
and please feel free to make me recite it when you see me…
Andrew Marvel's "To His Coy Mistress"
mid-seventeenth century right?
Had we but world enough, and time,
This coyness, Lady, were no crime
We would sit down and think which way
To walk and pass our long love's day.
Thou by the Indian Ganges' side
Shouldst rubies find: I by the tide
Of Humber would complain. I would
Love you ten years before the Flood,
And you should, if you please, refuse
Till the conversion of the Jews.
My vegetable love should grow
Vaster than empires, and more slow;
An hundred years should go to praise
Thine eyes and on thy forehead gaze;
Two hundred to adore each breast,
But thirty thousand to the rest;
An age at least to every part,
And the last age should show your heart.
For, Lady, you deserve this state,
Nor would I love at lower rate.
But at my back I always hear
Time's wingèd chariot hurrying near;
And yonder all before us lie
Deserts of vast eternity.
Thy beauty shall no more be found,
Nor, in thy marble vault, shall sound
My echoing song: then worms shall try
That long preserved virginity,
And your quaint honour turn to dust,
And into ashes all my lust:
The grave 's a fine and private place,
But none, I think, do there embrace.
Now therefore, while the youthful hue
Sits on thy skin like morning dew,
And while thy willing soul transpires
At every pore with instant fires,
Now let us sport us while we may,
And now, like amorous birds of prey,
Rather at once our time devour
Than languish in his slow-chapt power.
Let us roll all our strength and all
Our sweetness up into one ball,
And tear our pleasures with rough strife
Thorough the iron gates of life:
Thus, though we cannot make our sun
Stand still, yet we will make him run.
——
thats the best euphemism ever right?
"Let us sport us while we may!"
speaking of: here are some flicks eli sent me from his amazing A.V.A.F. exhibition in Sao Paulo at Casa Triangulo: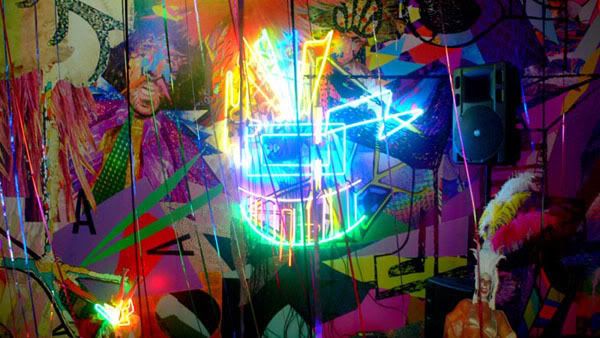 tres phillipe bradshaw, no?


and here are the two new wallpapers:


we just had a meeting with jeffrey, his assistants, boyfriend, etc
i am so deleriously sick that i dont remember shit
i know we are doing HUGE AVAF show at 18 wooster next may!
about the sick: my mom made me go visit/condole with sick brother Billy and bring him a roast chicken
i insisted that i would see billy some other time when he was not deathly ill
she of course trumped my insisting with her own insisting, and first thing i did when i returned to NYC tuesday was get DEATHLY ILL


thanks mom!
Dan COlen interview/article going extremely well, albeit slowly
next post, malady willing, will be the complete animal!
all ive worked out so far are the images ill use to illustratum it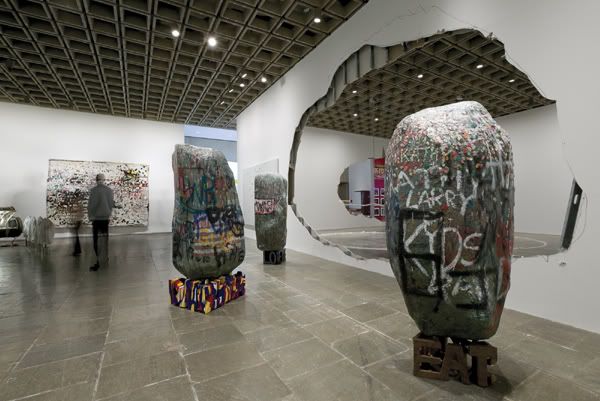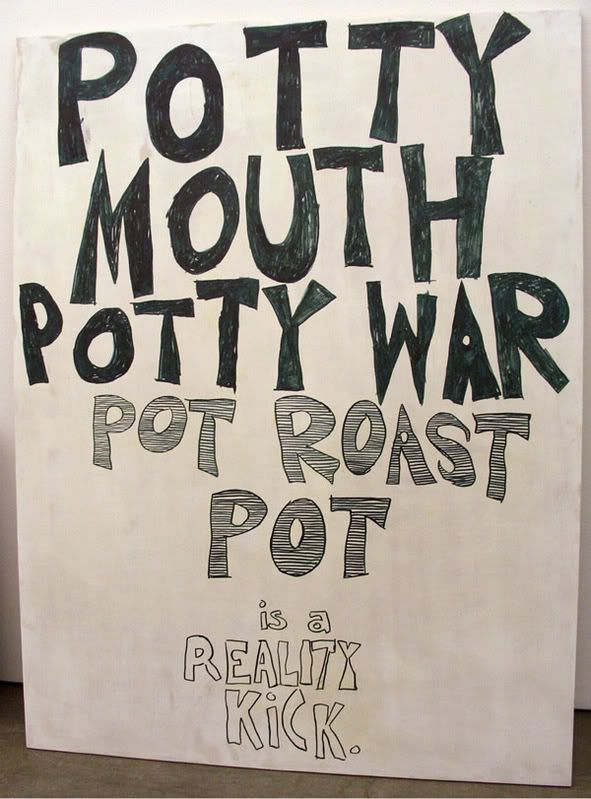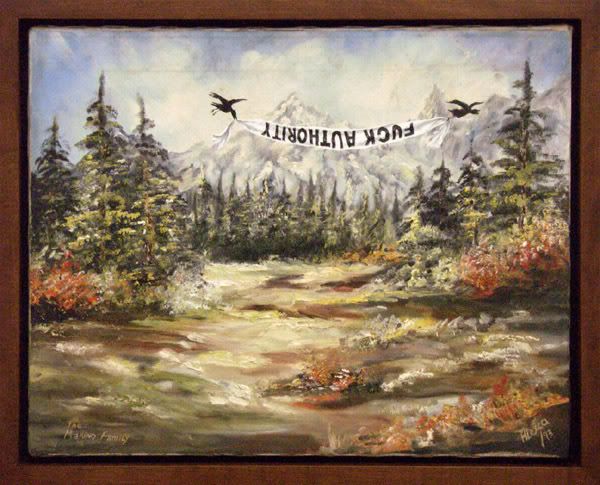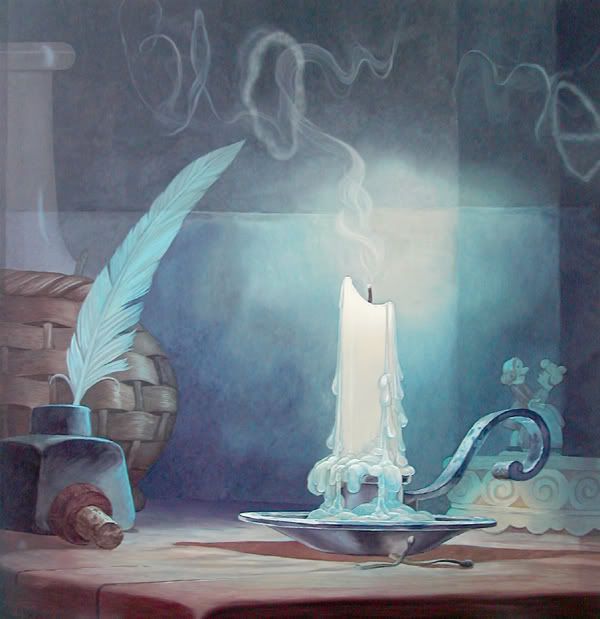 NO ME opens at Javier Peres' berlin gallery on September 30! anyone remotely near berlin must go!!!
and
i found this profoundly sad…. for a million reasons… but mostly all of them
DALLAS – Dallas Cowboys receiver Terrell Owens denied a police report that he attempted suicide, saying he became groggy after mixing painkillers with supplements.
As if to prove he's doing fine, Owens went from the hospital to catching passes from quarterback Drew Bledsoe within two hours, then proclaimed himself "very capable of going out there and playing on Sunday" despite whatever happened Tuesday night and a broken right hand.
Owens said Wednesday the confusion likely stemmed from an empty bottle of pain medication found by his publicist, who was with him at the time and called 911. He said the rest of the pills were in a drawer.
"I was non-responsive when she made that call," Owens said. Appearing in a news conference at team headquarters a few hours after leaving a hospital for what a police report described as "a drug overdose," Owens wore workout gear and no bandage on his right hand. The star receiver smiled and seemed more amused than peeved at the latest ruckus surrounding him.
Owens, 32, blamed a combination of hydrocodone, a generic form of Vicodin, with all-natural supplements for making him ill.
Rescue workers arrived at Owens' home around 8 p.m. Tuesday and took him to an emergency room. When word spread, publicist Kim Etheredge said it was an allergic reaction.
But the story shifted Wednesday morning when several media outlets received a police report that had yet to be released by the authorities saying Owens had attempted suicide by overdosing on the painkillers, even putting two more pills into his mouth after an unidentified friend, later identified as Etheredge, intervened.
The police document, first reported by WFAA-TV, said Owens was asked by rescue workers "if he was attempting to harm himself, at which time (he) stated: 'Yes.'"
When officially released by police, about half the document was blacked out, including the phrases "attempting suicide by prescription pain medication" and "a drug overdose," as well as the details of Owens having two pills pried from his mouth and Owens saying "Yes" when asked if he intended to harm himself.
"I was kind of out of it," Owens said. "I can barely even remember the doctors, much less the police officers asking me questions."
Owens also said that he's "not depressed about anything" and that he should practice Thursday.
Etheredge also appeared at Owens' news conference, saying she "did not take anything out of his mouth" and that it was unfair for anyone to think Owens would kill himself.
"Terrell has 25 million reasons why he should be alive," she said, referring to the $25 million, three-year contract he signed in March with the Cowboys.
wait did i read that right???
"Terrell has 25 million reasons why he should be alive," she said, referring to the $25 million, three-year contract he signed in March with the Cowboys.