phoo!
the longest day
in the artworld
was all of last week

nikki and i left deitch to throw ourselves at the mercy of the artopening extravaganza

boring people everywhere YOU KNOW WHO YOU ARE

in the back room is the elusive erik parker drawing i am still trying to buy: someone tell me what to do i cant stand this limbo!

found this diamond dust dog in another back room

this guy lurking on the UGLIST COLOR GREEN WALL ever to grace an art gallery. go taylor! gross!!!

this is like the Trunk of Humours poster dude minus the collander: dude keep your collander on! gross!!

ok im sure taylor gets sick of his most frequent artreview consisting of "gross!" so here are two dudes im trying to buy for athens. awesome! the drips!

everything else in chelsea bored me, nikki, vito, and stefan to death! thank god for the d snow. or not god, maybe satan?

the bombyknocker revisited. it's a flail! a flail dash it's called a FLAIL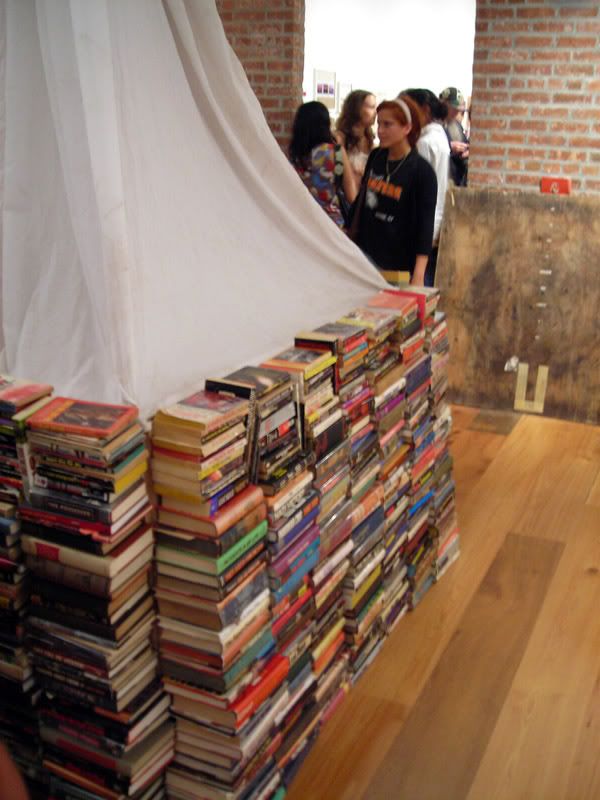 the book pile turned into a bookfort! voila! part unabomber part waldenpond? let's let Artforum mull it over

this is the best thing. um dash did i mention tomorrow is my birthday???

nikki and kazumi debating the nuance of dash's "act of war / high school pregnancy"

and for the first and last time, dashiell is selling original 'roids. for really reals? it's true
all the rest of the amazing show you musst go see in person E2street, rivington armses
so that day turned rapidly into a long night. ever been to mars bar afterhours with all the gates down before? sinister


nightbunn
the next thing i remember was:
ART PARADE 2006

gimmea D

gimme avenue D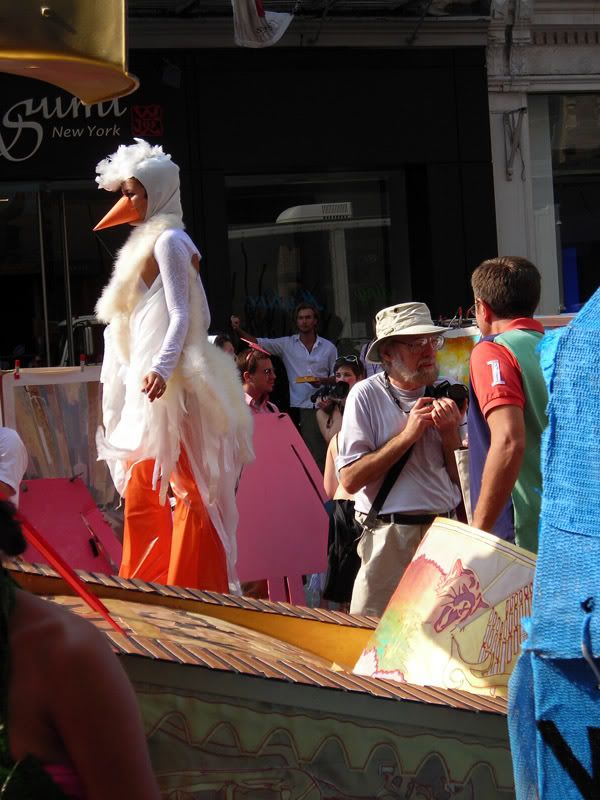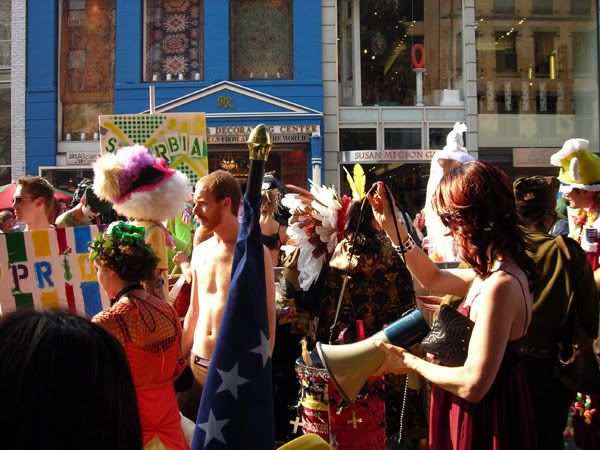 setting up was confusing. look at this pack of fucking jokers! just kidding. it's cool to cover yourself in body paint and glitter and stuff.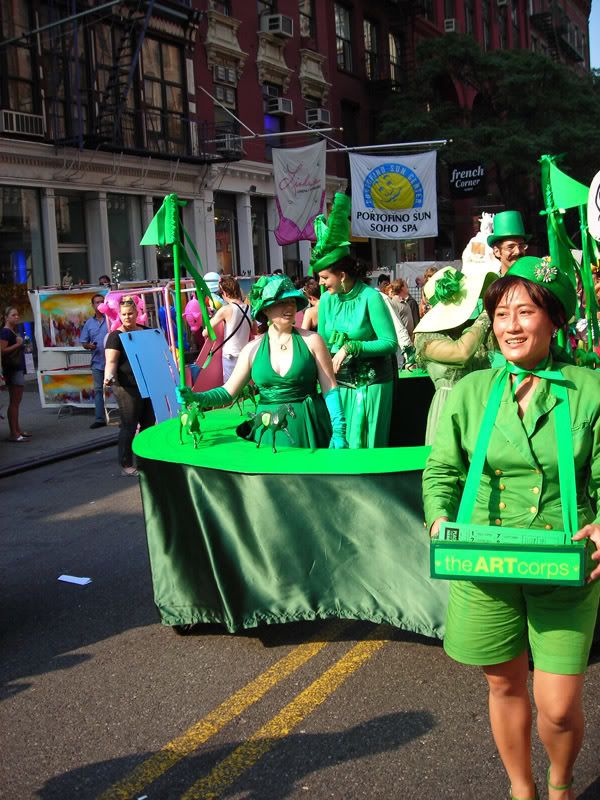 ?

jasmine was handling her shit

i, on the other hand, had these dudes to handle. anyone remember SOYBOMB??

toilet bikes / poo poo platter

??

???

the zombies were fun

but made a mess of the sidewalk

is this momoyo? what a nut!

andrea was in charge of that one

it's going to chase her down n smooch her!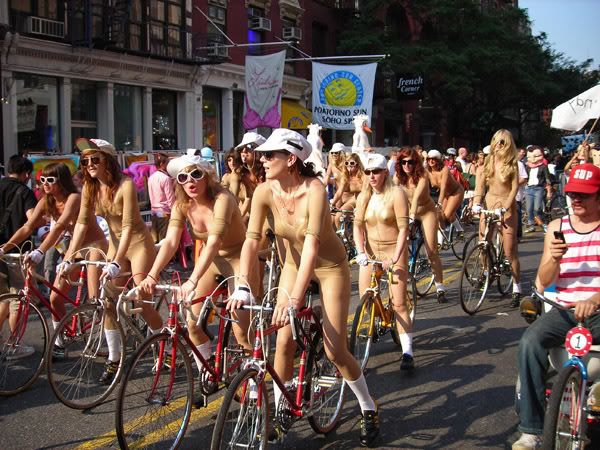 pia's thing ruled. queen album poster??

close-up for any male readers of blog

is this patrick's friend who made the mini truck?

mattress band

unknown weird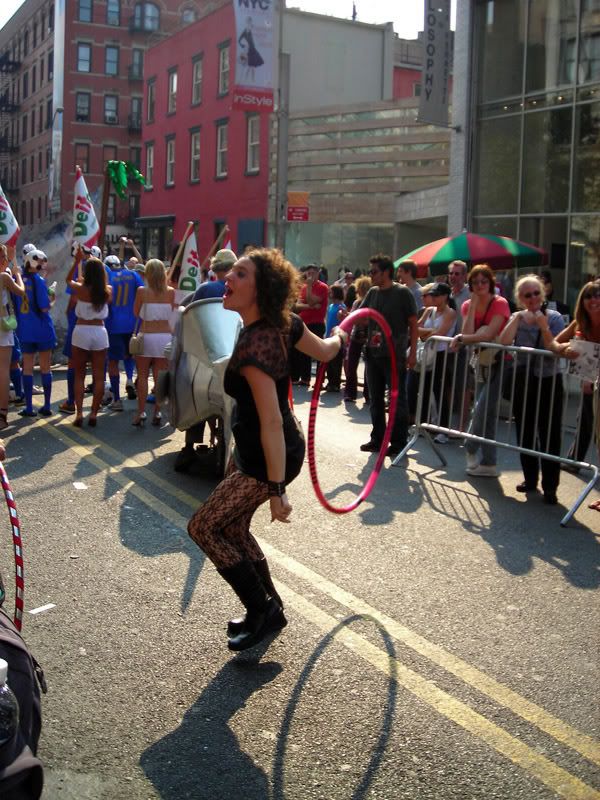 obligatory hooping

fischerspooner

blockparty after, jesse making fun of passersby with espo

who do you think you are some kind of COOL GUY

bec's ass

Mr. Snow senior bought a new hat

bunny came as a kitty?

terrence bunn and i escaped to eat thai food and go to some nike / ryan mcginley / shoplifter weird totally incoherent randomness. w/ open bar.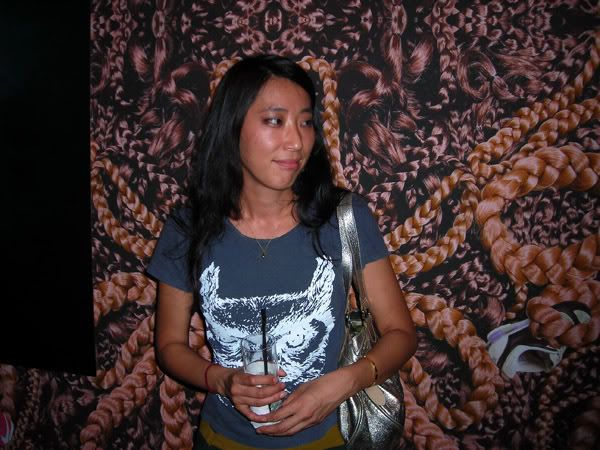 kazumi lost in the hair

kazumi much later that night lost at someone else's reserved table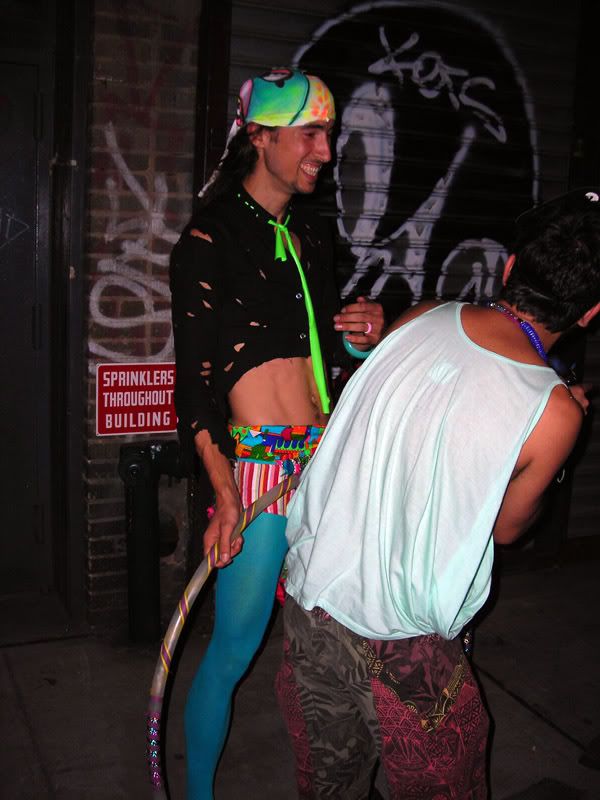 this guy AGAIN??? just can't get enough HOOPIN'

yesterday was some confusing Michel Gondry private view that was supposed to be celeb fest. all i saw were Jack Black (not White, which would have made sense, right?) and then Mary Kate Olsen come in on the arm of the yougest Snow heir. tres weird

learning later about other pepople with insane coffee tables. (mine is worse? i think worse.)
and finally, i learned about some rad new art

dan colen's assistant ben makes RAD things like the above

and aurel made this fucking KILLER 6ft masterpiece drawing wait here is a detail

terrence just emailed me this as a nice bookend to the longest day of the artyear. what was that movie called? trading places?
wait did i cover everything???

or did i leave my ass hanging out???