i went through allll the photoss in my folder here at deitch to find whatever deitch opening photos for our forthcoming 10th anniversary book, and in doing so have unforseeably unearthed many strange forgotten mildly disturbing photos from like 2002 on in this weird vein of igneous random. there are so many forgotten things that are best left that way… and some things that are great! lets not be all mopey today ok just cuz its 60degrees and pouring rain

i used to live in a place that looked like this

with this guy

who did stuff like this

or this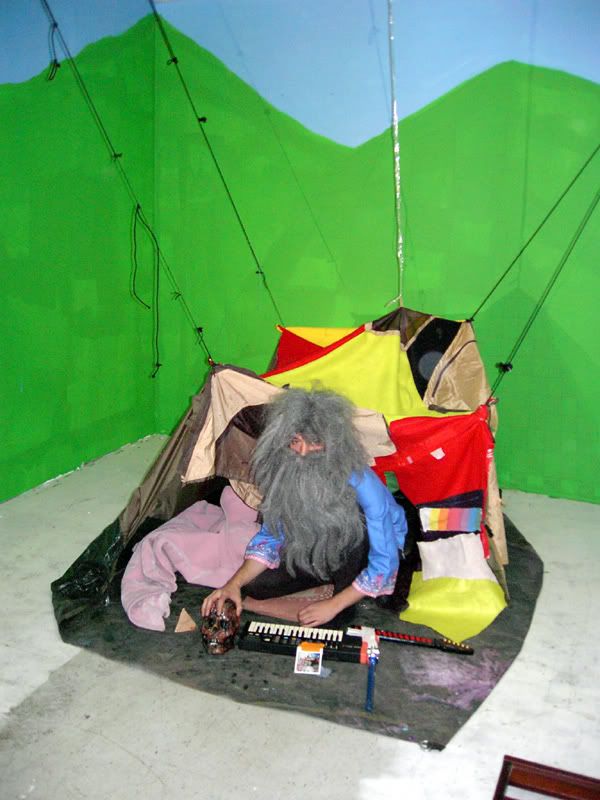 or sometimes this in our spare room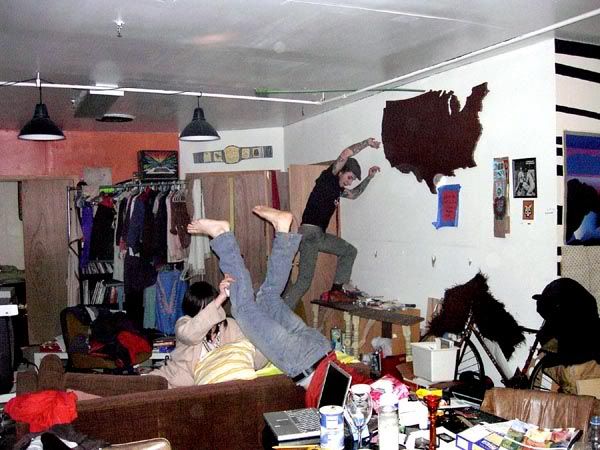 back when the USA was poobrown

and i made paintings like this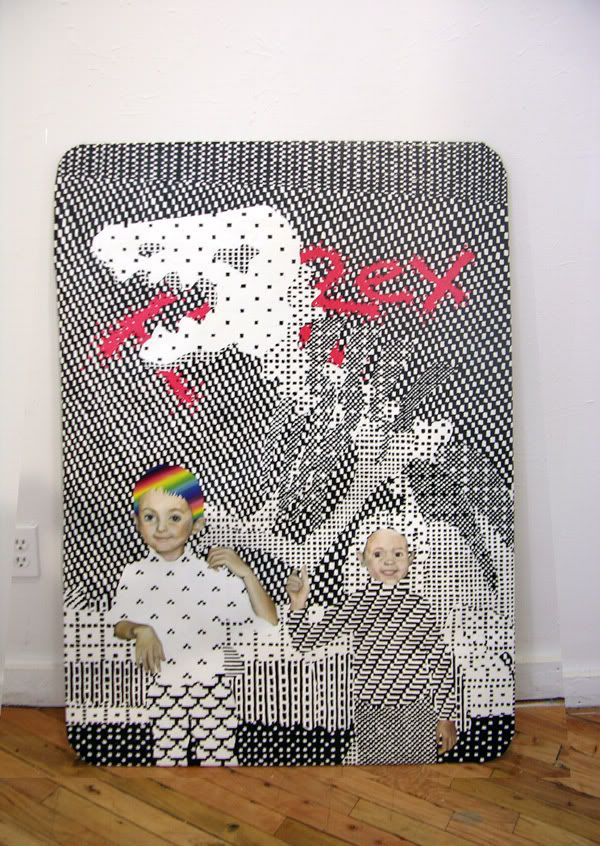 and this

shocking

we made this show

and this show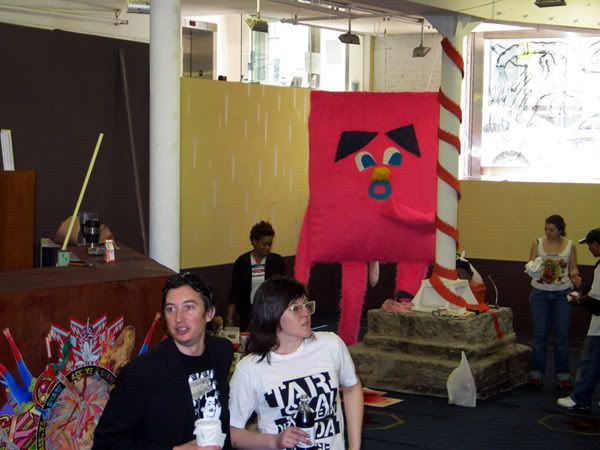 how it came together john con and i have no idea

and katie made this art in the show we did in our spare room once.

tracy nakayama contributed this piece which was awesoem

i made a show in LA at Happy Lion … this is not the show. this is me in the office.

and john connelly's old apartment

hilarios!

never seen this photo of it before. huh?

me in john con armory booth

katie and i in SF we were both wearing black i thought and what is up with my gloves??

this was around the same time? or years later i cant tell

we went to parties like this with our Spanish roomates – this is pablo wearing my debbie harry underwear. which i gifted him permanently, as you might have guessed

we took keegan to DIa Beacon

and miami – no he went there himselfff to

this thing

jim drain took this picture is all i remember

i went to mississippi?

i wore at least once a hat like this?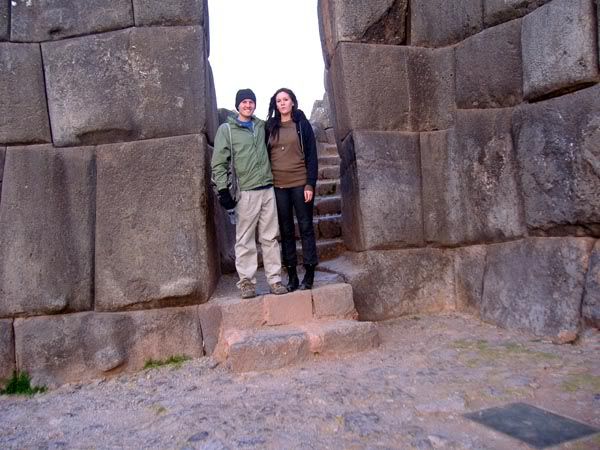 paroo!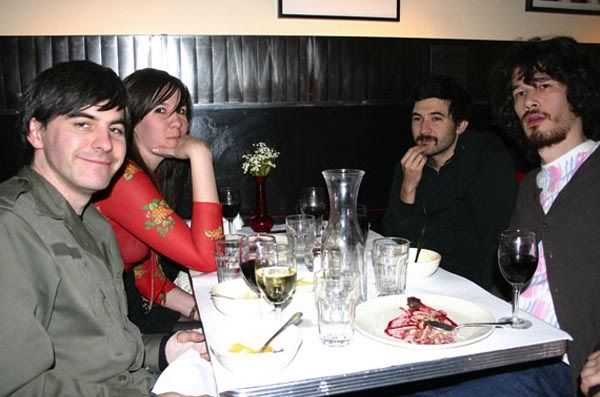 this i remember

and this, they are on the deitch site i think

brendan and i used to have rosacea?

that is bananas