hey guys

it's bert. as in "Bertie Bert the Pom"
kathy is too shy to write anything herself

it's going to take her a sec to re-find her "voice"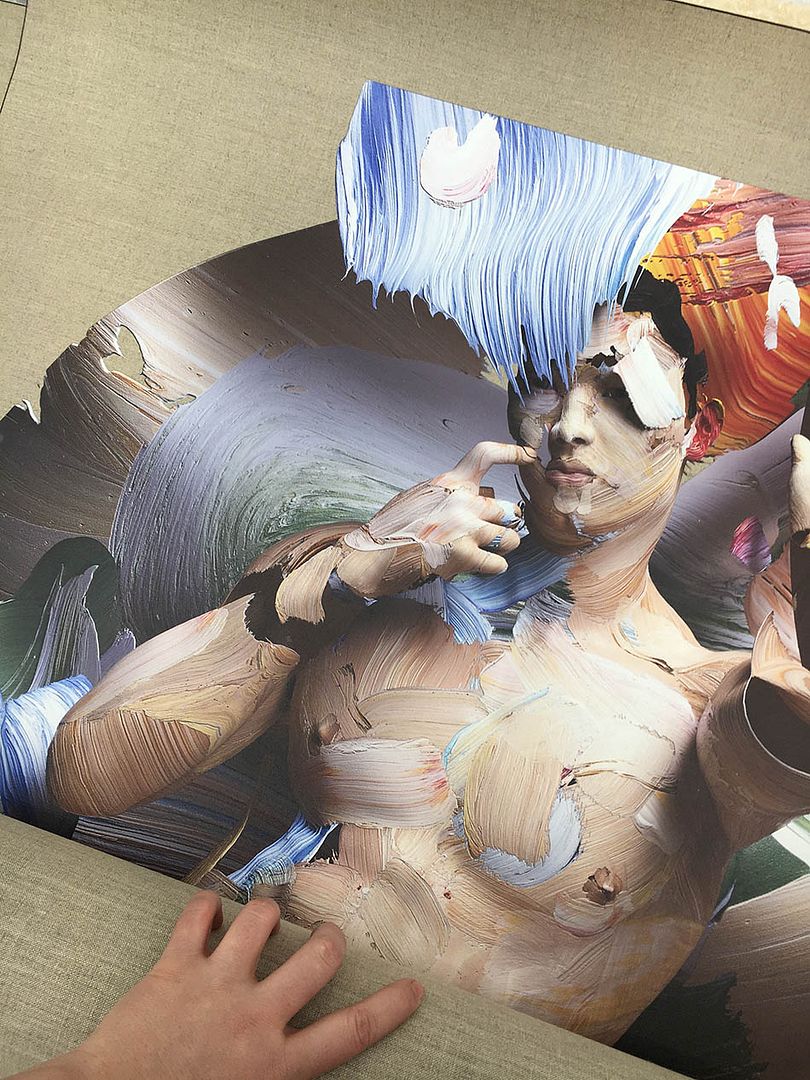 but these Miami 2016 photos aren't going to post themselves

13 years of miami!

this is my third year personally

we are at Untitled with a Matthew Stone solo booth

this is ray's second miami with the gallery

highlight of my booth day is getting to meet a fellow doggie
too much time around humans makes Bert a bummed pom

they took me to a party and put me on an ice rink?

ray was psyched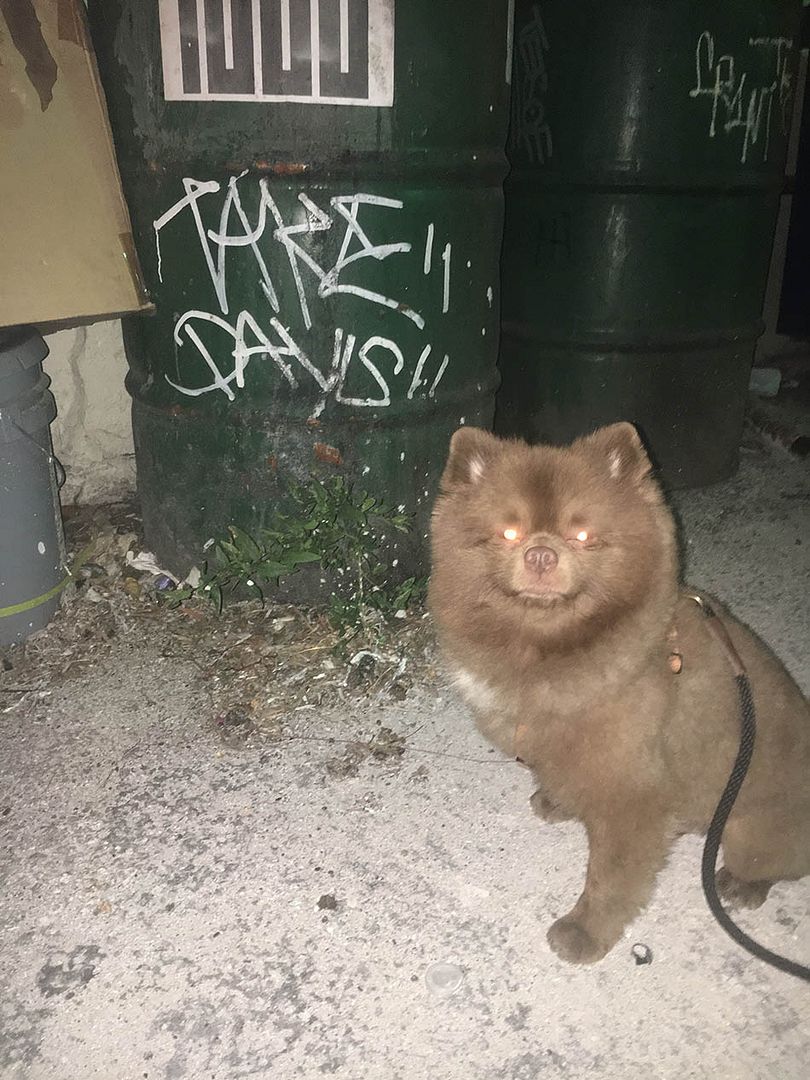 walking through an alley checking out last year's errol tags that linger. was nice

here's a booth design idea that kathy is just itching to steal
seriously, keep this in mind and call her on her shit she is def going to steal this idea in 2017

the paintings weren't worth the presentation tho, at least kathy didn't think so
she thought they looked too "on trend"

trudy benson detail
maybe two years ago THIS would have been too on trend? but trends shift. so maybe calling something on trend isn't as much as an insult as it sounds like

i mean kathy never wants to insult anything, there is too much good stuff you can say good things about than to just shit on people
but whatever, she is a bit rusty
this matthew detail seeing into the paint figures, so sick

i can only pose with the bottoms of paintings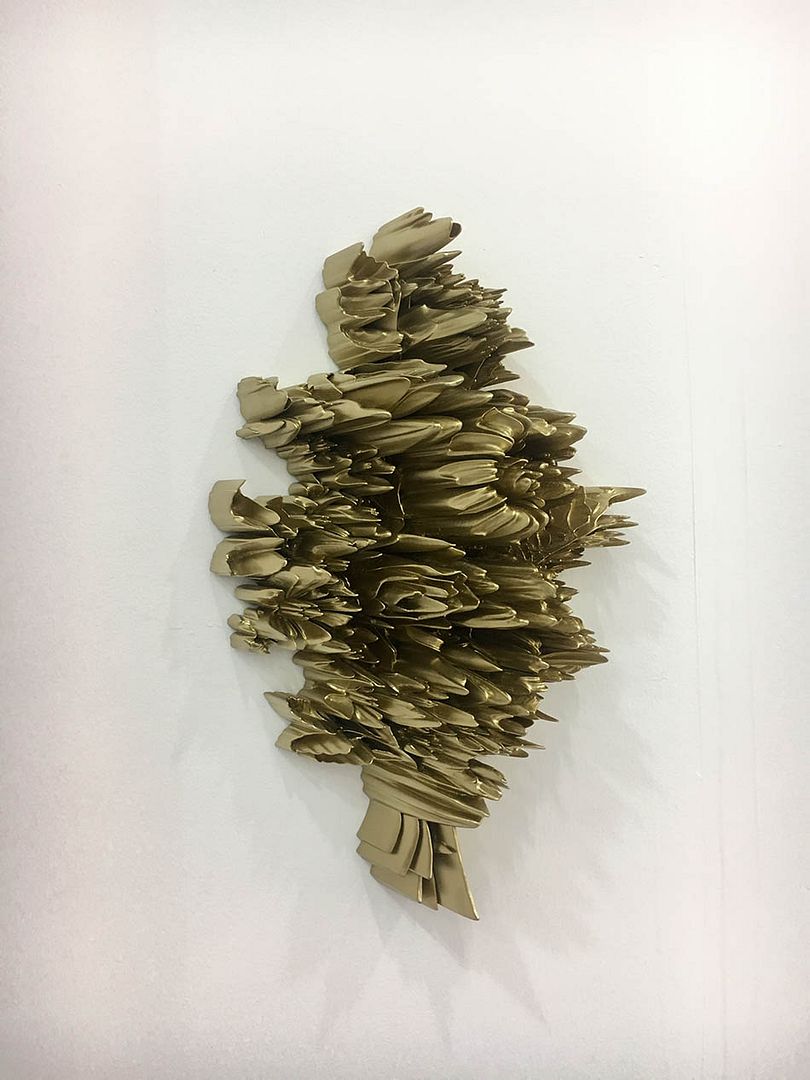 this Robert Lazzarini extruded bouquet is very post analog sculpting
i bet kathy does that as a show in 2017 too btw

kathy thought this was like THE BEST me pooping photo but the internet didn't think so
"poopin in the wind" still the top chocolate pom poop photo accd to instagram
check me out there if you want to watch me poop more
Bertie Bert the Pom
sigh!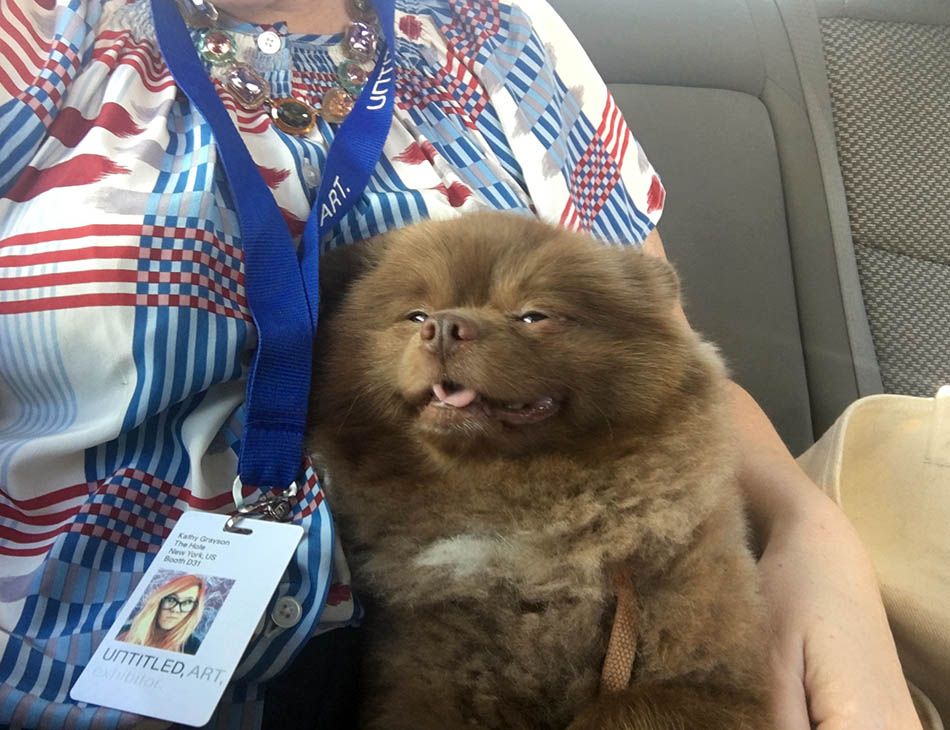 i love kathy even tho she is a pile of crap

she shares her Tublr brunch cobb salad chicken with me at the standard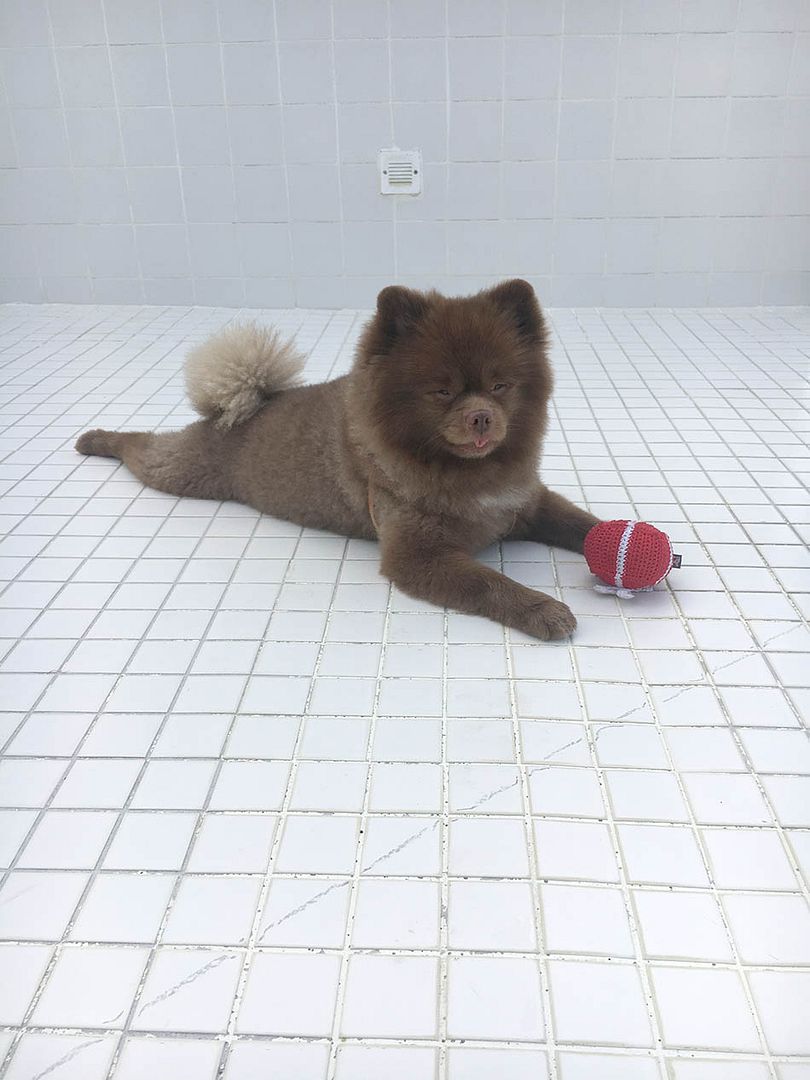 while i cool off in the mud slop area

at the Pussy Riot talk that night a whole pool area full of Art Basel revelers listened to almost an hour of awesome academic talk
just that was a feat
i think people assume an art basel audience just wants to swill champagne and not give a fuck
but that is just how the media reports it
this art basel audience was inspired and engaged and informed!
fuck those art basel party you cant get into articles and who to network with articles and inside influencer picks best outfits articles
that shit is fucking wack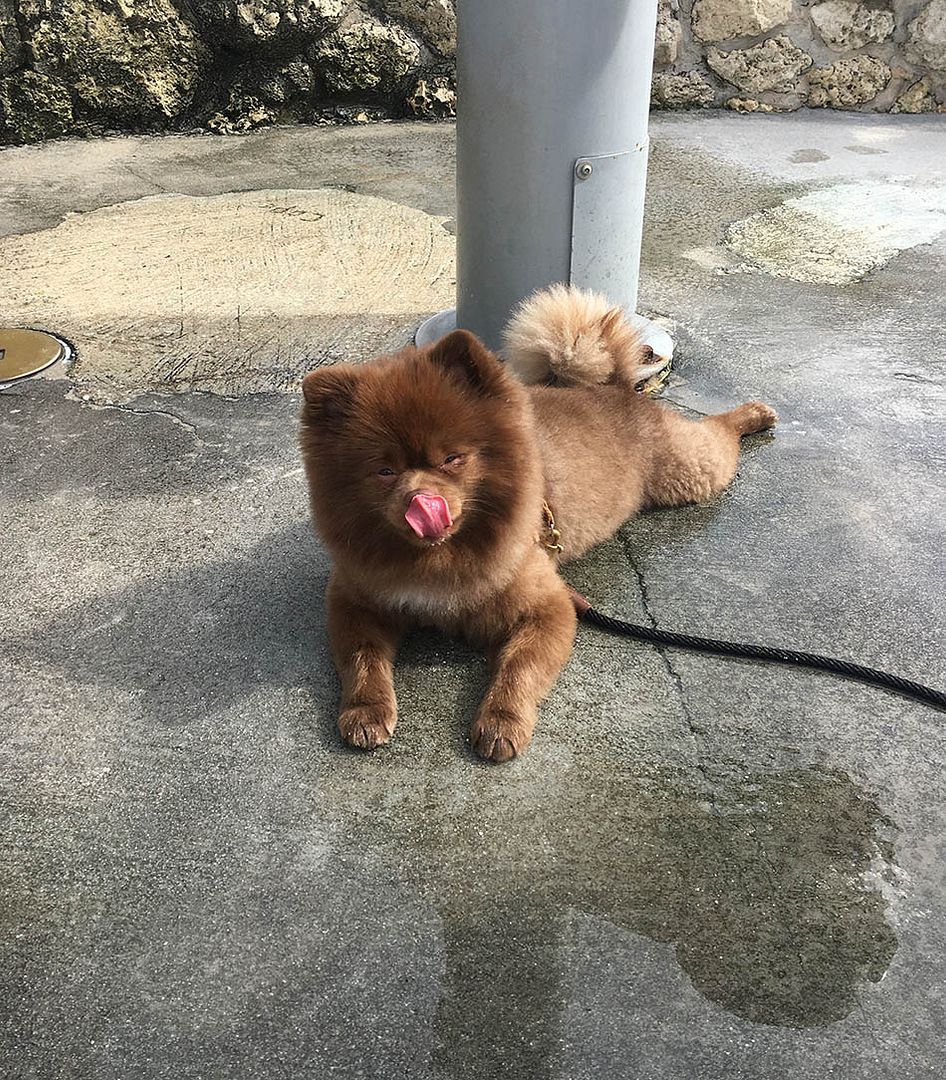 but i digress
every block or so i have to stop and cool my balls
arctic doggies don't fit well in miami beach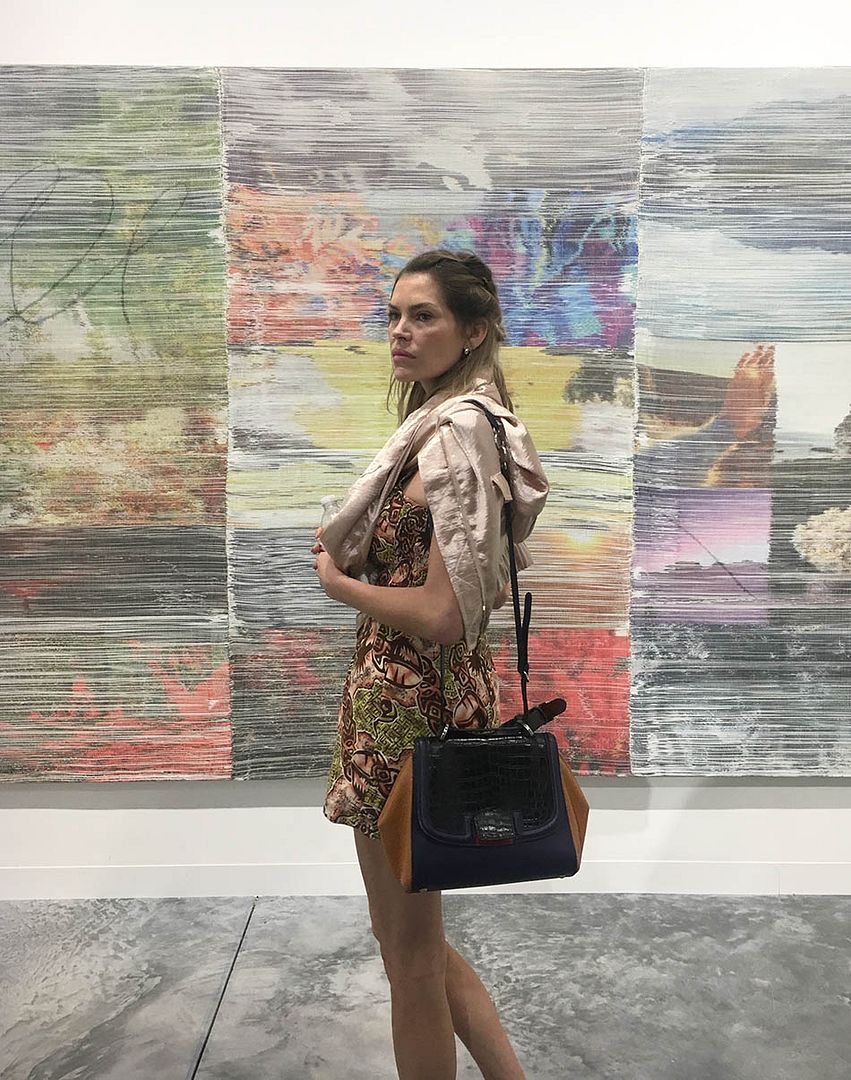 May fits in well she is beach-ready!

we walked around Basel main fair together and i got just mobbed with people petting me
NOT my dream come true

margaret kilgallen

everyone has a derp friend that looks like this dubuffet

kathy wanted this toilet paper rug because of all the HOLEs

not feeling this eddie martinez at all
but thats ok!
great artist
doesnt mean you have to love every painting

actually kathy probably loves every single chris joahnson tho

like this one! altman siegel

i say BLEH to too much art

i look nice in may's arms tho
i am one XL chocolate pomeranian, no?

kathy hurt her rotator cuff playing tennis and has had a real shit time walking me this past week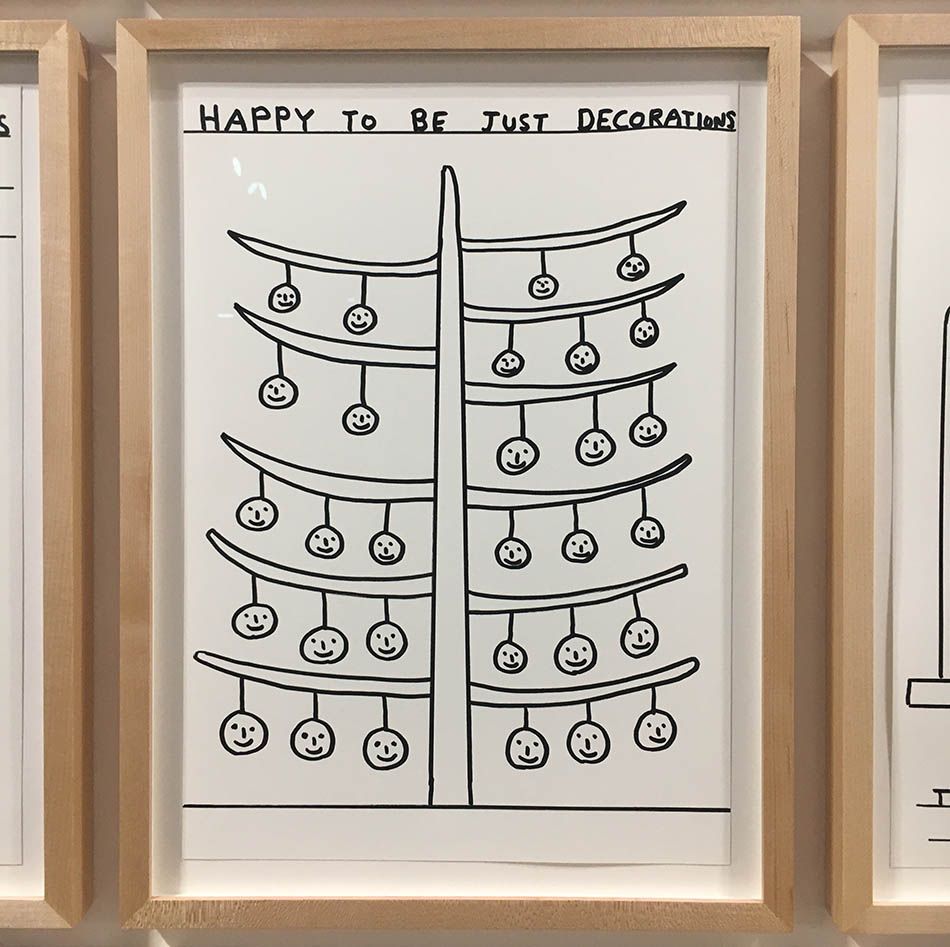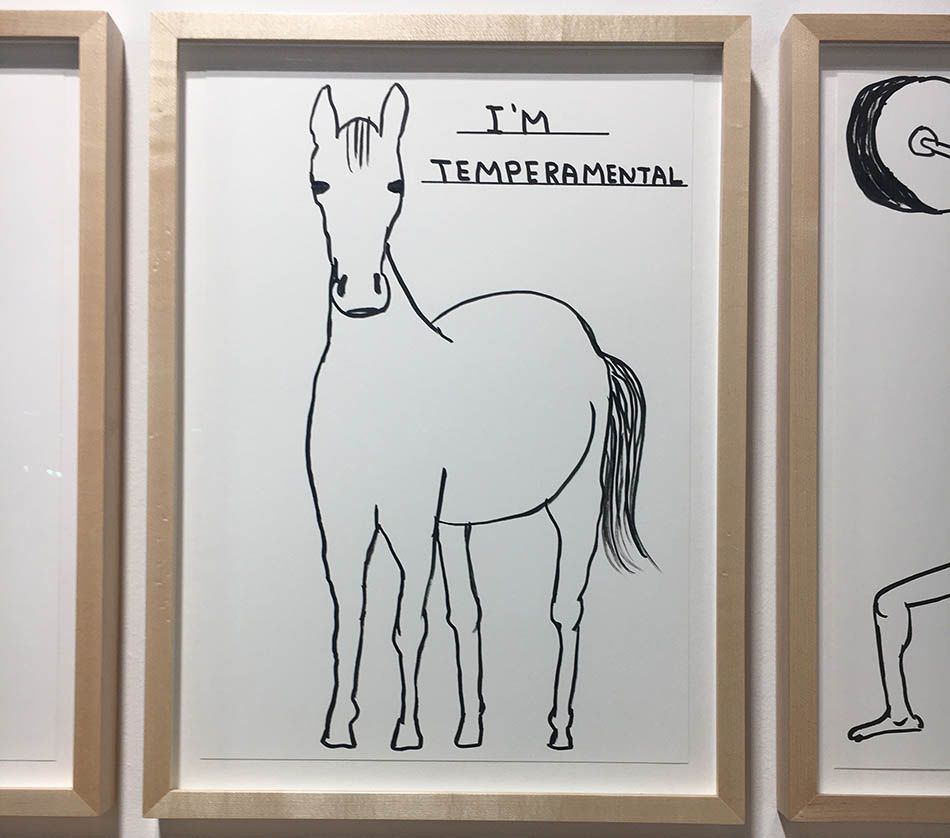 lol

kathy showed a work just like this in september

so interesting! how the old and the young converse

was feeling these Joakim Ojanen works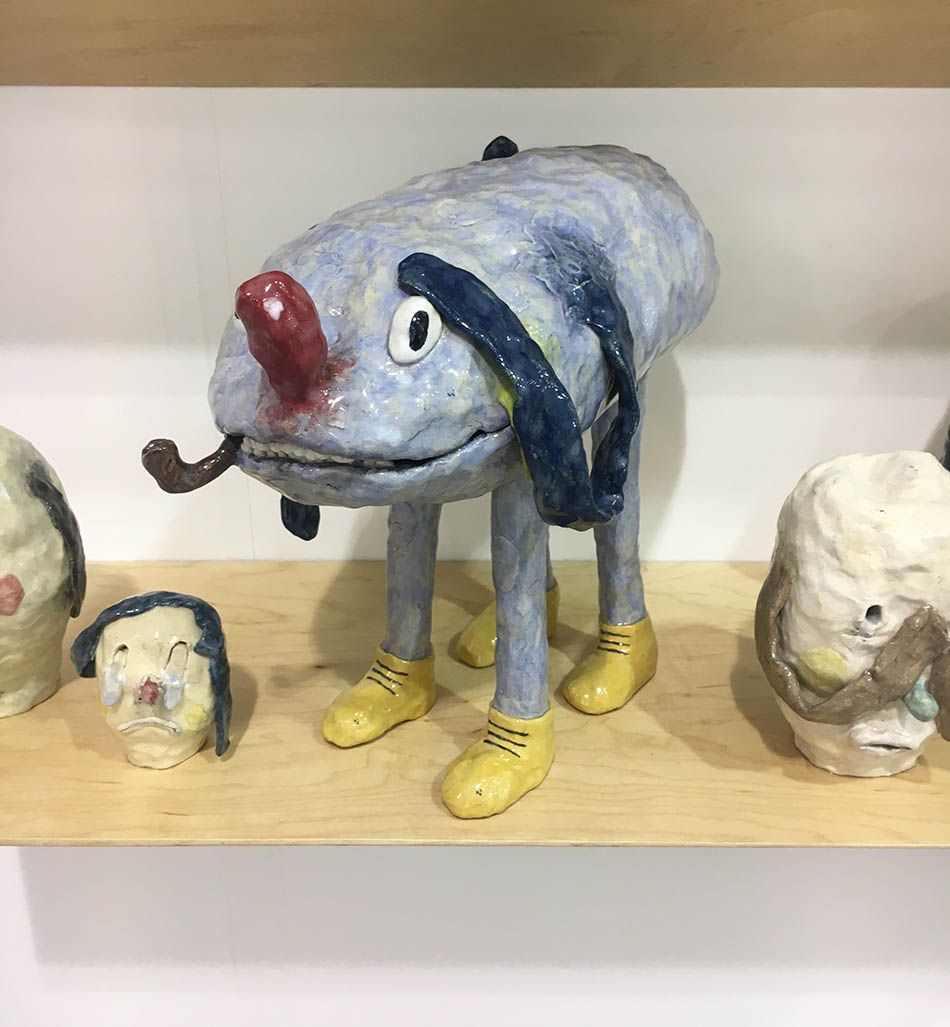 there should be more dogs in art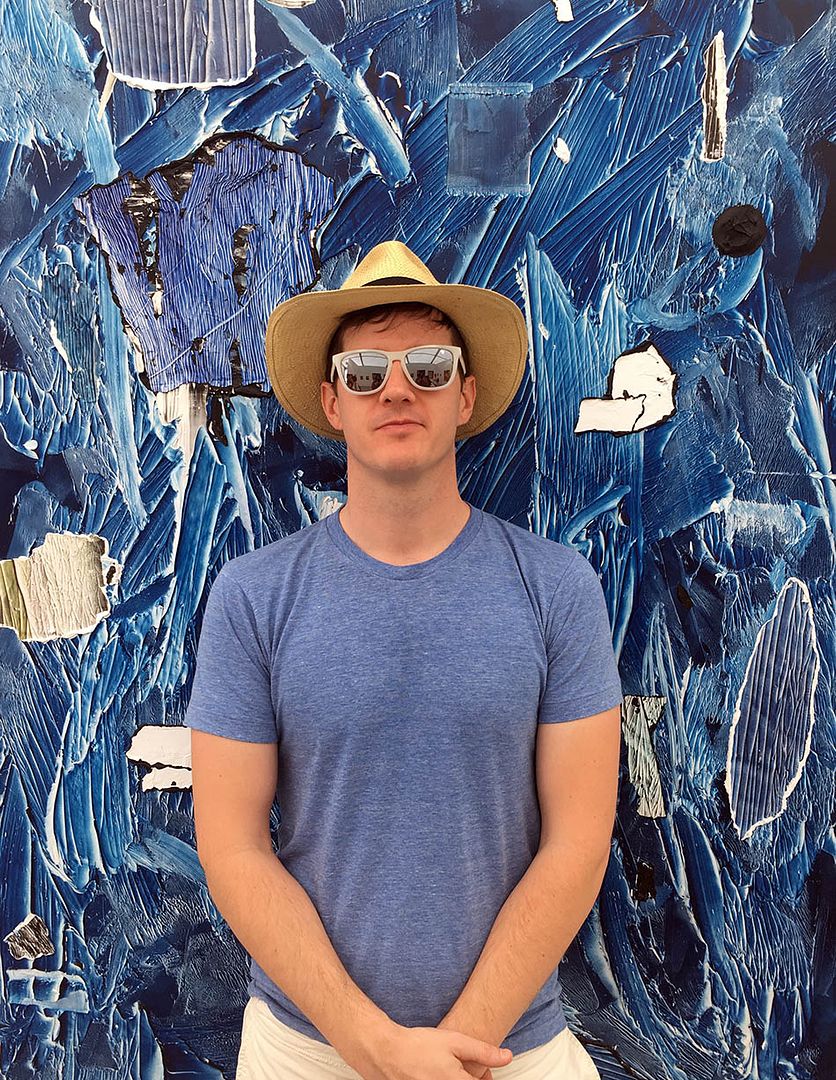 joe reihsen (RYE-zen) looking oceanic on the outside wall

taking another heat break

i hate tennis because i cant fit the balls in my mouth
kathy and david denino seem to like it

i say meh
but as always
just happy to be included!

it's a good motto to have for a best buddy

i love being with kathy i love all the stuff we do, i just love to be around her and not be left alone at home

the only time kathy and i are separated is when she goes to teh gym
but thankfully with this injured rotator cuff she is gonna have to take a few weeks off
yessssssss!!!!

i love cats. they are so interesting!
except the one that scratched my face last year in miami when kathy and errol took me to the evergades

not to shit on nada but it makes kathy sad that this cool peter linde busk painting jsut feel flat there, maybe it was because the fair was practically empty, maybe it was because the previous booths had bored her, maybe it was the way this particular booth looked
but for whatever reason this painting that woudl have been exciting was not

this painting however!
so exciting, and looked great, and everything good and nothhign bad
look at teh doggie!!!!

this one maybe compared to it is a bit dull tho

love the smear drawings the nice Soy lady showed us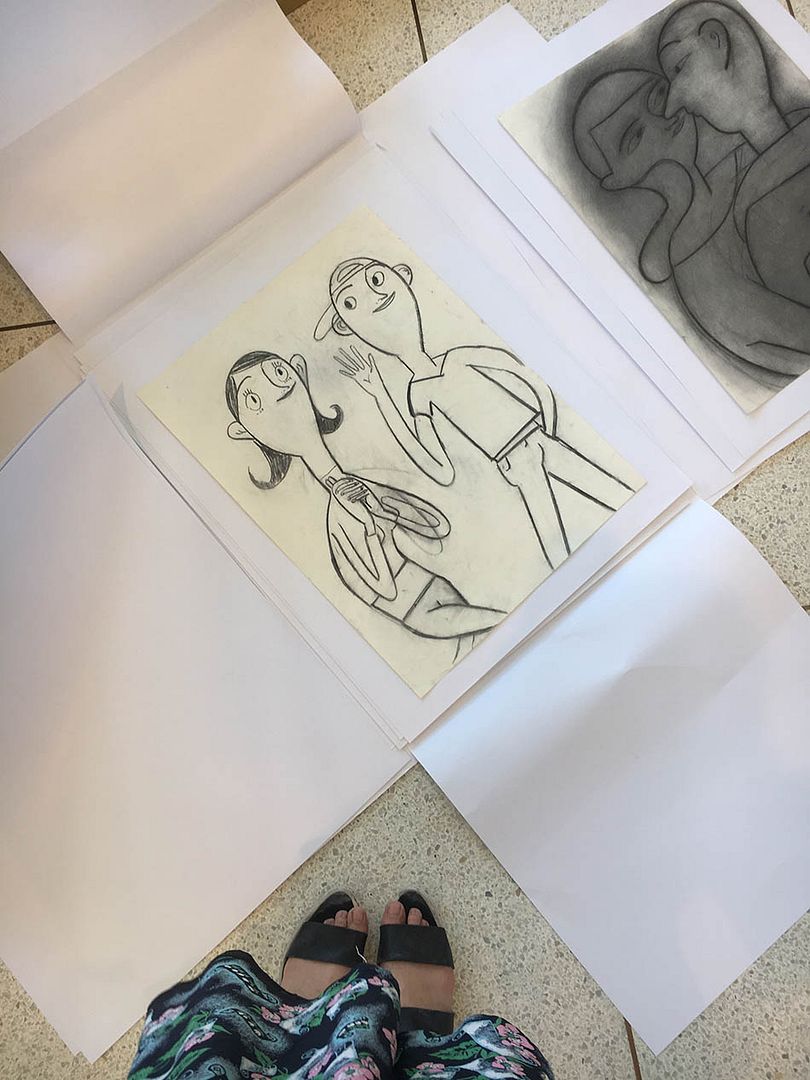 a bit heteronormative for my taste but there should be room for all sexualities in art of course
including vanilla

gina beavers

artist at Halsey McKay

dealer at Halsey McKay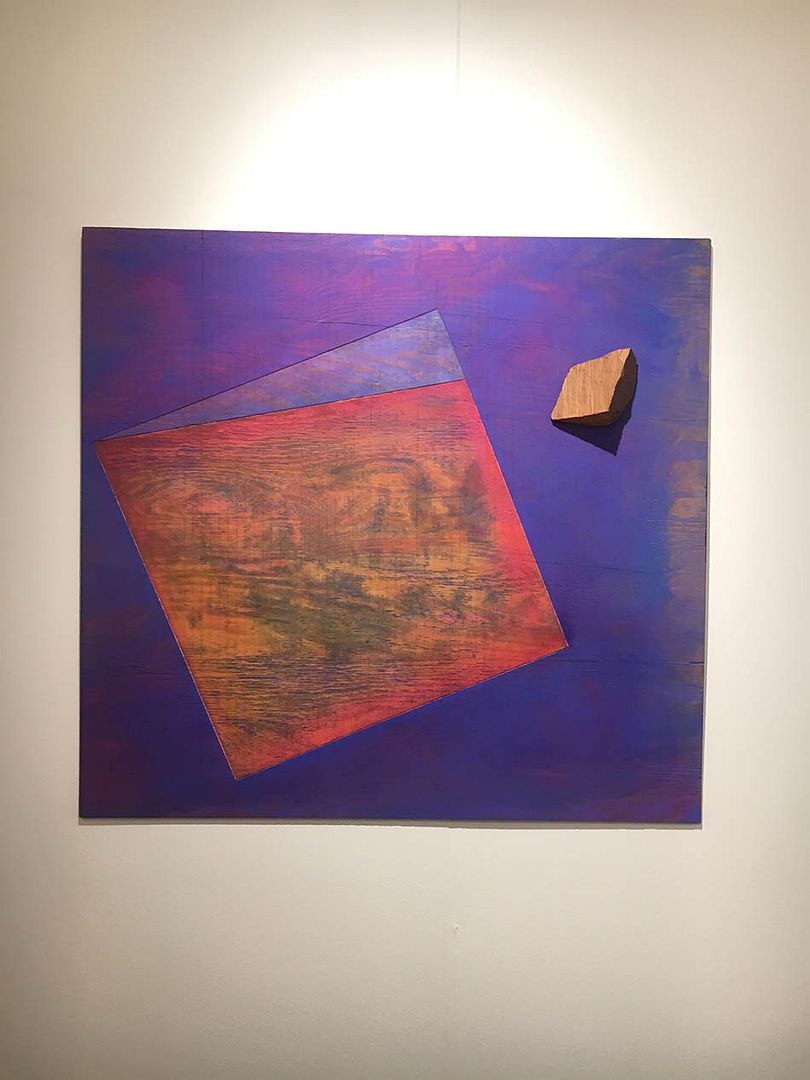 sarah braman

davina semo

kathy was so psyched to see a new work by her long time buddy Terence Koh!
bees wax and bread and A-ron who kathy needs to start calling Aaron but keeps calling A-ron

me cooling off again
it happens a lot

you guys should peep the mountain of Pussy Riot press because its awesome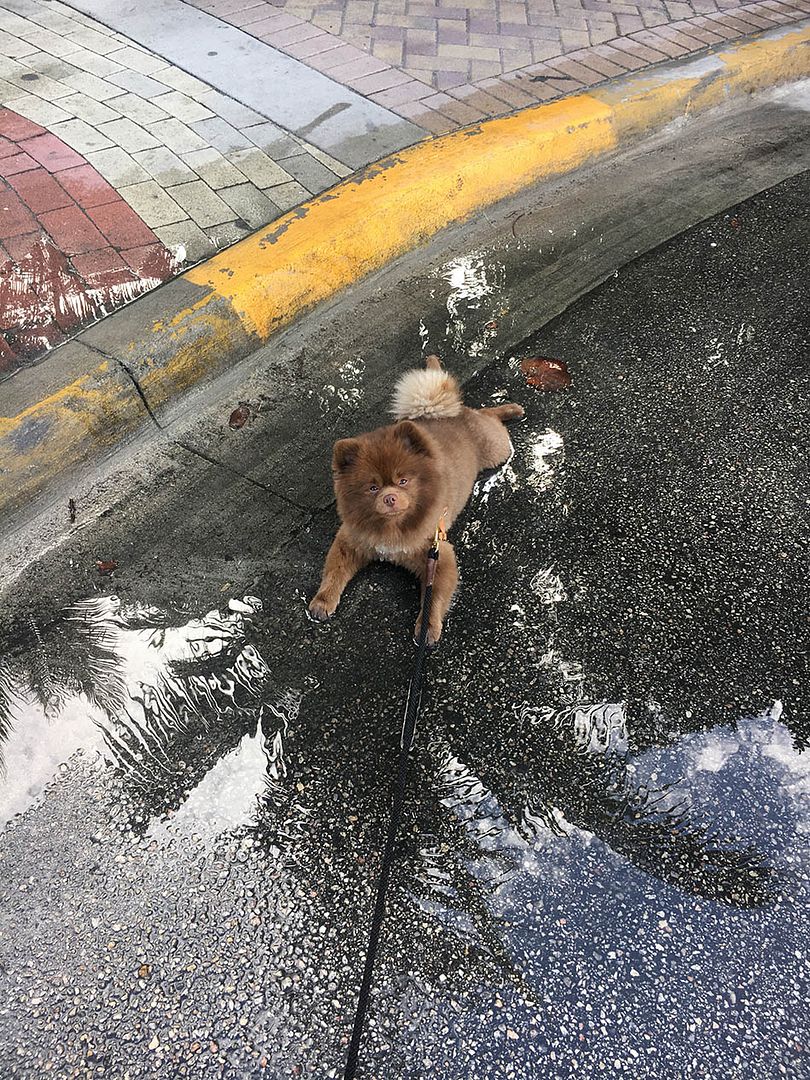 me cooling off again
its important to always stay cool
its important to always keep a level head and stay very cool and chill
i've been tryign to teach kathy this

oh fuck now i am on a boat

omg and this is happening

i did not like this at all. the fish scared the crap outta me
and what kinda filter did the trump-humping captain "mark the shark" use on this photo because it looks crazy
is it called "ed hardy"

that's it! now i'm home and sitting in front of this great Misaki Kawai painting and staring at Kathy while she types this blog pretending to be me

just give her a sec she'll figure it out