I can't quite get the hang of this I think i've lost the urge to word splurge
Writing things a bit embarrassing or weird or over-sharing (which is crucial to posting)
no longer comes naturally
I gotta remember what it feels like to have "nuthin to lose" and "to give no fucks"

until then, let's look at some artworks only as they will not tempt me to compromise myself

we have had so many great shows here since March, and have so many great shows for 2015~!!

right now we are looking at painted ceramic sculptures by Danish artist Rose Eken

she was our October solo show in Gallery 3 space

they are all pretty much to scale, maybe a fraction smaller than real life as the clay shrinks

her show here seemed like everything you might dig up in a fossil dig of CBGBs

maybe not champagne tho!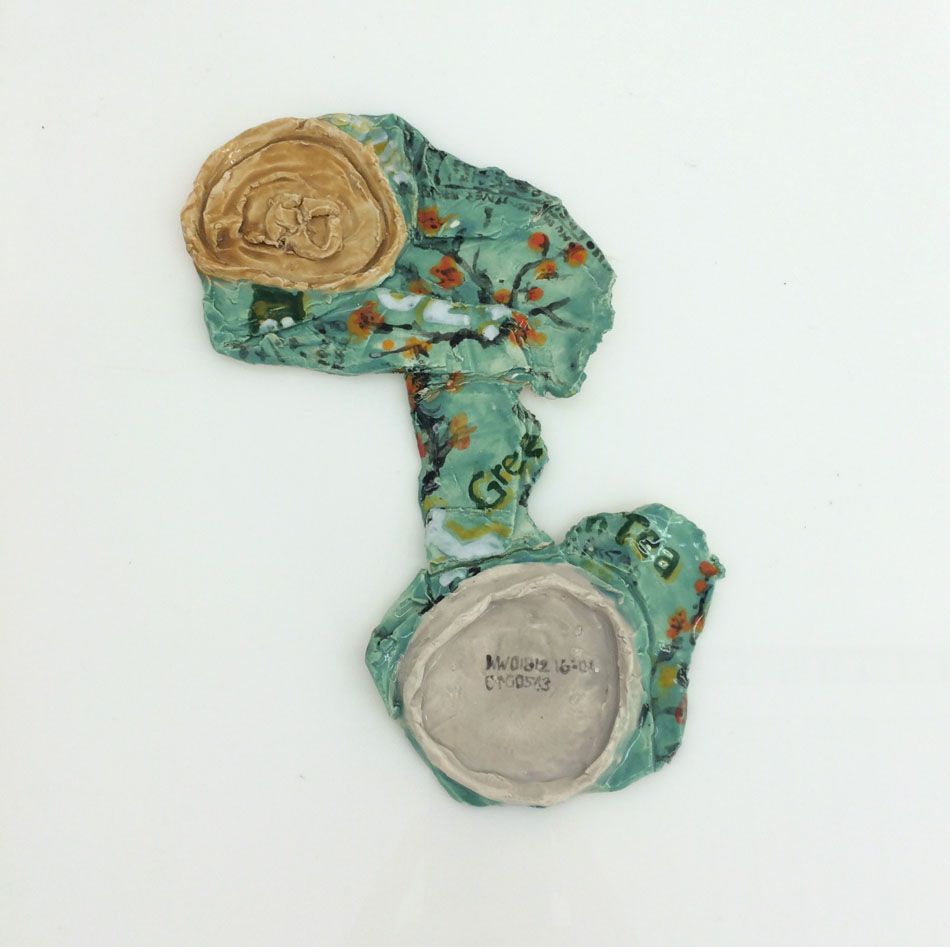 this is such a lovely piece

they are so fun to touch; im sorry that the public didnt get to handle them all, one of the priviledges fuck i cant spell privileges oh there i got it of running a gallery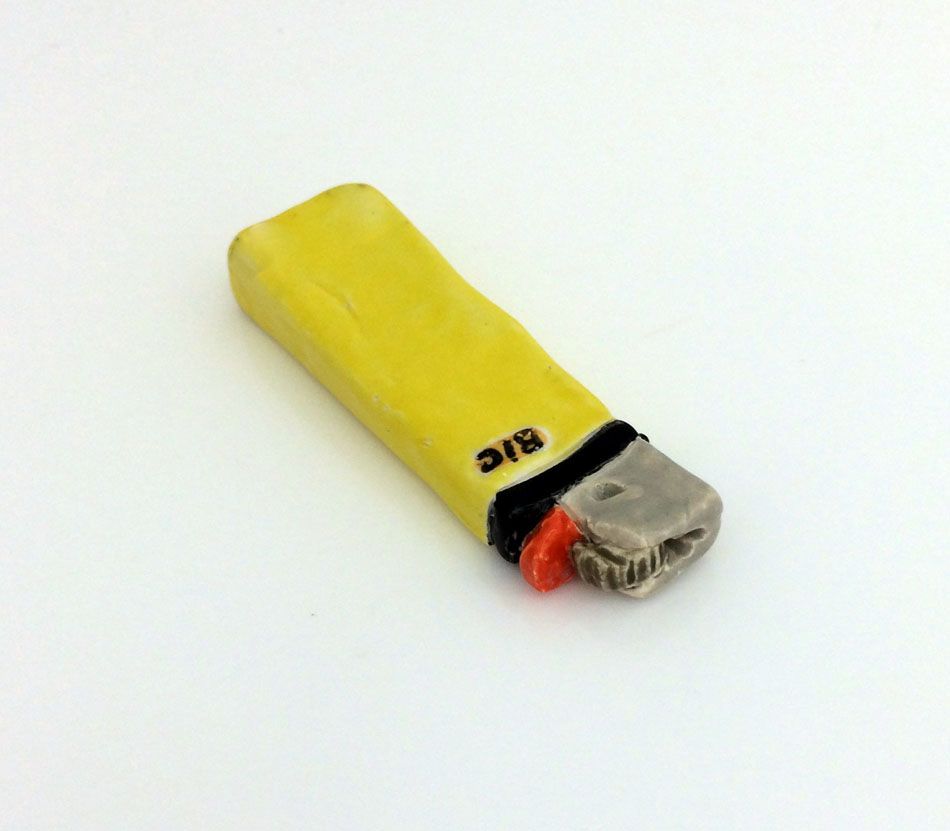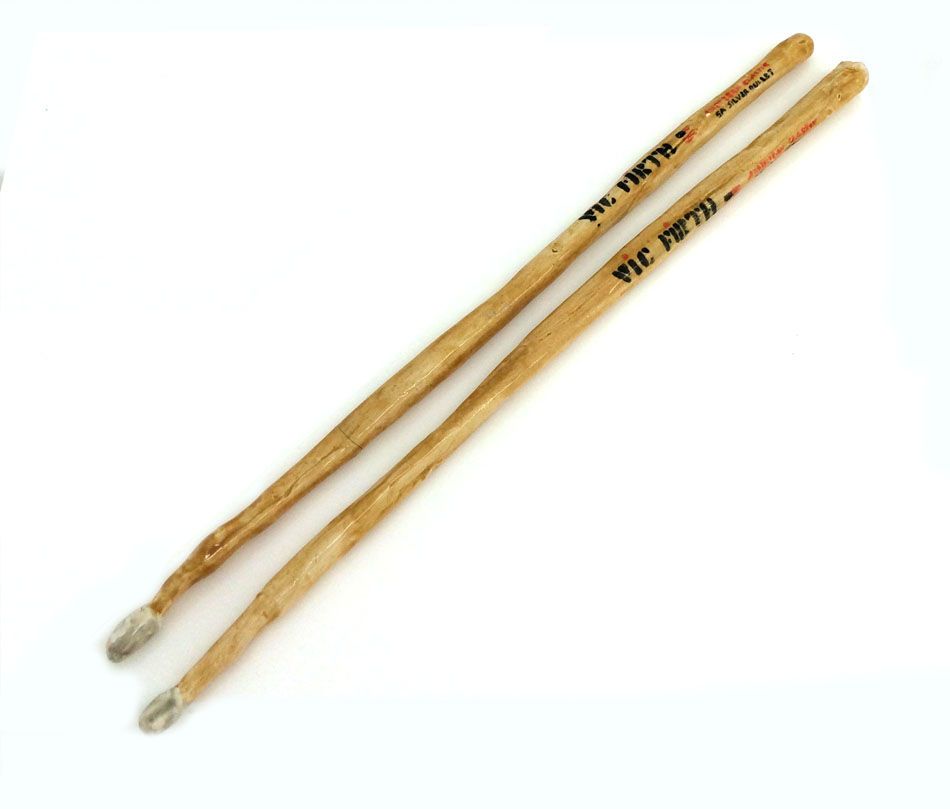 ooh think how good this feels to hold!!!!

and the caps!

oh these feel so good too and solid and yeahbaby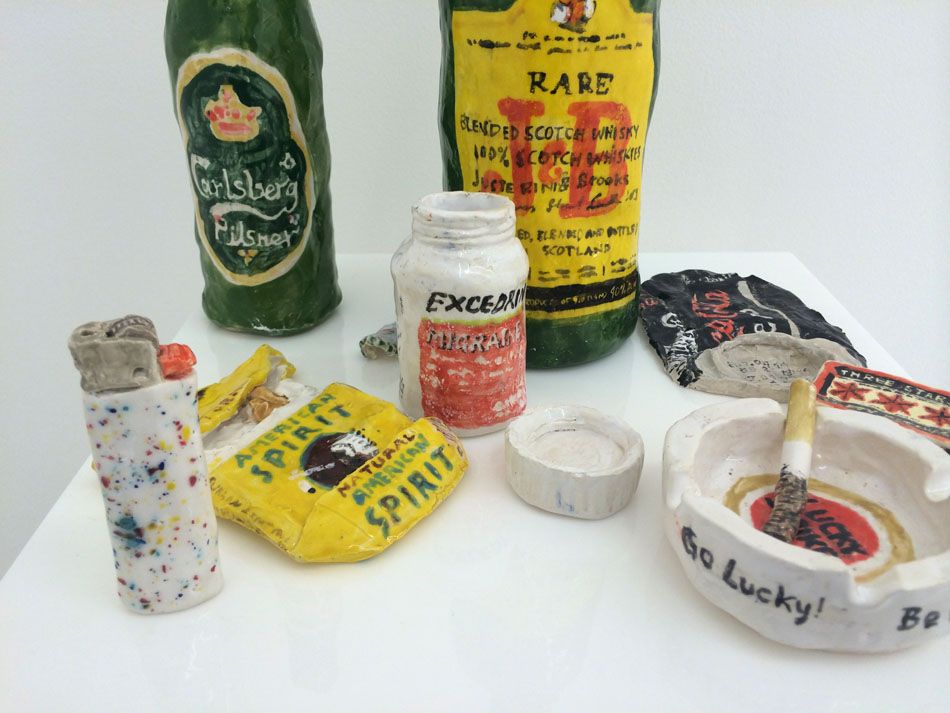 they look good in groups 🙂

big boi

there are some fun euro and danske thingies mixed in too

this is a great piece

euro!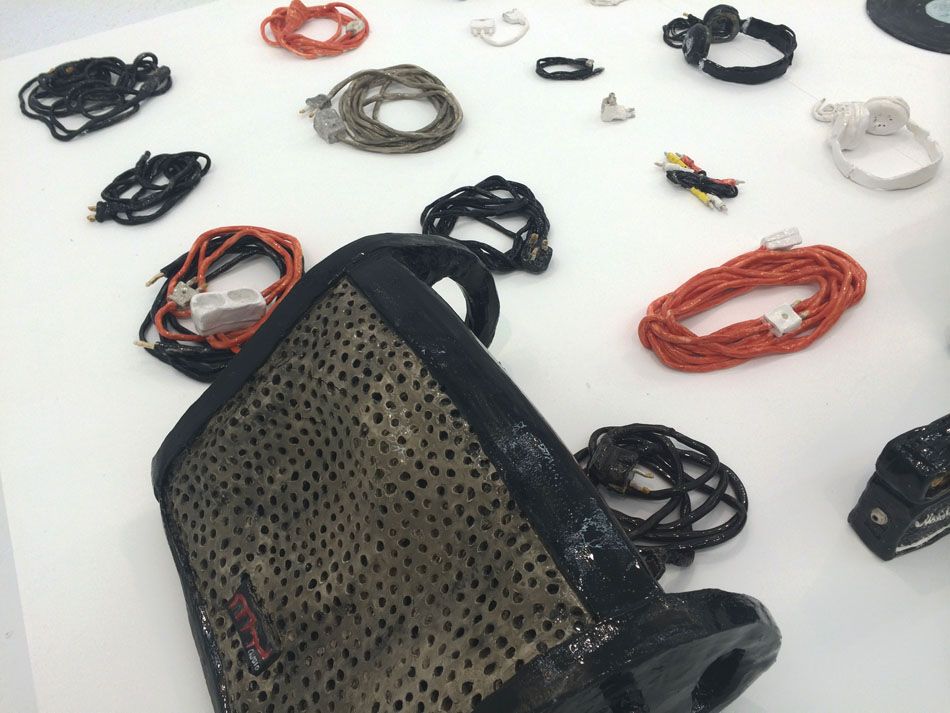 a kicked in monitor

music section

the tapes are randomly some of hte best works too

sniffy

smokey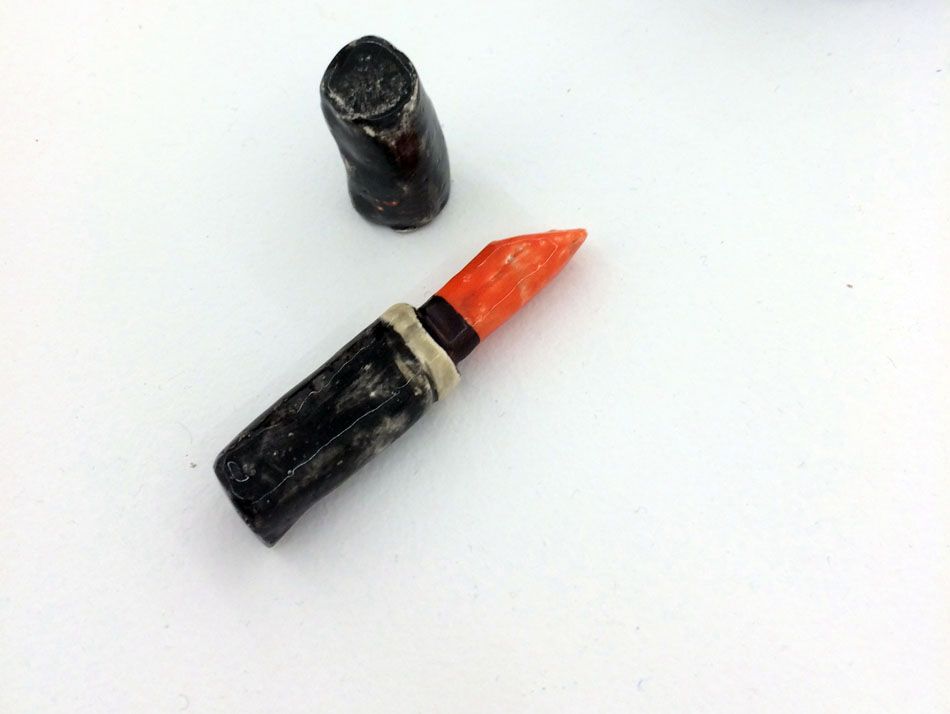 amazing
but yeah kinda euro too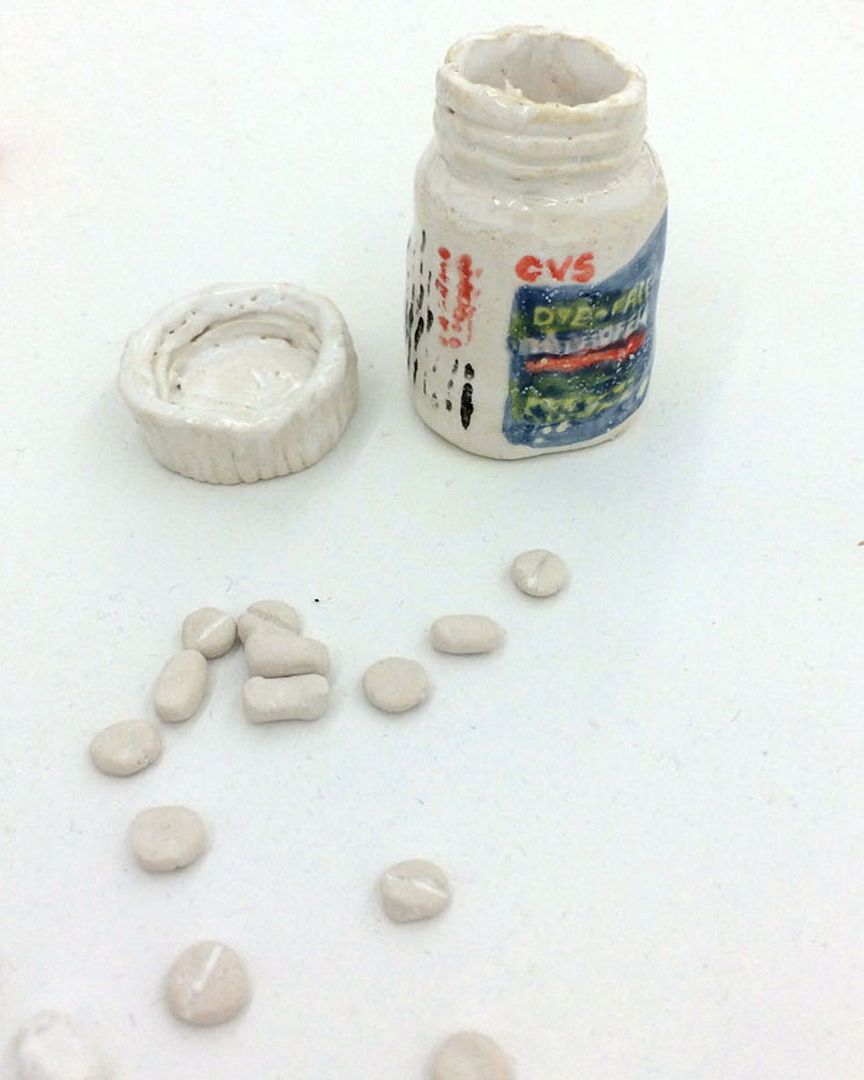 this is the install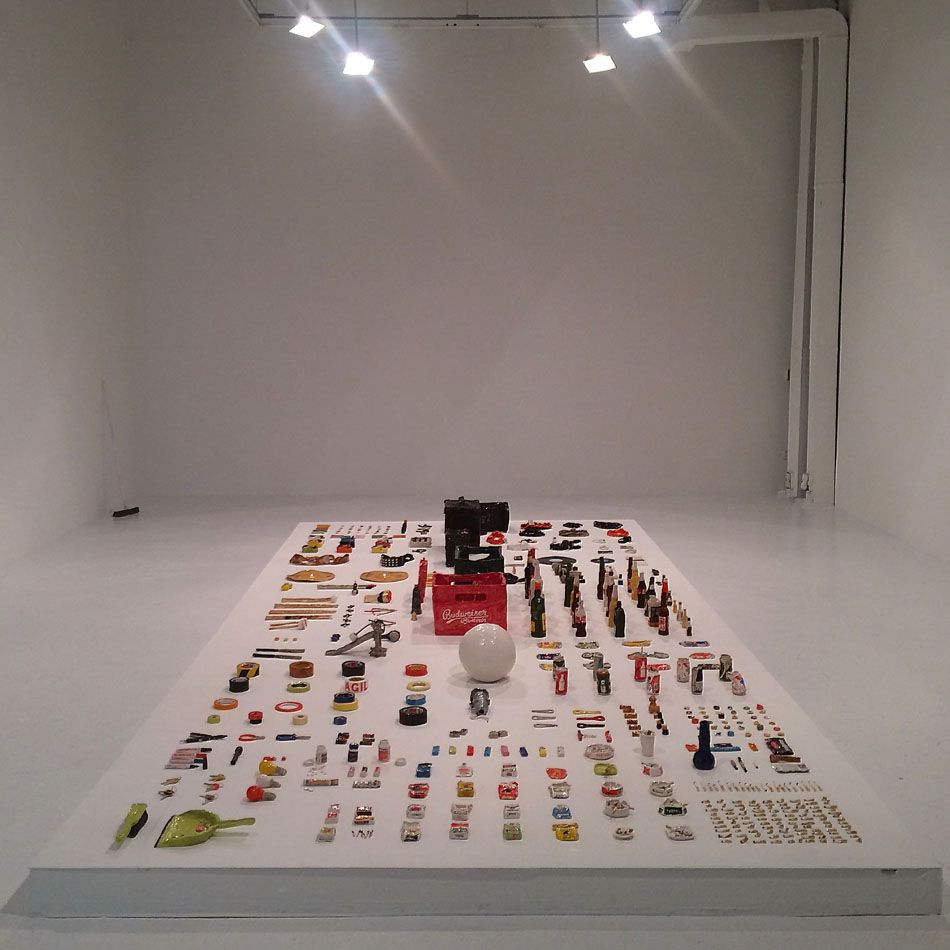 i think we counted and i think this show had

498 works!

last few fabourites

even just hte lone ciggis are awesome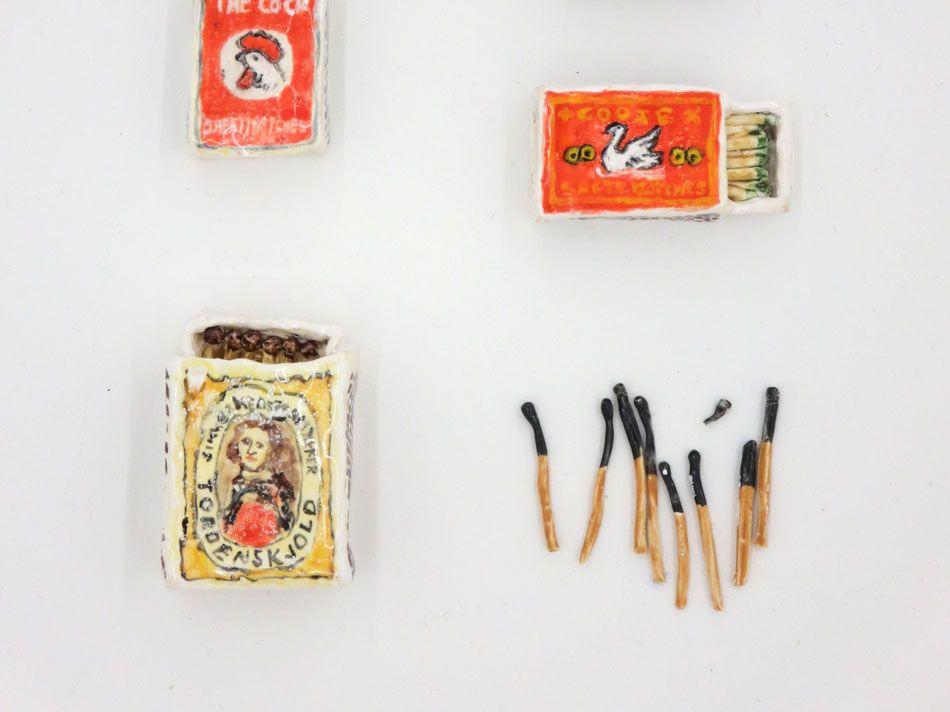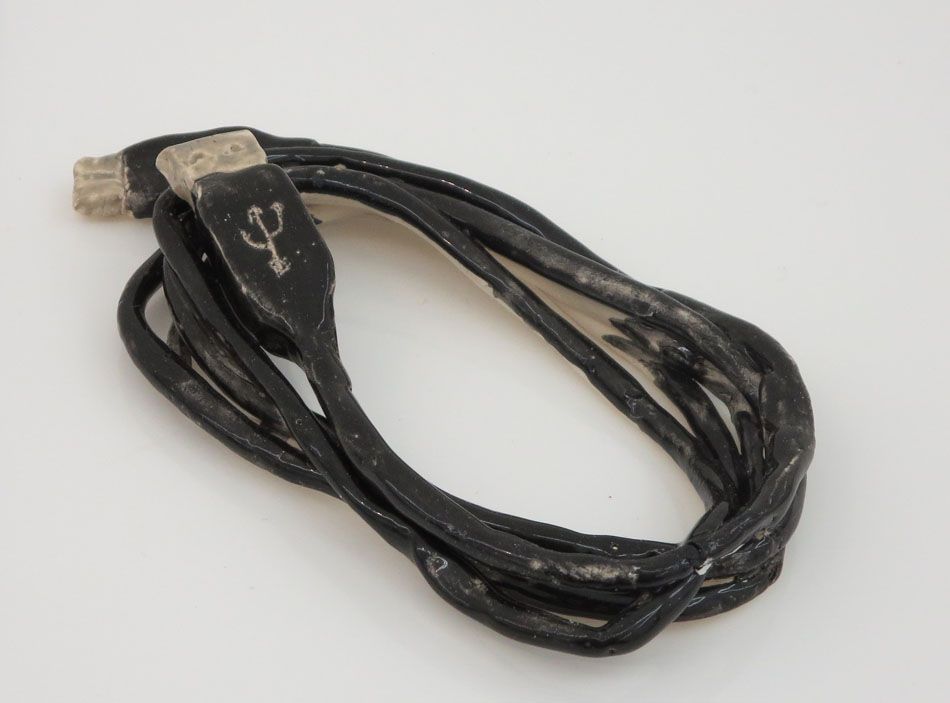 maybe the crushed cans are my favourites….

the title of the show: REMAIN IN LIGHT

now lets look at some other fun stuff!

found an old desktop folder of Eric Yahnker drawings and sculpture

read the titles!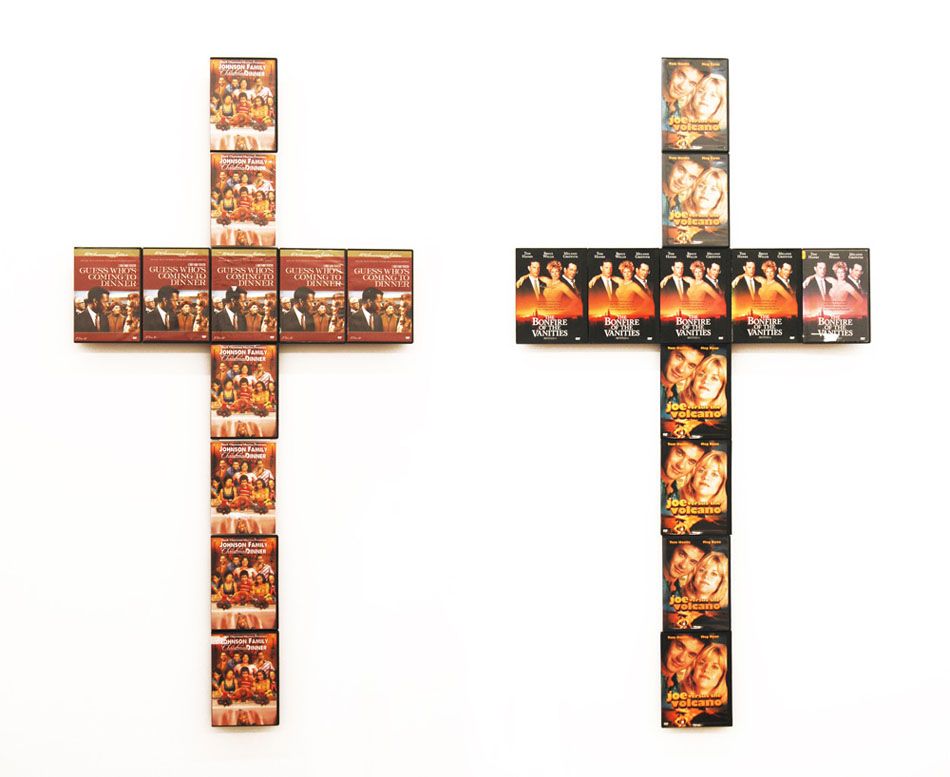 amazing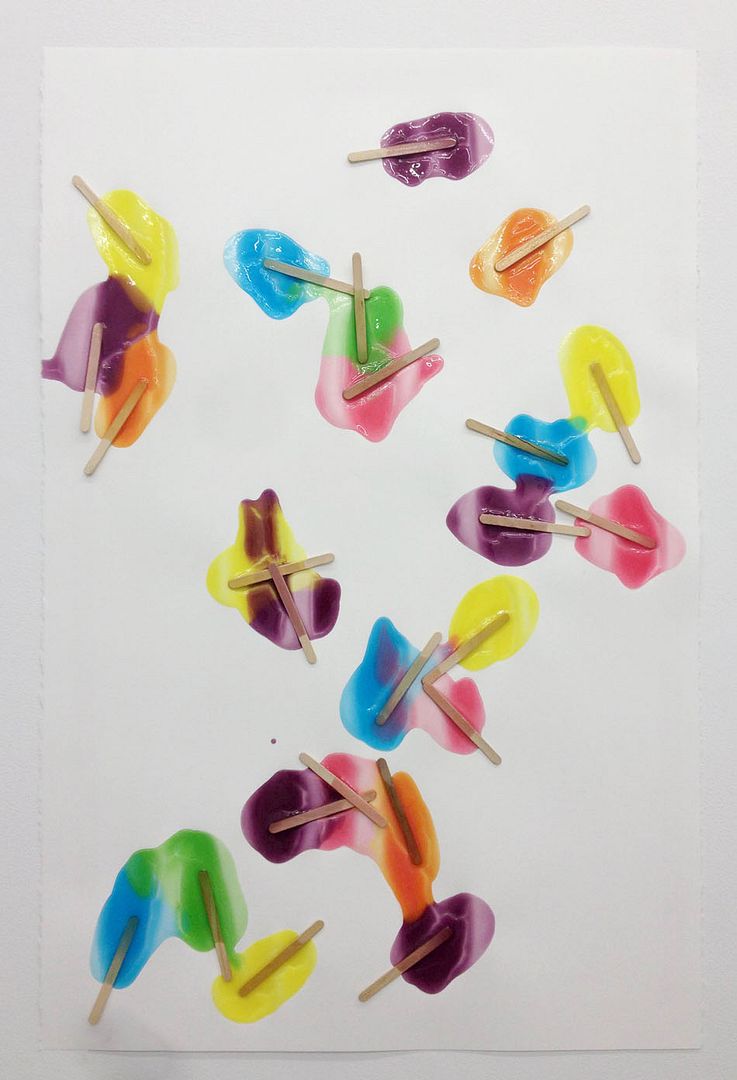 now lets look at some very odd works on paper by Evan Robarts

colored resin and sticks

so amazing I want one of these too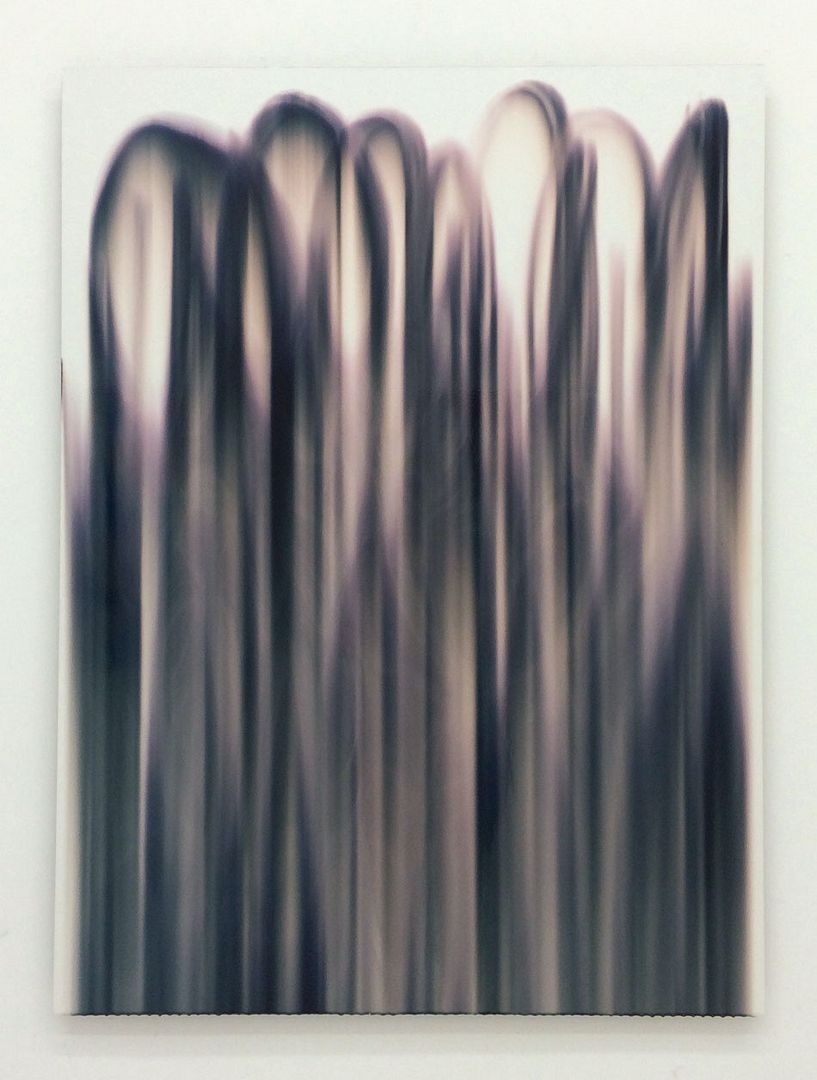 this is kinda a work on paper too, its magic marker on emulsion photo paper with matte medium mounted on panel
pretty sweet

some other Evan Robarts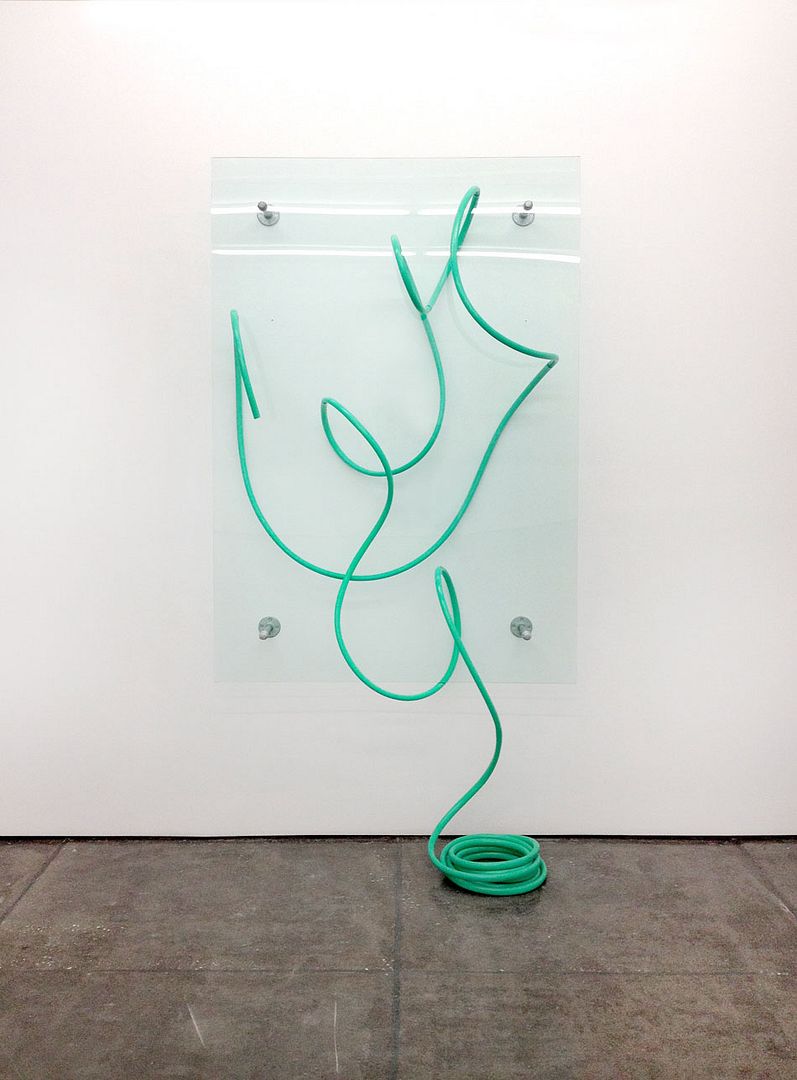 yeahbbaby

these are "line drawings"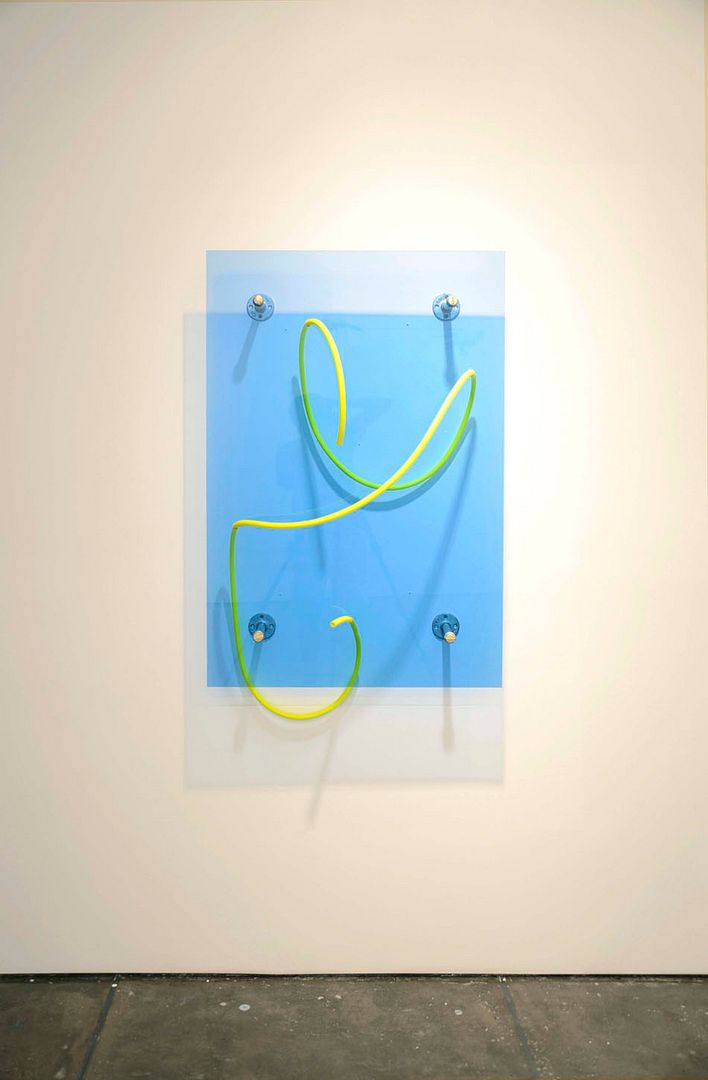 making a drawing with a hose and using plexi as armature to hold it up, amazing

these are mockups for hte final works done in thick mirror class insteada plexi, you can just imagine how amazing they look!

you wont have to imagine for long however as his first solo show here will be March 2015

new scaffolding works

im so psyched about htis

i think im… psyched about everything?

when I asked joe to give me like a pared down core of my being analysis of my personality he describerd me as "psyched"

which is LOL because psyched of course requires a substrate on which to be psyched

tho I guess here today are three things upon which my personality is activated !