if I depressed you i'm sorry
lord knows i do exaggerate my feelings to interest myself in myself sometimes if you know what i mean

going to Ben and Christina's wedding, how can you possibly pretend love isn't real?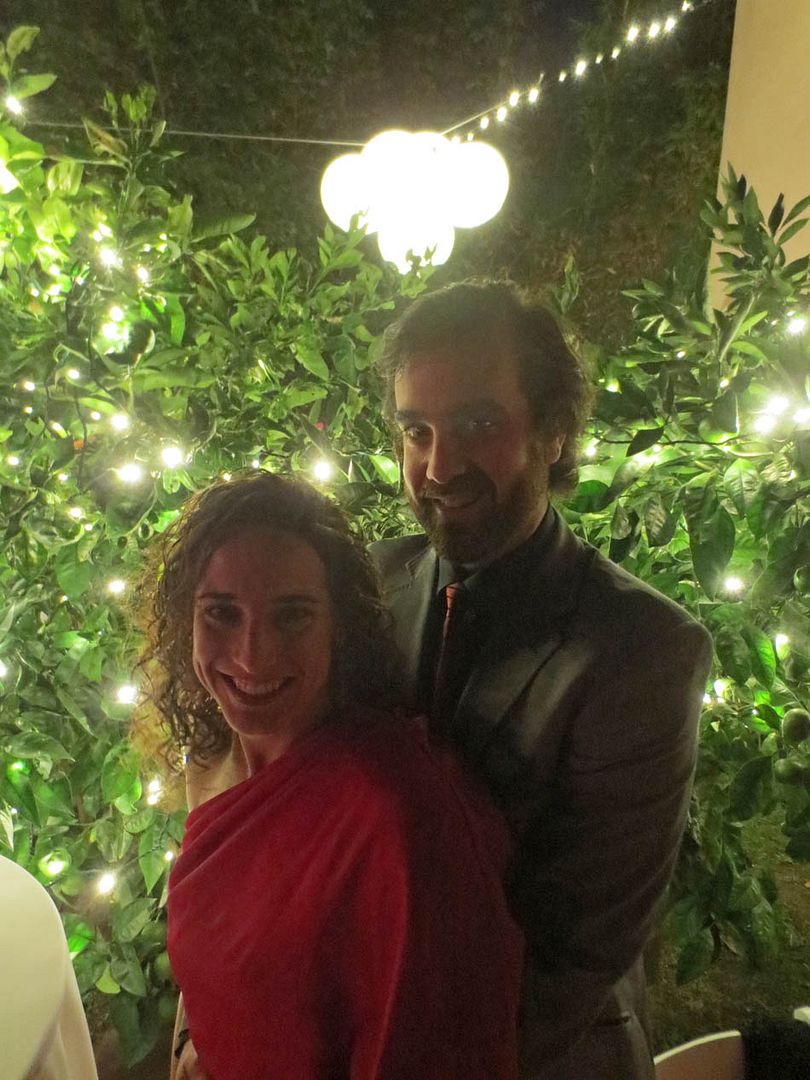 Laura and Josh

Bertie got dressed up
we had a great time
i wanted to say something during the everyone say something period but what everyone else said was so perfect and made me teary and no way i would ever speak in public while teary

i had wanted to tell everyone the story of how Ben and Christina met because it is so happy making
whatever the opposite of disappointment is!

The short version is that Christina came into Ben Jones' solo show at Deitch Projects in Feb of '08 and told me that she loved the art so much, it spoke to her in some deep way, that she wanted to go on a date with whoever made it

i said what if it was made my a little old lady? what if it was made by a deformed troll? she was undeterred

i think what it is is that so many artists make work not literally to attract a date but to put something of themselves out there so that someone might see it and feel them and be drawn to them, and then to have that happen so literally is so moving to me

i dunno maybe i am in a "weakened state" when it comes to emotions at the moment

Bertie is smiling!!!!
his first ocean viewing!!!!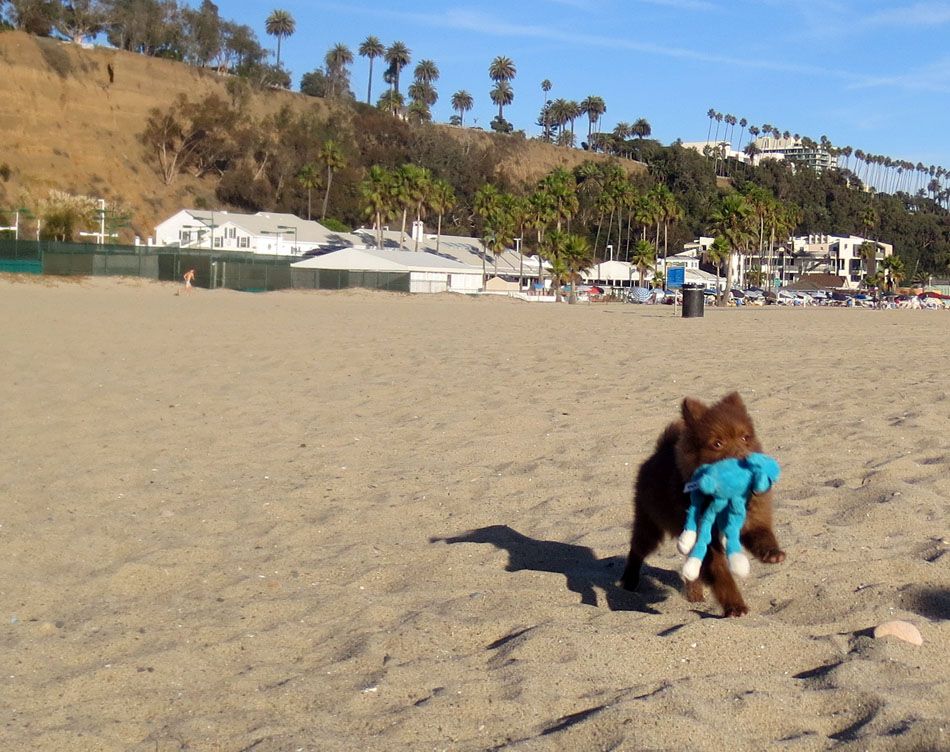 this is what it is all about btw
not the last post

willie and bertie became best frineds it made me so happy!
there are other rosson paintings i got to sneak peek while there should i post them?
hold on i gotta resize real quick one sec

turn your head sideways!

back home to NYC arnaud did a three day new media show in gallery 3 that he put my paintings in how about that

you can kinda see one on the right side
it was…pretty fun i gotta admit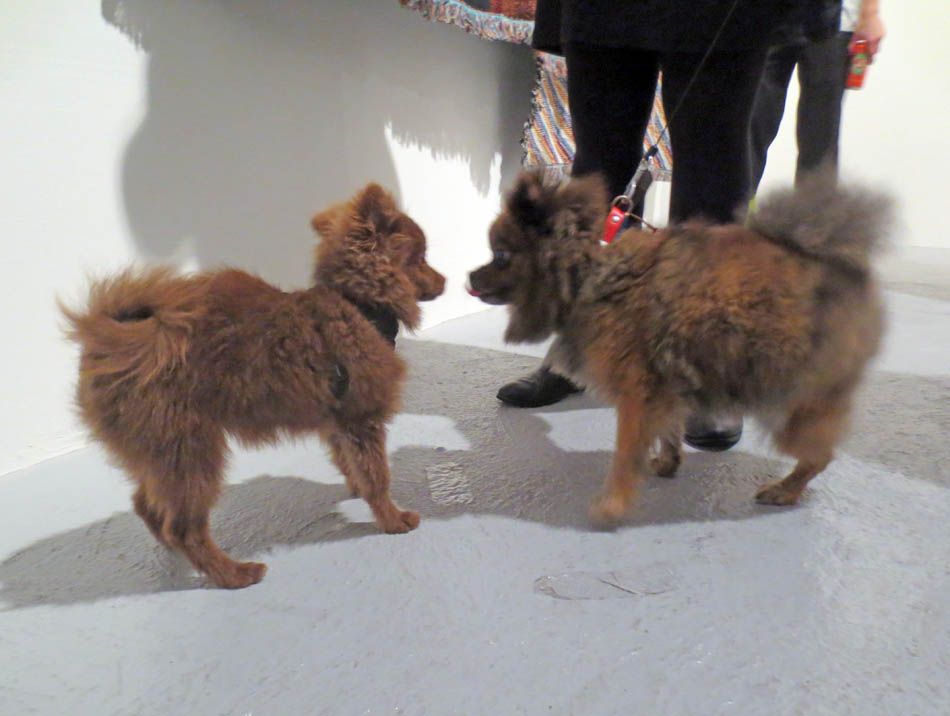 bertie had fun too!
quick who is cuter, Bertie or Dertie?

back in nyc things were falllllling into place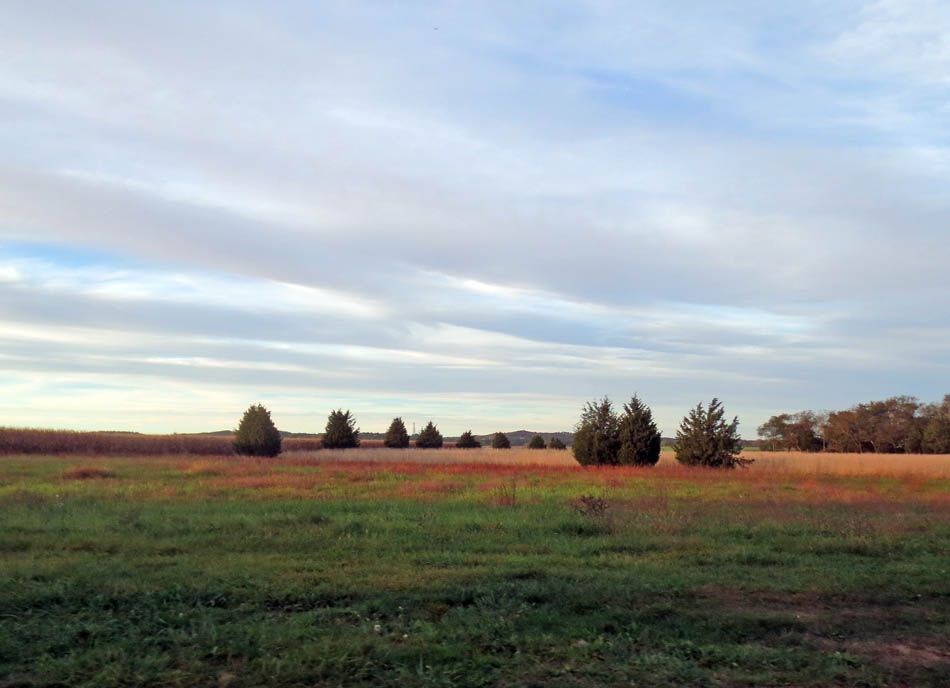 got to go to amagansett to see Lola

wish we had time to stop at the pumpkin festival but oh well

i took photos of her work and her studio of course but they are on my instagram
and will be in the Jade Hotel book soon so I don't want to scoop the book!

there was craze traffic cuz it was apparently Columbus Day?
Ridiculous

stuck in traffic and a great sunset made up for it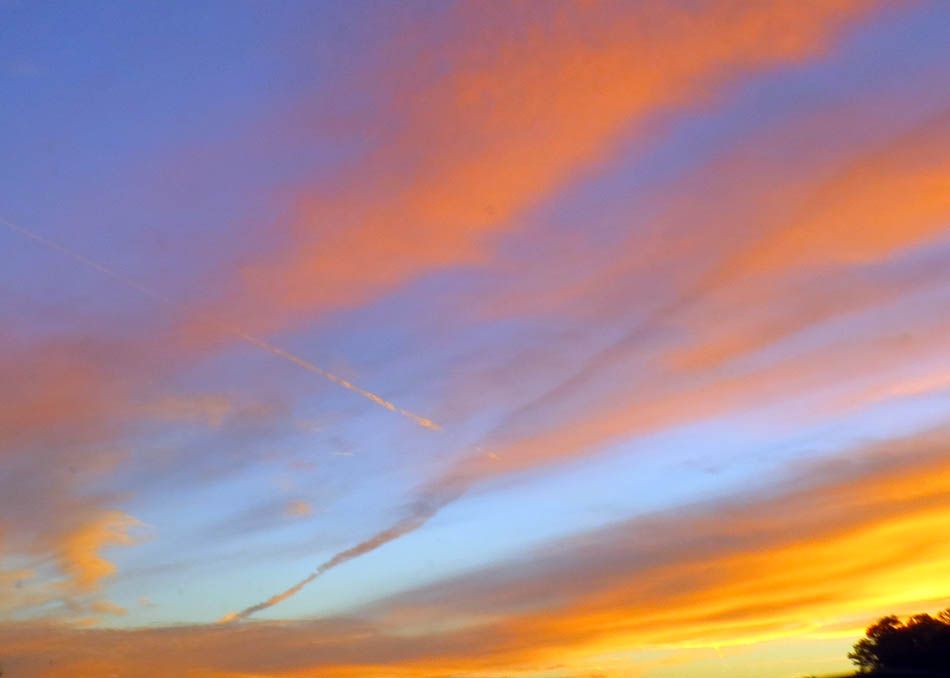 took a million photos, as is my wont

check out this cool Dash Snow Ry Fyan collaboration

the Ry part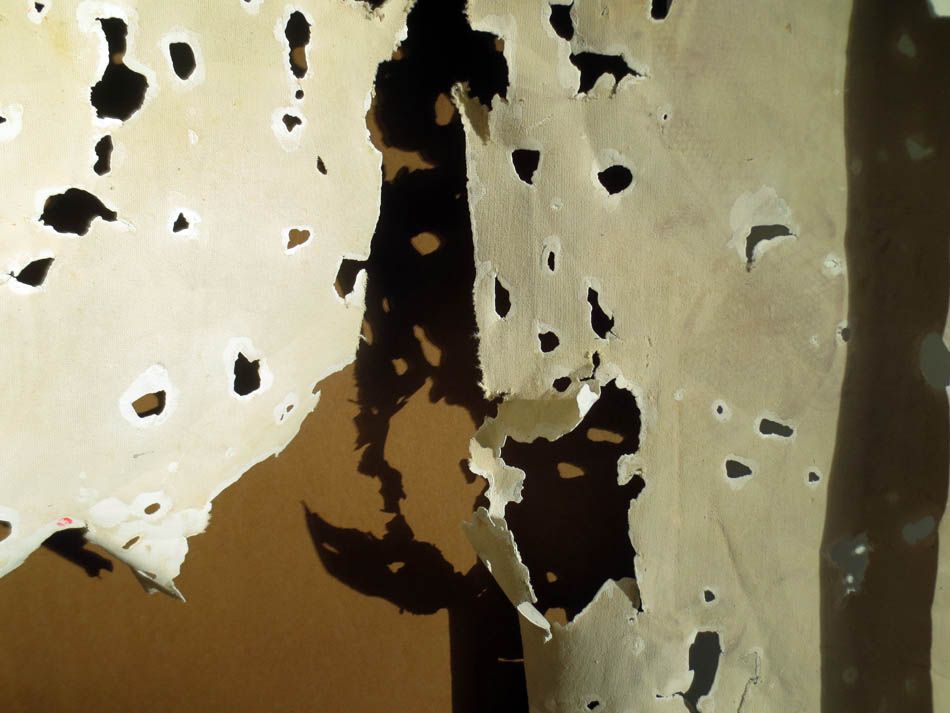 deinstallin'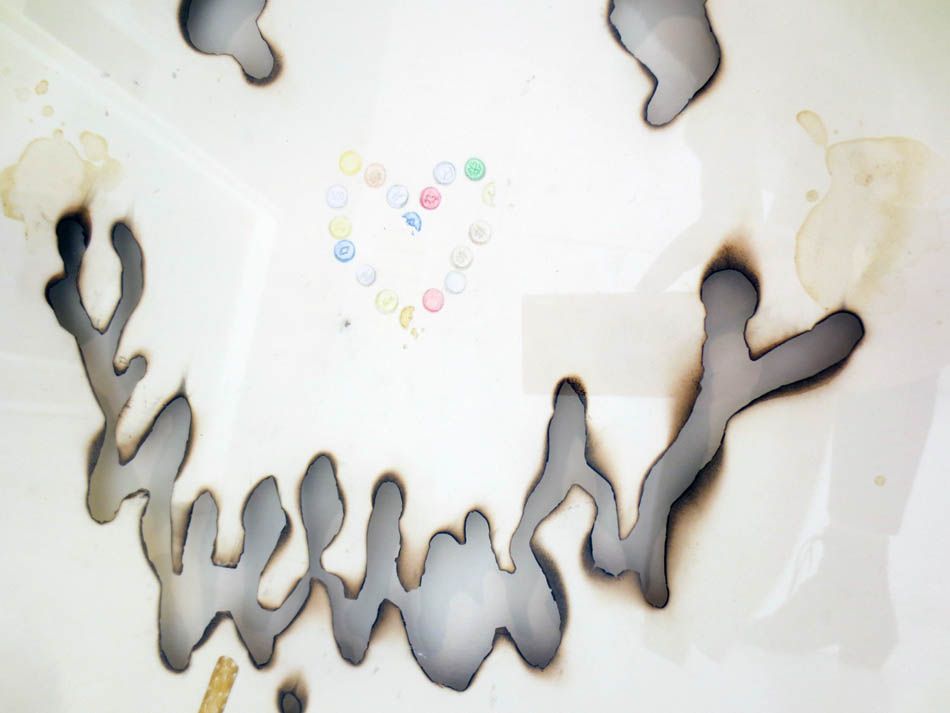 stallin'

reinstallin'!

HAIR SHOW HAIR SHOW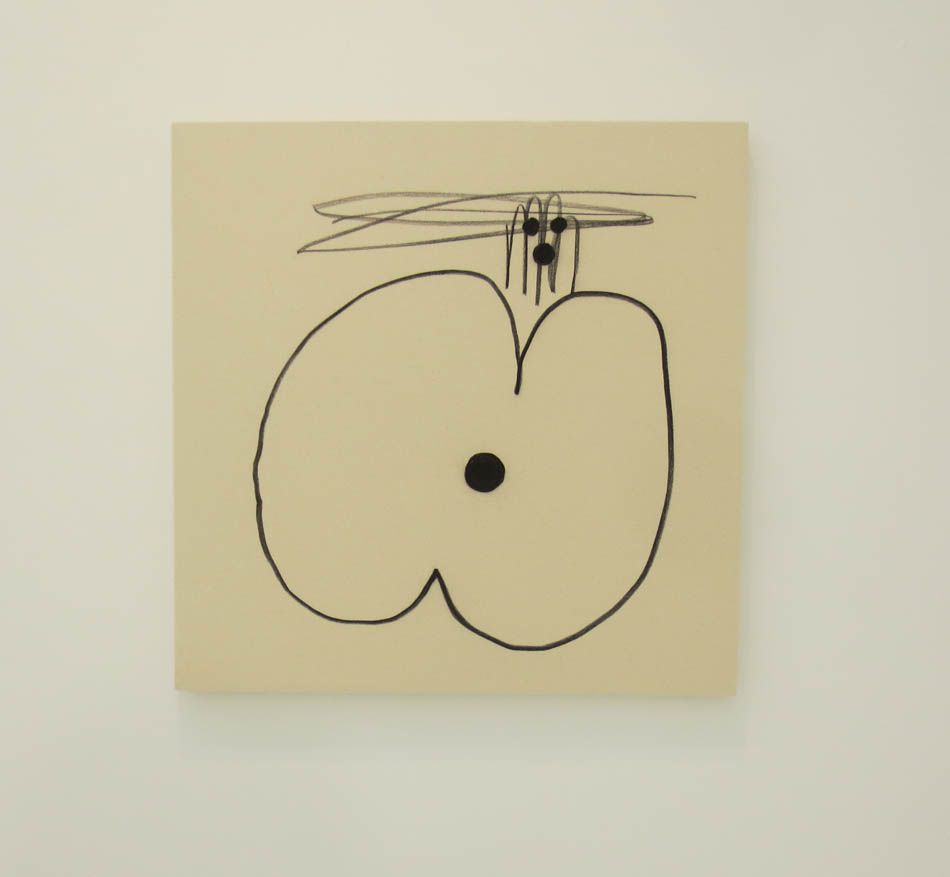 going up up up

i will post both complete shows once the photographer gets me the images cuz mine are kinda bad my camera is fucked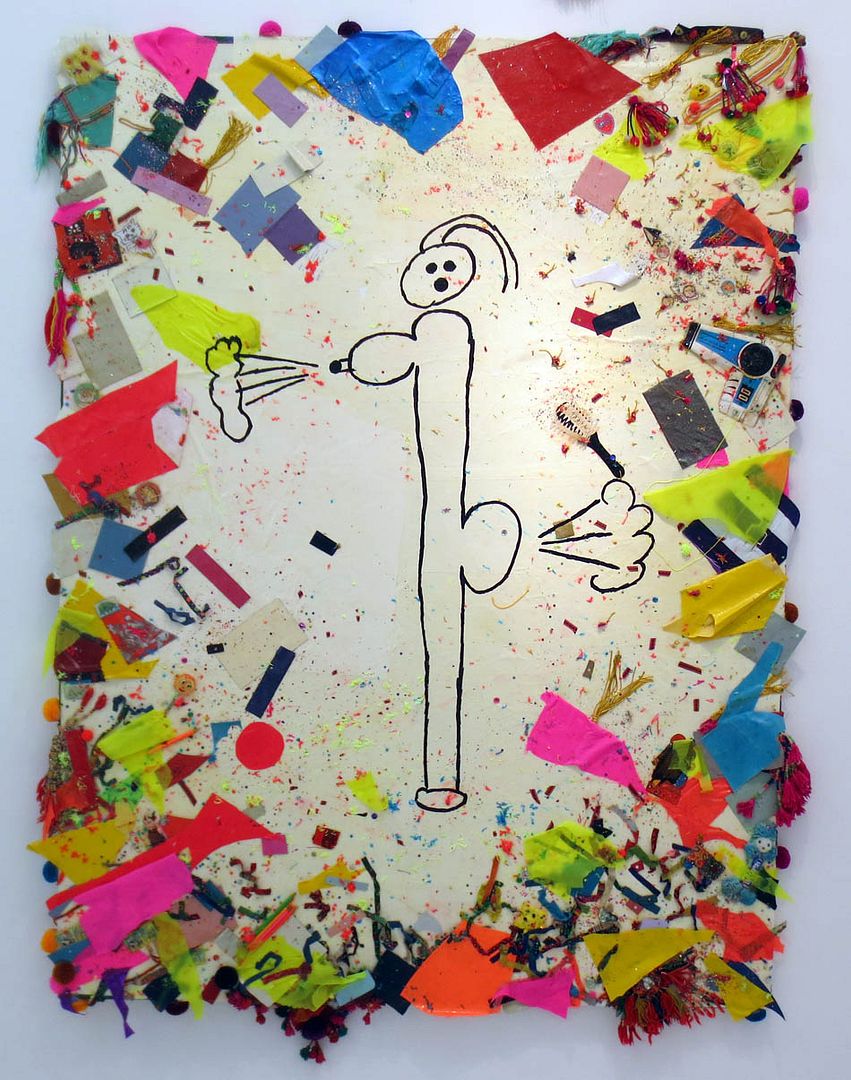 but i want you to look at some with me!

misaki kawai

kawaii!!!
that means "cute" in japanese

anders oinonen in gallery 3

he had wanted to name his show EYEBROW HAIRCUT and she HAIR SHOW it was either coincidence or just a hairy month and they could feel it!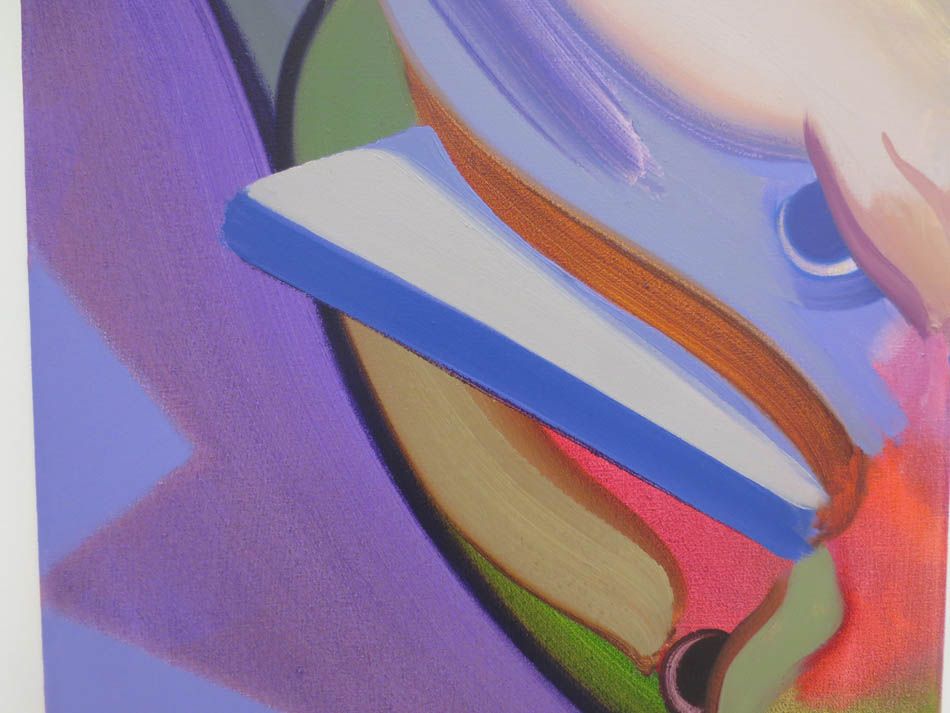 so happy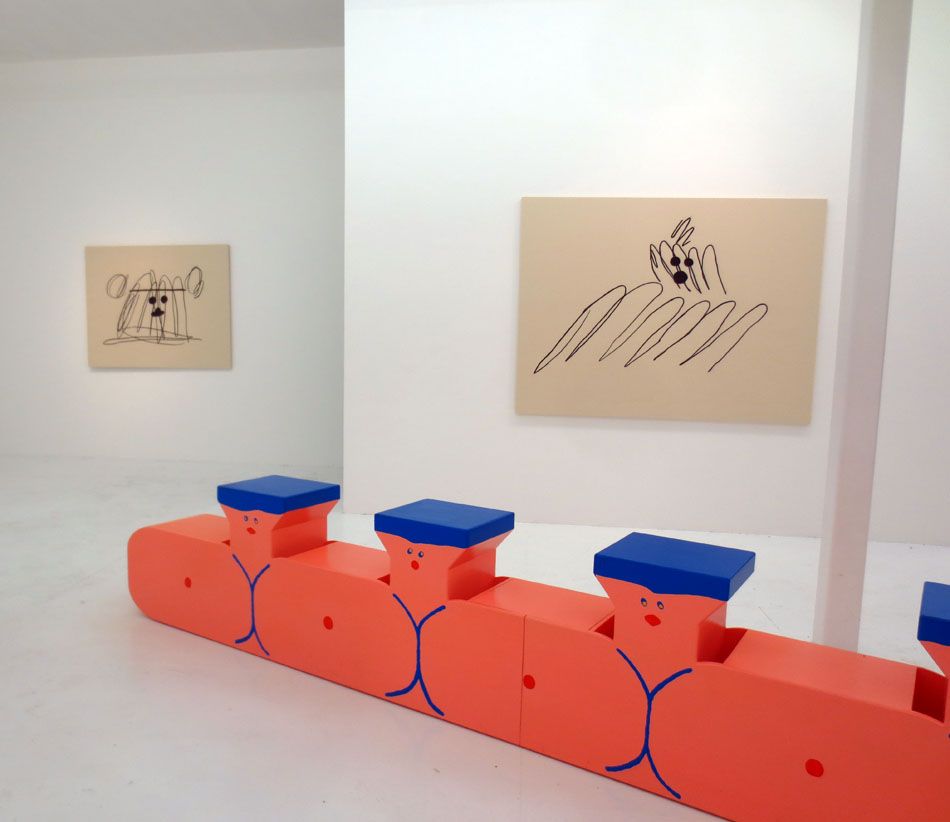 ughhhh i am so happy

this is obviously what is really going on in my life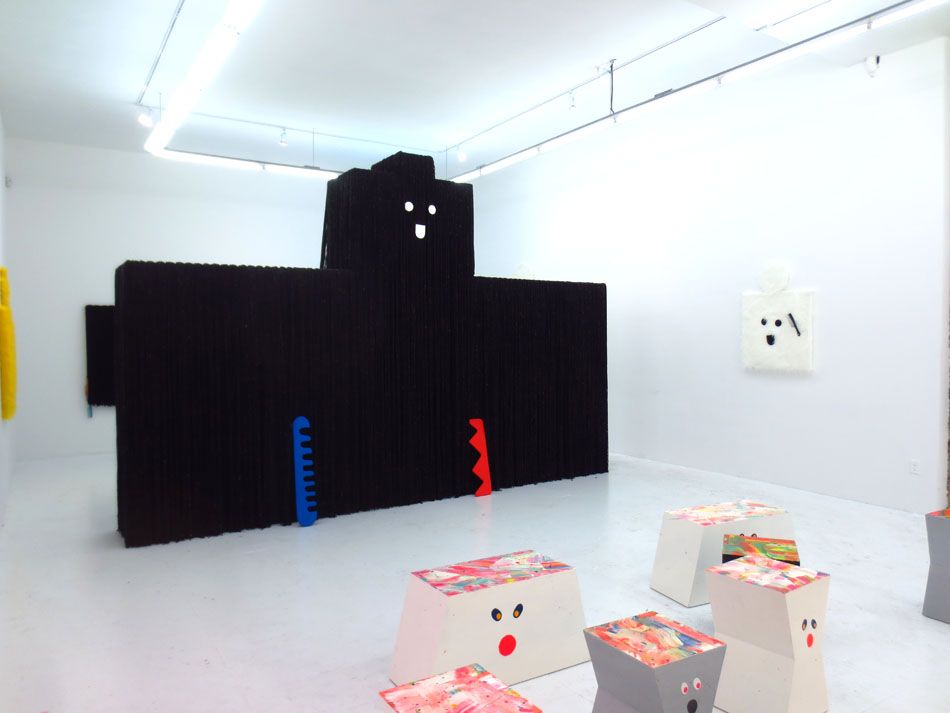 this is the real shit

bertie chewin the art
we will have a doggie haircut event soon in the gallery i promise

big max!
see the photo at the top of this post? that is max i ran into him when leaving misaki studio and he is who the works are inspired by!

this is what it is all about
i might as well just go into wordpress and delete the last post!