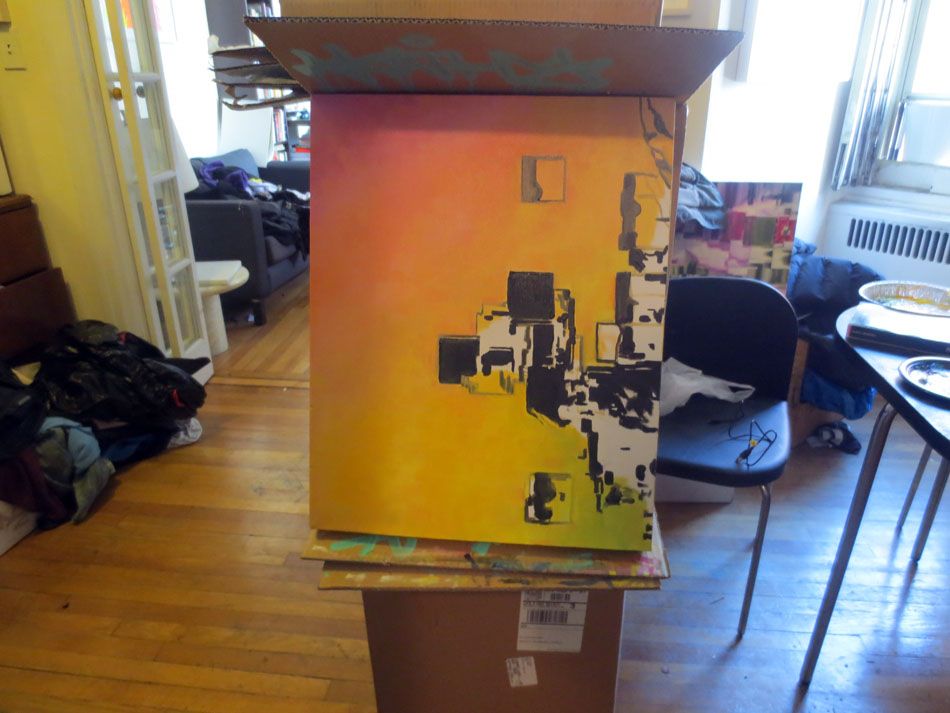 i left my dog eared Deronda at home so I have no fun quotes or tidbits for you

all i have are the various things i do to distract myself from myself

who remembers this guy from Sonnabend I can never and right now as well am forgetting his name

kissing is gross

who could possibly be sitting at work after midnight trying to remember what it feels like

not me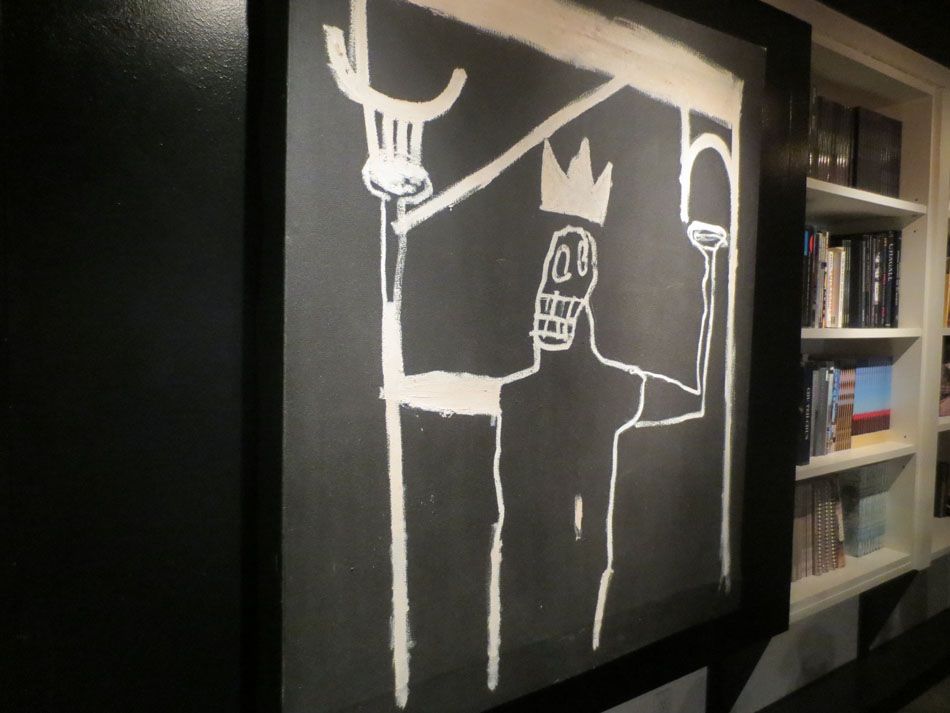 got a very interesting tour of a collector's home yesterday or was it yeah i guess yesterday jeez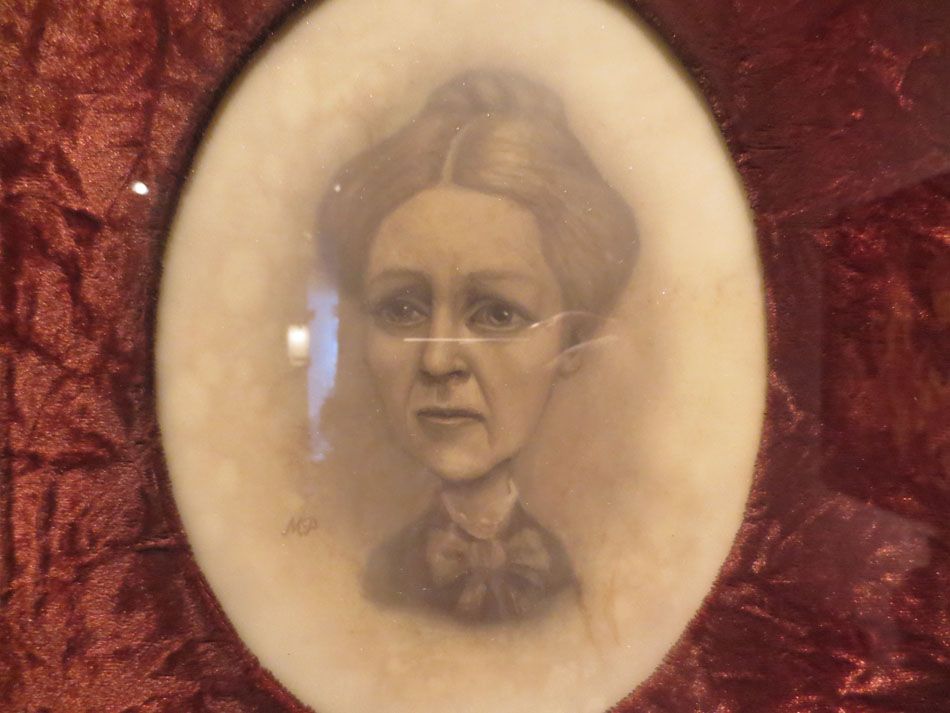 remember when Rafael de Cardenas tought me the expression "made his lipstick come out" and I used it ad nauseum afterwards? Well it's back

oh yeah!

the camera was so intimidated by the major Basquiat it refused to print it

my guess is '82

Forcefield!
you will see something relating to this as you scroll down

somethign was brewing tonight at Grand Central! I spotted Ann and Mel at the entrance

horseplay
Nick Cave and Creative Time private performance kicking off what will be an amazing thing for peo[ple

ooh and I see cool guys Sherry and Joel Mallin over yonder!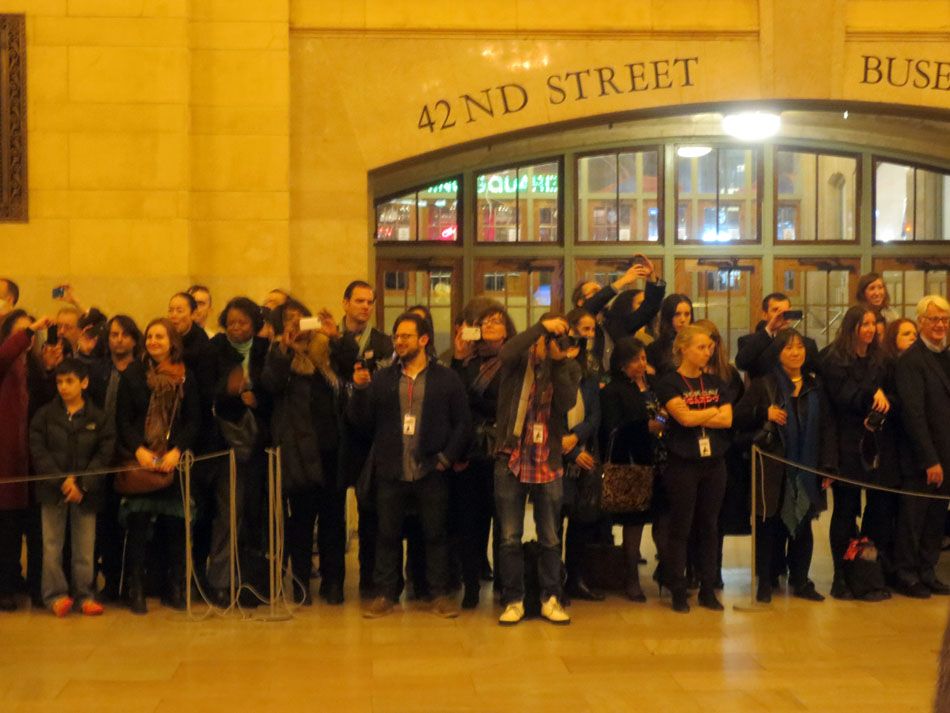 Christos maybe a harder working blogger than me working it!

crowd
spotted a Mattheu Placek but didnt spot too many others!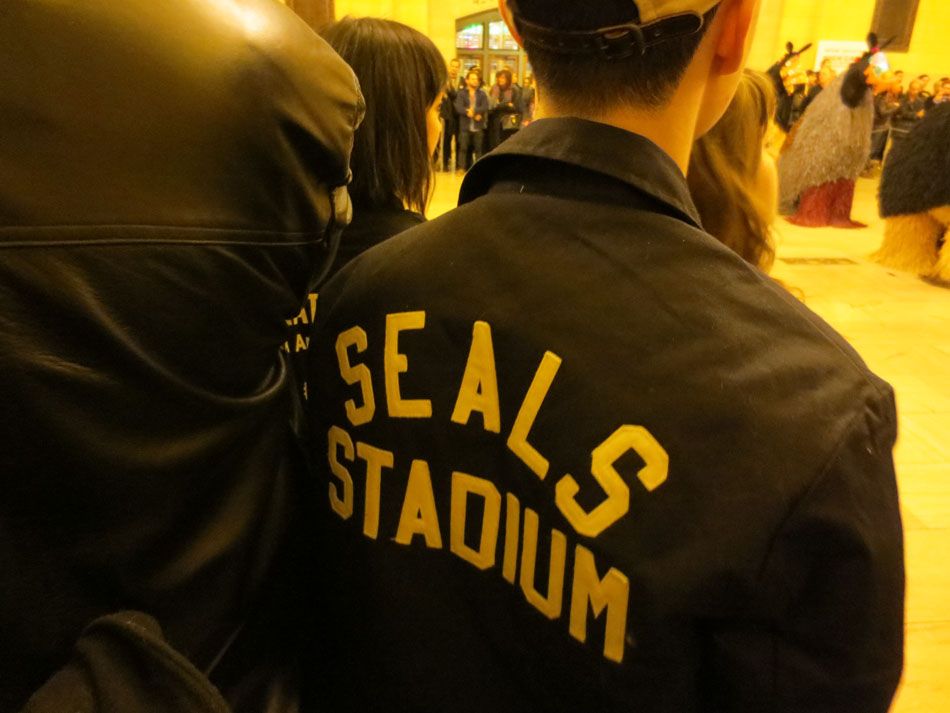 my crowd

they are starting to run!
sometthing has spooked them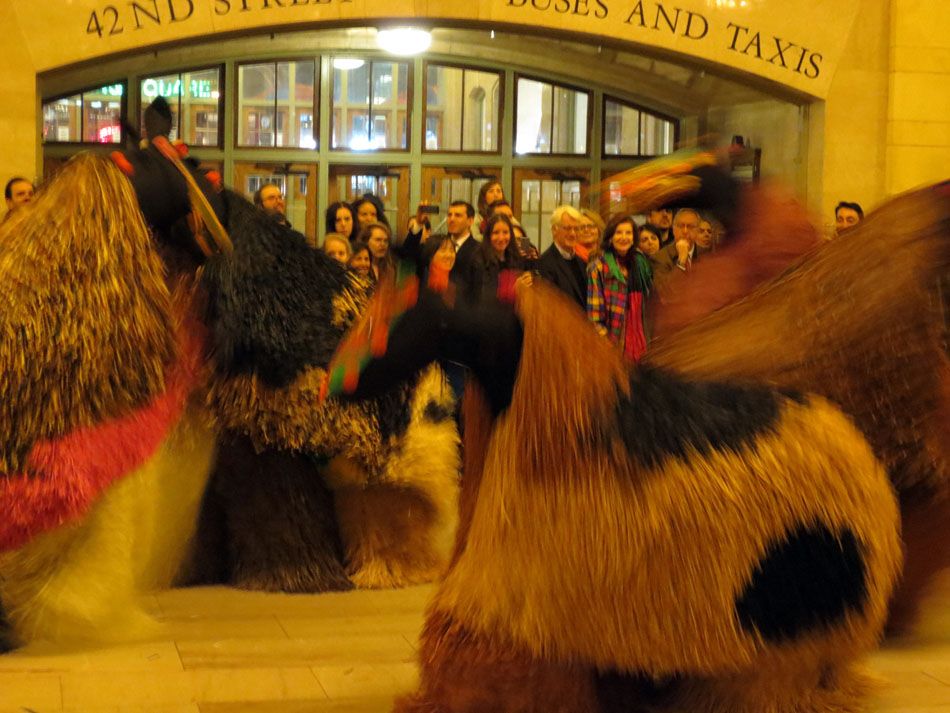 this kinda thing makes me wish i had a kid on my shoulders because jeez the couple tots that were on the VIP list probably had their wee minds blown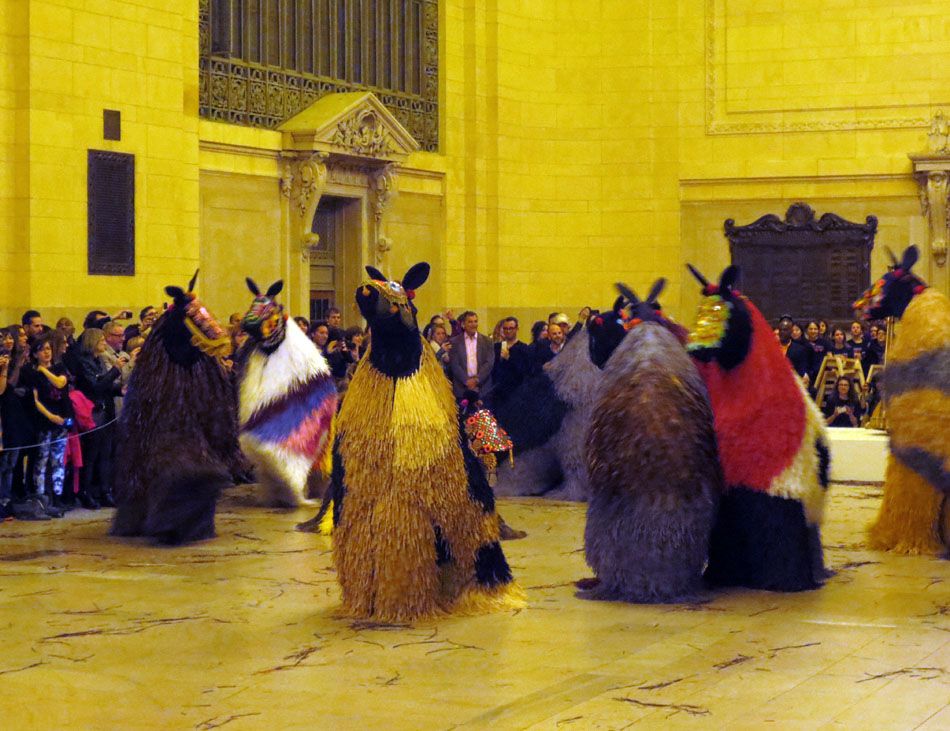 i am indeed not such a grown up that I didnt have a big ol grin plastered on my face as well tho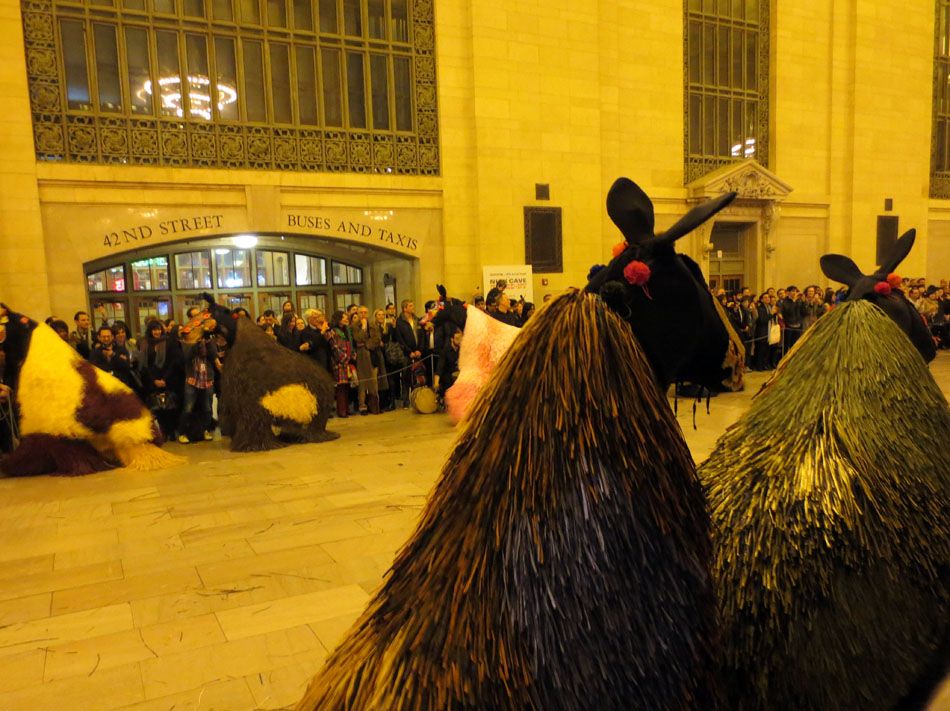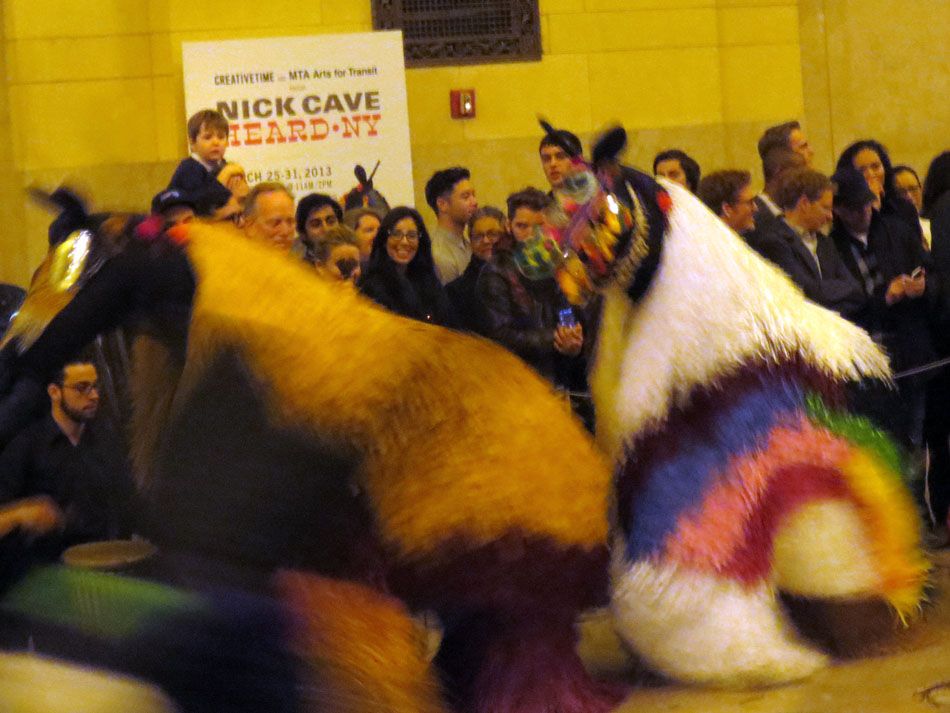 haha look at that kid he is like WTF

then the butts detached and went butt crazy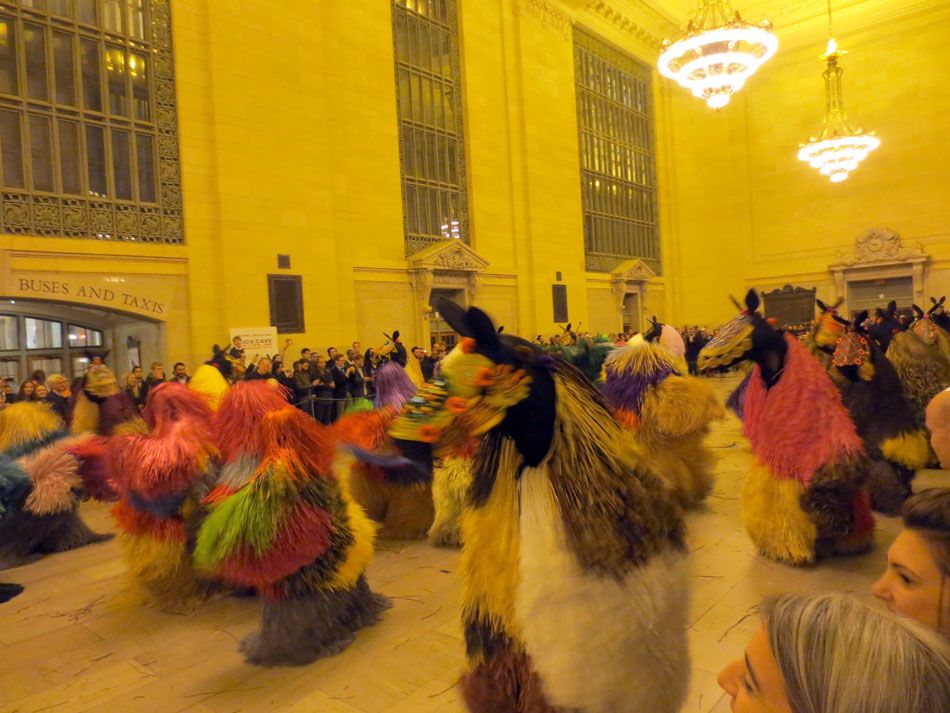 aaaa!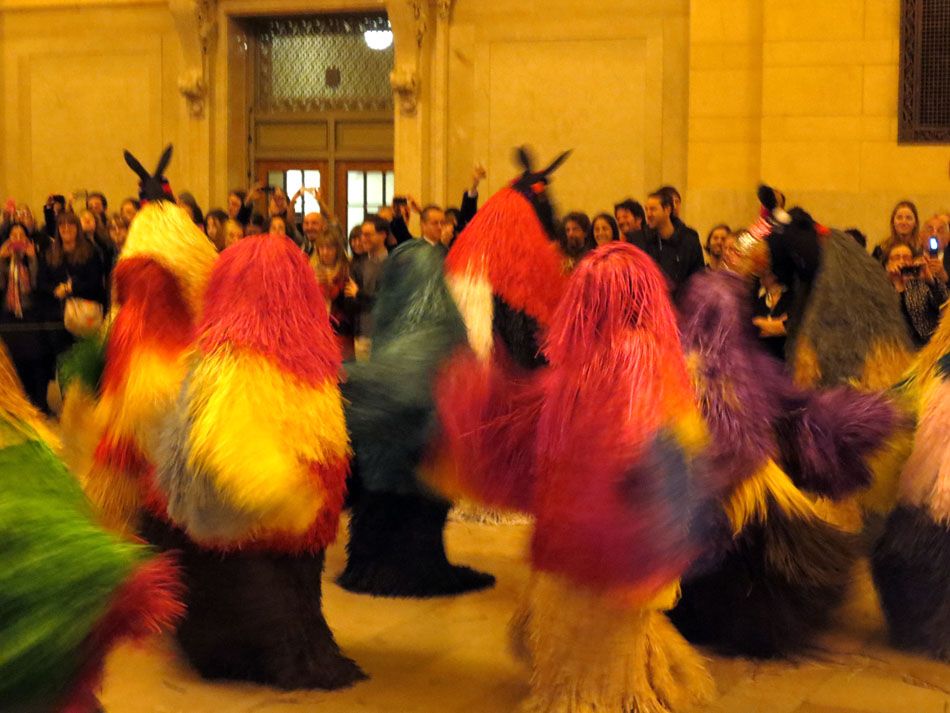 there was a lot of "tribal" drumming

joe thought it was too pan-tribal as opposed to specific but you know white people they love anything that feels "multicultural"

that is not fair but i couldnt figure out exactly how to argue with him on that point

the piece is not about that anyway, but maybe joe also wanted to know if not that then indeed what the piece was about

see my above photo that says FORCEFIELD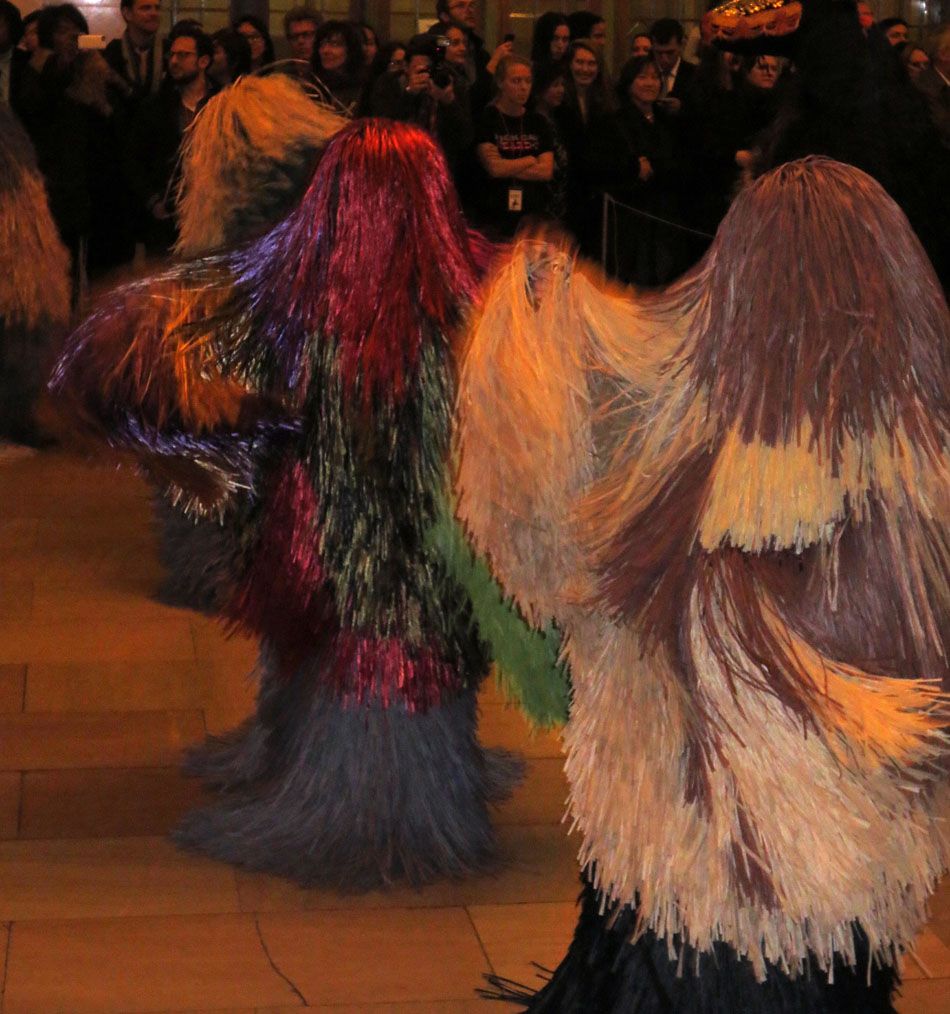 I interviewed Nick Cave for i-D Magazine back in like 2006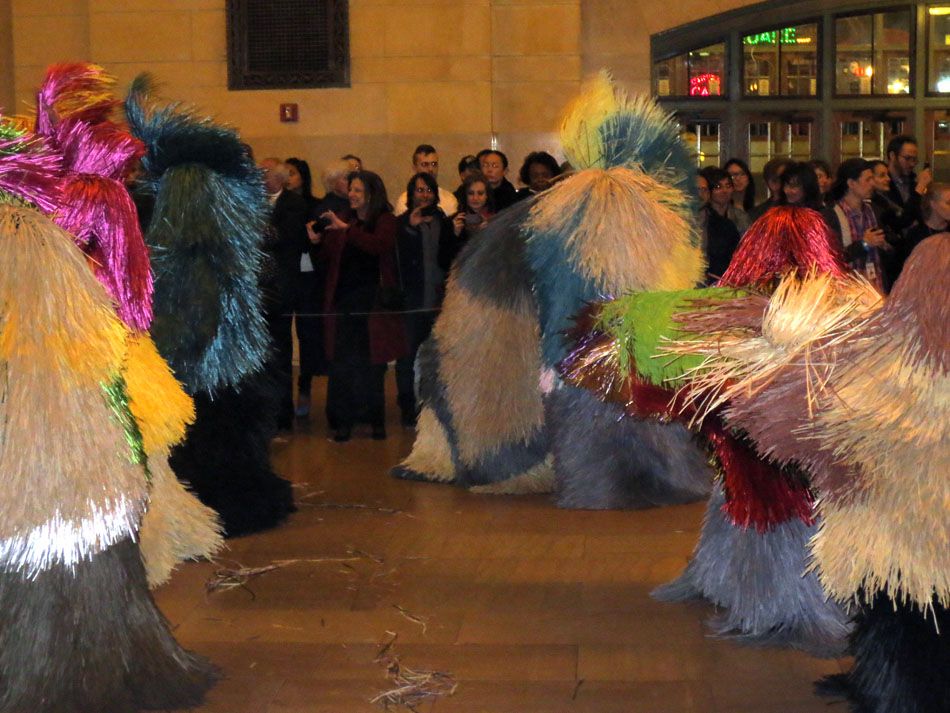 he set the meeting for 7am i mean indeed 7fuckingam at Brown for breakfast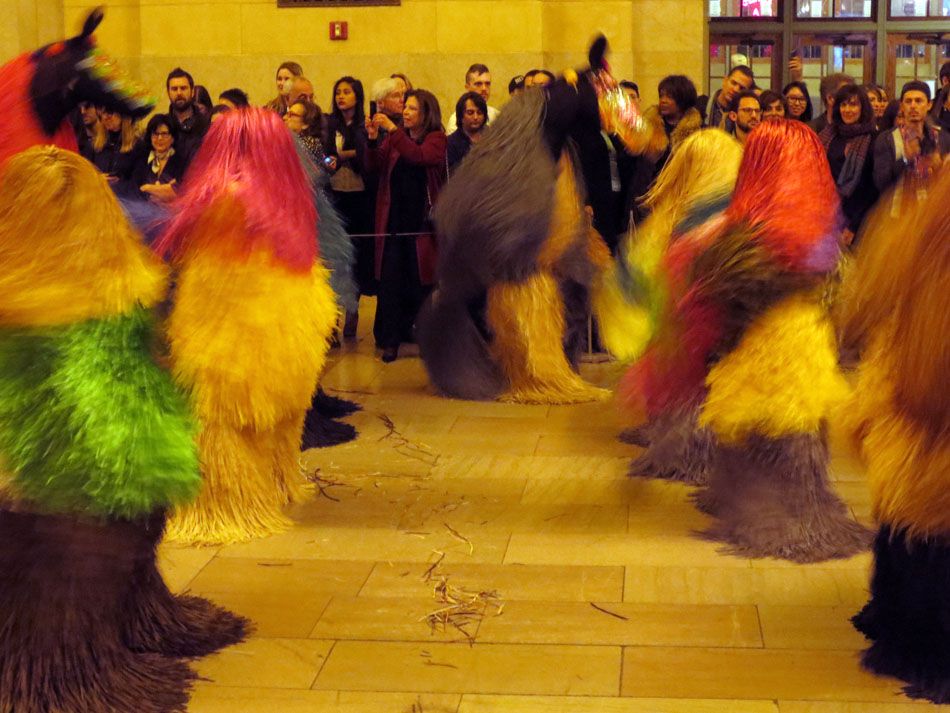 in 2006 i was always still UP at 7am so that made it quite a journalistic challenge for me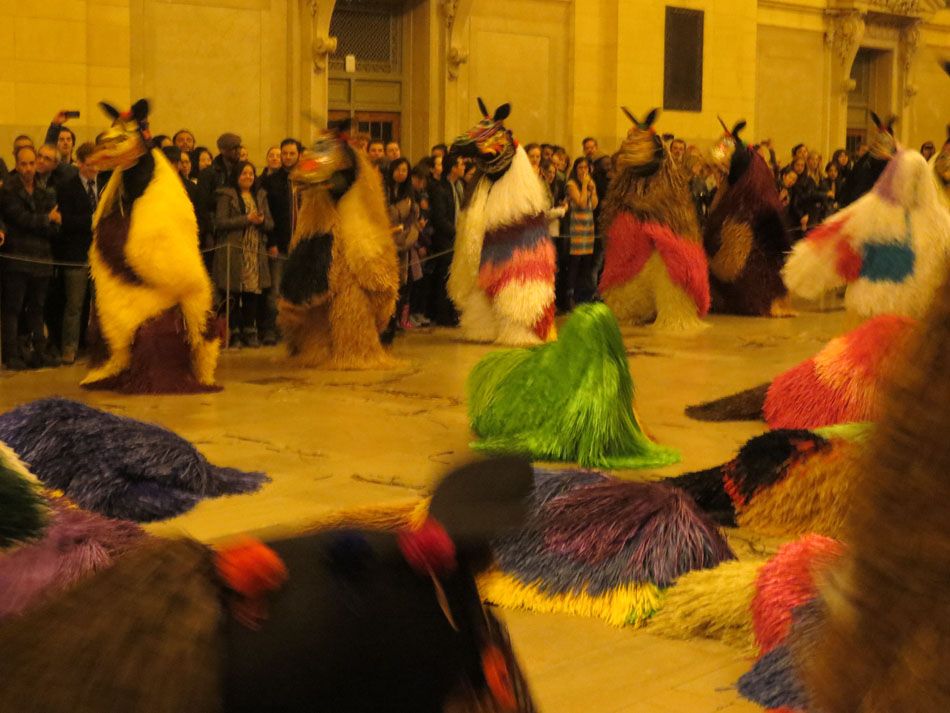 I talked to Cave about Forcefield of course
and he had never heard of them
and promised to google them or whatever there was back then when he got home

Forcefield's artistic gesture of covering the face in costume performance music video etc was a very mega move that influenced and excited young people around the world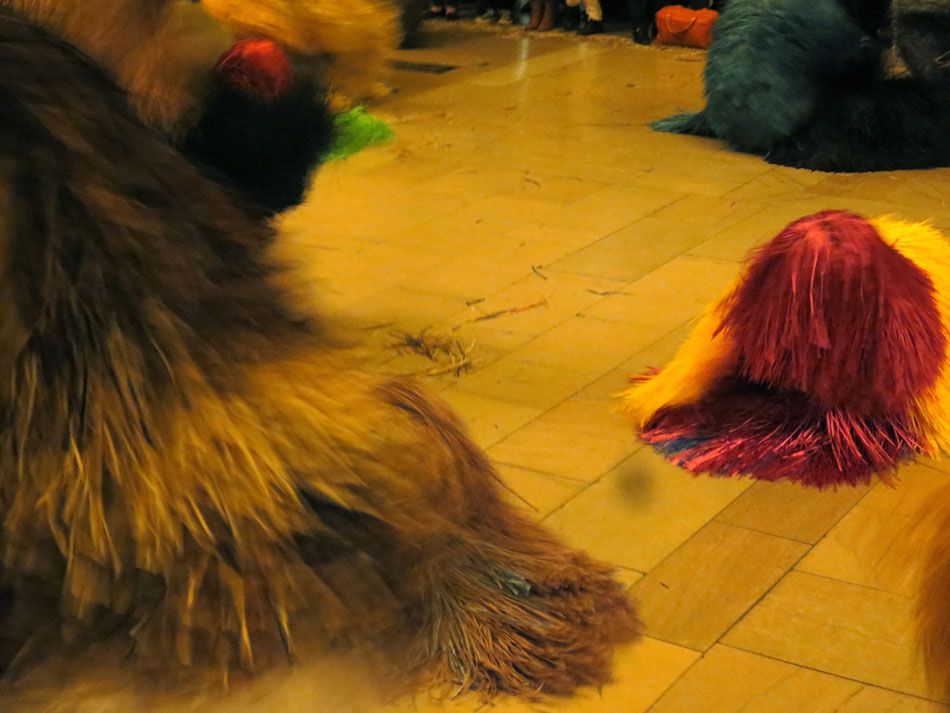 an impulse that Nick Cave in Chicago had as well unbeknownst to anyone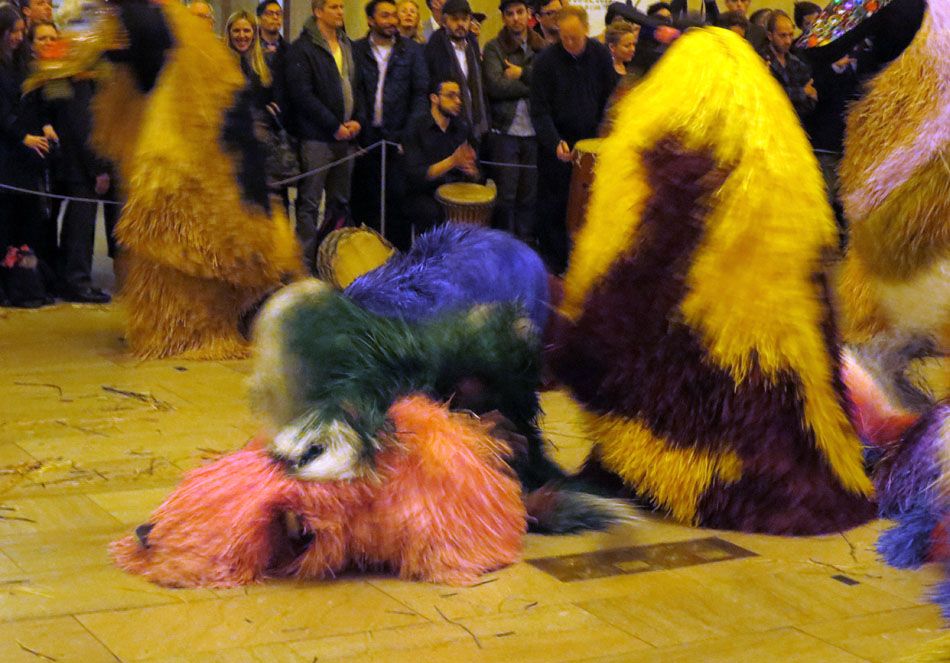 his artwork came out of dance and performance and music as well, making artworks that made music when activated, SOUND SUITS as he calls them

shit they are getting loose!

imagine if you are a tourist in Grand Central and one of these things trots by
i guess touritsts are already like "new york is crazy" so they probably just take it in stride

and then go home to middle parts and tell their friends how magical it was
this is Anne Pasternak of Creative TIme and the artist Nick Cave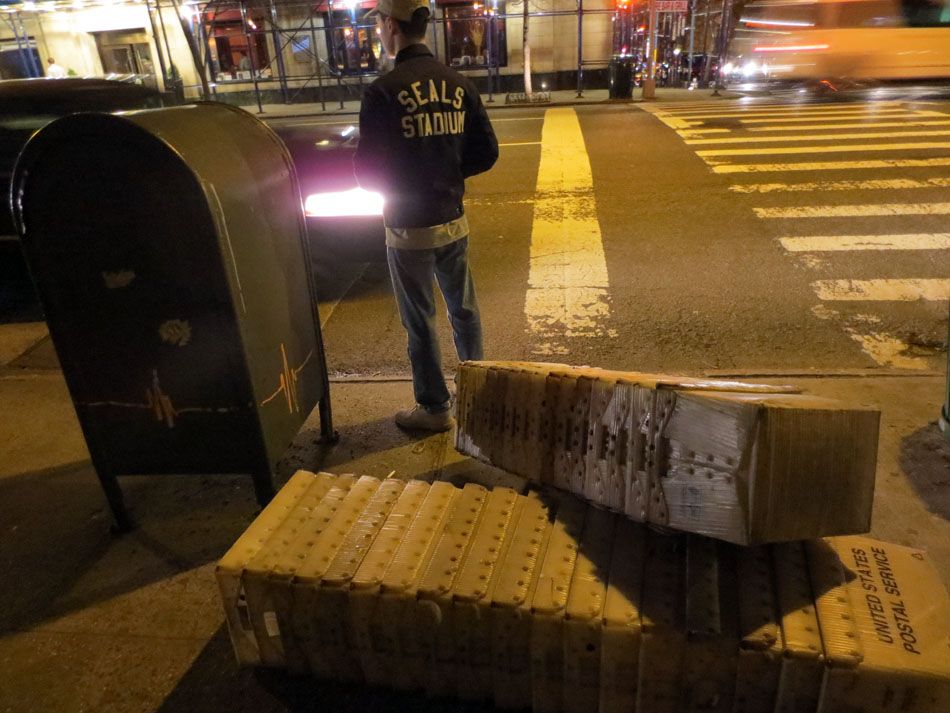 I was totalyl down
Like the Deitch Art Parade I was won over instantly with human feelings that flooded my art brain

who needs their art brain all the time? their skepticism and irony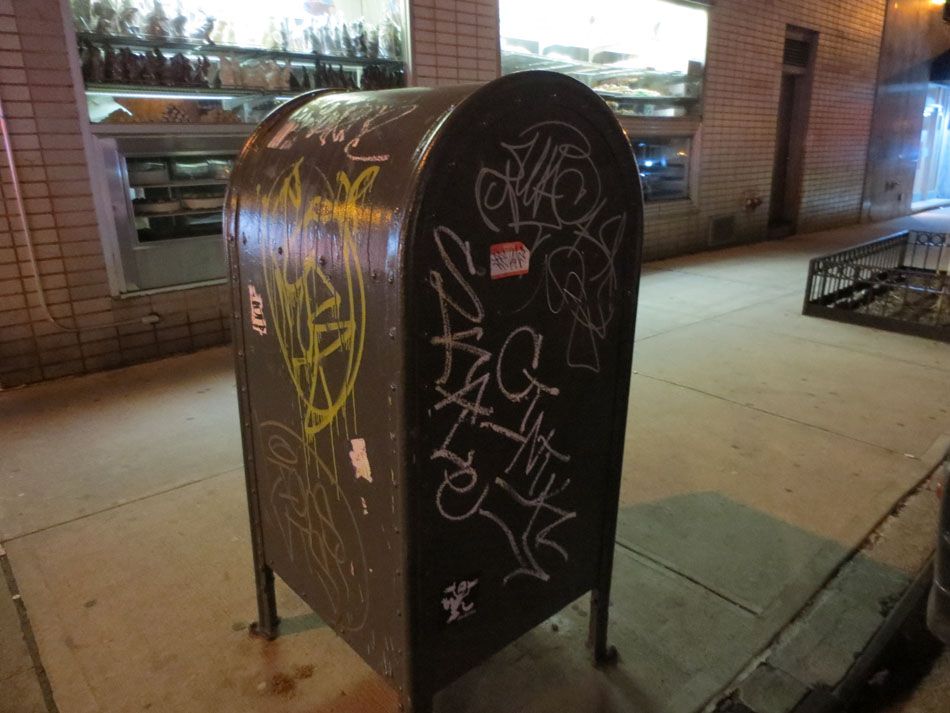 i read a tweet just now that said "irony is the white man's burden"

oh brother is that a stereotype people have?

irony is a whimper from a cage