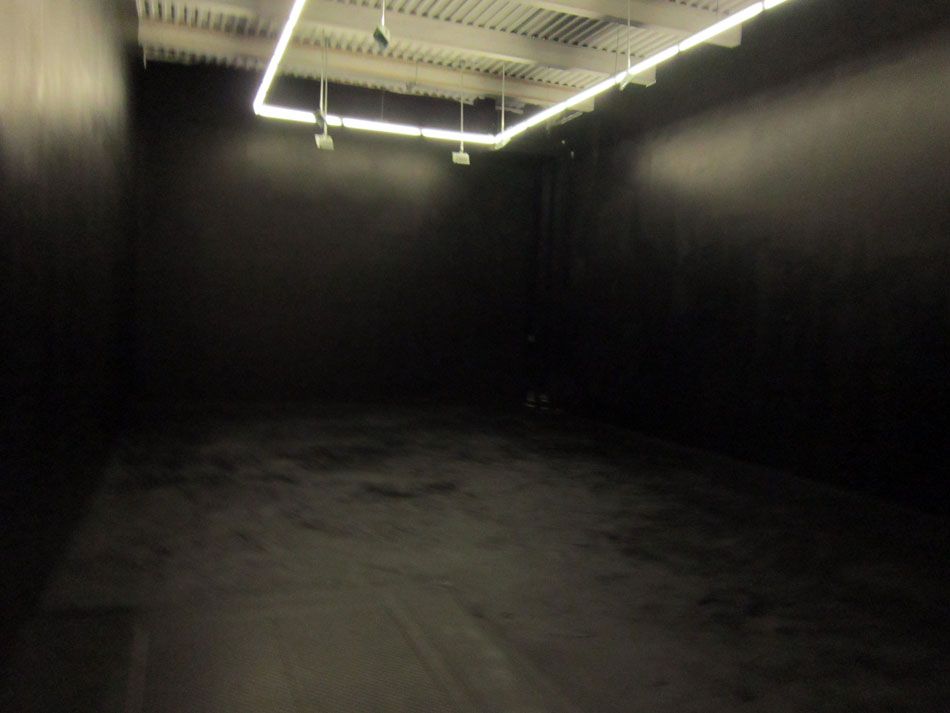 jon called this "the devil's raquetball court"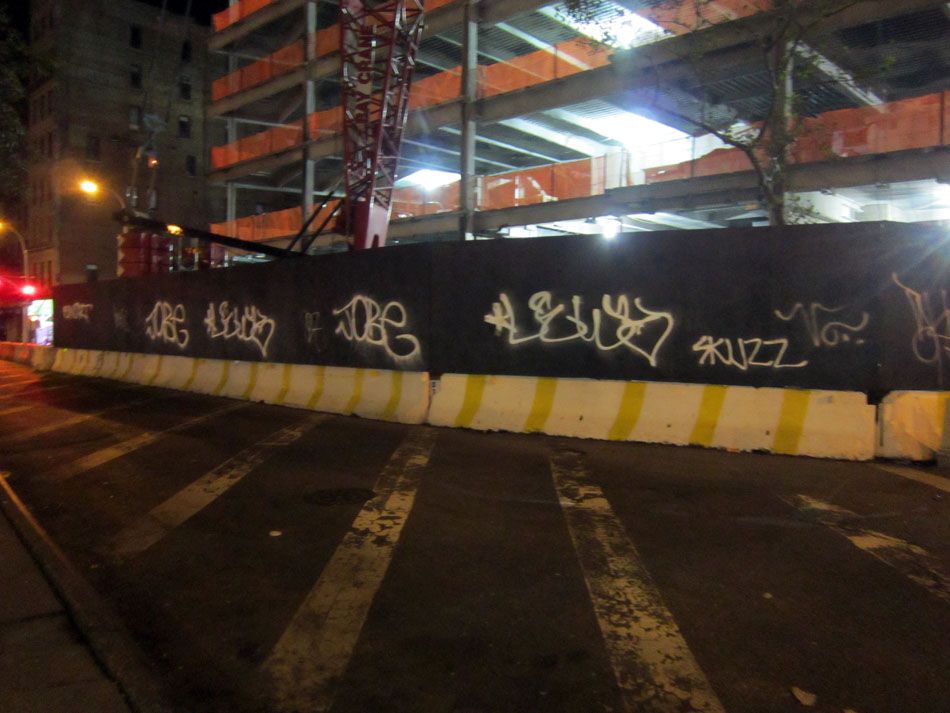 we had a full week to install these shows but somehow it was so crazy stressful and last second again

we learn from each show we do how to do it better and more in advance but jeez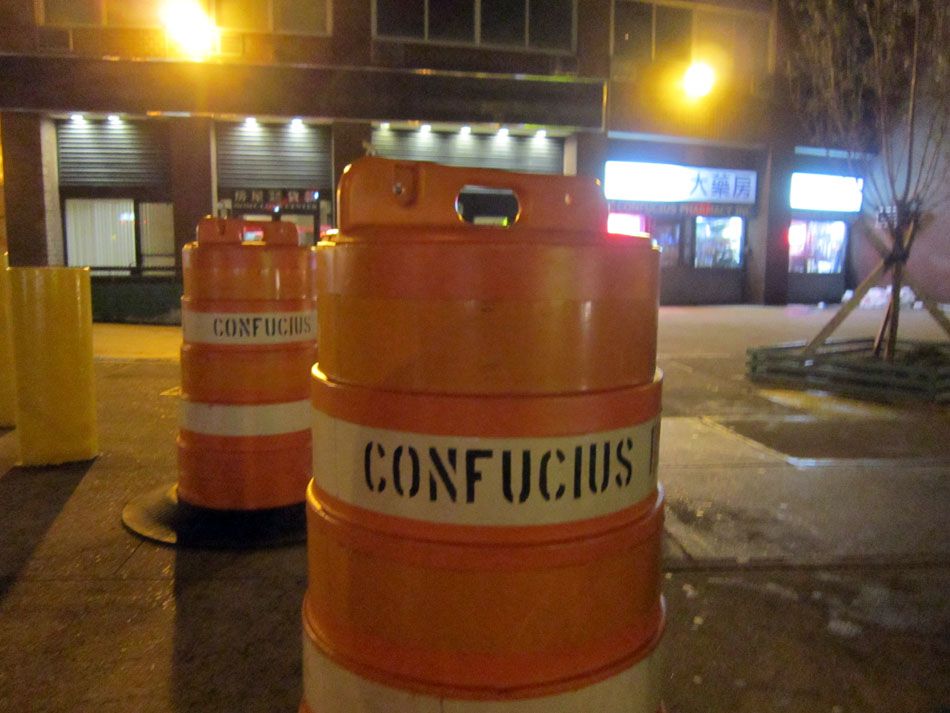 every month! every month we all almost kill ourselves and each other!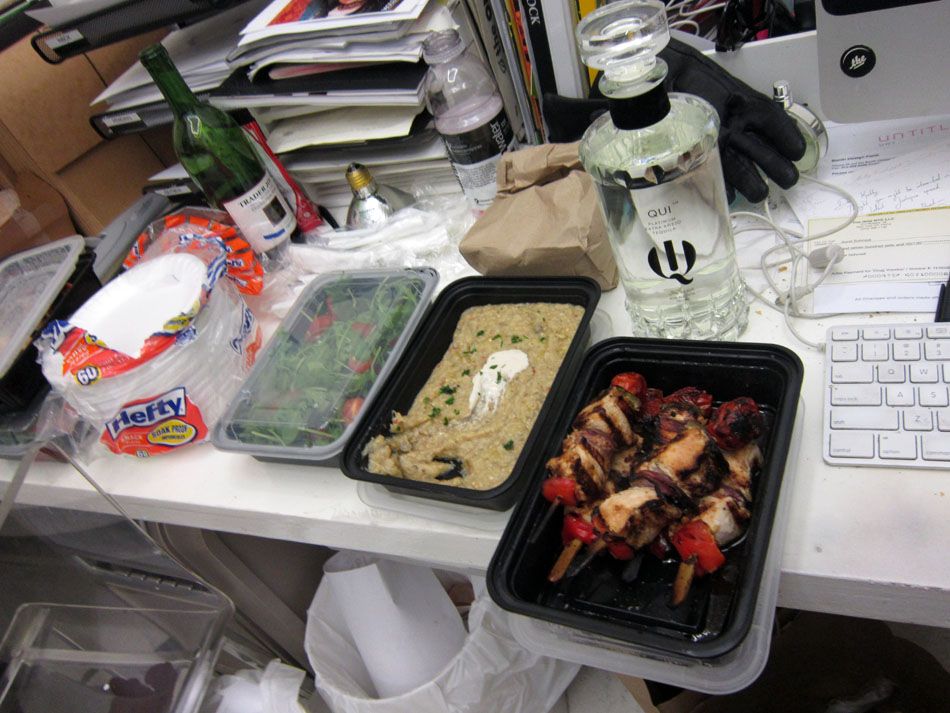 our tequila sponsor brought us amazing dinner at midnight one night that made everything awesome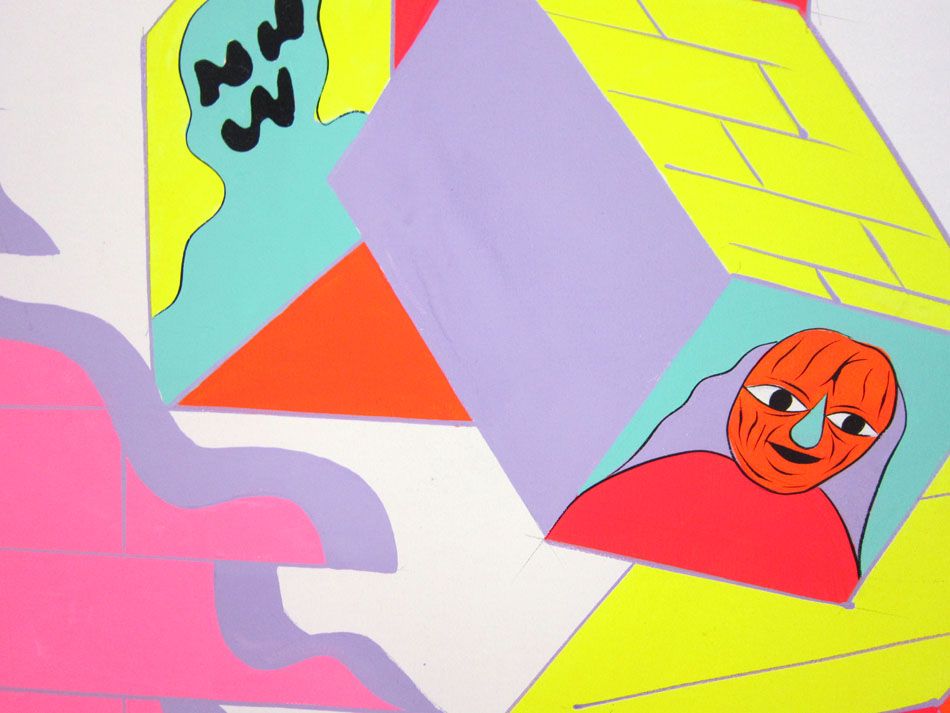 got some wee old Ben Jones to sell here at the gallery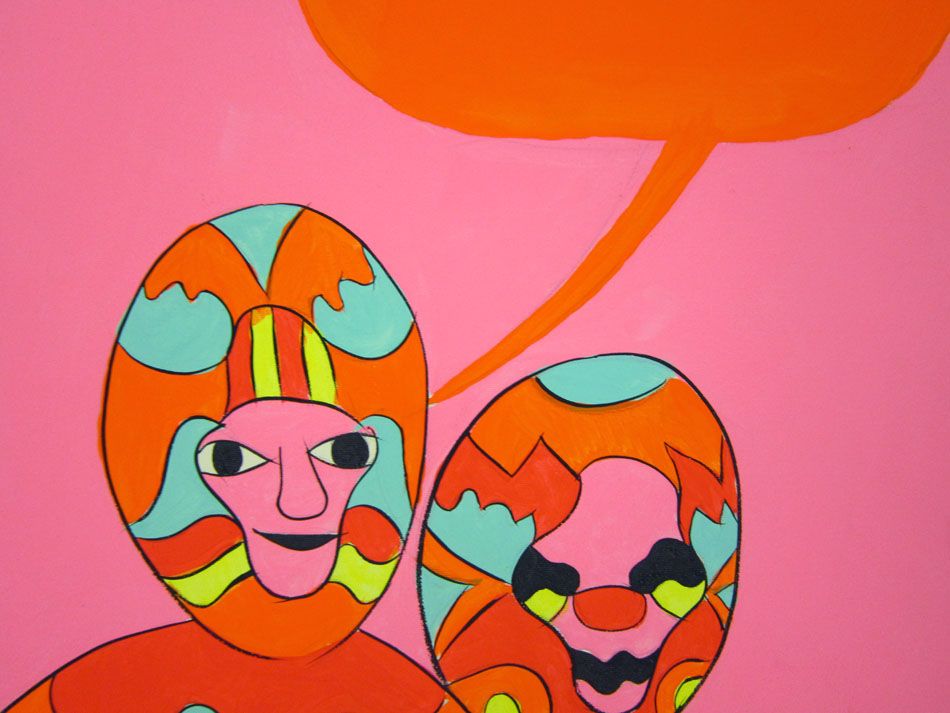 someone tell me how his MOCA show looks in person! i havent even seen photos!!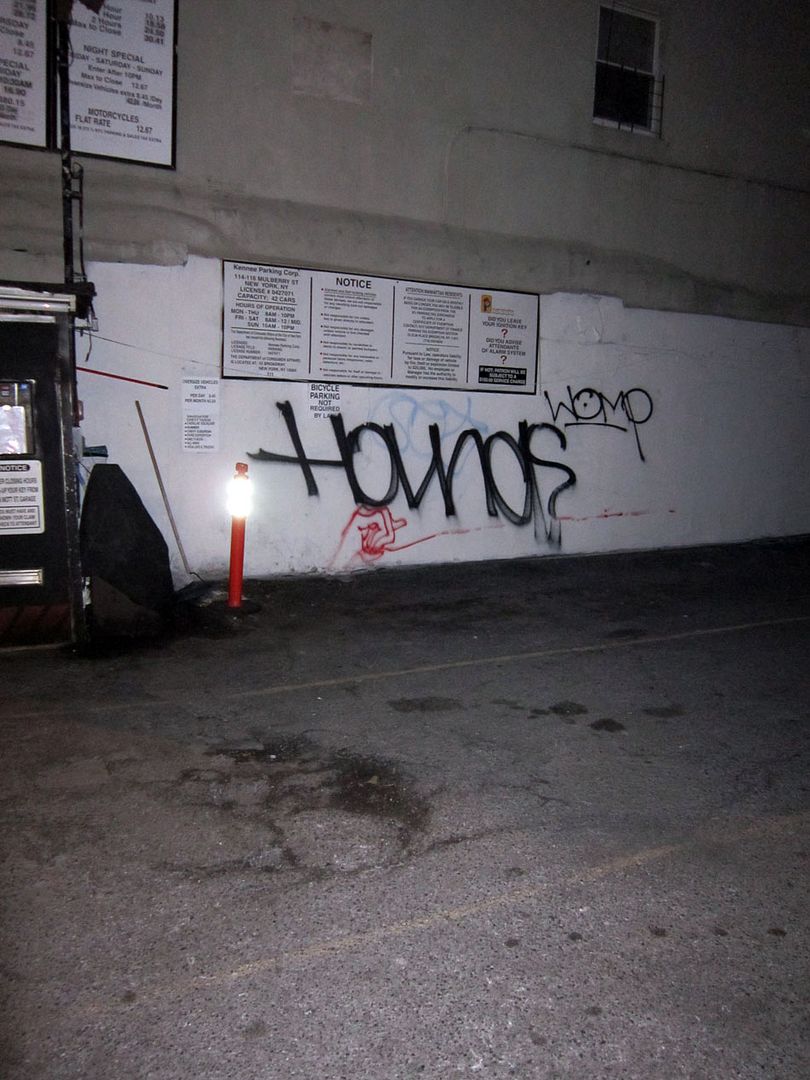 i'm gonna start hounding the museum to send em

oh and then the works arrived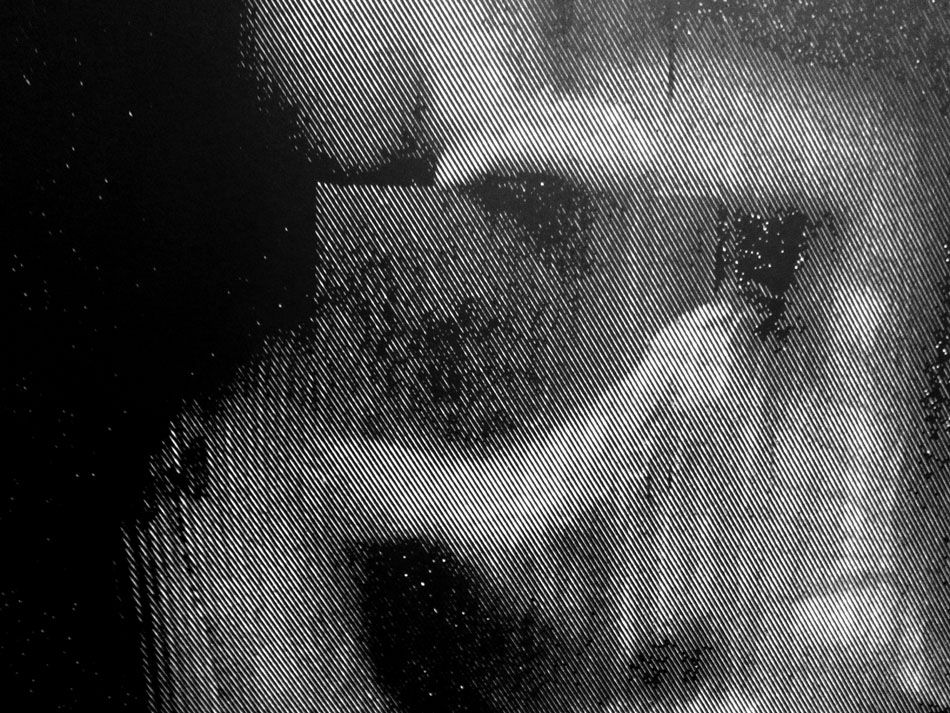 ohhhhhh and it all becomes worth it to see new things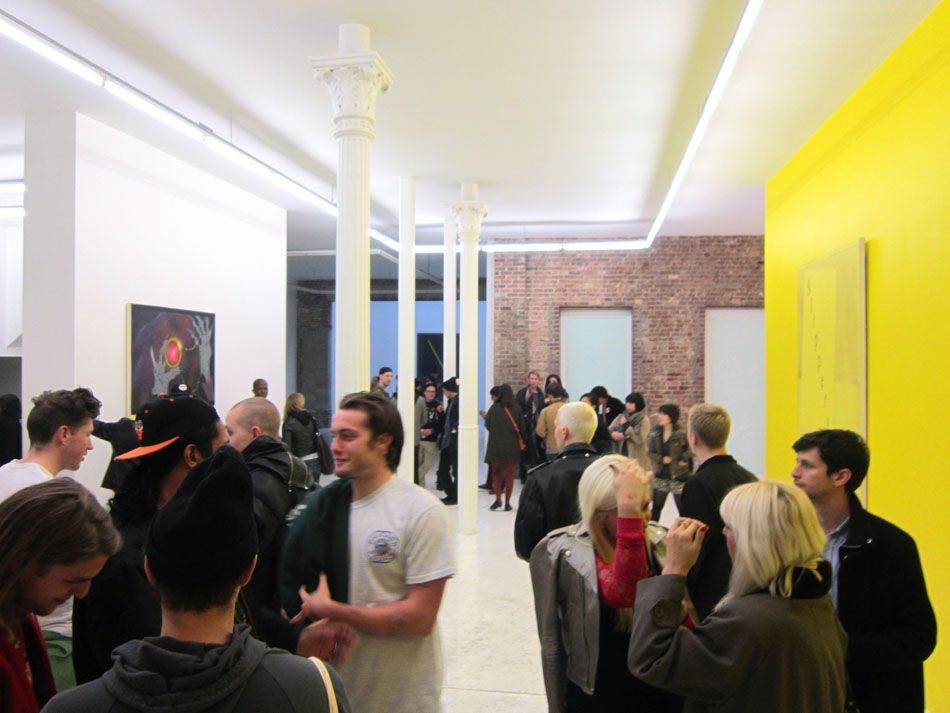 i didn't take any photos during packed opening, then took a few when we shooed everyone out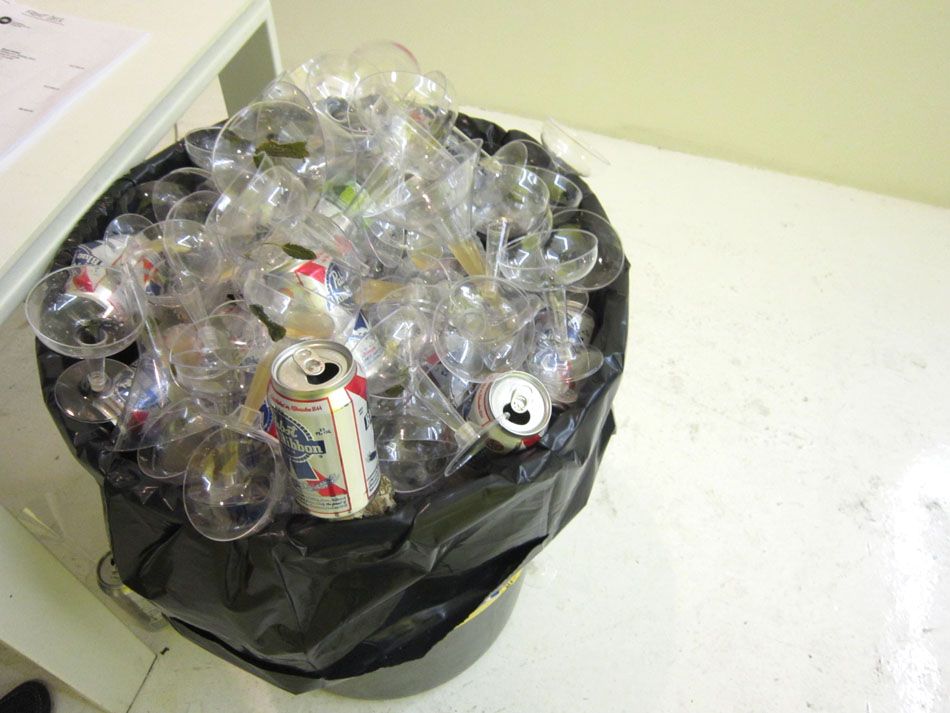 i love flicking the lights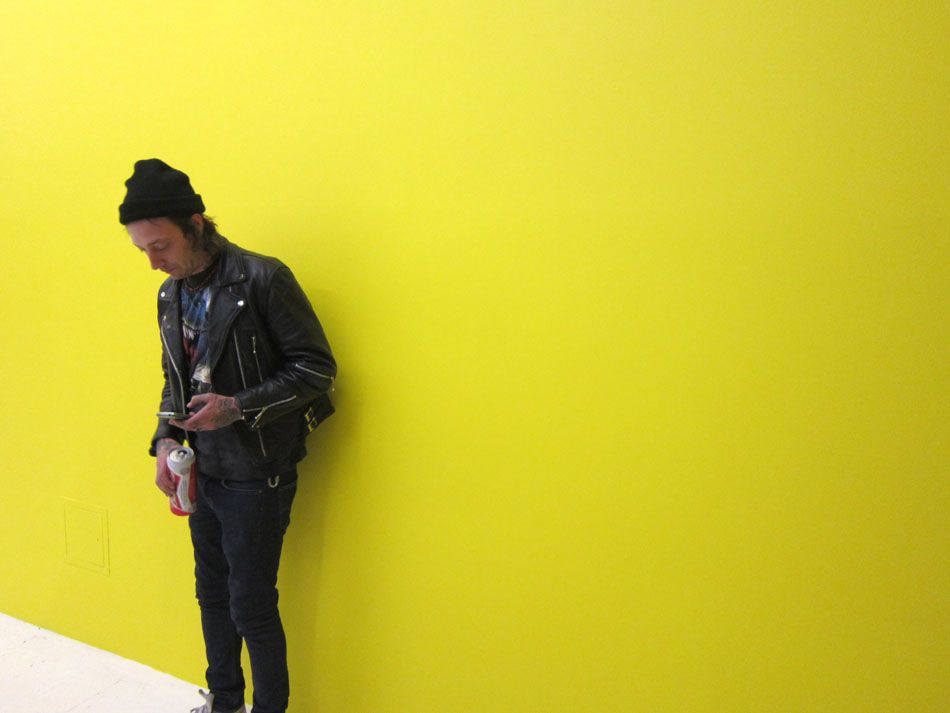 shoo, you!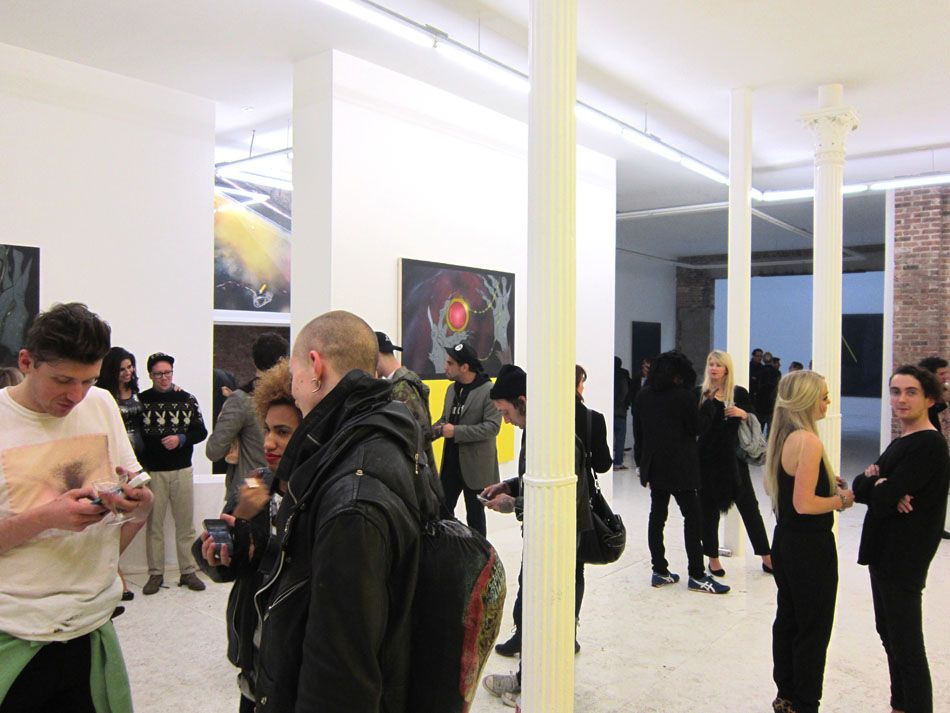 look at Matthew's SLUTEVER shirt

look at Sayre in Playboy sweater with tequila lady!
"We call my father-in-law the exorcist. Every time he visits he rids the house of spirits."

had such great Pho and then sloshed our way to Le Baron
An alcoholic is someone you don't like who drinks as much as you do.
– Dylan Thomas

ohhhhh
A man who goes into the pub optimistically often comes out misty optically.
do you like my dumb drinking jokes?
only funny perhaps to the severely hangovered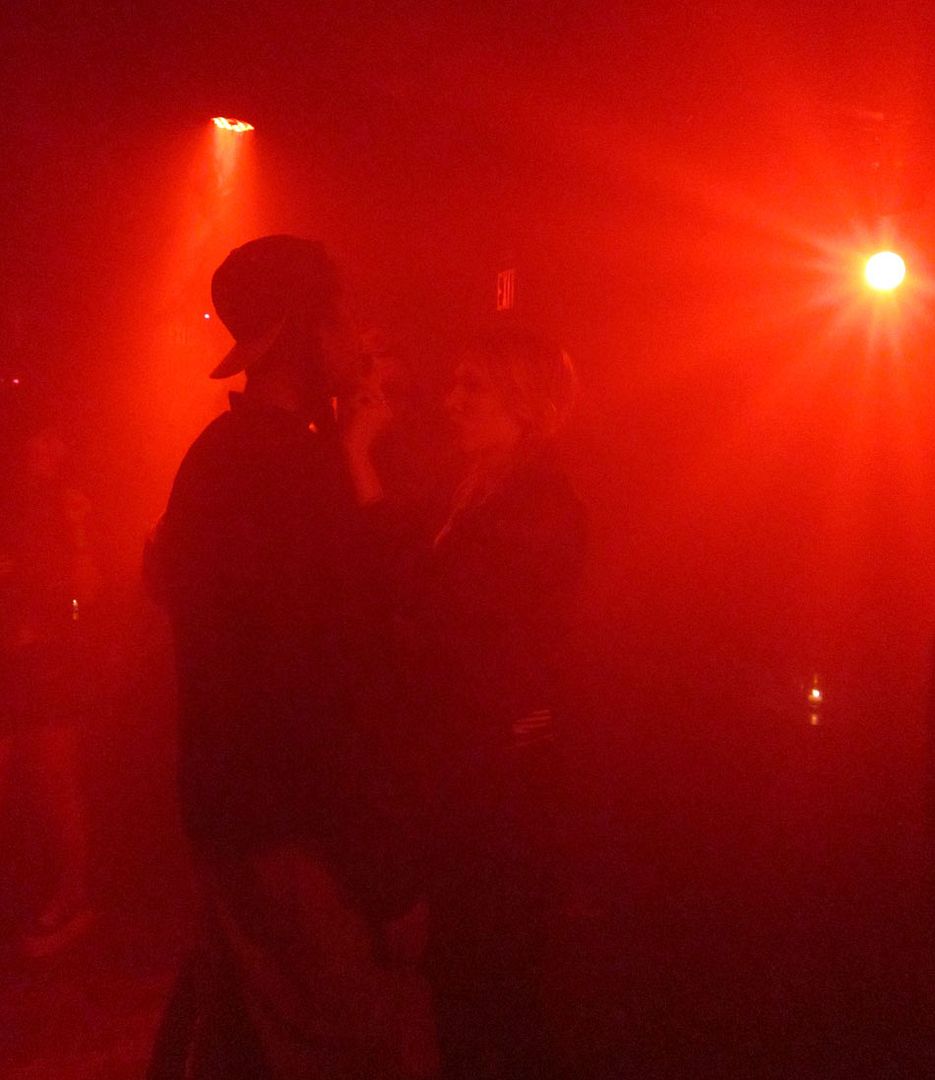 I never drink unless I'm alone or with somebody.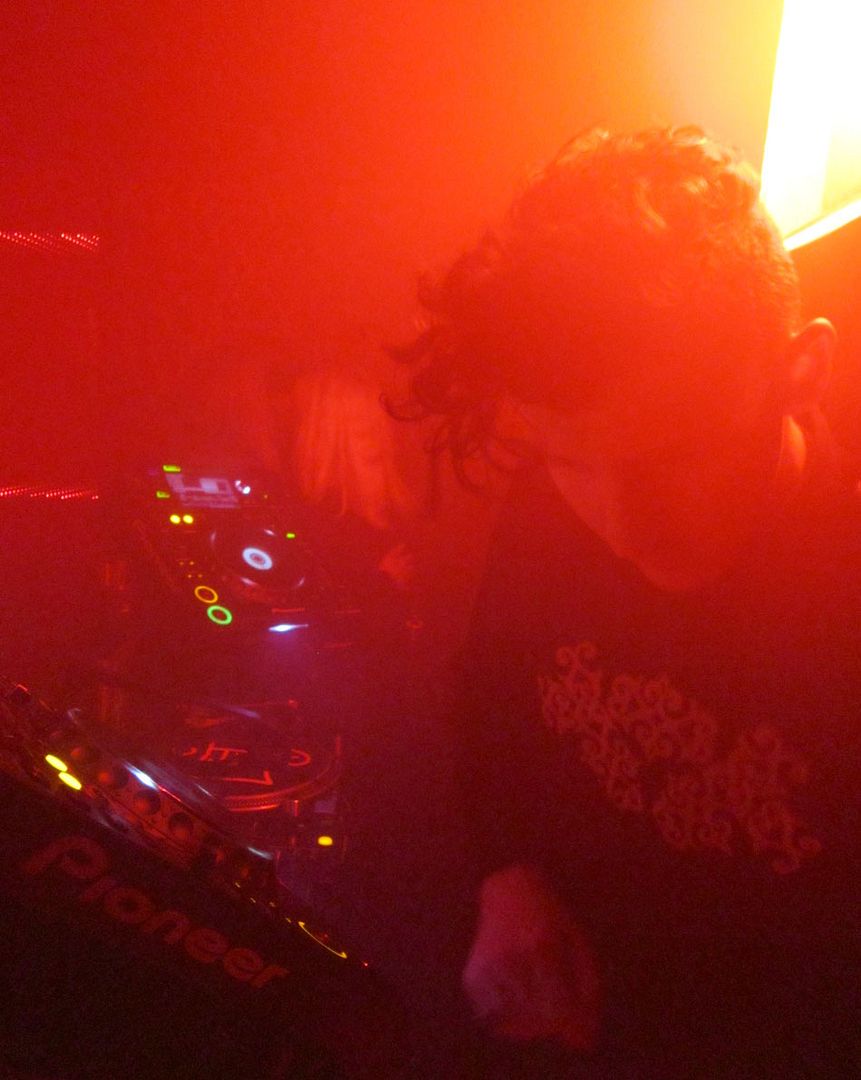 slosh slosh slosh $1 tequila shots all night
'He's so full of alcohol, if you put a lighted wick in his mouth he'd burn for three days.' Groucho Marx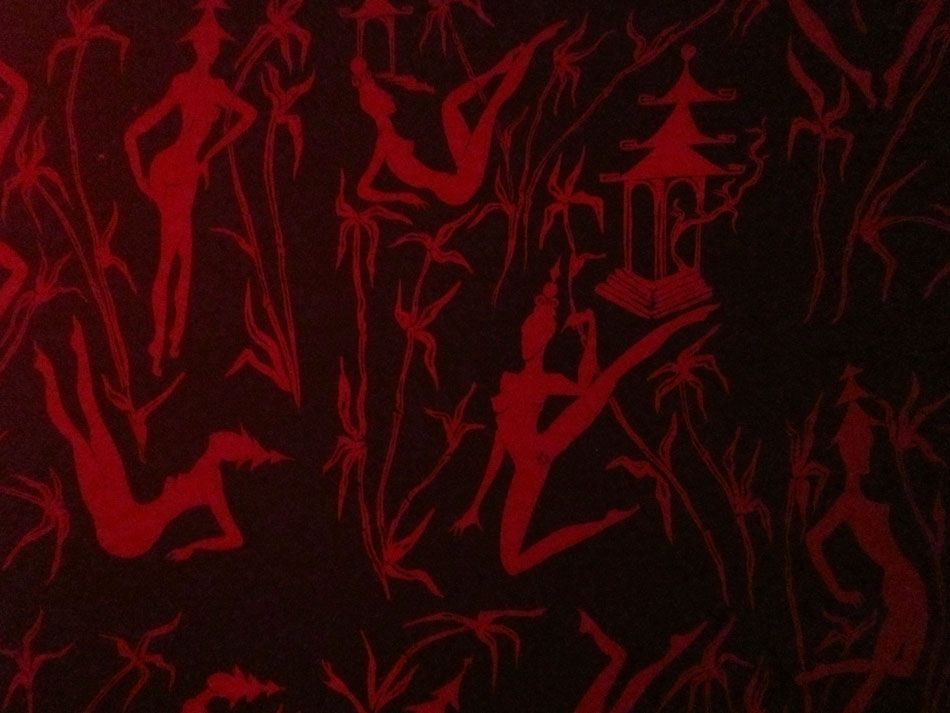 i barfed tequila today
A drunk goes up to a parking meter, puts in a quarter, and watches as the dial goes to 60. 'I can't believe it,' he says. 'I just lost 100 pounds!'

tequila took my favourite glasses
and am hoping it will give them back
'I drink to steady my nerves. Last night I got so steady I couldn't move.'

tequila doesnt need glasses, tequila is not a dork
sayre and catherine taft from whitney doing dork talk today!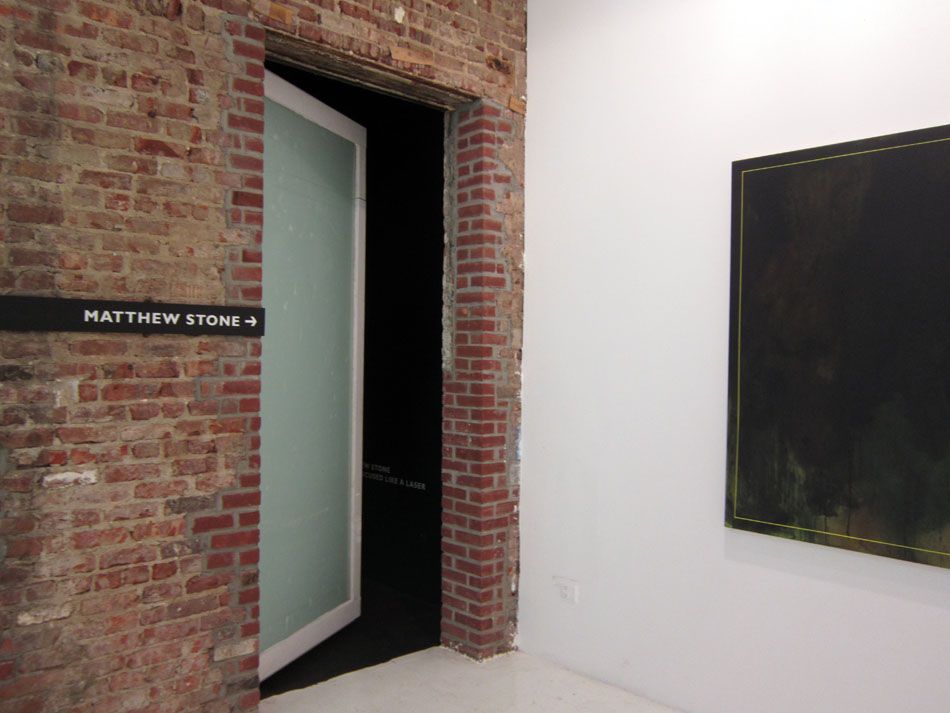 we are going to make a zine with writing by the artist and source images and some of the talk and it will be great because the works have lots of interesting ideas in them that are worth a clear long look

look what is going on in here!

it all worked out! its like magic!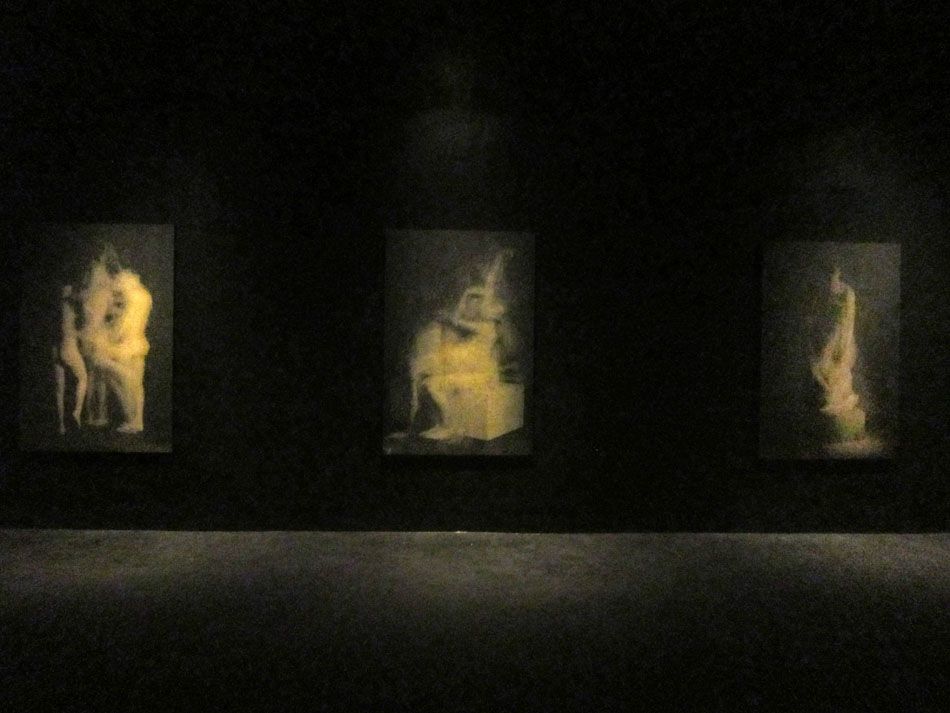 '

i would say that one on the left is one of the most powerful images of ecstasy i have ever seen in art
and is about how great i feel about our two new shows!!!