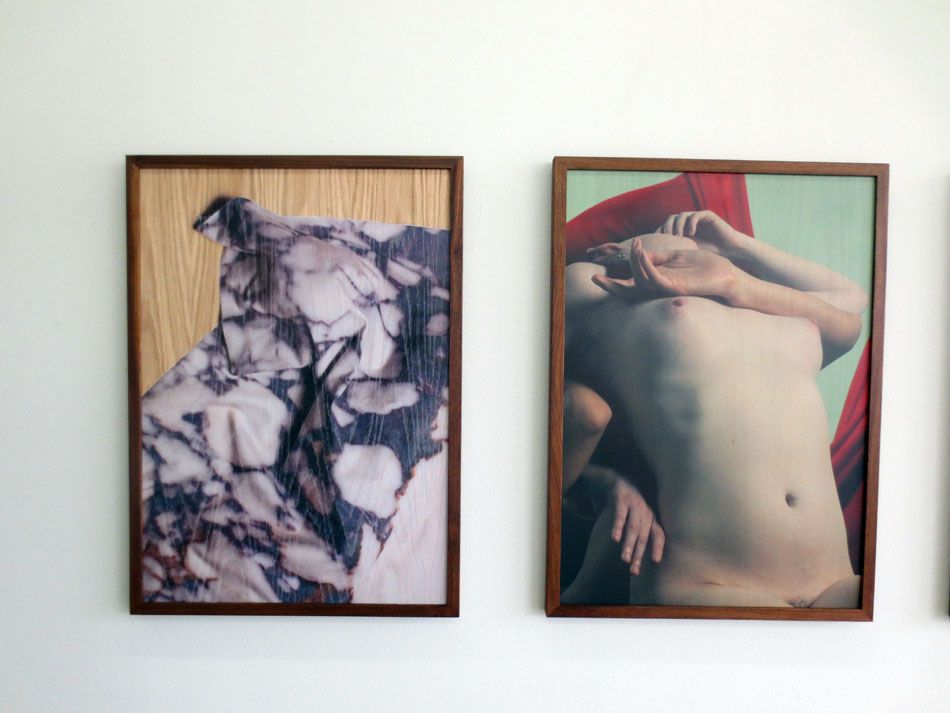 i had the funnest last day there with Jesper talking about art and the pressures of running a gallery

more specifically perhaps the cognitive dissonance caused by being a renegade type young person forced to grow up and smile at people at art fairs

these new photos by Matthew are amazing we have to show these at teh Hole this winter and have a naked lazer dance party

i will learn to spell lazer by then too

oh wait maybe i already did?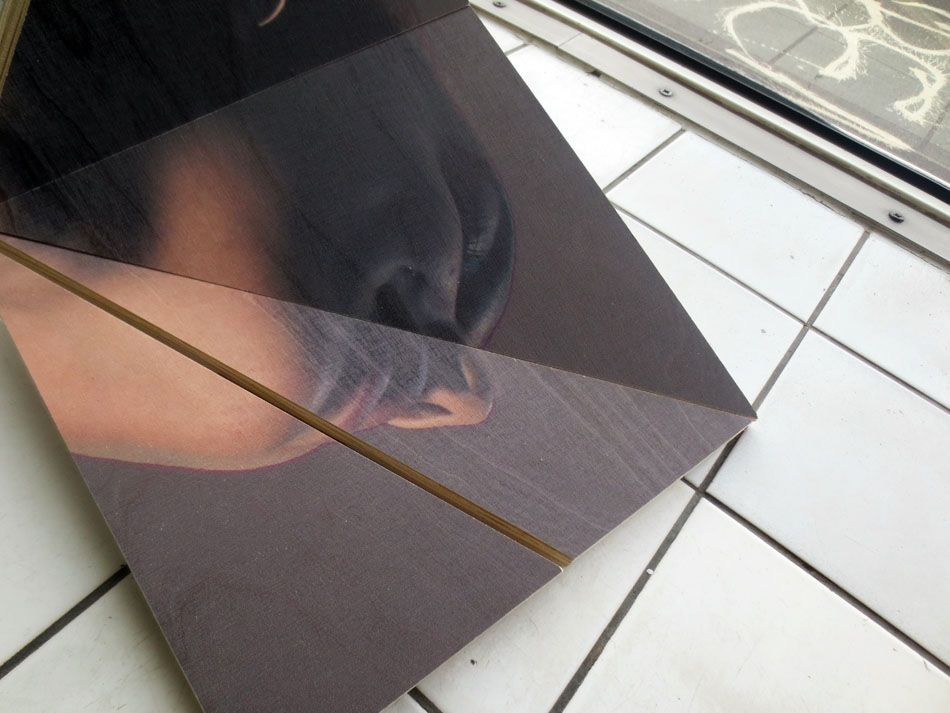 first we have to look closer at matthew stone show then we can move on from there

new printing and framing techniques

i love the small personalized nowness moments in the renaissanceyness
i love that i bumped into this guy on the street later in london too!

OMG amazing

Jesper pointing out that you can see the phone number written on dude's hand amazing

three graces

anyone else spot any art history nods?

this piece keeps sticking out to me as so genius
maybe its just the colors that are killing me
softly

rooting around in storage is really fun too

this is a print how craze is that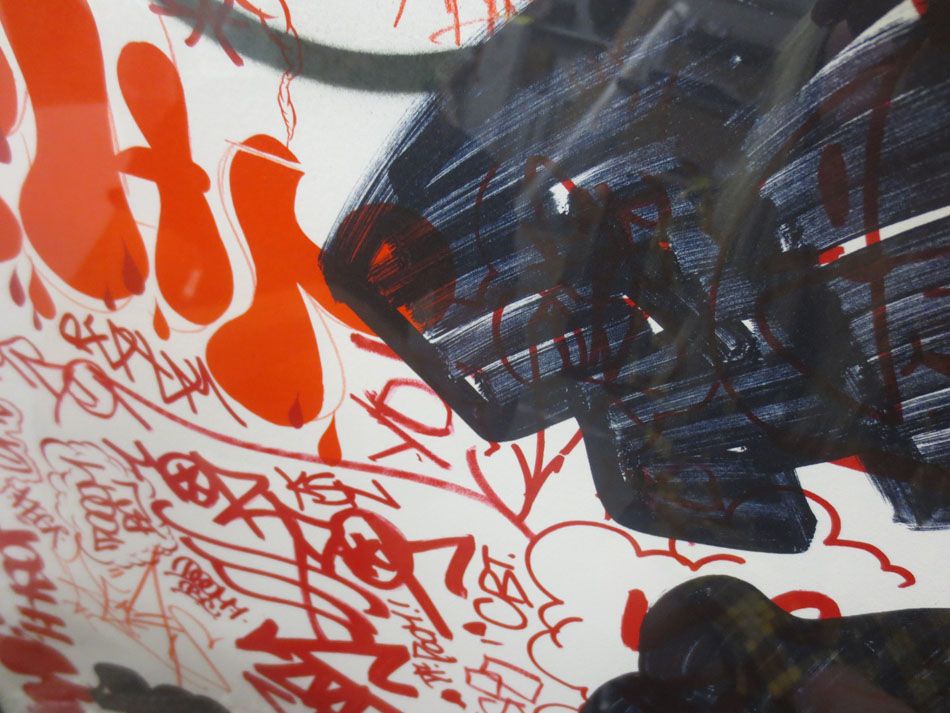 how did they print… sharpie and spray?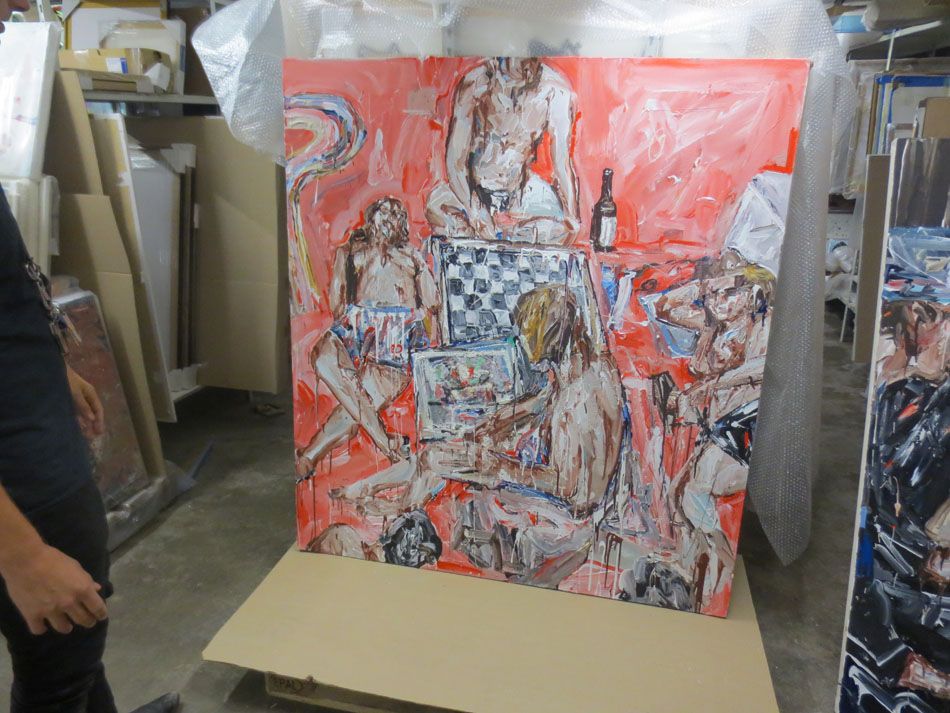 this guy's name i cant remember for hte life of me as it is so bland
john copeland?

i think that might be it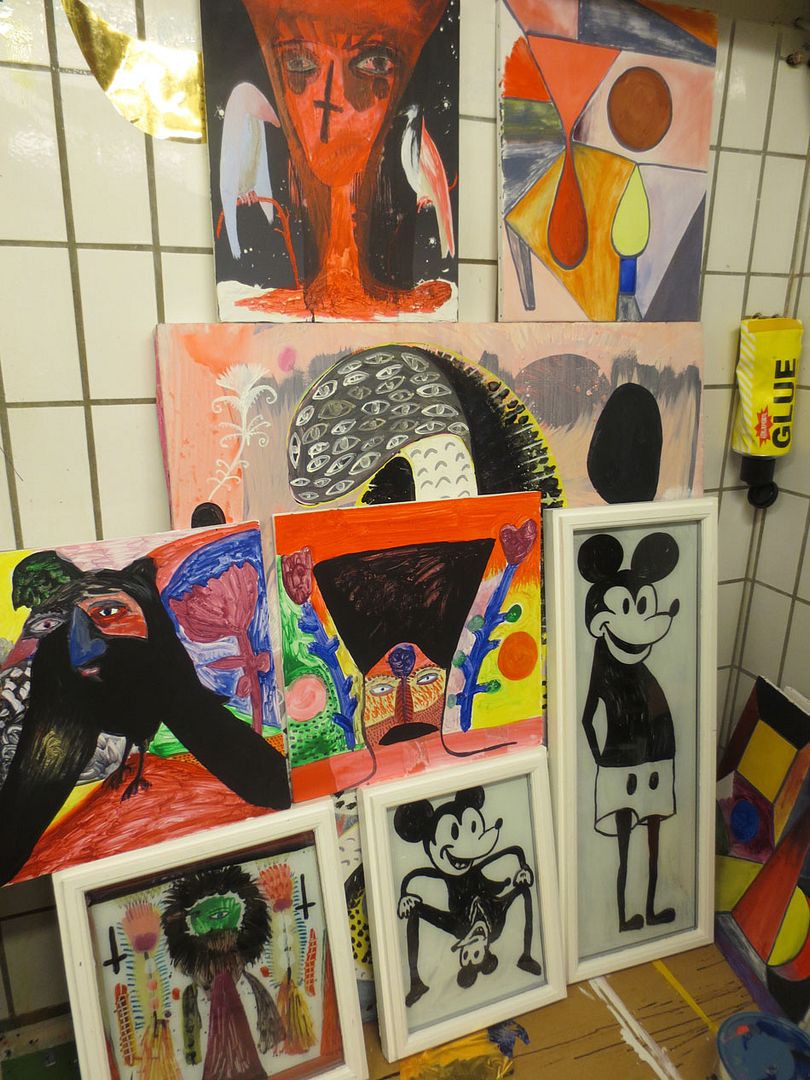 this lady is danish painter and i can cheat by looking through my text messages to see her name is ANIKA LORI

🙂

this kinda "everythign and the kitchen sinky" arT I have seen before lots, obv, but there is something nice about many of her pieces that is more special than the trend

parker ito! there is a danish guy that made abstract painting on reflective jogging material!

Jesper took me to hang out with this young and very ambitious collector friend of his and it was so nice

adjusting a matthew stone piece that was askew

dont worry we are art dealers and authorized to touch things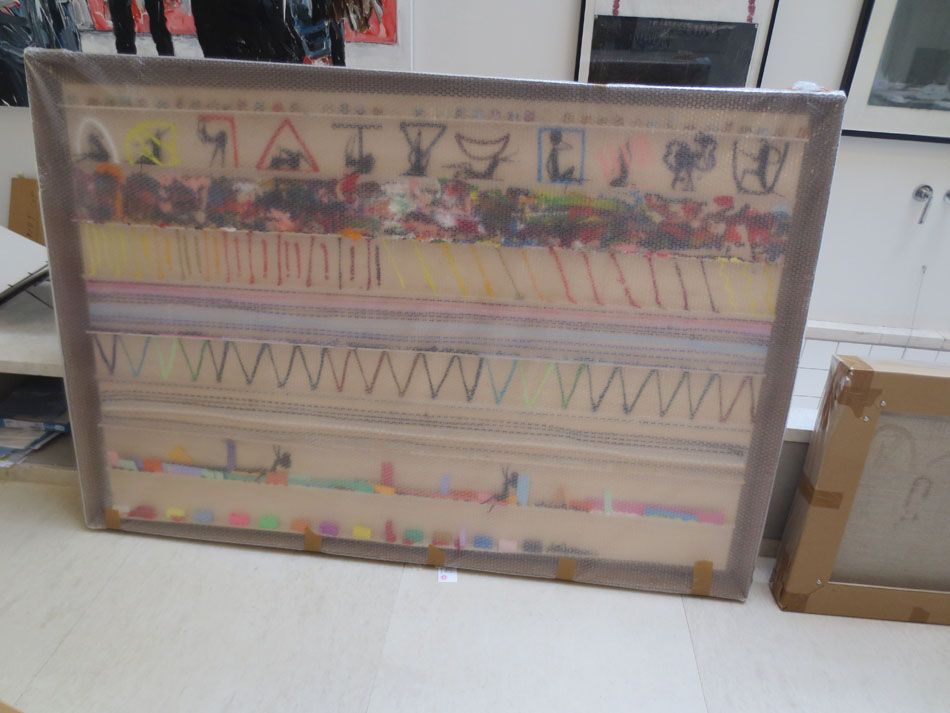 aw!
argh!
i didnt take pictures in his big house (this is just his art garage!)
but he had so major barry pieces inside i wanted to die
i wanted…to steal them in the night

lunch was this new Damien Hirst piece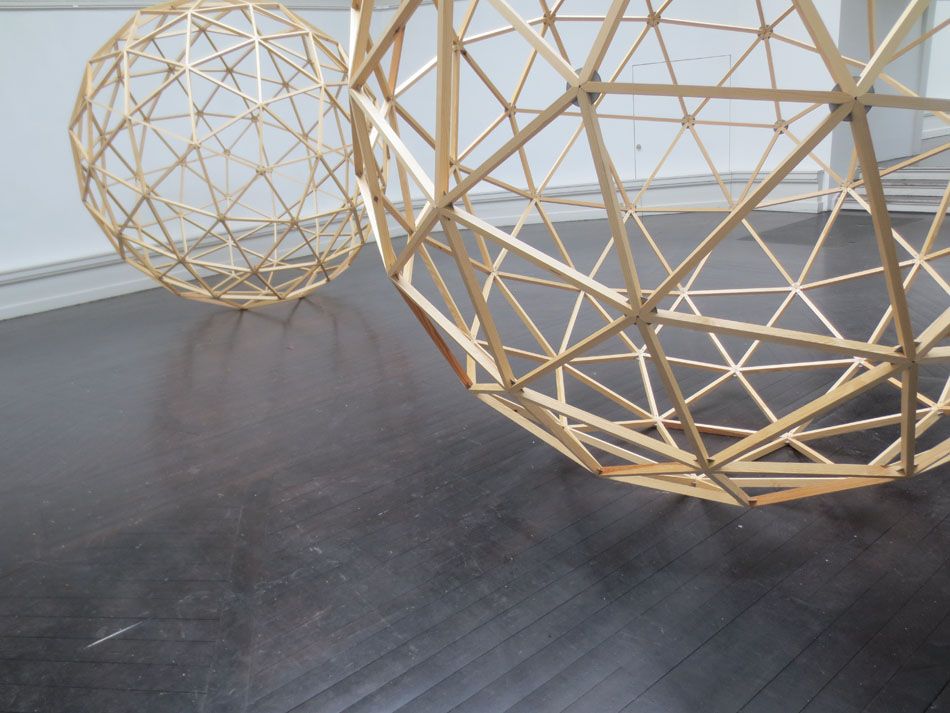 then we walked around all over
this was some show at the danish version of the vienna secession and was so trendy and lame, oh goodness, i know i SHOULD bother to explain why "most trendy art sucks" but it sullies my creative faculties to tromp around in their mud so i refuse

you can figure out why this stuff is stupid on your own im sure
but here is a photo to juxtapose the above with in case you need help:

now THATS some geodesic sphere art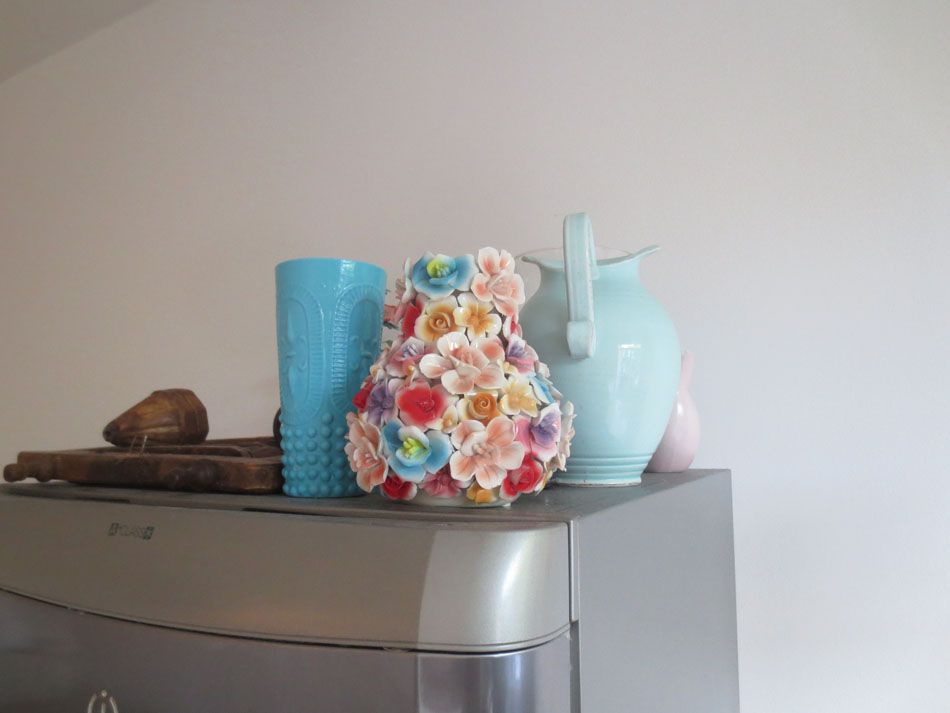 omg adorable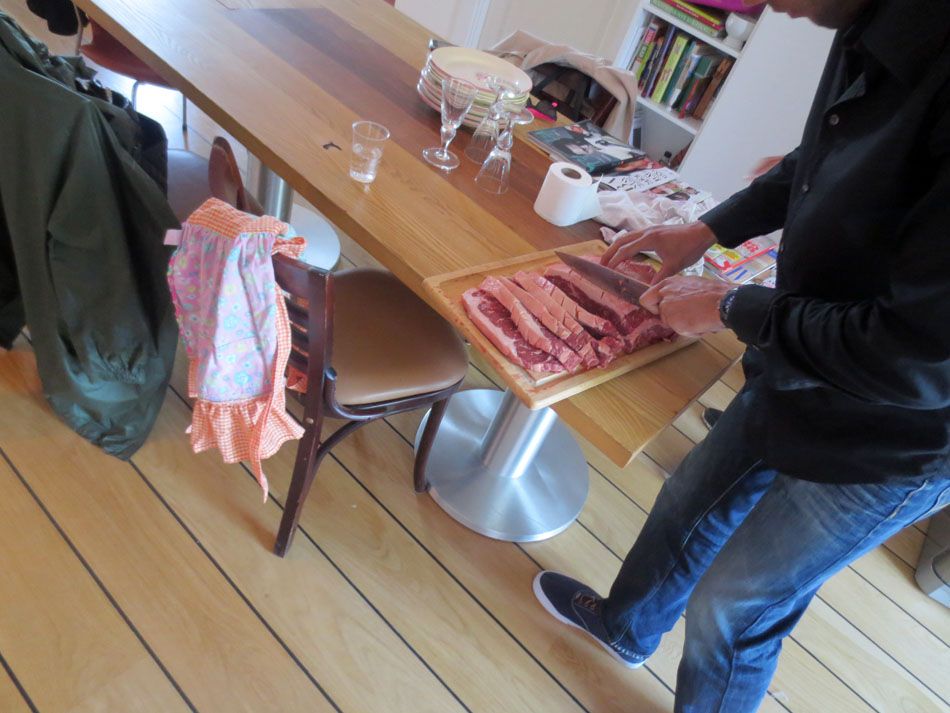 May took me to Christiania the free town part of Copenhagen that has secceeded from the EU and runs itself
you should read more about it HERE it is very interesting

everyone built their own houses there and stuff

we had BBQ with her friends who run ALIS
one thing they did was build an awesome skate park in christiania!

you are not supposed to take photos sooooo
youre welcome!

read more about ALIS here!

🙂

May on some rolling papers and JP stickin blog stickers!

i dont wanna go home i was just starting to get the hang of it

May and I went to airport and she flew home to NYC and i flew to London

jeez louise!
what if you are like kicking opiates and just buying a pack of cigarettes to try to distract you from the horrible withdrawl symptoms and then see this fun thing
RUDE

oh cute this is my cute room!