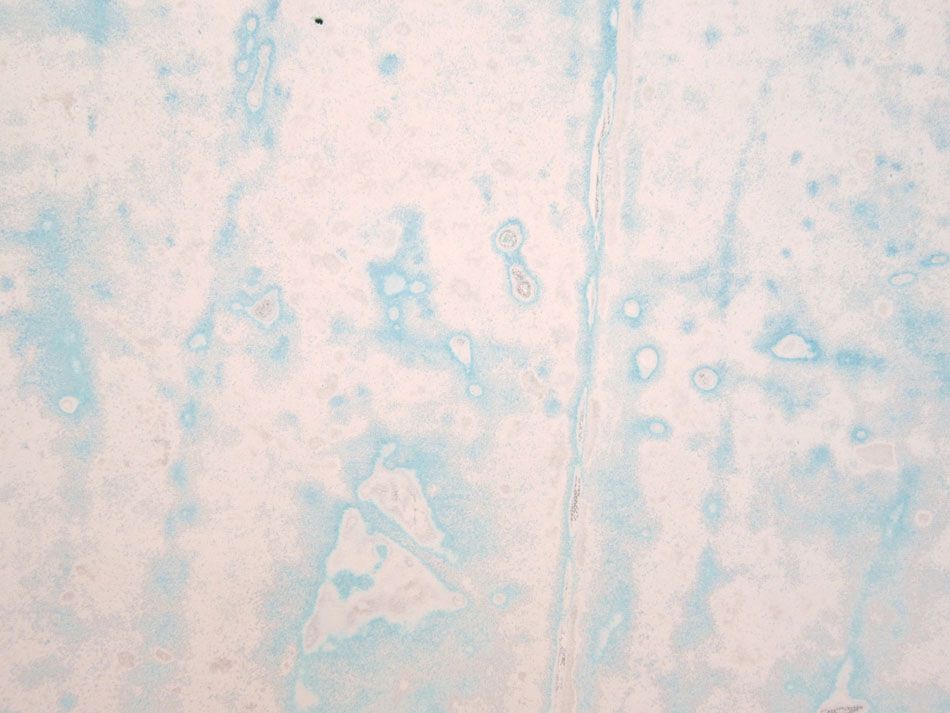 that song is in my head
suffer with me

look what a great blog photographer i am
this is dash's granny house where she had party for CFA guys who were really funny and nice and so charming and said such nice things about doing the show with dash that to this day i kick myself for not going to

someone trying to sing their checks with a tampon

arnaud trying on the awesome paint necklace Holton gave me as a present!

this appeared in our bathroom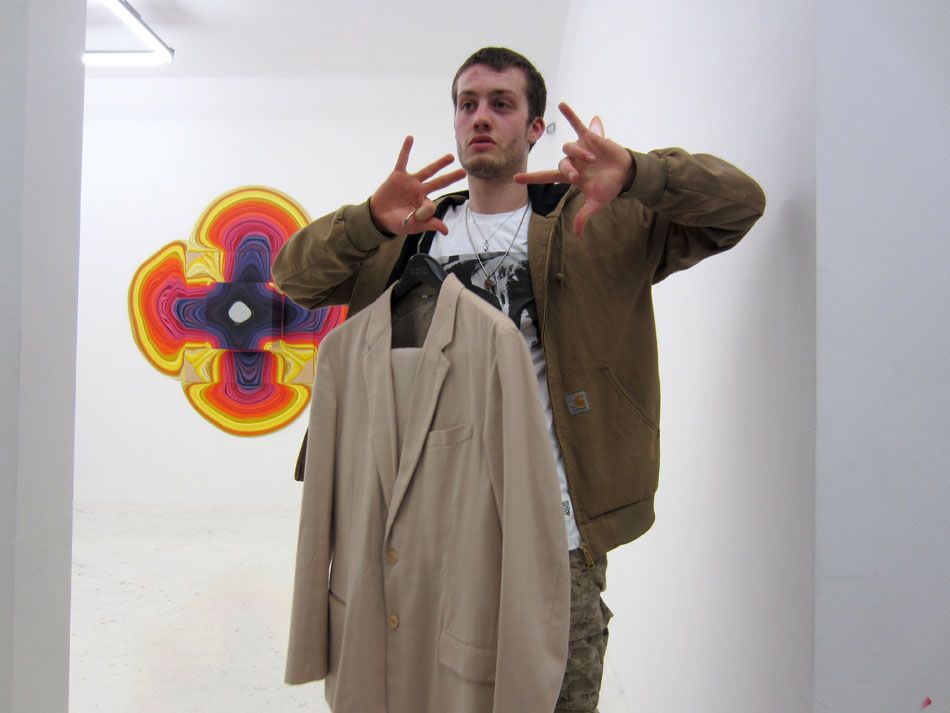 this guy appeared in nyc on secret music mission

left me this nice screensaver

awesome new ramen place on 5th near B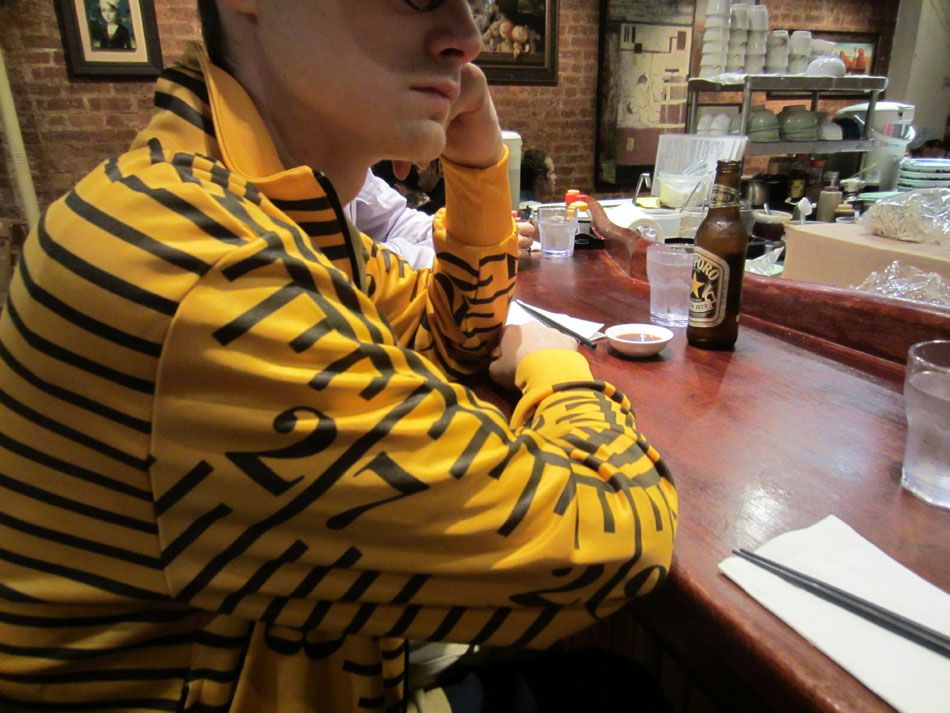 no comment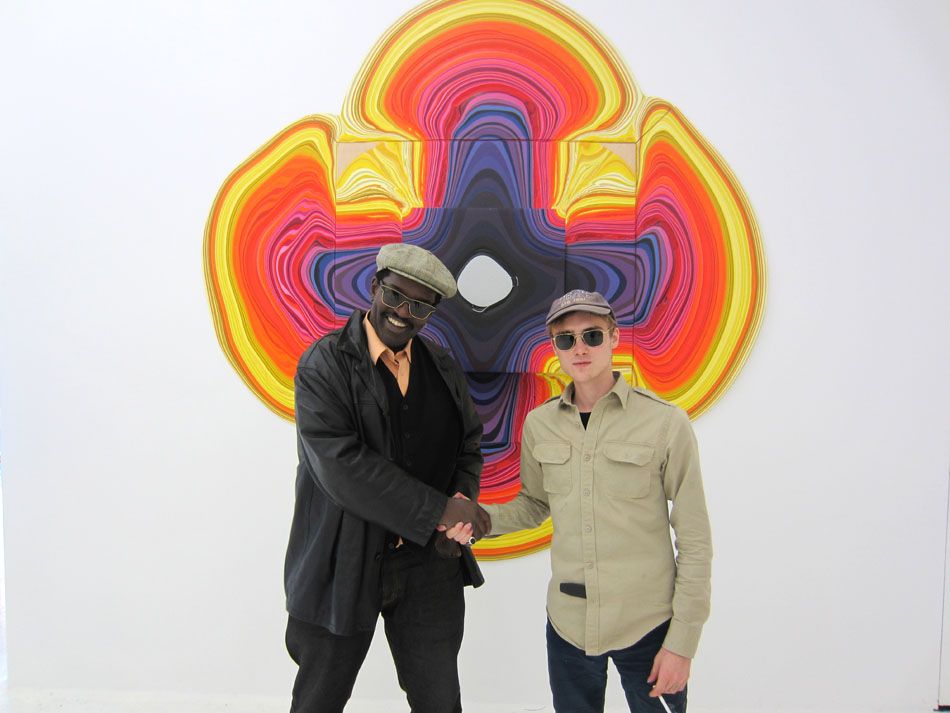 i like how nick's belt looks like a wee black boner for fab five

laura grant's amazing chef outfit arrived!

fantastic

some dipshits drove around projecting 99% on things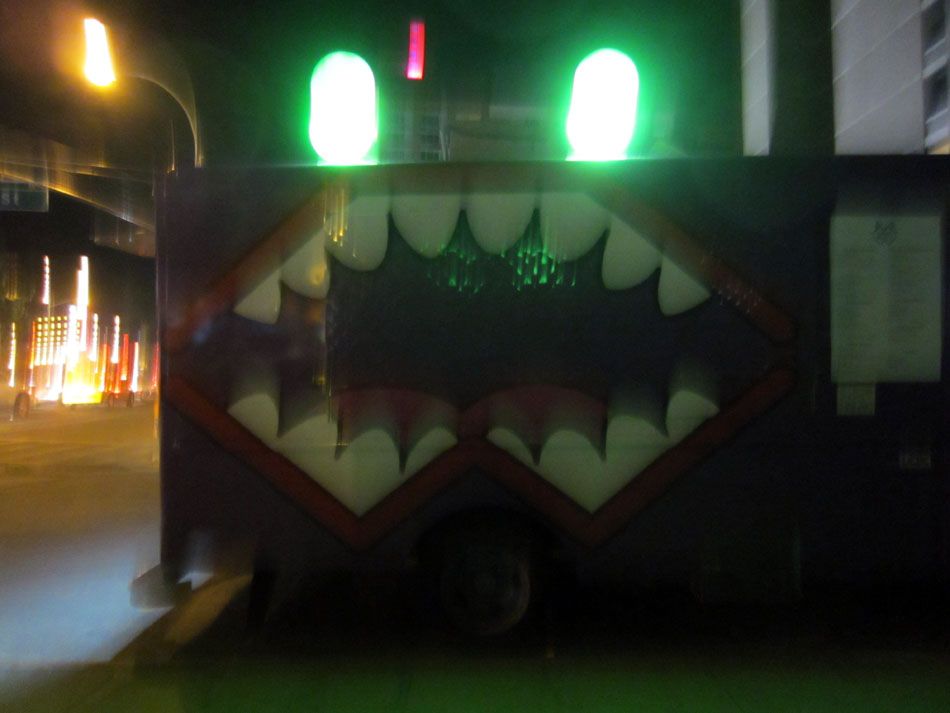 food truck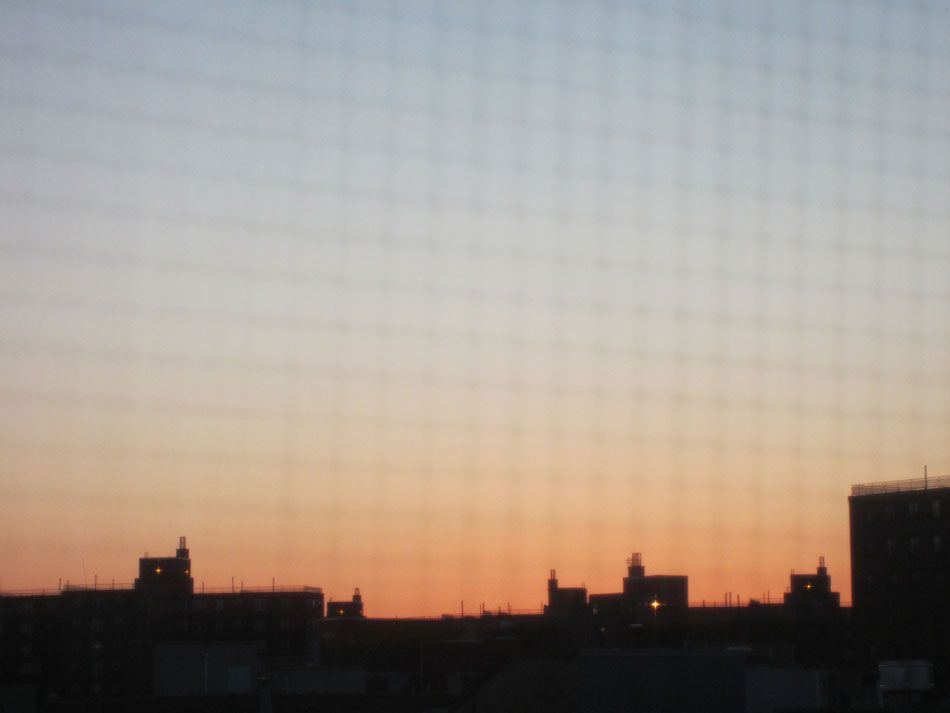 i dont sleep at night i sleep from 8am-2pm its really a problem

it makes me look like this

went to Holton's to look at new smaller pours yesterday

i dont wanna spoil them so collectors have first crack at them so here are a few details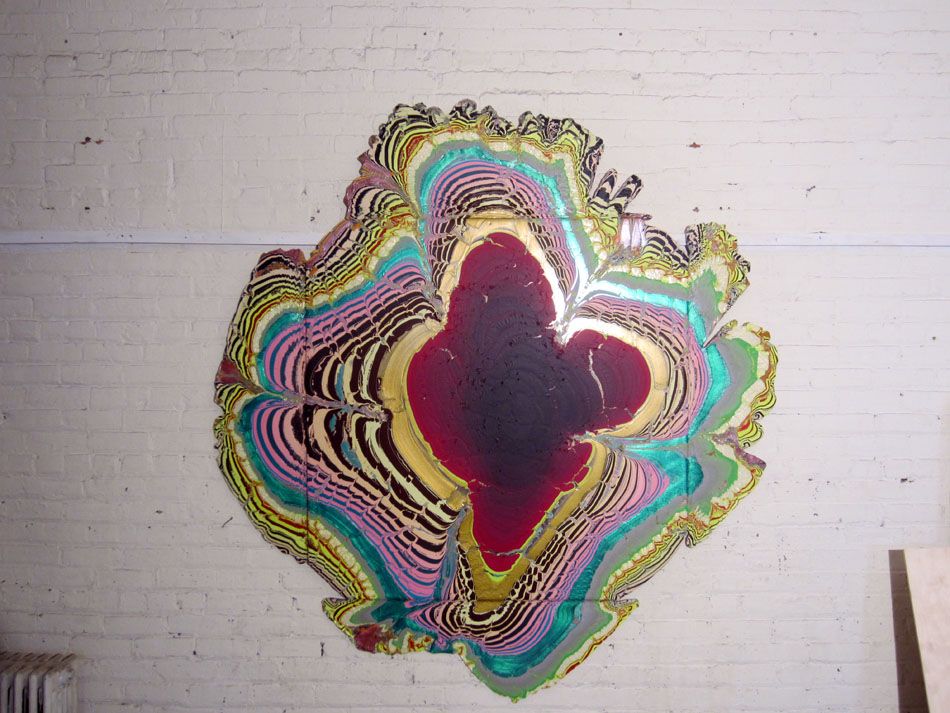 ok ok here is one full shot
beautiful isnt it?

he found this great new studio on block with gavin brown in creepy semi abandoned building

and then!

i went out to Red Hook to visit Dustin Yellin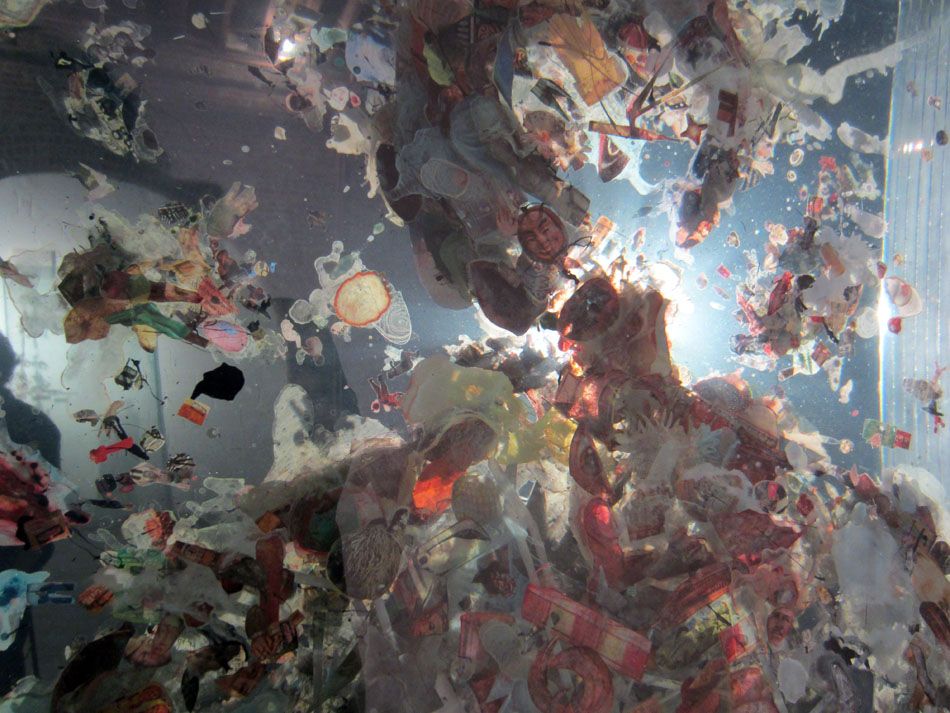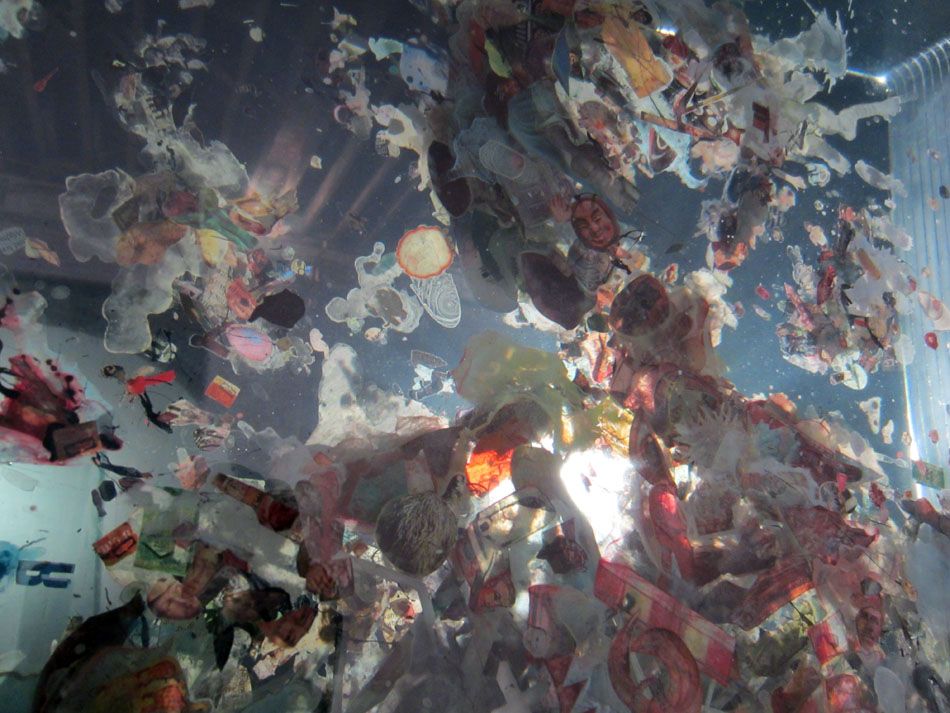 this is when the song "under da sea" got stuck in my head
so its been steel-drummin away in there since last night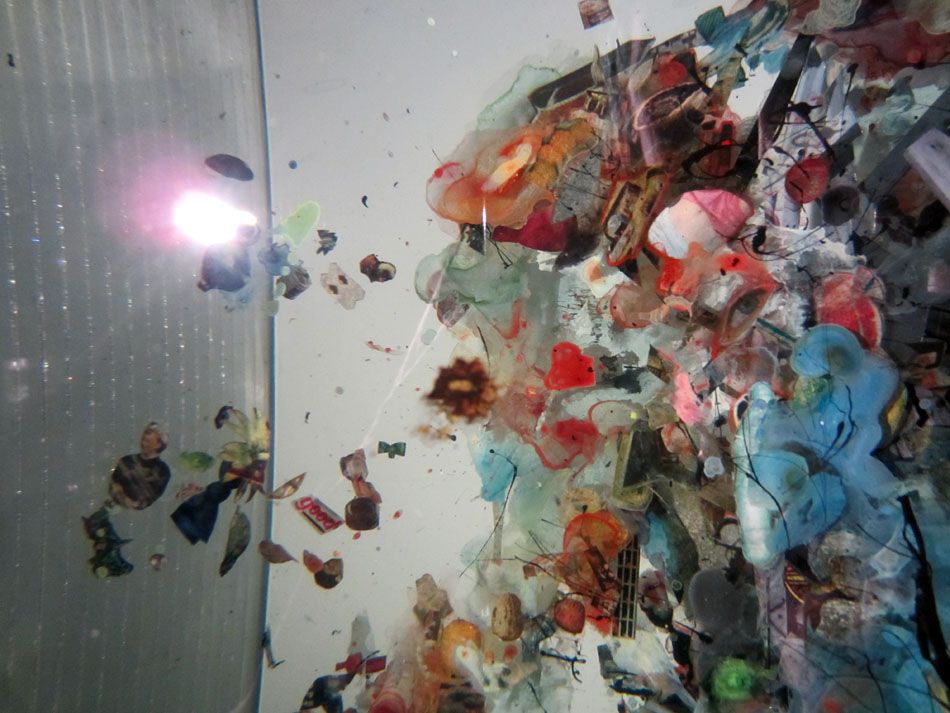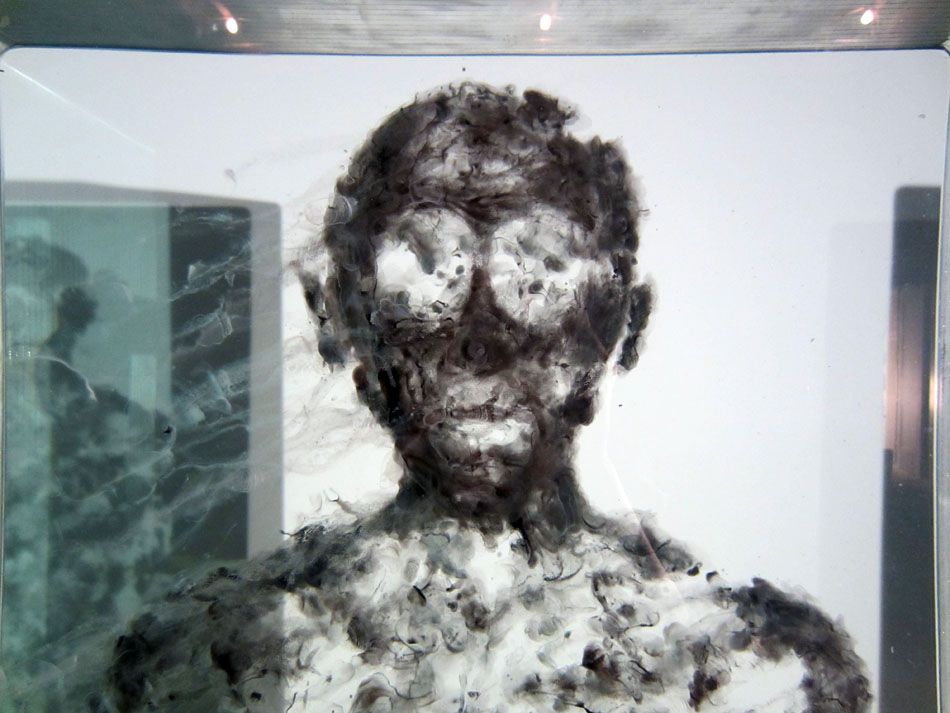 it took a lot of self restraint not to type out the more humorous lyrics from the songs under these photos

this behemoth!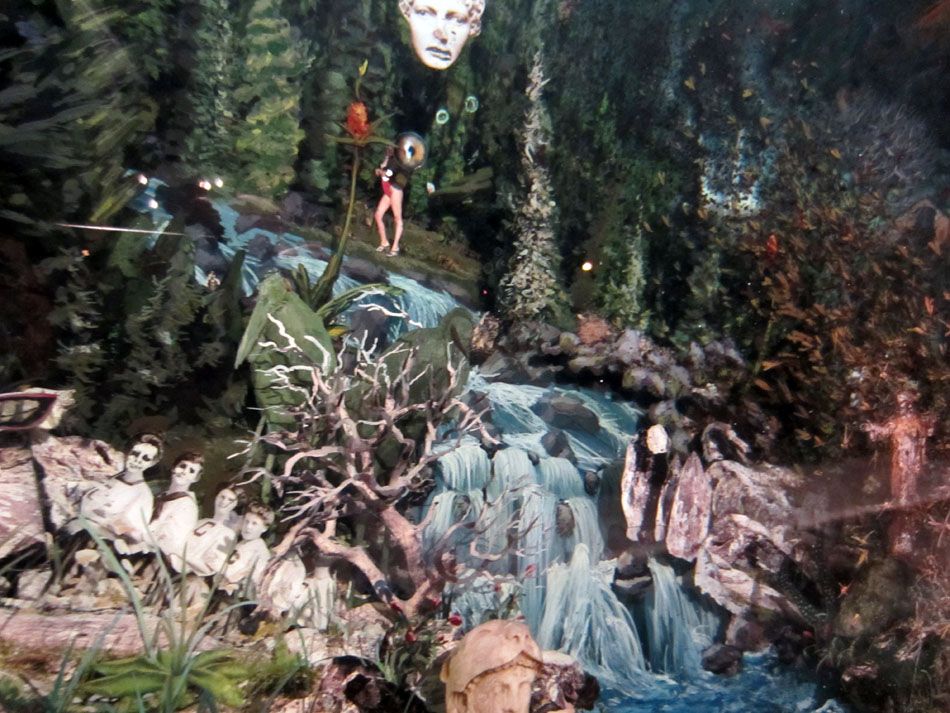 coming this fall to a Lever House near you!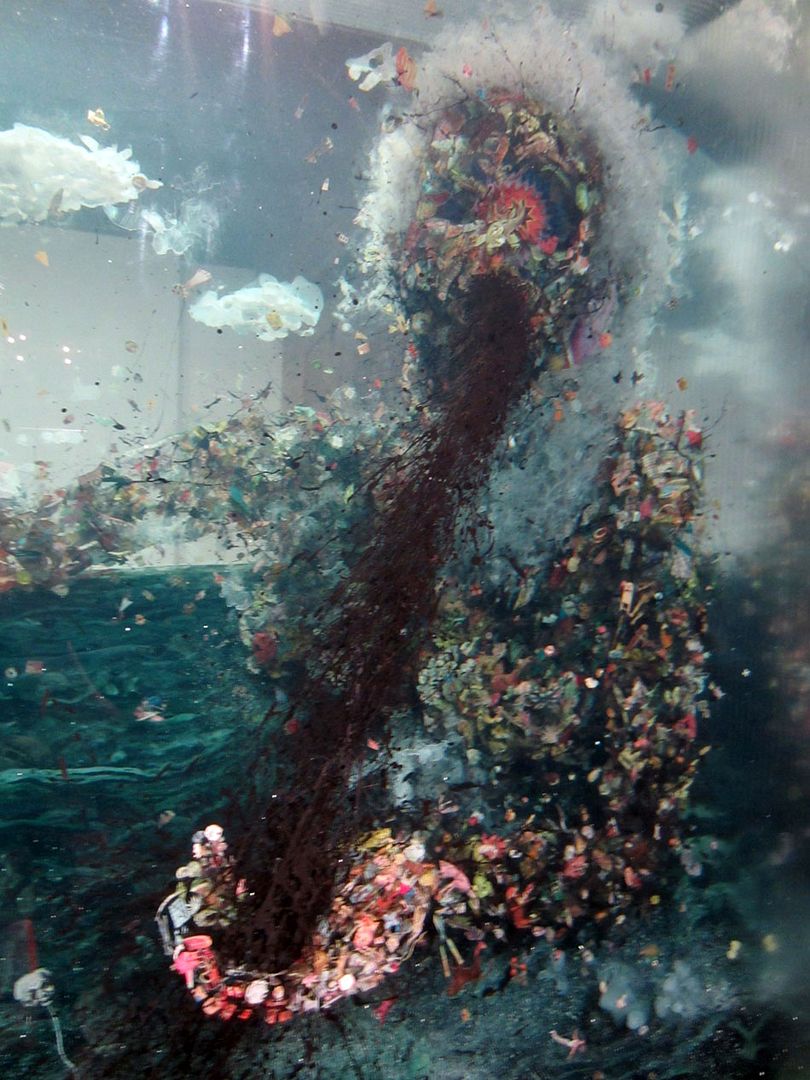 the back has its whole own other world happening too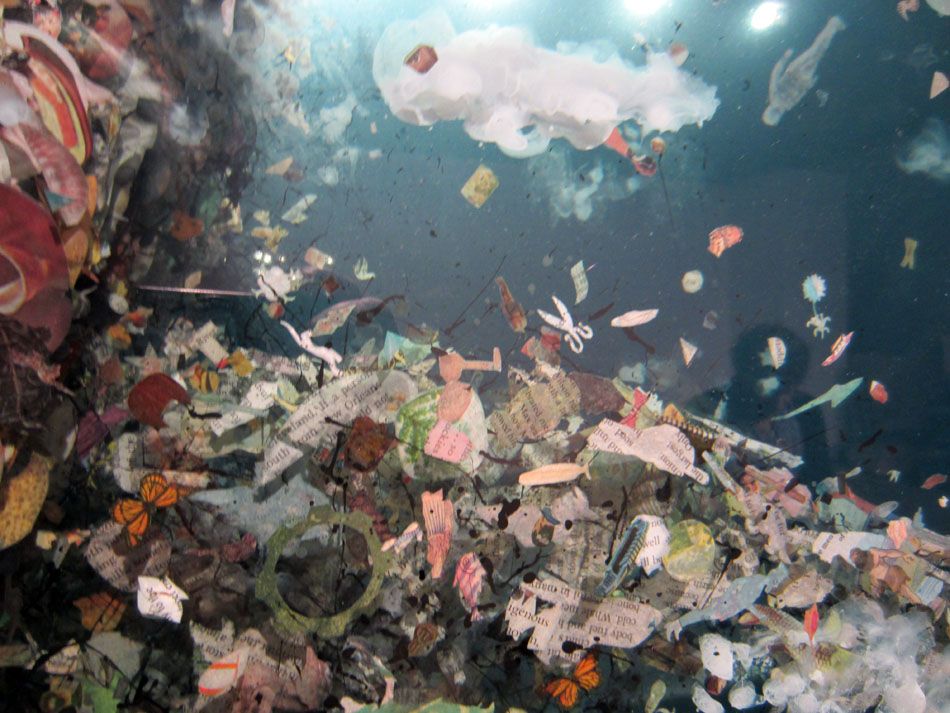 needless to say i was super impressed and even more so by the fact that Dustin wants to turn this big beautiful building into a Kunsthalle Red Hook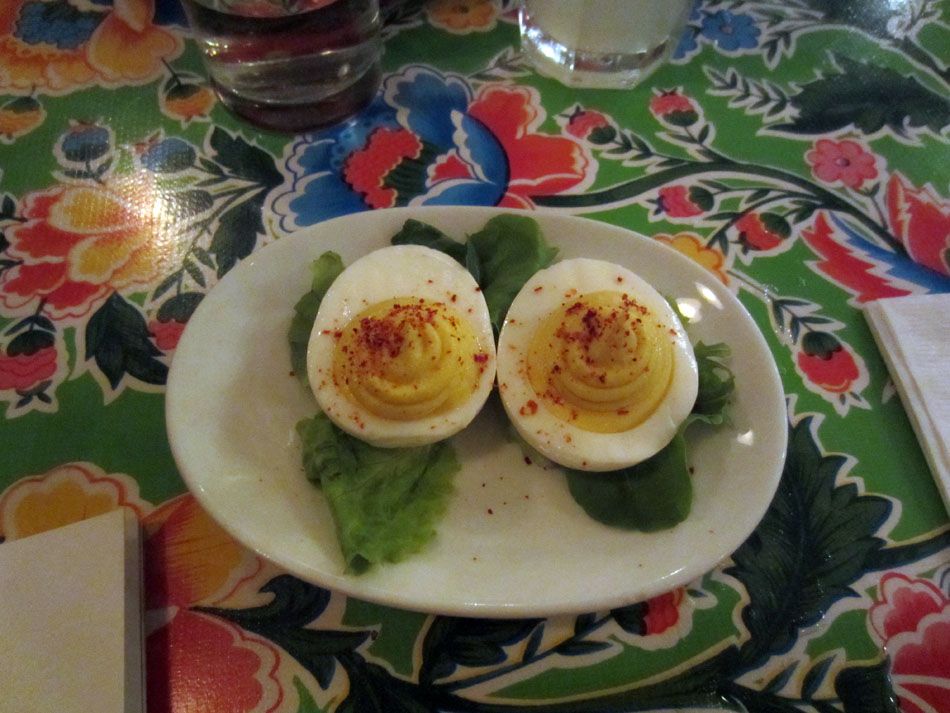 there is nothing i am drown to more than bounding ambition that goes for it and makes sure things work out at the last second to the benefit of the community
he and i signed our leases almost the same time, 11 months ago, or rather he BOUGHT the place when i signed my rent thingie, and it was a huge gamble for him and now its working out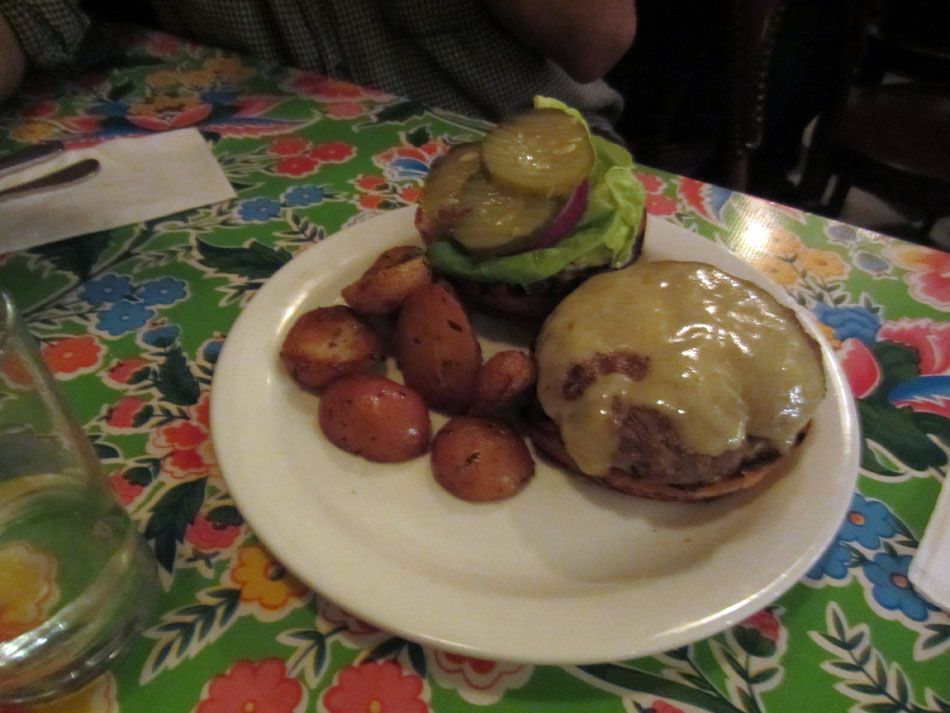 that makes me happy
i talked about all the artists that have screwed me over in different ways over burgers and the different ways that i forgive them
and their vaulting ambitions…

ugh red hook might be too cute already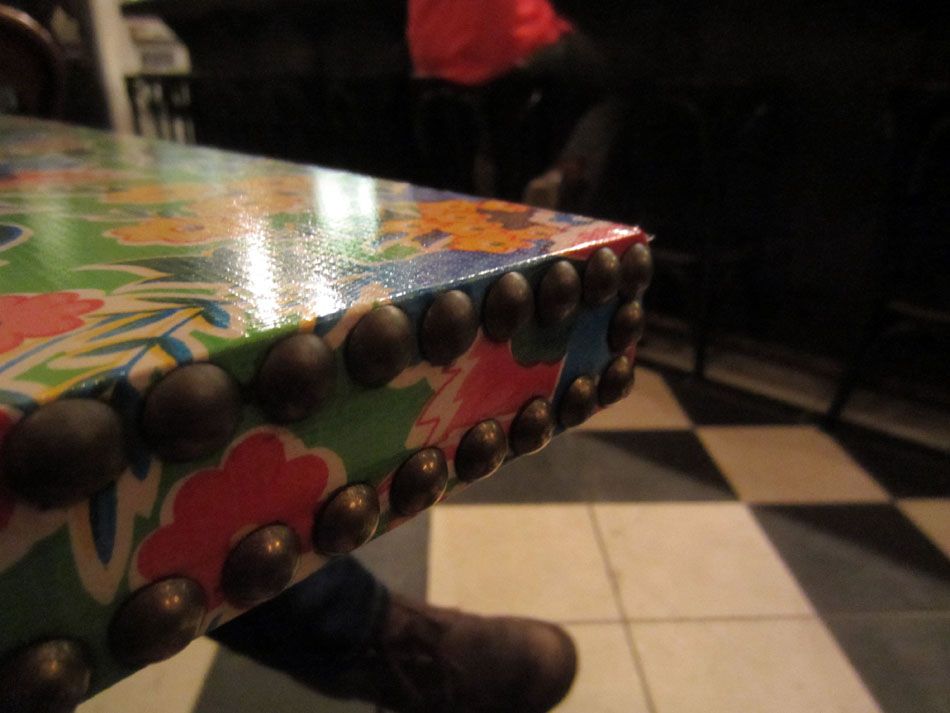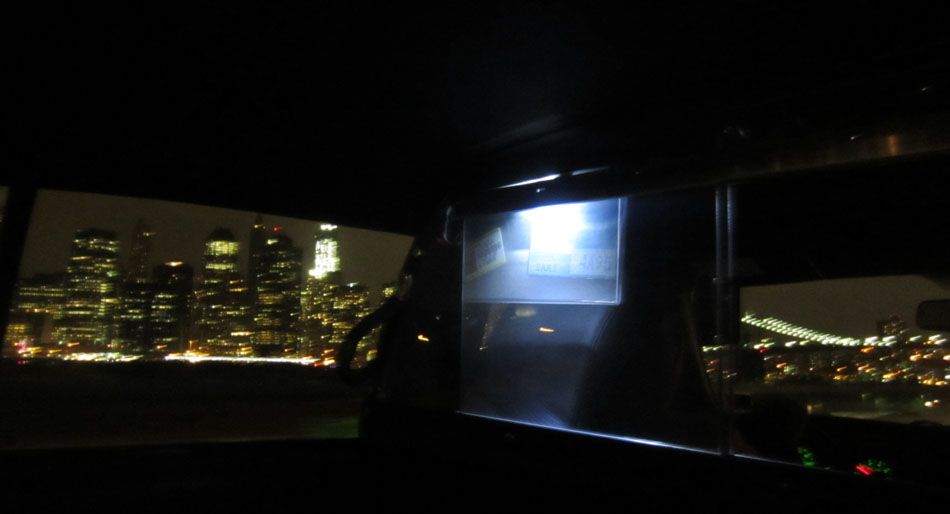 i'll never get a satisfying picture of my favourite view of NYC, on the BQE just south of the brooklyn bridge when downtown looks like the Death Star
i bet Dustin could make a compelling inter-paned rendering…