happy holidays everyone!
i may not post blog for a bit so enjoy this big old pile slowly

Kembra and EV Day signing their sold Giverny print

Lola and her friend installing

stretching kadar's new piece

sam moyer and her huge panels

look at this appealing expanse of whiteness!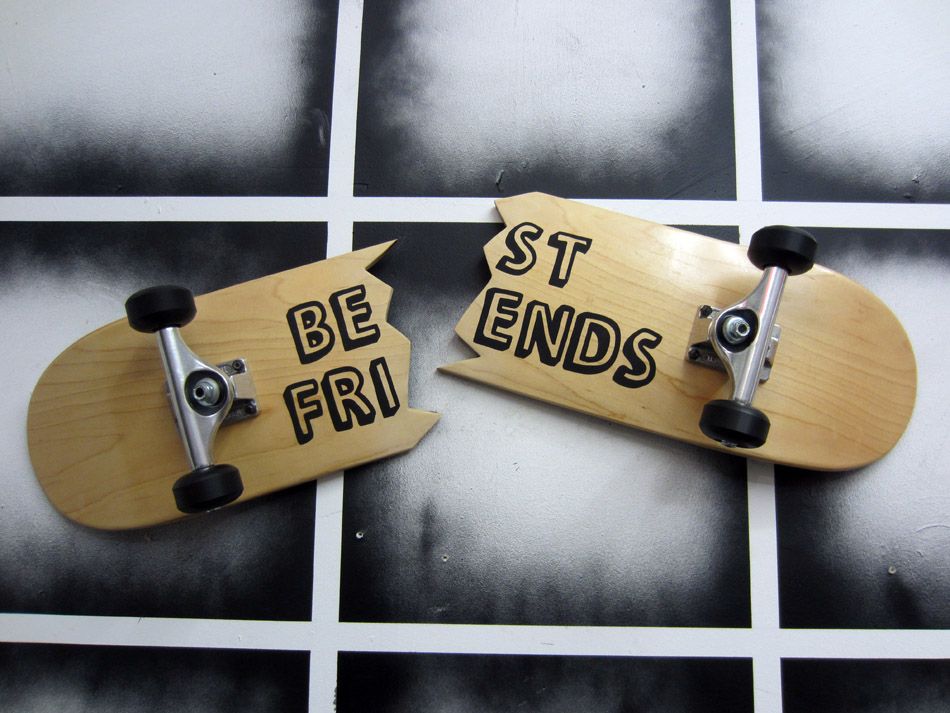 we have GREY AREA pop up shop in our shop for the holidays check out all this amazing stuff!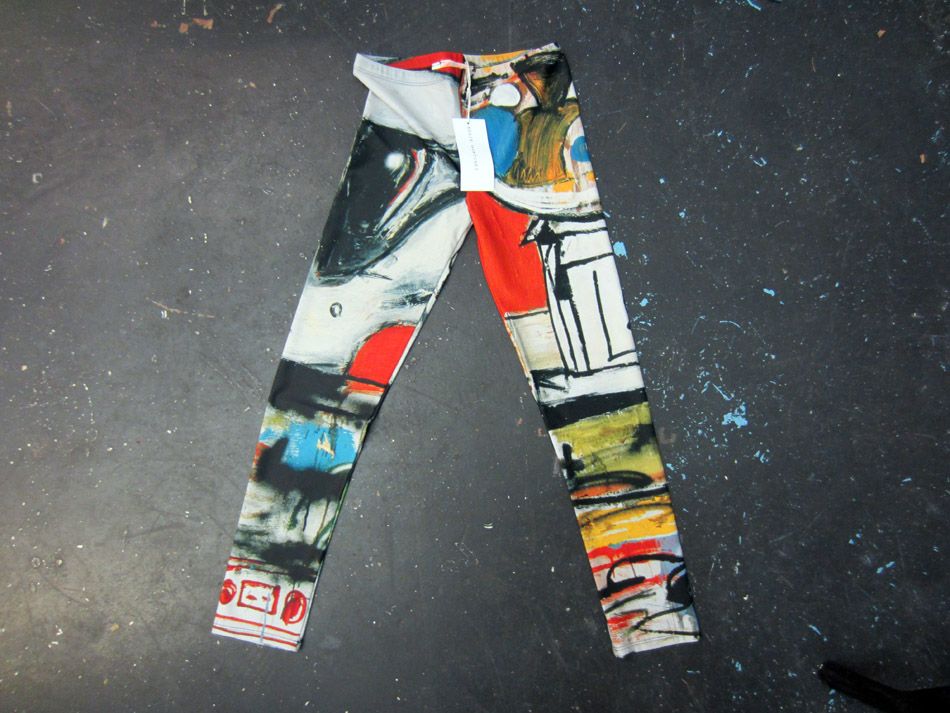 eddie martinez pants wow!

APF towelies

hey hey i didnt know about this!

damn my feat of tank tops!
one day
one day

check it out!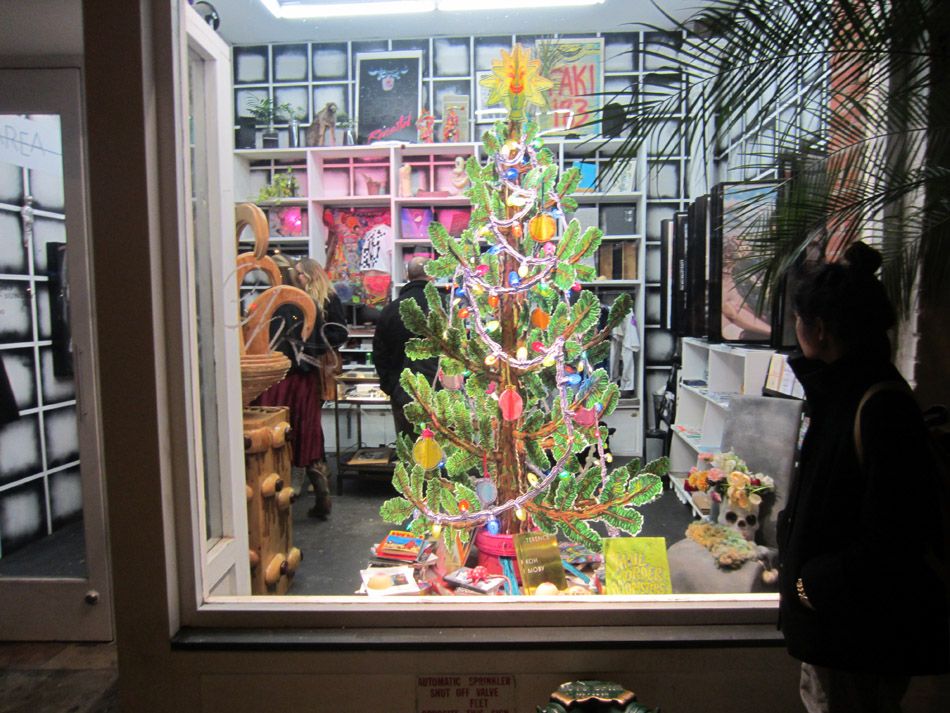 and taylor's amazing tree of course

lola
not afraid to get her hands dirty

🙂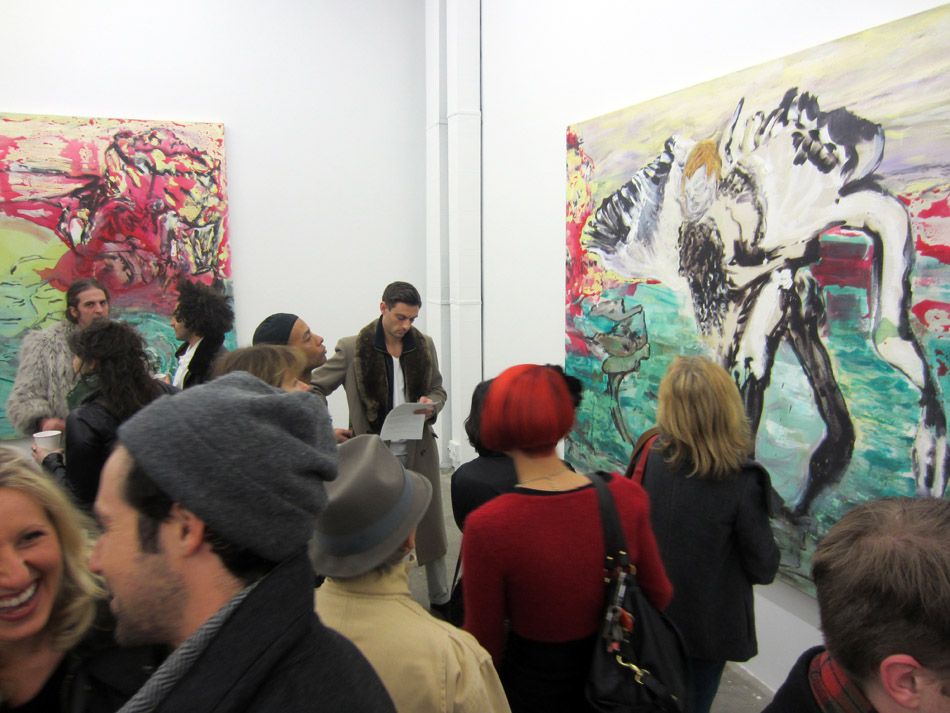 the opening(s)!

i only had a sec to snap a few crowd photos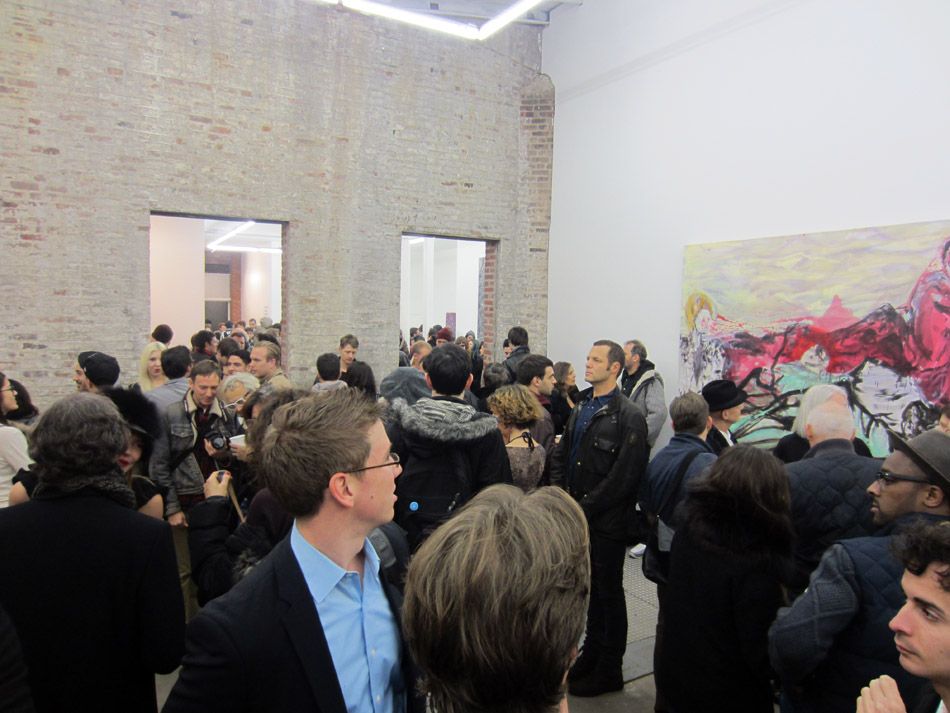 there are some pretty powerful people in this shot

jonas mekas!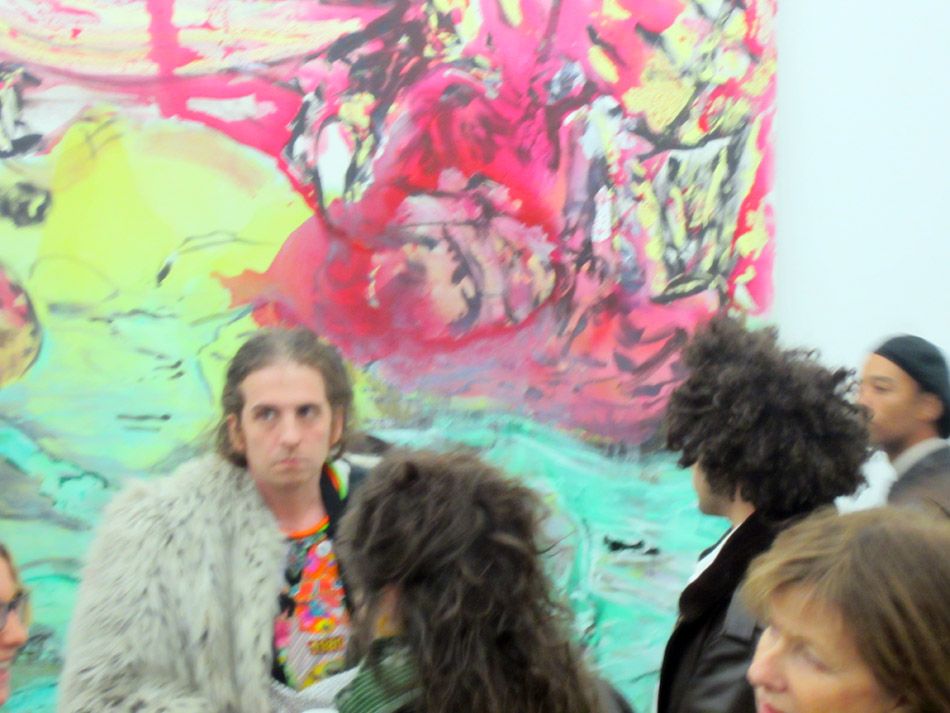 joe grillo!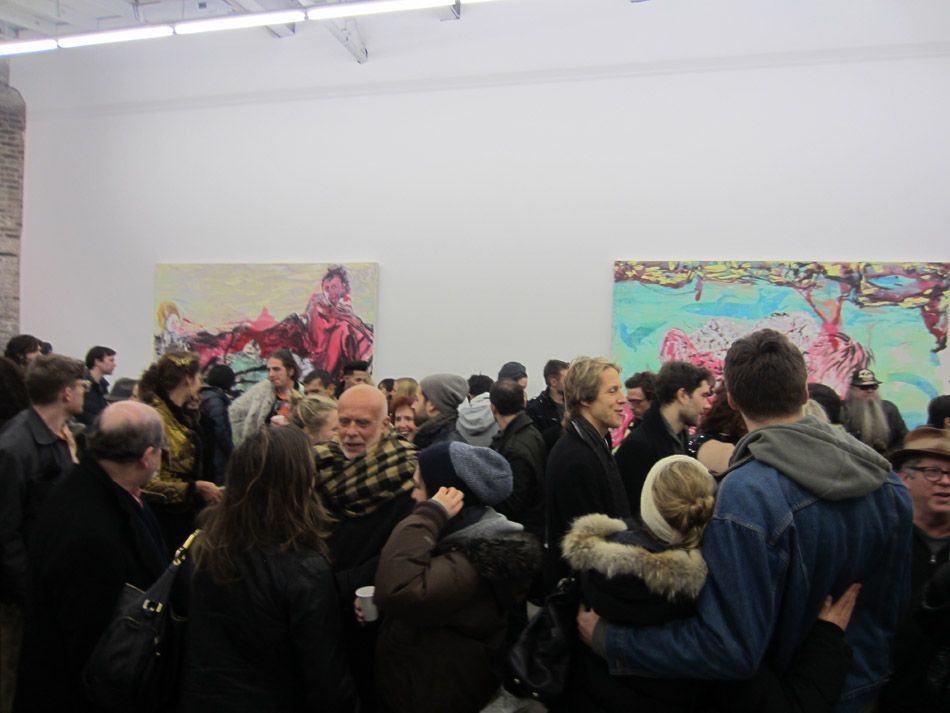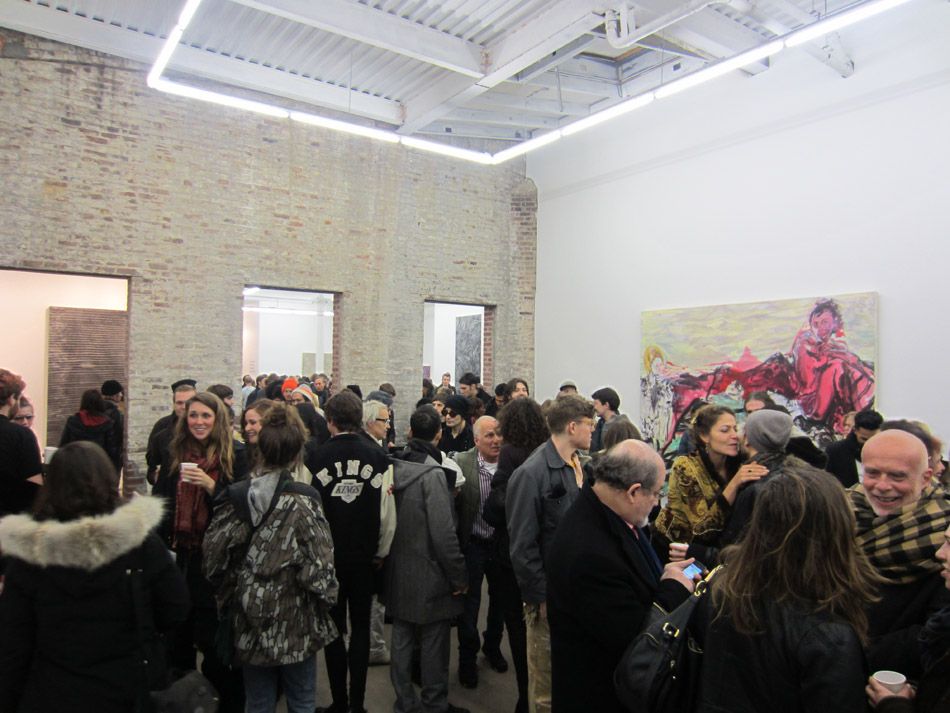 ha ha!
i thanked courtney for coming and introduced myself as the gallery owner and she said "what's the gallery called' and i said "the hole" and she walked away 🙂

lucien hosted some of us the back for a wee dinner

awesome

afterparty at Red Egg

weird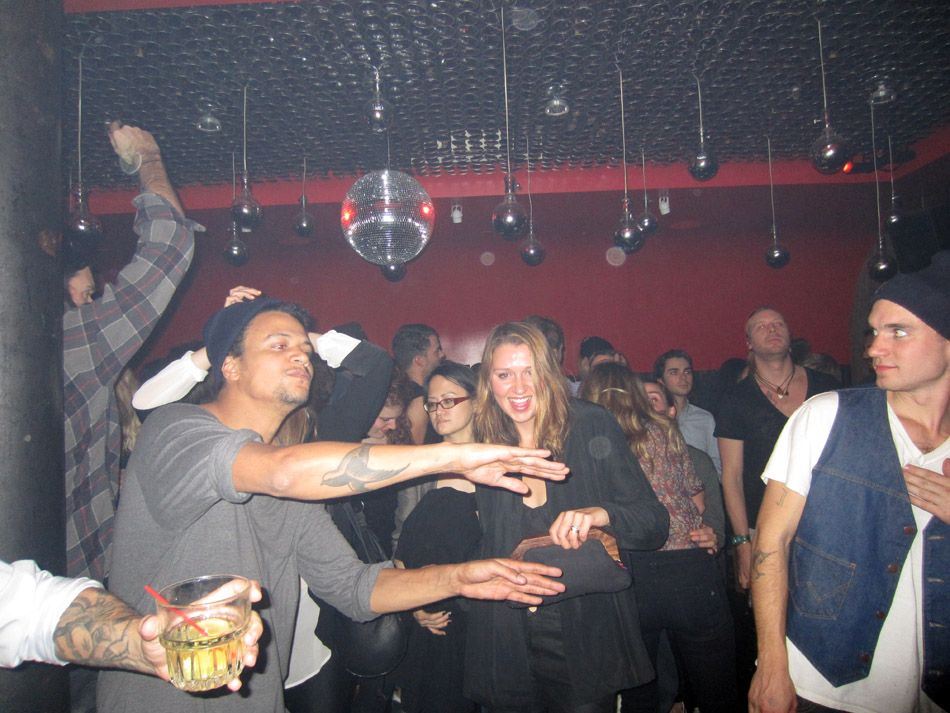 sam moyer is #1 party animal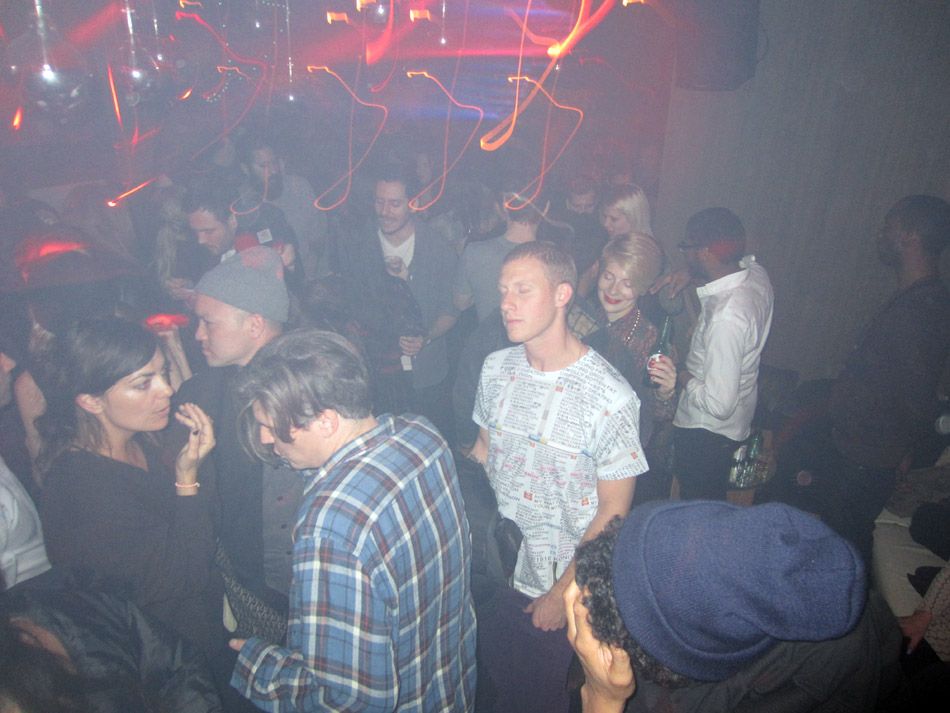 we had a ton of fun dancing all night i dont know if you can see from the pictures

until the wee hours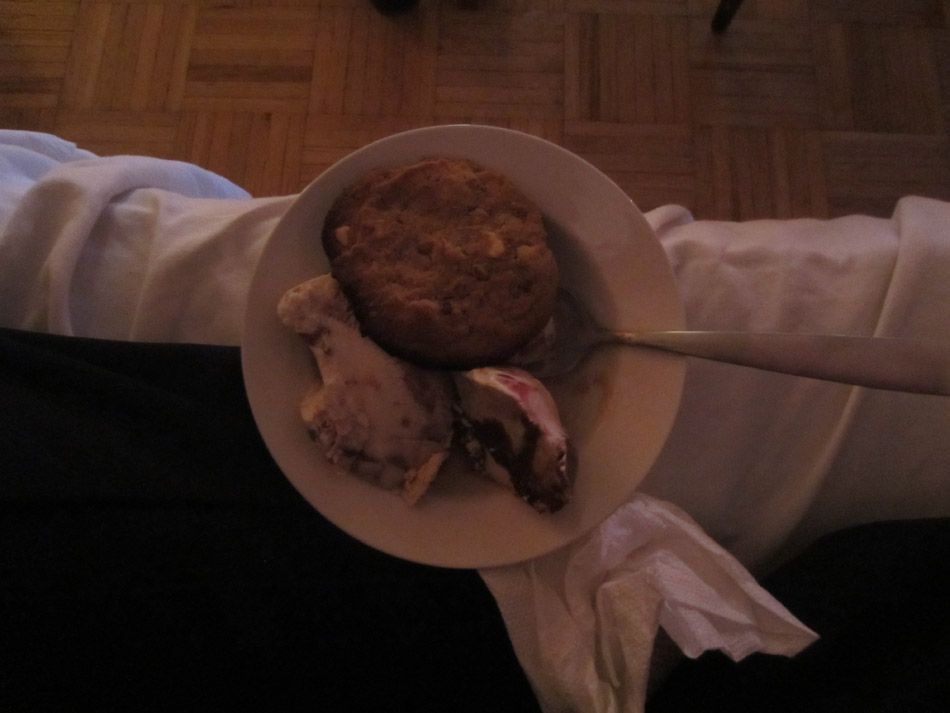 may and i spent the whole next day doing absolutely nothing
eating ice cream
watching beverly hills housewives something show

the next night we had a dinner party at May's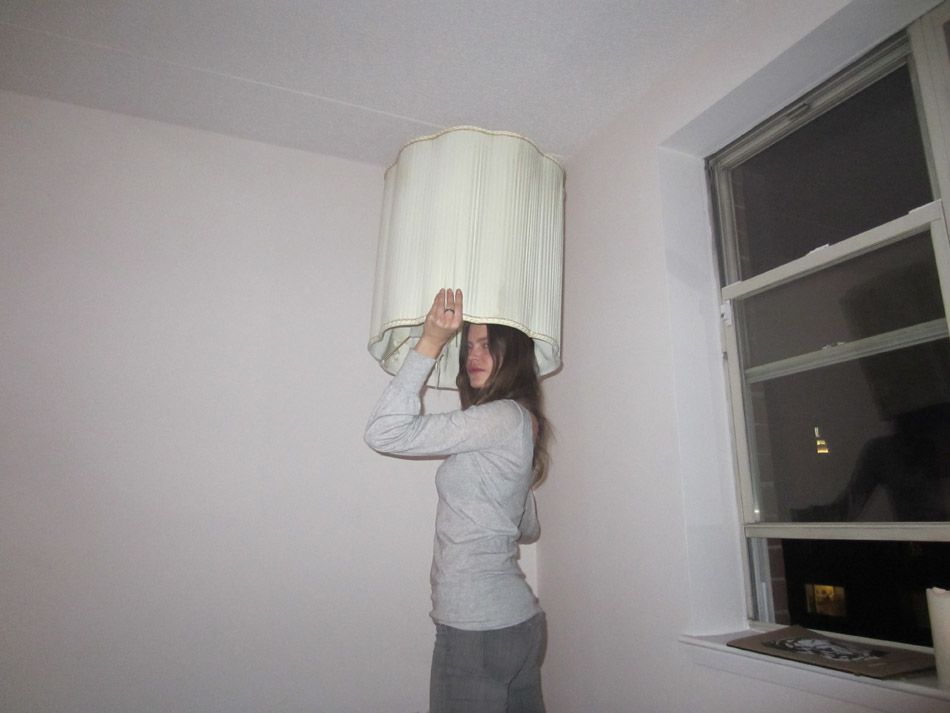 it's not a party until someone puts a lampshade on their head

yay!
we finally got out of the house to go see Maurizio Cattelan at the guggenheim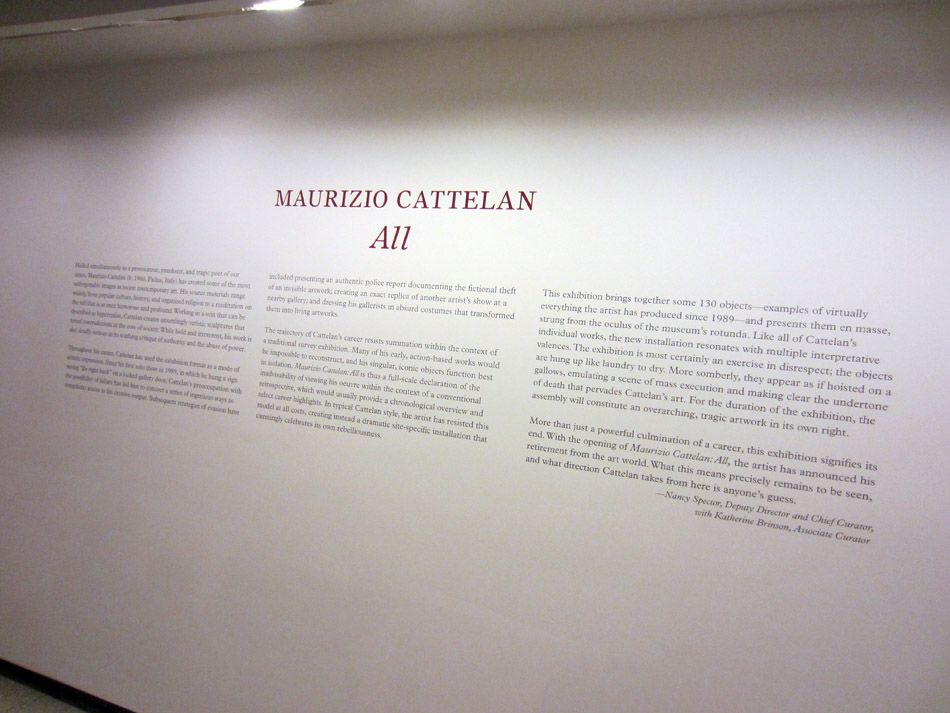 why do i take photos of this stuff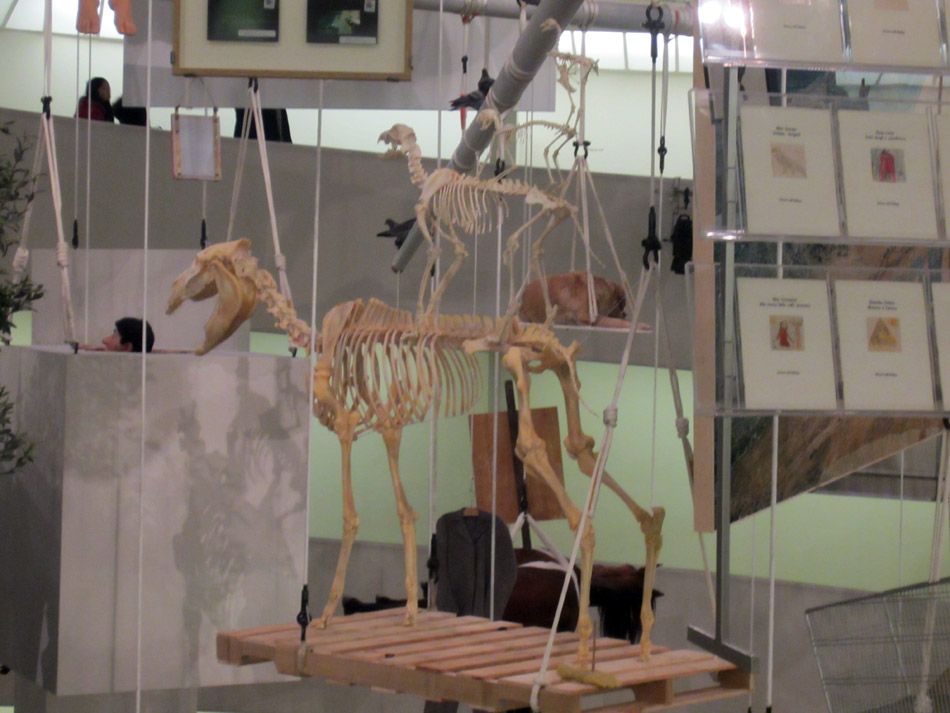 the craziness of taking your oevre and making a retrospectalier out of it totally trumped the disappointment of seeing some of these works in a non-ideal way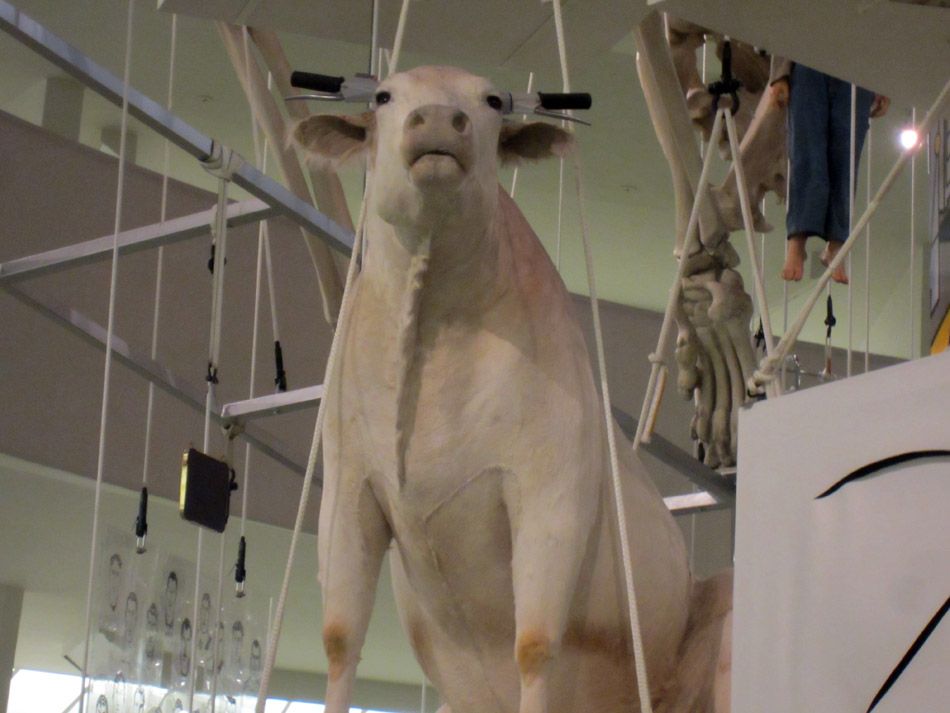 many of these works were never shown in america, just in books

and it would have been cool to experience them as intended

the pope on a huge red carpet with the broken skylight above

or this peeker peekin outta a real floor

but seriously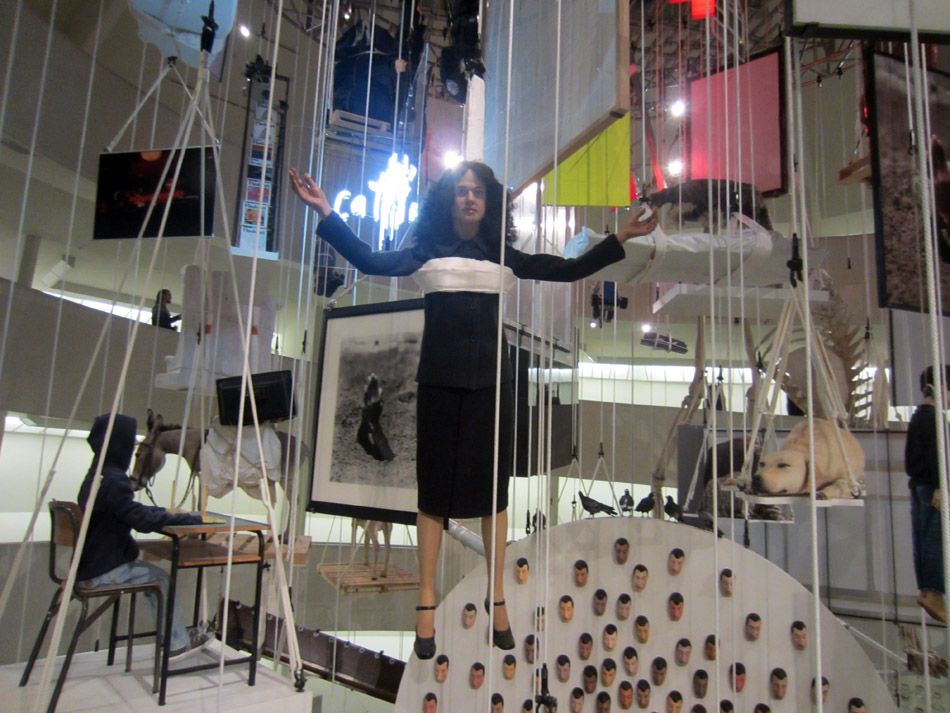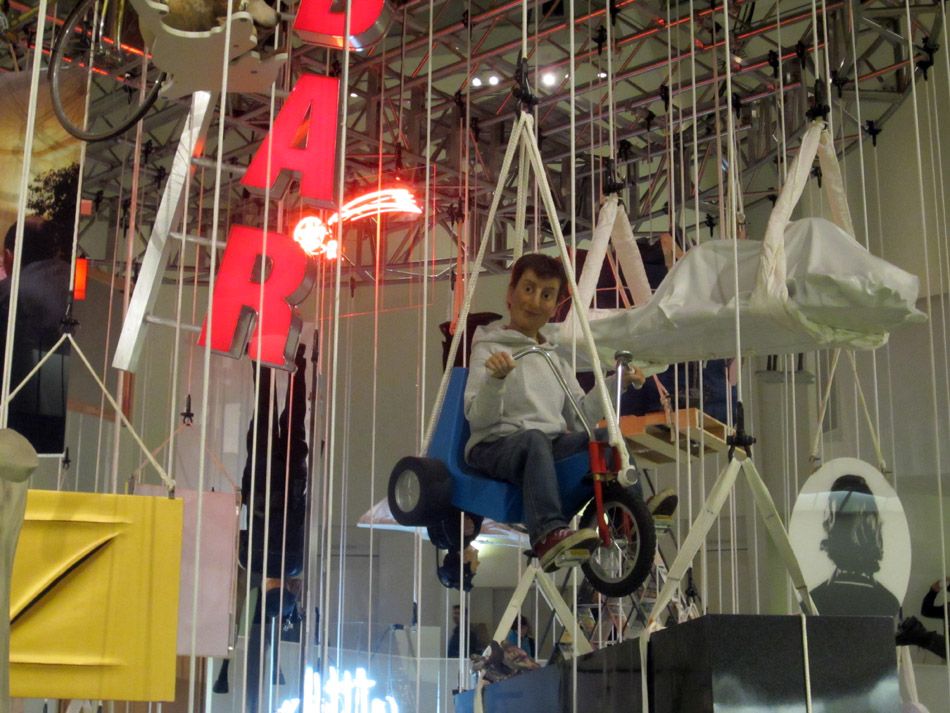 the meganess of this contraption

the forced cournterclockwise viewing POV

i mean these guys are supposed to be leaned up in a corner side by side so they look like the twin towers, right?

someohow that didnt bother me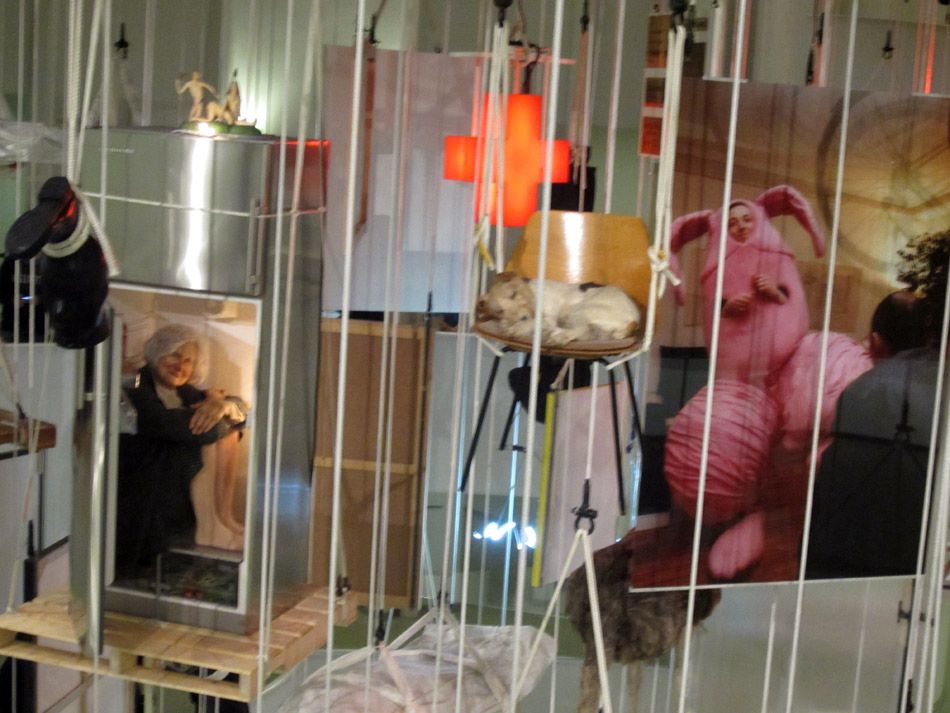 retiring from art or not, displaying all these works in this… self-castrating way was really bold and appropriate and challenging and great

it makes great sense that an artist who turned galleryship and art viewing on its head would display his life's work in a way that made everyone all panties in a bunch

butterface
butterbutt?

this is actually in raymond pettibon's studio

i wont spill any beans of any kind as i was a guest there

or at least i wont spill any of the art beans there
(there were cool piles of drawings everywhere!)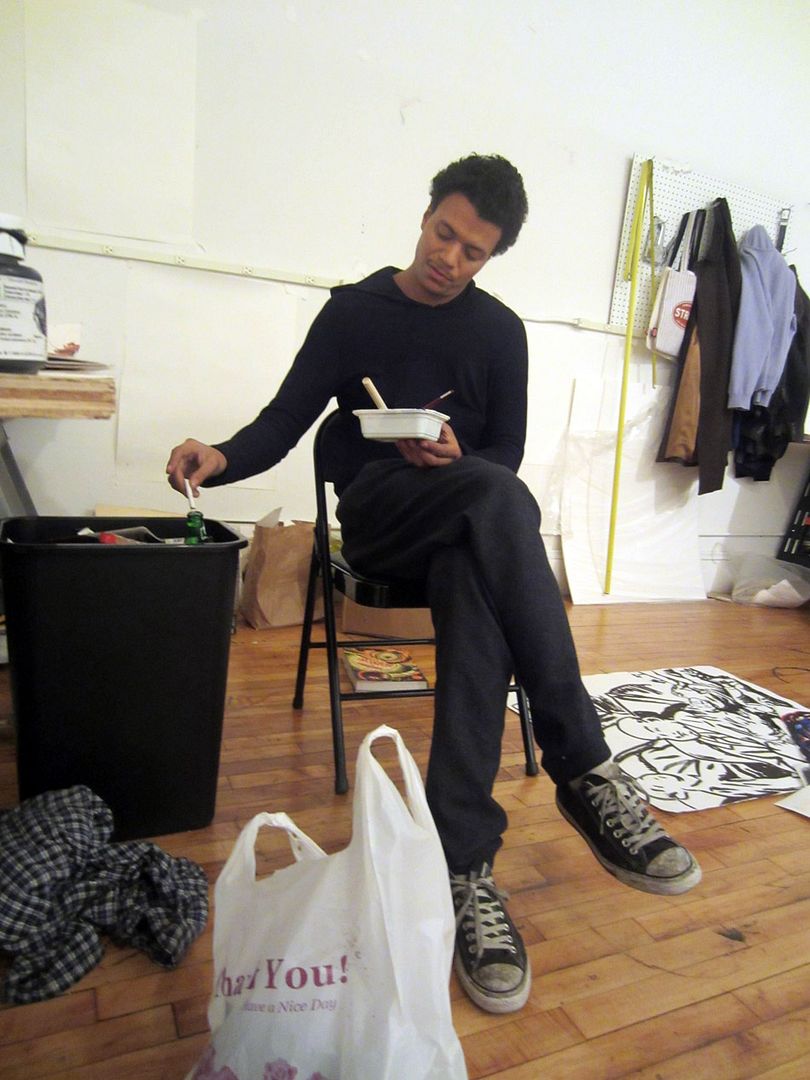 we made a painting

probably not

ah sad christmas alone for kathy, no fun holiday party invites, totally post partum sad-ish about big shows and big openings, now like everything in the past

im crabby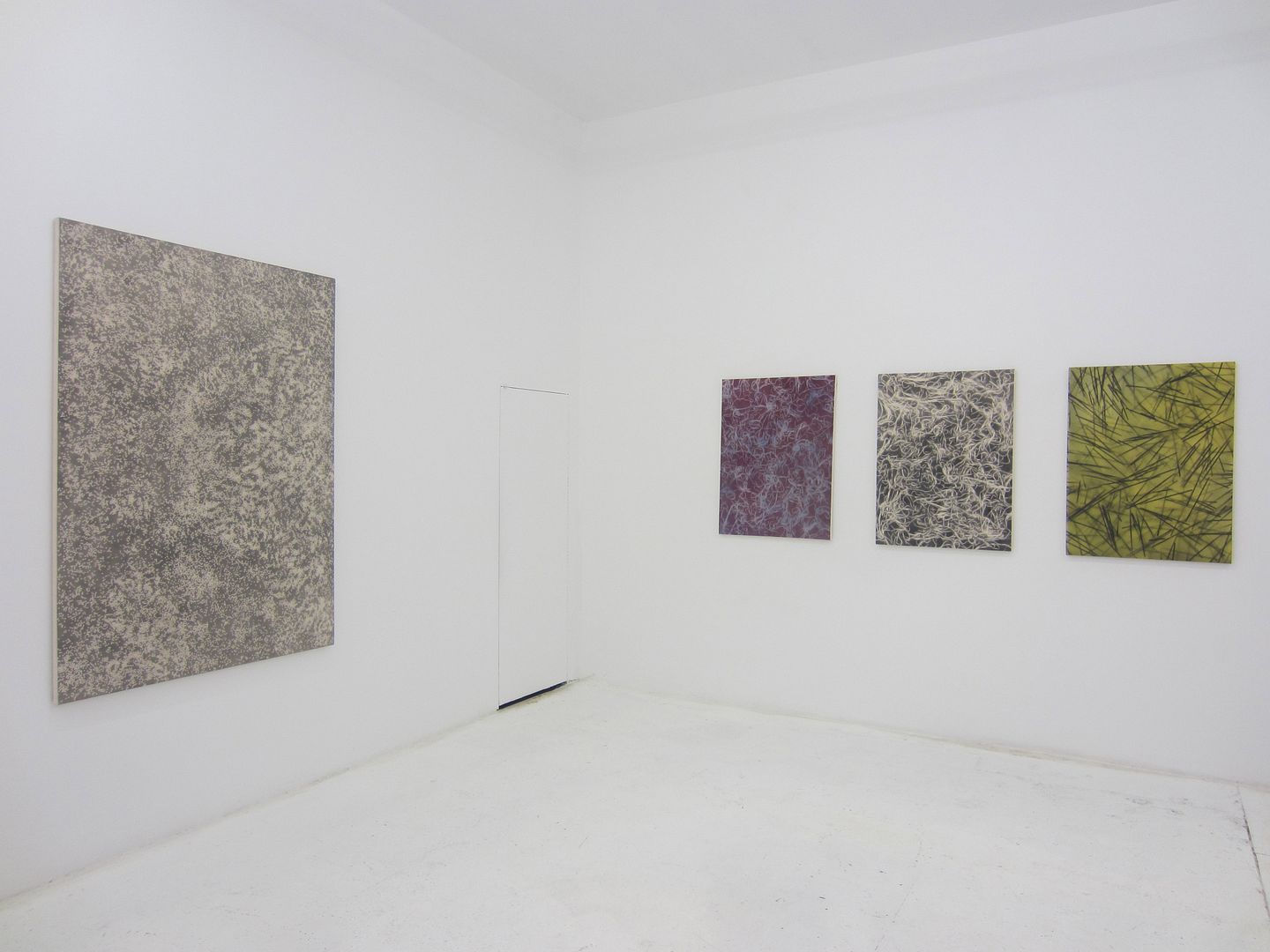 i am not crabby about this show because it looks amazing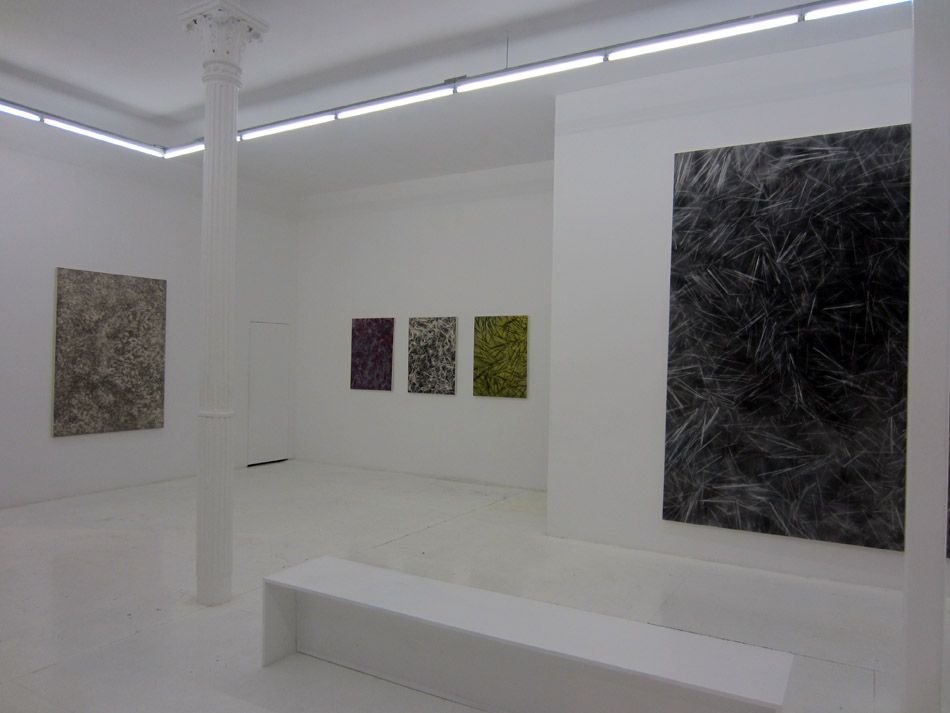 scott reeder

sam moyer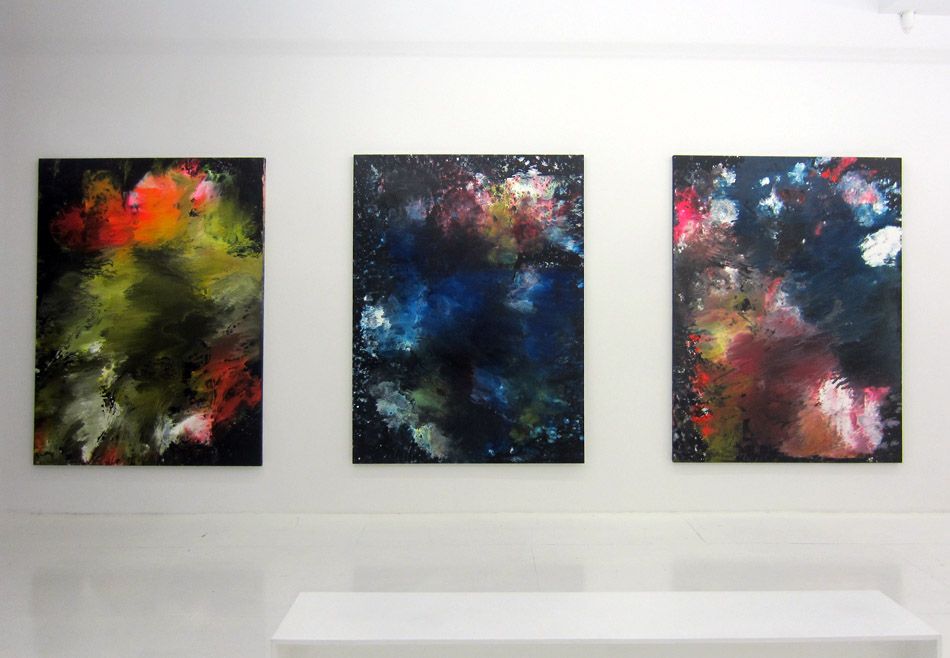 matt jones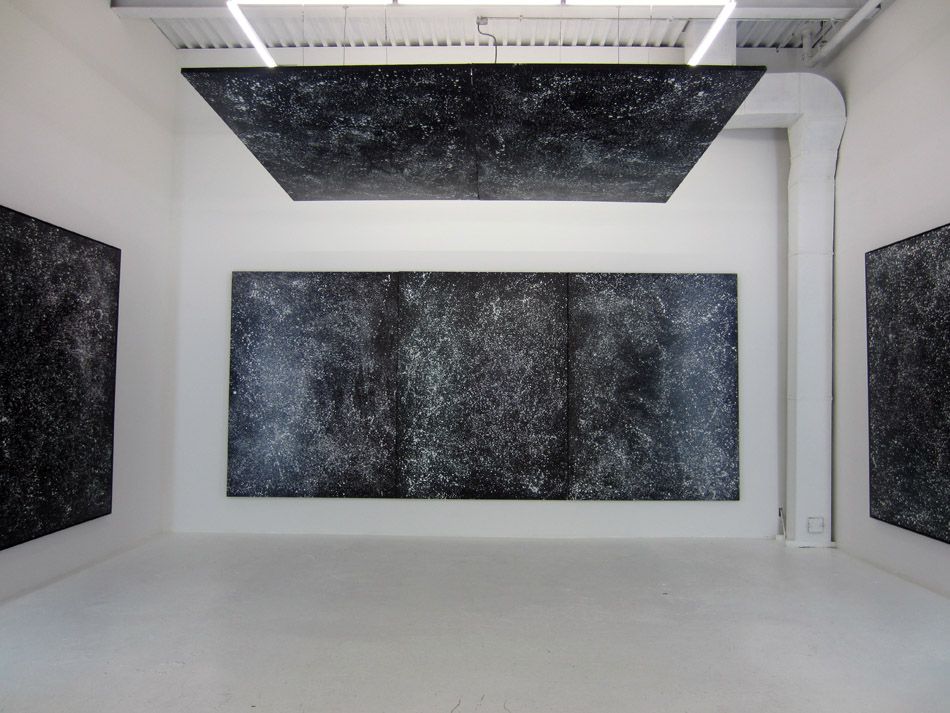 matt jones

kadar brock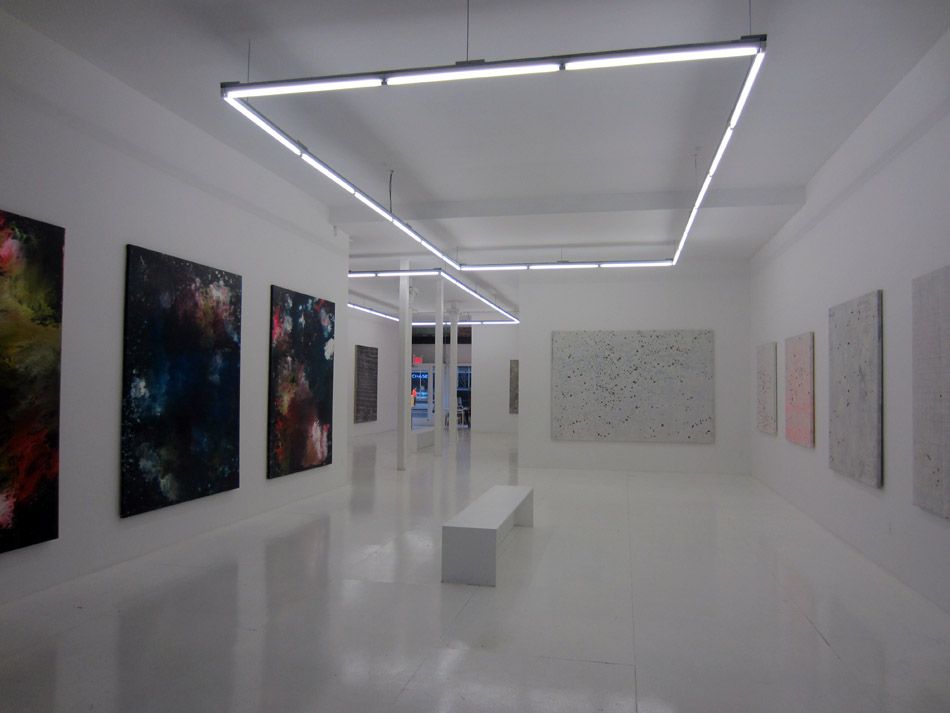 professional installs of both after the new year!
adios muchachos