woke up this morning and found a bloody syringe under the linguine in my pantry

buff buff buff it away
delete delete delete
spray sanitize
bleach
blowtorch

i told kembra i want my new style to involve wigs to hide under and high collars to hide in

let's play "name that art tattoo"!

just once tho
we have a performance to mount!

lets see if the photobucket algorithm understands body paint or not!

this is wall of vagina
an epic performance by kembra that she has not done in new york in over ten years

she is going for a new GOKB record tonight

oh boy

oh boy

omg omg omg

holy shit

the audience was totally silent

oh no! the topping!

it's really gross that kembra calls it the topping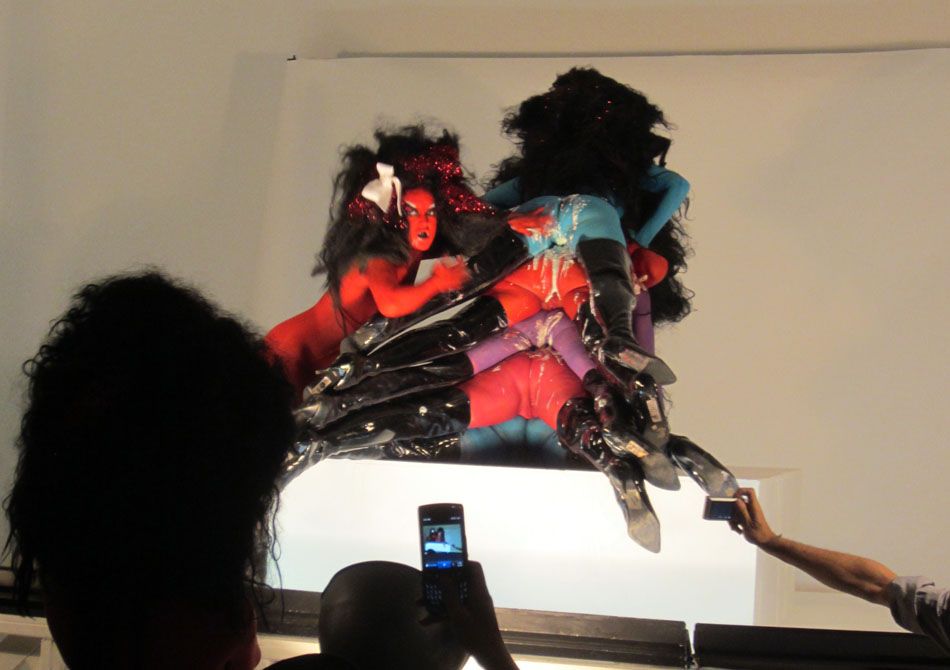 from her Beautalism book: "The Wall of Vagina was born out of a discussion I had with my band while on tour in the US. We traveled in a Winnebego and always looked through men's magazines at truck stops. once we bought a Penthouse that showed four girls stacked on top of each other like pancakes, provoking a feeding frenzy from all of us.
Not one, not two, not three…but four girls! I thought it would look sculptural to have a GOKB as a wall of vagina. I did the old turkey-baster-with-plain-yogurt as a topping for the wall. And it provokes a complex reaction from the audience who don't know whether to applaud or vomit"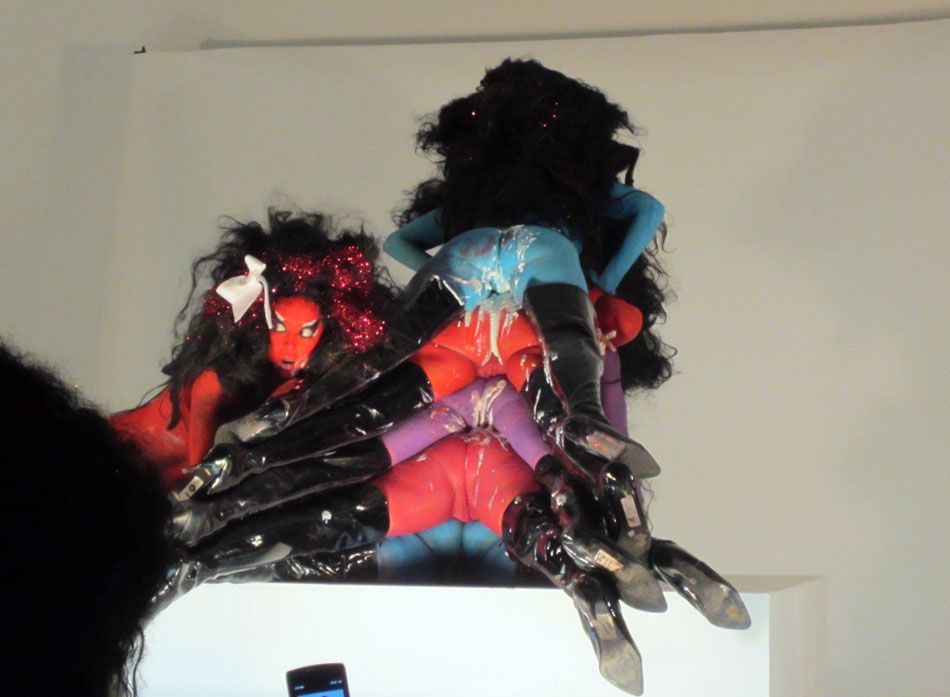 wall of vagina is a very challenging piece
in many ways
as kembra says "it can ruin people's lives, people have nervous breakdowns"

success!!!

a collective "OMG"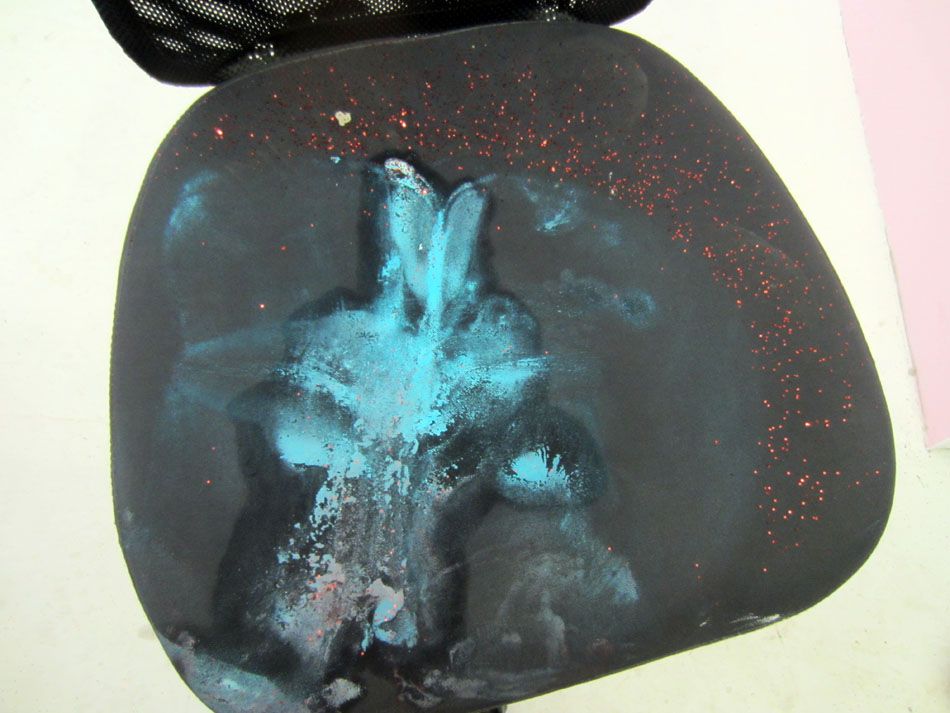 yay!

the topping applicators

the limited edition handmade Wall of Vagina book with legendary Bruce La Bruce
check out Bijoux's photos they are really pro:

i hope you enjoyed Wall of Vagina