still in LA and here for all you rosson fans is some rosson at long last

whee!
we are at the HAMMER museum opening

there was Cuoghi mini show

there was weird slanty perspective toom
makes me look tall, i am into it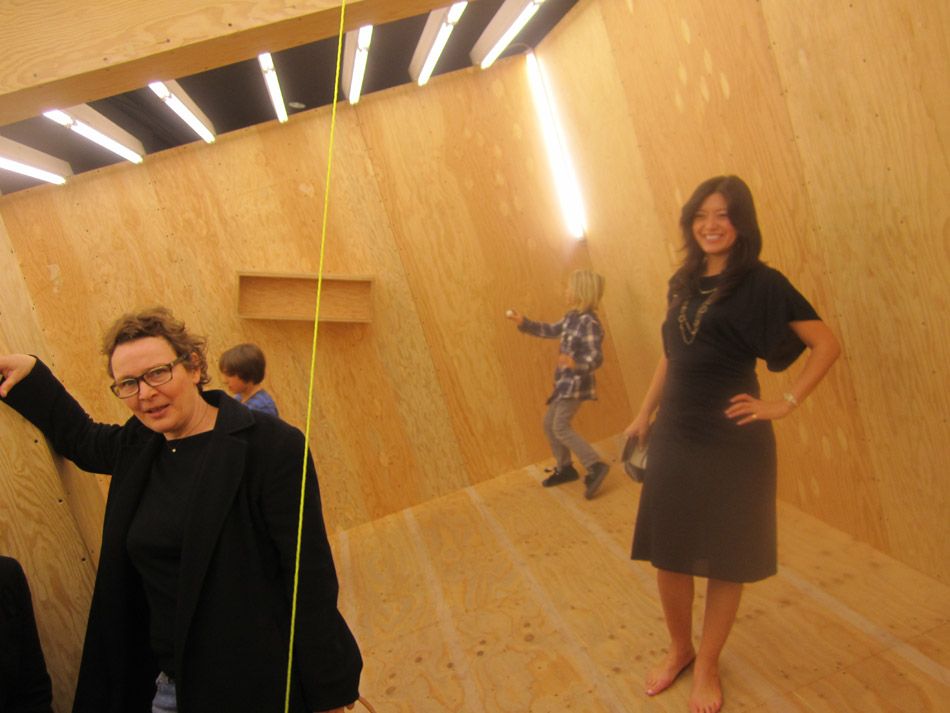 the shelf is level with the ground. in person it is quite nauseating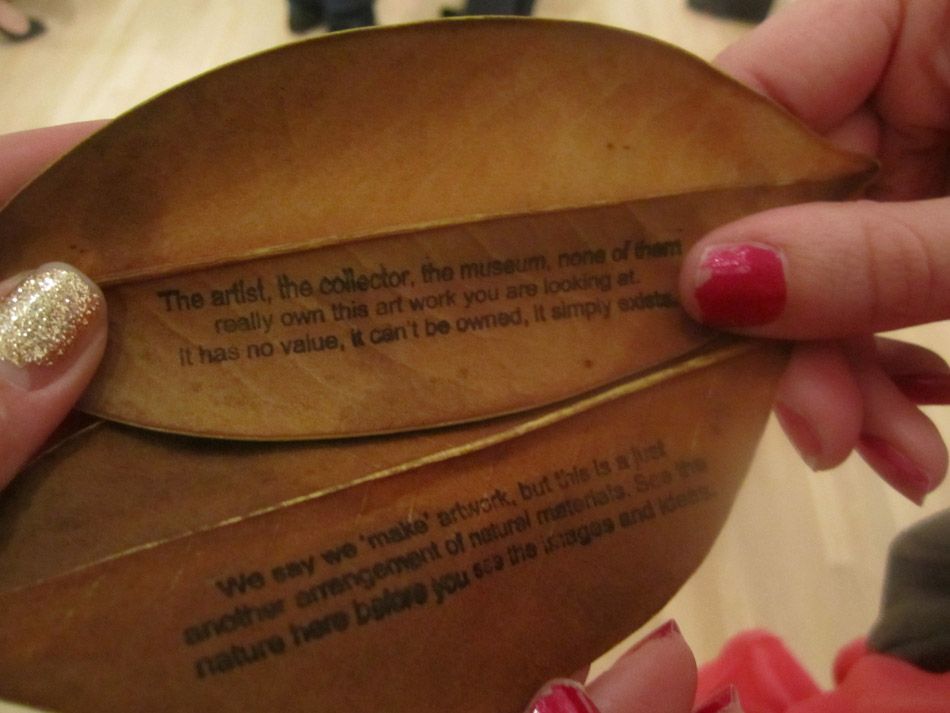 the main opening was for "barely there art" which is a very annoying kind of art
they give you this leaf when you enter

barely art

barely able to get through this drivel
read it!
barely coherent

this lady was the only thing i liked a little

can you read that name? i cant in the thumbnail. but that is the artist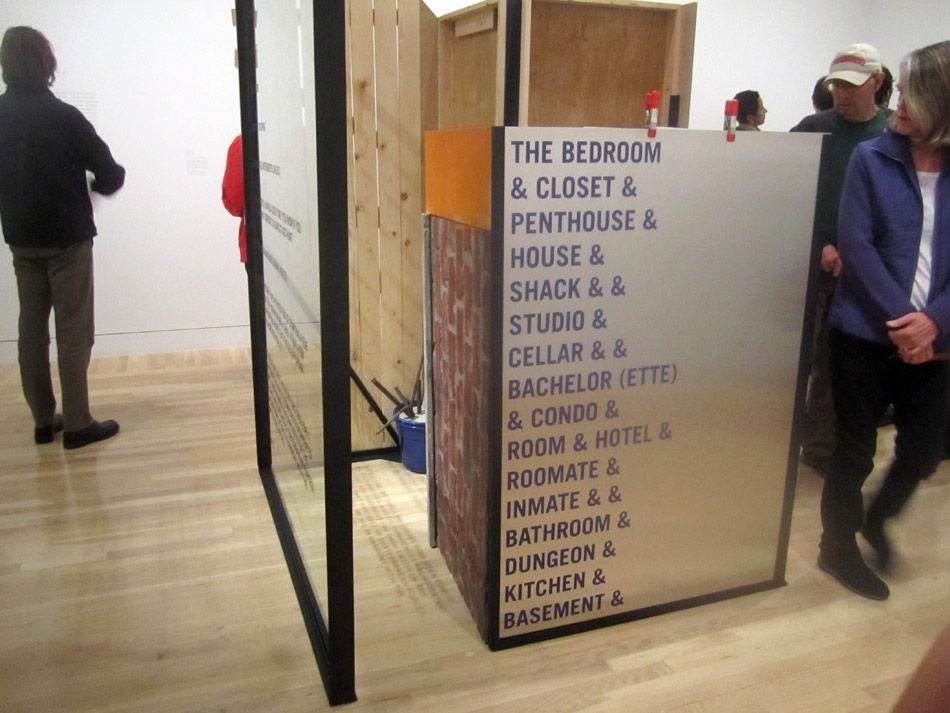 barely art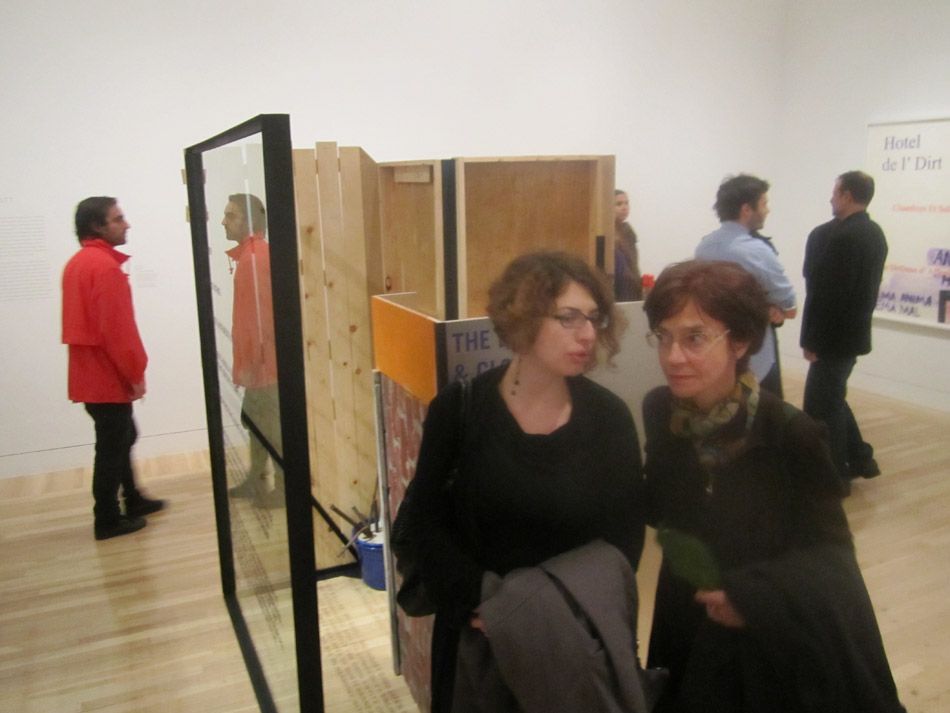 i can barely contain myself over how barely this is art!

ahahahahahaha seriously??
rosson and i had a lot of fun tearing this show a new butthole
we should have done the audio guide
barely a guide

and then!!!!
upon exiting the show there was a museum dude COLLECTING those fucking leaves with the fucking bullshit on them
the leaf that said NO ONE OWNS THIS ART blah blah, the guy was like PLEASE GIVE ME THAT BACK IT IS THE MUSEUMS
HAHAHAHAHHAHAHAAHAHAHHA

its rosson
we are going to Jeffrey's house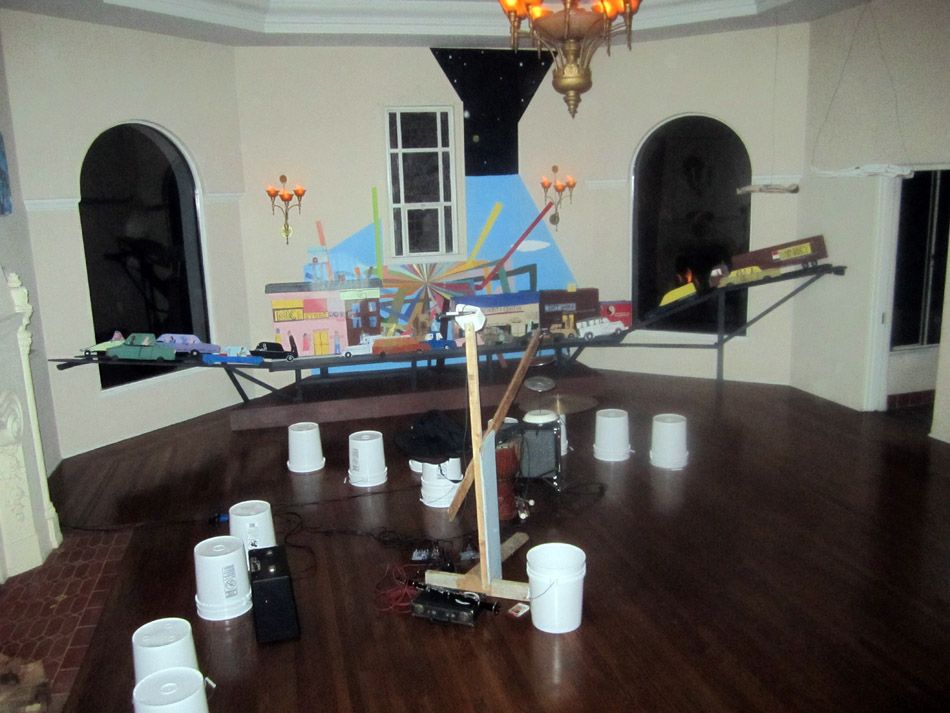 yay!!!!
now this is art: jeffrey got chris to reconfigure components from his 2002 whitney biennial staircase piece in his house!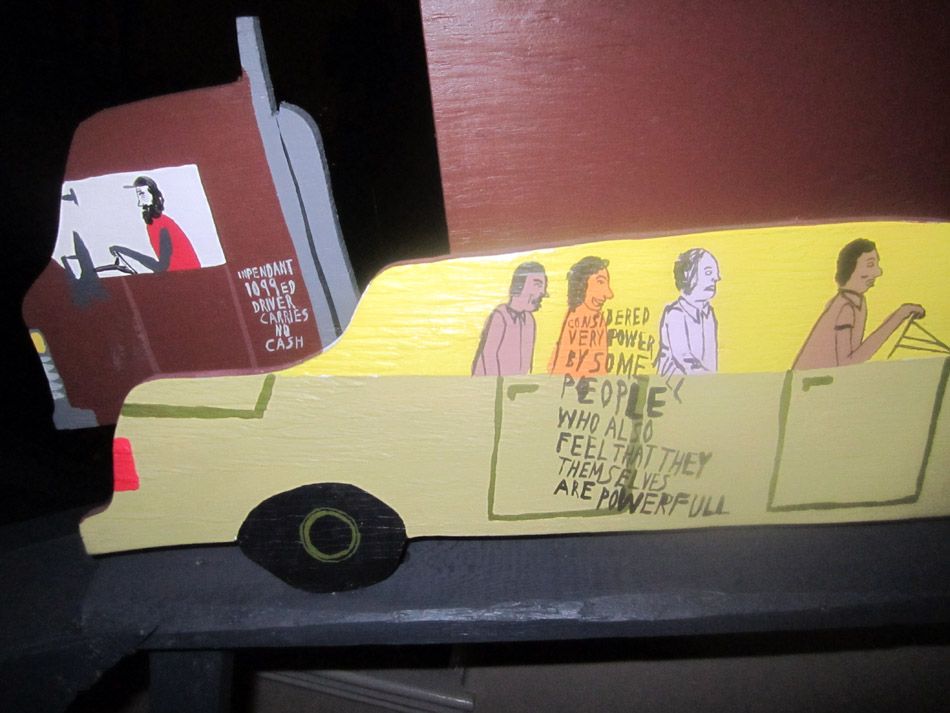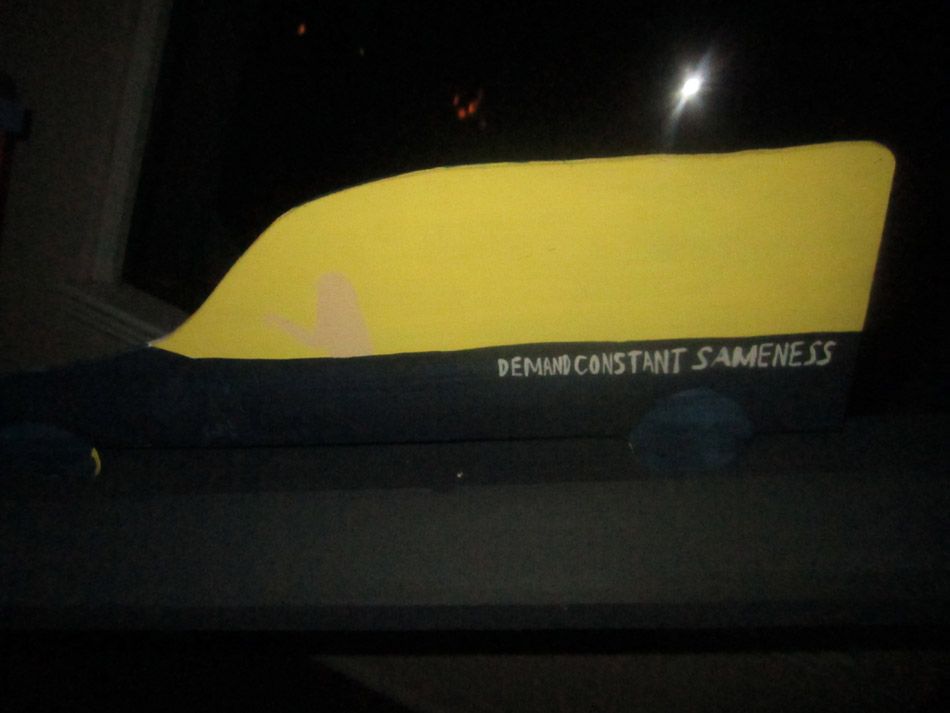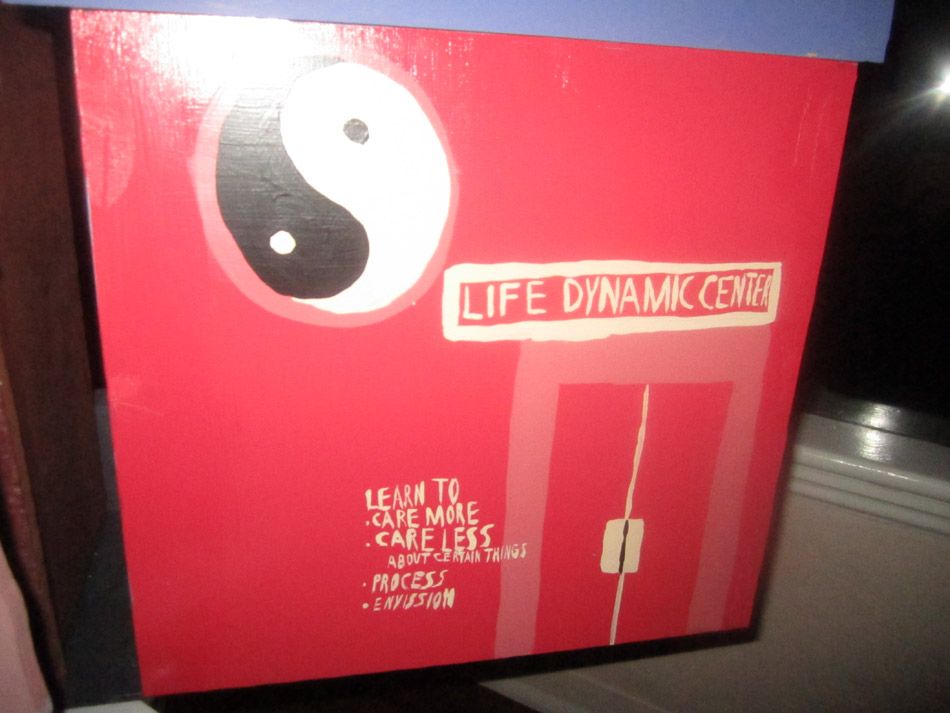 dont worry i took photos of everything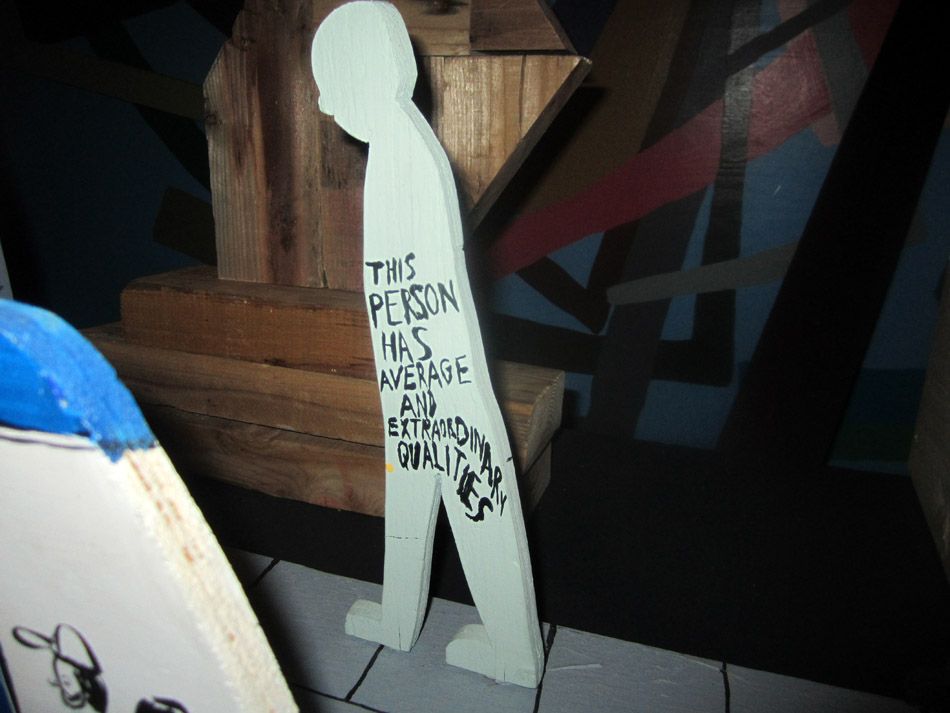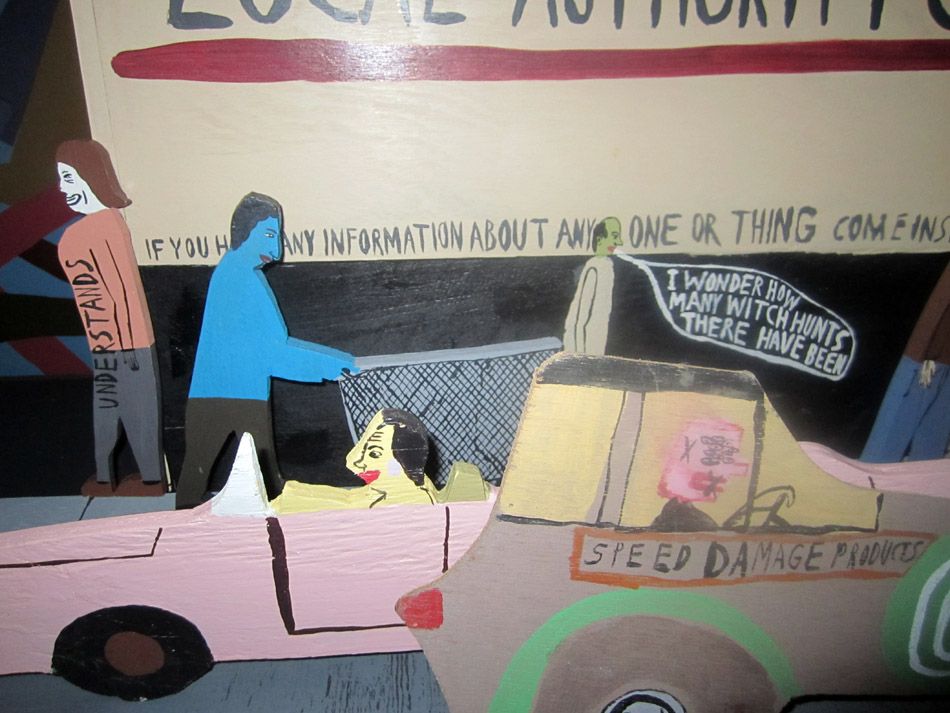 fuckkkkkkk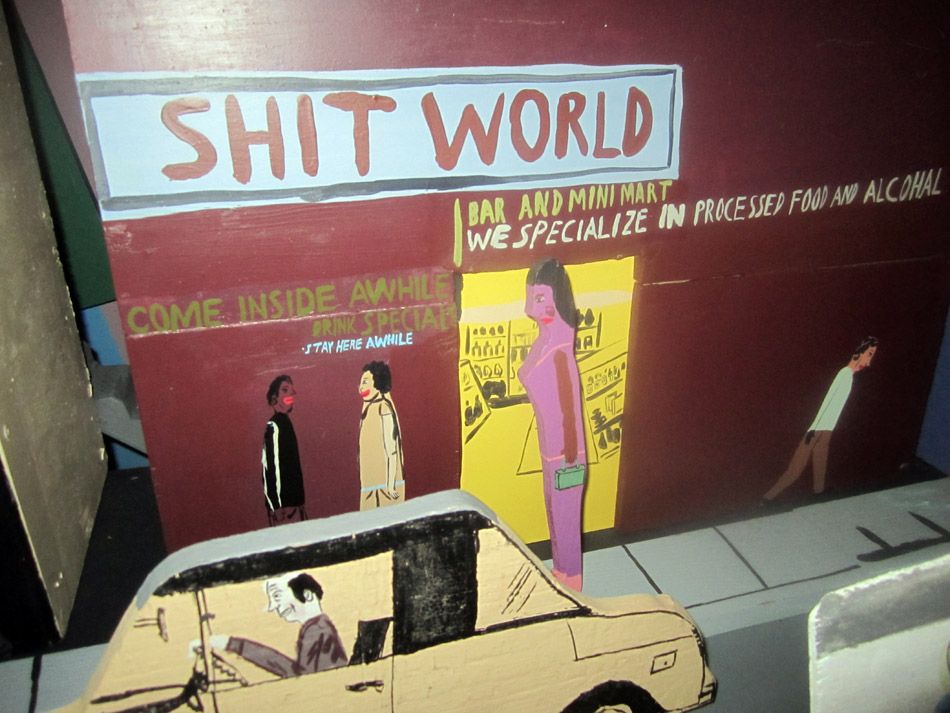 this piece was never photographed in detail since 2002
until now!!!! art from behind exclusive!!!!

i hope you enjoyed it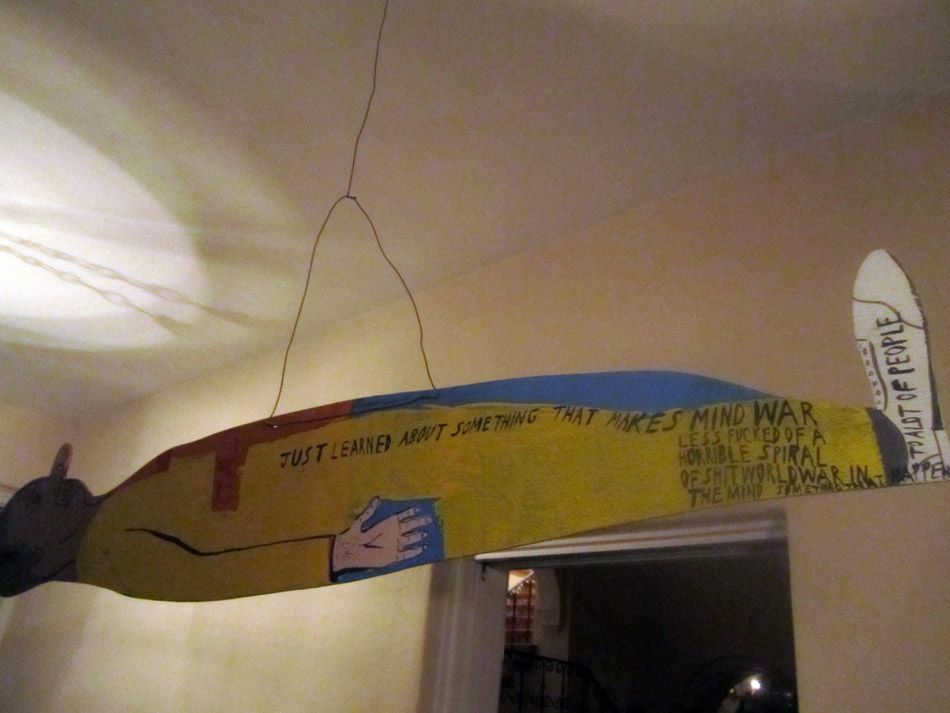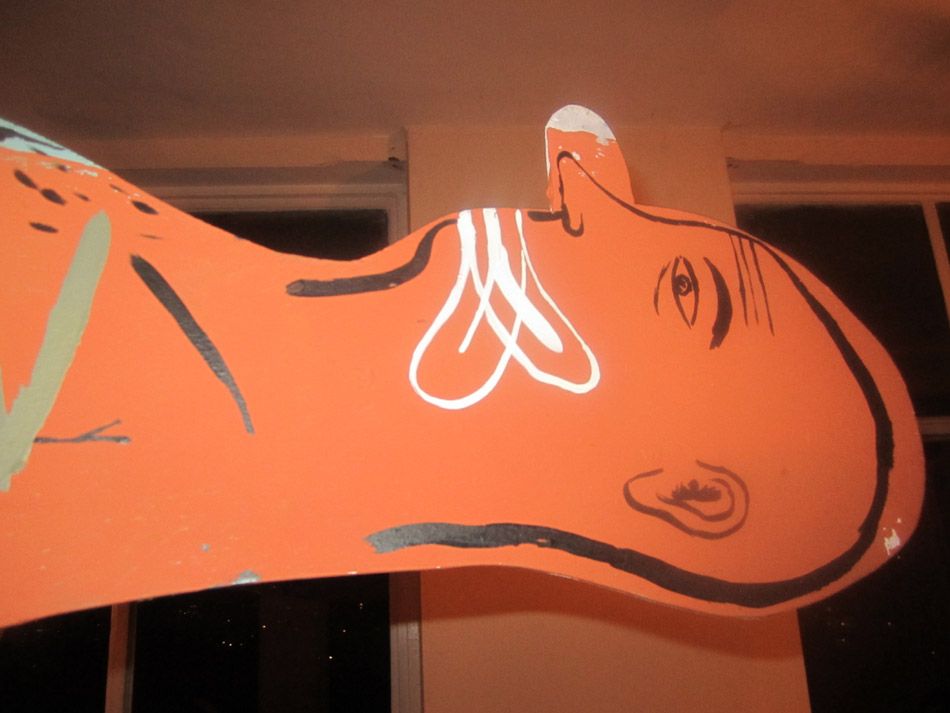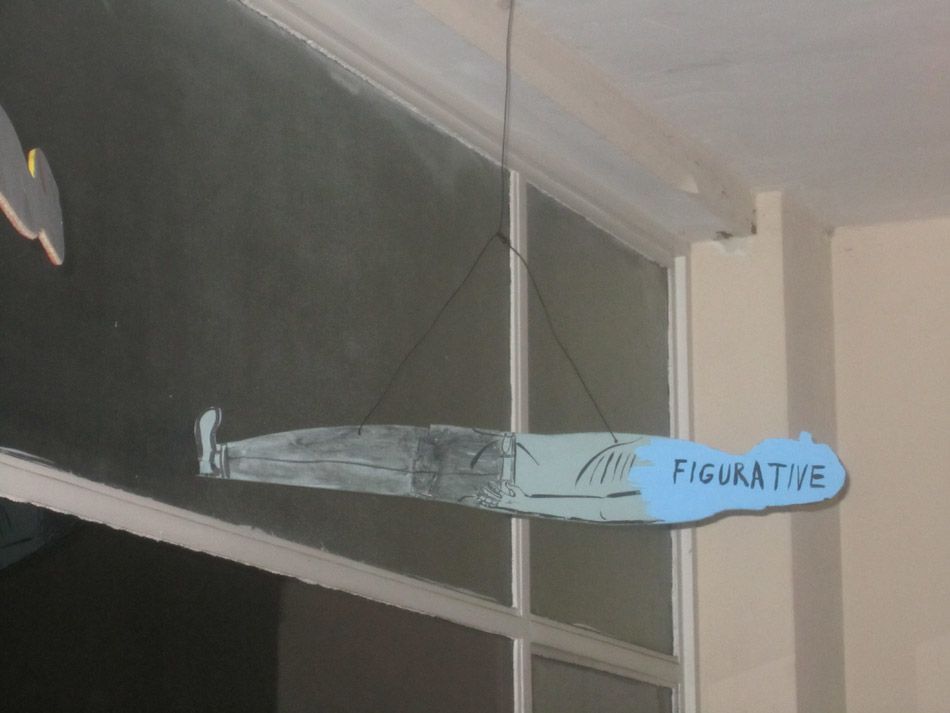 i cant help but like figurative art best

i think that is normal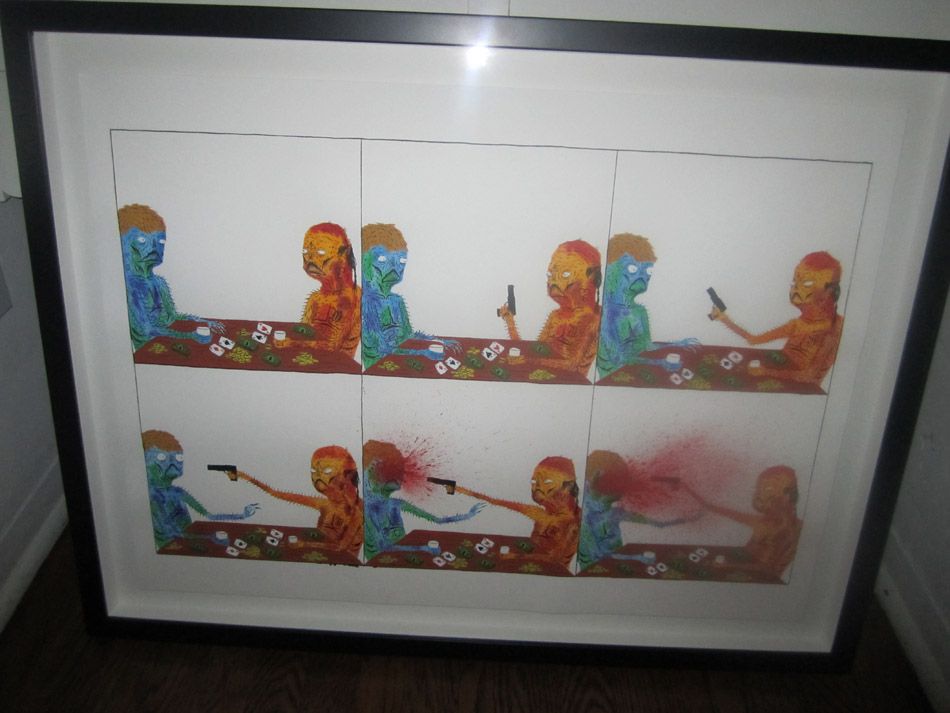 a neckface in a nook

kembra butts over the bed

elena accidental boob exposure

brits together: richard woods room redone for fountain

"woods"

then Chris' band SUN FOOT played
they are gonna come play at the HOle this month actually!!!

then we went to coool justin and jonah meth lab guys' house in L something…. Laurel Canyon

i dont know how party savvy you guys are to subtle details but this is an "all night party table" as opposed to a "everyone gone by 3am party table"

oh the morning

if the world didnt contain things like this i would not love the world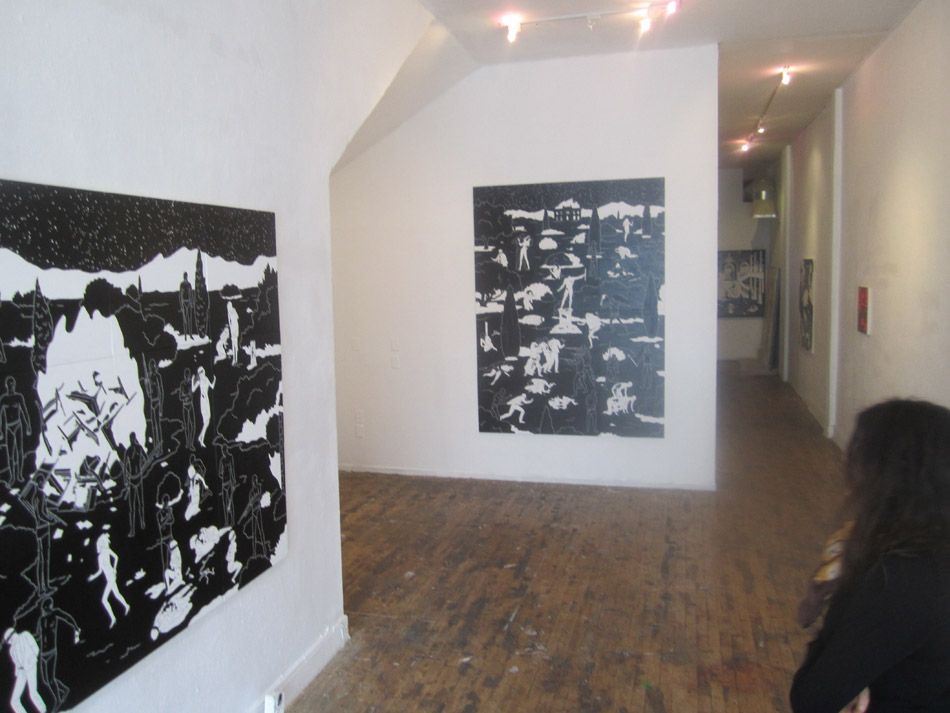 went to New Image to visit Marsea and check out the Cleon Peterson show

looks like they had an all night coke party too

pretty cool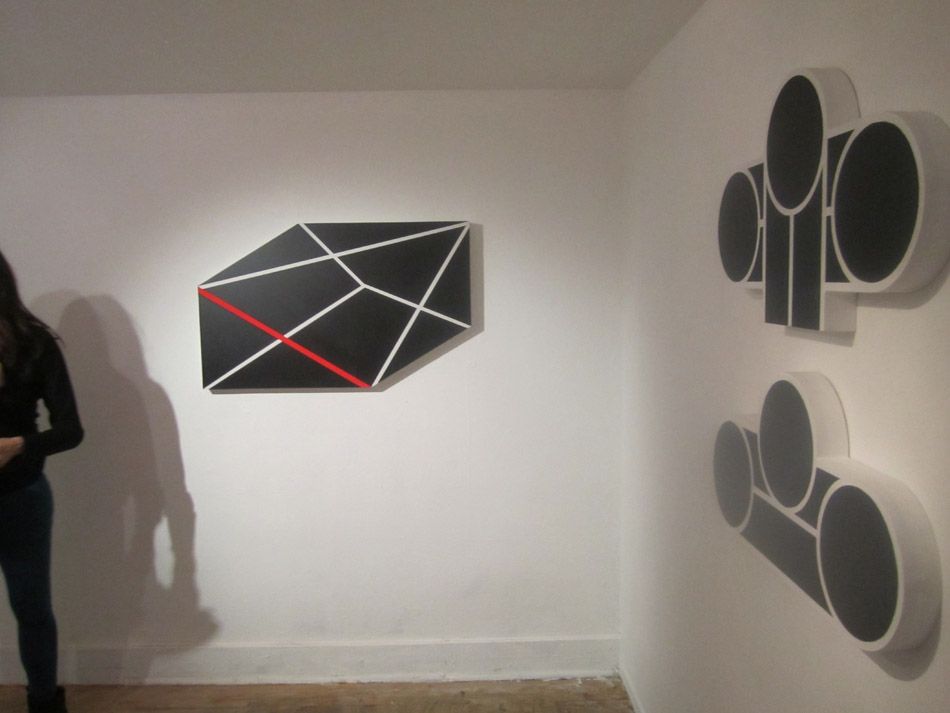 i might have liked his weird abstract pieces better???

whee!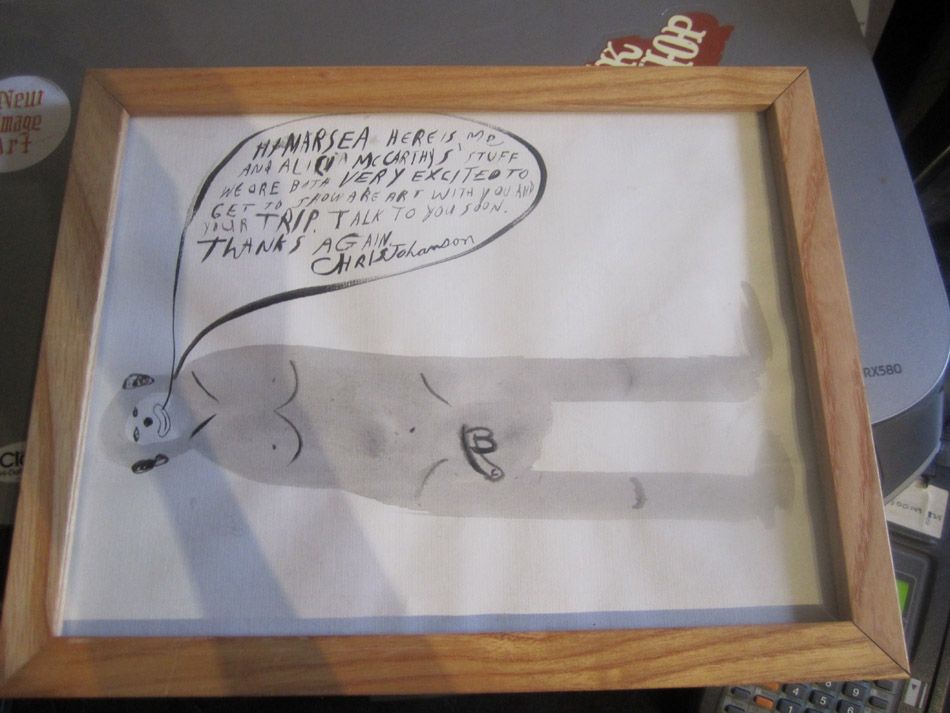 cool small things

cool small things

so whats up
this is us deinstalling the booth
i dont even have a photo of the booth
oh BROTHER

bye bye LA art fair!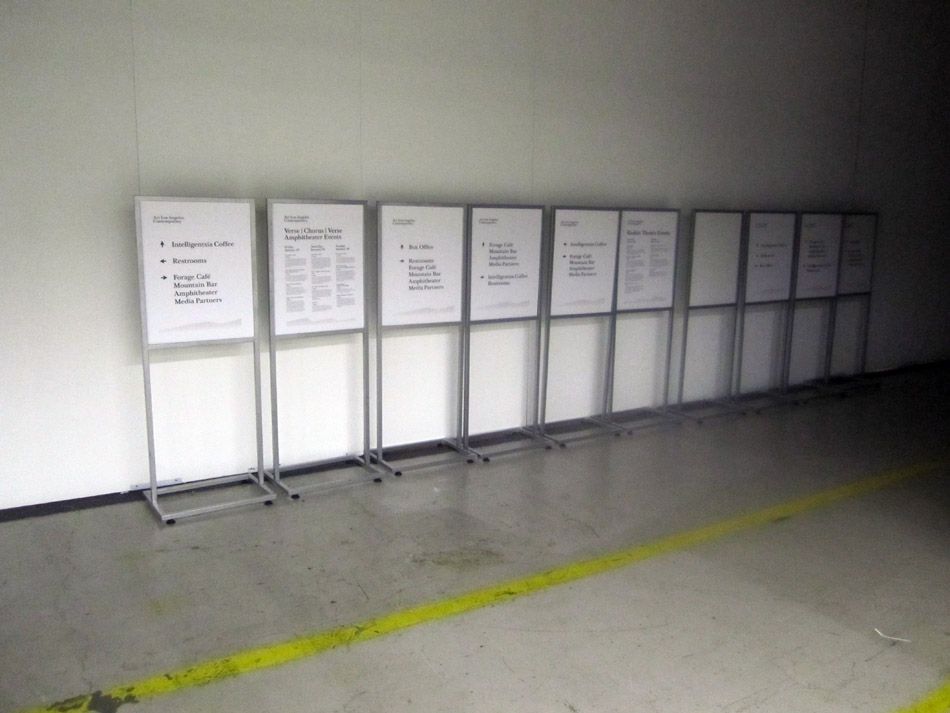 this is my contribution to the barely art show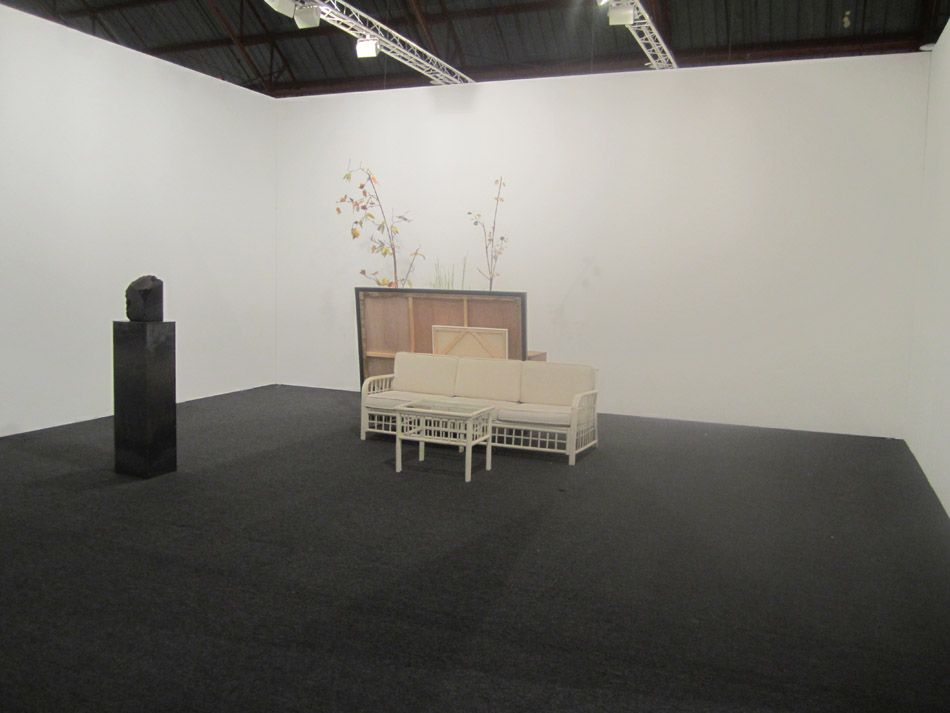 fuck it this whole place should be in the barely art show seriously!!!

no no this is too much
not bare enough

thats better
now we're talking

i like that painting back there

yay this piece is excellent
very evocative
makes you consider what art really is, and what space is, and what steaming turds are

hahahahahah ok keep it positive keep it positive

this is some fancy sushi place suzanne and rosson picked out

beef carpaccio with tempura mush on top?

beats me. somethign tasty

dont talk to me about art any more i am done hearing it

i wanna hear about sushi and martinis and boys

airport margaritas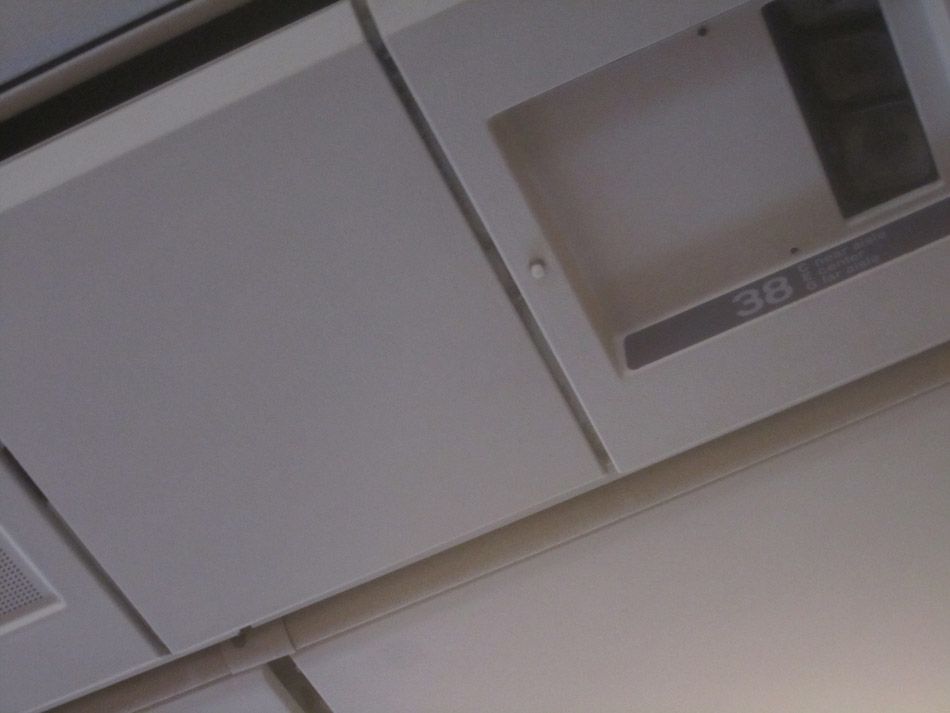 and fucking sitting in my bra size AGAIN on the way home!!

ohhhh back in the dark

back to the darkness

yum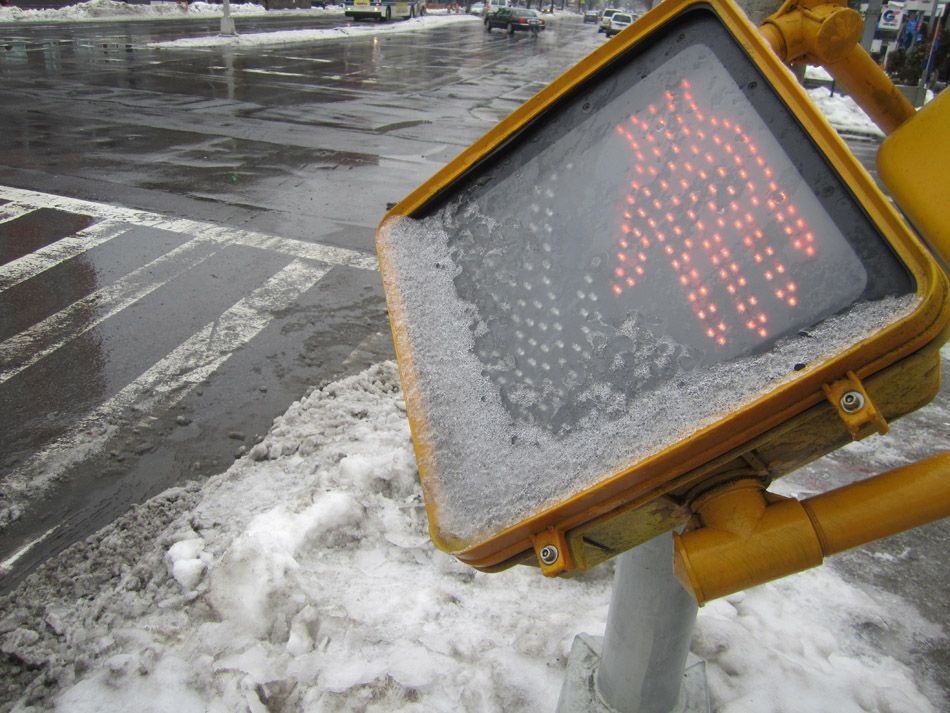 one bright spot!

one cool car, remember i posted this a long time ago and someone told me what it was?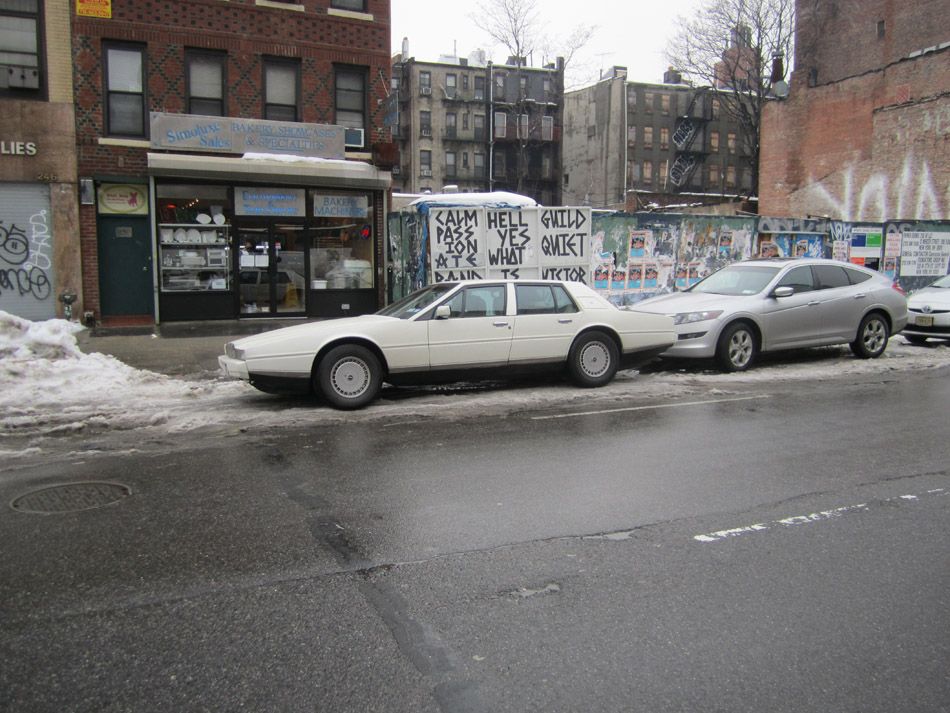 lookin at spaces on the bowery but really just wanting to rent this CAR for the gallery

hahahahha wow

who owns this i want this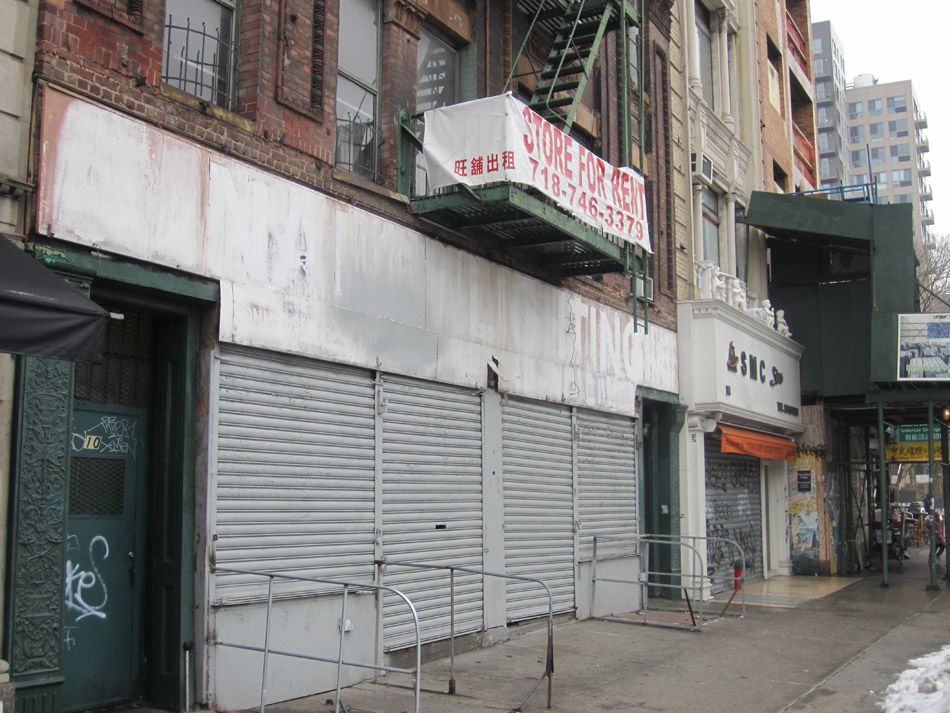 who owns this i want this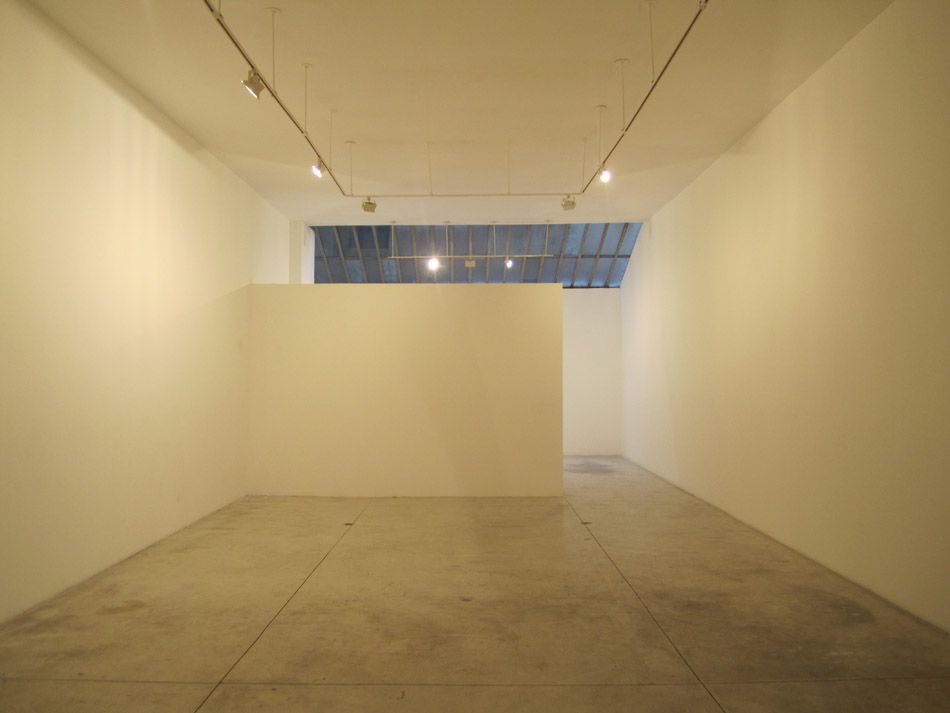 ooo this ones ready to go

essentially my camera is just full of photos like this

and graffiti

so this guy eric yahker that i liked, this is the book his dealer gave me

strange winter constructions

oh man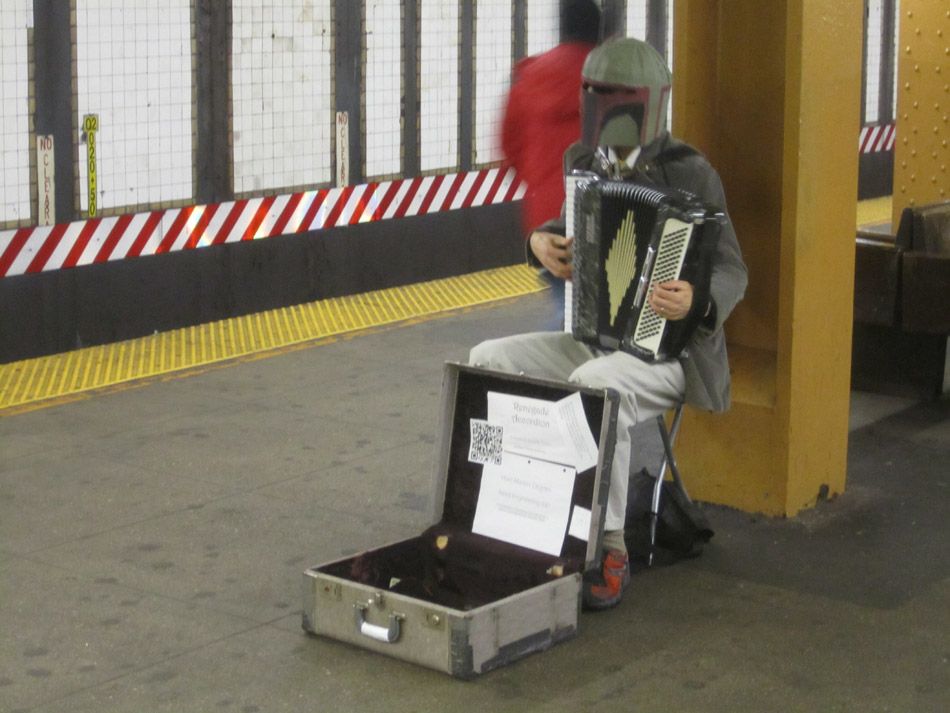 avery + big red cock

lets hide in our purse instead

this gallery has a great view

this gallery sucks

now we're talkin

this is where the child labor enters

elena behind bulletproof glass

still got a lot more to see though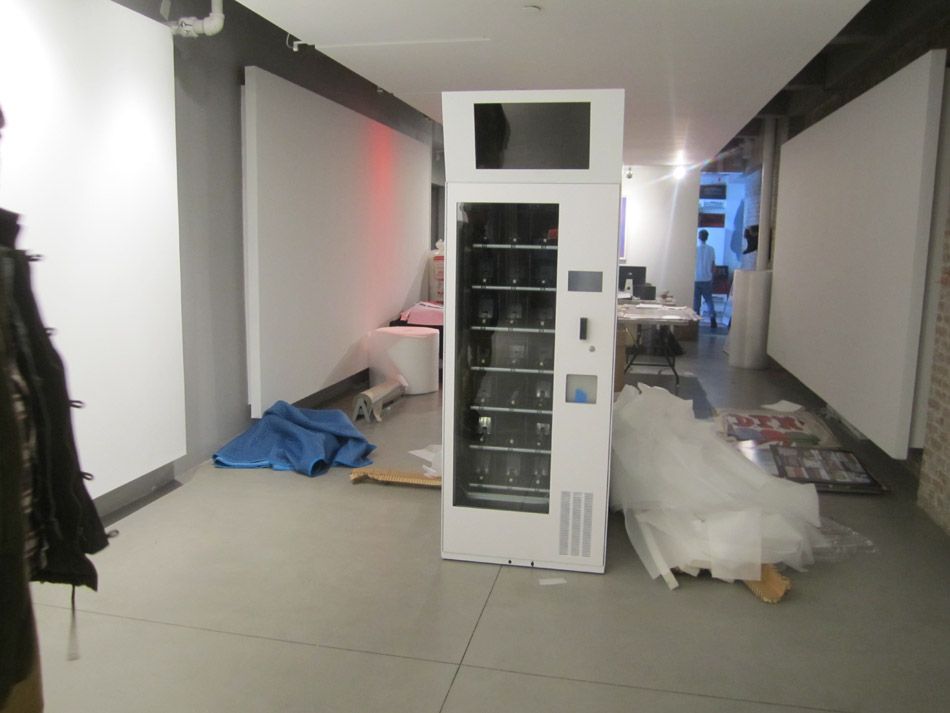 the vending machine came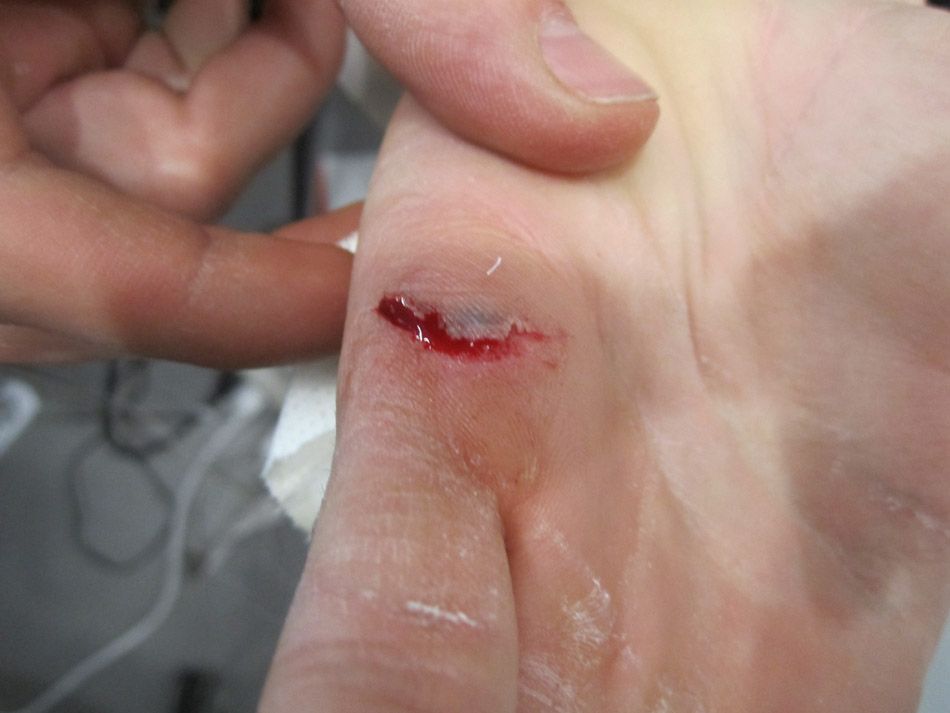 jorge had to get stitches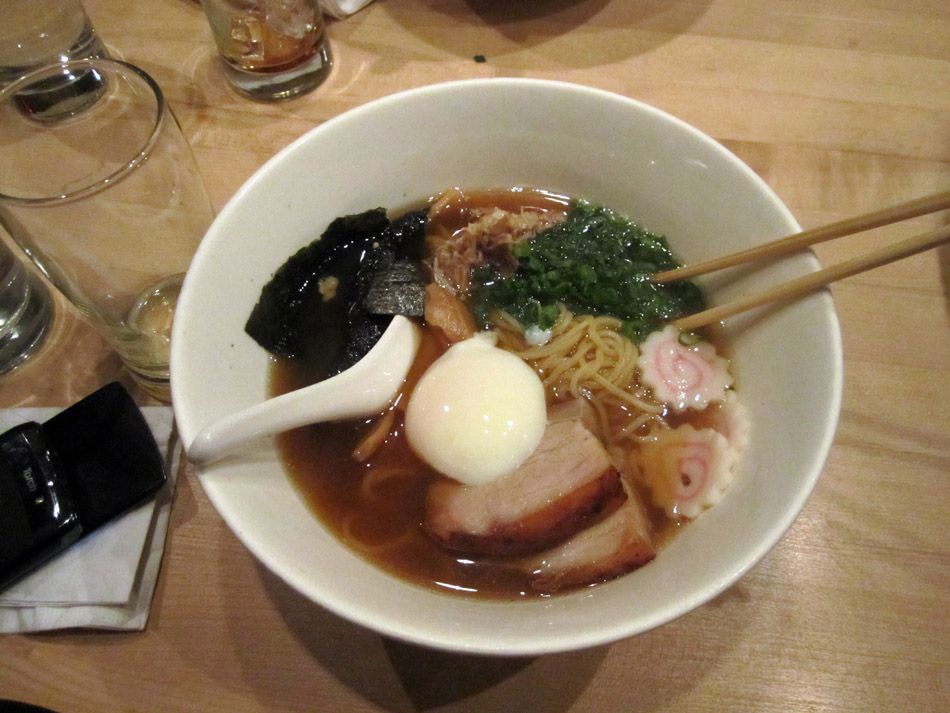 kathy had to get ramen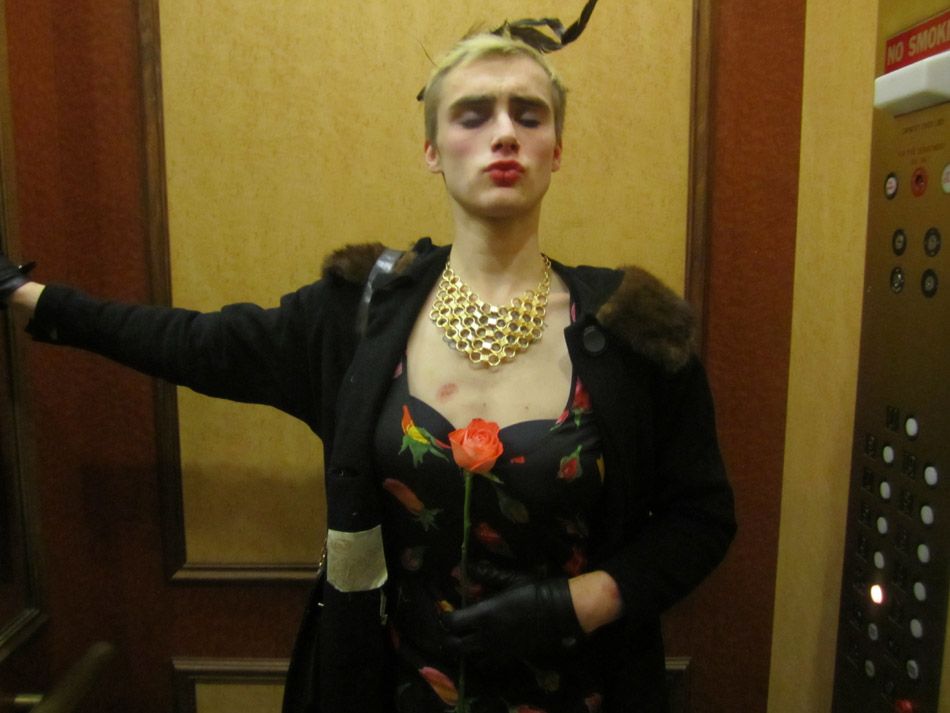 upton thinks he can take the place of rosson on the blog
we had a lovely date, just as friends, you know, girls out on the town

high + dry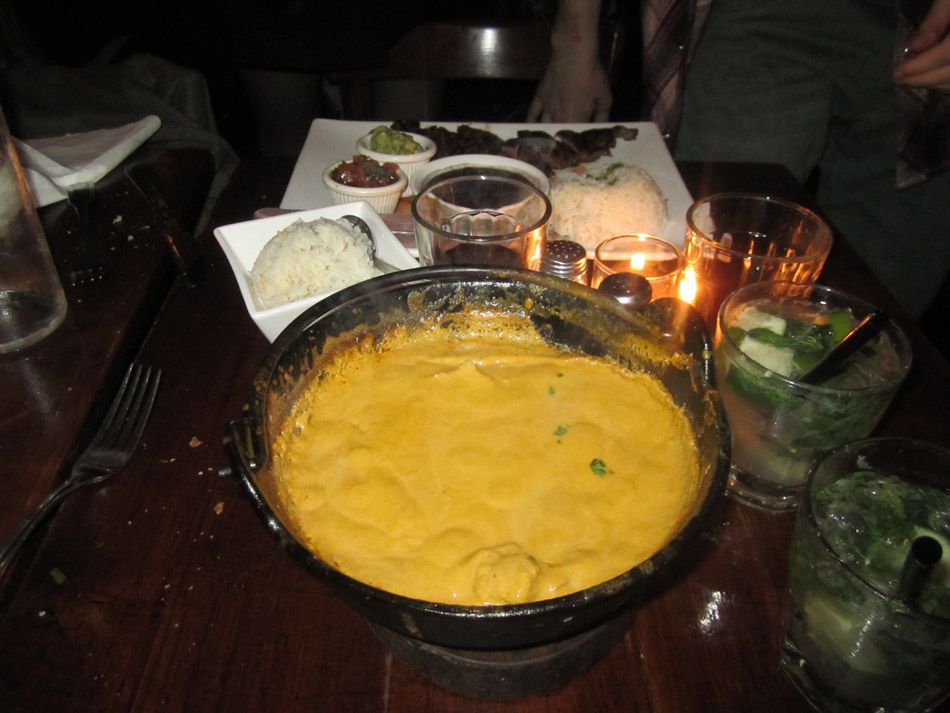 hadnt eaten all day and then got to eat bubbling brazilian stew thing! so happy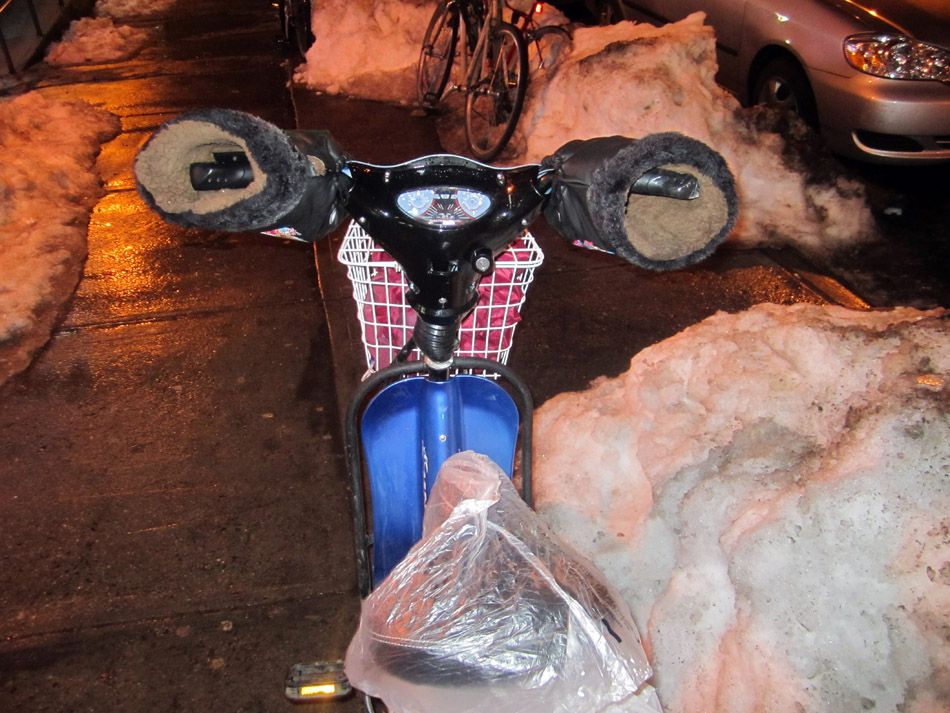 so warmed and comforted

some graffiti vandals fucked up our van

some airplane vandals fucked up the sky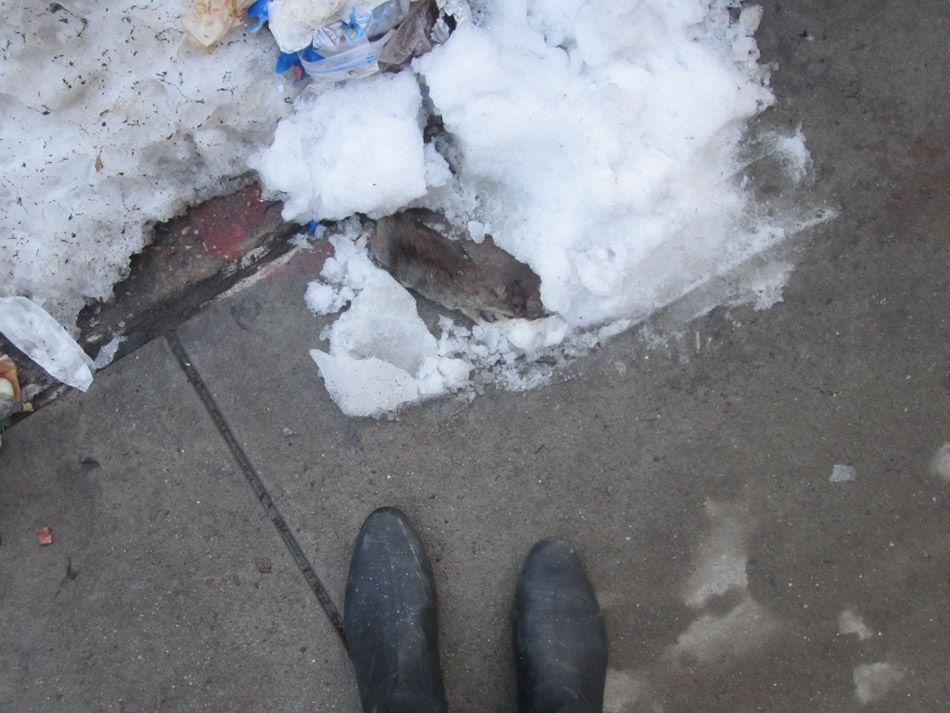 the melting snow revealed its treasures

im on the apartment hunt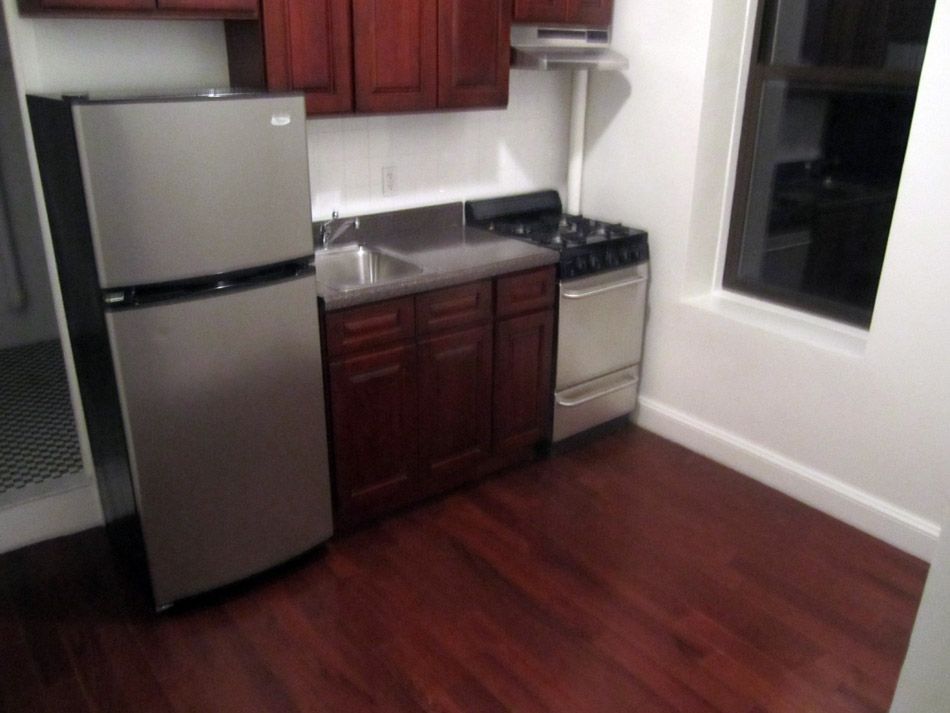 do i want to cook here?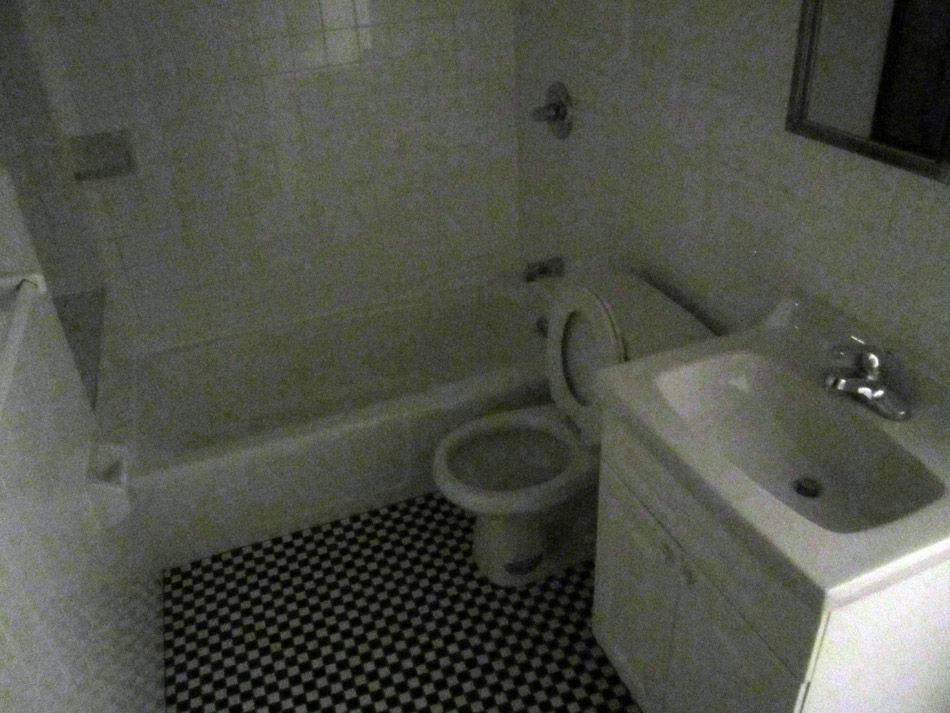 do i want to pee here?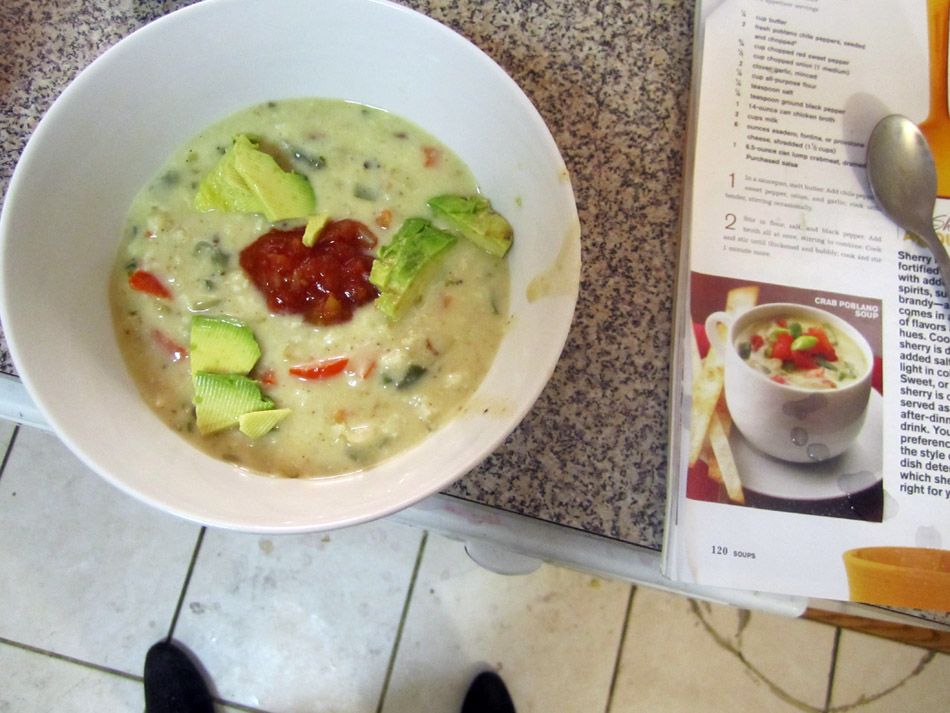 im just going to go home and make poblano crab chowder for 1

any port in a storm

thursday!!!
did you guys get the email this morning????

its goign to be awesome

at the hospital yesterday
just hanging out for like 10 hours
eating lobster rolls in the ER

baddie one shoe had to stay here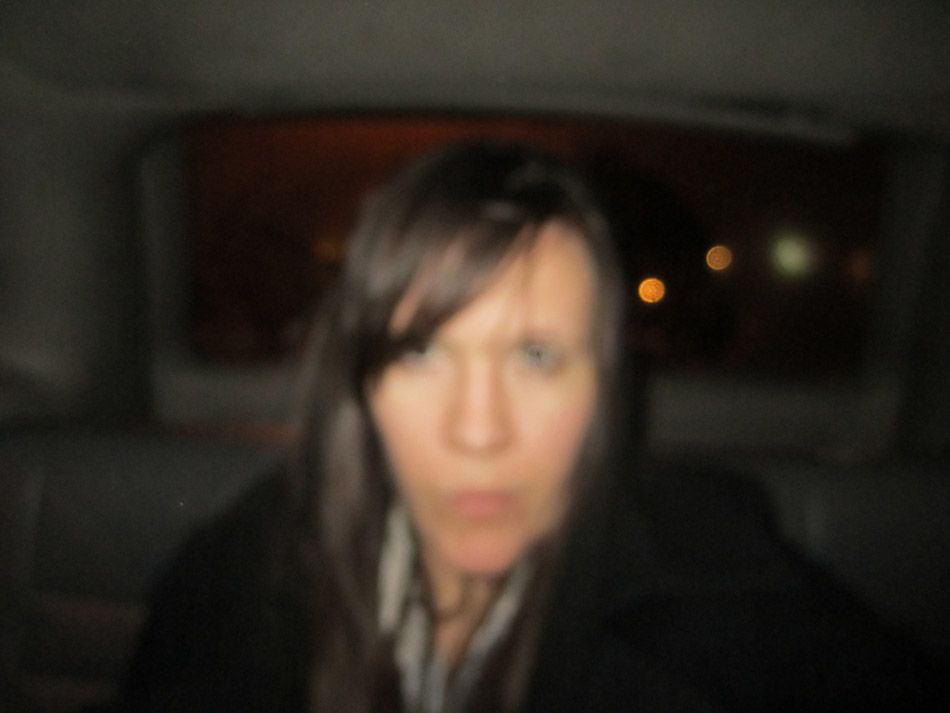 while goodie two shoes got to go home and sleep in nice bed and make soup and watch hulu