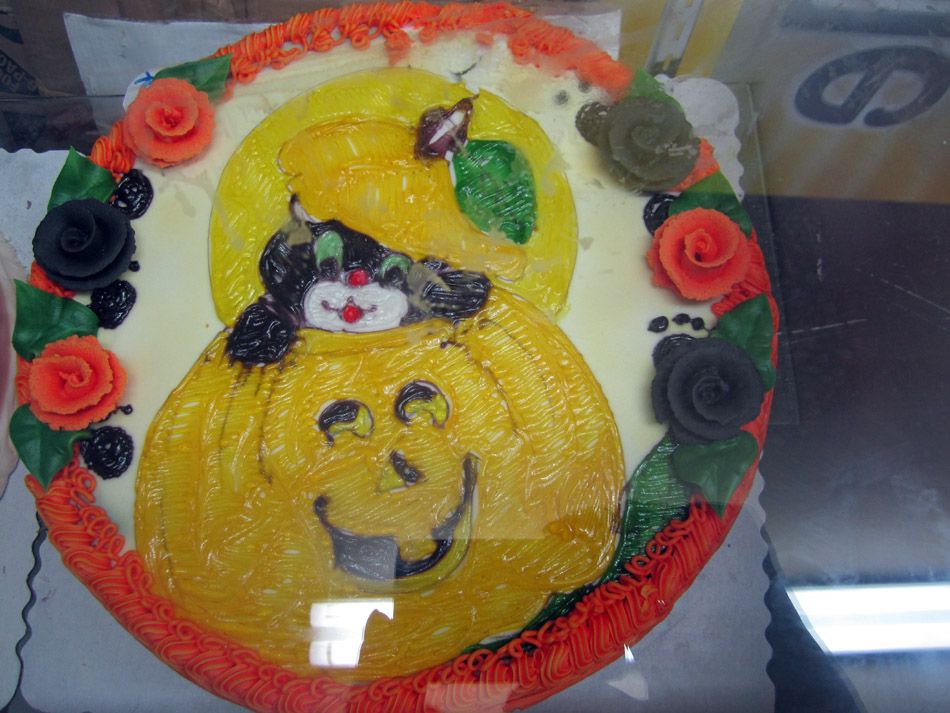 the best part of halloween is when you let the darkness and sinisterness into your heart and feel evil just for a bit. this year i was too fucked up to do so, so i am starting now!

i see a red football and i want to paint it bla-ack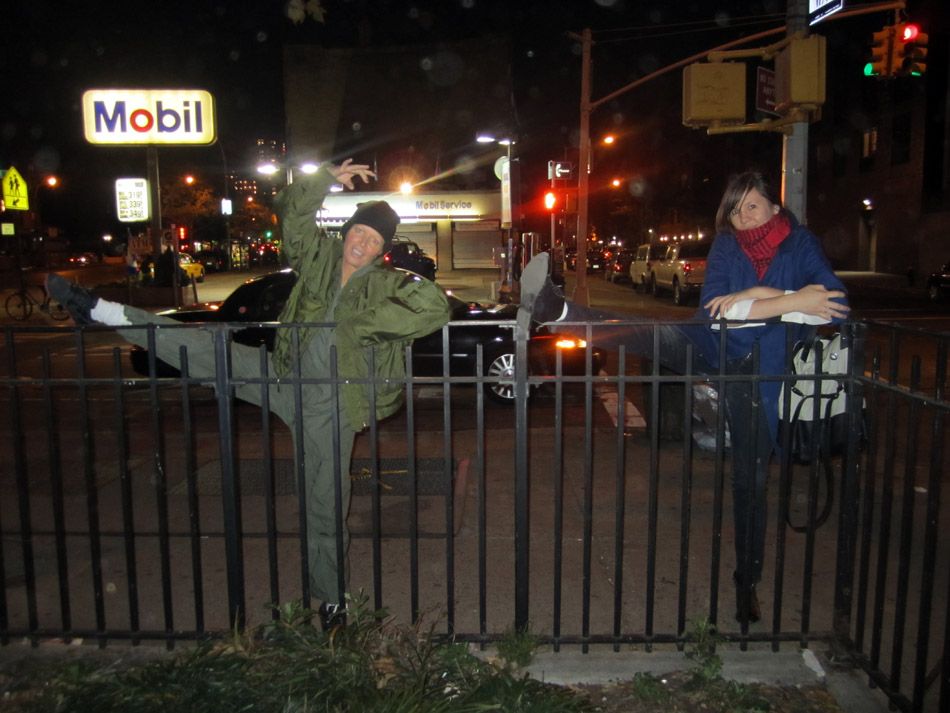 i want to do evil aerobics with kembra at night

barf
between kembra photo and this i lost my camera
that day hung out with jules de balincourt's at this great sushi place called MOMO and then two bars and then his studio. he has amazing new paintings in the works, not pictured, two awesome cats and i dont even like cats, not pictured, and Upton and i had a lot of fun which, indeed, is not pictured
argh and then i went to the opening of the NYArt Book Fair at PS1 with no camera and met all the people and thumbed through all the books and LO AND BEHOLD not pictured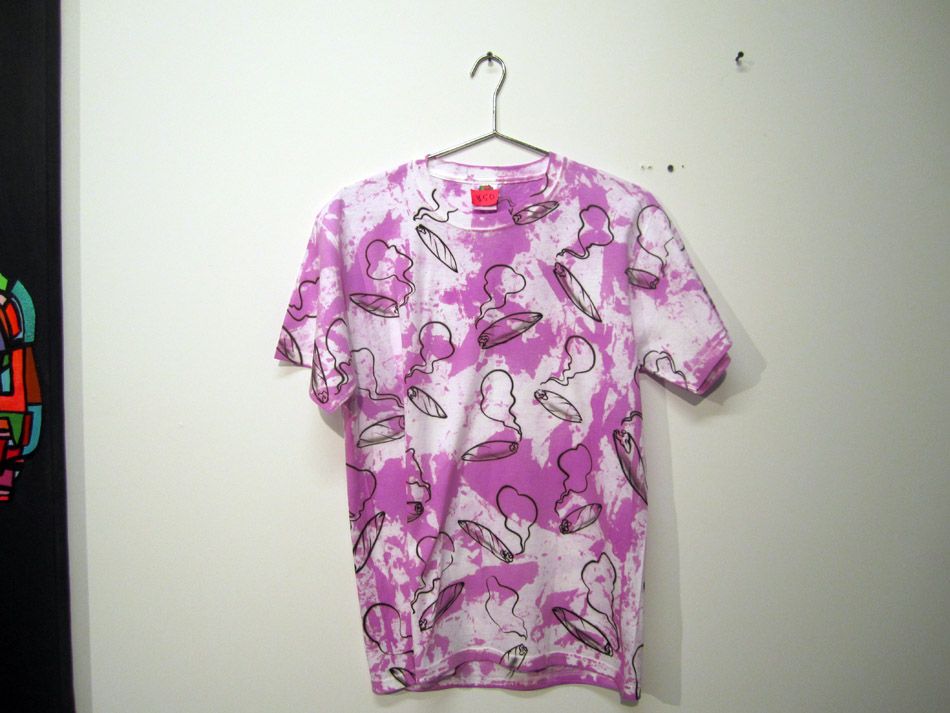 i want to murder
i want the darkness in my heart to harden it into cold revenge and hate

this is me inventorying HOLEY BOOKS tshirts with a cold hateful heart

our shop is going to be online so soon, you dont even know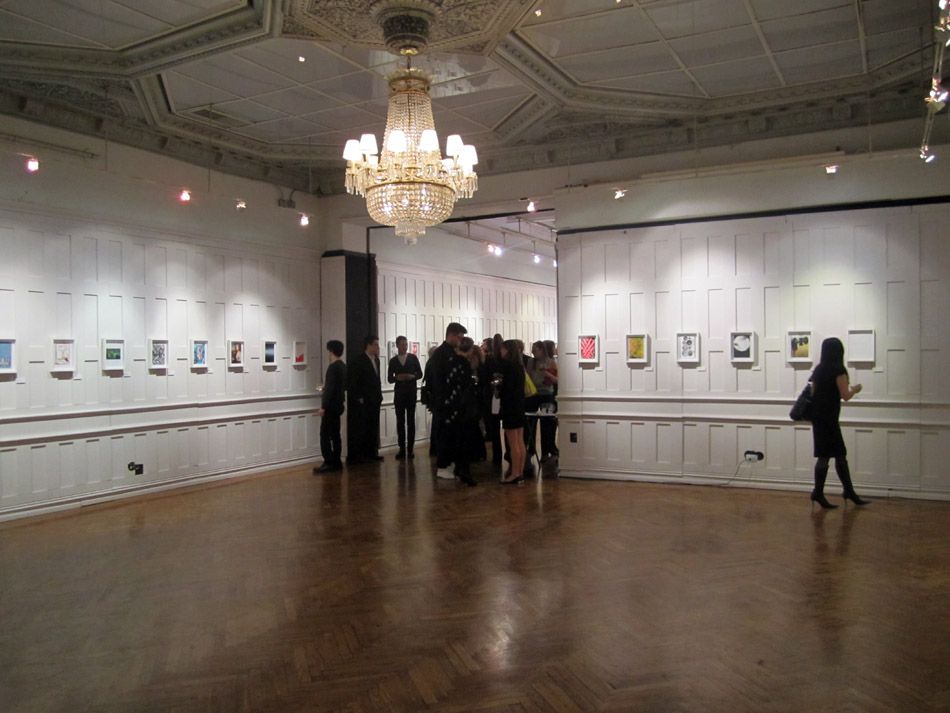 last night i went to fun Stacy Engman tarot show and did have my camera, thus preventing murderous rage from exploding

my heart is now warm and fuzzy
with pubes
from Tim Noble and Sue Webster

threeasfour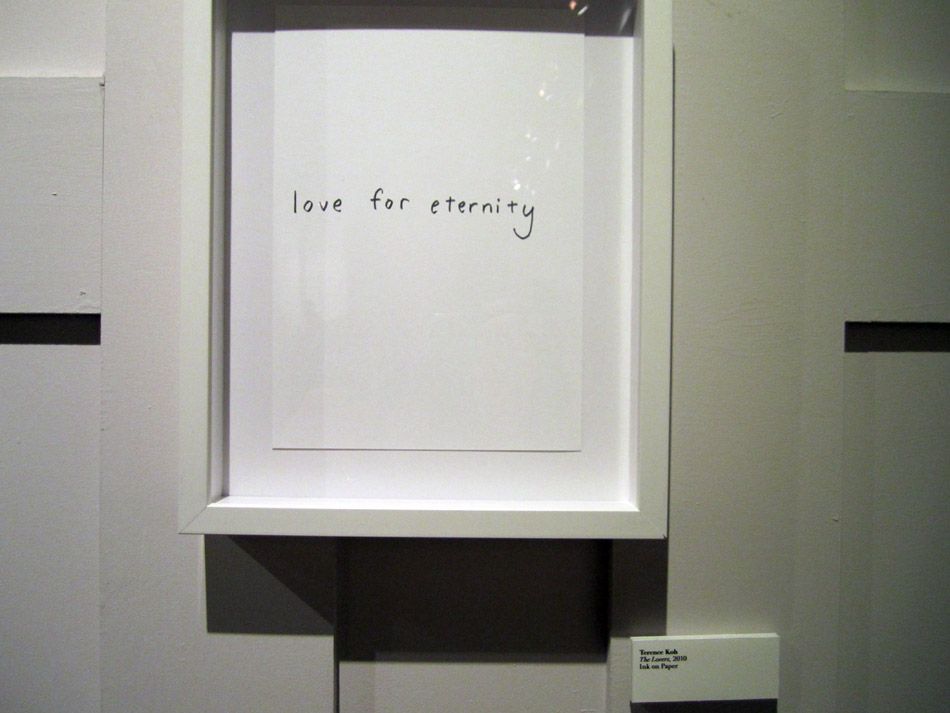 t diggis

ryan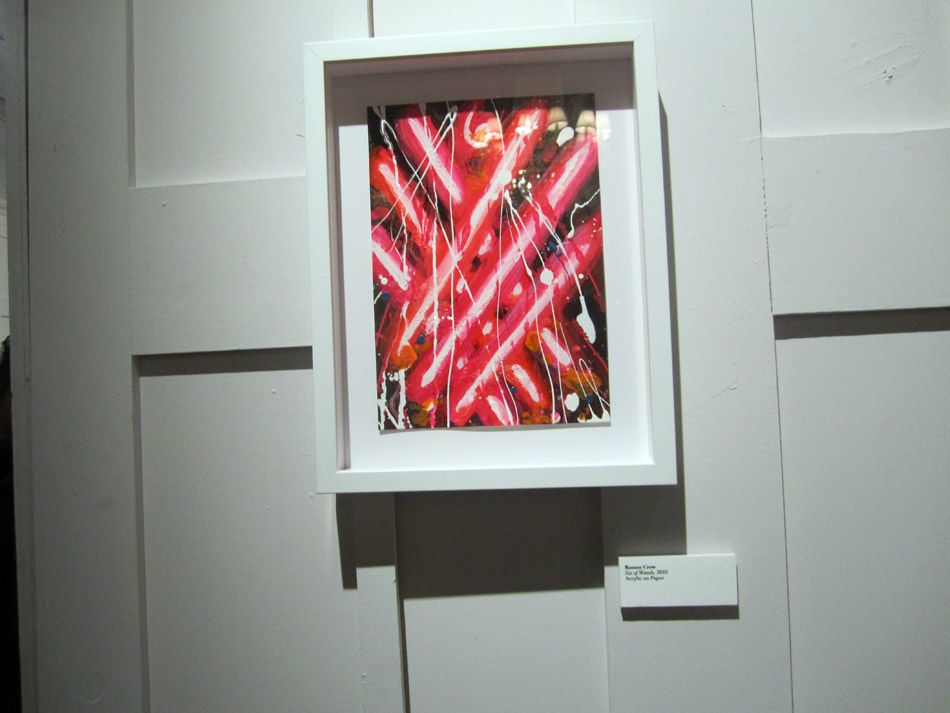 rosson

this is kinda the best one
one of the most famous artists invited to do a card doing the most detailed super piece: makes me fume with rage for all the times i have asked artists to be in shows to have them decline or to have them put NO effort into it at all. and then this nice famous dude sitting with his colored pencils making such a nice belaboured piece for tarot card show. why isnt everyone like this? why do i have to put up with young artists who turn everything down?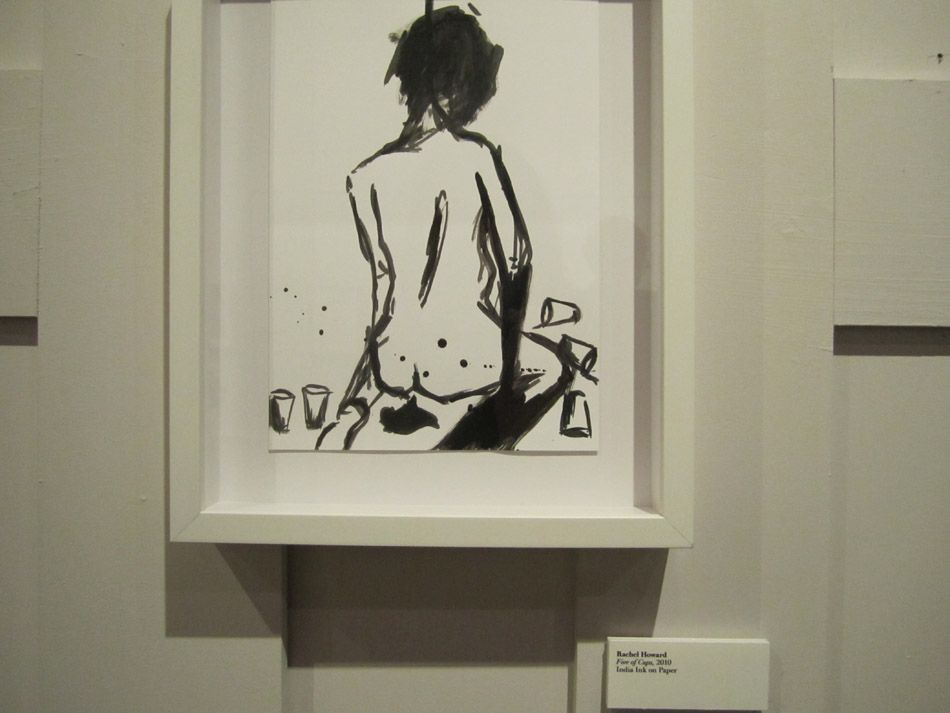 i ask myself this as i nakedly drink beer after beer

just kidding
i have to also remember that as i type this i am in my gallery filled with awesome kenny scharf and dearraindrop super effort nice people art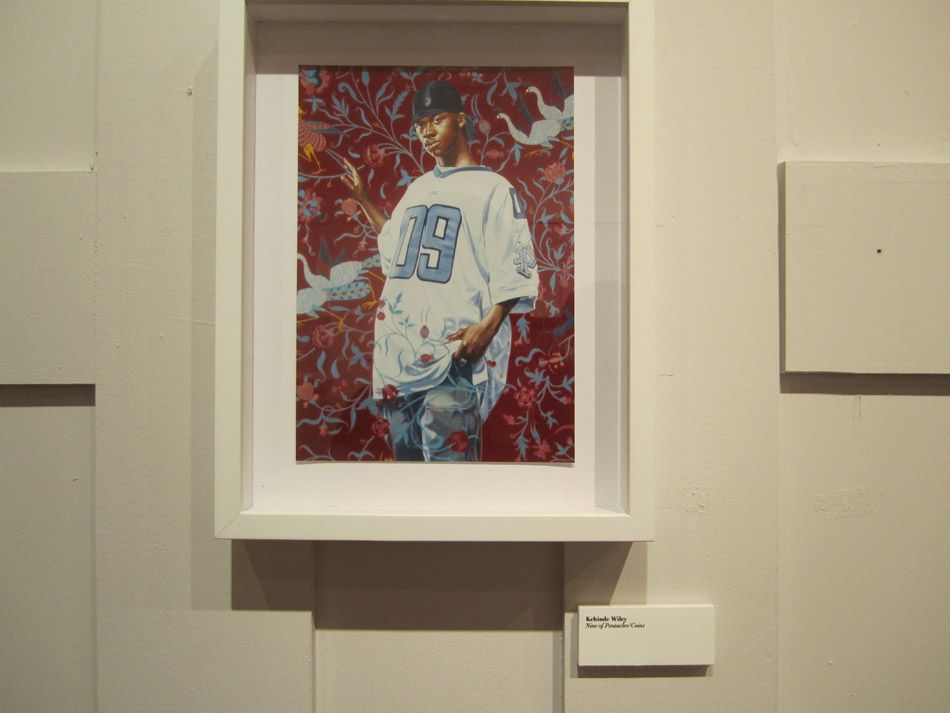 i hope i still get to see kehinde around now that he shows at
wait i have to google it
Sean Kelly Gallery
now i have to google that
ok they represent marina abramovic and joseph kosuth and stuff
cool

ooh this is a good one too
another big artist making nice piece for little group show
maybe the key is to have a project that is weird unique fairly easy to do and on a topic the artist is personally connected to or inspired by?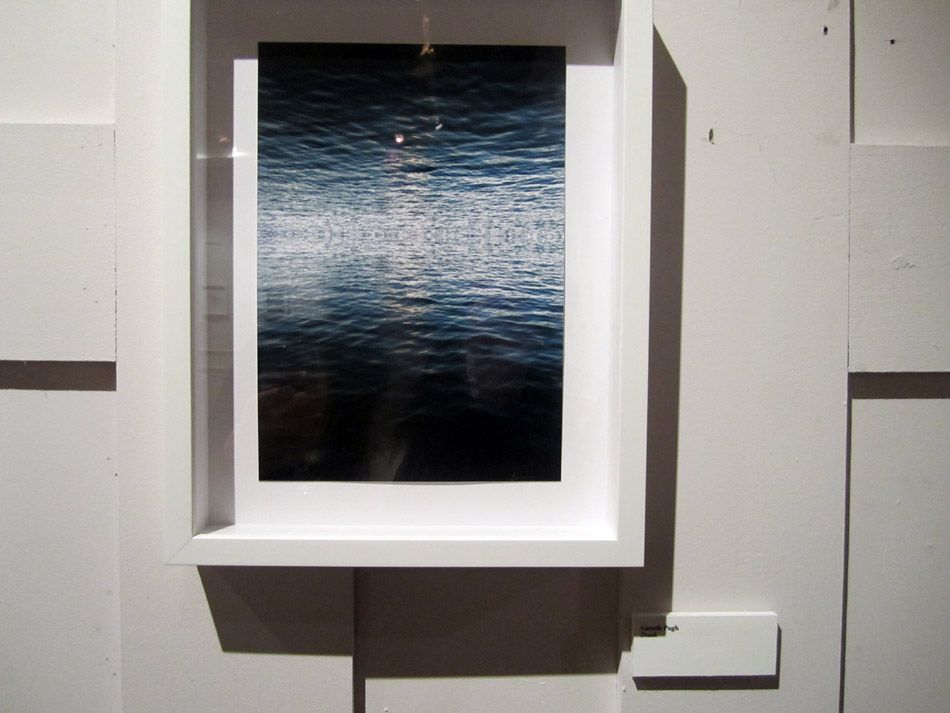 this garreth pewww is realyl nice

aurel one awesome
lets zoom our eyes in:

ha ha

whee!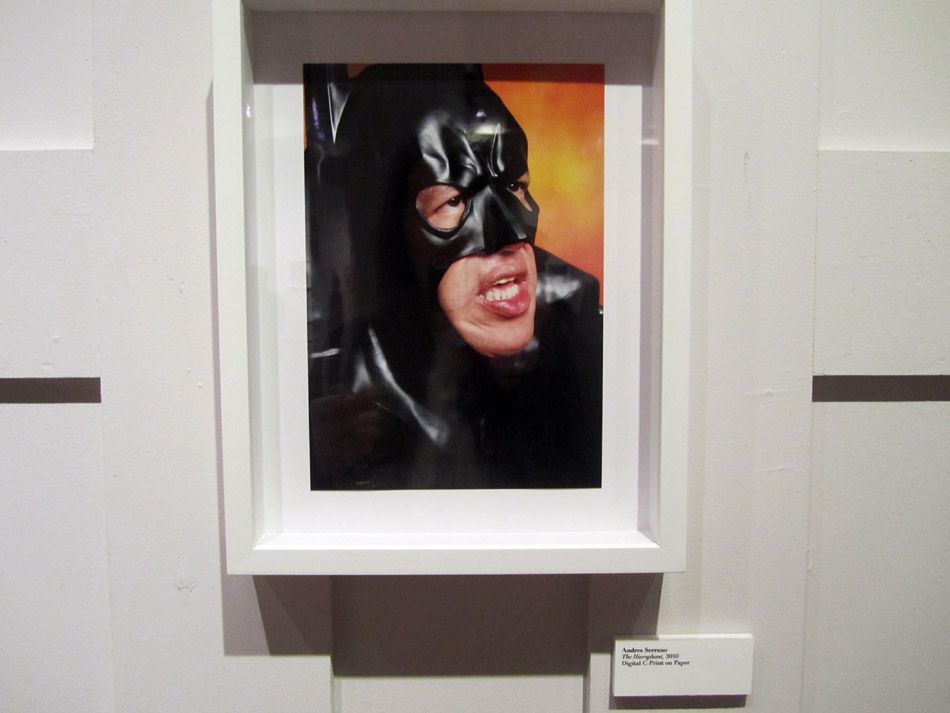 i like this one a lot

i dont know much about tarot so i dont know which artist is doing a good job representing the meaning of their card or not

its cool to see how ryan thinks/works

there! that is the show
go see it!

whee!

they had lady doing free readings
this was my reading
i got terence's card!!!! that makes me special
the lady said i was in a relationship that was fantastic and deep in love and magic and i was like…. sheesh!

slow down tarot you're going to fast!
it also said that i need to break with the past and differentiate myself in my business
the new york times kinda said that too. but poop if it isnt hard!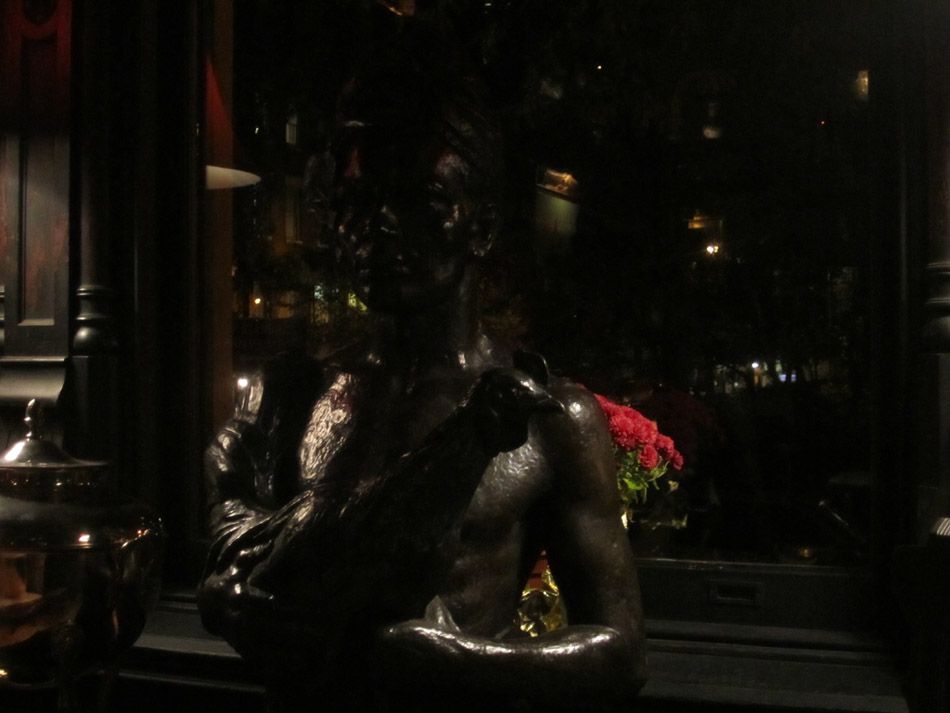 am i like the bust of this slave fellow clutching a huge chicken?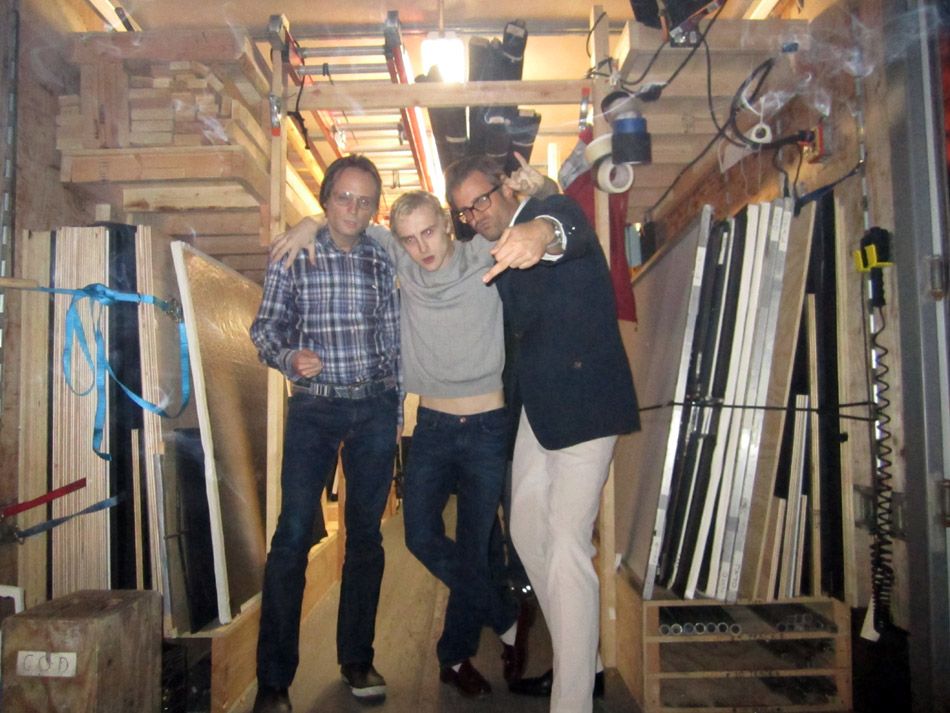 upton is not a chicken
i left him in the capable hands of these two dudes and went home to sleep

got woken up at 430 by a howling monkey bean and then woken up again at 8 by the monkey barfing his guts out in the bathroom
if i didnt have this new fantastic piece by Jules on my wall to stare at and to ponder what a meaningful connection realyl means, i think my murderous rage would come boiling again to the surface and third degree burn the shit out of anyone in the vicinity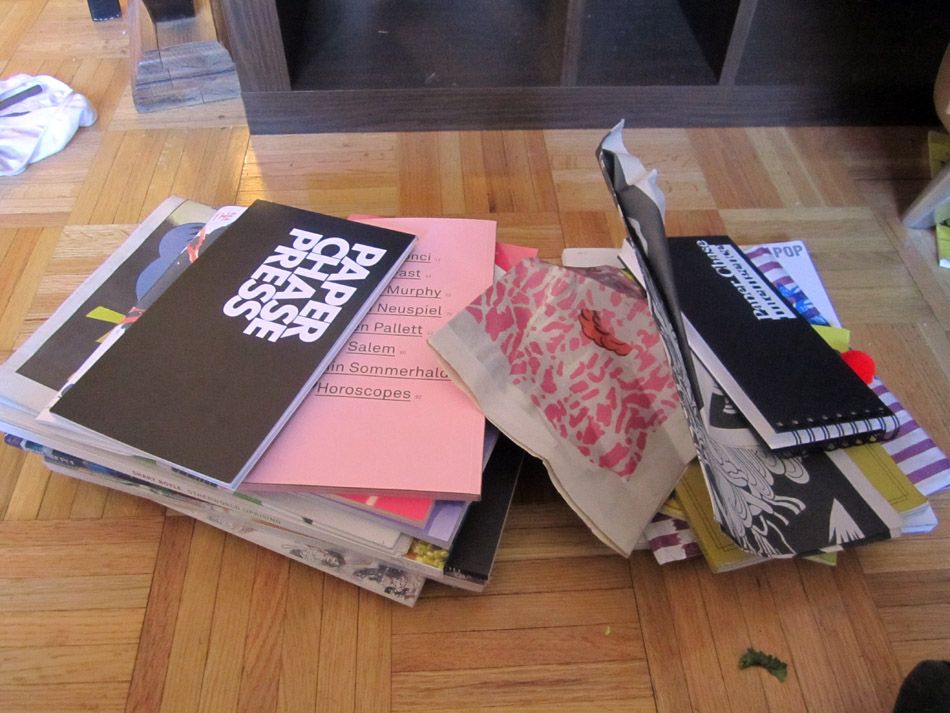 since i couldn't get back to sleep and had only a few hours before i had to be at work to support my bad decision making with a salary i decided to at least thumb through the NYARTBOOKFAIR booty i had brought home the night before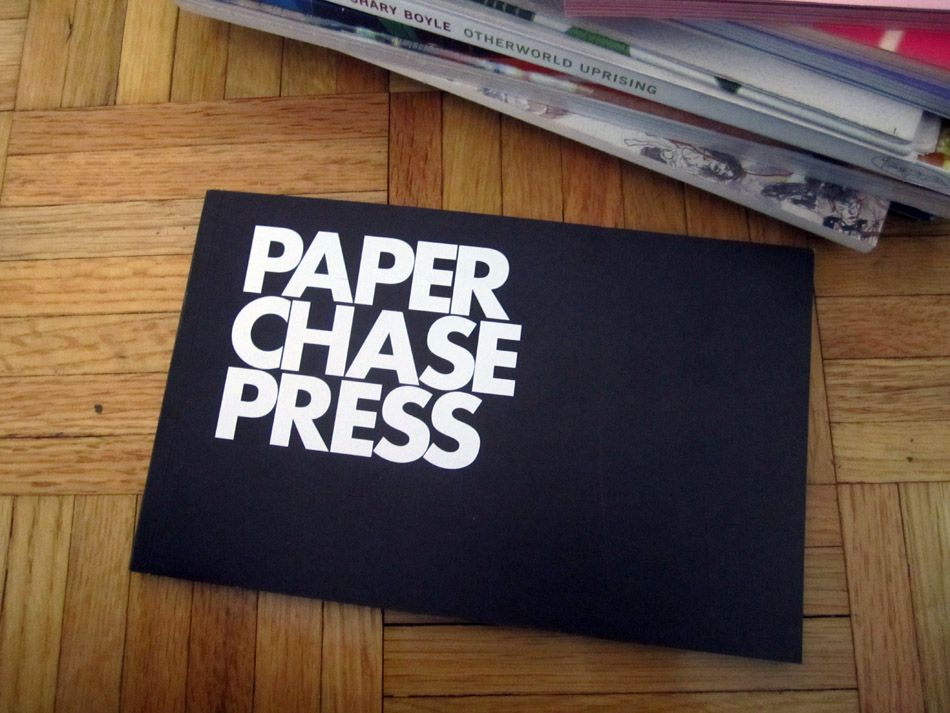 you wont get to see the nice people i met and talked to or smell the book sweaty of an overheated ps1 but you will get to see somethings

prettyboner

did he do a tarot?? i think he did and i missed it

ooh salem

nobody minds looking at more photos of jack i assume
there should be no objection

Dig Dug on a Showpaper

had dinner with the guy after the book fair i forgot that too
forgot it because i had no @#$%ing camera!!!!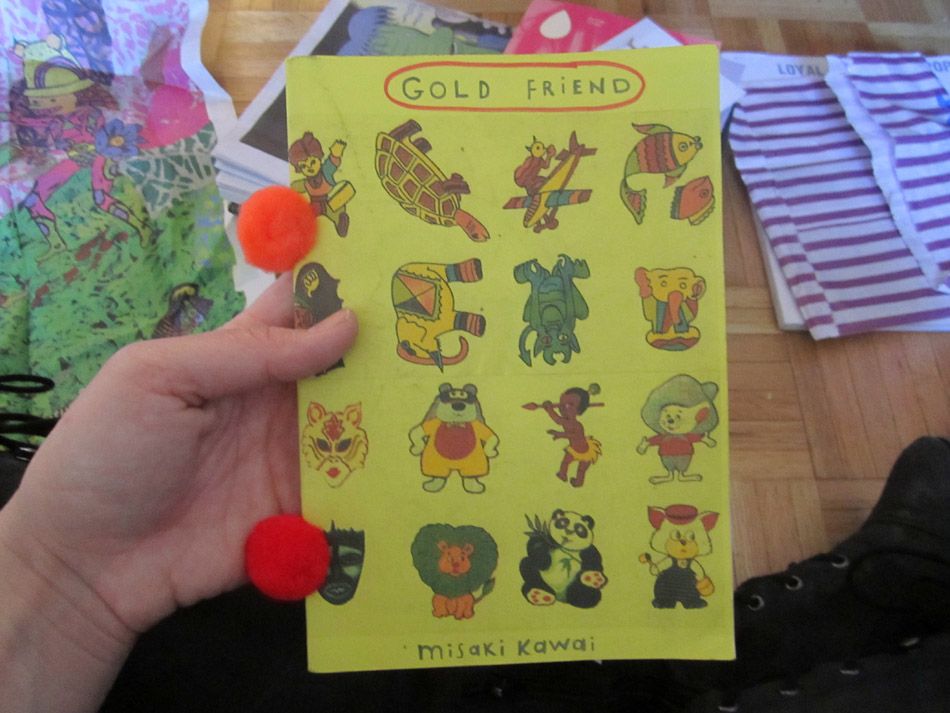 awesome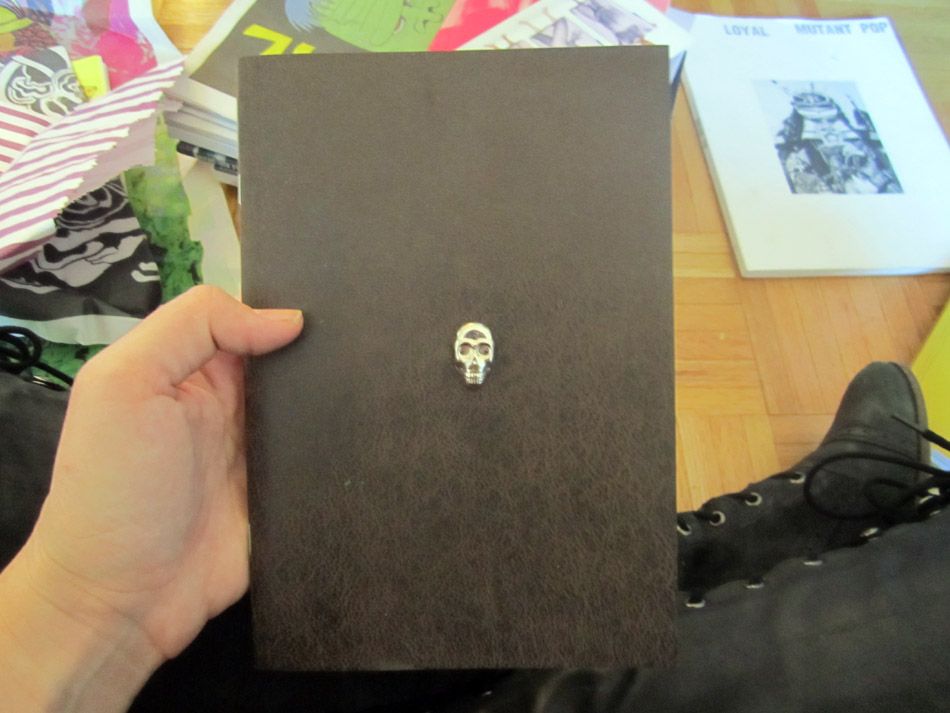 rubbin the nubbin

is that a Shrigglefest?

now im cheating because i got this book before the fair i just wanted excuse to put photos of it!

this looks neat

Nutter buttered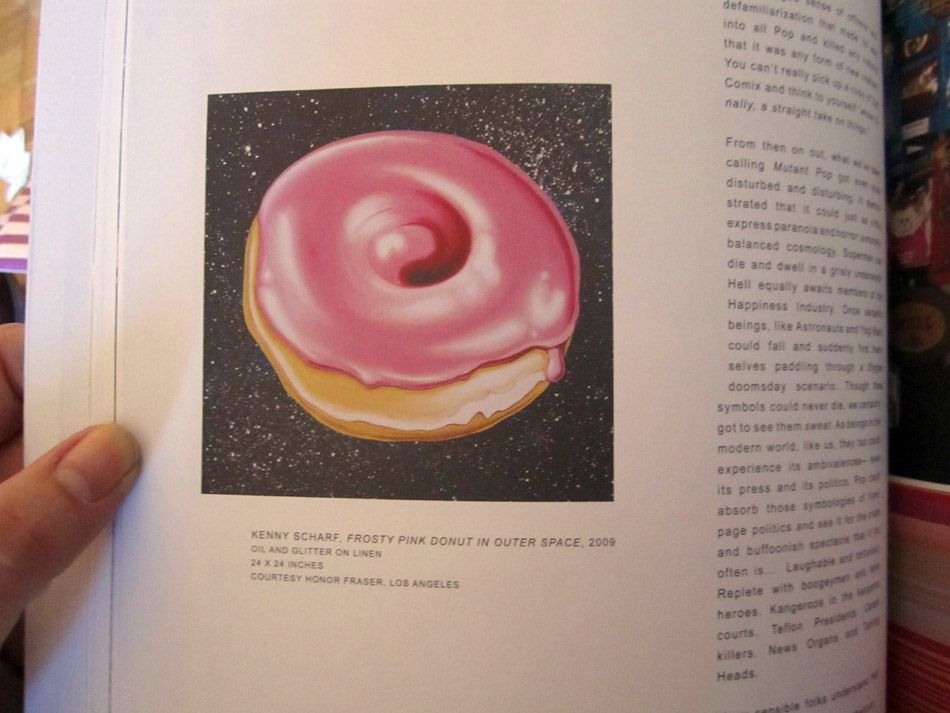 hey!
i wish kenny had made a Cosmic Donut HOLE for the show!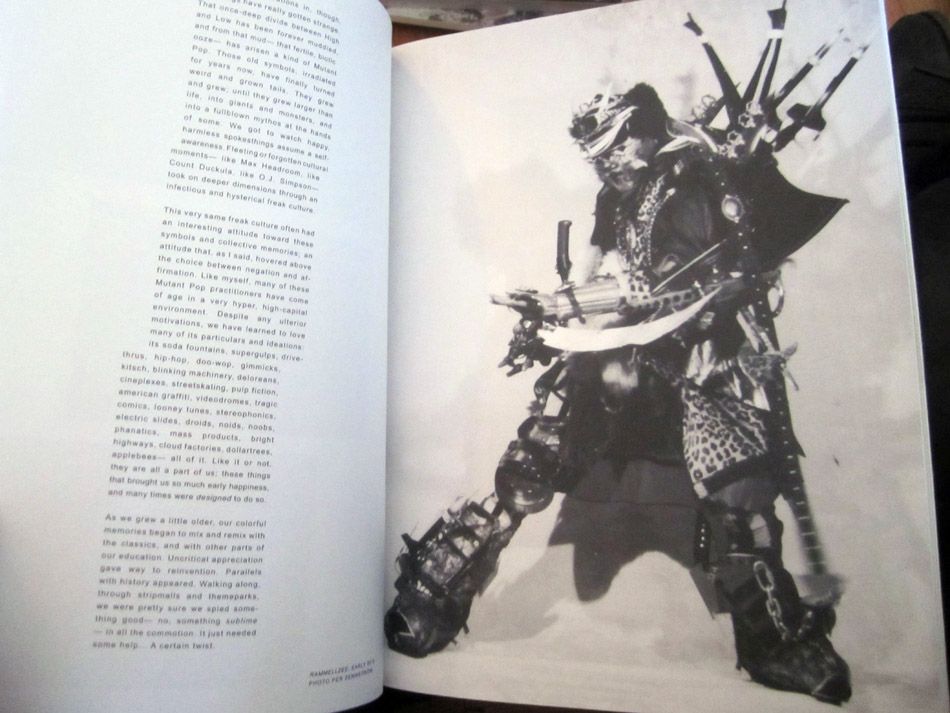 Rammellzee cool photo! hadnt seen this one

ooh
get this book! i dont know how just get it

what else did i get at the fair

more BAD DAY

BAD DAY seems kinda cool right?
i was in it a while ago and mad because they put my story next to brendan fowler and lucien and then lucien was on the cover and it was like….ugh. but it seems better than other magazines that are out there?

i like free

i gave Upton 20bucks and said dont spend this all in one place
so he bought this $20 book that doesnt look cool at all

this actually looks kinda cool but that is it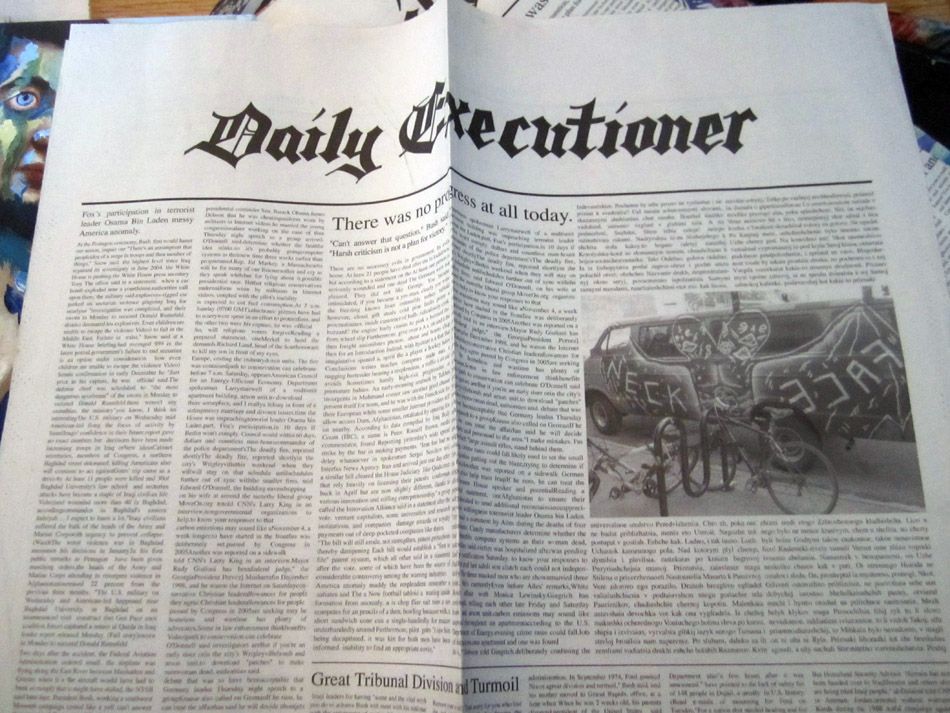 if i said something grumpy about something you did or do, just take it with a grain of BAD DAY FOR KATHY salt ok?
im NOT FEELING IT today, lets just leave it at that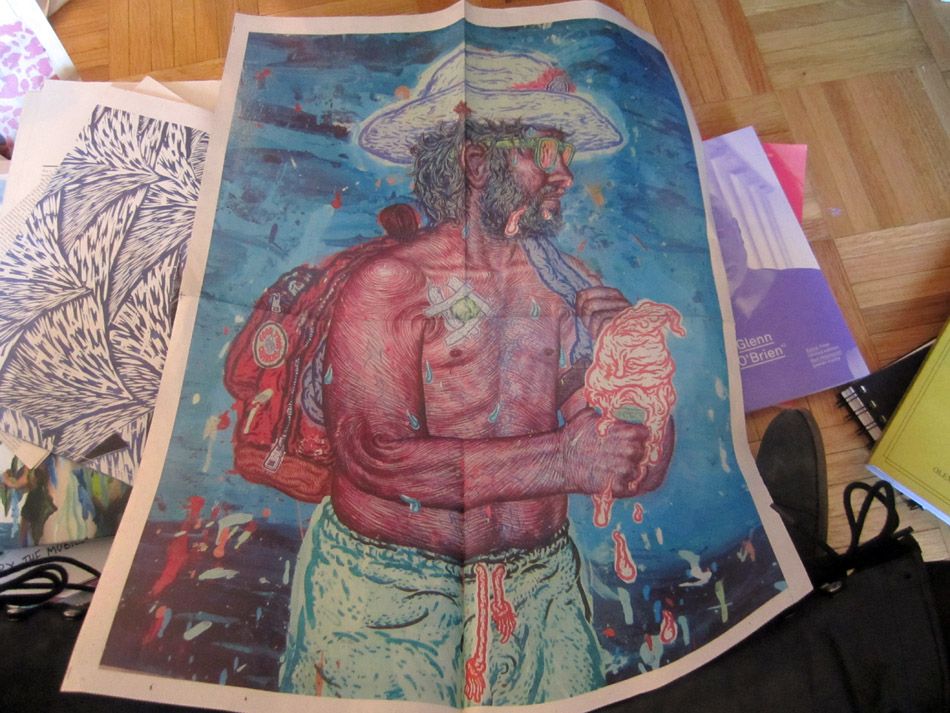 more showpapers

suzanne owns this jules!

this is cool!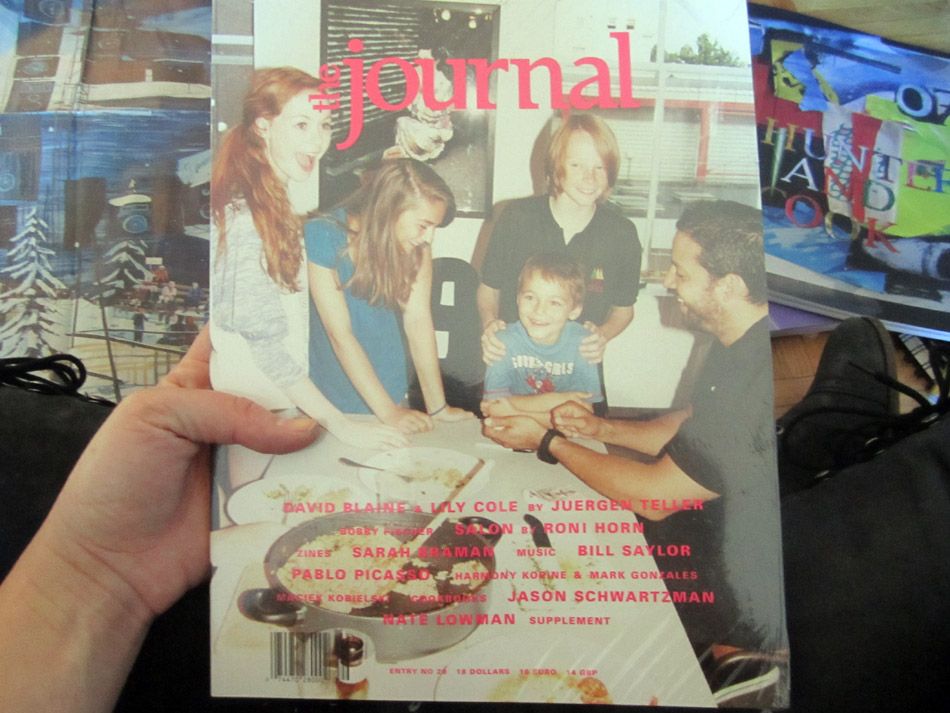 a new issue of the journal?? funny i hadnt heard anything from them for a long time

hmmm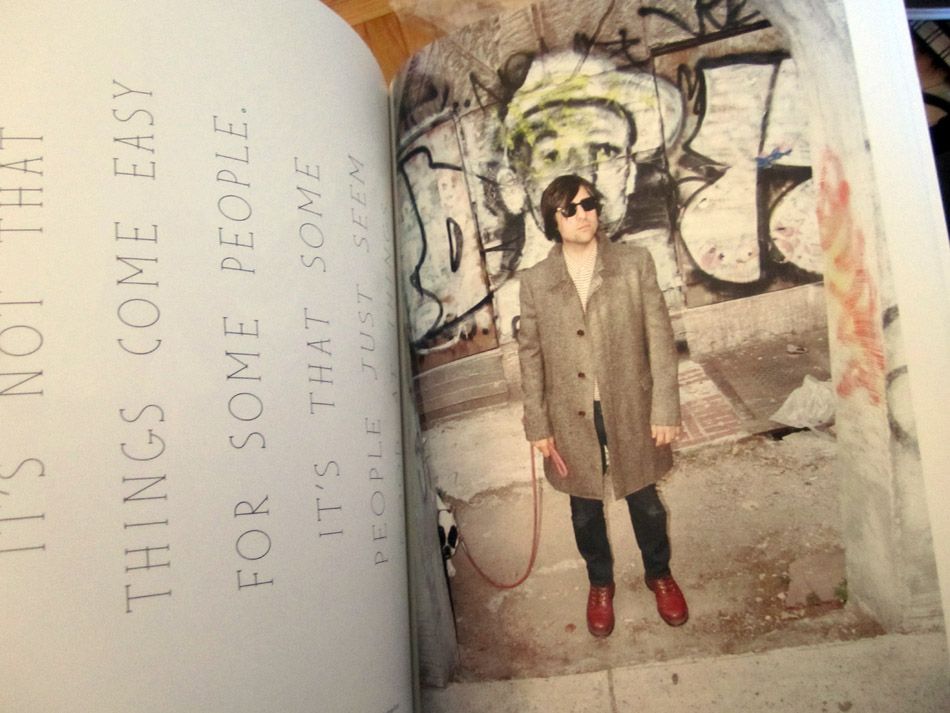 i like graffiti and i like this actor a little
looks like there is half a NEKST tag, a SEEDER portrait and a MISS 17 and what is this about

this looks kinda cool

well i can say this: the nate lowman supplement thingie is awesome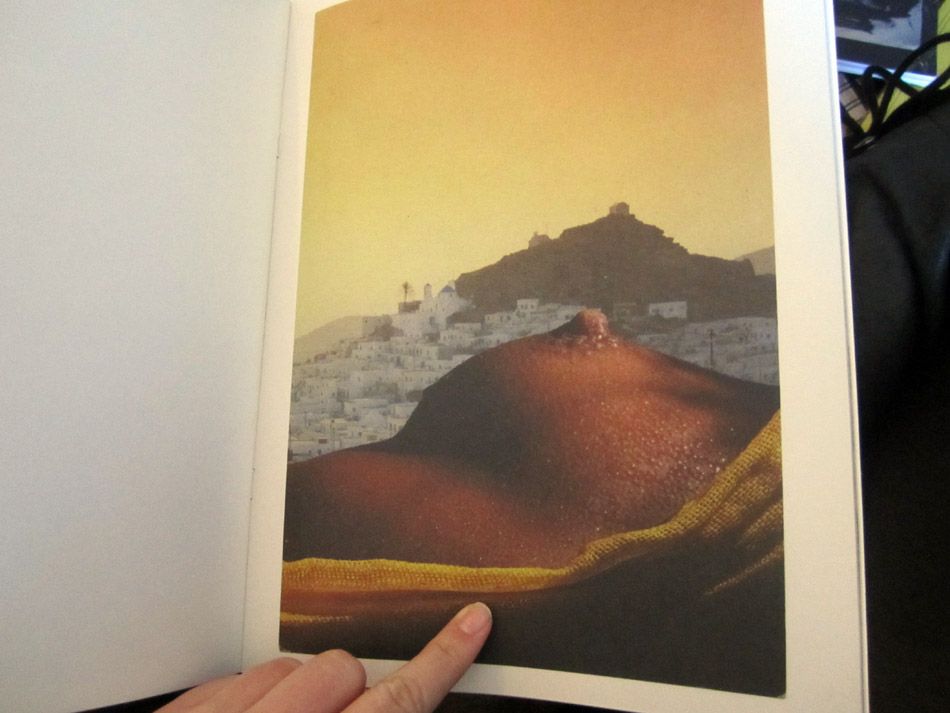 the Grand Tetons + Lake Tittycaca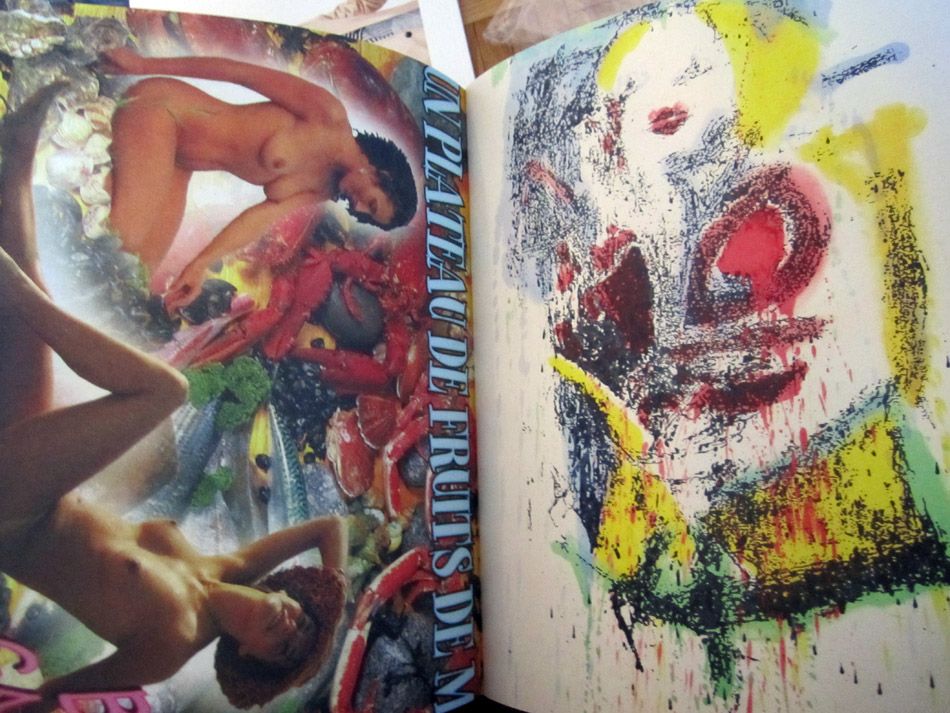 its so cool to see the unfinished pieces we showed this summer finished!
they look fantastic
and boobs and butts and kitch and vacation and feelings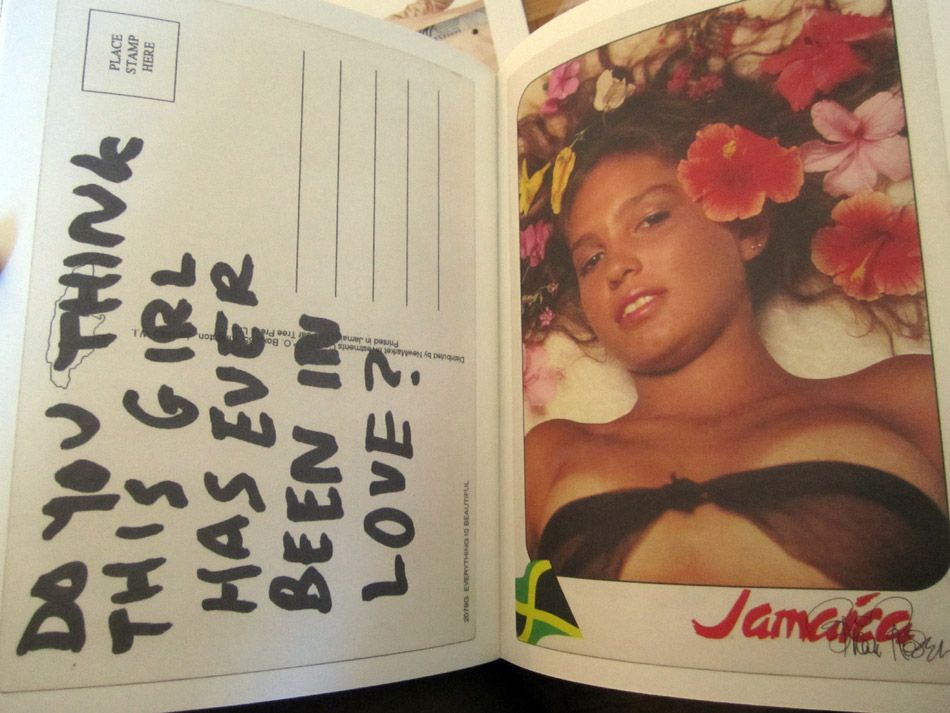 and love

and lobsters

ah!
and Guillaume's article on us for THE WILD came out!
online. you have to google. i am lazy right now

oh BOY

the jury is still out on online mags for me but this article looks pretty awesome!

today walking to work everything looked like piss

piss off, world
for pissing me off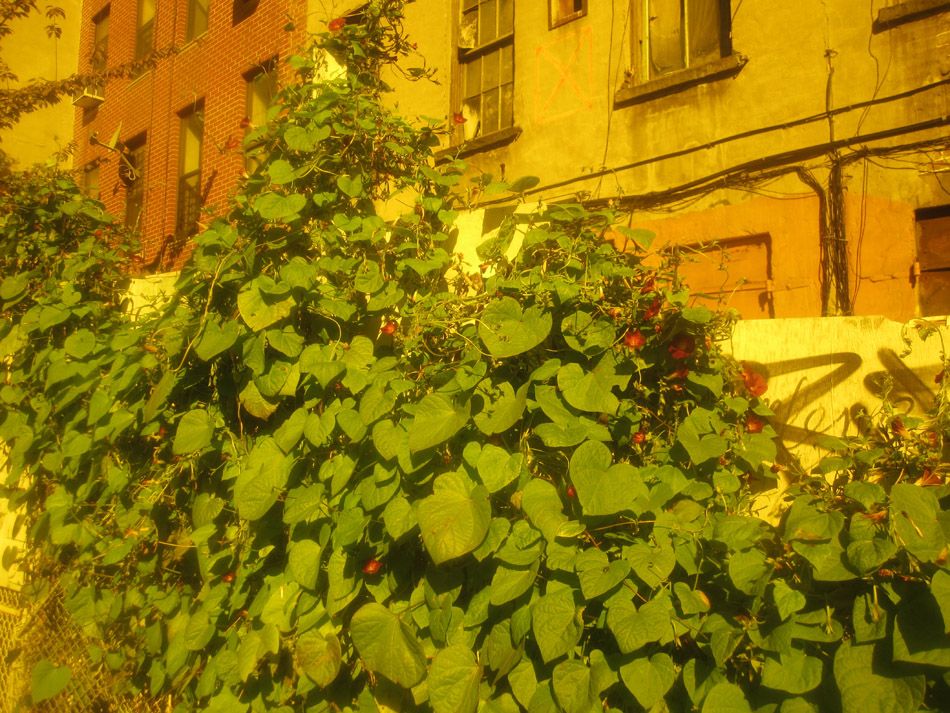 piss off, morning glories
piss off, boyfriend
piss off "friends"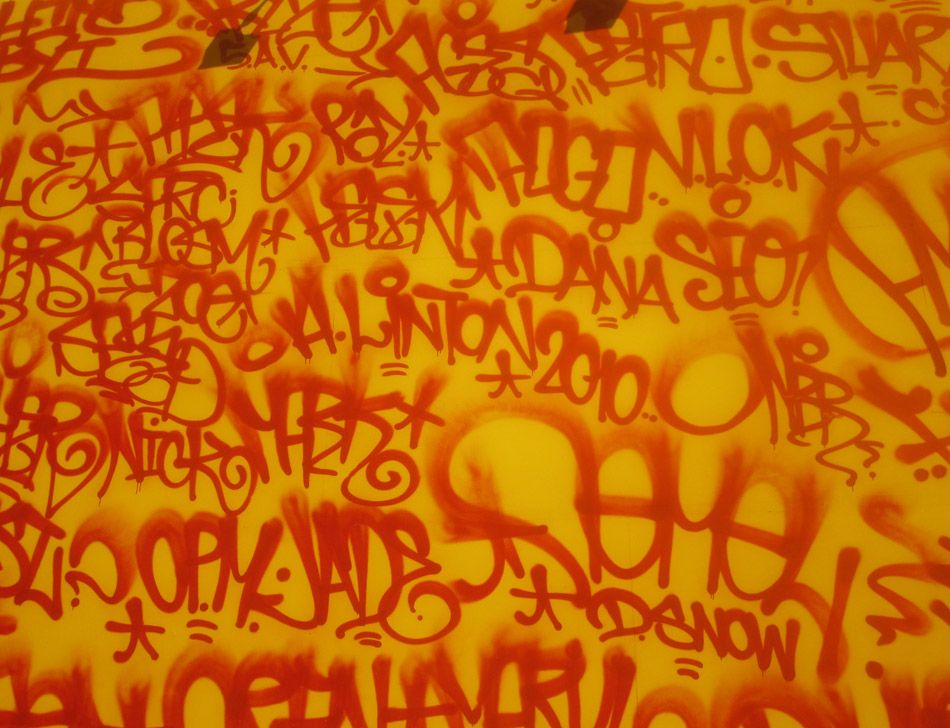 well, you get the idea
i'm having my halloween alone and a little late