now is the summer of our discontent made glorious fall by the awesome fall shows at The Hole!

i hate summer and i love fall
for manifold reasons

i like how everyone messes up the above quote when they crop it to "now is the winter of our discontent"
a paraphrase of the full sentence would be "right now is glorious summer and the winter of our discontent is over because Edward IV (sun and son of York) has ascended to the throne"
but it is said sarcastically

today was the last day of the Mat show and in a few hours, Dearraindrop arrive from Virginia Beach!
yesterday i went to Lauren Cornell's internetty opening at the New Moo

i was happy to see this was not an "aids 3D" piece
amanda ross ho made it if i remember correctly? its neat
you have to see the scale to get the interest i think

this piece touched on my personal feelings vs objective curatorial feelings:
i personally privately or whatever have strong feelings about "art in the digital age" and love corny things that i shouldnt like 8bit like chip tunes like anythign old video game looking like bad GIFS like internet commenting. i actually suggested to avery he make a piece of hilariously juxtaposed angry internet commenting recently
and he looked at me like "are you kidding"
and it took me a second to realize that was a corny idea
because of my intense personal proclivities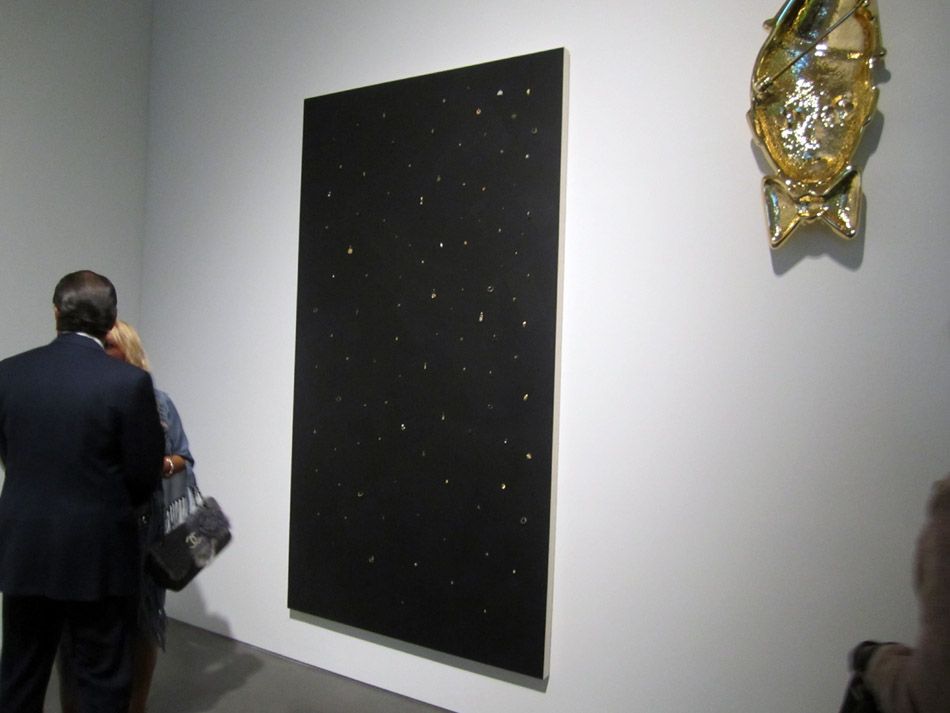 patrick if patrick was a girl?
(the fabric is covered in pins)

speaking of patrick i bumped into him today!!!
it was so weird
he was on his bike stopped at the light by the bowery mural, he would barely look at me or say anything it was horrible!!!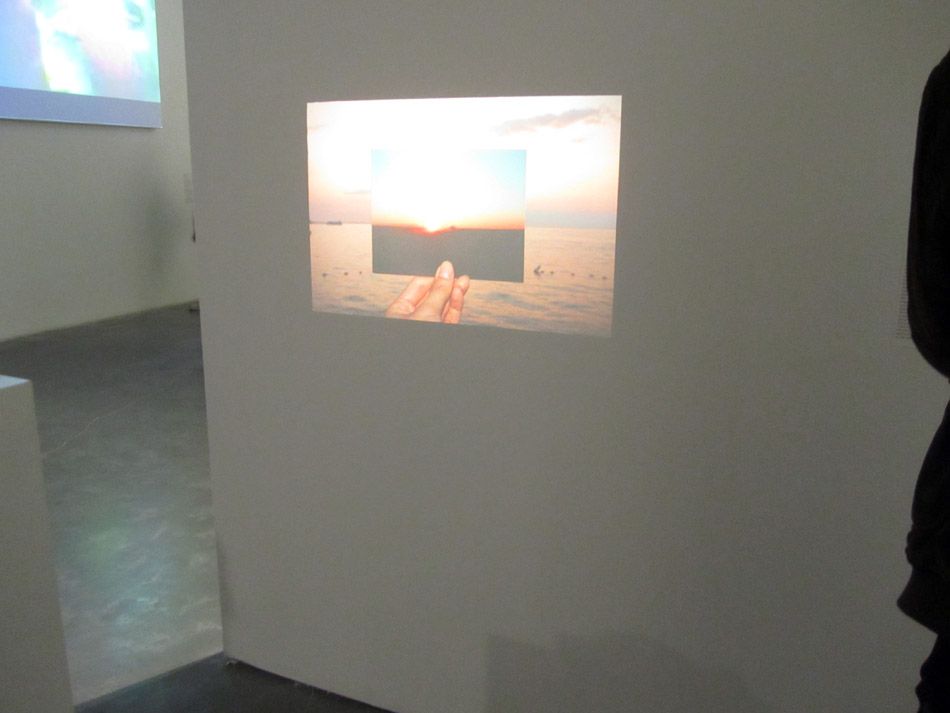 as much as i love clunky analog dinosaurs lingering in art, i would love to see slide projectors retired forever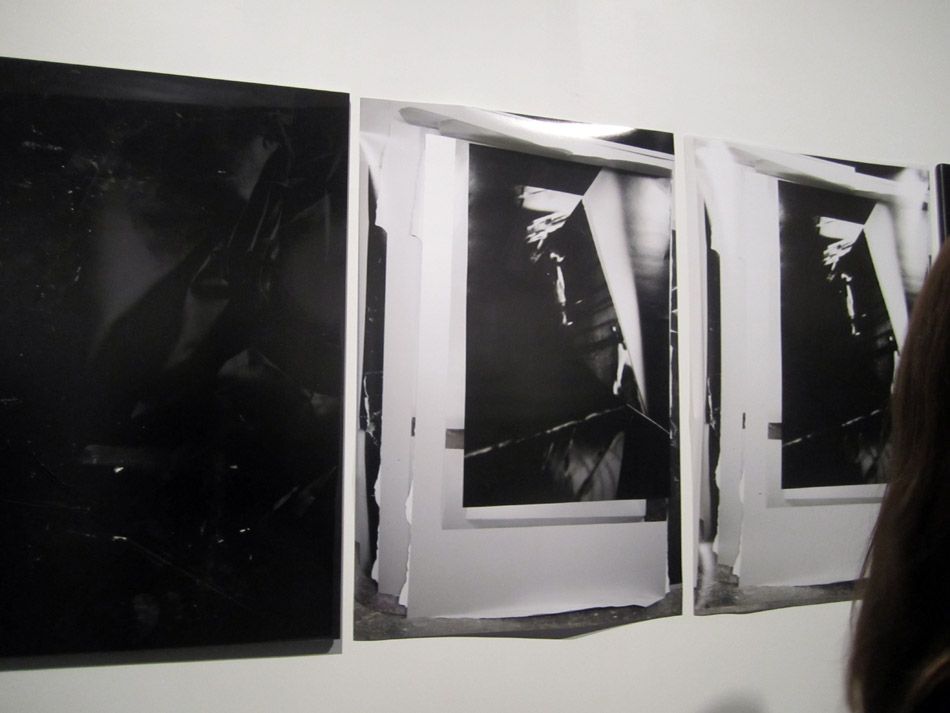 the wall label described these photos as explorations of how digital cameras can fuck up (was one of them called "digital flare"? that doesnt sound right… fuck.) and that sounds really exciting! but then none of that excitement is present in the piece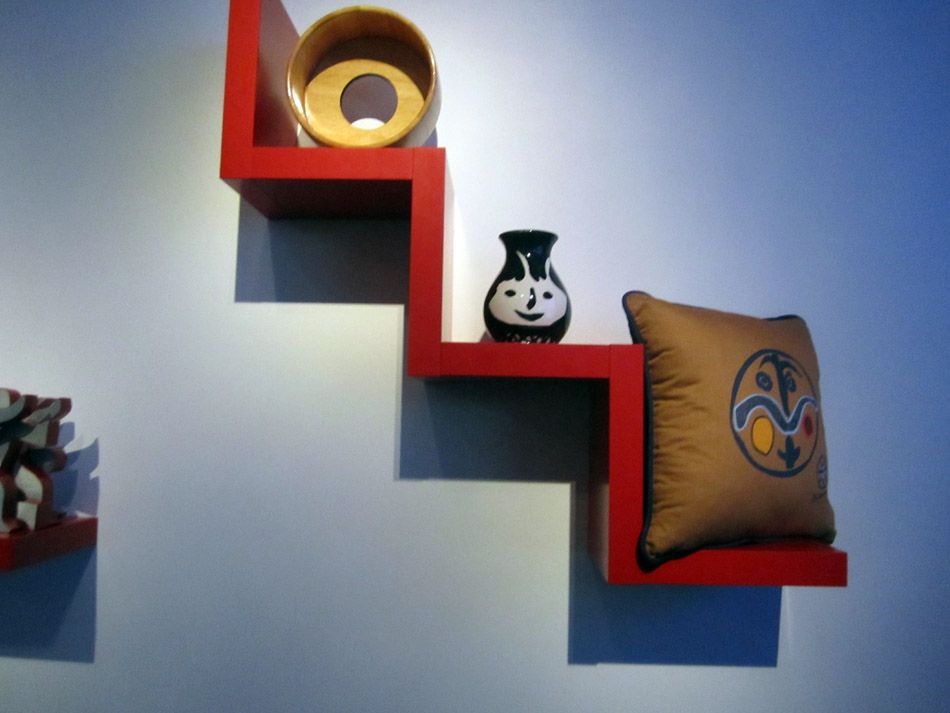 this was a surprise favourite: Hanne Mugass did i spell that right?
items on ebay that people have bootleg customized with modern art
this photo is not the best photo unfortunately
a good reason to go see in person!

takeshi's piece is banans:
he essentially spent months and months finding a new way to make a video (after pioneering the data moshing technique and making the best videos with the hacking existing clips method) and learned all the 3d animation thingies and made this crazy POPEYE movie
the copyright for POPEYE just expired, which is weird the idea of expiring copyright, so takeshi made a bootleg popeye movie from memory that was all these sad fucked up anti-hero vignettes like him chugging spinach and destroying his apartment in a spinach-drunk rage, him getting evicted, etc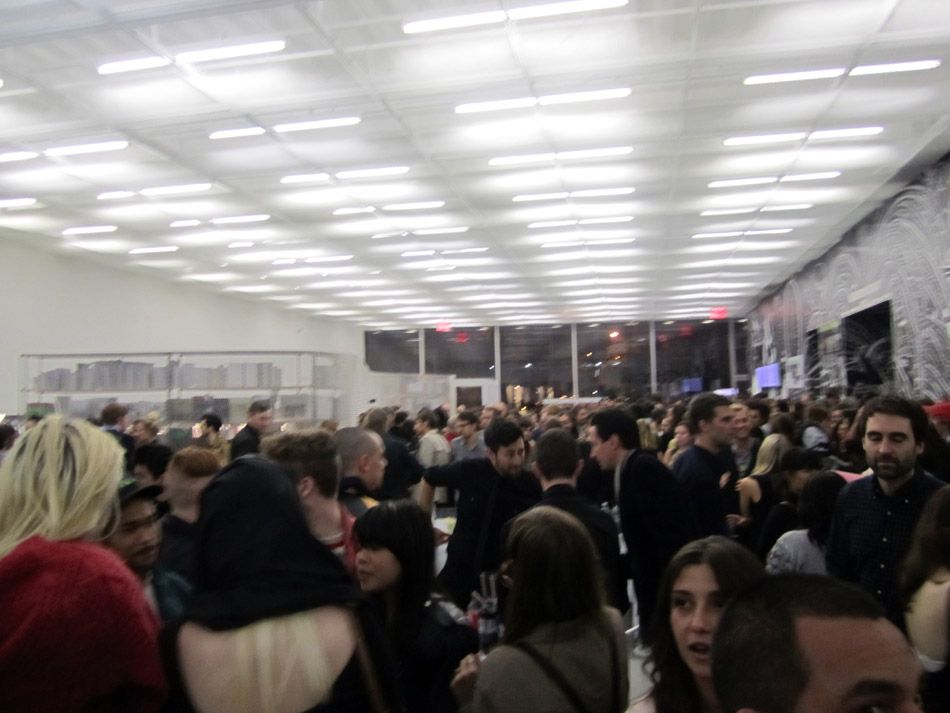 whee!
i missed a few pieces in the show due to excessive crowding but look! who is that blonde on the left?

upton and i will eat more coffee-rubbed burgers while you figure it out

its SALEM!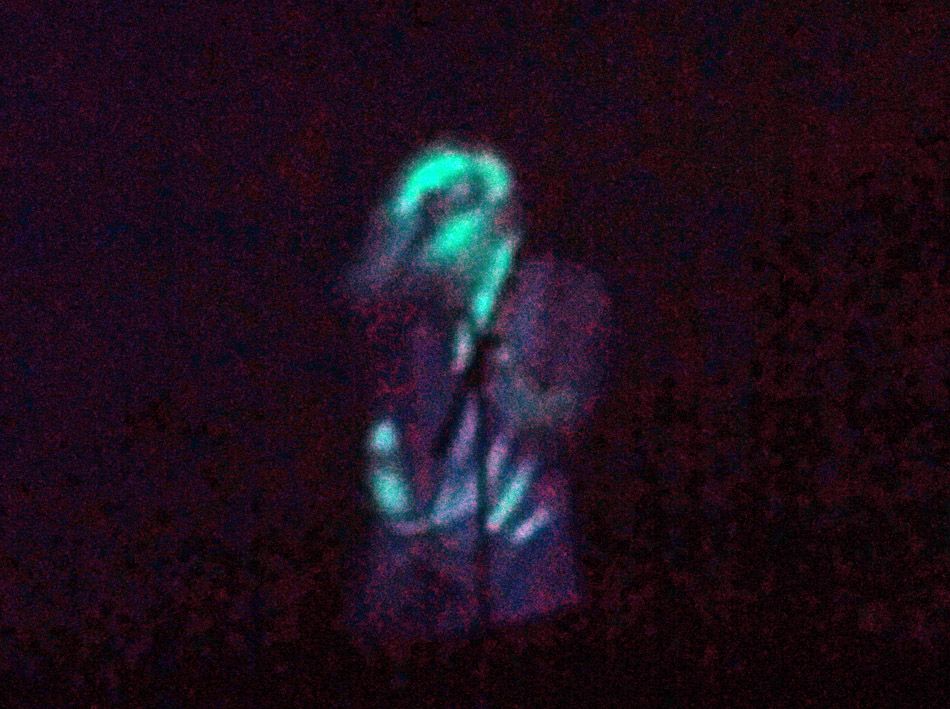 the blonde was jack, heather and john are the other two bandmembers

you guys bought their new album right? you should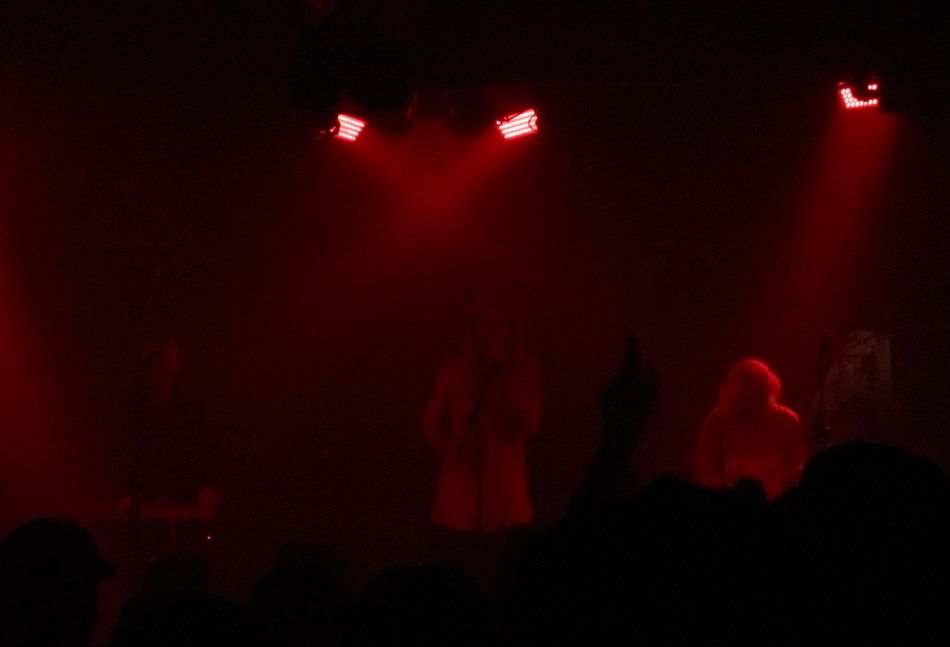 they played Santos last night and it was packed and super

with liberal use of fog machine

i had to listen to their album over and over for the i-D article and i felt like a dorky groupie because i knew, like, alll the songs
the research i did for the article also indicated that many people dont think hearing them live is an improvement, but the sound system at santos is so stellar and the lighting was great and everything seemed awesome i dont know what "the internet" is talking about

from spooky to folky: Jd's band MEN played after them! late night

JD has fantastic stage presence i love watching her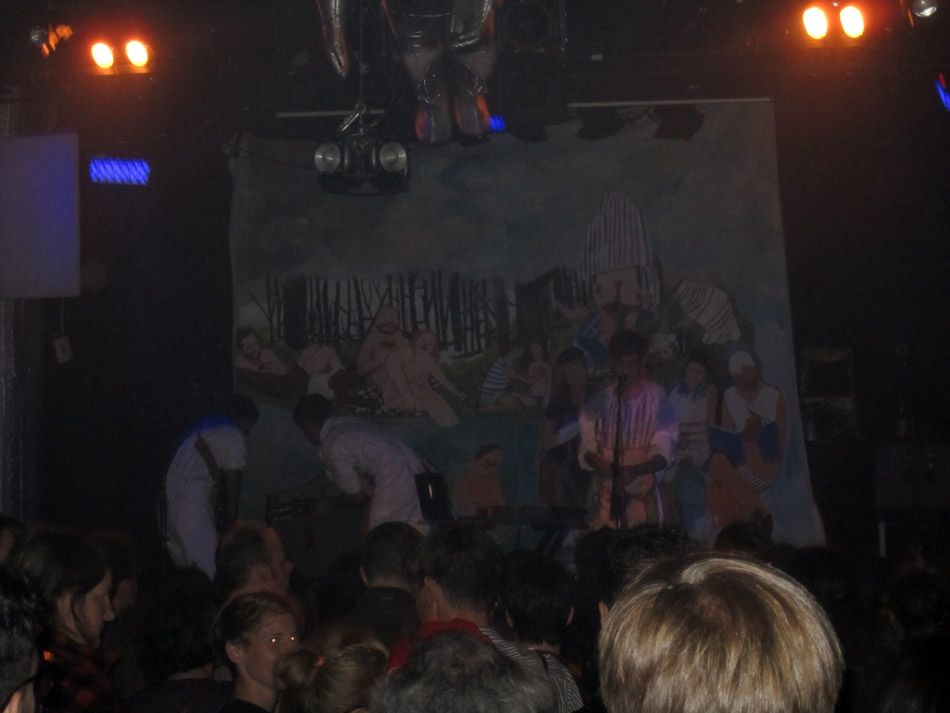 i play softball and i love watching JD perform!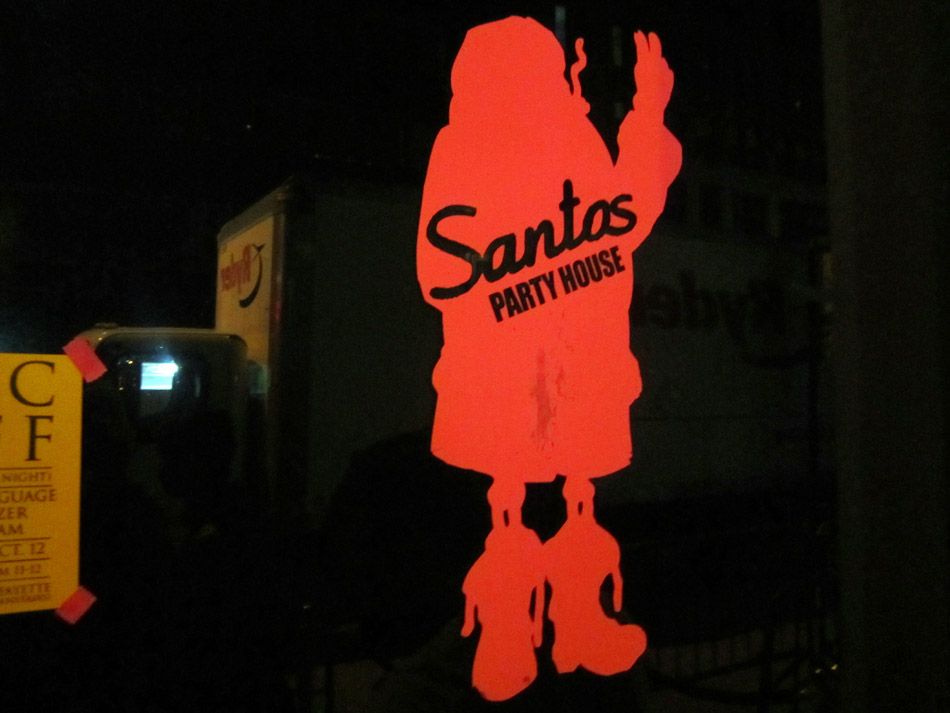 thank you spencer!

where am i now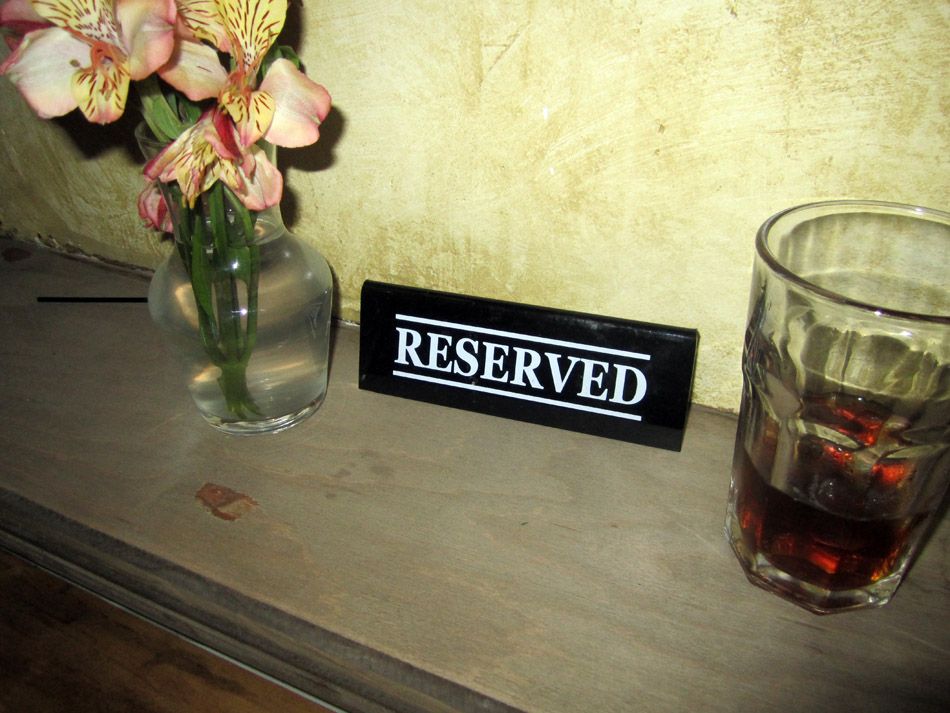 oh why thank you i woud love to sit here and have big free bottle of whiskey!
this place is great!

boys are great

blondes are great!
look at the brunette getting face pushed outta the frame!

"we are totally partying"

the only place that would let us and our underage and unidentified friend in at 3am was this drag club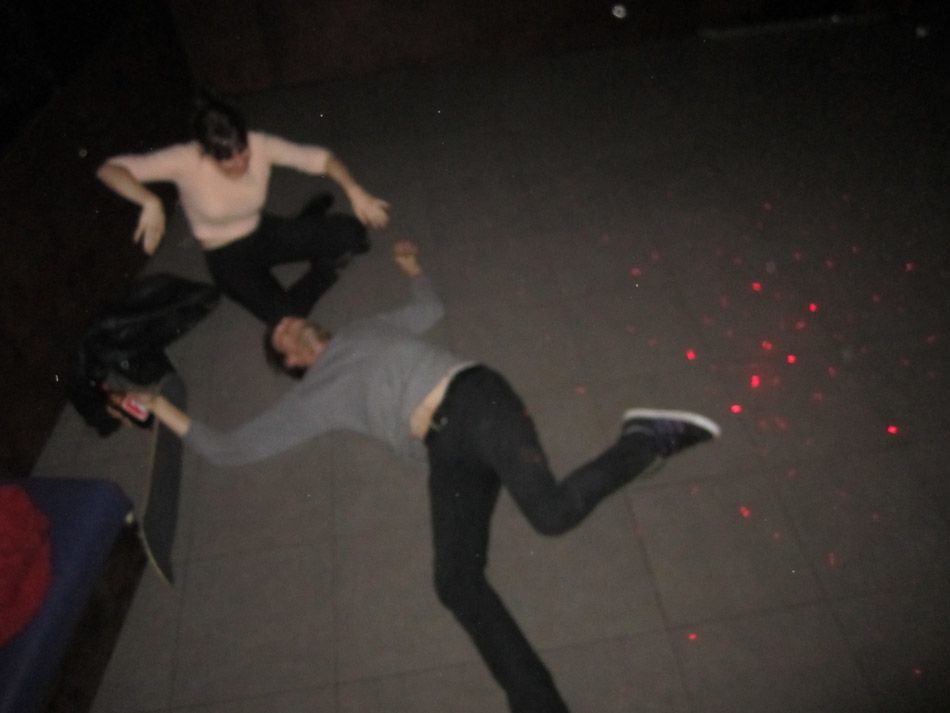 we were into it

upton was not into the secret one way glass thingie

there is always someone watchin

ack

we were pretty blurry by this point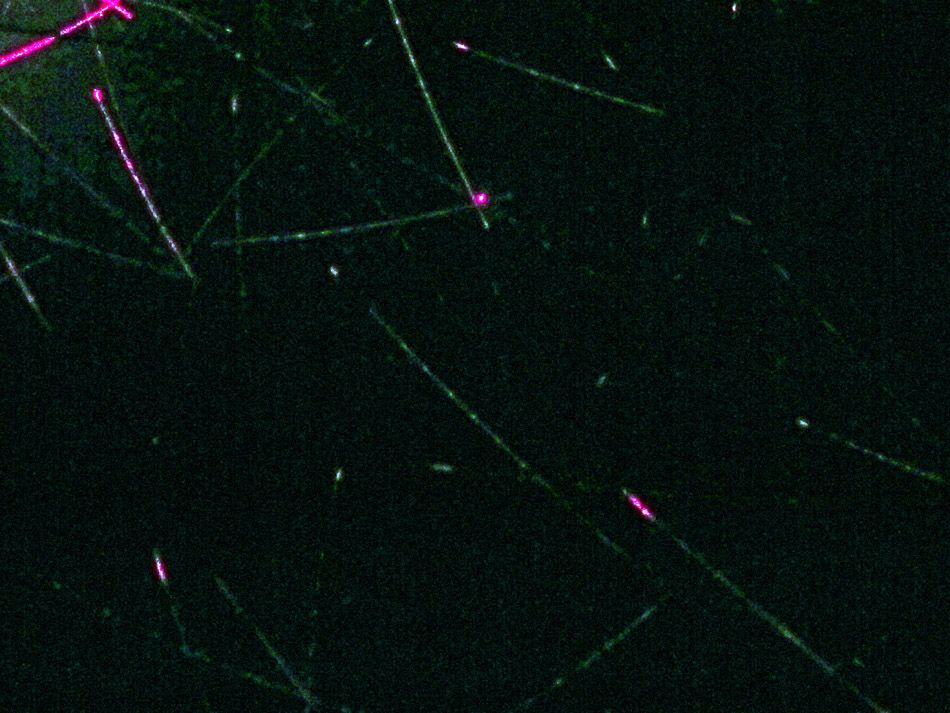 i forgot to photo it but there was a photo in Lauren's show of a night sky in time elapse showing all the stars leaving trails but then three geo-synchronous satellites were three big bright dots with no trail and i liked that photo

and offer this, my drunk recreation

hey that big seeder fireextinguisher is gone! the whole building is gone!

i noticed that on my way to softball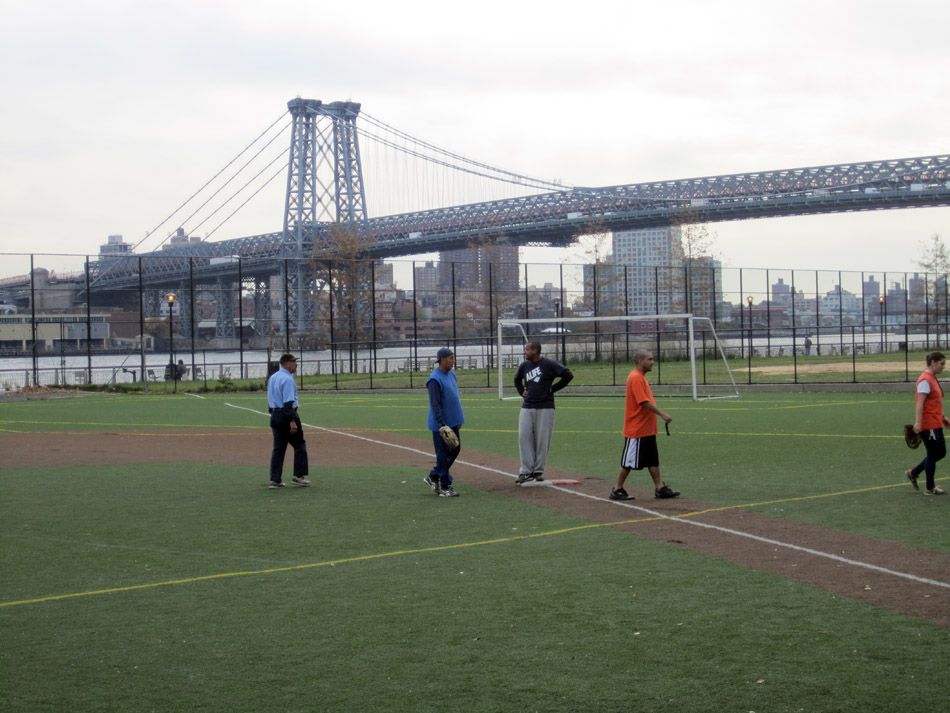 its our "world series" and we are playing Juicy Lucy for the… pennant? or no that is the wrong word. the…championship
im going to go with championship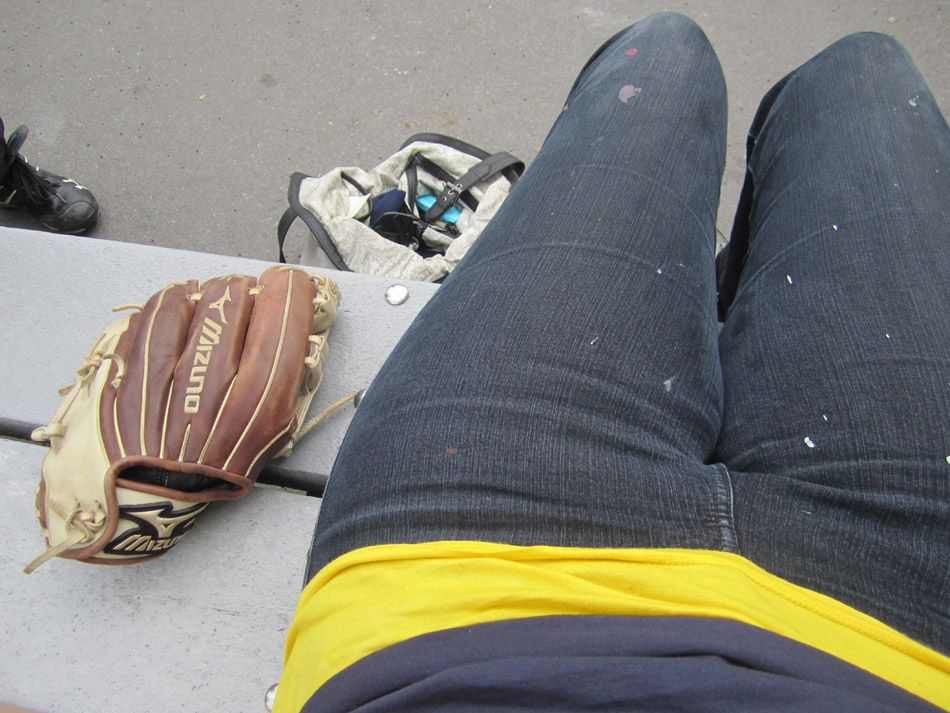 i did like one good thing and then a million stupid crappy things; i was being a blunder bus
my arm is so sore and i feel all old and un-sporting thing, it's so sad!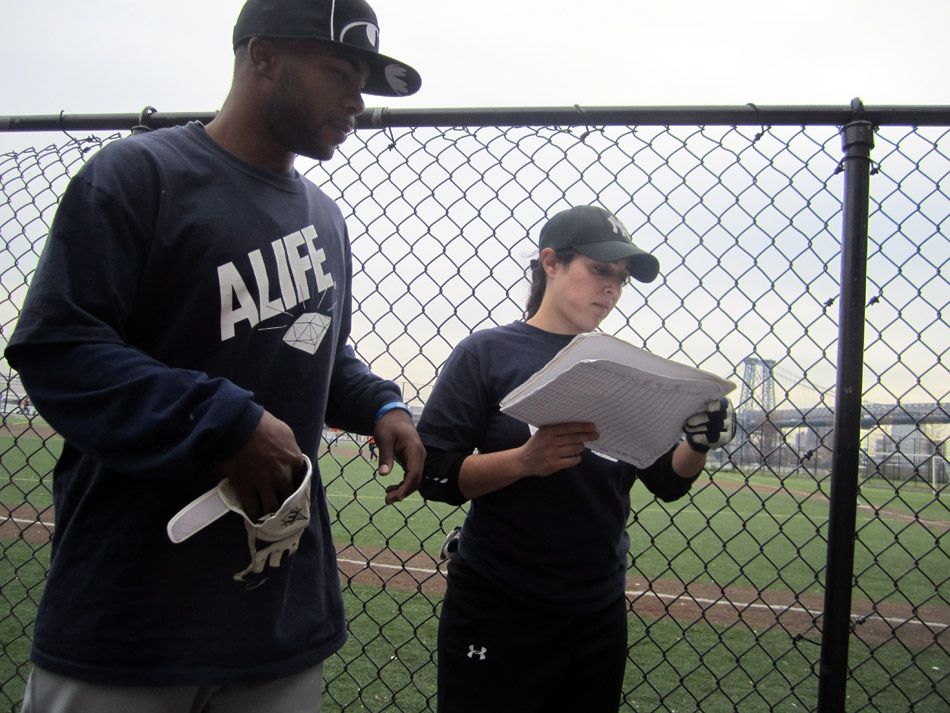 it's really fun to spend a morning into afternoon hanging out playing sports though
i need sports to feel normal my life does not make sense without some sport

adult sports: the number of like knee and elbow braces is ridiculously high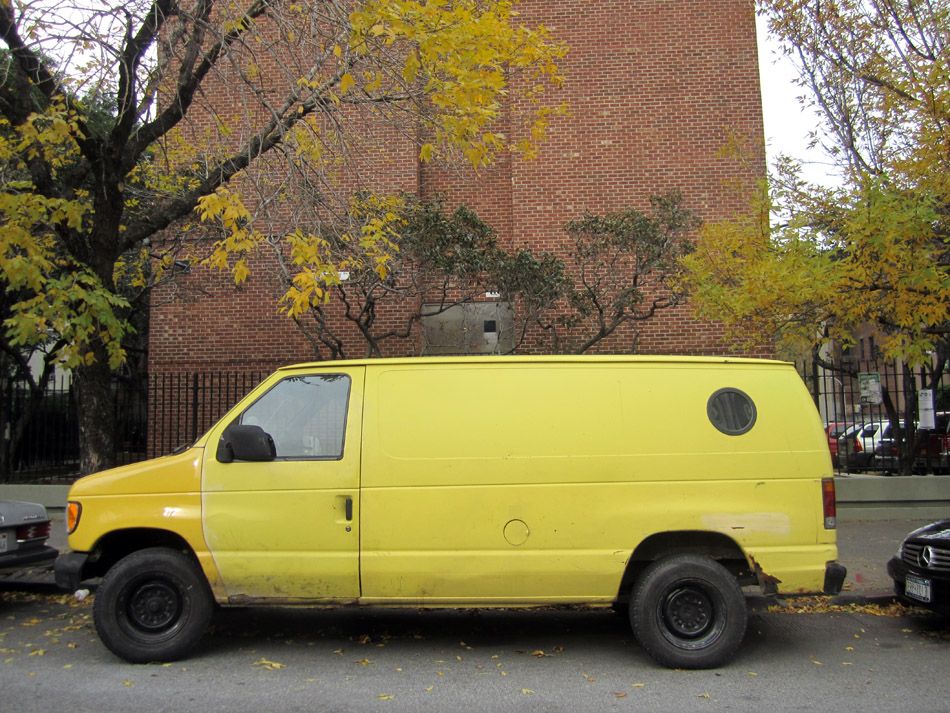 yellow is yellow

ear is ear
"What do I fear? Myself? There's none else by. / Richard loves Richard; that is, I am I."