this is the principal's office where we are having fun RE:FORM SCHOOL show
(shudder)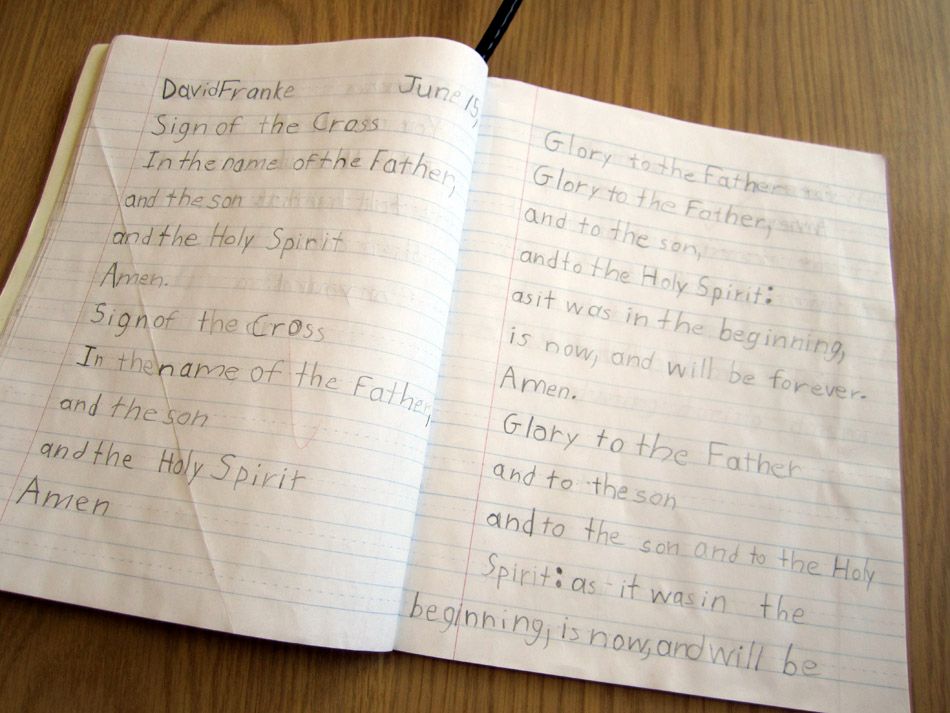 i am no thing to thank god on but i should thank something that i have made it to the ripe old age of THIRTY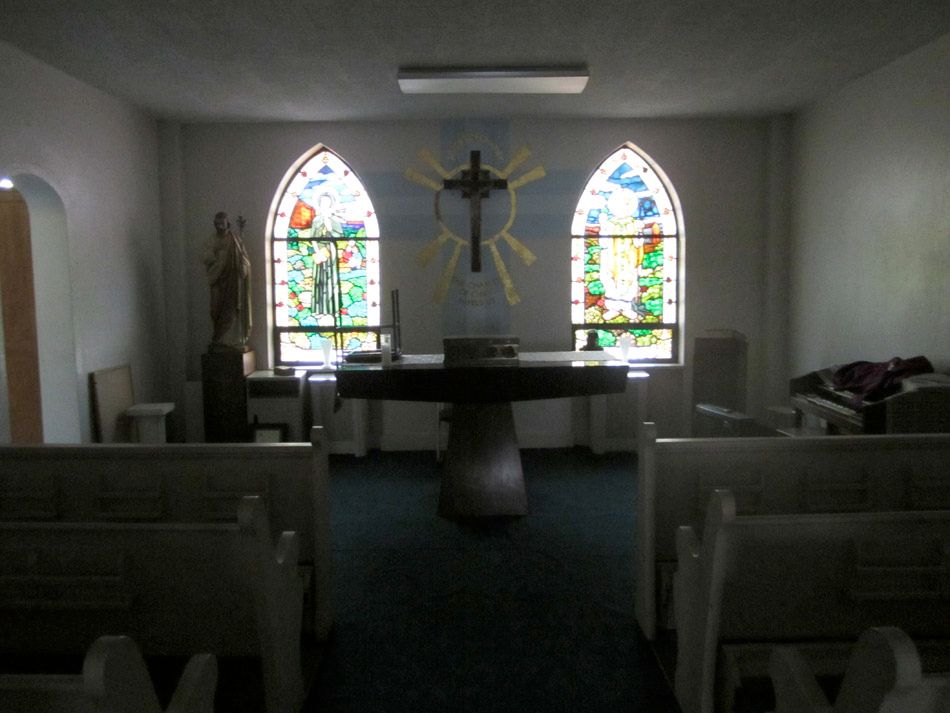 Dash took me for spaghetti and meatballs one birthday when no one else wanted to hang out with me. 2007? When i had a party at this place on suffolk and only meghan and nicky vassel came, he was there to make it fun and took funny pictures with us and cheered me up in 2005

it's weird to me that the main reason i was upset about turning 30 was him
as opposed to just being upset to be 30 or being afraid of wrinkles or not being "precocious" anymore but just "talented" which isnt as cool

rosson brought me a cupcake and cajoled me into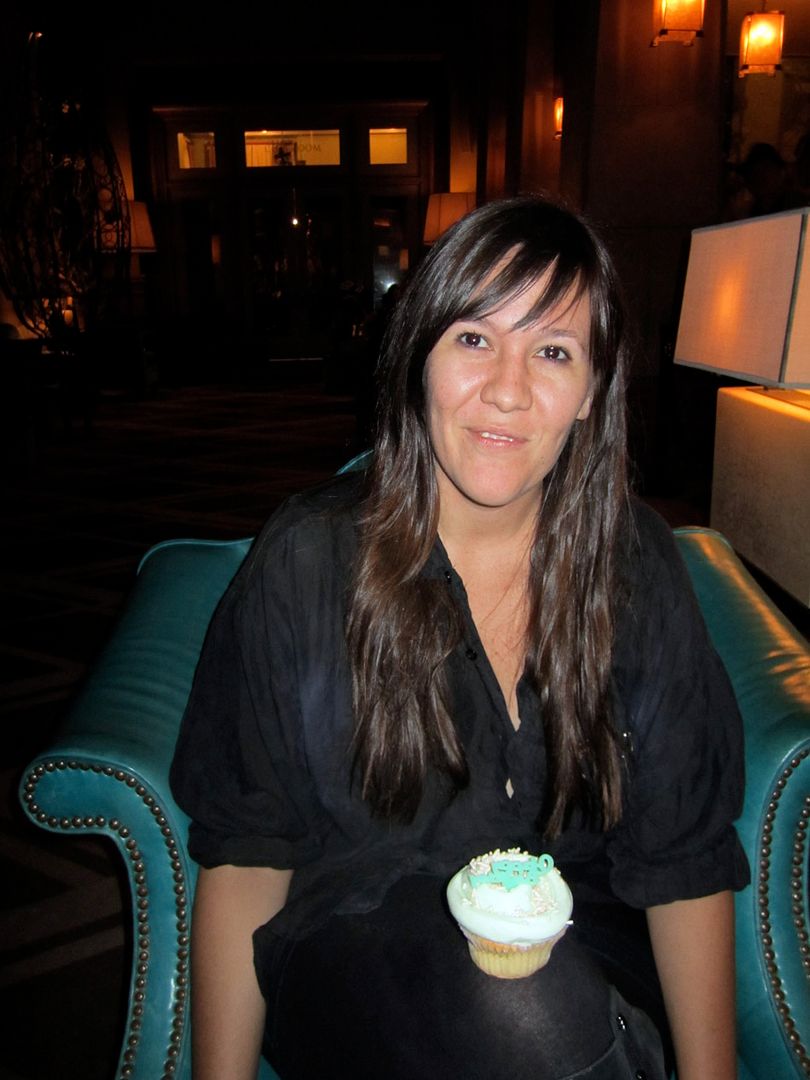 a real smile instead of my usual grumpy camera face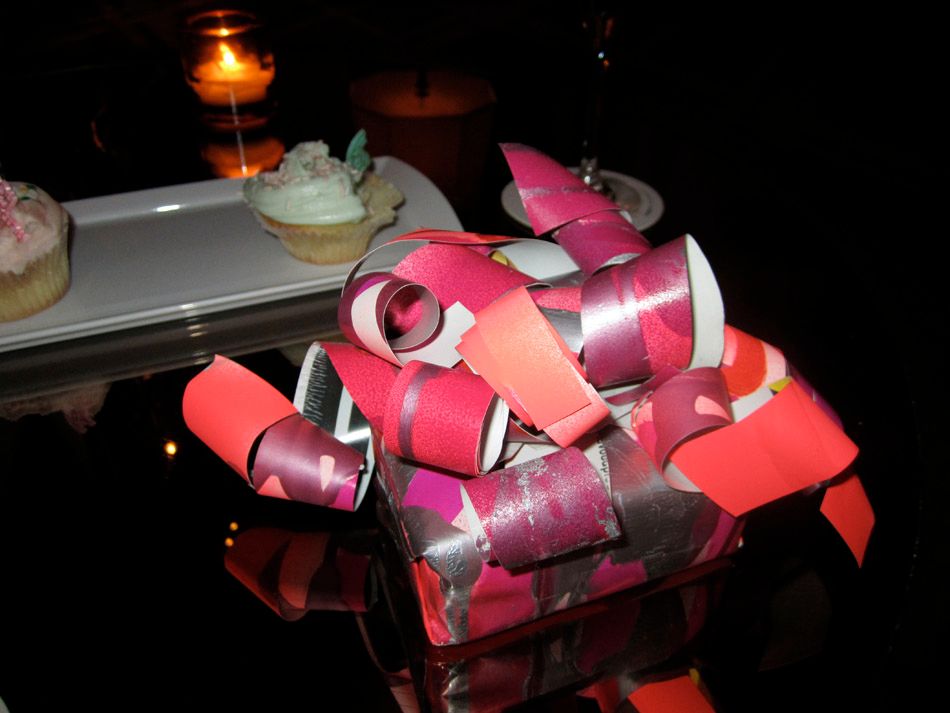 handmade Rosson Rappinpaper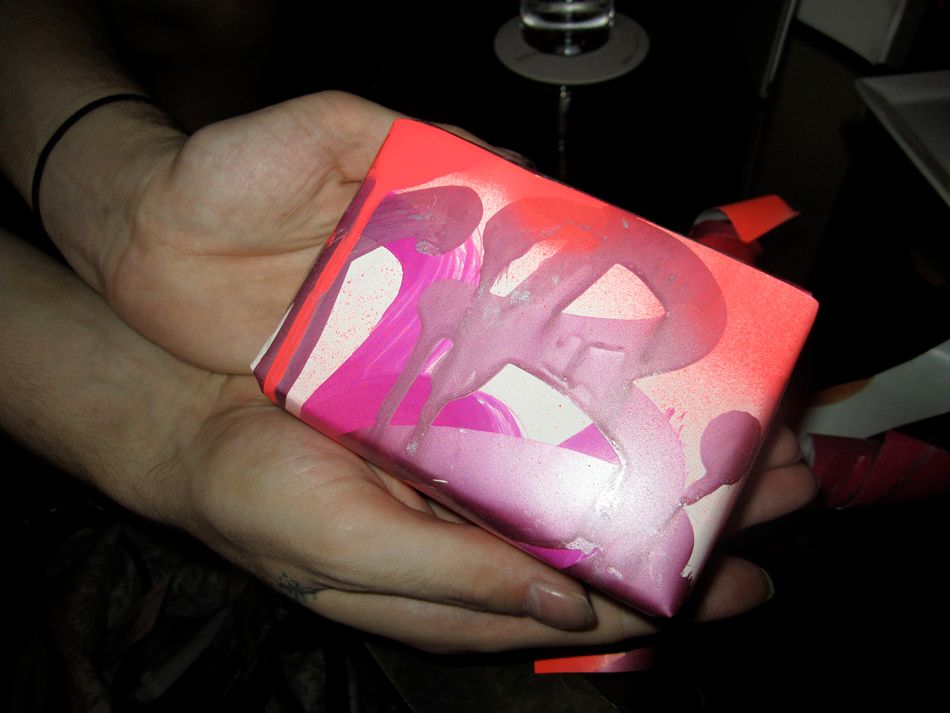 "the energy of the streets"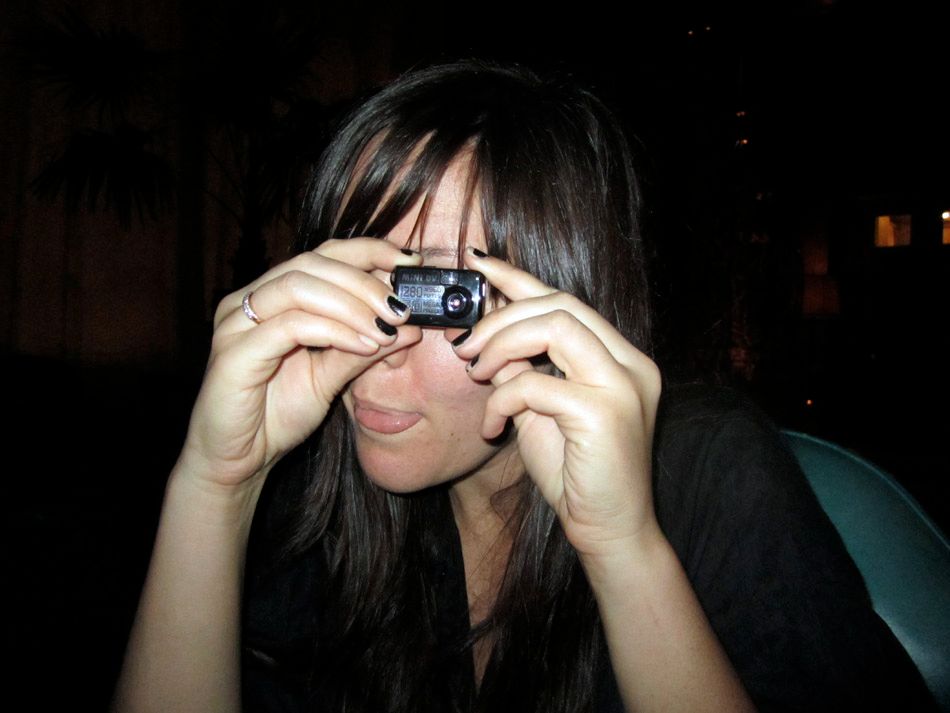 yay its a spy camera!!!!
the blog is about to go to a whole new level of invasiveness and embarrassment!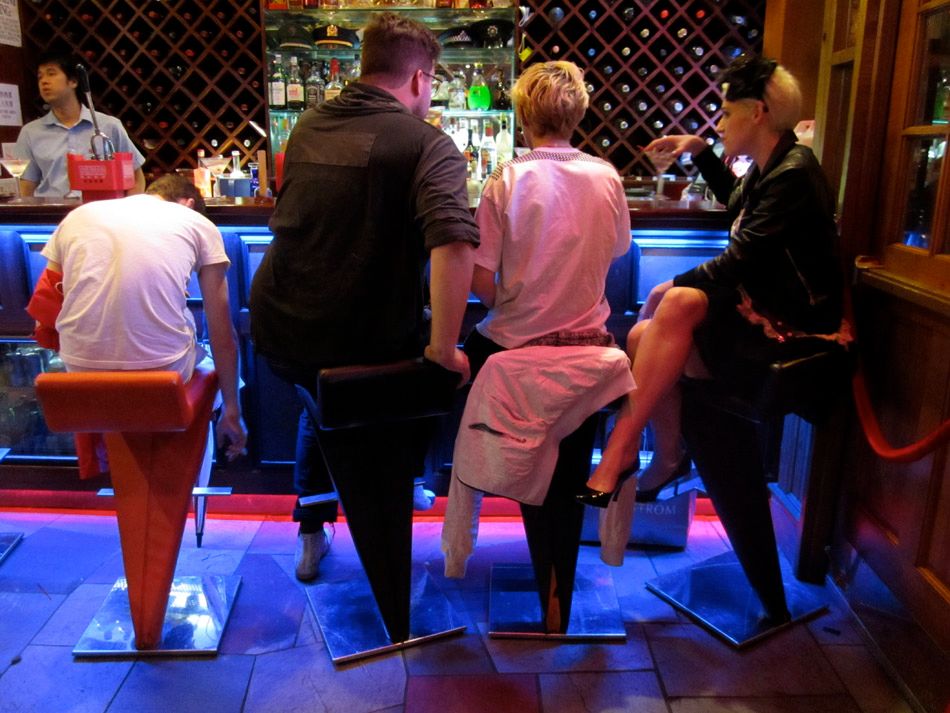 we didnt have a petting zoo because all the goats escaped so we had an EATING ZOO

some wild animals came to the eating zoo

i am sad because i have a big zit
rosson is sad for me as well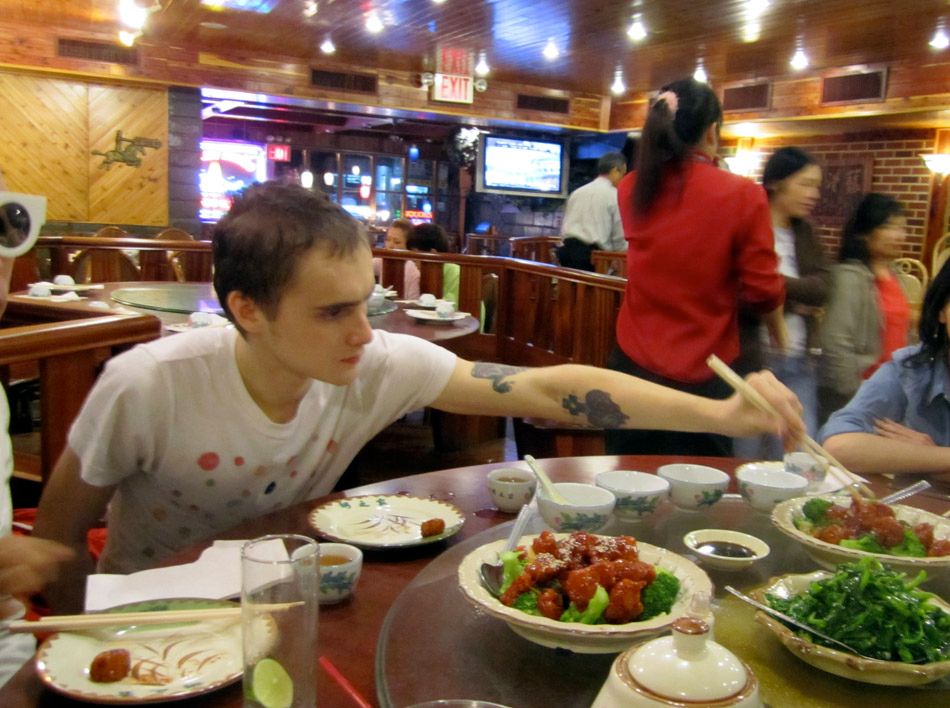 upton is a strong a proficient an enthusiastic eater
is it wrong that i feel very gratified to provide him with food?
is it wrong that i love to watch him become full and happy???

is it wrong that one of the food came with a head
kembra tried to pet it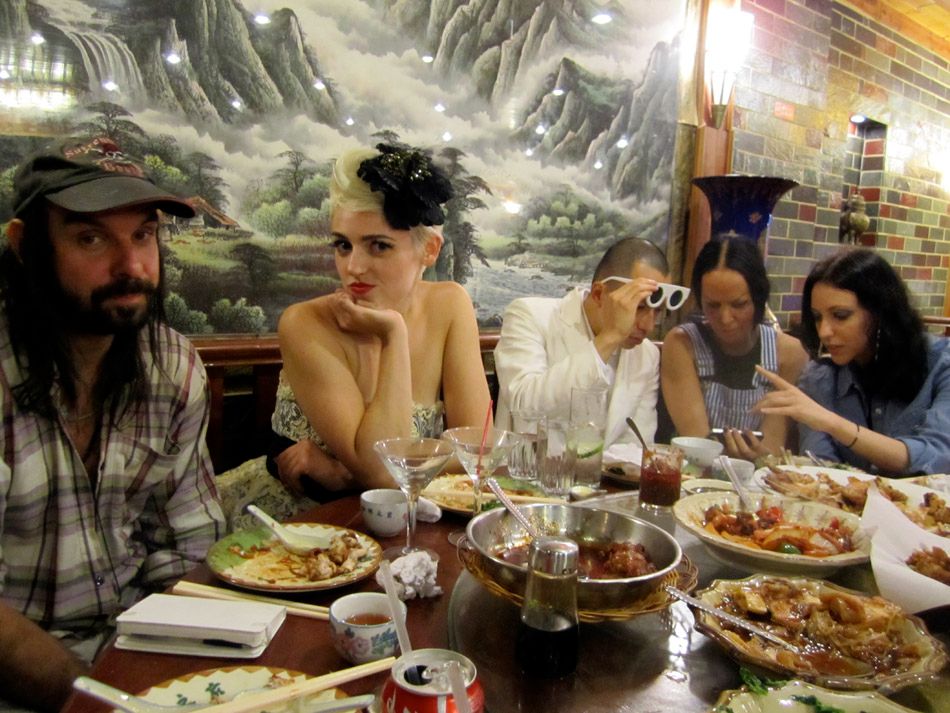 one of the things you see in the picture is fried frogs

kembra after years of sobriety has finally succumbed to her black pepper addiction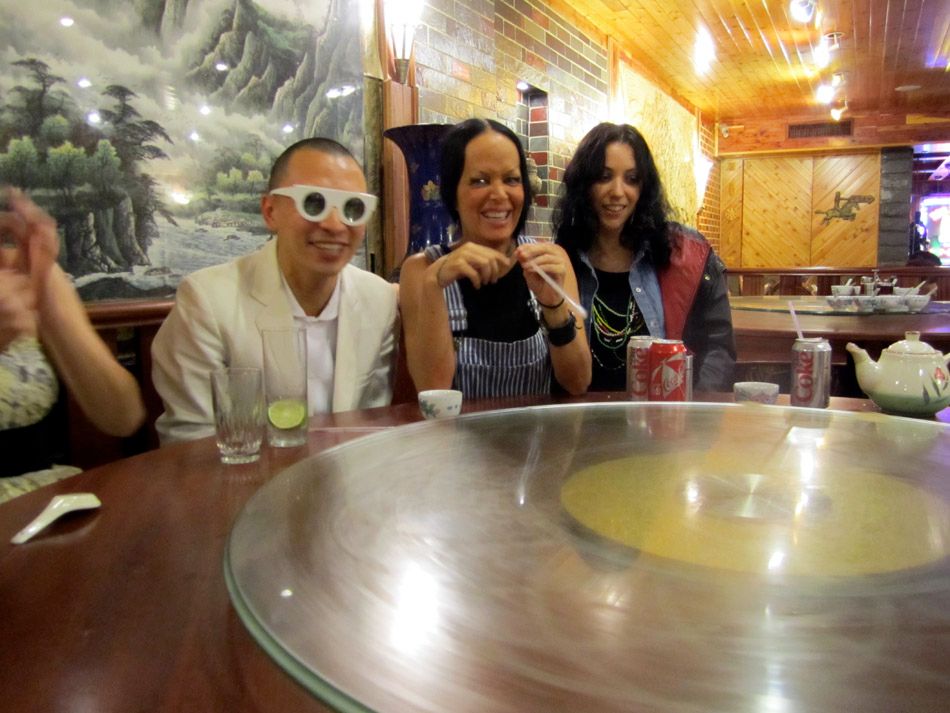 tragedy! what else can it become besides comedy
remember dash's piece that was a spinning record with a big line of coke on it? he installed it in some group show and nicky and i came early to participate and right after we had participated, jeffrey walked in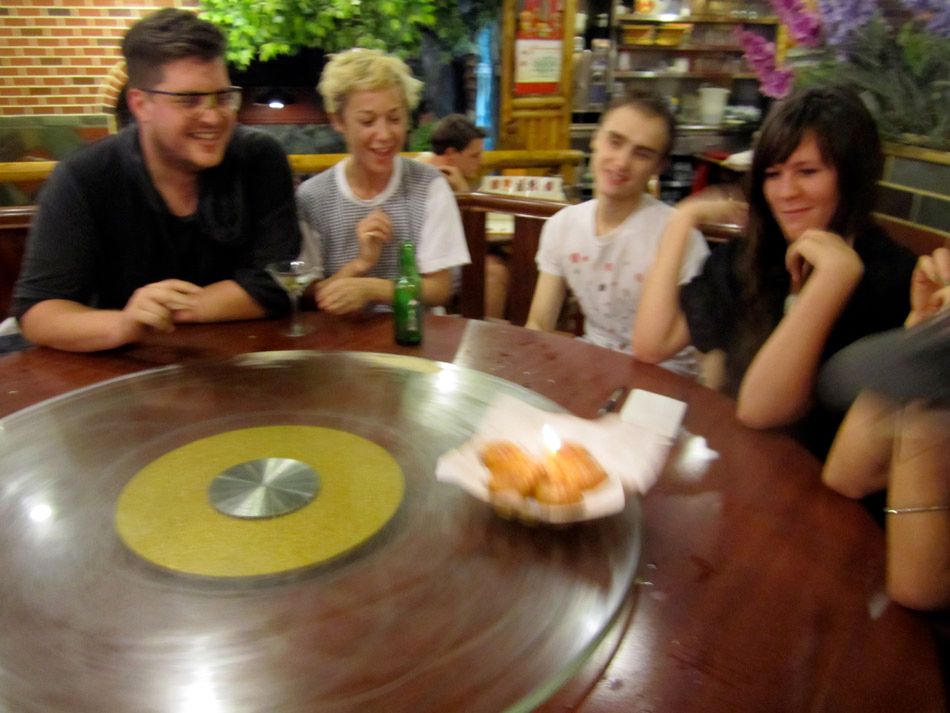 spin the birthday pucks!

i must say i have a very hard time being the center of attention. i love making other peoples art dreams come true but the idea of people singing to me while looking at me is enough to make my hair helmet snap into place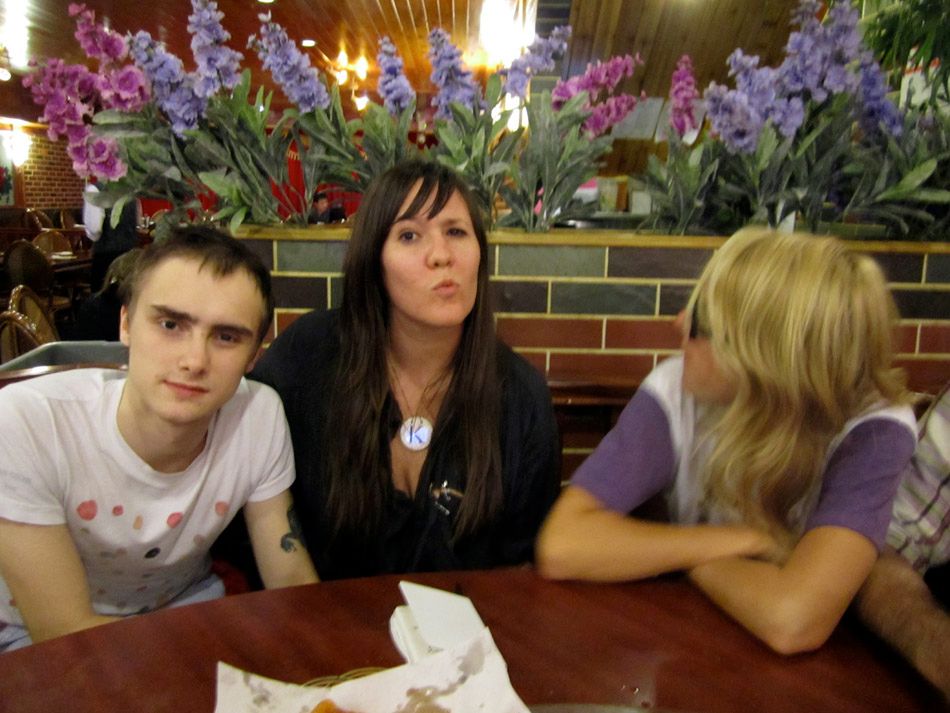 oral gave me the most super little cute drawing! it said poon on the back!!!!
i love it
and look at my cool K necklace: kembra grabbed it off kate spade and now i am the third K in the line! KKKATHY!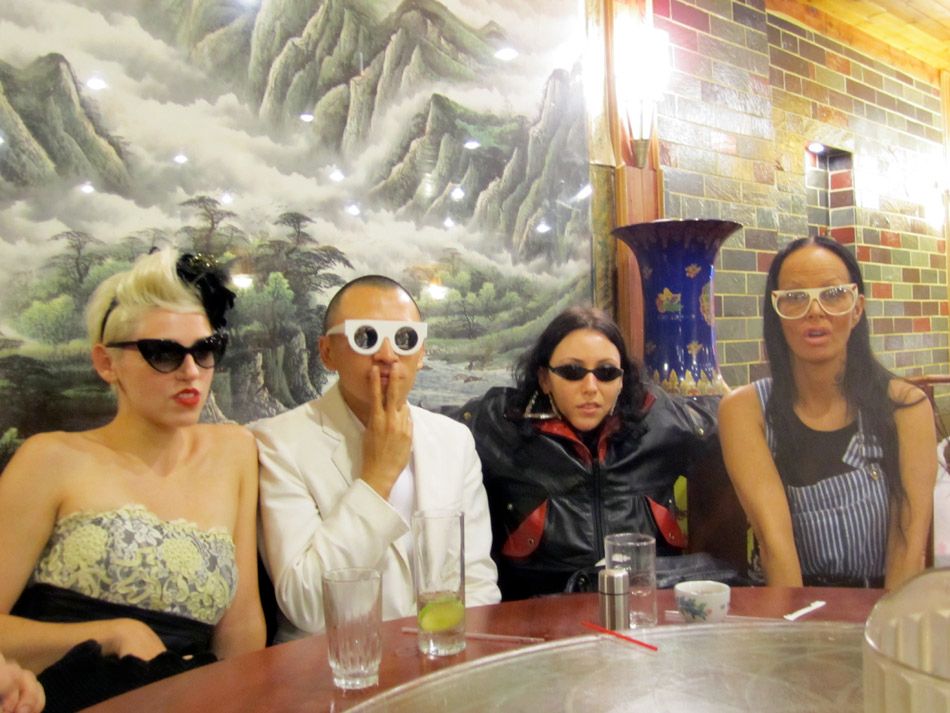 so many freaks, so little time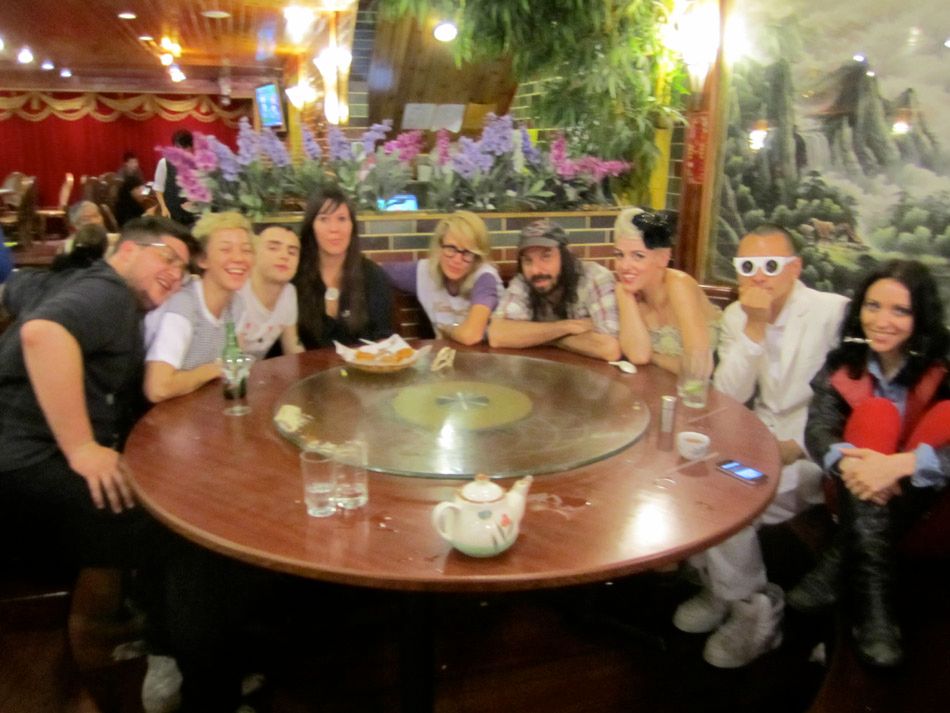 yay!
i picture dash sitting on the left by teddy making squirrel noises with his hands up in the air 🙂

this is one kind of petting zoo i suppose
escape frog!

escape trash!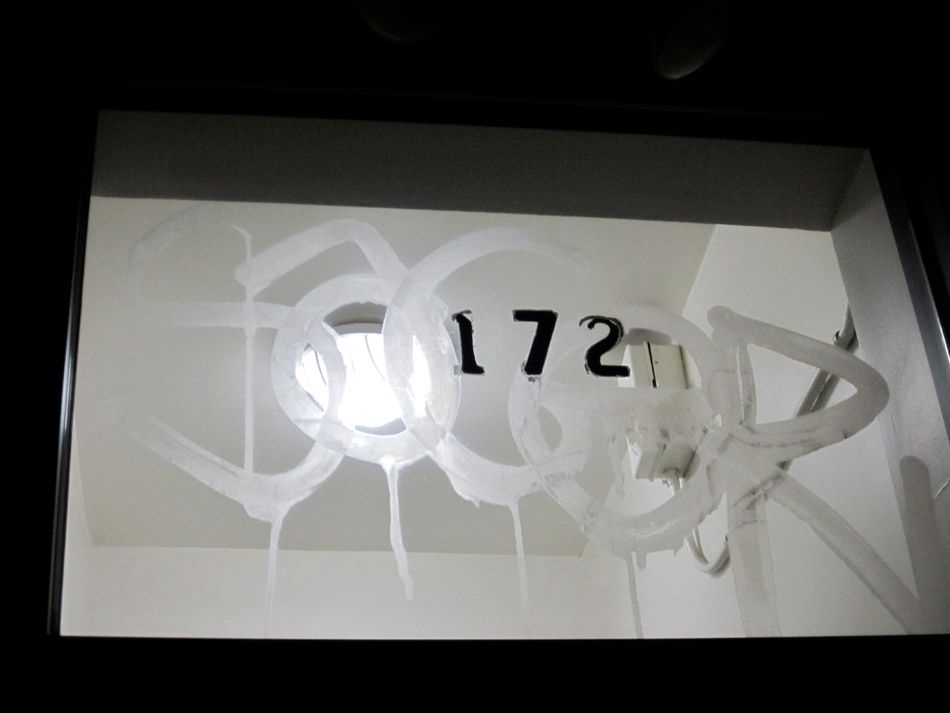 escaped to somewhere i hope somewhere beautiful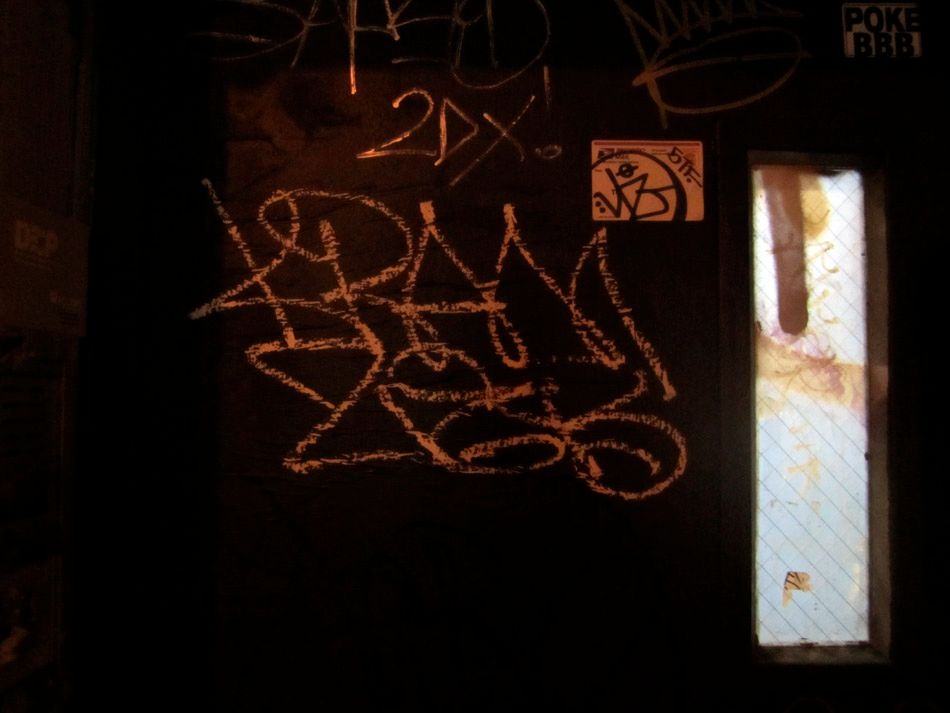 cherishing those who have deigned to stick around a bit longer