that is what i call PMS
with that in mind: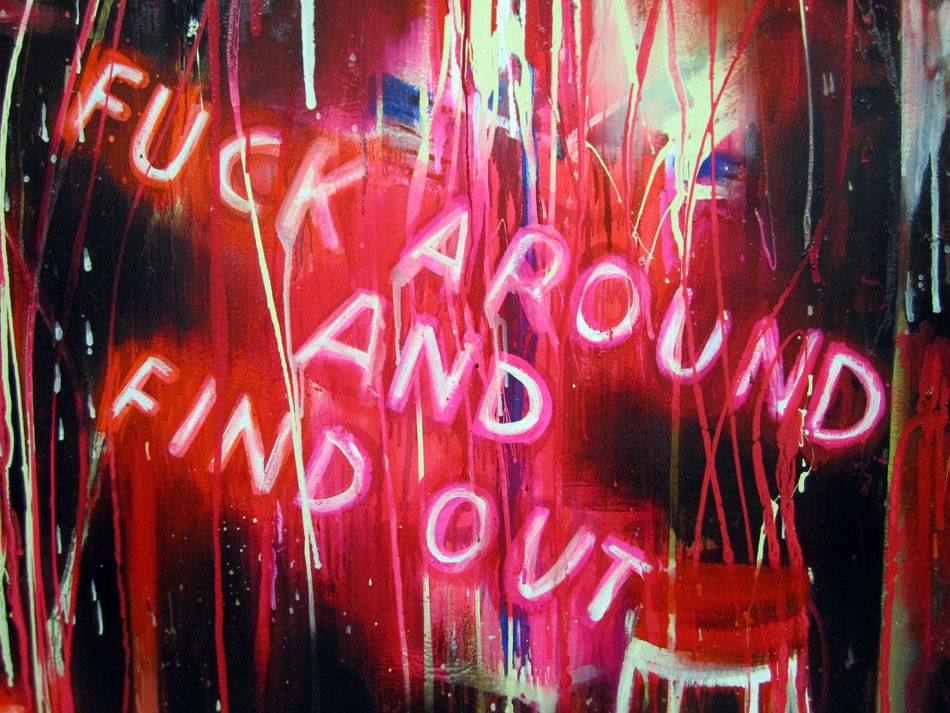 what the fuck has been up lately?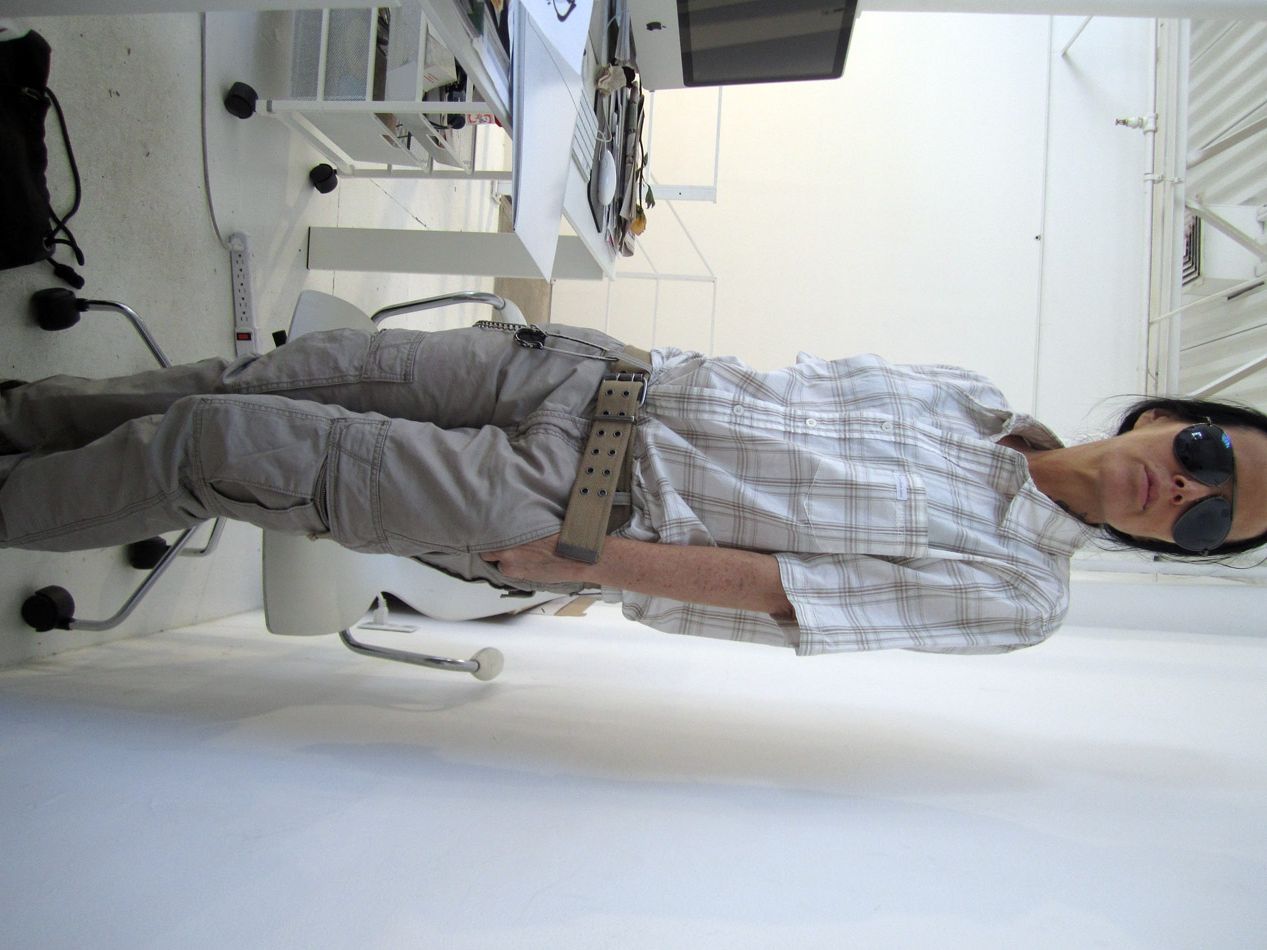 kembra in her day costume

jeff vespa our gallery backer came to visit!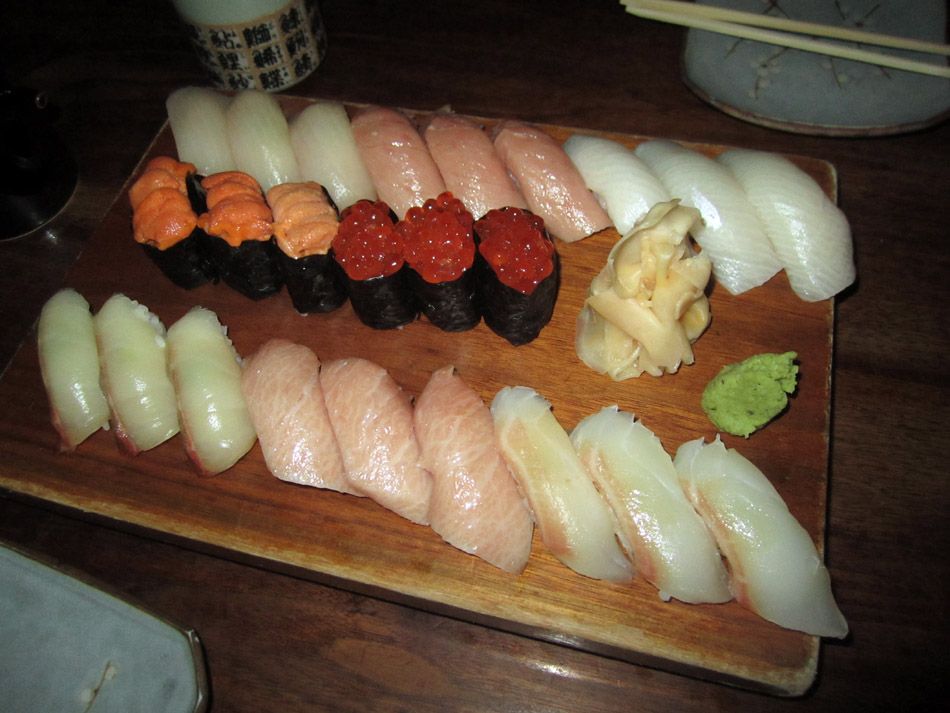 and took us out to the best sushi place ever

dont these look like little cat tongues or something?

the last time i was in blue ribbon was with Dash
the ONLY time have been to blue ribbon was when dash took me
here is a cameraphone photo he took of me there once:

and of course looking this up in my old cameraphone folders i found a million things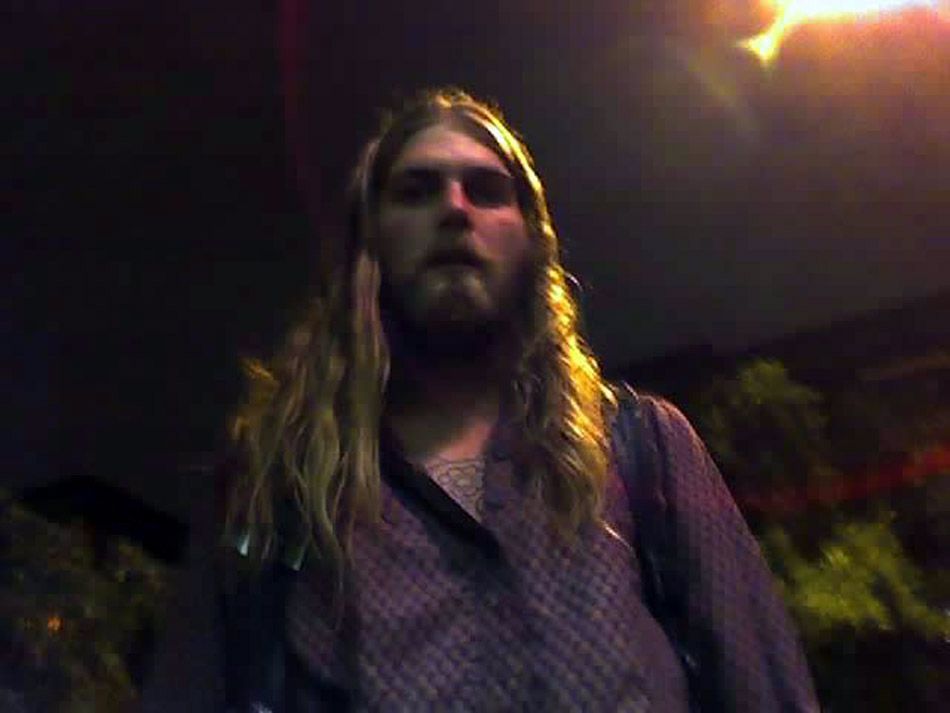 this is where i cry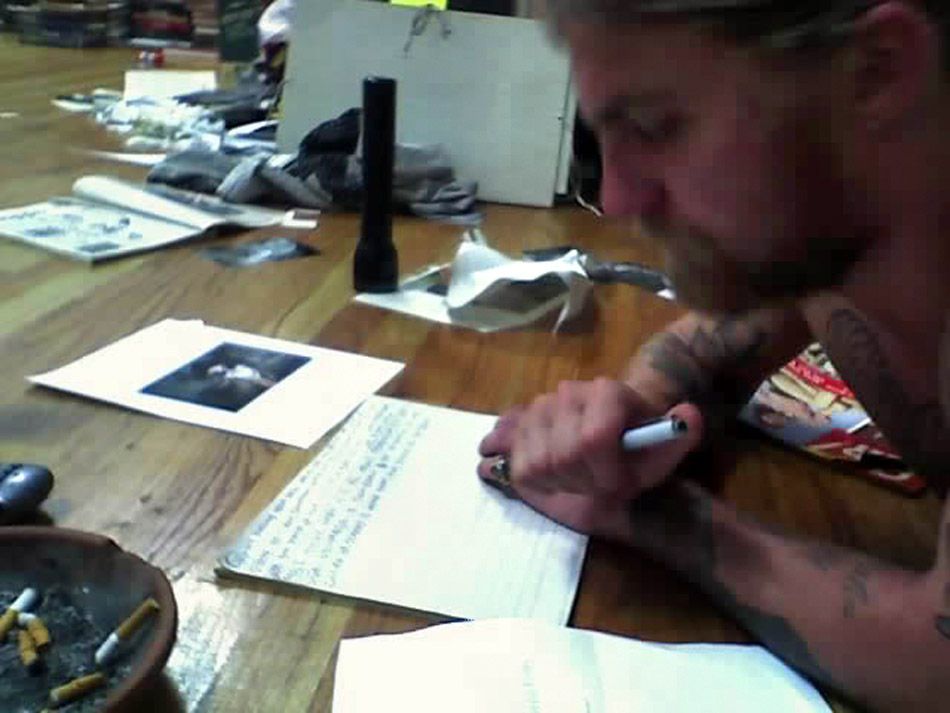 its been almost a year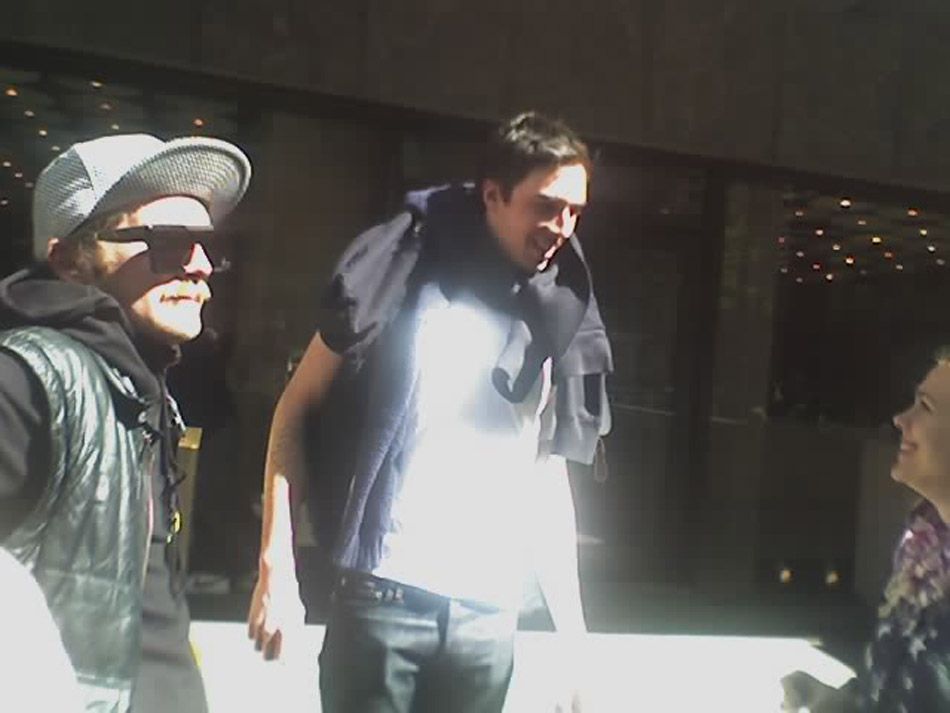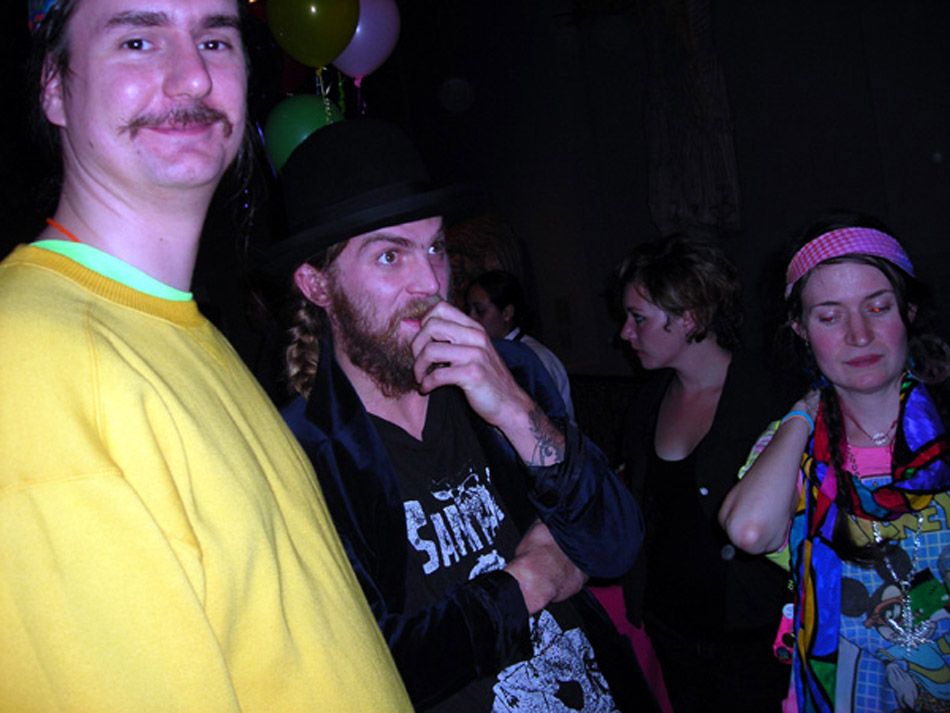 it is just as crushing and horrifying as it always is
and will always be

green tea creme brulée with three wee bites out of it

i mean its going to be like this always there will just be a weird burned destroyed barren aching little part of my brain and it will always be like that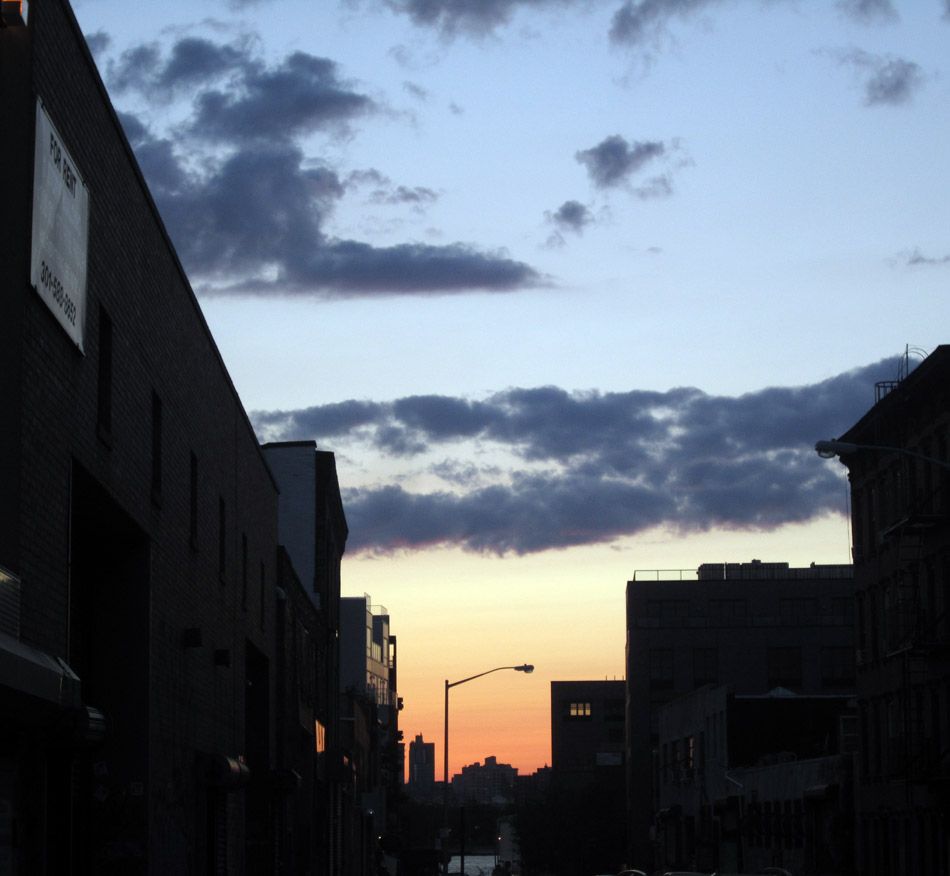 its kind of hard to think how that will go

its hard to accept… i like changing and fixing. i am a changer and fixer and not an accepter
if i'm miserable i just fix it
and i can't

ok im sorry i am going to take this moment to snap the fuck out of it

you guys know about that cool website called Pen Island where you register to get free pens?

i went to rosson studio to see her new motorcycle paintings

not this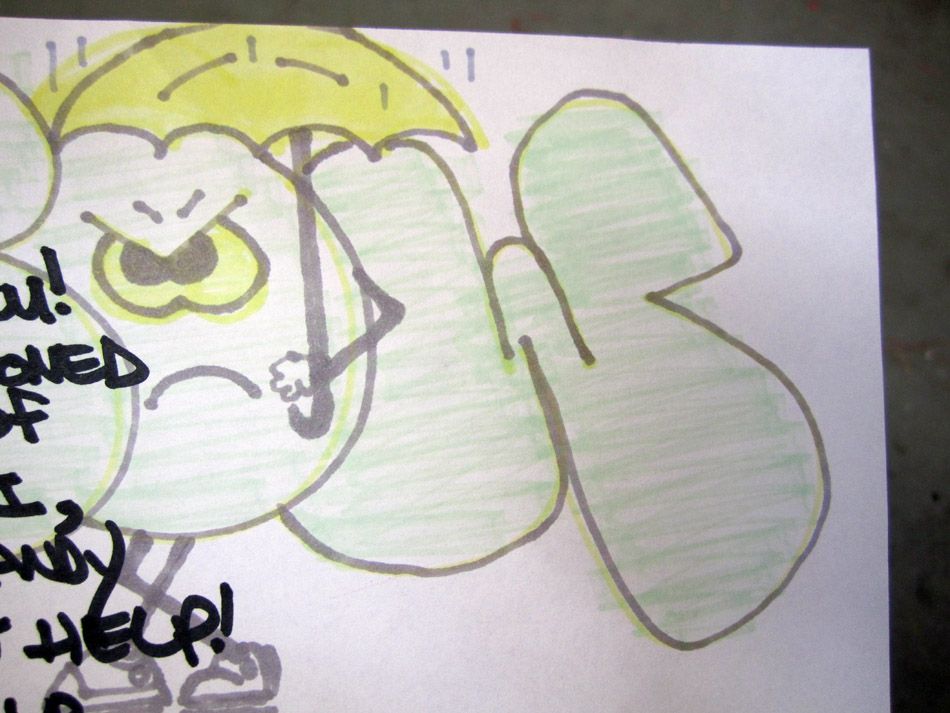 this is super cute

look at this bad photoshopping
although i dont think that is the word for it back in the 60
some really cool secret stuff happening in her studio that i cant show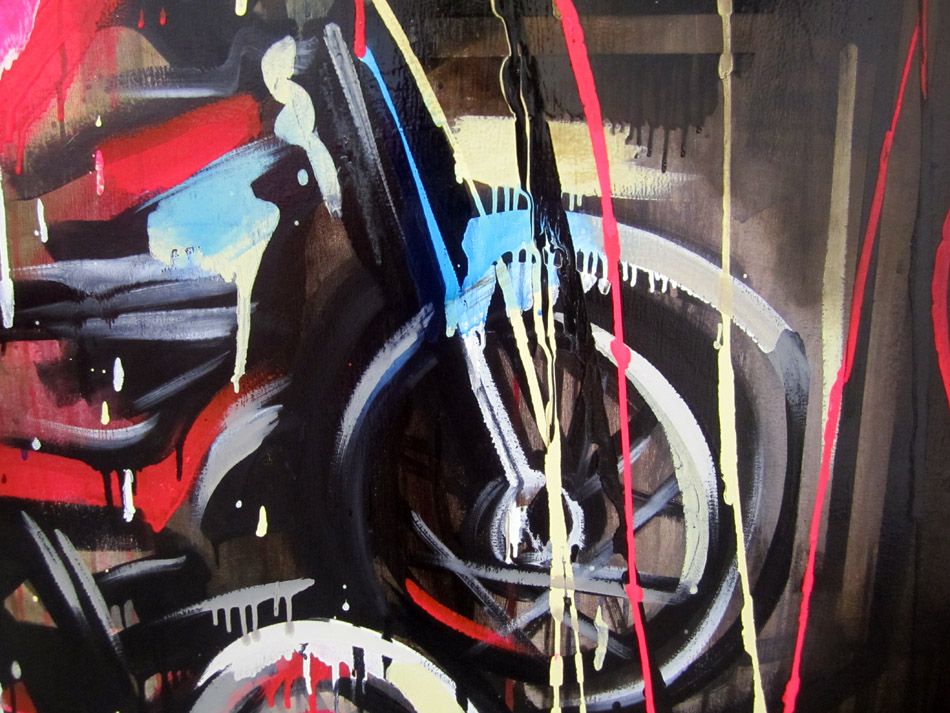 tiny sneaky peaky of moto one
going there tonight with curator lady
she is going to be really excited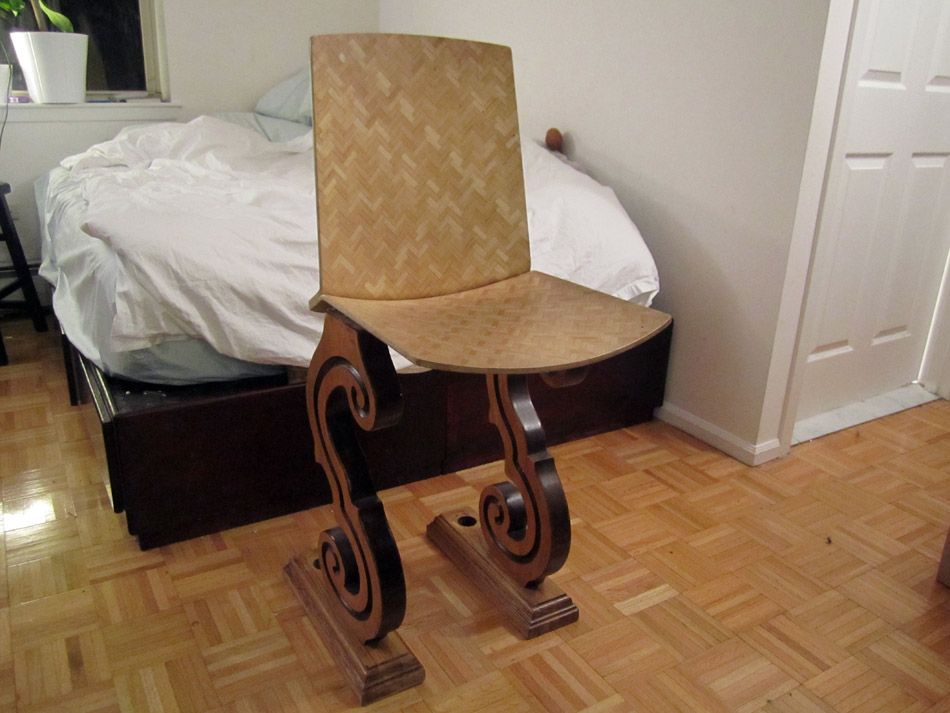 look at this cool chair i made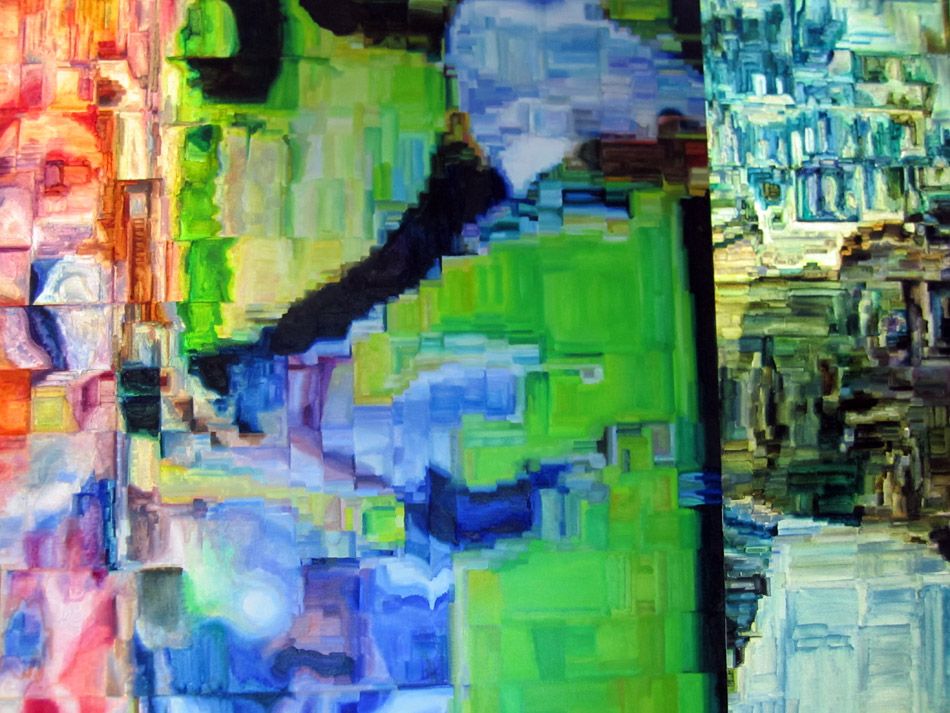 put the old paintings in the window to block the sun to trace out: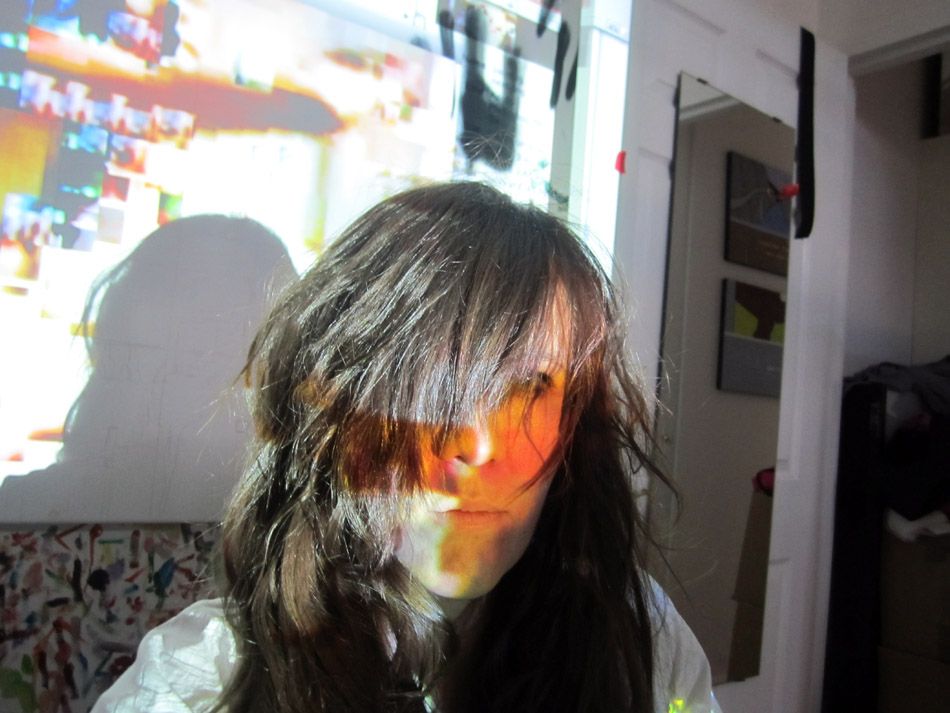 new painting for show that opened yesterday

pink pone crab cake break

aurel is back and having an exboyfriend reunion it looks like!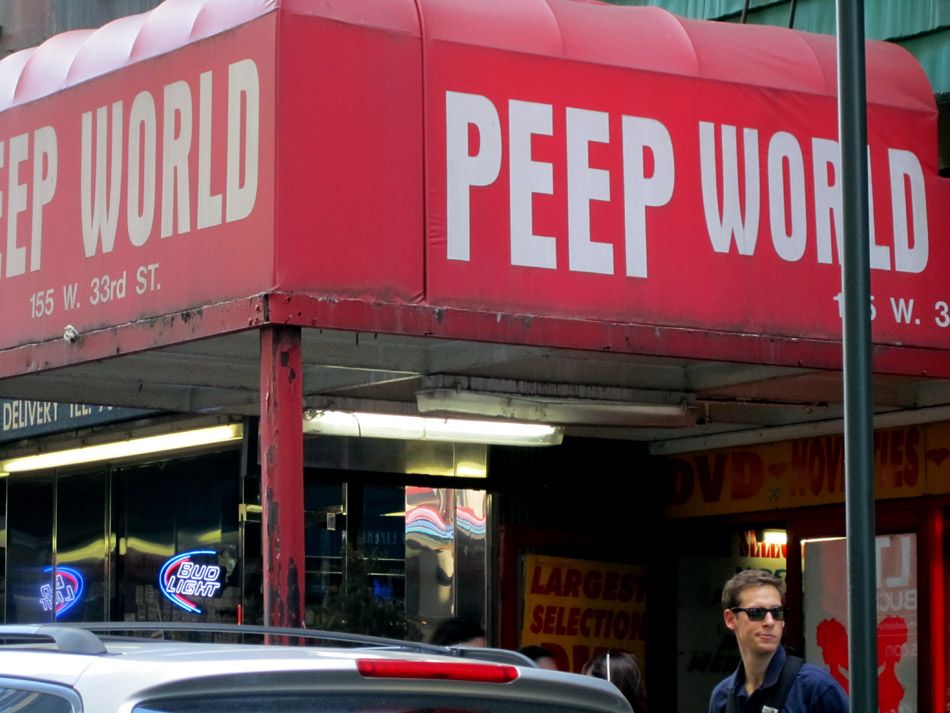 going to catch the train with a big wet painting under my arm

philadelphia!
you have things called "water ice"

ha this is funny i was taking a photo of this weird new art complex and the dude you see in the photo recognized me as a facebook friend who had just put a book in the mail to me

its my painting!
i painted the sides but you cant tell

you get the idea
i like this one!
24hr painting

this was the show
i think it was philly's version of LIT making the gallery philly's version of FUSE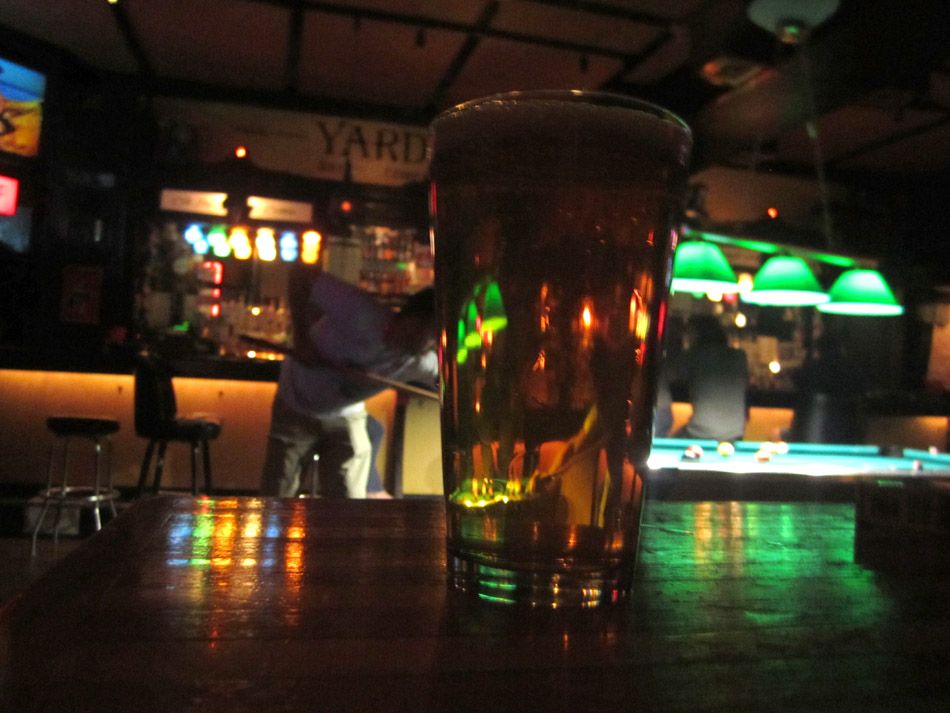 the bar was nice

kembra was in the show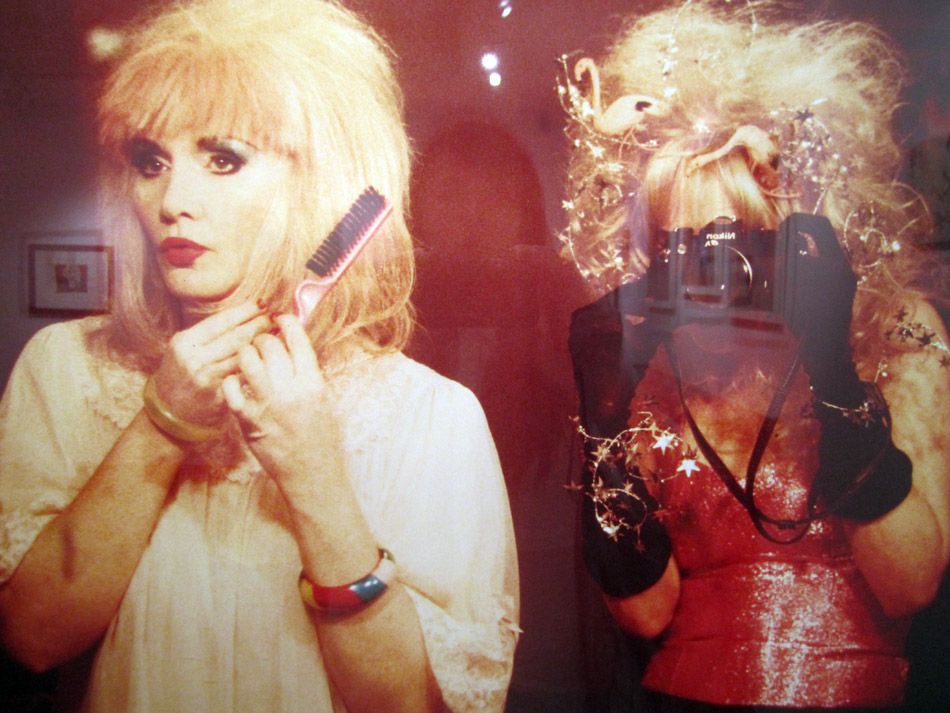 genesis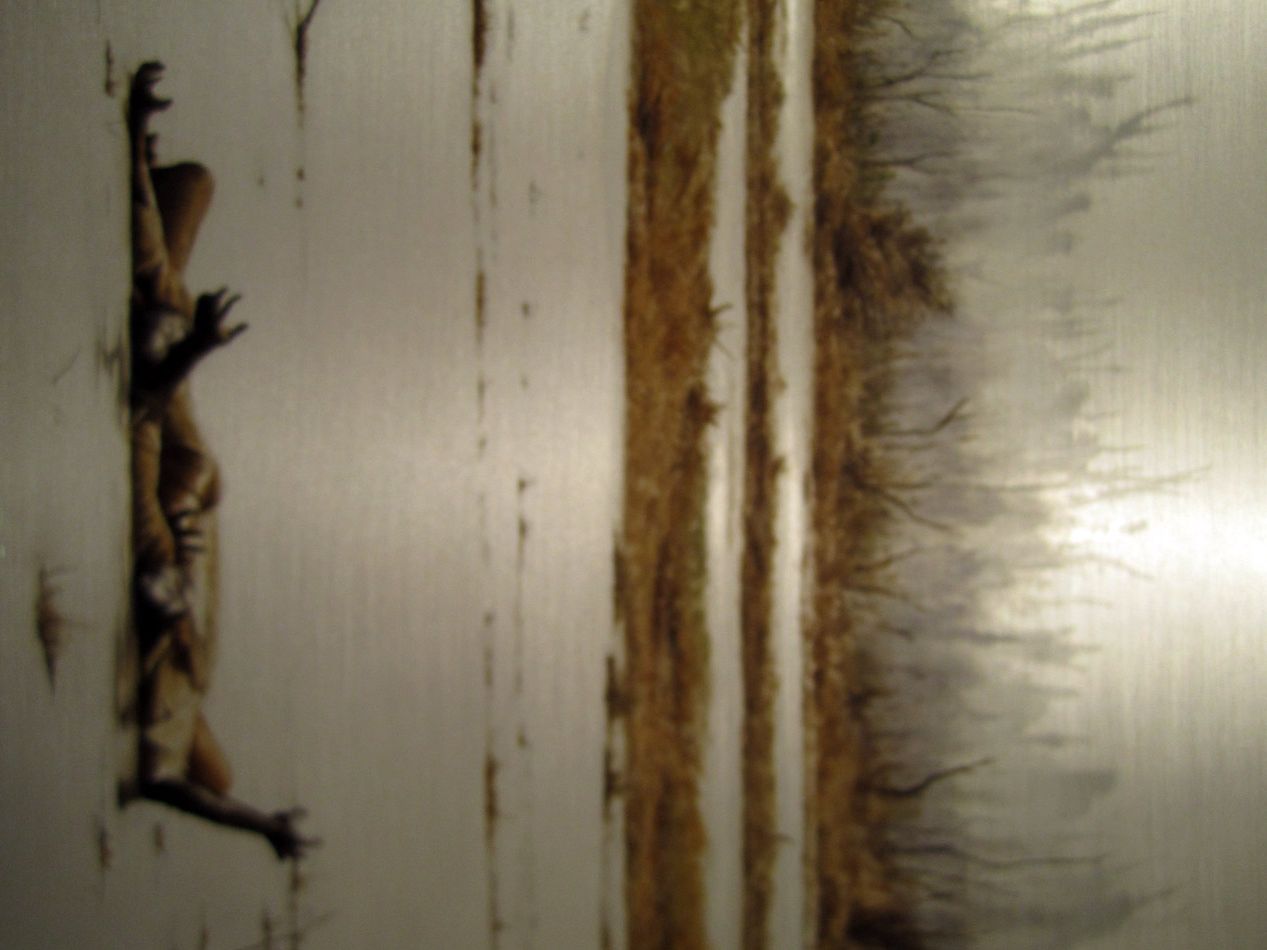 Meryl something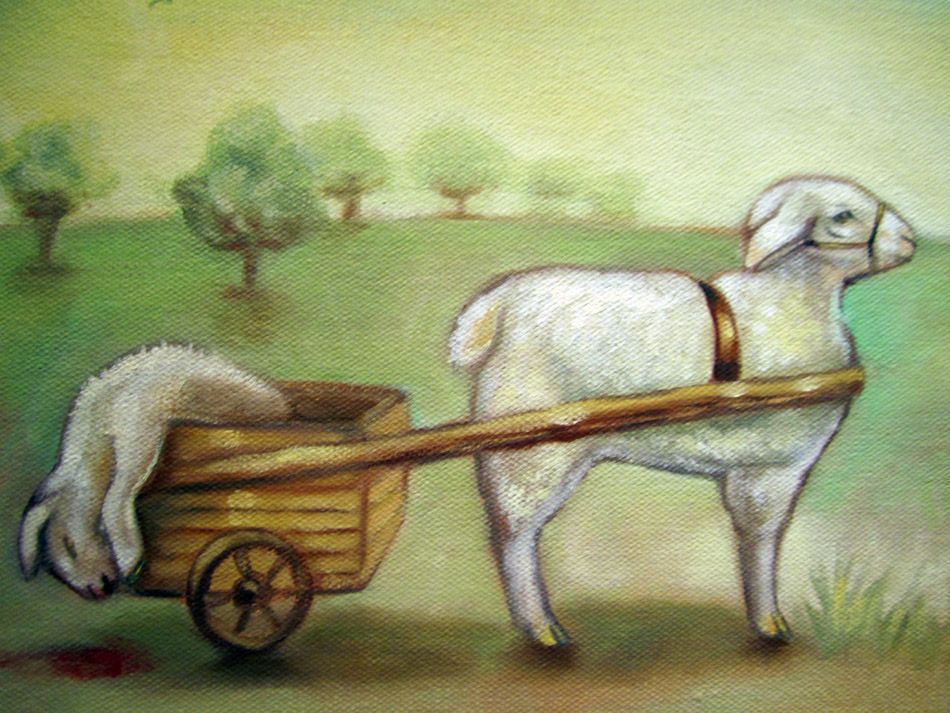 this was funny

JR by bijoux and me and my piece in the background

this is nikki the curator/propriatress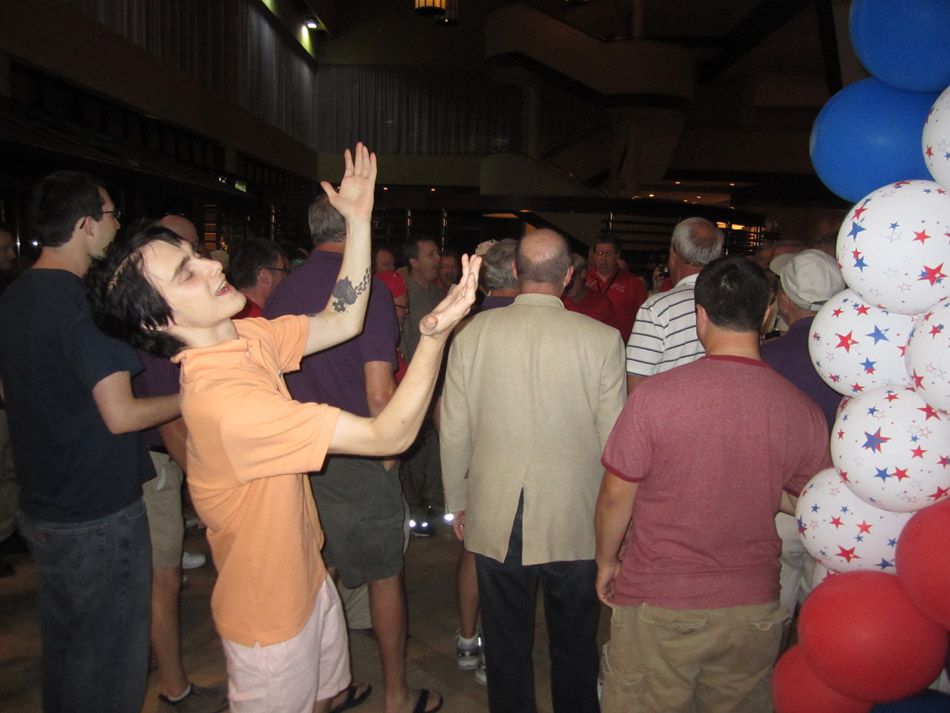 this is the teen singing along to the barbershop quartet conference in our hotel lobby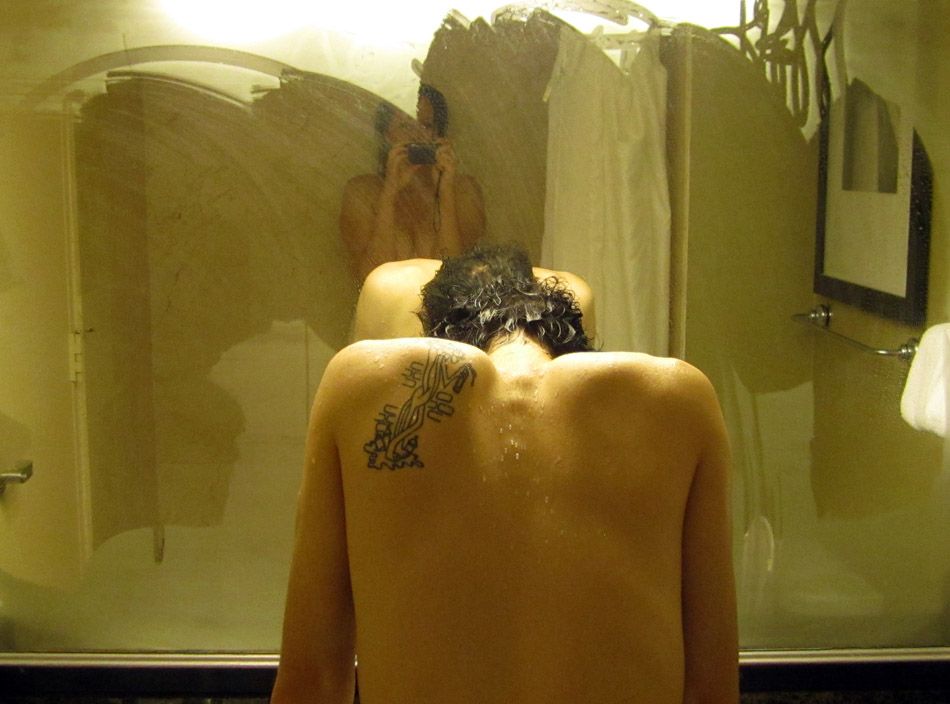 pretty

we had a hard time finding fun places to hang out there
next time, someone call me and help me out!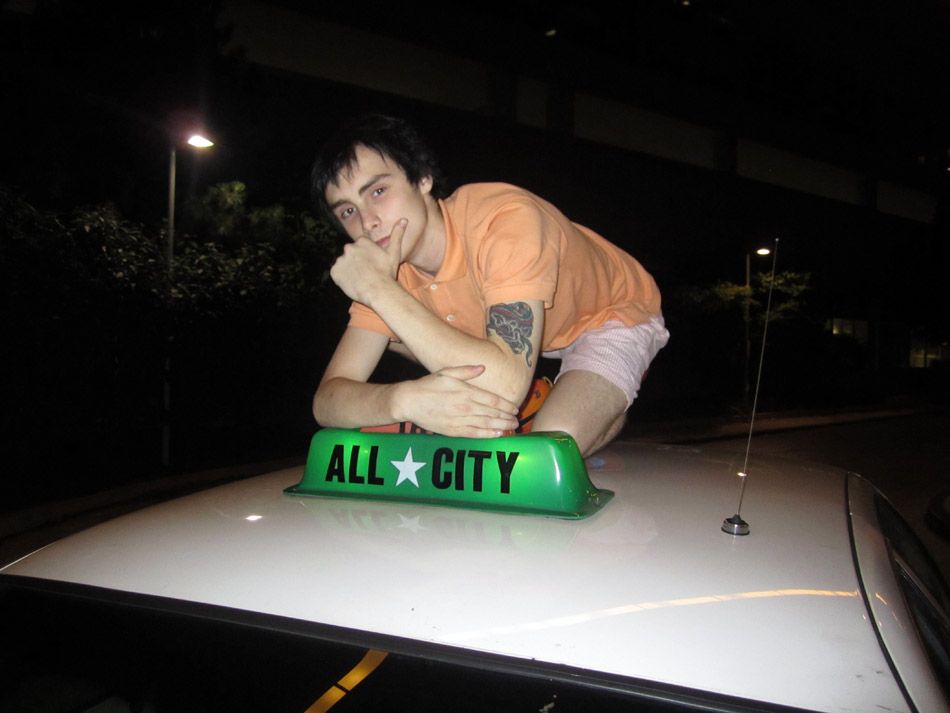 their cabs are pretty cool tho

what else?
train home is fun to see how many SCREWS you can get from the train window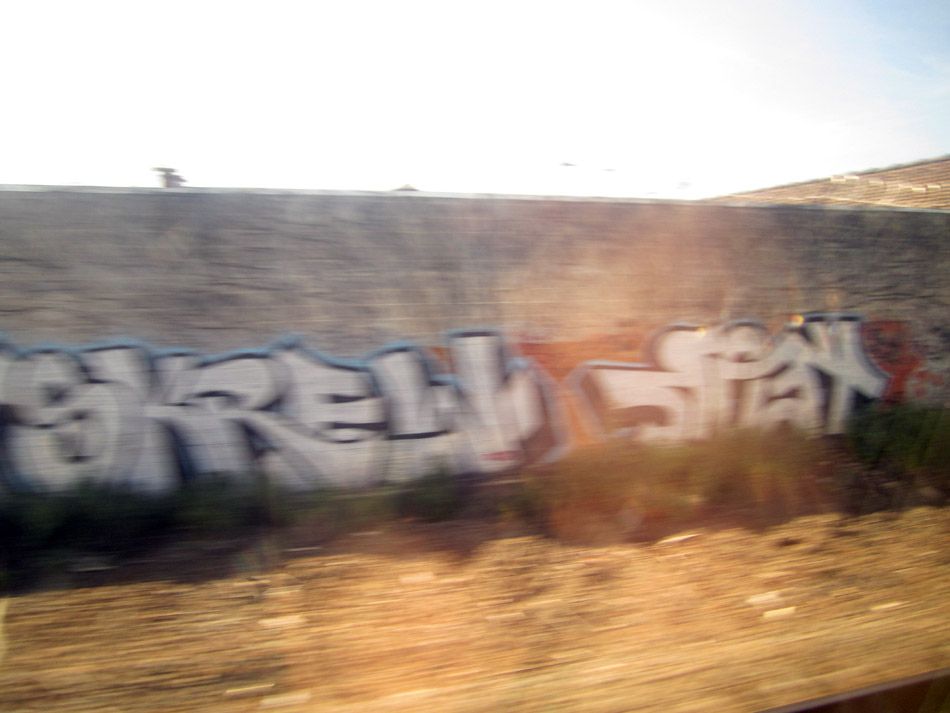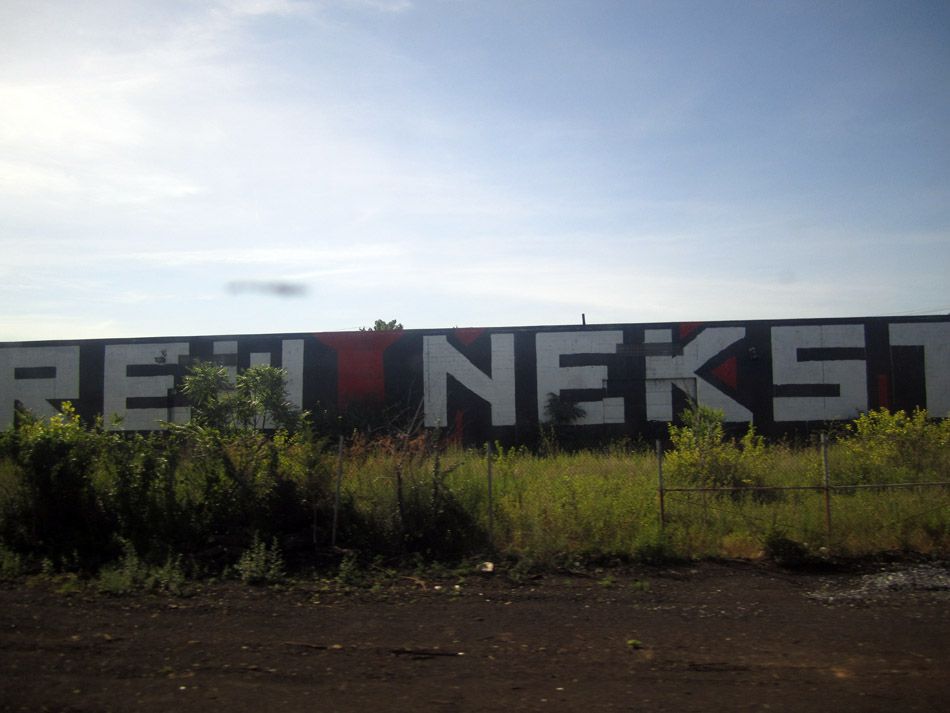 i was doin really good this morning

oo and it is a sign that it will be a good day if you can catch the elusive Vizie Watermelon too

then i just started liking how the photos looked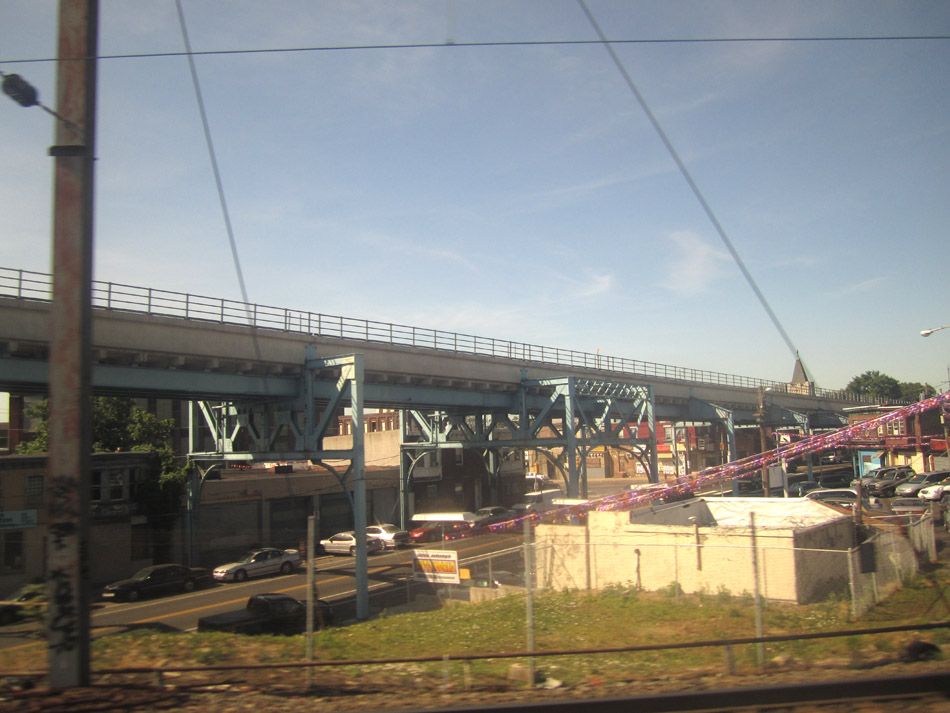 life is nice from a train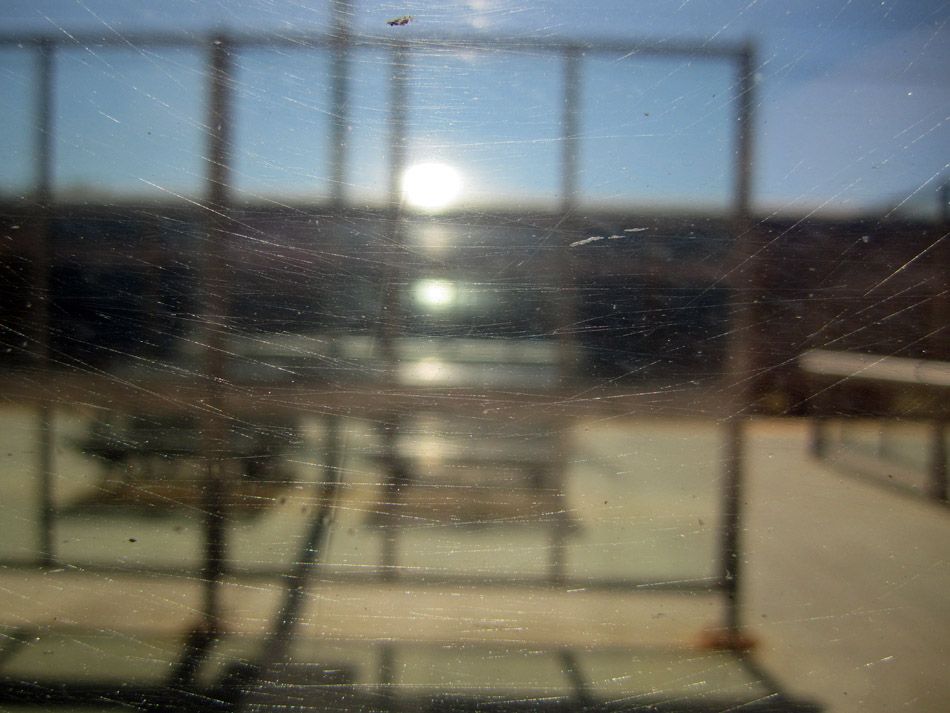 the illusion of speed and distance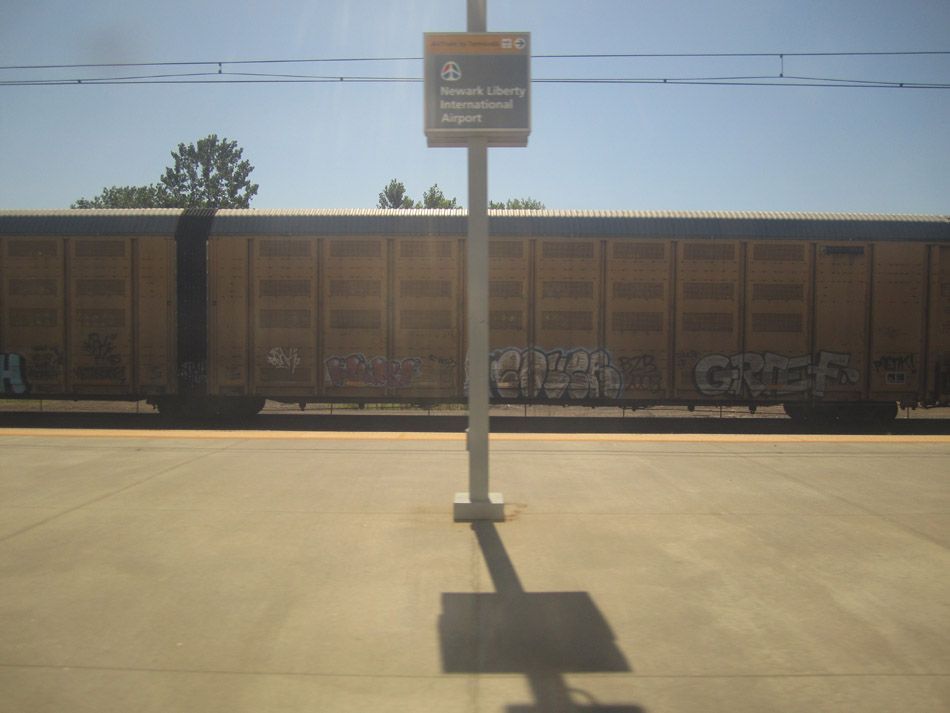 and progress