i woke up on the still drunk side and texted rosson that at like 8am
i feel like it should be my new motto
i am trying to grind it into my skull with this post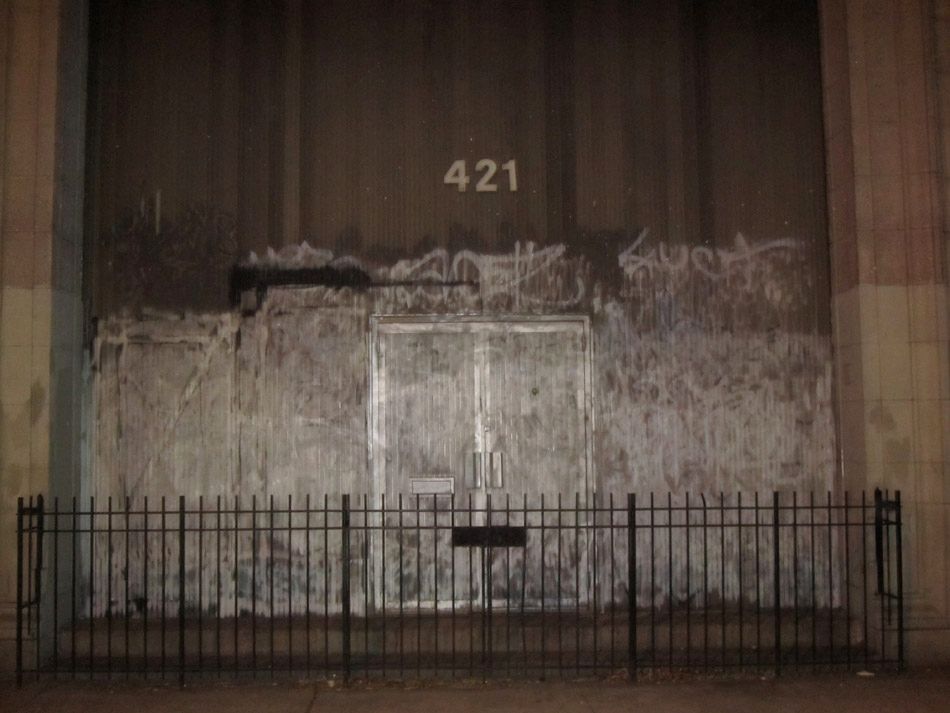 i will use dignity and restraint when commenting on patrick's blog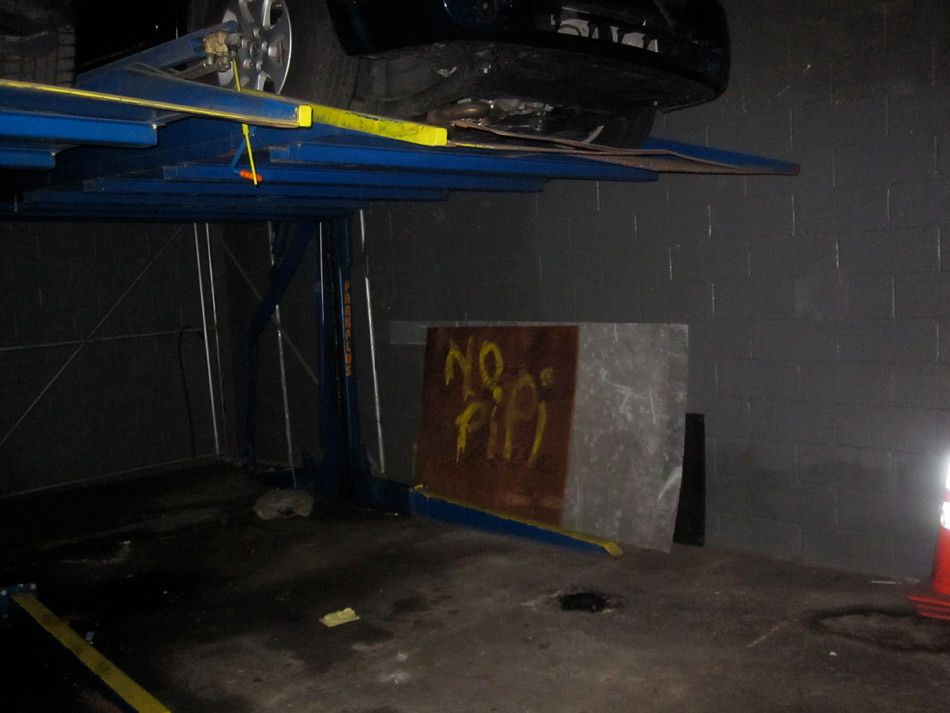 i will use dignity and restraint when talking about dicks all the time on my blog
jim drain is a very dignified knitter
suzanne and i walked over to check out his flaming hot installation of sweaters at Opening Ceremony i mean his dignified installation of fine sweaters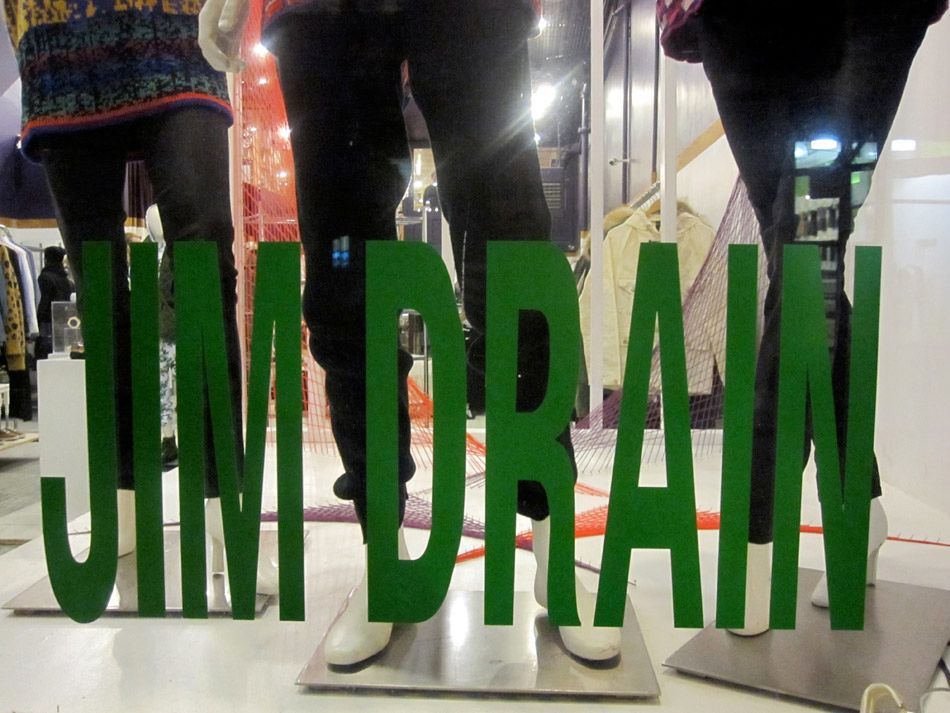 jim drain in a sensible font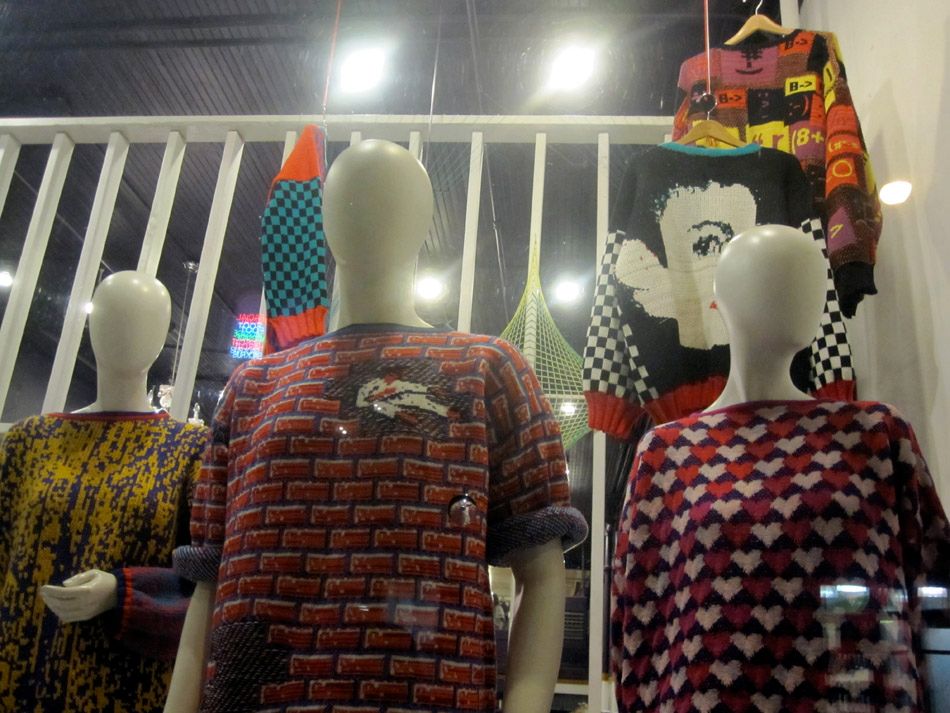 life using sensible fonts
AND NO CAPS
suzanne wanted to buy this one but it was a one of a kind one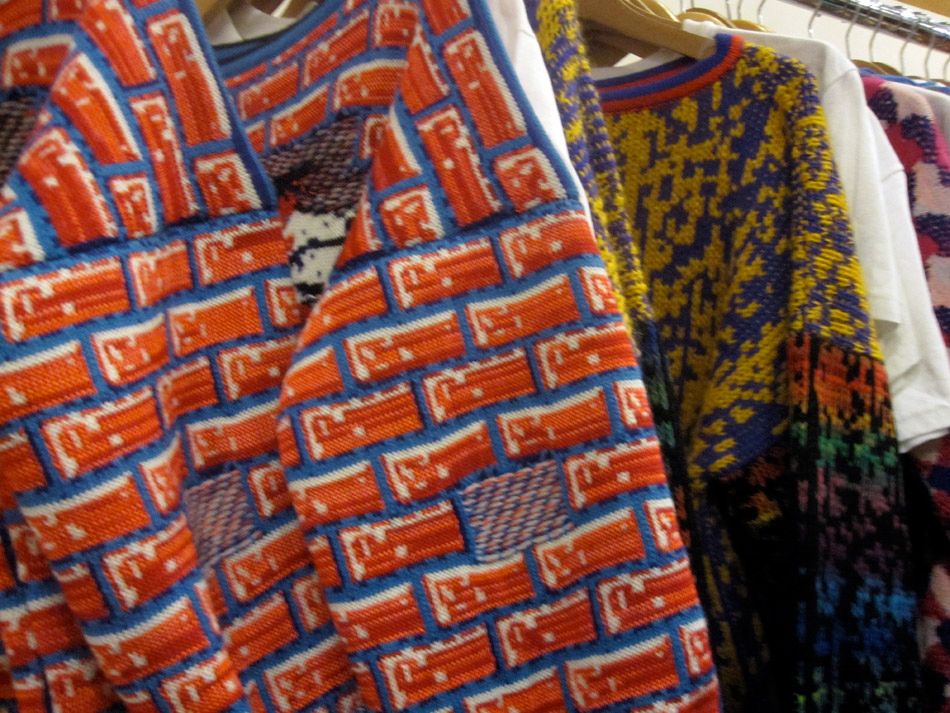 they told me i couldnt take pictures in there
hello douches if you wanna do art installations and art crossover projects with your clothing store you need to let people take pictures.
ooops there goes my restraint again
a very logical next step in the tour was to go to the gelitin opening
jim and gelitin both show at greene naf and both like being silly and playful and are all very tall and many other things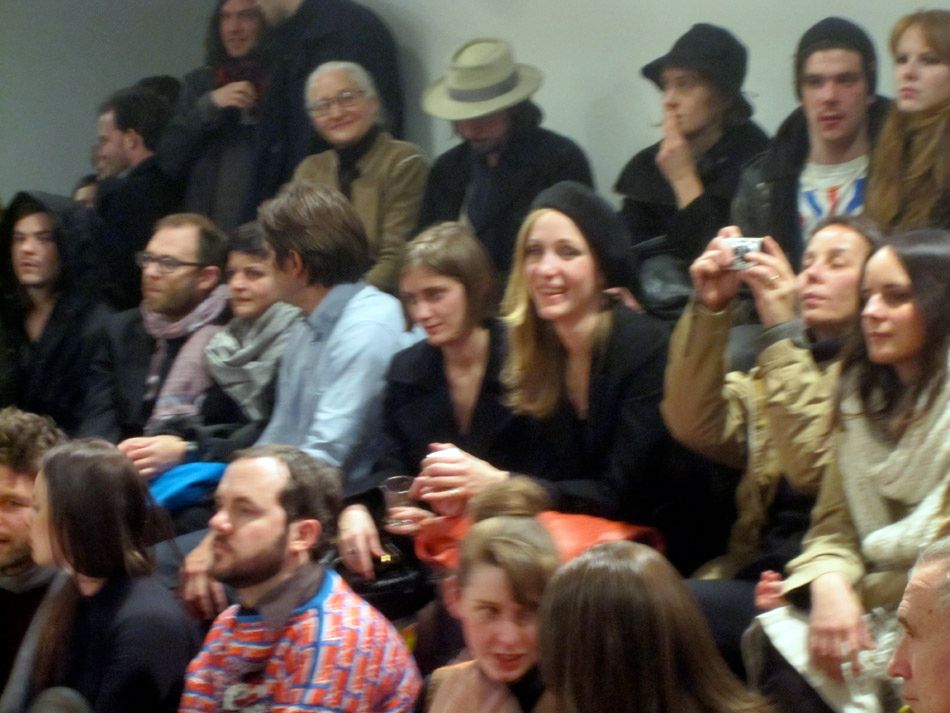 the gelitin opening was the perfect place to wear your new jim drain sweater from opening ceremony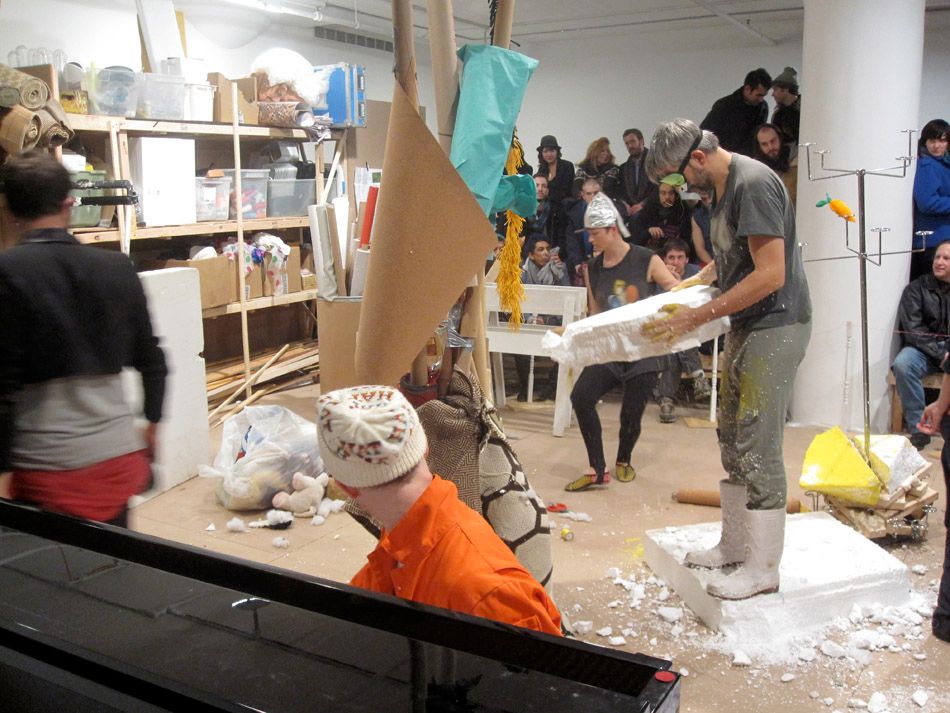 the opening consisted of them doing blind sculpture with some assister people in this sporty art arena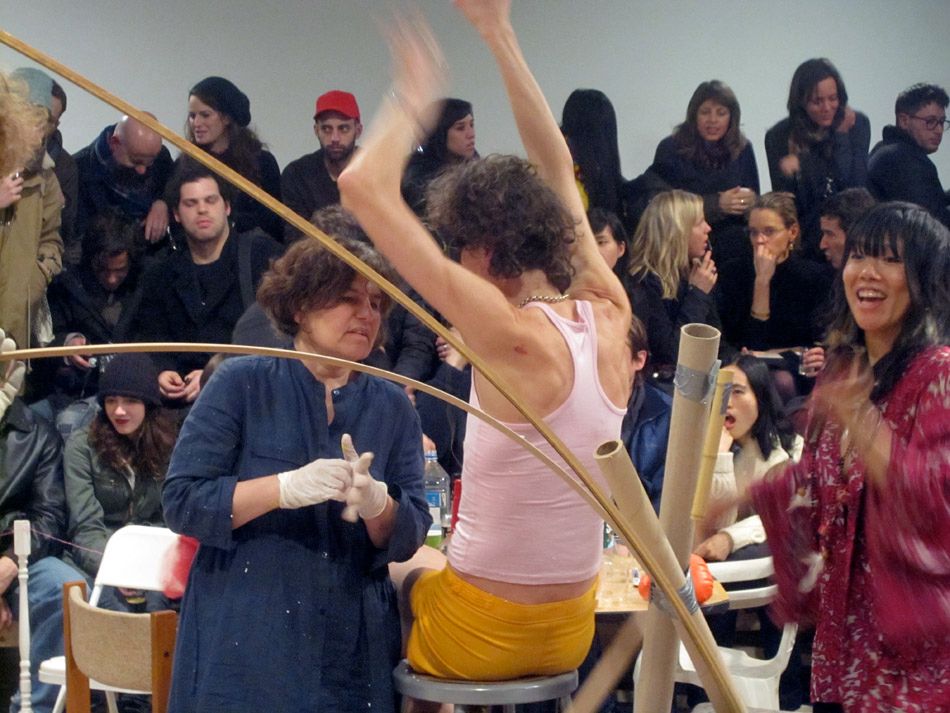 amy sillman and reiko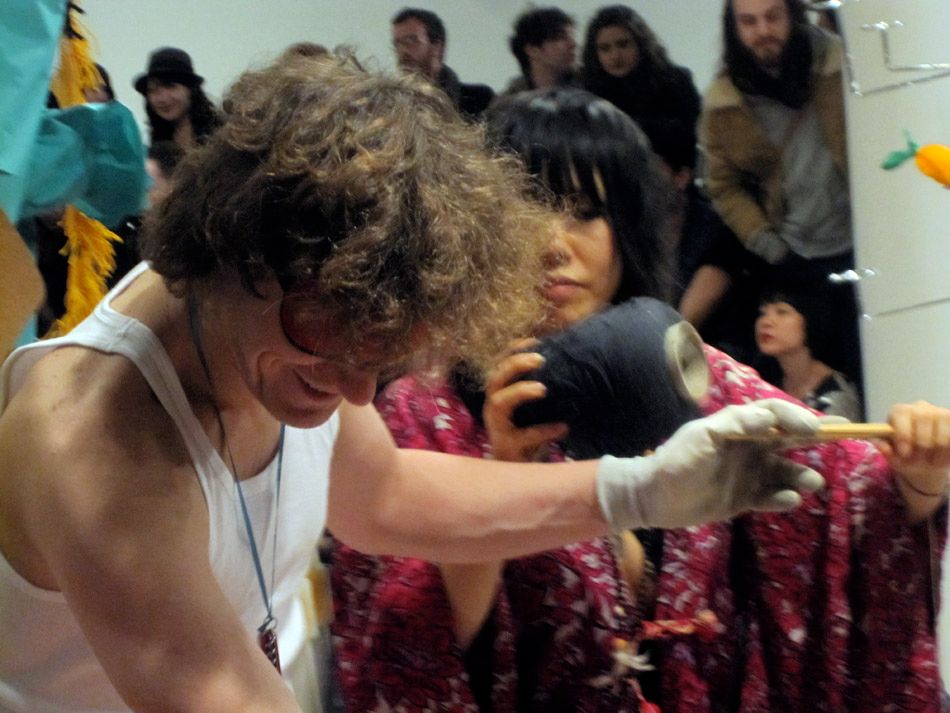 cecily brown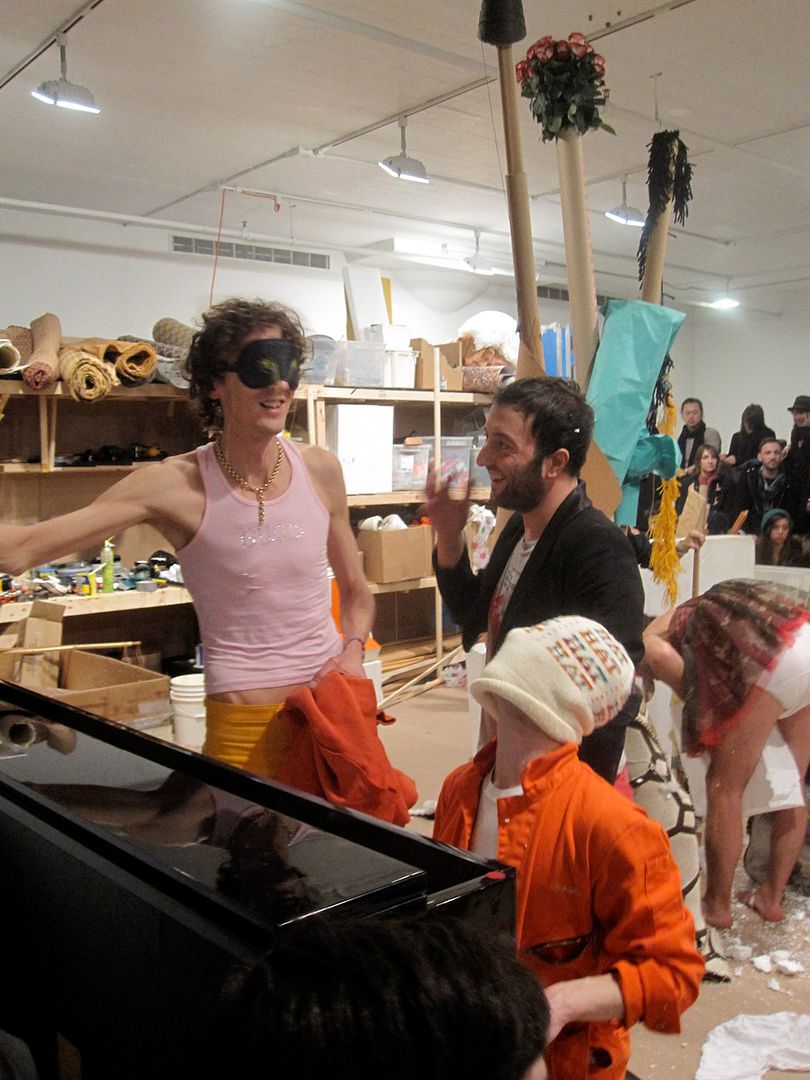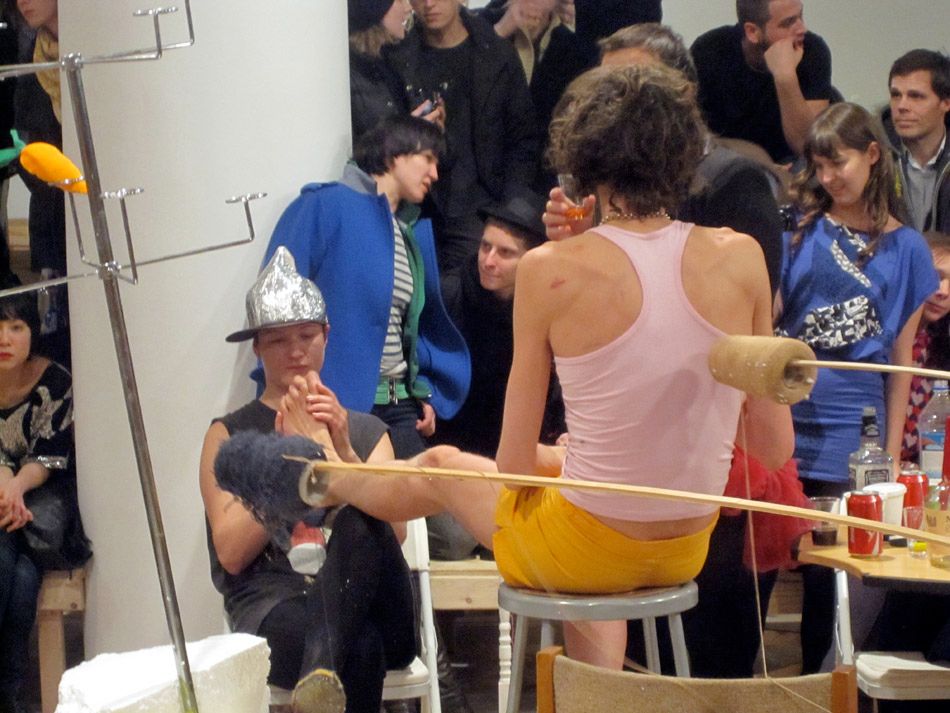 ewww
gelitin is hard to keep straight
this guy is definitely memorable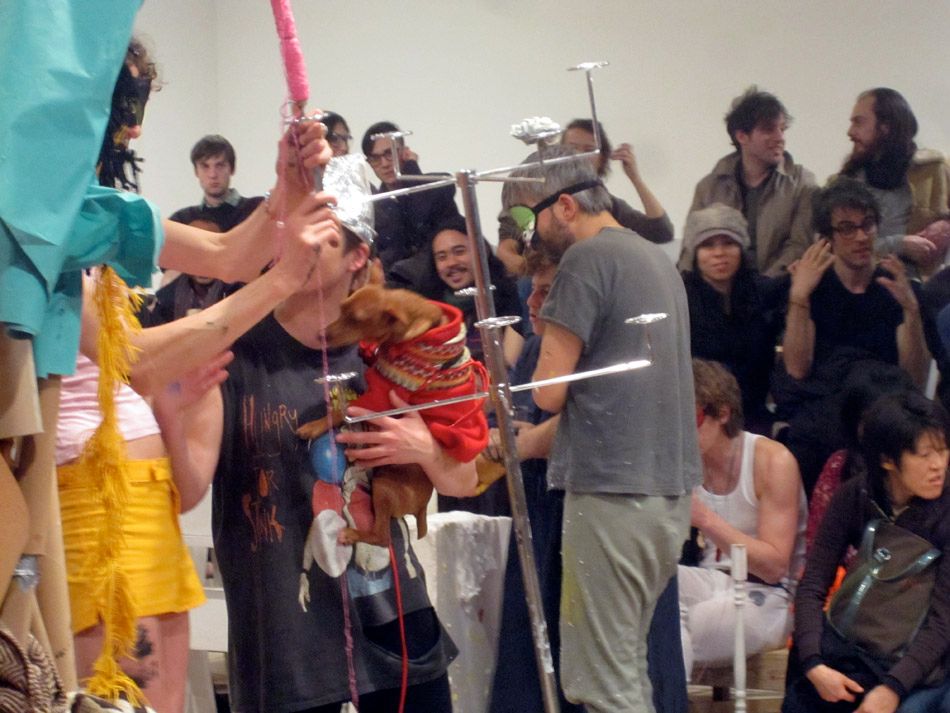 i was going to use these photos as a chance to tell stories about dignity and restraint but im too hungover to be honest
jeffrey said at the dinner the night before that i skipped that the gelitin were shoving chocolates up their butt and pooting them on people so they are not exactly role models in my new favourite area anyway
i know its not a funny joke but maybe i should reactivate my drug problem so i can have more dignity and restraint. it sounds counterintuitive but trust me
im such a tool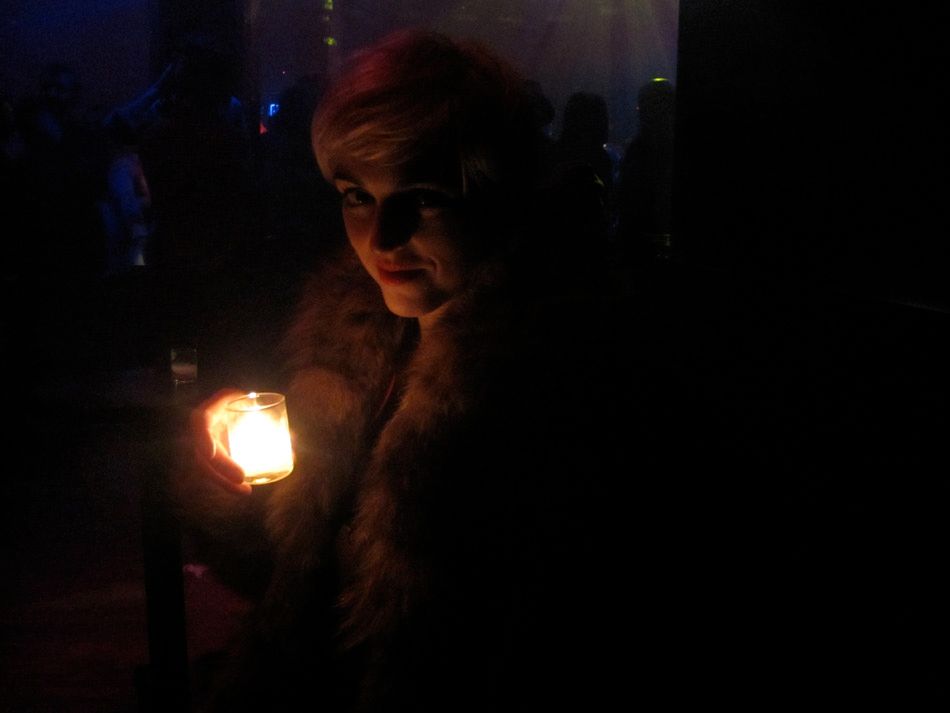 rosson has dignity and restraint and says no to drugs
how does she do it folks??