i had the great good fortune and meritless goodluck to get to go have a nice weekend out on long island

dash's grandma christophe and jade invited 40 or so of us out to her house on this nature preserve to celebrate, well i guess to celebrate dash and his life and friendship and those things
and i only cried once!

to celebrate "night painting" as christophe used to say to dash and ry. "oh boys, going out for a bit of night painting are we?"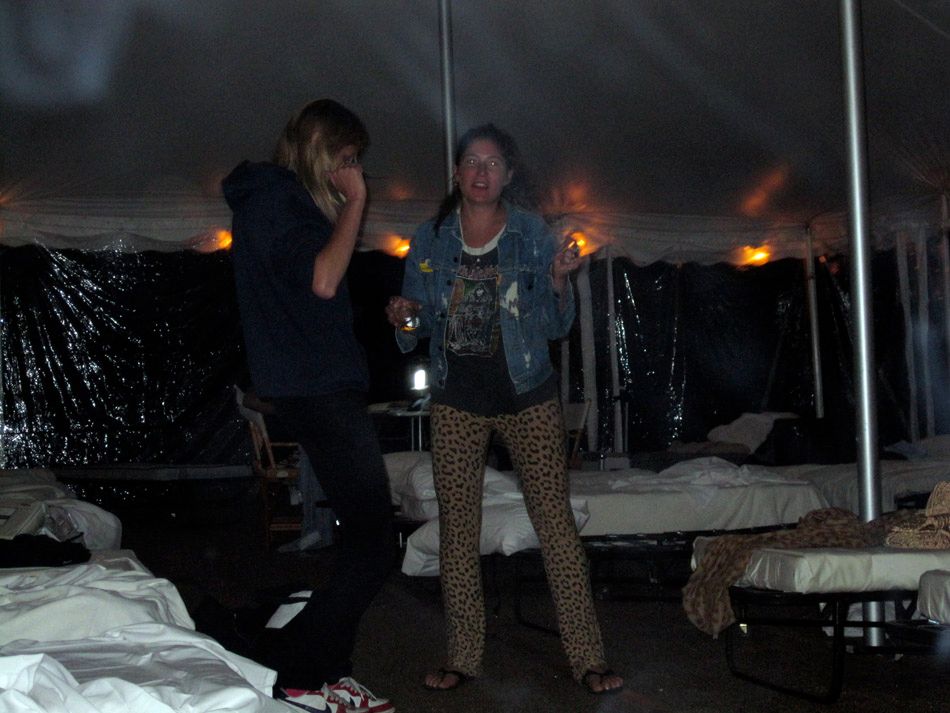 friday night is a bit of a drunk blur. blair and stella dancing is the only photo really. unless you can find rachel chandler's photos online somewhere and want to look at nico's weiner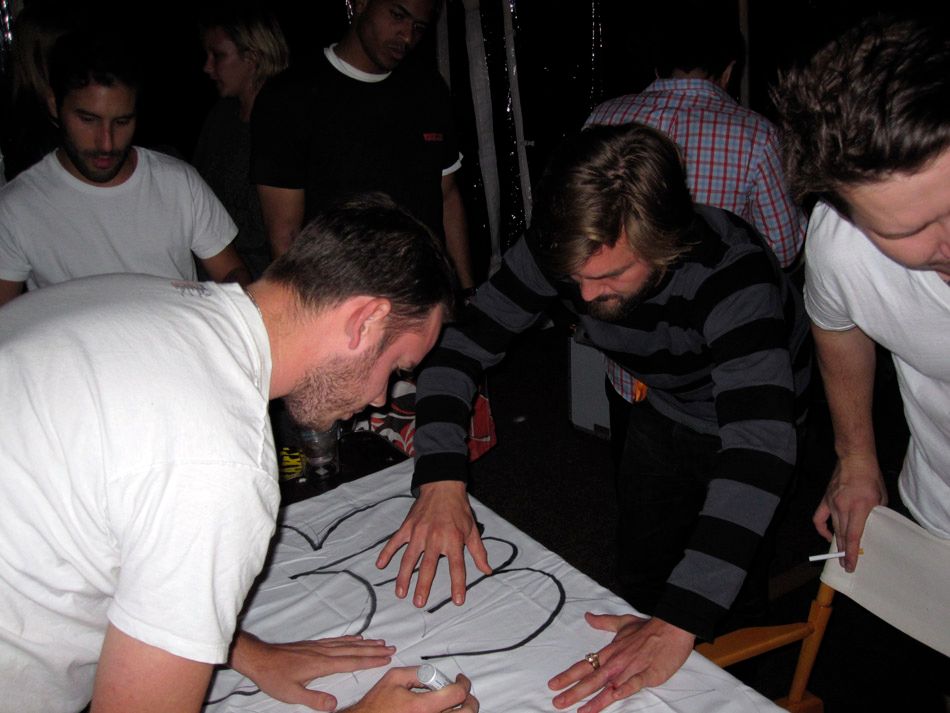 they made a sace flag

and max ran it up the flagpole

the next morning was very beautiful with rita's daughter making bubbles everywhere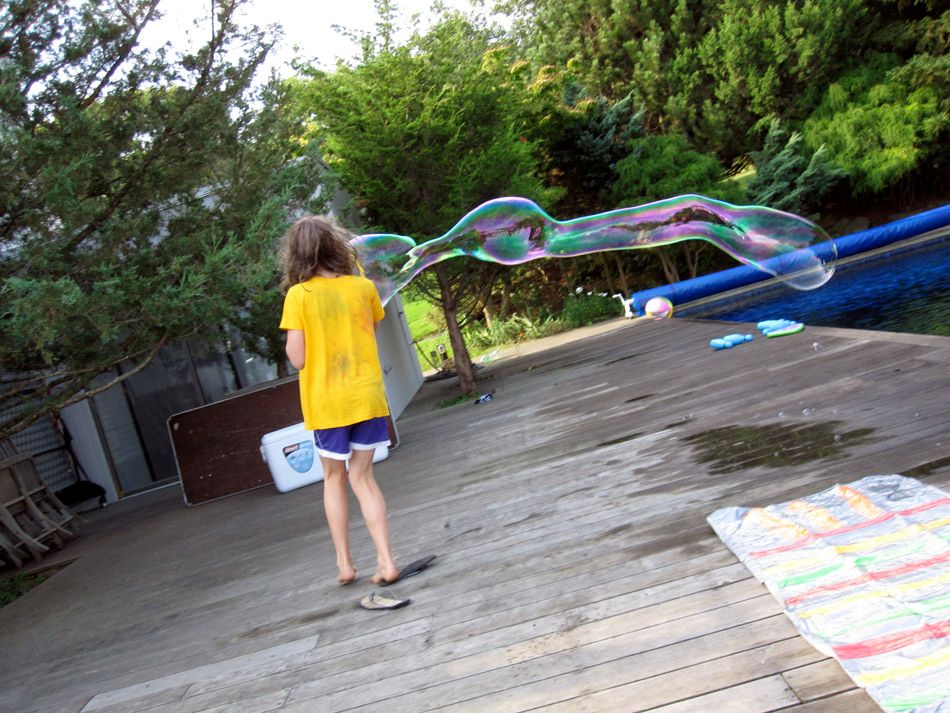 donnie darko or contact?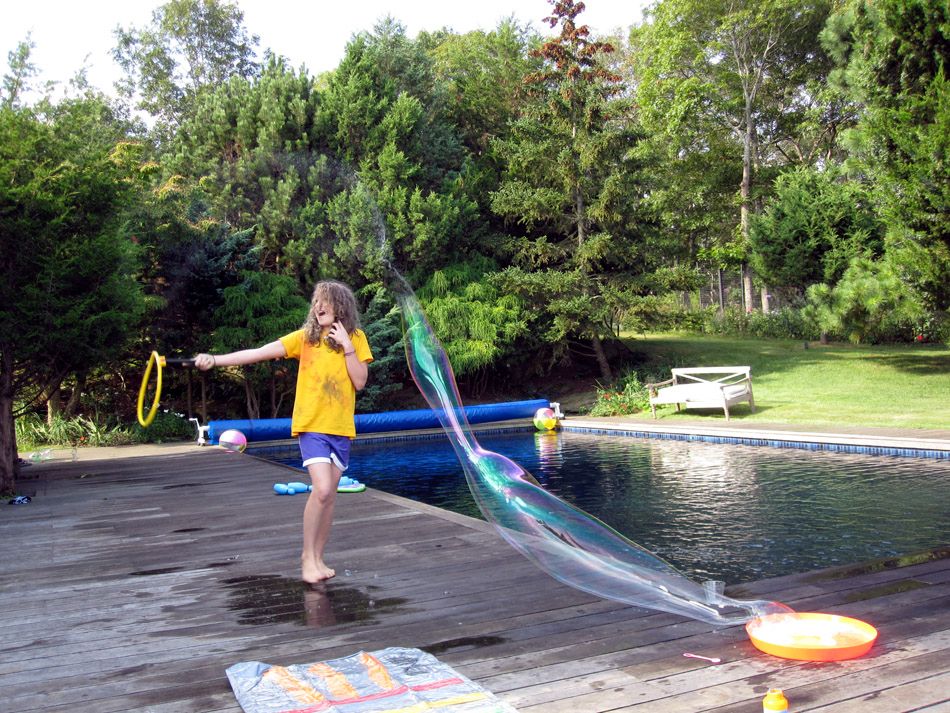 whee!

i say darko

max's darko points at colin's head

you will see more muscles soon dont worry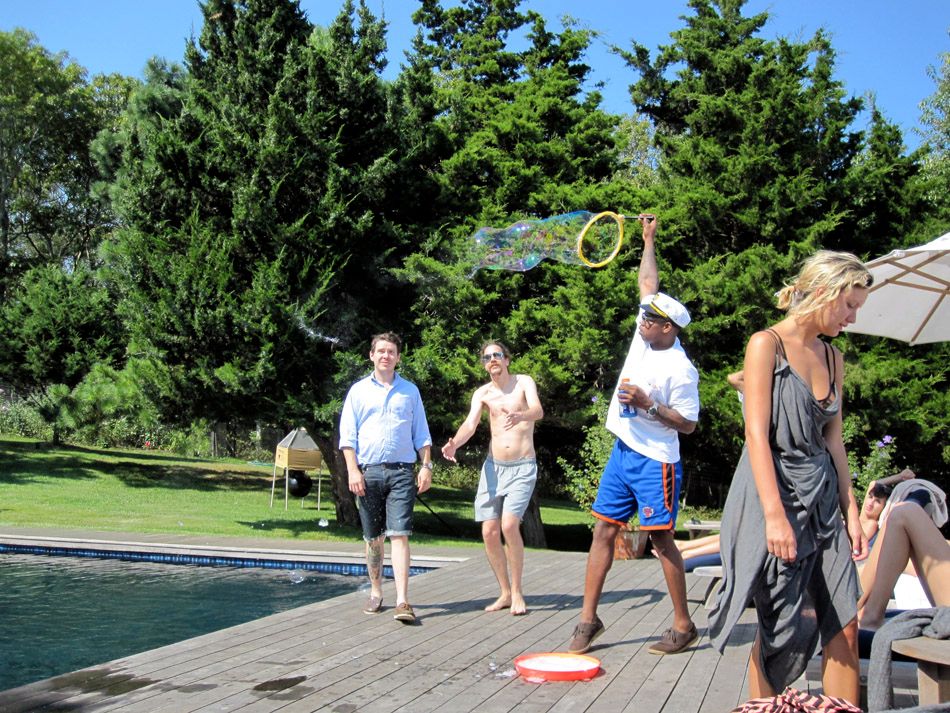 dash collected a huuuge assortment of these, did you see em?
scott has a lot of tattoos too
the team in general was an intense tattoo fest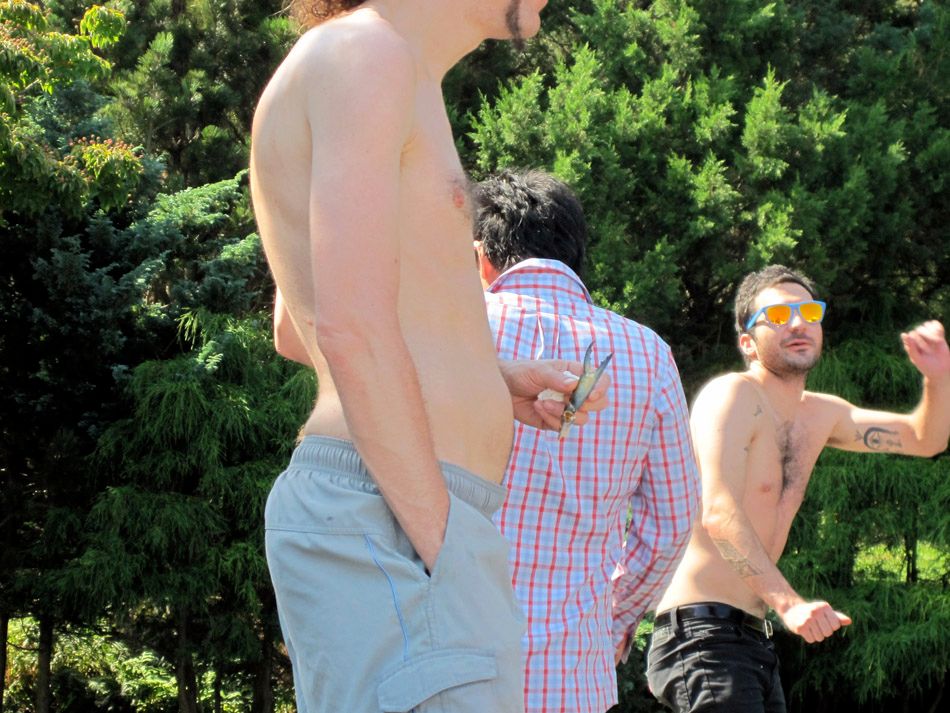 odd angle fest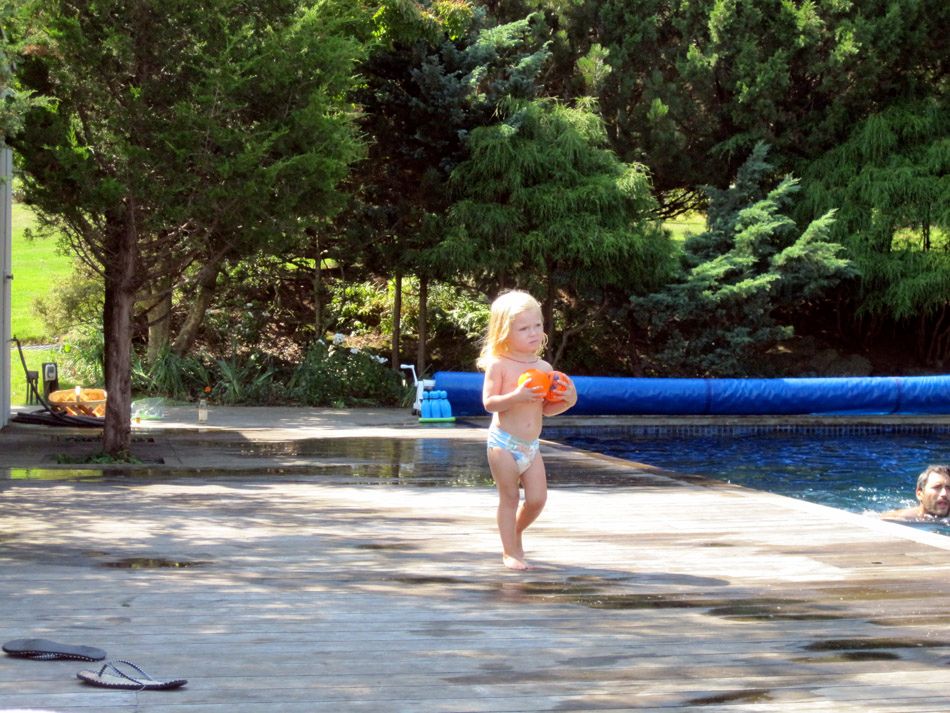 so many cute photos of secret i assure you!

muscle men vs bubbles!

get em!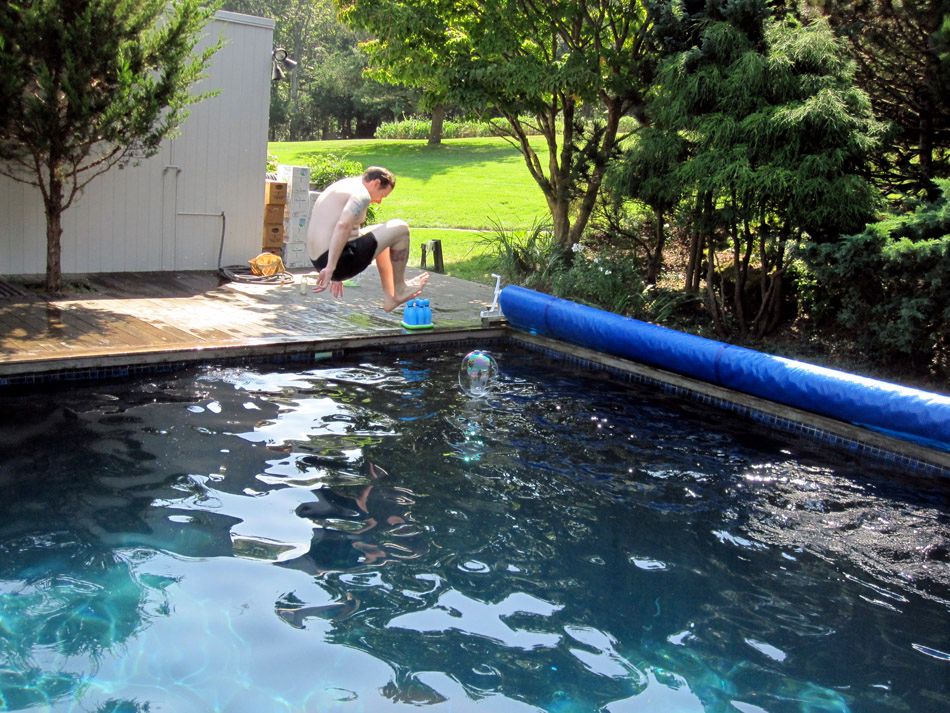 boys do lots of funny things to impress girls!
the story of civilization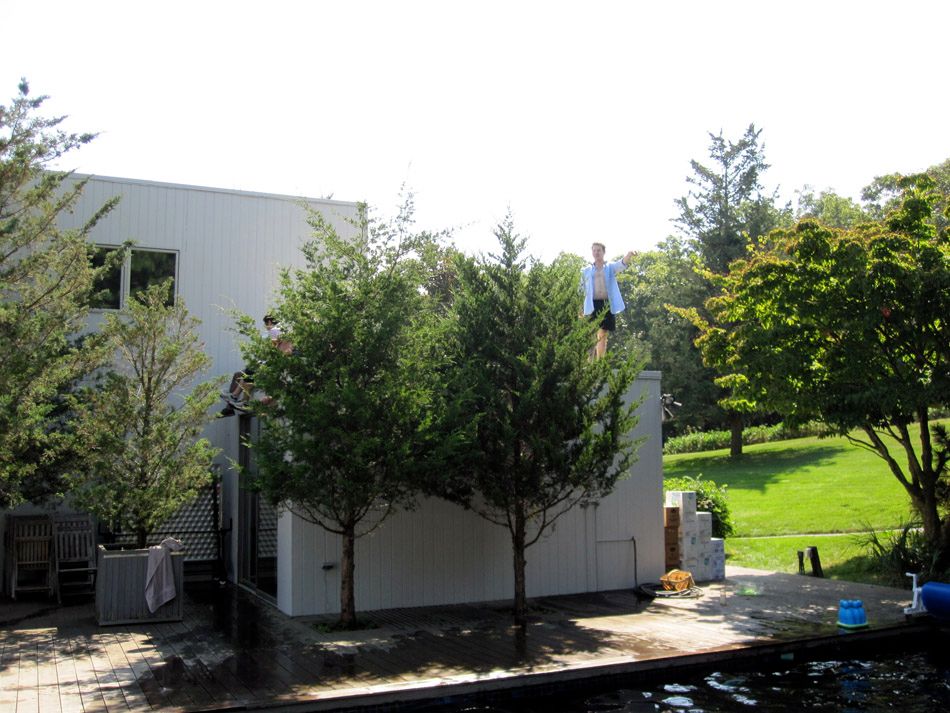 this is sean sizing up the jump
dash told me he did this all the time but i never saw him with my own eyes
not that i doubt it for a second
if dash says he did something, and it was a dangerous something, then he definitely did it

this is sean putting philosophy into motion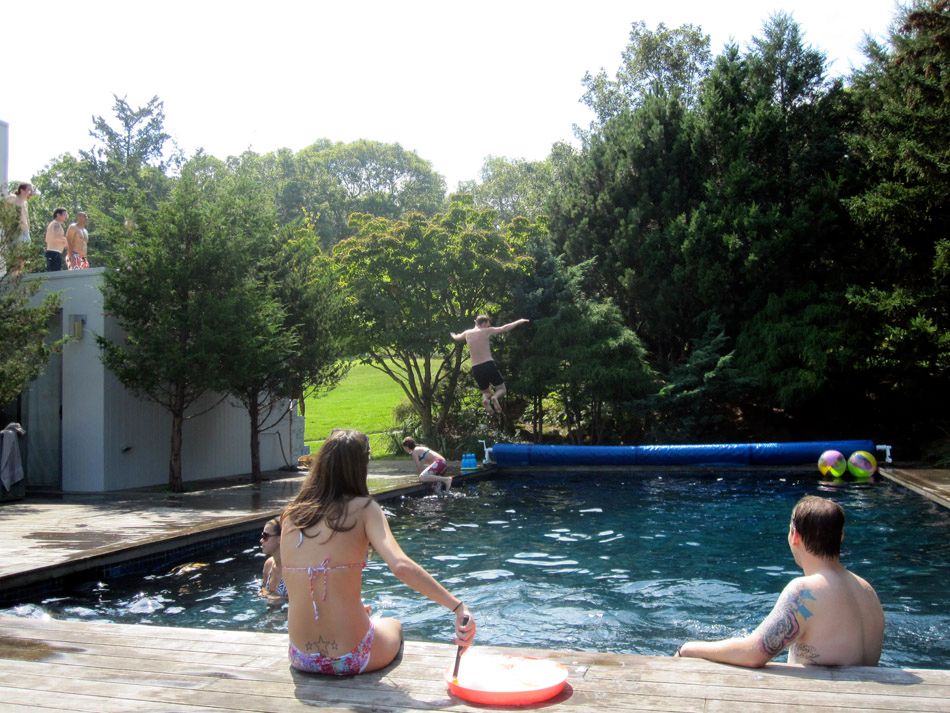 this is pat following suit
i was seized with a horrible feeling before he jumped, it was a weird feeling, ive never been so troubled by pat doing something dangerous before but this somehow, maybe i am so attached to him now that i no longer want him to risk death or disfigurement for a thrill. even though that is a trait i greatly admire in him…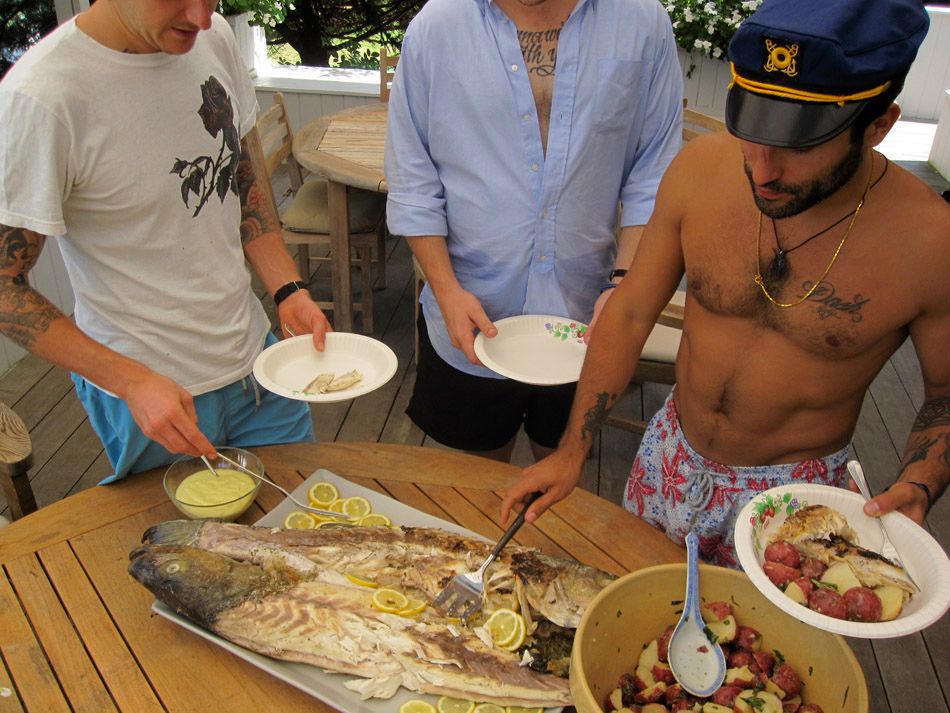 fear makes me hungry

christophe and rita's kitty named B.O.
(its from hungary)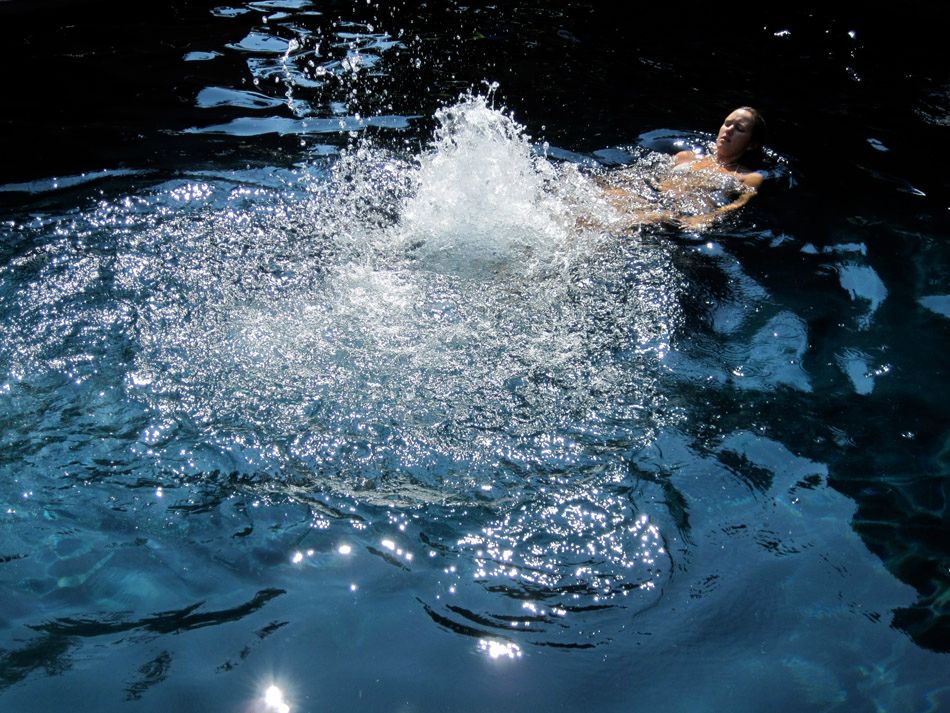 splash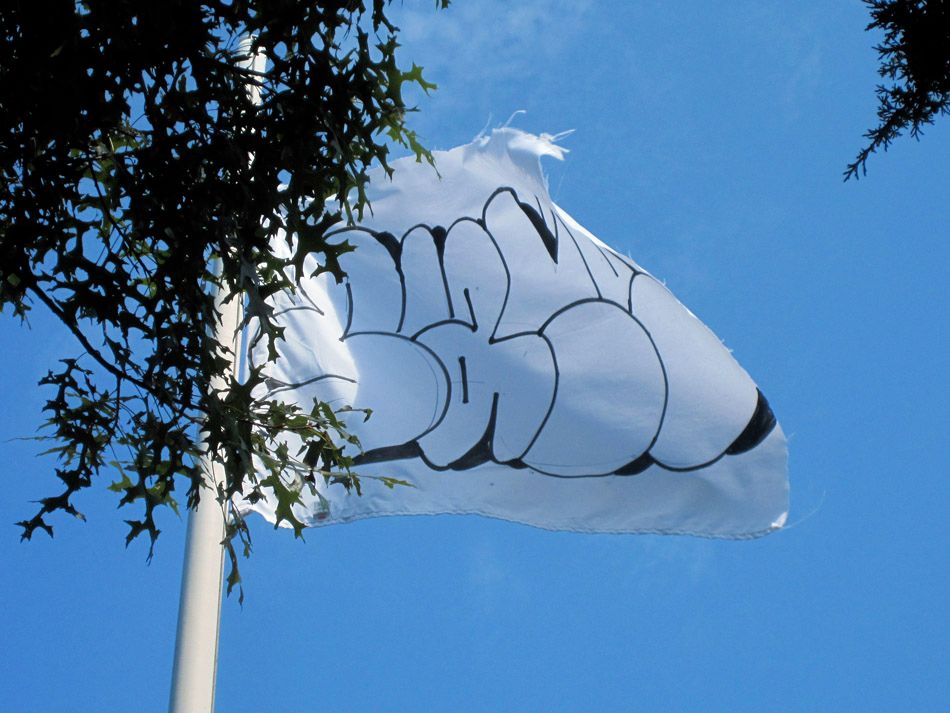 oh dash!!!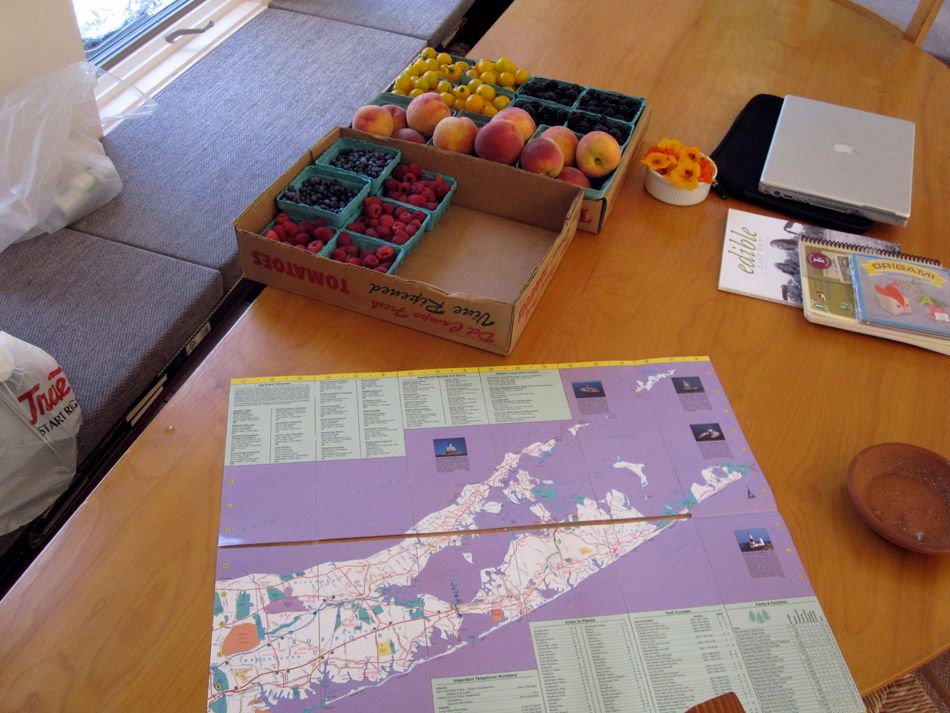 the food was amazing, our acccomodations ridiculously amazing, the whole weekend just the most pleasant friend fest ever. like camp but with a sad sad undertone

there may have been a wee bit of sex, drugs, beach barbecues, and blairs butt:

but the funniest thing was actually:

city kids on water skiis!

hee he

sean

and pat did good

enh!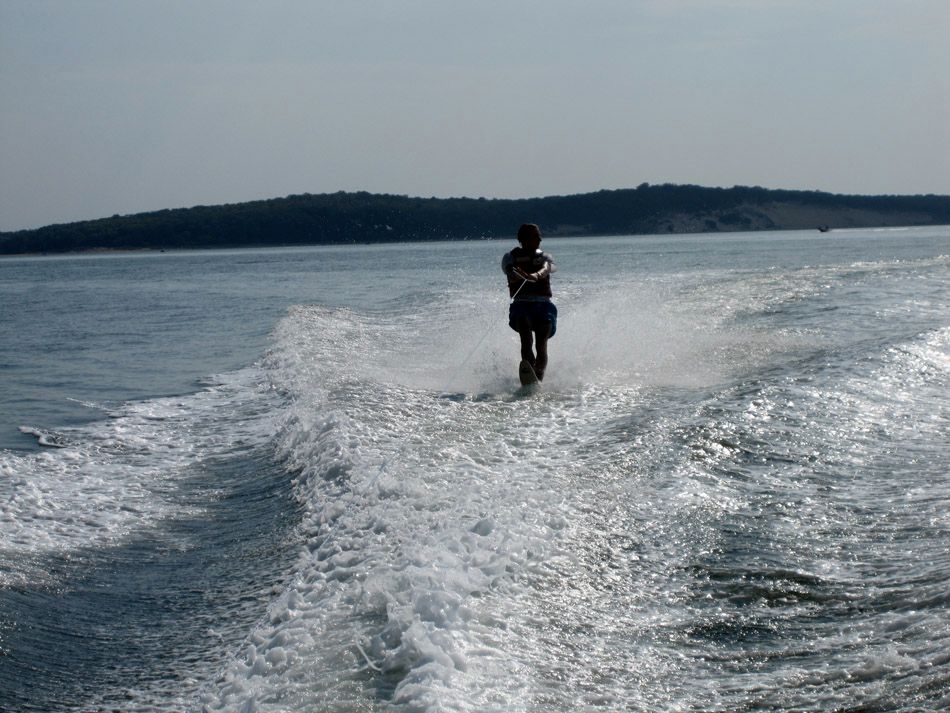 scott was so good he was yawning and thinking what he would have for dinner while he was flying over the wake

it was awesome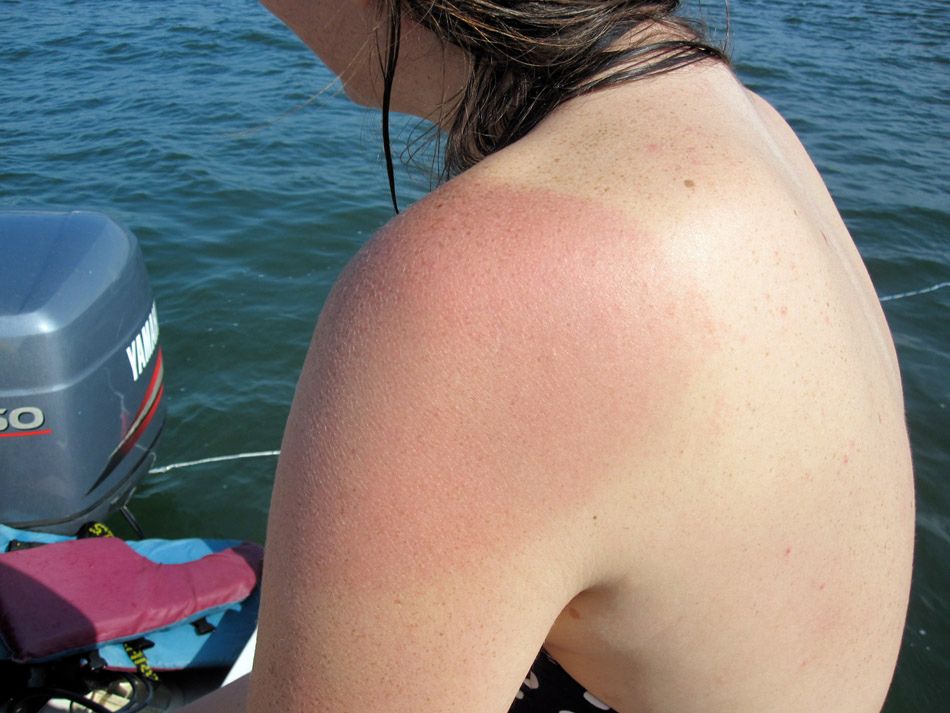 i got a weird sunburn from a dress that was designed, i found out, by one of my companions on the boat!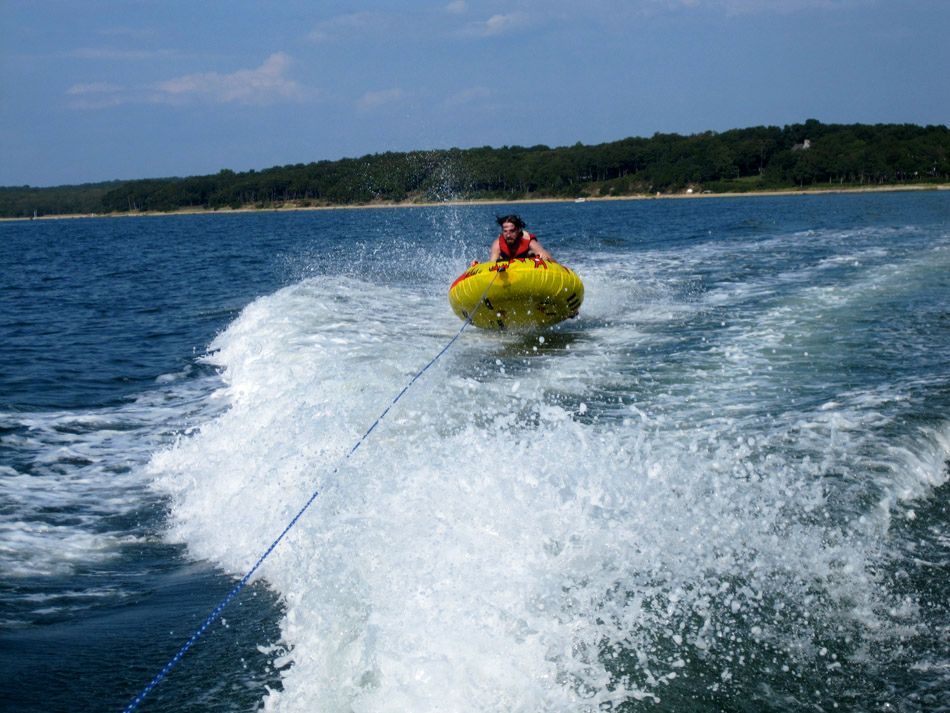 look its leo

the other boat had fun too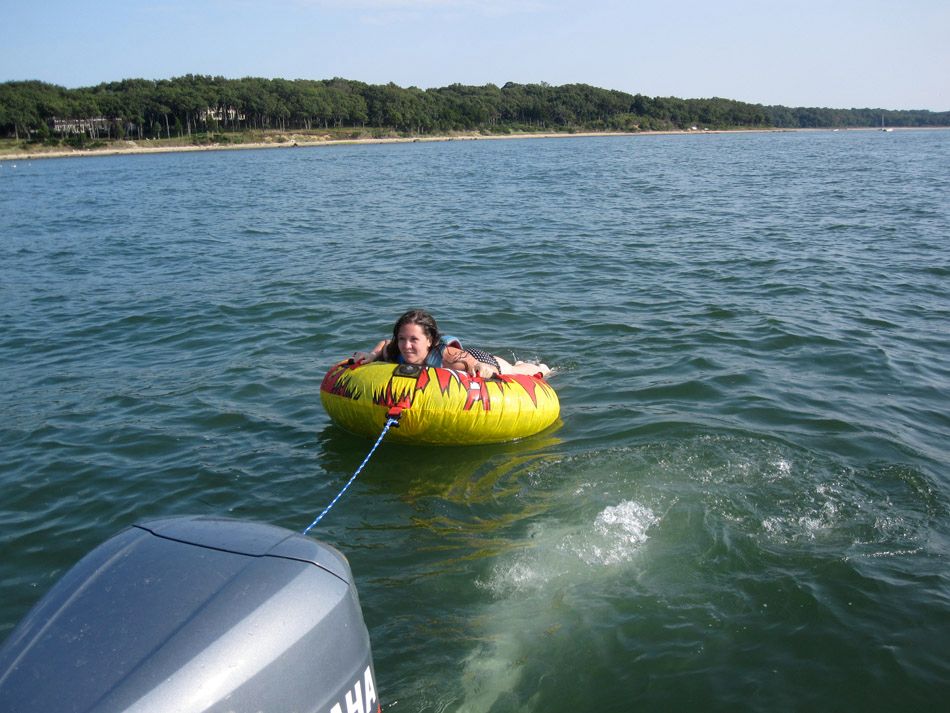 oh kathy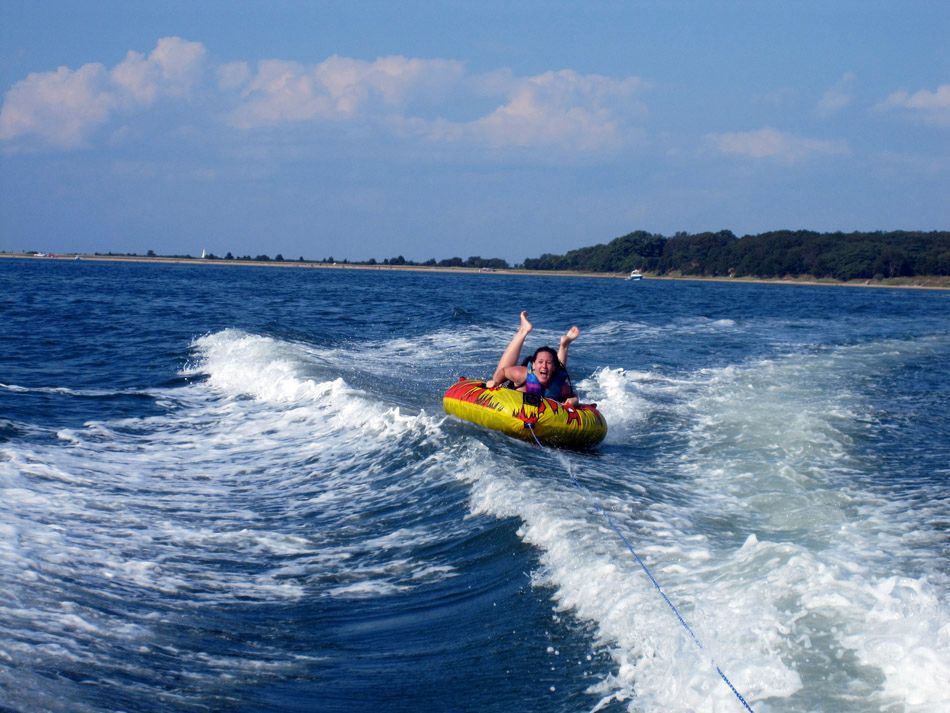 squee!!!

here's pat bailing

ha ha pat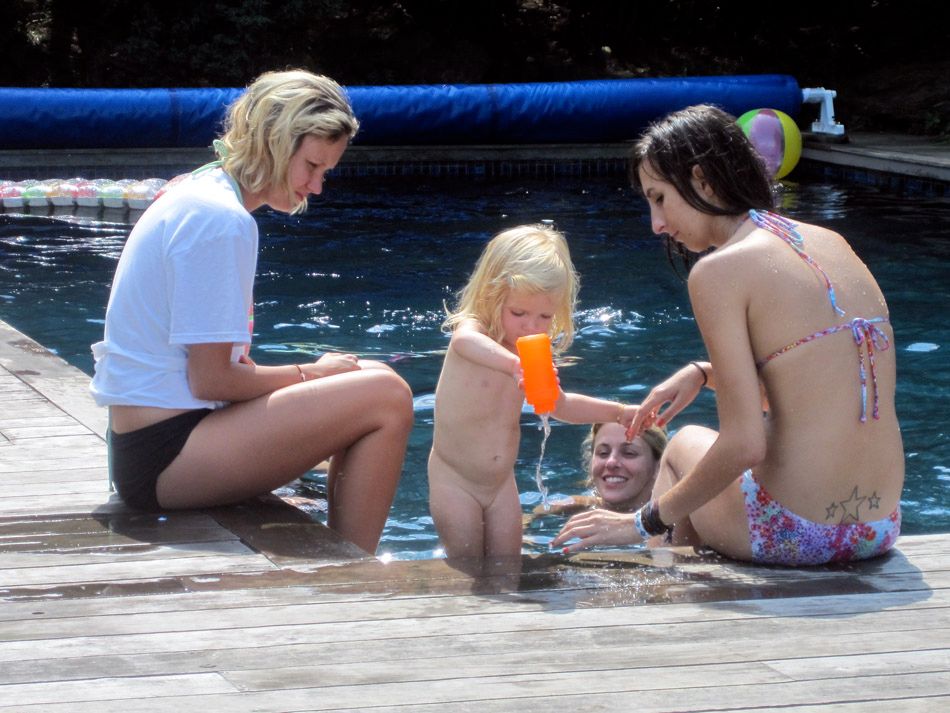 back to the pool

muscles sore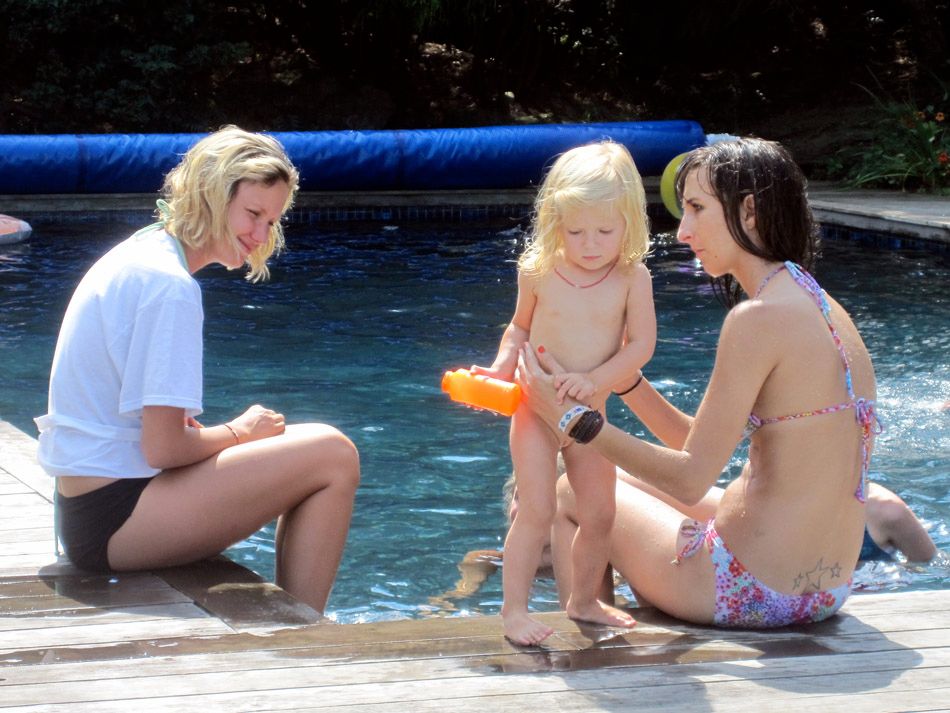 fun can be exhausting!

dash loved this bathroom
i know he took pictures of us in here. i wonder what happened to them…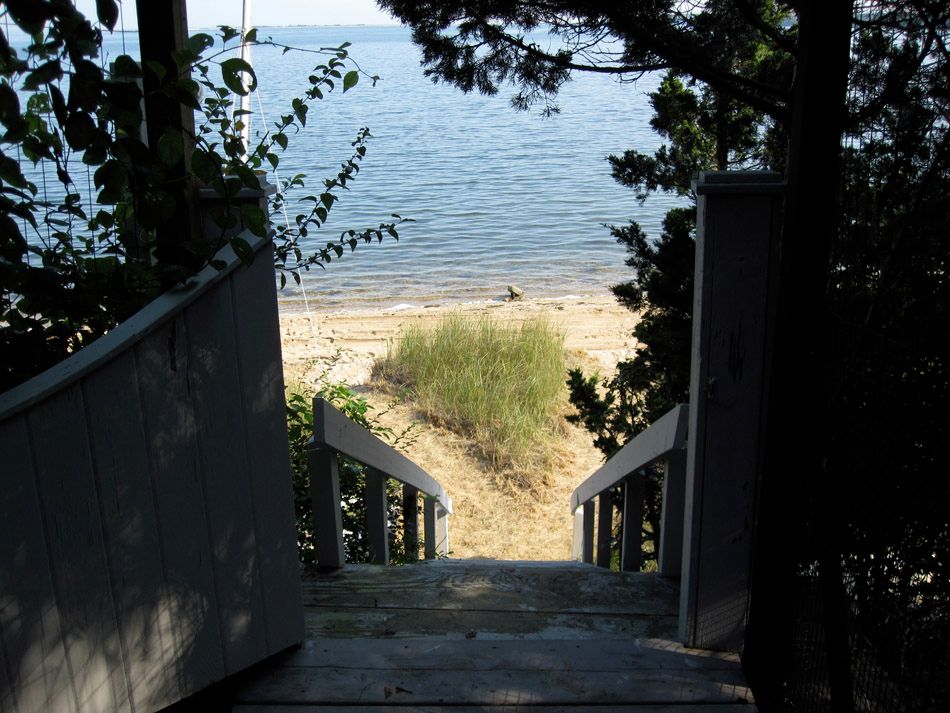 i came here with him and ry a few years ago and did all kinds of fun things
fun memories. very intense to revisit

include going to this really fun place down the beach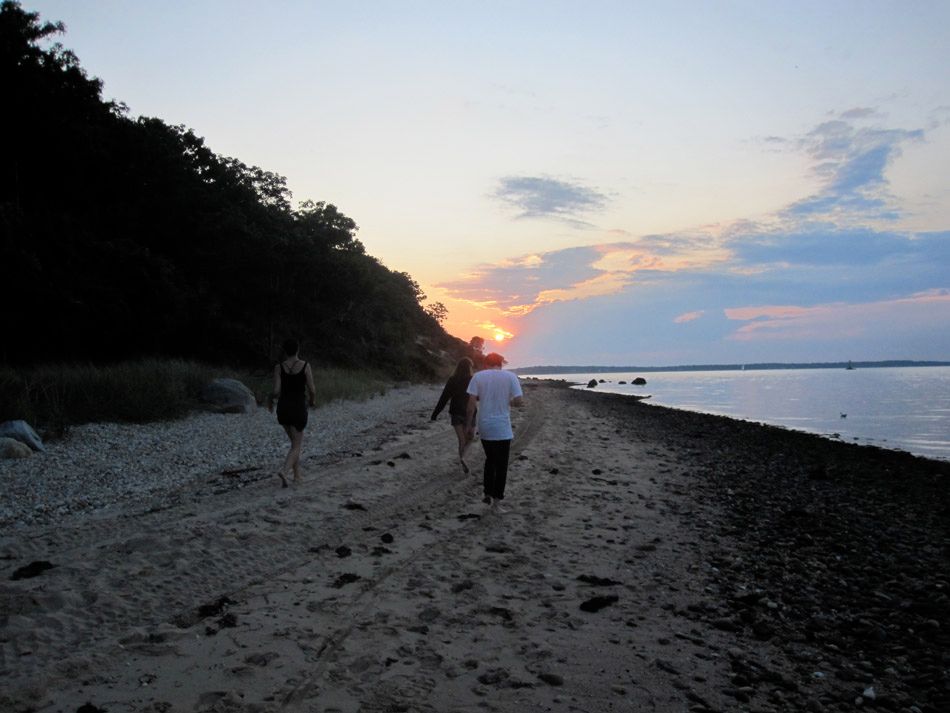 mmmmm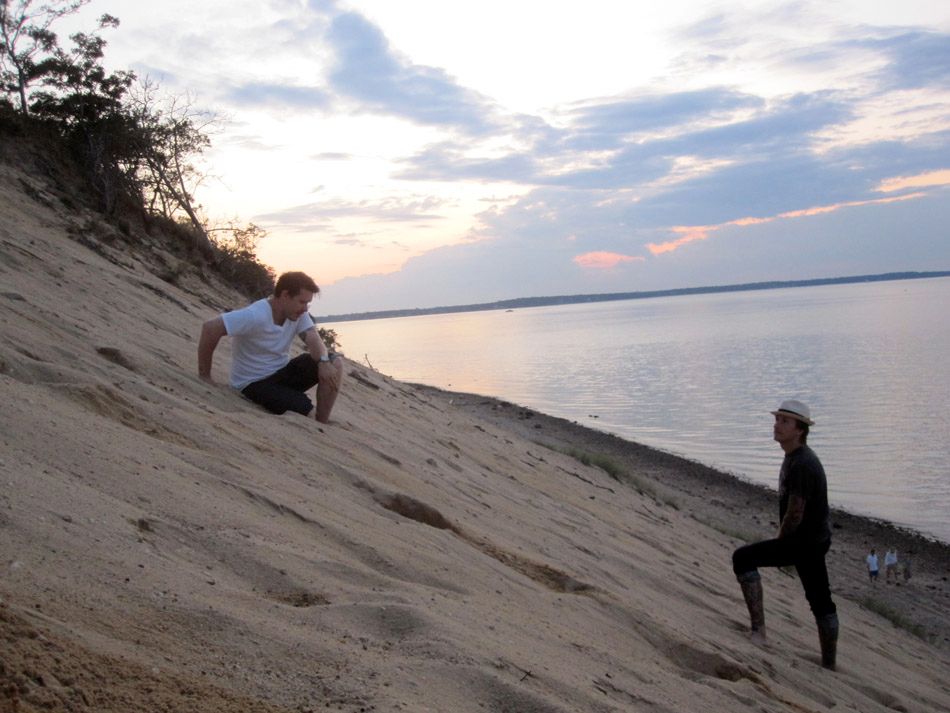 its called sand dune jumping!

whee!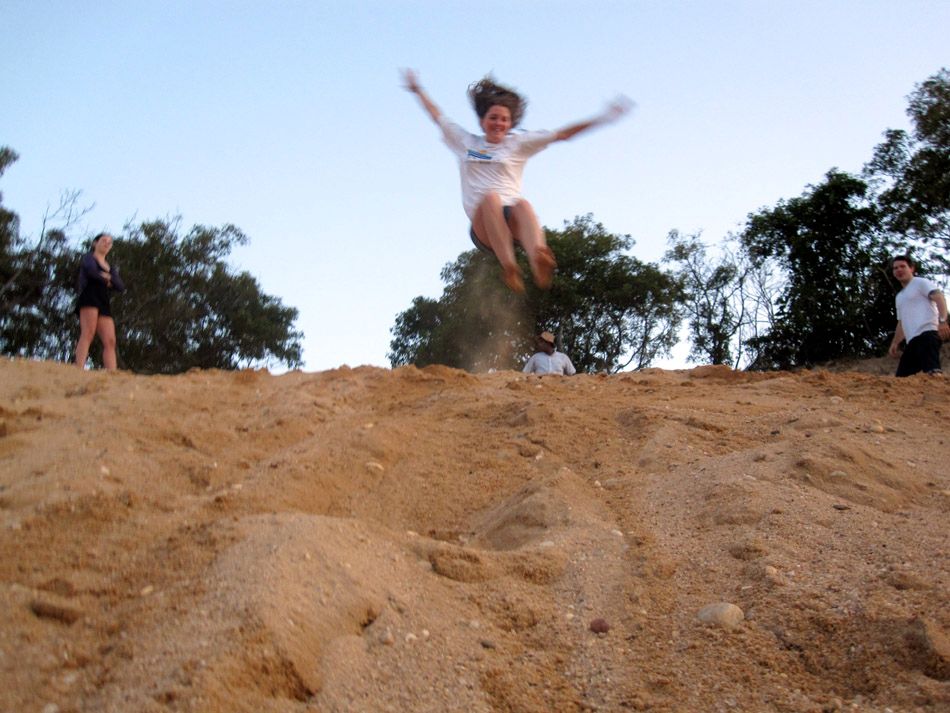 whee!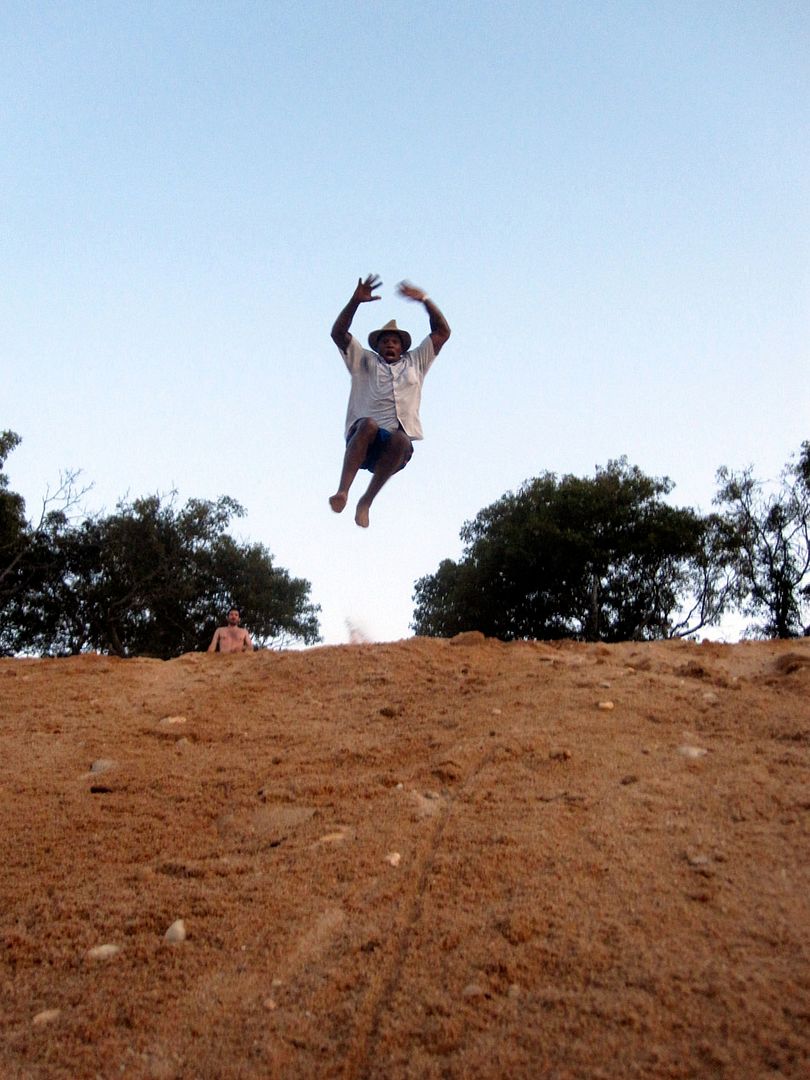 whee!

whee backwards!

whee again!

the photographess got only one photo of herself and she thinks she looks funny
dash had a funny photo of me doing this  that was in one of his zines i think. or maybe i just saw it in a shoebox
in any event i wanted to do some of the things i remember doing with him and think that he was there somewhere laughing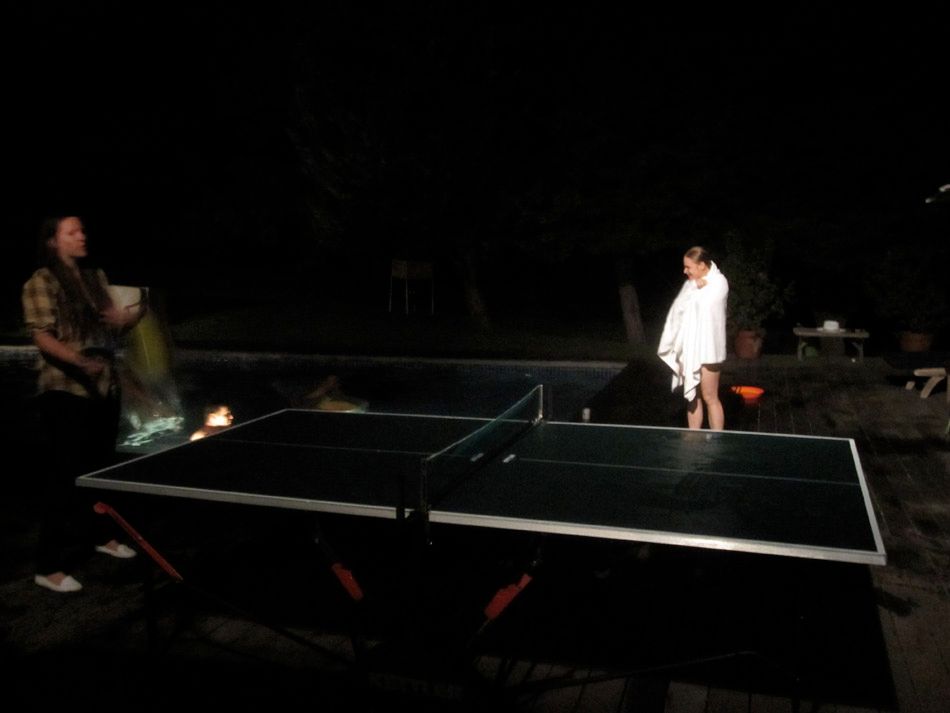 i'm not sure i have any more good photos as my battery died
we had a b-eautiful barbeque on the beeach last night
colin lit of a SHITLOAD of fireworks. to wake the dead. or hopefully make them laugh with us
then pat and i drove around through the nature reserve blasting music and other things while nico colin and ry went to go get donald from the bus
except ry had the mischievous spirit of dash in him perhaps and wreaked havoc on the town while they were out, hilariously recounting it to me and pat when they got back after narrowly evading arrest

i feel many things; i feel revitalized, less sad, less old. happy to have been able to have longer conversations with the people i really like who too often i see only for 5 minutes at "events". i mean seriosuly i think i have known and liked blair for years but only talked to her in a series of 5minute intervals. which doesnt really get you anywhere, does it? i talk about community a great deal, goin to rome tomorrow to do a show of it, and i rarely get to enjoy the people who are the reason i do these things i find.
i beat them all resoundingly one by one at ping pong, though, and can admit to enjoying that enormously. see you in europe!