there are two things wrong with this photo
the second one is that i didnt know what i was looking at (and making fun of) was a Sterling Ruby work.
i definitely think the work is retarded. but would i have been quite so rude if i had know he
he whose work i love at least as much as everyone else does which is A LOT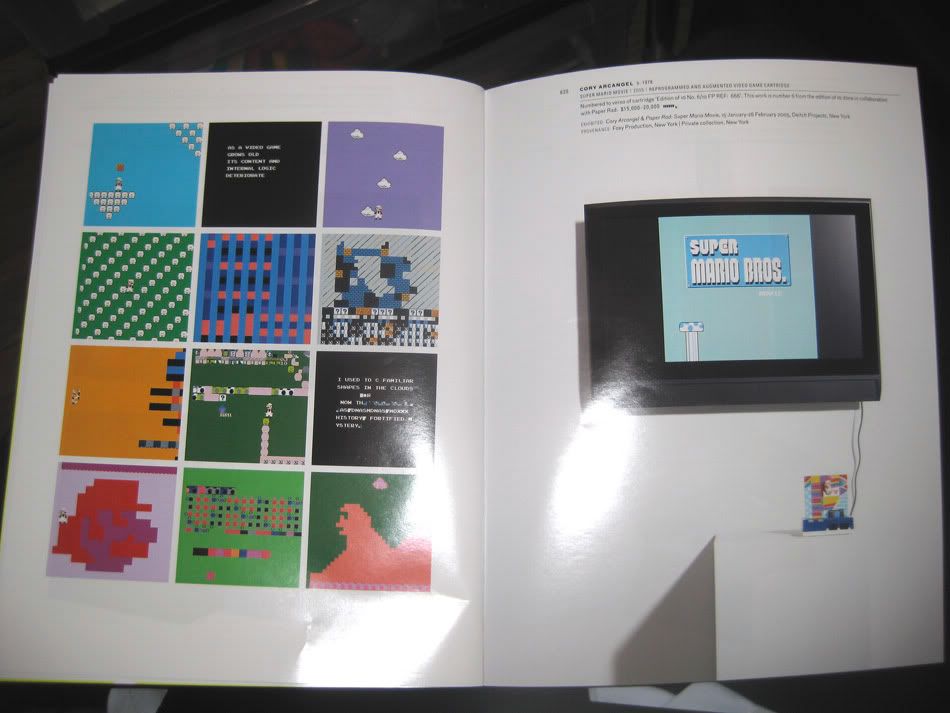 this! boy if there are any collectors reading this, i would snap this up
the last Super Mario Movie!
at an auction in Chicago June 4th.
certainly the most dynamic piece of new media art in my book
ever wondered what a huge bruise looks like with a big mosquito bite on it?
this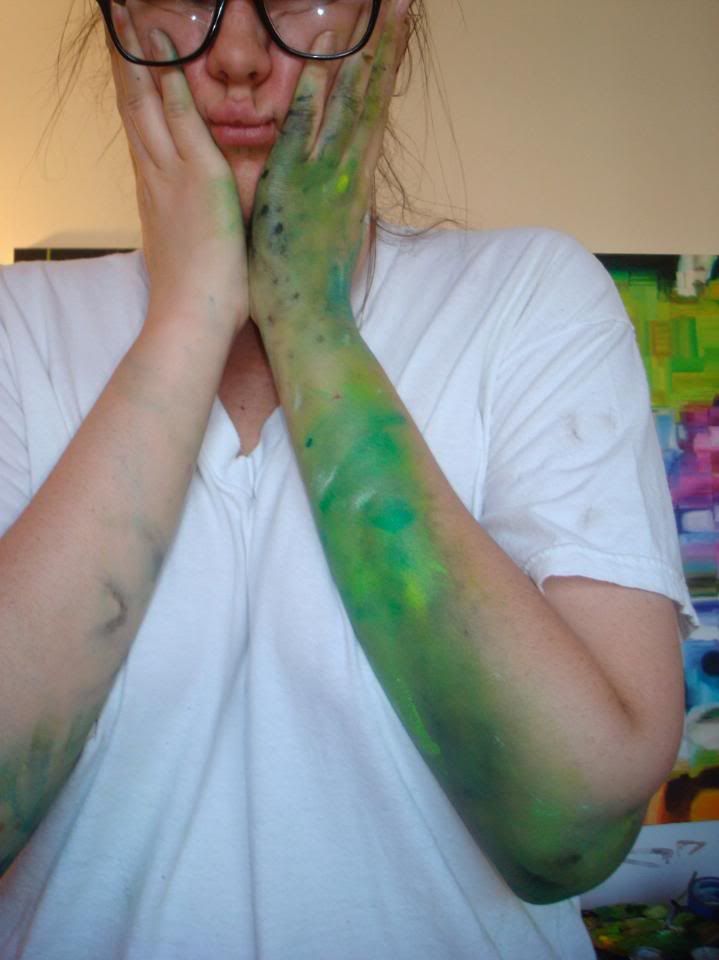 boy i really am a mess
i finished this pintar last night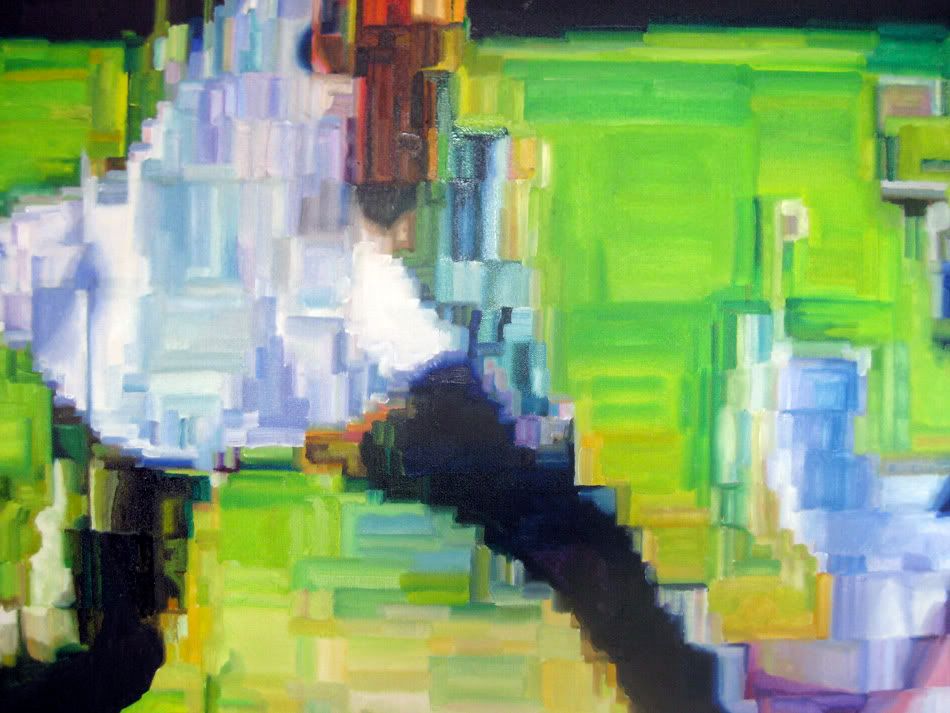 on to the next!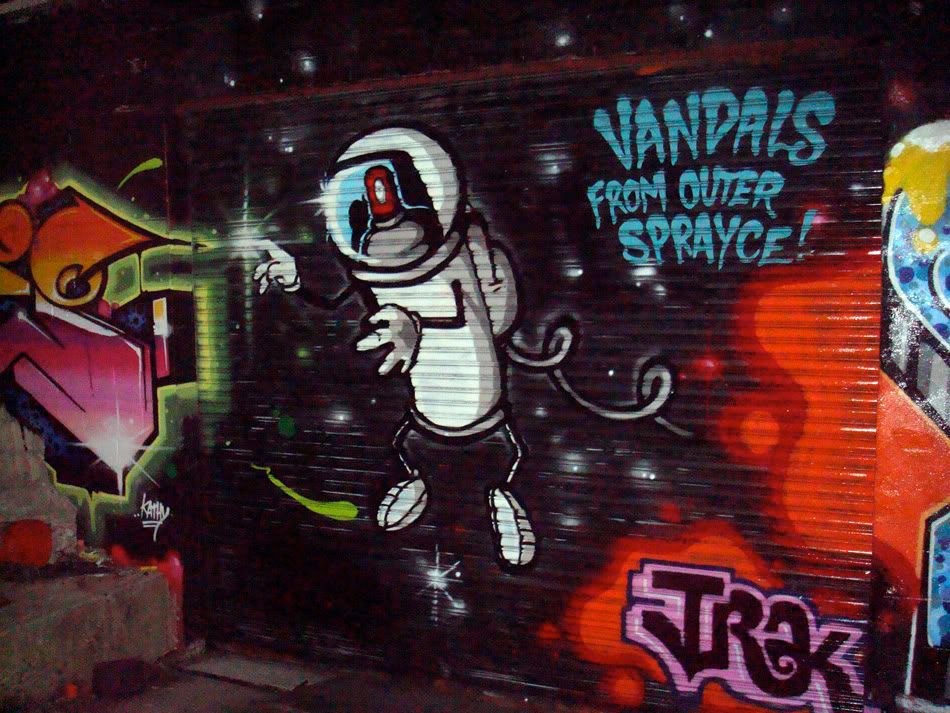 there was other pintar happenin too
how hilarious is this?
ting!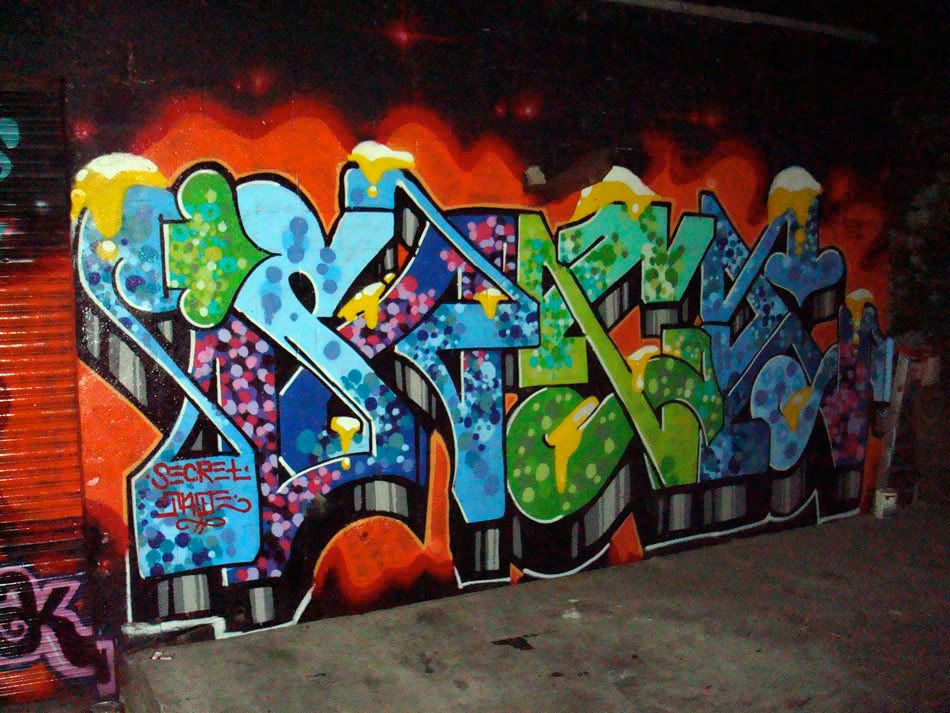 bananas, right?
the overall photo was dark but this detail has enough in it to ooh and aah over just on its own
seriously i was just reading that DH Lawrence book because i hate his writing and i think and i have been liking my books too much lately
but it really is just too much!
in case you were wondering about my aforementioned Women In Love video triptych, which im sure you were, it would be:
1. the scene with the reflection of the moon in a nightime lake with rocks being pegged at it, exploding the reflection over and over
2. the scene where George and Rupert are nude wrestling in the study
3. still have 200 pages to go and hoping the third video presents itself
"her passion and her complete indecision almost made her ill"
just read that line last night
oh brother
this is the face i make at the dog park when patrick says we cant get a dog
so im still looking for a subletter for June
who wants to live in normal town between C and D?
800 boners and a free loaner bike while im gone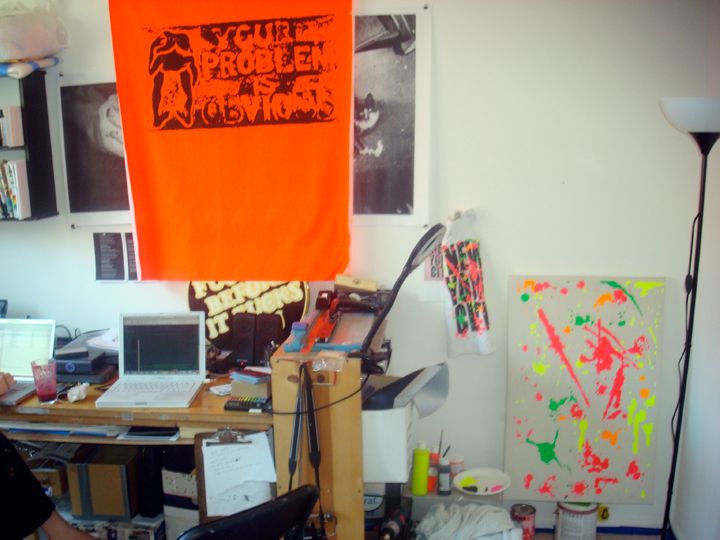 you all know what my apartment is like why am i posting these
hey!
i'm going to this tonight
come hang out with me
oh wait here is an excerpt you might appreciate:
'What kind of people?'
'Art–music–London Bohemia–the most pettifogging calculating Bohemia that ever reckoned its pennies.
But there are a few decent people, decent in some repsects. They are really very thorough rejecters
of the World–perhaps they live only in the gesture of rejection and degation–but negatively something,
at any rate'
'What are they?–painters, musicians?'
'Painters, musicians, writers–hangers-on, models, advanced young people, anybody who is openly at
outs with the conventions, and belongs to nowhere particularly. They are often young fellows down
from the University, and girls who are living their own lives, as they say'
'All loose?' said Gerald.
Birkin could see his curiosity roused.
'In one way. Most bound, in another. For all their shockingness, all on one note.'
oh no!