Let me tell you the story
Of a man named Charlie
On a tragic and fateful day
He put ten cents in his pocket,
Kissed his wife and family
Went to ride on the MTA

Charlie handed in his dime
At the Kendall Square Station
And he changed for Jamaica Plain
When he got there the conductor told him,
"One more nickel."
Charlie could not get off that train.


Did he ever return,
No he never returned
And his fate is still unlearn'd
He may ride forever
'neath the streets of Boston
He's the man who never returned.

Now all night long
Charlie rides through the station
Saying, "What will become of me?How can I afford to see
My sister in Chelsea
Or my cousin in Roxbury?"

Charlie's wife goes down
To the Scollay Square station
Every day at quarter past two
And through the open window
She hands Charlie a sandwich
As the train comes rumblin' through.
this is going to be a random post so get used to it!
this is one of my favourite songs to sing when i was a little kidit used to drive me crrrrrazy that the stupid wife wouldnt just slip a fucking dime into the sandwich she handed the guyif she can hand him a sandwich she can hand him a stupid dime so he can get off the damn train!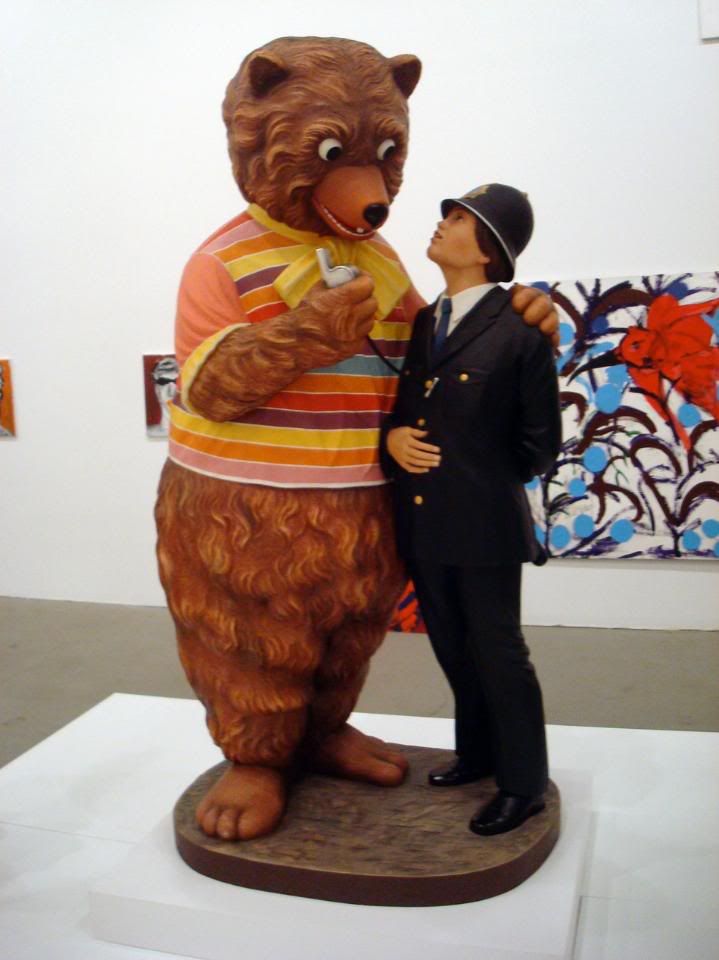 see how random?koons is kinda random in and of himself

jim drain is a freak sometimes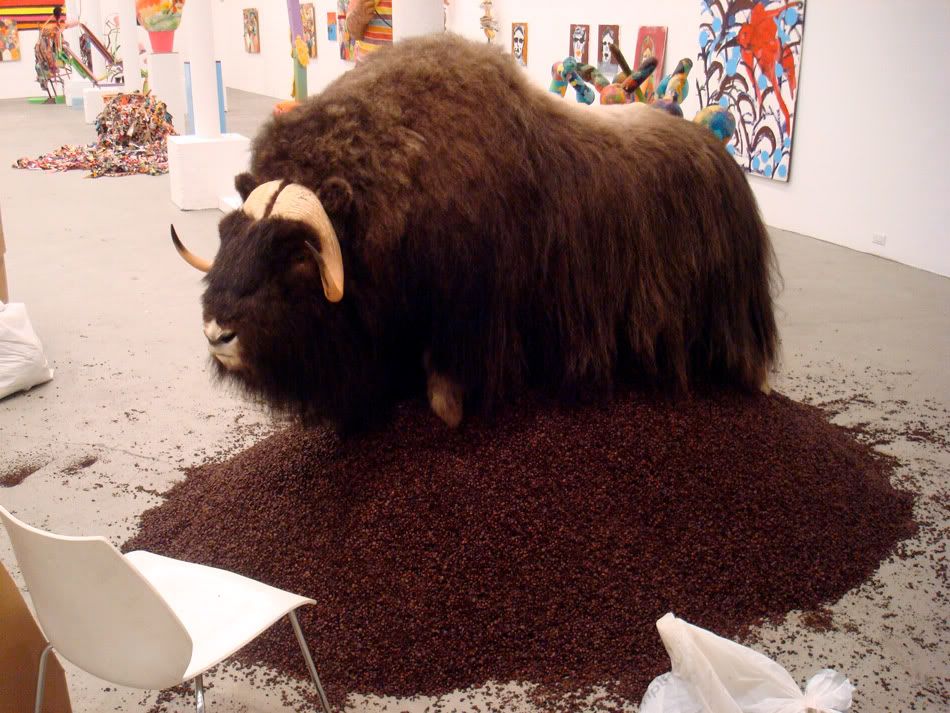 these are photos of the PIG exhibition in Long Island City deitch


There was an old woman all skin and bones, O-o-o-o!
She lived down by the old graveyard -o-o-o!
One night she thought she'd take a walk, -o-o-o!
She walked down by the old graveyard, o-o-o!
She saw the bones a-layinâ around, O-o-o-o!
She thought sheâd sweep the old church house,
O-o-o-o!
She went to the closet to get a broom, O-o-o-o!
She opened the door and BOO!

i used to really like this song too

hey! i leaned this guy's namei also recommended him for a showhopefully he will not show up to it with that camera

you guys already know "The Cat Came Back" right?
The man around the corner swore he'd kill the cat on sight,
He loaded up his shotgun with nails and dynamite;
He waited and he waited for the cat to come around,
Ninety seven pieces of the man is all they found.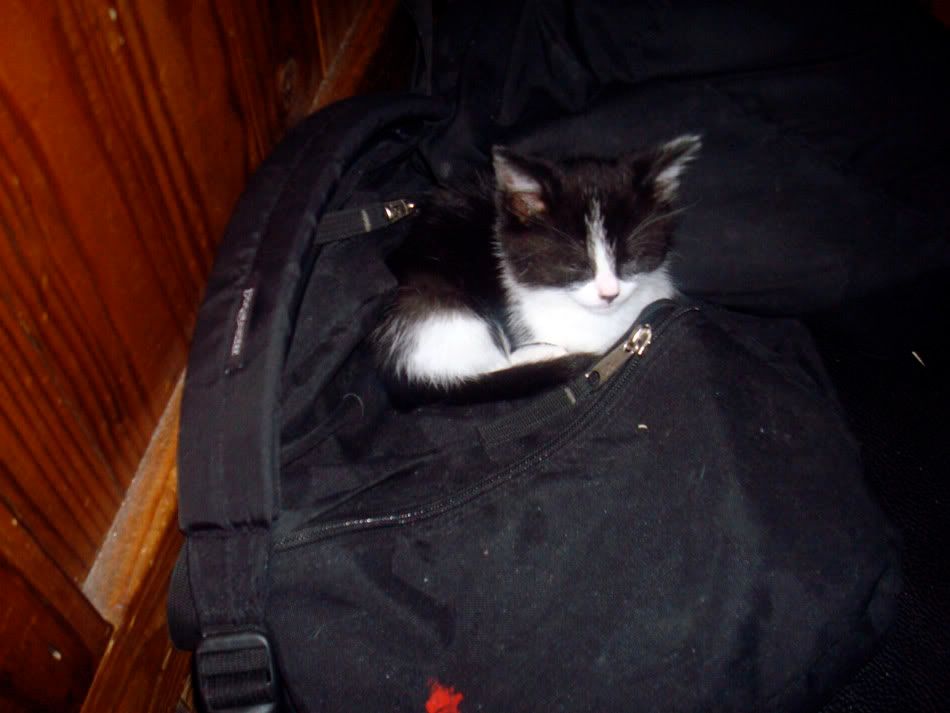 But the cat came back the very next day,
The cat came back, we thought he was a goner
But the cat came back; it just couldn't stay away.
Away, away, yea, yea, yea

He gave it to a man going way out West,
Told him for to take it to the one he loved the best;
First the train hit the curve, then it jumped the rail,
Not a soul was left behind to tell the gruesome tale.
it's coolwe are just singing songs todaywe can "analyse culture" tomorrowtoday is songs

these phots are cobbled together from Patrick's and what looks like a few Stefan photos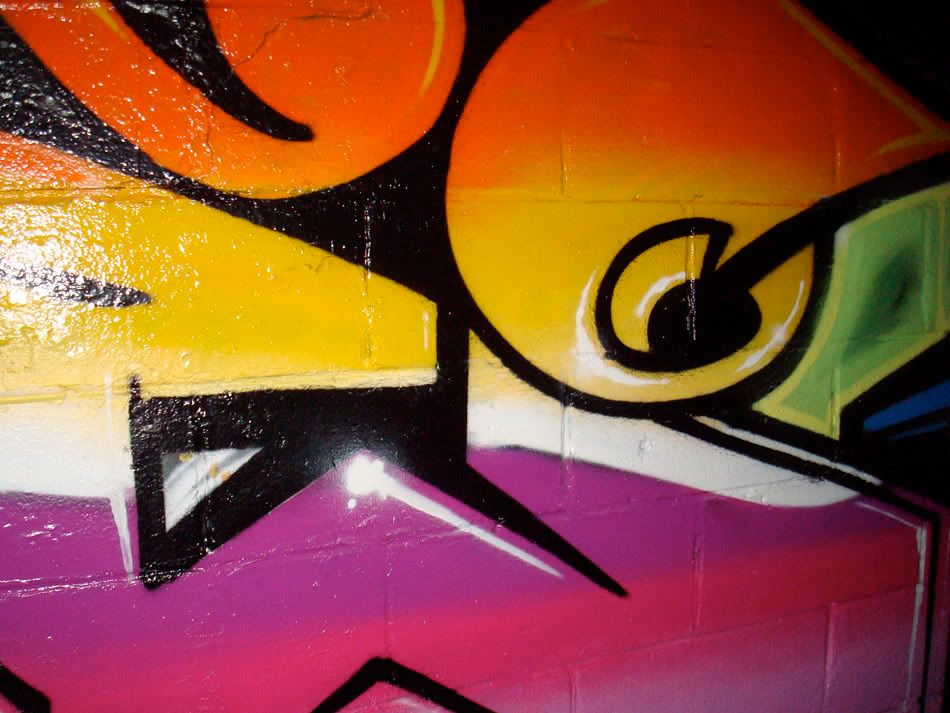 uh oh. what are these?

i will just post teasers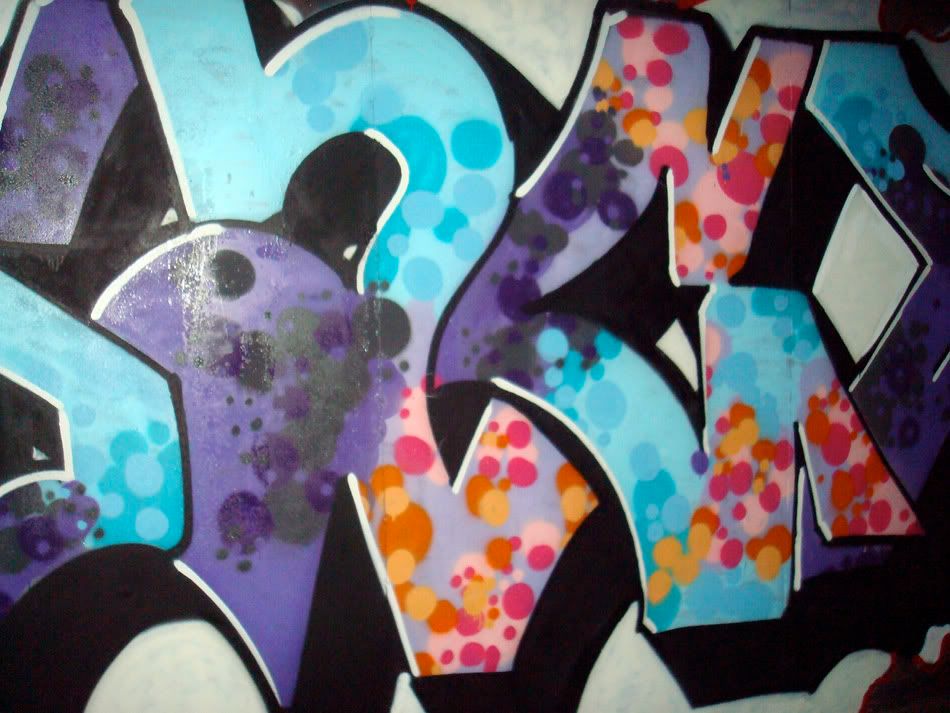 and wow! is it really what it looks like?see here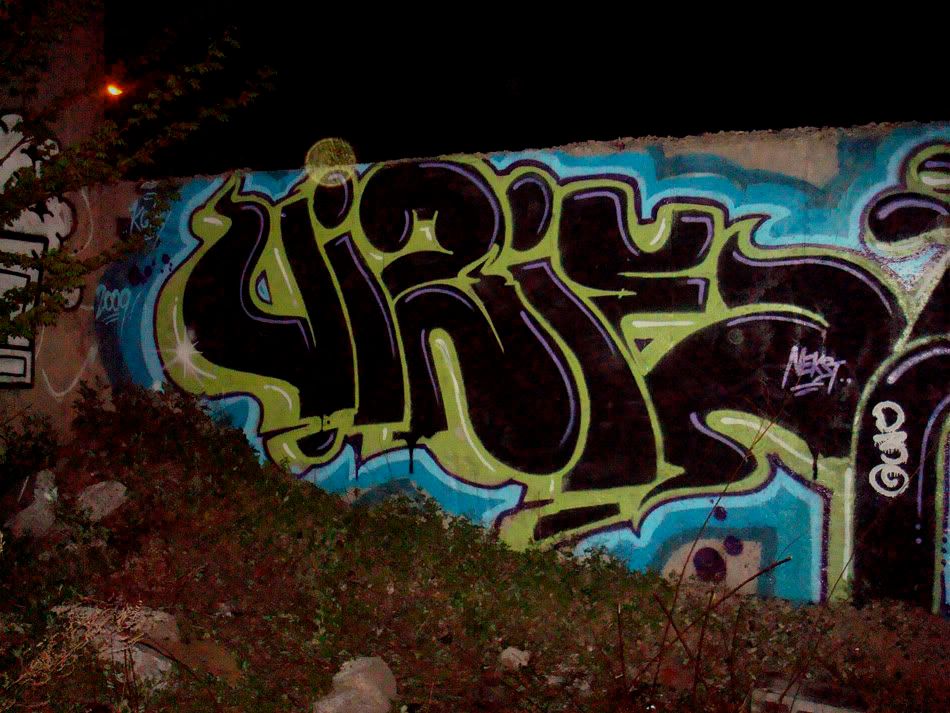 these are there too i think

what else we got?oh wait this is the last one
When Louis came home to the flat,
He hung up his coat and his hat,
He gazed all around, but no wifey he found,
So he said "where can Flossie be at?"
A note on the table he spied,
He read it just once, then he cried.
It ran, "Louis dear, it's too slow for for me here,
So I think I will go for a ride."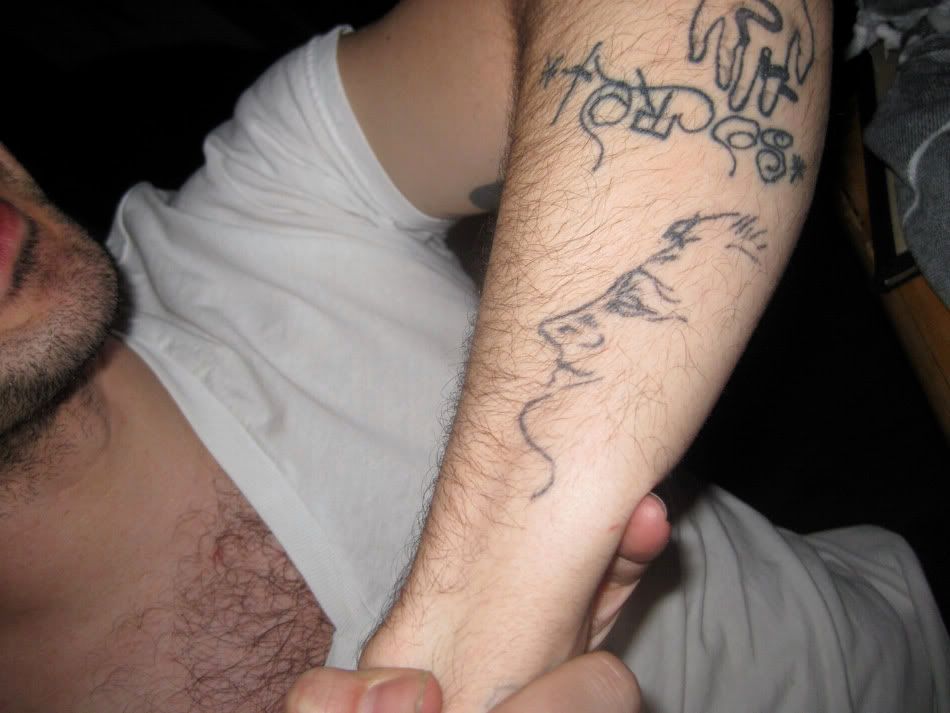 "Meet me in St. Louis, Louis,
Meet me at the fair,
Don't tell me the lights are shining
any place but there;
We will dance the Hoochee Koochee,
I will be your tootsie wootsie,
If you will meet in St. Louis, Louis,
Meet me at the fair."



The dresses that hung in the hall,
Were gone, she had taken them all;
She took all his rings and the rest of his things;
The picture he missed from the wall.
"What! moving!" the janitor said,
"Your rent is paid three months ahead."
"What good is the flat?" said poor Louis, "Read that."
And the janitor smiled as he read.
this is Mogadori dont know any songs about Mogador
what other kids songs did i like

this is Teddy Loo Loo Lakis's cool office

this is what meetings look like!


these are the faces of all the sponsors teddy is going to hook up for my show!
here is a vintage money song for us:
I've got ninety thousand pounds in my pyjamas,
I've got forty thousand french francs in my fridge.
I've got lots of lovely lire,
Now the Deutschemark's getting dearer,
And my dollar bills would buy the Brooklyn Bridge.

There is nothing quite as wonderful as money,
There is nothing quite as beautiful as cash.
Some people say it's folly,
But I'd rather have the lolly,
With money you can ma-ake a splash.
There is nothing quite wonderful as money,
money,money,money,money!