i have OD'd on my Slang and Euphemism dictionary
from now on i will only speak the king's english
i think it was this slang word for pregnant i just read
"fragrant"
makes me wanna fetch up my breakfast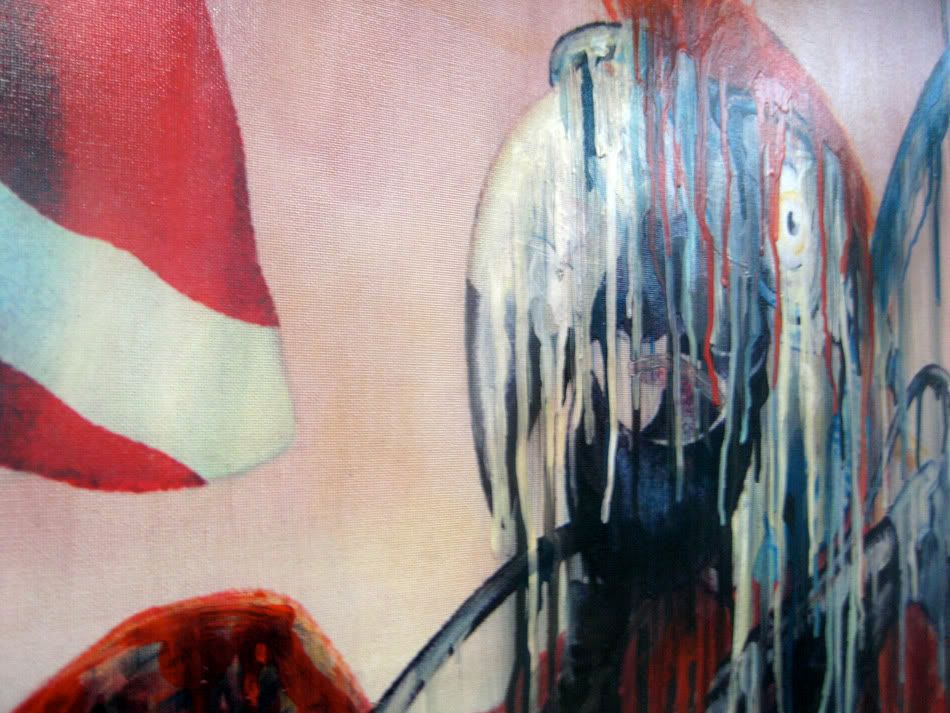 though i did like the entry "five against one"
this is evan gruzis' opening of TOUCH OF GREY at the Journal friday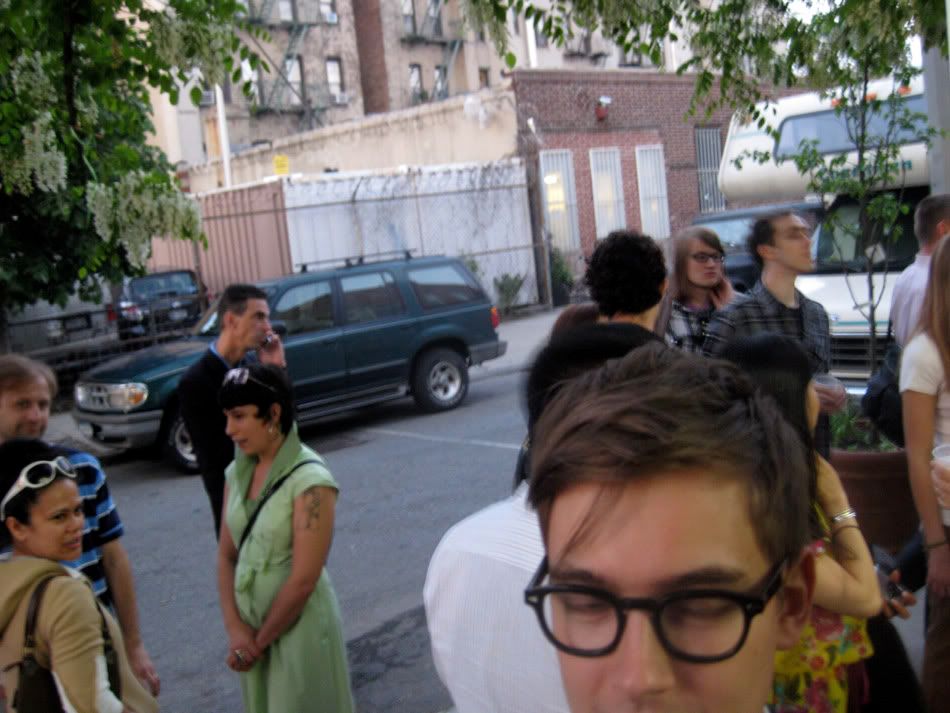 "feltch" was another turn off
even though i already knew what that meant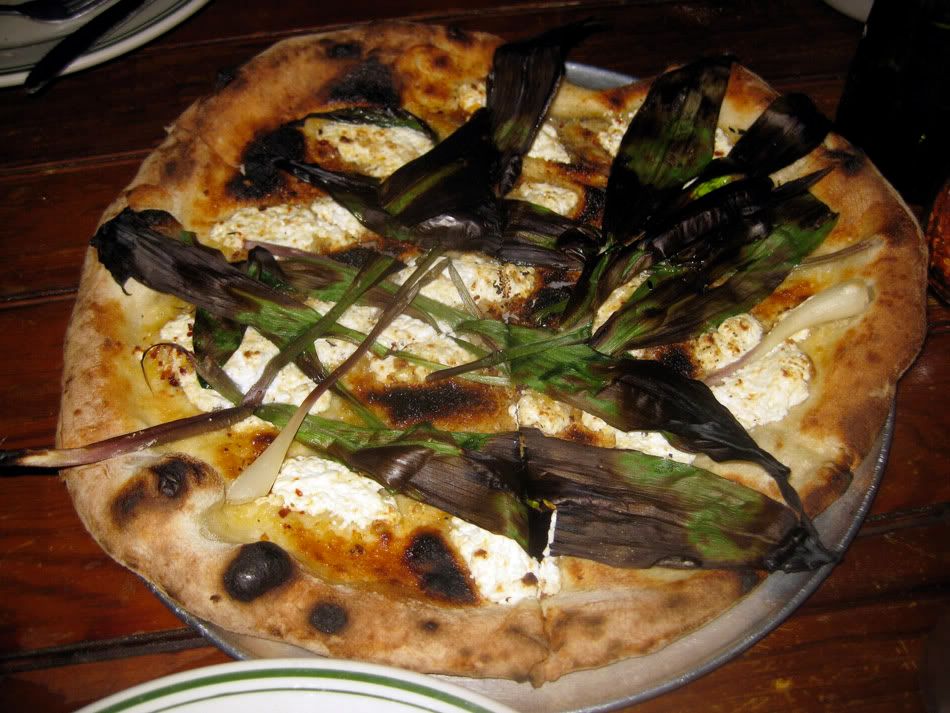 what else?
this is, as far as i can see, a corn-husk pizza at the after dinner in bushwick
wait let me look up corn husk im sure thats somthing dirty in my book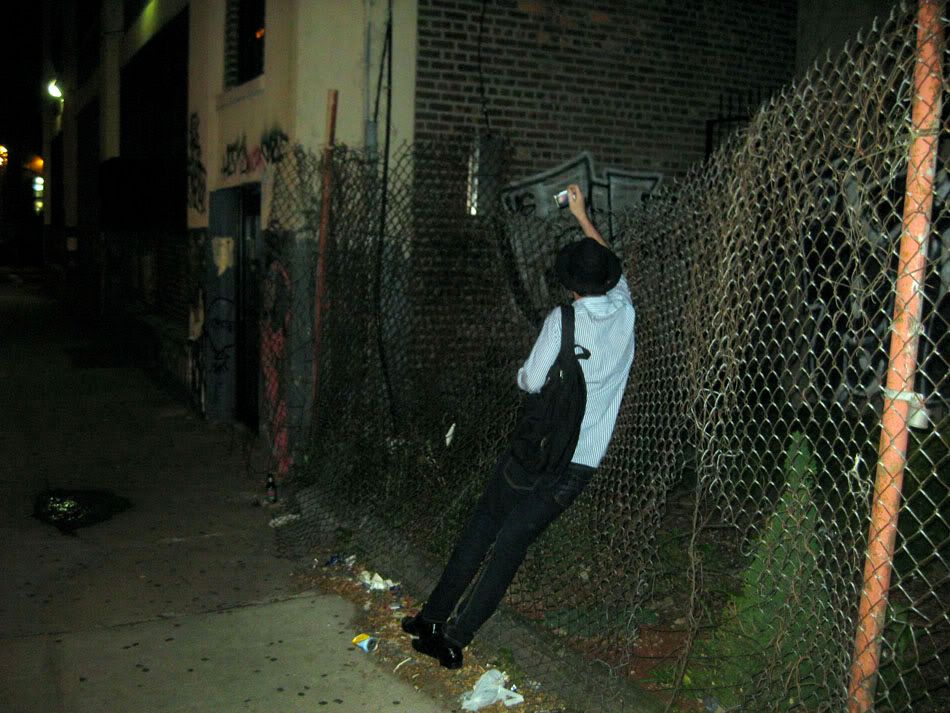 i wish i had got a photo of jeffrey drinking wine from a jam jar
"you cant jelly…" wait how does that one go?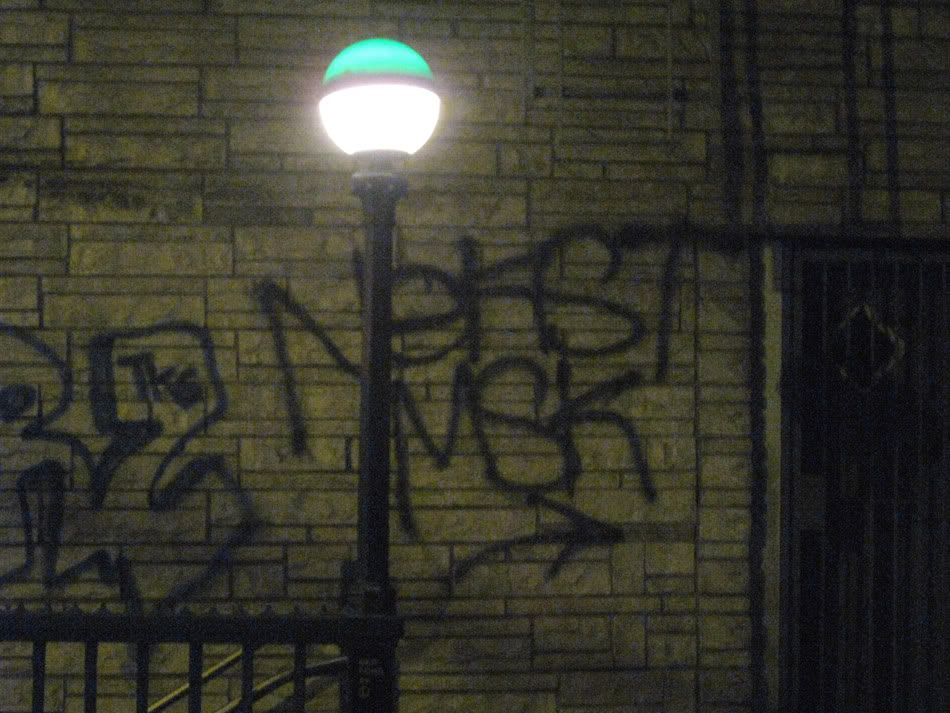 the closest entry it has for NEKST is "newted"
which it says means drunk
sometimes i think slang books are full of crap
the closest entry for Obama is "oats"
which is says means semen
this is funny this is what we did saturday afternoon at the New Museum
is it…ironic or what that they call things "no-fun"?
like, are they like the dorky kid making fun of himself before the bullies do?
it was fun, actually
this is the first guy with his translator explaining how he looped the film back on itself i think
the closest entry for film is FIGJAM
which, someone at one point insisted meant Fuck Im Good Just Try Me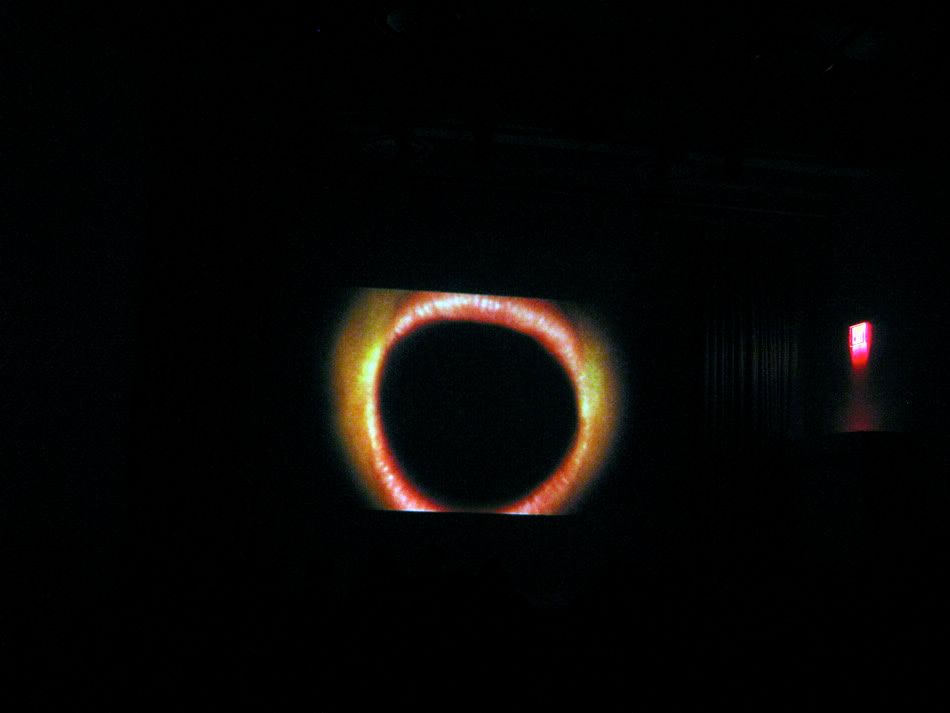 this is well shit i am just goign ot have to upload video clips or something because you wont get the
full experience of being in a super loud sound chamber of NAR NAR NAR sounds wtihout one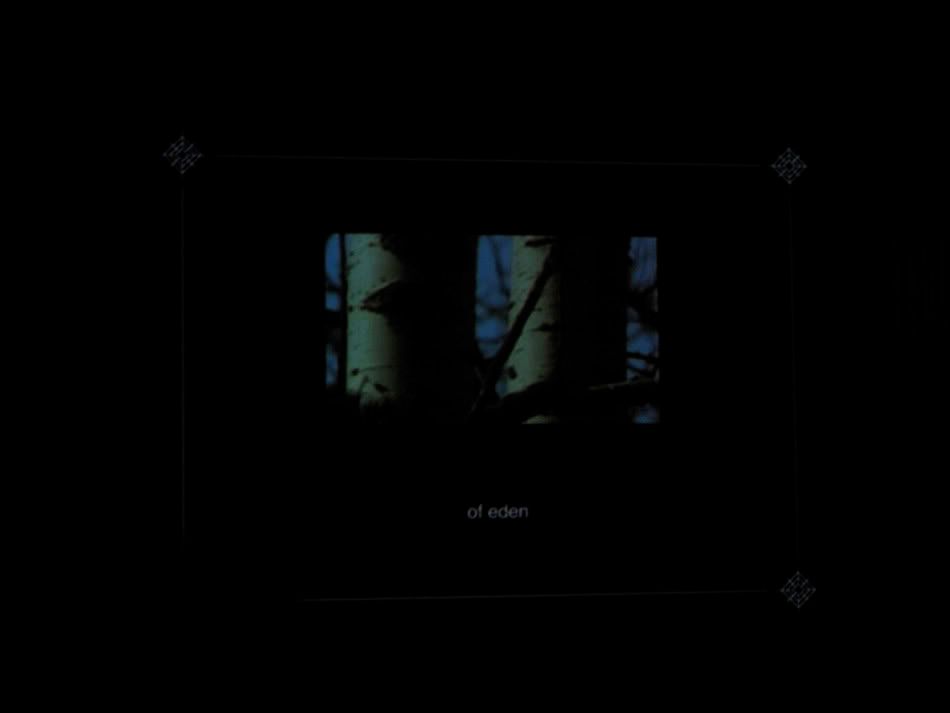 there is this genre of sound for video that can be really corny:
like there are tropes like certain sounds that are always present in "soundpieces" for vide
and phasing thingie, and fading out to original sound at end, and i dont know how to describe it
prurient owl capture and release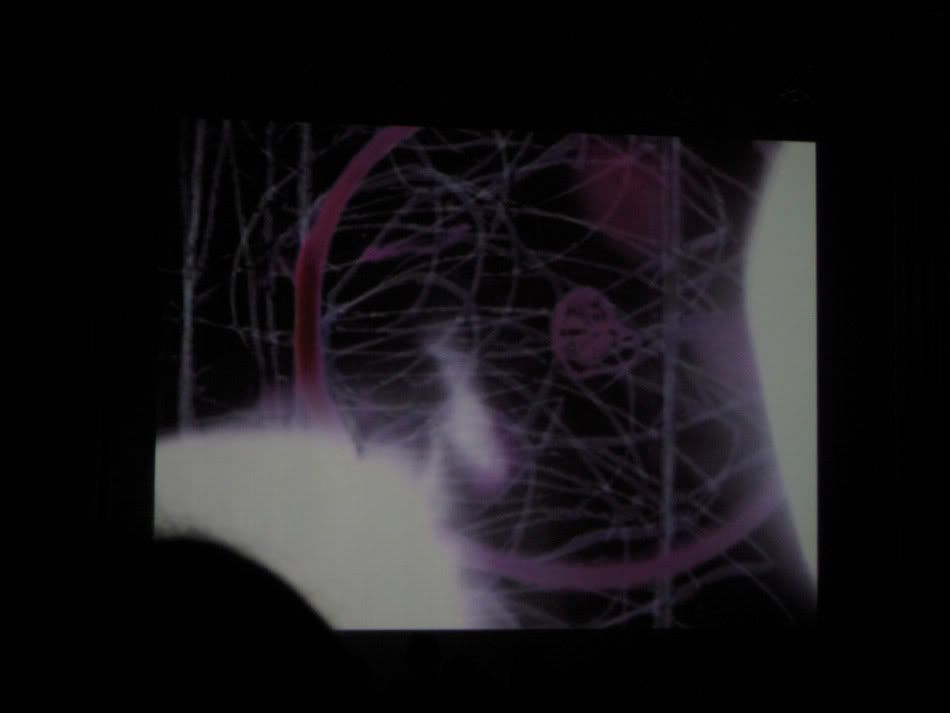 this video i affectionately called "epiglottis" in my head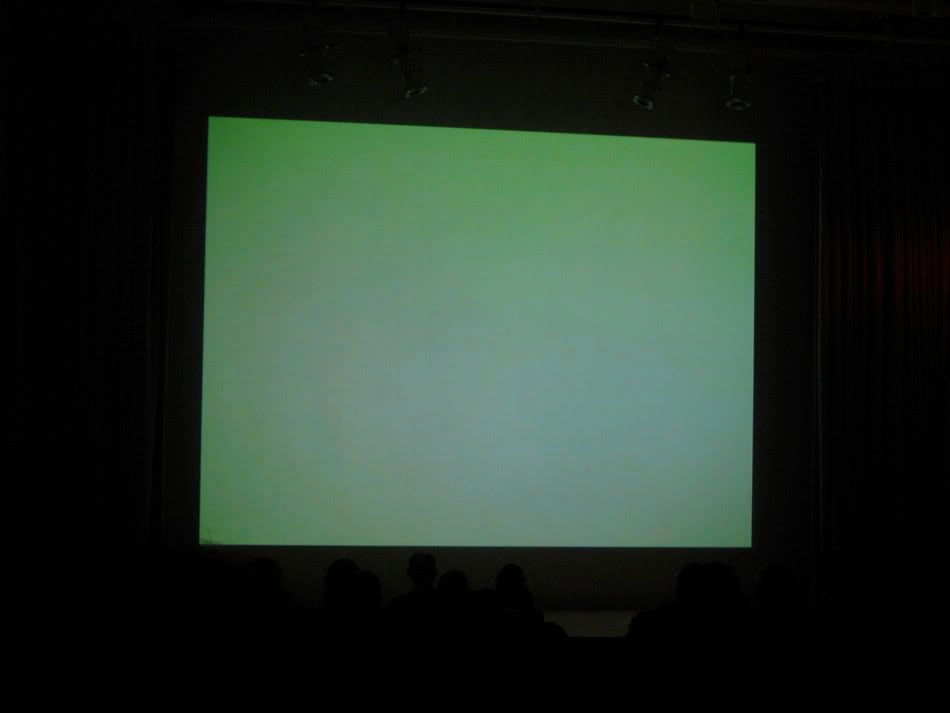 i have no memory of this
wait:
this is Robert Beatty doing live audio to new Takeshi movie
i like his audio as opposed to most audio because his sounds are unique and his layering or transitions are not so obvious. again, not sure how to explain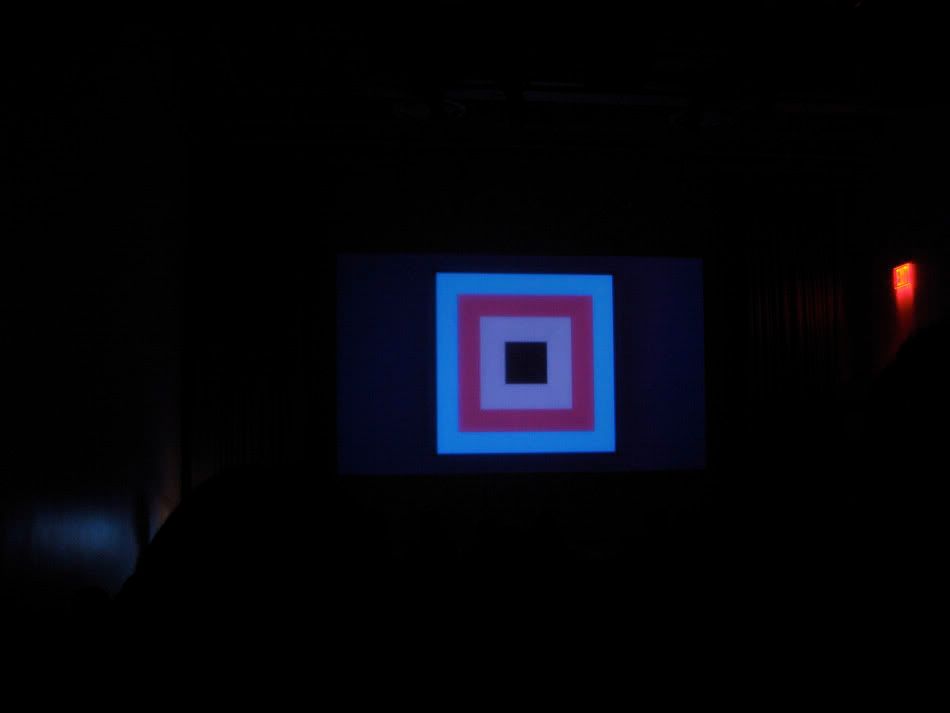 this is it starting wait i think i have a short clip:
3D animation: difficult territory. fraught with corniness. i thought takeshi traversed the terrain skillfully
we immediately cabbed to Kembra's BEAUTALISM book release in the new DAP bookstore in the old DIA building
beautalism?
the closest entry to beautalism is "beauty spot"
apparently "the female genitals"
yeah right book
one person once said that
it was your friend
in college
and it was stupid
look at the table kembra made for her signing
look at pat wearing his VEGANBUSTERS shirt (ronald reagan was a vegan)(its true!)
i had fun taking pictures of kembra on someone's (dumb) art installation
i like how kembra was just like "oh lets have a photo shoot here"
the security guards were too afraid to stop her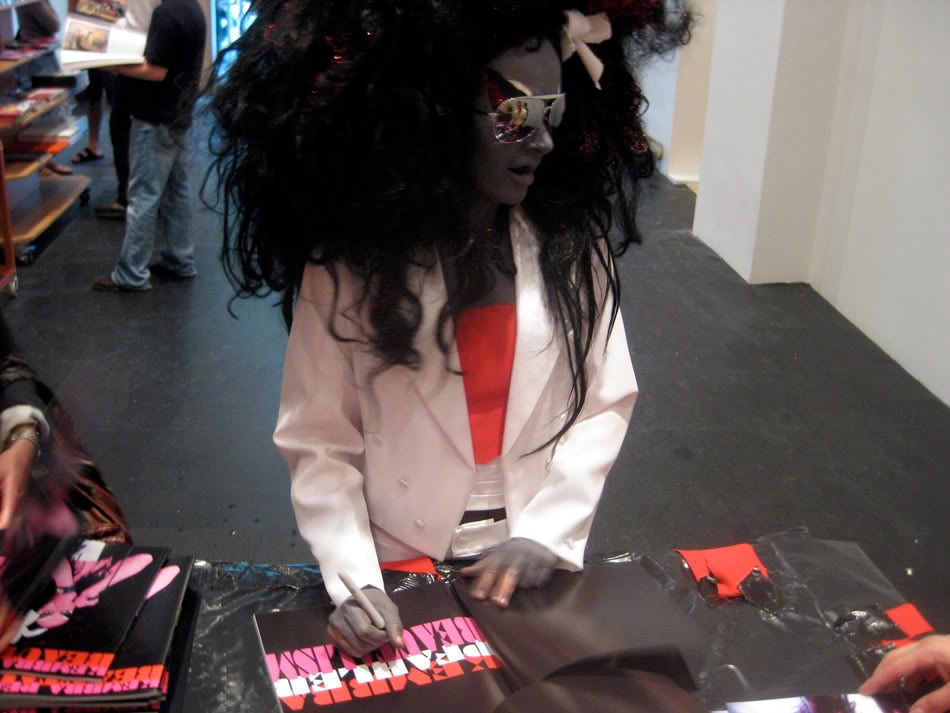 this is Alex Galan who organized it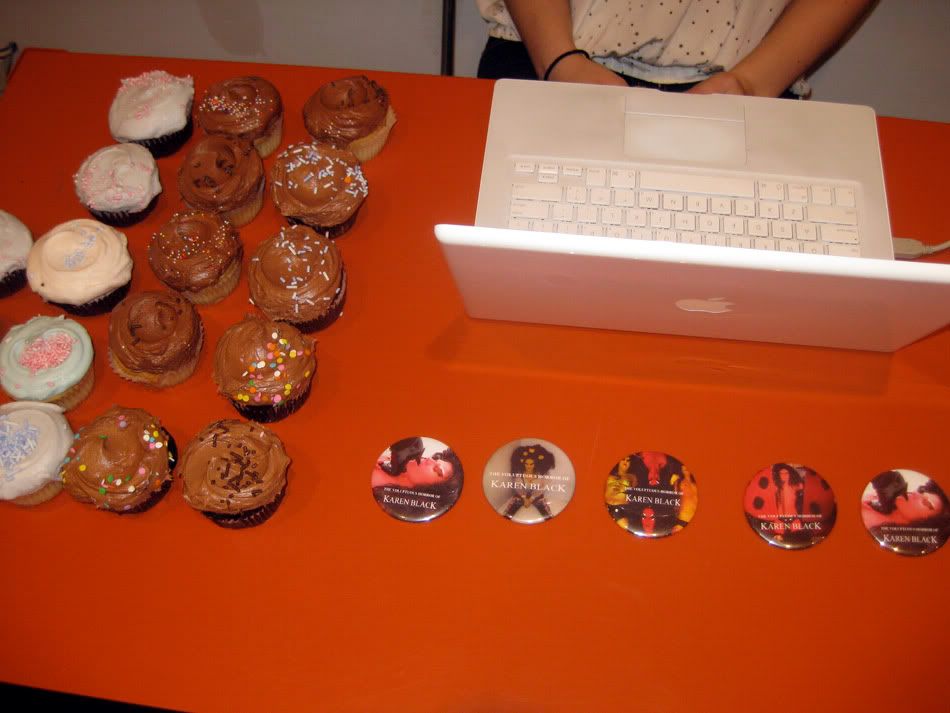 i have photos from two cameras hold on
remember this guys?
have your copy yet????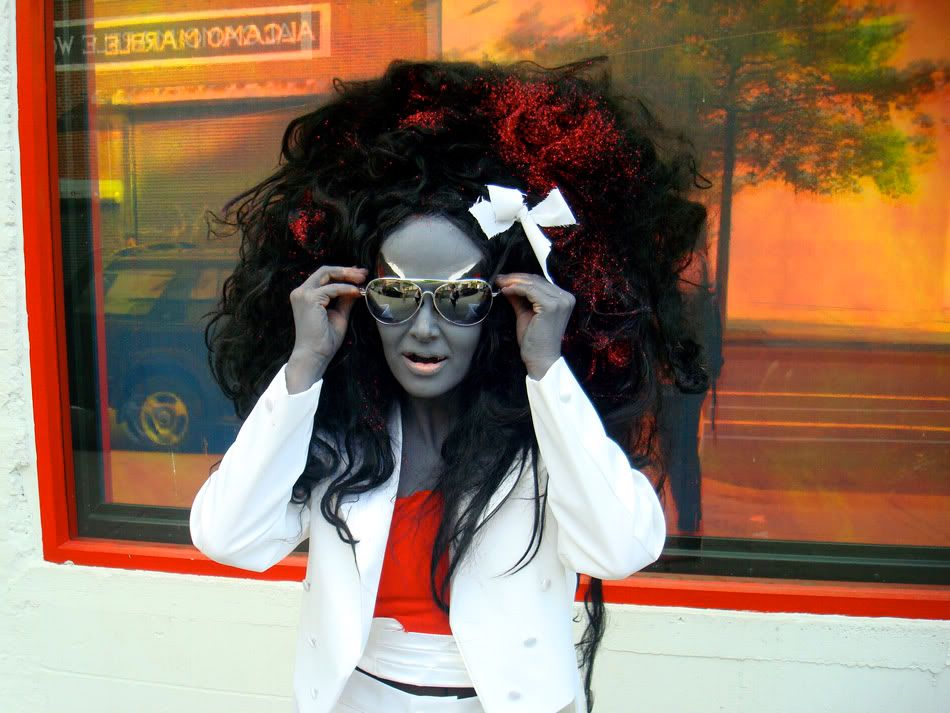 this shoot went well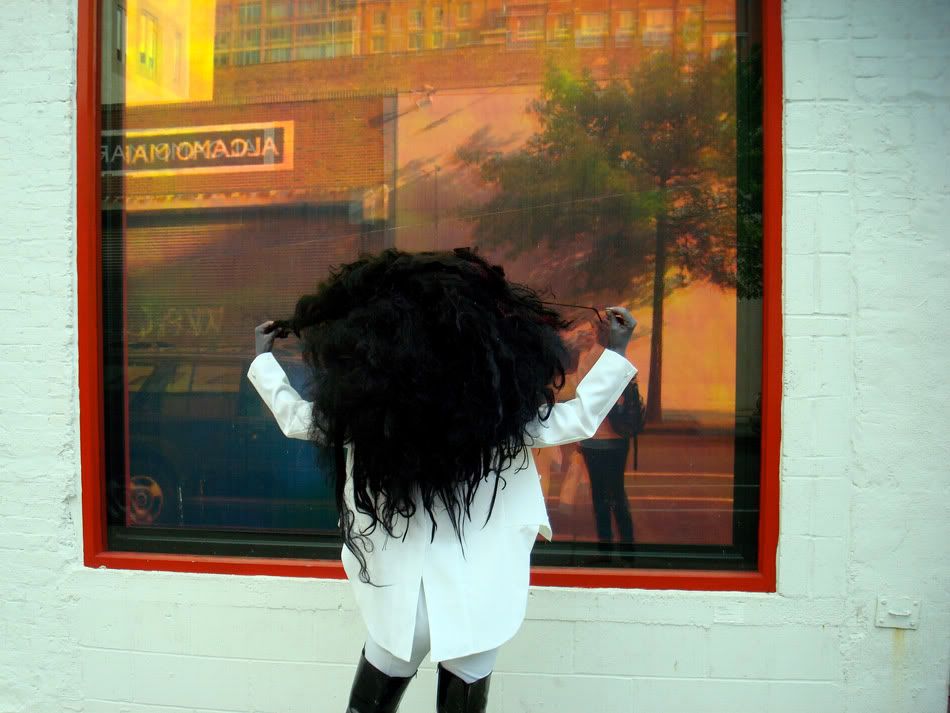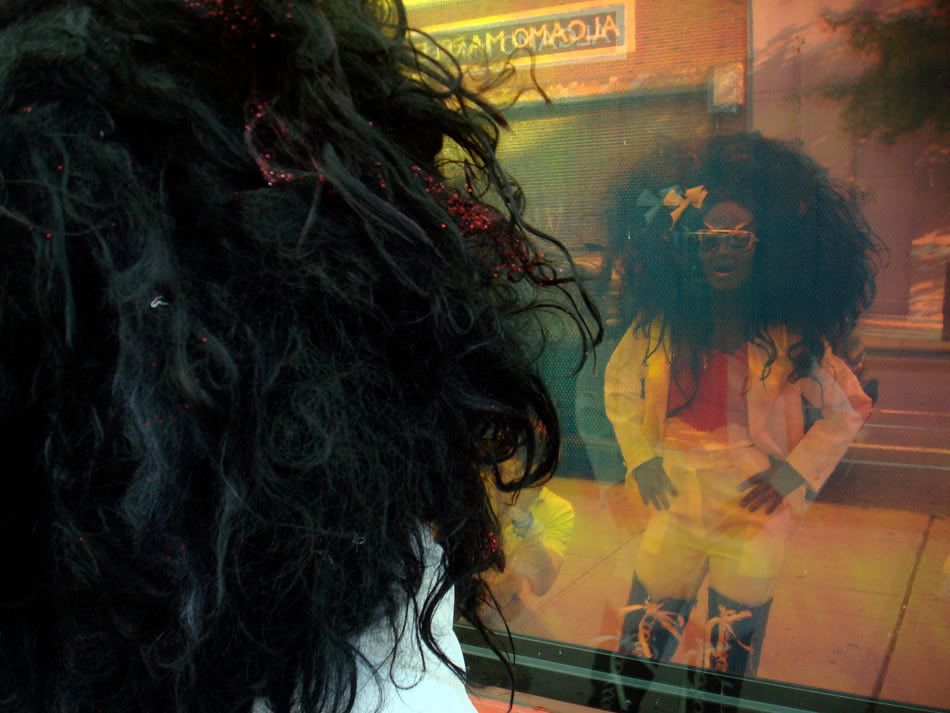 is this window someone's art also?
kembra likes photos
this guy doesnt
poodle: to shove wigs up your butt
just kidding the book does not acknowlege "poodling"
ian helped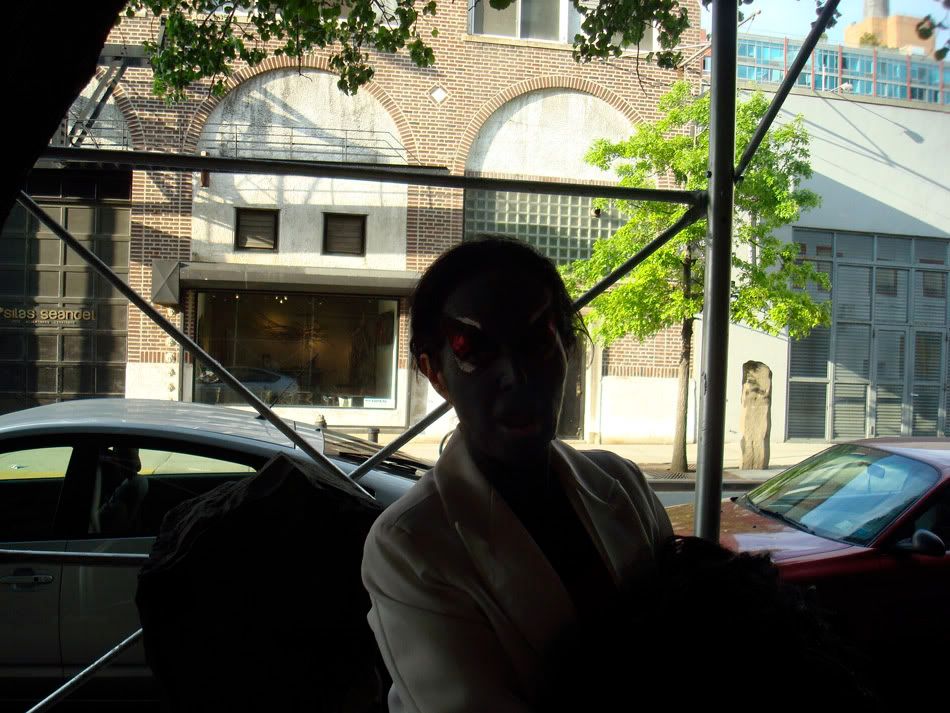 wigless
to wig: to call gallerist Max Wigram "ol' Wiggie" behind his back and crack up laughing even though its not that funny
this rock looked pretty good
alex looked pretty good in it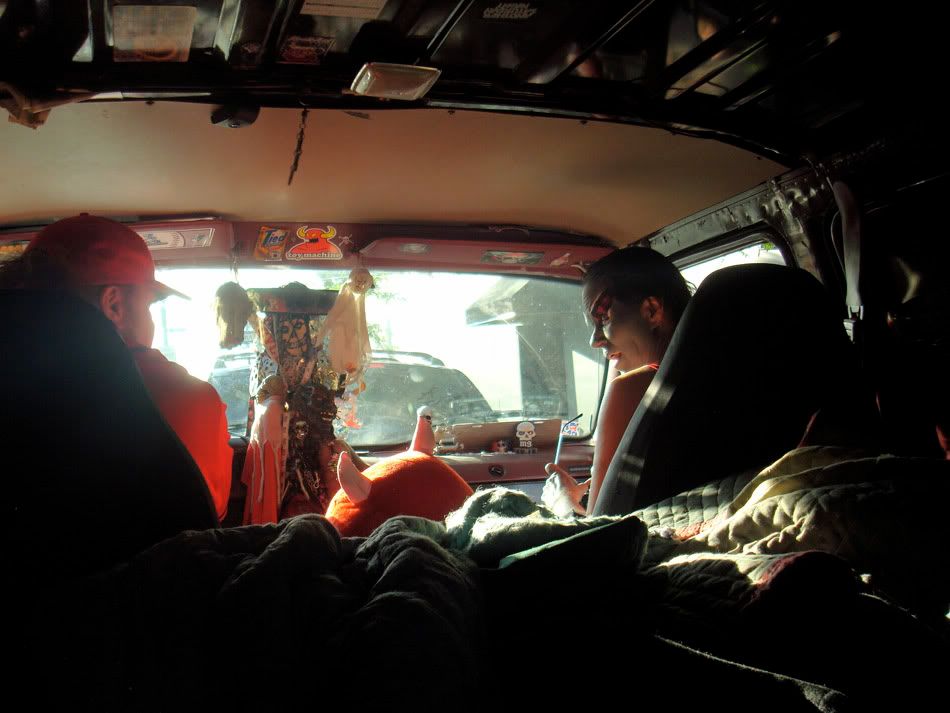 the van ride home was also photoworthy
sunny saturday van ride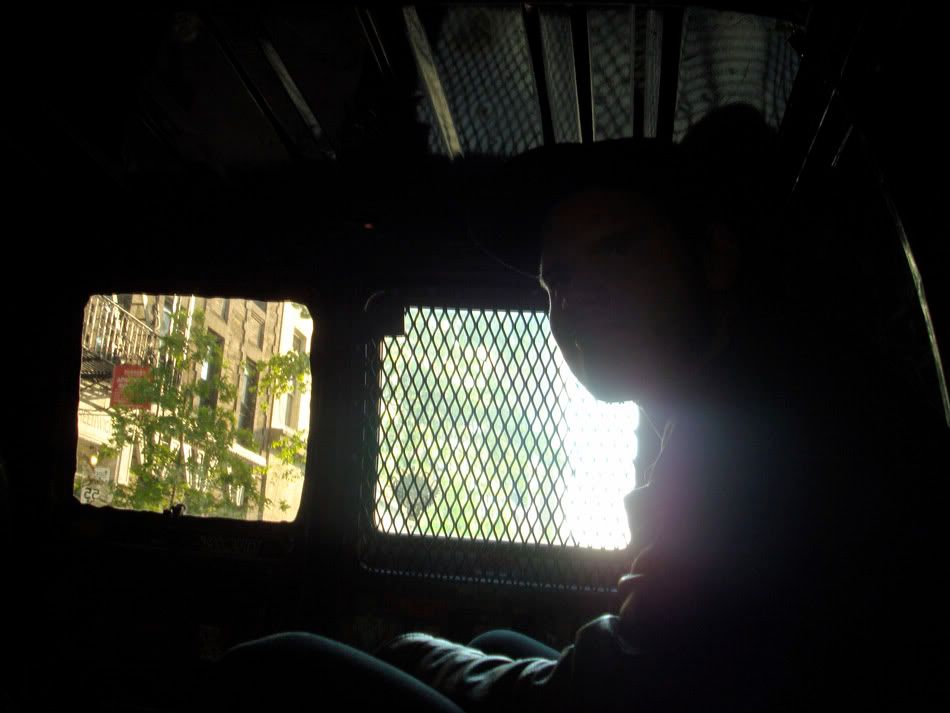 hold on to something! pat is cute
this shark only eats thigh-highs
inhouse outhouse?
hmmm
kembra's house: always something goin on!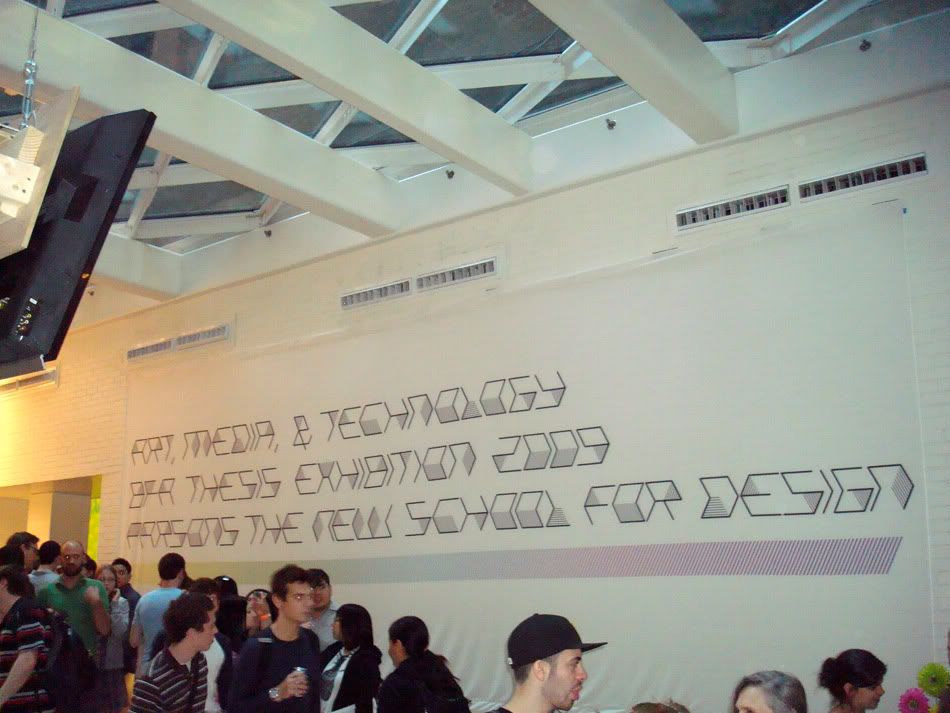 these are photos from pratt? senior show Roland was in
oh wait just kidding it say Parsons on the wall doesnt it?
Roland did their font i like it
pat thought this piece looked like jeffrey
disturbing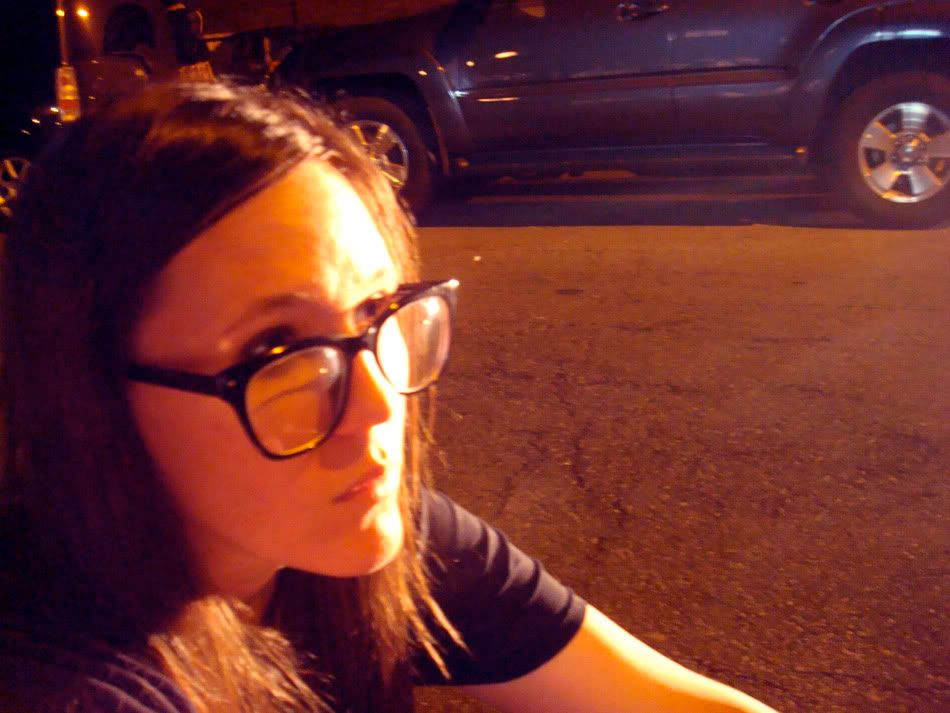 kathy in headlights
what else we got?
pat this morning with a smoothie
what's the difference between jam and jelly?