the queen is indisposed today
the queen does not want to post blogs

the queen has no waterproof shoes and gets her socks wet

the queen misses patrick
her favourite courtesan

this is Bacaro for Kazumi welcome dinner with all girls
every photo of Bacaro looks like this:

i have like a hundred of these i mean the queen chicken has 100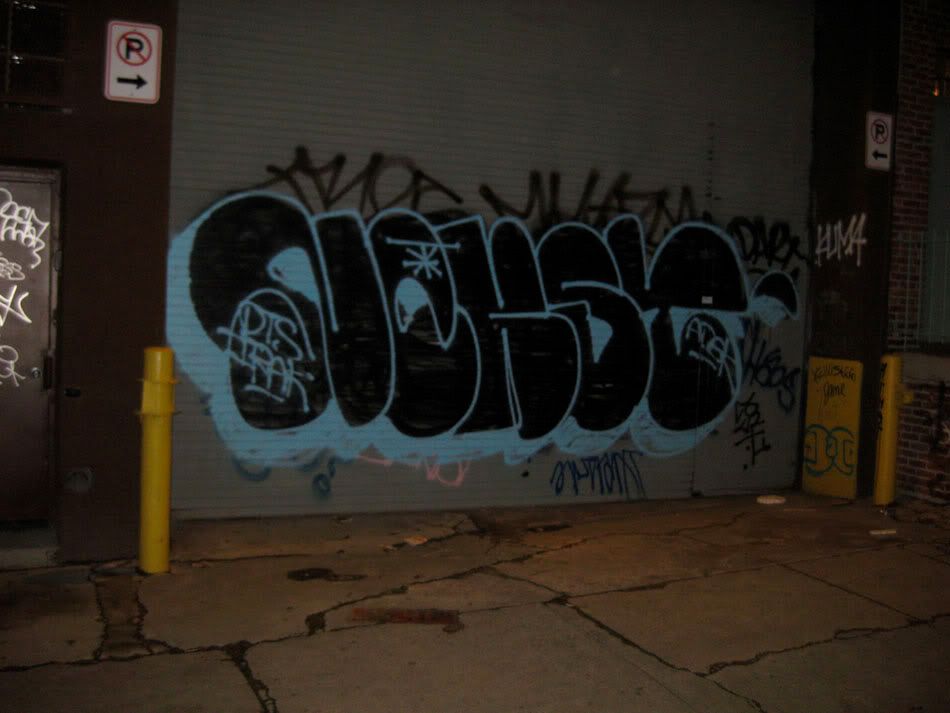 the queen chicken finds the peasants revolting

the peasants are revolting!
yes they are aren't they

aurel and i went to takahatchi on our date day
first we went to beacon's closet and sold clothes and then bought crap we didnt need with the money
then we went to a bookstore then we went to takahatchi wait that is now ok now

this is sad: TWICE in my life i have bought this book, thinking vaguely that i was buying an important work of feminist literature, then discovering it was written by a gay dude and is about some chick struggling wtih Victorian social morees and an italian kiss in the violets.
of course the book i keep THINKING i am buying is of course "A Room of One's Own", and the fact that i have done this twice and thus have read this not terribly interesting book twice, is well humbling to say the least

the queen hates huble pie, the queen prefers sushi!

and sake lagoons

aurel and i then very ill-advisedly went from my house and induced euphoria to Santos burlesque tribute

it was kinda awesome and kinda way more than we bargained for

"keep it on"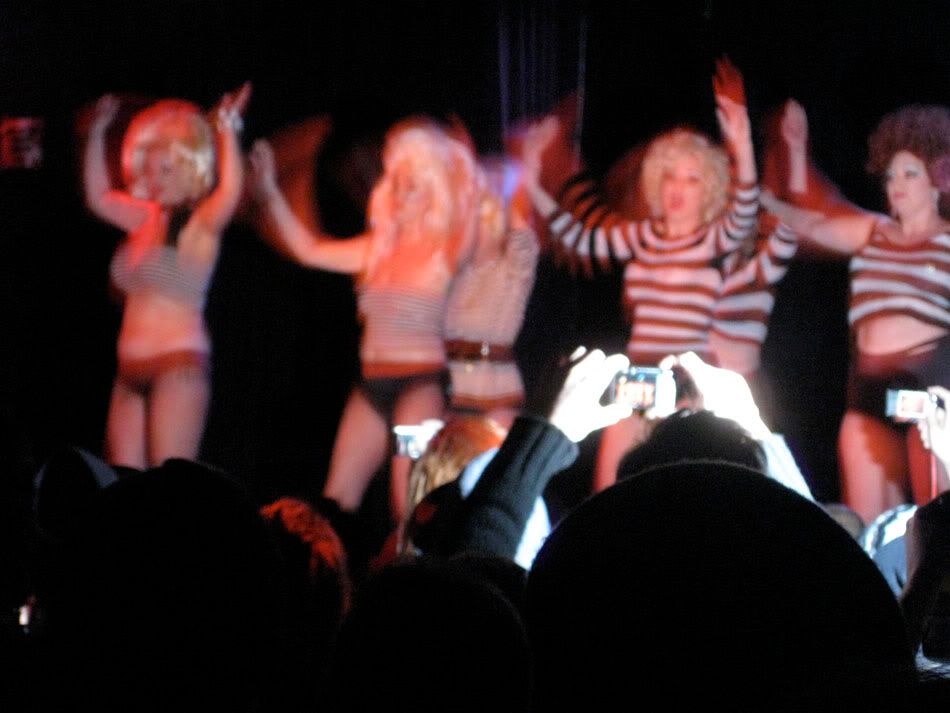 Liz Renay tribute

"bawdy"

it reminds me of "Mutz Gone Nutz"

Slutz Gone Nutz

Rubenesque sluts gone nuts

ZAFTIG sluts gone nutz
aurel and i ran away to another party

this thing

jack walls dj'ed at bowery electric, i think the kickoff of his new party, and ryan hosted and lotsa people were there dancin

see?

rita ackermann looked really sexy i dont know if it comes across in these photos

she saw me taking photos of her so i stopped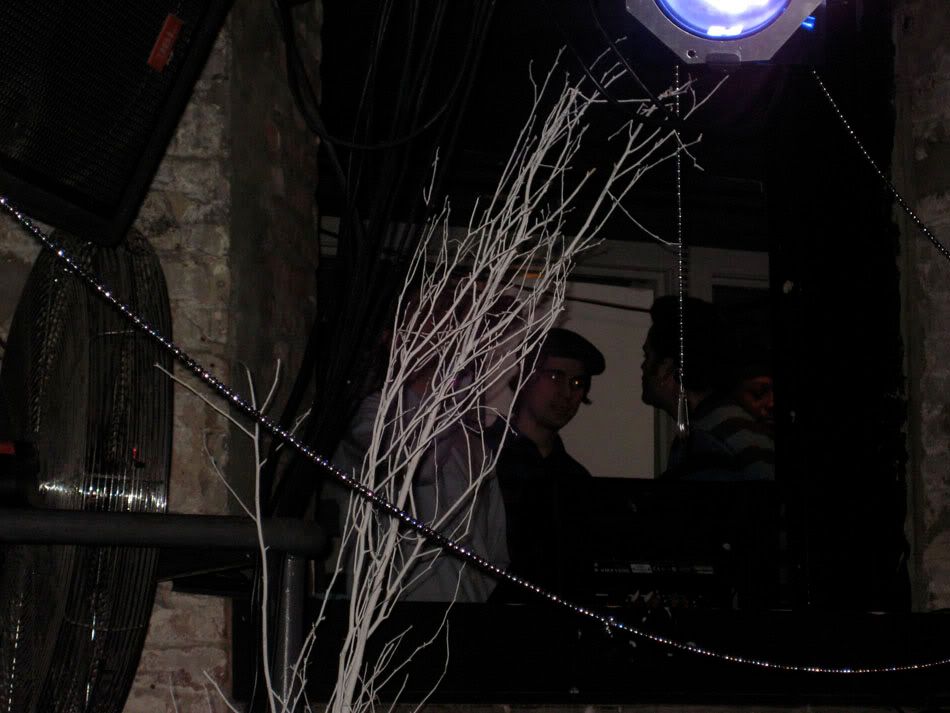 jack was hiding behind the oddly centrally located big brick wall thing, playing odd disco and "hidden 70s"

sean and colin showed up
i told sean i missed patrick and he was like "so?"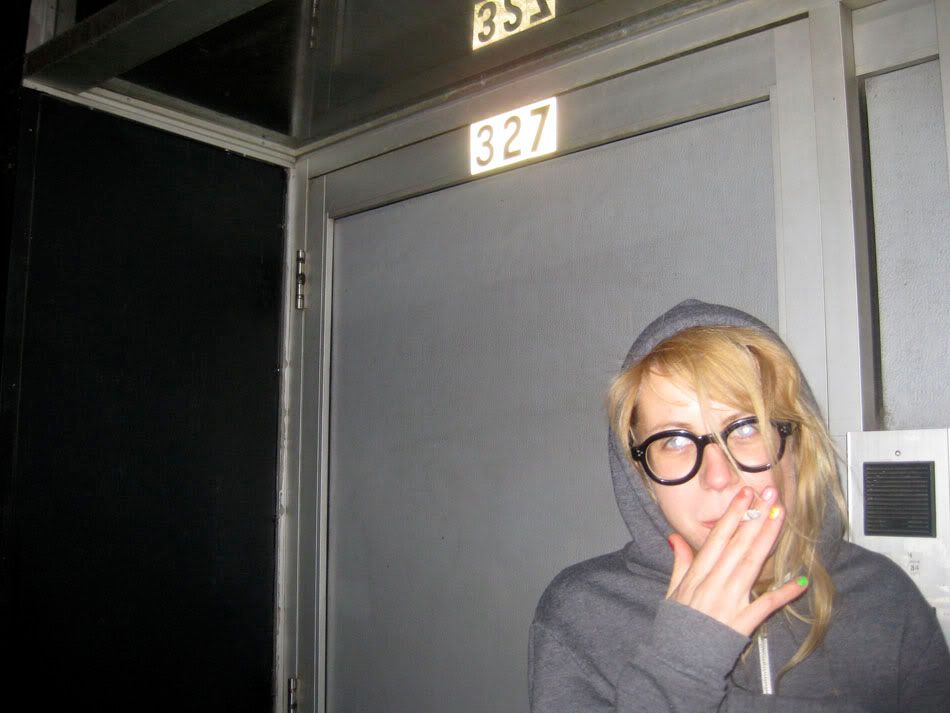 fuck you sean! even though it is your birthday today so i guess i cant say this just now.. hmmm….

without patrick i am forced to make simple foods with instructions on the back of them

and walk the streets alone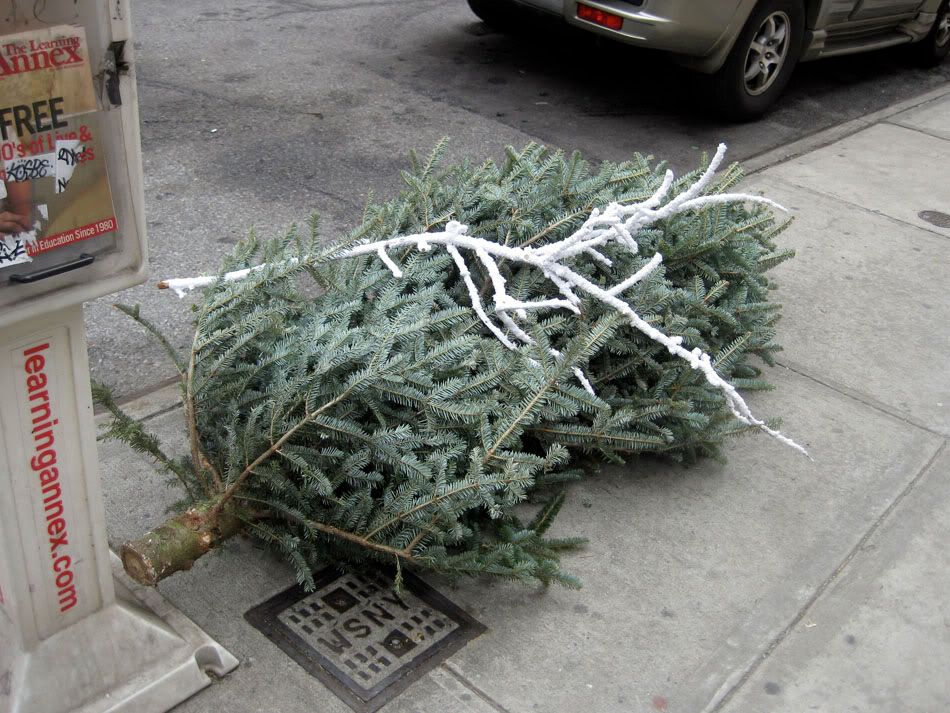 its a long time till another holiday friends!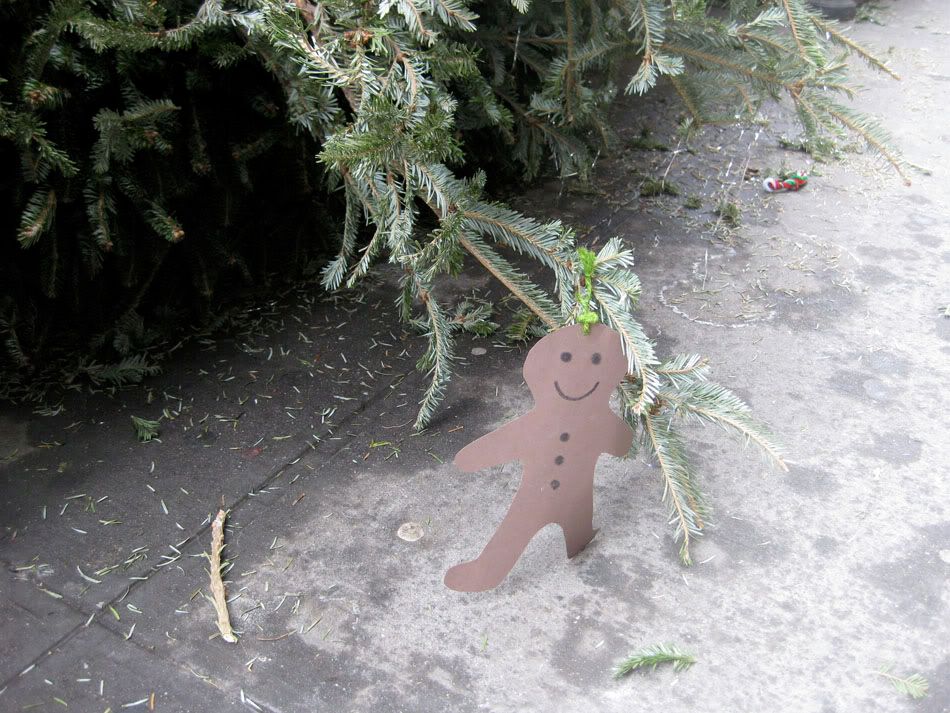 unless art shows are causes for celebration, then february is going to be hot potatoes!

heat up the bricks! ben jones on february 5th