this is where my camera battery was nov 18 when pat and i dressed up super styling and went to the Rx Art auction i helped curate

the crowd was fancy, the drinks were fancy, the h'ors-d'oeuvres were indifferent
just kidding they were fancy as well

and the shame was that Evan, Ben and Aurel had works in it that no one will ever see all because of dumb me charging the stupid battery!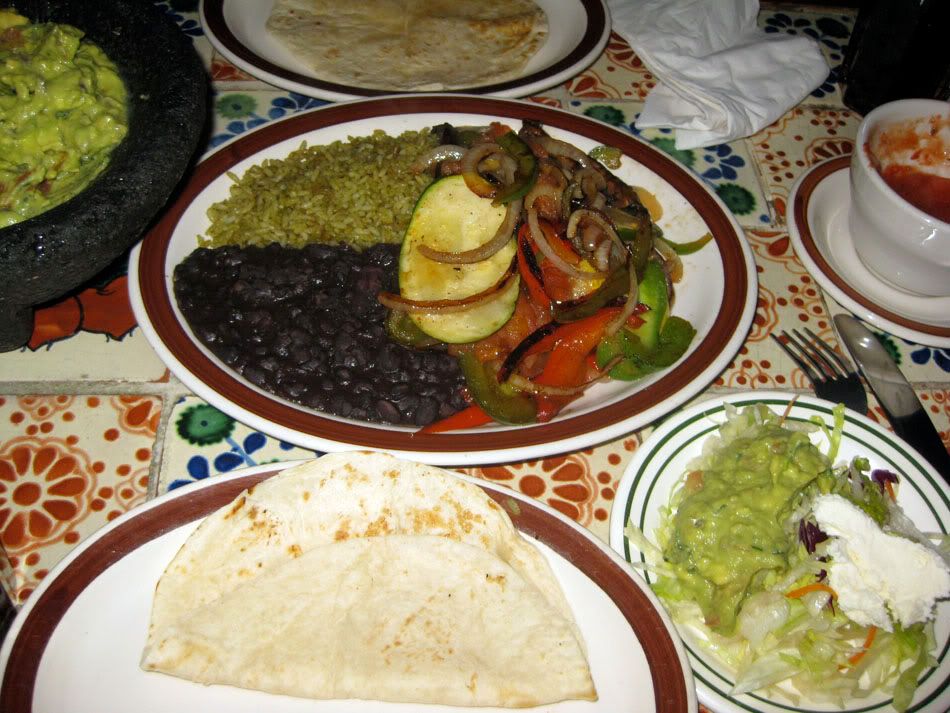 pat and i ate as many vegetable fajitas as possible last night to store energy for our all-night painting exxtravagaaanza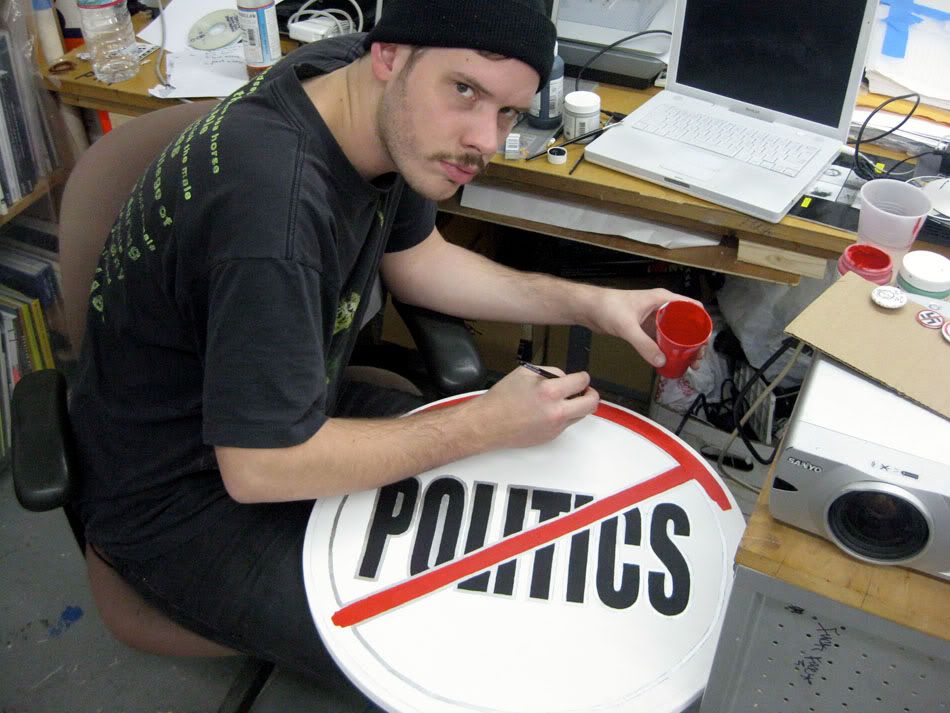 pat had exhausted himself during the day recording a song with Mat and Brain
what?
i know. patrick sang this song "slam and worm" with them and he was awesome. and we all know pat can dance. rockstar material!!!

i finished my painting

while wearing my Chicks On Speed "its a project" smock and feeling really dorky

but first i dropped the camera and it was foggy for 5 minutes
pat said i shouldnt post it but it doenst matter you dont care, do you? i mean im not a REAL ARTIST so who cares what i twaddle out from nights and weekend?

its this
wait that photo is too TUNGSTEN SETTING

its this!
it looks like a takeshi video still mostly, but in real life it looks very painty and less so
it is a photo i found on the internet of someone taking photos of their TV while the cable was fucking up this rap video. the center is like some fat dude and there are three hot chicks sitting on the sides of him. see?
just kidding. you cant see anything really between the distortions of the TV and the cable and my painting it badly
i wanted to practice making new forms that weren't as video gamey or literal pixely. i dont know if it worked right.
please dont say anything critical about me or this because why pick on a poor night and weekender?

i got this fabulous purse for $8 on ebay.
feel free to comment on the purse!